Photographers: Grace, Weiming & Ben
Wedding Dress: Mrs Pomeranz
Cheongsam: That Special Occasion
Evening gown: Daniel Yam
Bridal car: Classic & Vintage
Groom's Attire: Emerald Brilliance, Red Label
Make Up: Eddy Kong
Decorations: Thoo Ching Yen
Cake: Tan Lye Synn
Flowers: Lee Foong Yen
I distinctly remember our first conversation regarding Ben & Mui Yen's wedding. Mui Yen and I had a coffee at Starbucks, discussed her wedding plans, and one of the things she said was, "I would love to see images of people's faces, scrunched up in glee." From that moment on, the thought stuck in my head. In reality, Ben and Mui Yen's wedding was one that was totally filled with fun and unpredictable moments. Everyone had so much fun at this wedding, and our team definitely captured many images of people's faces scrunched up in glee.
I got to know Ben & Mui Yen through my husband Alex who went to the same school as Ben. Those Lasallians are a fun and noisy bunch! It's always fun photographing a wedding where you know so many of the guests.
When Mui Yen told me she had in mind a vintage theme for her wedding, I was all up for it. Little did I know she wasn't going to wear a formal white wedding gown… instead opted for a understated but classy custom made vintage dress from Mrs Pomeranz, ordered through Etsy.
This image taken in Classic & Vintage's jaguar is one of my favourites from this wedding. It was such an impromptu shot – I just told Mui Yen to go for it, and she did!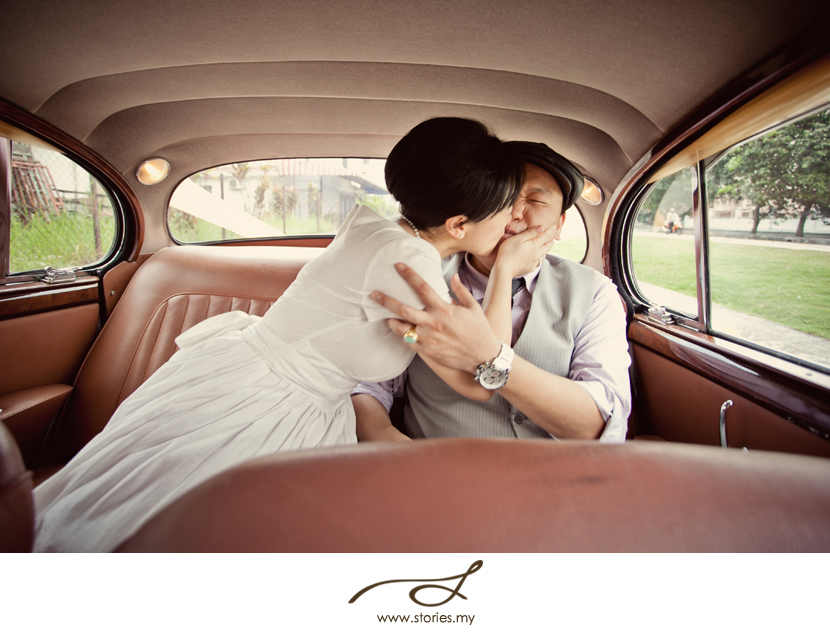 The heng tais (which included some girls, in case you got a little confused) came dressed in classic outfits!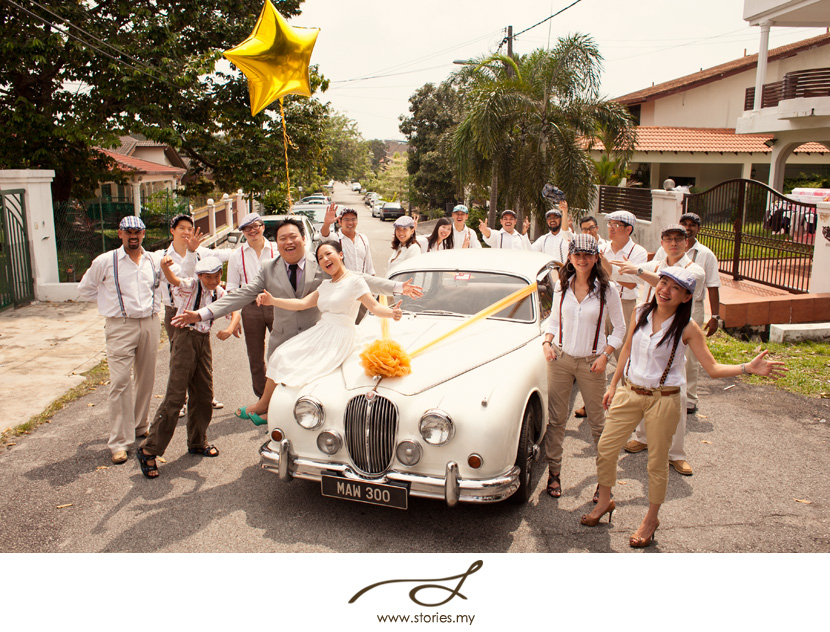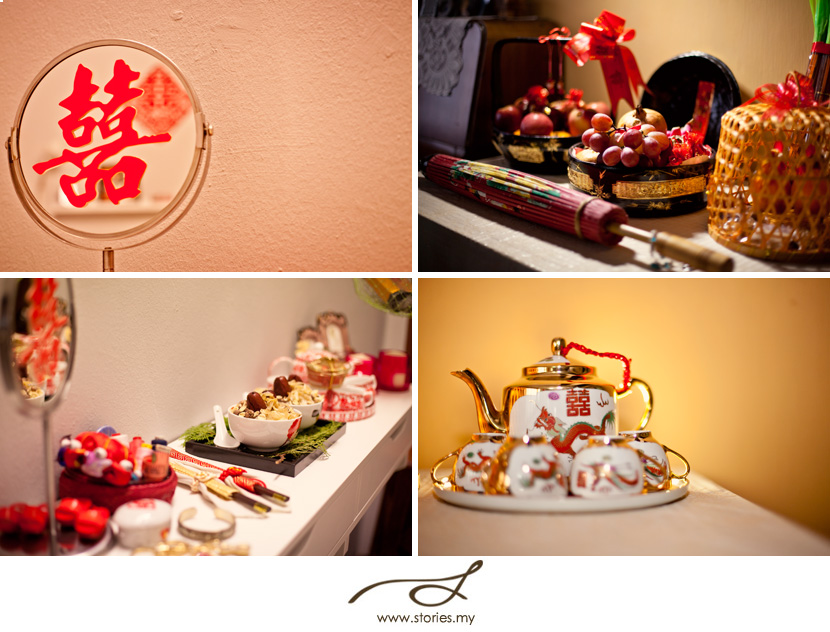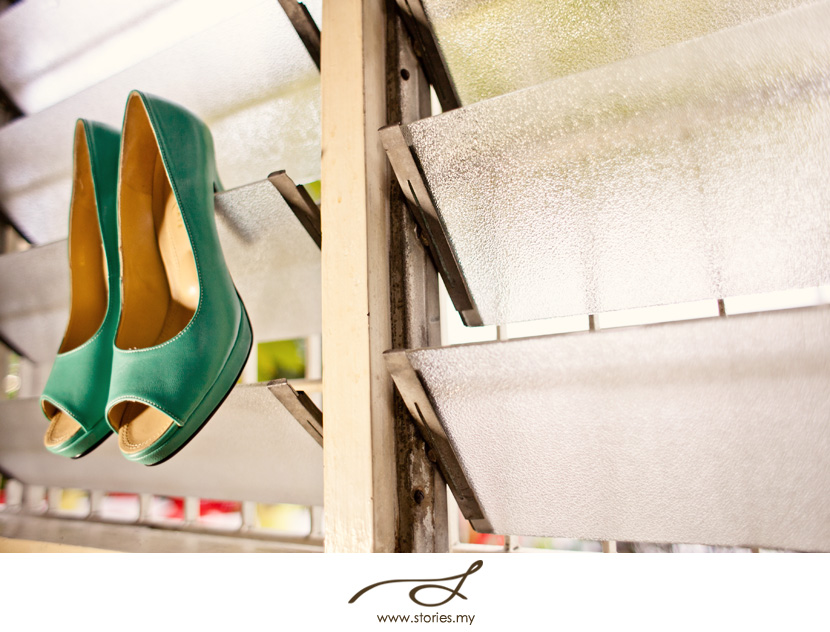 Ben and Mui Yen met at the wedding of Reza and Lavinia, who were their Masters of Ceremony at the reception. Reza and Lavinia had an idea of putting together their single friends at one table to get guests to mingle. (great idea, if you ask me!)
One union emerged from that effort.
Ben was then still sporting his funky long hair and rocker wannabe look that did little to impress. He did however have a magnetic personality and a crazy sense of humour, which kept Mui Yen entertained and interested to no end.
Mui Yen, on the other hand, was a spicy little lass with plenty to offer in both personality and beauty. Her adventurous attitude and knack for trying anything attitude was a great pull for Ben!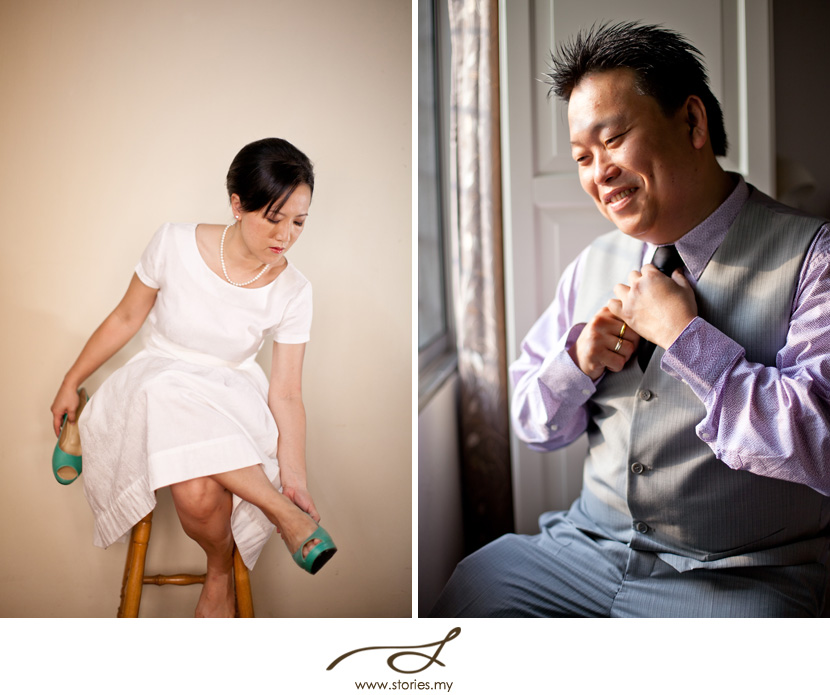 Cute family photo below…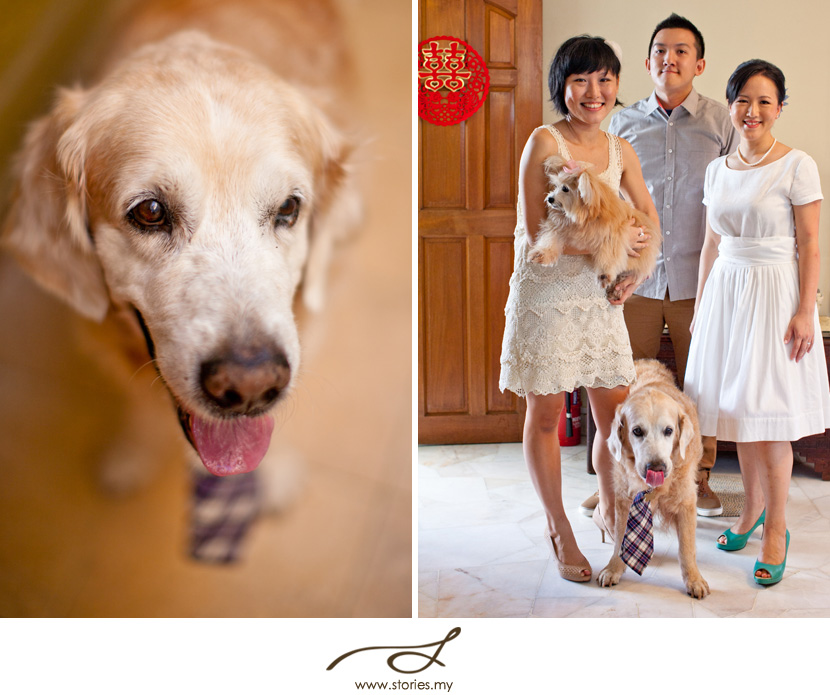 The chee muis came in colourful outfits!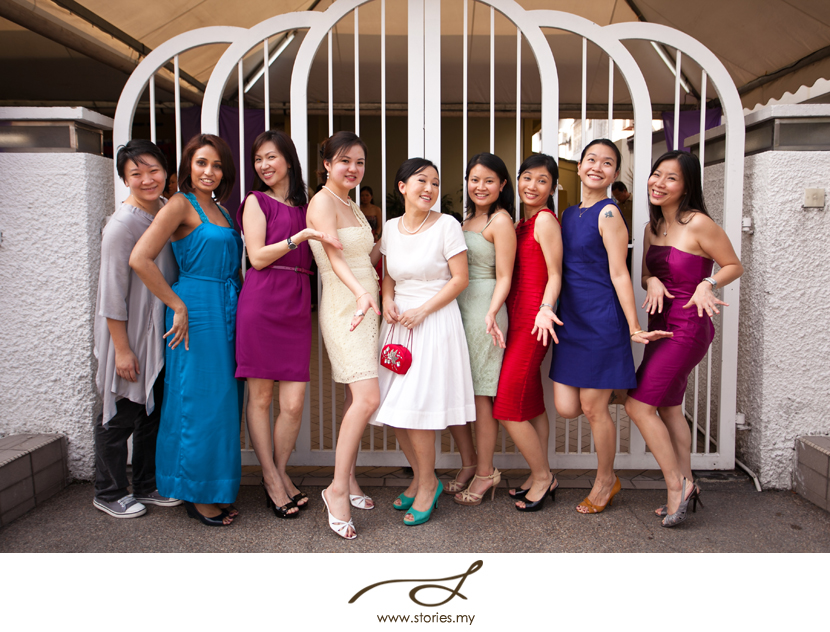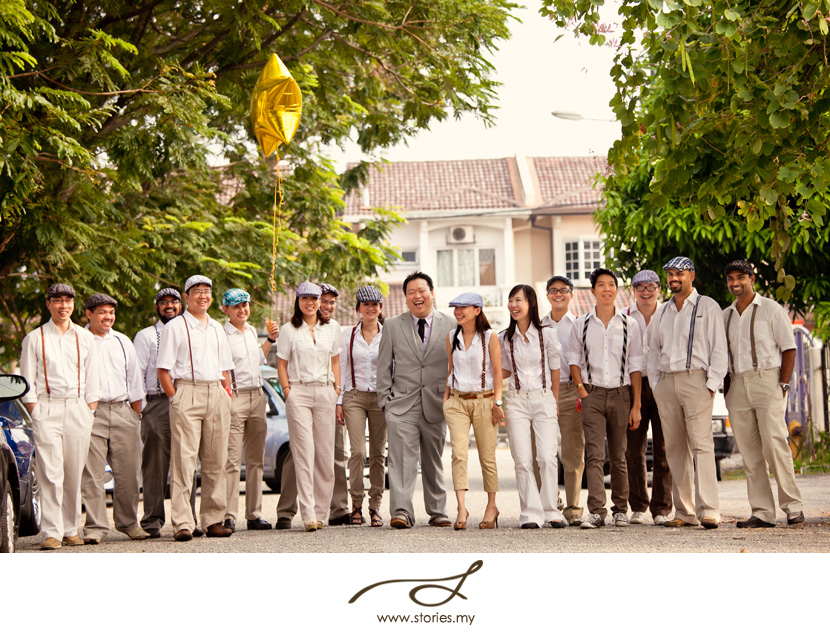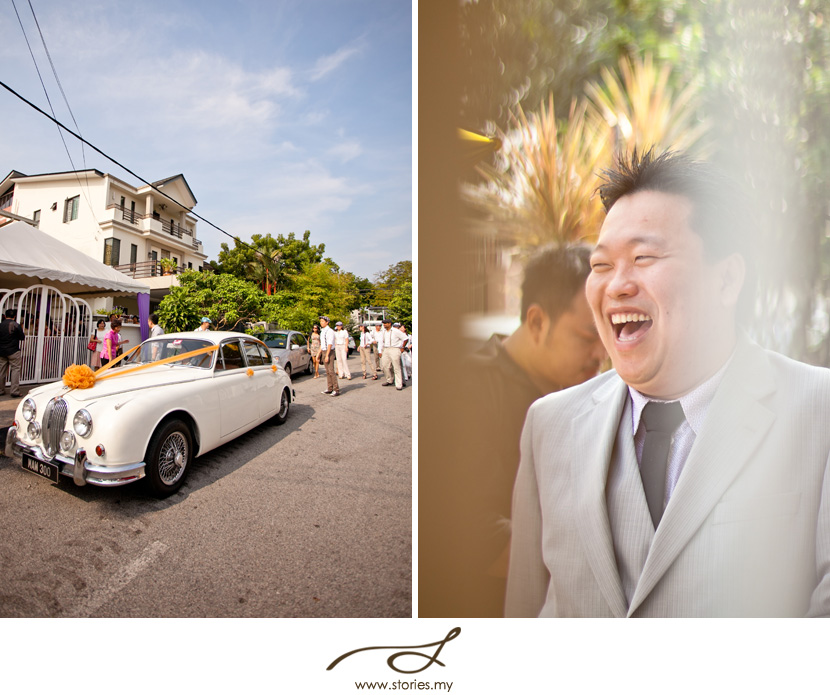 A little Justin Bieber wouldn't hurt… (maybe some egos… just maybe)
Mui Yen chose to do the unconventional thing, and waited in the living room for Ben to arrive. That gave her lots of opportunity to mingle with guests instead of being stuck in a room waiting for the groom to pick her up!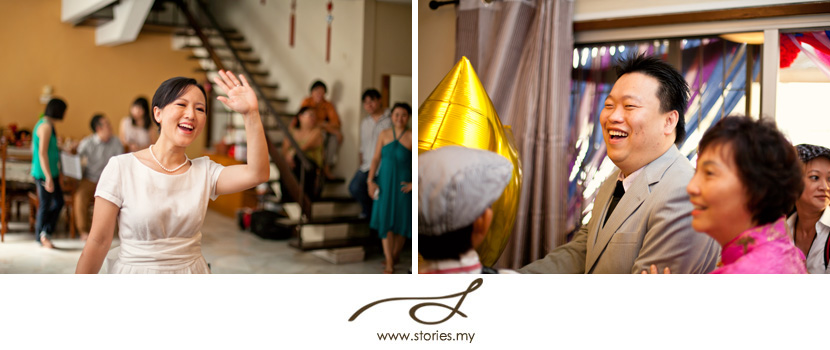 He brought a fun gift for her…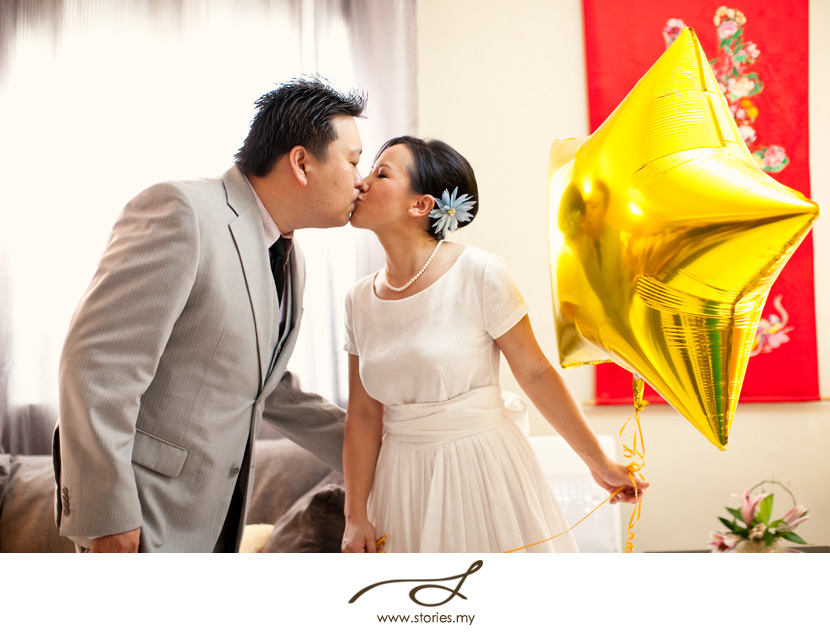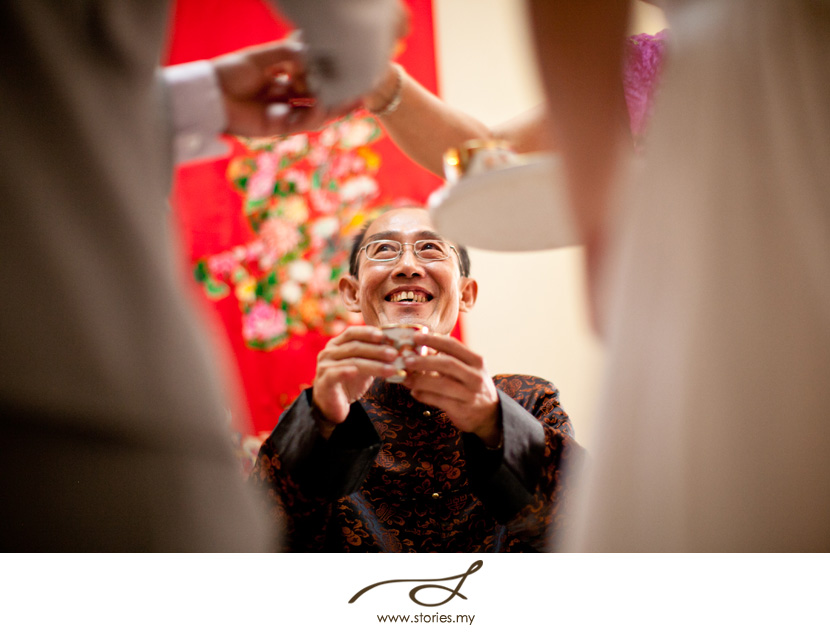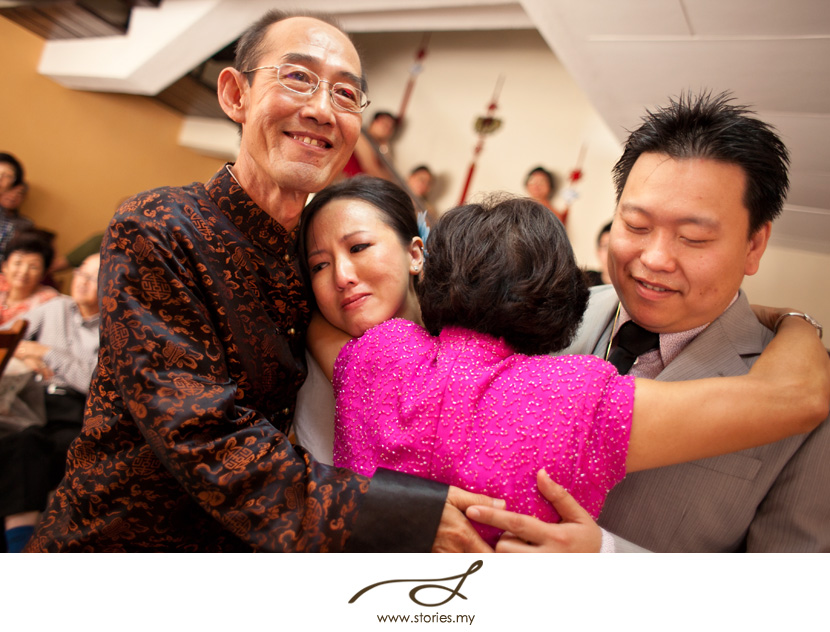 Guess who was spotted at this wedding? Kris Wong from That Special Occasion / Weddings Malaysia who is well known in the wedding industry! Mui Yen's cheongsam was designed by Kris.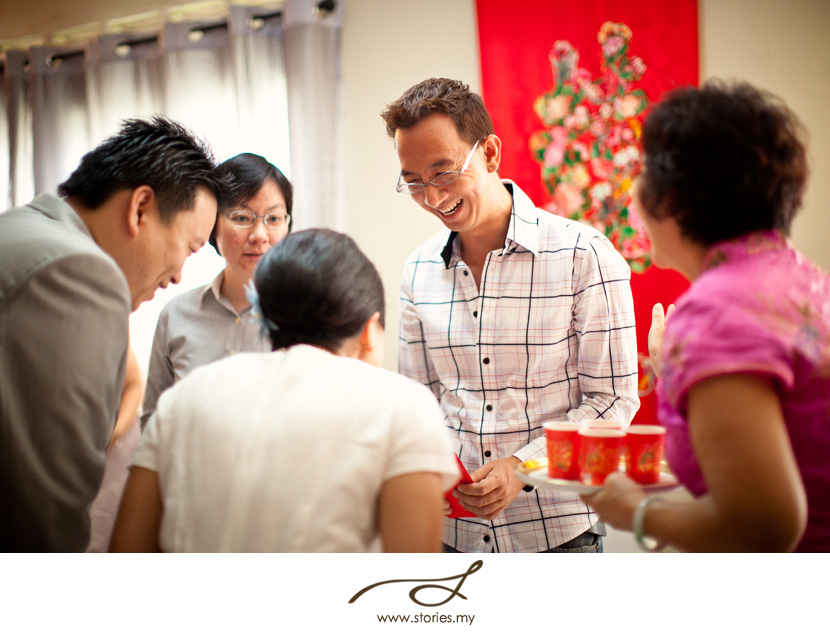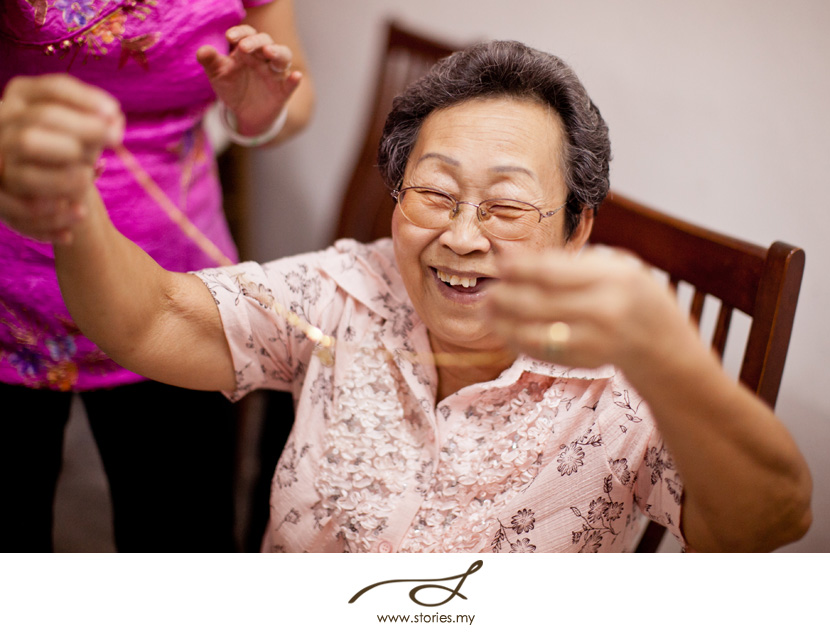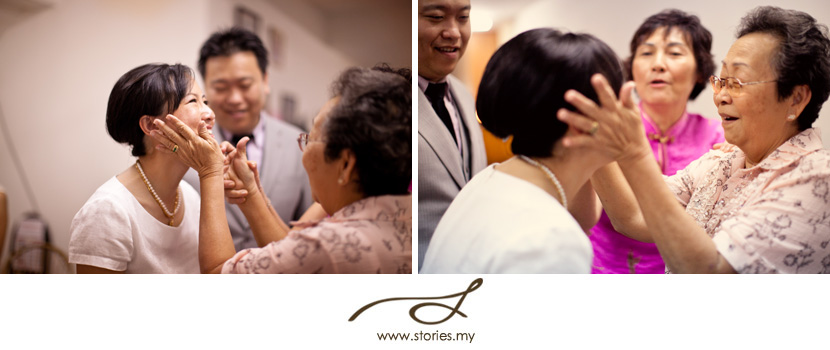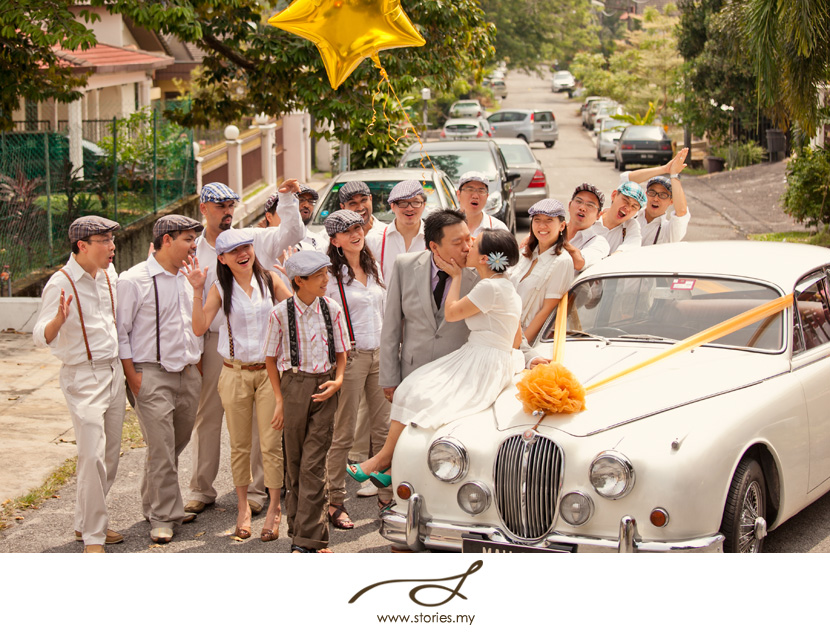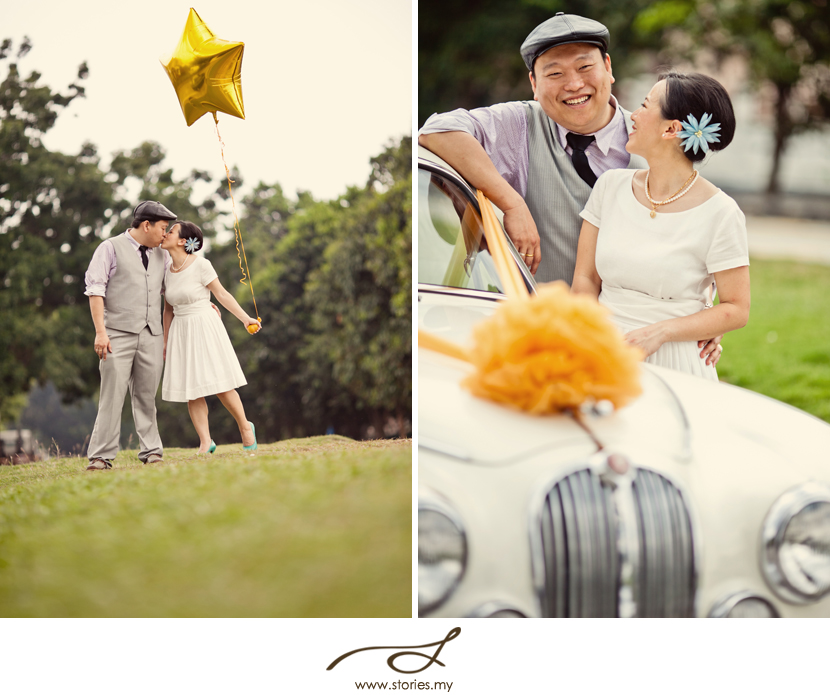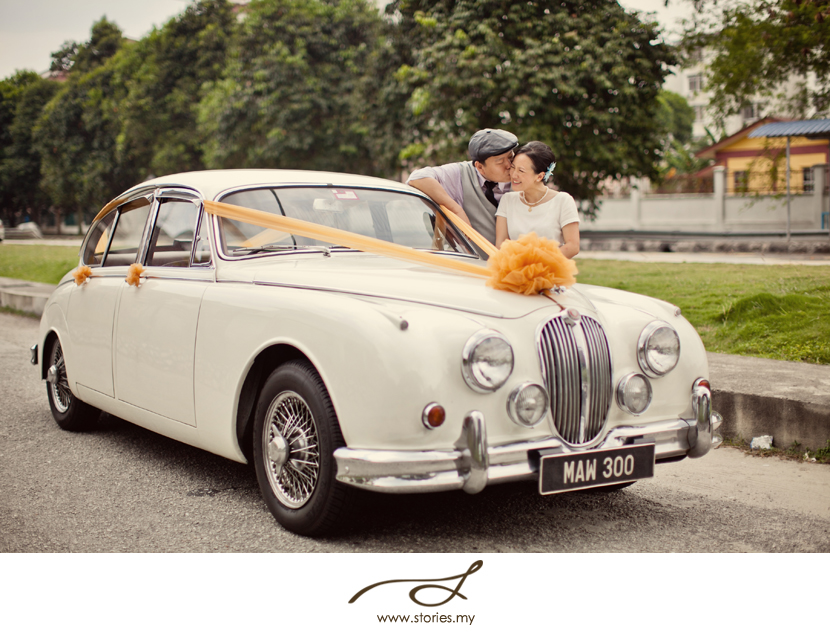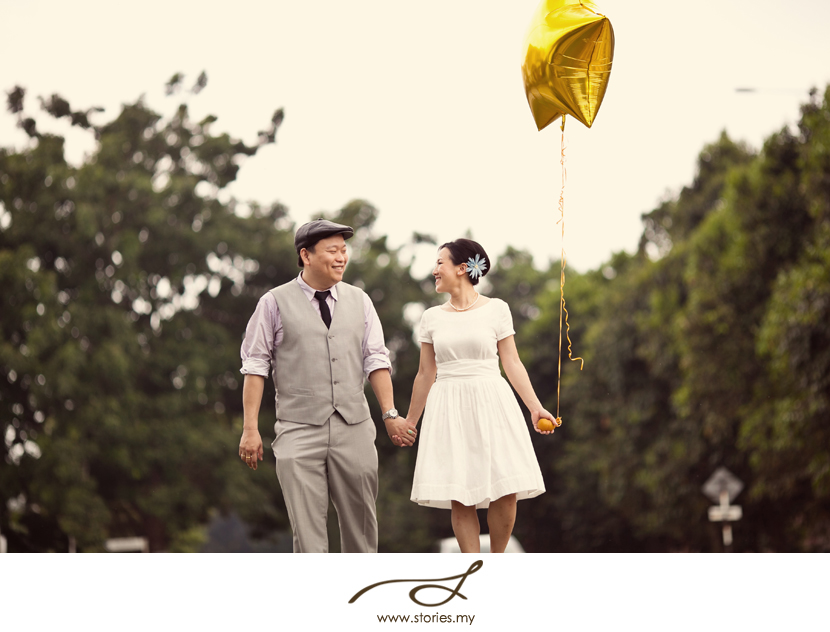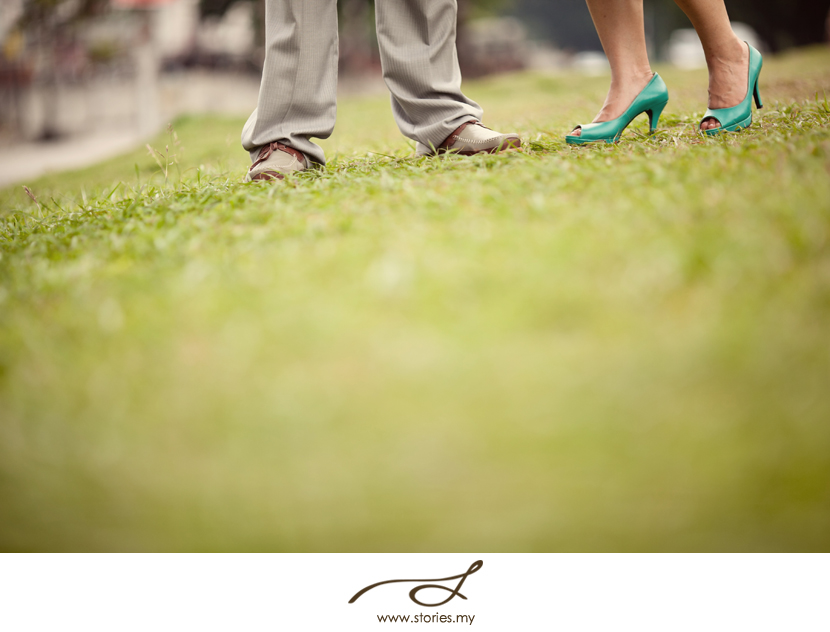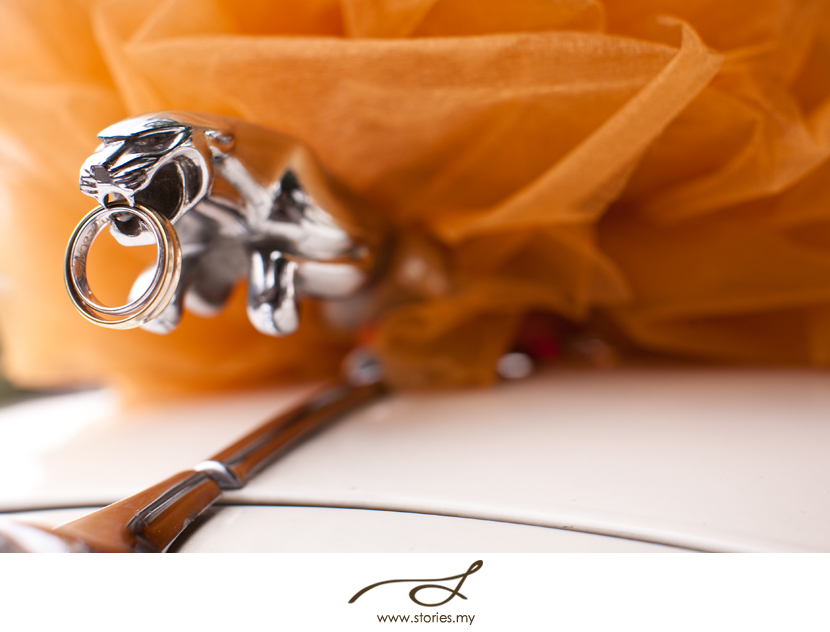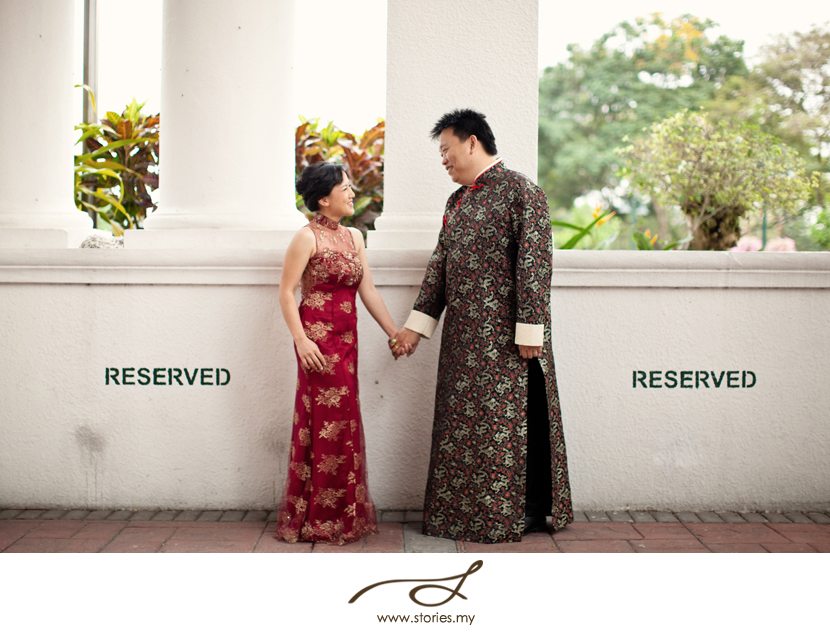 I like this idea…the car on the canvas is actually Ben's car! Hand drawn by Mui Yen's sister, if I recall correctly. As I was a guest for the dinner, I got to sit down and eat a proper 8 meal course for once! The dinner photos were taken by Ben & Weiming.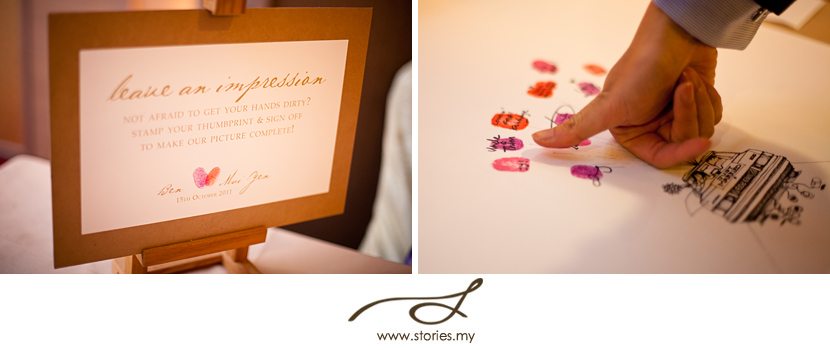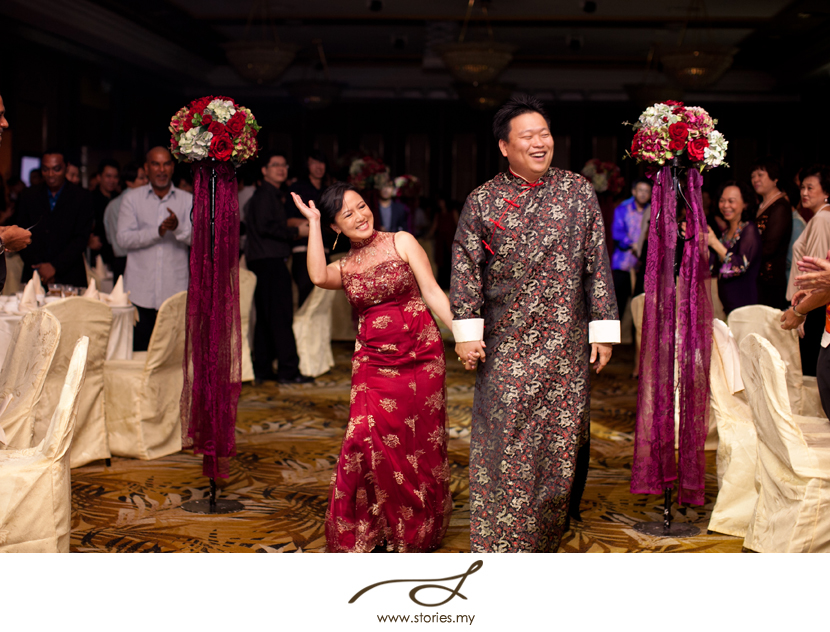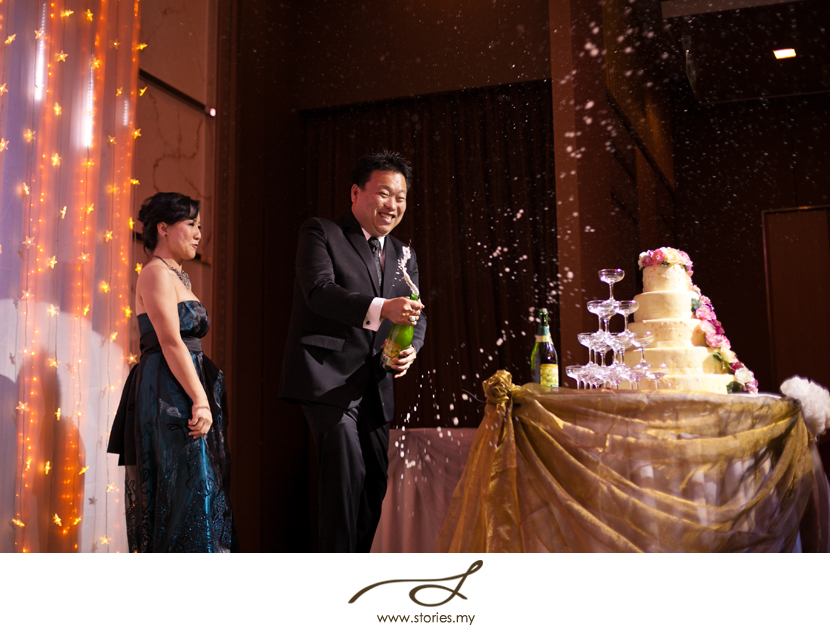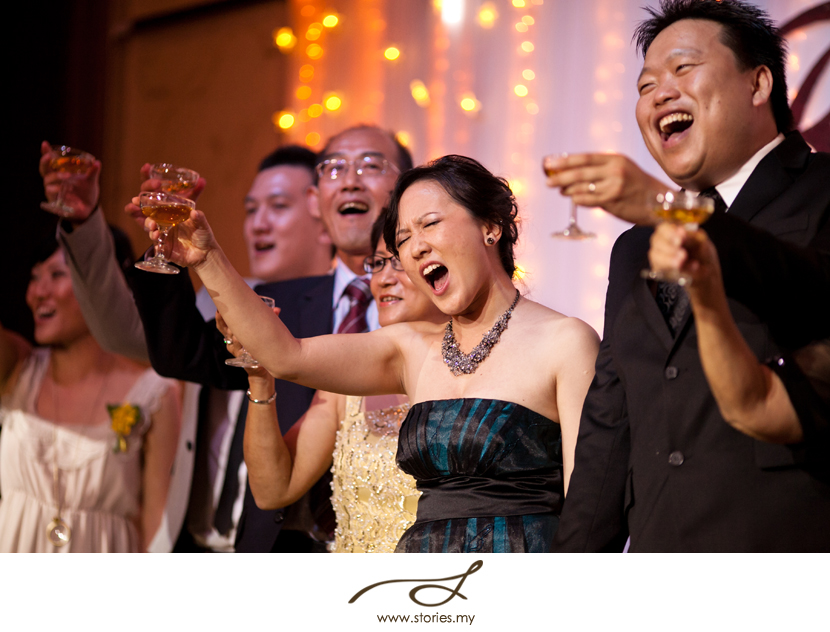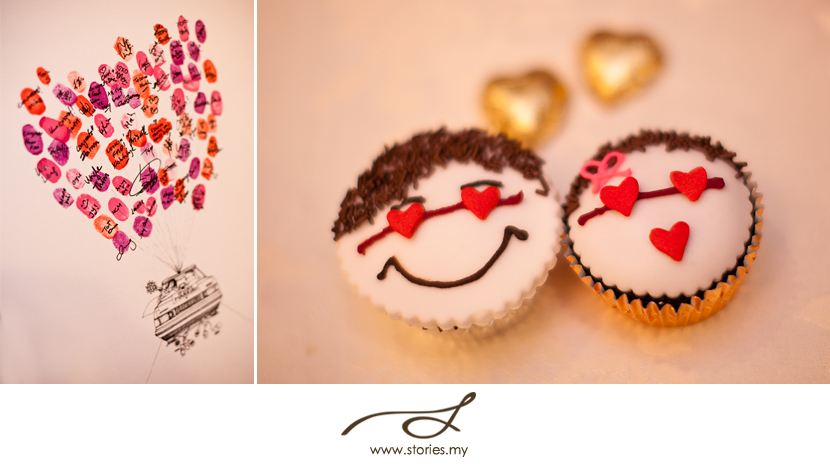 This is how the final canvas looked like… it reminds me of the final scene in the movie Grease, where the car flies up into the air! Congratulations, Ben & Mui Yen! Here's wishing you lots of great moments filled with scrunched up faces for the future!
For those who are interested, you can view more photos from their same day slideshow below: