Happy New Year to all our blog readers! I do apologize for the lack of updates lately. One week without a post feels like an eternity of silence! Truth is, we're really swamped with year-end shoots and edits. It's been really tough juggling so much work, but we're moving along! Every year, I try to make and keep my new year resolutions, but at the moment, my new year resolutions look a little like this:

* What the Duck is one of my favourite comic strips!
So yeah… part of my new year resolution is to not be overly nerdy, keep a good work life balance, and to be more up to date with my blogging! There are many weddings which are still sitting patiently in my hard drive, waiting to be blogged.
Here's one that I absolutely have to share with you. Top 3 reasons why I love this wedding:
1. It's a fun fun fun wedding! It all started when I read their wedding invitation card…
Seven years ago, in the faraway land of Cyberjaya, Ian met Joanne at a Christian Fellowship gathering and was smitten ever since. Thankfully, Mr & Mrs Lee Kah Meng and Mr & Mrs Chow Cheng Hock approved of their relationship and they didn't have to elope. So come and witness the union of these two souls on 5 November 2011. They will profess their love and commitment to each other at Good Shepherd Church at 11am, and share the rest of their story with you over food and drinks at The Bankers Club from 6pm onwards.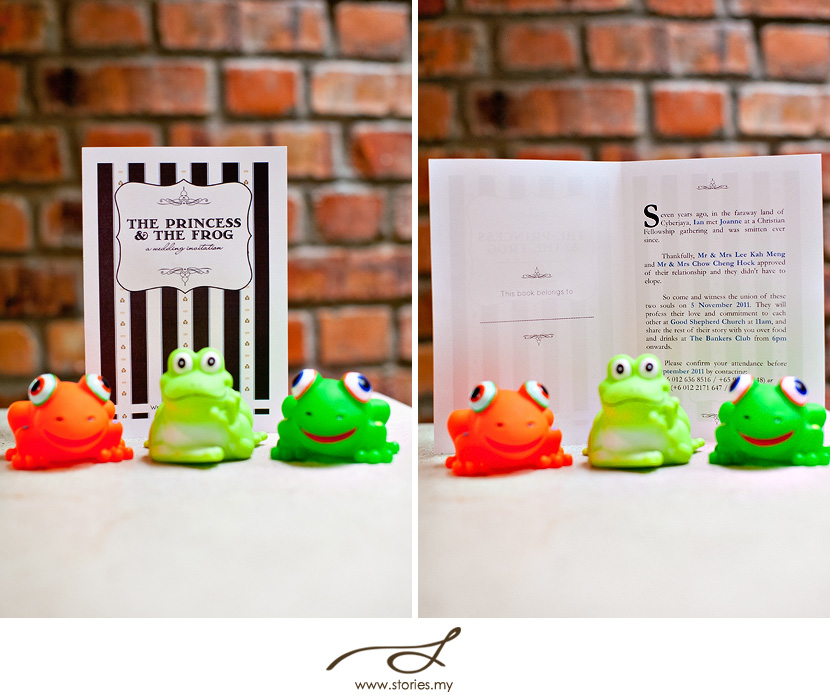 2. The groom uh, looks a little unconventional.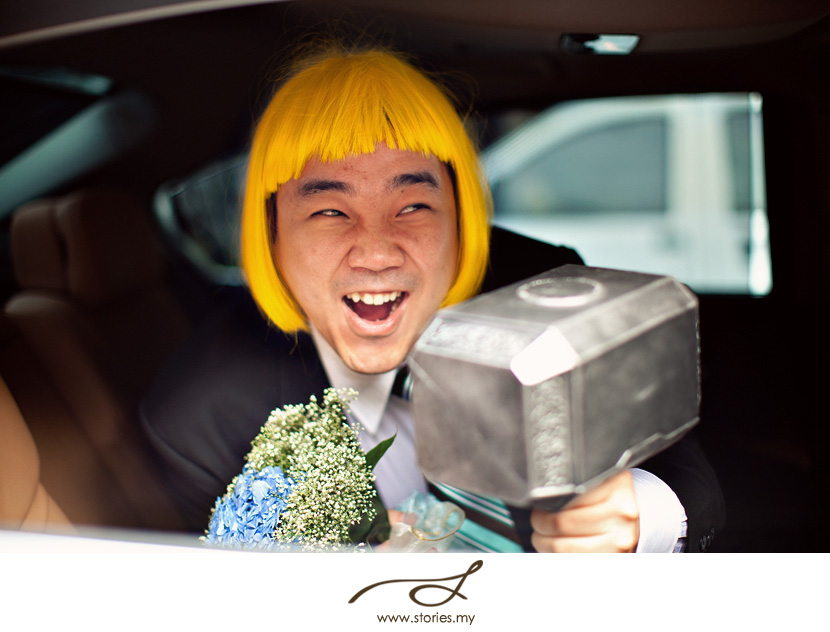 3. The bridal party were dressed in our Stories' theme colour! (light blue & brown!) Hip hip hurray!
I had a blast at Ian & Joanne's wedding! Thank you for inviting us to be part of your wedding day!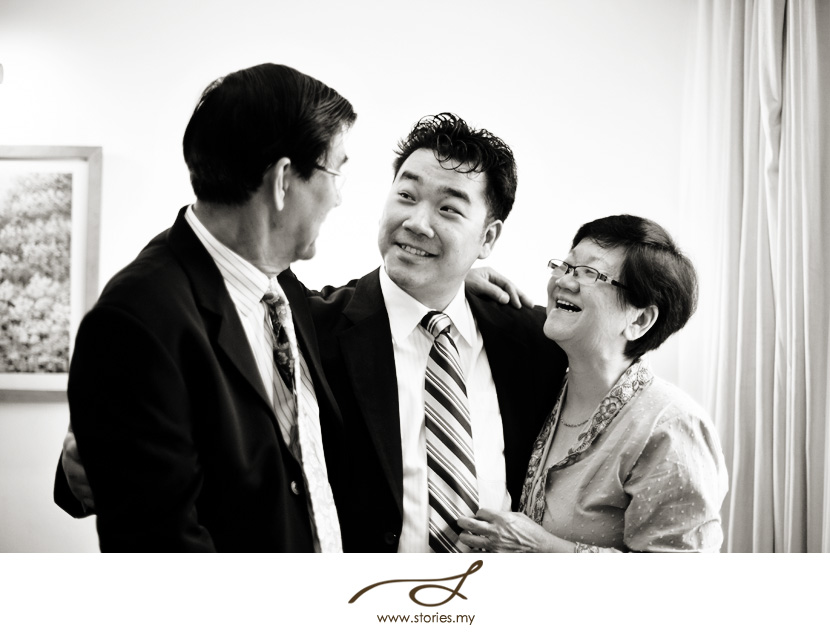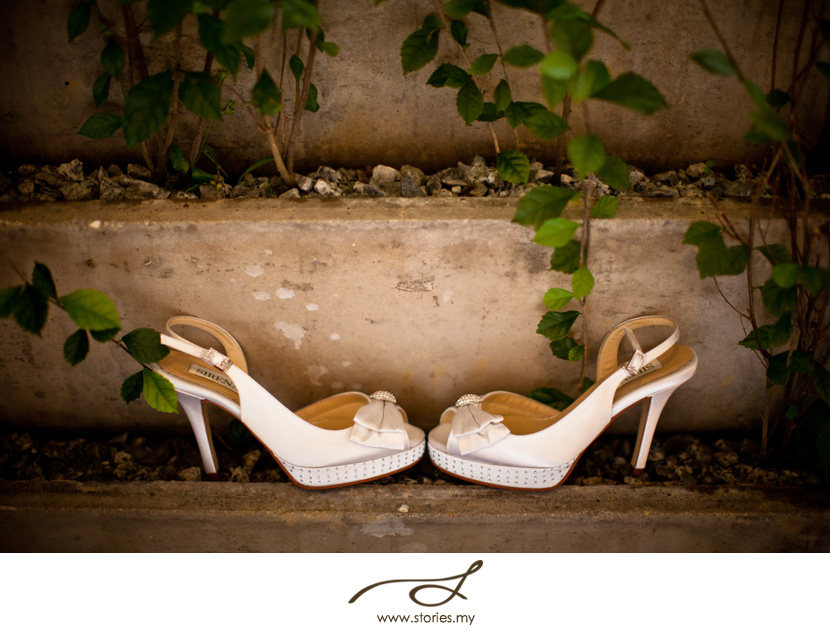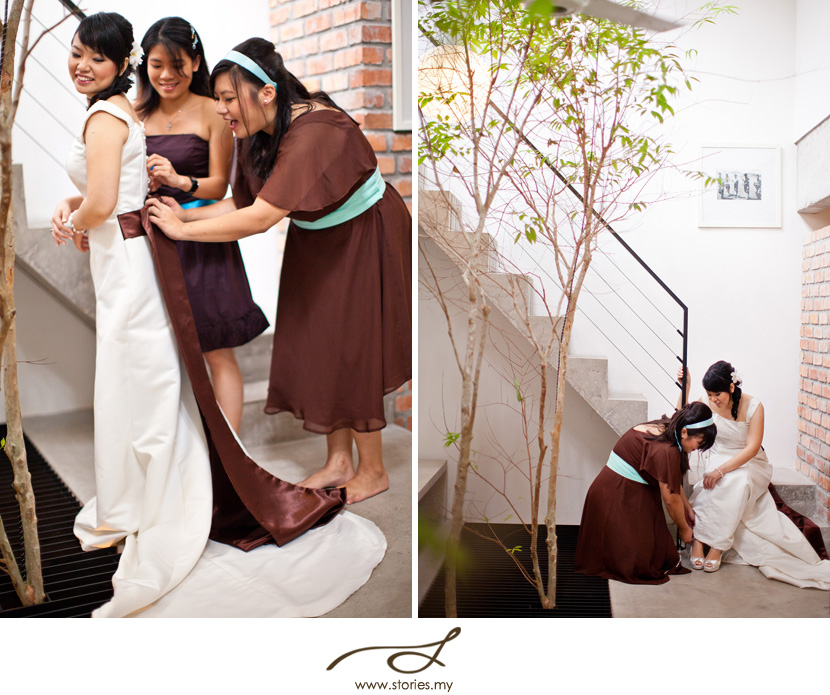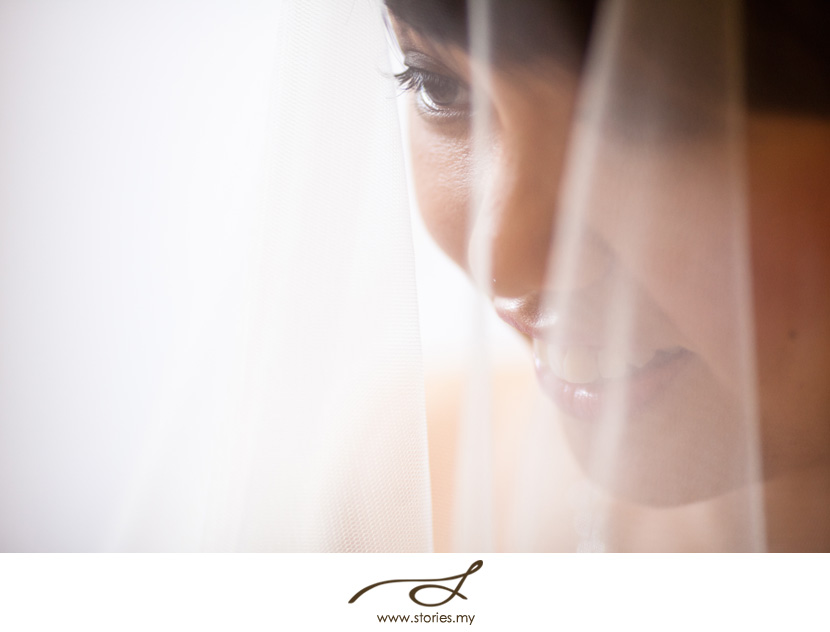 The guys in super hero outfits and the girls just looking stunning!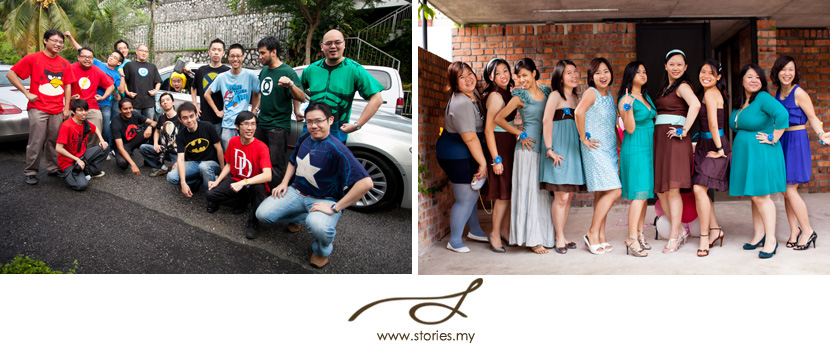 Actually, we had heaps of fun with the games session… Ian had a bagful of expressions for us!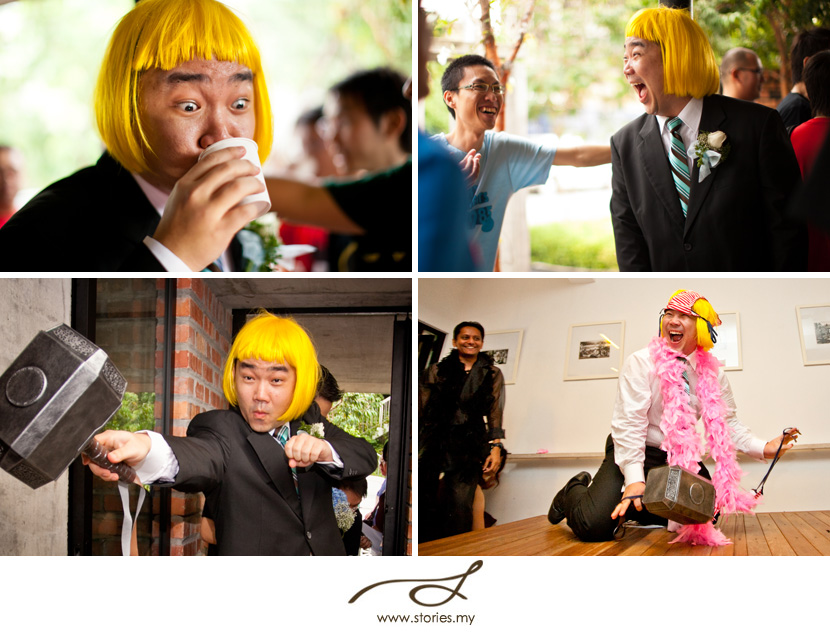 And the funny thing was that he snuck into the Sekeping Terasek room through a window! (Tip for all brides who are planning on having their wedding there, please make sure the window is barred!)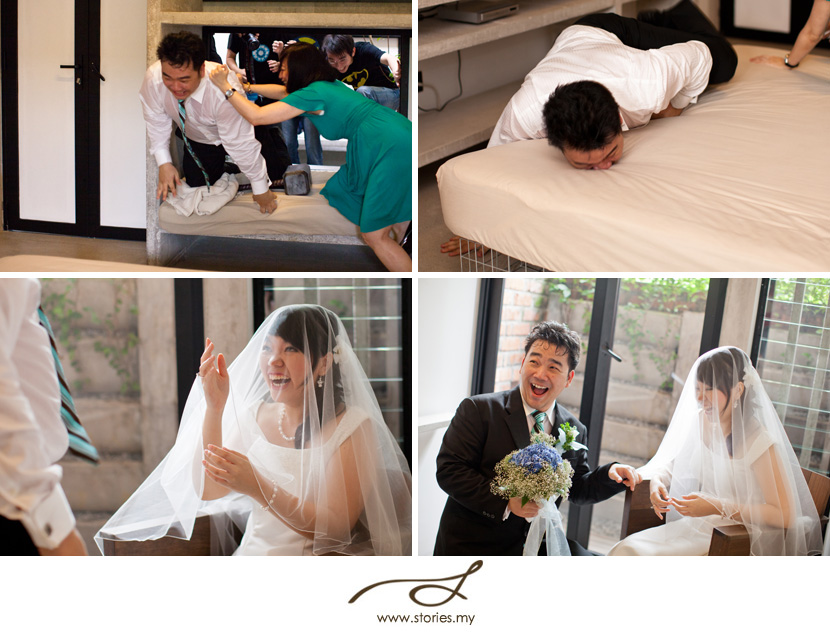 He got the bride, now off to church for the wedding ceremony!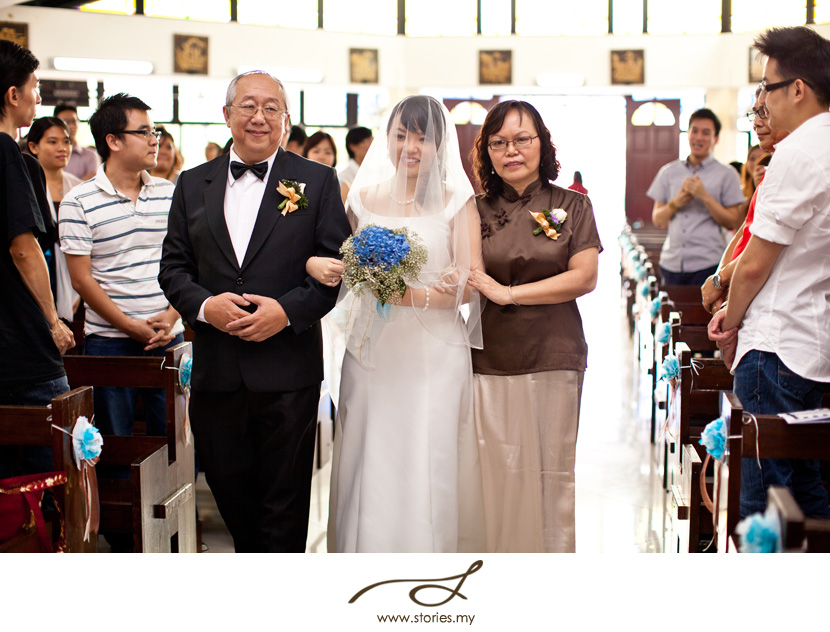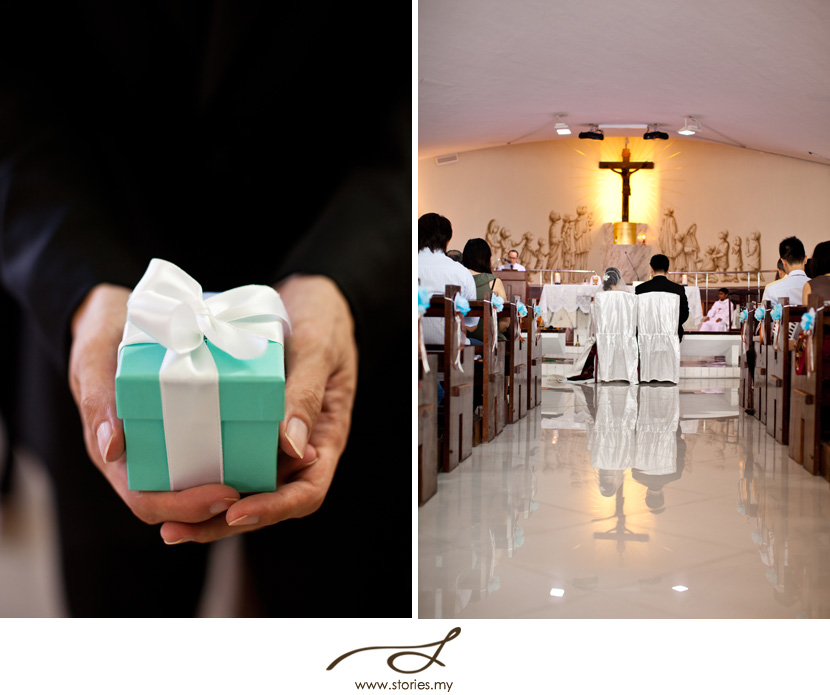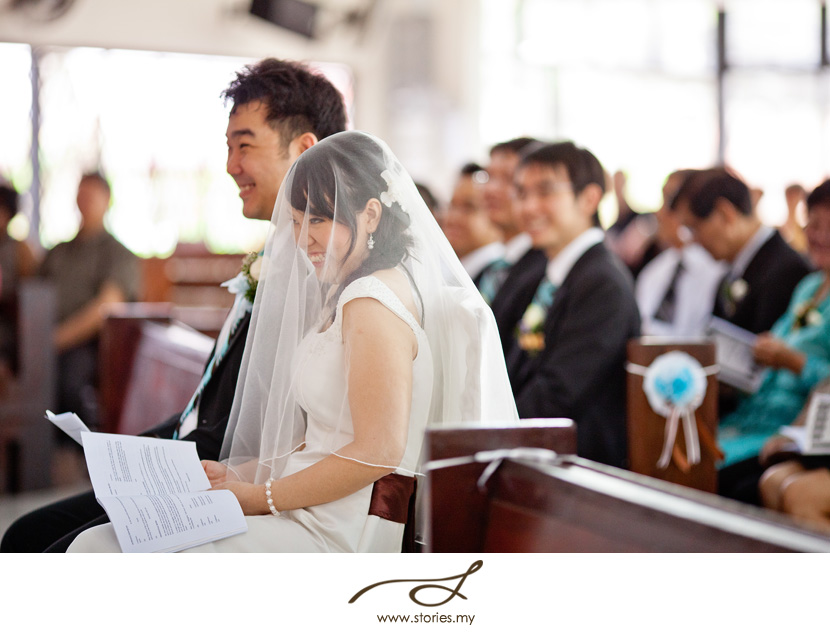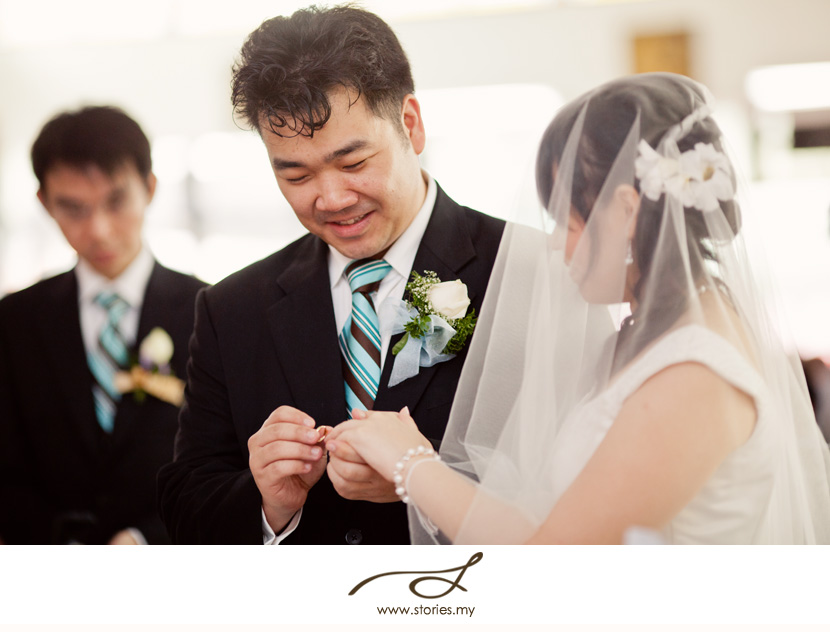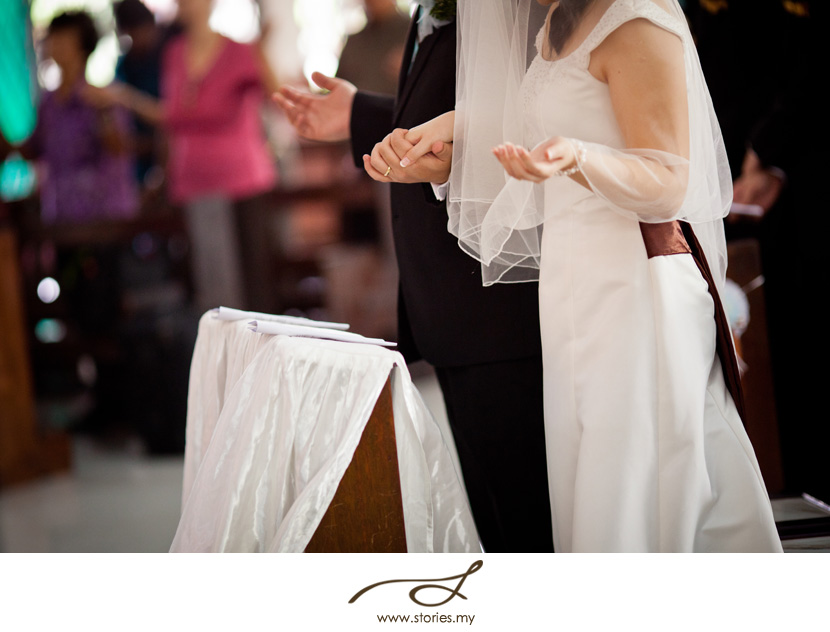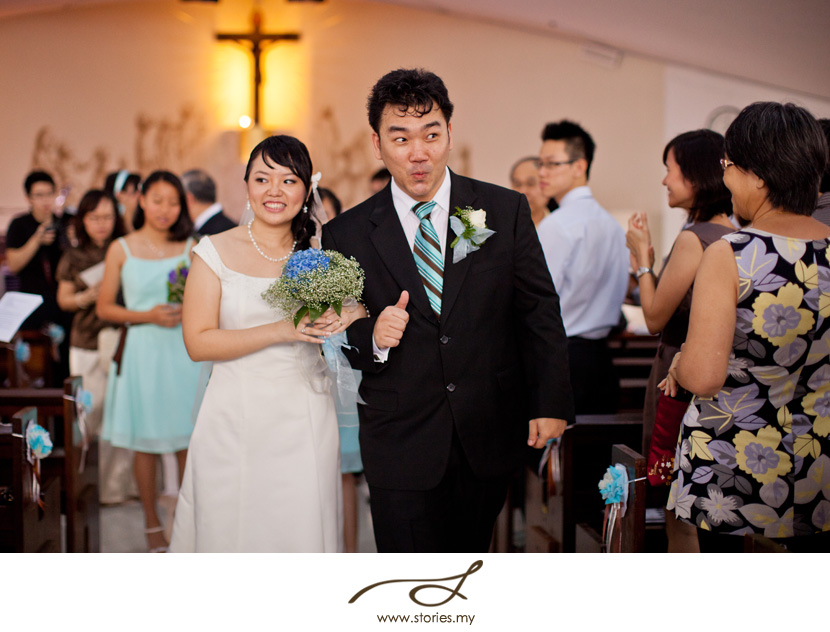 Parents of the bride & groom…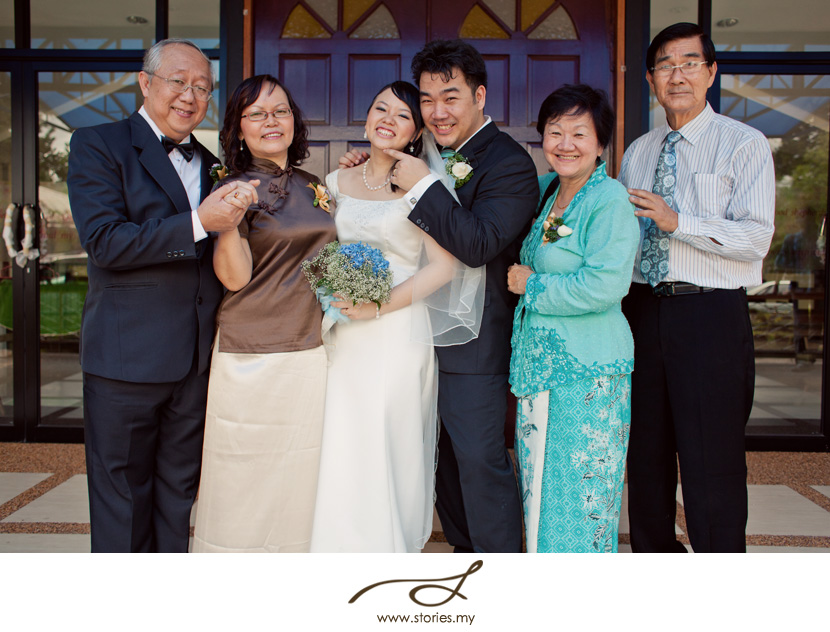 Love this gown by That Special Occasion! And I love Joanne's cute expression!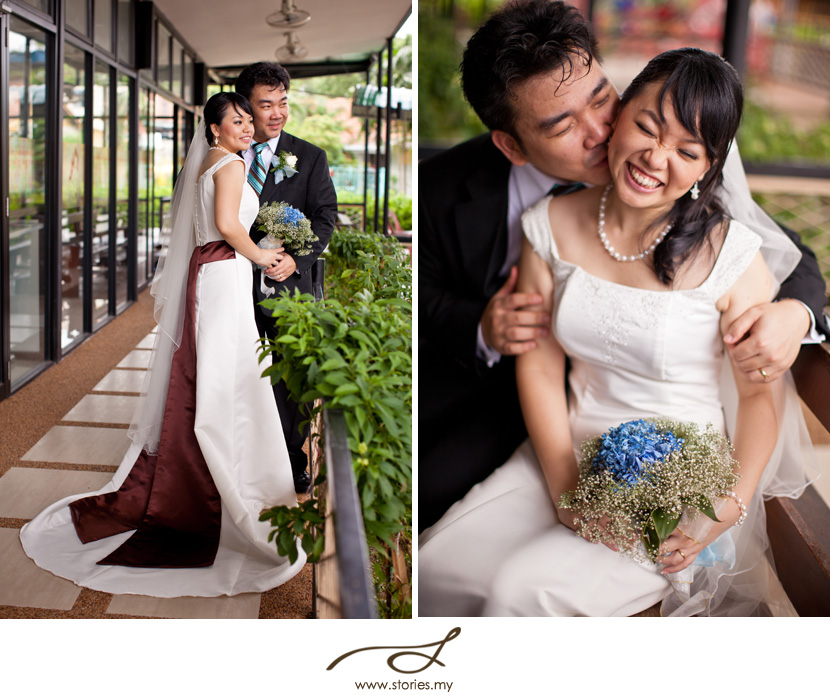 Custom made flags by a friend…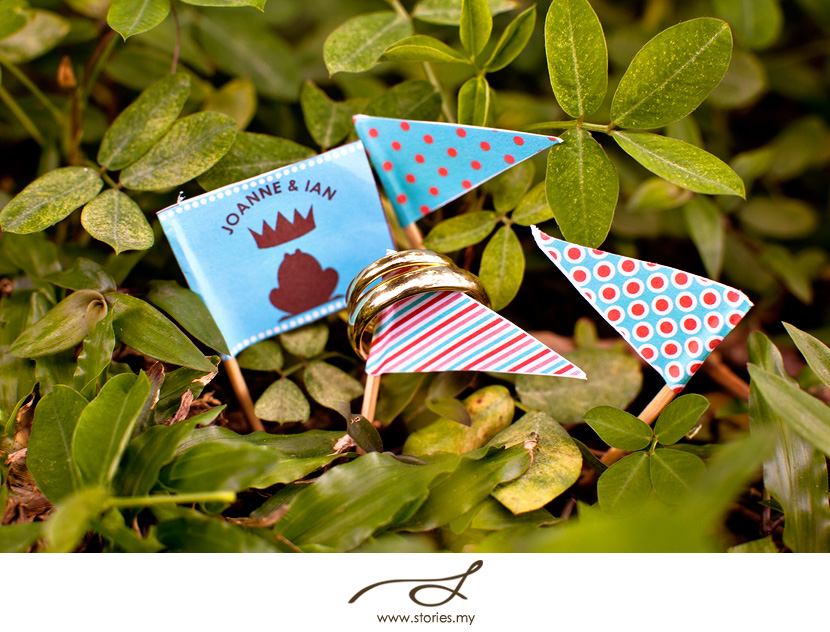 So let me expand on the little intro chapter of how they met. MMU Christian fellowship is a great place to make friends, encounter God and… well, meet girls. Joanne was rather cute, so she immediately caught his attention. Soon, Ian found out that Joanne needed transportation to get to church, and guess what? Ian had a car!
But there was a problem. Joanne was oblivious to Ian's feelings. One day, he asked Joanne about the status of their relationship and that prompted her to start thinking about it. Sadly for Ian, he was given the dreaded answer…let's remain as friends first.
After that, Ian left for a mission trip in Sarawak and didn't have a phone connection for a few days. It was then that Joanne discovered she actually missed him! So she plotted a way to get out of this mess. After Ian came home, Joanne created a fake chat ID with the name of Joanna (she really does have a friend with that name), and messaged Ian as Joanna, trying to understand whether he still had feelings for Joanne.
He said yes!
Not long after that, Joanne was involved in a car accident and needed to be brought to a clinic for a check up. She called Ian who willingly came to the rescue. During that car ride, she brought up the subject of a relationship… and sealed the deal by holding his hand!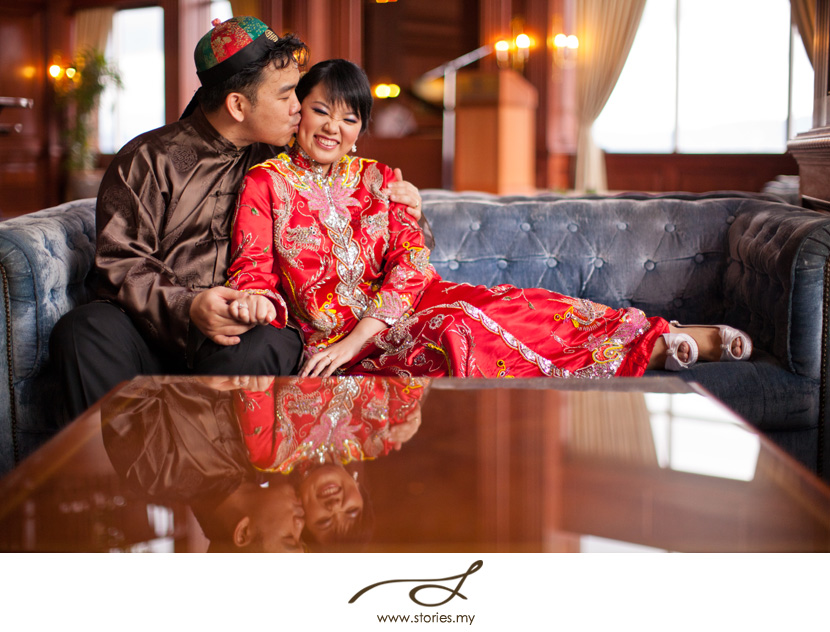 Every tea ceremony should have lots of laughter like this one!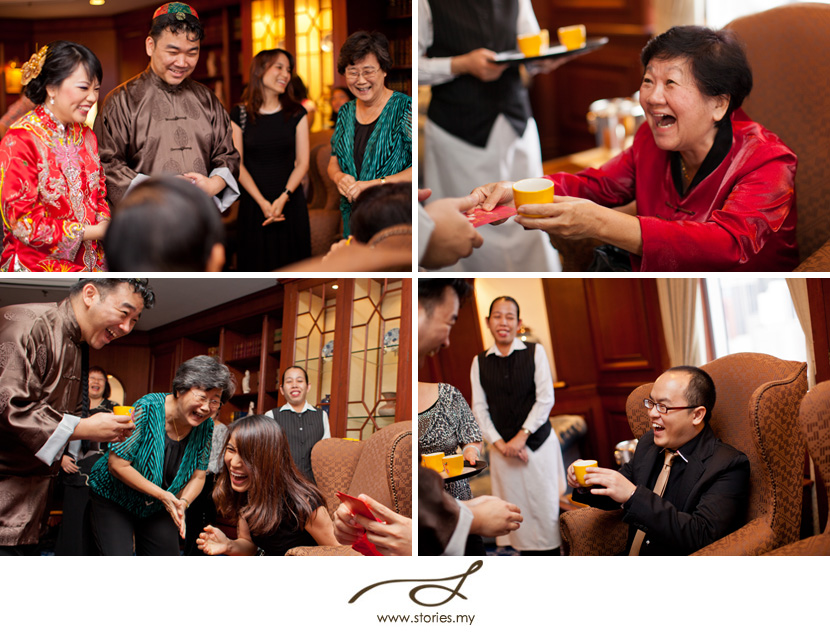 During the dinner, guests were invited to take photos at Ian & Joanne's little vintage corner.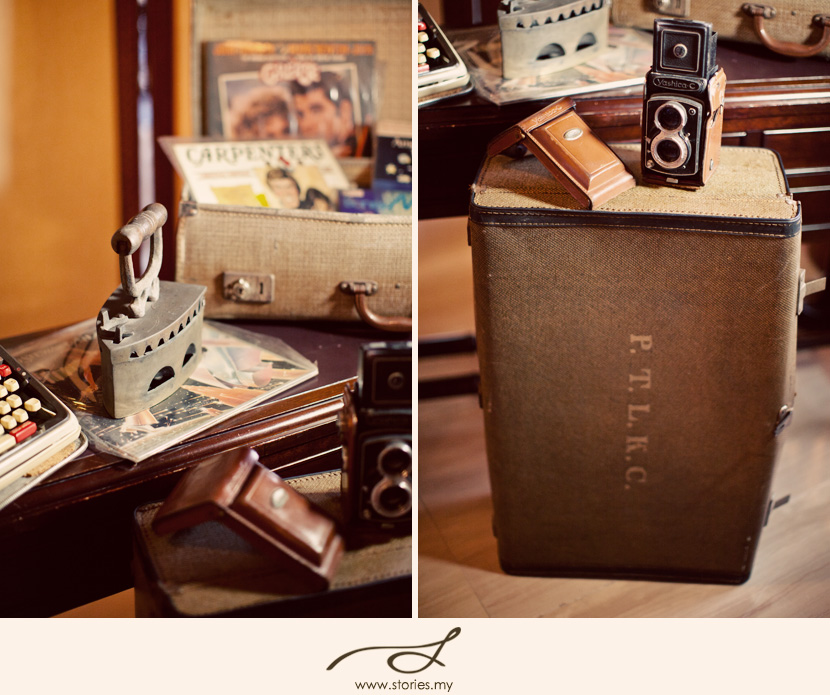 Oh, and I absolutely adore this cake! The cake topper is gorgeous!!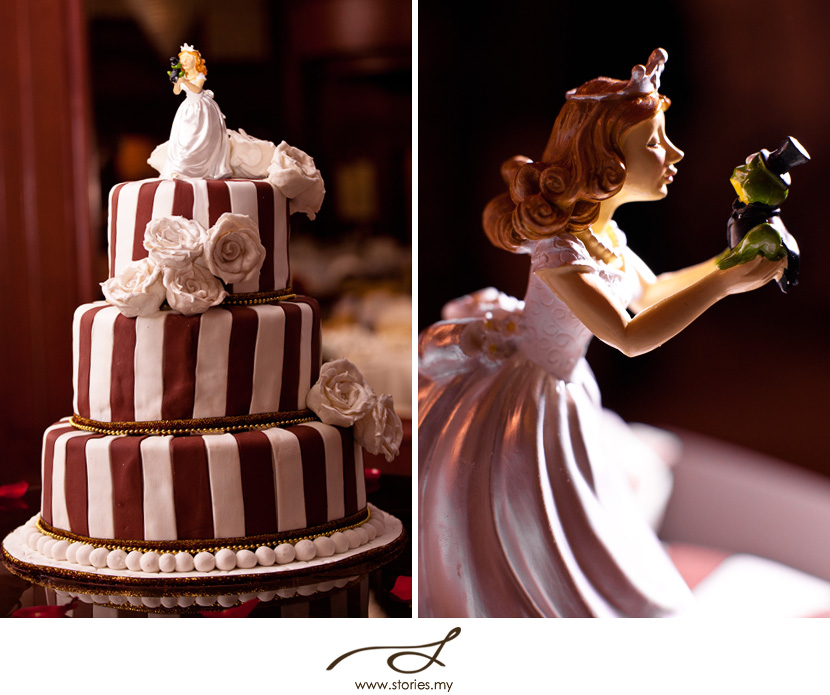 Here's another perspective of the cake topper. See the resemblance with the image on the right?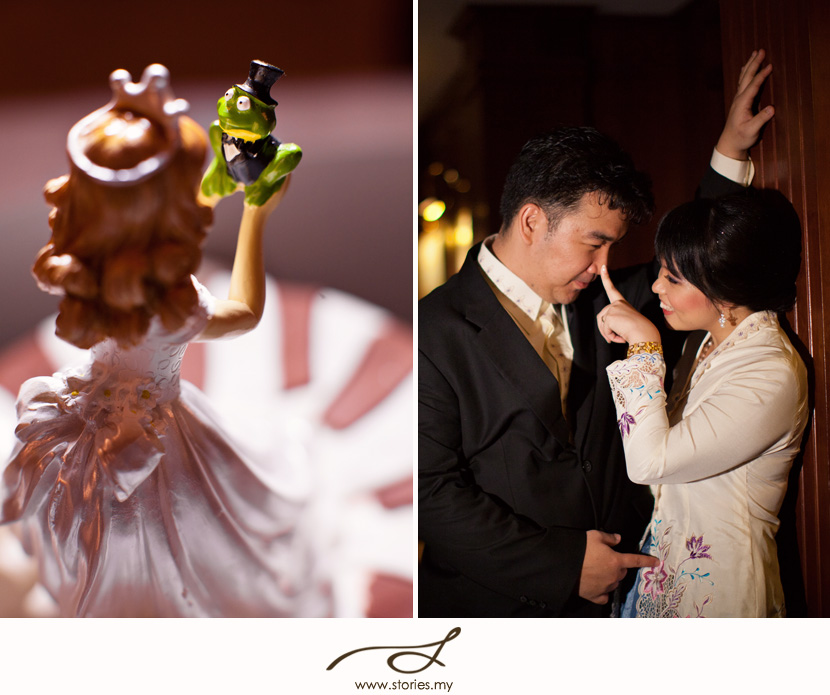 Great speeches.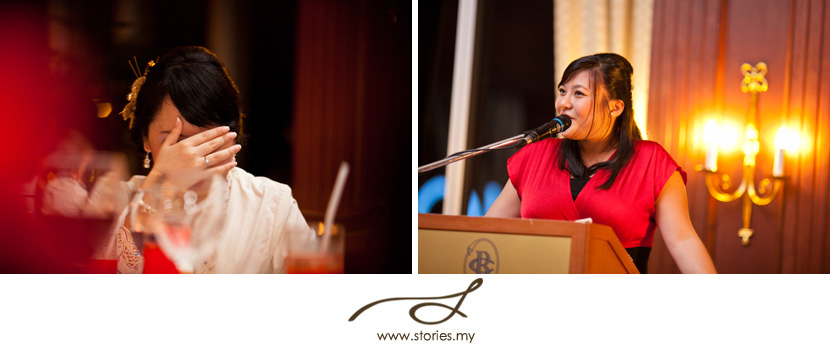 Awesome yum seng sessions.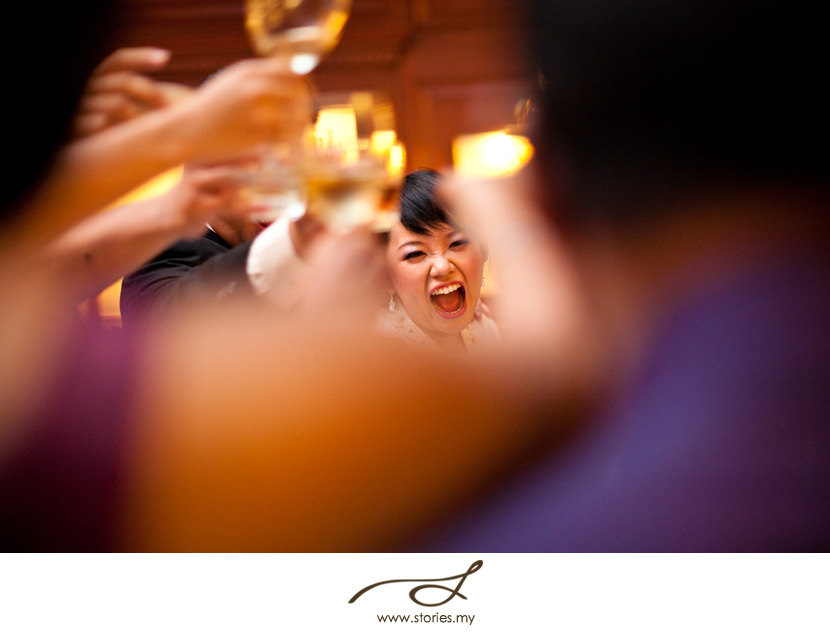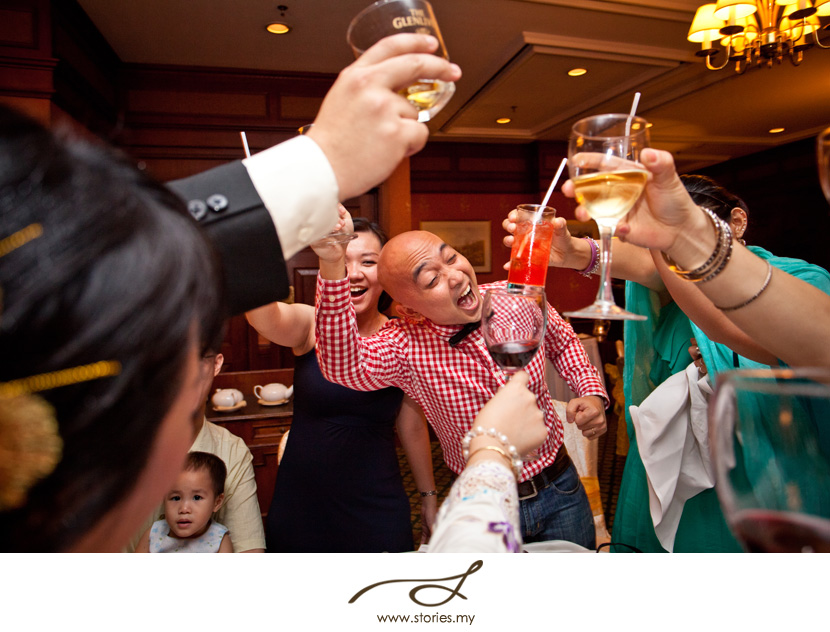 Warm friendships.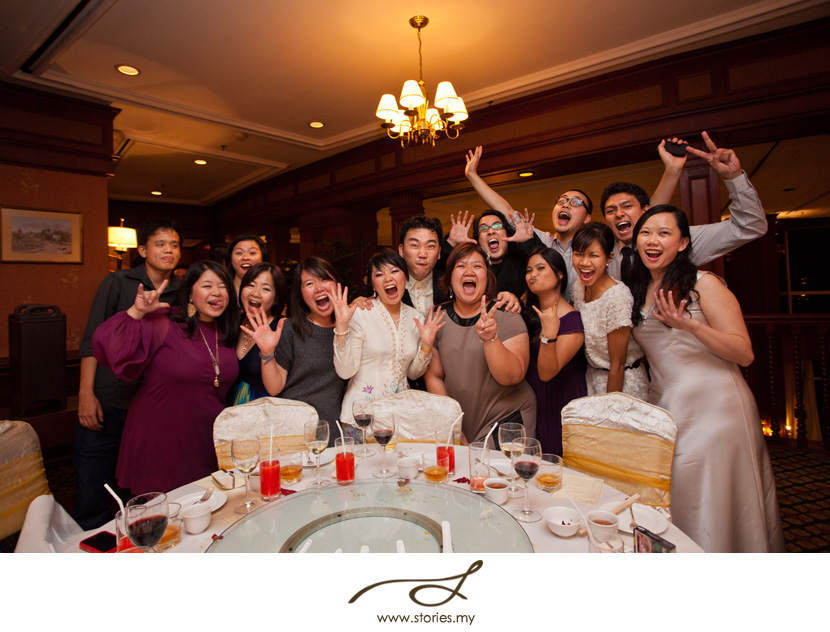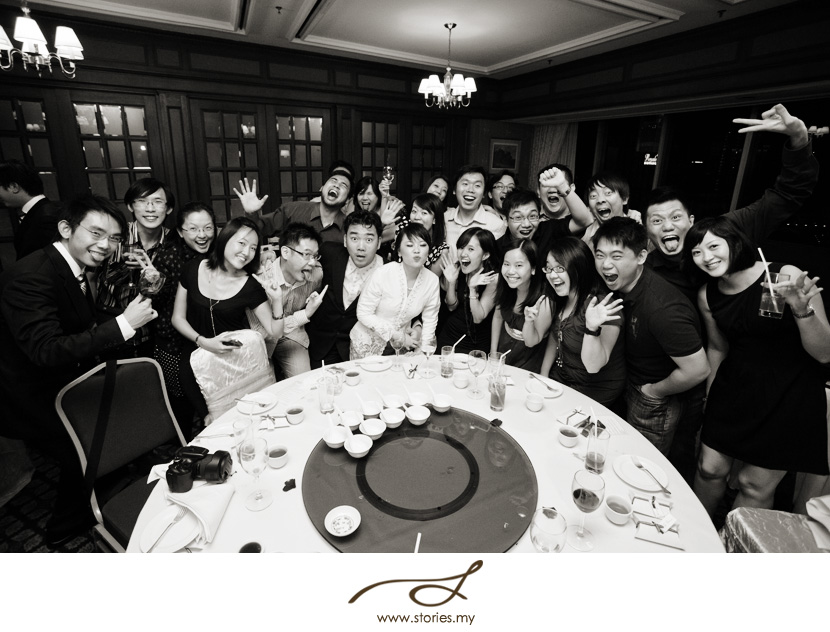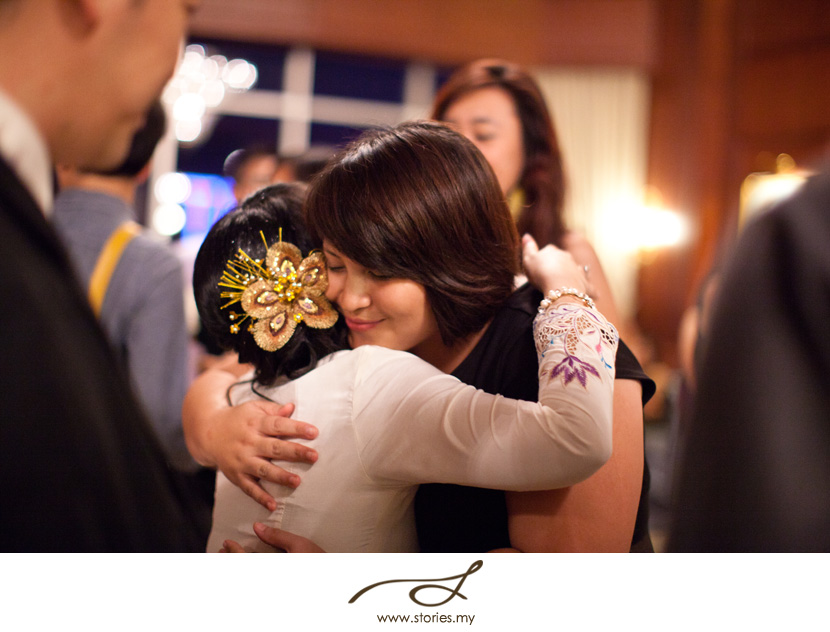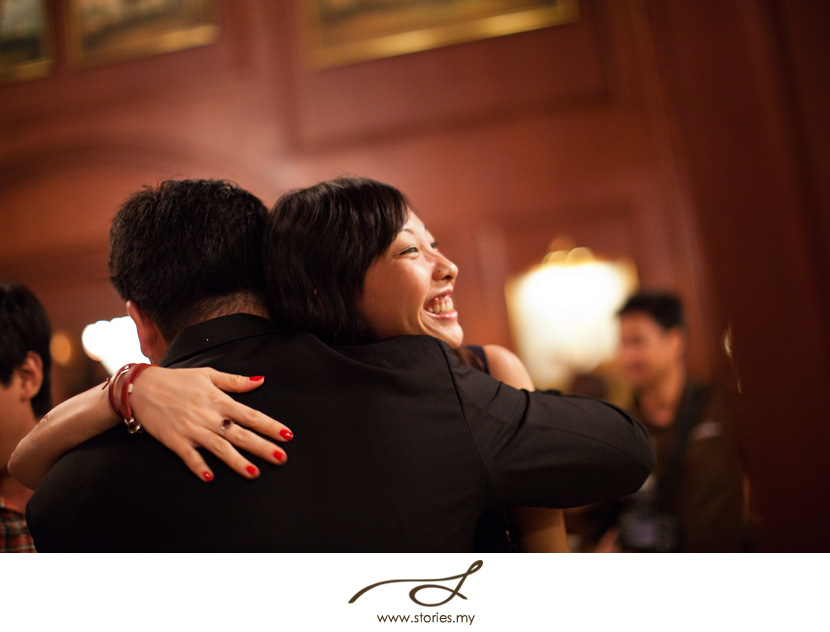 All the ingredients you need for a great wedding.
Congratulations, Ian & Joanne! And for those who read my blog regularly, you'll notice that the vendor credit list has been moved to the bottom (just like the movies, the credits appear at the end!)
Photographers: Grace, Weiming & Alex
Wedding Gown: That Special Occasion
Bridesmaids Dresses: Cordino Creations
Groom's Attire: Lim Trading Co, Setapak
Make up: Meoki Tong
Decorations: DIY
Stationery: Faith Books & Stationery
Flowers: Denise Flower Shop
Church Ceremony: Good Shepherd Church Setapak
Dinner Reception Venue & Cake: Bankers Club, KL