I sat on the ground in the middle of the road, trying to sort out and arrange Scrabble letters for Kenneth and Kimberley. Good thing the roads were pretty clear. There's benefit in choosing a new housing estate as a shoot location. It felt almost random. And totally cool. Kenneth and Kimberley, though it took us a while to organize this portrait shoot, I do hope you'll like these images!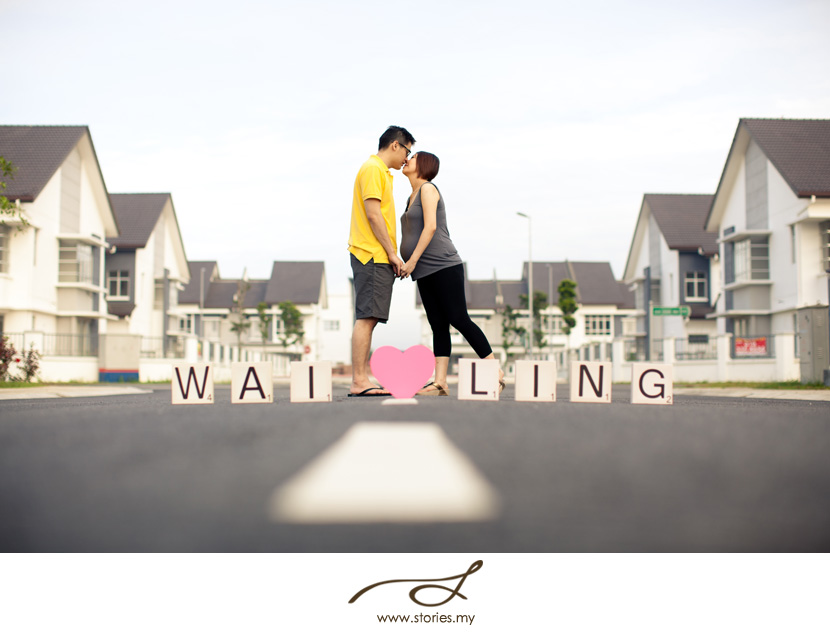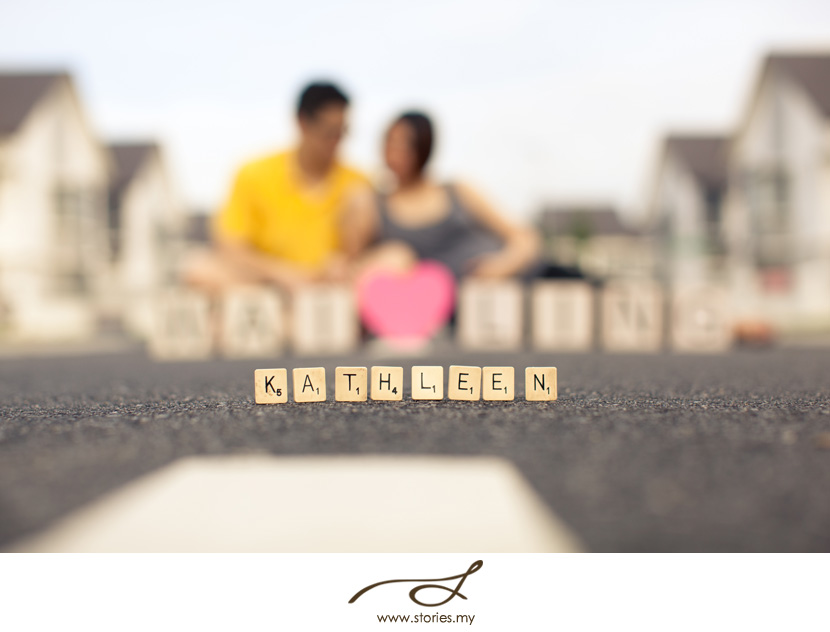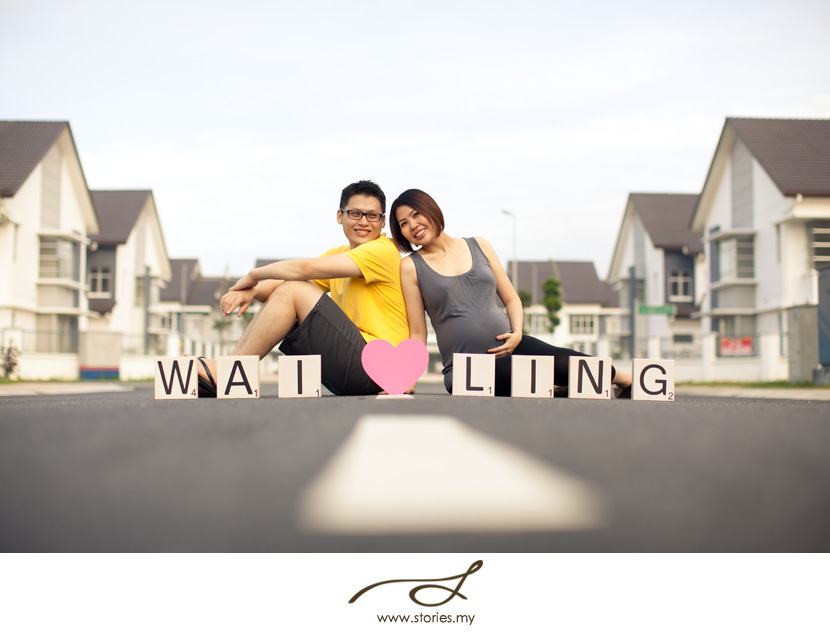 Have you ever heard the phrase "I'm in shape. Round is a shape."
Well, being pregnant and 'round-ish' is beautiful!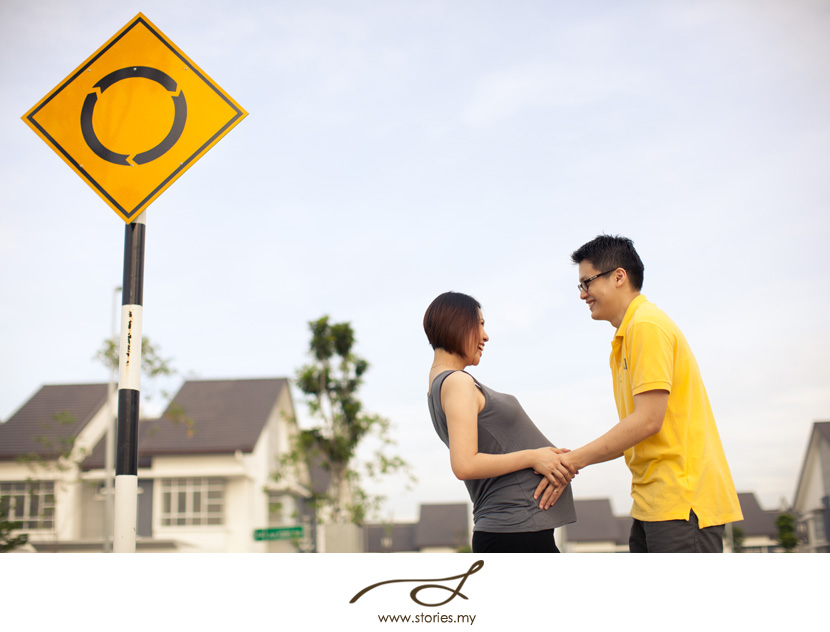 Kenneth scored a goal! :) Congratulations to the both of you!