The One
When the one whose hand you're holding
Is the one one who holds your heart
When the one whose eyes you gaze into
Gives your hopes and dreams their start,
When the one you think of first and last
Is the one who holds you tight,
And the things you plan together
Make the whole world seem just right,
When the one whom you believe in
puts their faith and trust in you,
You've found the one and only love
You'll share your whole life through.
I love this poem that Kenneth and Marie chose for their wedding. It reminds me that marriage is a journey we go through together. The path seems uncertain, but what makes the whole journey exciting is the company of the person holding your hand as you discover life.
Sometimes, you also discover that the person you initially disliked is the one holding your hand. You know the old saying, "Never say never?" First impressions can be misleading and Marie never imagined going out with a person like Kenneth. But good things happen to those who wait patiently… and to those who are persistent.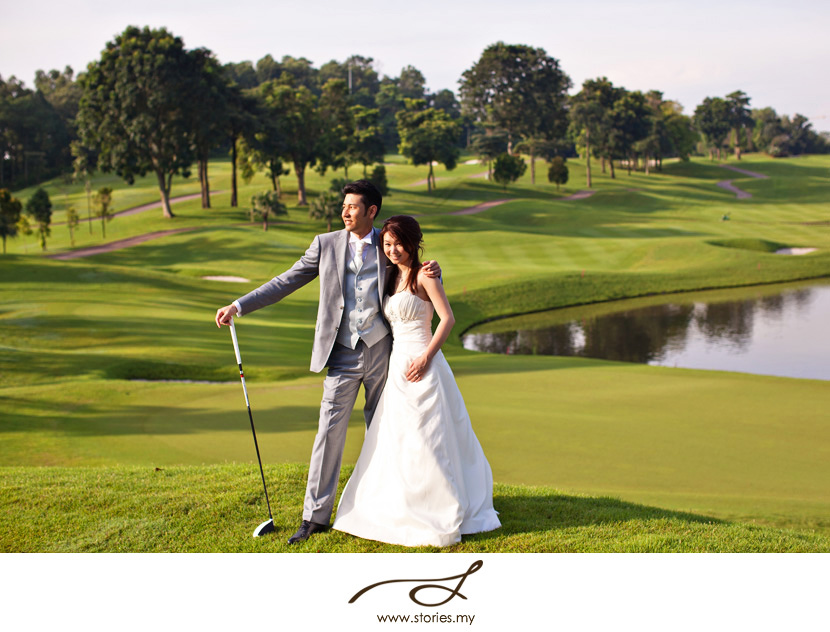 Rolling hills, dodging golf balls, beautifully kept lawns, little lakes… what a great location for a pre-wedding shoot! I've always wanted to shoot in a golf course, but somehow it never happened…till I met Kenneth and Marie. They shared with me their idea of shooting their pre-wedding at Kuala Lumpur Golf & Country Club (KLGCC) and I absolutely loved it! On top of that, they wanted to head to Carcosa as a 2nd location, and I was excited about that too! (as you can tell, beautiful locations make me do a little skip & jump every now and then).
The other thing that makes me excited is the ability to connect with my couples. Kenneth & Marie, I completely enjoyed our time together, getting to know the both of you better prior to the shoot and on the shoot day. This includes our little incident at a certain cafe where we discovered a six-legged creature on our table! Congratulations on your upcoming wedding and I wish you many years of hand holding!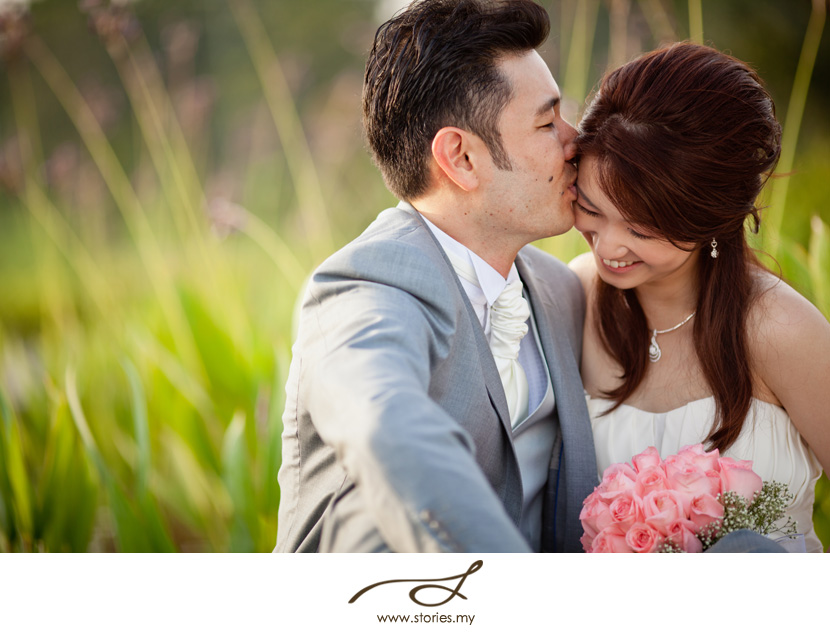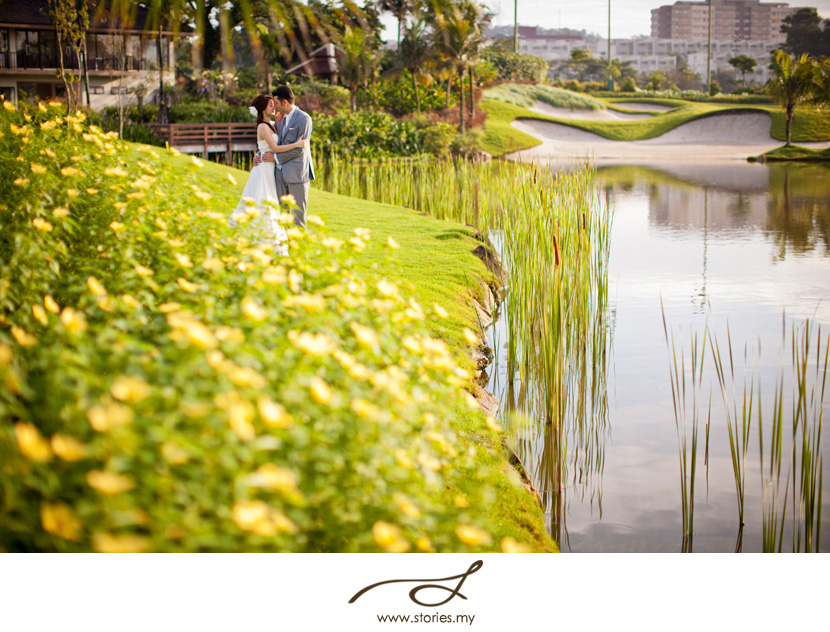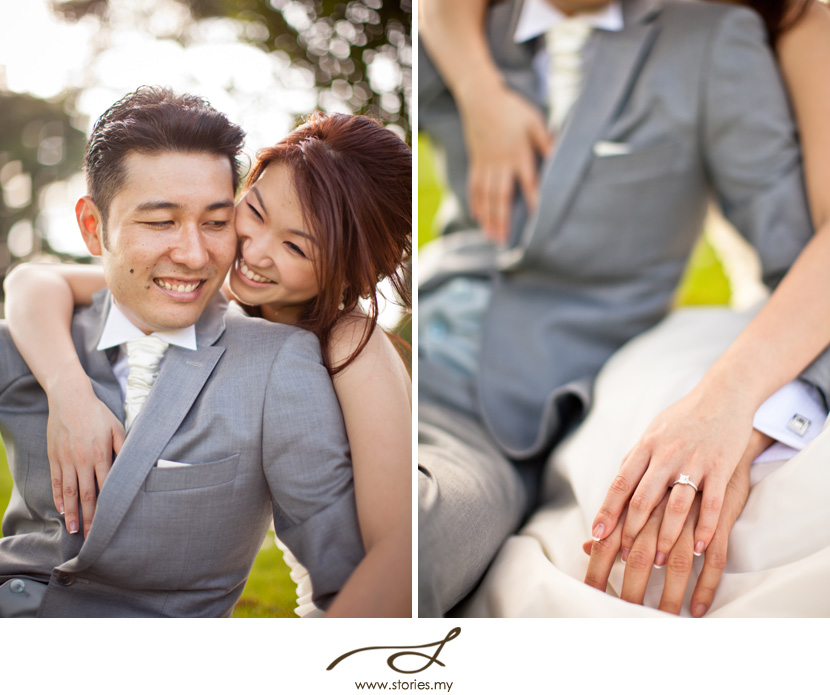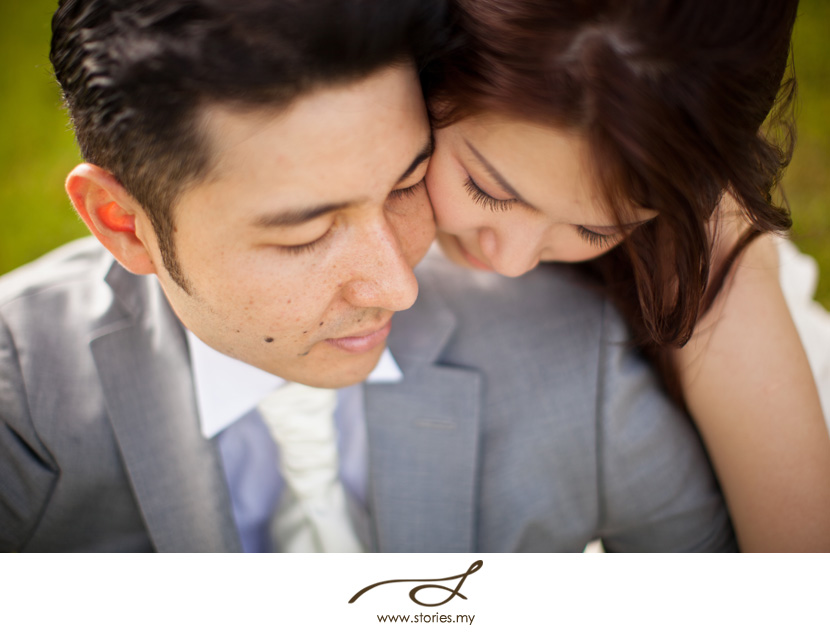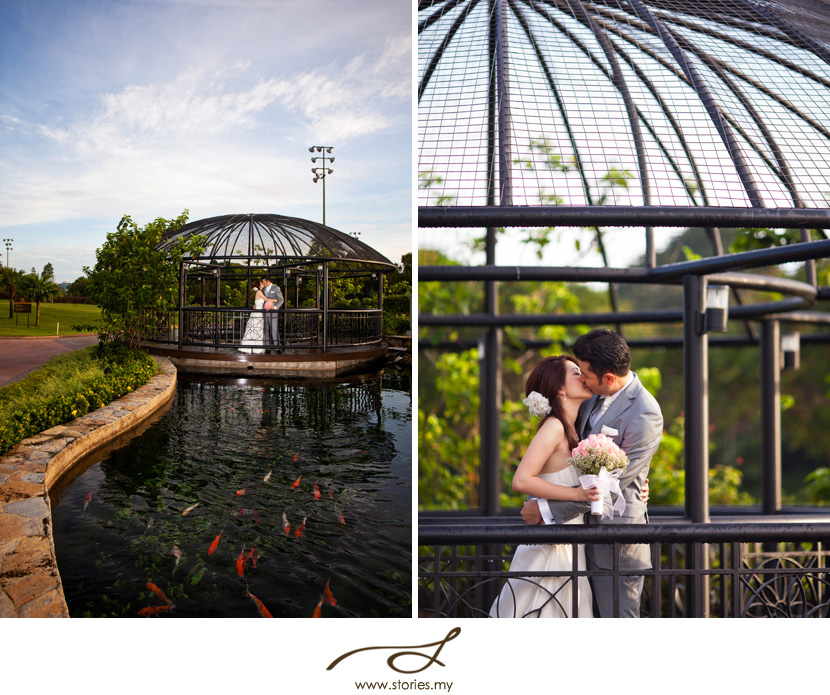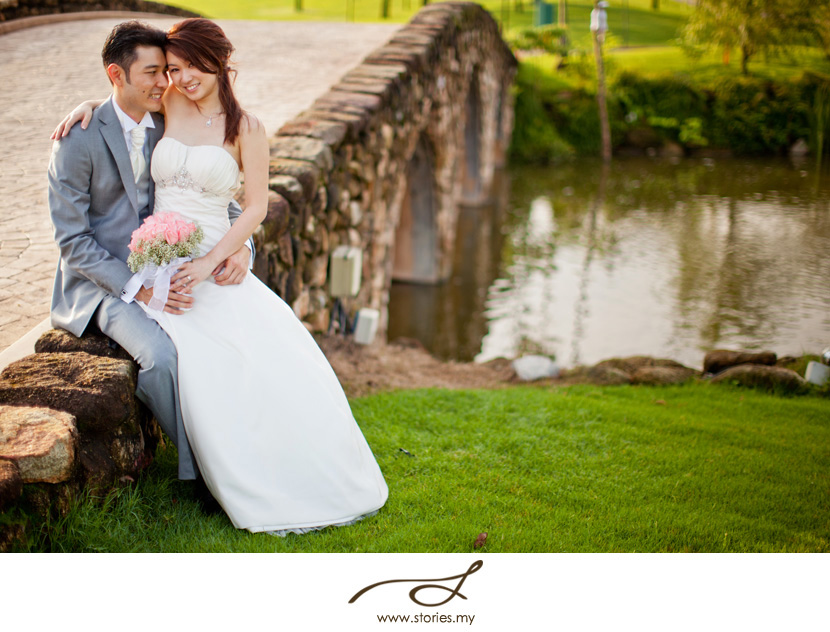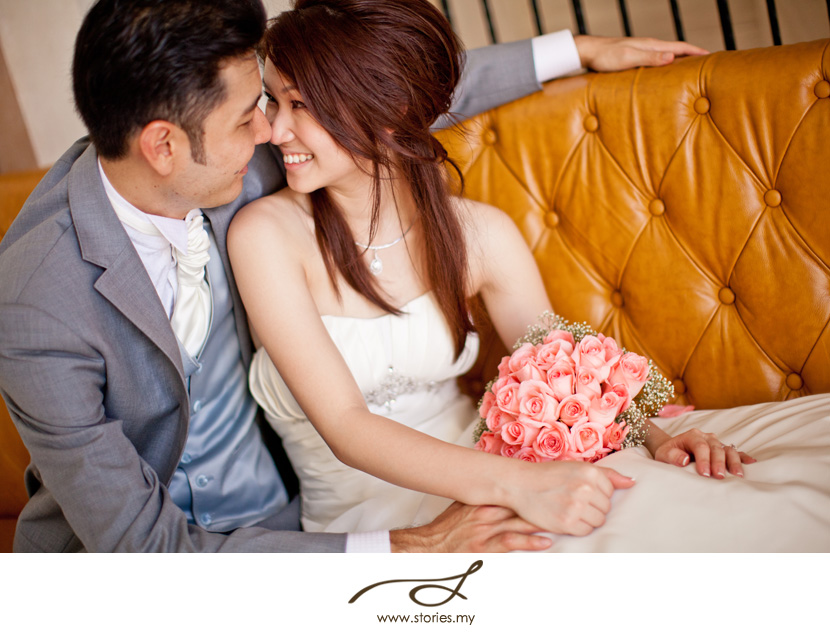 At Carcosa, Marie changed into this gorgeous custom designed Zang Toi gown.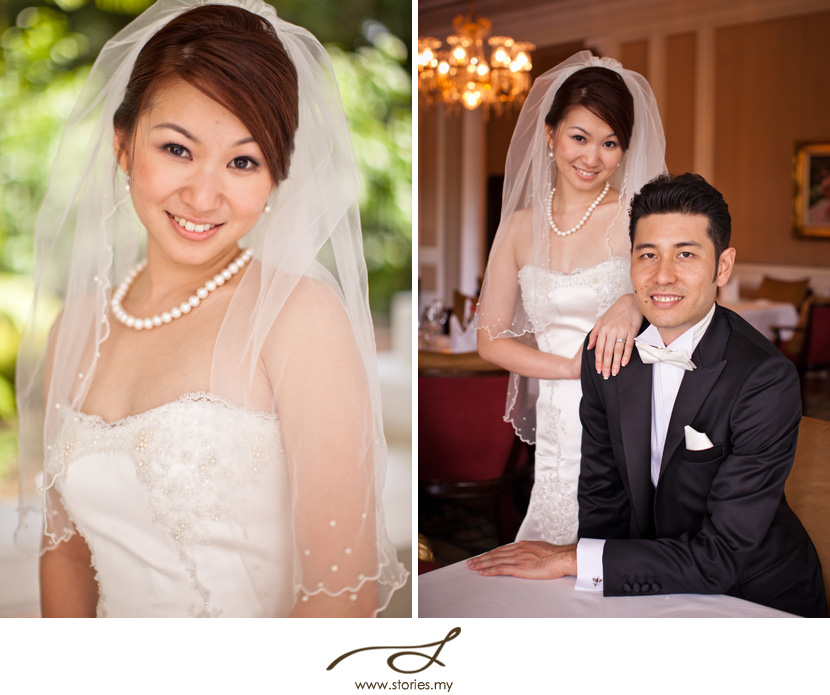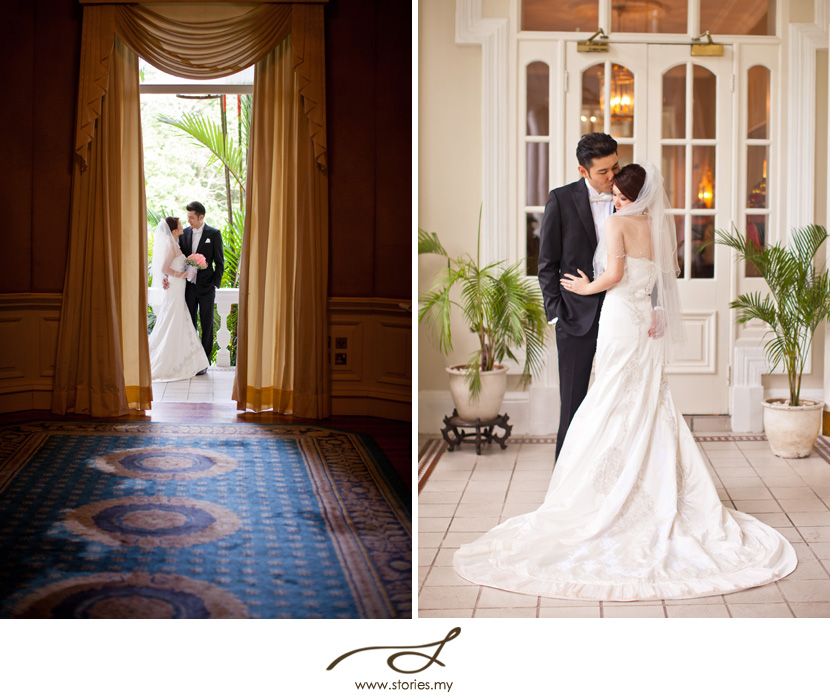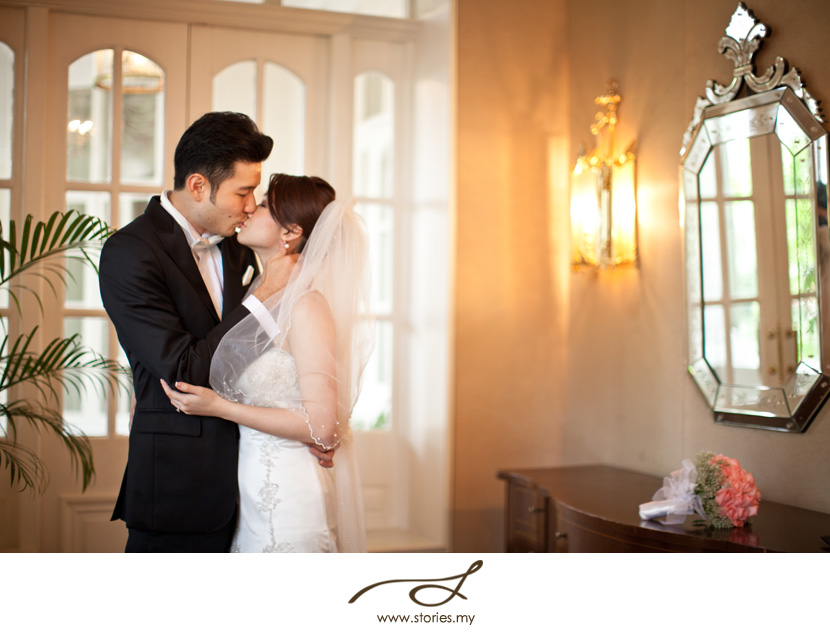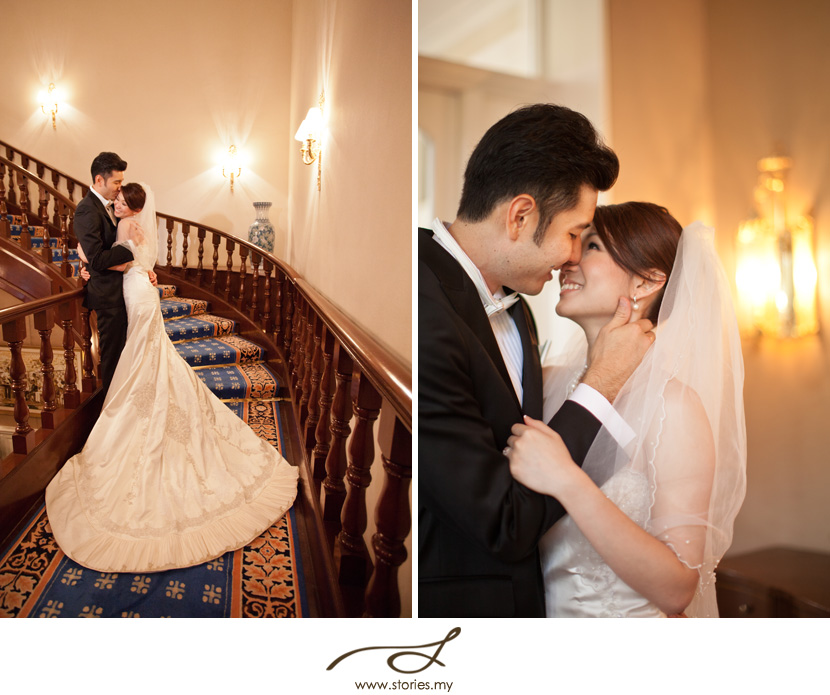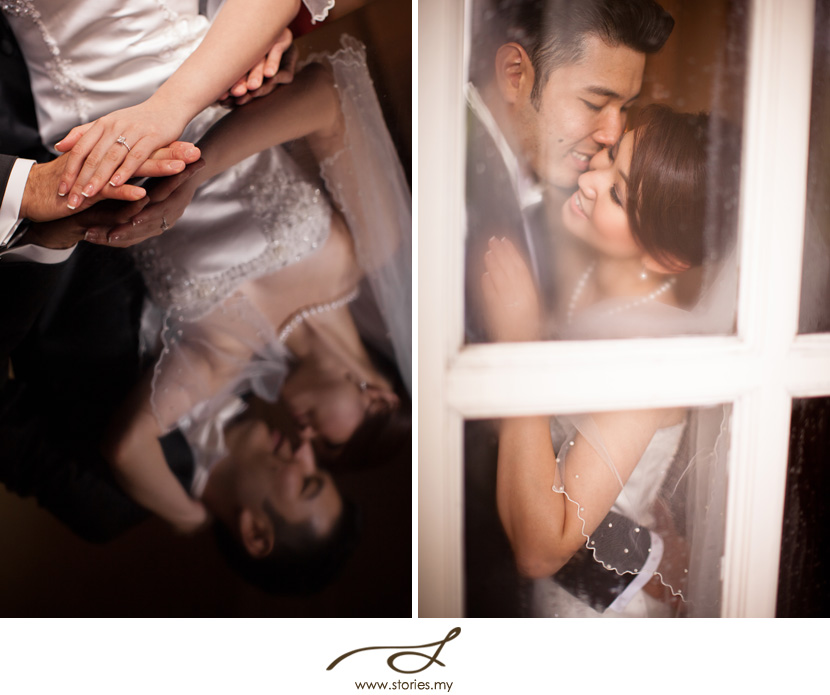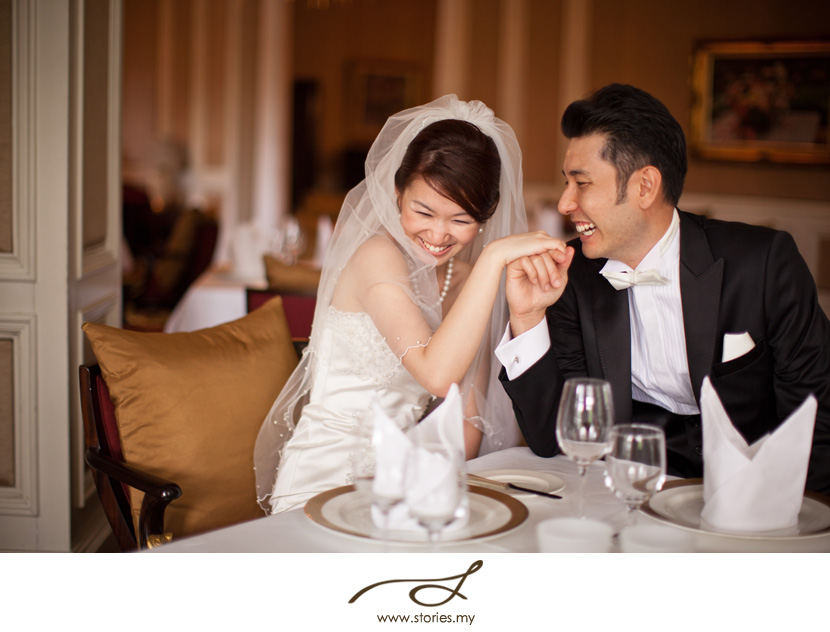 View the slideshow below if you'd like to see more images from this session.
Credits: 
Photographer: Grace
Location: KLGCC & Carcosa Seri Negara
Make up & hair: Wedding Isle
Wedding Gown: Zang Toi