Since most of our clients live overseas, it's common for us to only meet the day before the wedding or on the wedding day itself. Sometimes, you don't really know if you can jive with a client until you actually speak to them face to face. With Stephen (also known as Steve) and Andrea, we clicked the moment Mark and I met them for the first time that morning in E&O Hotel, Penang. They had dedicated the whole morning for portraits around Penang island which was an awesome idea to me! It was a pretty relaxing day as they had already said their vows in Australia before the Penang wedding.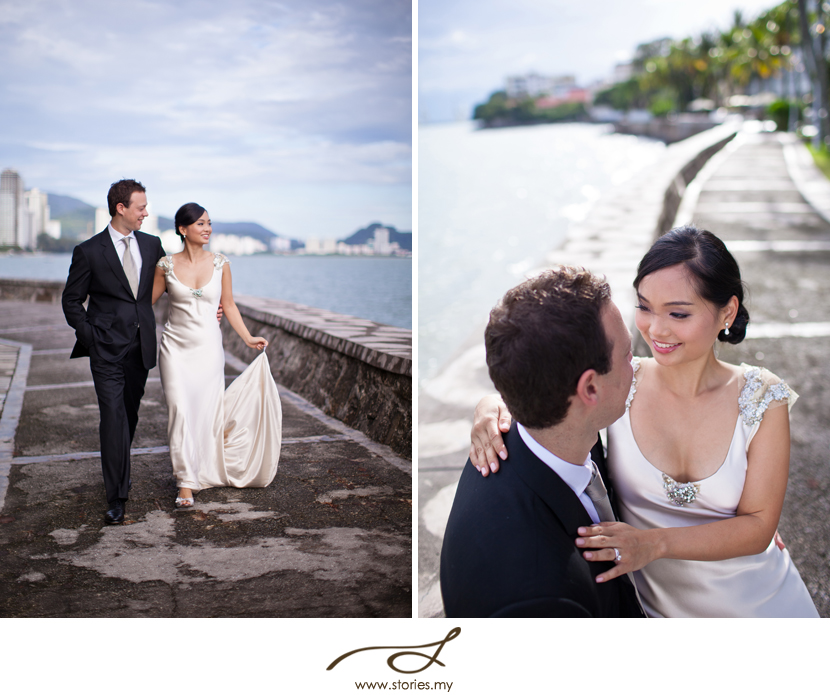 Stephen and Andrea met in very exciting circumstances, at an accounting course in the University of Melbourne! After getting to know each other as friends, they took the plunge and started dating, and the rest as they say, is history. Having been together for 9 years before getting married, they took their time…but probably also because they were distracted with everything else.
Their love of food connected them together and the joy of trying new places and cooking delicious meals in the kitchen became a passion for the both of them. (seems like a typically Malaysian thing to do to me!) They also love traveling and make it a point to have a holiday at least once a year. So far, they have made their way through Spain, Morocco, Vietnam, Japan, Hong Kong, Hawaii, France, Thailand, with more to come. They are proud parents of a not-so-little cat called Chester who rules their house and often thinks he's a dog child. He shows them affection by cuddling on their laps and curling up around their heads when they sleep. Anyone who loves food, traveling, and cats is definitely a friend of mine! :)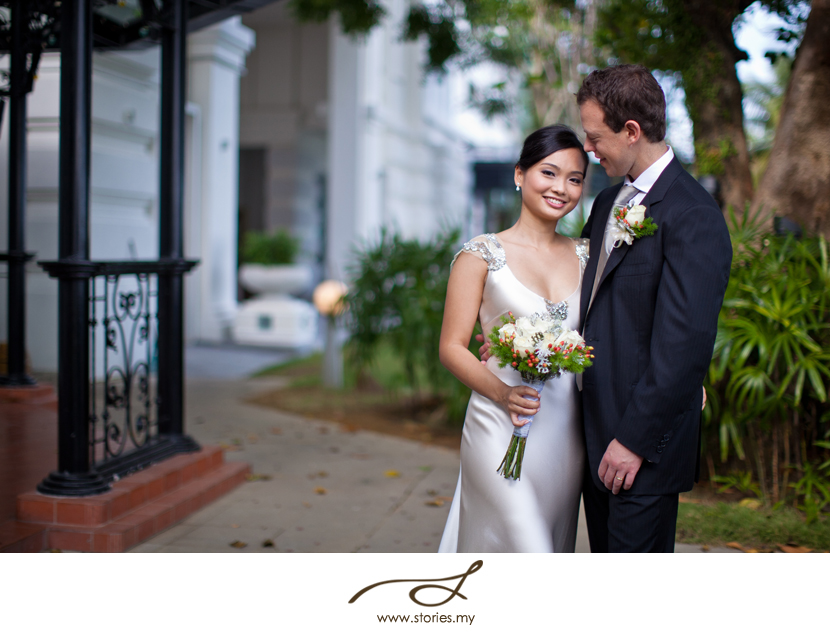 Stephen surprised Andrea with a proposal by telling her that they were going to Lorne but instead whisked her off to the Yarra Valley for a weekend of pampering and indulgence. How could she not say yes?
After a year long engagement, they had a wedding ceremony at one of their favourite restaurants in Melbourne – The Stokehouse. It was a typical Melbourne day, there was sun, rain, wind and cloud! The night was a blast with lots of dancing, laughter, good speeches and great company. Their wedding slideshow played that night during the dinner and it looked like everyone had an awesome time!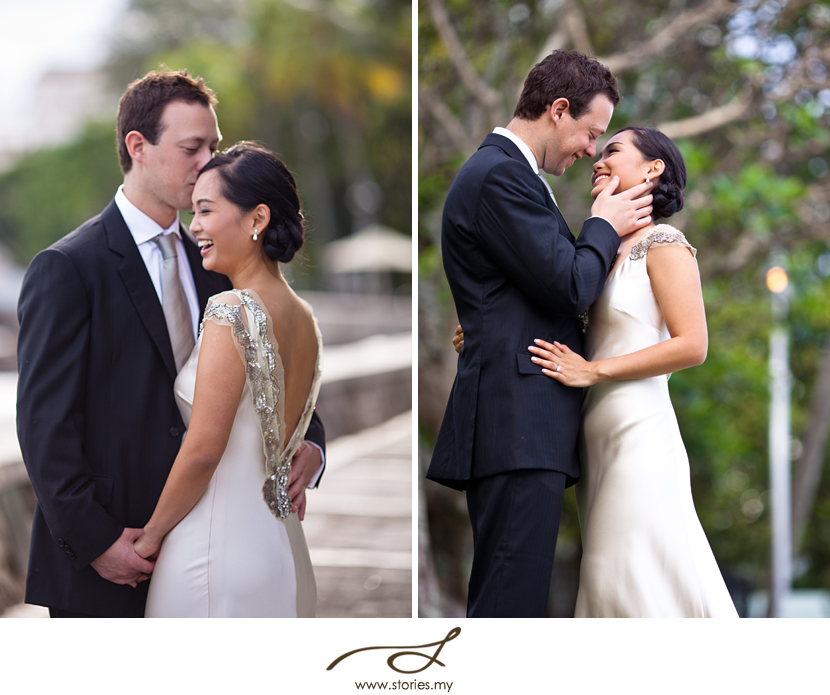 By the way, Andrea has great taste in clothes and flowers. Love her bouquet!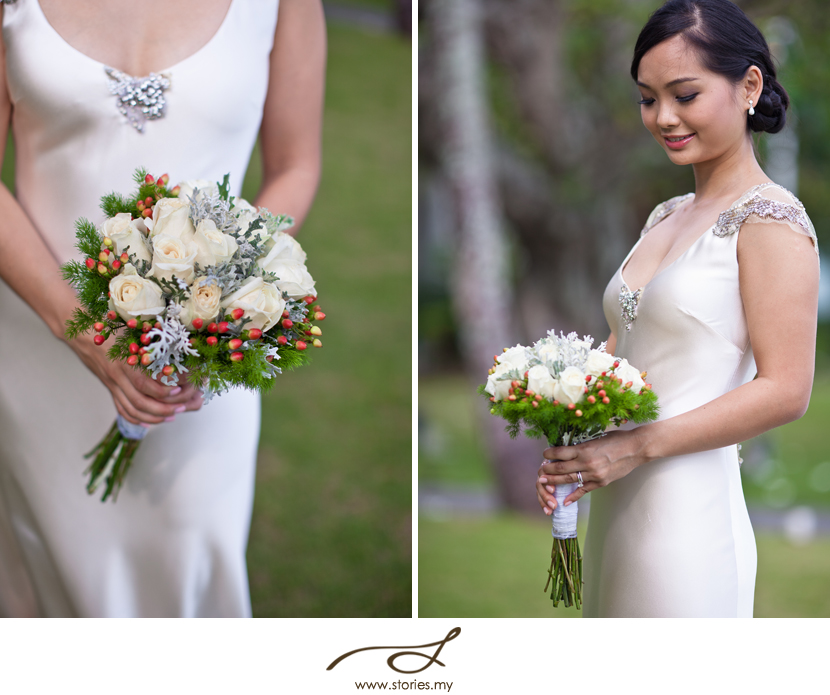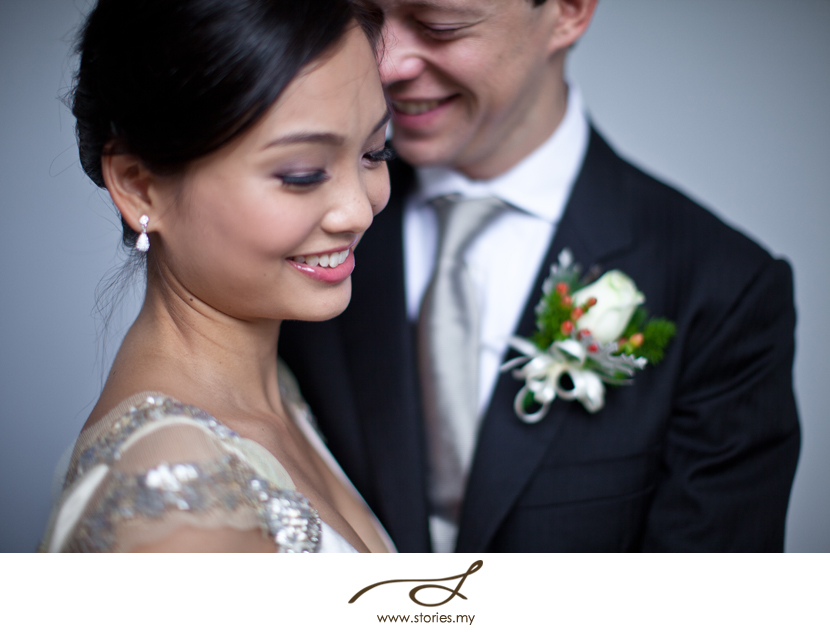 I asked Steve and Andrea about their relationship and what they are like as a couple. As with most couples, opposites attract. Andrea is a list-maker who attempts to stay organized while Stephen is more of a free spirit who prefers to figure it out as he goes with a huge smile that stretches from ear to ear.
According to Andrea, Stephen is usually running a little late, often thinking that he can fly great distances in his car to make up for lost time. Andrea has an addiction to chocolate, E! channel and Law & Order SVU. Andrea says, this drives Steve batty as he prefers to watch more intellectual programs such as Louis Theroux and Grand Designs.
While they may come from different view points, these differences compliment each other and they find that they function as a unit…most of the time.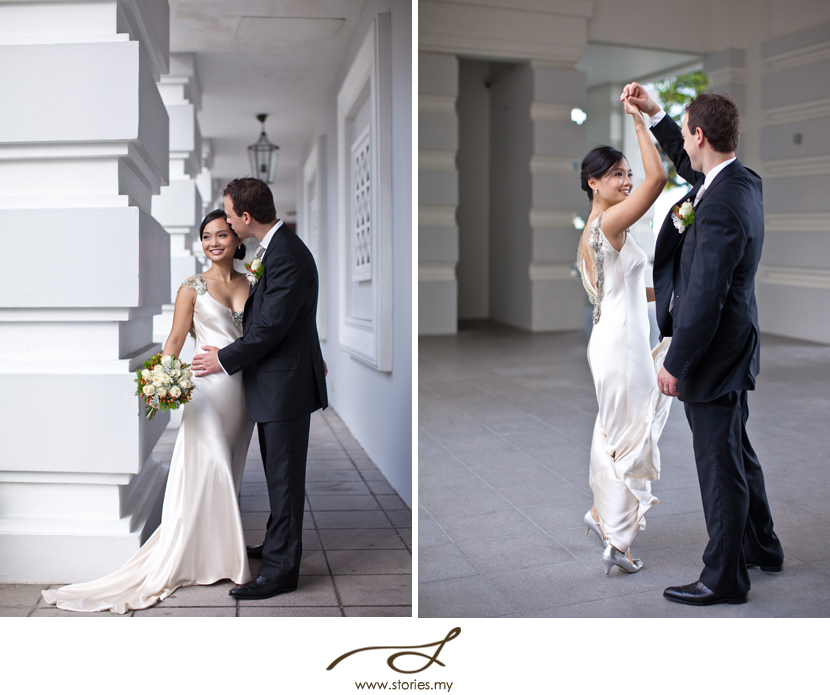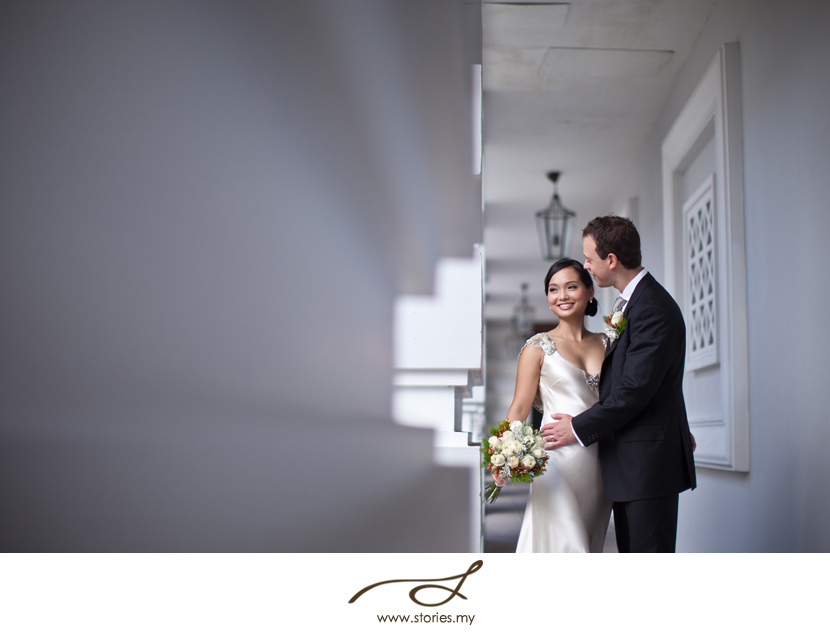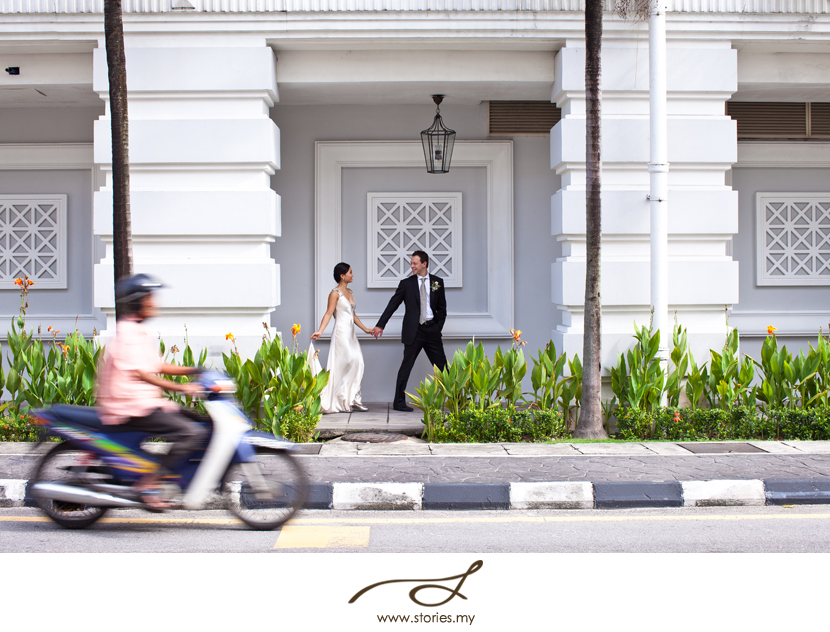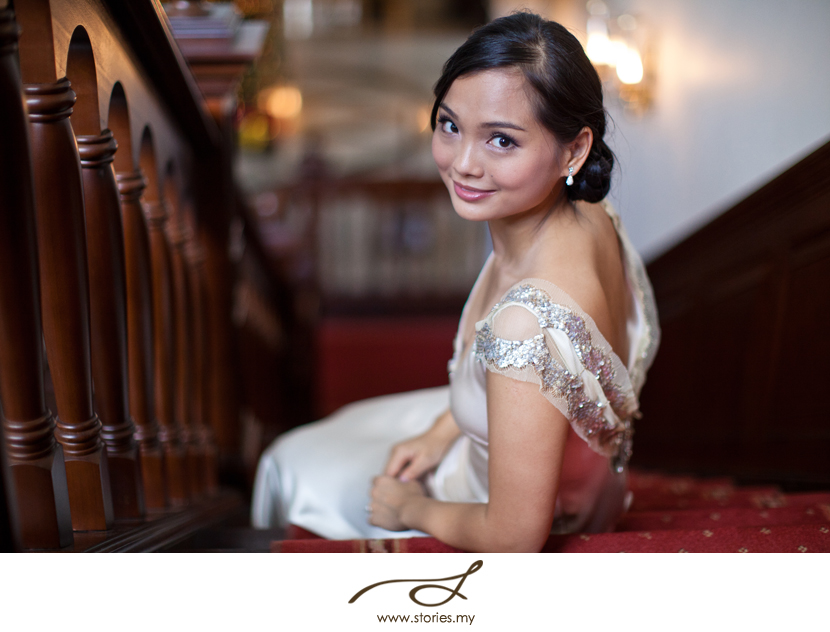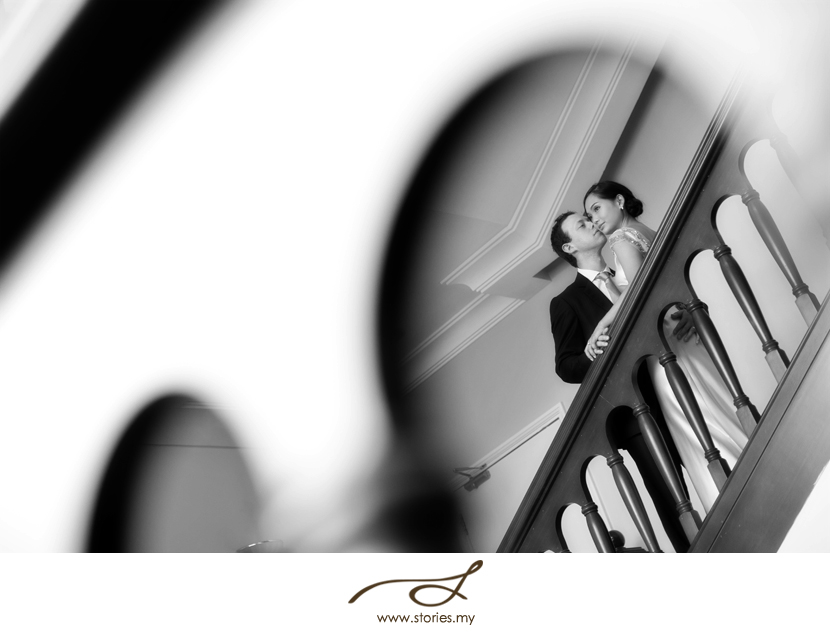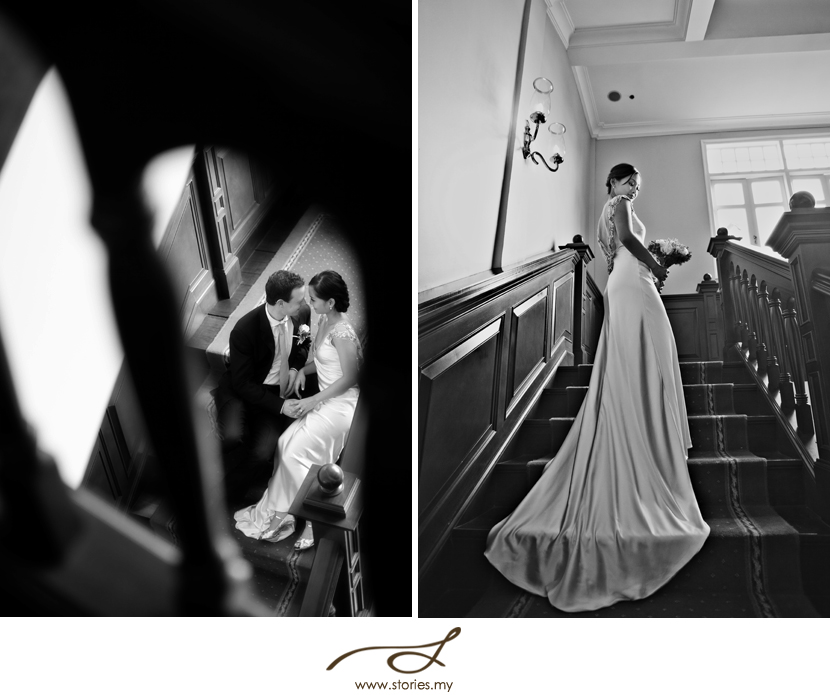 So we had 4 hours together wandering E&O Hotel and also the Peranakan Mansion in Penang. Despite the fact that there were huge numbers of tourists around, we managed to do quite a bit of creative cropping and made it look as if we had the whole mansion to ourselves.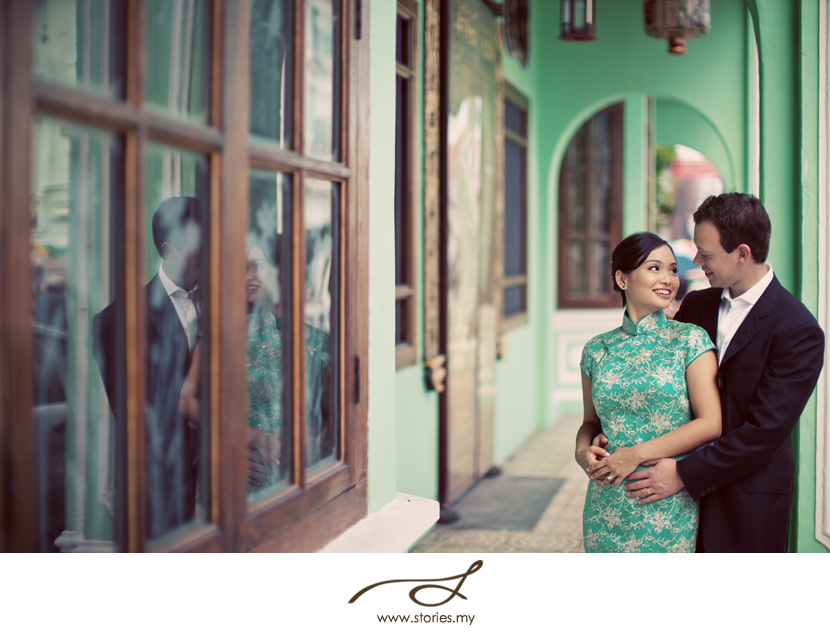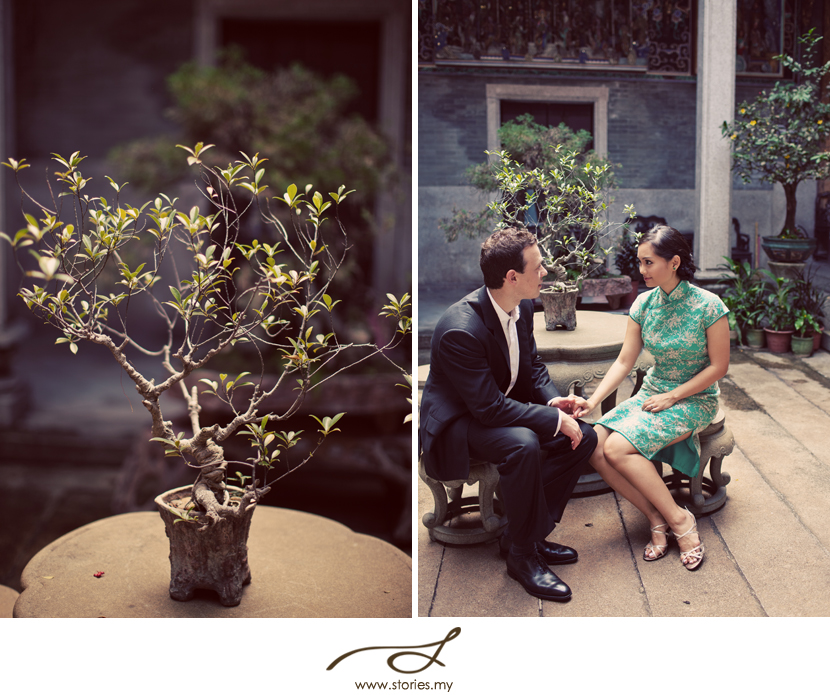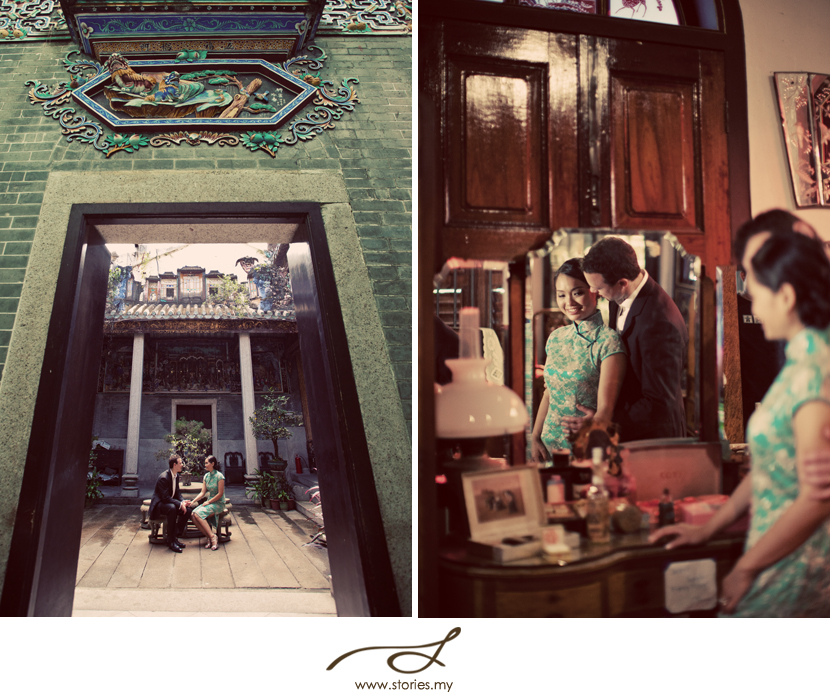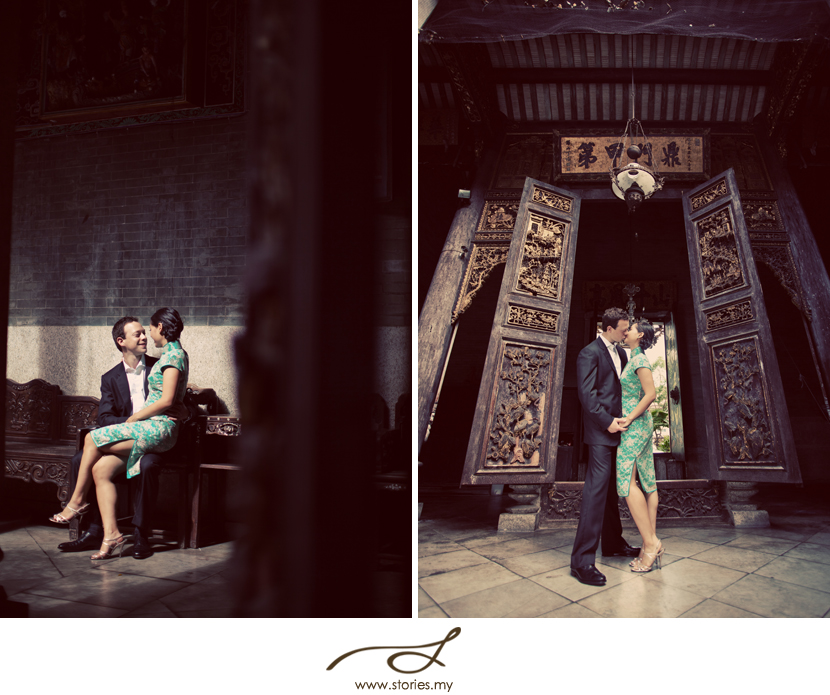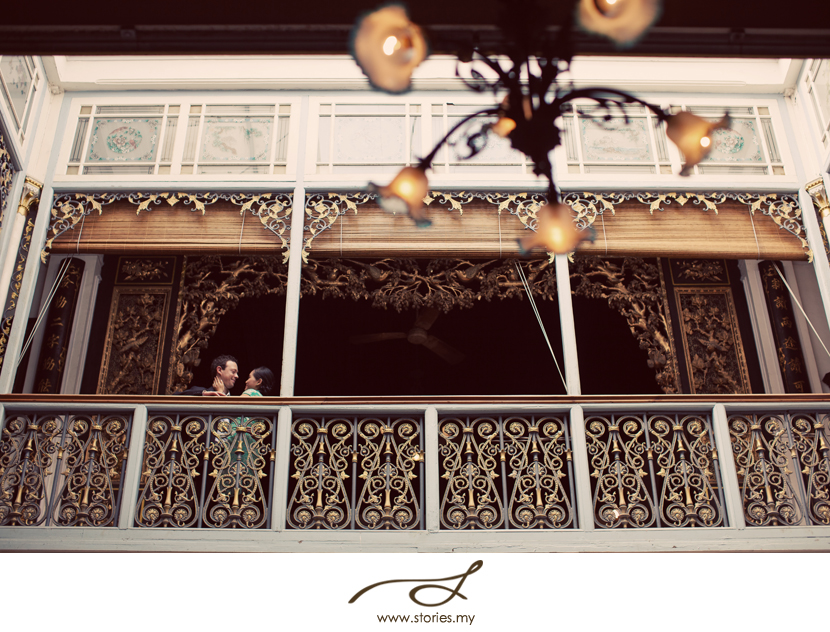 That evening, we met Steve and Andrea again at Rasa Sayang Resort & Spa for their tea ceremony and wedding dinner.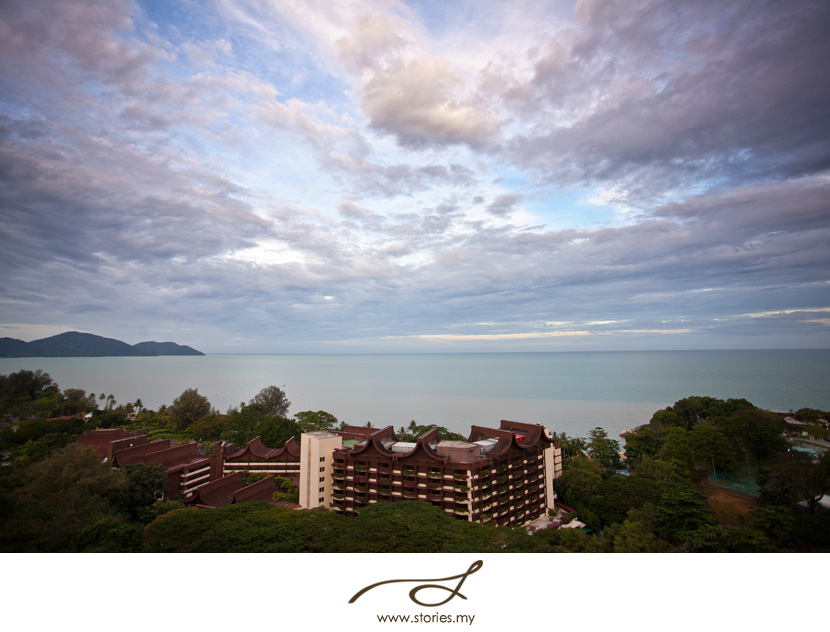 Hey, we're never sick of photographing portraits! :) So yeah, more portraits!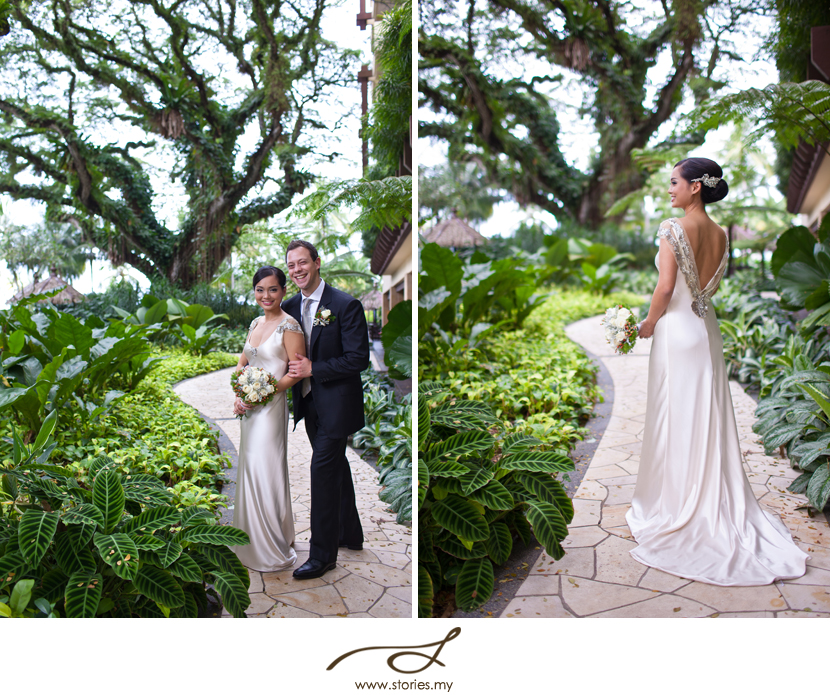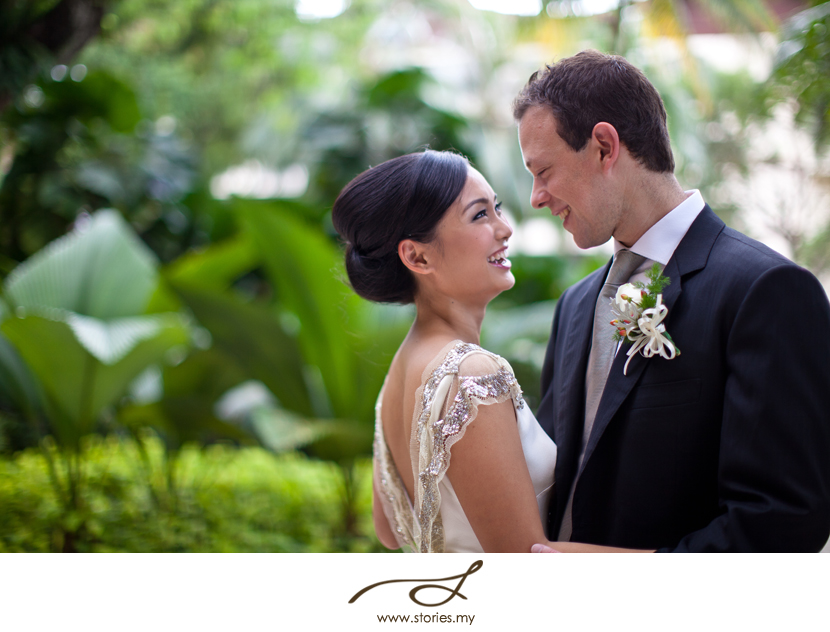 Some family photos…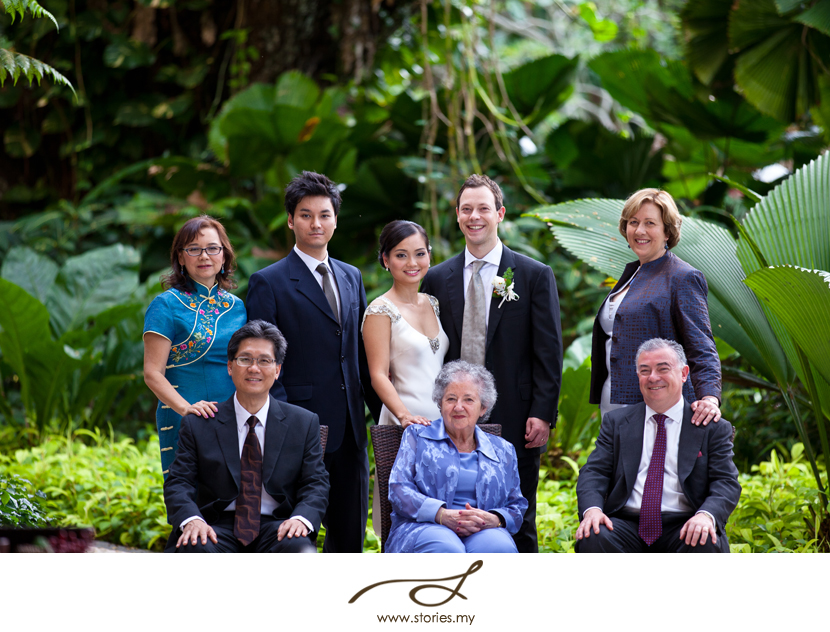 And of course, photos with friends, who traveled across the sea to be with them in Penang.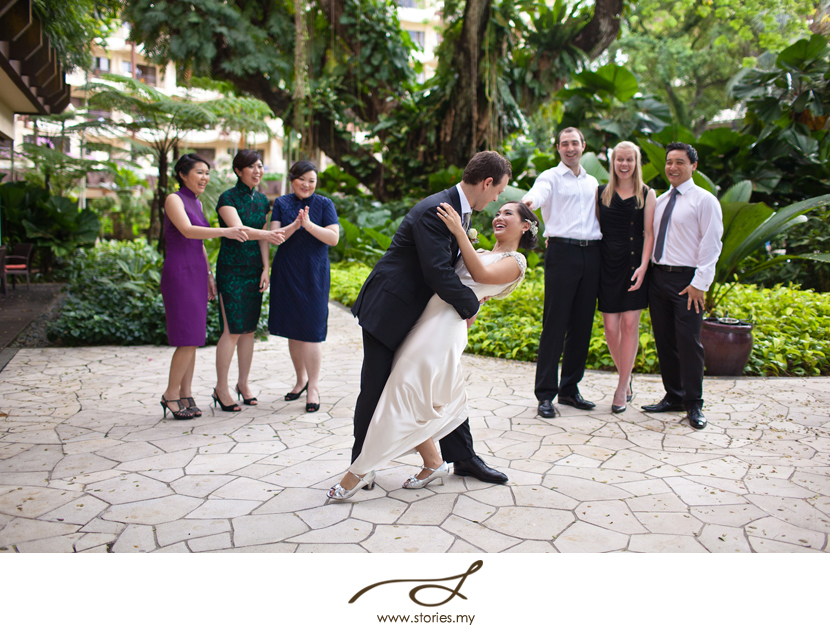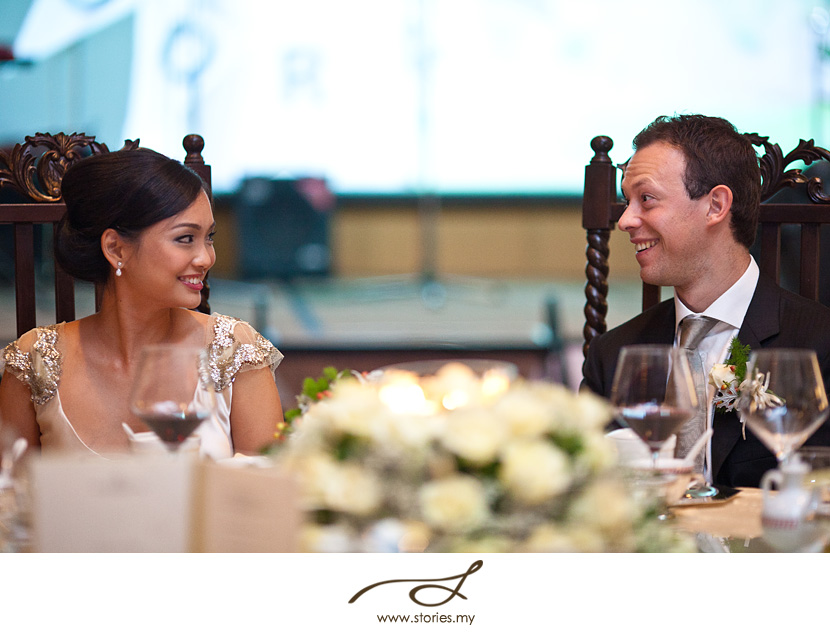 Have any of you played this game before? A question is asked of the couple about each other, for example, "Who's a better cook?" and each person is supposed to raise the respective shoe to represent their answer.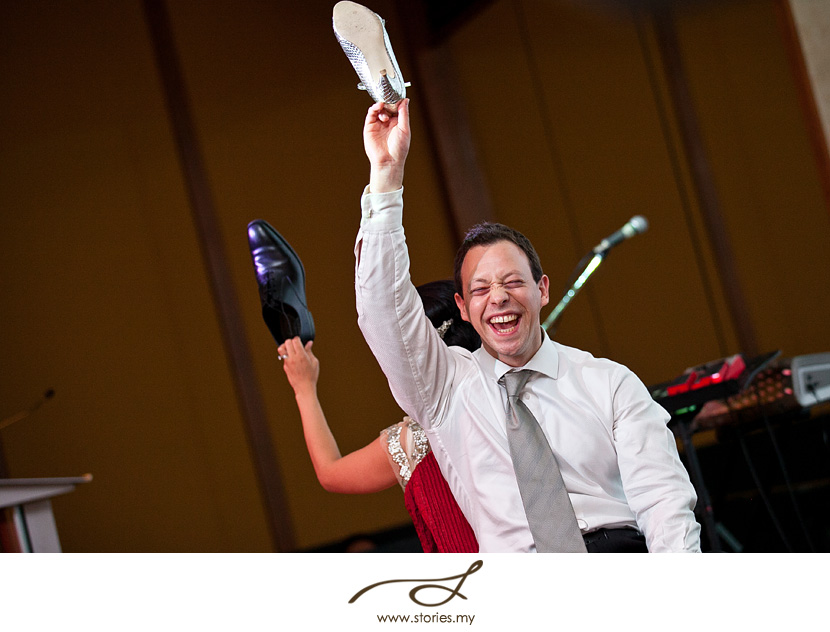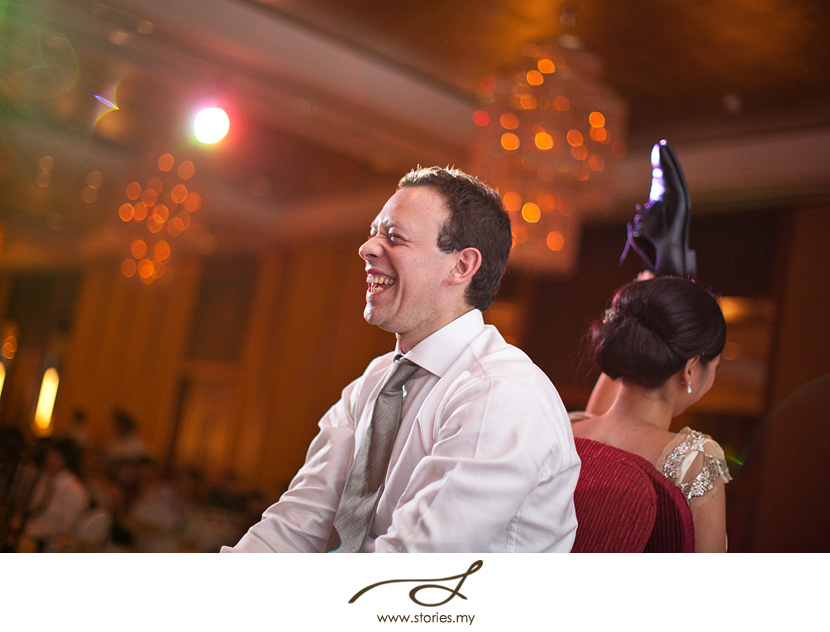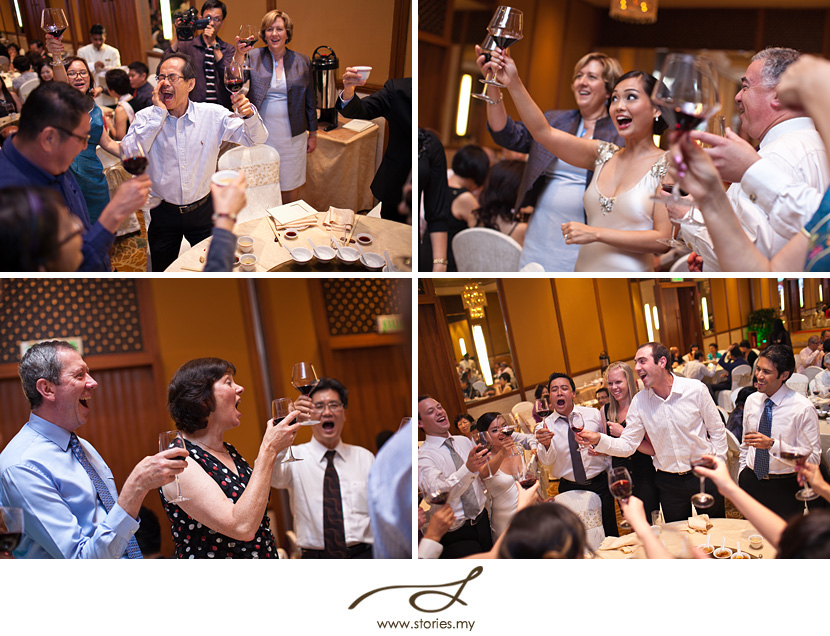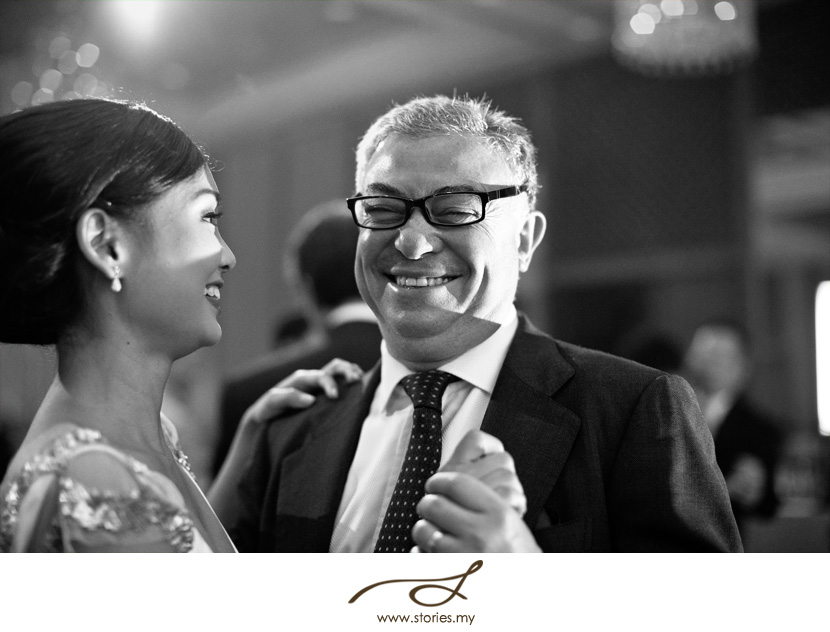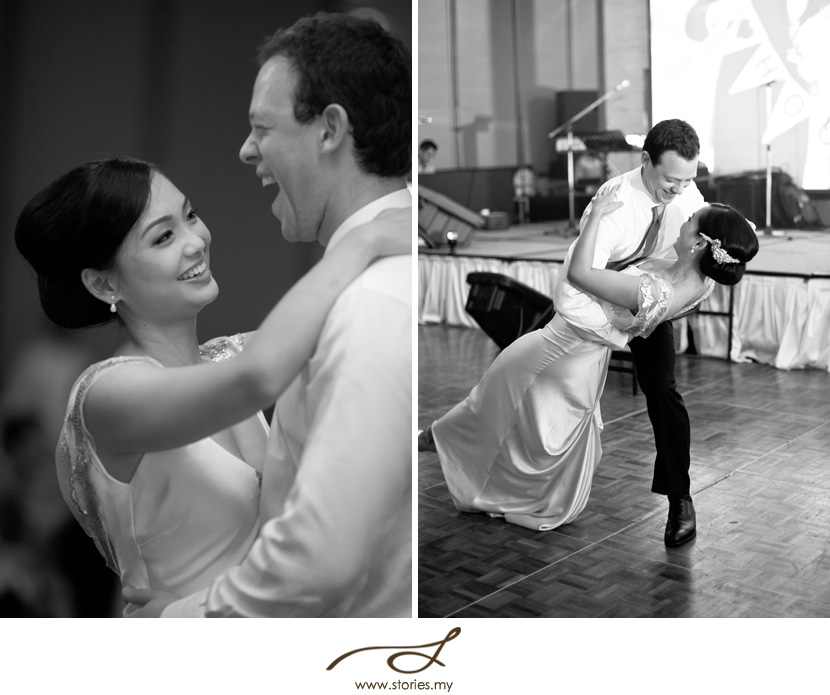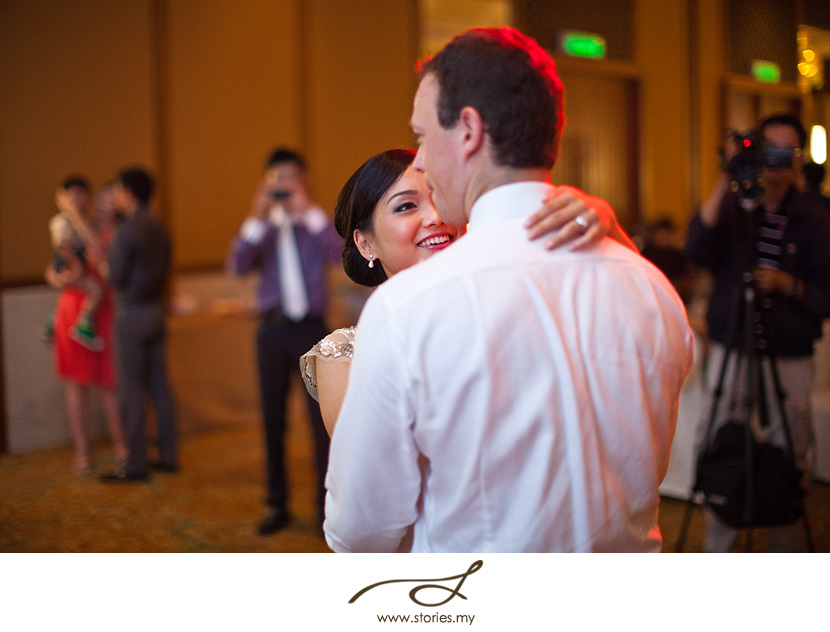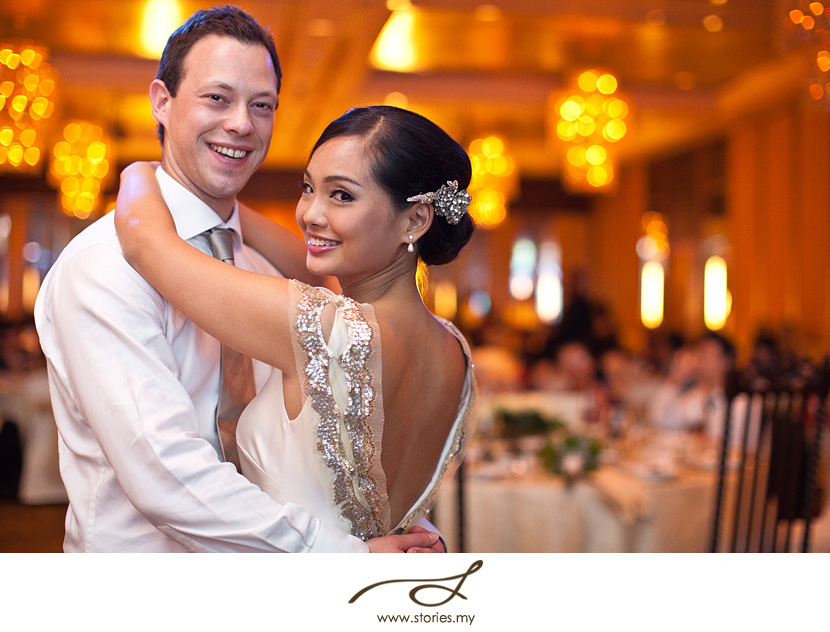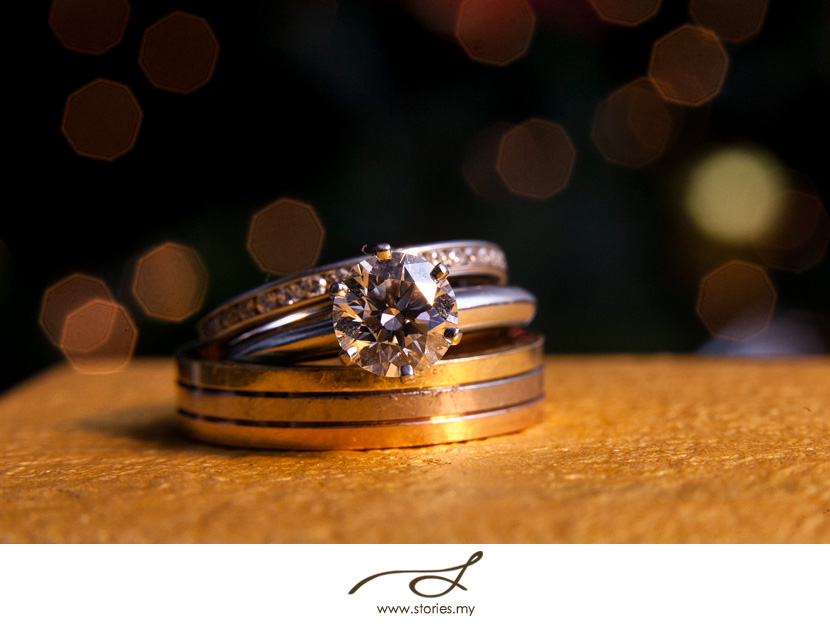 Steve and Andrea, now it's 9 years and counting. I am sure you'll have many years of fun, enjoying lots of good food, and traveling the world together. It's time to tick off that list of places to visit, which I am sure exists somewhere!
Credits:
Photographers: Grace & Mark
Wedding Gown: Johanna Johnson
Groom's Suit: Pino Tailoring
Shoes: Shoes of Prey
Make up: Angela Kang
Stationery: One Tree
Dinner Entertainment: Jazz Hats
Location for Portraits: Eastern & Oriental Hotel & Peranakan Mansion, Penang
Location for Dinner: Shangri-La Rasa Sayang Resort & Spa, Penang