I've said it countless times before, and I'll say it again, I simply ADORE beach and garden weddings. Despite the fact that tropical Malaysia is rather hot and humid, the whole atmosphere during a beach wedding is completely relaxed and laidback. There were days when I waltzed up to a shoot in flip flops or barefooted! Vanessa and Michael's wedding was held at the gorgeous Andaman, Langkawi. White sandy beaches, blue skies and seas greeted us that day as everyone bustled around in preparation for the wedding.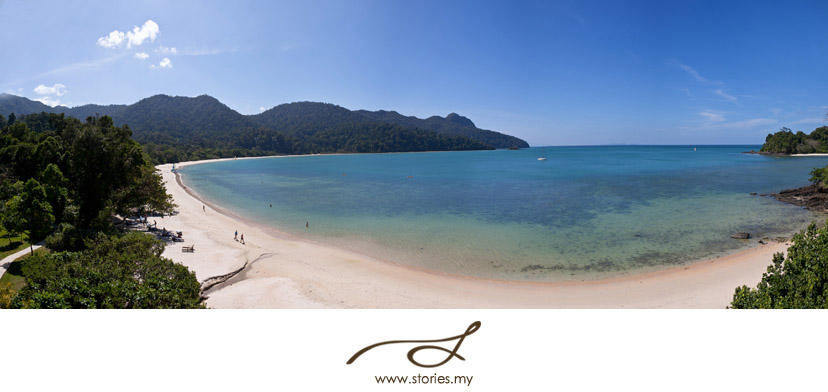 Though I was excited to photograph this wedding, it came with a new set of challenges as I had just twisted my ankle the day before the wedding. In an unglamorous fashion, I tripped when I came down a short flight of stairs at my home, just before I was due to head to the airport. My ankle ached that entire night even though I had placed an ice pack on it, and I had no choice but to pray for a better ankle for the shoot the next day. On the morning of the wedding, I hobbled slightly to Michael and Vanessa's room, but miraculously, once the whole event started, I was prancing around… almost normally.
I also thank God for Johan who was there as my 2nd photographer. On the day we arrived, he carried my bags, drove the car to Andaman and got me food and an ice pack. I could not have done it alone! That's just one of the reasons we ALWAYS shoot a wedding with 2 photographers! Photographers are always expected to perform, even though they are sick or injured. Vanessa and Michael were really kind though, they were totally concerned about my foot and my wellbeing.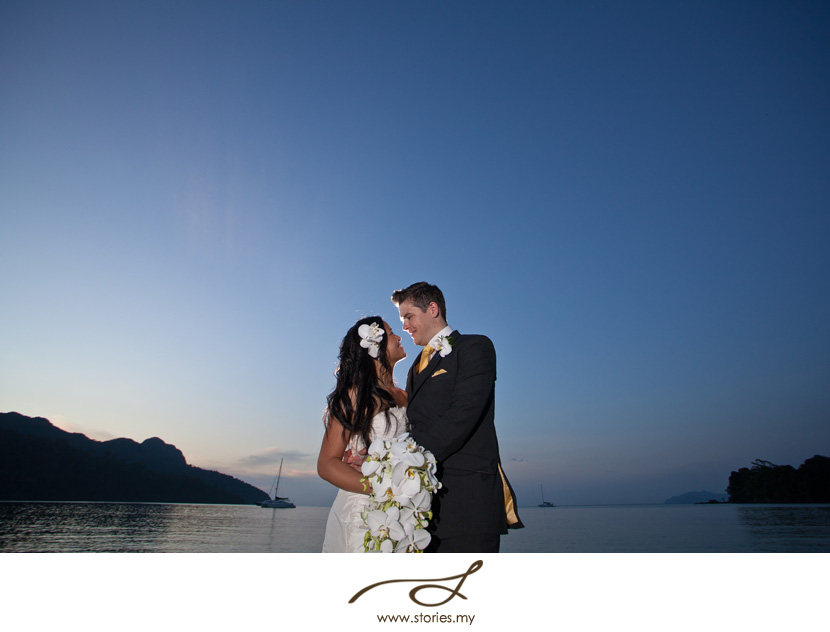 Vanessa & Michael first met at a mutual friend's Halloween party years ago. He definitely created an impression on Vanessa as he came dressed as a fairy all in pink, with a tiara, wings, corset and long hair (real one at that too!) to match. I would have loved to see photos of how he looked like back then! From that time on, Vanessa and Michael continued to see each other regularly and now, five years later, they are married!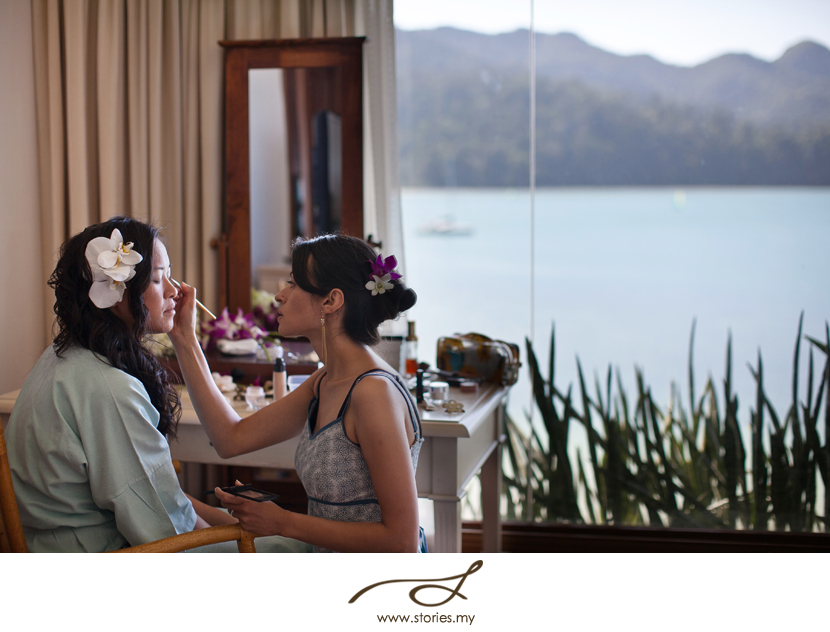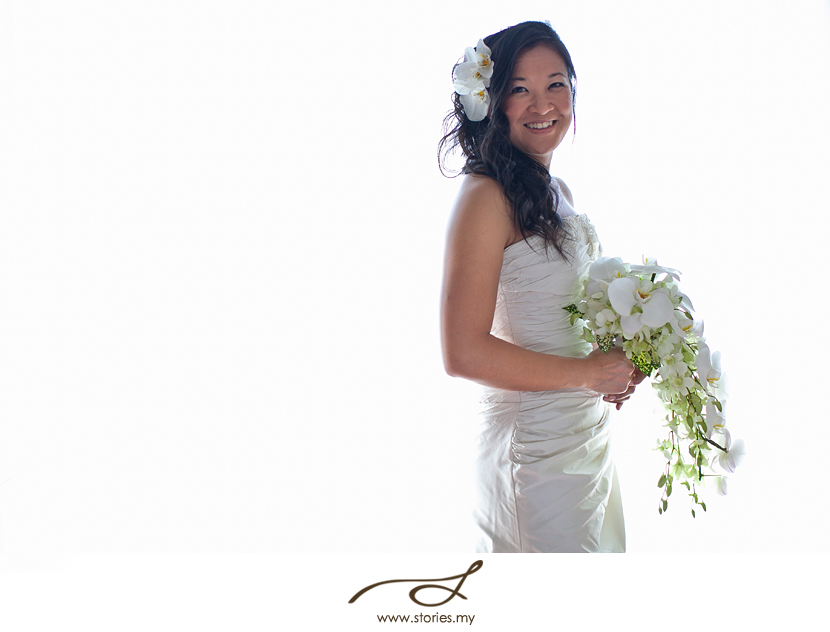 About the wedding (from Vanessa & Michael's perspective)
Our wedding was a long time in the making. It all started at a mutual friend's party in London more than 5 years ago and from here on, we knew that are our lives were destined to move in the same direction. Given our mutual love of travel and our heritage being from UK, Malaysia and Australia, we always knew that our wedding would be held in some exotic paradise far from our home in London…
After many discussions as to where we thought we could realistically get all our family and friends to come out to, we settled on Malaysia – halfway between where we each grew up and not to mention, home of Vanessa's cultural roots and where a large majority of the family already were. A whirlwind trip to Langkawi less than a year before the wedding saw us visit a few venues, but we fell in love with the Andaman as soon as we were there, with the rainforest in the background and the stunning beach on the doorstep of the hotel. The inquisitive monkeys hanging out during our meeting with Norliza the wedding planner also helped sell it to us, and thus begun our long process of planning a wedding from half a world way.
The day could not have gone any better for us. It was everything we really wanted and had envisaged and more. Everything worked out perfectly from the weather to the food, the backdrop during both the ceremony and reception was stunning and the day just went by so quickly that we wish we could have slowed it down somehow! It was a beautiful, unforgettable day and we are just glad to have so many amazing photographs to help us remember it all.
Right from when we met Grace before our wedding to the morning of the big day when we were still deciding what it is we really wanted from our photos, the Stories team had been really helpful and supportive in providing suggestions and understanding what we wanted from them on our most important day. They blended in with the day so well and at points we didn't even notice them (in a good way!) but they were always on hand if we did decide on a whim that we wanted photos taken with certain family and friends, and were totally at ease with it all. What we loved most about the Stories team though, was their ability to take stunning pictures of us that were natural, unintrusive and that captured our loved ones and their expressions when they least expected it. Their style and way of working resonated so much with us both and we were very impressed with them both on the day and in terms of what they have produced for us.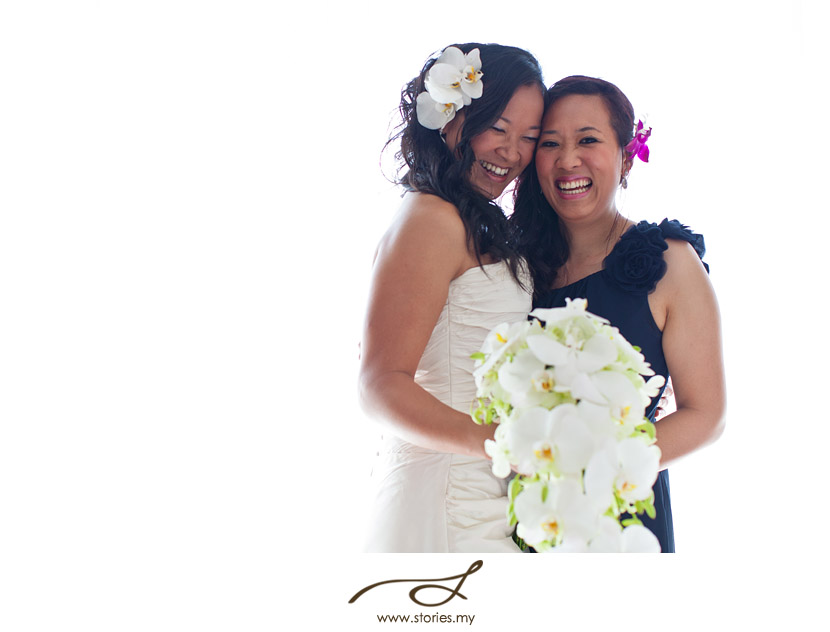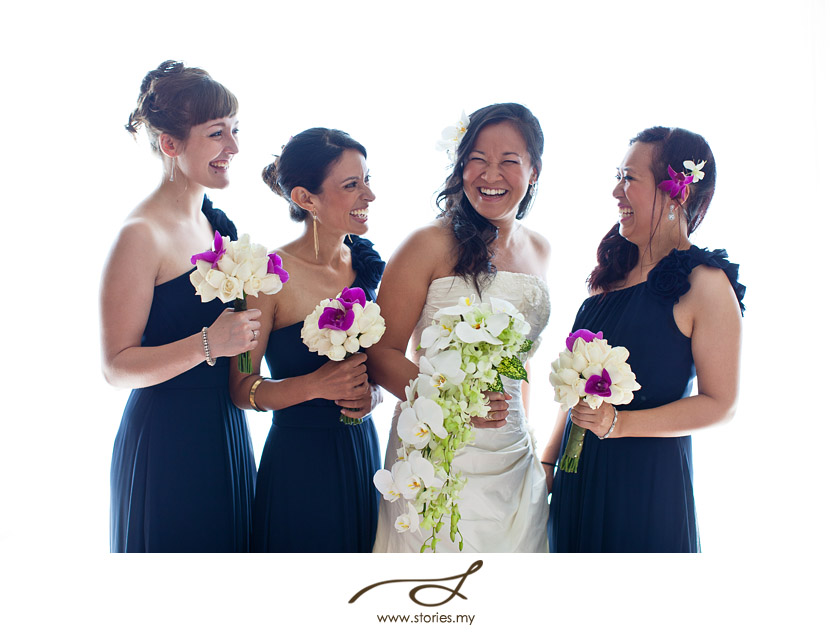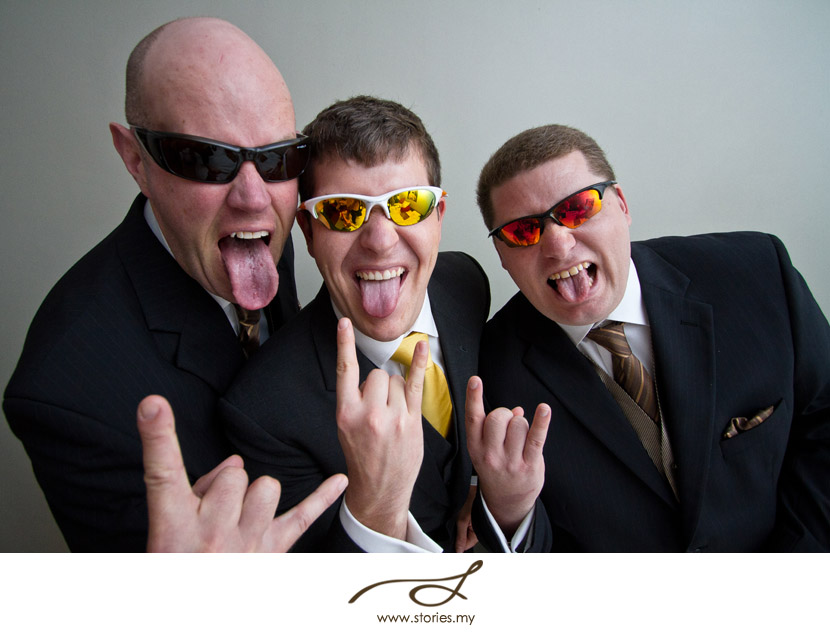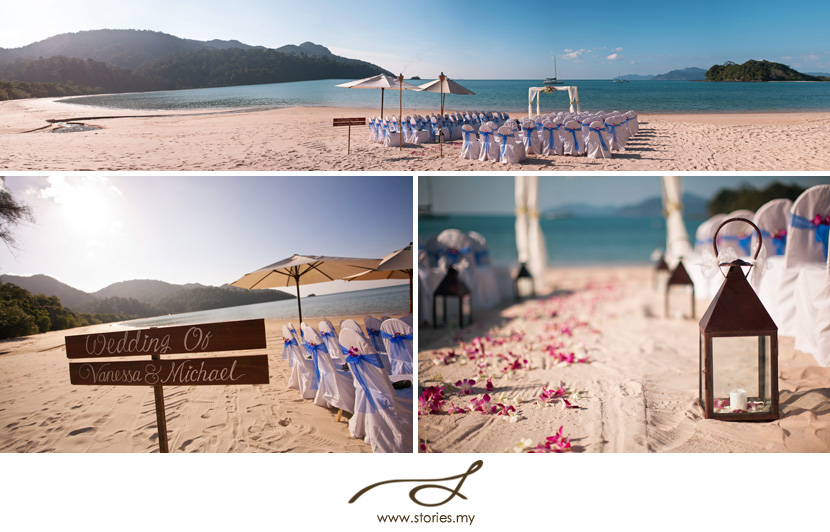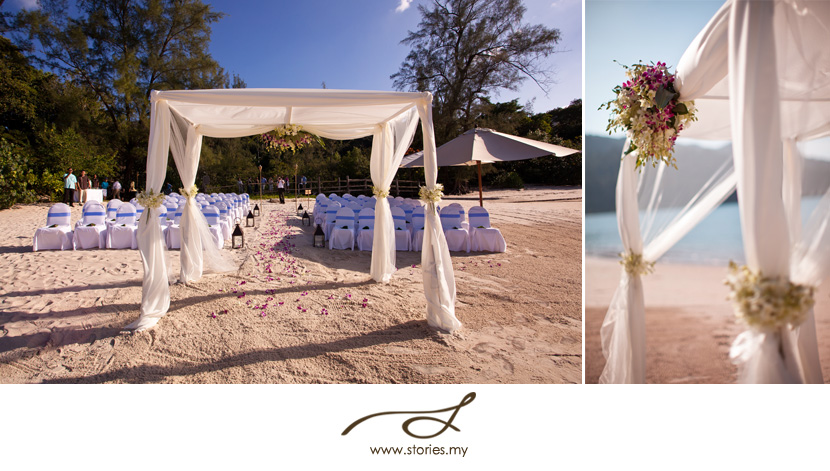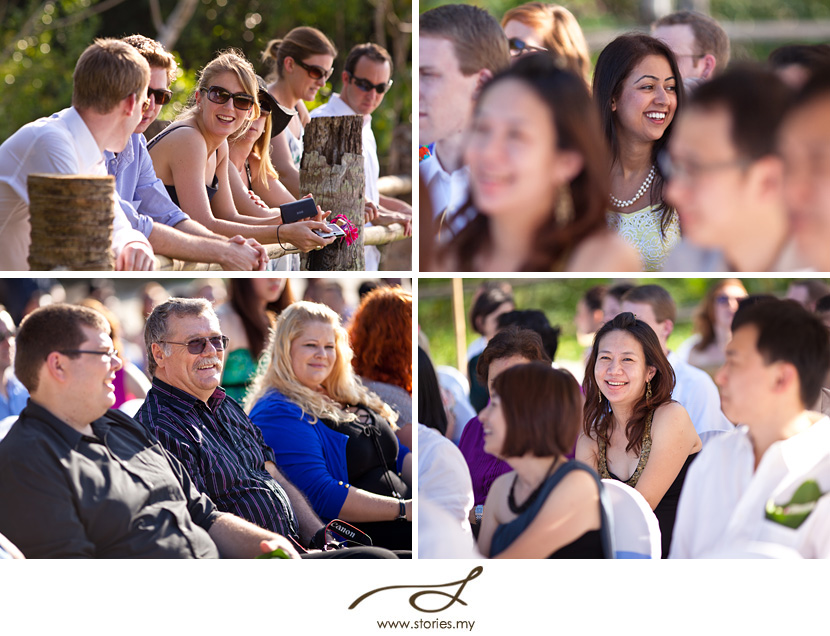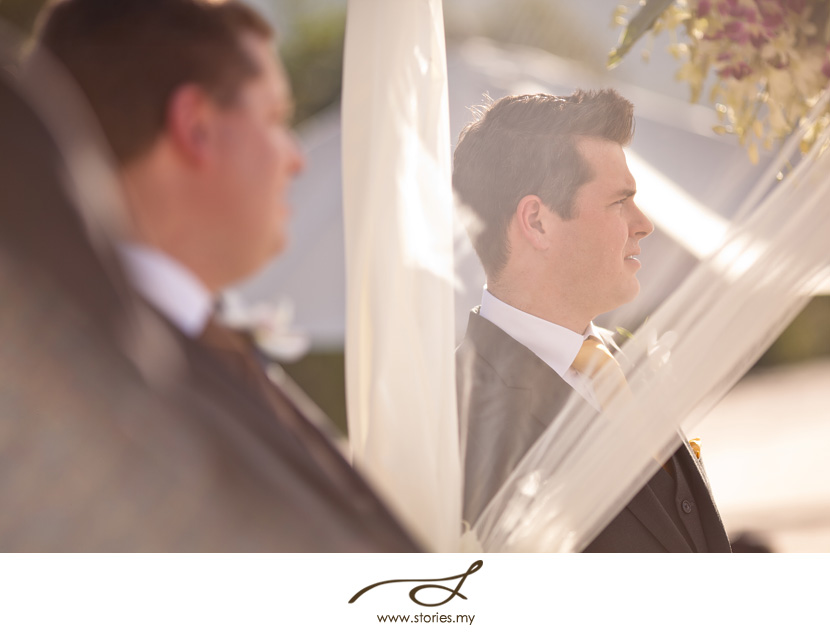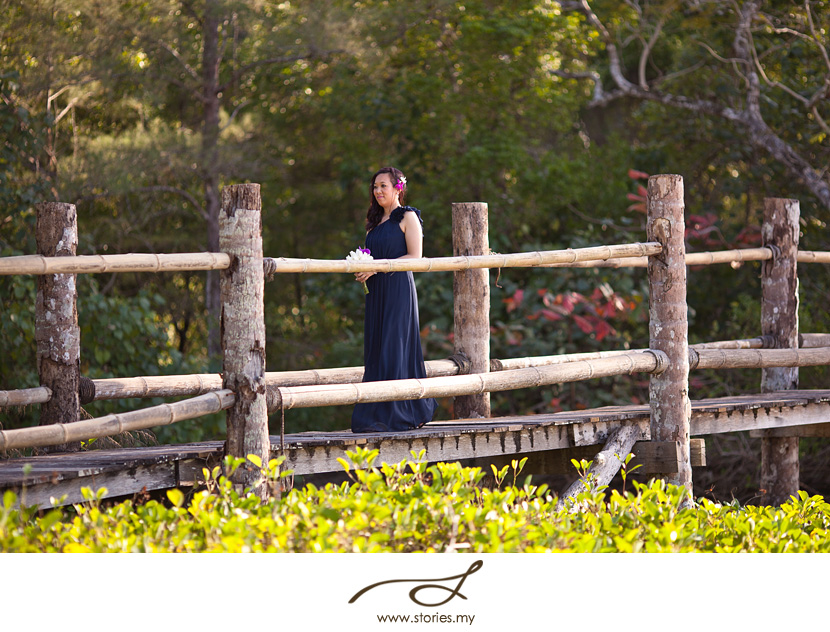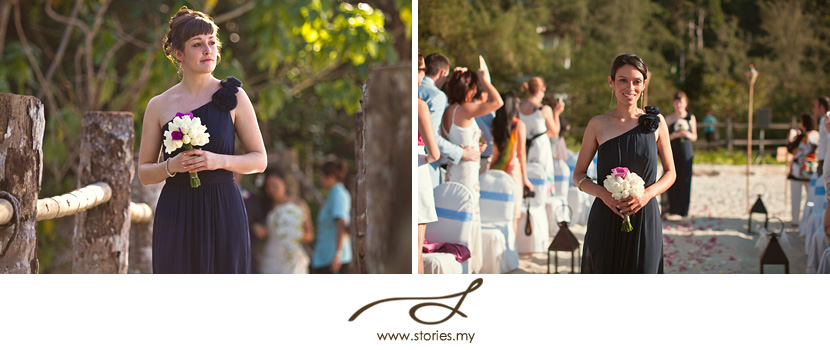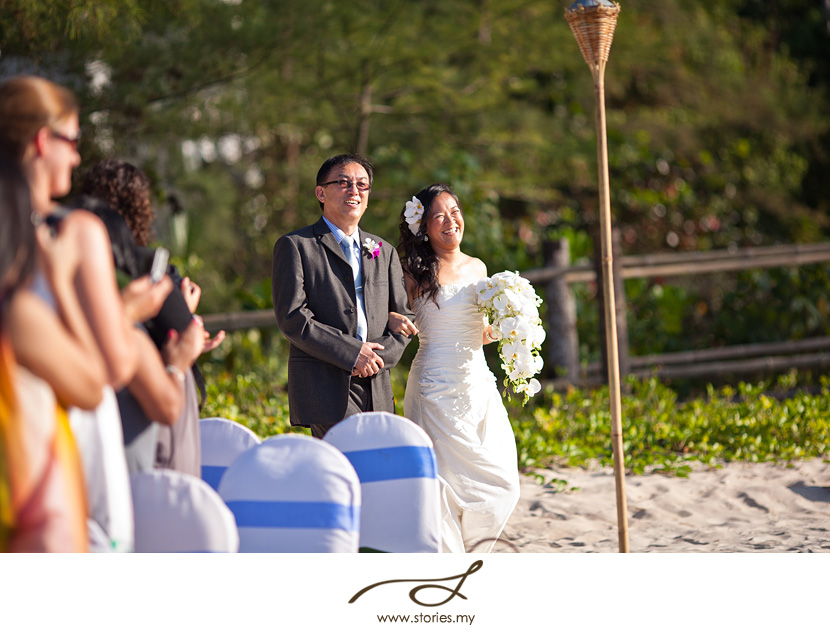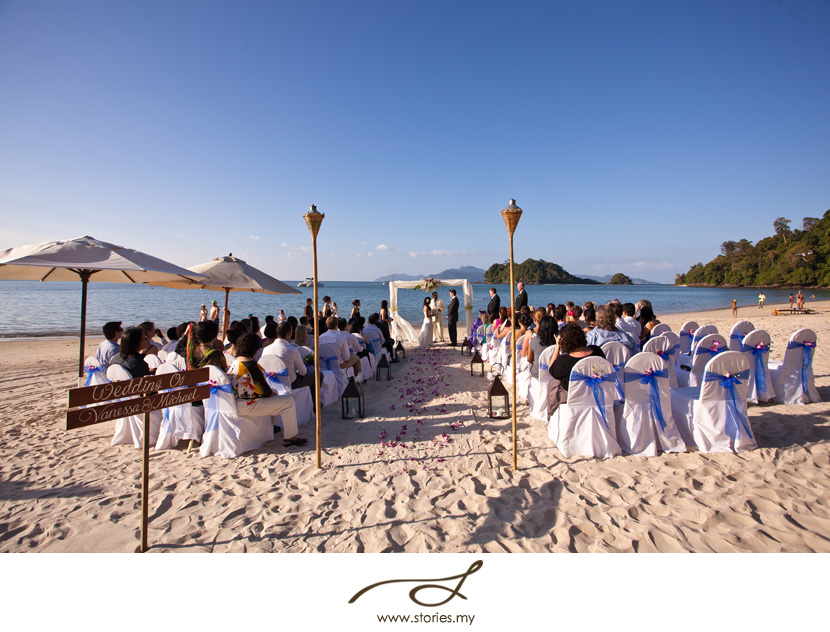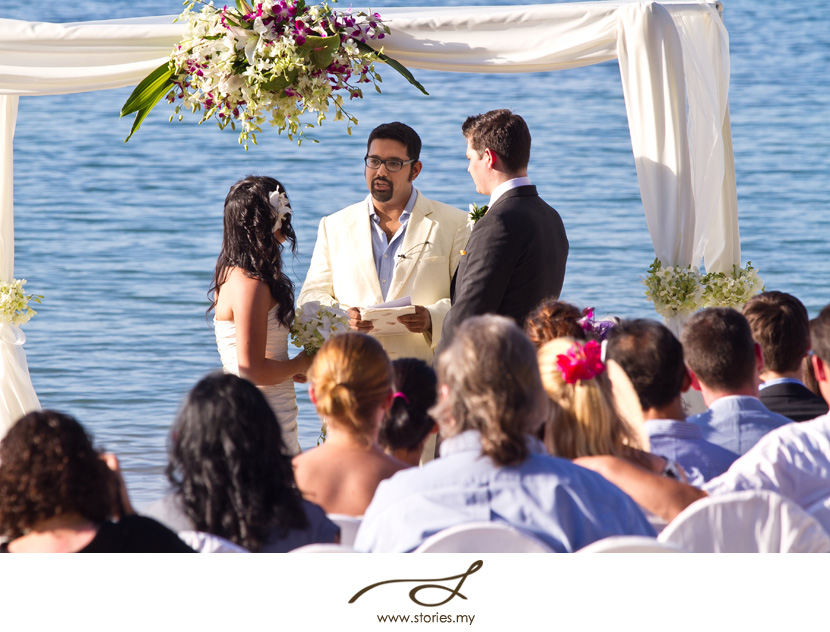 There were a lot of tears shed during the vows. It's usually the bride who cries at weddings, but this time, Michael was the one who did!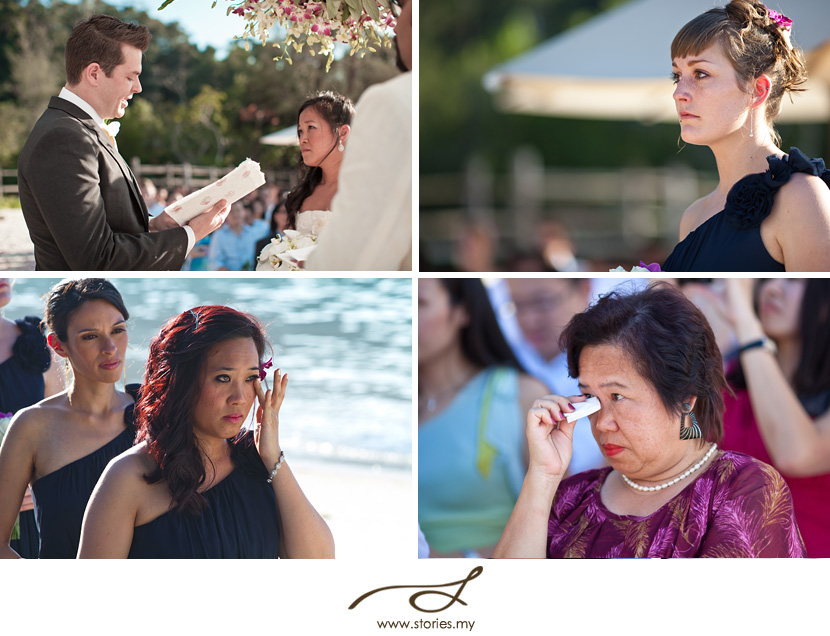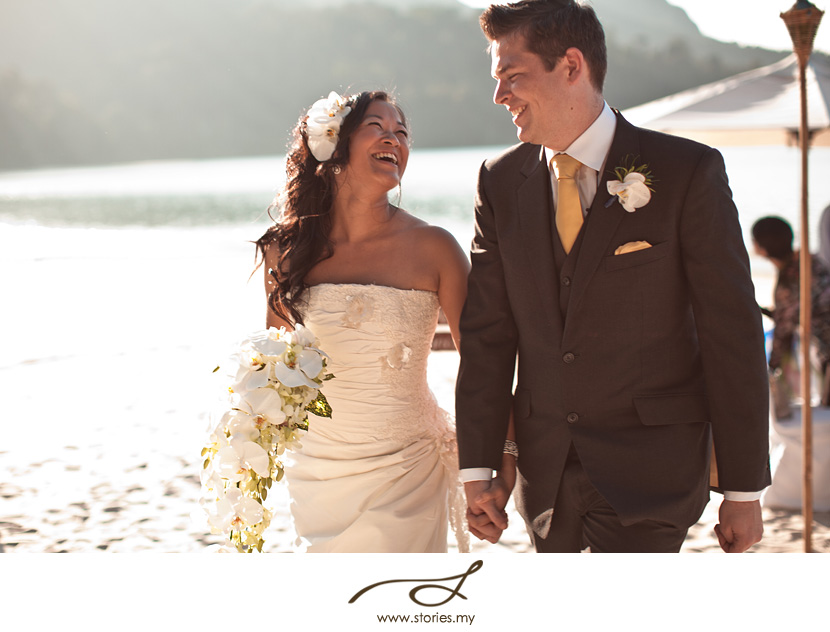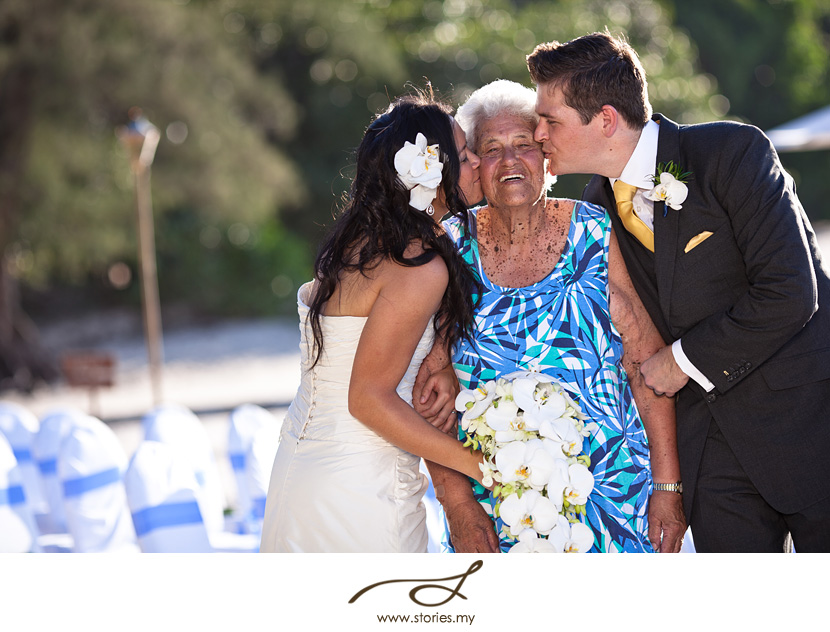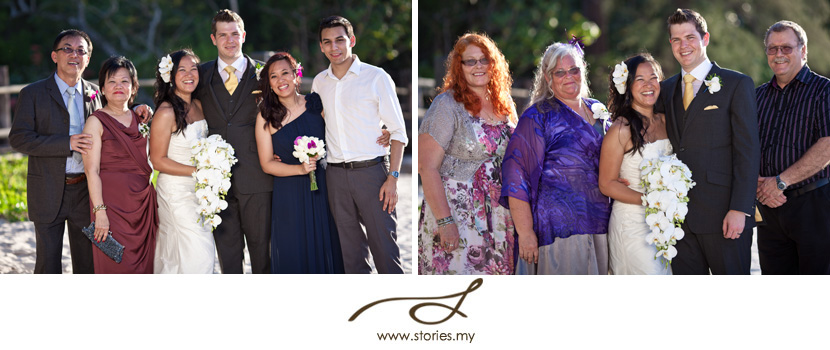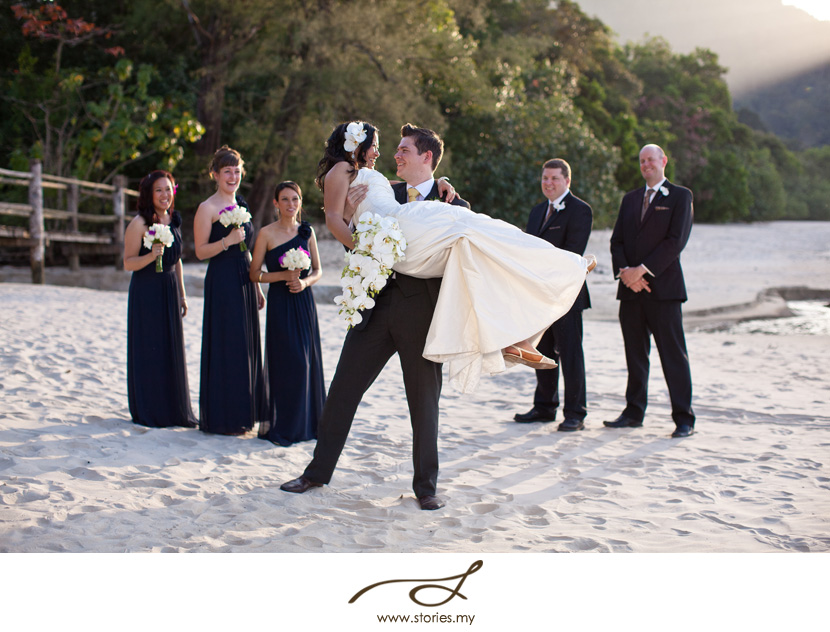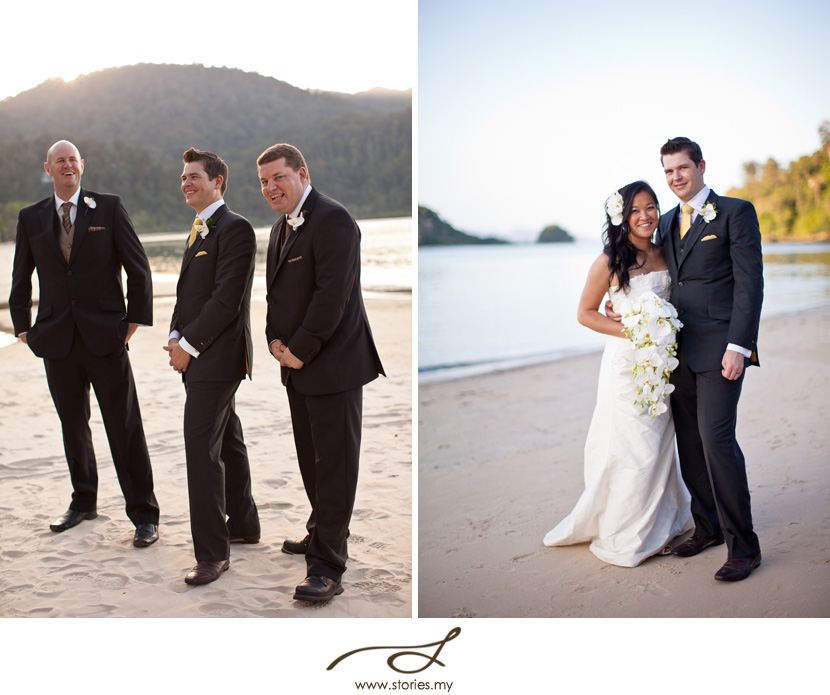 We definitely have to squeeze some time in for portraits after the ceremony!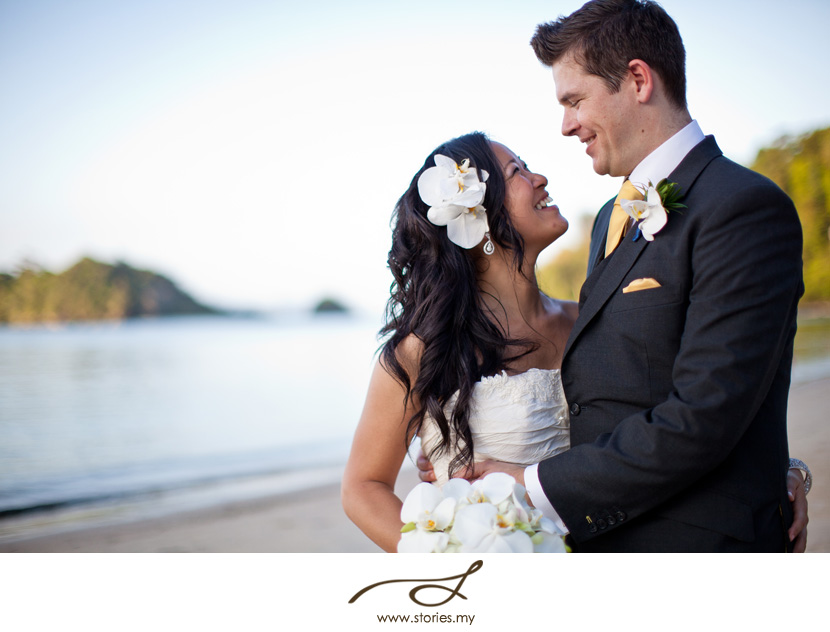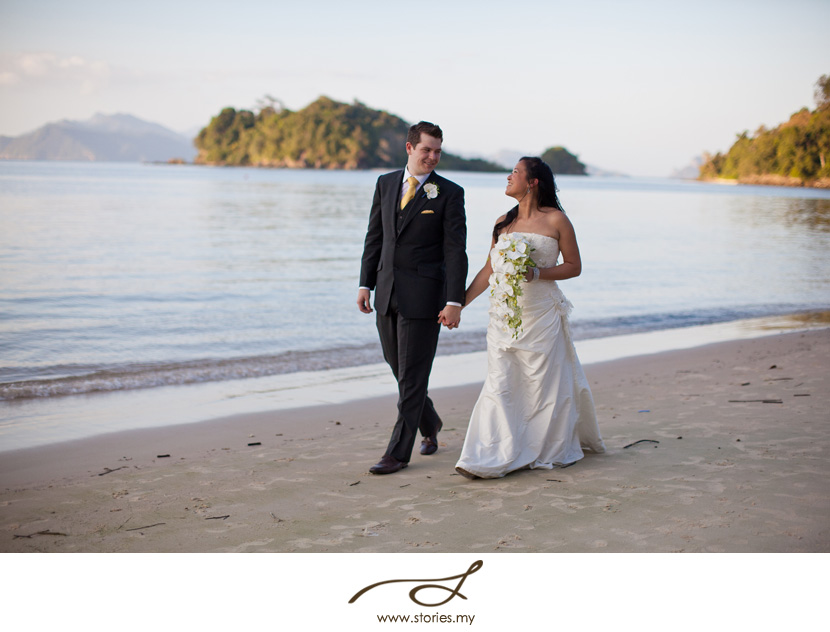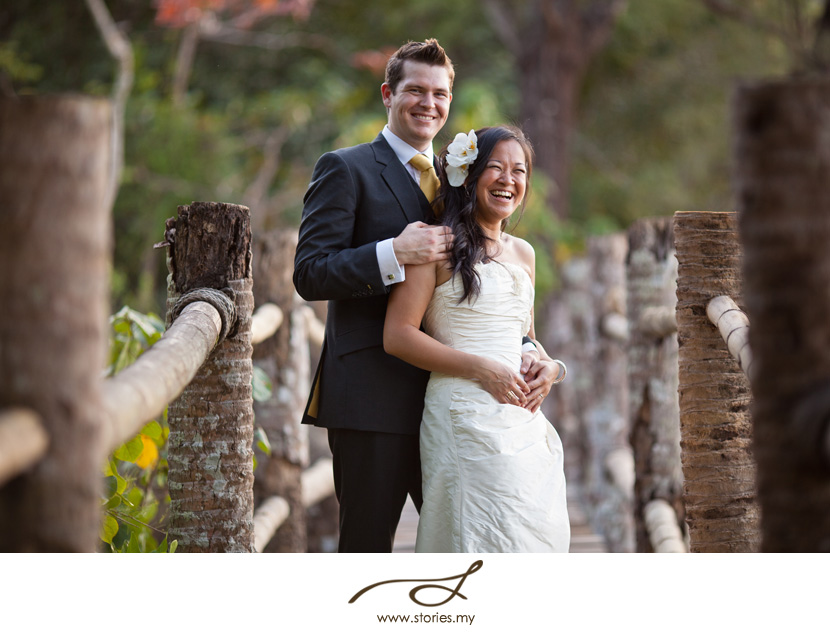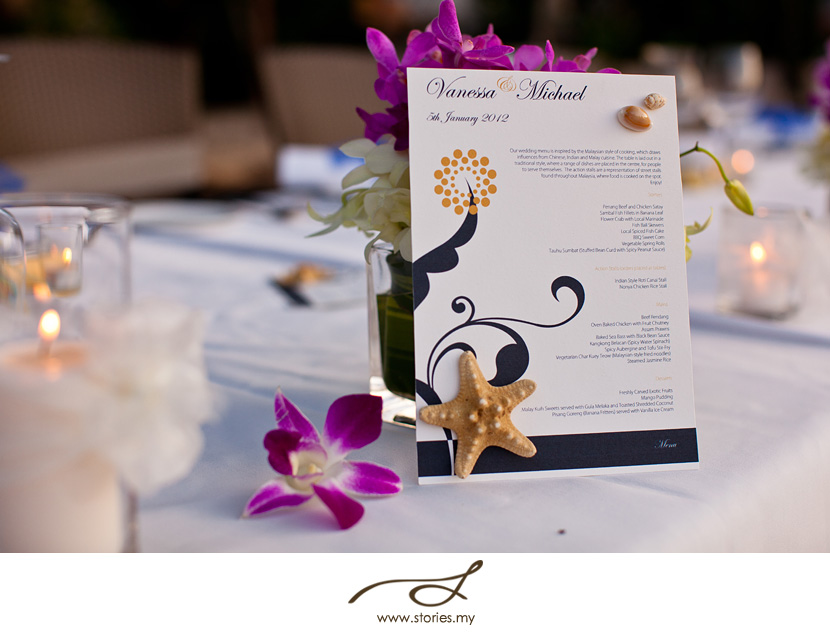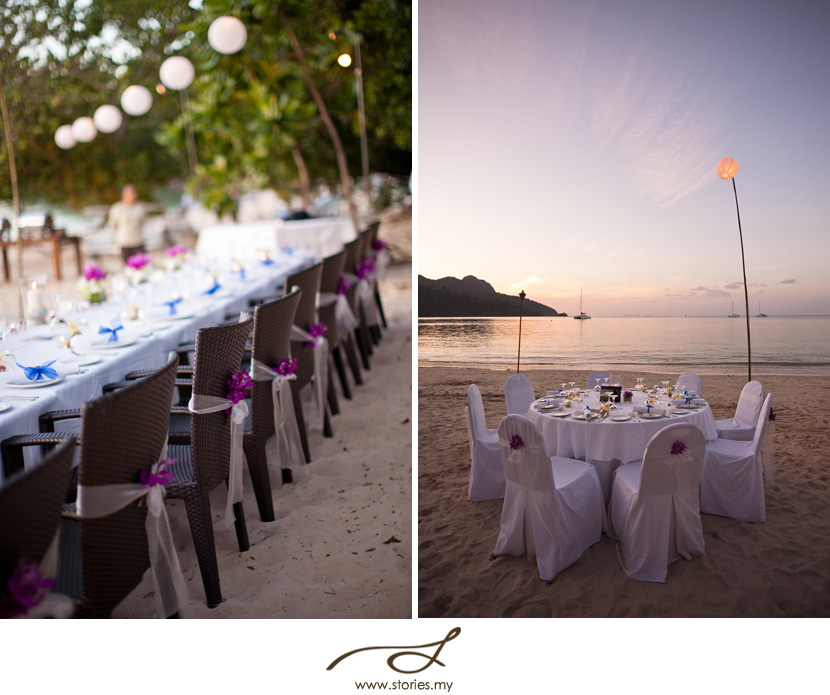 Their wedding came together with the help of many of their friends. From the make up (done by the maid of honour, Reema), to the wedding menu (created by the best man, Mat) to the table plan (designed by Vanessa's sister's boyfriend, Dhanesh), everything was created with love.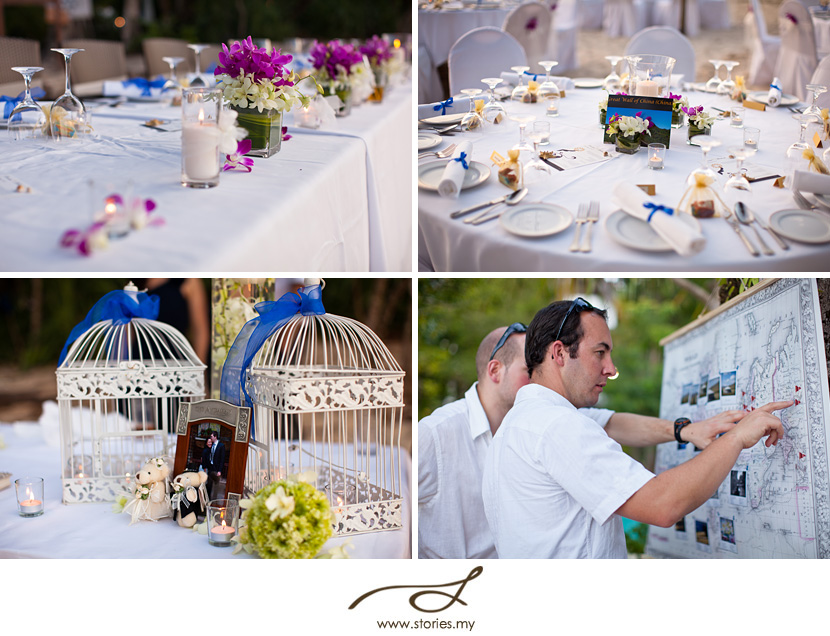 The world map (table plan) is customized with their names on it, and each table was named after places they have traveled to and love.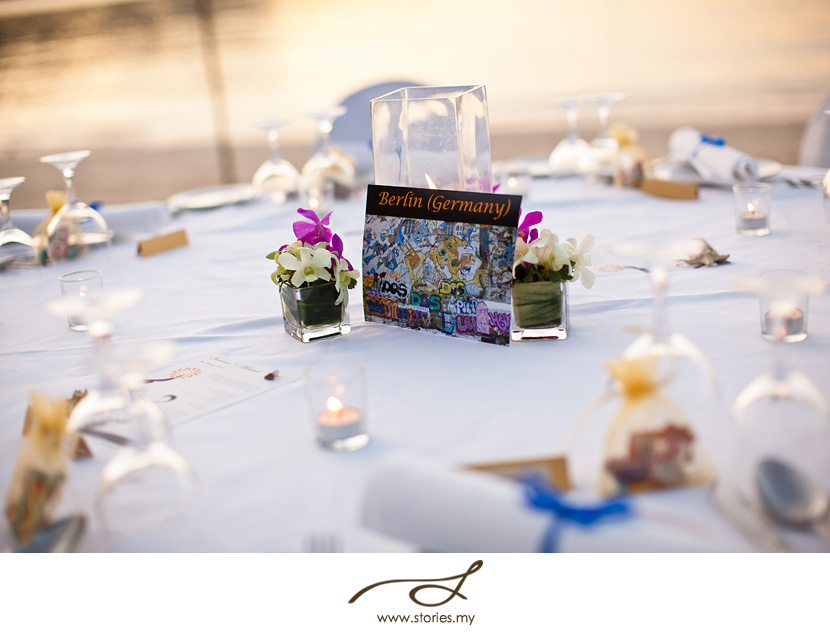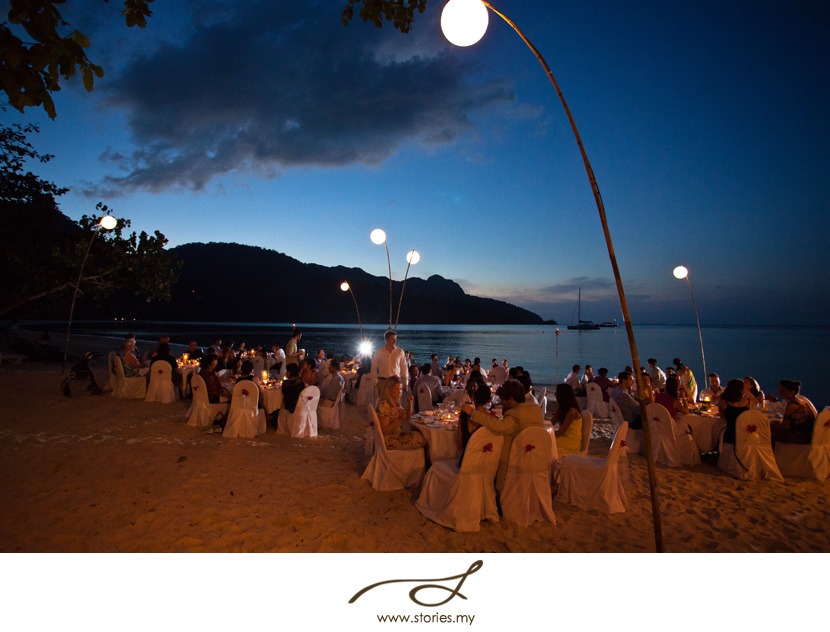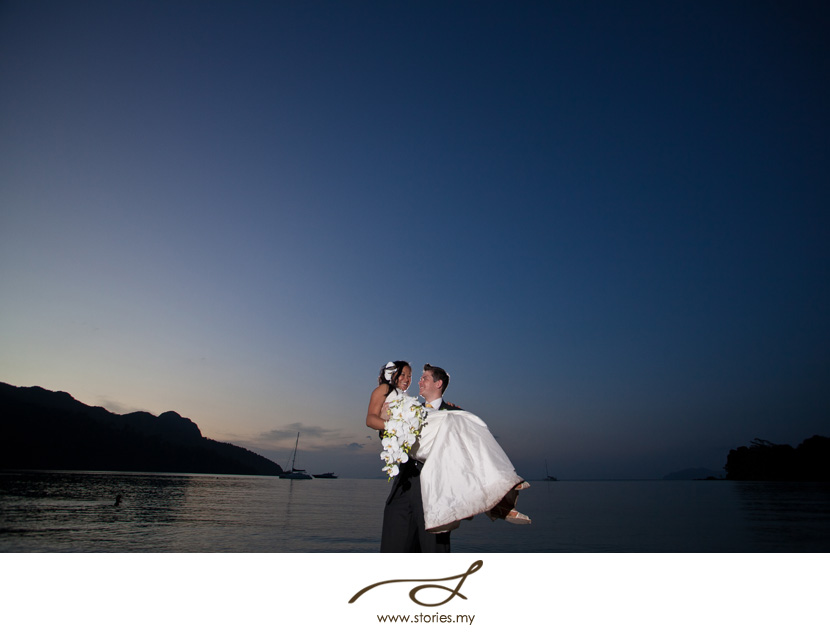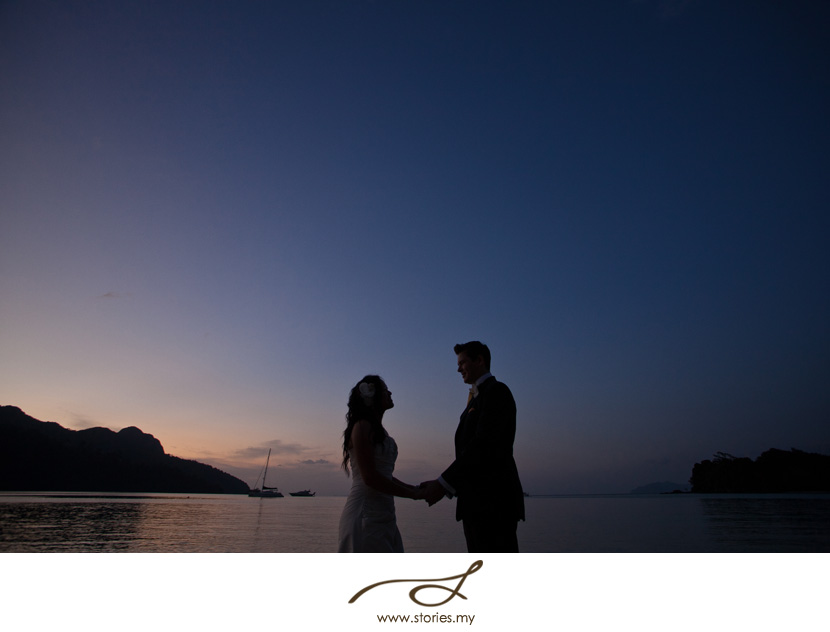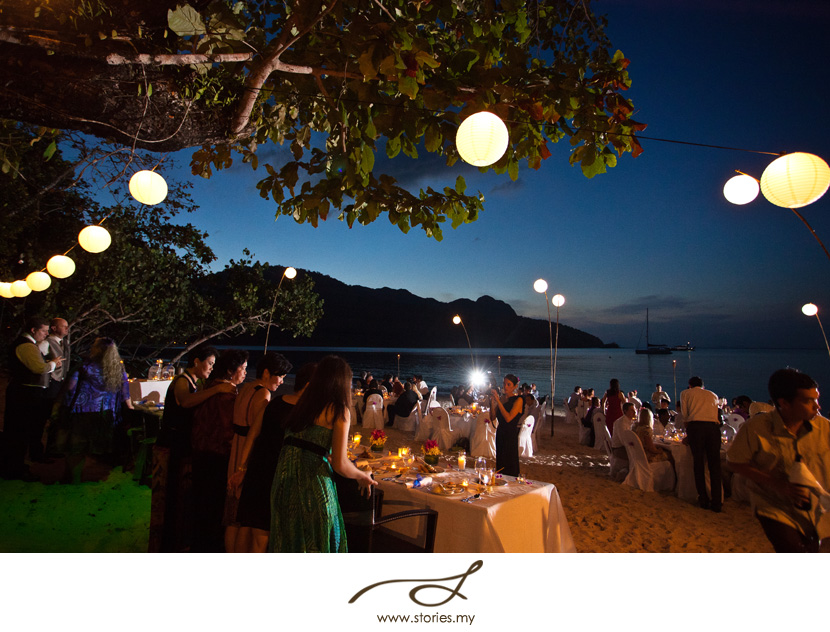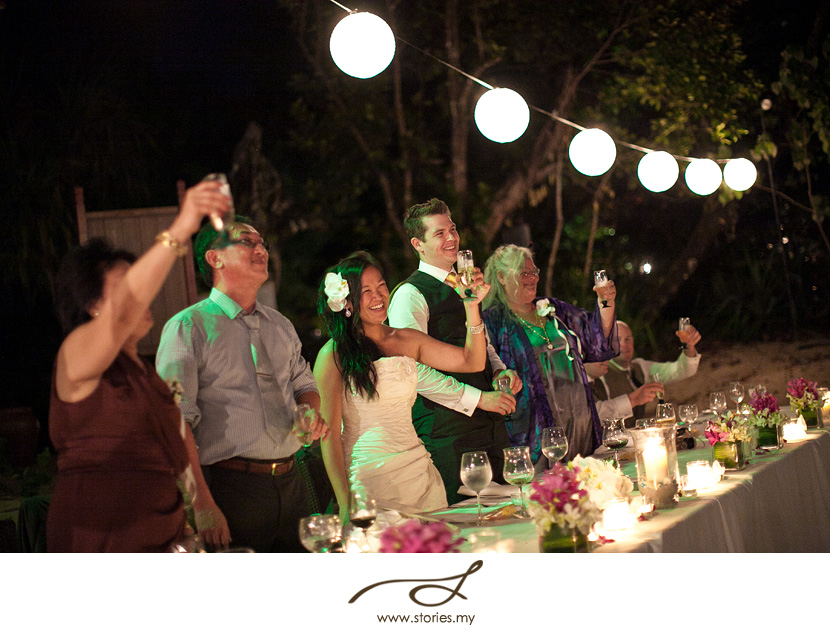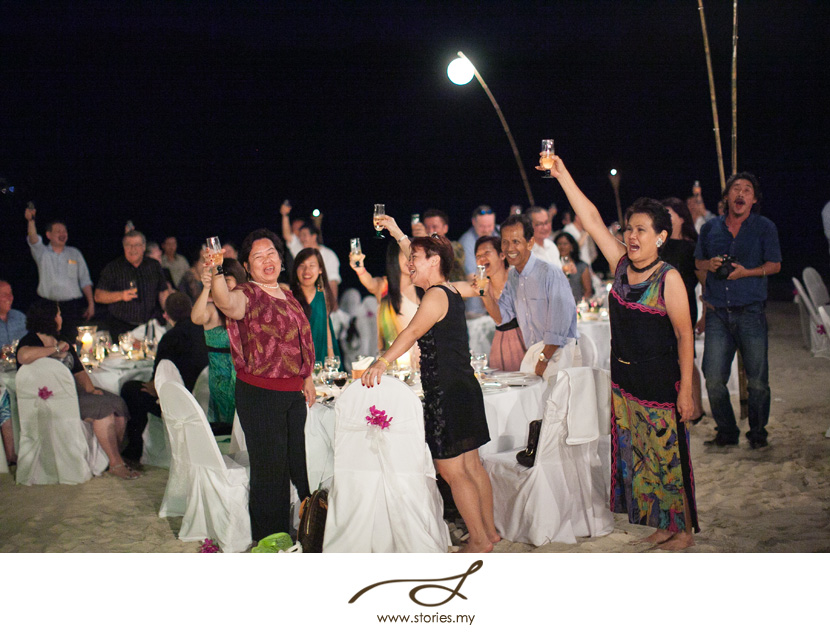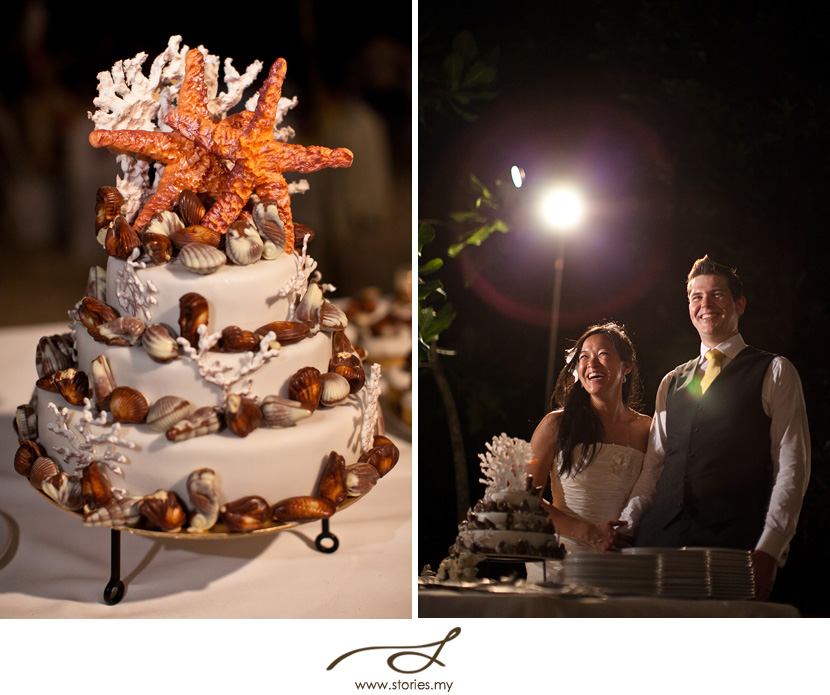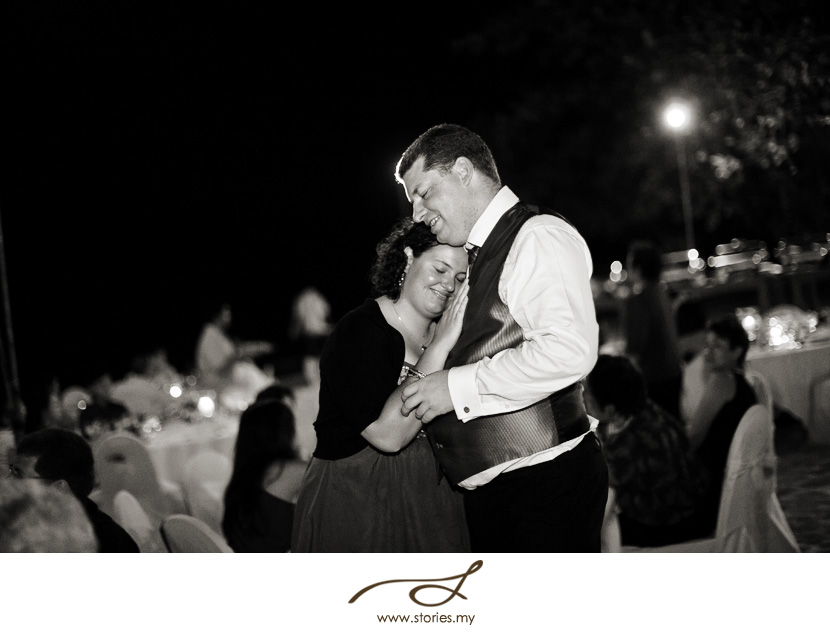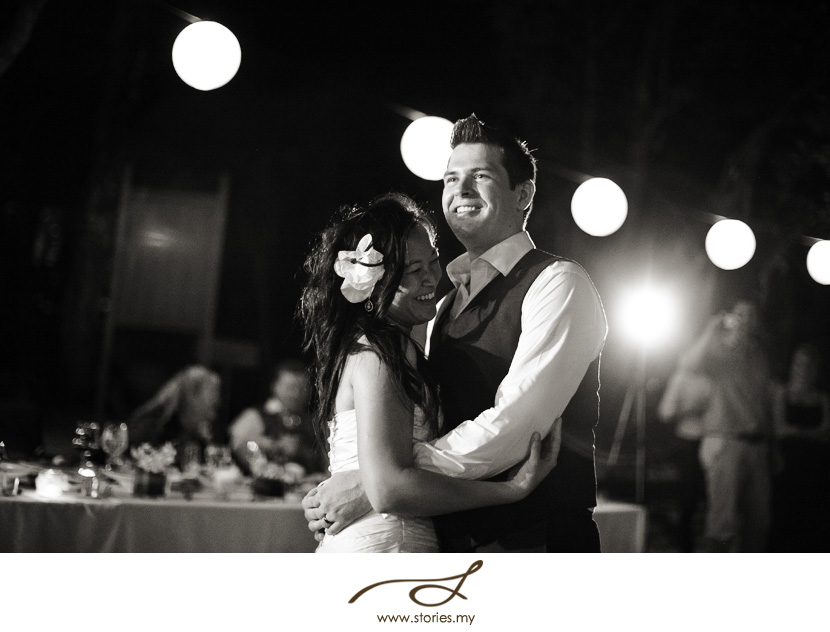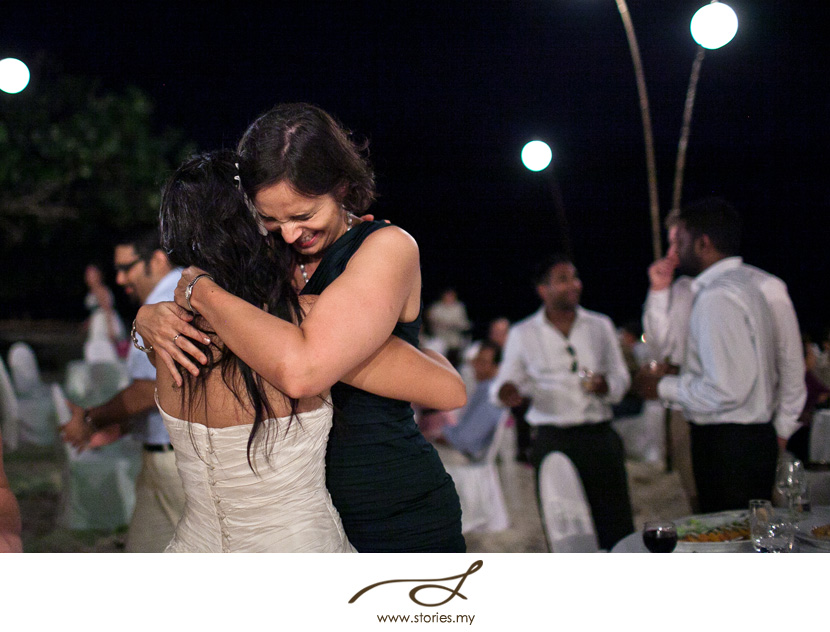 Congratulations Vanessa and Michael! All the best for the future and I hope you cover the world map with more pins and postcards!
Credits: 
Photographers: Grace & Johan
Wedding gown: The Bride, St Albans
Groom's Attire: King & Allen
Cake: The Andaman 
Wedding Planner: Norliza of the Andaman
Flowers: Darling Florist