I've known Elaine since I was a young kid and a wee bit shorter than what I am now. Some friends have told me that convent girls from Malacca have a distinct 'look', and I suppose Elaine and I fall into that category. It must be our loud laughter and carefree nature (or I'd like to think so!). Well, whenever a Malaccan girl gets married, and especially to another Malaccan boy, it is a cause for a huge celebration. The wedding was planned more than a year in advance, and I distinctly remember our conversations via MSN about the wedding. In fact, we started talking about the wedding in June 2010.
Yup, it's every girl's dream to plan for her wedding. Like waaay in advance. But I wonder if Elaine actually started her wedding planning even earlier than that. You see, she was childhood friends with Kevin ever since she was a 2 year old toddler. I can't remember a single thing from when I was 2 (could be due to my bad memory). They were best friends till the age of 5, then lost contact with each other for years, until they were reconnected 20 years later! Talk about an amazing story!
So end of 2010, Elaine contacted me again to talk about her wedding and initially she wanted to have it at our old school chapel in our primary school, Convent of the Holy Infant Jesus in Malacca. I was really excited about it because I have fond memories of that chapel, even though I wasn't a Christian at that point in my life. I always remember it as being serene and ancient.
Unfortunately that plan didn't quite work out and the wedding was held in St Peter's Church in Malacca. That church has a 300 year old history, so I was excited about it too! My parents used to attend that church too when they were living in Malacca and so this church was significant to me.
To make this wedding even more exciting, Elaine requested for Smurfette, my vintage VW kombi to make it's first wedding appearance as the bridal car! Thank you Kevin and Elaine, for making everything so memorable for me. I had an awesome time, and I am amazed at the level of detailed planning that went into the wedding. Elaine, thanks too for the card and gift. It was really sweet and thoughtful of you.
Ok so on to photos from the wedding…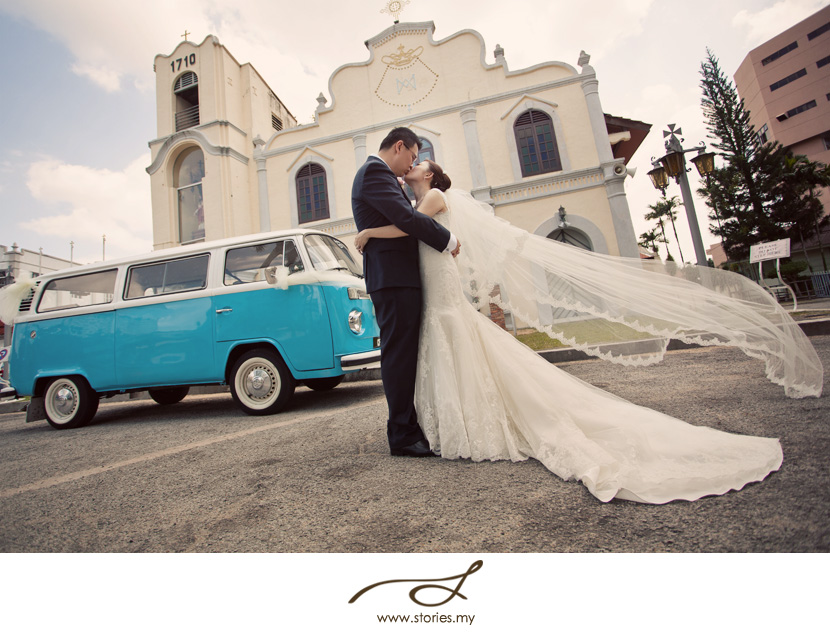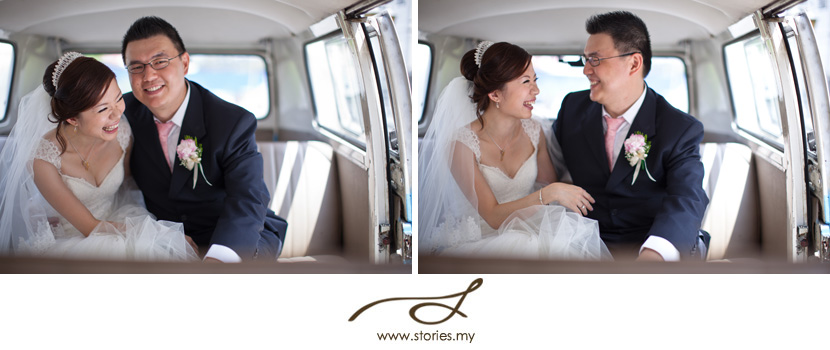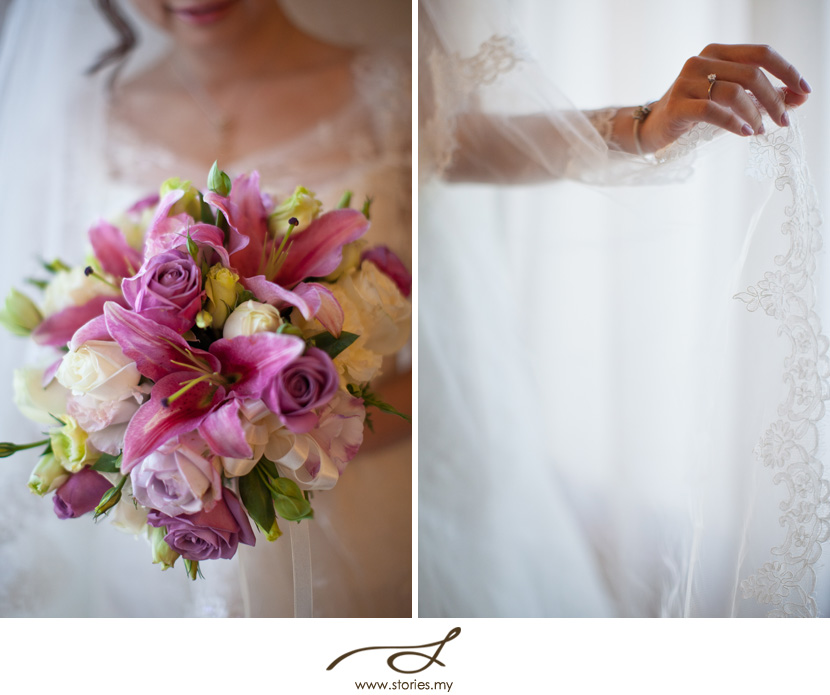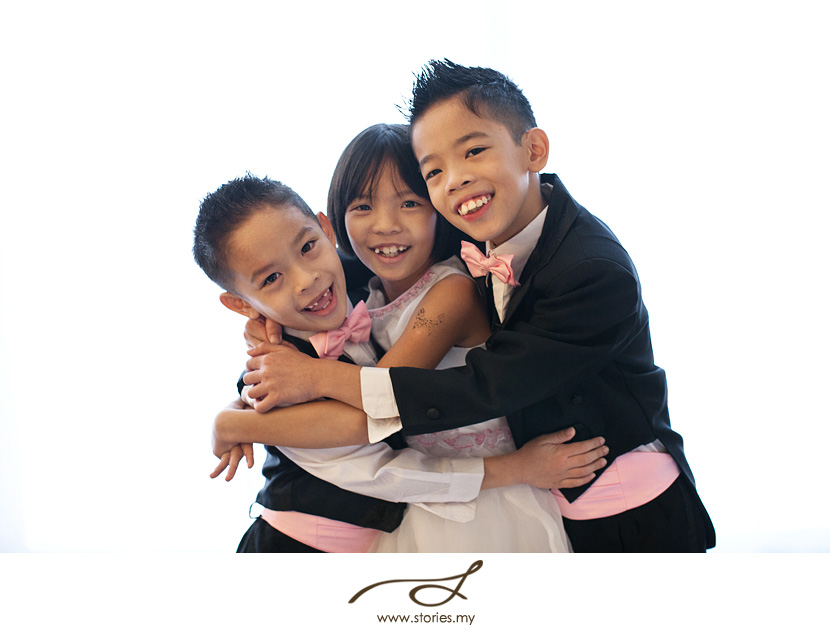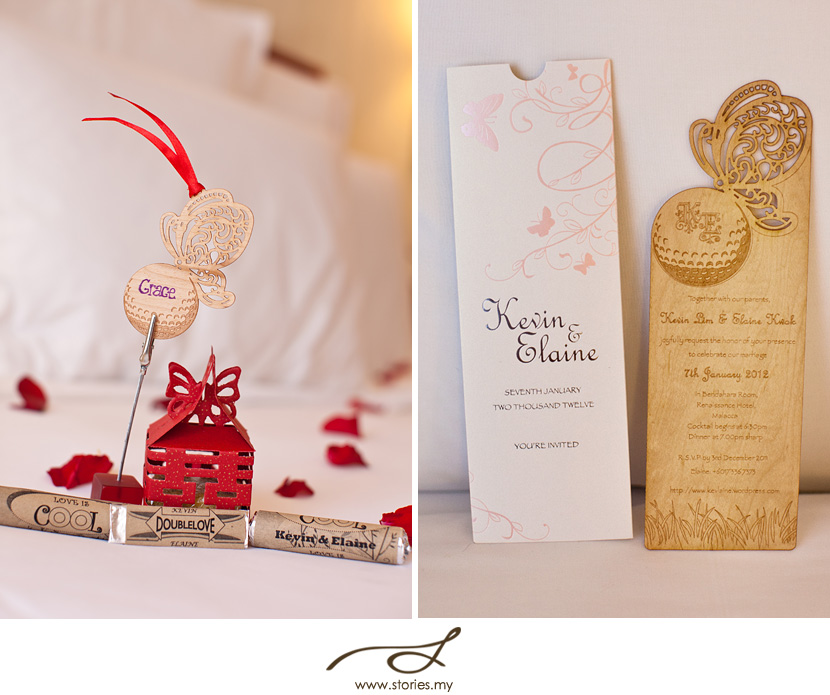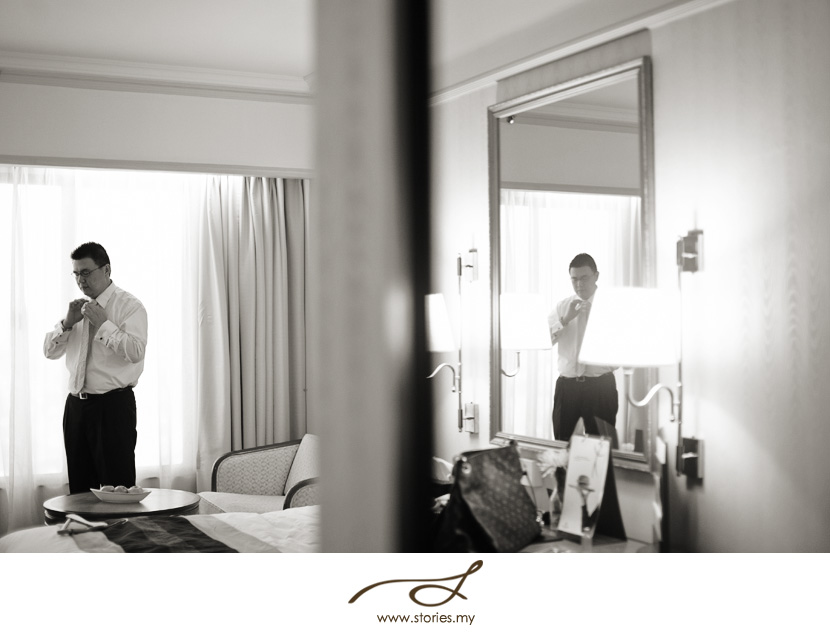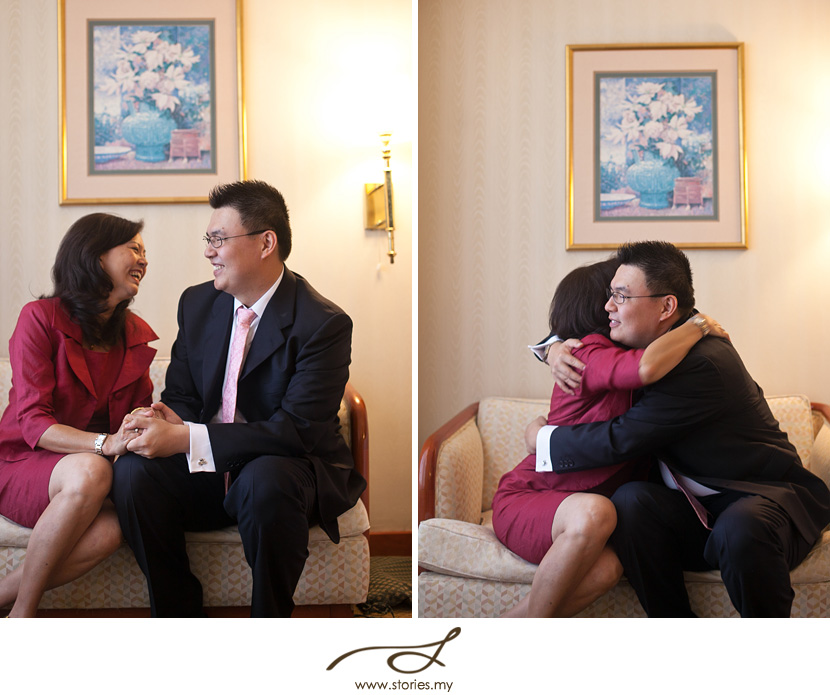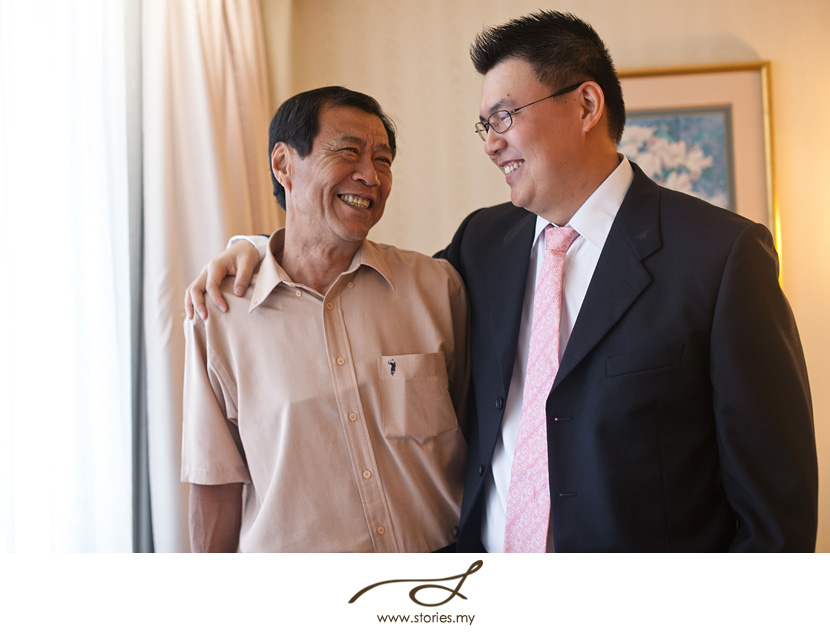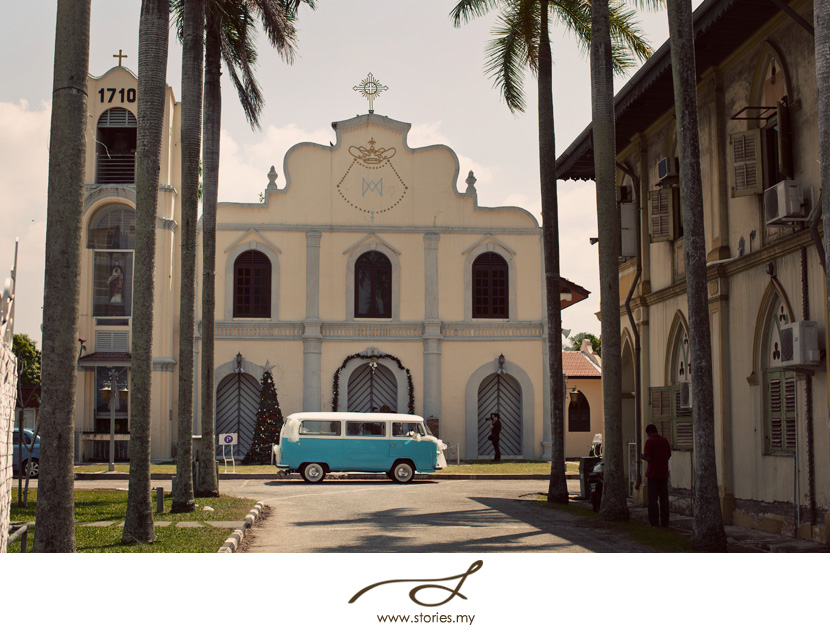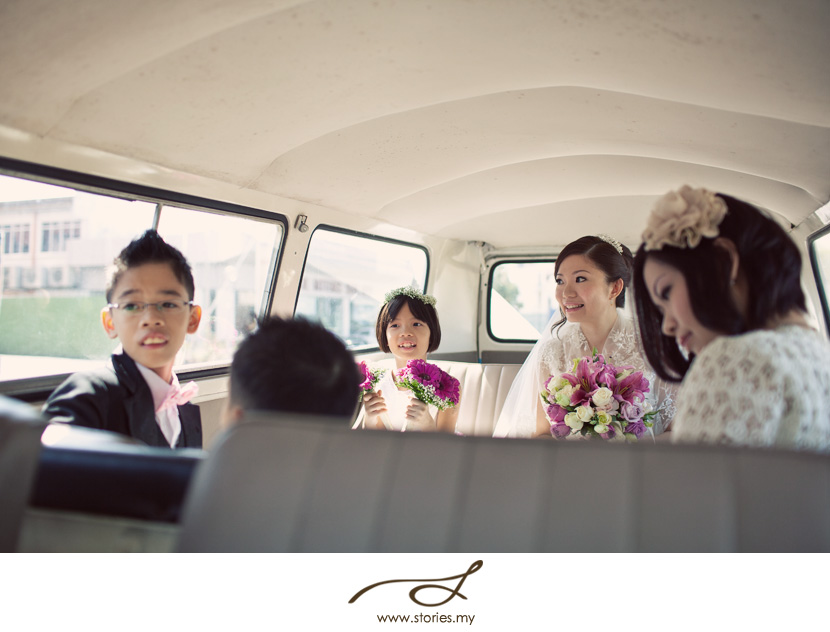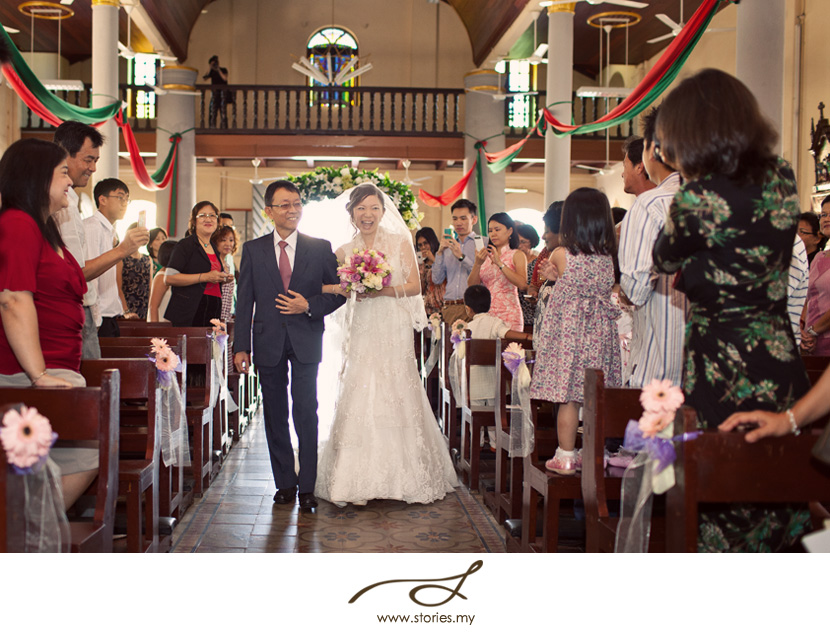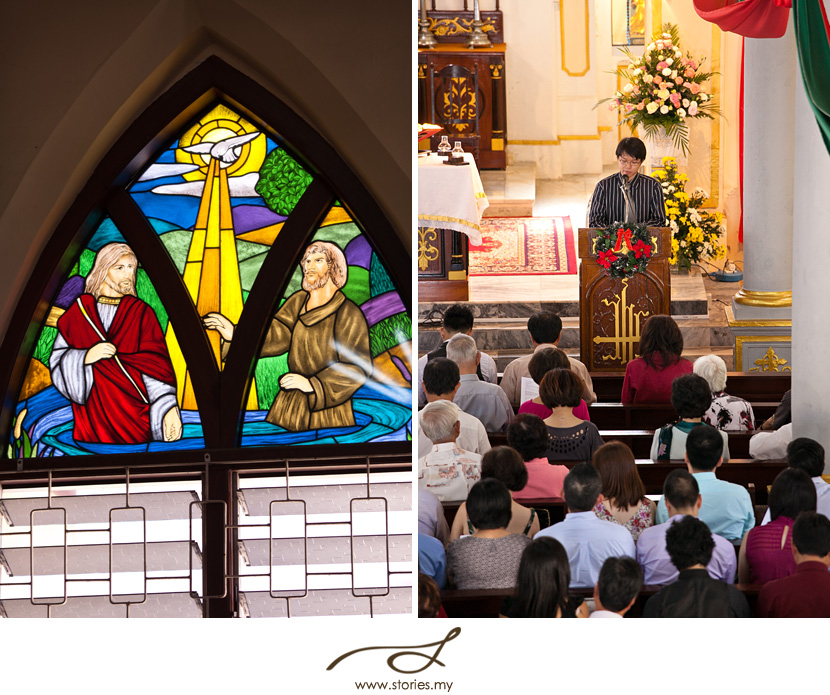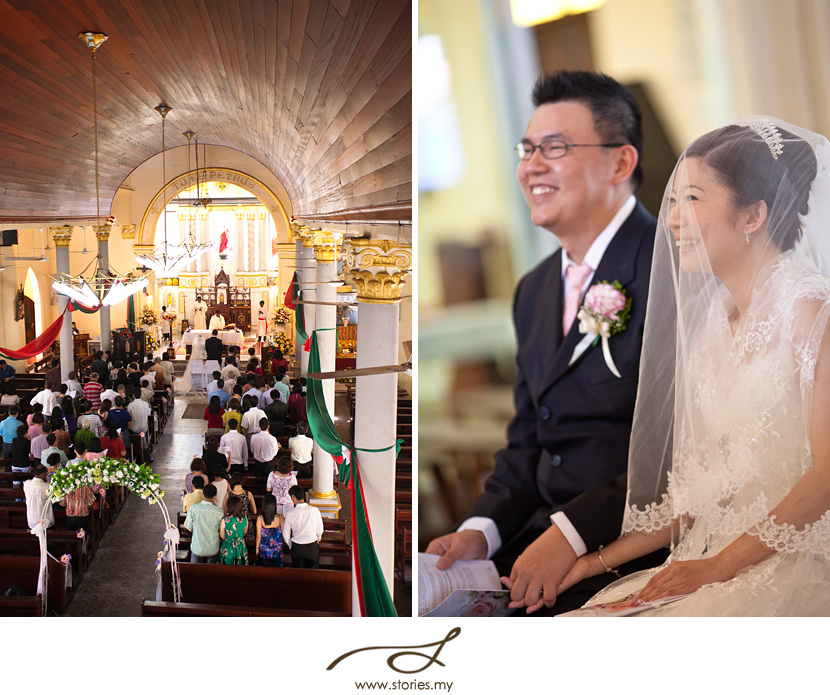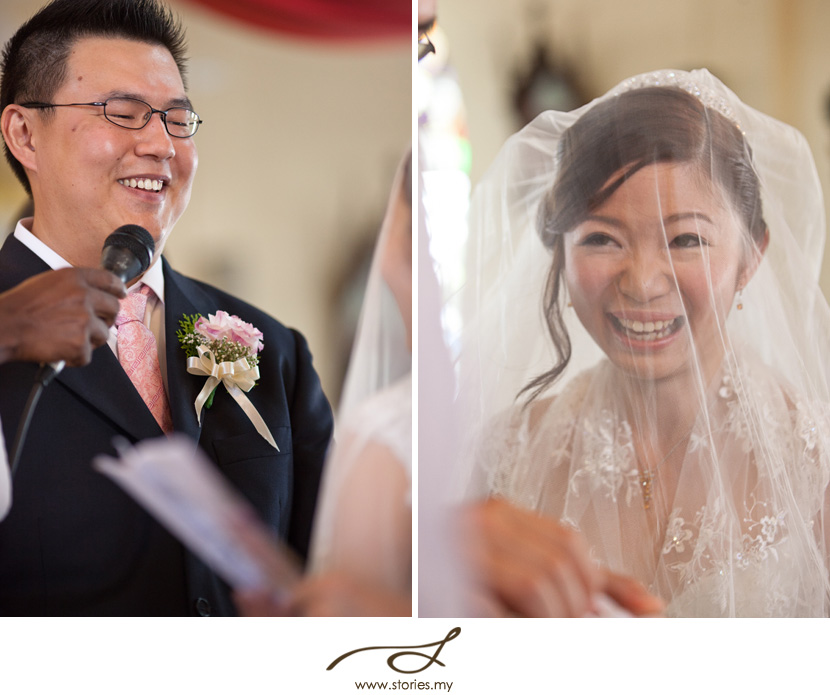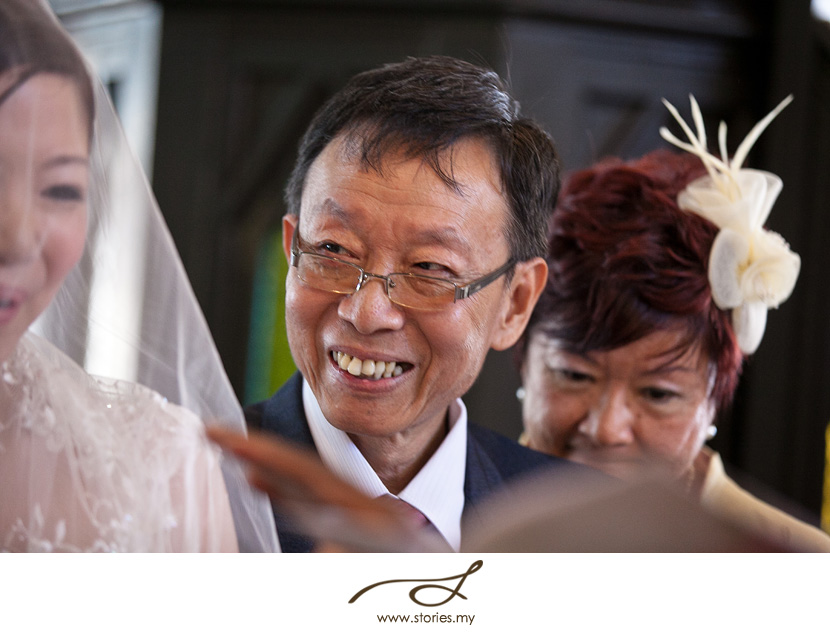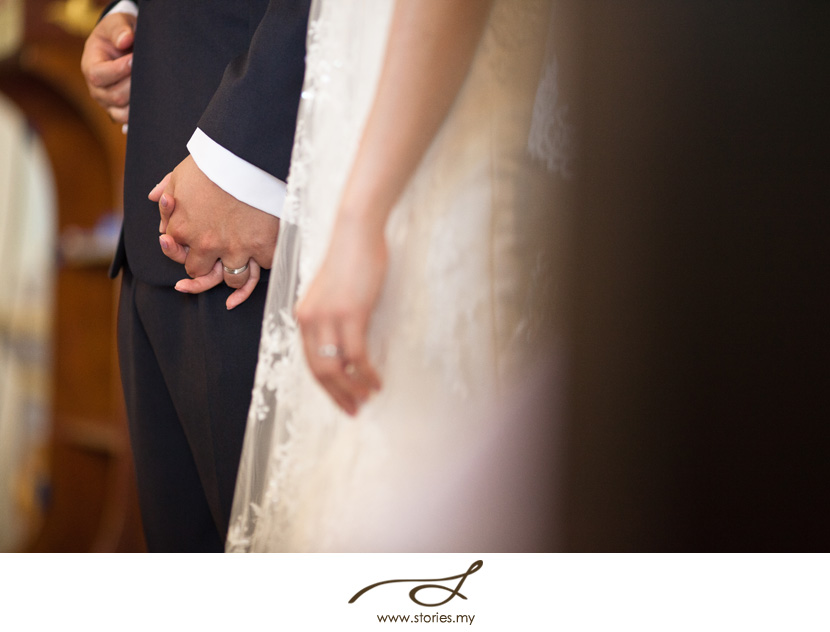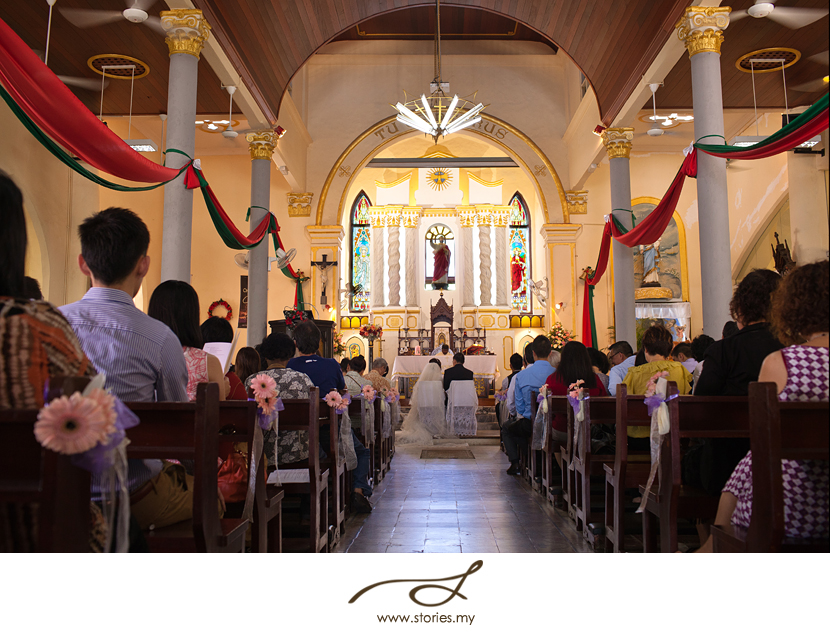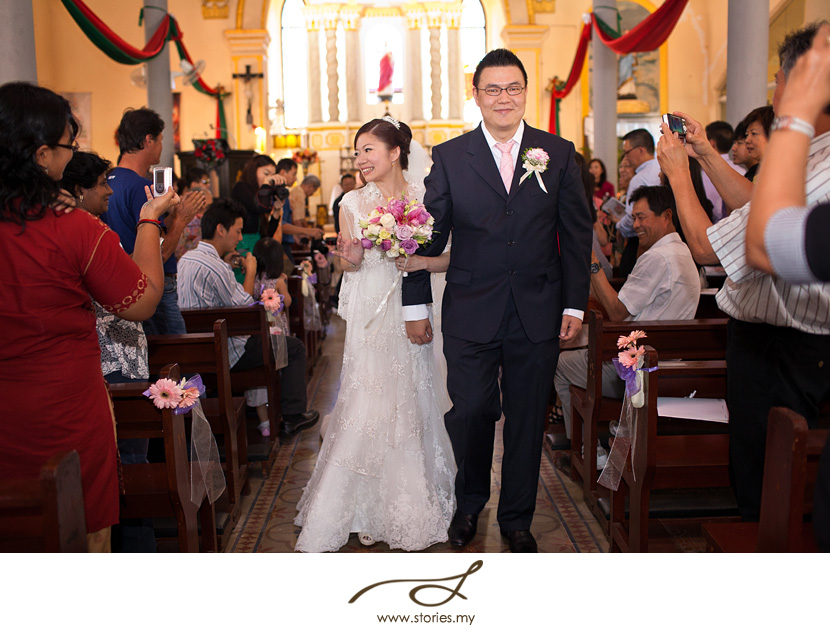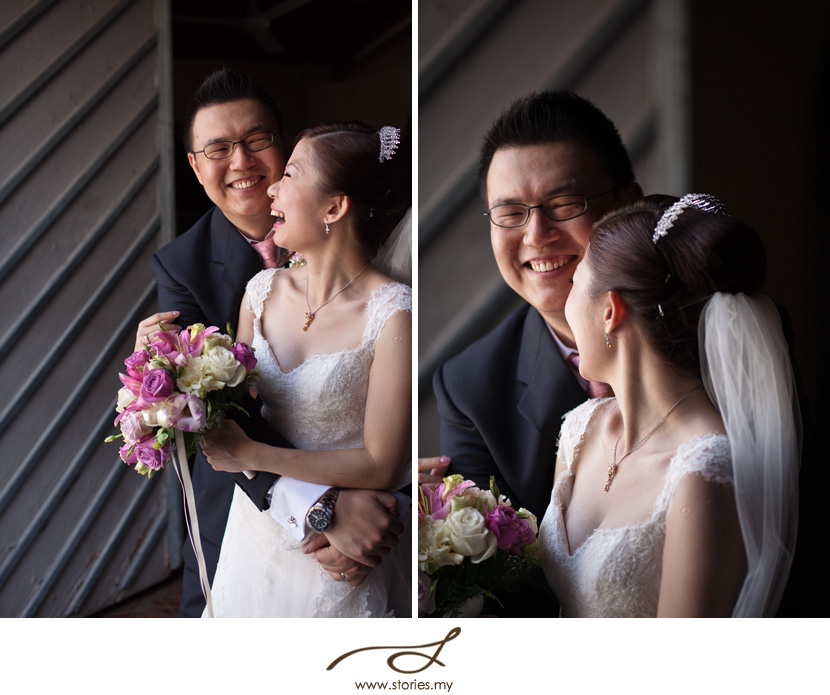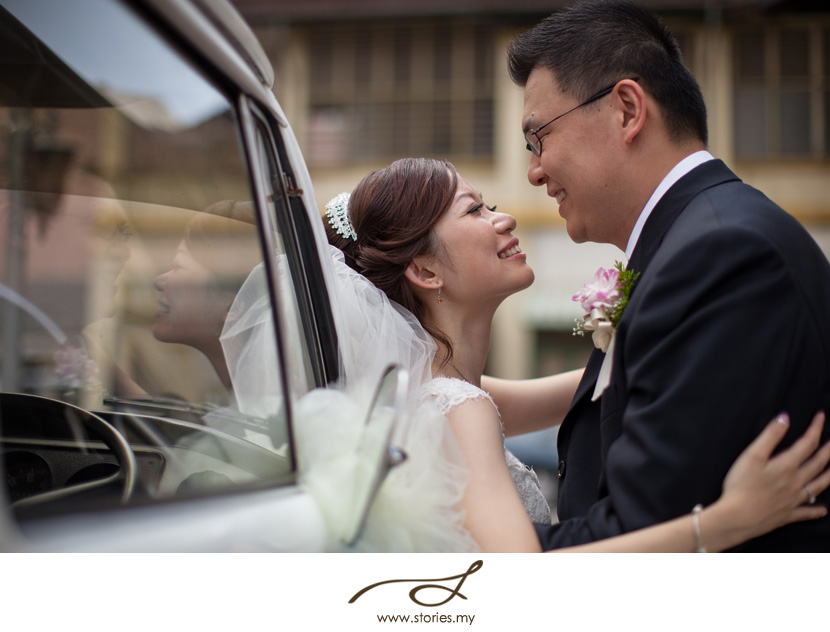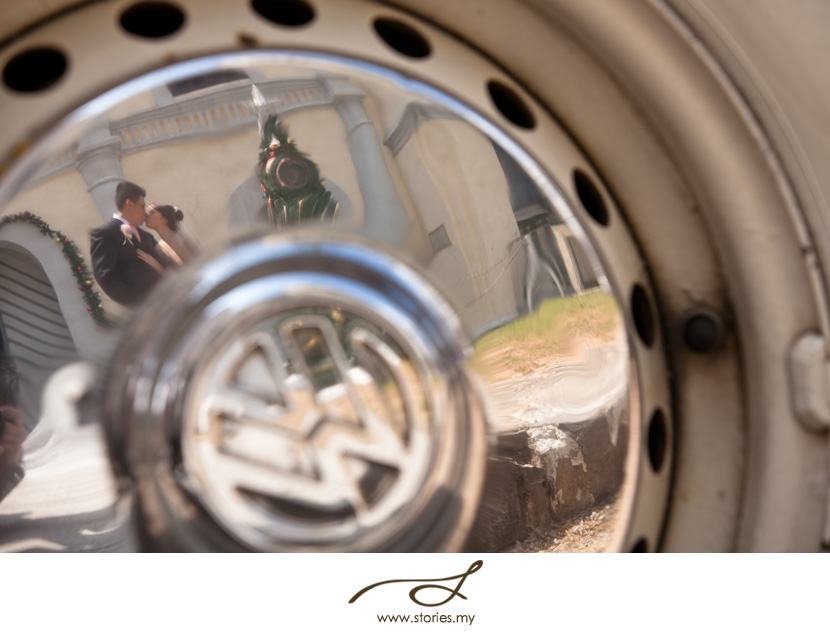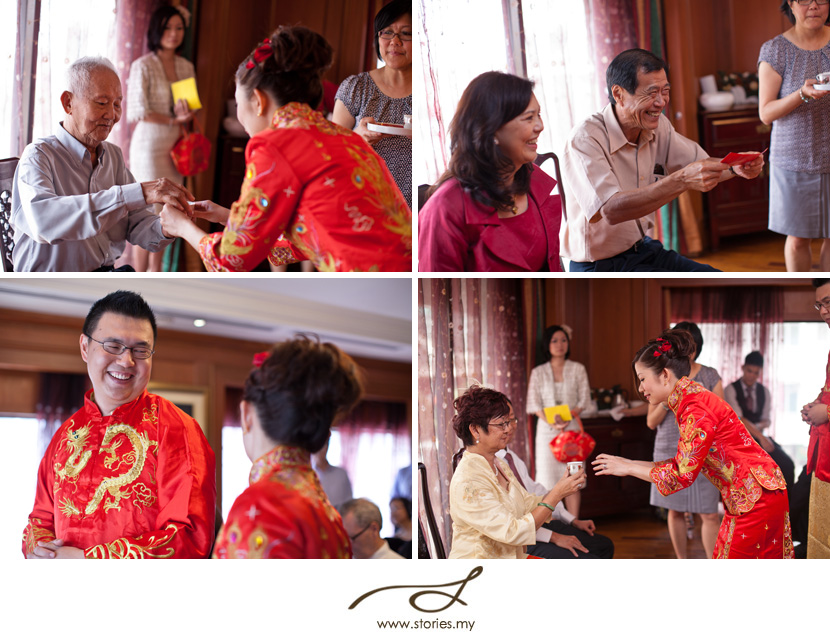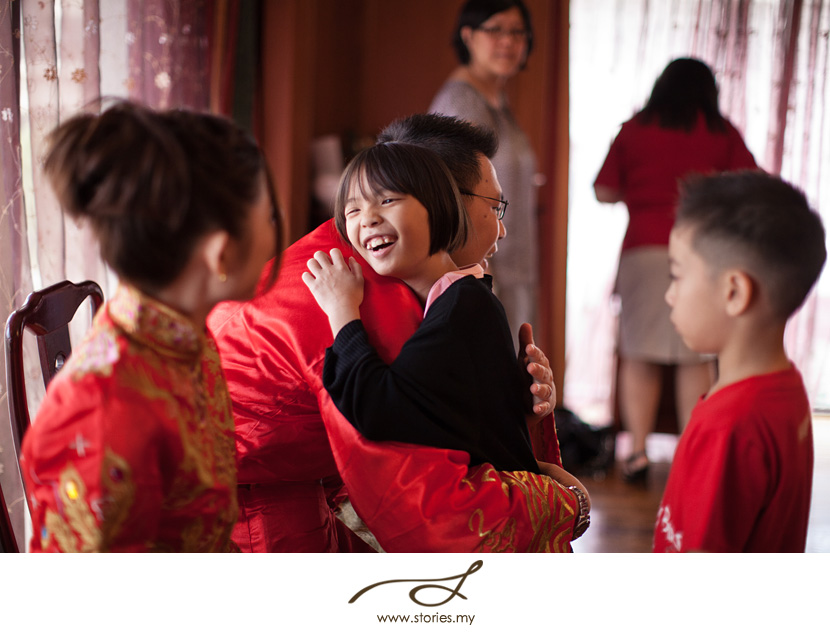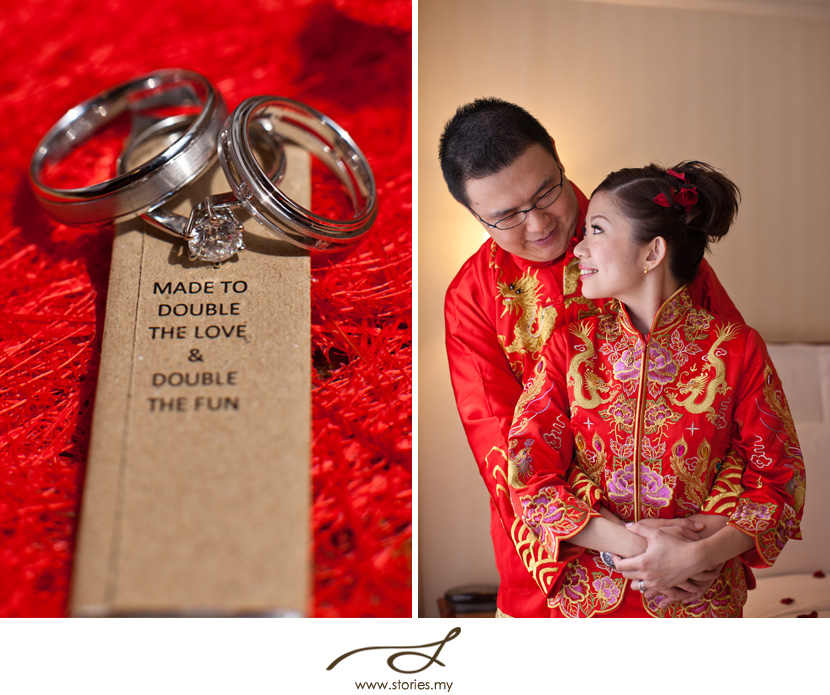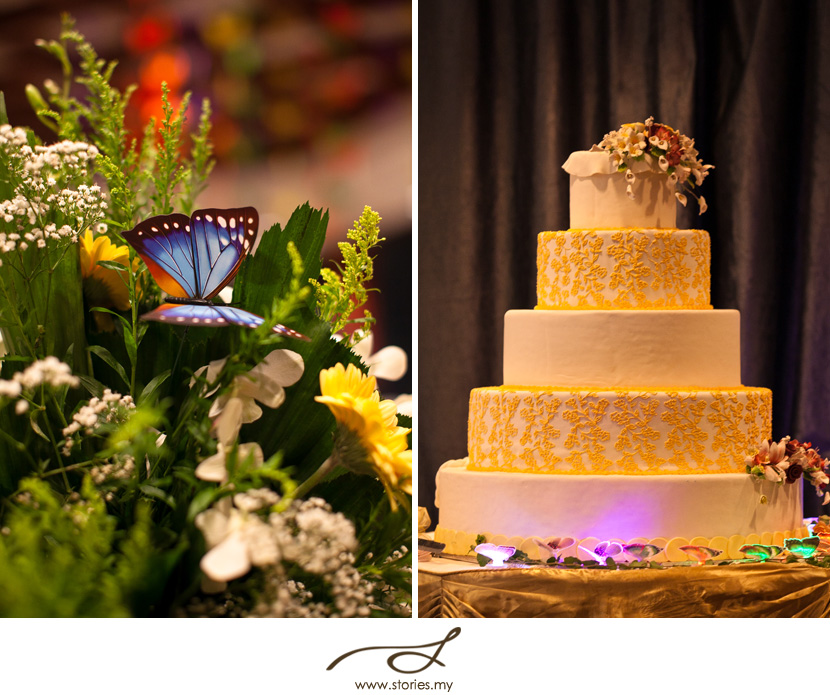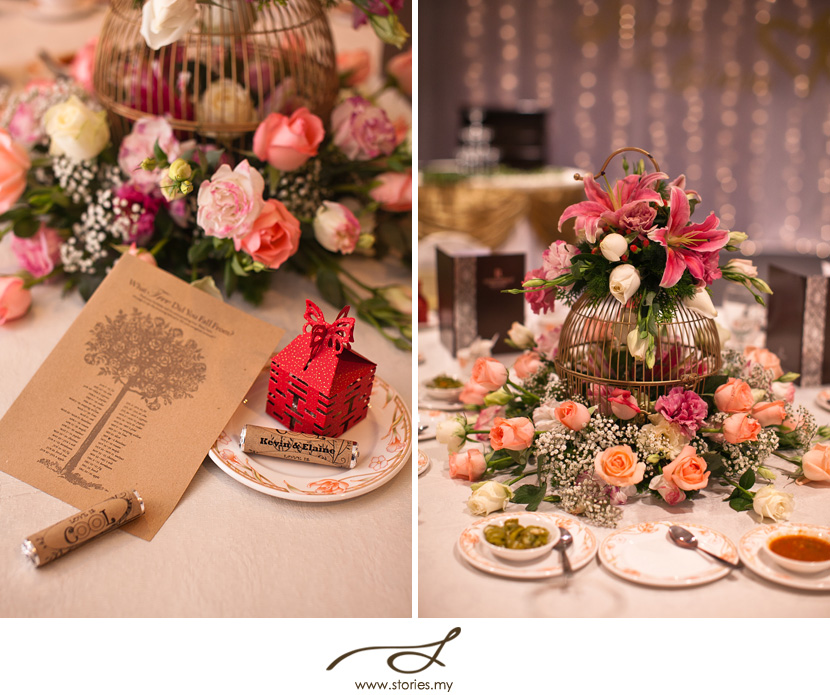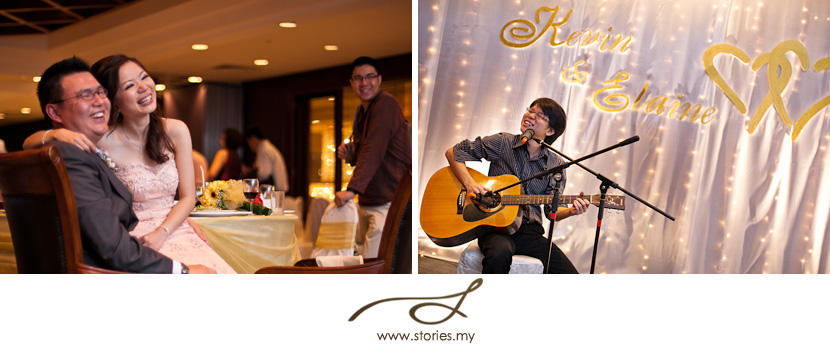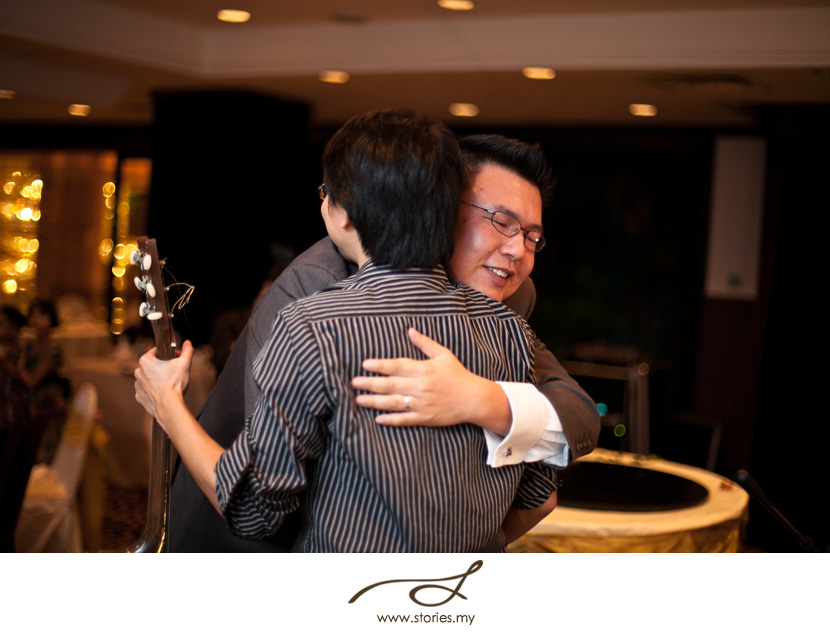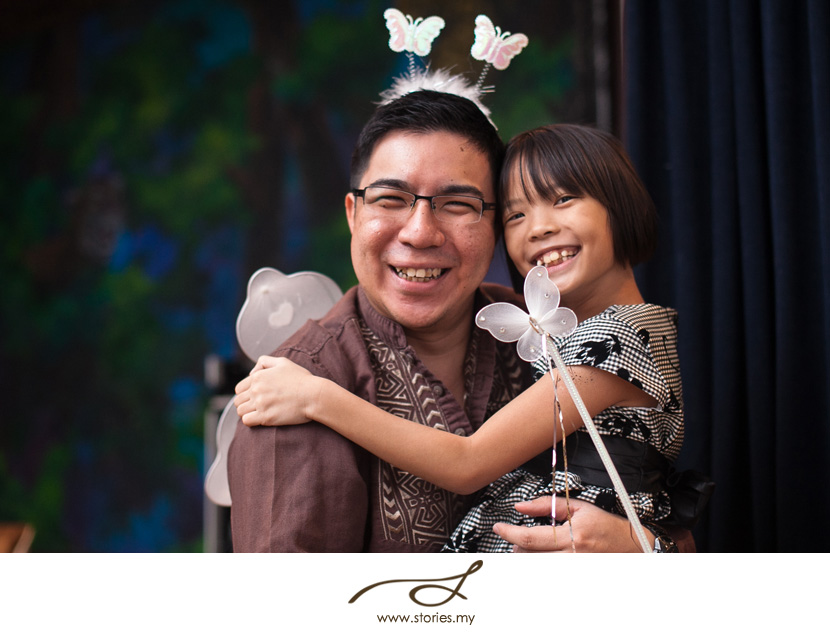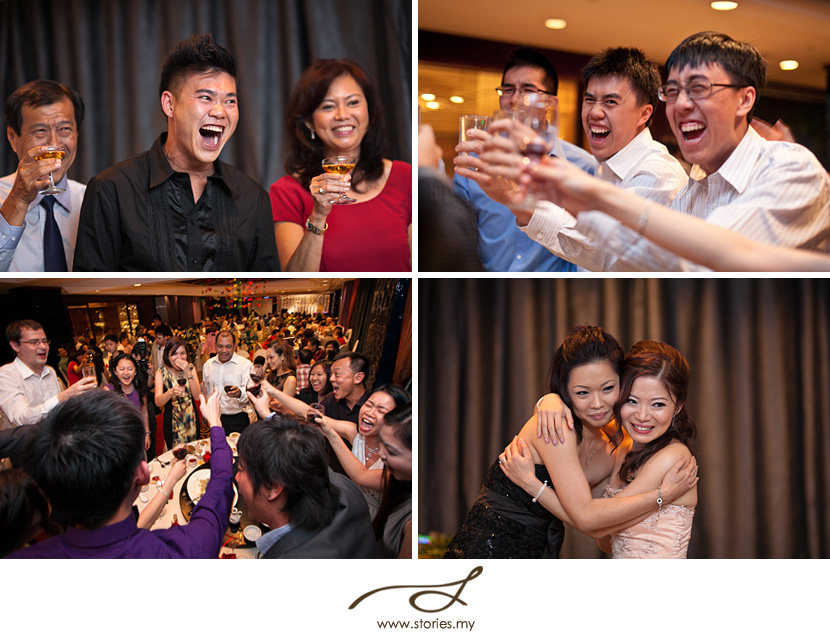 Kevin and Elaine, I hope you are enjoying married life to bits! Continue to charm each other and remain as best friends for years! Am really happy for the both of you. Lots of hugs and kisses!
Credits:
Photographers: Grace, Eric & Weiming
Location: St Peter's Church & Renaissance Hotel, Malacca
Vokswagen Kombi Rental: Stories.my
Car Decor: Gabriet Florist, Malacca