Eric and Jennie's wedding was epic. It was my first time in Jakarta, Indonesia, and I was stoked that they had chosen us over the many talented photographers out there. Eric himself is a photographer, so that was a huge compliment to us. A few months before their wedding day, we got acquainted properly through their pre-wedding shoot in KL. This is just one of the many reasons why I love photographing couples before their wedding day. We get to break the ice and feel comfortable with one another prior to the big event.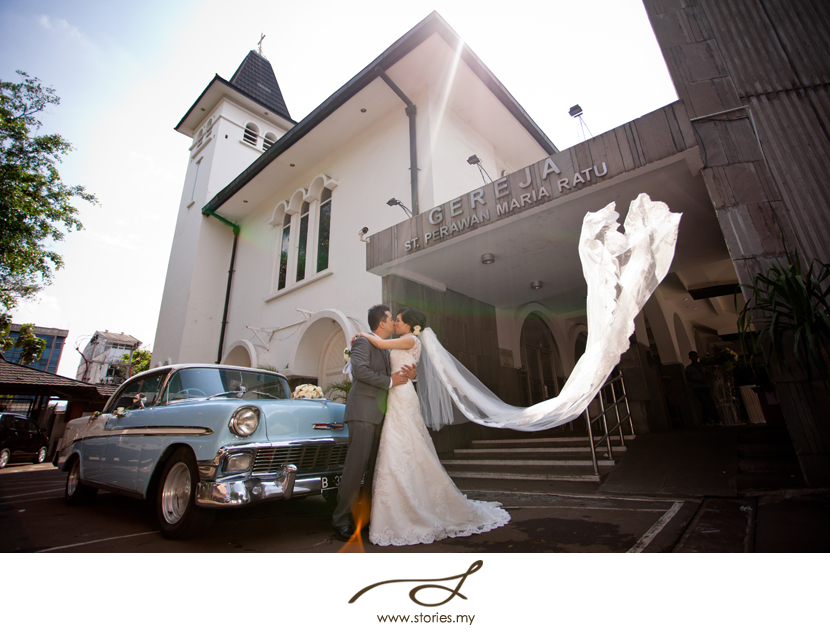 It was in spring of 2009 that Eric first laid his eyes on Jennie. While I am sure he was praying during the church rosary prayer at Bullsbrook, Western Australia, Eric might have been a little distracted. Perhaps. Jennie was not a familiar face…plus she is a gorgeous girl! Eric soon found out that she was there from Surabaya, visiting her sister Anne for a week or two.
Thanks to social media and Mark Zuckerberg, they started connecting by messaging each other on Facebook, Yahoo messenger and MSN. In Eric's words, "geek mode on!". After a lot of prayers asking God for signs, Eric finally plucked up the courage to visit Jennie in Surabaya where she was finishing her medicine degree. That month of February 2010 was a milestone, because Eric and Jennie became boyfriend and girlfriend then.
During Christmas of 2010, Eric visited Jennie's family in Malang, Indonesia and brought with him a Tiffany engagement ring. Unfortunately, Jennie discovered the ring accidentally in his camera bag, but he was quick to pop the question. She blushed. And then she said yes.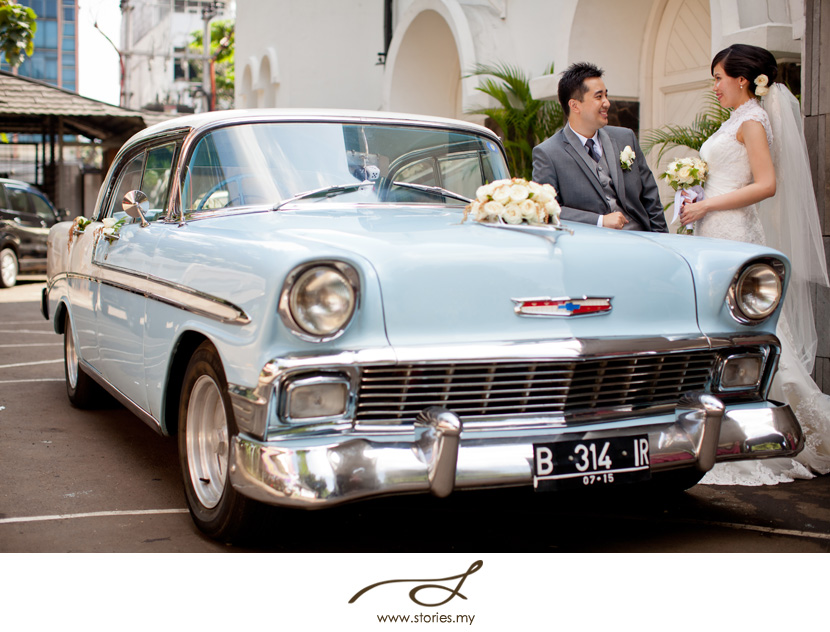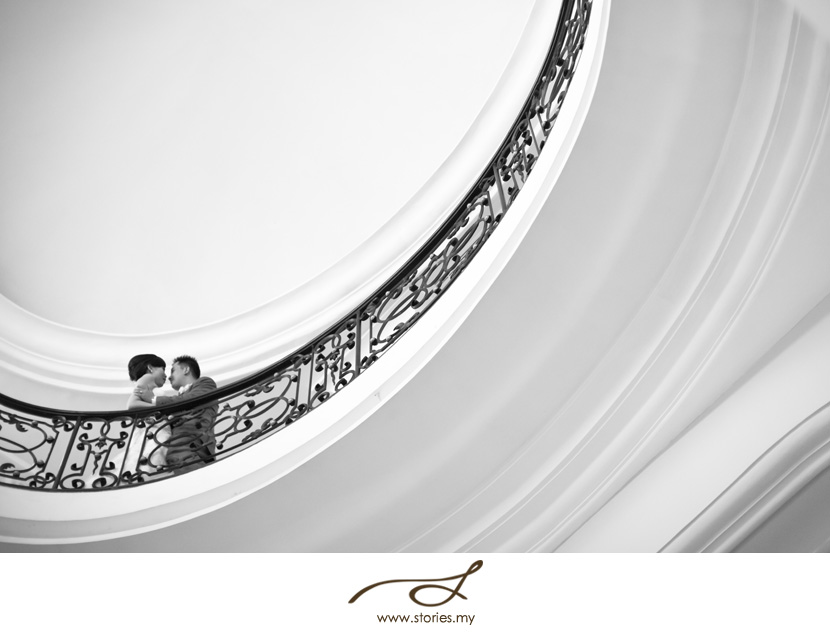 Be warned people, this is a super duper long post! It's really hard for me to pick my favourites!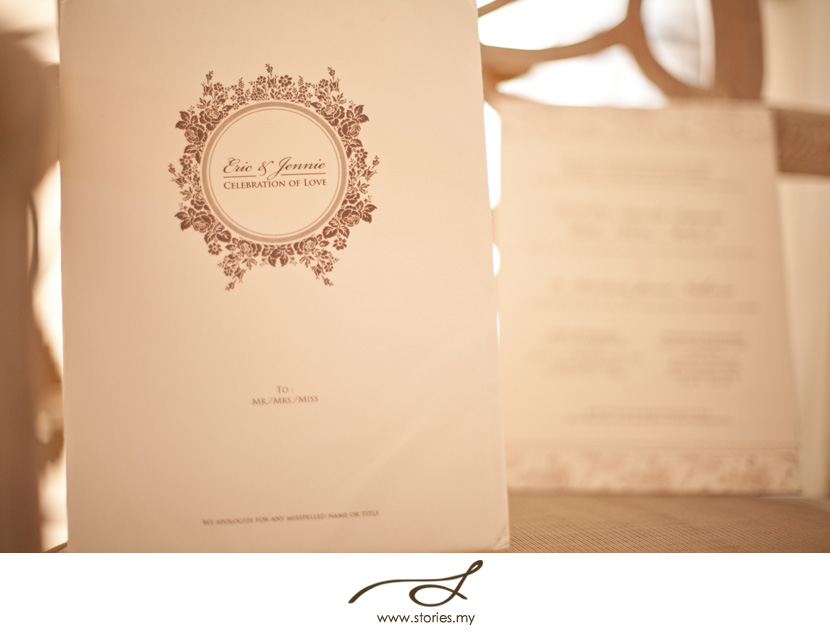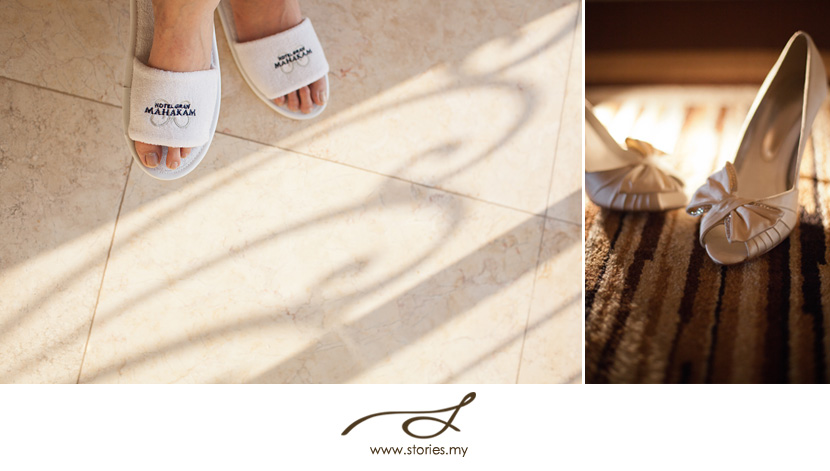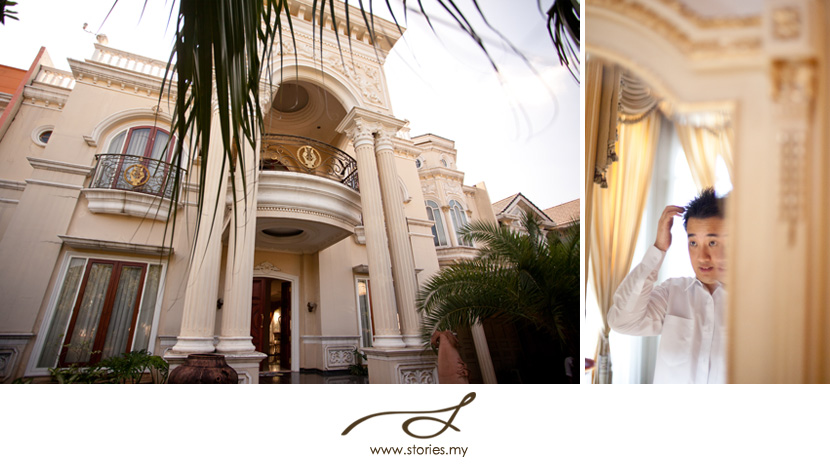 Amazingly, Eric has a tiger in his home. Uh, is this real, Eric?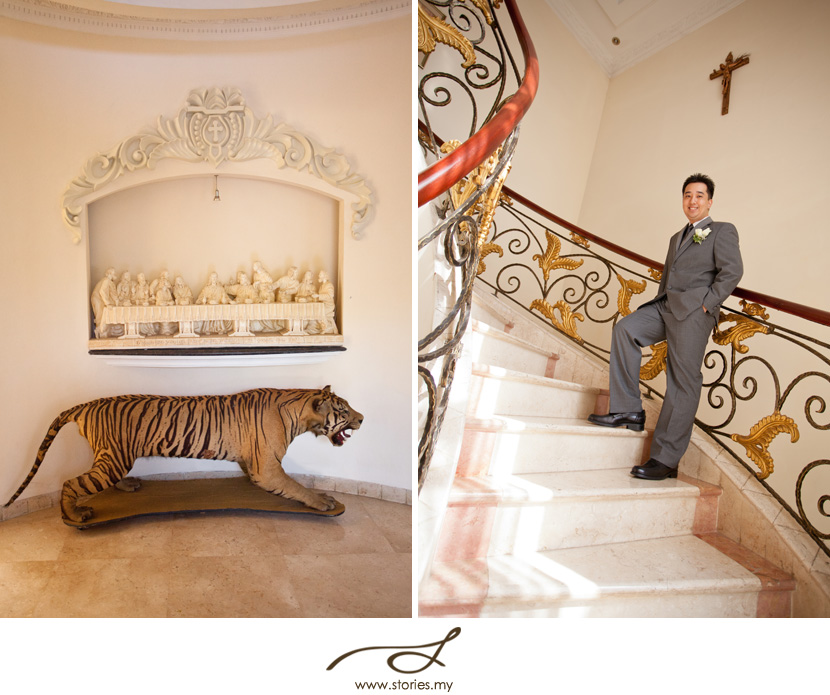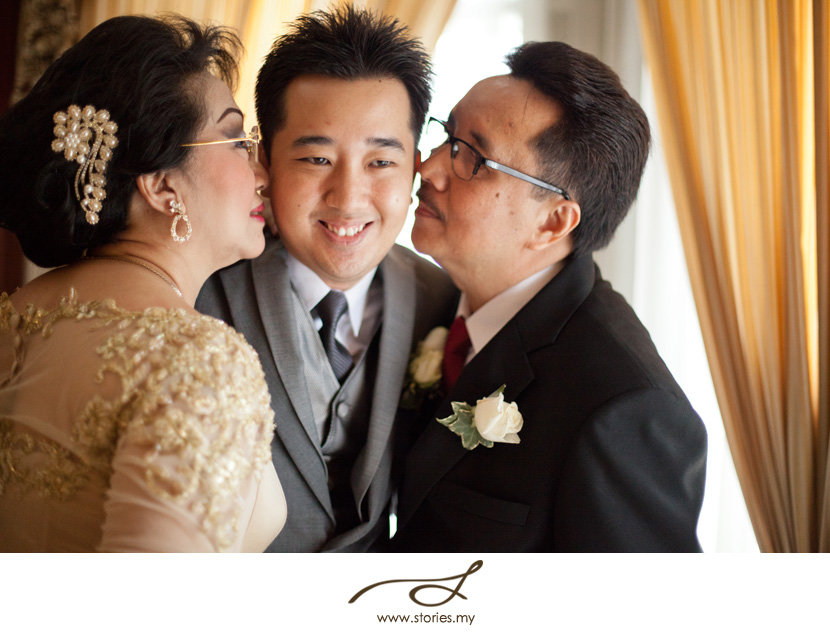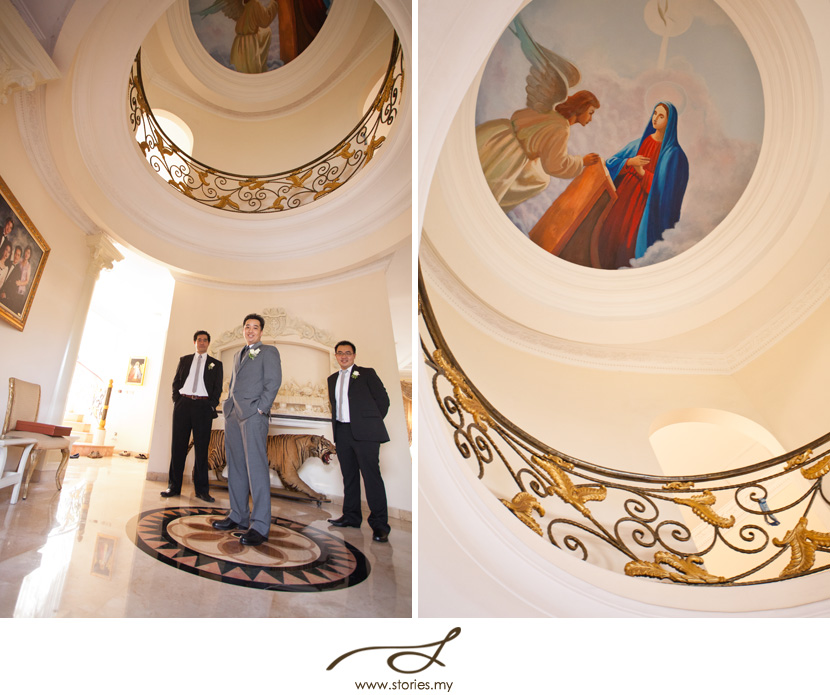 Interestingly, the wrought iron stairs at Eric's home and the stairs in Hotel Gran Mahakam is pretty similar.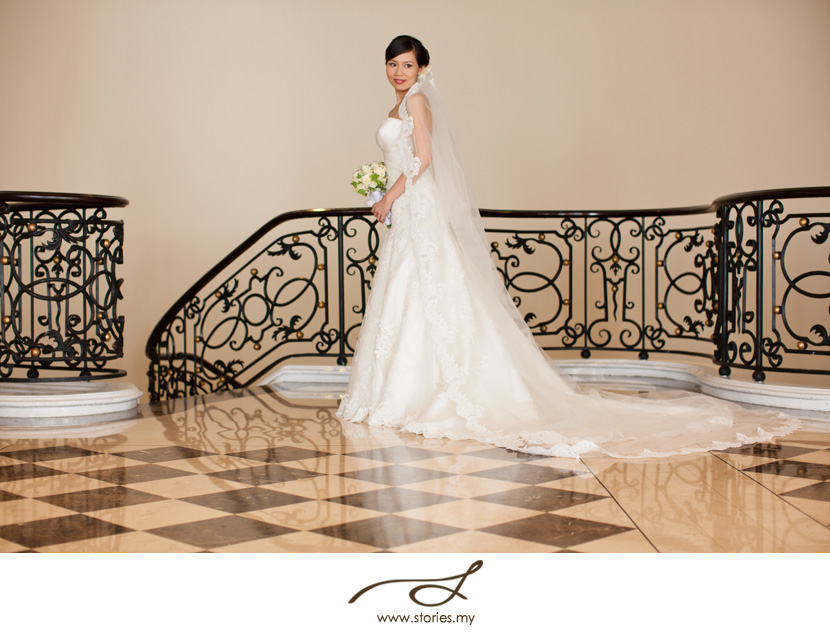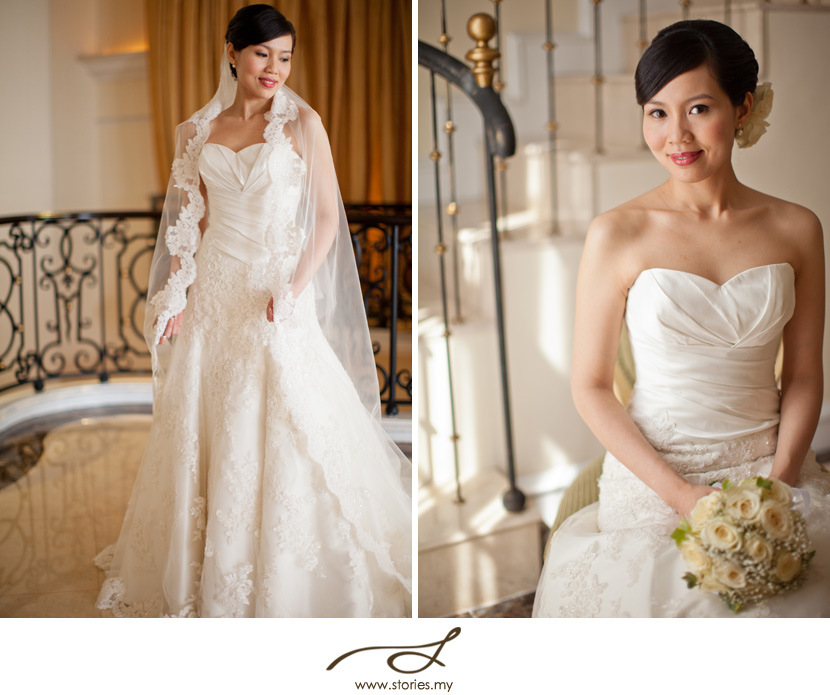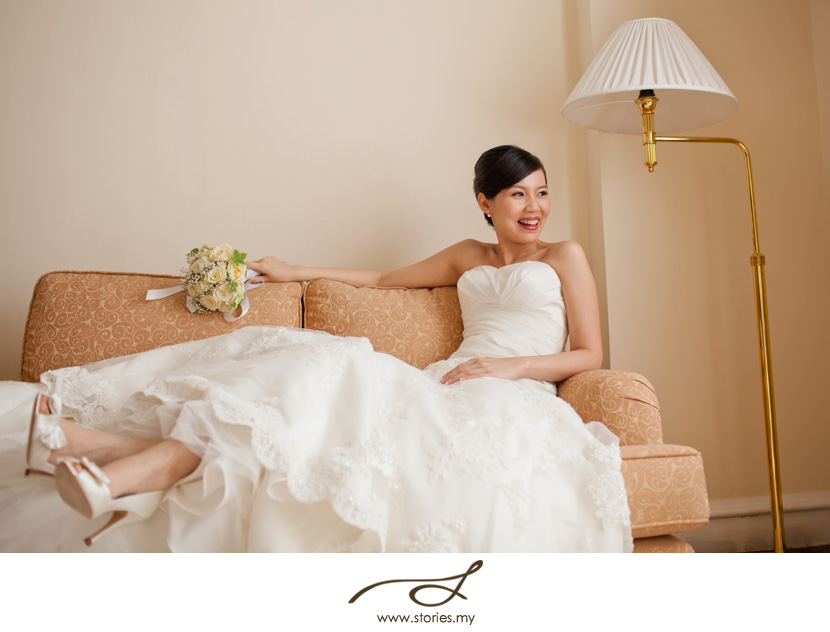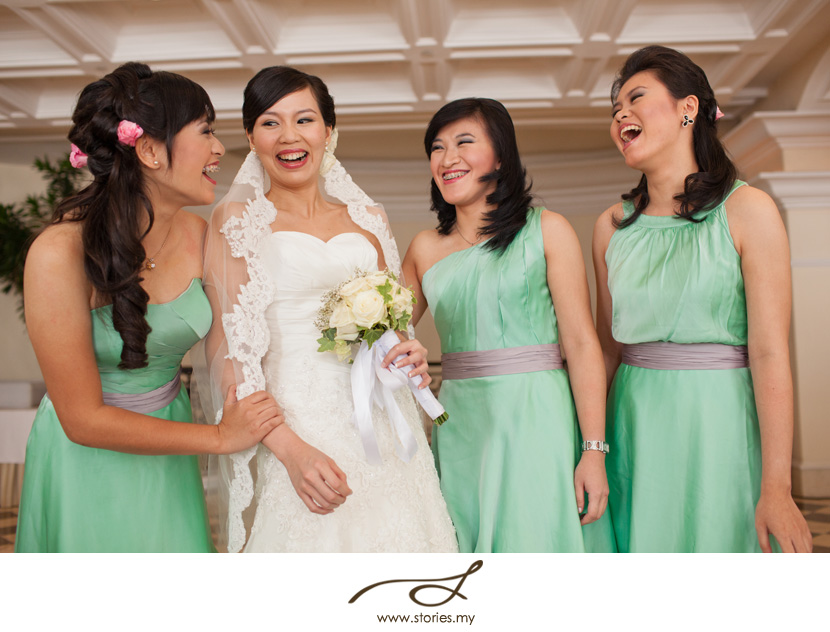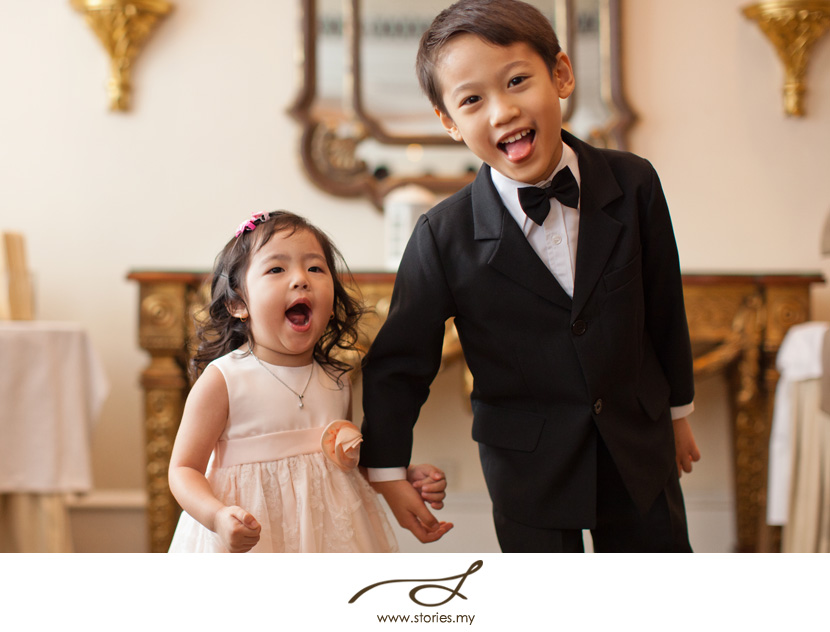 Their ceremony was held at Santa Perawan Maria Ratu, a Catholic church in Jakarta. I love the photos taken by Alex below… before she walks into the church. Their wedding car was a gorgeous vintage Bel Air!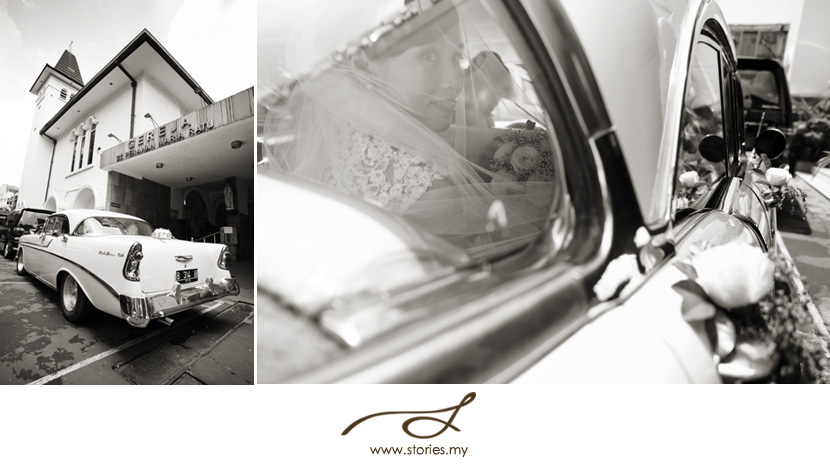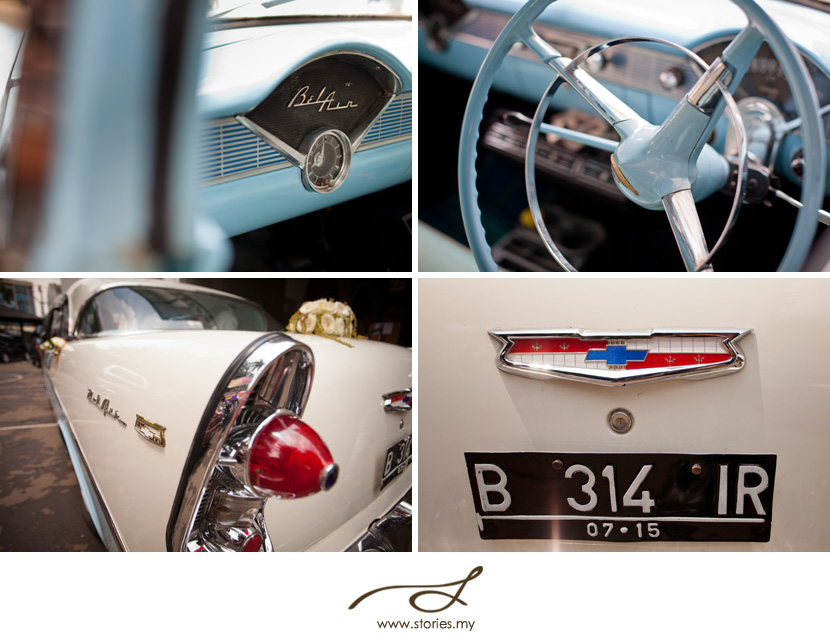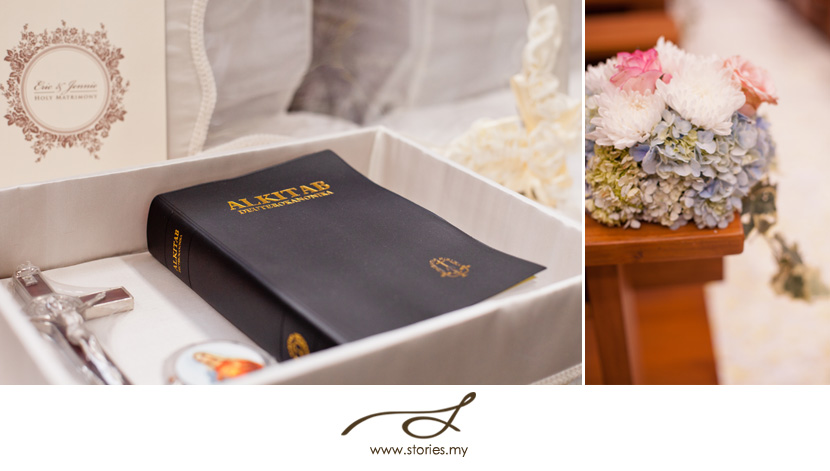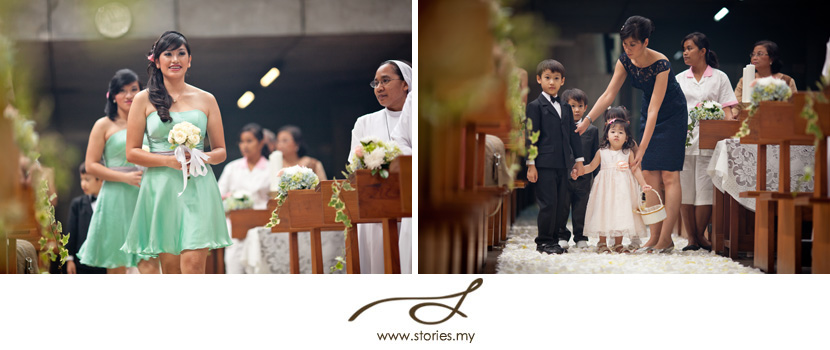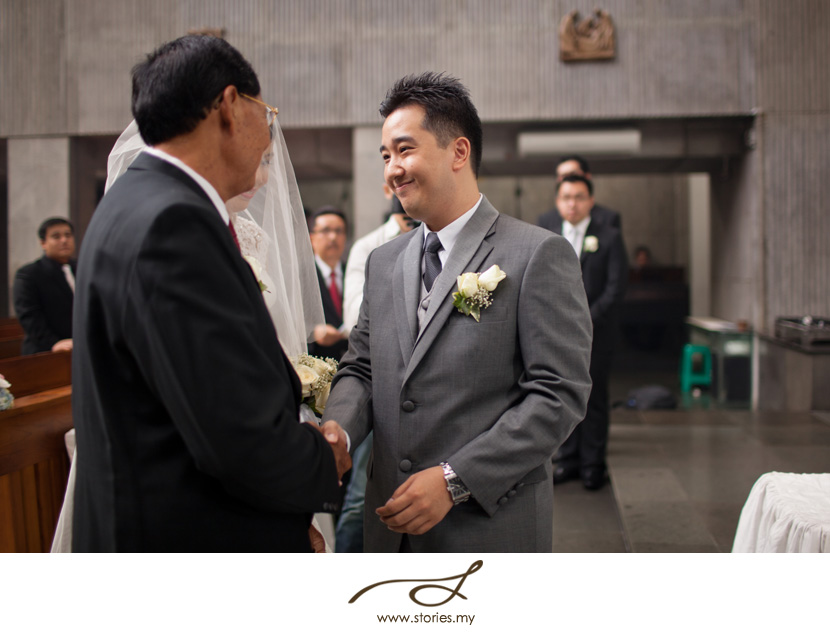 I love the modern design of this church. When Eric told me there's heaps of natural light streaming into the church, I was really excited! I love photographing weddings in buildings that has lots of natural light. Lunch receptions in locations with large glass windows make me do a little leap too!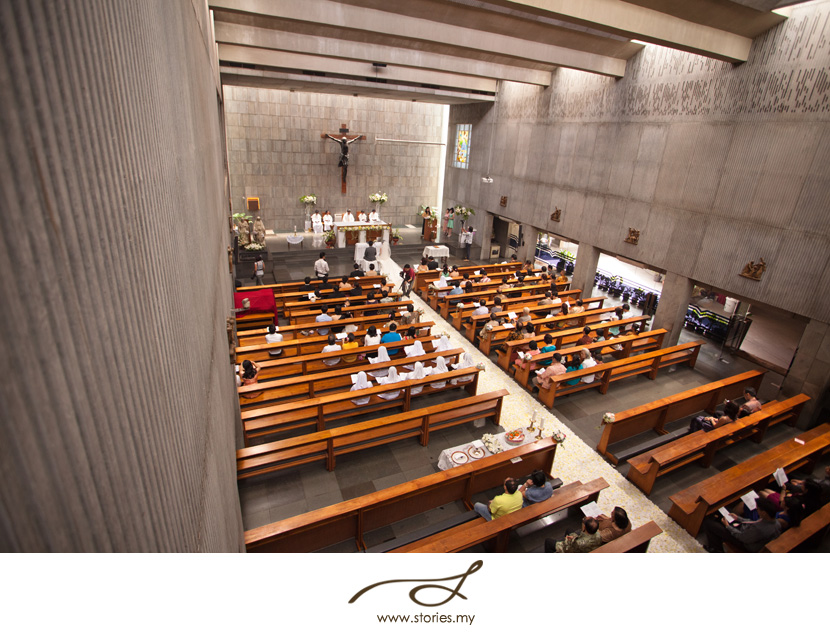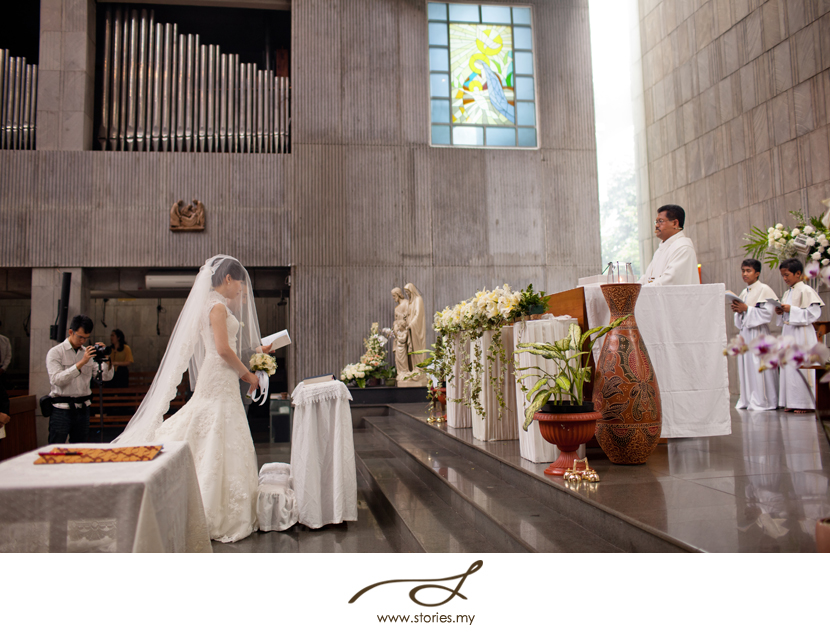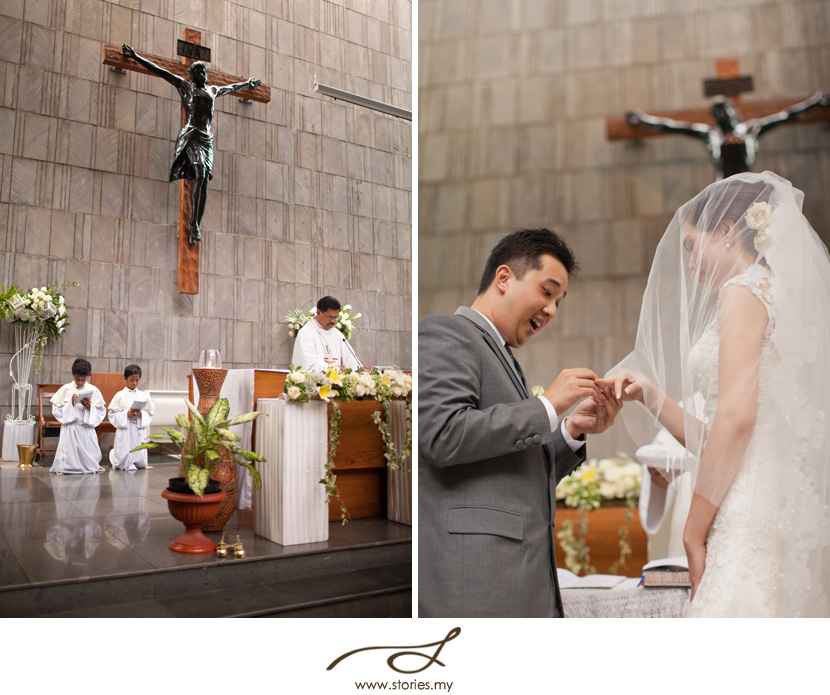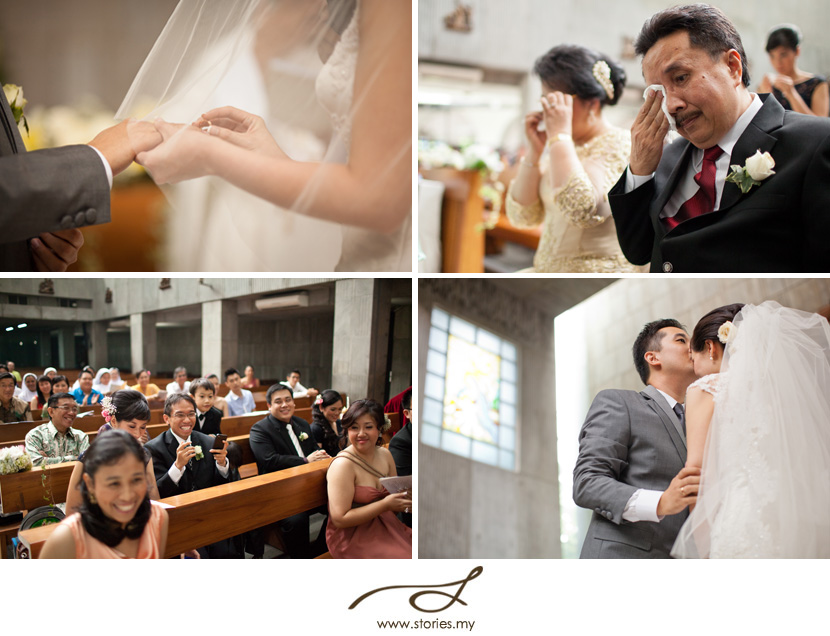 The Catholic wedding ceremony in Indonesia differed slightly from the ones I have photographed in Malaysia. It lasted longer (1.5 hours) and there were gifts presented to the bride and groom as well, halfway through the ceremony.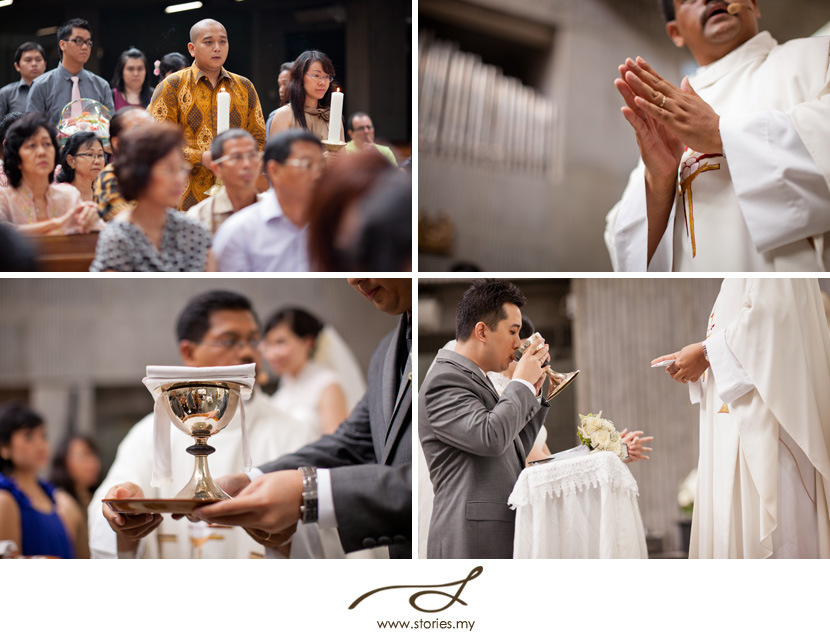 The universal language of love extends beyond boundaries. No matter what language you speak, love is the thing that connects us as humans. Eric and Jennie appreciated their parents and in-laws after the ceremony. I thought it was really meaningful and emotional, and something every married couple should adopt as practice during the wedding.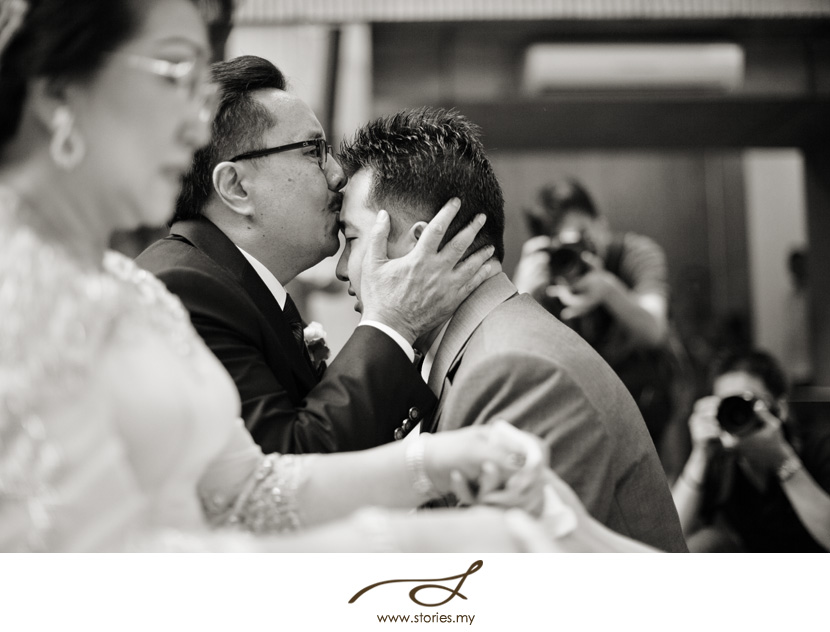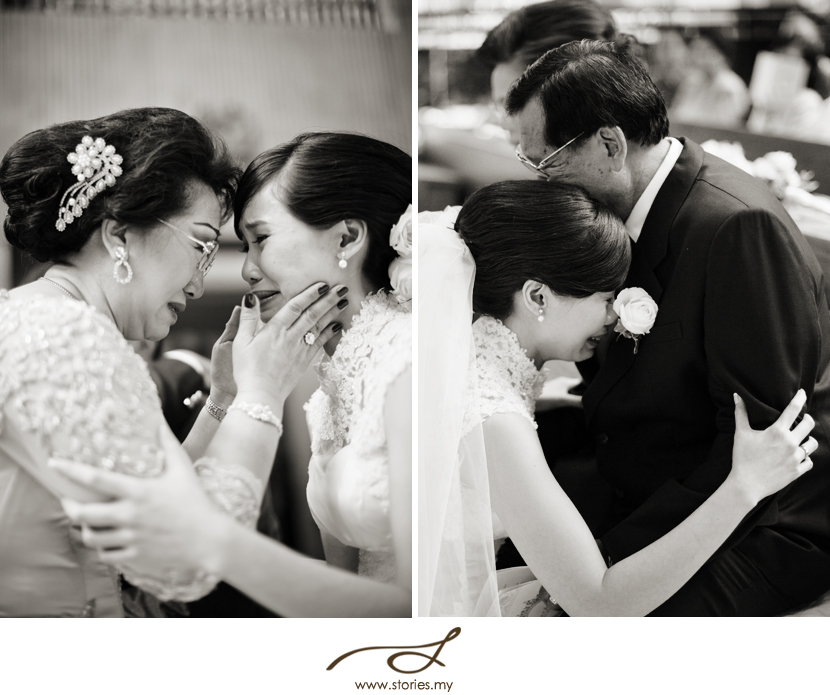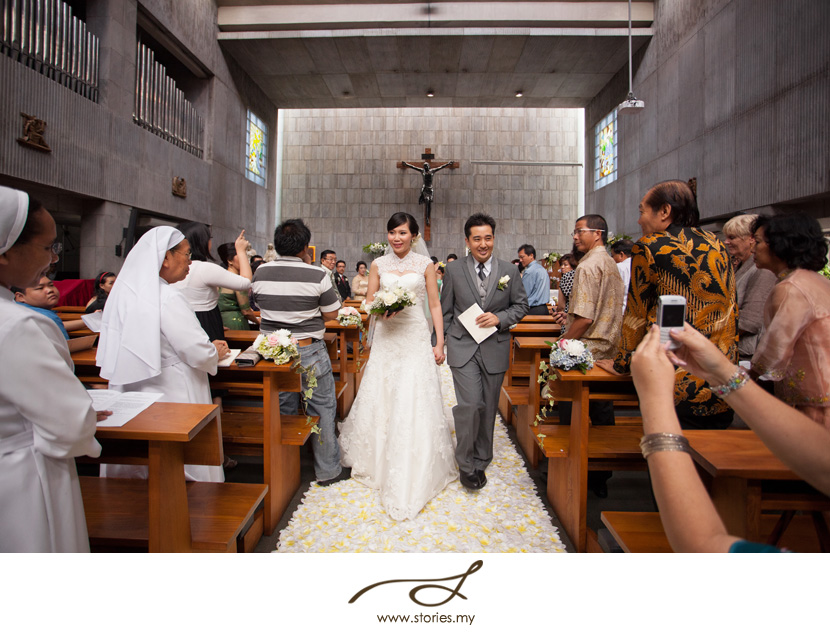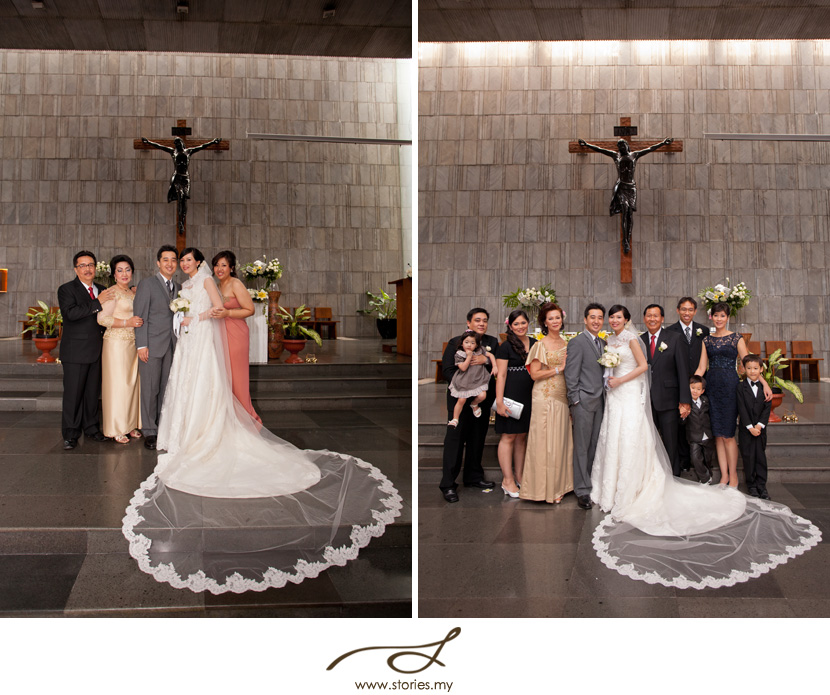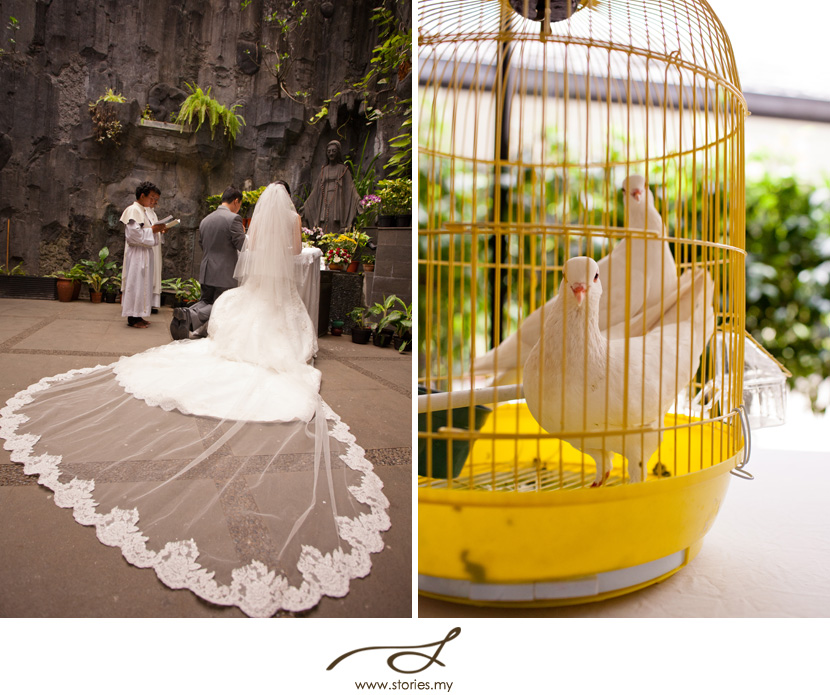 After the group photos, Eric and Jennie gathered everyone outside the church and released pigeons and balloons into the sky!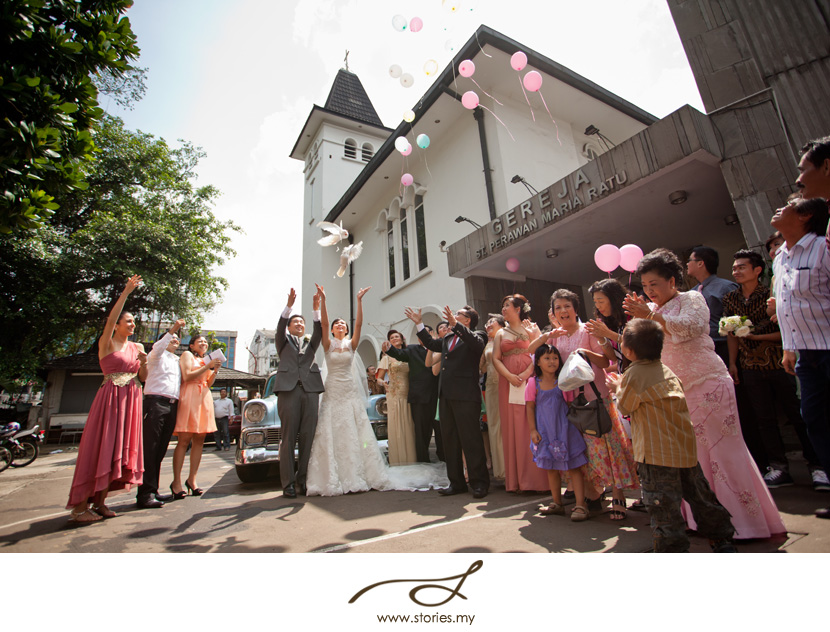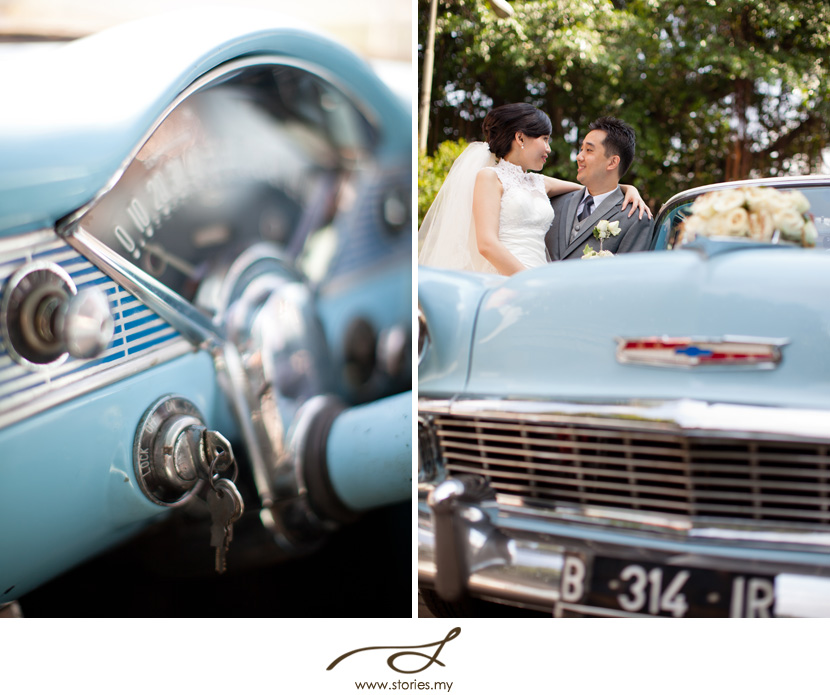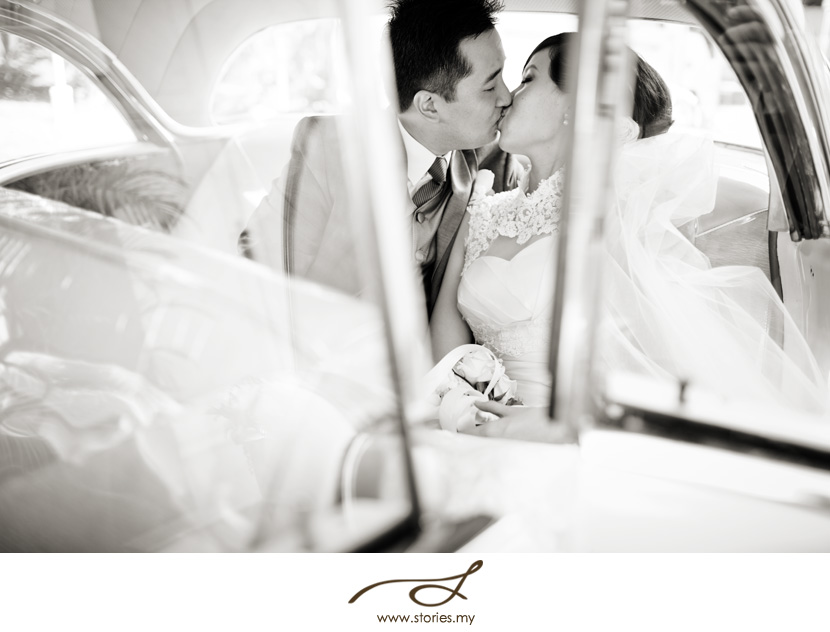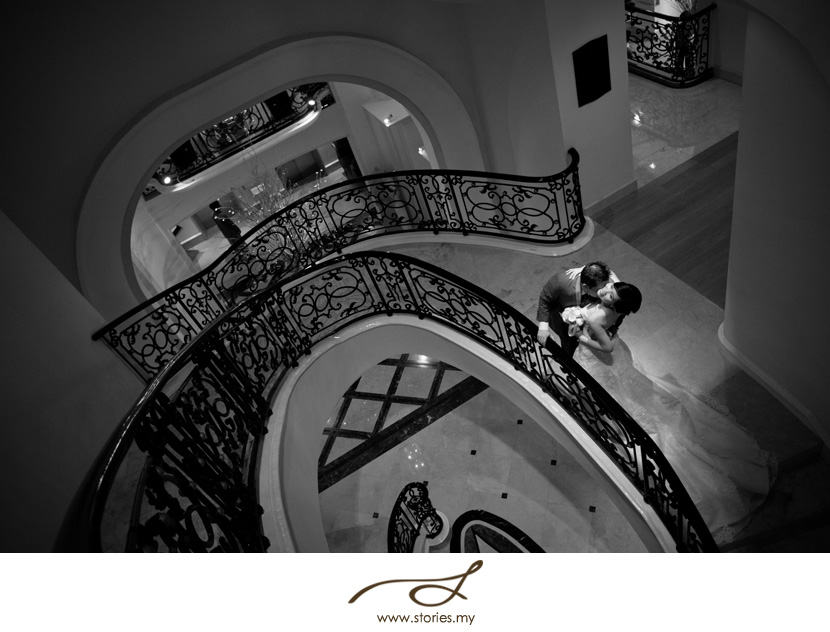 Every Chinese wedding is not complete without the tea ceremony.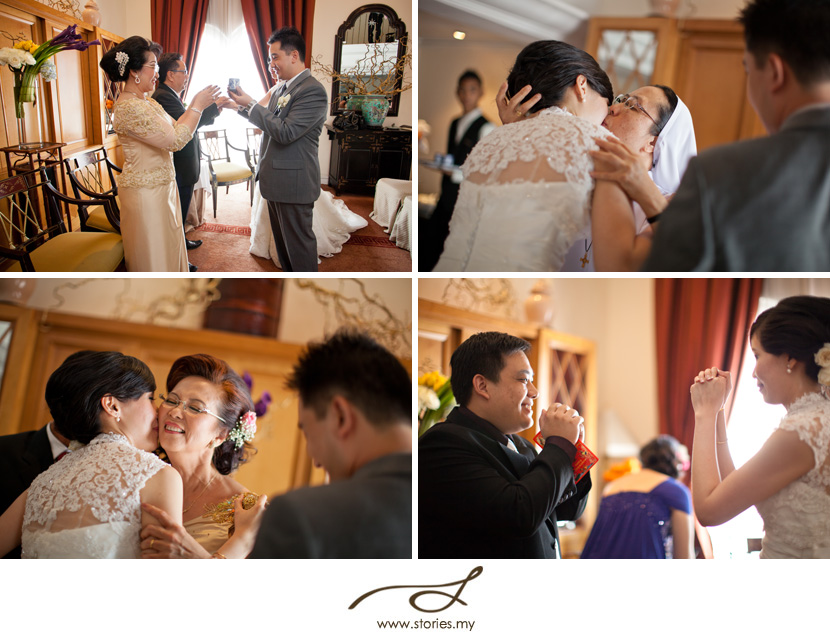 Dinner was held at the Gran Mahakam hotel.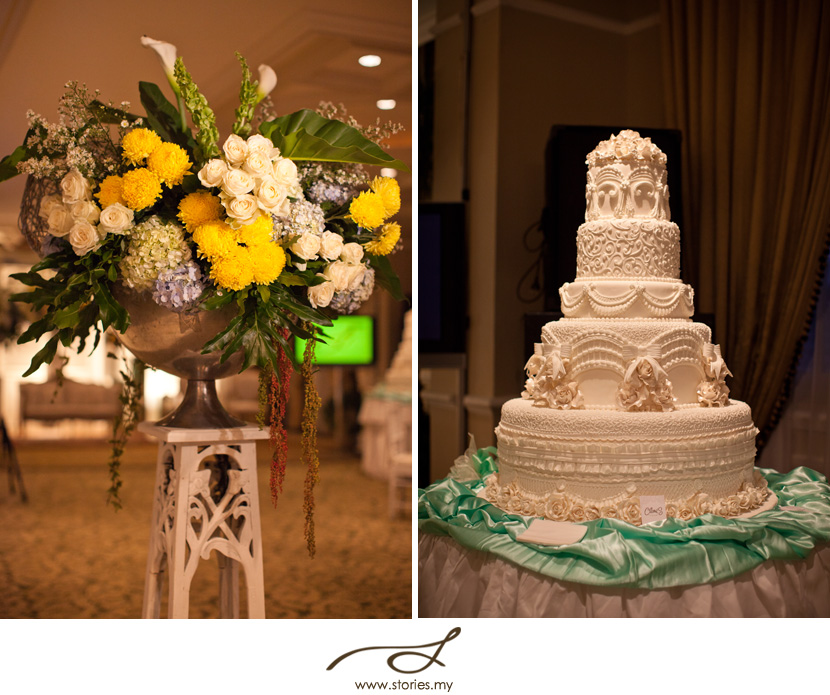 I love the reception area! Makes me want to pack one of these vintage dressers and bring them home to Malaysia!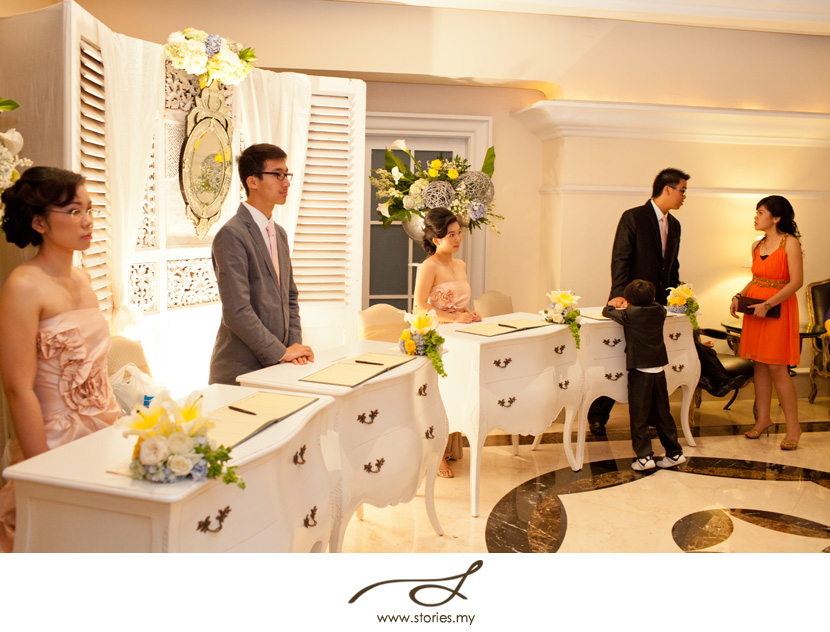 Luggage tags is a practical idea as a wedding favour!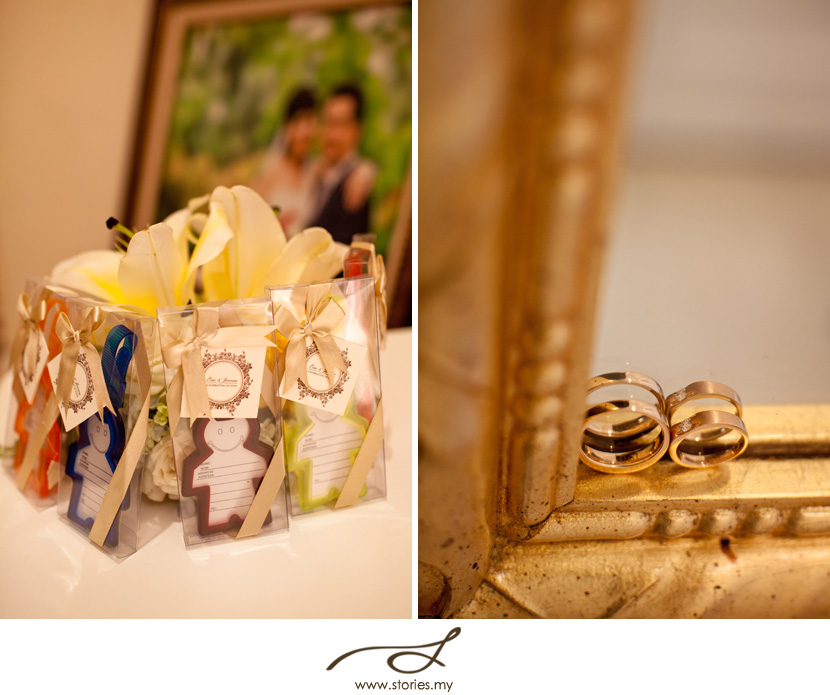 The other unique thing about Indonesian weddings is the dinner reception. I was surprised to find out that standing receptions is a norm in Indonesia. 600 guests came for the buffet dinner, stood and mingled in the hotel ballroom and came to the front to take photos with the bride and groom. There were a total of 2 large round tables.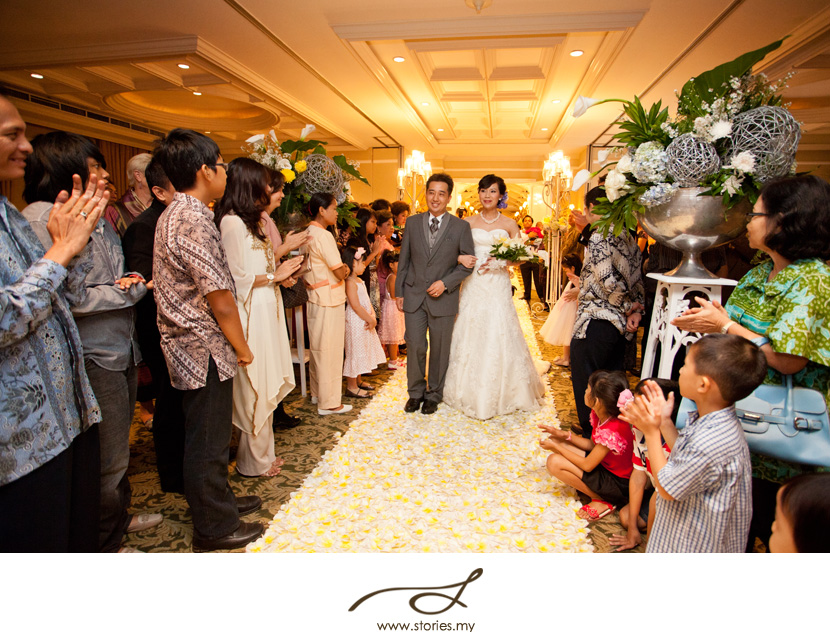 It was really sweet that Eric's English teacher flew all the way from Australia to attend the wedding.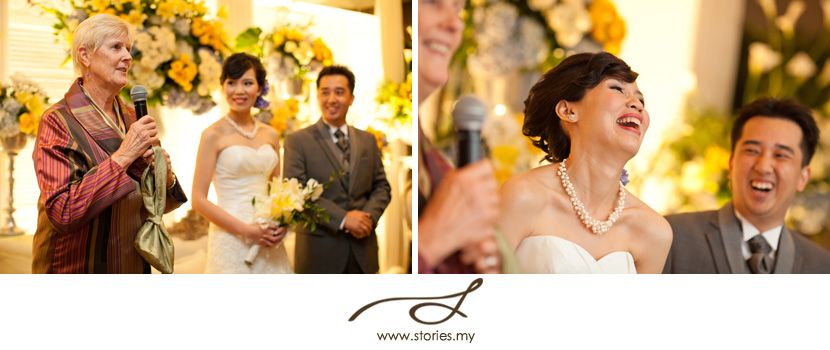 And finally, the amazing group of wedding planners (including Eric's sister Elsa) who made the wedding happen.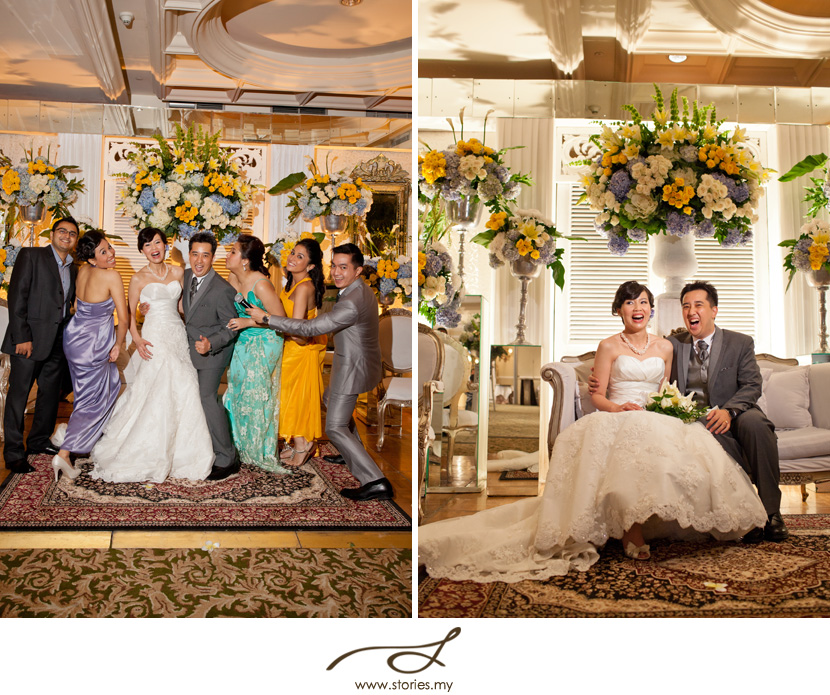 Eric and Jennie, the both of you will always have a special place in my heart! Thank you for your trust in us even though we did not meet face to face when you made the booking. I appreciate the friendship and kindness you have shown us. It's clients like you that make our job so easy (and meaningful)! Hugs!!
Credits:
Photographers: Grace & Alex
Wedding Gown: Venisee Couture
Groom's Attire: Pizzaro Sensation Design
Shoes: Rococo
Hair & Make Up: Michelle Touche
Decorations & Flowers:  Rumah Kampung
Stationery: Red Ribbon Gift
Cake: Clara Cake
Videography: Flawless Pictures
Location: Gereja Santa Perawan Maria Ratu & Gran Mahakam Hotel, Jakarta, Indonesia
Wedding Planners: Vanessa & Retno