Who would have thought, that 4 very different photographers with unique personalities and style could sit together and organize something as unlikely as a female photography workshop? It took us 5 months to brainstorm ideas, get together a sponsor list, and plan for the event, but our inaugural Bloom Workshops was a hit! The event was held on the 10th & 11th of March 2012 at the Terrace of Hock Choon and attended by 30 eager female photographers. The trainer list consisted of Anna-Rina, Asther Lau, Fiona Lim and myself.
We would like to thank our main sponsor, Canon and all our other sponsors Schmidt Marketing, Wall Canvas Arts, Simplr, Laura Mercier and Kelly Moore bags for adding lots of spice to the workshop.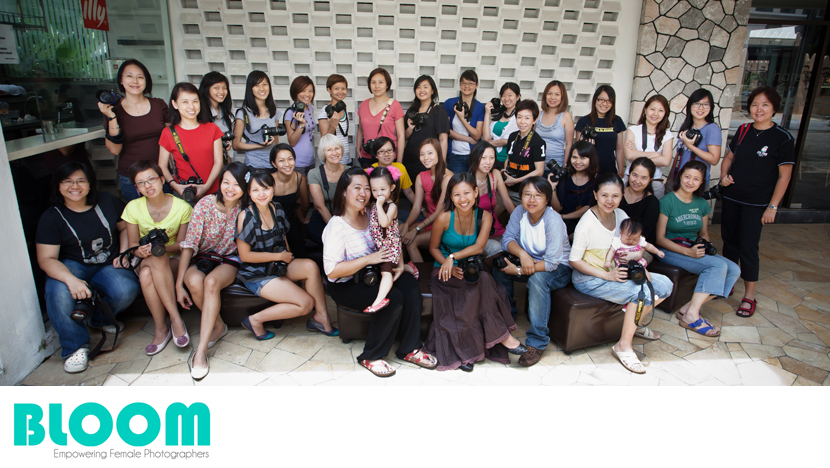 I had a session on lighting, which is a huge topic to cover in 3 hours! I taught the participants how to look at available light and also did an introduction on off camera flash techniques. I was really excited to read some of these comments on my session:
"Something new and challenging but very beneficial as before this lighting was something that I didn't take seriously. Understand that it's all about the light and not all only about the location and pretty subjects."
"Clear & Precise. Enjoyed applying the techniques during the practical session. Hot models haha."
"I came away with so much more tips that I'm excited to put into use!"
For those of you who couldn't make it, here are some photos from the workshop! When the participants arrived, they were greeted by Diane's friendly smile.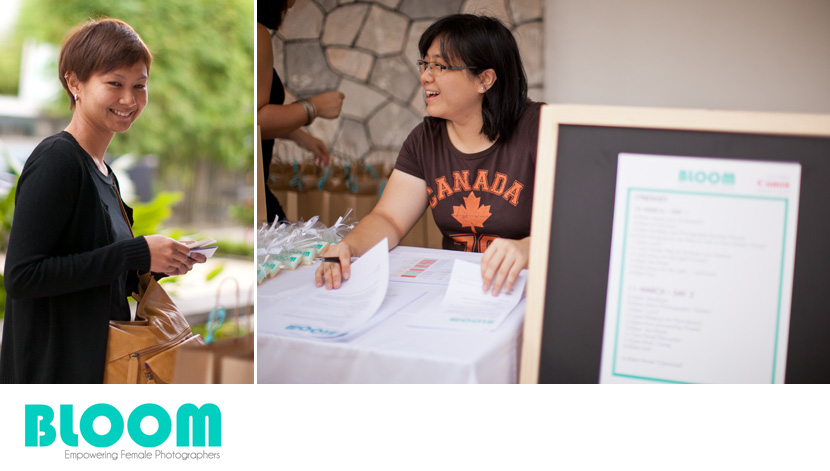 And they received a Canon paper bag filled with lots of yummy goodies from all our sponsors! They even received a personalized print of their photo, created by Simplr.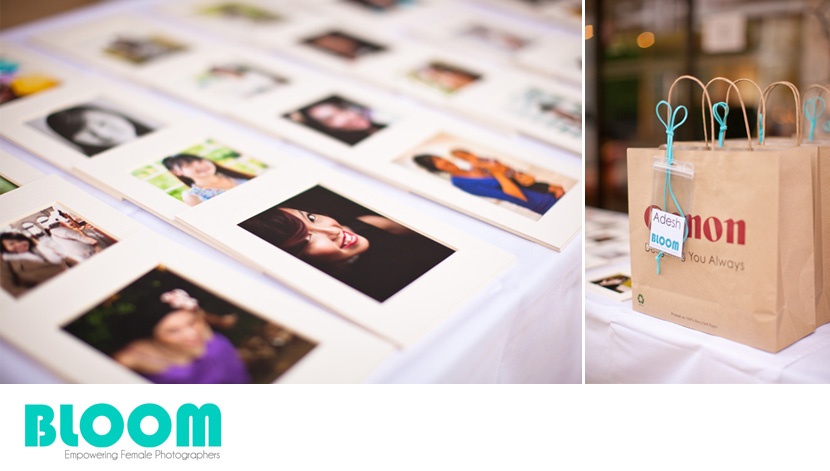 The women got excited too when they saw a little 'panty' in their goody bag. It was filled with Laura Mercier samples!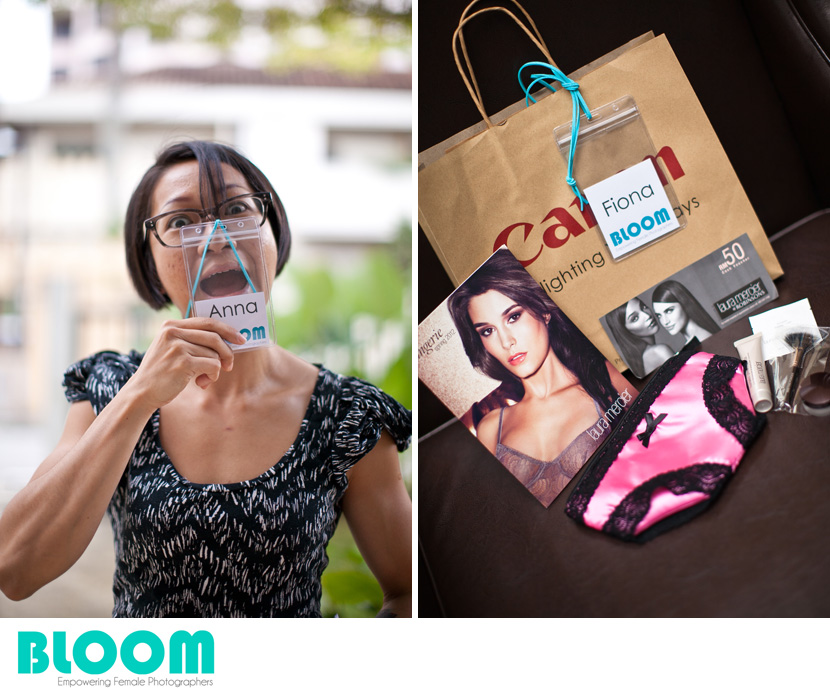 And you have to include food, right! Some delicious cupcakes from Just Heavenly for tea, and cookies from Liez Cakes.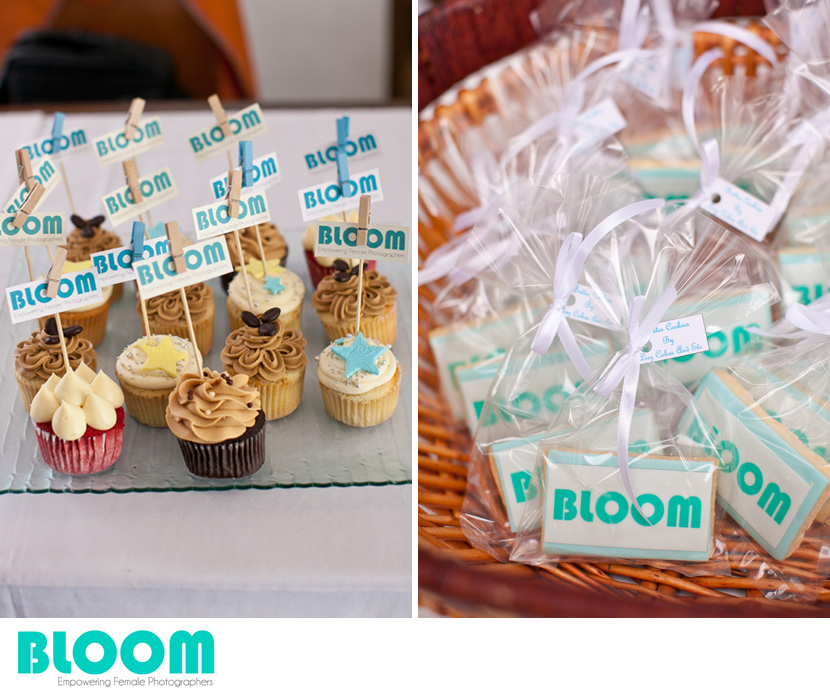 Just for fun, here's another shot of the yummy cupcake!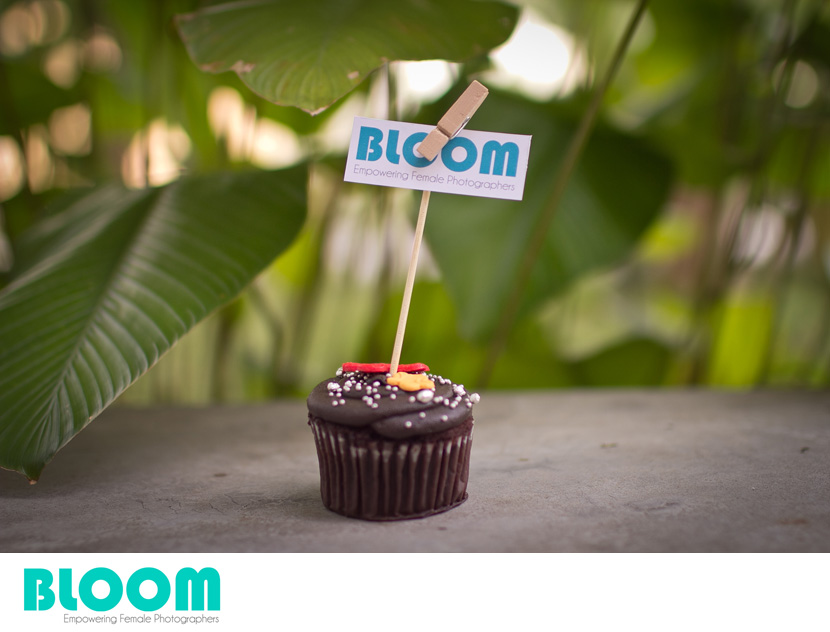 Meet our sponsors, Jared and Kennes from Simplr.
They make beautiful handcrafted albums, boxes and DVD folios.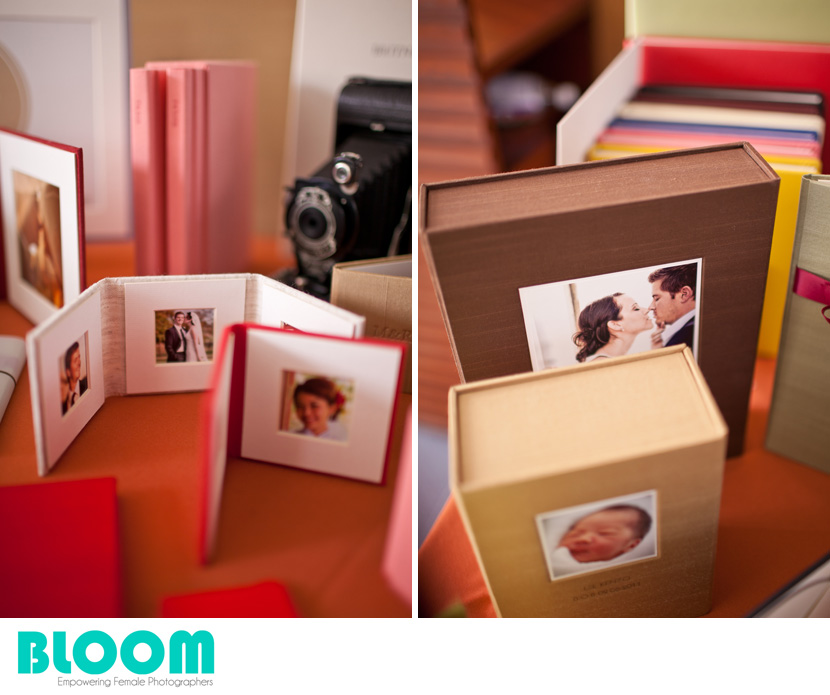 Another one of our sponsors, UHung from Schmidt Marketing. Featured below are the awesome Jawbone Jambox products and Gamilight flash modifiers.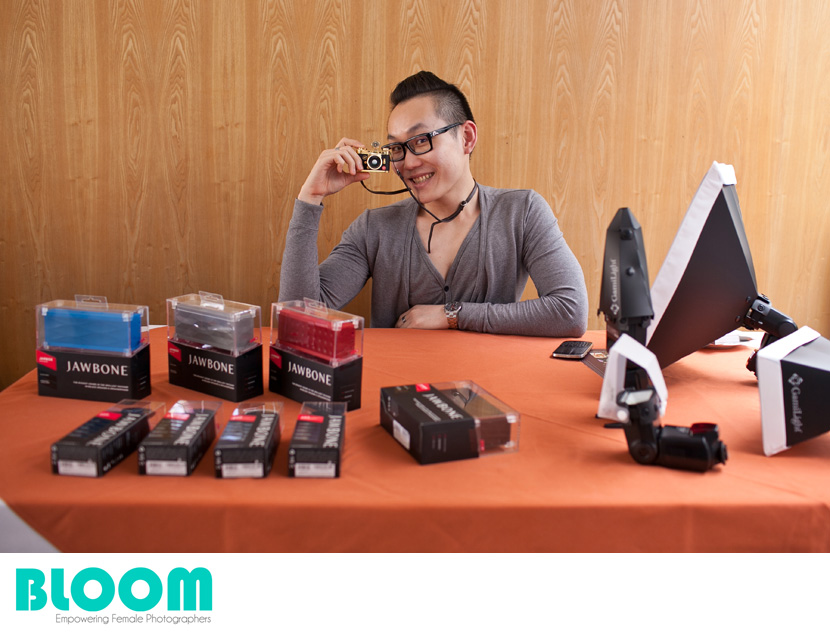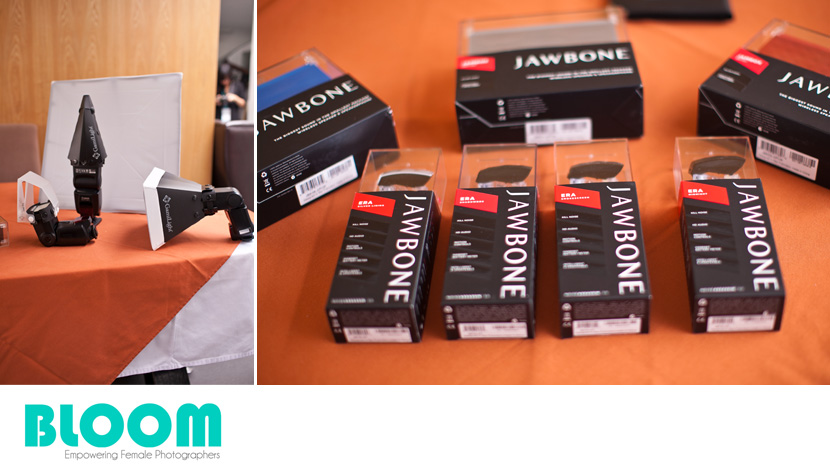 Rachel from Hambone, bringing Kelly Moore bags to fashion starved female photographers.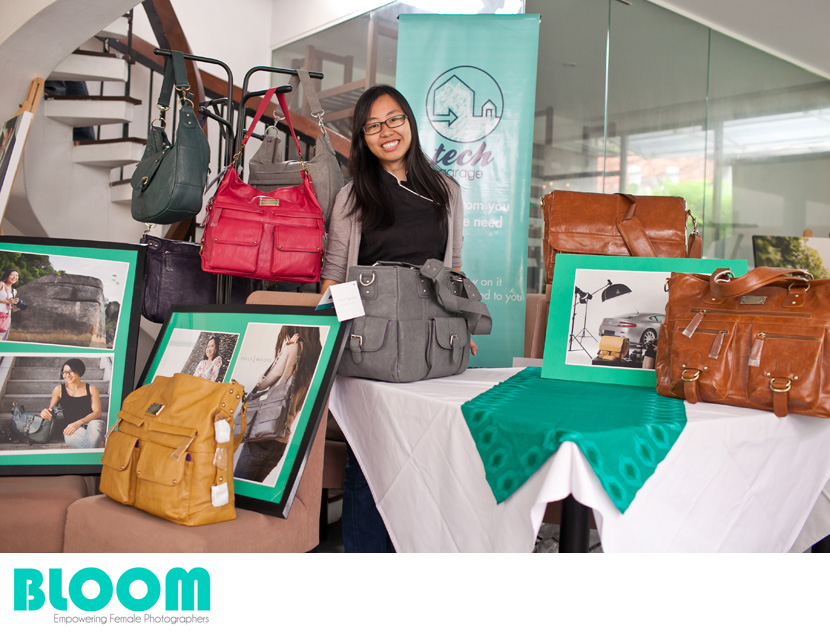 As you can tell, the bags were a hit!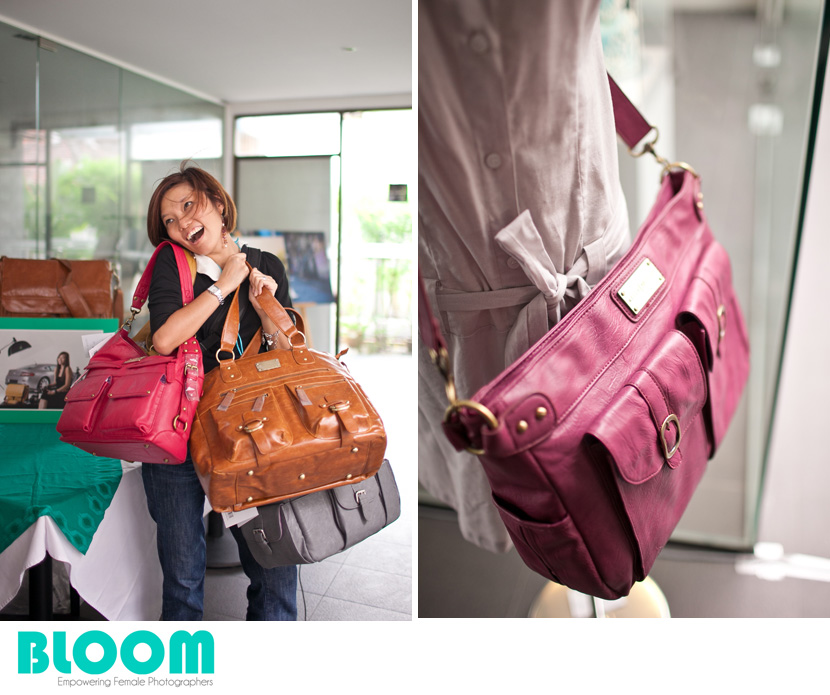 Darren and Sze Ming from Wall Canvas Arts. Awesome canvas prints that last for aaages.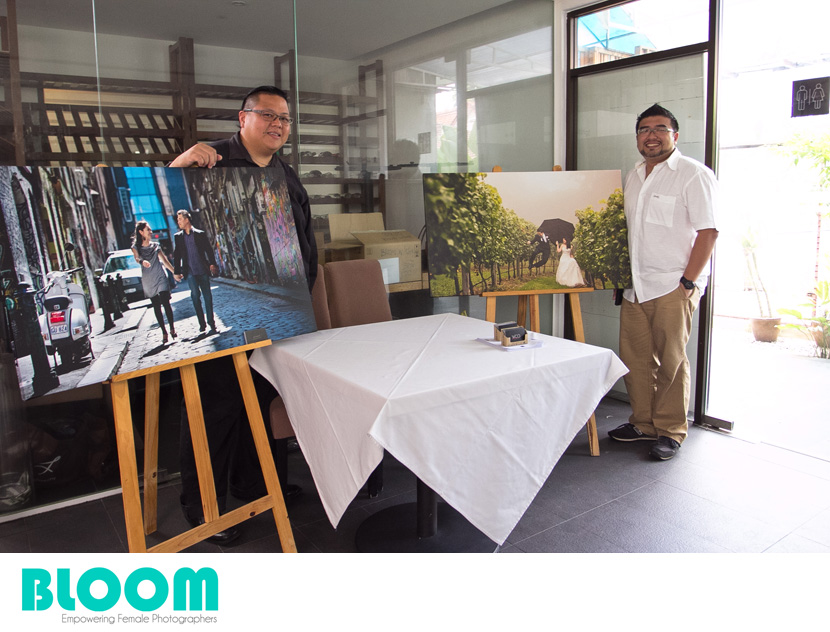 Fiona started off Day1 with a short talk on business and branding.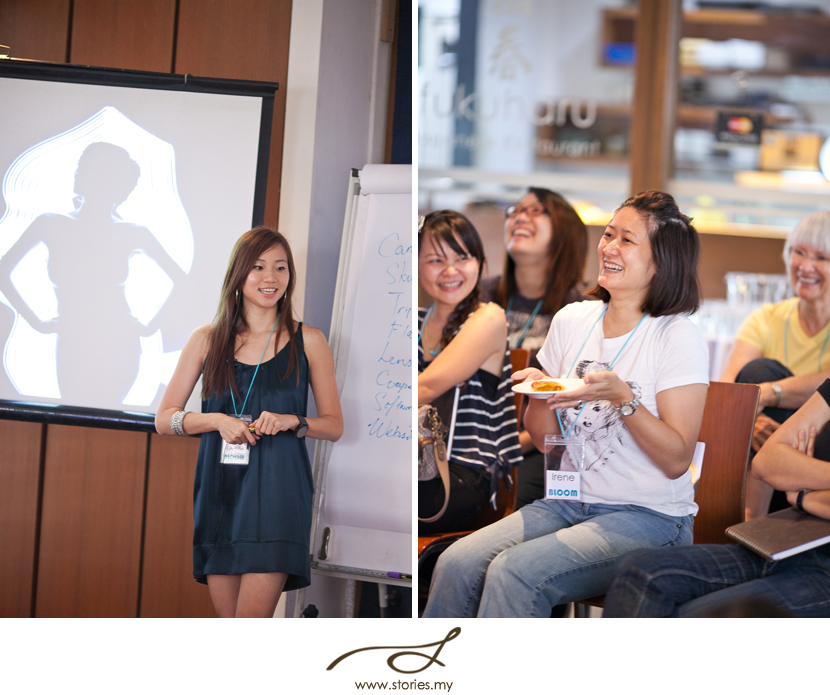 The whole environment was really laid back. We wanted to create something different in terms of experience for our participants.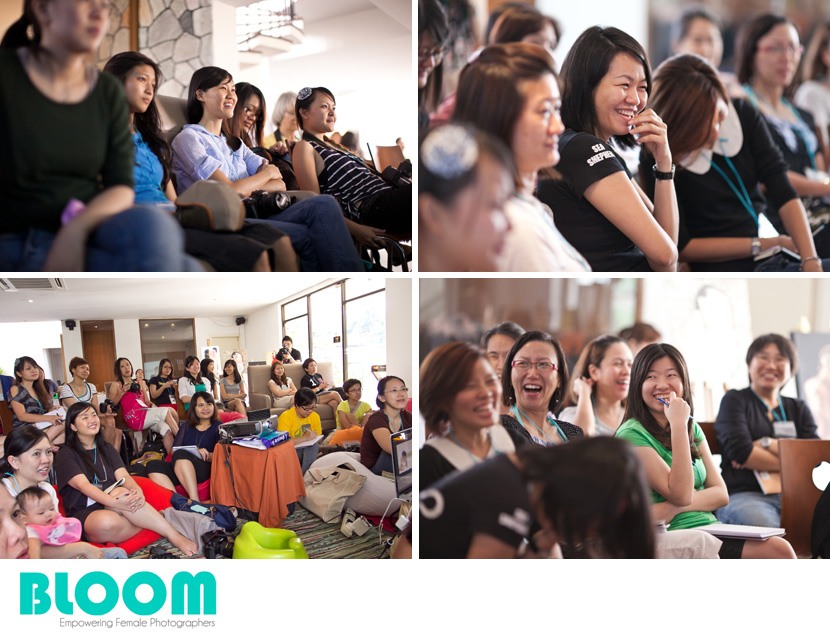 Next up, Anna on her funny and practical session "Bringing up the natural side of your subject".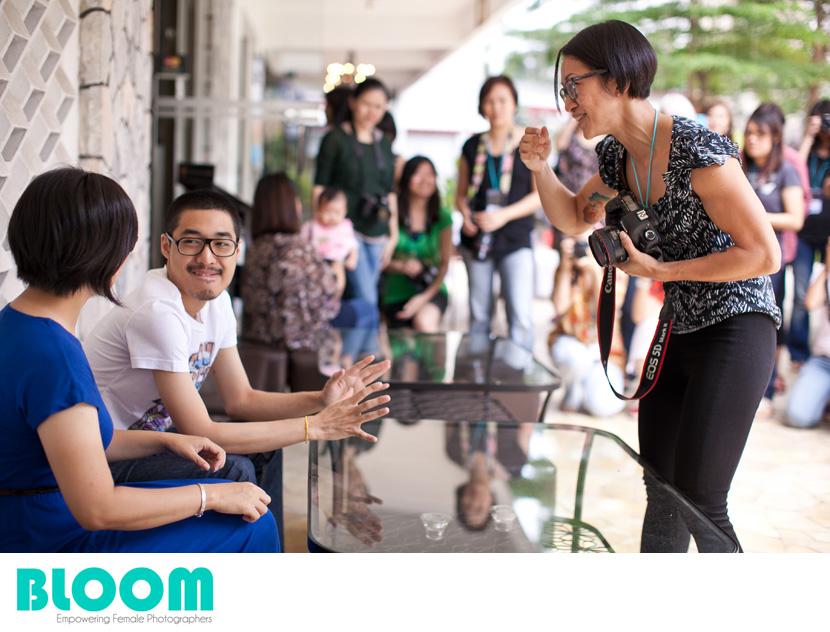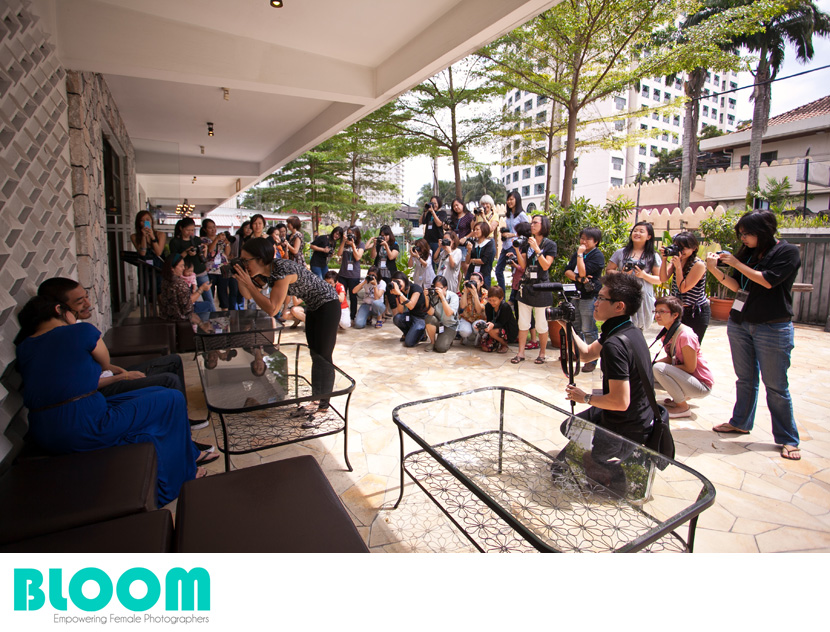 After a heavy Japanese meal, we had a short 45 minute fitness session! Lyn Kong, a fitness trainer taught the girls stretching exercises and how to keep yourself fit before a job.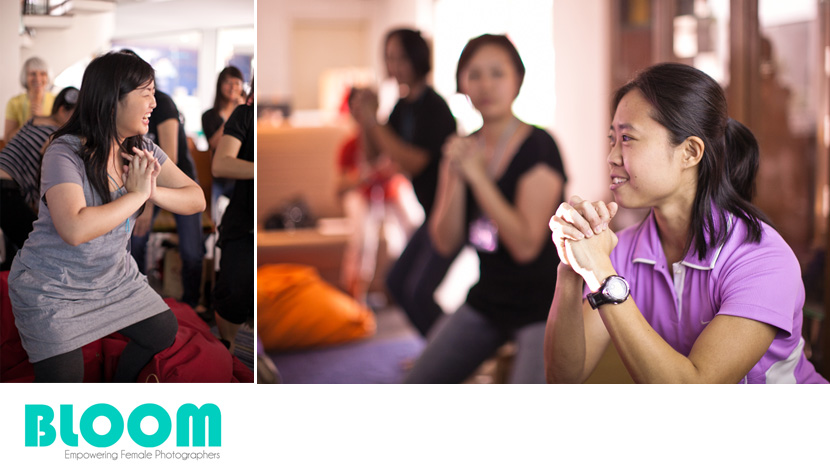 Day 1 ended with my lighting session. While I was teaching, Grace Wang was doing the make up for my 2 lovely models.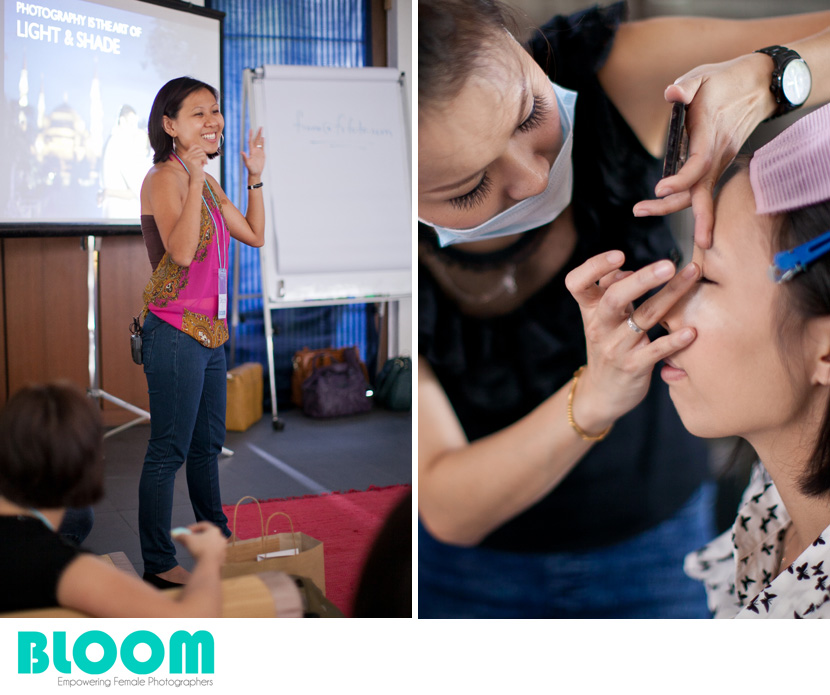 Here's Wai Kit and Sze Mun.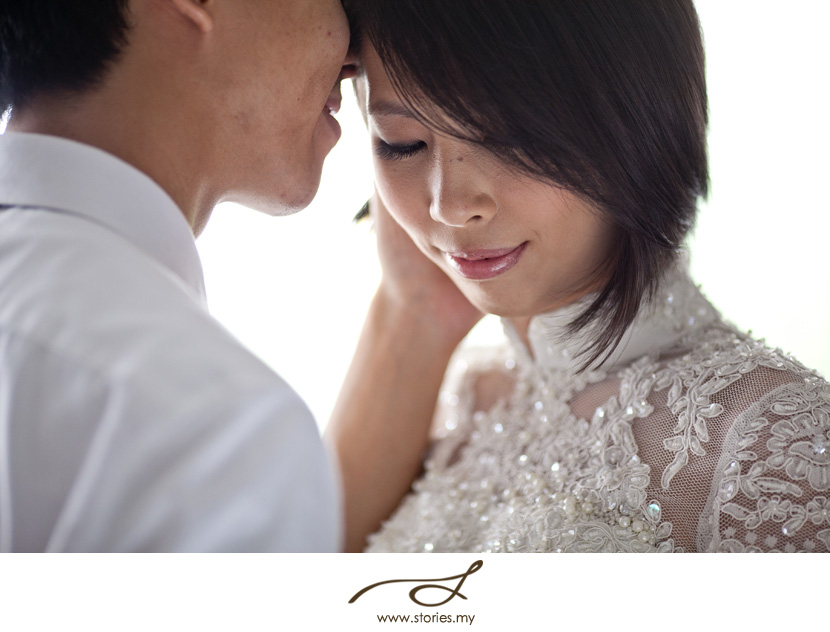 And there's Young Lee and Yi Hui. The 2 images below were photographed very differently – one with natural light, and the other with a flash, using the Gamilight softbox.
Practical session!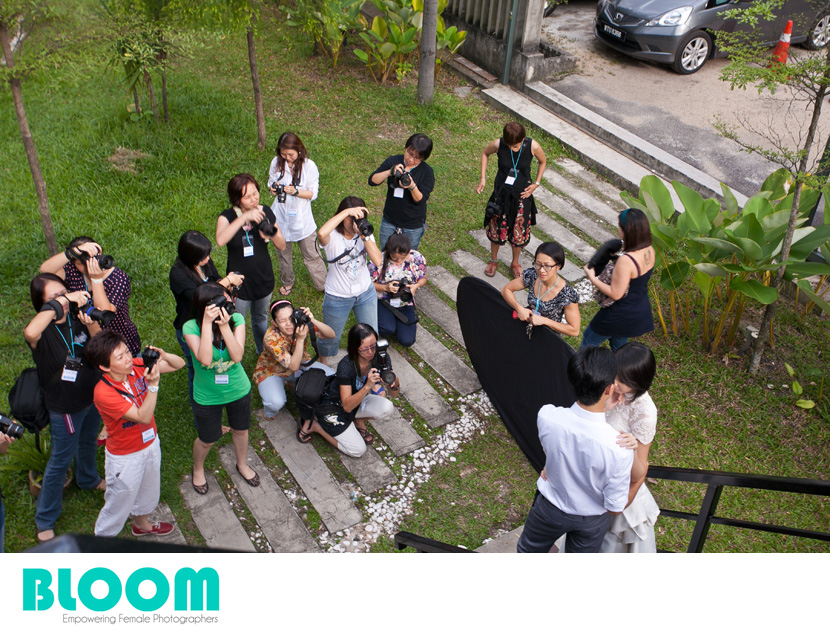 Babies are allowed in our workshop!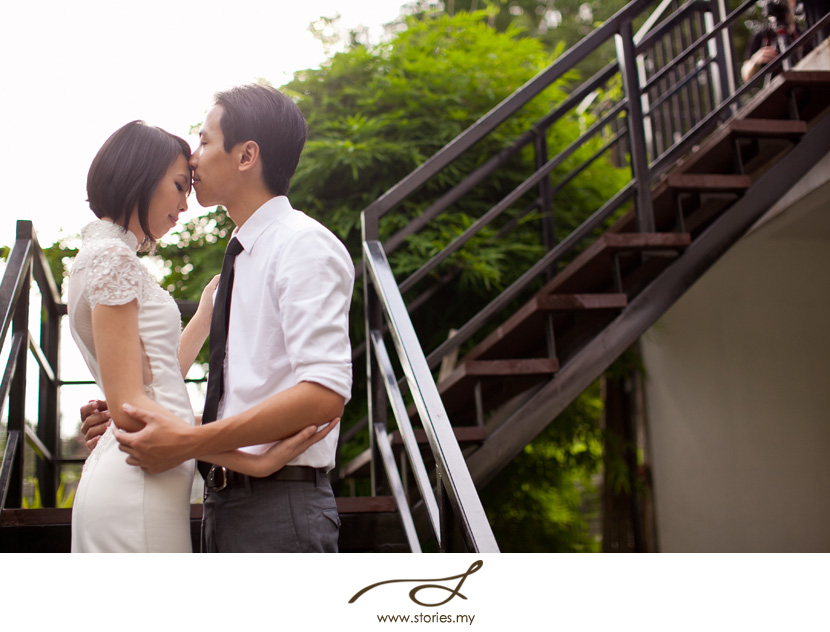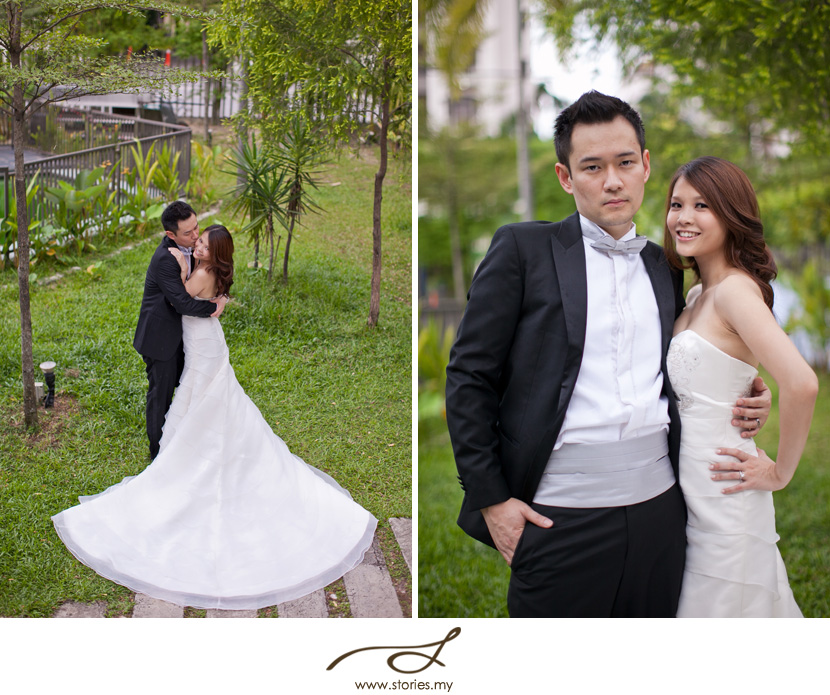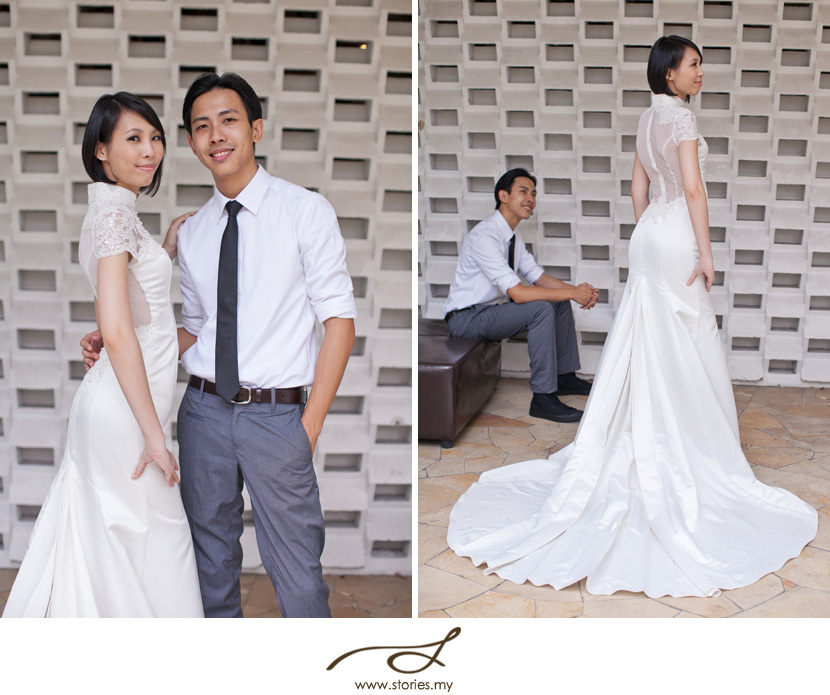 The next day, Asther began her baby portraiture class. She has amazing patience with babies and children!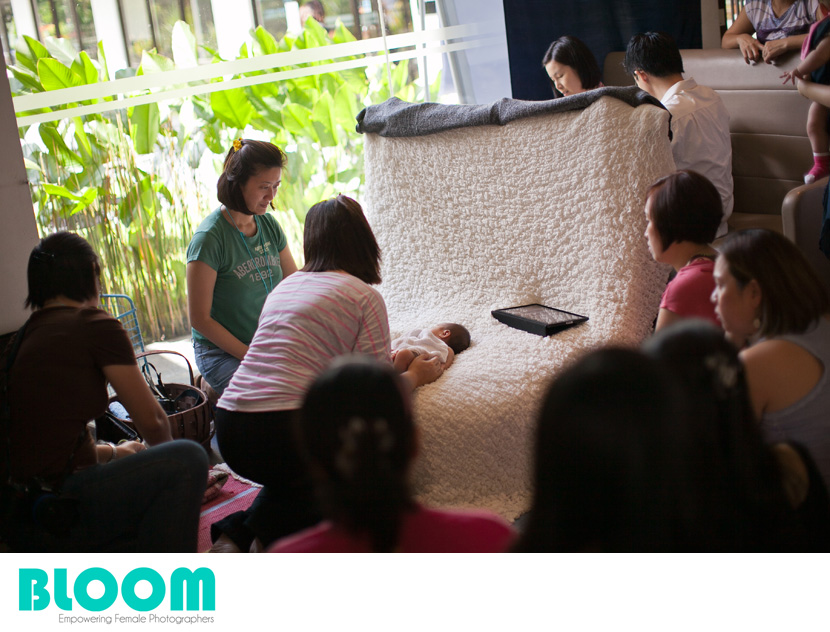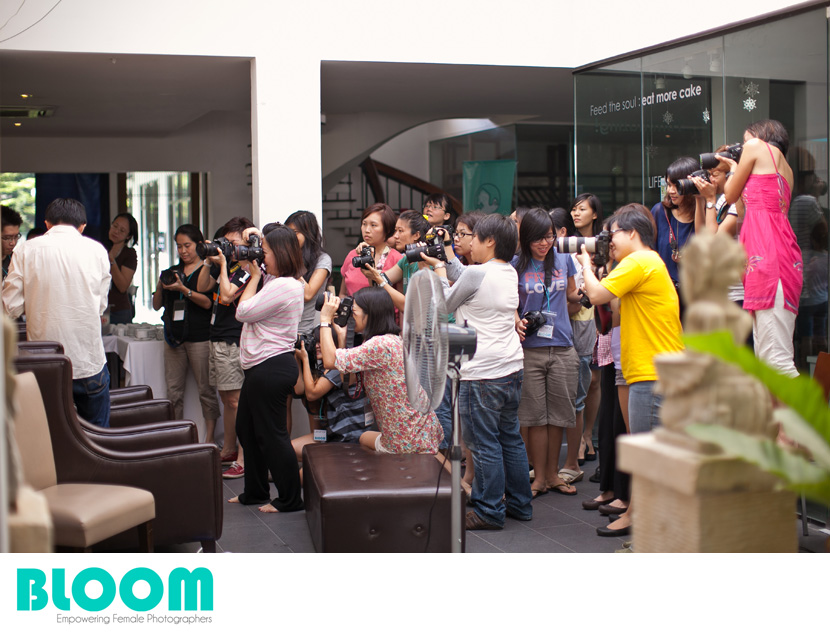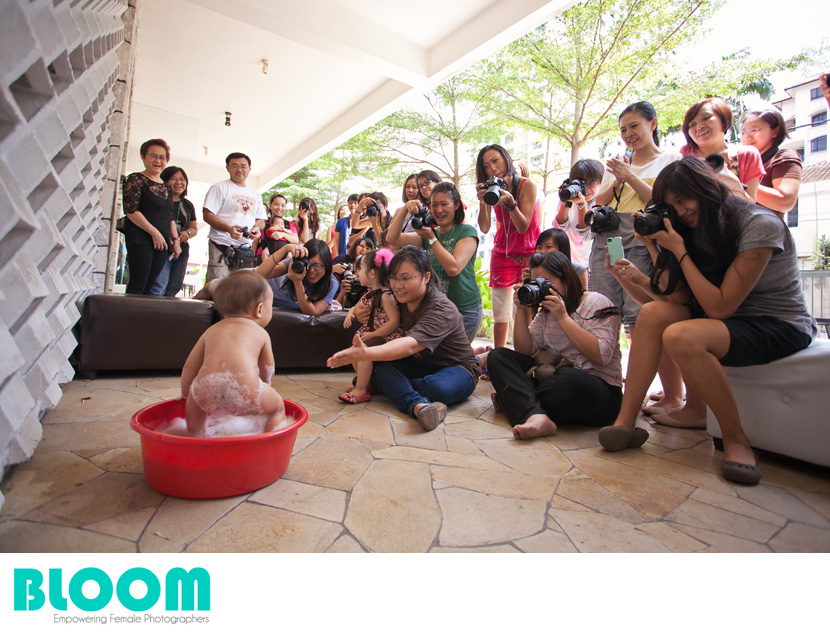 Another filler session after lunch – this time, on make up tips and skills, taught by Emilia using Laura Mercier products.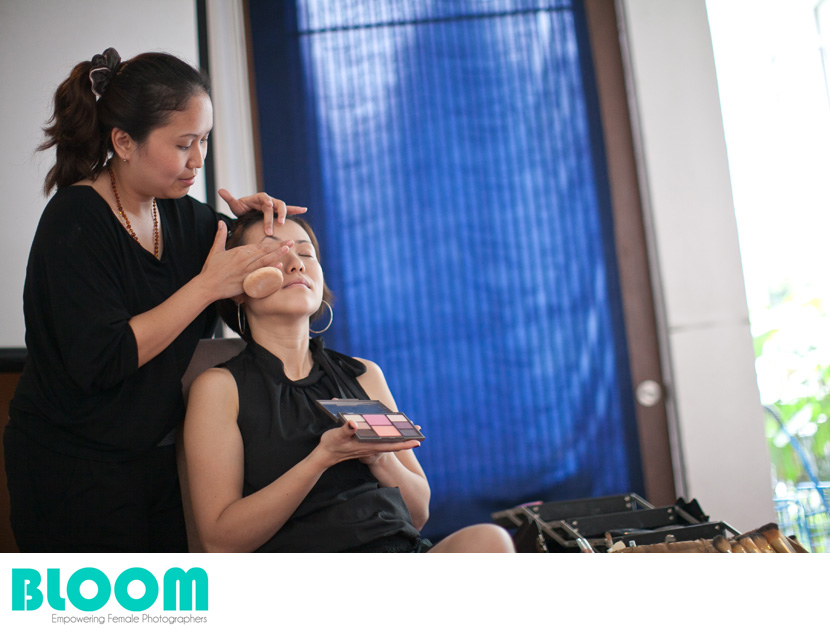 In the evening, another session by Fiona on lightroom and post processing, followed by a Q&A session with the 4 girls.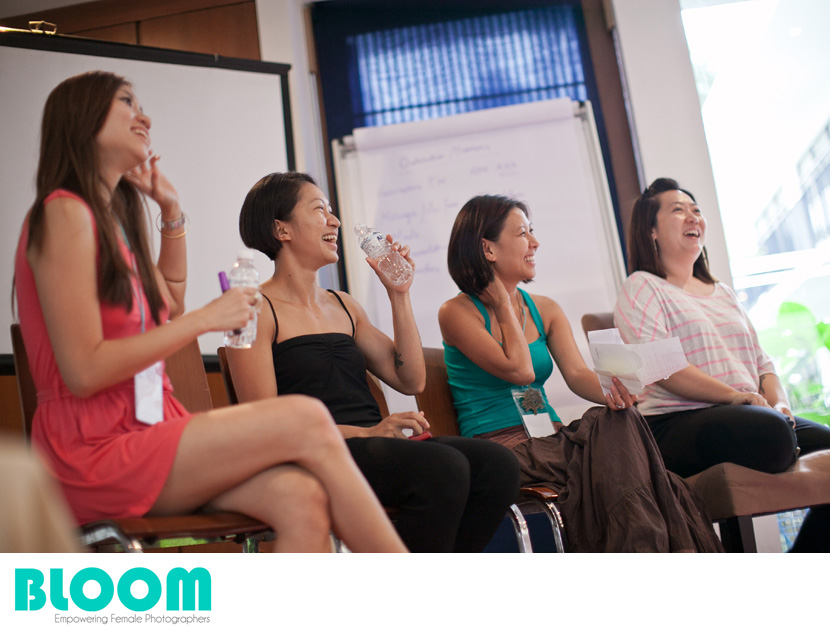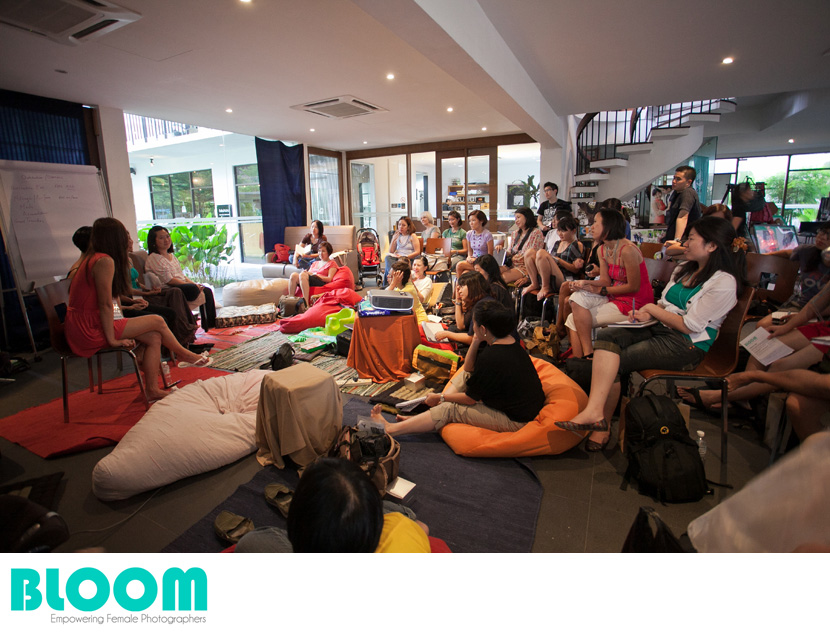 We ended the day with lucky draw sessions too!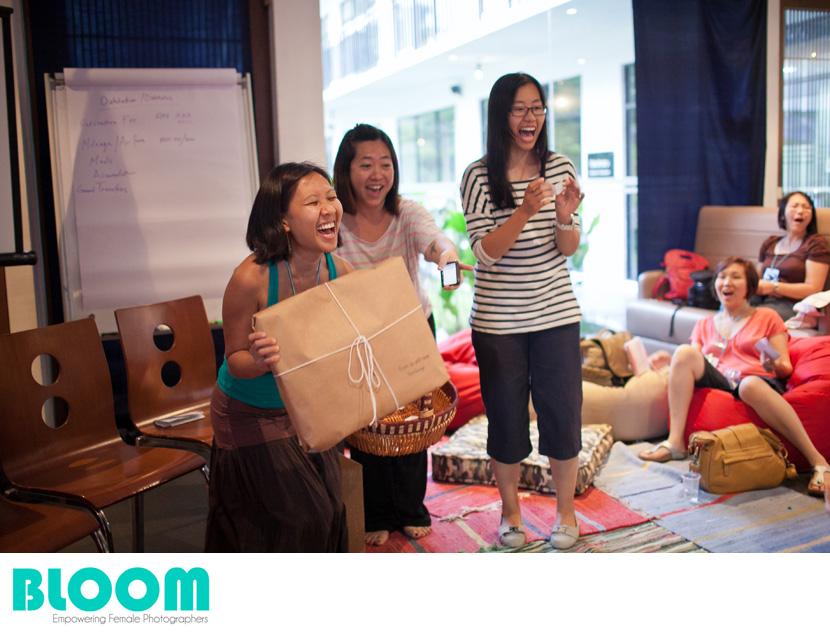 Many of the participants went home VERY VERY happy that day! It's not just about the great value for money they got out of this workshop, but most of them felt they got to interact with many like-minded people, ask all sorts of questions in a friendly environment and learn new skills they could take home with them.
For the 4 of us, this workshop went beyond our expectations. Yes, there were things we could improve on, but overall, we were really happy with the results. Till the next Bloom Workshops!
Photo credits: Mostly taken by Weiming, Diane, and the Bloom girls.