It was another beautiful day in Langkawi, and the sun glowed through the clouds, as if beaming its approval for that day's wedding. It couldn't have been more perfect. For Joe and Oanh, who had traveled many hours from London to Langkawi, the day started off beautifully. At about 4pm, flowers were strewn across the sand, oriental umbrellas were arranged and icy cold water was prepared for the guests. Most of the guests had flown in from various continents across the world just to be there to witness this wonderful occasion.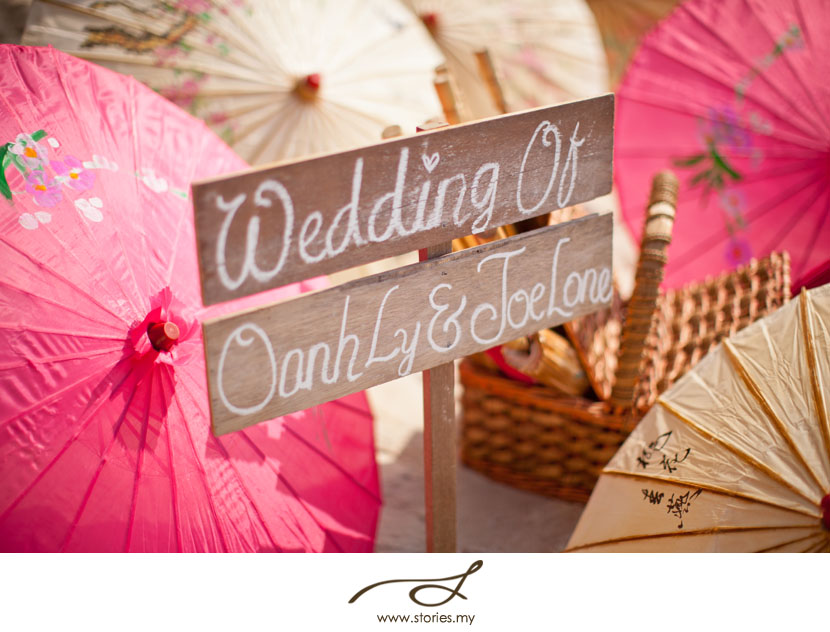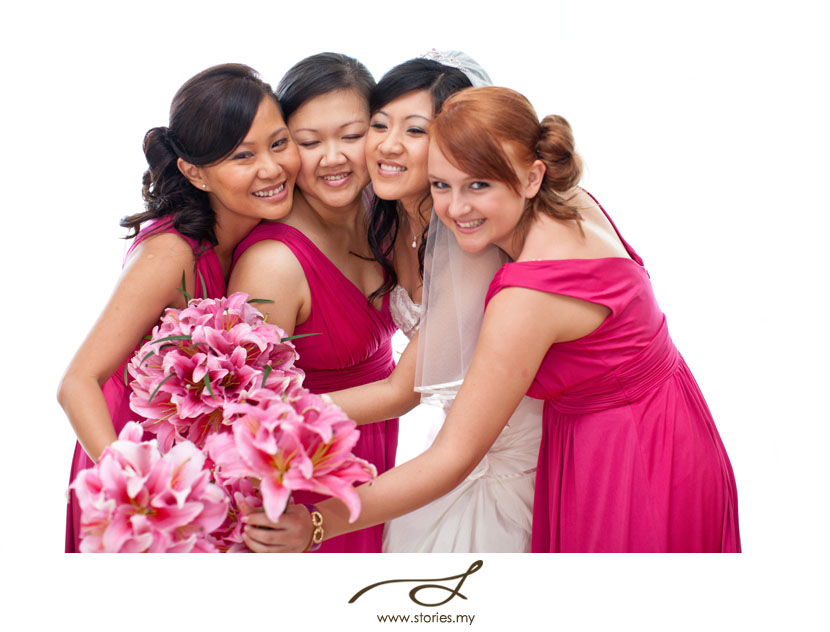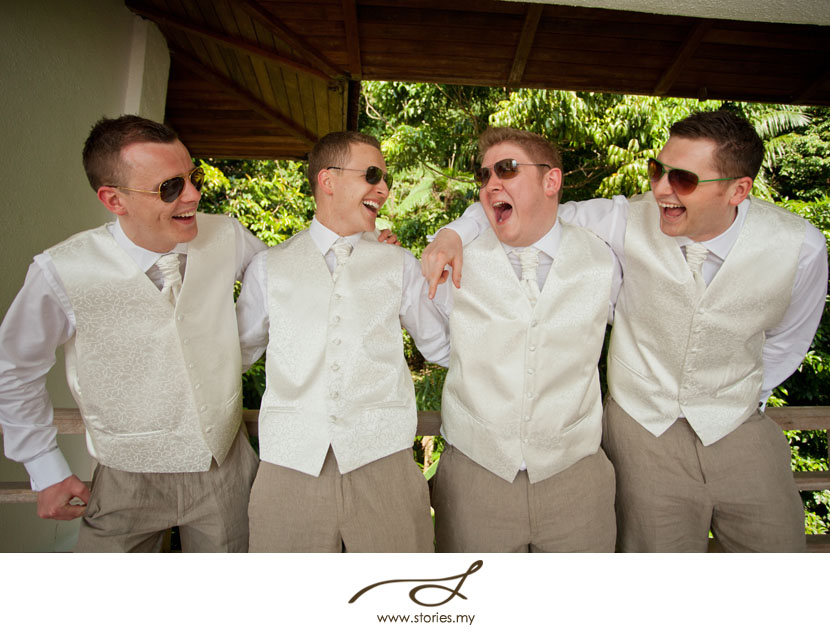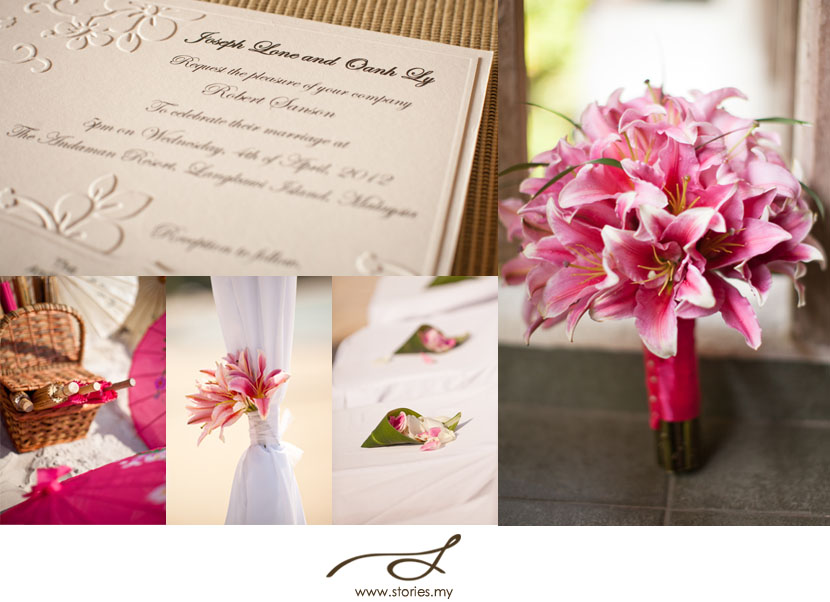 We love the pink and white theme that was so apparent through out the wedding. Everything looked visually perfect. These cute cuff links were a nice touch too!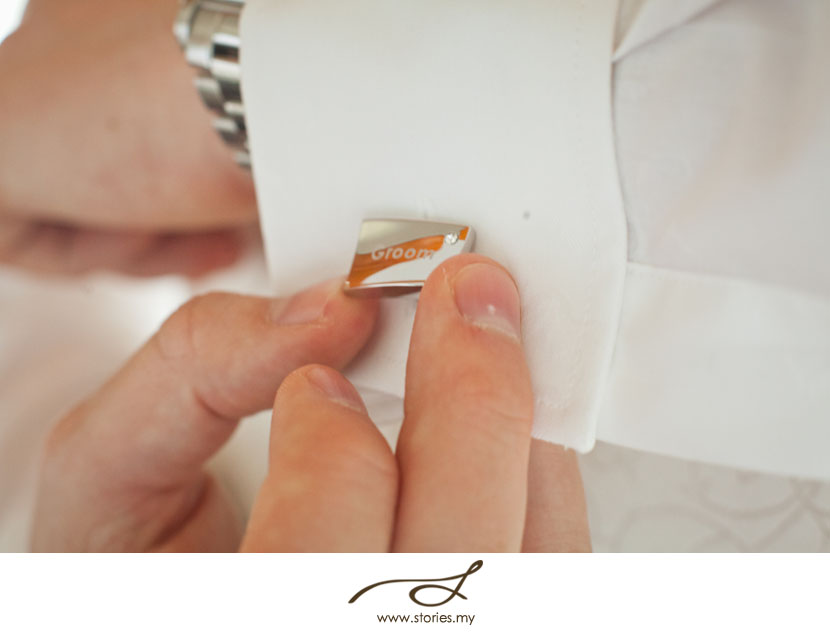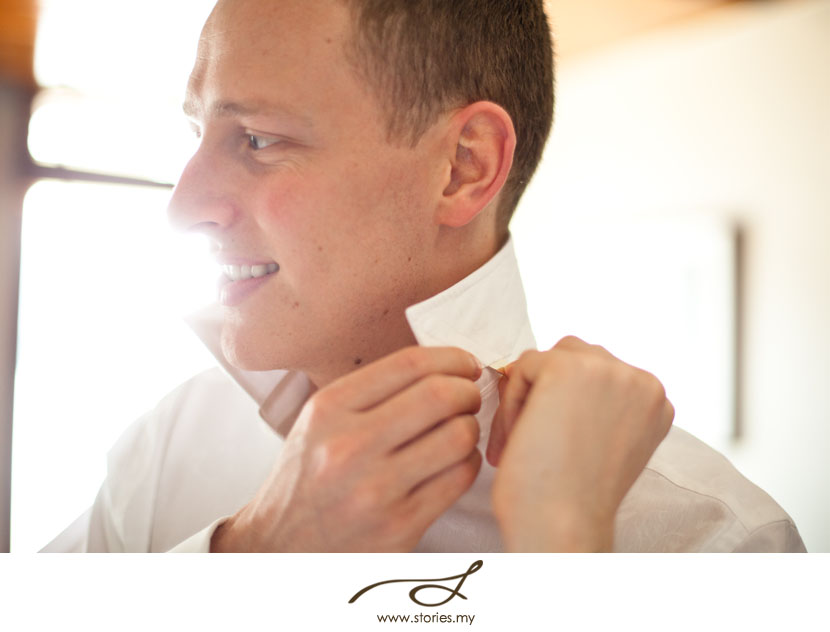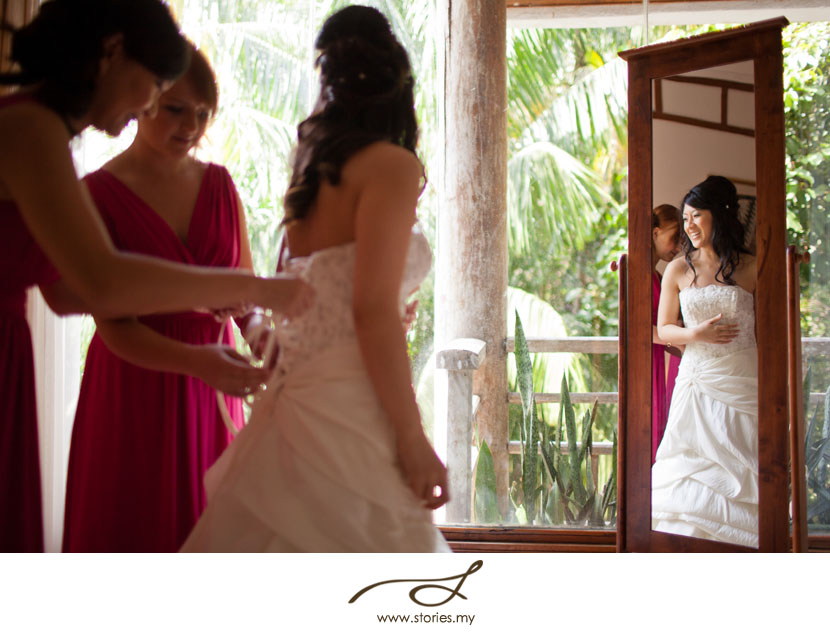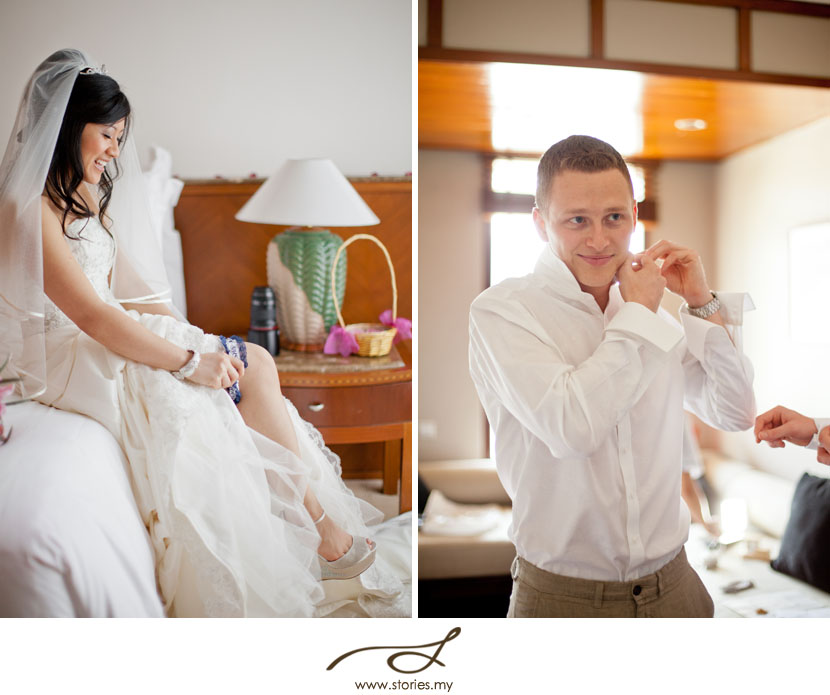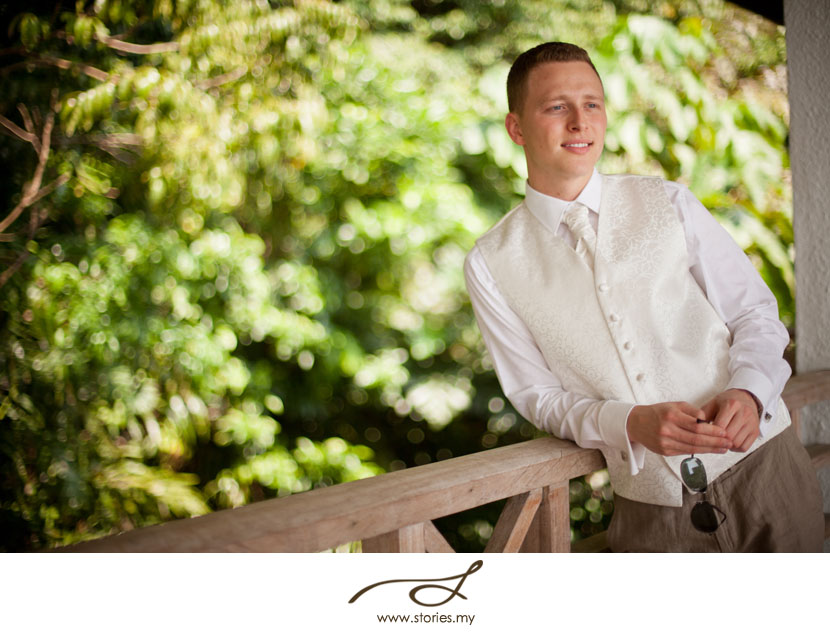 Joe has known his friend Michael Marder (best man) since he was 4 years old, and Michael knew Oanh through his then girlfriend. It was Michael who had the great idea that Joe would be a great match for Oanh and decided to set the two of them up. Soon, a 'date' was set, and they got along great. When Joe first met Oanh, he was awestruck by her lovely eyes and nice, long black hair! Oanh was smitten by Joe's mature, yet laid back nature. She laughed at his jokes, and conversation flowed easily between the both of them. A month or two later, a trip was organized for just the 4 of them to go on a driving trip around the UK for the long Easter weekend and the rest is history!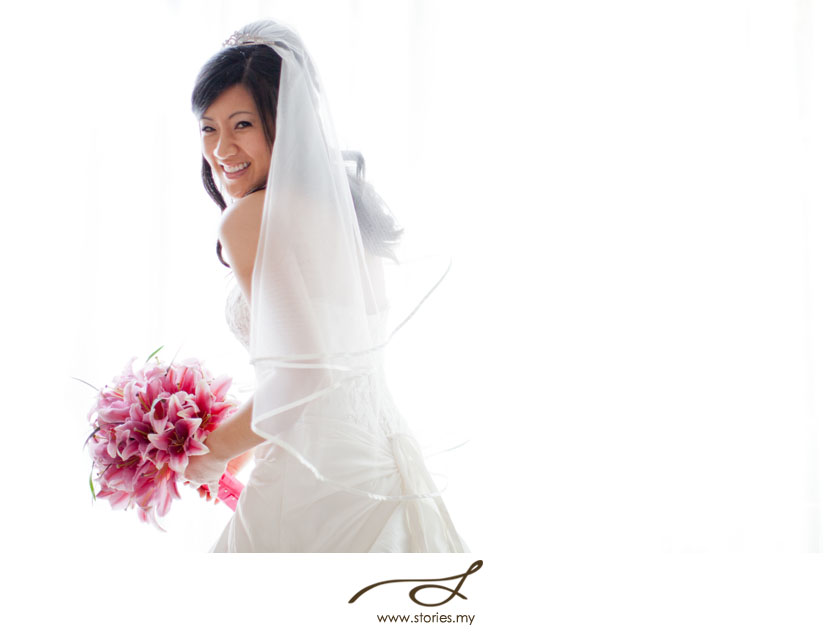 Sun block is definitely a must for every beach wedding in Malaysia!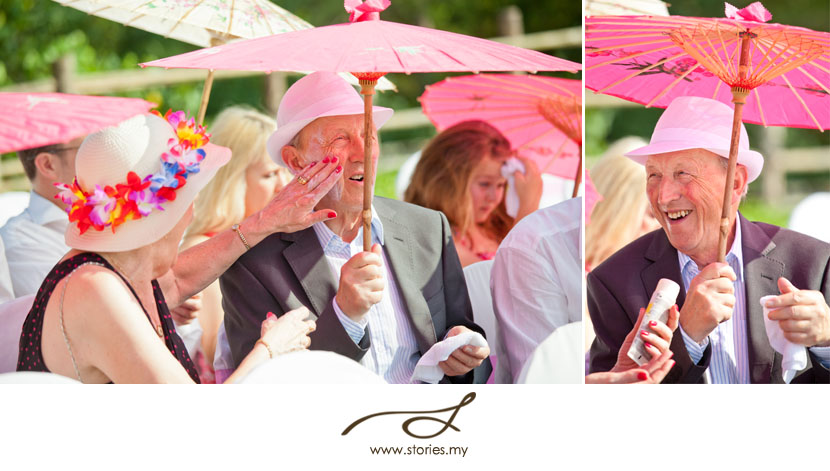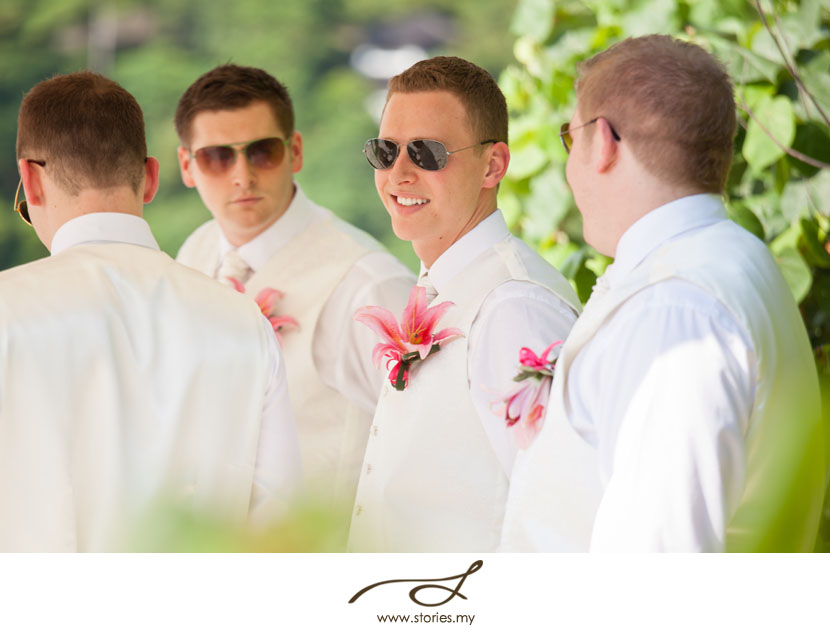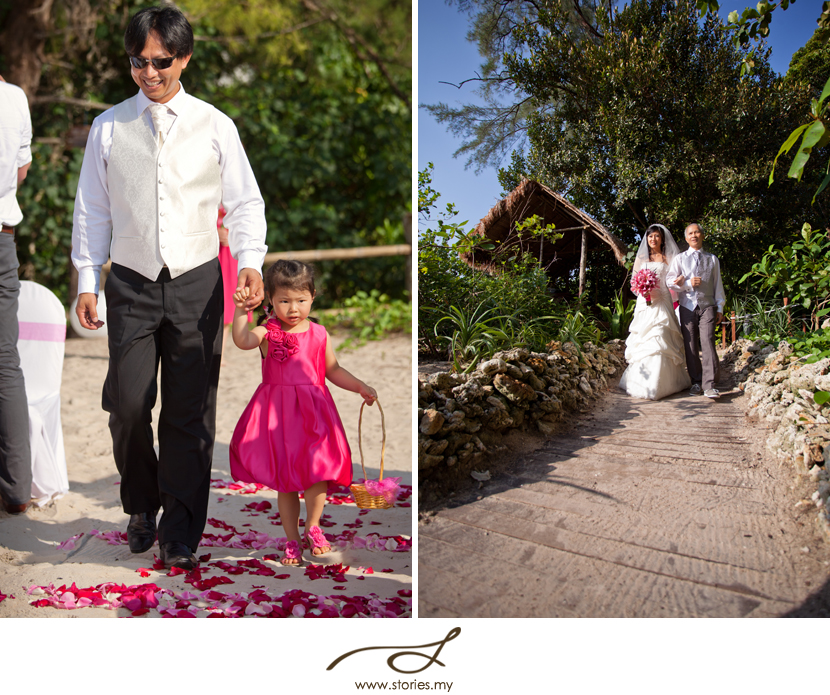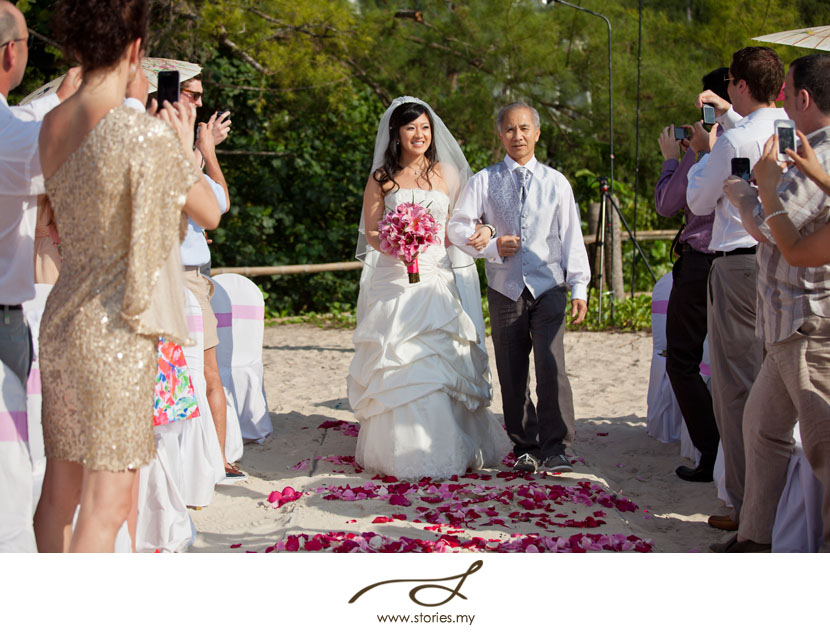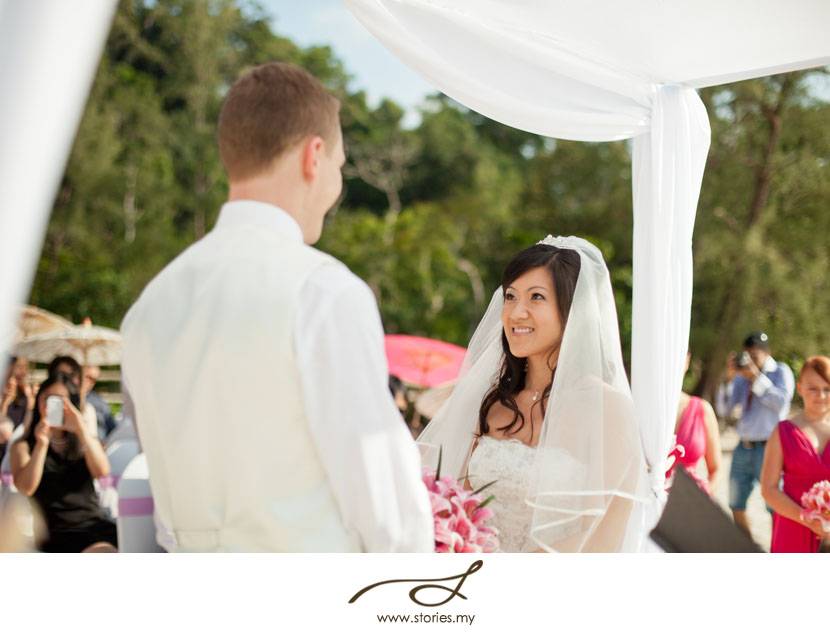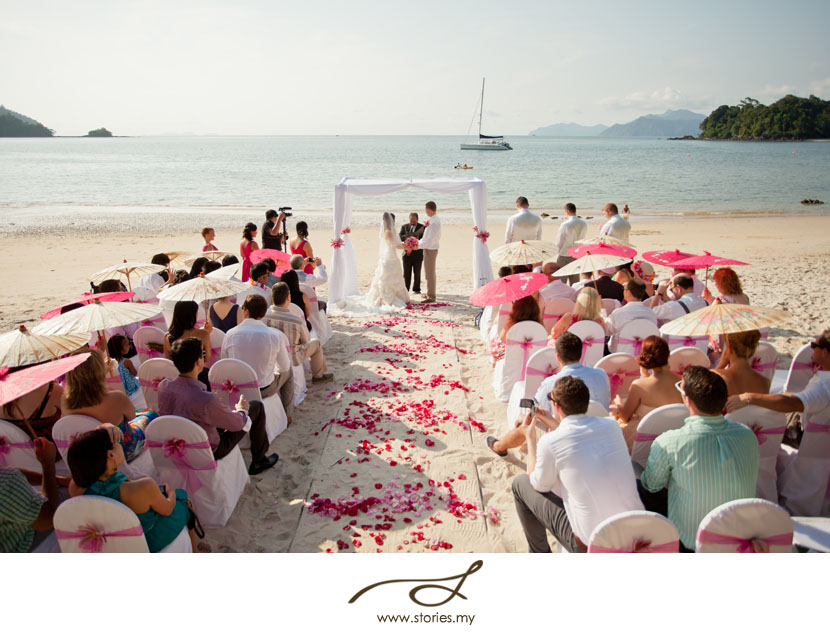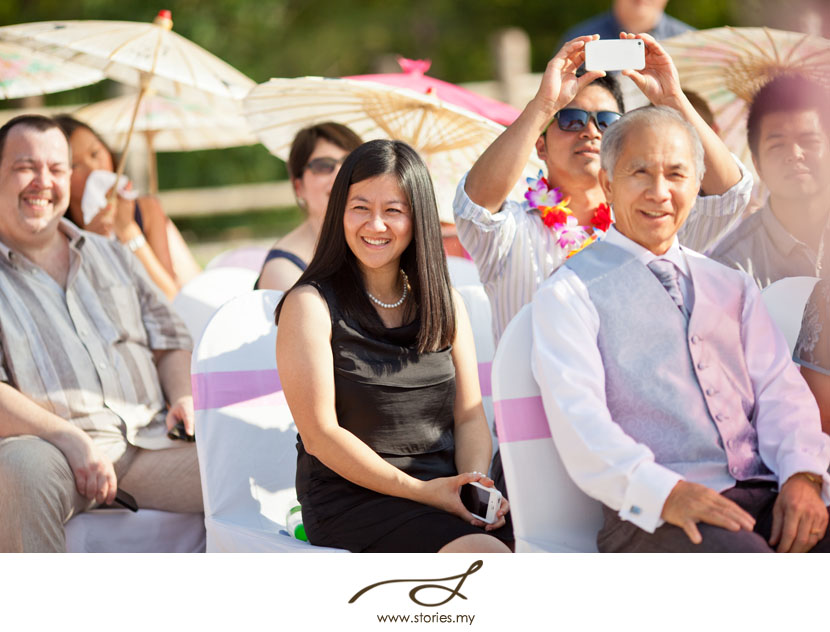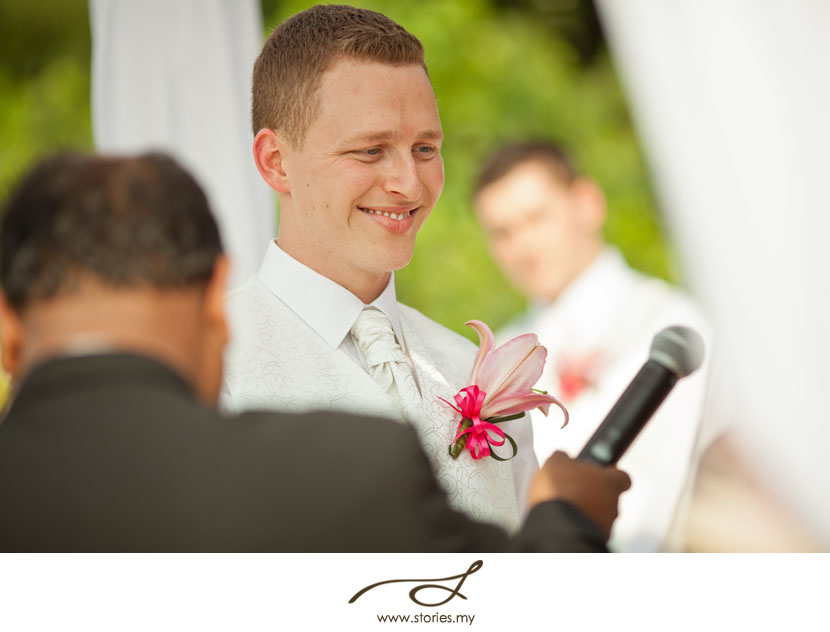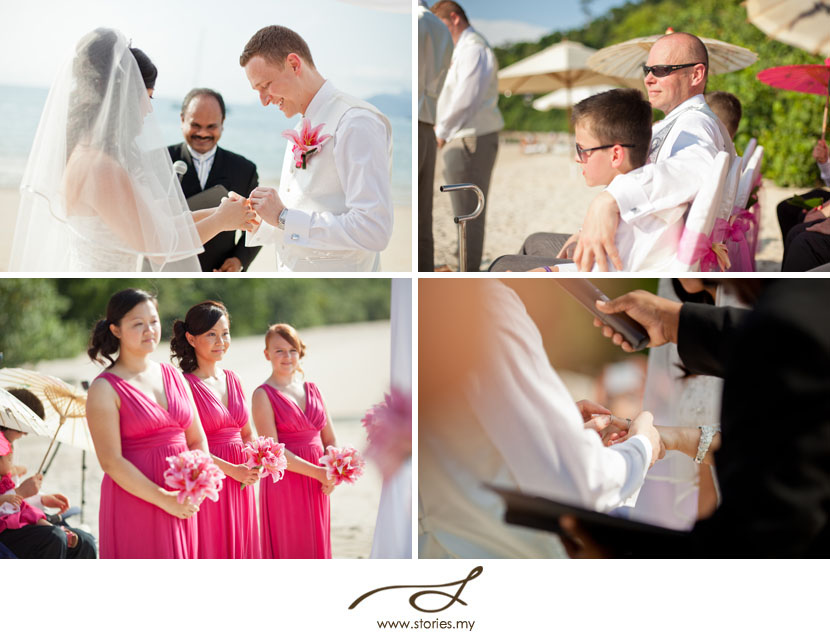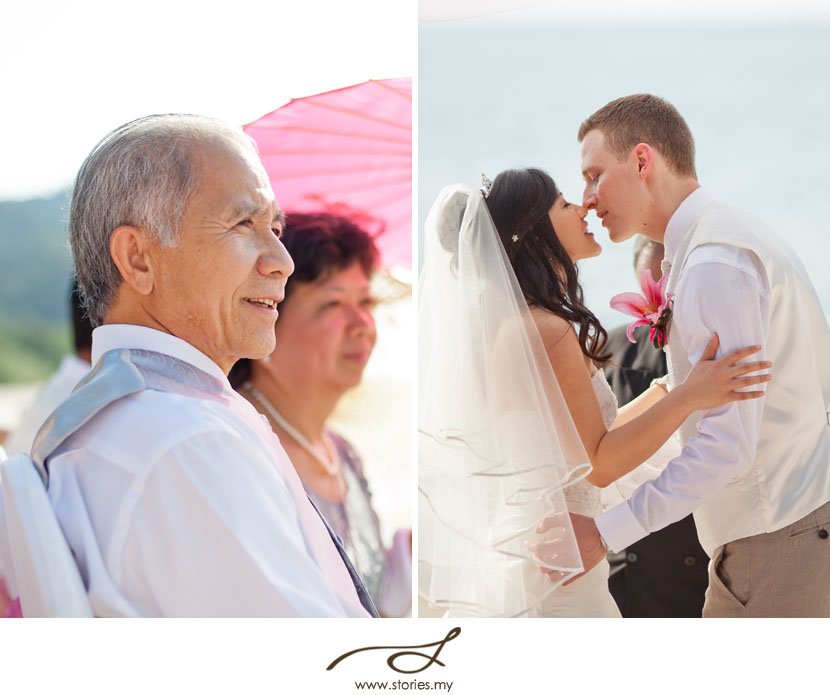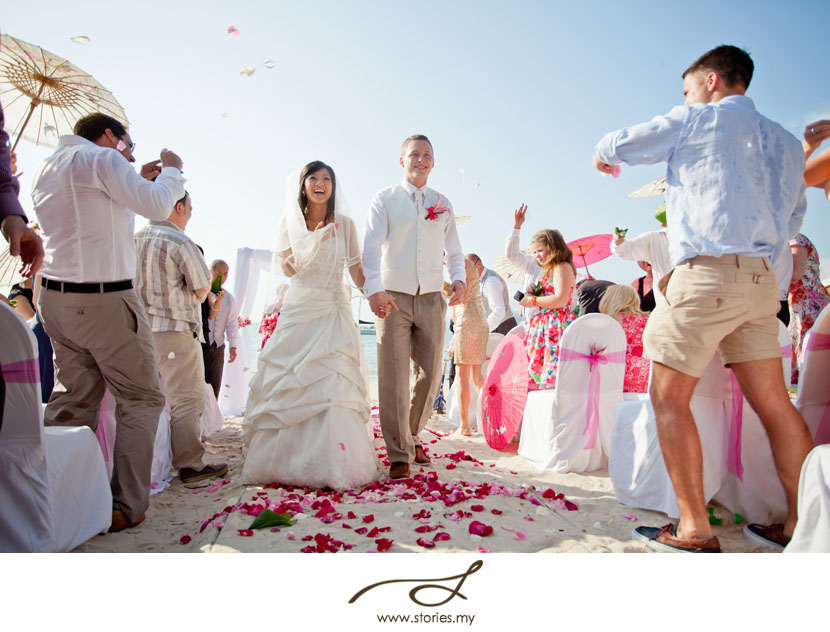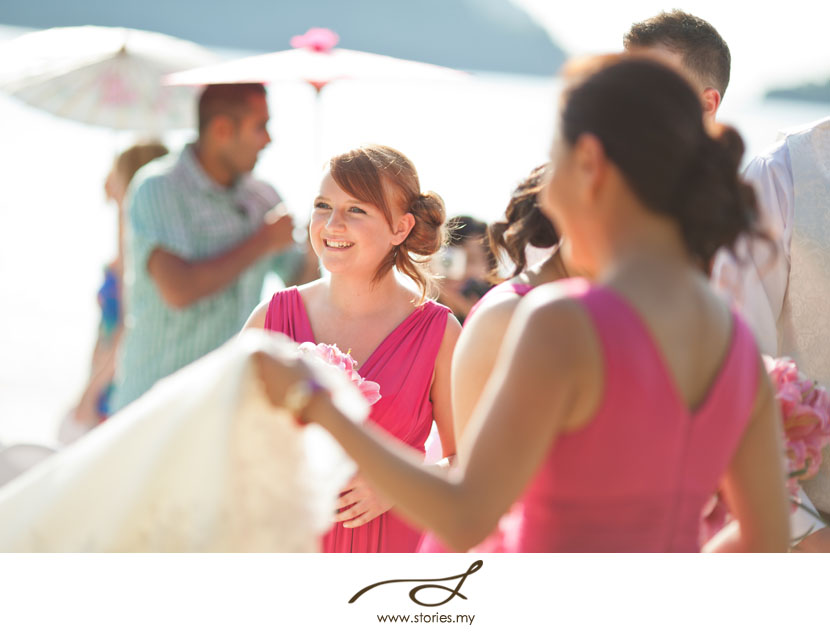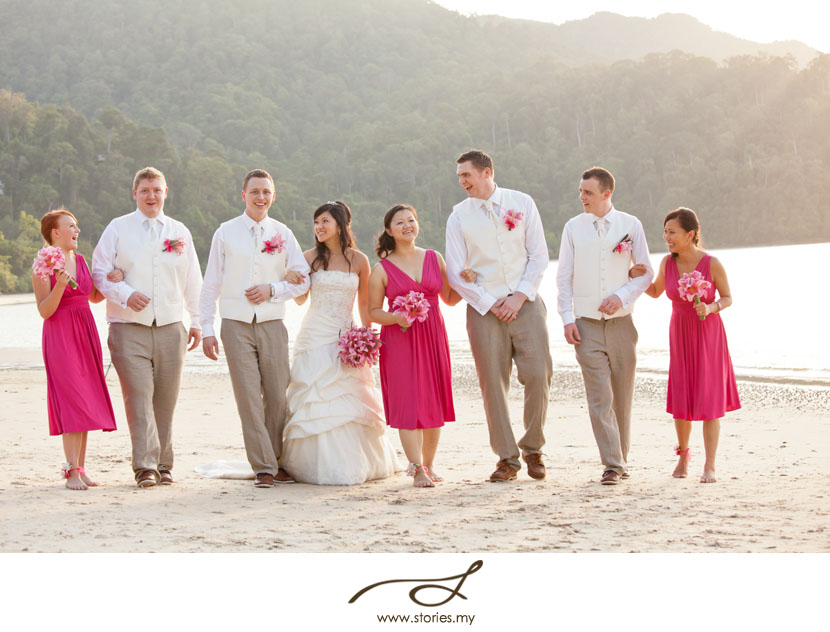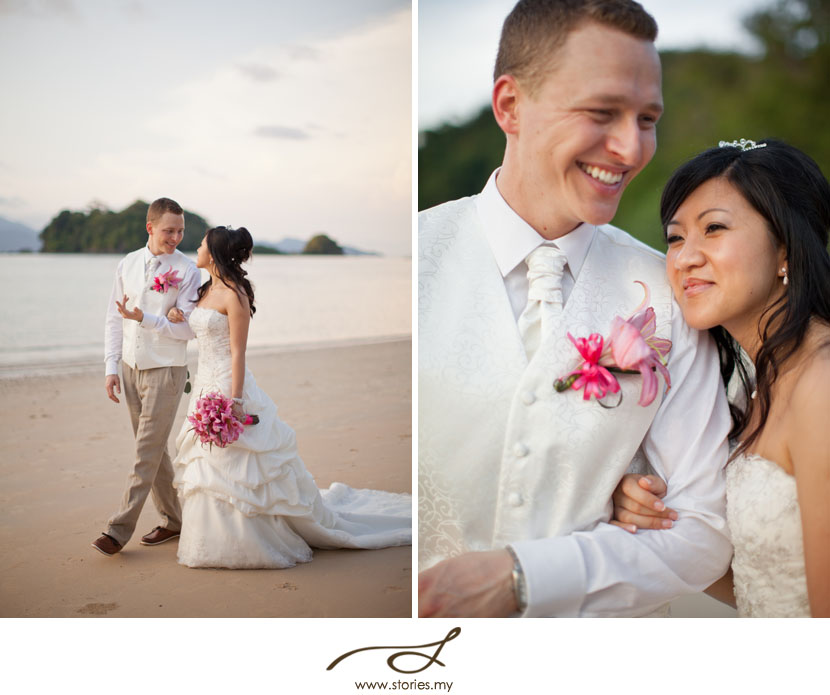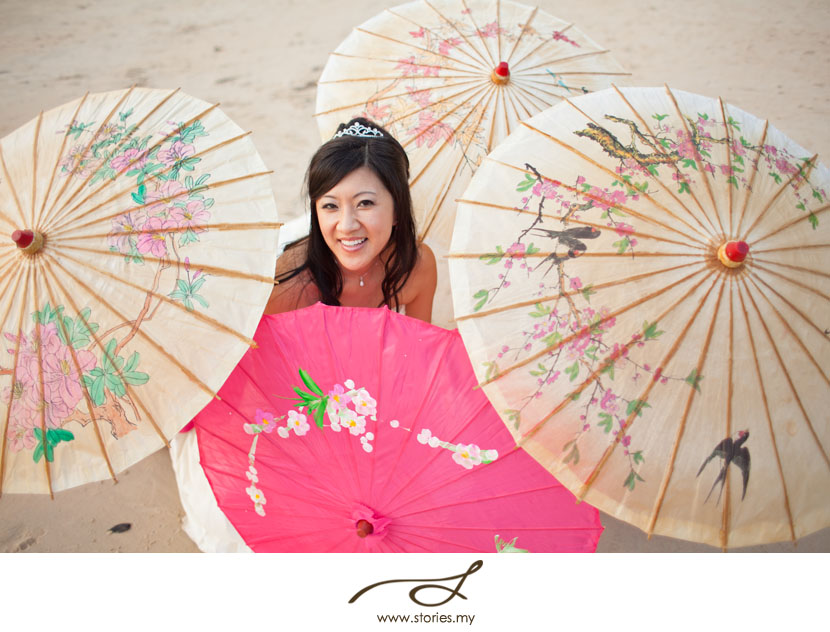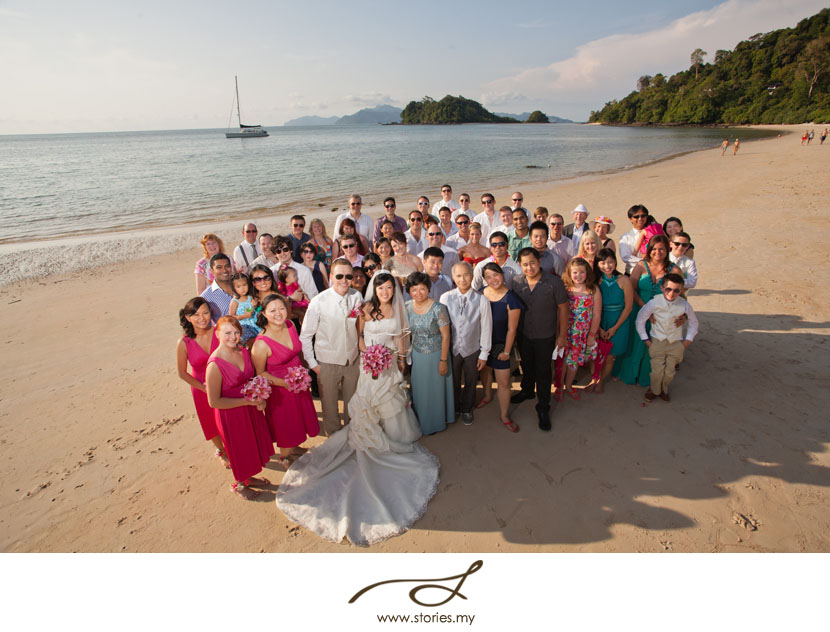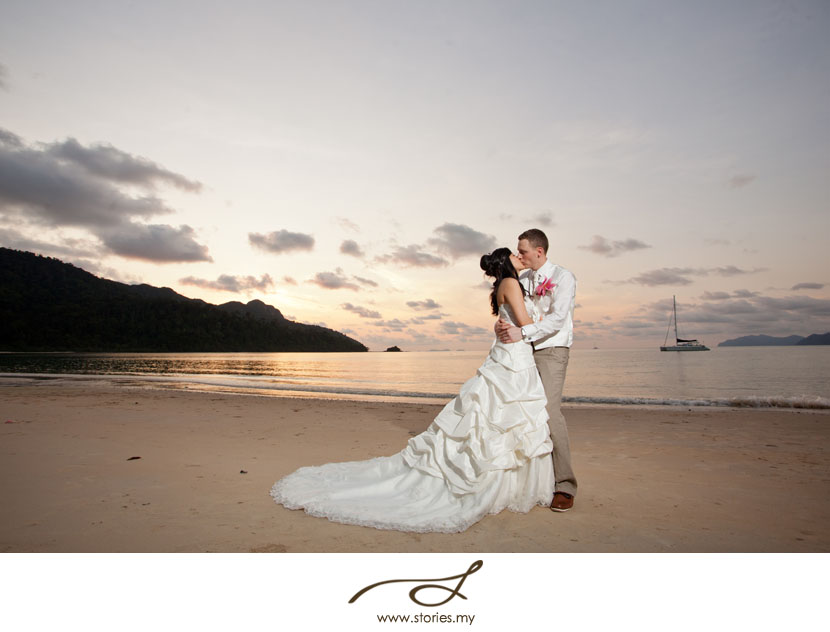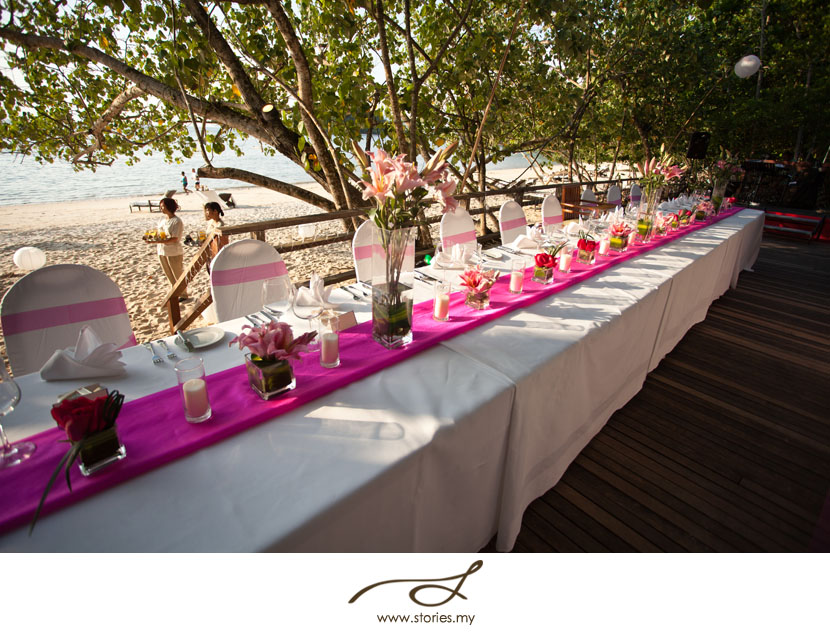 Everyone received personalized wedding favours with their portraits stuck onto a coaster. Brilliant idea!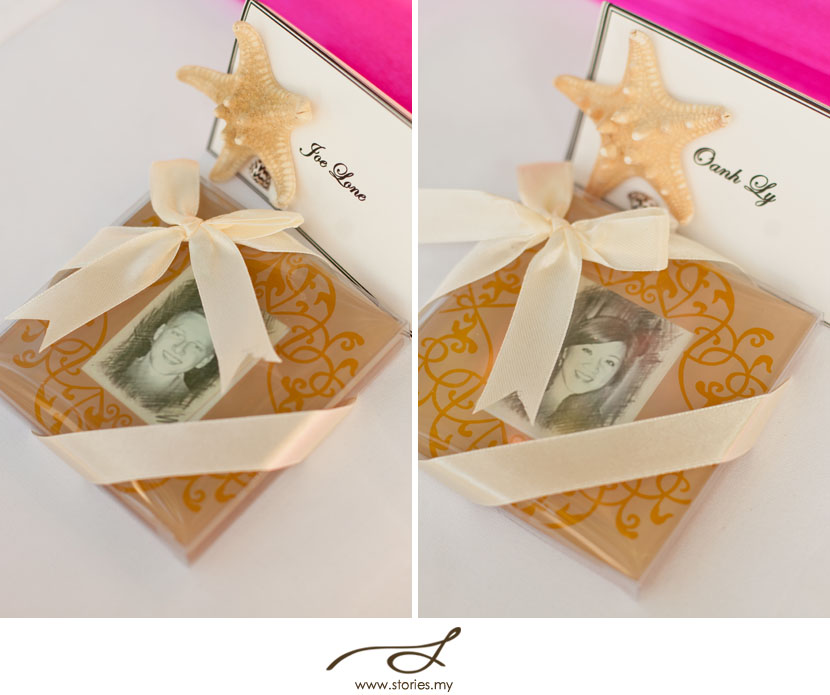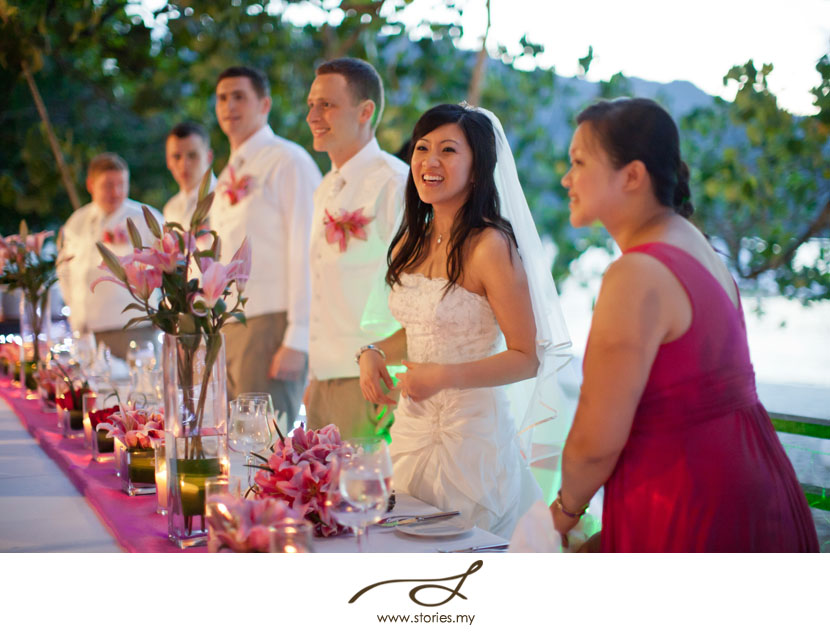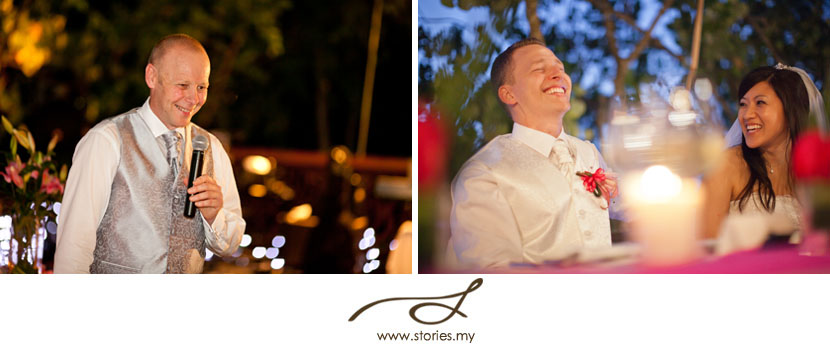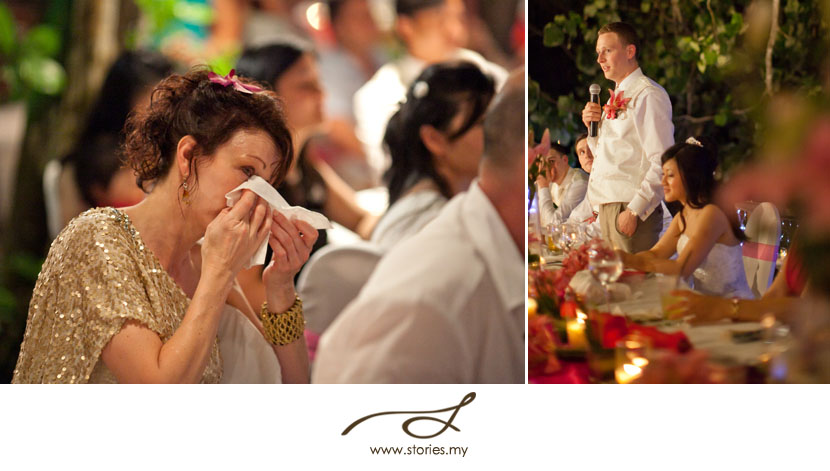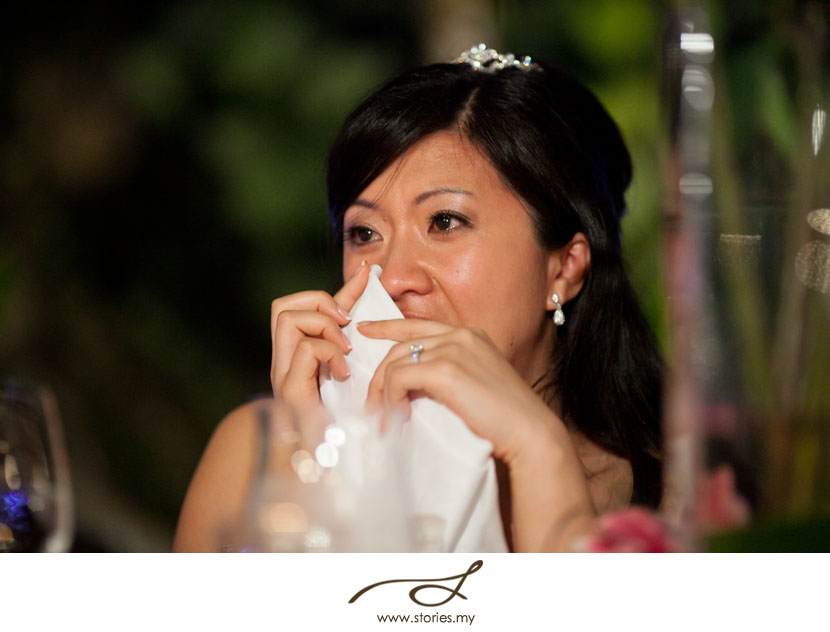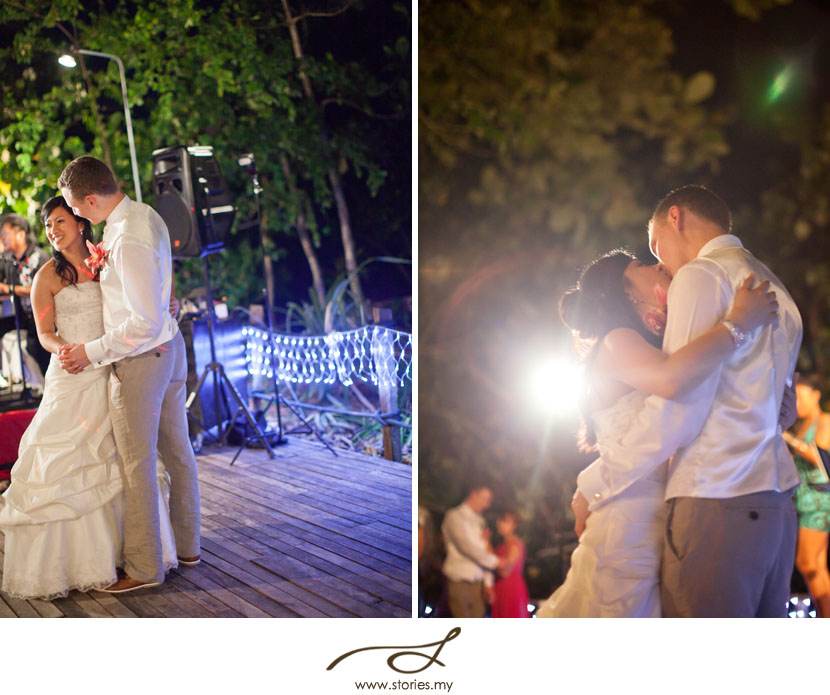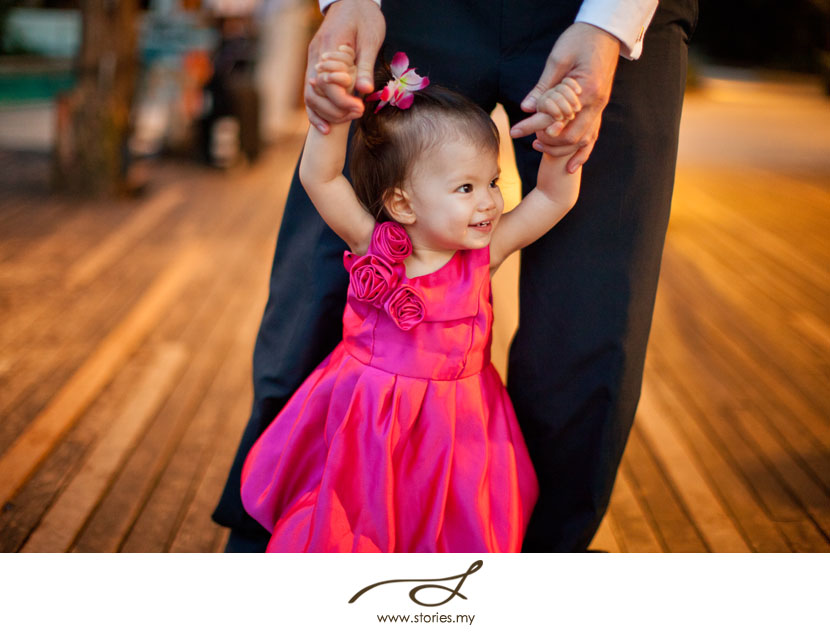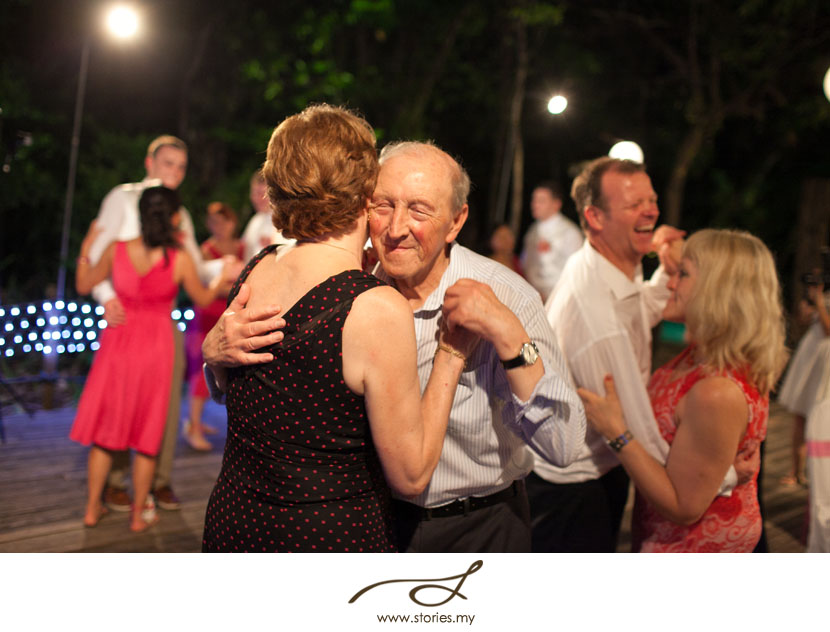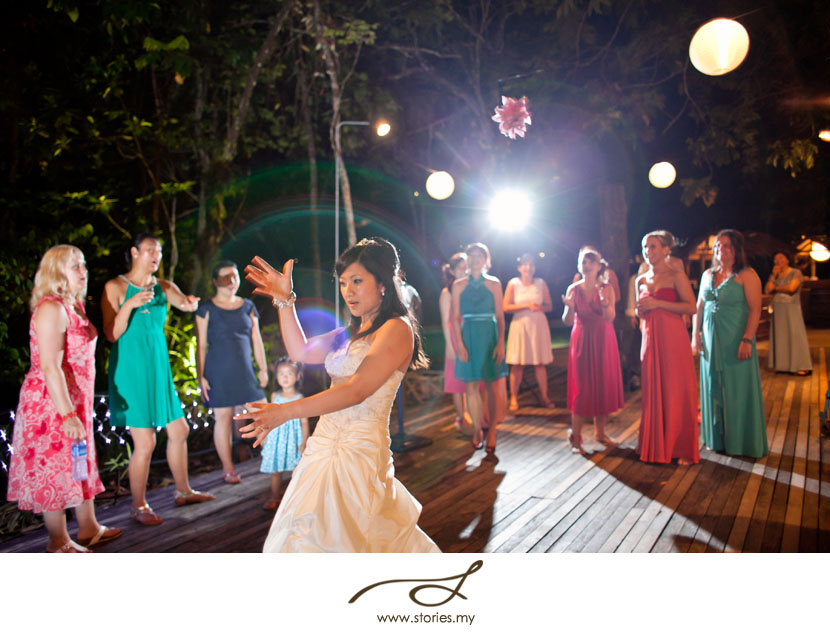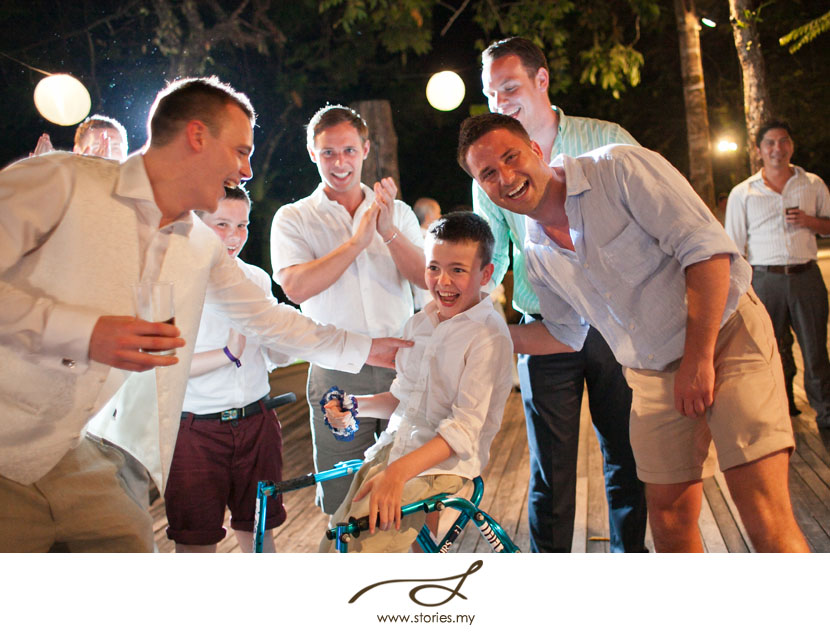 Congratulations Joe & Oanh! There's more of their wedding to be featured on this blog… from the day-after portraits to the wedding video highlight which will be posted later. In the meantime, guests can view their photo slideshow here.
Credits:
Photographers: Grace & Weiming
Videographers: Nigel & Alex
Wedding Gown: La Runa
Make Up: Bride's sister, Mai
Decorations, stationery, cake, flowers & wedding planning: The Andaman
Dinner Entertainment: Dan & 9 Lives