Derrick & Fanny:
It was very early morning at 8am that we reached Langkawi.  Grace and Alex were very kind to wake up so early in the morning (after a full day shoot they had a day before) to pick us up from airport to the hotel.  I wouldn't say the weather was great but good enough for us as it wasn't raining heavily in Langkawi as it was in KL.  We started the shoot after lunch and went on all the way till sunset.  It was really fun and both Alex and Grace were so accommodating and patient.  We were a bit uneasy at first, not getting used to "showing our love" in front of the camera, but they guided us through all the way.It was a long and tiring day until nearly at the end when I was chit-chating with Grace and Alex that I found out the lovely couple are expecting a new family member!  Grace was so energetic and dedicated to her work and Fanny and I were feeling bad to have made her work so long!  The Stories team made our day and Diane has been very helpful in connecting things up for us from Day 1 when we started to engage them and got me hooked on chosing Stories as our photographer.  The video clip was wonderful! We can't stop repeating it again and again, how great would it be if there is one song that could fit all the photos in! =D

Fanny and I knew each other since we were kids.  We were classmates when we were 10 in our primary school, little did she know that I was already admiring her back then!  Fate brought us back again together 10 years ago and we had been through loads of highs and lows, we are gladly thankful to have found each other and for being able to start our own family.

The proposal was really a spontaneous thing I did last June 2011 and I forgot about the previous few plans which I was cracking head on. We were both busy with work after our ROM in August last year. Needless to say, when it is the right time, you know what you ought to do.

Once again, a very big thank you to Stories, for making it work and capturing the once in a lifetime memorable moments for us.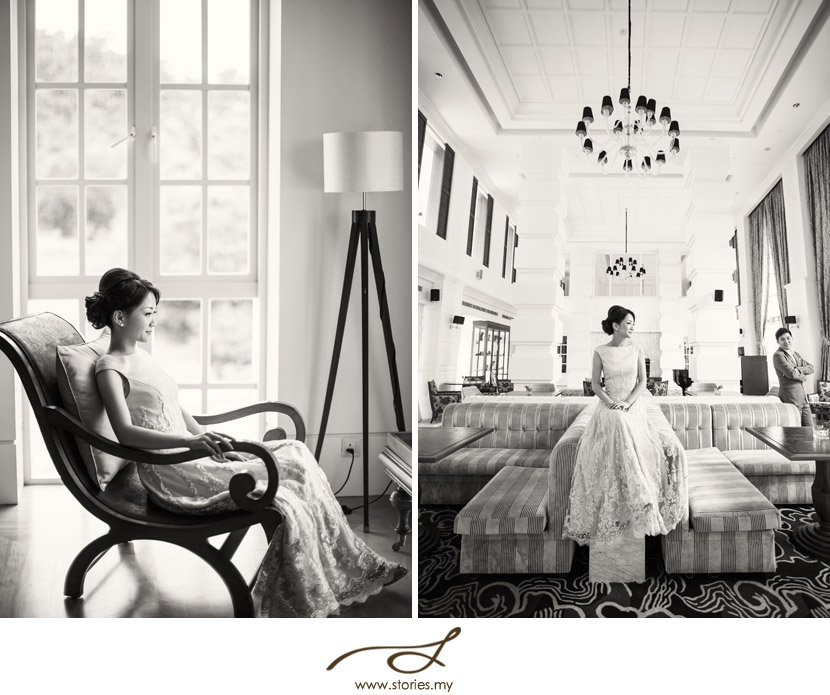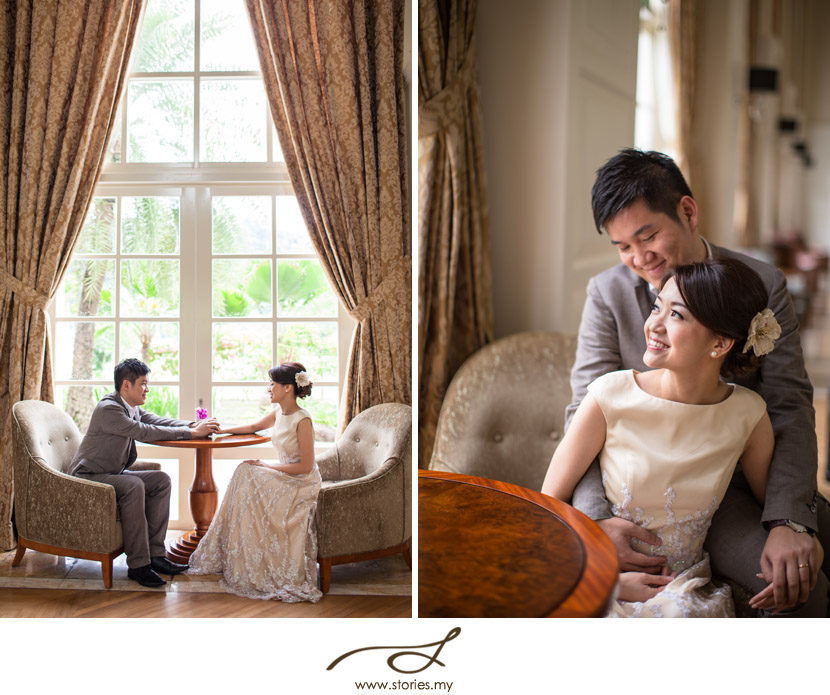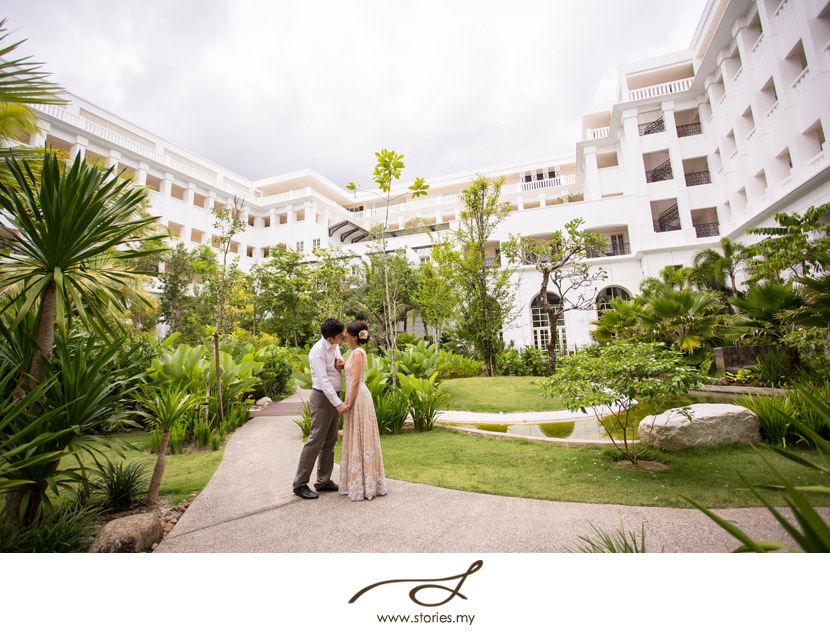 Grace:
It was a tiring week for me. After completing 2 pre-wedding shoots, this was the third in a week, and that did not include the fourth actual day wedding shoot that was headed my way over the weekend. Plus, I was a few weeks into my pregnancy, but no one really knew about it. Fighting nausea and exhaustion, I willed myself to complete all the work scheduled for me. The shoots were not a chore, in fact, I enjoyed every moment, but still, the pregnancy made everything even more challenging. In fact, Derrick and Fanny didn't know this, but half way through the shoot, I disappeared to the toilet, allowing my 'morning sickness' to take its toll. I appreciate Alex for carrying all my bags throughout the shoot. Without him, I could not have done it on my own.
The Danna hotel in Langkawi was a great choice for a pre-wedding location. It was my first time there, and I loved every corner of the hotel. Derrick and Fanny were such great sports during the shoot. One of my greatest concerns prior to any pre-wedding shoot is the ability to connect with the couple and help them feel comfortable in front of the camera. It isn't so much about the location, lighting or posing that I worry about. I just want every couple that comes in front of my camera to feel that these images represent them. I just want them to be reminded of their love and relationship through the years. Derrick & Fanny, may you have decades of excitement together in the future. Don't ever get jaded or let familiarity rob you of fun. Enjoy this journey of life together!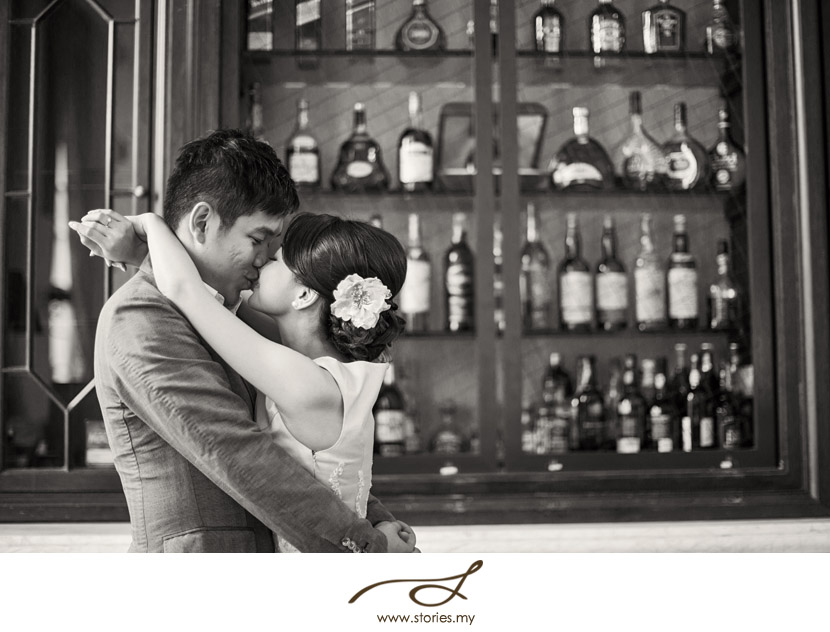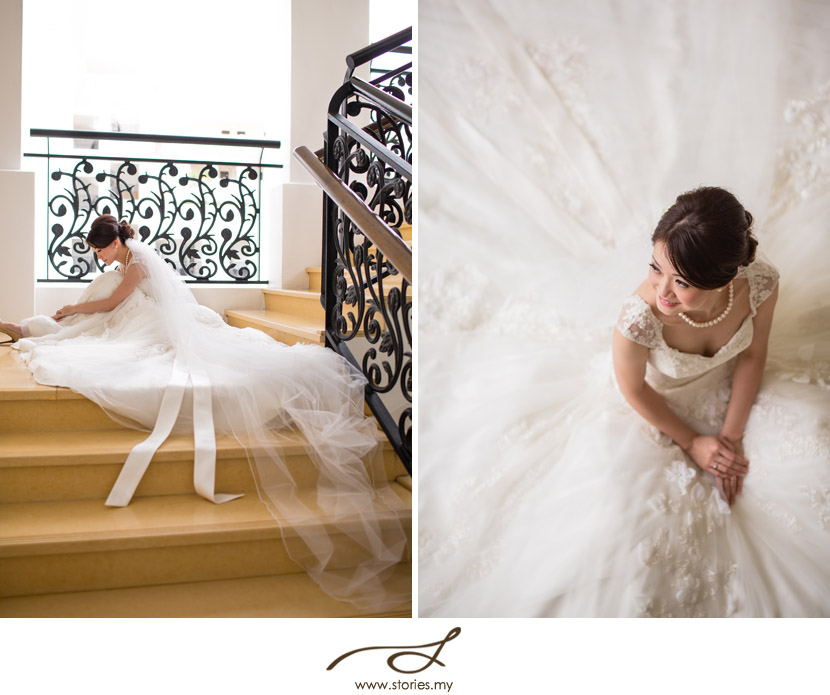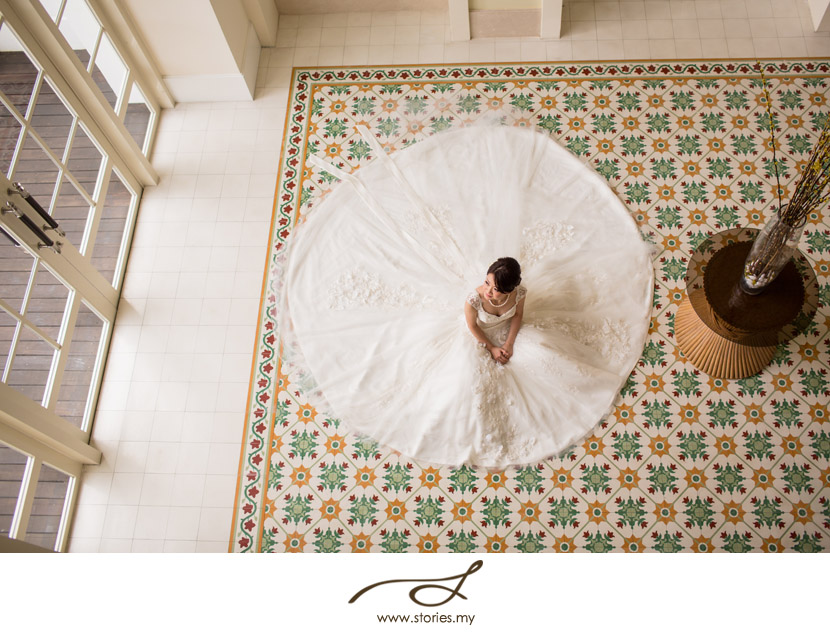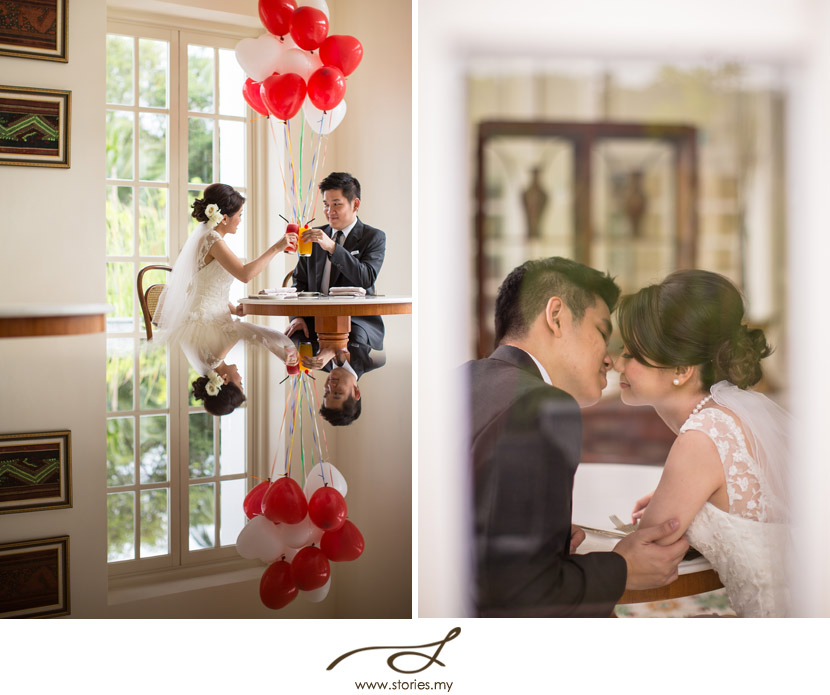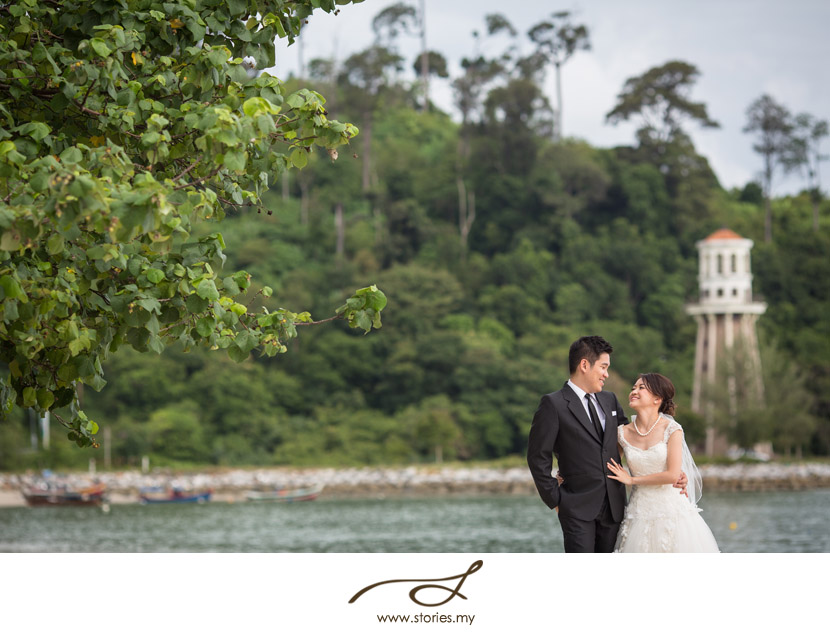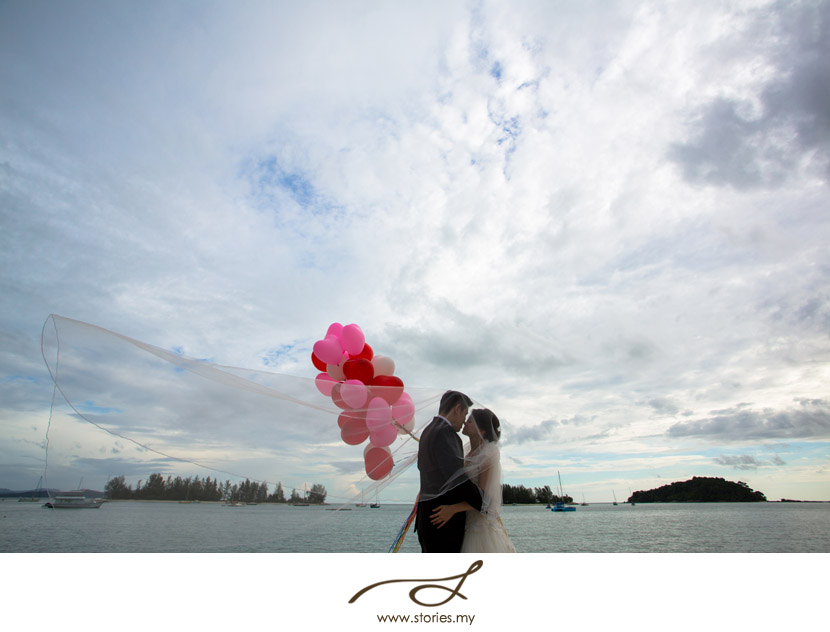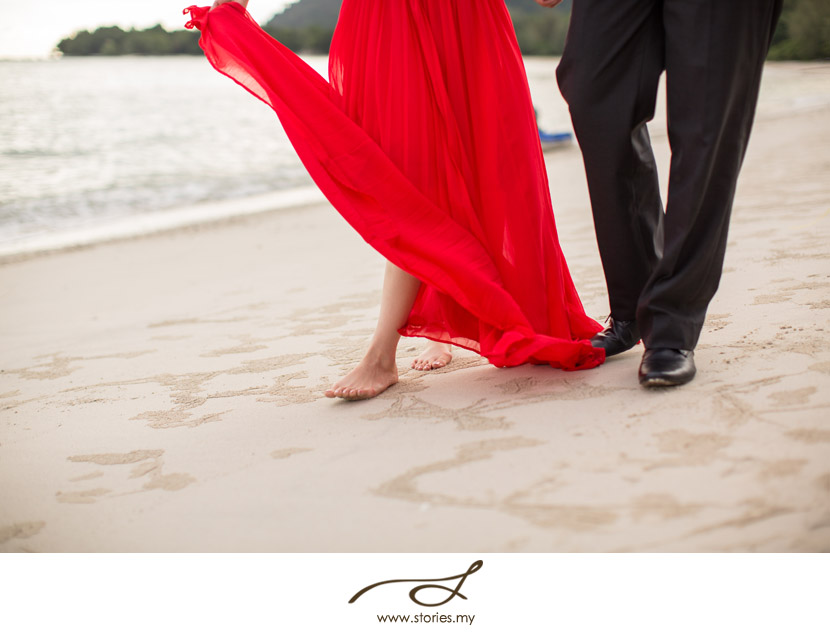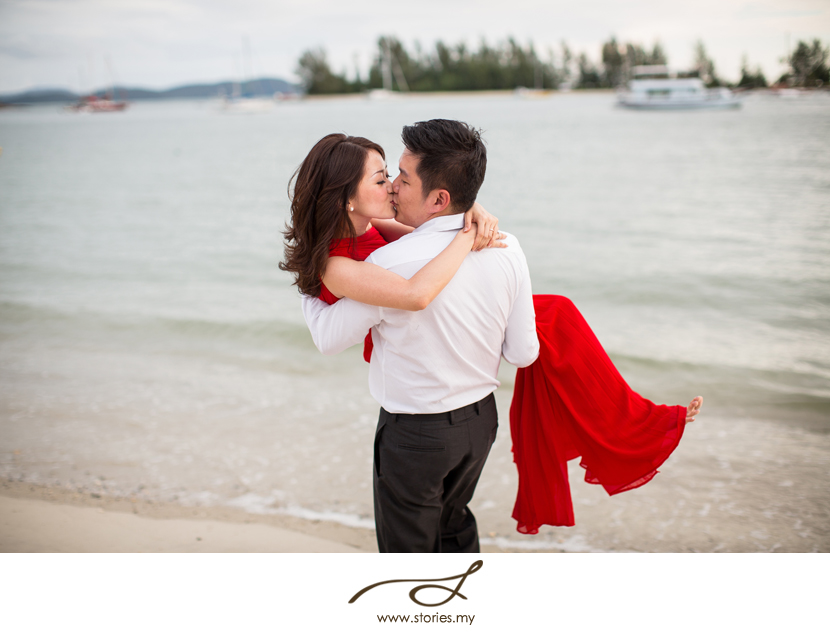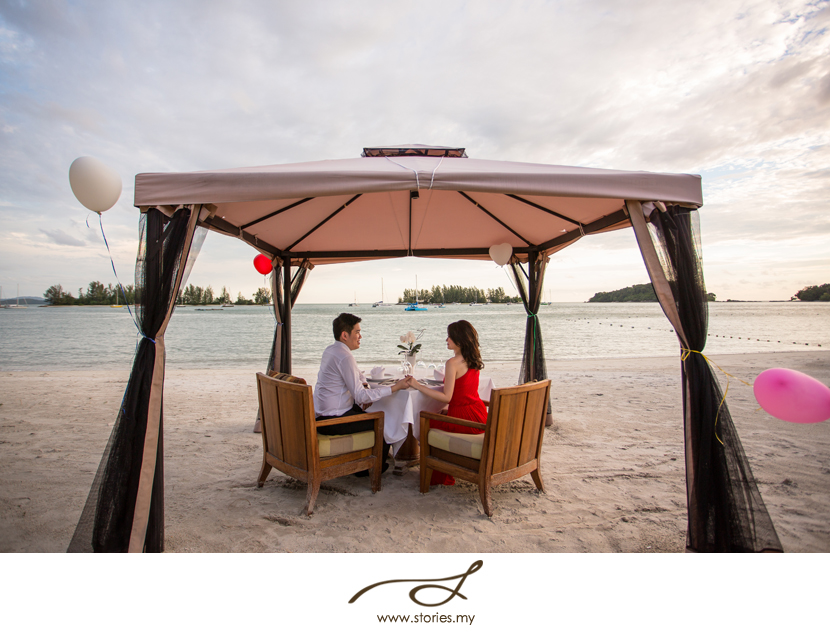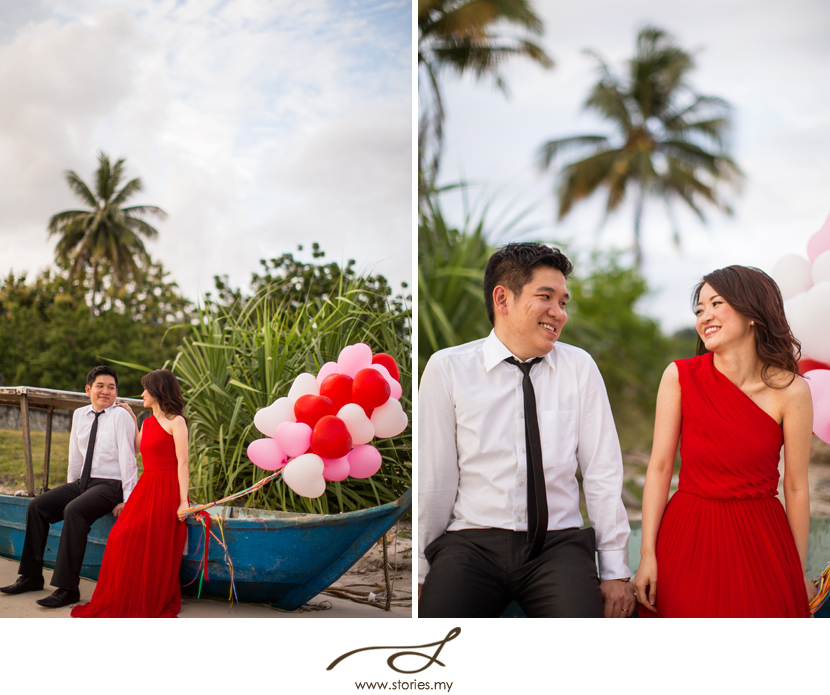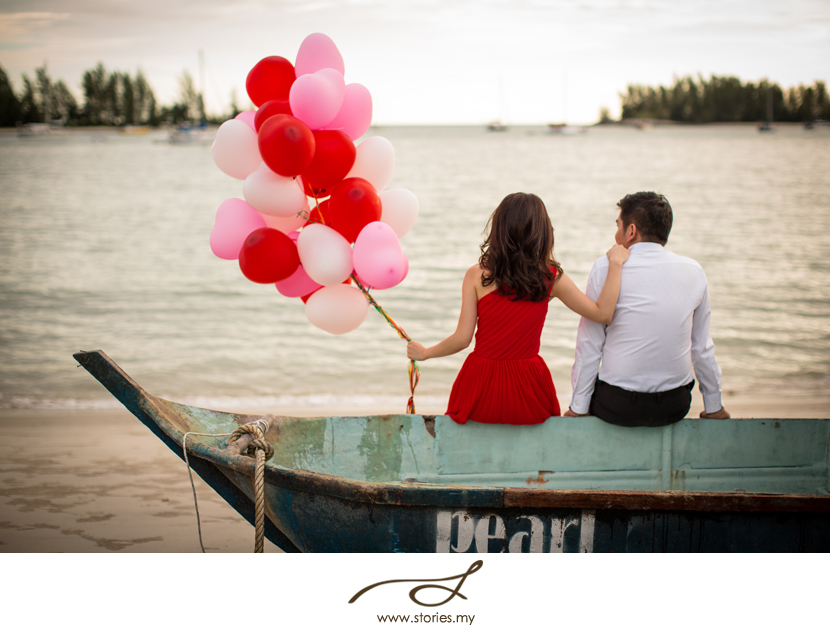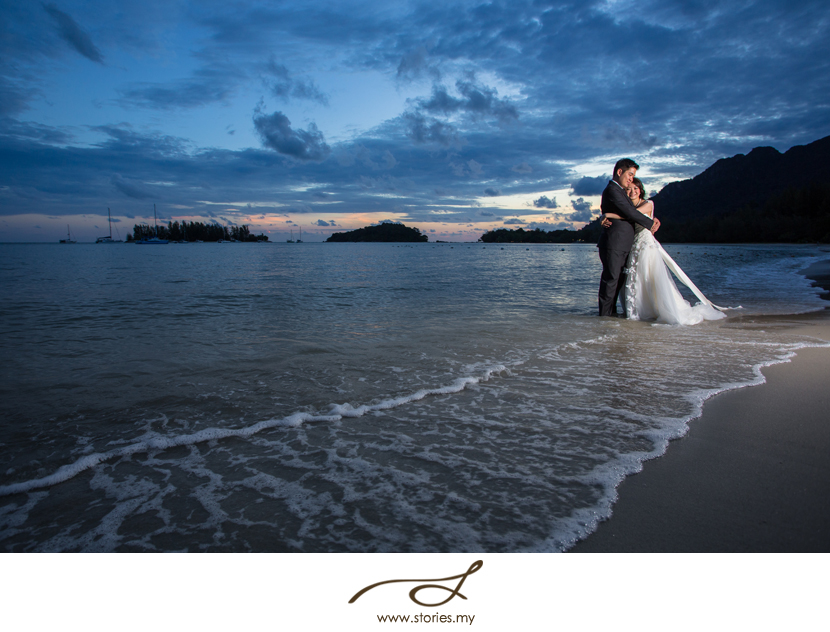 Photographer: Grace, assisted by Alex
Location: The Danna Langkawi Hotel 
Hair & Make Up: The Art of Mae