Years ago, when I was a young girl, I went on little cycling adventures with one of my closest friends around a small neighbourhood in Malacca called Ujong Pasir. We stopped briefly by the sea, only to throw stones at mudskippers and yell in excitement whenever we hit a 'bull's-eye". I remember a time when her mum made homemade pizza for lunch, and that was a luxury for me! Time went by, and things changed when she had to leave for Australia to continue her secondary school studies there.
But I never forgot those little adventures.
We kept in touch (as much as we could!) and I am glad that we never completely lost contact with each other. More than 10 years have passed since I visited her family home, but everything looked vaguely familiar as I walked through that front door last month for her dad's 70th birthday party. Georgina, thank you for the good times. I am glad I could be there to capture these photos for your family. It was definitely meaningful for me and brought back a lot of memories.
Introducing… Georgina & Stewart.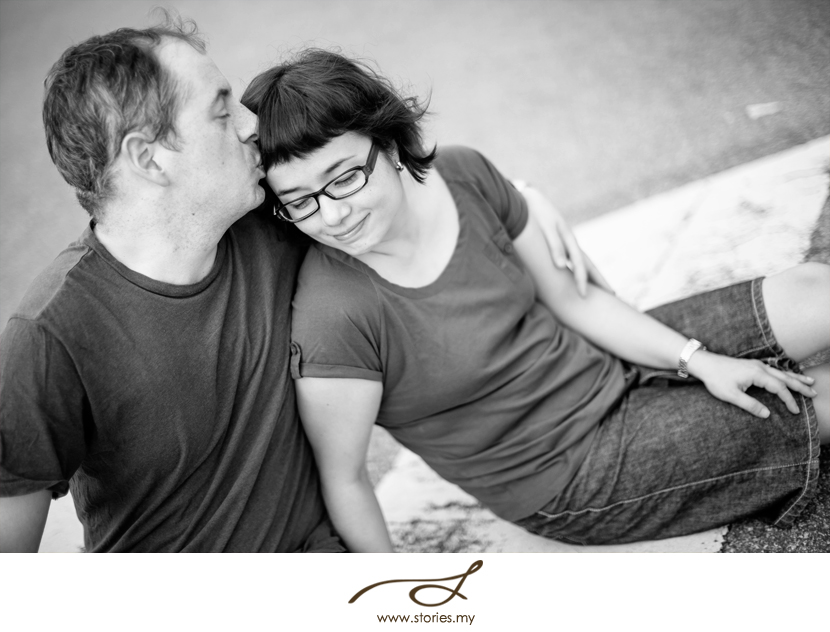 And the Tan family…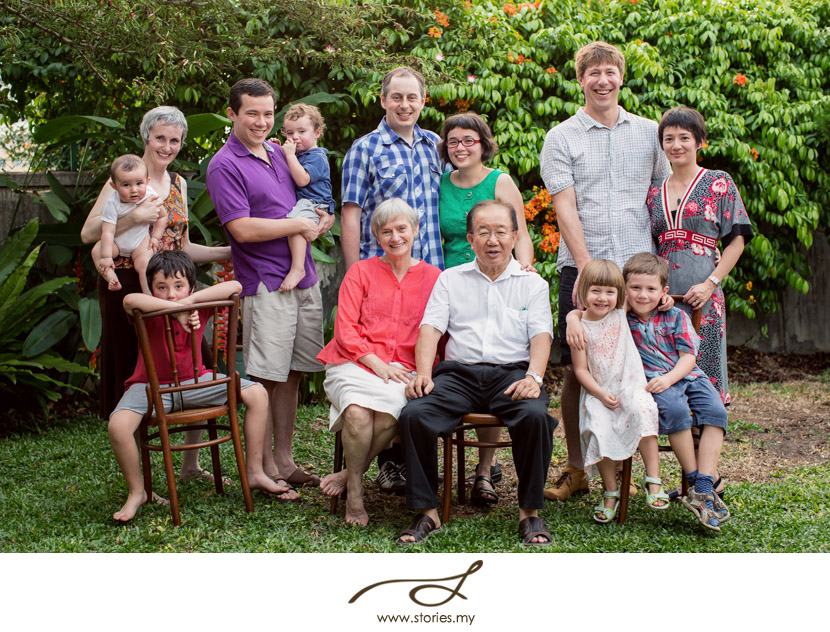 On that day, I got to know the extended Tan family. This little cutie (the youngest grandchild!) made me all mushy and brought out my motherly instincts (YES! I will have my own cutie pie soon enough!).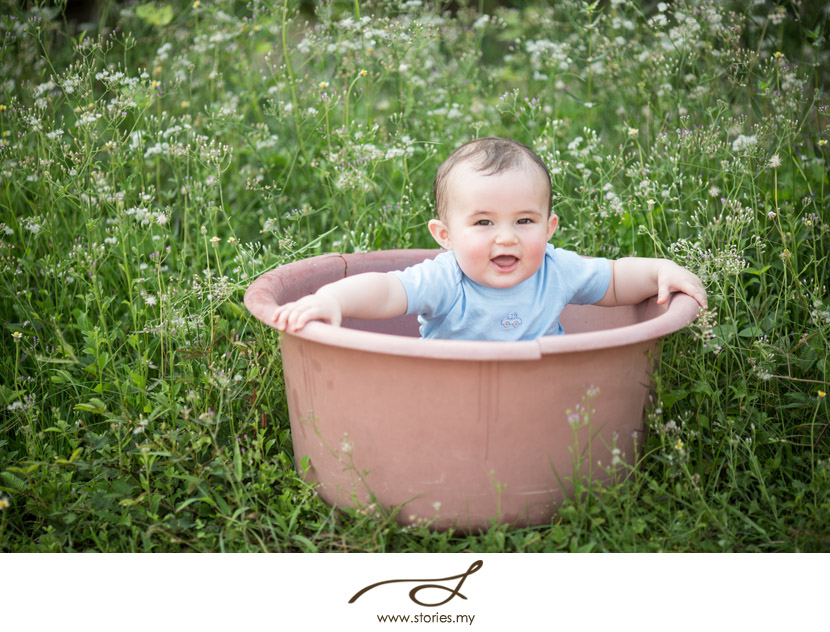 Mr & Mrs Tan, who are terribly hospitable and friendly people.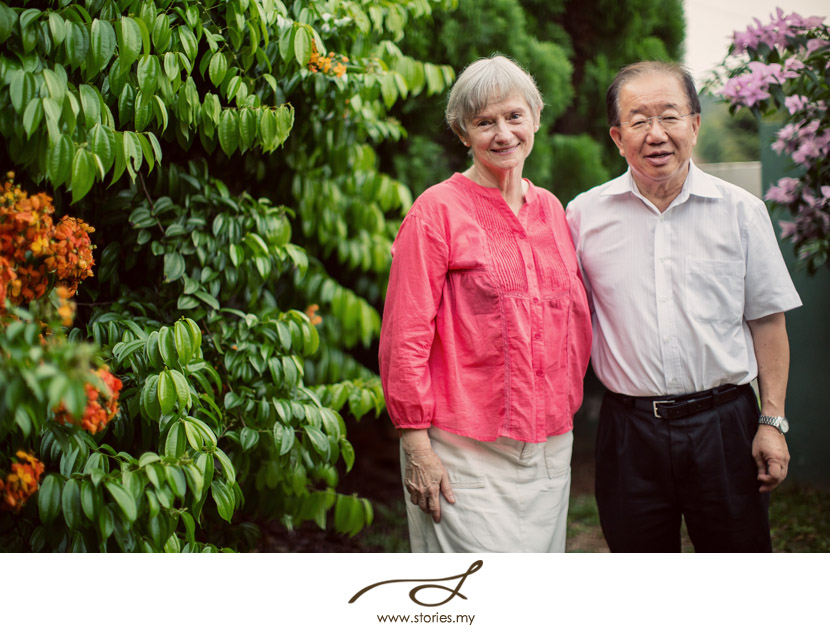 And some more photos of Georgina and Stewart…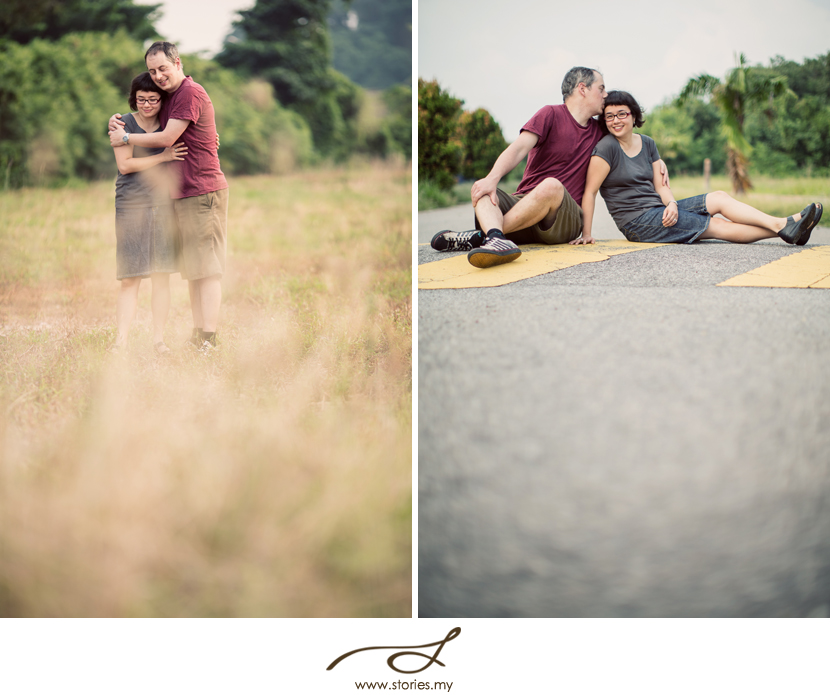 By the way, I love how everything was just so casual and relaxed. And RANDOM. :) I think I've said it before, but I LOVE random locations!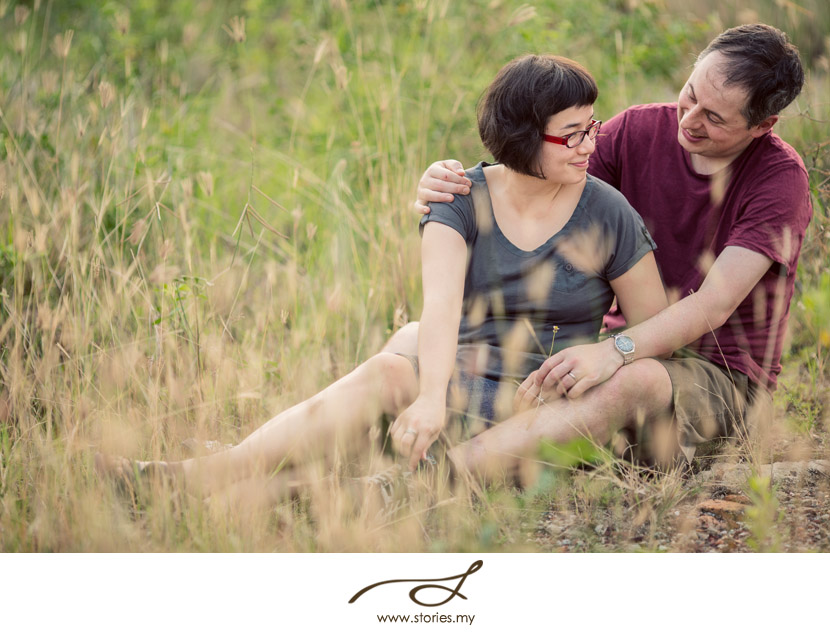 Sam, Nicole and their kids Max and Izzy.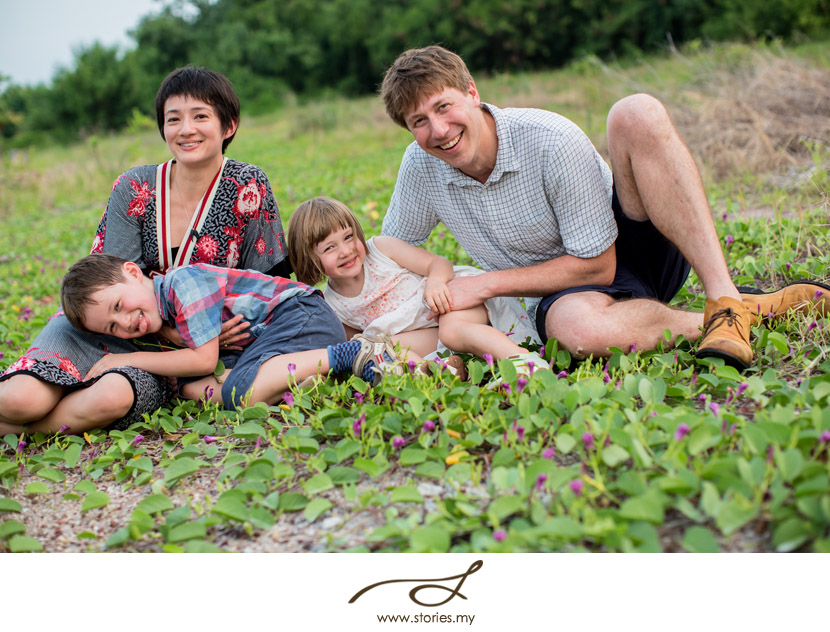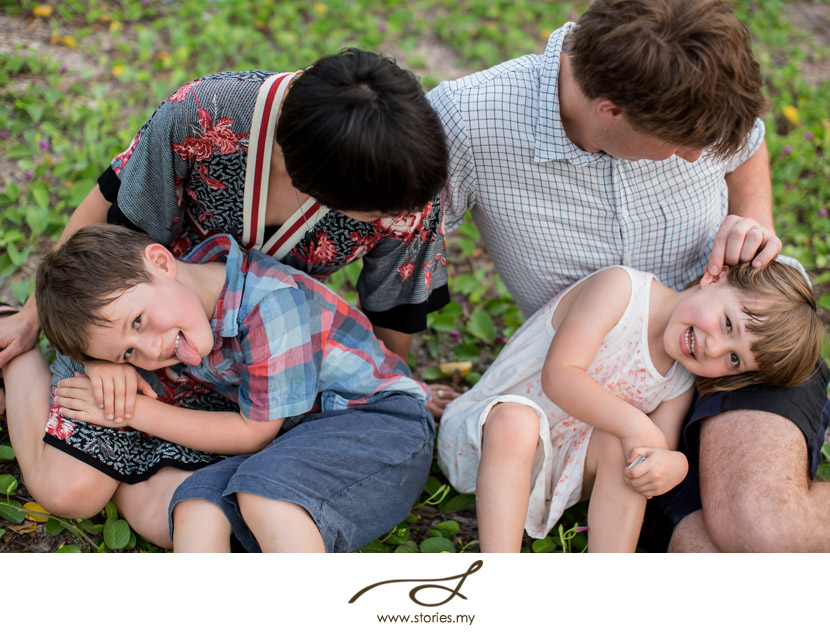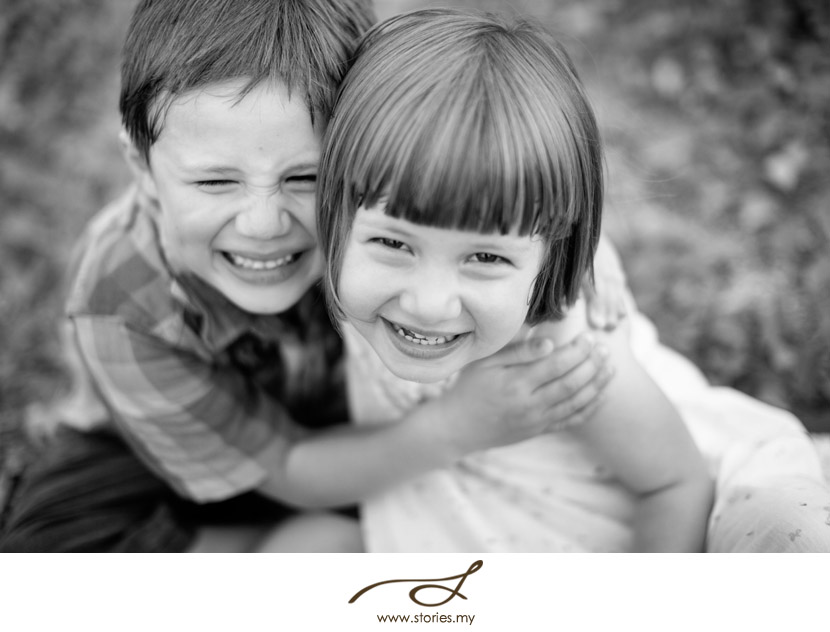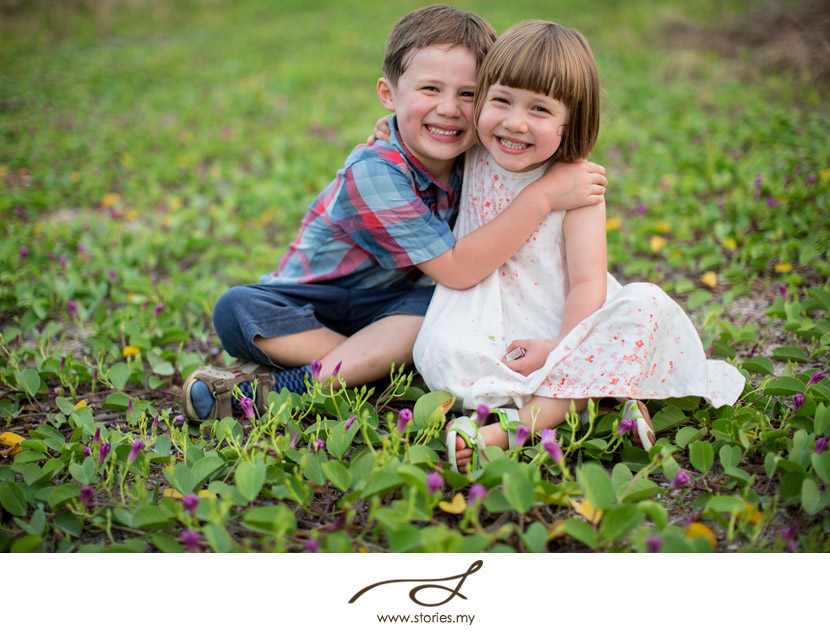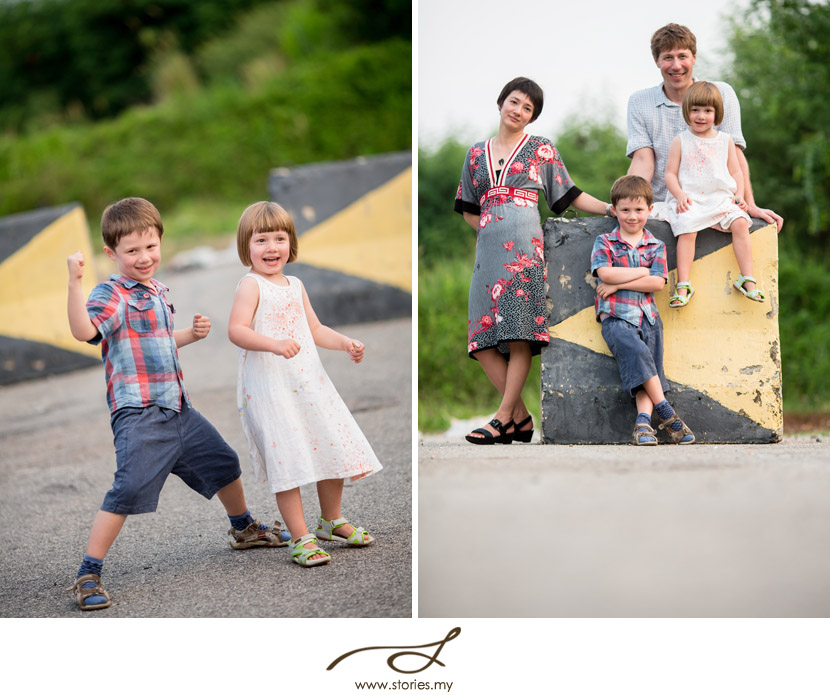 And here's Phillip, Gina, with Henry, Charles and Andrew.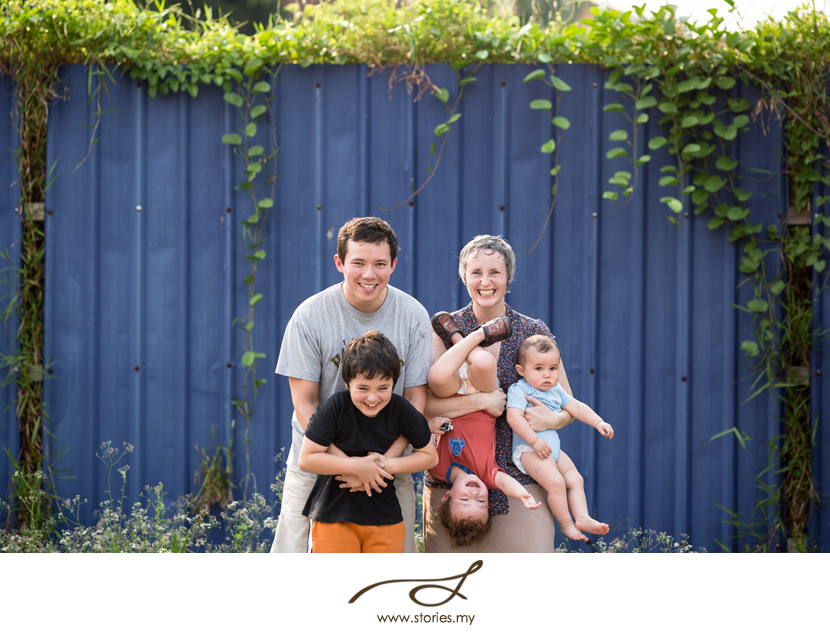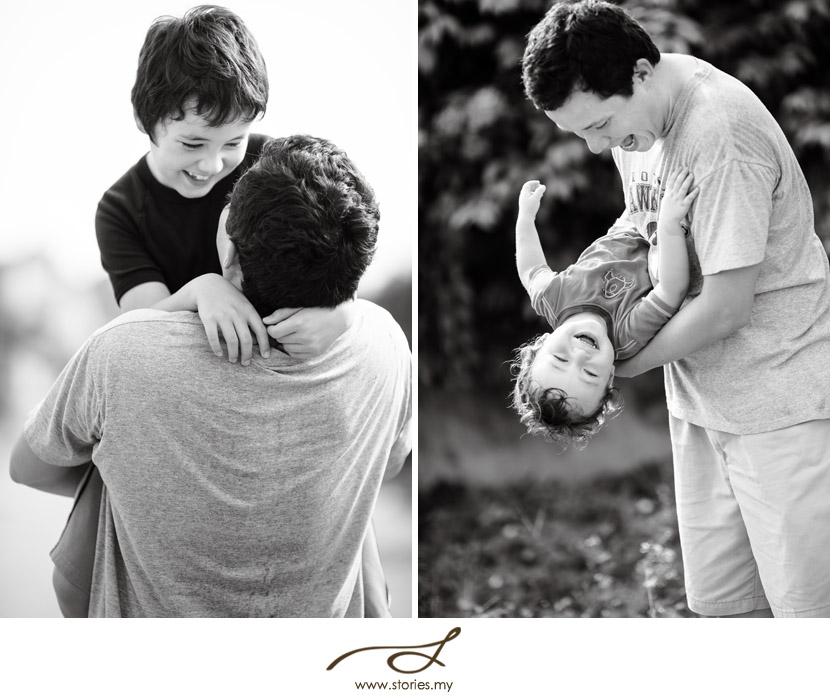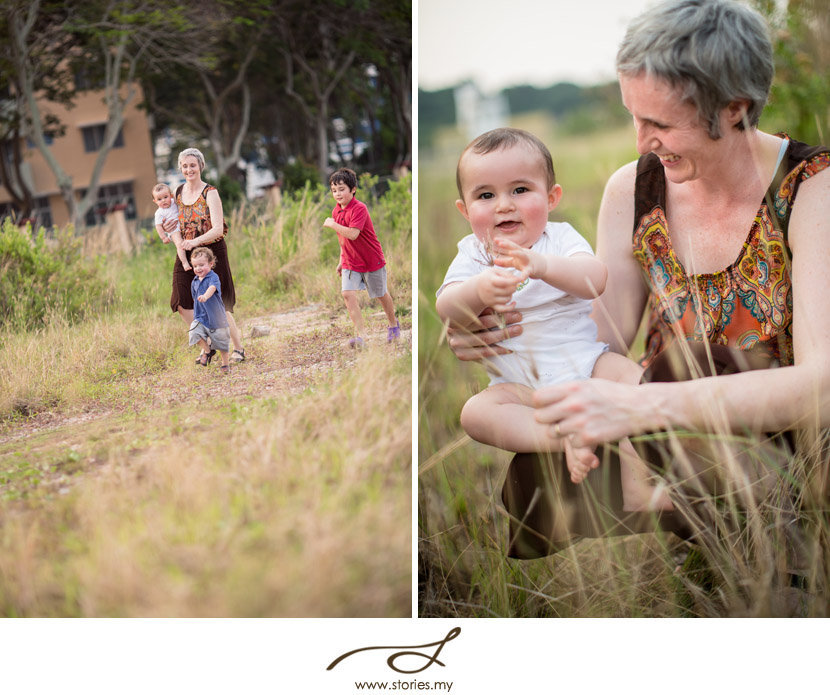 I loved the fact that Gina was so easy going with her kids during the shoot. She could place her child on the slightly stony ground without blinking an eye, and even when Andrew picked up a stone to put into her mouth, she was absolutely cool about it!