I was stoked when Wilson and Elaine said that they'd use our little Smurfette, the VW kombi as their wedding car. I was even more excited when I discovered that their theme colours matched Smurfette completely – white & blue! Elaine is a hands-on bride, she planned and sourced for some of the wedding decorations that you'll see in this blog post, even created the signage for the back of the kombi herself!
Well, even from our initial meeting about a year ago, I knew that she'd be a detailed person. After all, she is a lawyer, and working for such a big organization like the Marina Bay Sands, Singapore, you'd have to be meticulous. Needless to say, she pored over the T&C in my booking form prior to signing it. A little nerve-wracking to have to explain everything to a lawyer! Haha…
Wilson came across as someone who was really easy going, but completely supportive of Elaine. It's a great combination to have as a couple. Wilson & Elaine, we had a blast at your wedding. Thank you for being so relaxed and letting me head off earlier, even before the dinner reception ended, since I was really quite tired from the pregnancy. I love how everything came together so beautifully, and how the morning Chinese theme blended in with the more western theme of the evening. All the best for the future!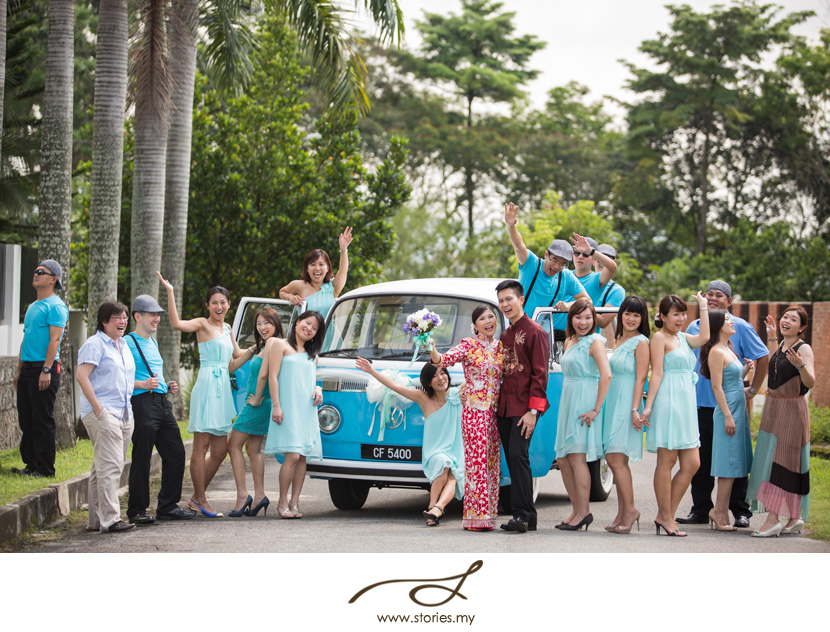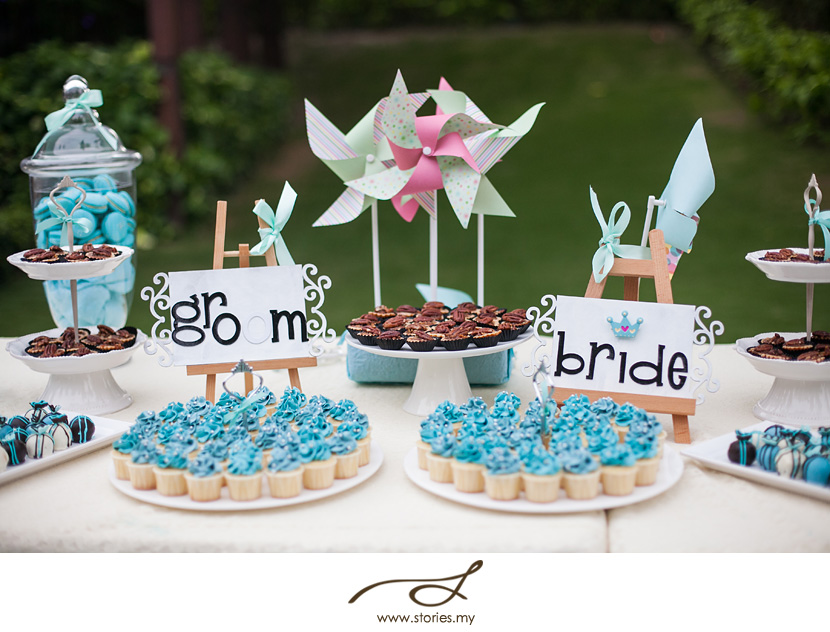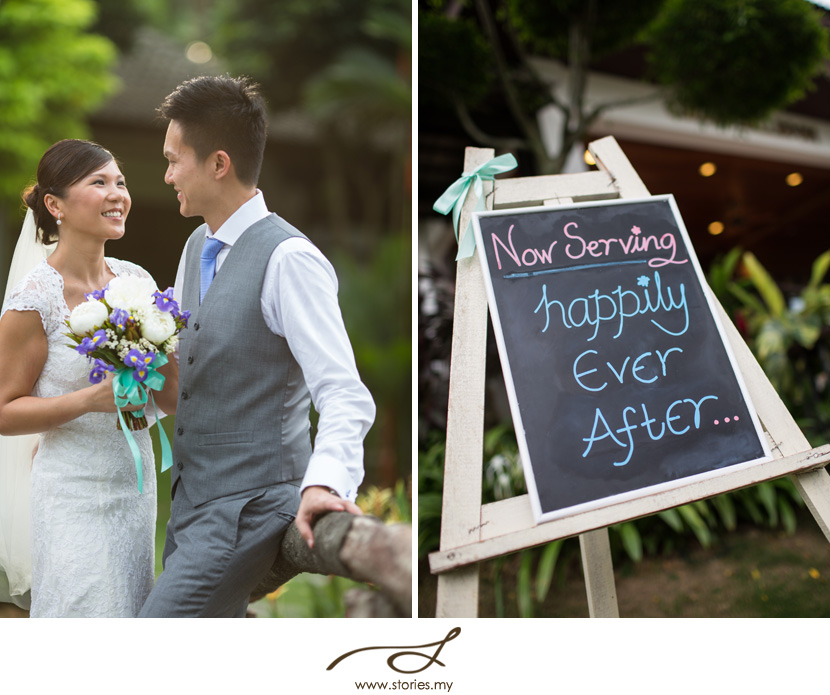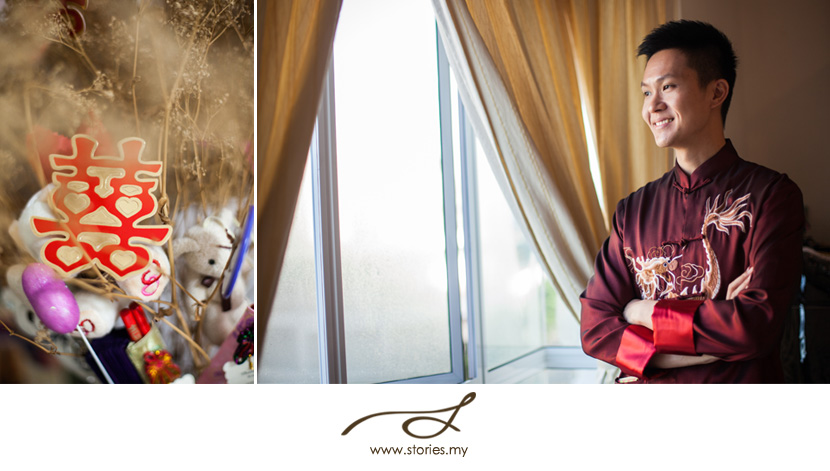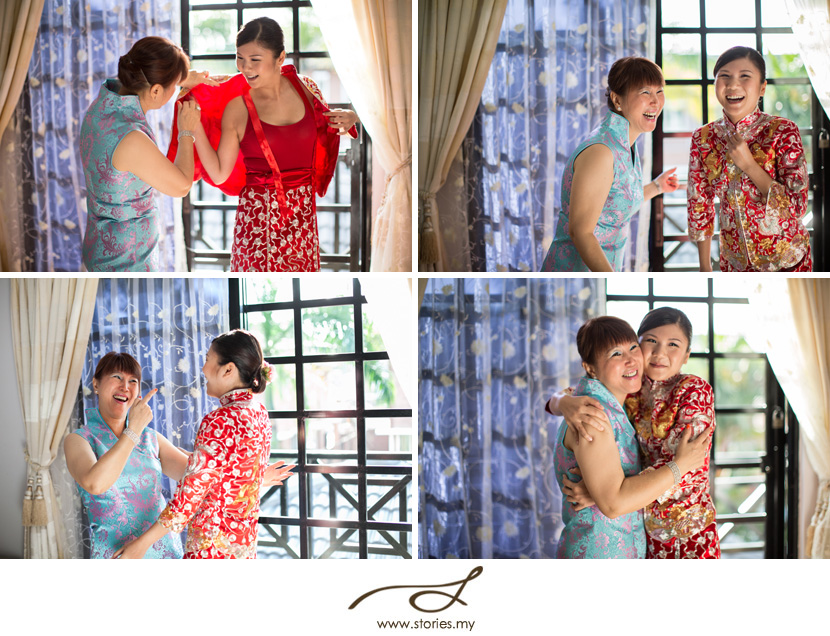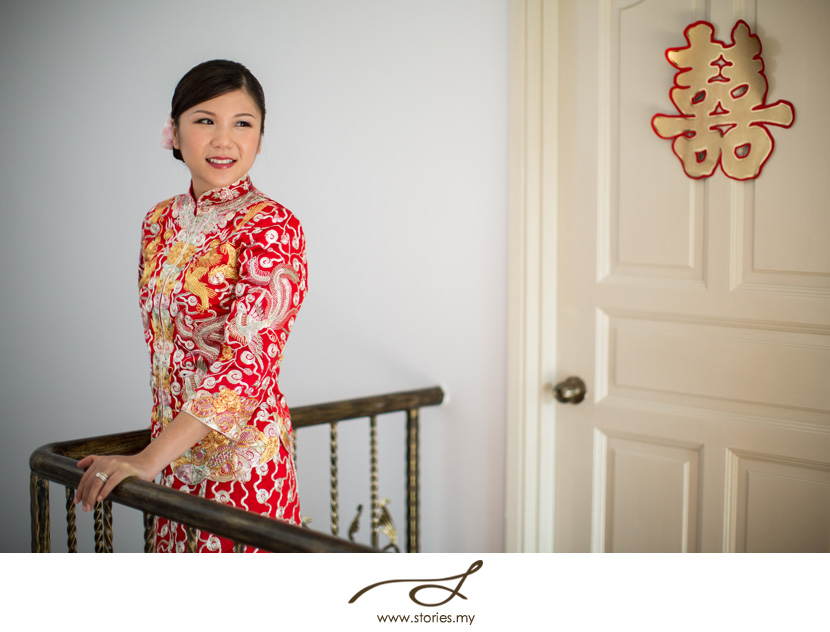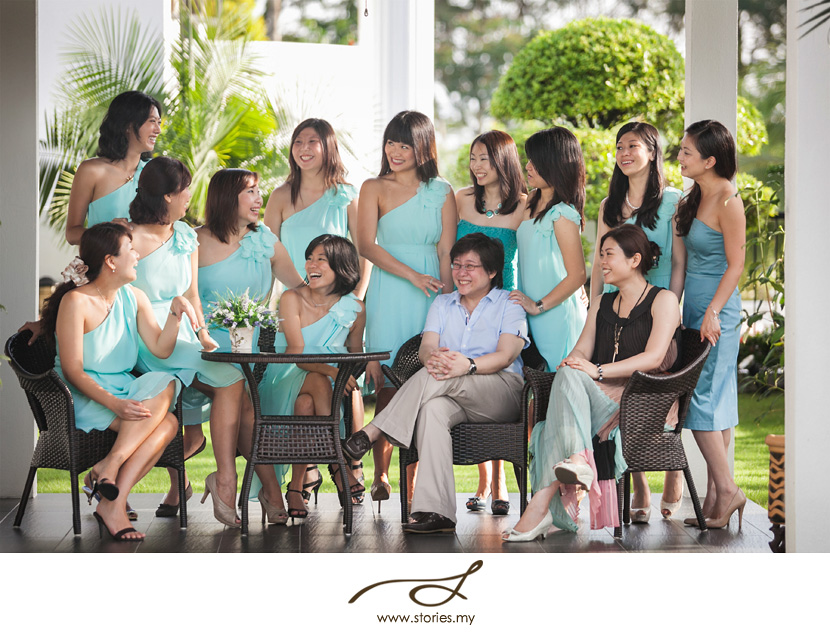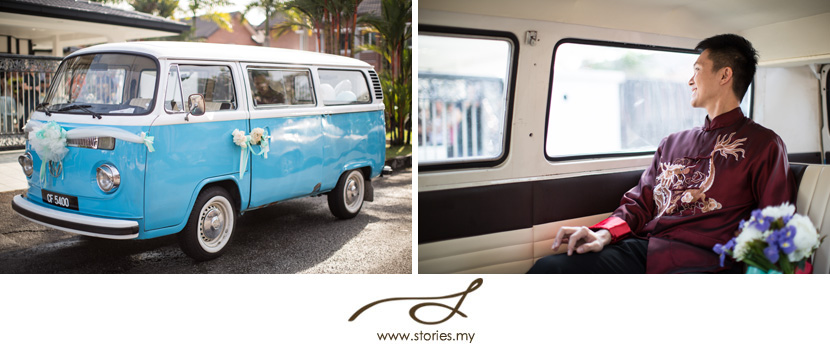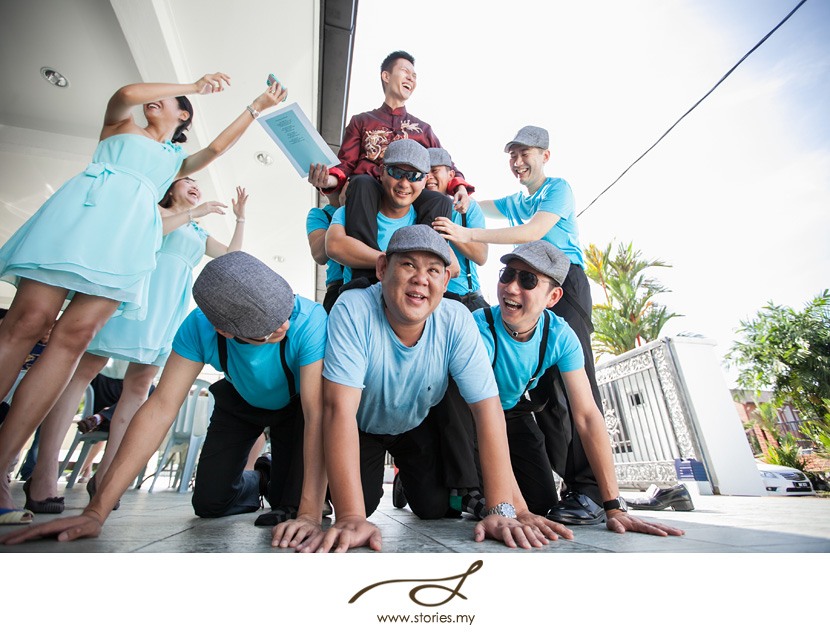 There were lots of kissing throughout the games session… even grandma received a peck from her future grandson-in-law!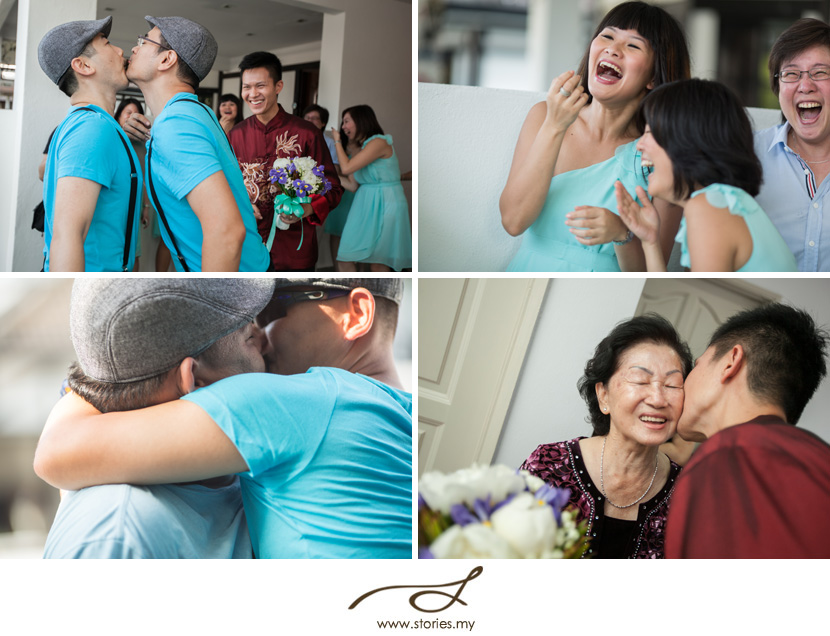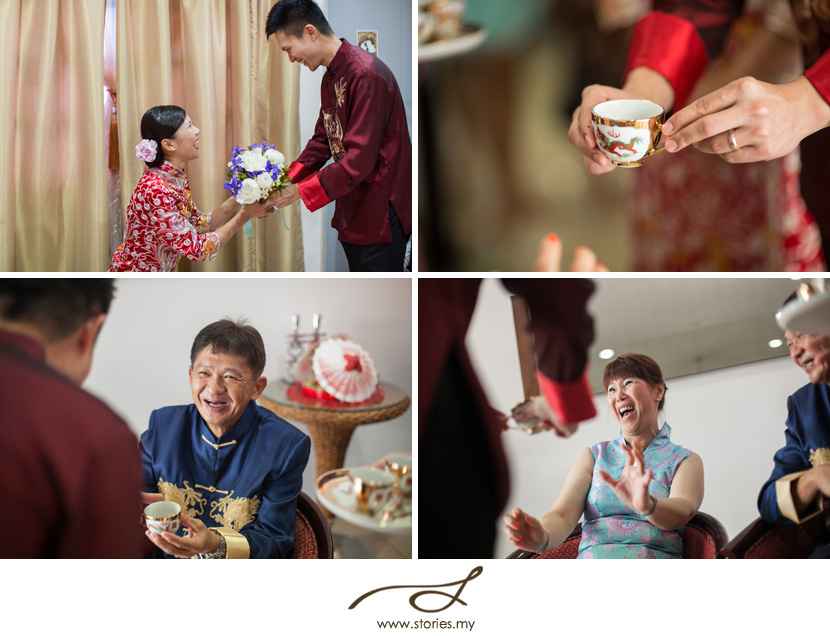 We took the family outdoors for portraits in their little garden. Quite a nice change from all the indoor shots usually!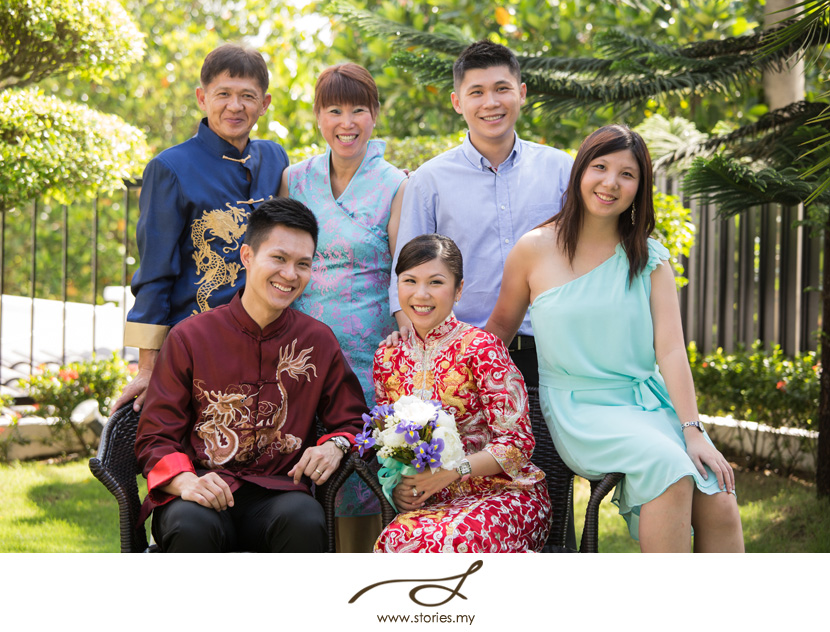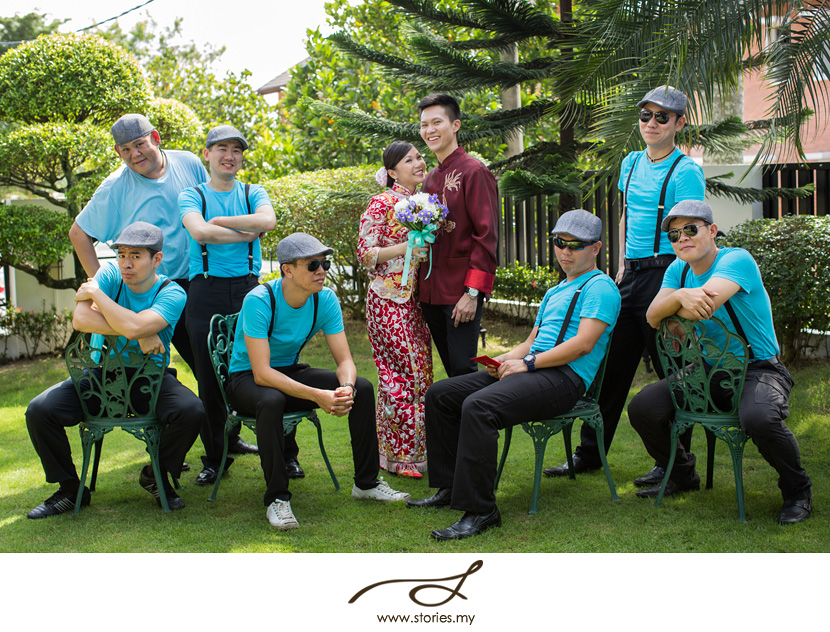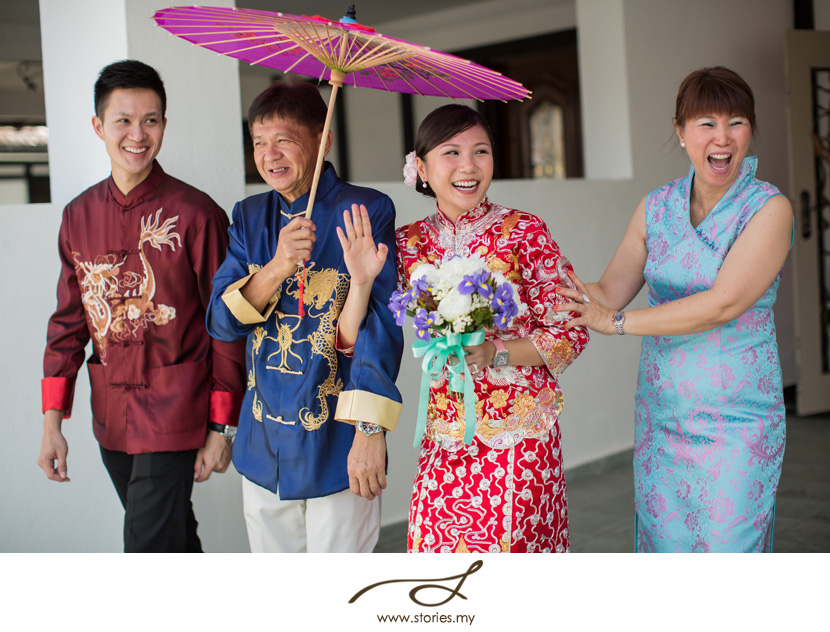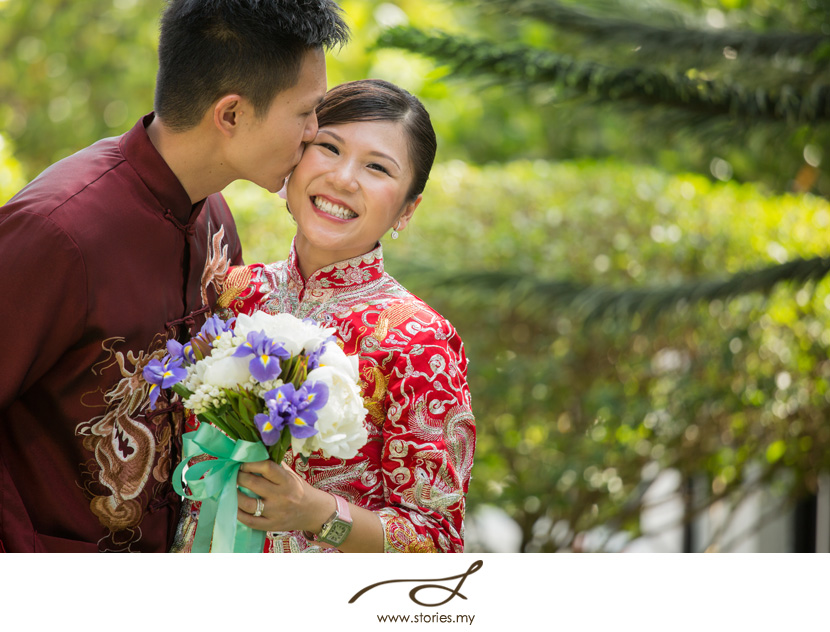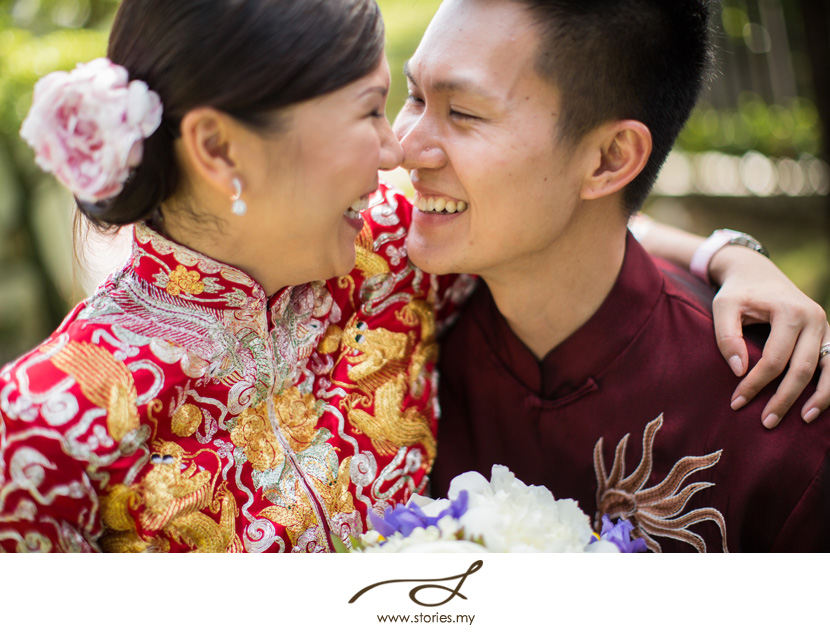 The evening reception was held at Cyberview Lodge, and of course, we had to make time for more portraits! By the way, as a tip to brides and grooms who plan to get married there, bring a mosquito repellant! And a powerful one at that! The mozzies there are amazingly resilient.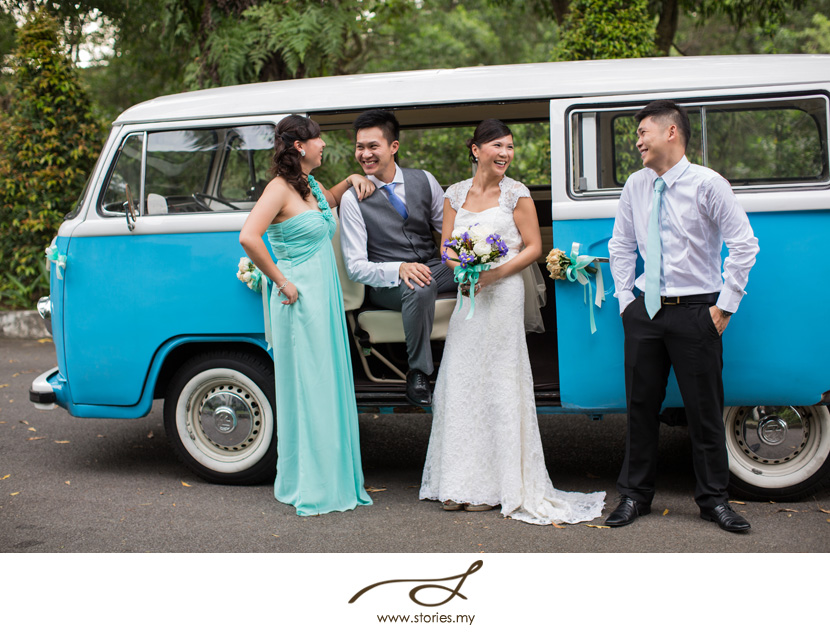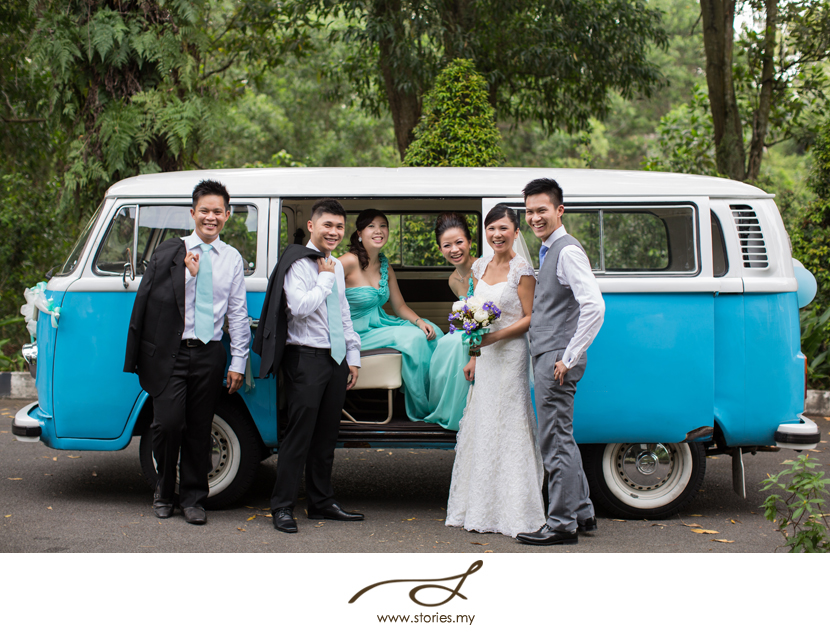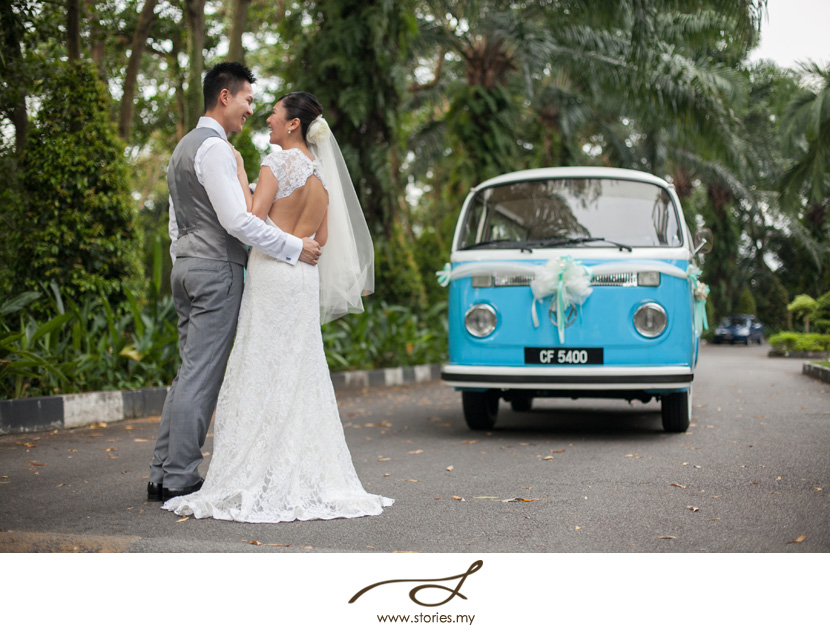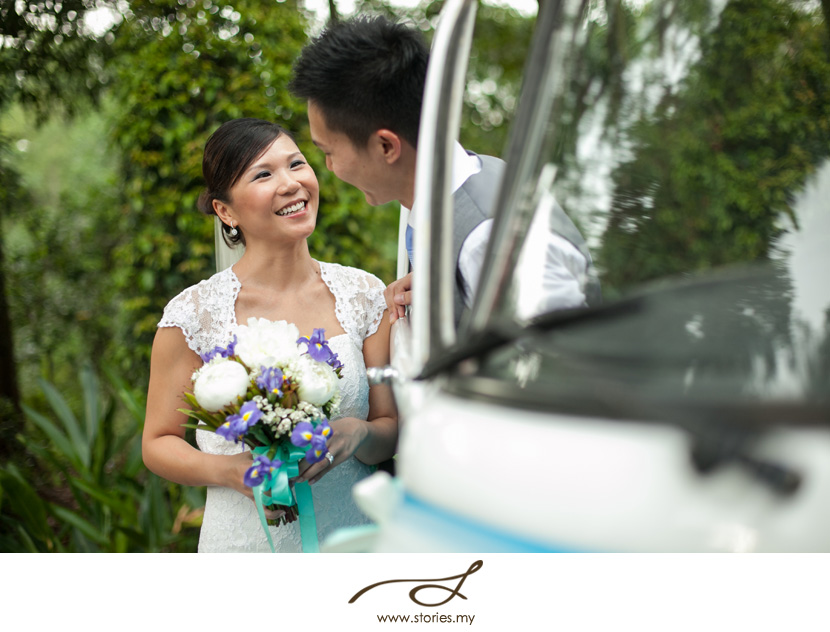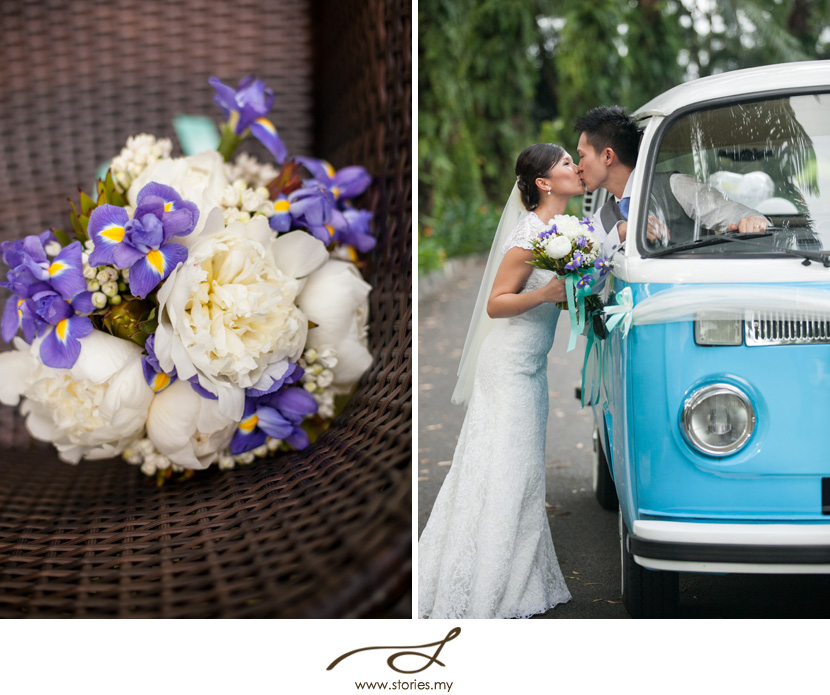 Don't you just LOVE the dessert table? Who says you can't have dessert before your main meal?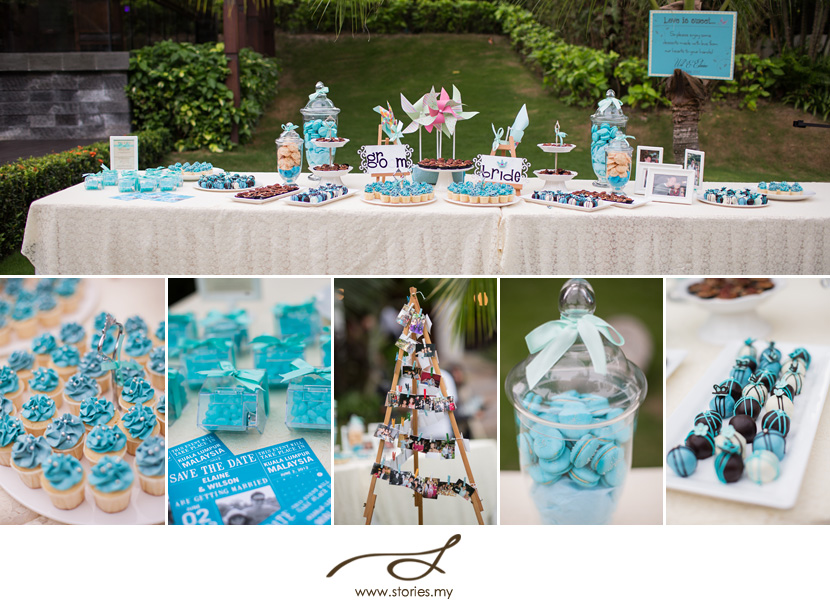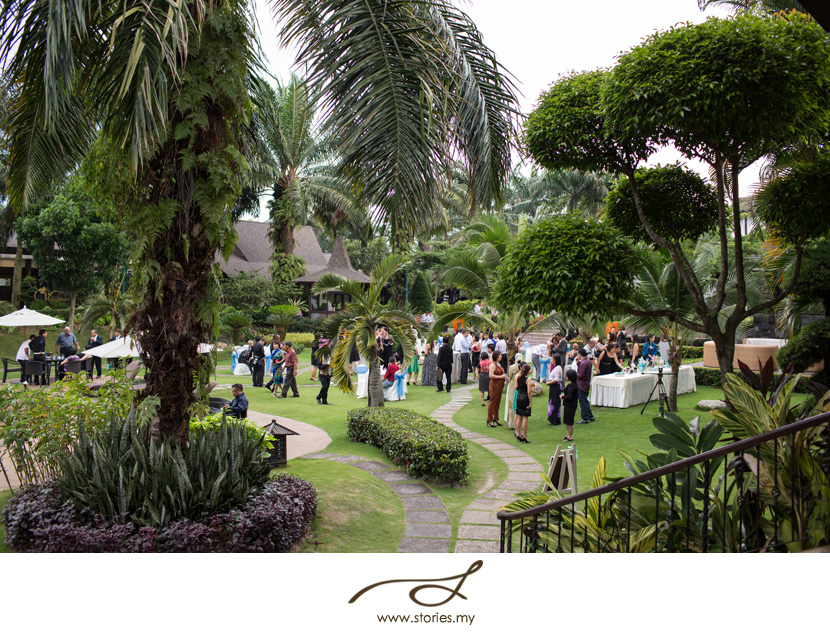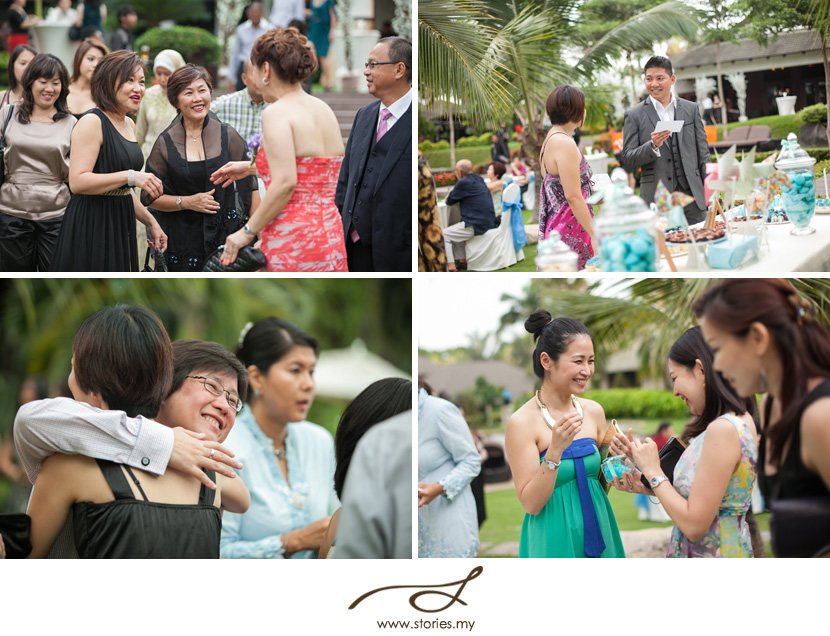 Wilson's family portraits. And Elaine's grandma looked absolutely radiant that day!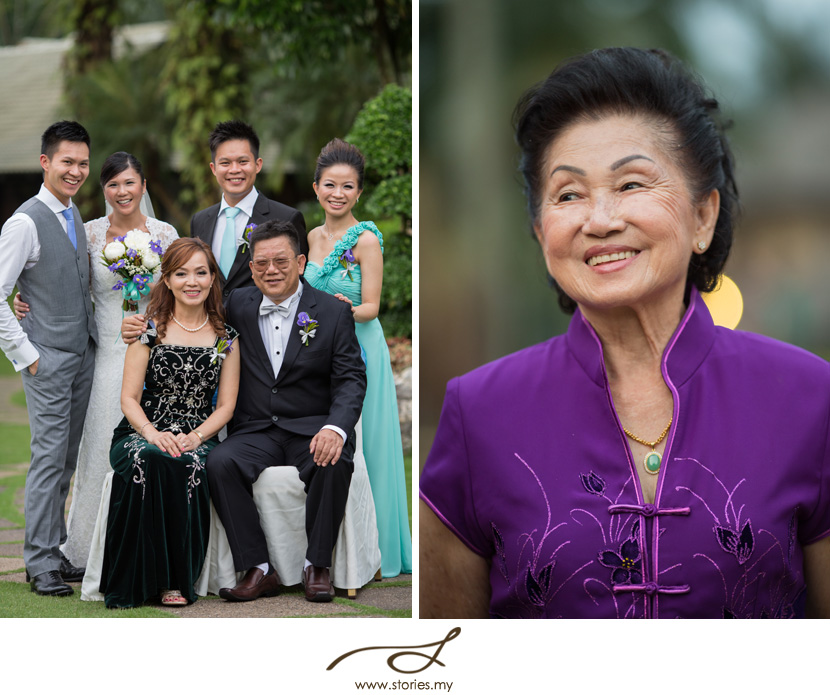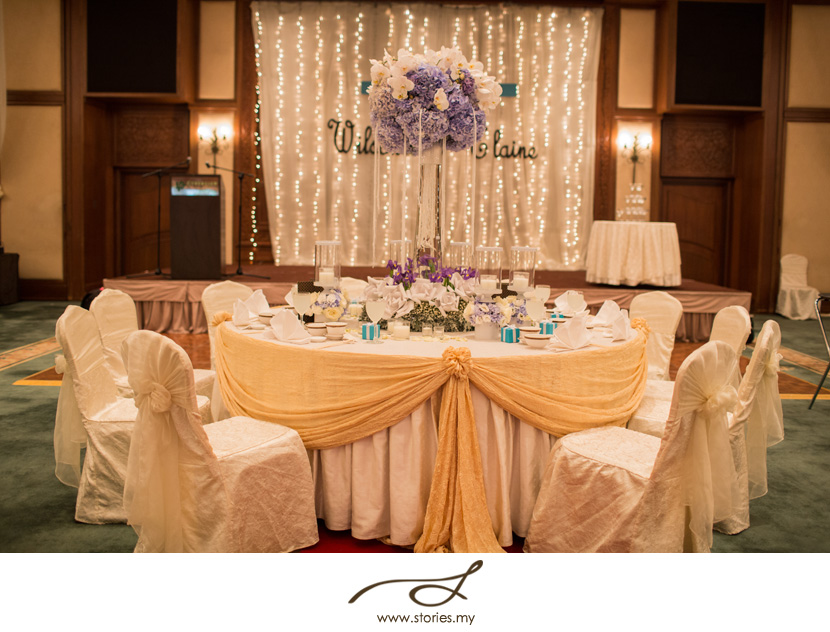 Fortune cookies in Tiffany boxes as wedding favours…. neat!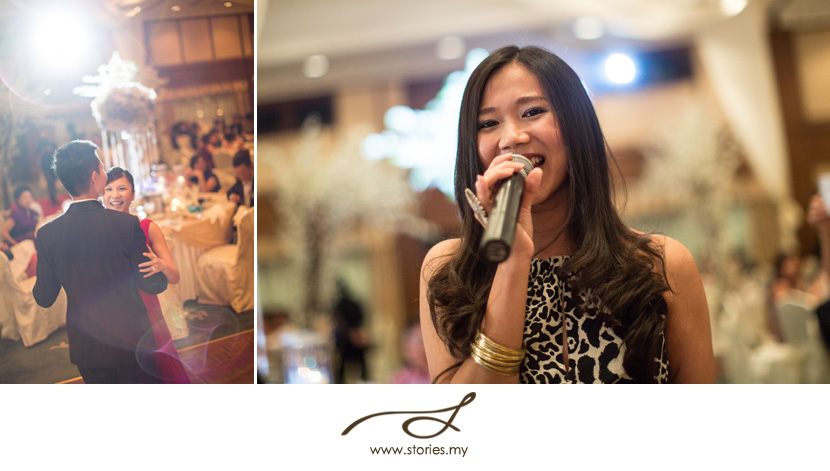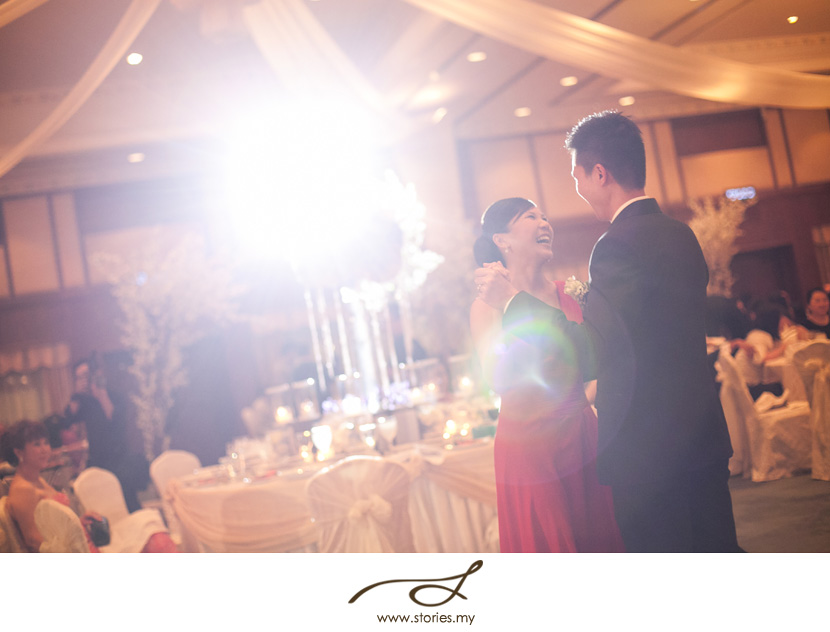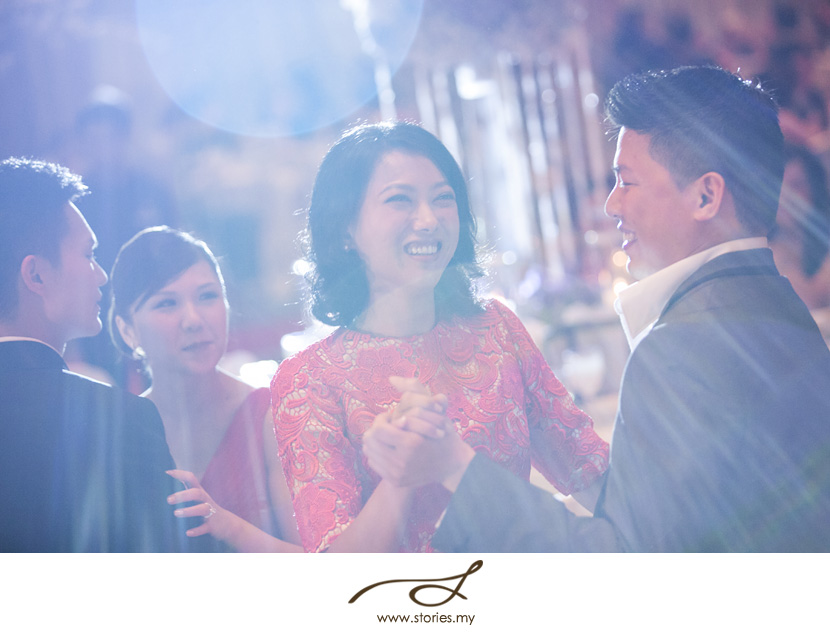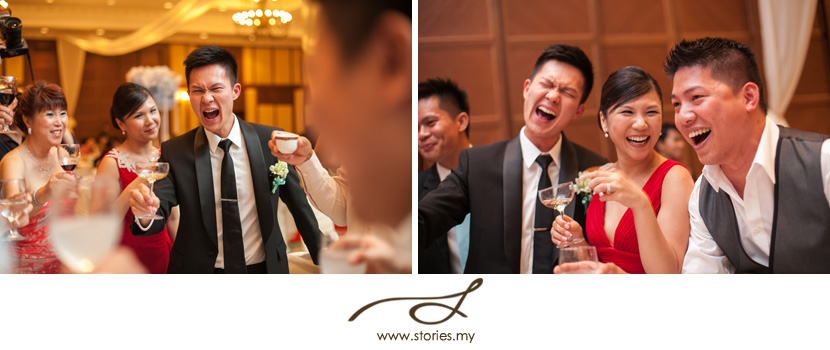 Guess where Wilson proposed to Elaine? :) Congratulations both of you!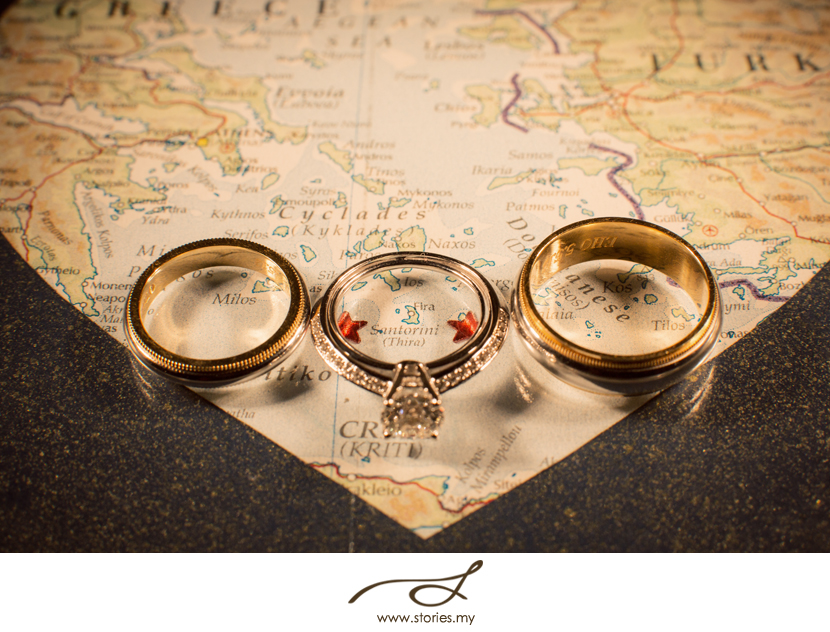 Credits:
Photographers: Grace, Ben & Kah Woon
Dinner Reception: Cyberview Lodge Resort
Wedding Gown: Blush Bride, Singapore
Groom's Attire: Federal Tailor, Petaling Jaya
Shoes: Church (groom), Jimmy Choo (bride)
Make up: Leric
Decorations: Truly Scrumptious, Wishing Tree
Flowers: Wishing Tree
Videography: Keyes Solutions
Dinner Entertainment: Tsa & Claire, Singapore