It's the final leg of my Destination Weddings TV program shoot and I just completed the last episode in Taiwan. It's been a stressful journey the past few months sourcing for the right weddings, writing the script and directing the episodes itself, but definitely a memorable journey. It was really great working with Deborah Henry for the first time too. The program will air on Travel Channel internationally sometime end of this year and I'll definitely inform everyone once it's out. In Malaysia, you can watch it through Unifi's HyppTV.
Though the shoots have ended, the post production is still ongoing.
I'll be back in Malaysia tomorrow. Unfortunately for me, it's my last trip overseas before the baby makes her appearance. (My doctor wouldn't allow me to travel anymore!) All in all, I am really thankful that I've been strong enough to last through 6-12 hour shoot days and not feel sick (considering I am now at my 27th week of pregnancy). The downside is that my legs are killing me and my varicose veins are looking rather hideous. Time to slow down all my shoots for the time being…
Glad to be coming home soon!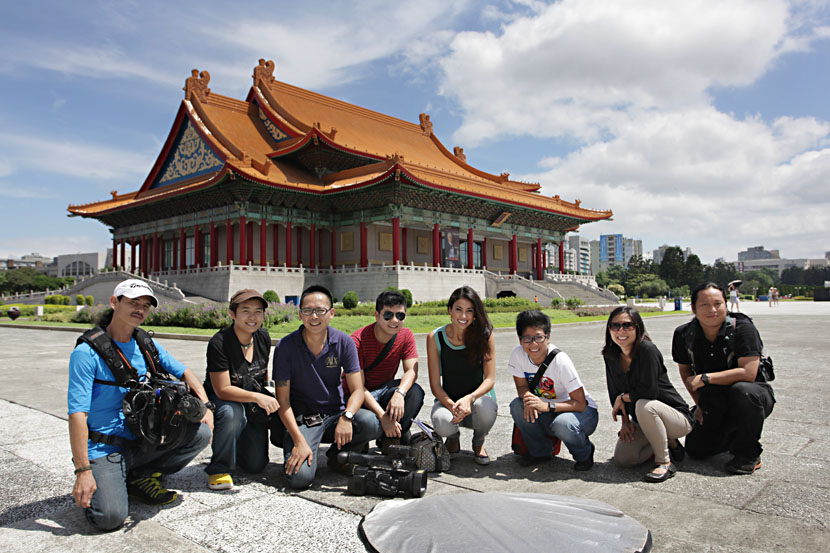 The crew for the Taiwan shoot