I have good intentions to blog a wedding immediately after the shoot, but my good intentions never seem to become a reality. Currently, my blog posts are about 2 months behind schedule… we have so much to share but I have a hard time trying to catch up! So today, I am going to break the trend and skip a few other weddings at the moment to blog Tim and Doreen's wedding photos.
Honestly, our first conversation over Skype and subsequent meet up felt a little tense. They were disagreeing about a few things regarding the wedding, and I wasn't quite sure how to respond. But on the wedding day, everything changed, and Tim and Doreen were just grinning from ear to ear. They were just so relaxed with each other in front of our cameras. Ben and Weiming did a great job photographing alongside with me, and supporting me whenever I felt exhausted. All the night shots were taken by them since I was already home resting by then! :)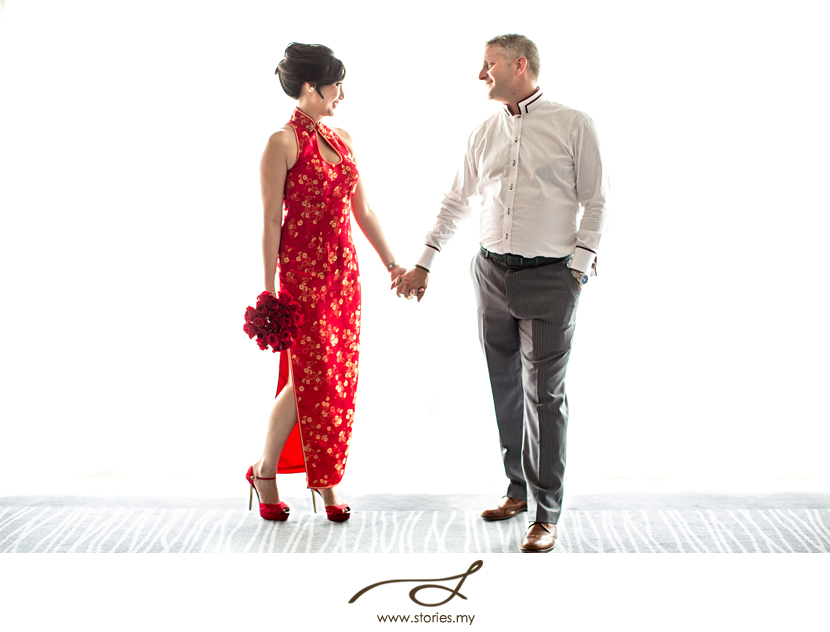 Tim and Doreen wrote a really wonderful testimonial for us which I'd like to share here:
"We would like to thank you and your team for our special day. From when you met us the day before to go through all the proceedings and putting up with us at a time when we were both stressed out beyond belief, you made everything seem easy and it was one less thing for us to worry about knowing we were in good hands. Your enthusiasm and energy carried us through the wedding and all our guests said how great you were plus the fact you were carrying a 'mini me' in your tummy.
The impromptu photo shoot after the tea ceremony for me was unexpected but we are so grateful you did this for us and it has made our day even more memorable.
The slide show for dinner which was made in such a short time still has my mum in tears and you captured Doreen's amazing beauty which made me so proud to be her husband (you also made me look good in a couple of pictures which must make you a miracle worker).
Again a big THANK YOU from us, you and your team were brilliant. "
Cheers,
Tim and Doreen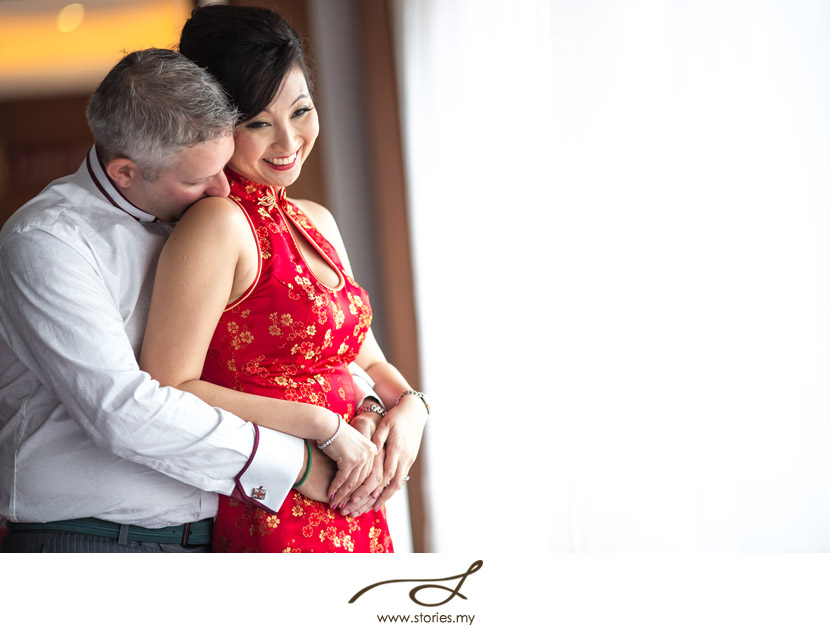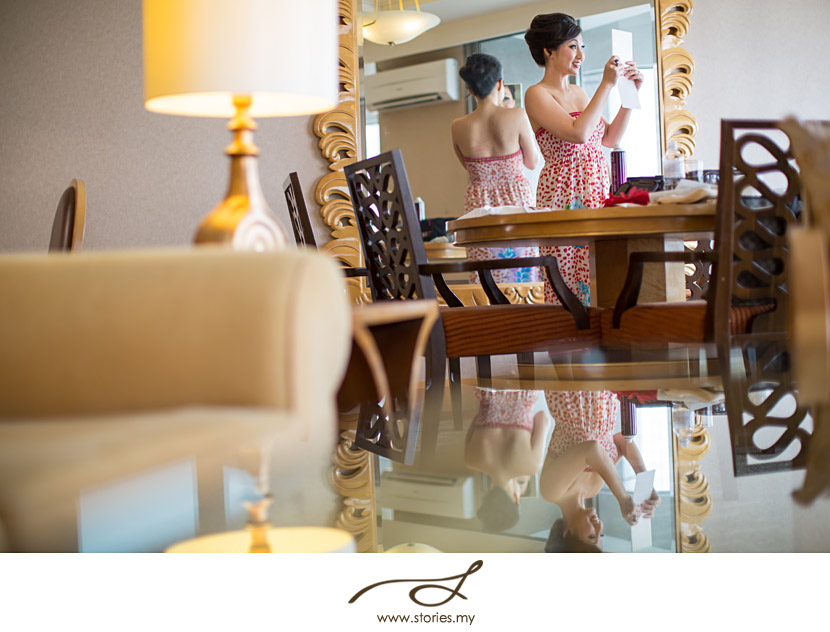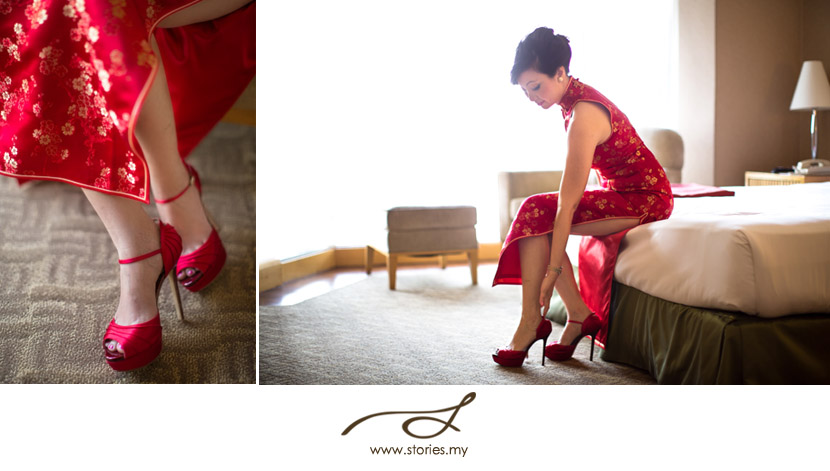 Most of these guys have never tried our Malaysian 'assam' or dried squid. Personally, I LOOOOVE these snacks!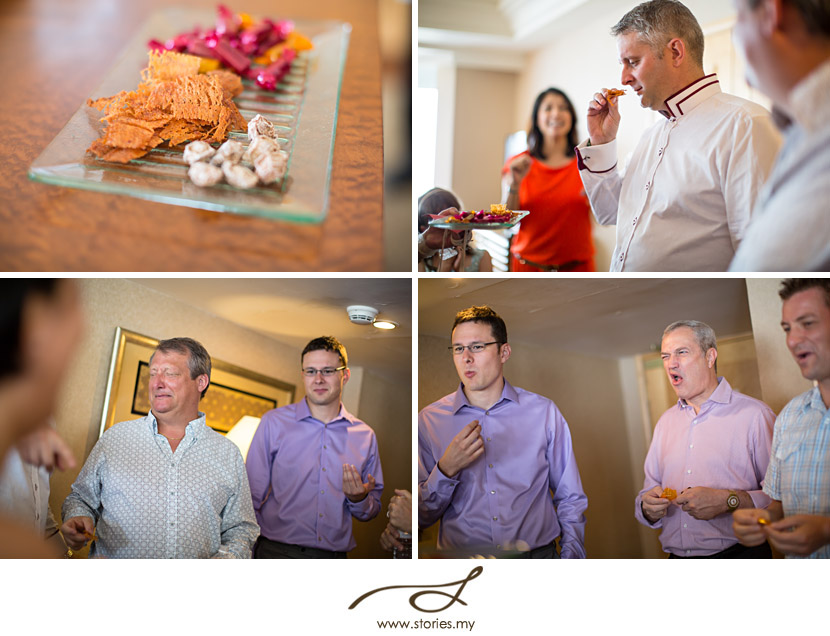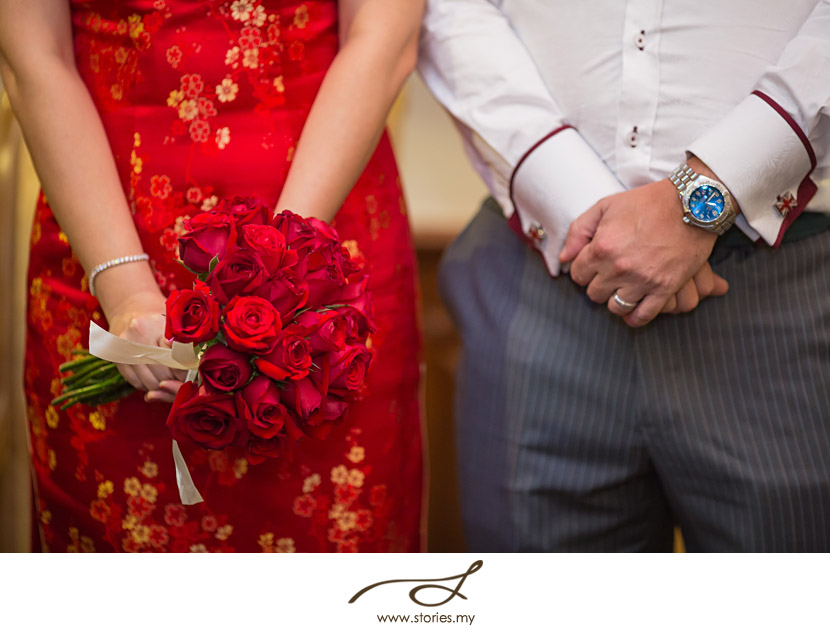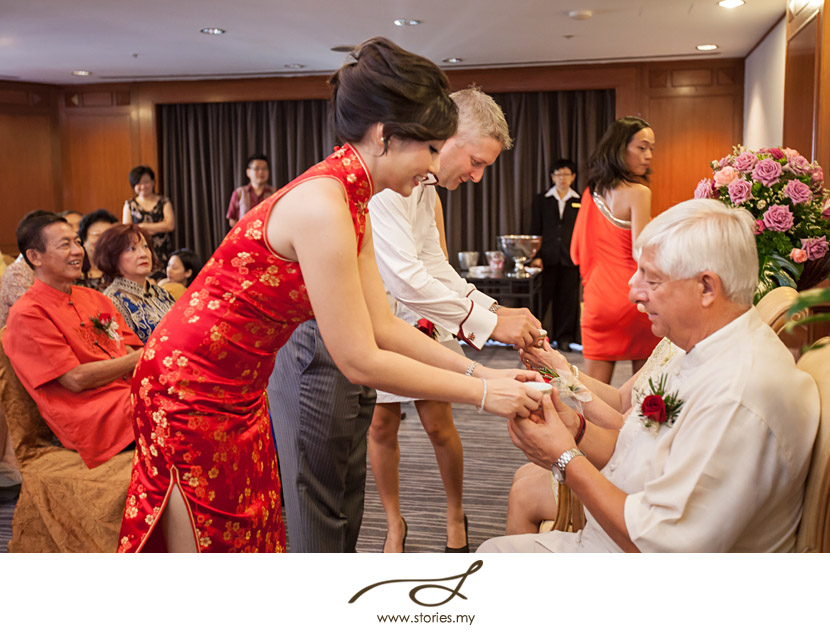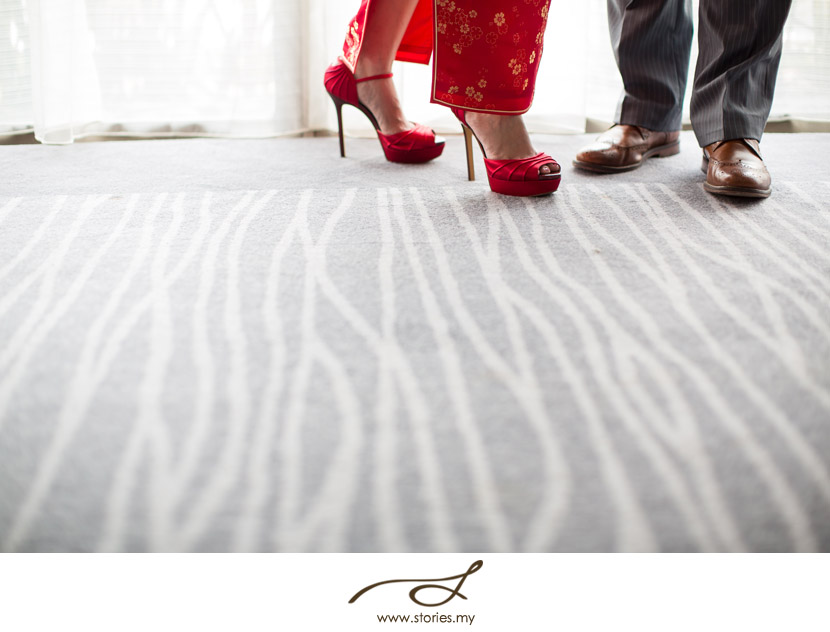 Good point of view, by Ben!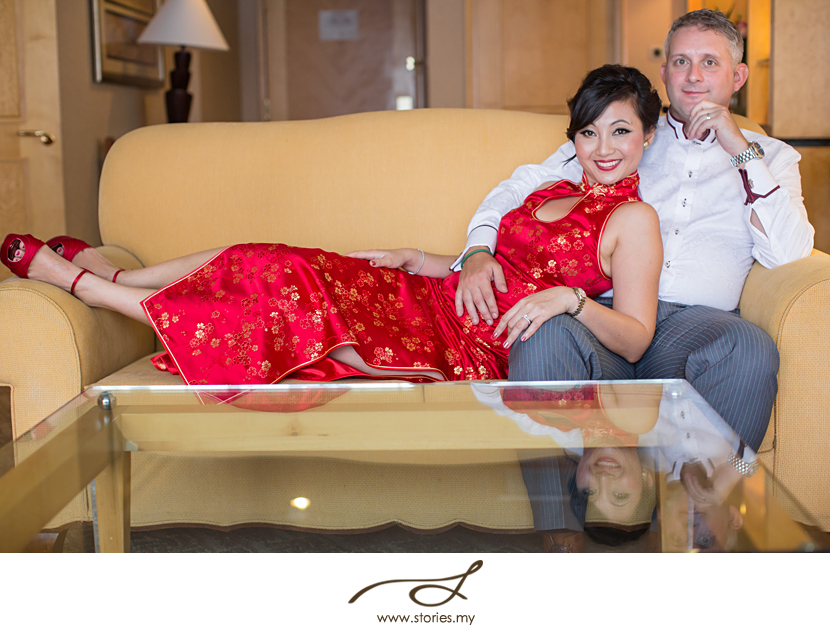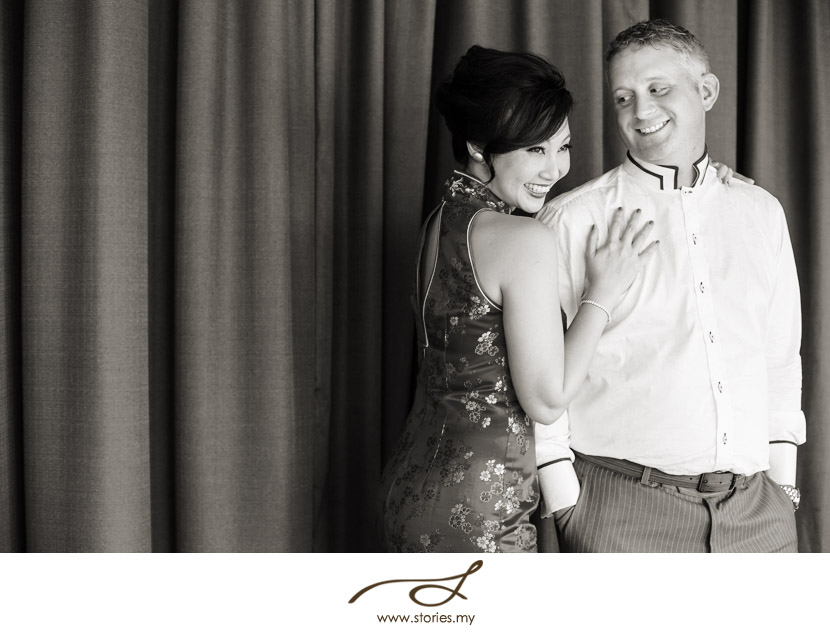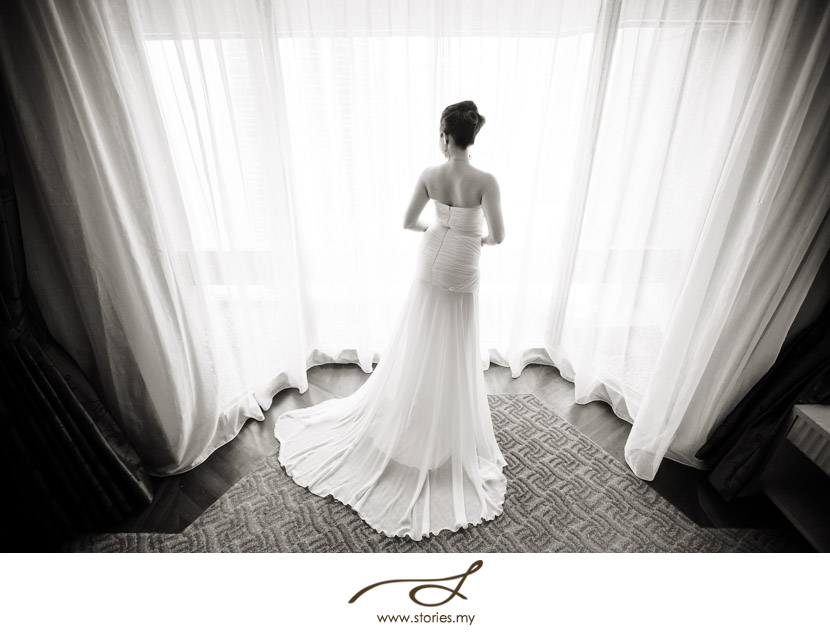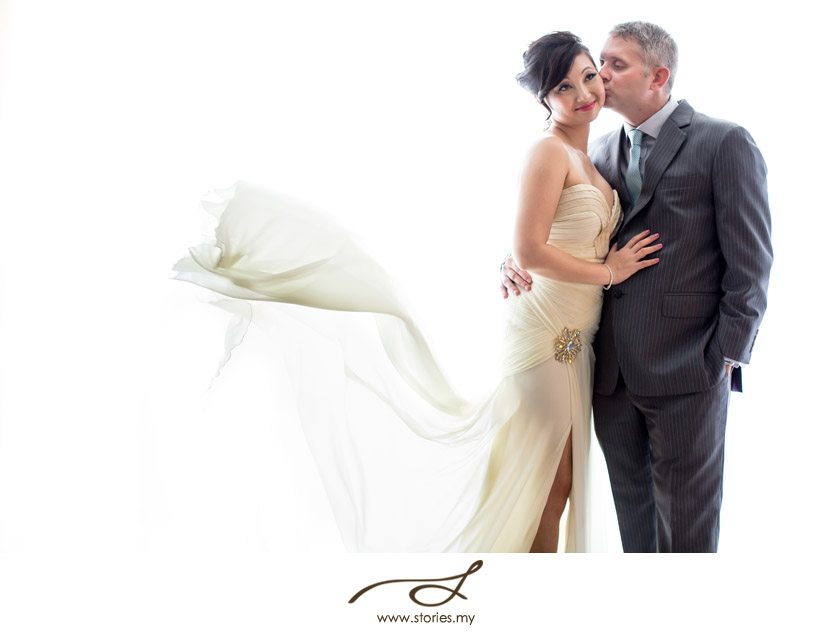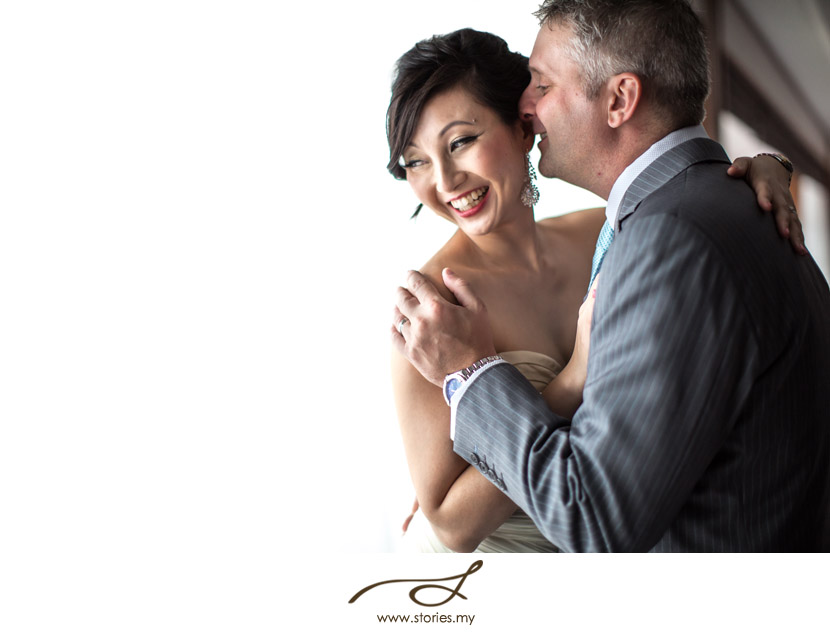 Love their personalized wedding favours…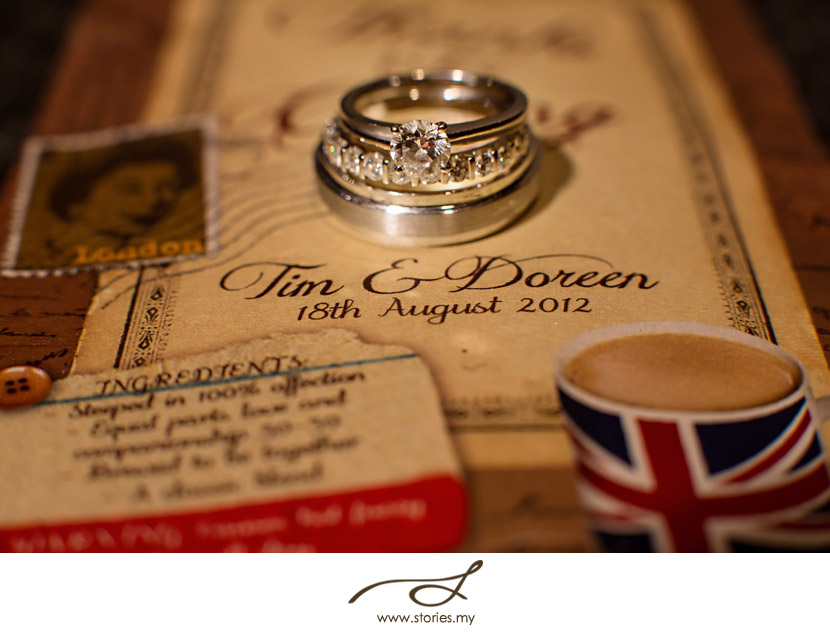 Two types of tea in one bag… English breakfast tea and Chinese jasmine green tea! What a brilliant idea!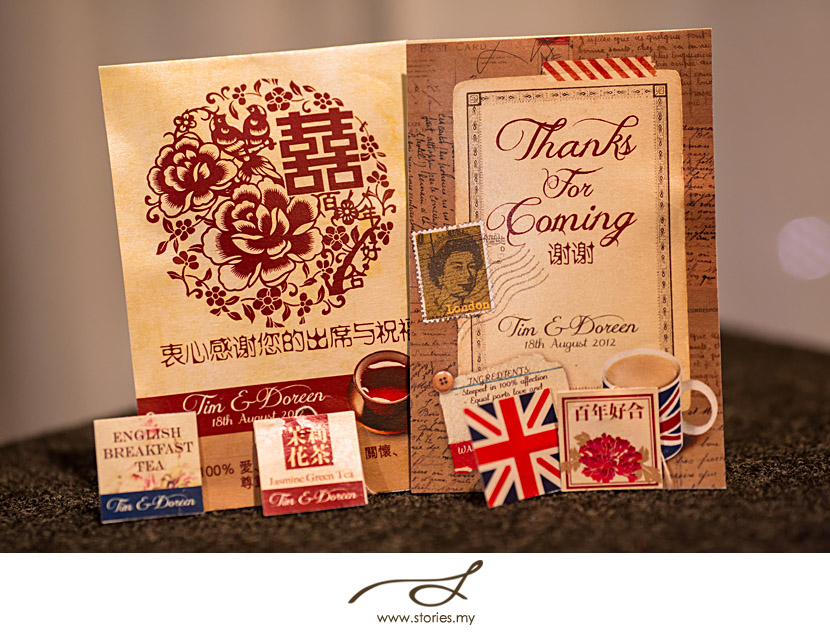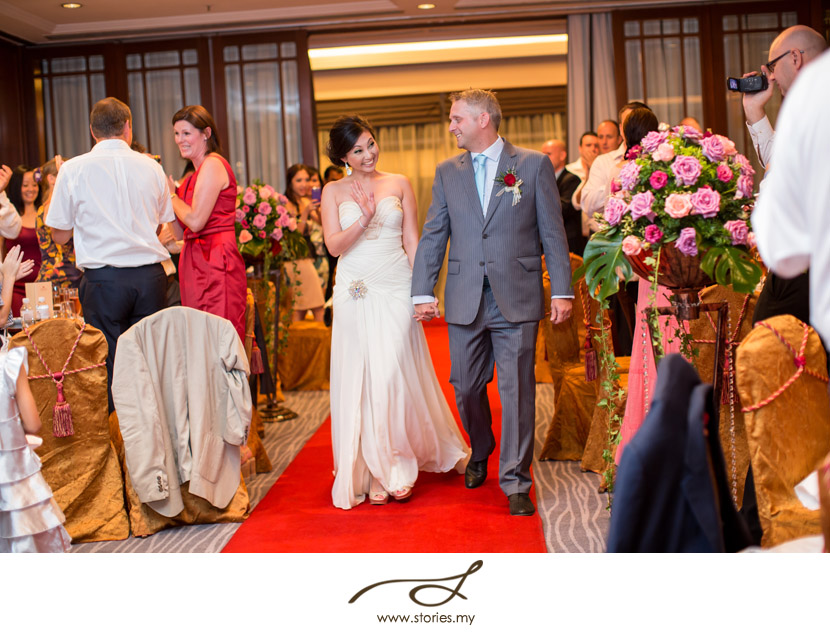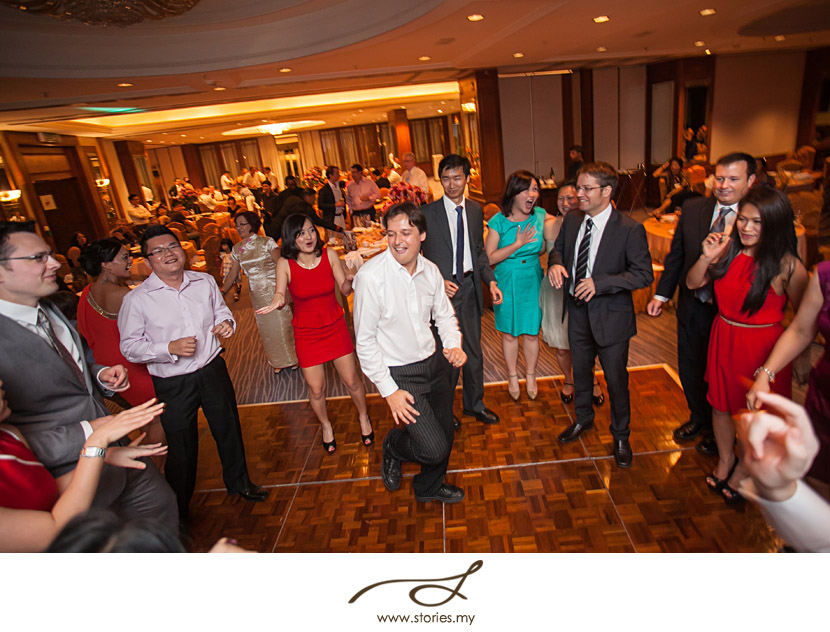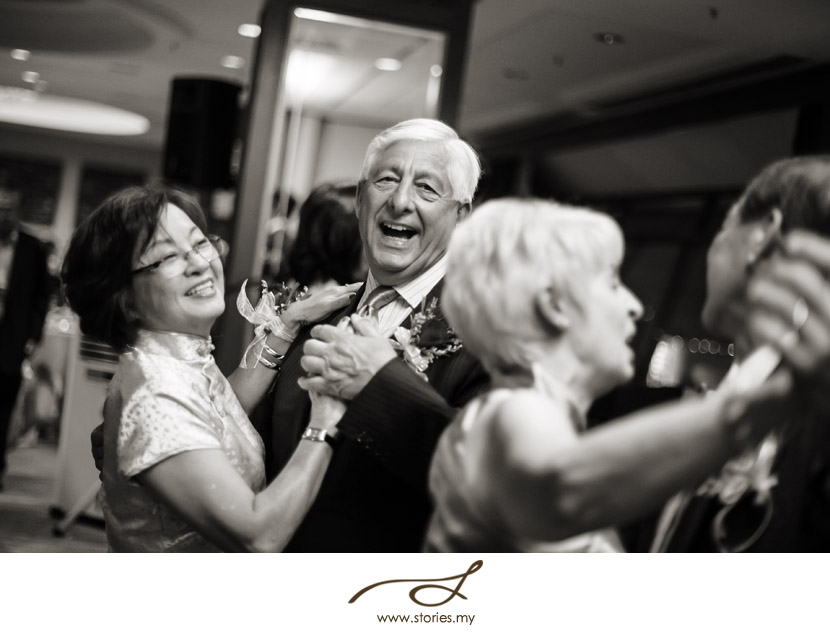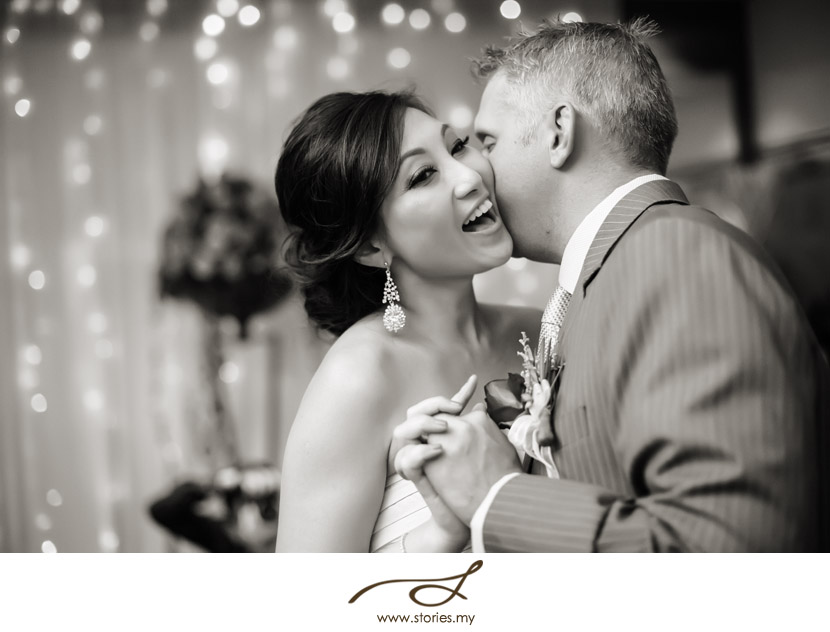 Credits:
Photographers: Grace, Ben & Weiming
Location: Crowne Plaza Mutiara, KL