She thought of her early conversations with him, and how he envisioned her in this gorgeous white wedding gown… and she felt sad. Not because they weren't going to tie the knot, in fact, he had already proposed… but she felt sad that if she only had a Hindu temple wedding, his dream wouldn't come to pass.
Though finances were tight, they went ahead and planned for a garden wedding ceremony too. And his dream of seeing her in a gorgeous white wedding gown came to pass.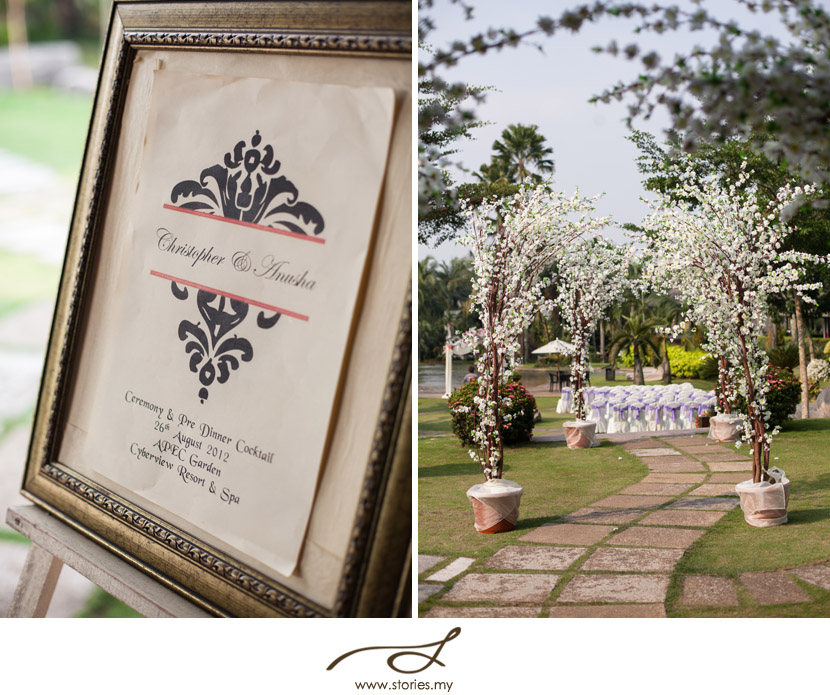 Chris and Anusha, the both of you look stunning!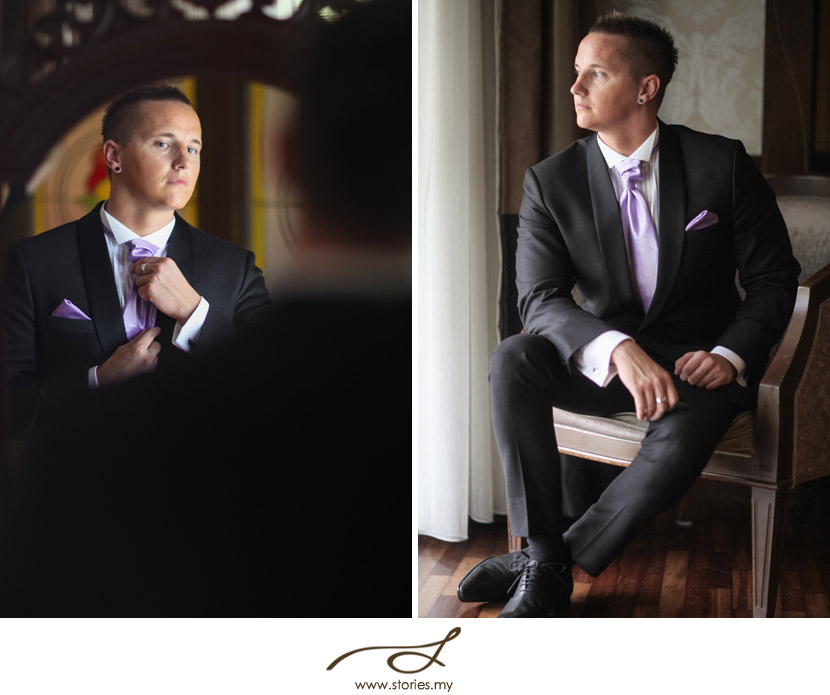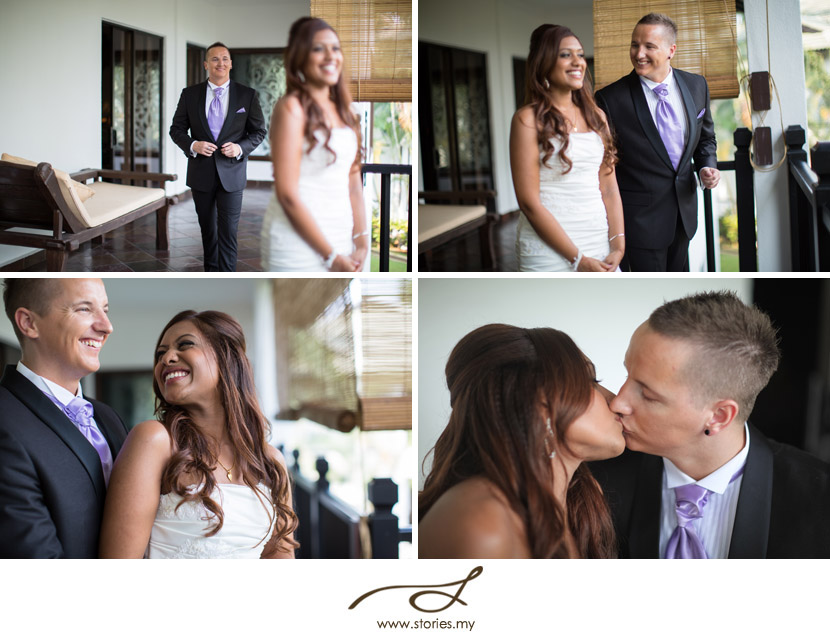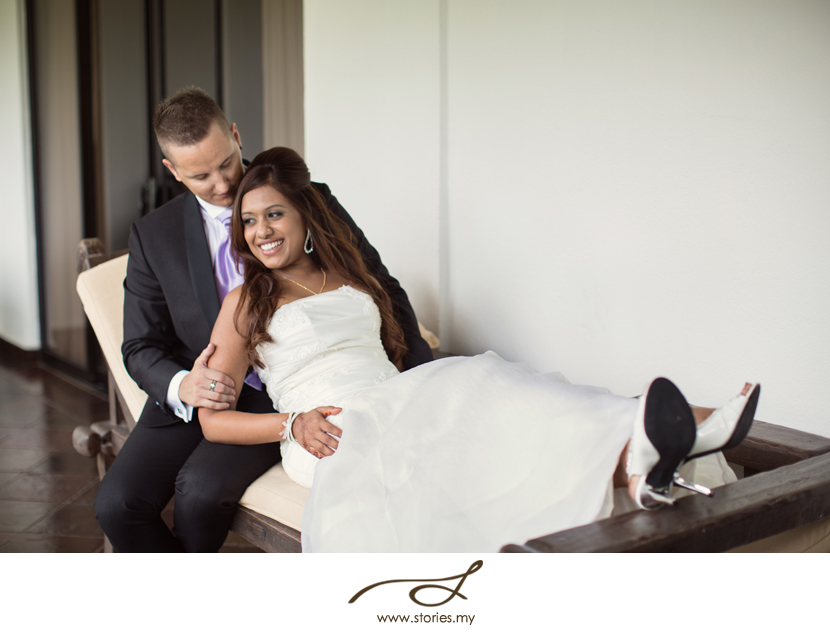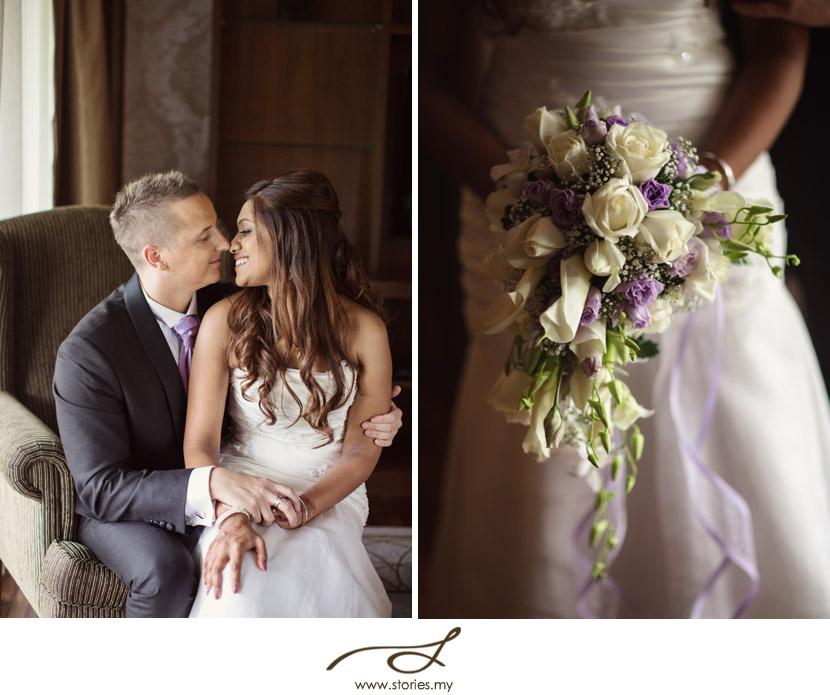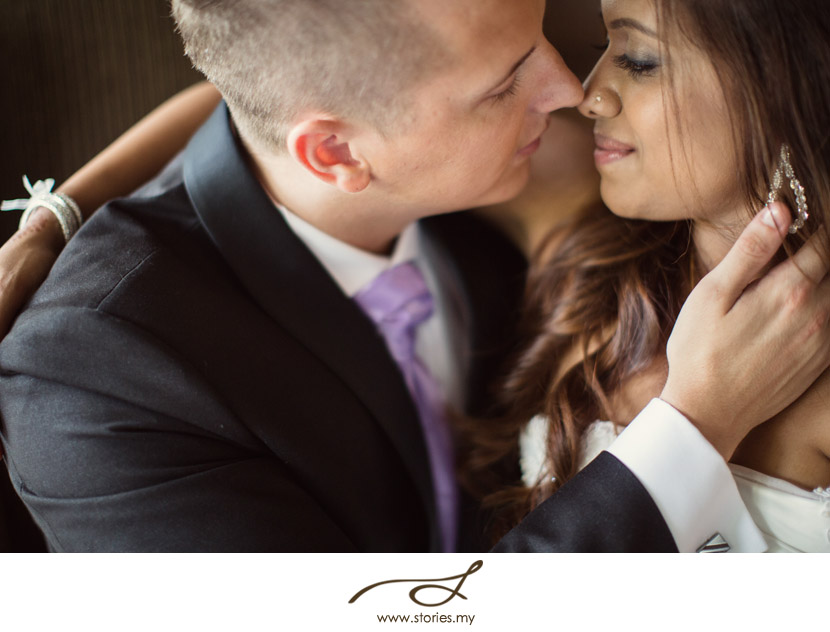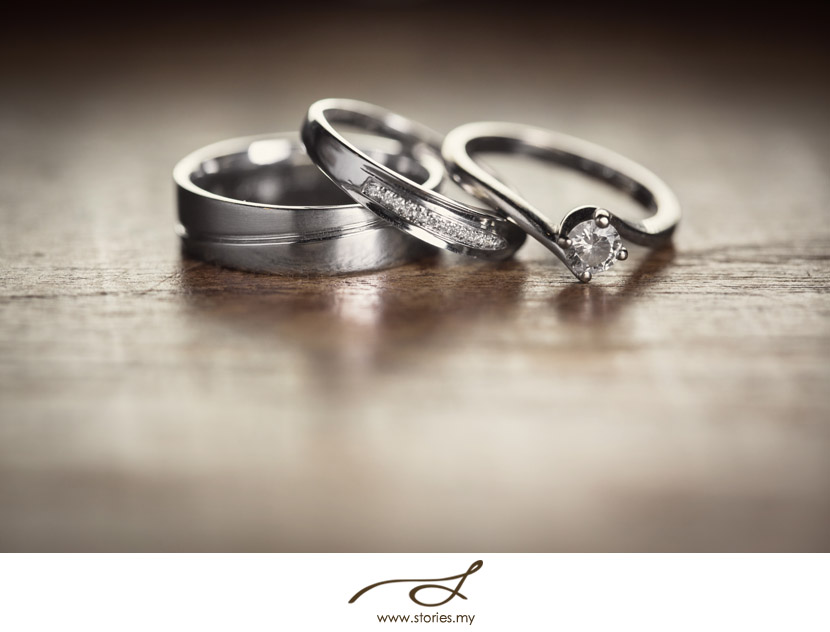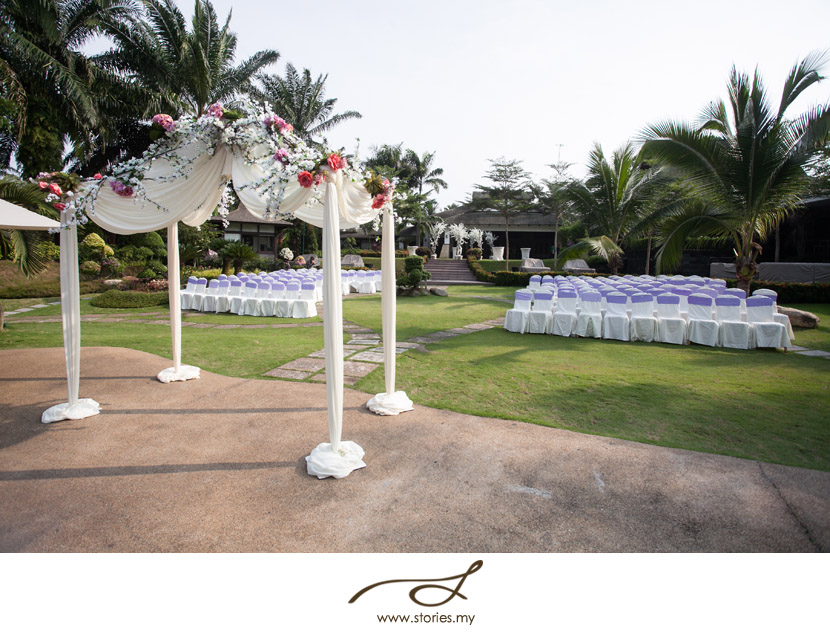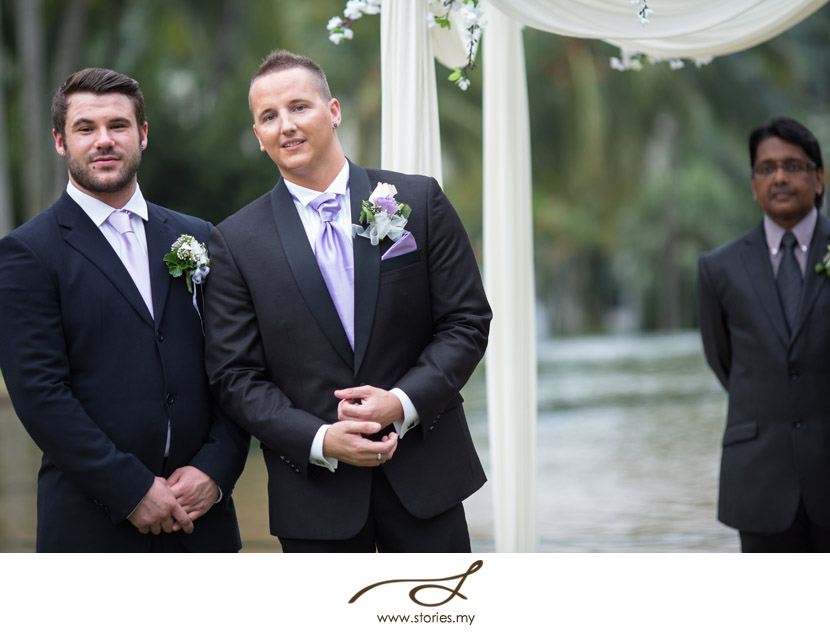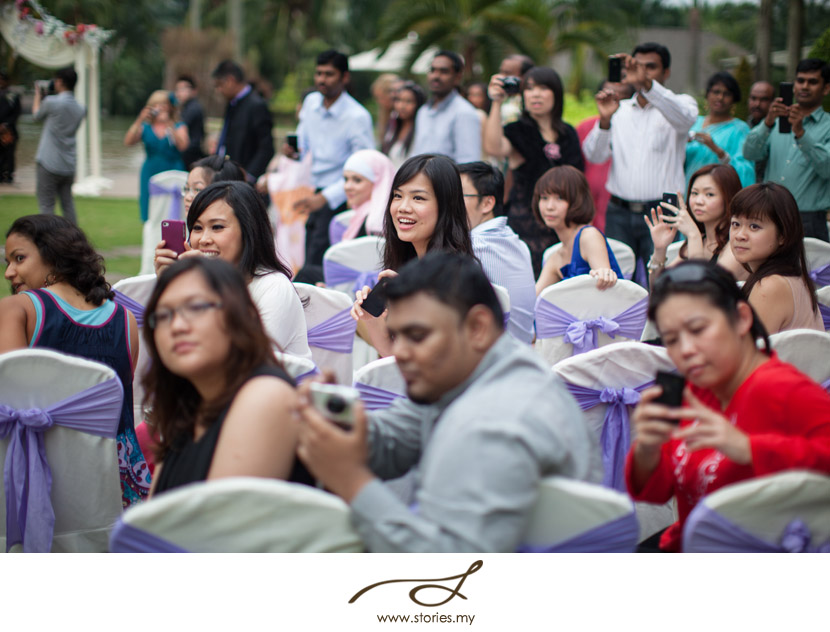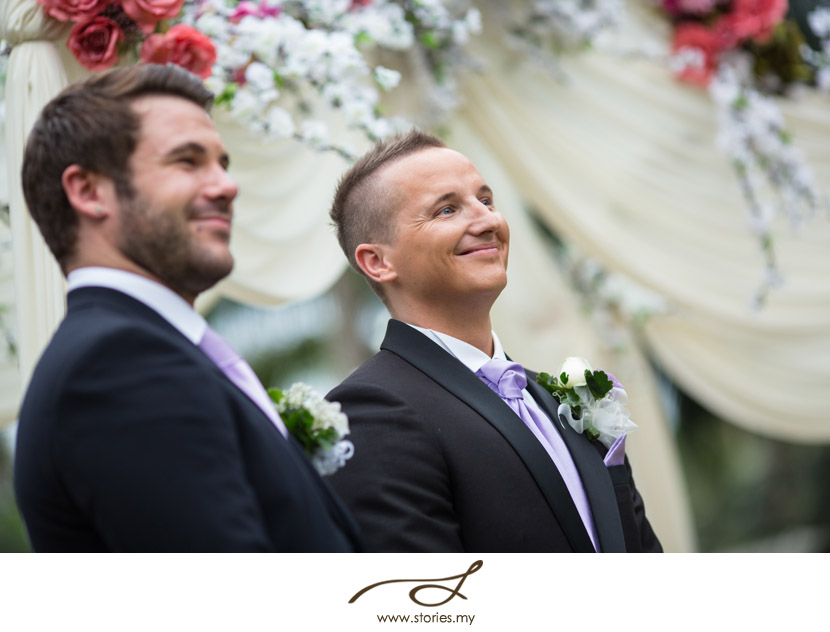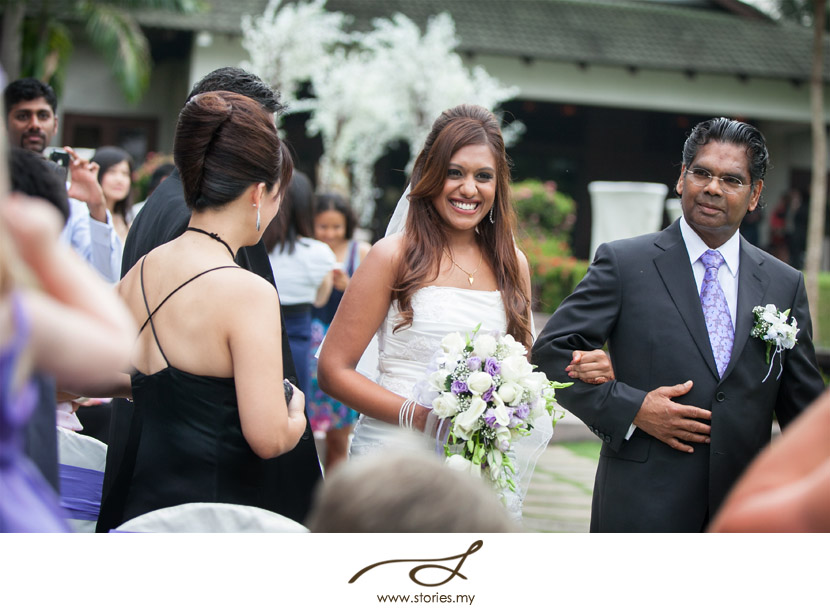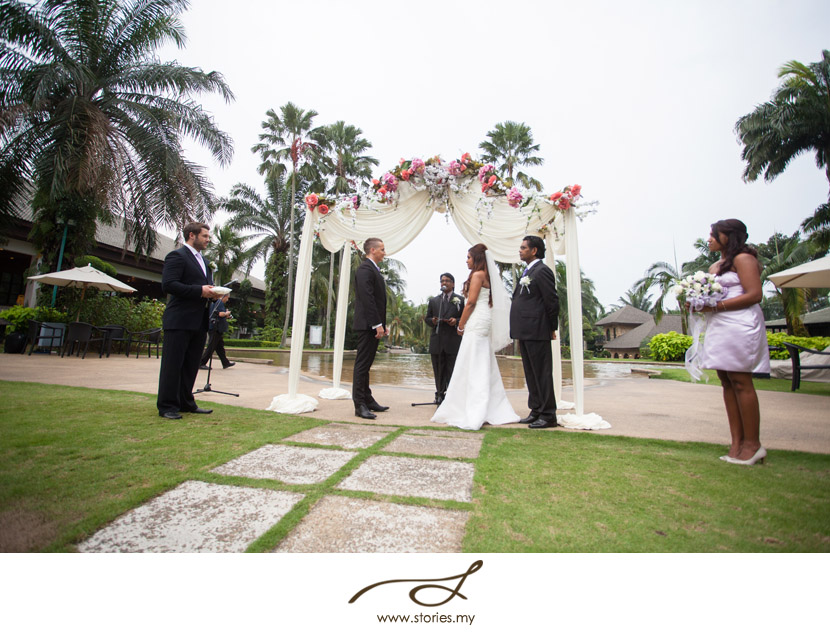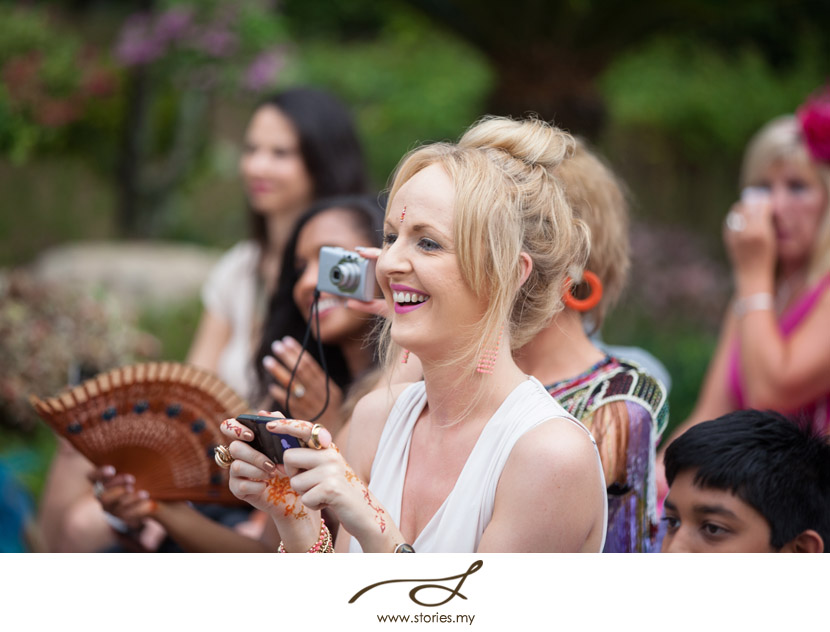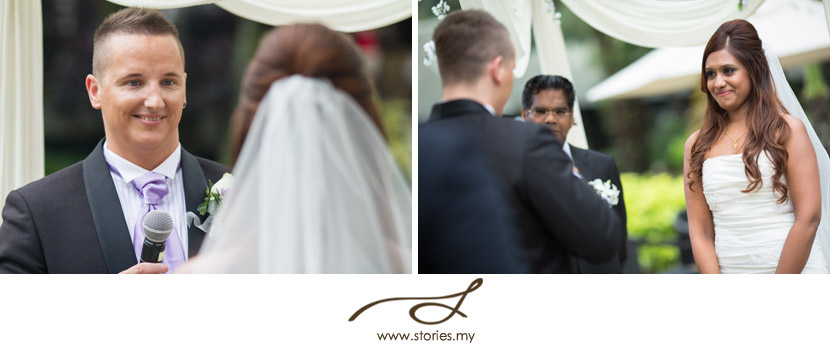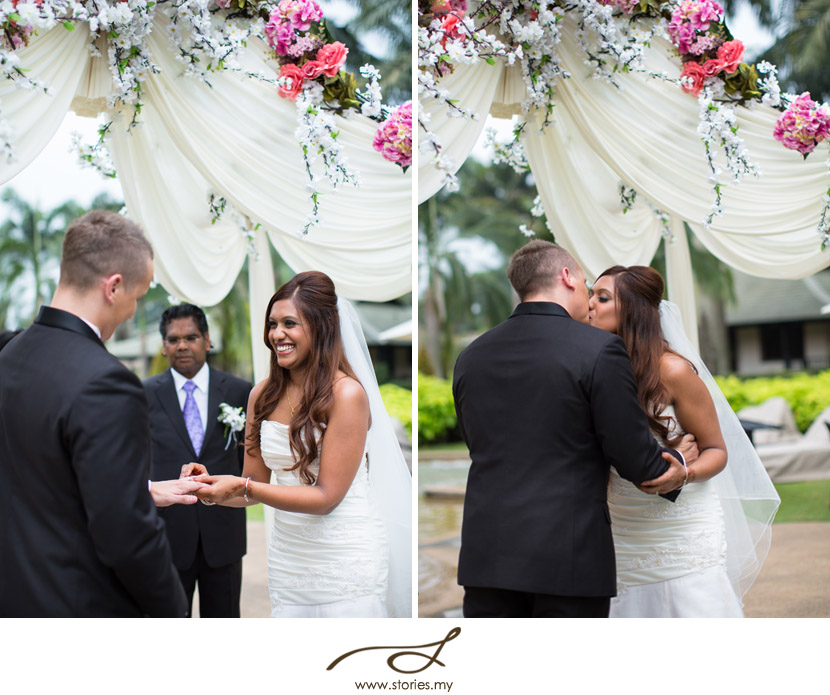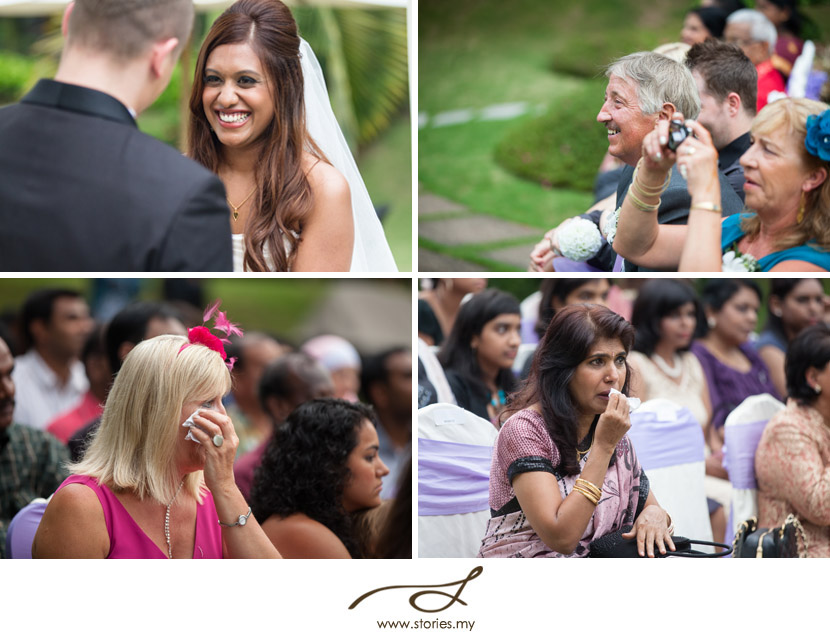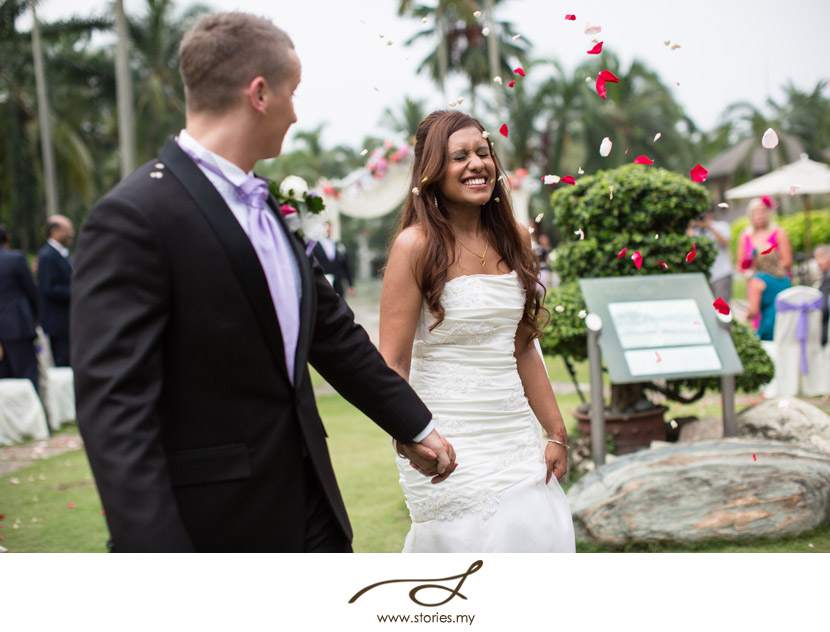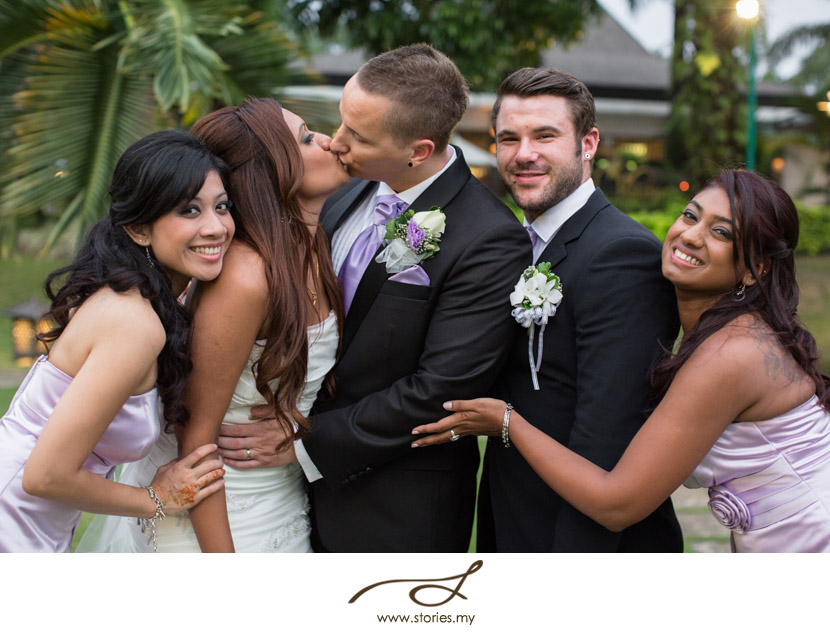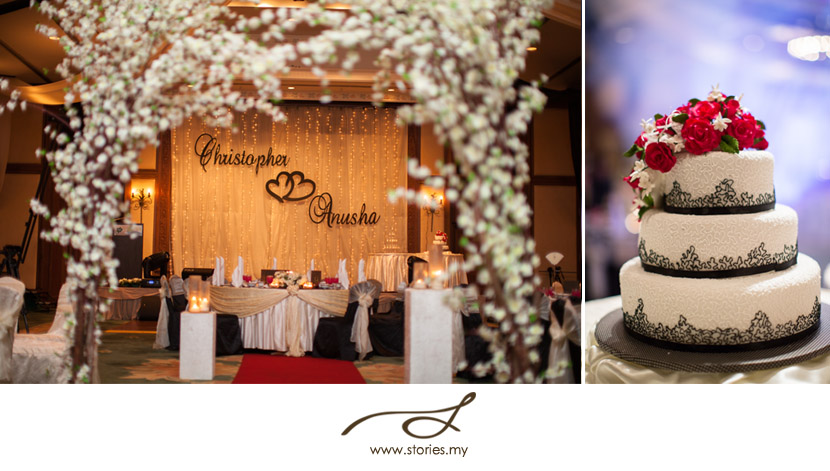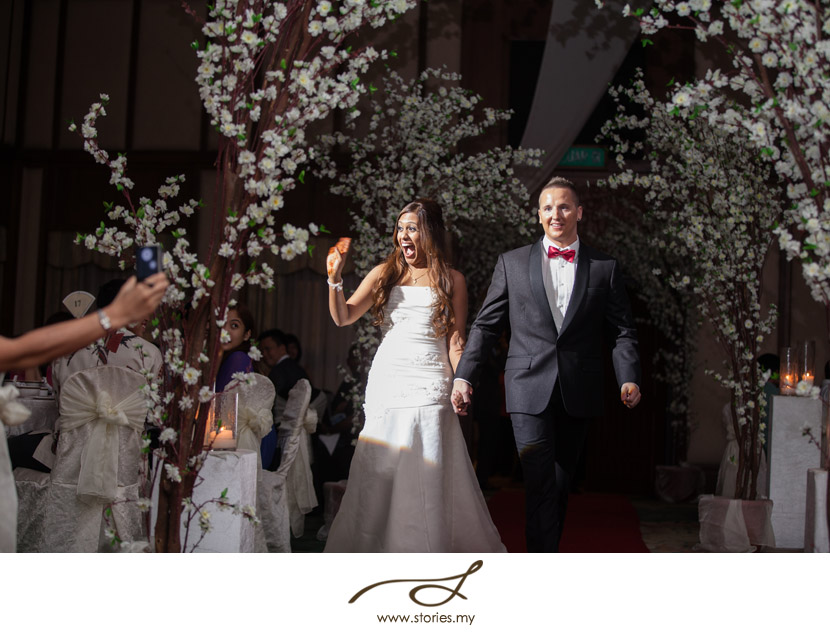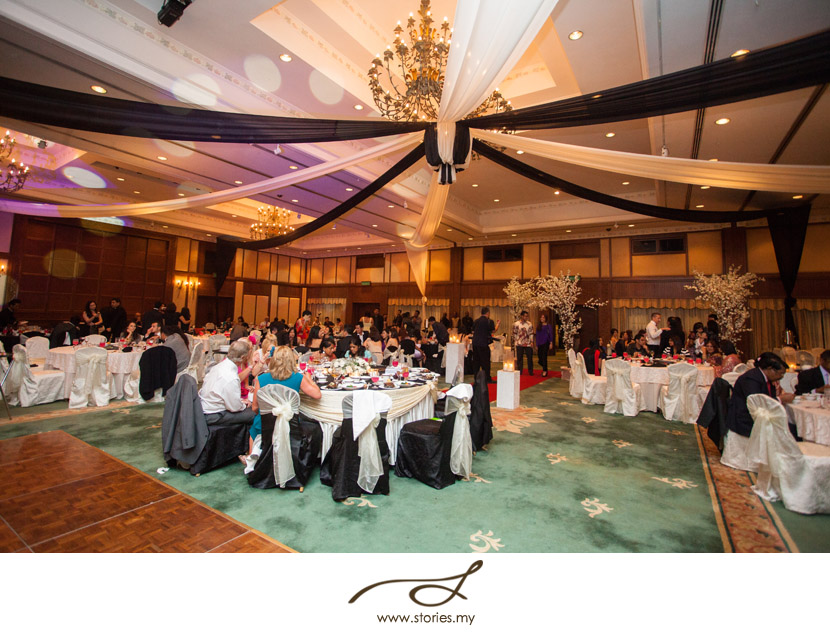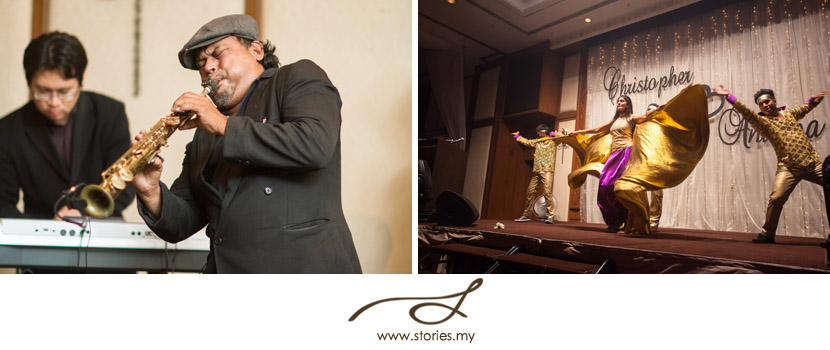 Other than the jazz performance by Mosaic Music Entertainment and bhangra performances by the Malaysian Punjabi Bhangra group, Chris performed for everyone by singing his heart out to Anusha.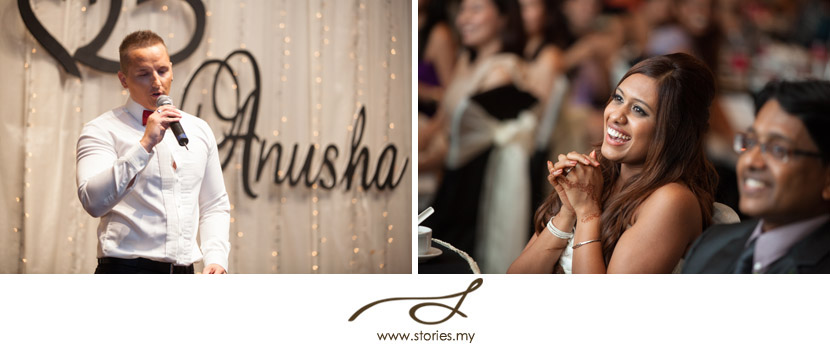 He had the audience in tears… but it wasn't in a bad way! Pretty much all of these amazing dinner shots were taken by Johan and Weiming.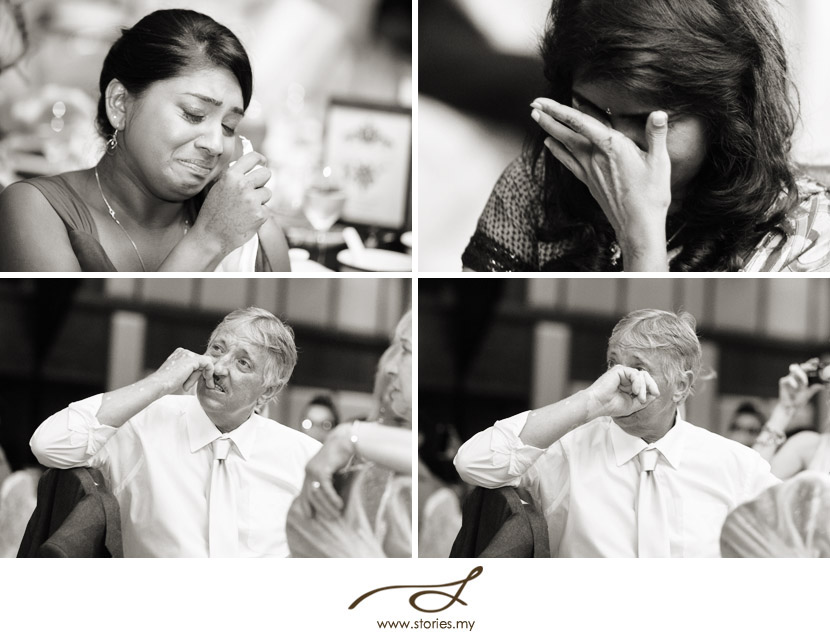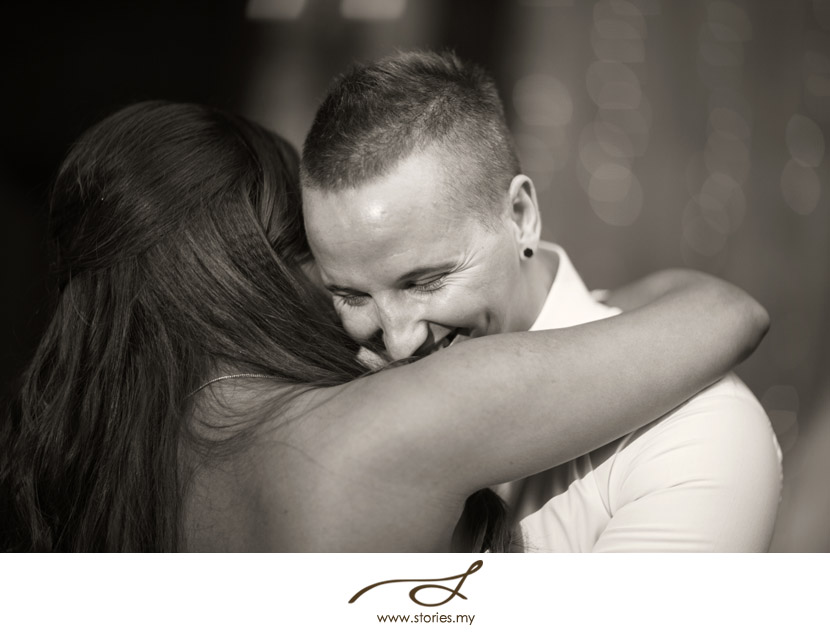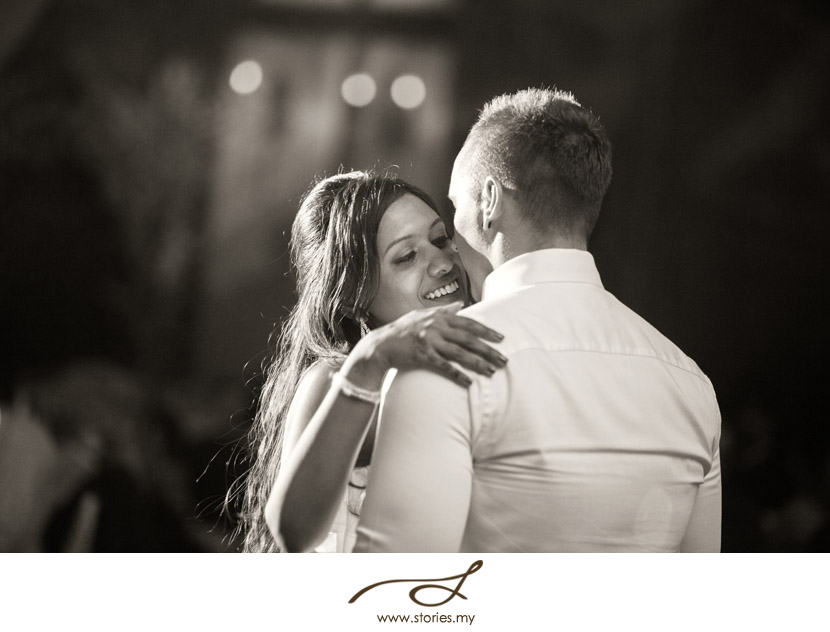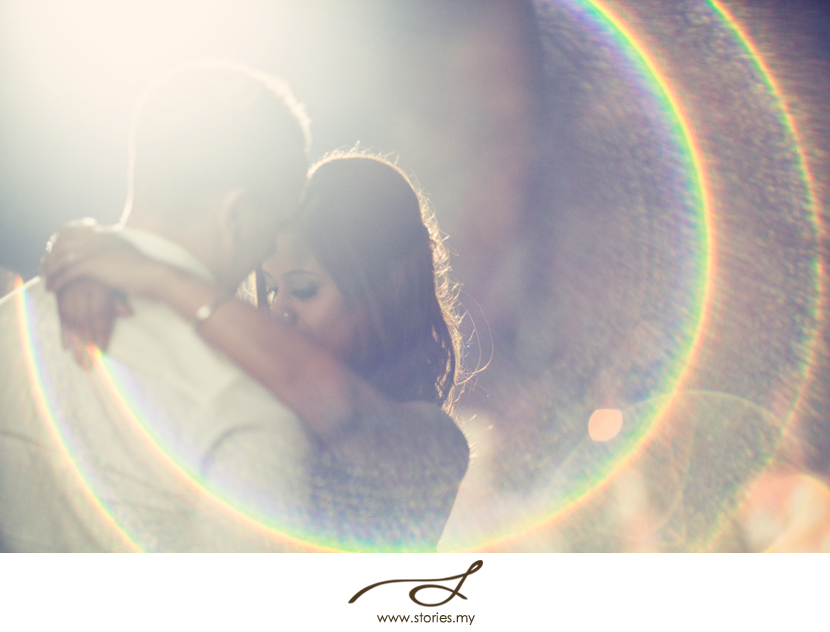 Congratulations to the both of you! Thank you for sharing your lives with us, and for being so open, kind and thoughtful towards us. I felt as if we came away from your wedding, having made new lifelong friends. Hugs and kisses from all of us!
Credits:
Photographers: Grace, Johan & Weiming
Location: Cyberview Lodge Resort & Spa
Wedding Gown: That Special Occasion
Groom's Attire: Ken's Tailor
Make up & hair: Dominic by C.
Wedding Bouquet & Flowers: Damansara Florist (Lilian)
Dinner Entertainment Jazz Band: Mosaic Music Entertainment
Dinner Entertainment Dance: Malaysian Punjabi Bhangra