We laughed till our sides ached. It was a day when creativity met madness, and when friends dared to show their true colours. Chris and Li Yen's wedding happened some time back, but I can't help but share these images with the rest of the world. It was Olympics season and some of the heng tai games had an element of sport to it… namely synchronized swimming! Totally unique, completely fun, and we even got a little wet from all that splashing in the pool!
You might have seen Chris and Li Yen's pre-wedding photos here on the blog before, and probably got a sense of their personality through the images. You can tell that they are a really fun loving couple and don't mind doing silly things in front of the camera. Li Yen has a spunky personality and tells me that till today, they dispute about who invited who out to dinner first, especially on their first date!
Chris and Li Yen, though it's been a few months since your wedding, I still laugh when I look at these images. It brings back good memories for us. All the best for the future as you settle in Australia… and keep in touch!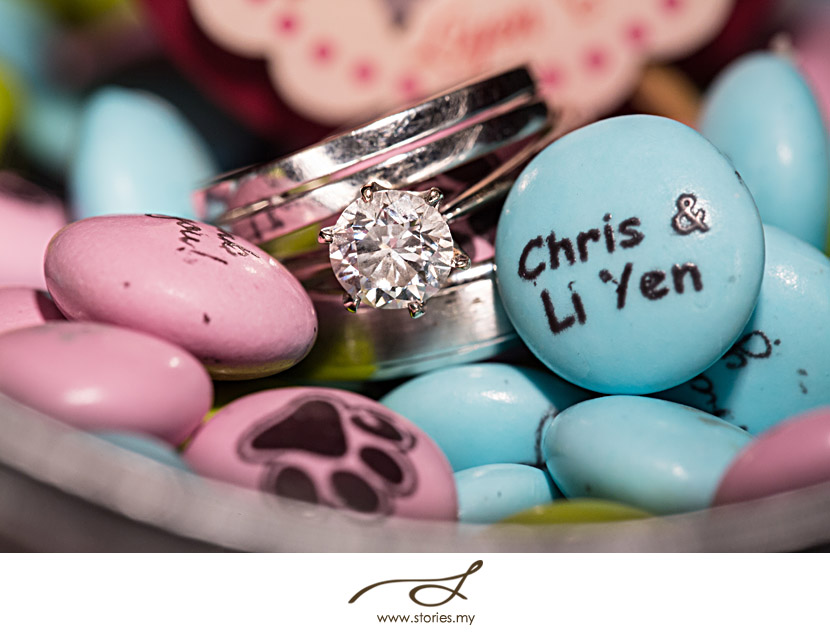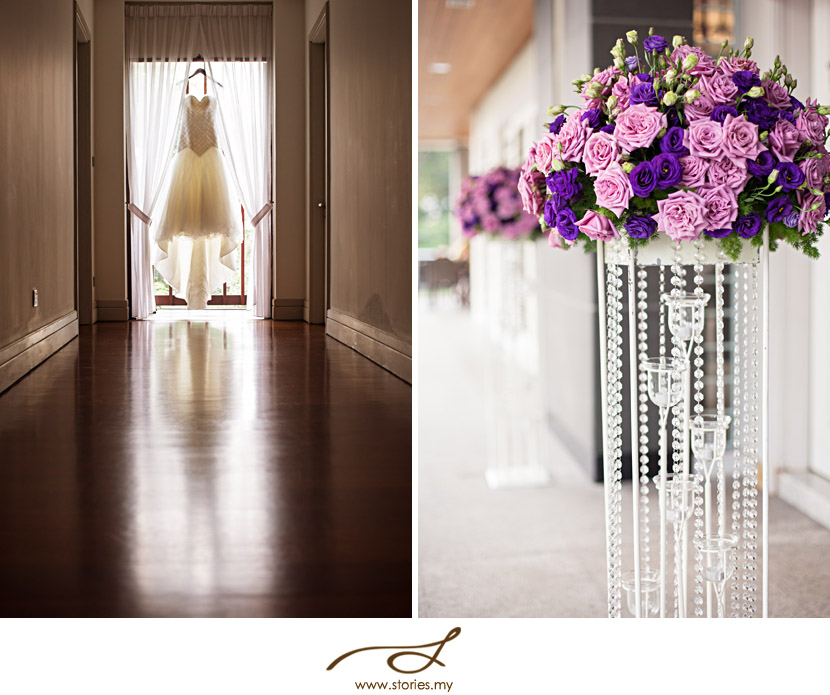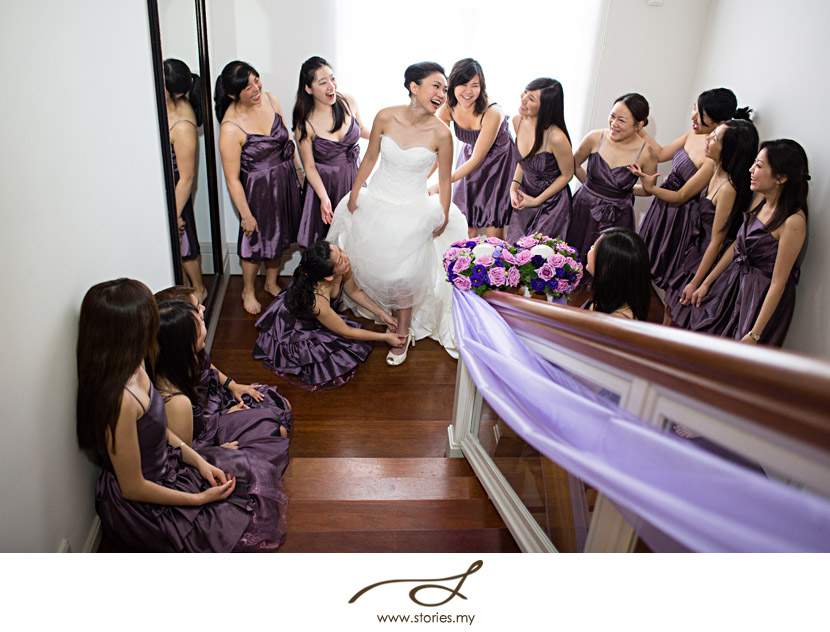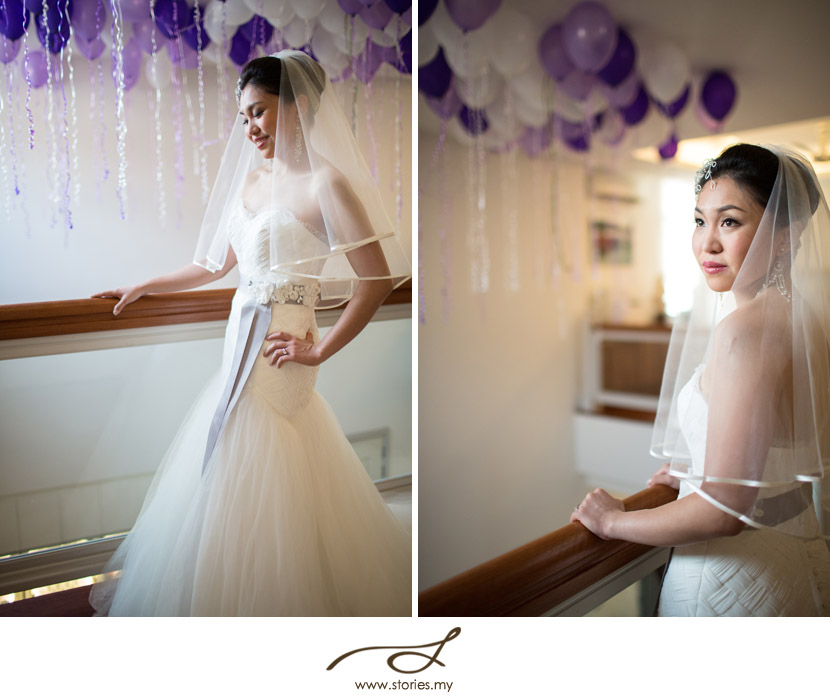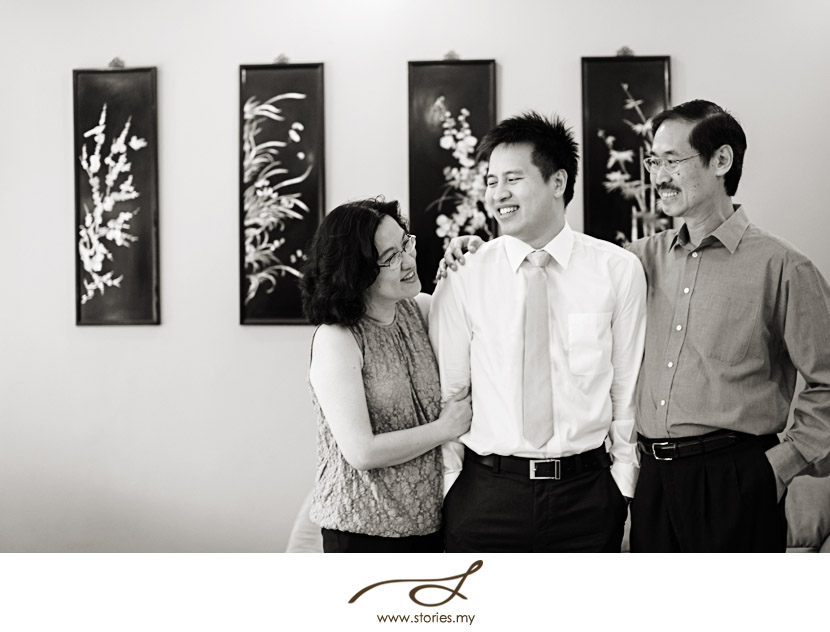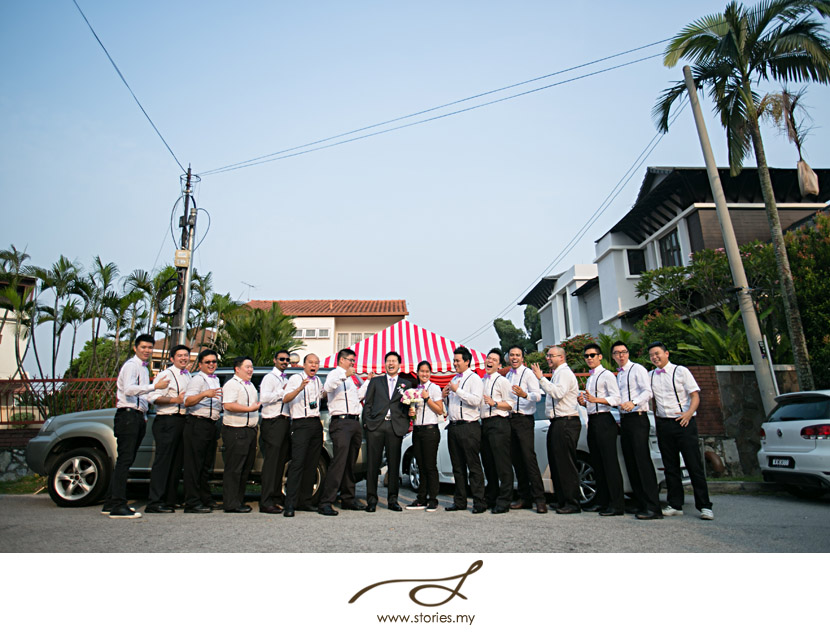 The chee muis have their own mascots for the wedding… these guys on the left!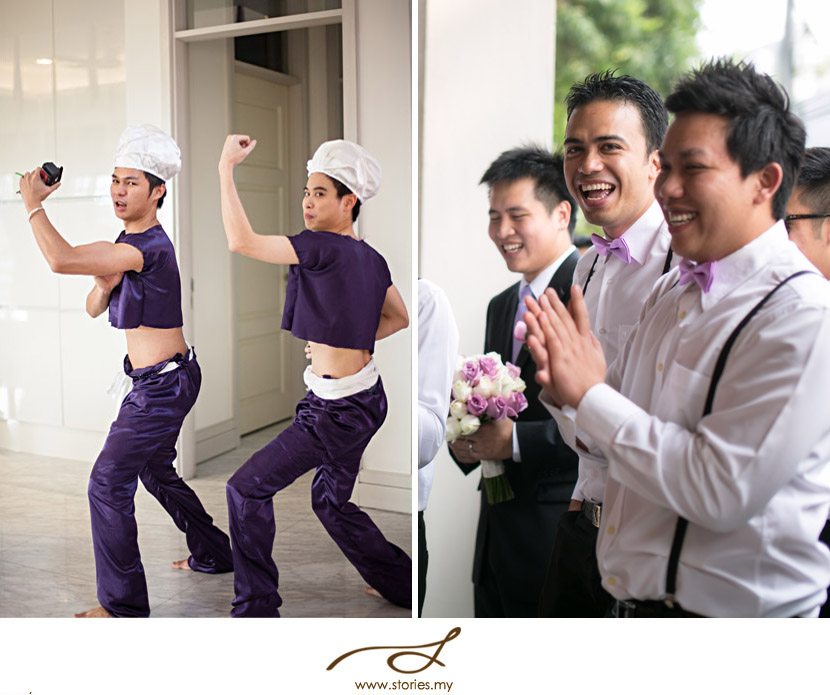 Let the games begin!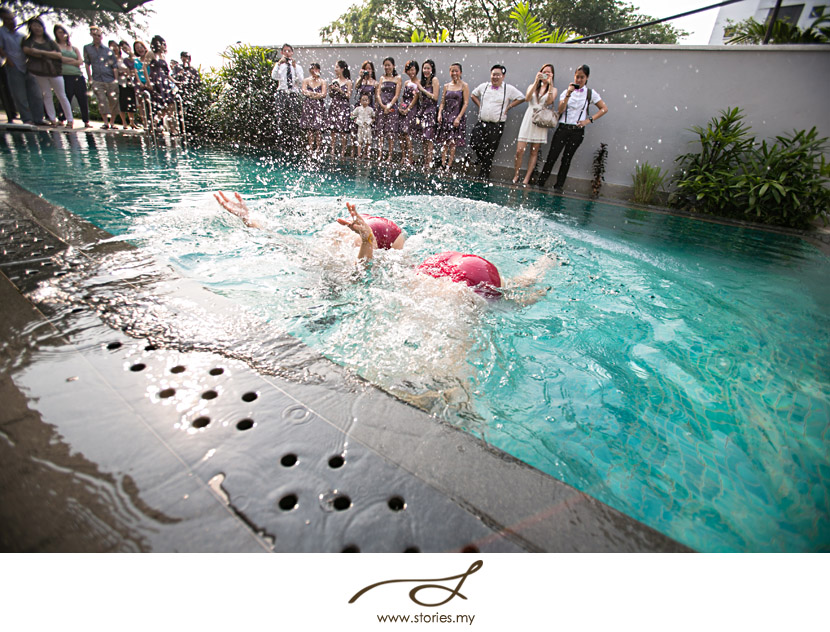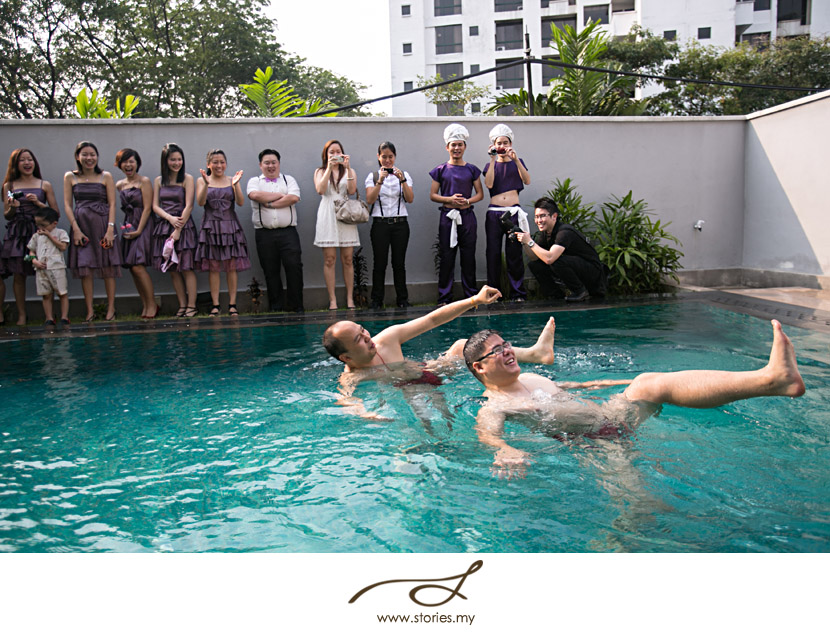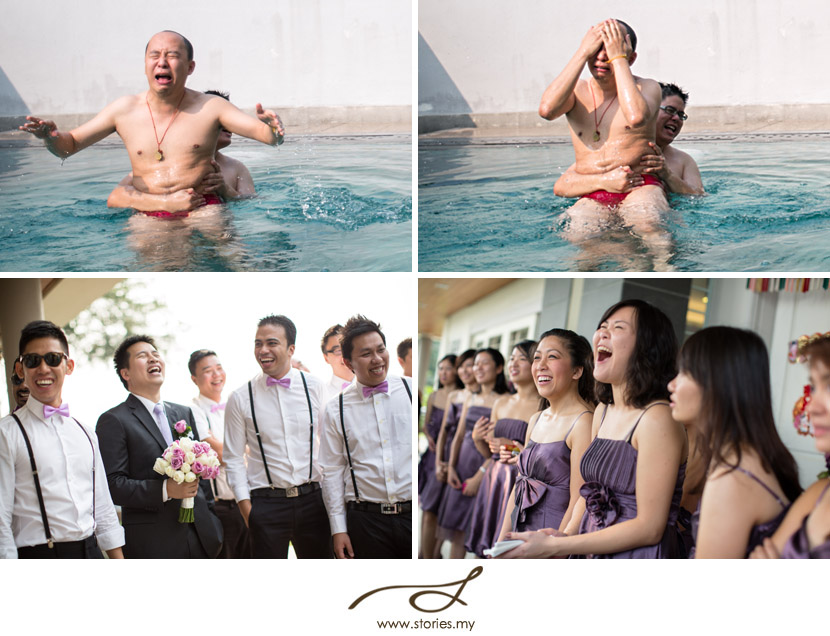 There were other creative games, but I might be clubbed for putting those 'sensitive' images online!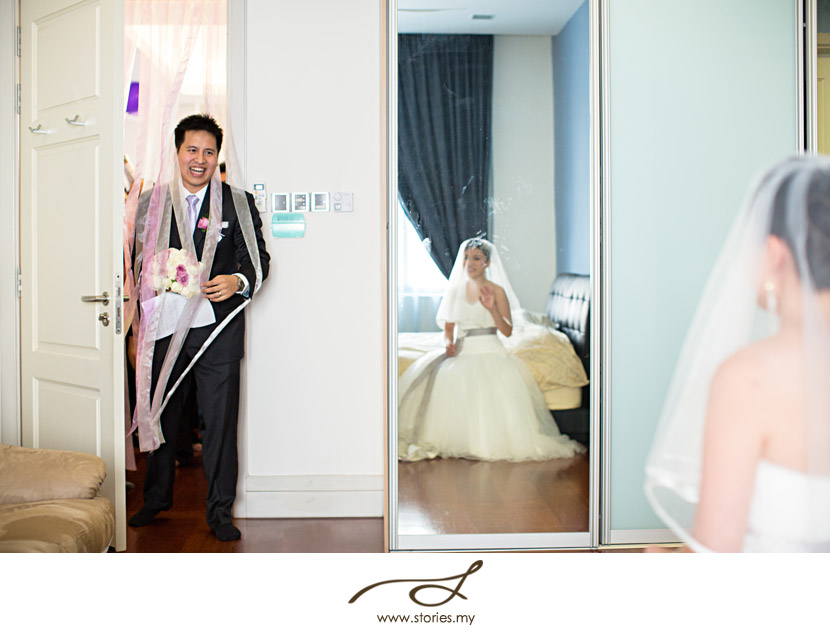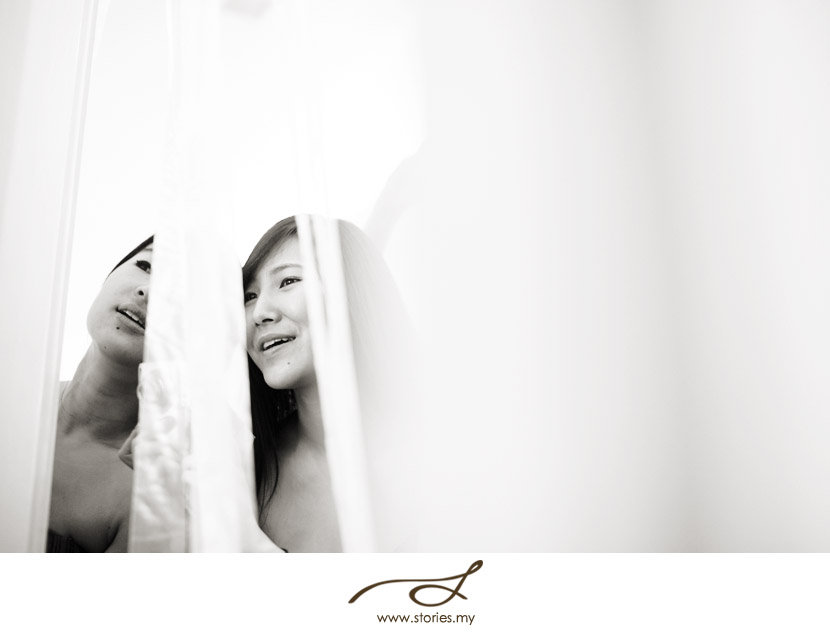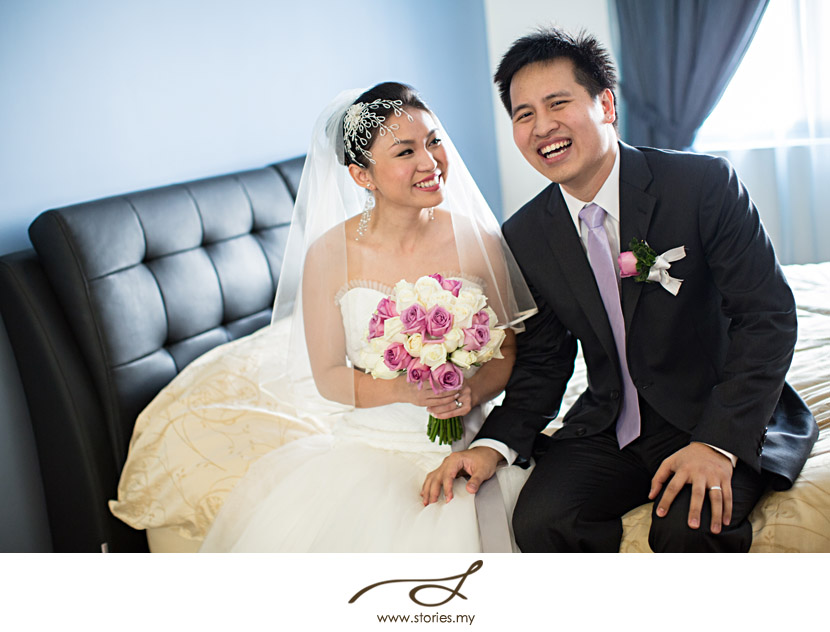 Love Li Yen's cute expression here.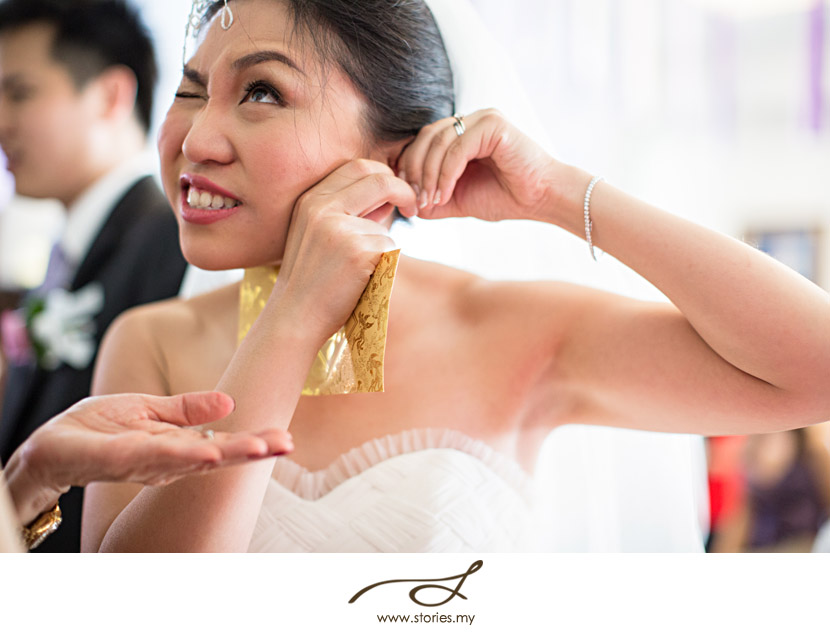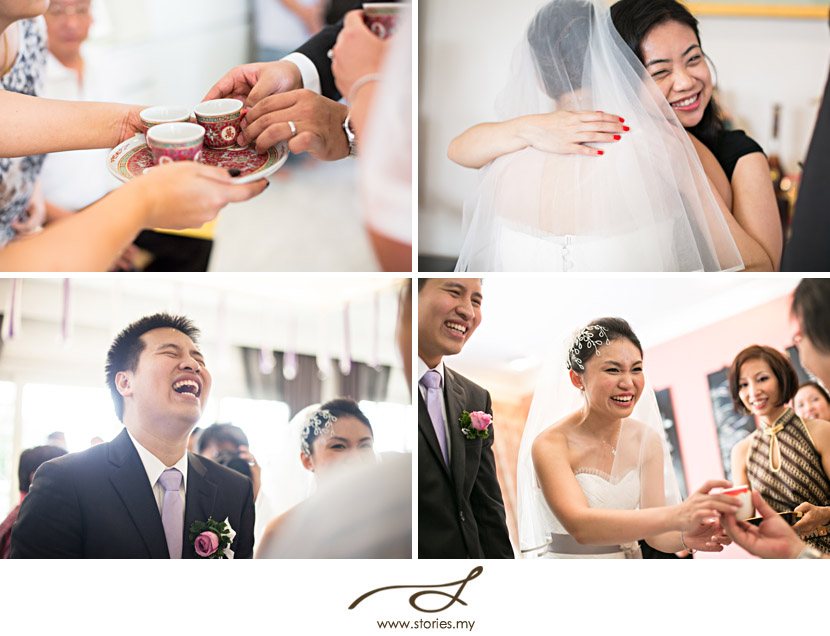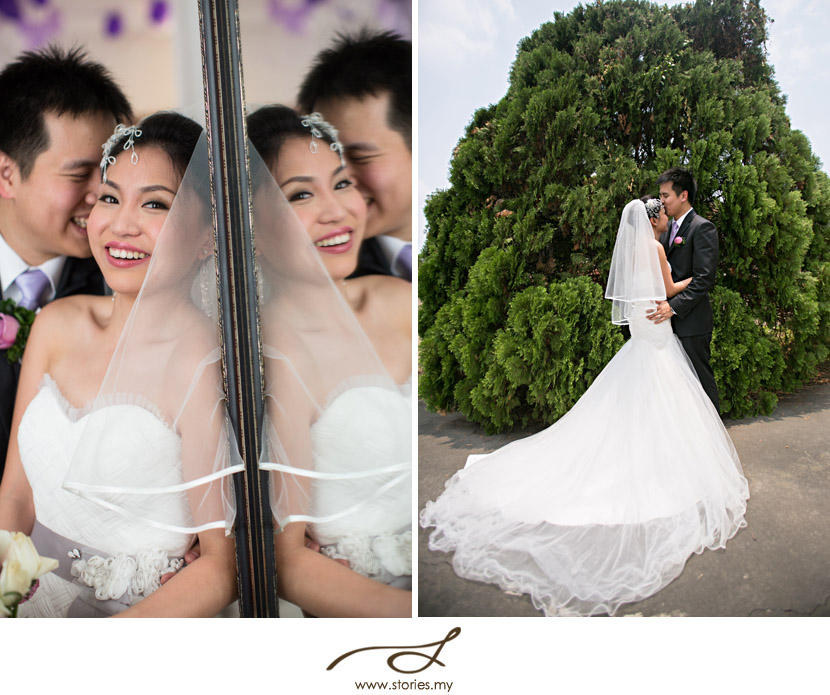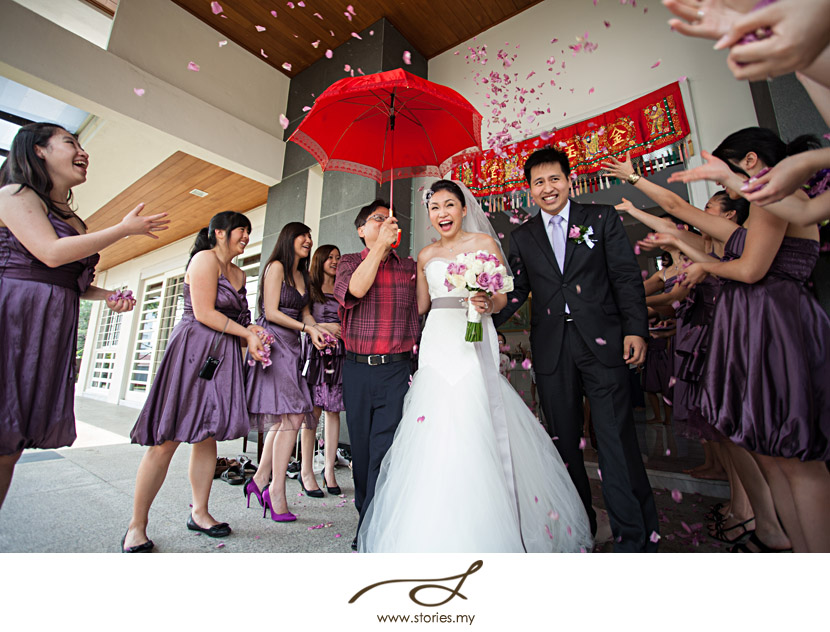 When we reached the hotel for cocktails, we realized Chris and Li Yen LOVE animals! They even had a collection box to support animals in need.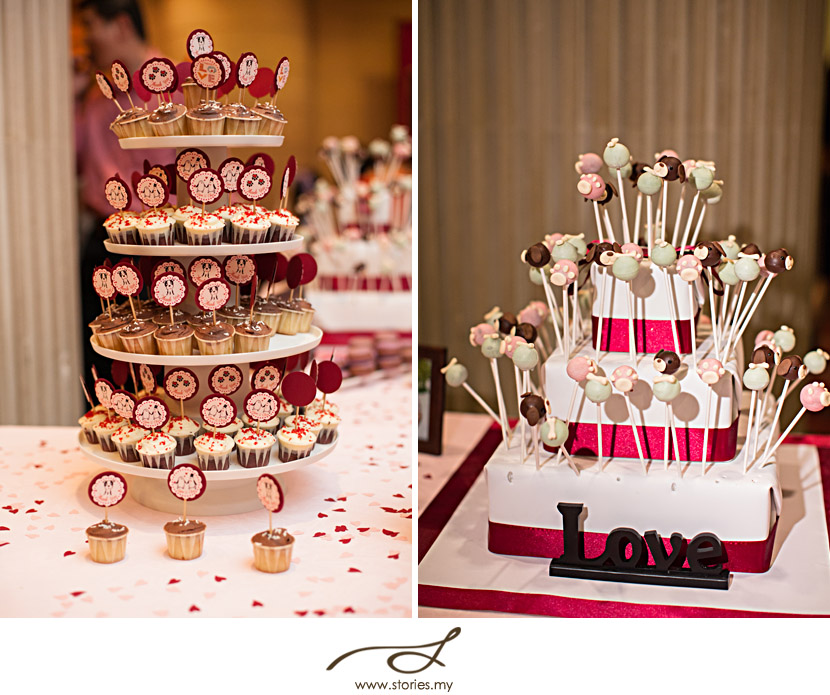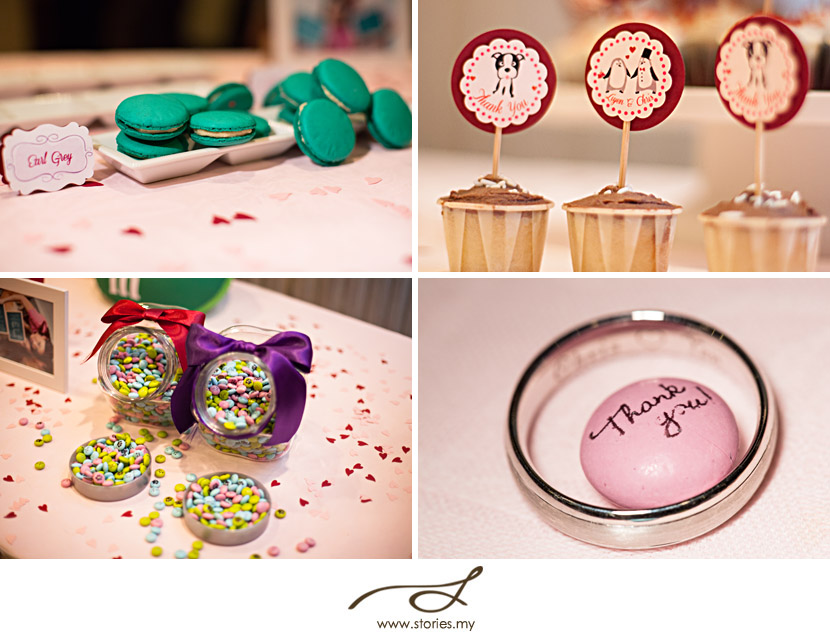 Part of the night was made extra special with a fun photo booth.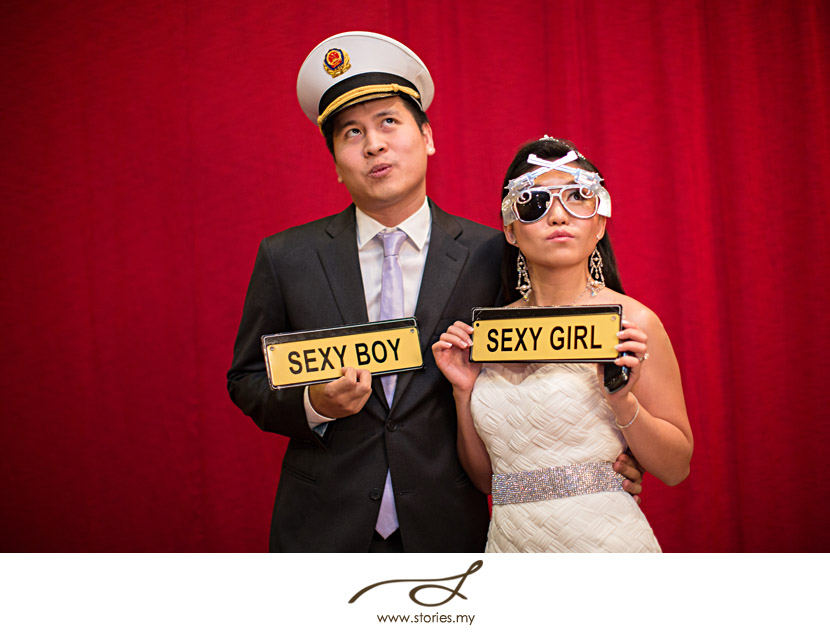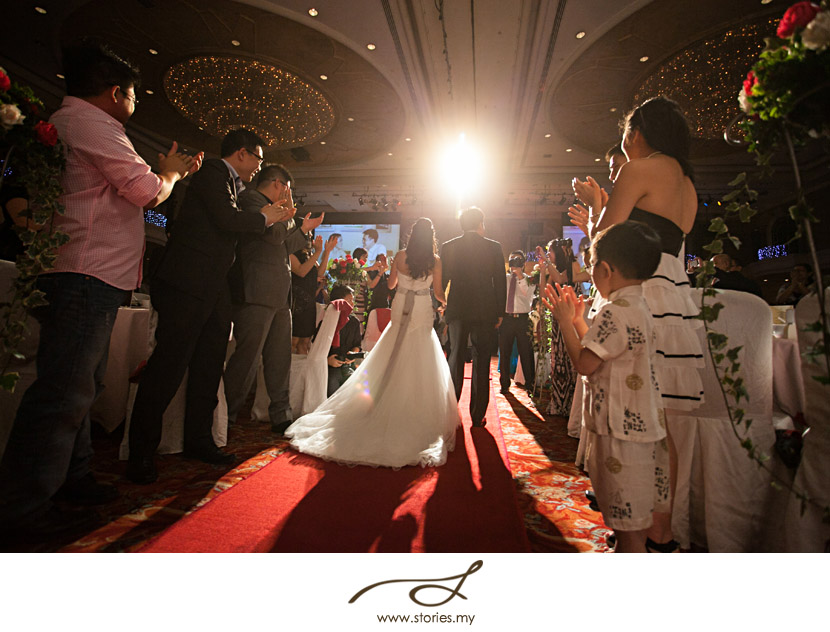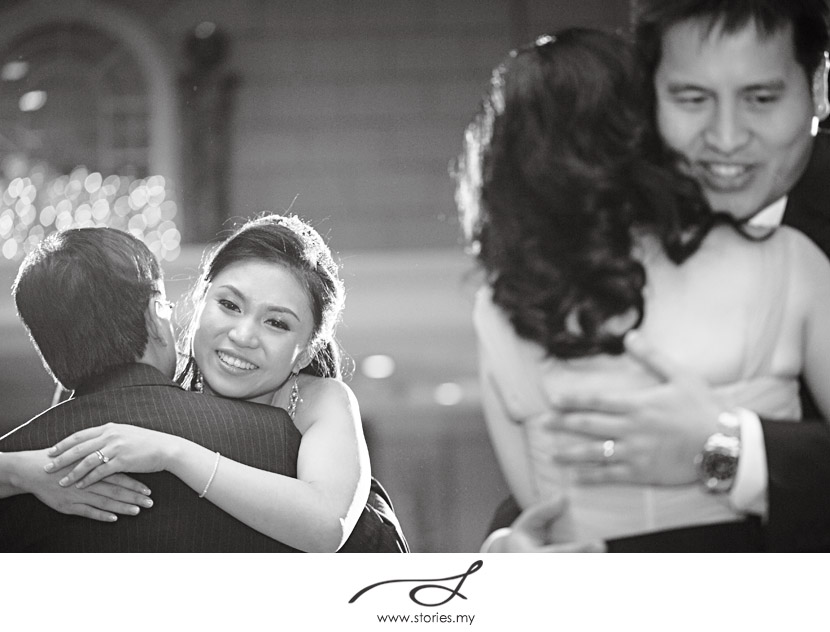 Absolutely love her hot pink gown with ruffles! Chris looking not too bad himself either! :)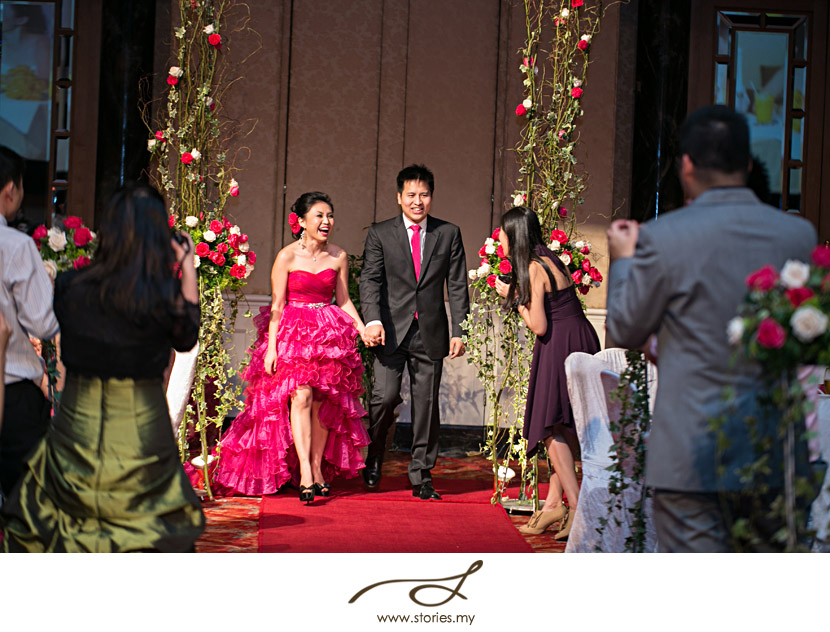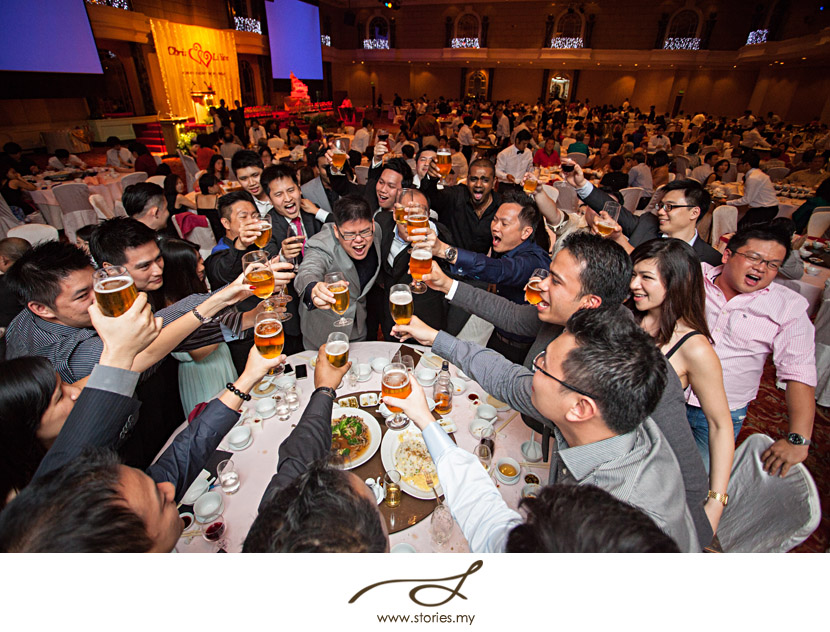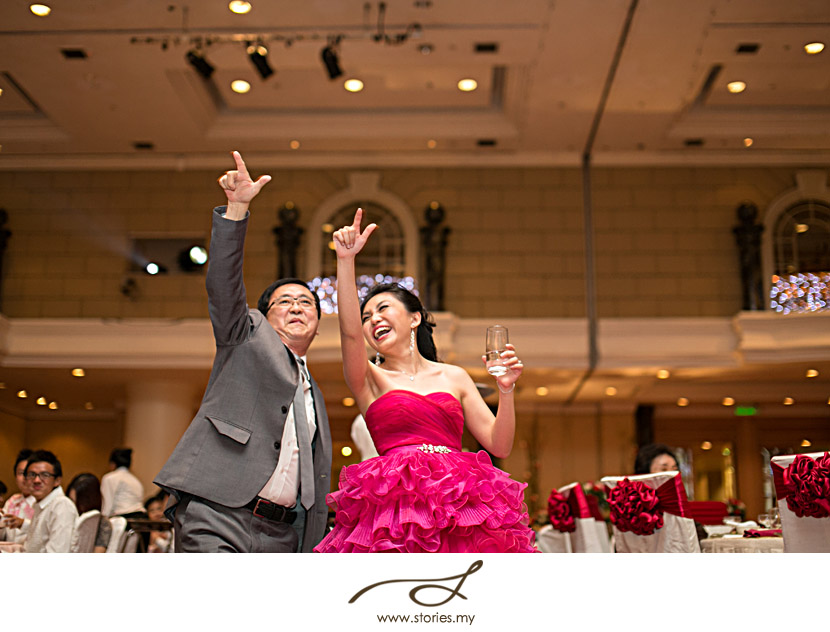 Here's to more crazy moments to come!
Credits:
Photographers: Grace, Weiming & Eric
Dinner Reception: Renaissance Hotel, KL
Wedding Gown: Celest Thoi
Groom's Attire: Lord's Tailor
Make Up: Cindy Hor