Ok, we didn't really get wet for this wedding. In fact, we were totally dry. But what was cool was the fact that the underwater world was brought to us instead, in the form of flowery seahorses, shells, treasure troves, starfish and more! Seng Yong and Adeline are avid divers and they love the sea. Together, they've ventured underwater to many locations within Malaysia, Fiji and Bali. So their underwater themed wedding was their way of sharing their love of the sea to the hundreds of guests that attended their wedding dinner. Natasha Khoo's team from The Peak Xperience did an amazing job at decorating the hallway.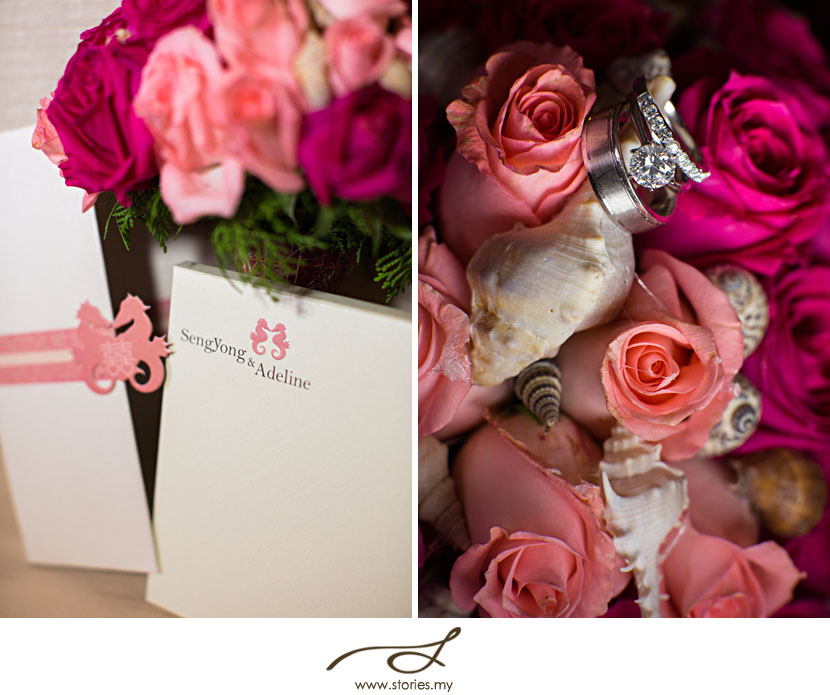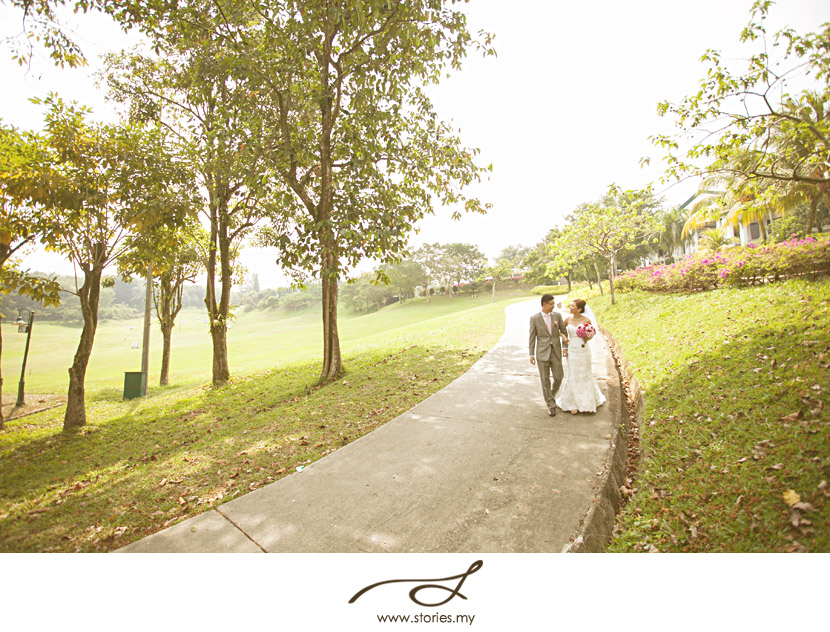 Seng Yong & Adeline's love story actually began in high school… where first impressions were made and hearts fluttered because of childhood crushes. Initially, they didn't really know each other… in fact, Seng Yong thought of Adeline as the tomboy in school who had a really loud and fiery disposition. It was such a contrast to his quiet, nerdy nature… he was engrossed in his computer, and she was engrossed in books. Adeline's impression of Seng Yong was that he was a really quiet person and not someone she would date, but you know the phrase… never say never!
It was only years later in 2009 that they started going out when Adeline took a 6 month sabbatical leave from work to be at home. She was in Sydney, and they had a long distance relationship, but things changed when he moved overseas to be with her in January 2012. Through out the long distance relationship, their initial impressions of each other changed for the better.
He turned out to be a really funny and caring person. Seng Yong would do anything for Adeline, and was the perfect gentlemen, absolutely attentive to her needs.
Adeline: He would do a lot of things just to carve a smile on my face. Seeing his face lit up each time he makes me laugh made me realize this person is willing to make me smile everyday.
Seng Yong: She's all tough on the outside but soft inside. I find that she makes my life more interesting – she makes me explore new places, see new things, be more adventurous and not be so boring. When I make her laugh, it makes me happy and feel all warm inside.
Seng Yong and Adeline, I hope this feeling stays with you… no, grows even stronger each day as you journey together in life. There's more oceans to be discovered, depths to be uncovered, and laughter to be shared. :)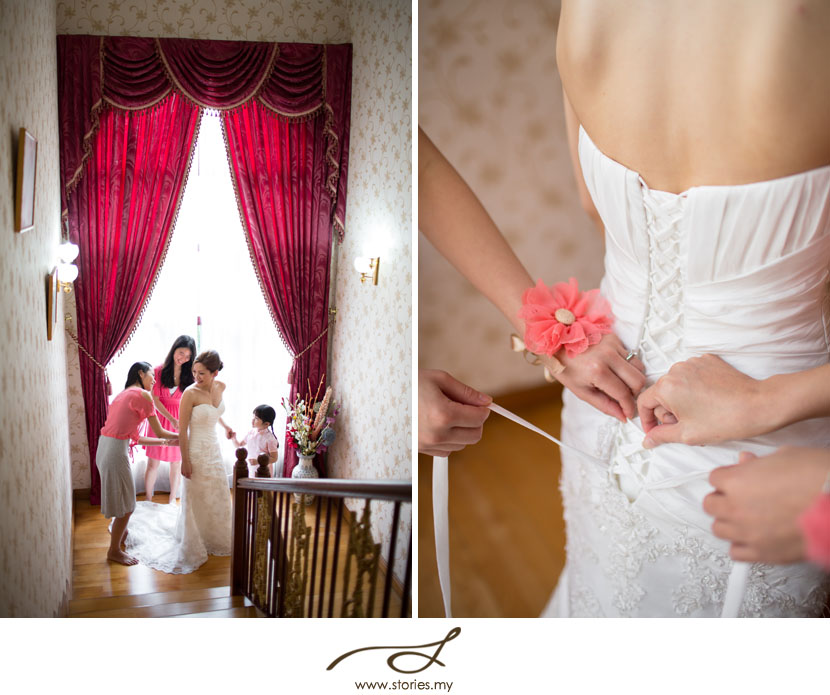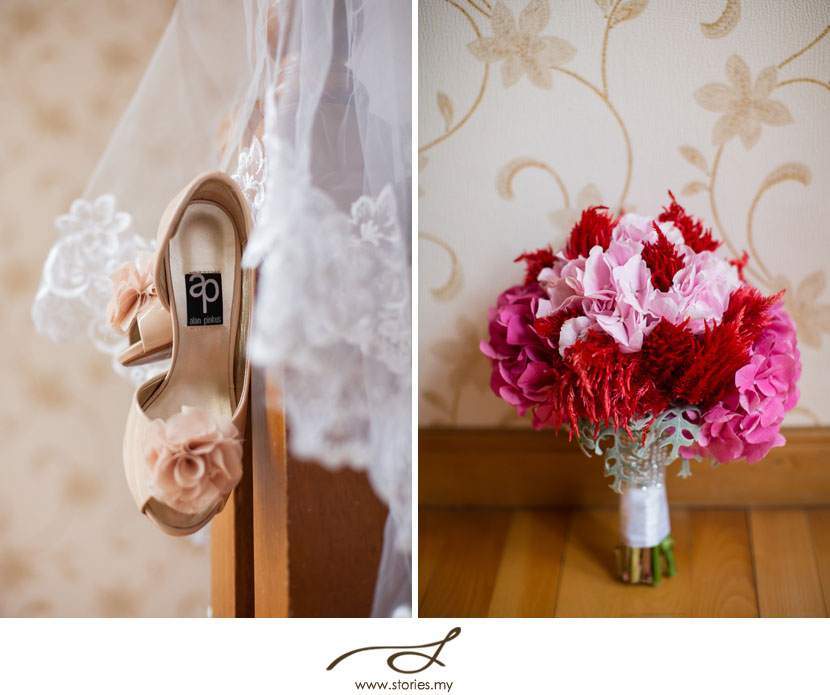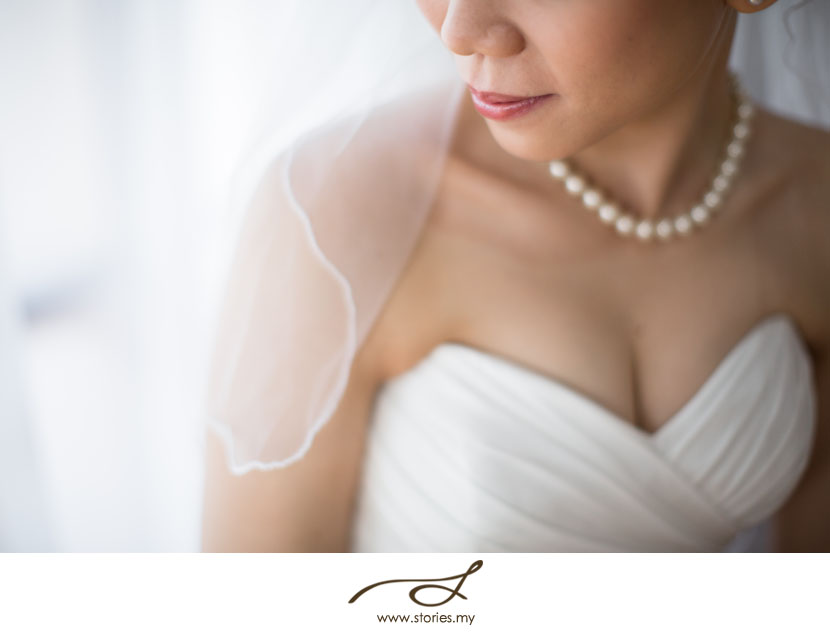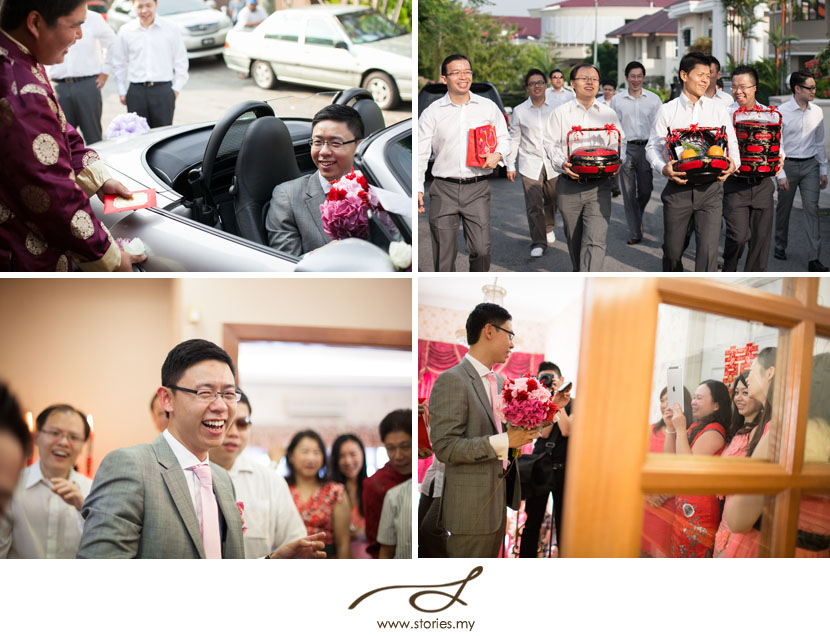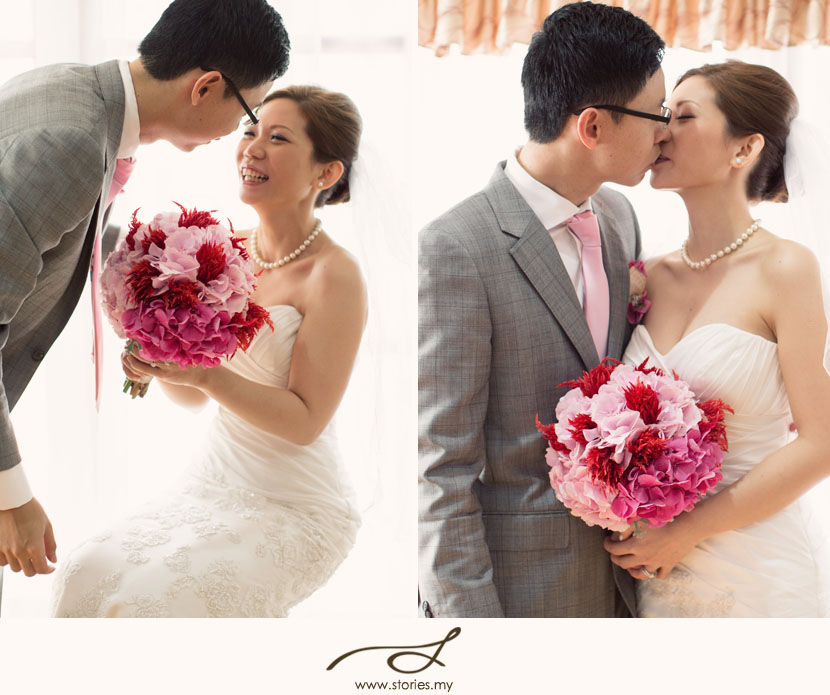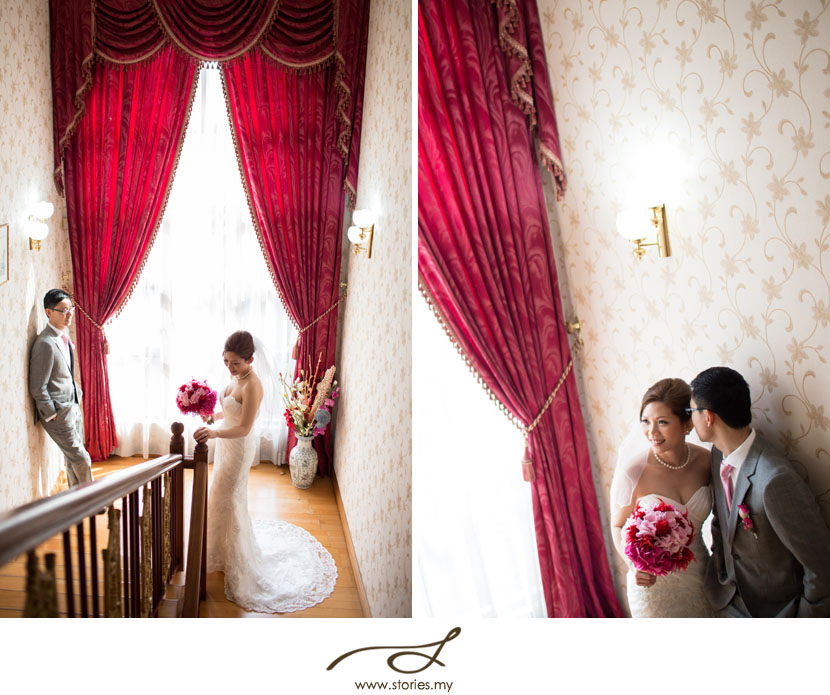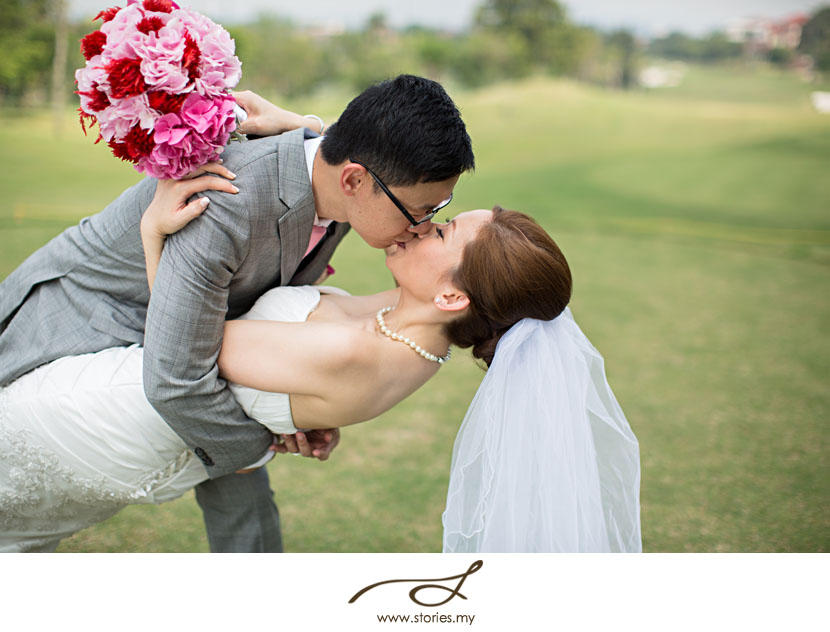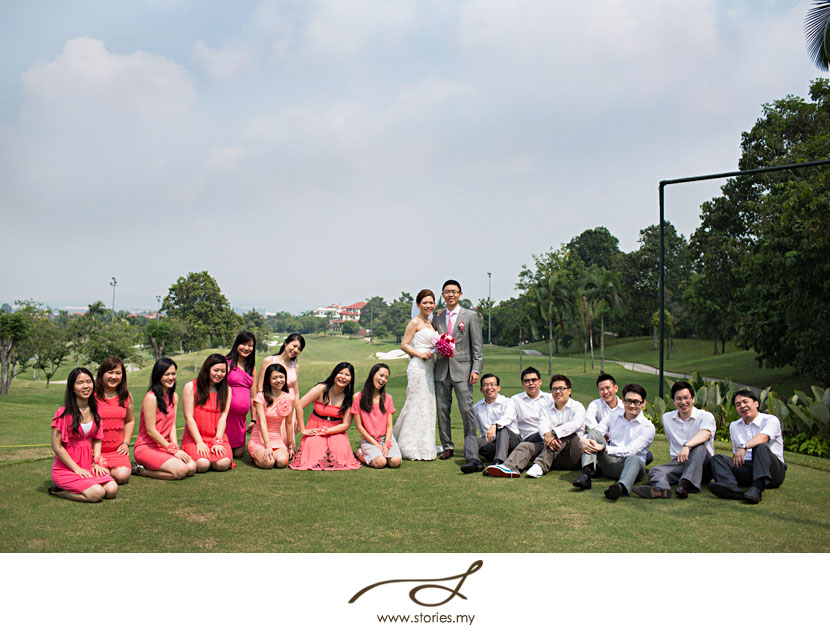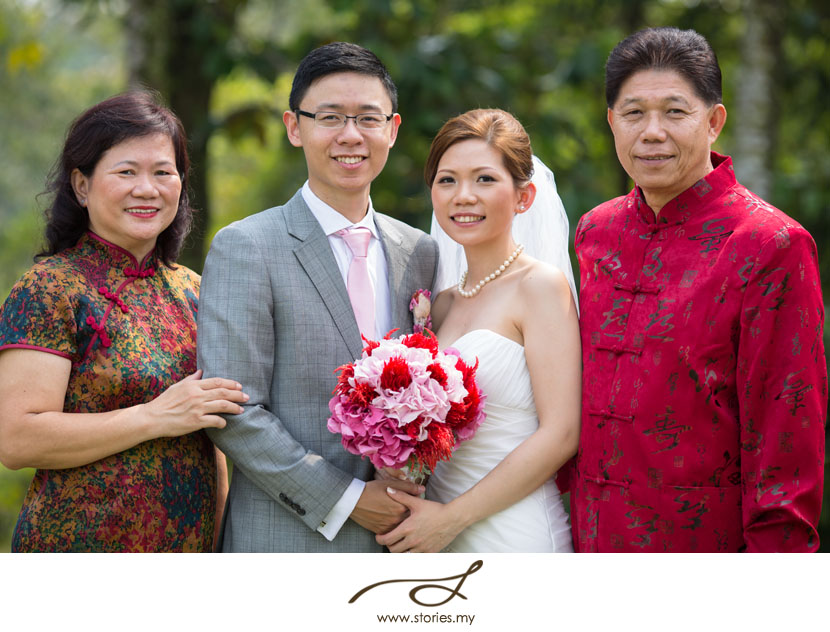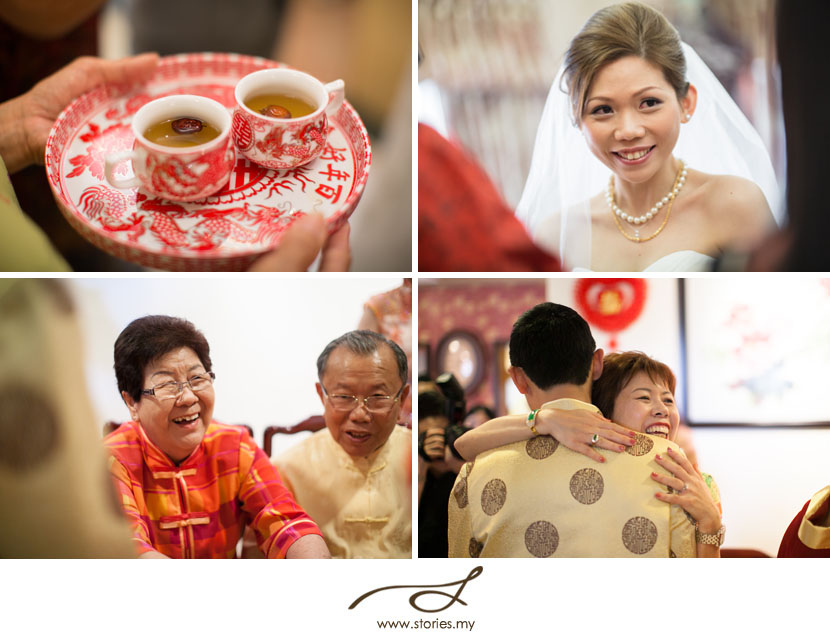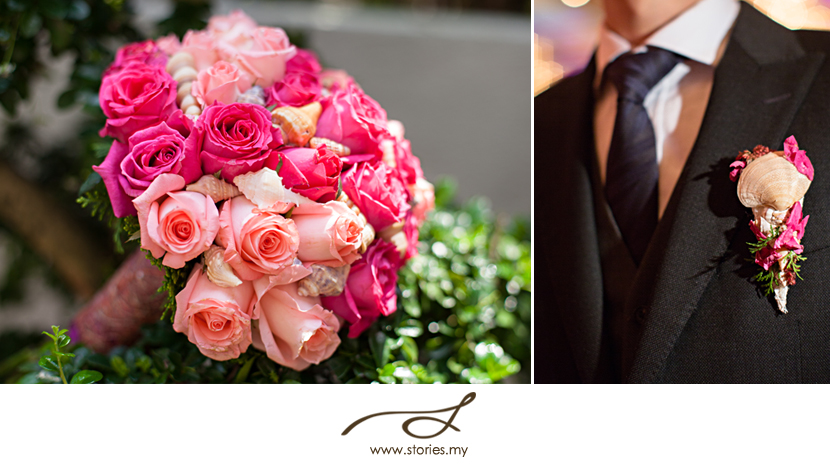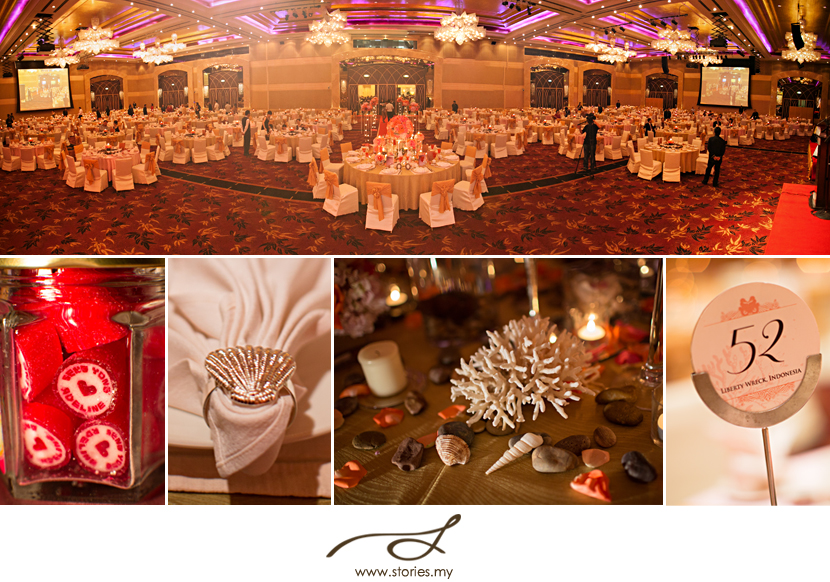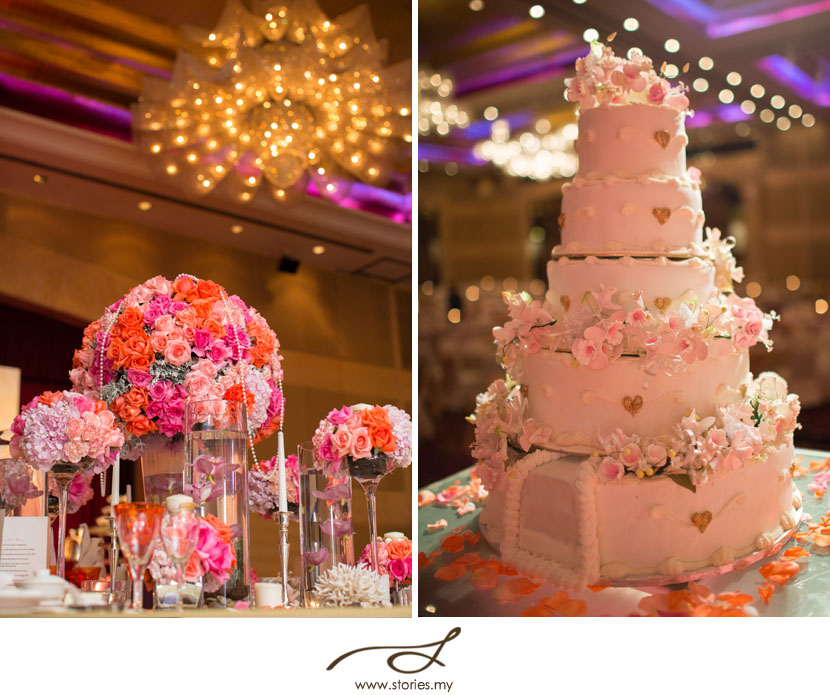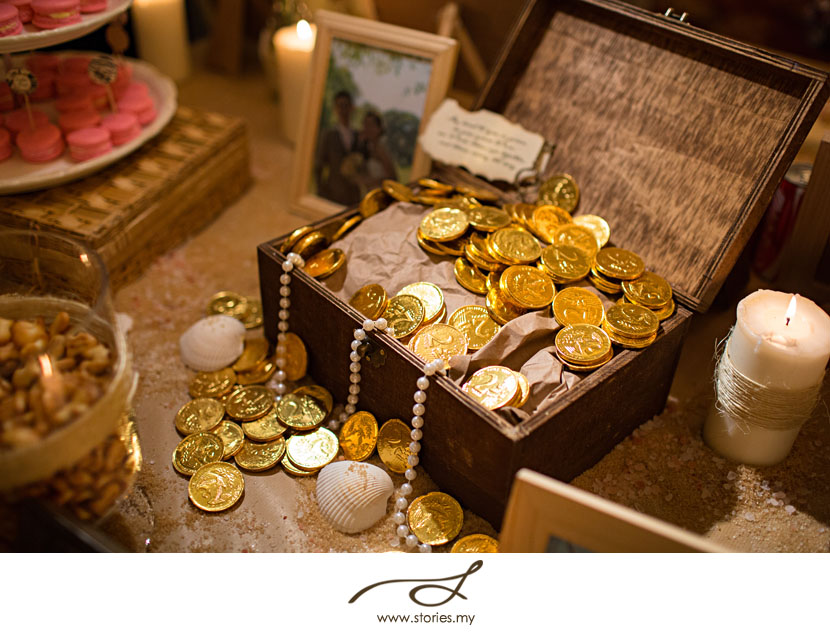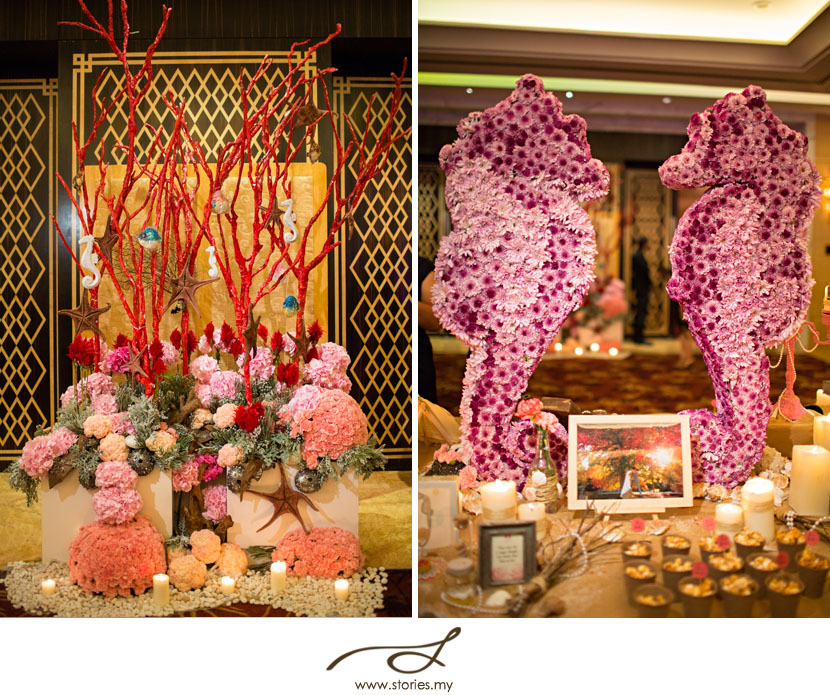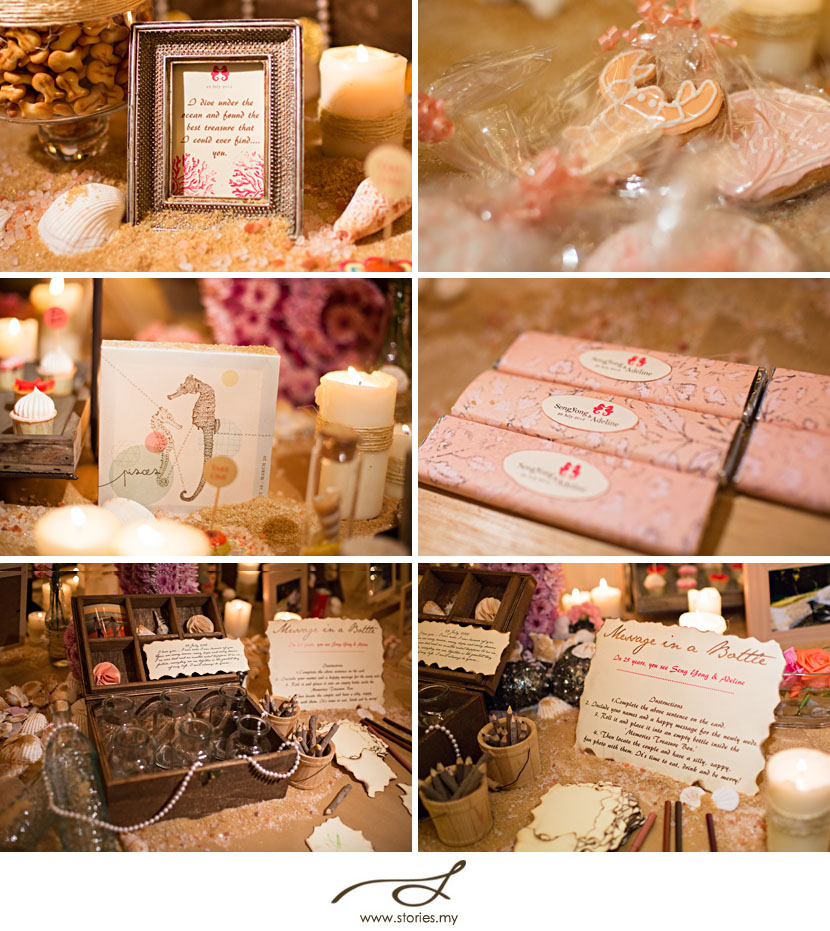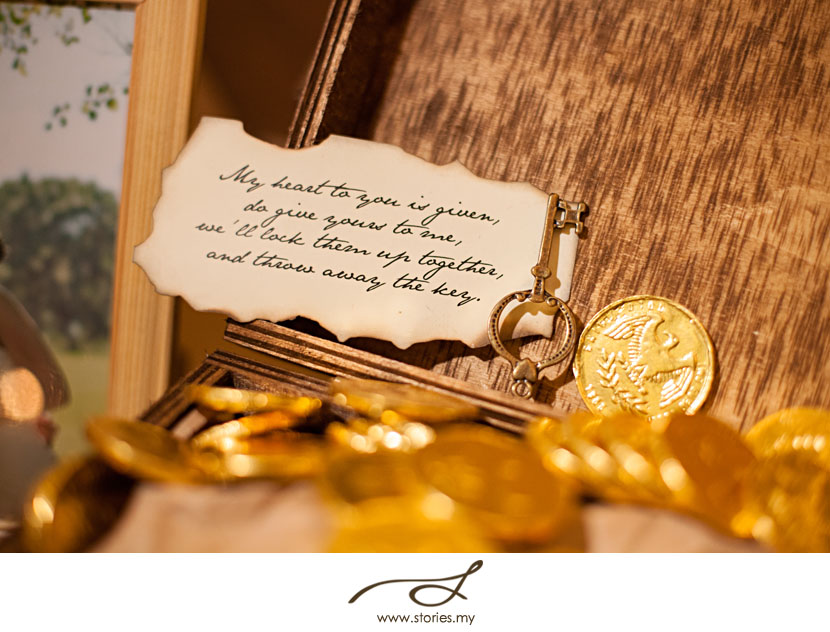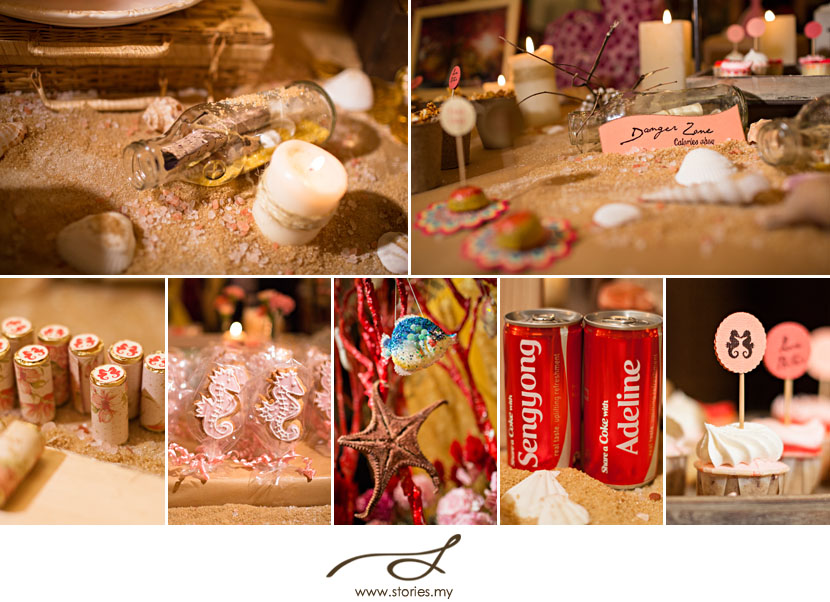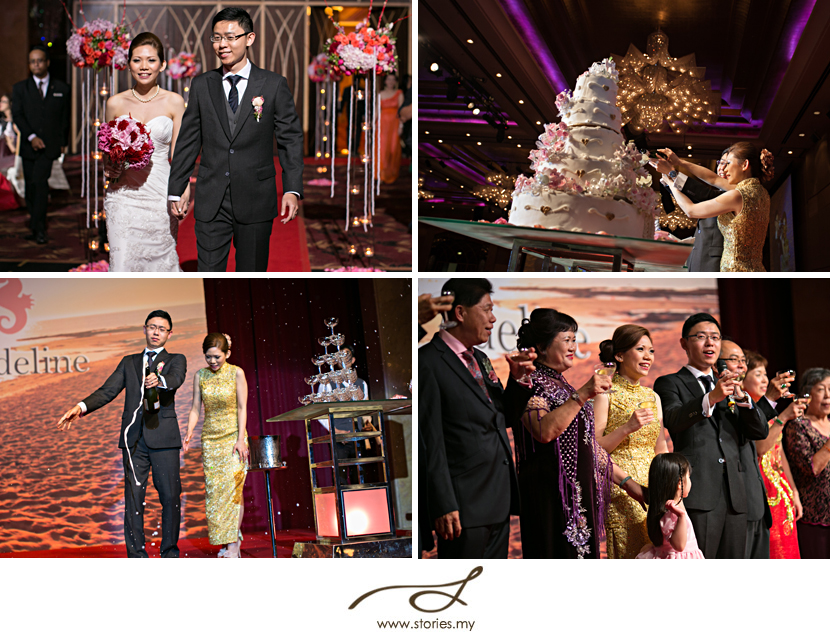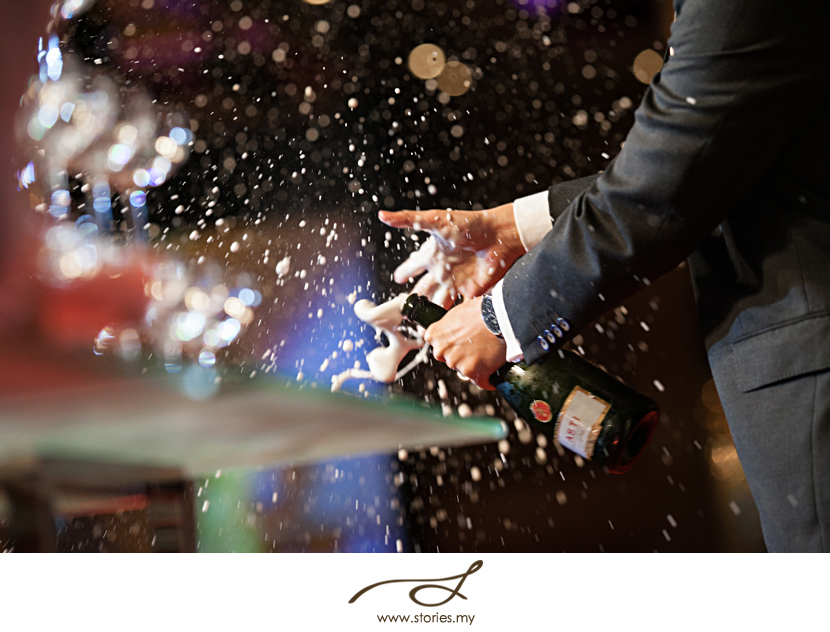 Credits:
Photographers: Grace, Mark, Weiming & Felicia
Dinner Reception: One World Hotel
Wedding Gown: Kylie J Bridal Sydney
Groom's Attire: Wardrobe, KL
Shoes: Alan Pinkus (bride) and Geox (groom)
Make up & hair: Remy Ngan
Decorations: Favors Essence, Creativelines
Wedding Planner: Natasha Khoo, The Peak Xperience