We would both like to say  how very very glad we are to have chosen Stories. It was the second largest expense on our tiny wedding budget (there goes the deposit for our home!) and as mentioned to Grace, we initially had doubts as to whether we could afford to spend that kind of money on just photos! However, I really fell in love with Grace's work at first sight and watching our quick edit morning CD confirmed that it was worth the extra $$ we had to squeeze out for the photos! Everyone (including us) were so impressed by the professionalism and warmth exhibited by Grace, Ben and Andrew.
A special thanks to the team for the lovely shots (I really wanted the focus to be on the people, which Grace & team delivered beautifully), Ben for great editing (Son has burned too many copies of the DVD, my mum has distributed these to her entire village and Son has tortured our relatives and friends in Malaysia and Adelaide innumerably with it 'cos he's really pleased with how "yao-yeng" he looks in it) and we really really appreciate Ben and Andrew's patience and understanding (in particular, Ben's sensitivity towards Son's nervousness at public speaking when he subtly suggested Son use the podium) during the loooong evening dinner.
Once more, we really really want to thank Grace, Ben and Andrew for making our special day all that much more special and we can't gush on enough about how much we love Stories! :)
– Son & Jil –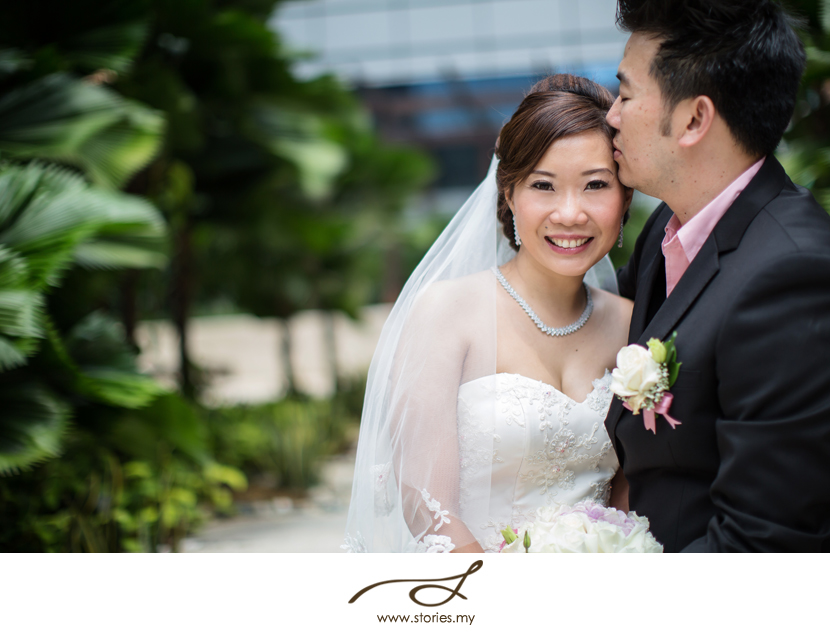 Son's Story: 
We met at a mutual friend's (Davina's) wedding in Adelaide on 19 November 2011 (Jil: A place that I thought I would never return to, ever!). We were both placed at a singles table during the reception (which we were unaware of!). The first time I noticed Jil was when Jil and her friend Yati arrived to our table late and was dressed in a very pretty saree wedding outfit. It was during dinner on our table that I noticed Jil to be very well mannered. I found her very attractive and intriguing with a bubbly personality. She has this aura of sophistication and personality which was very interesting and fascinating. Throughout the night whenever I poured orange juice or wine for Yati I also poured one for Jil just to get her attention so she could notice me.
At about 11pm both Jil and Yati had decided to leave the reception and catch a taxi back to their hotel in the city. Jil was quite thoughtful and asked me if I had a business card so we could exchange business cards (common thing in Asia, she claims). I replied and said I don't have a business card as it is not common in Australia, which was kind of awkward. To ease the tension, Jil subtly asked me if I could enter my email address and my mobile number in to her iPhone which I was more than happy to do. (Jil: I was so embarrassed the whole evening. First, I mistook him for Hieu and kept calling him the wrong name which offended him it seemed, and later on, I asked for his card after mouthing necessary good-bye niceties like "Great meeting you. Keep in touch" and he stared at me like I had sprouted two heads!" … Was so surprised he offered us a lift back! – When you meet him you will understand, he is expressionless!)
That night, I asked them out for coffee and cakes if they weren't too tired, and they willingly agreed. Over the next 2 days, we spent time together and I brought them out around Adelaide and for meals. On Monday night while we were at Davina's family place for a drink, Davina's uncle started paying out me and Jil saying "why don't the two of you hook up etc". To my astonishment Jil saw I was getting grilled by Davina's uncle and decided to come and sit next to me (Jil: Dav and I could see from across the room that he was literally quaking in his boots… Dav went "Oh God, Ann Jil, I think you better go rescue him from my uncle now. Go, Go!!). In my opinion Jil has this presence which makes me very calm and very at ease when she's beside me. From that moment on I've had this feeling that she is the person that I would want to spend the rest of my life with.
On Tuesday, Jil and Yati left for Singapore. Later that night I thought about Jil and felt that if I didn't let my feelings be known to her I would never see her again. So I decided to send Jil an instant message using WhatsApp asking her if she could let me know when she arrived safely in Singapore. Once she was back in Singapore she immediately replied to my message. Once I saw her instant message I was very relieved that the flight was ok and was happy that she took the time to reply to my message.(Jil: I wasn't even aware of Son's interest until I returned to Singapore (his approach was that subtle!) but once we hooked up, it seemed inevitable we would marry, have kids, and the works…Son flew in to Singapore and we came back to KL, where he met my parents and formally proposed over a "Sang Har Mein" and "Sweet & Sour Crab" dinner, during the Christmas holidays. My mother's reaction (an ardent practitioner of Taoist rites, tradition etc) was "Thank GOD, all my prayers came true" (referring to a pilgrimage she made with some of her Christian cousins, to a shrine in Medan, Indonesia the previous month – an indication of how desperate my mum was feeling). We registered our marriage on 18 November 2012, and the rest, as they say, is history…)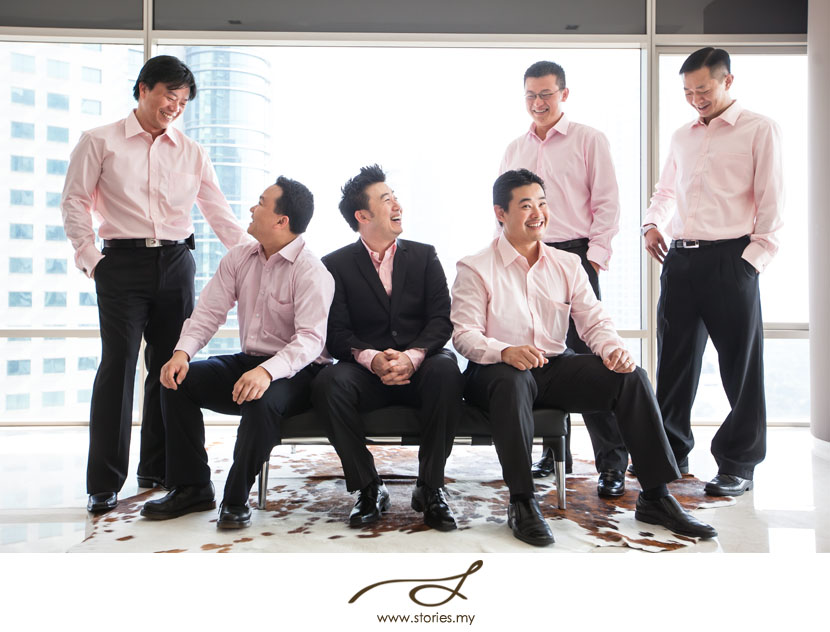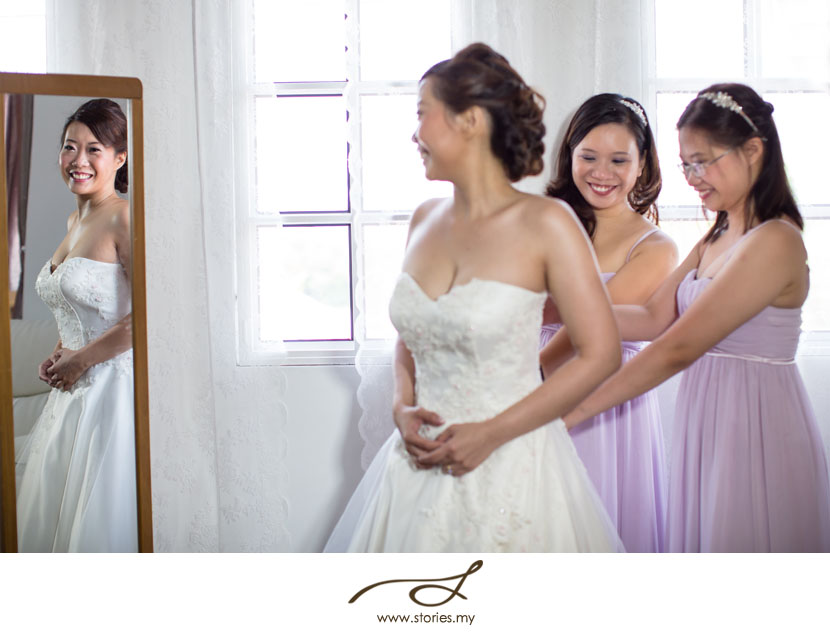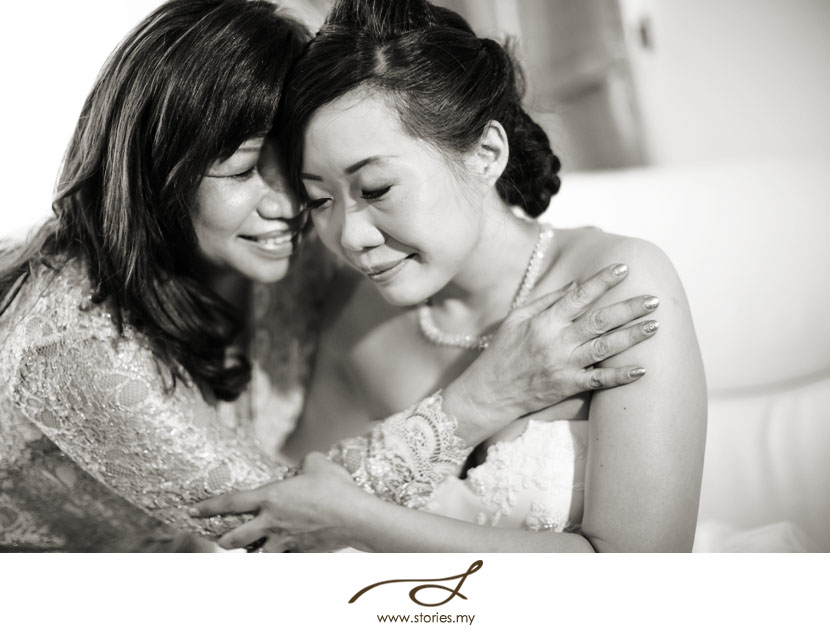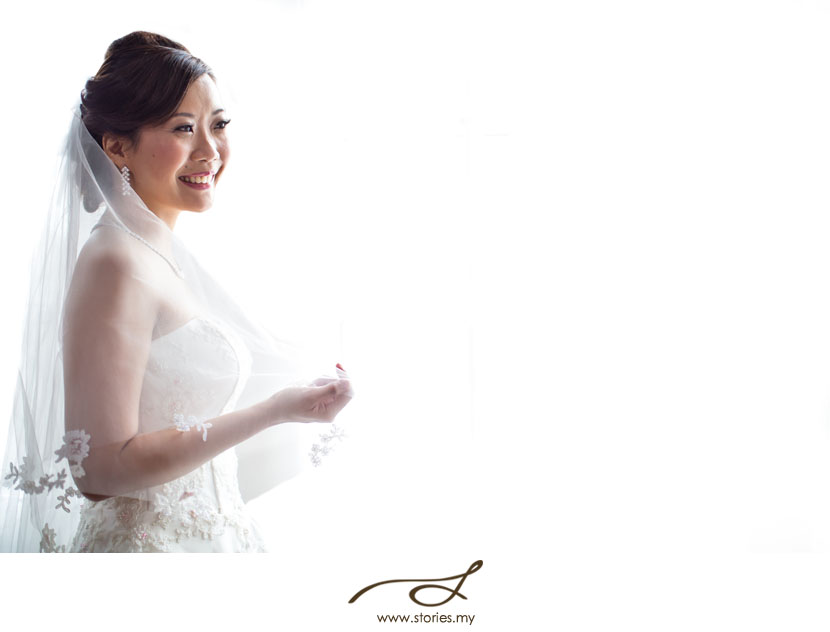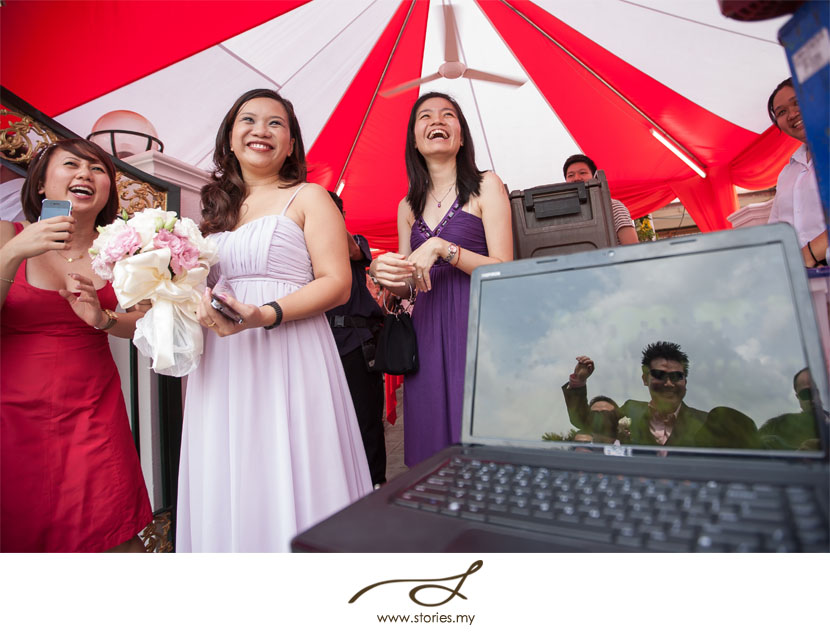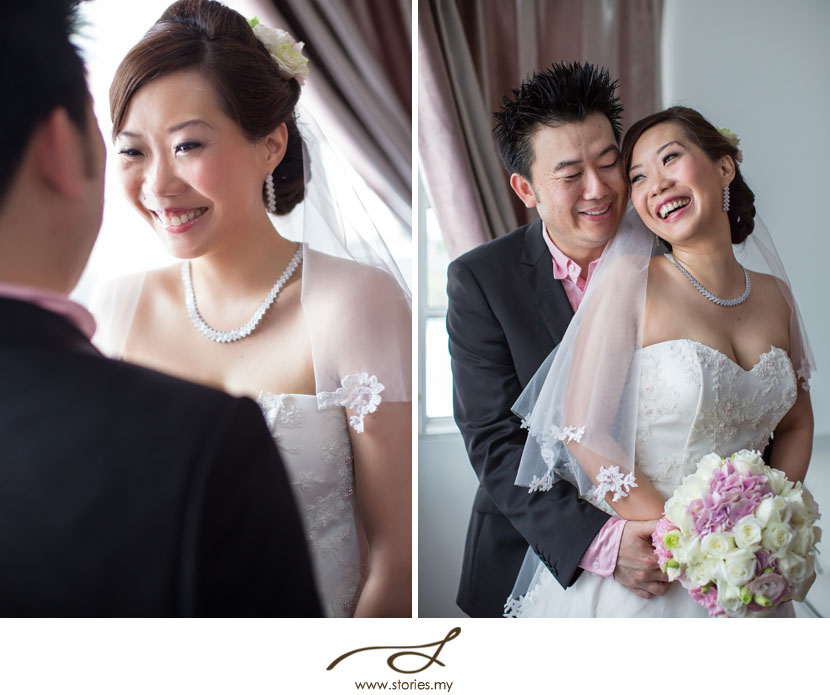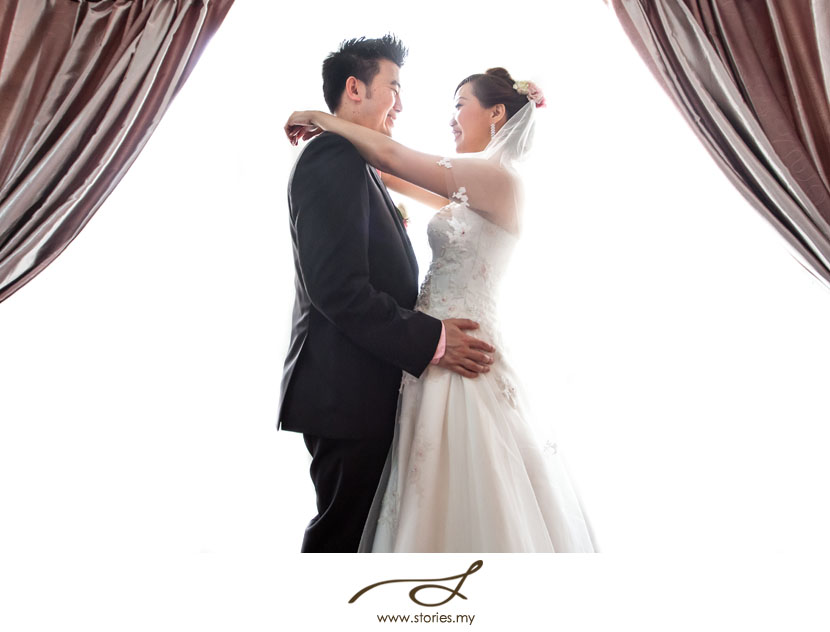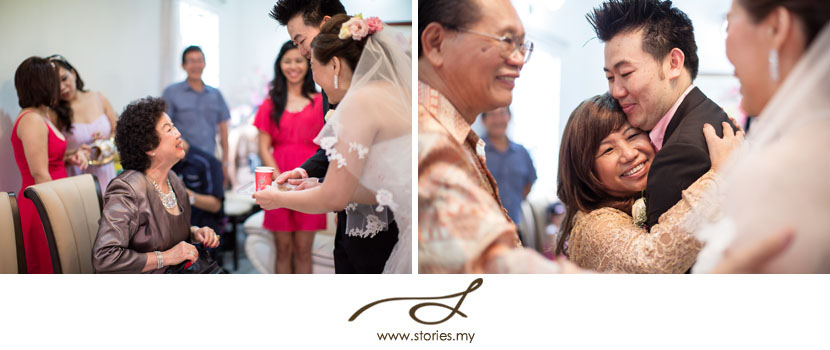 Guess what they were dancing to?? :)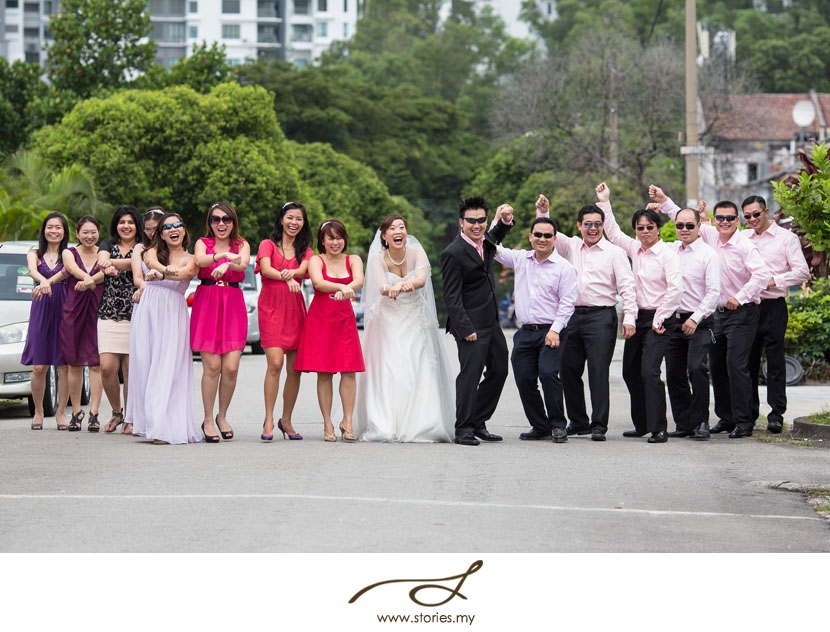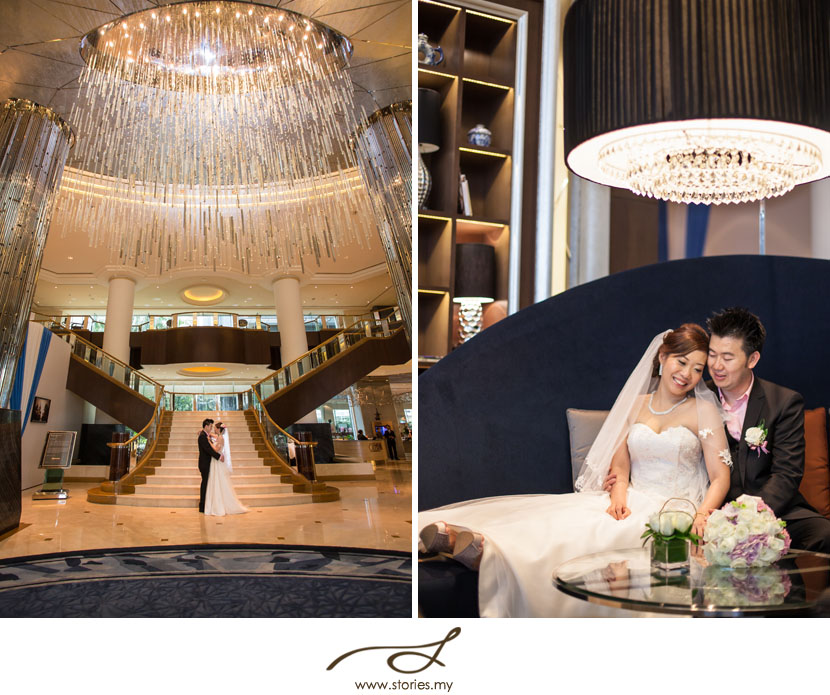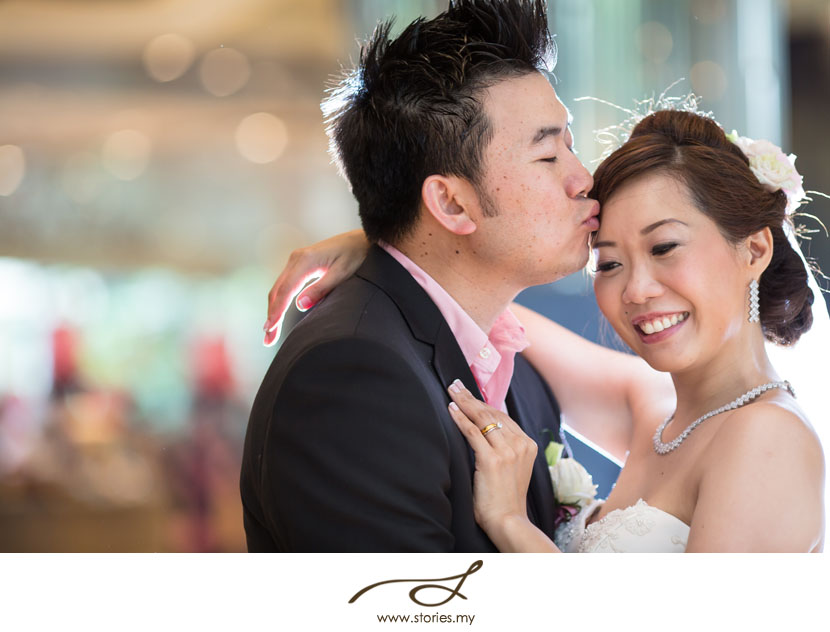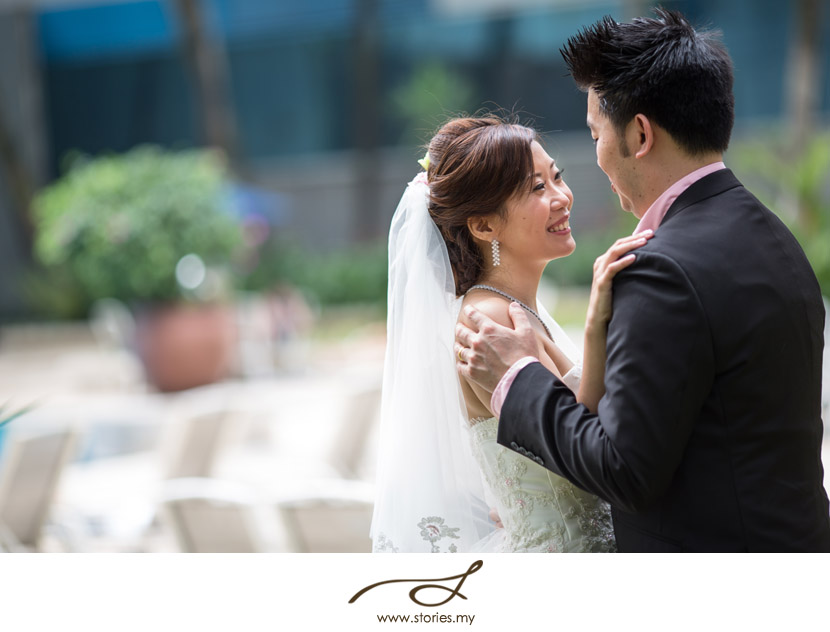 The dinner reception was held at Intercontinental Hotel and photographed by Ben & Andrew.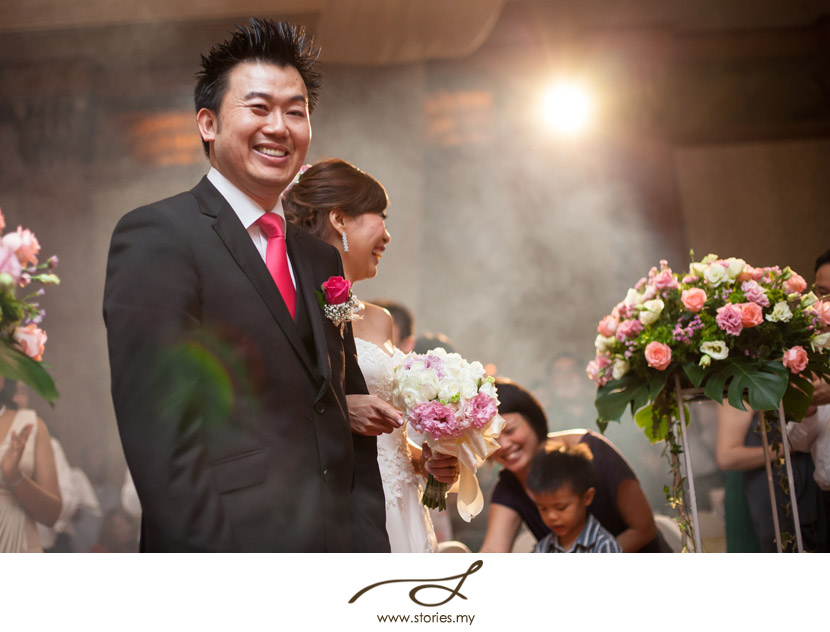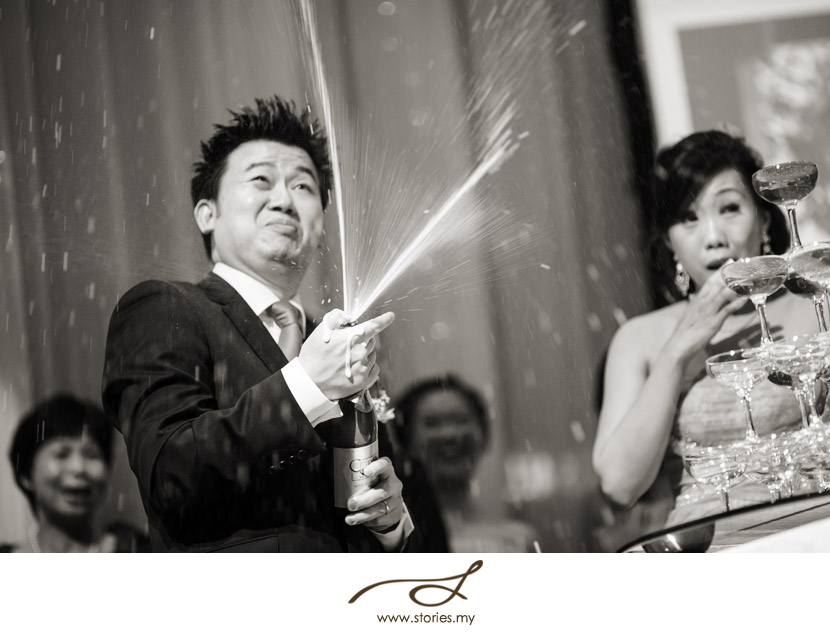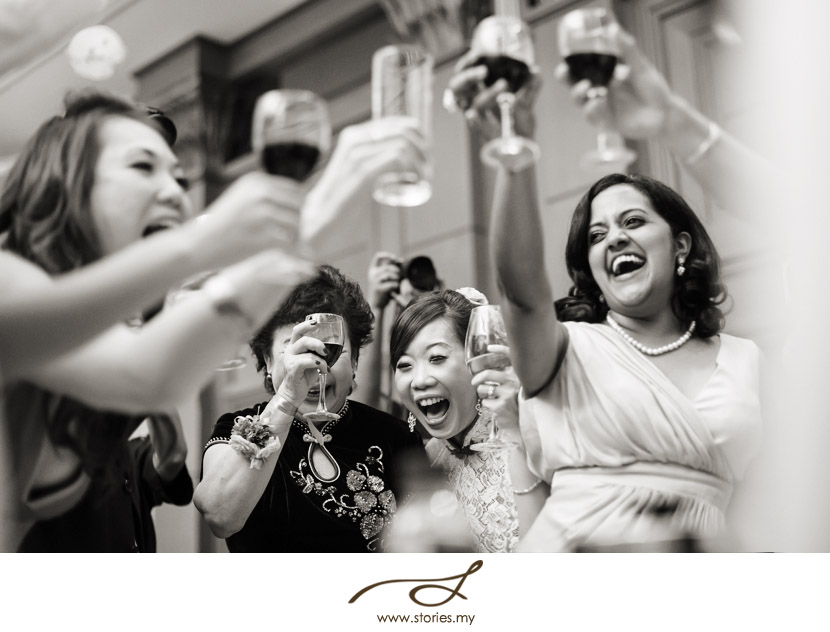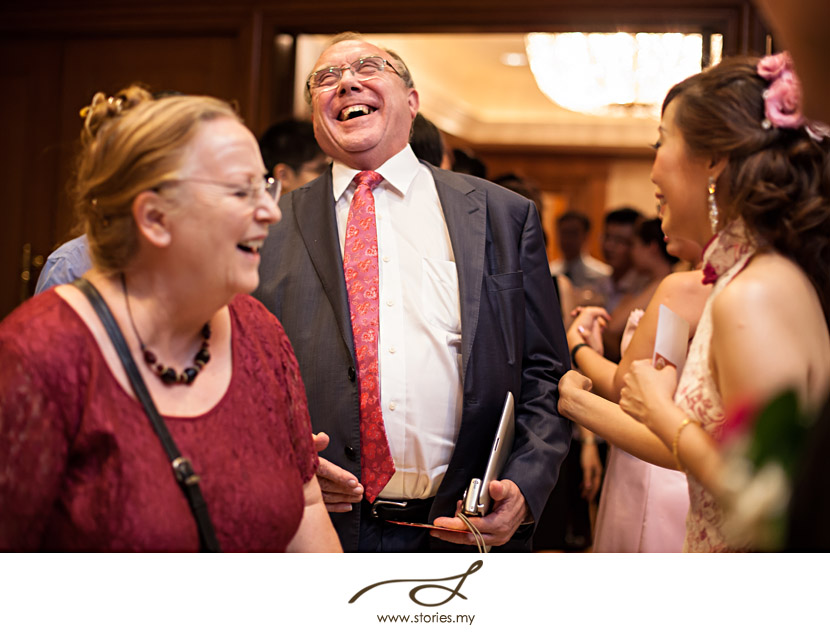 Congratulations, Son & Jil! Really loved hearing your story and the circumstances of how you met… I am really glad that we could be there to be part of your wedding day as well. You are so hospitable, totally friendly and kind… I can see how Son was so smitten the moment he met you! Wishing you all the best as you begin your new life together. And when you head back towards Asia again sometime, do let me know… especially if you ever need family portraits with future little Sons and Jils! :)
Credits:
Photographers: Grace (morning events), Ben & Andrew
Dinner Reception: Intercontinental Hotel, KL
Wedding Gown: Pretty in White
Make Up: Bridal Glam
Flowers and Cake: Spring Cottage
Videography: Fotofreaks Malaysia
Dinner Entertainment: Dyn One Enterprise