Two weeks ago, I was completely surprised when I opened my front door to reveal a group of friends who had gathered for a surprise baby shower for me! I didn't expect anything at all so it was really sweet of everyone to make so much effort to organize everything… from the beautiful decorations to the cute cupcakes and great food that was served (oh, and not to forget the gifts too!). I was told that half an hour before I arrived, they were busy cutting butterflies to stick onto straws! I was awed at how everything looked so perfect. But of course, the main thing was that I had a roomful of my closest friends to celebrate it with. Thank you so much everyone for making my baby shower so special, and for the friendship that we share. Really love all of you!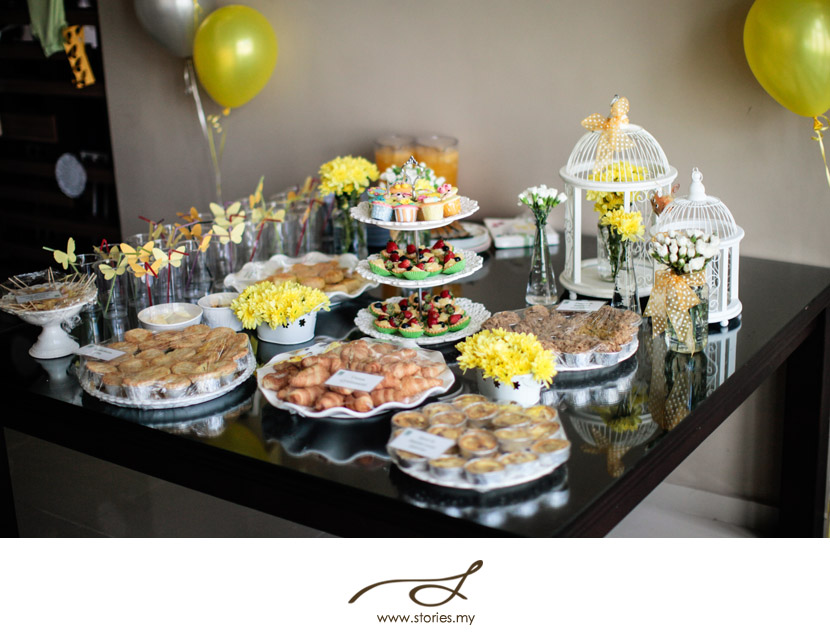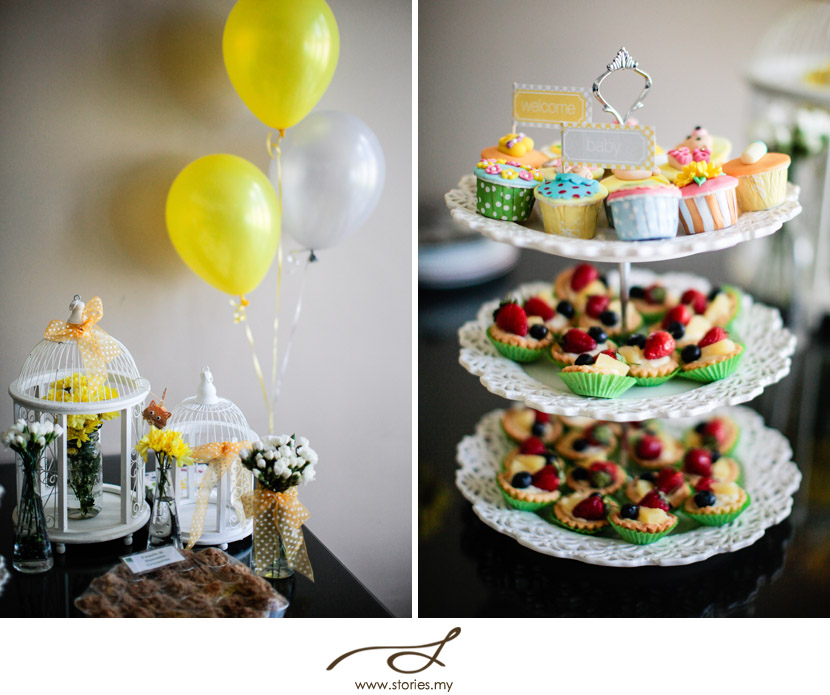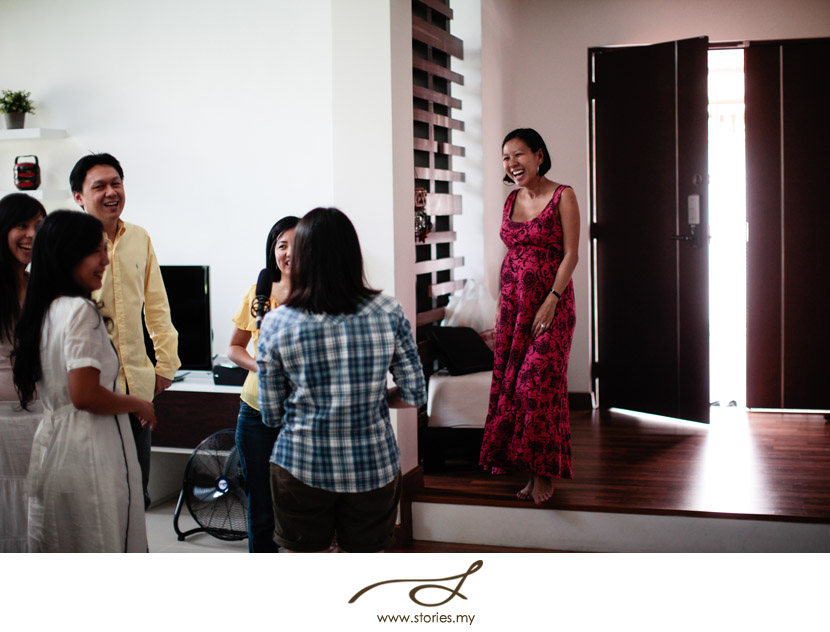 After I came home, they made me change into matching outfits with the theme. Haha love how everything is so thought out! I love the DIY card too that was framed later on! Most of the decorations and planning was done by Mun Tzin and Michelle. They are experts at doing these things, since they also do decorations for weddings. Check out www.milestones.my.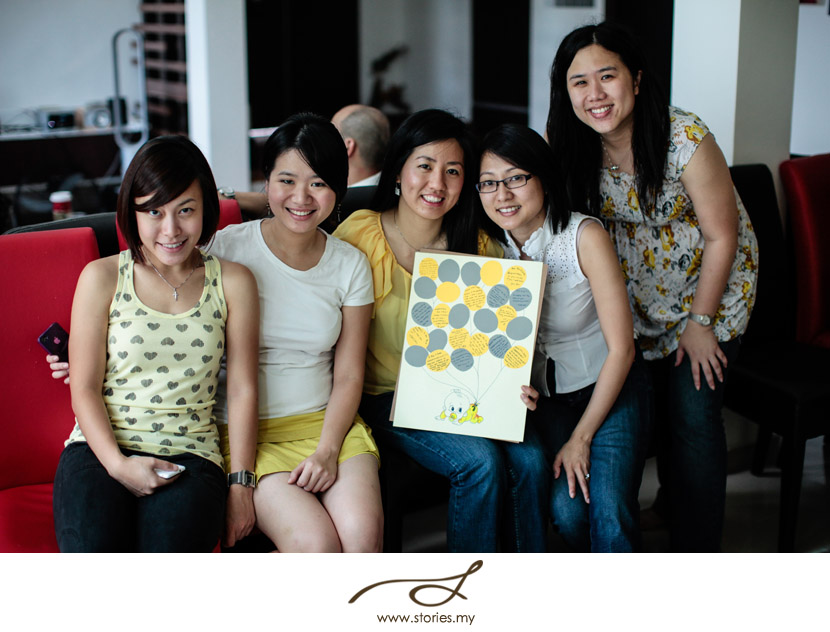 My baby photos were hung as part of the decor… Haha.. where's Alex's baby photos??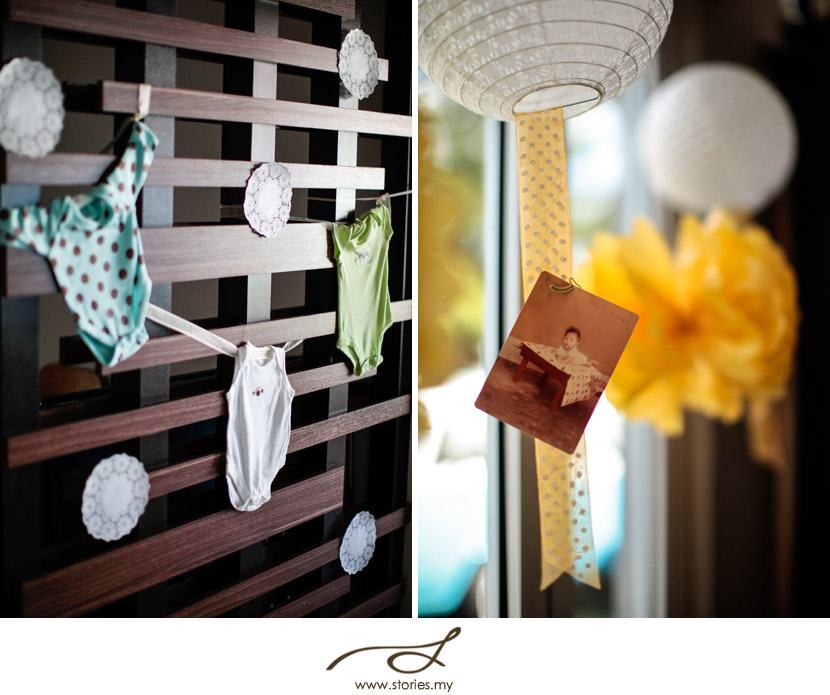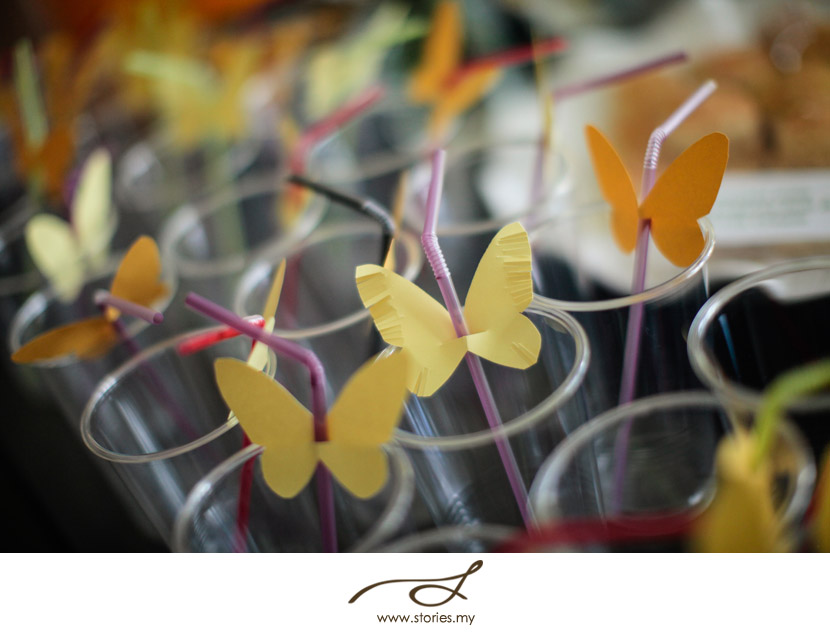 Rosalyn then got everyone together for some games… we got quizzed on things like…"How many bones does a newborn have?" This is something I didn't know at all…that newborns have 270 bones, but later, these bones fuse together and as an adult, they will only have 206 bones. That's cool huh!
After that, we had a silly game called, pin the sperm on the egg… uh, if you look closely, the size of the egg and sperm are completely out of proportion!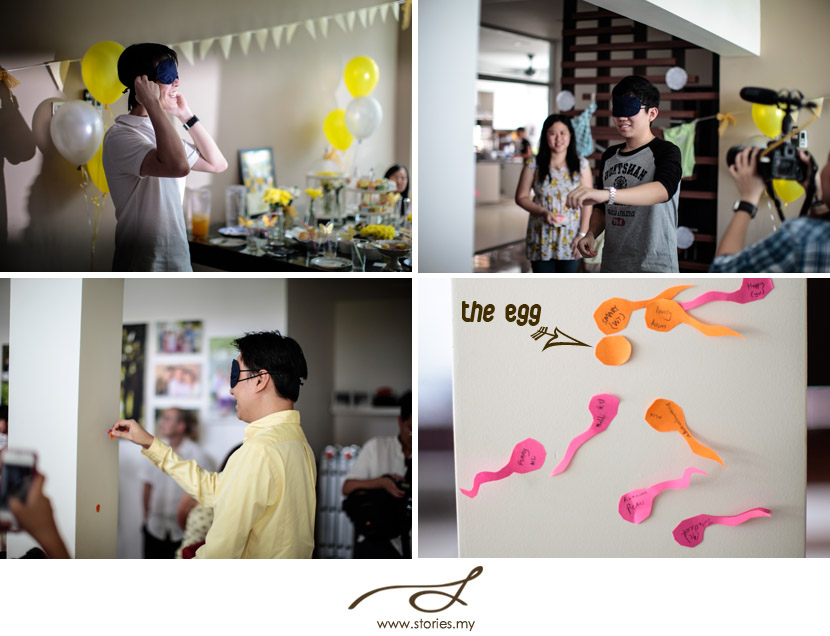 Alex was tested on his feeding-the-baby skills and diaper-wearing skills…let me just say that he needs more practice… especially on a living being!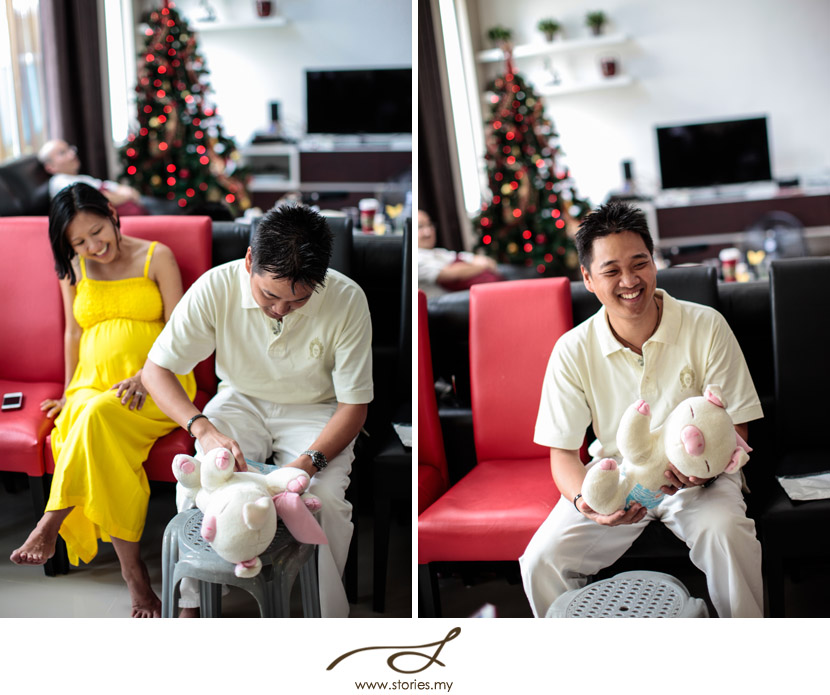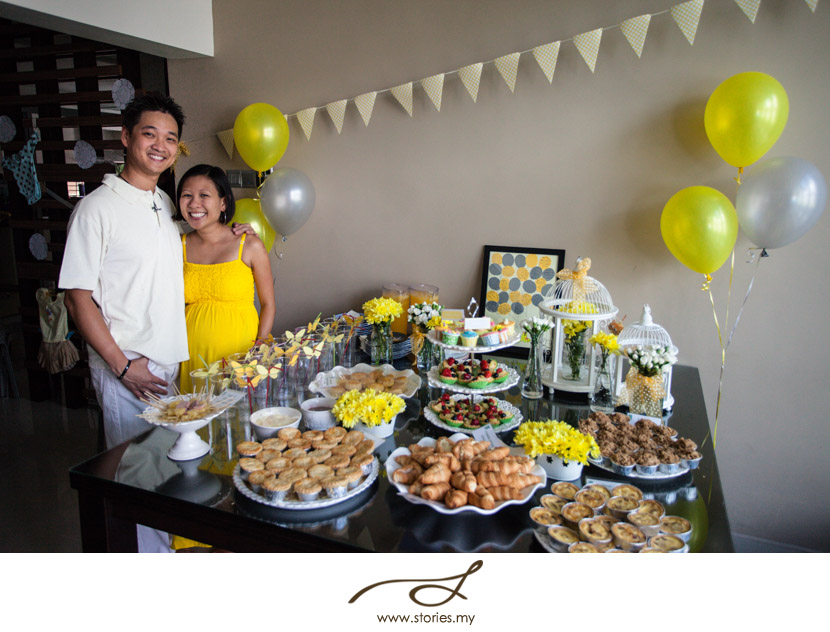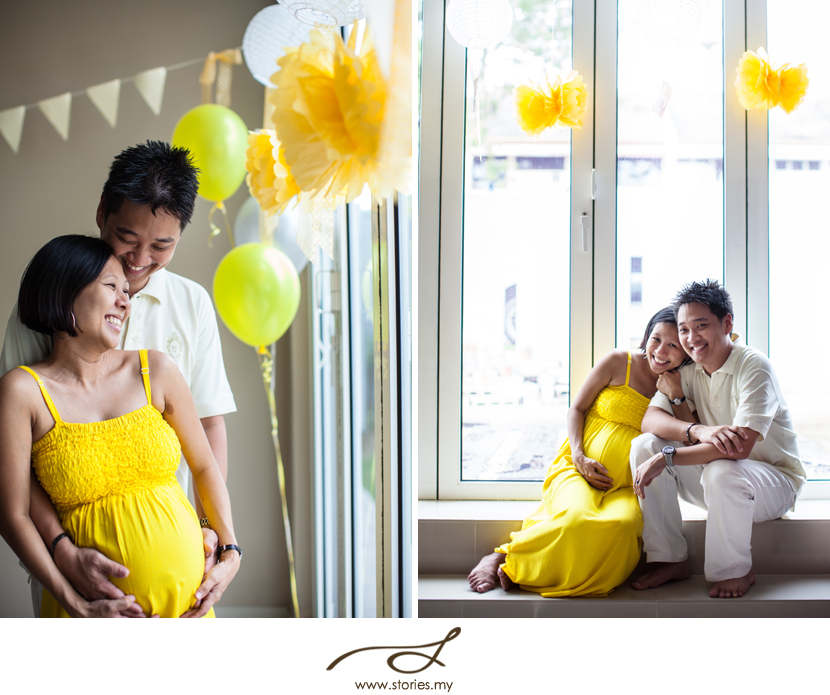 Got this cool and geeky book from a friend… :) Only certain people can appreciate it.. haha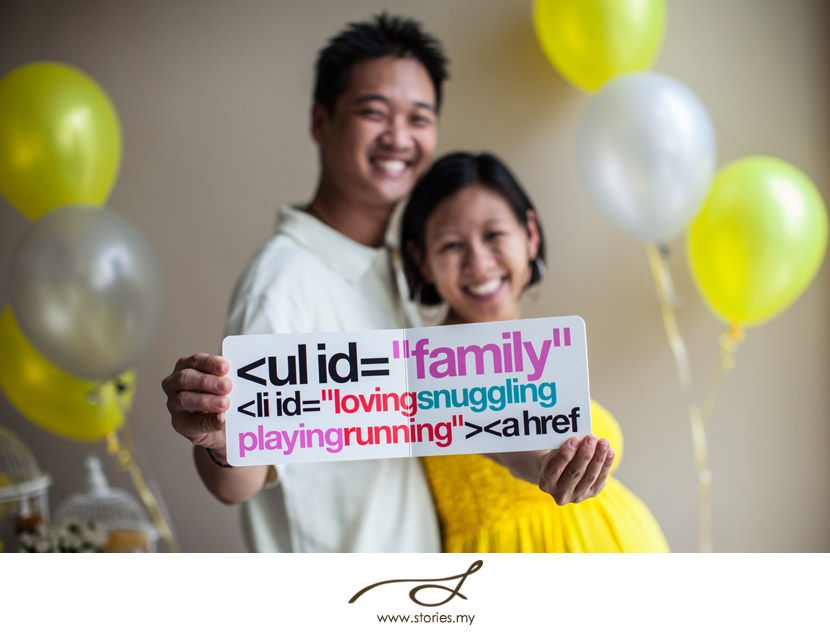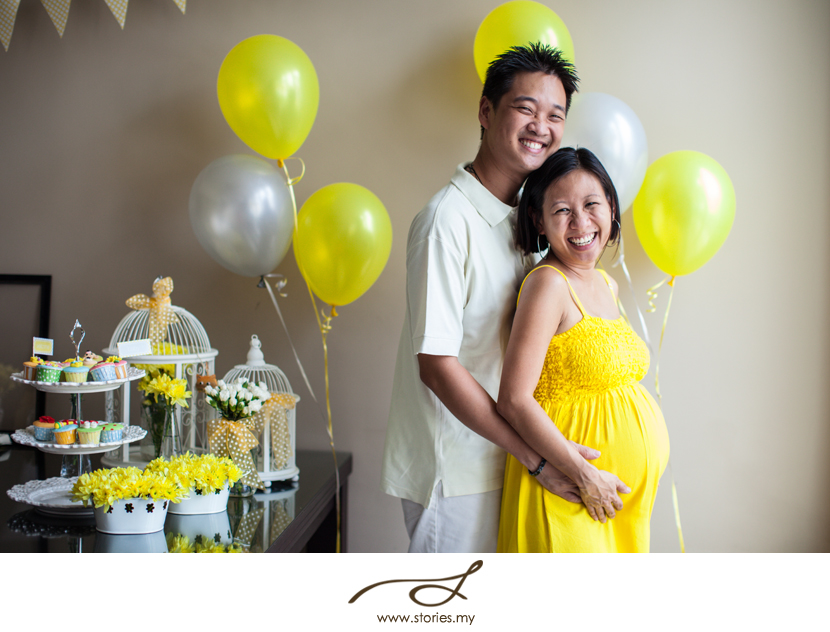 And here's everyone who made it that day! Thank you so much for coming and making my day so meaningful and special. Lots of love!! xoxoxo!!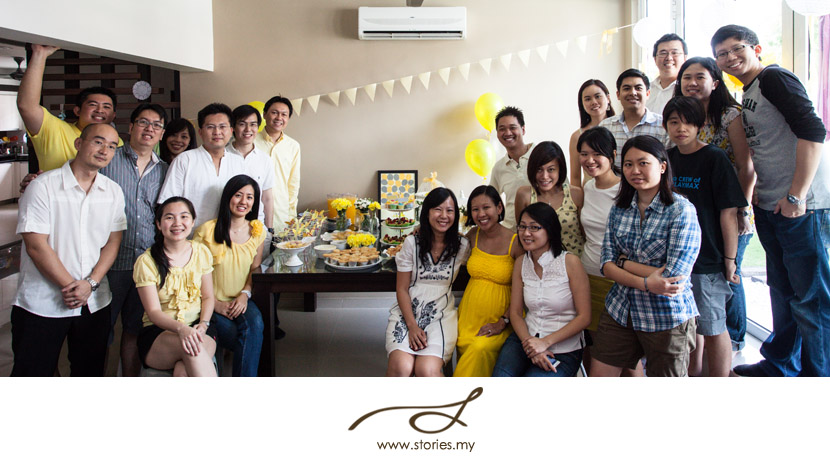 I can't believe it's now another 10 days before her official due date. It's been an amazing 9 months so far, and I think I've been blessed with an amazing pregnancy. I didn't really suffer at all from morning sickness, or most of the usual stuff that pregnant women go through. Yes, there were some usual discomforts, but generally, it has been great. I've been taking things a little more easy now that I've stopped shooting in November. The hospital bag's been packed, and everything purchased… so am just waiting for the big day where we'll officially become parents! A new journey awaits…
Credits: Photos by Mark Leo