Some time back, I blogged about Destination Weddings, a TV program that I worked on for the Travel Channel with Deborah Henry as the host. I finally got my act together and managed to sort through some photos that I took during the shoot. This episode is my favourite out of all the episodes I directed, so I'd like to share some images from 2 very different weddings that we covered in Bali.
Firstly, a traditional Balinese Hindu wedding that was held in a small village about 1.5 hours away from Kuta. One of the sights that greeted us when we arrived was this man walking his giant pig! It was seriously huge and apparently a gigolo pig! I got so excited, I ran across the road to photograph it. Ok, I digress…back to the wedding…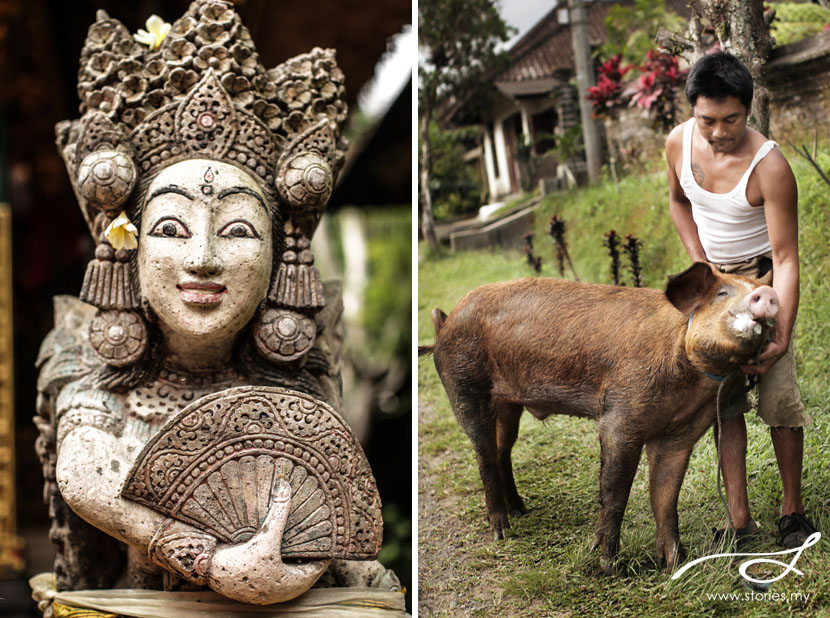 The local wedding was held at this home which was a dedicated space for community events, and even for tourists to come and learn cooking from Pak Wayan. The couple dressed up in elaborate costumes with ornate headgear. I heard that some foreigners actually go through a traditional Balinese ceremony like this for their wedding. Personally, I still prefer my groom to be in a suit… (more of this wedding in a bit).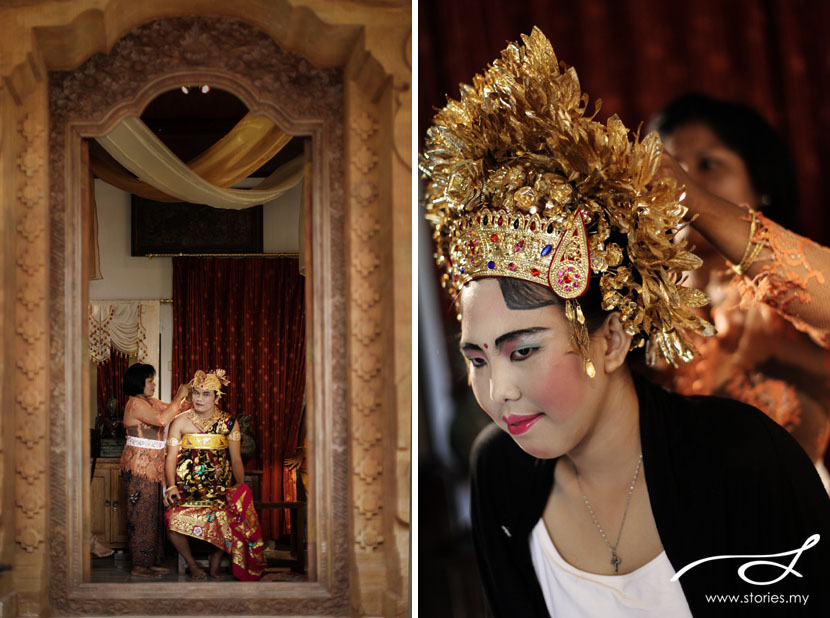 The second wedding was a western beach ceremony held at the Westin, Nusa Dua and dinner reception at the Melia, Nusa Dua. The weather was perfect, and it was a really breezy day… I wish all my Langkawi beach wedding shoots would be as cool (temperature wise!) as this! Here's Deborah posing for a promo shot.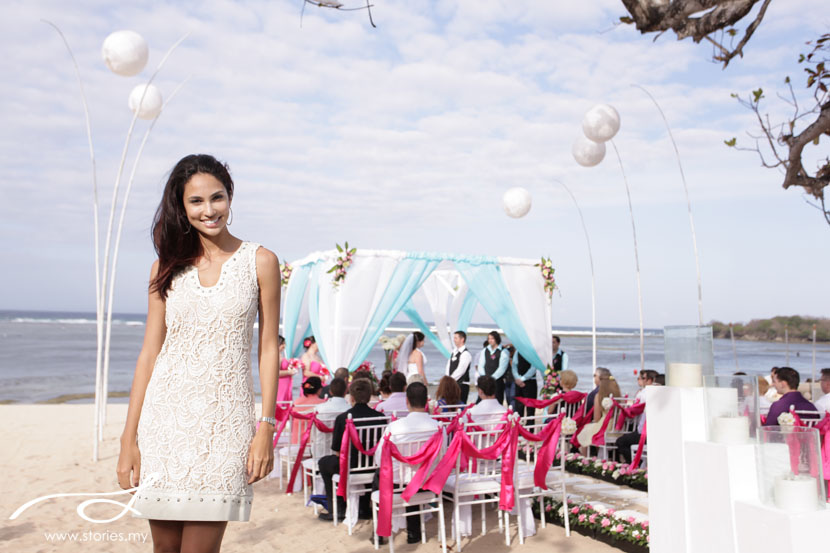 I typically wouldn't have combined pink and light blue together as a colour theme, but this works well!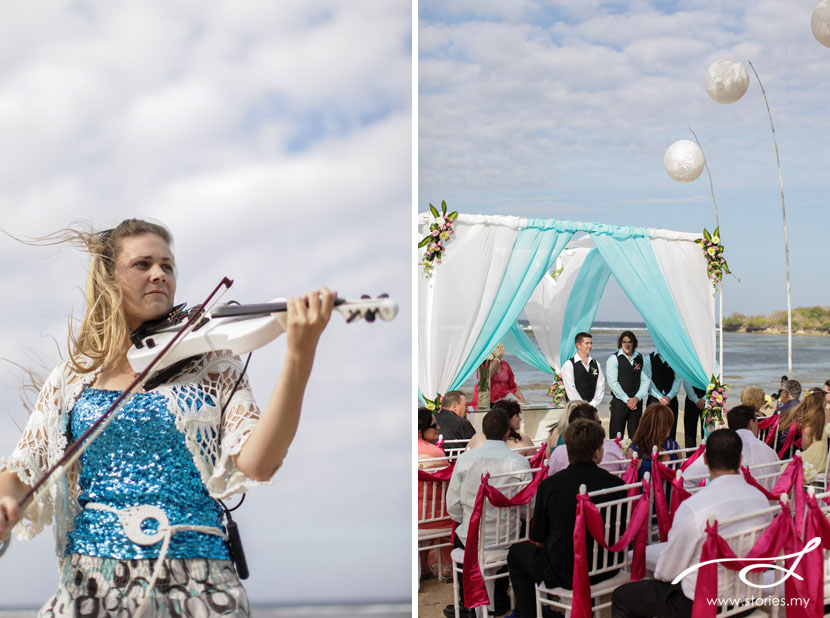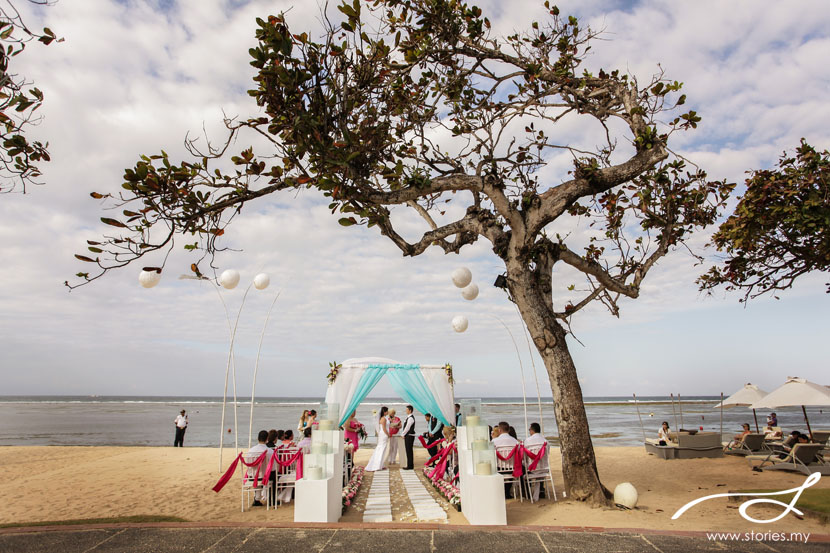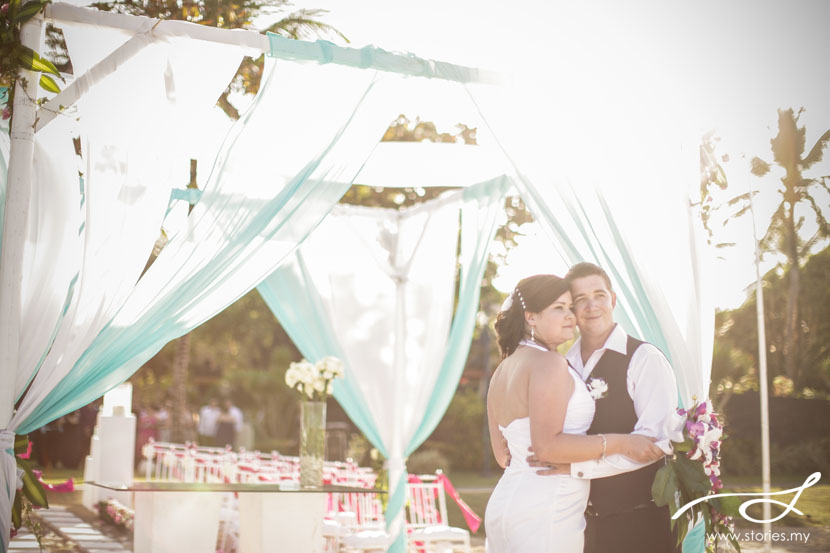 A beautiful set up for the dinner reception at the Melia, Bali.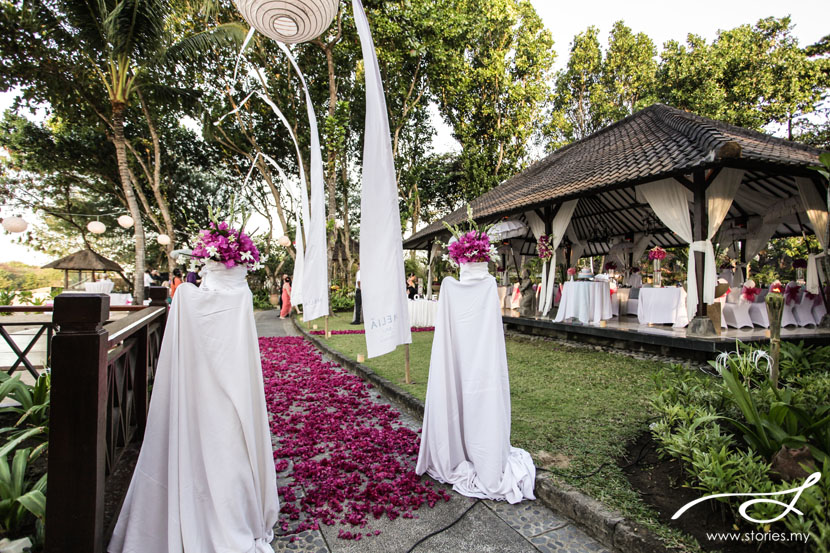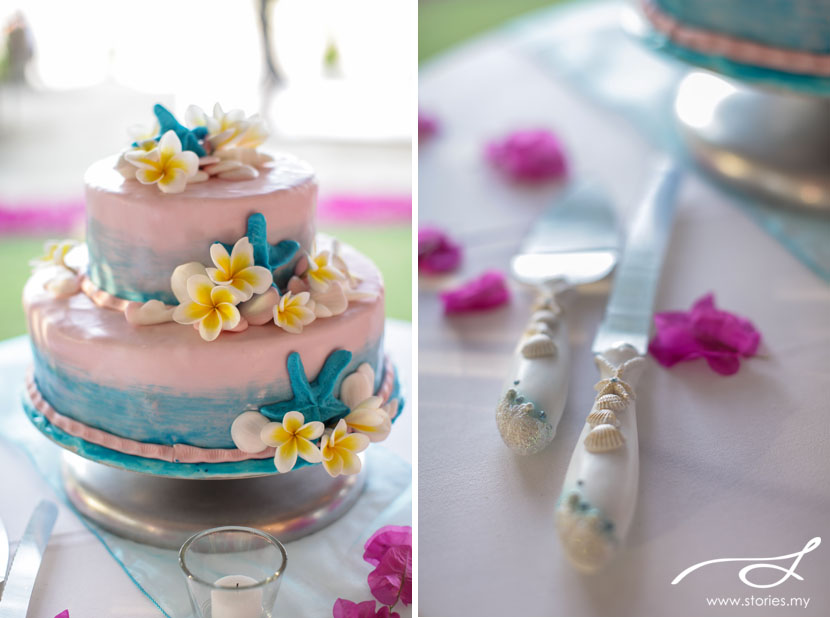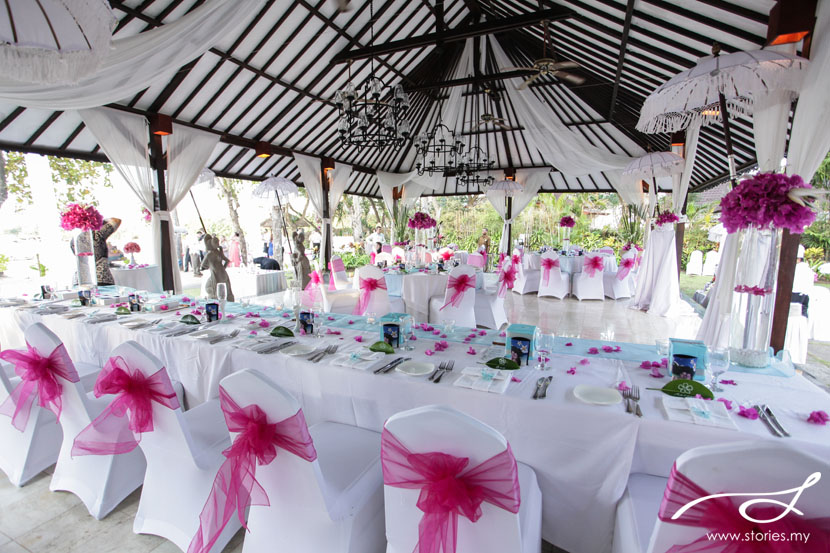 I've been to Bali many times and each time I visit, I still find there's a certain charm to it. I love everything about it… the culture, the shopping, the beach, and many friendly faces we see along the way.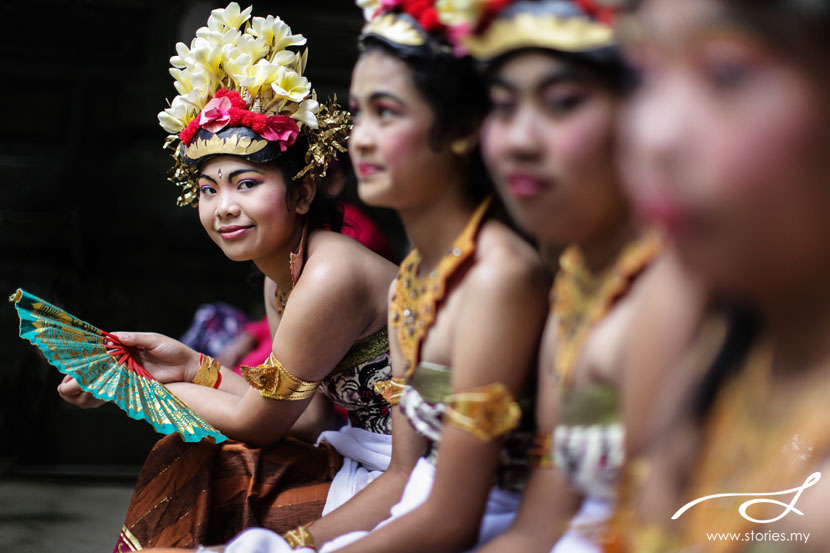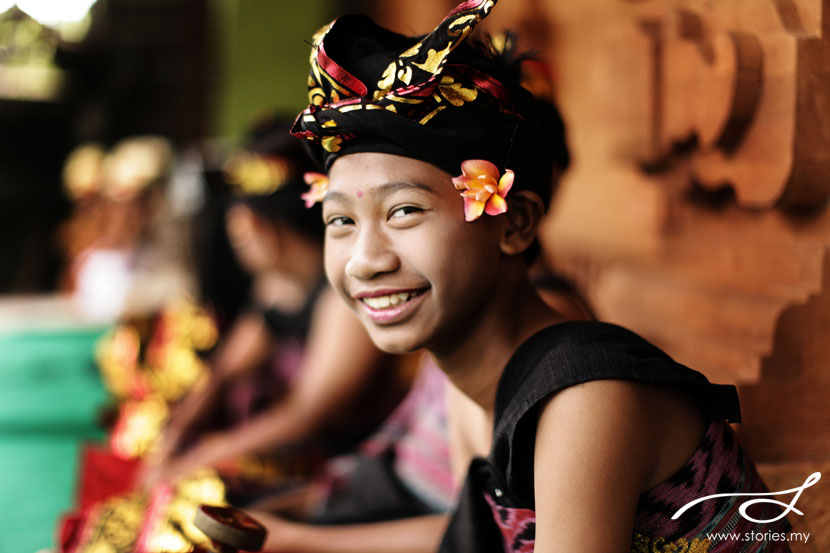 The thing that intrigued me most about this Balinese Hindu wedding was a ceremony called the tooth-filing ceremony. Yup, you read that right. A younger person related to the couple (in this case, the brother of the groom) had to go through this symbolic ceremony. It basically means that you have to cleanse yourself from 6 weaknesses of the flesh, namely lust, anger, greed, drunkenness, confusion and jealousy. Once this ceremony is performed, it is hoped that the couple will lead a better life in their community.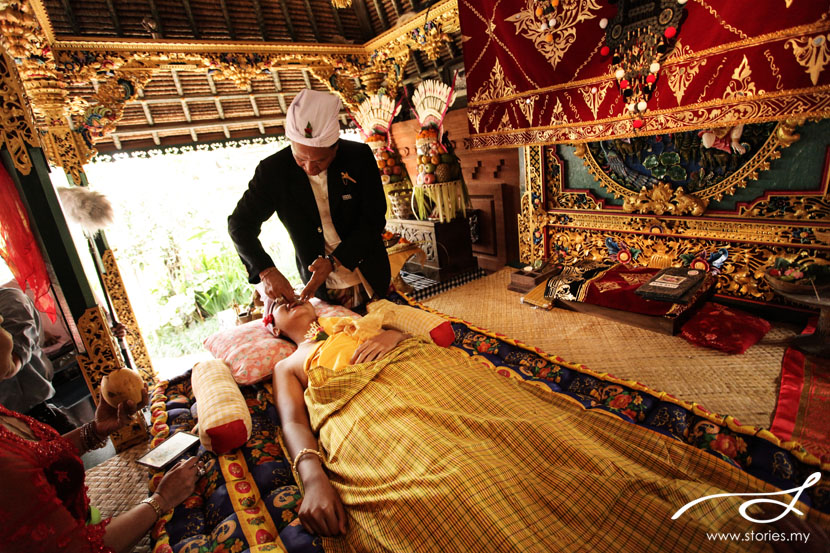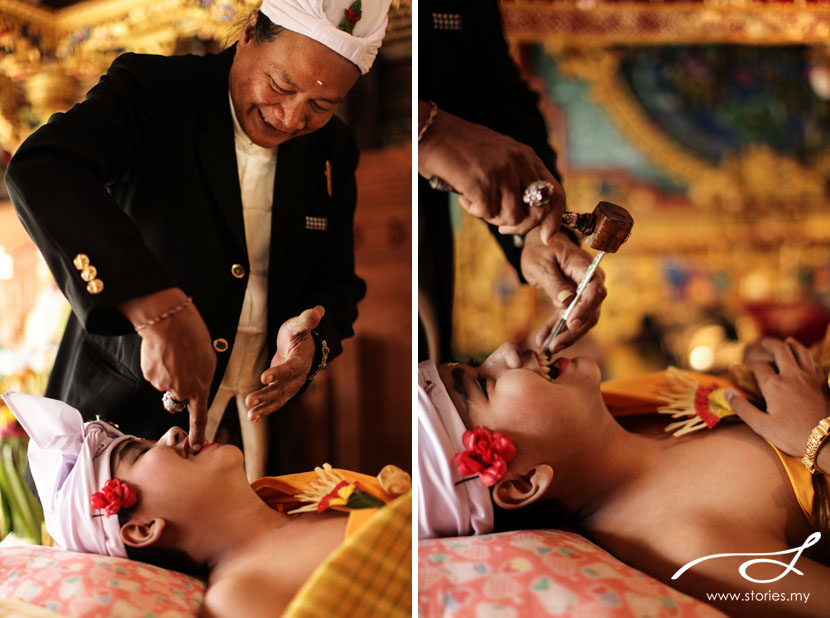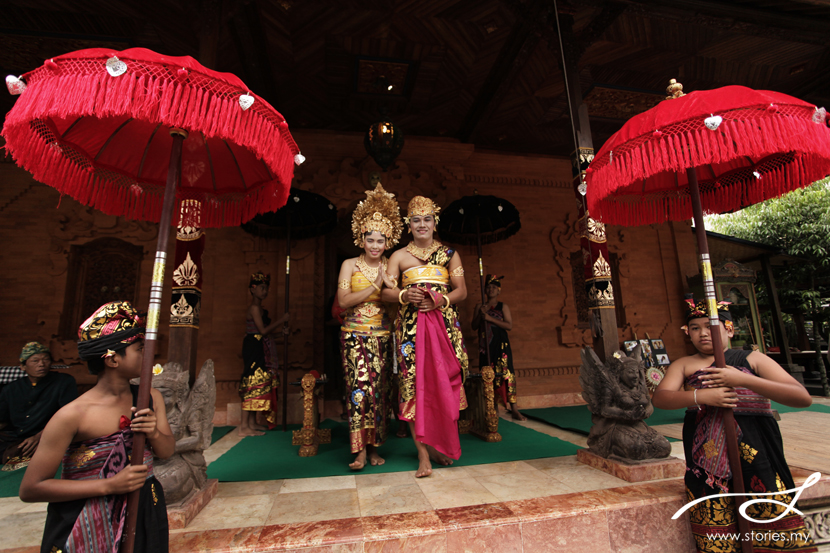 After that, a Hindu priest conducts prayers for the safety, health, future and happiness of the couple.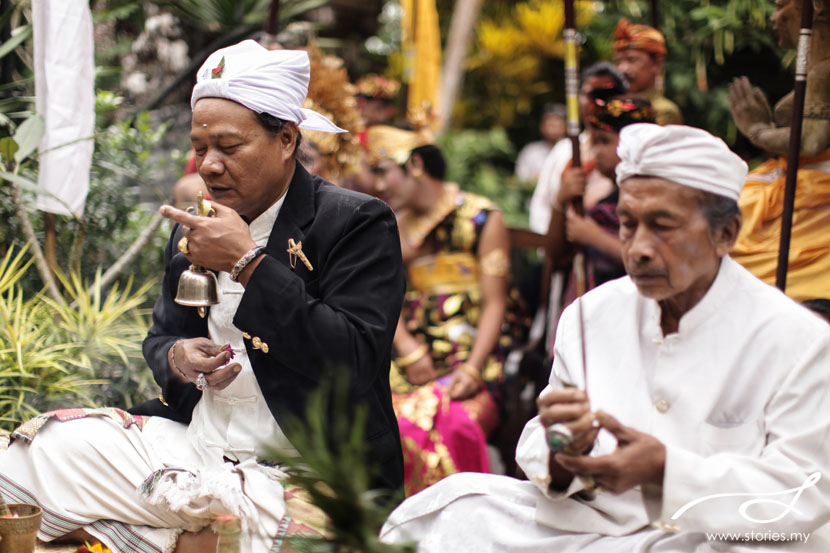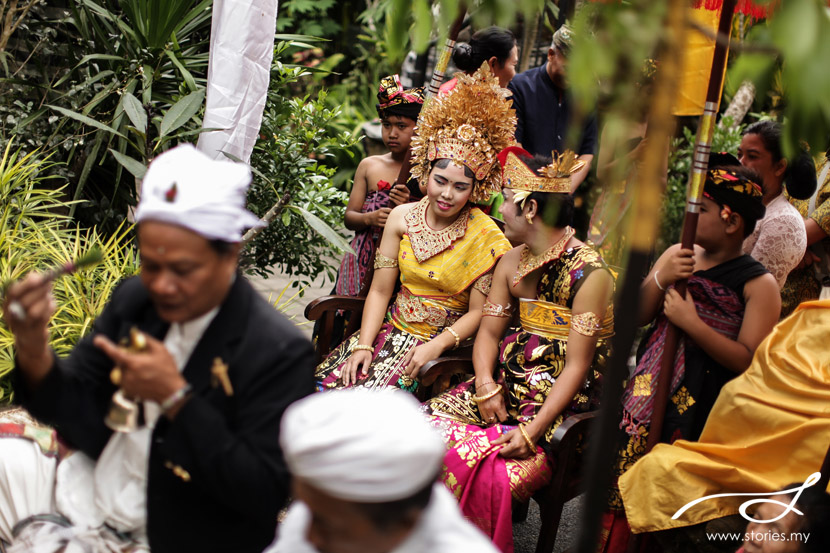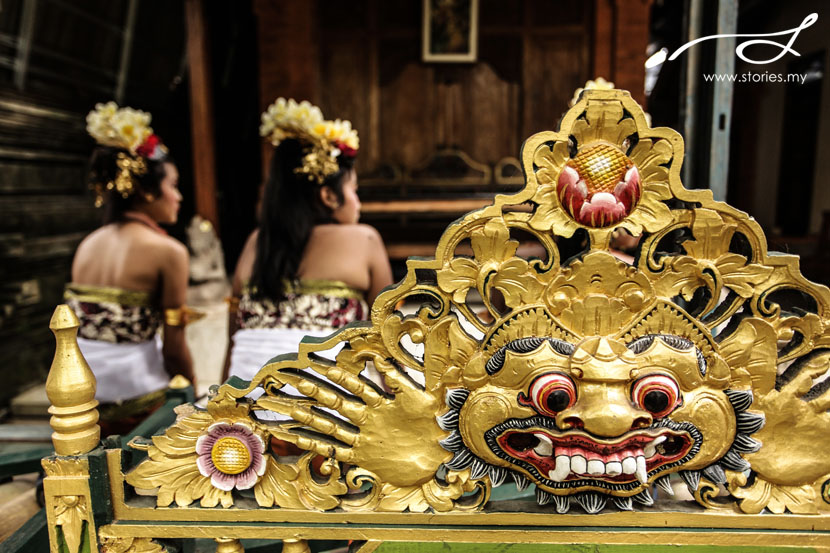 After the prayers, everyone troops over to the local river where a cleansing ceremony is performed.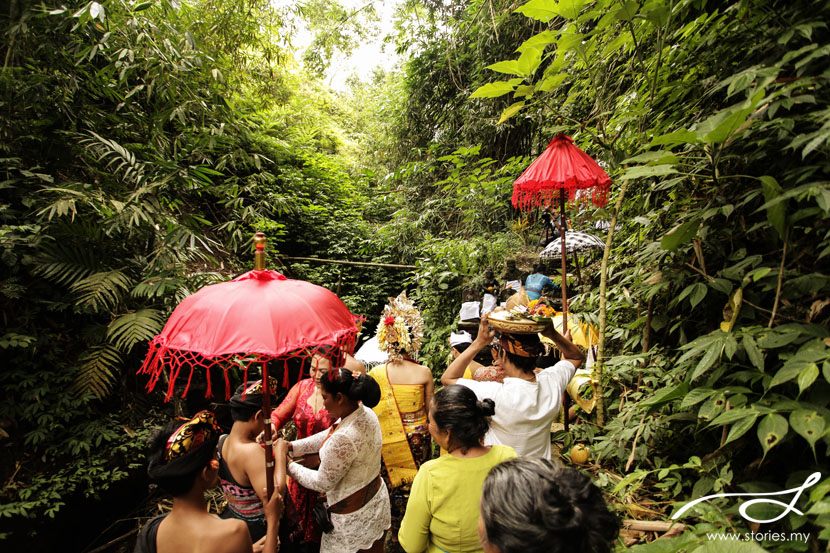 Then there's a parade around the premises.
More prayers, the signing of the official documents, some advice by the Hindu priest (like a sermon!). One of the challenges in shooting a video in a foreign language is the translation afterwards. It's not easy transcribing interviews for editing later! A tedious job indeed.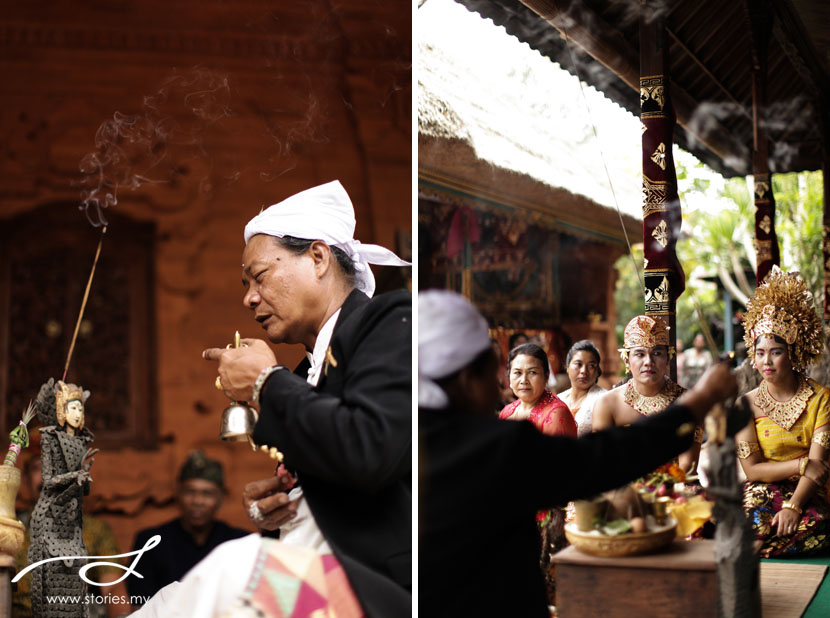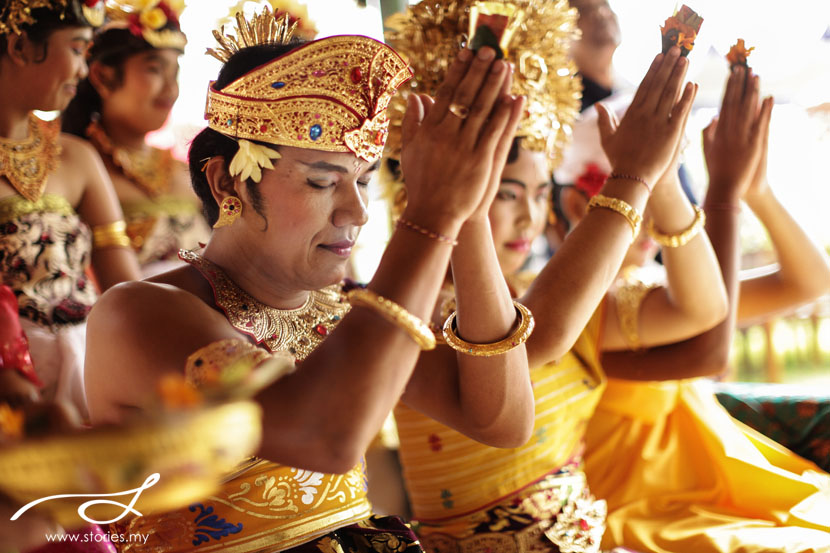 And they're married! I love the fact that everything looked so colourful, exotic and attractive. I love all the cultural aspects of a traditional wedding. We were soon entertained by some Balinese dancers.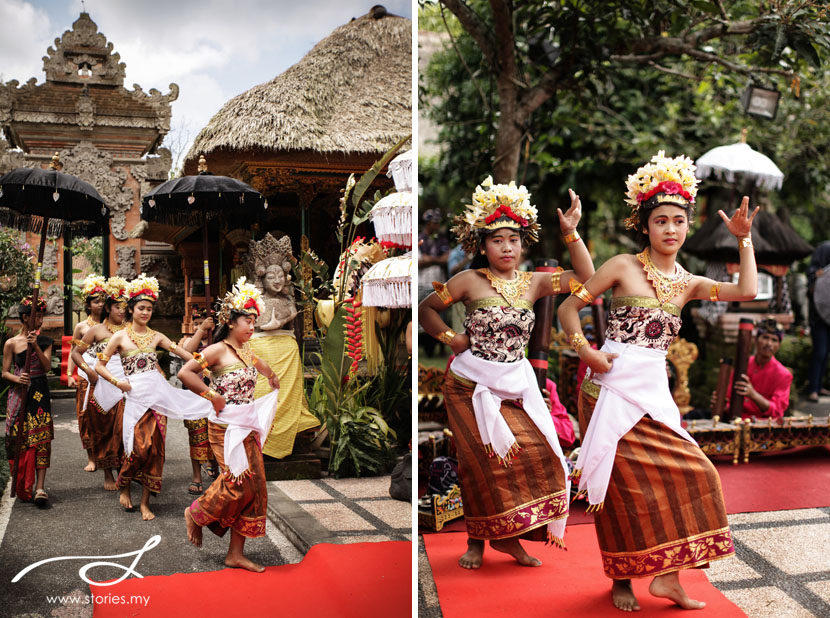 Even Deborah Henry joined in the fun! Overall, an awesome experience, though it's been a while since I directed any TV programs. At least now I can say that I have experienced a traditional Balinese Hindu wedding!