As a wedding photographer, I get to meet all sorts of couples… those who are complete opposites of each other, those who have been dating for 10 years, not married yet and have been nagged to death by their grandmother, and also, those who decided to tie the knot just after a short period of dating. While some people think that you shouldn't decide on a life partner without first dating for a minimum of 1 year, I personally think it's alright to decide on marrying someone within a short period of time, if that's what you're certain of.
Jake and Elaine had been dating for 8 months before Jake proposed. Before they started dating, they used to get on each other's nerves (apparently, I was told that they still do!)…but on their 2nd date, after one fateful day at the cinema watching the most romantic of all movies… Avatar (coincidentally the lead character's name was Jake too!)…they decided that this was a relationship worth considering. From that day onwards, they never looked back. I wonder what transpired during this date to make them change their minds!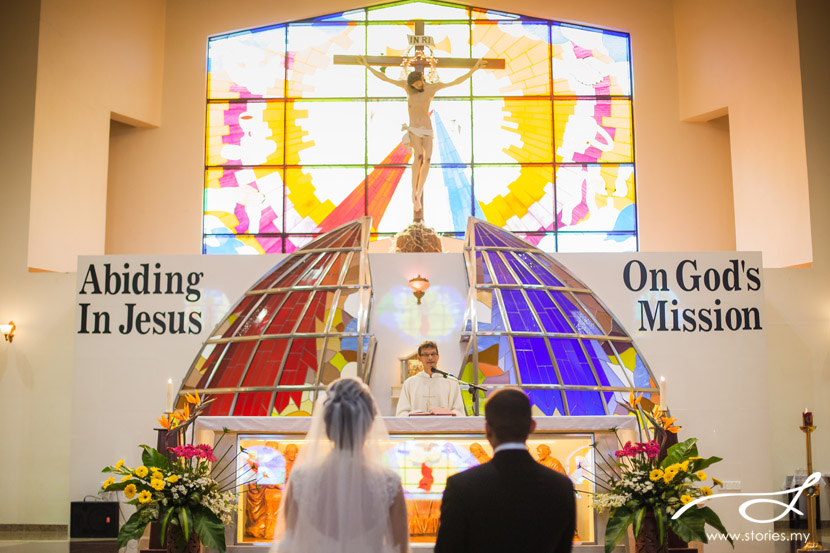 These set of images were taken by Ben and Weiming. I love all the heartwarming moments caught on camera!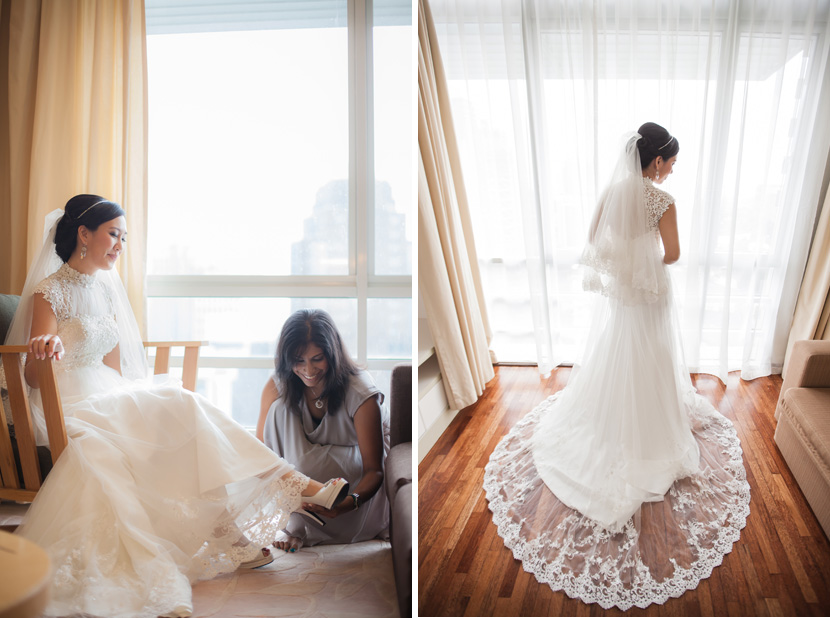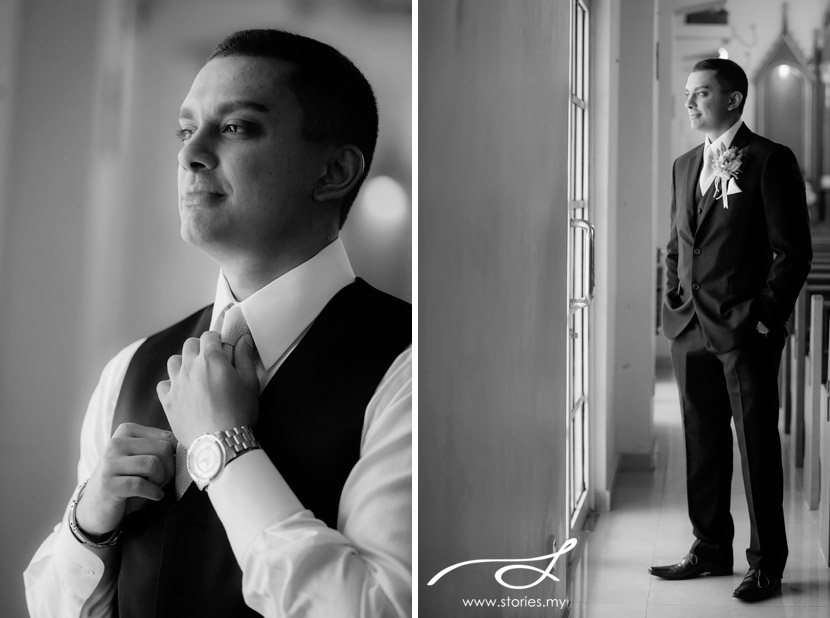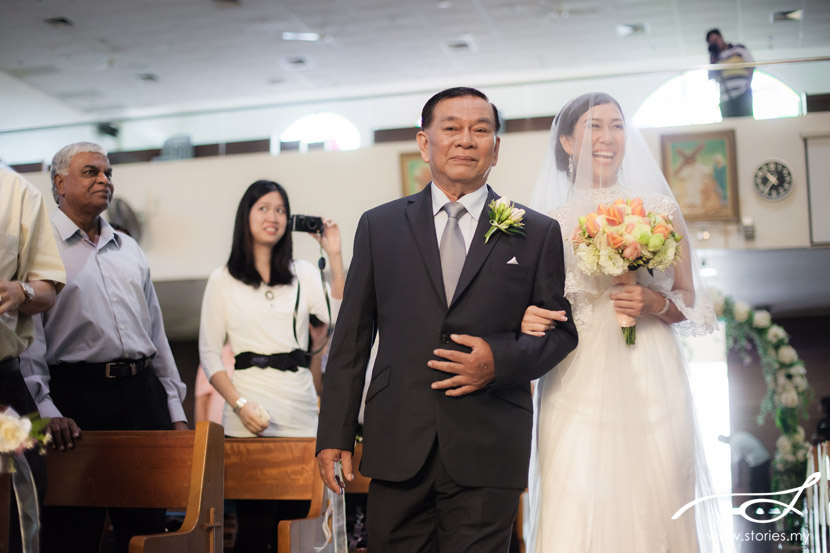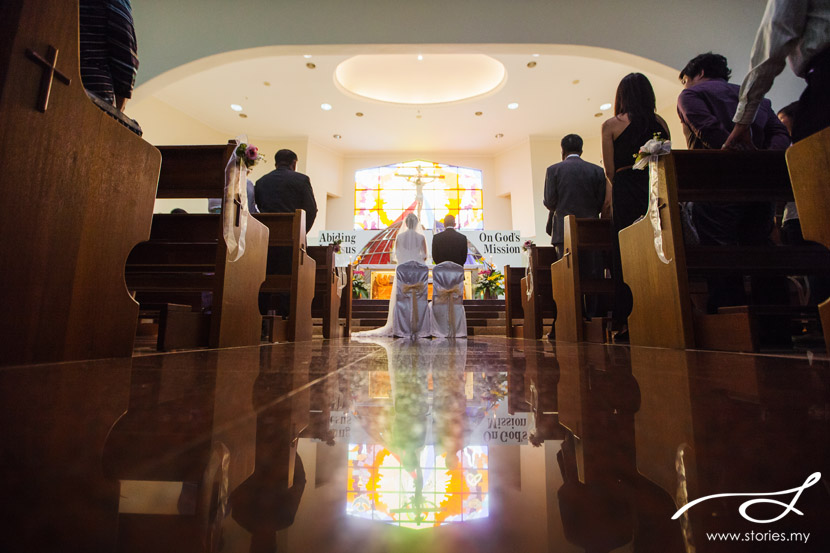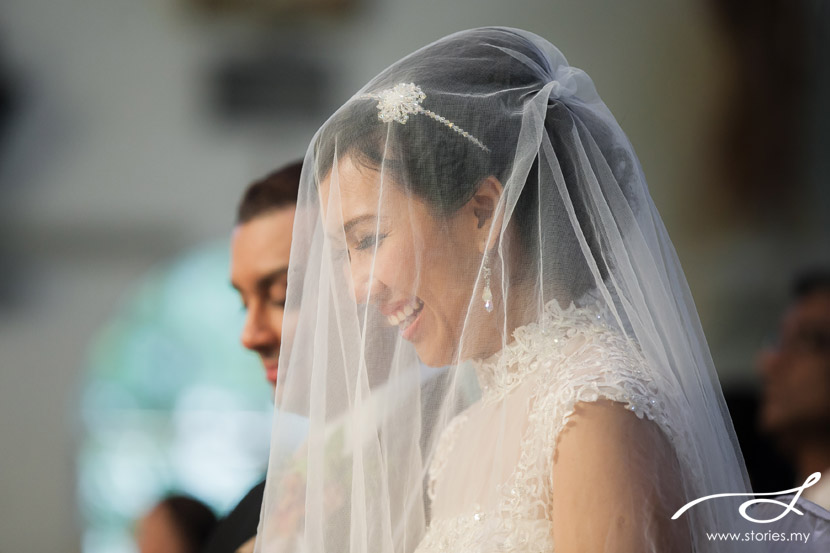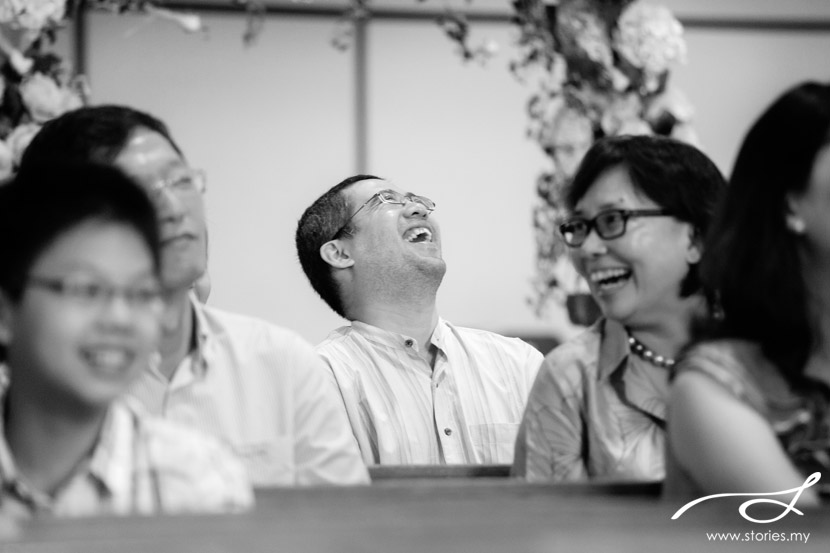 Guess who was the maid of honour…none other than Nicol David!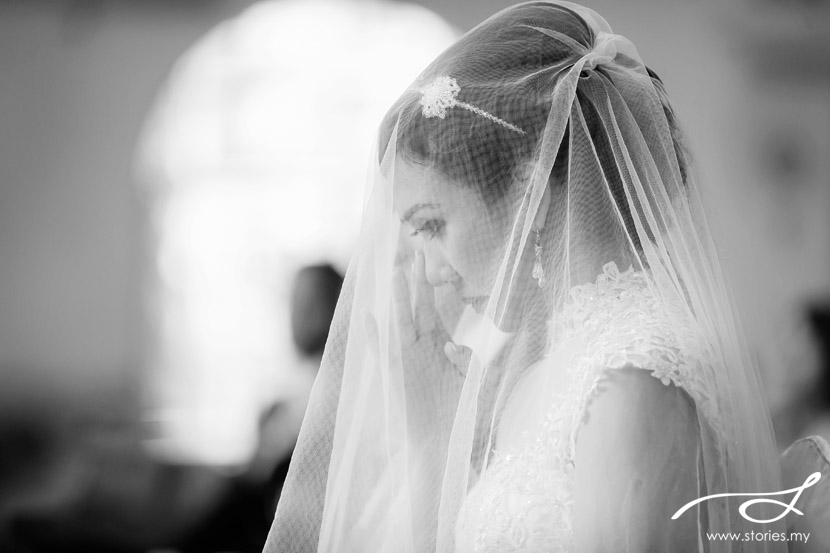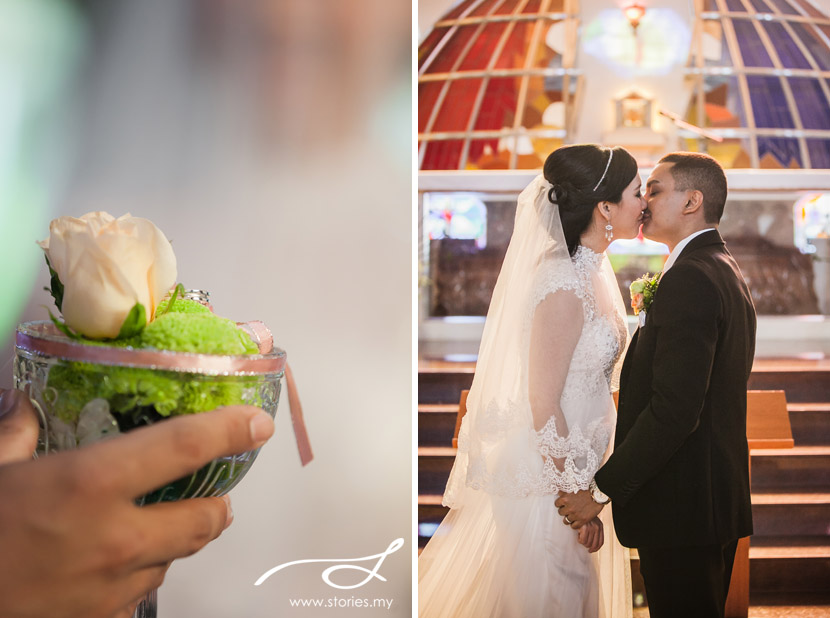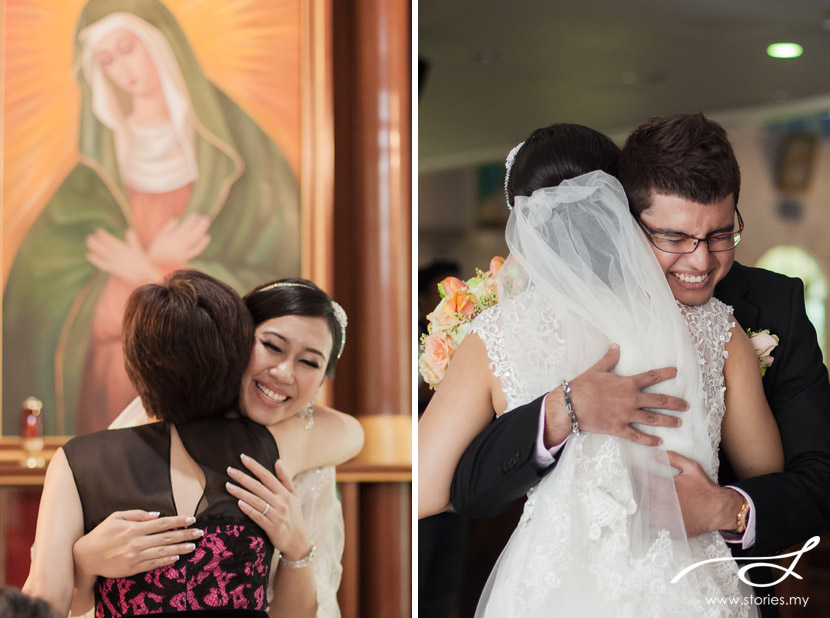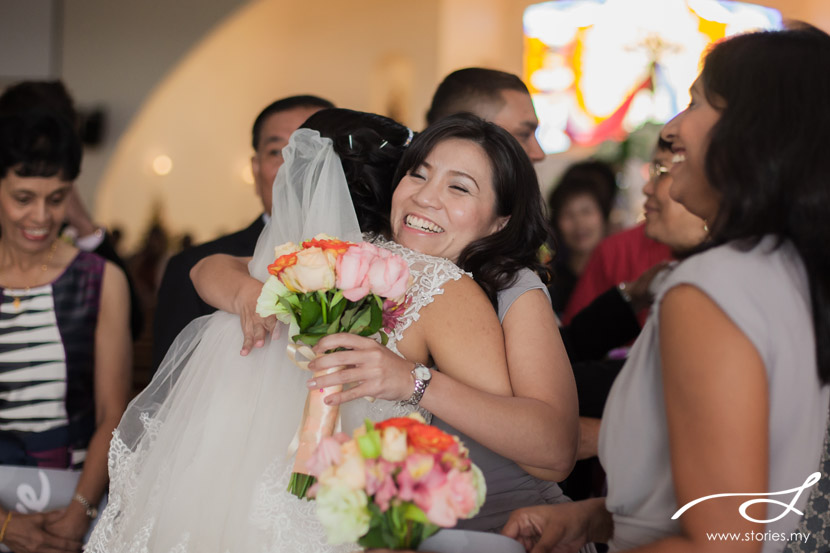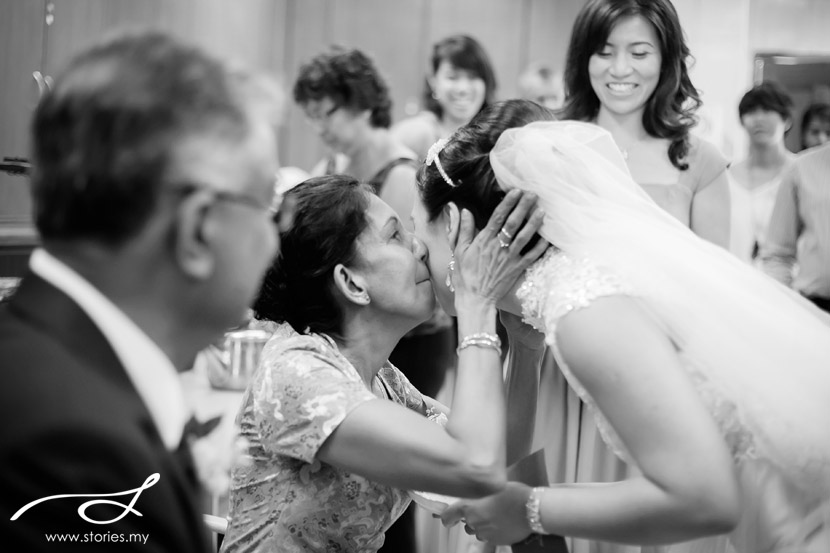 We love this simple yet cute wedding cake.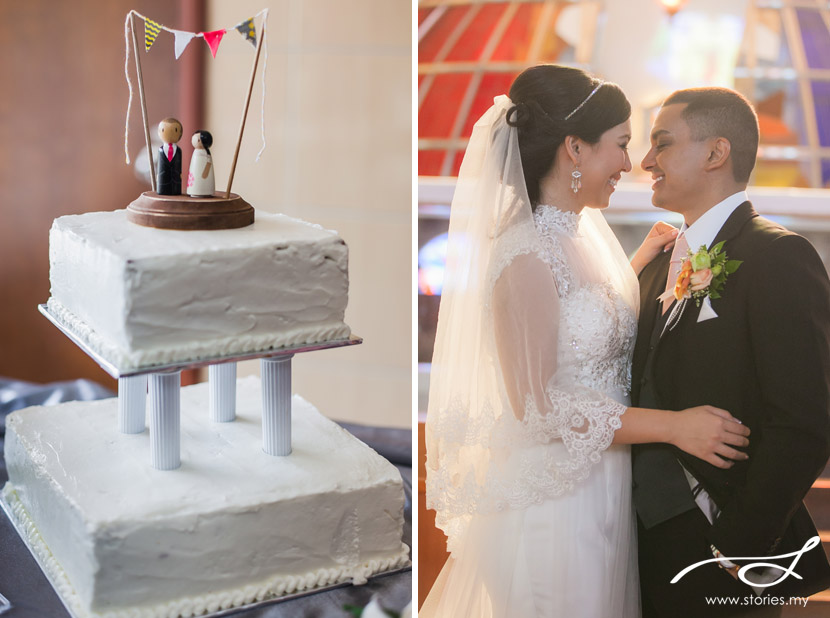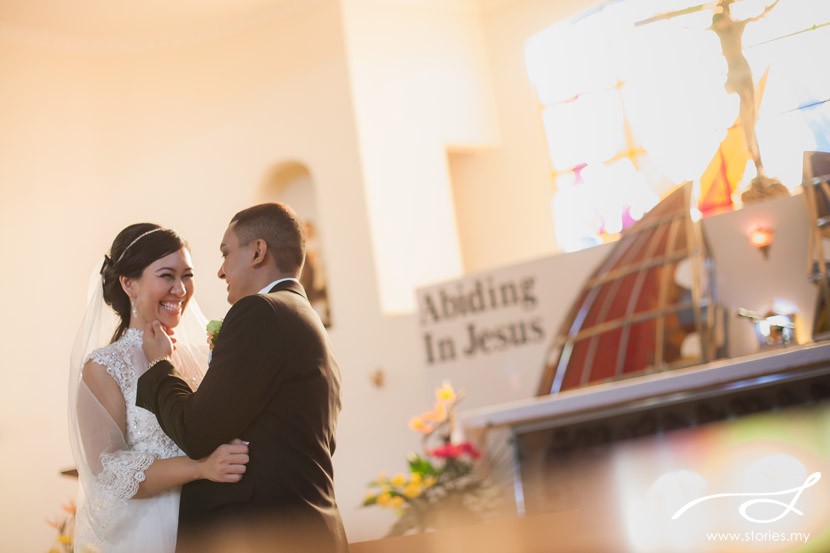 During the dinner, Elaine waltzed in a beautiful red cheongsam that was created by That Special Occasion.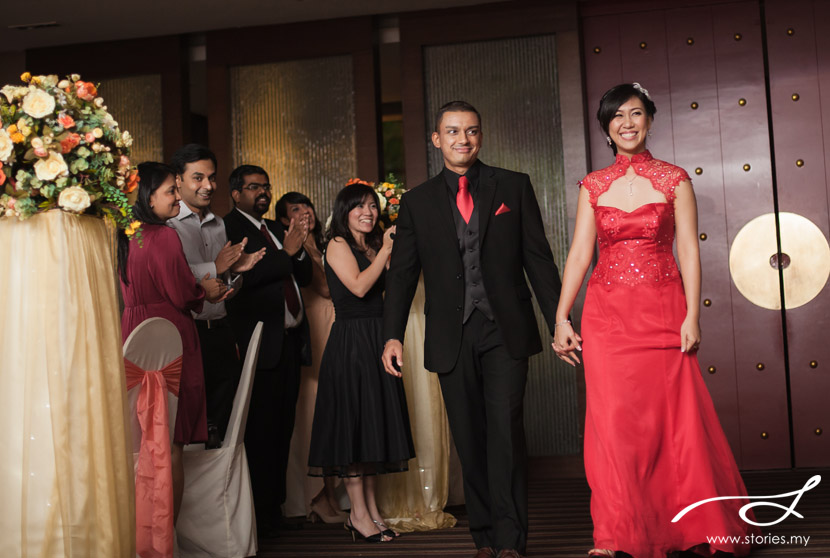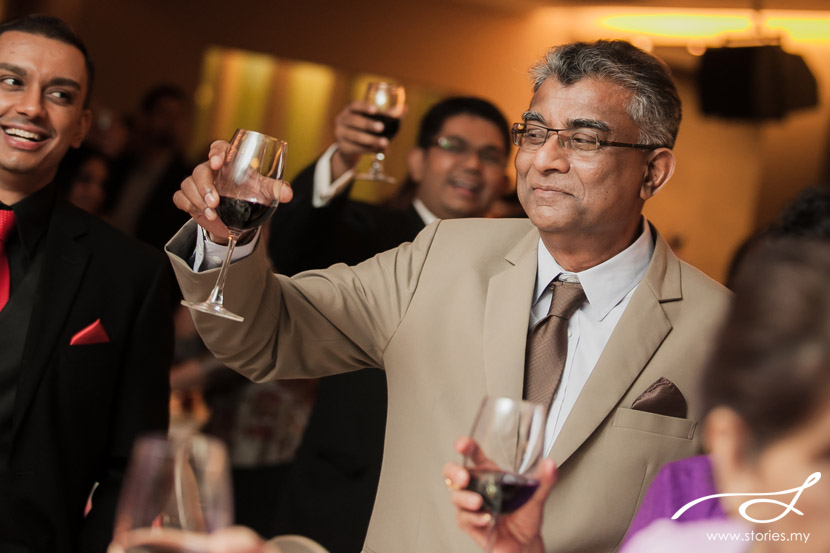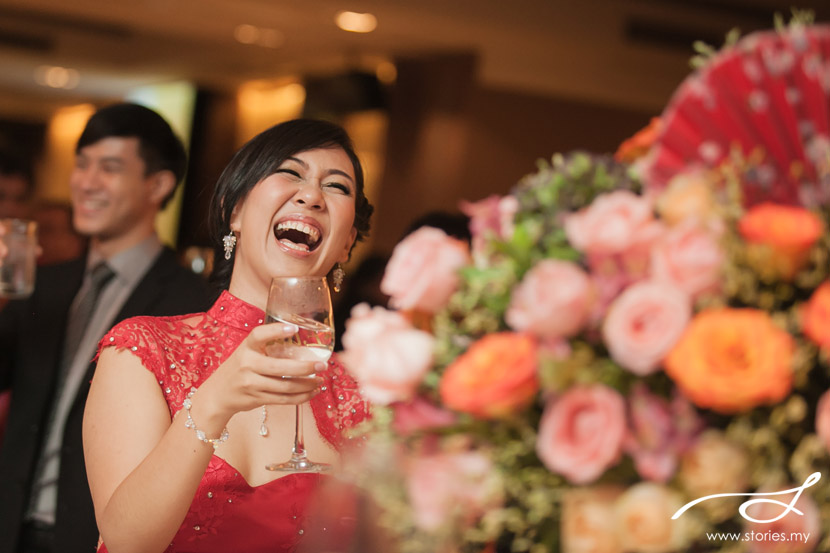 Let the party begin!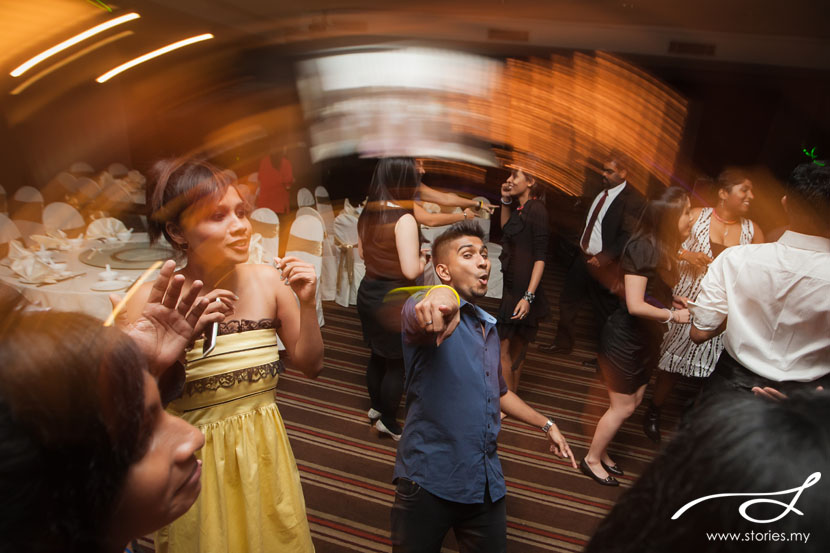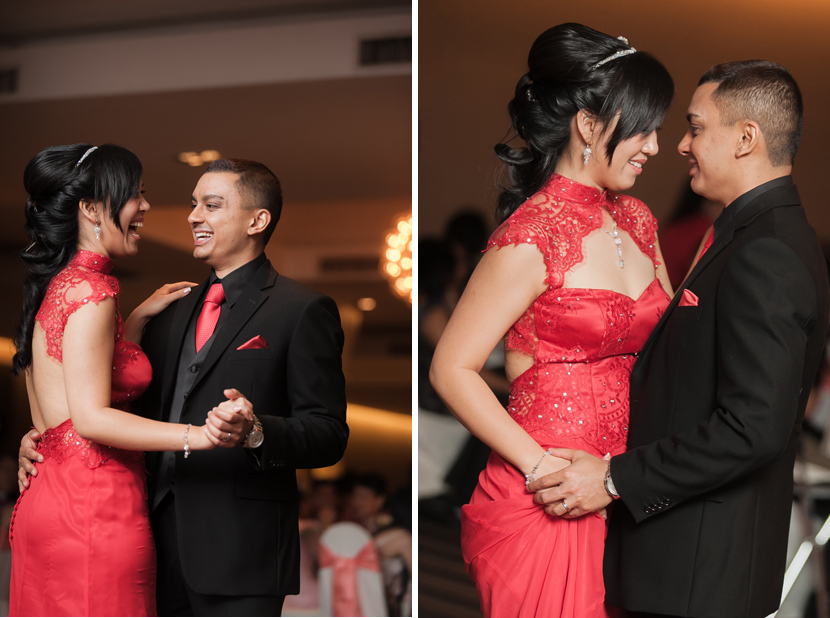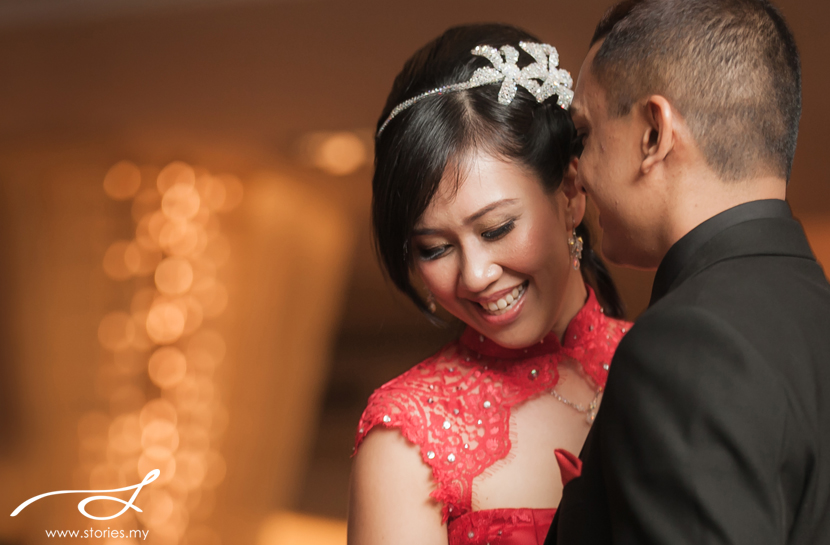 To the gorgeous couple, I wish you amazing years of married life, and I hope that the things that used to irritate you about each other will pale in comparison to the joy you feel being in each other's arms.
Credits:
Photographers: Ben & Weiming
Church ceremony: Church of the Divine Mercy, KL
Dinner reception: Noble Banquet, KL
Wedding Planner: Sara Ooi of Tamarisk
Wedding Gown: Cherry Pom Pom
Cheongsam: That Special Occasion
Groom's attire: Lord's Tailor
Make up & Hair: Cindy Loo
Decorations & Flowers: Tamarisk
Cake: The Butter Queens
Videography: Pixelworks
Dinner Entertainment: Mia Palencia