Ever since I delivered baby Krysta mid December, I have discovered the joys of motherhood. Everyday, my heart swells with even more love for this cute little baby of mine, especially so when she looks adoringly into my eyes and coos in her baby language telling me all sorts of things that happened in that day. Six diaper changes, lots of good yummy milk, and recently… her first overseas trip to Krabi, at 2 months old! While I was out shooting, Alex, my husband, was the baby sitter to Krysta!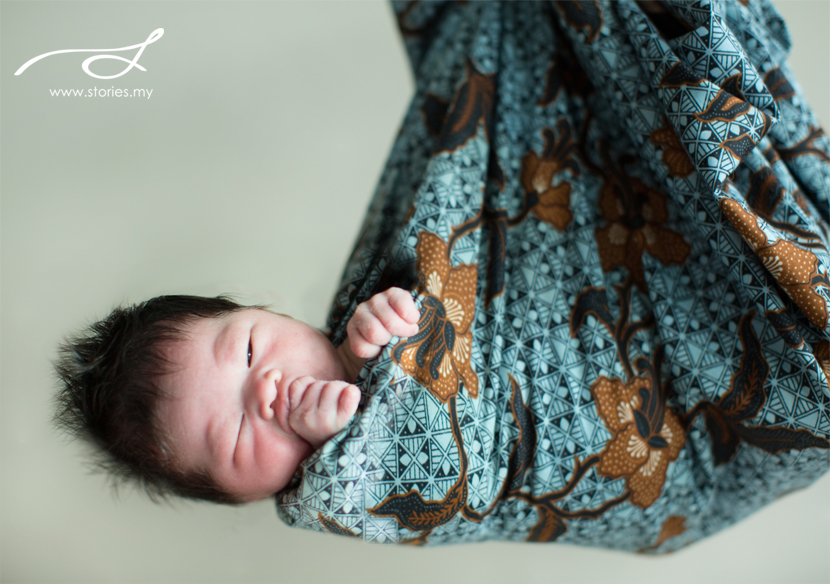 * Krysta's newborn photos, when she was 14 days old.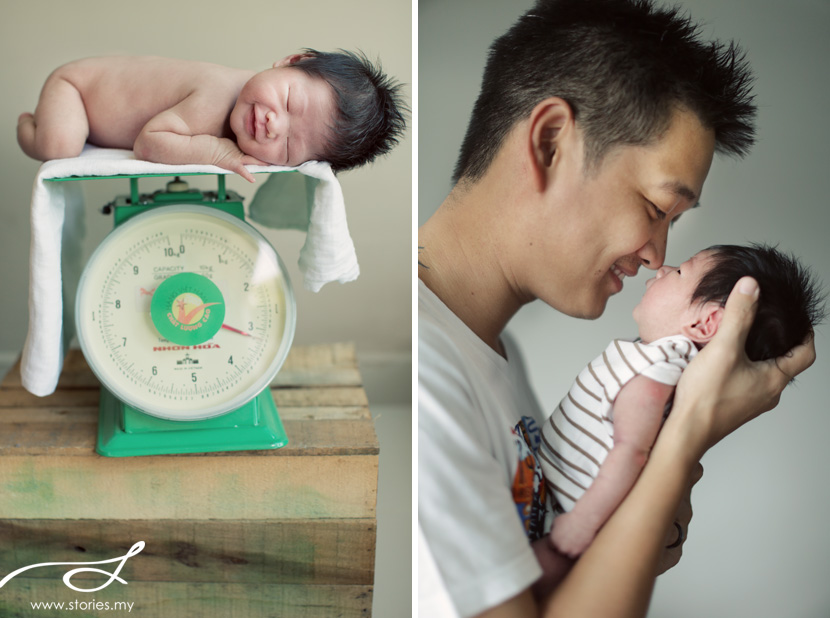 Though I have tried to stay away from work and enjoy my maternity leave, I realized I can't 'stay' still… in fact, I didn't really observe most of the confinement practices (to the horror of some people). By the first week of her birth, after the C-section, I was up and about, attending Christmas events and even brought her for a theatre production at church. While on maternity leave, I was still replying work emails, meeting up with potential clients, skyping, and blogging. I now completely understand how difficult it is for working moms to balance between working at home and taking care of a child. All I can say is… thank God for the help of my maid, and the pacifier!
Now that I have officially starting working and shooting, I hope that the transition is not too difficult. I am a little concerned about being away from her for some of my outstation shoot jobs, especially since I am still breastfeeding, but I guess I'll jump over that hurdle once I get to it.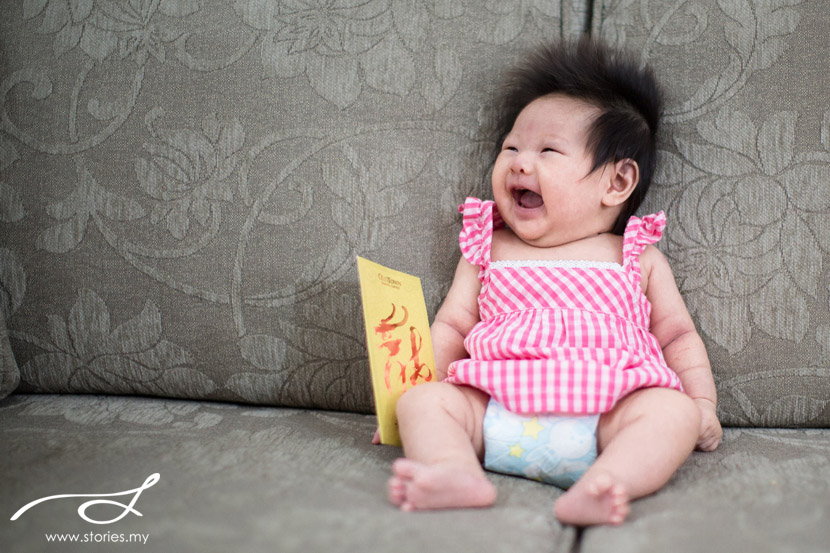 * Krysta looking really happy at getting her very first ang pau for Chinese New Year!
I know the blog has been silent for 2 weeks, so here's a teaser image from the recent pre-wedding session at Krabi, Thailand for Nicholas and Lina… my first client after delivery! More to come later!