Prior to the wedding of Azrin & Samiul, I had a foretaste of what a Bangladeshi wedding was like. I had a little insight on Bangladeshi weddings when I did the image editing for Nabil & Maisha back in 2011. With great anticipation and excitement, I was given the honour and privilege to cover the wonderful wedding of Azrin & Samiul in Dhaka Bangladesh together with Eric Ooi.
It was indeed an eye-opener for us to be able to witness the sights and sounds of a cultural Bangladeshi wedding. It's a real life experience & nothing beats the "real deal".
Azrin and her family greeted us with such warmth. We even got the chance to try out some delicious Bangladeshi cuisine at her home. They were so yummy and we had a hard time controlling ourselves! I was greedily trying all of them but Azrin warned us not to overeat or else we might get an upset stomach, which did happen to Grace during her last trip to Bangladesh (She claims it was the delicious biryani that tempted her).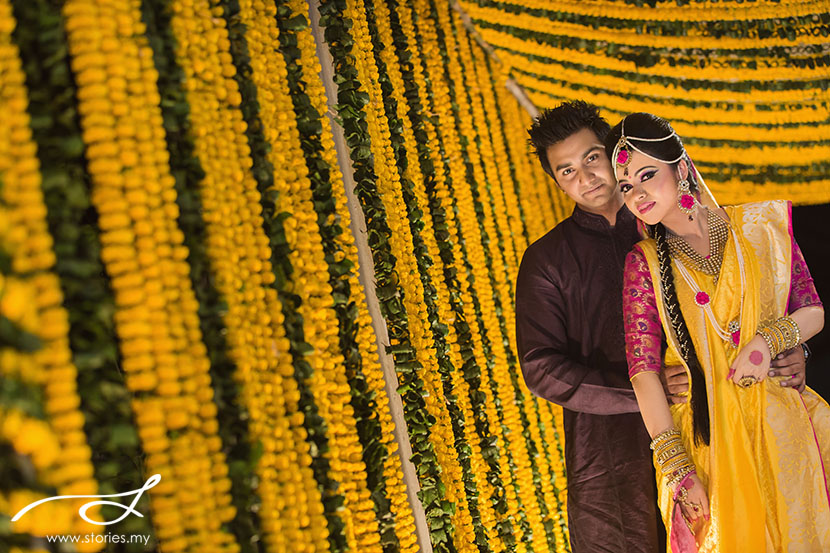 Azrin and Samiul's wedding started off with 2 individual events, called the holudh. They were held on different nights, each day to celebrate bride and groom separately. I was amazed at the detailed decorations and the vibrant colours. It was really eye-catching and beautiful! Here are some images from Azrin's holudh.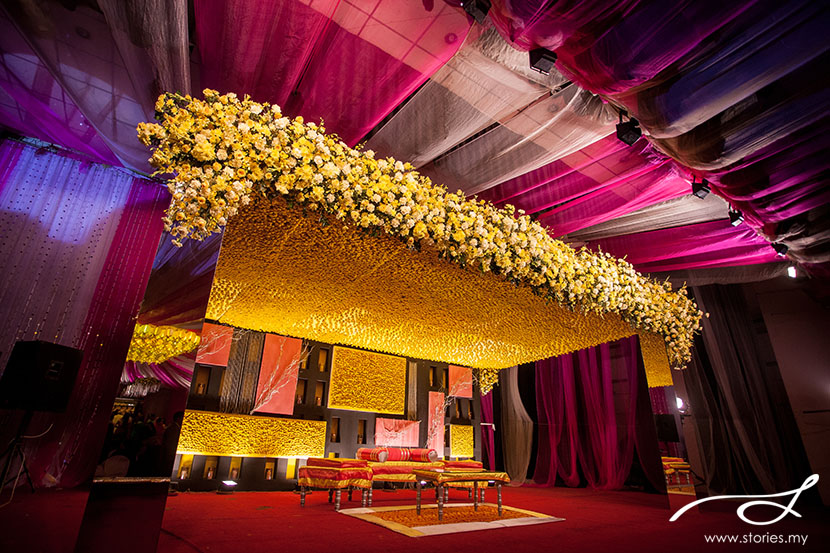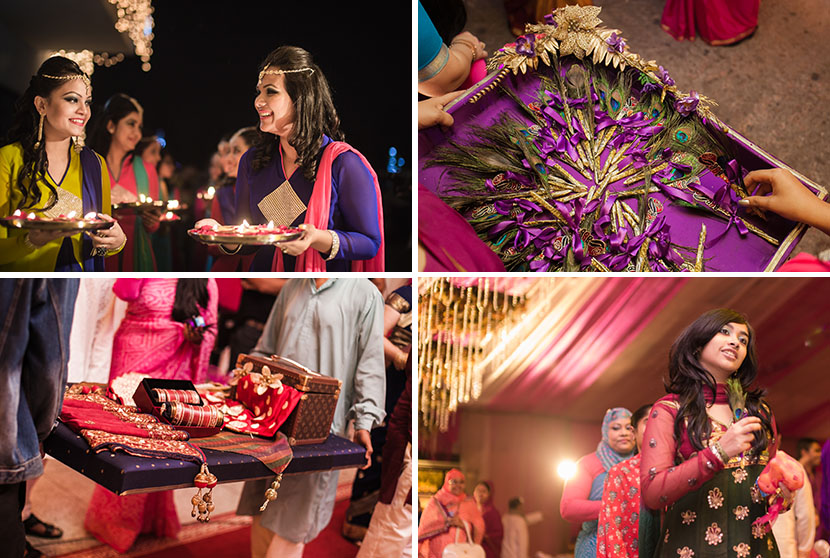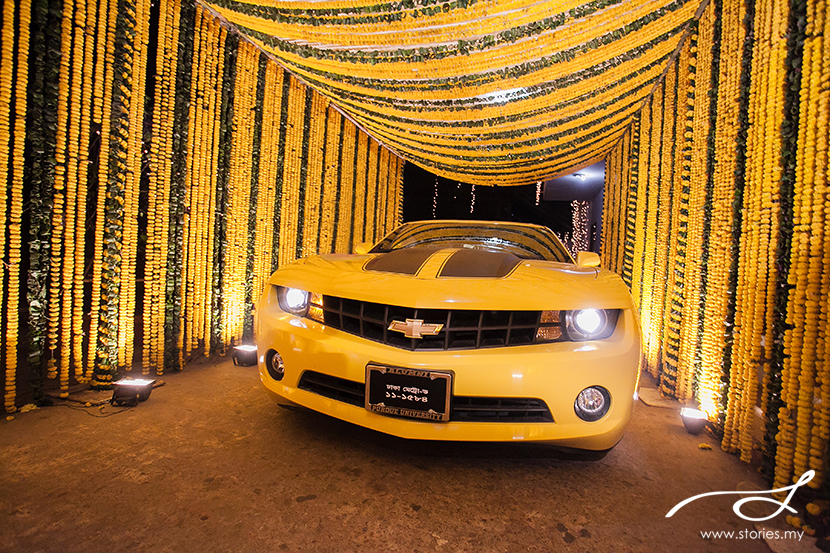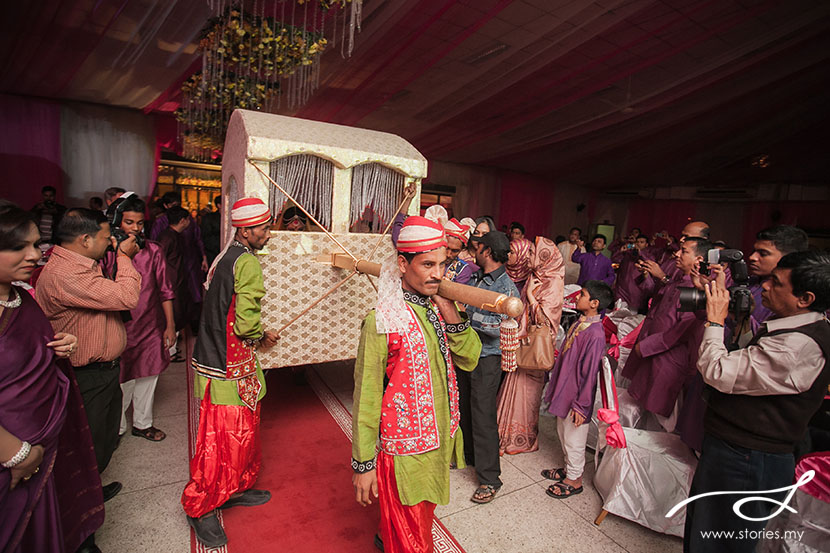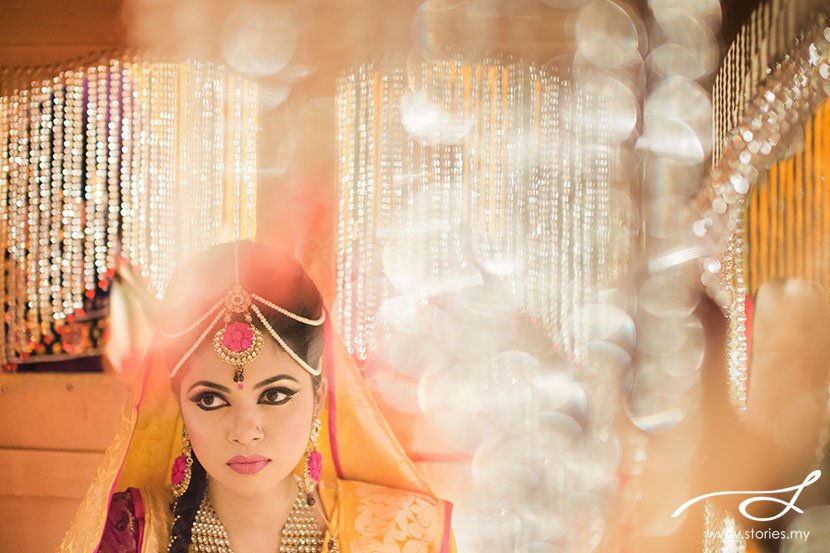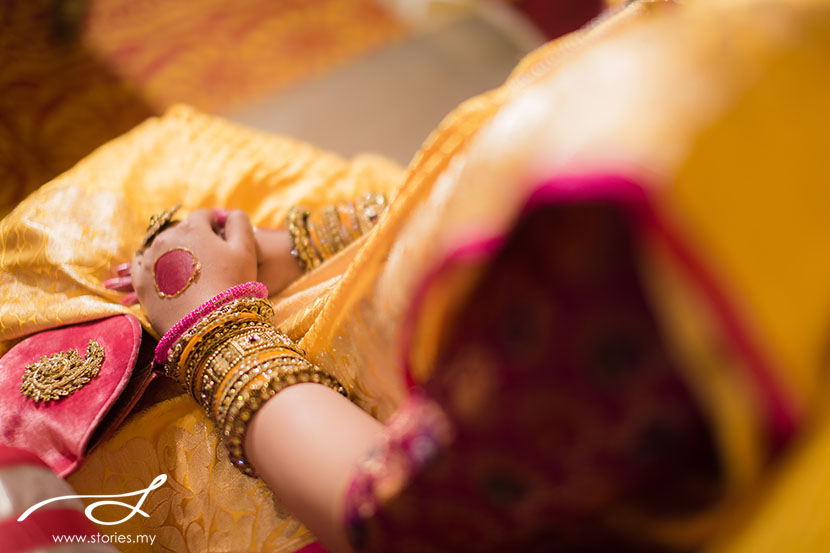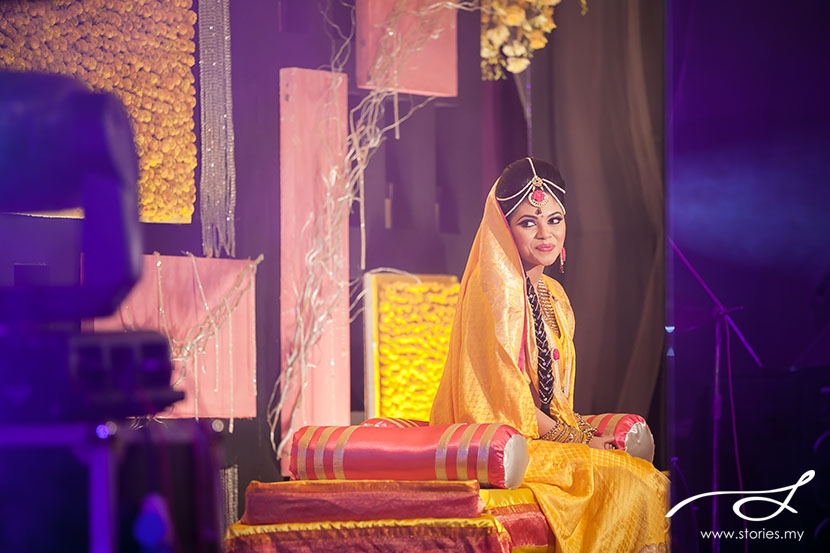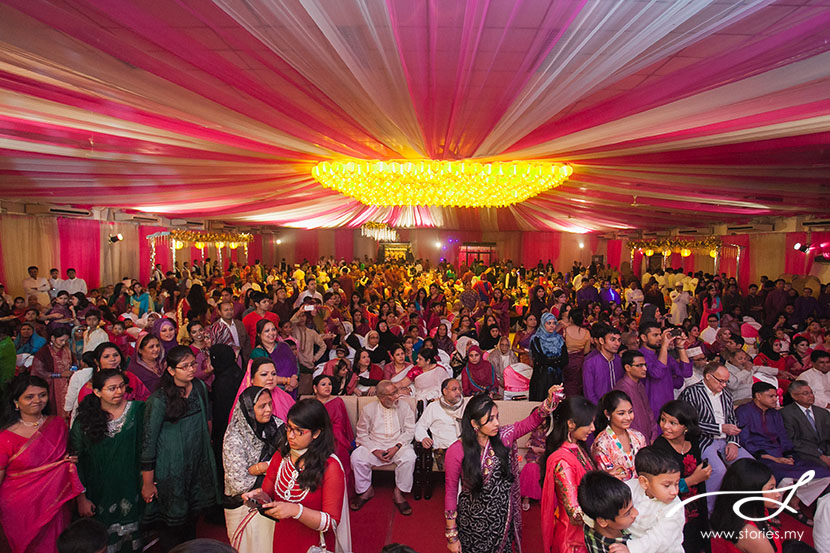 Part of the event involved dancing the night away… and, wow, they can really dance! Their friends and relatives spent hours and hours of rehearsal, practicing for the night, and performed for the many guests that were present that night. Amazingly, none of them are professional dancers… this made it even more meaningful to Azrin.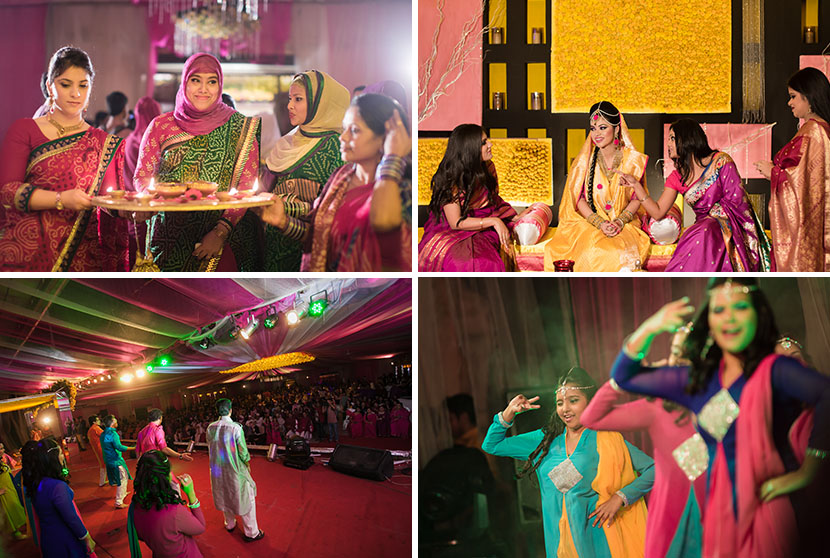 Bappi Lahari a Hindi entertainment industry icon was flown from India to entertain the guests. It was a spectacular night with lots fun and joy.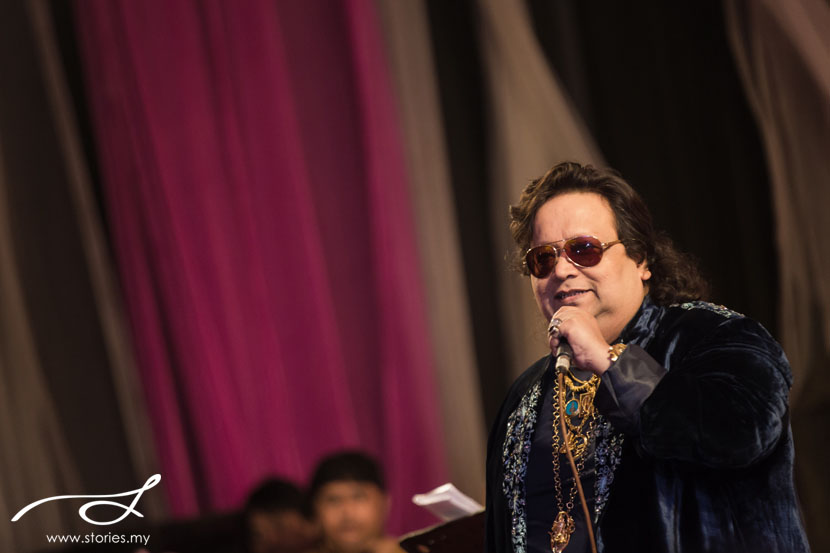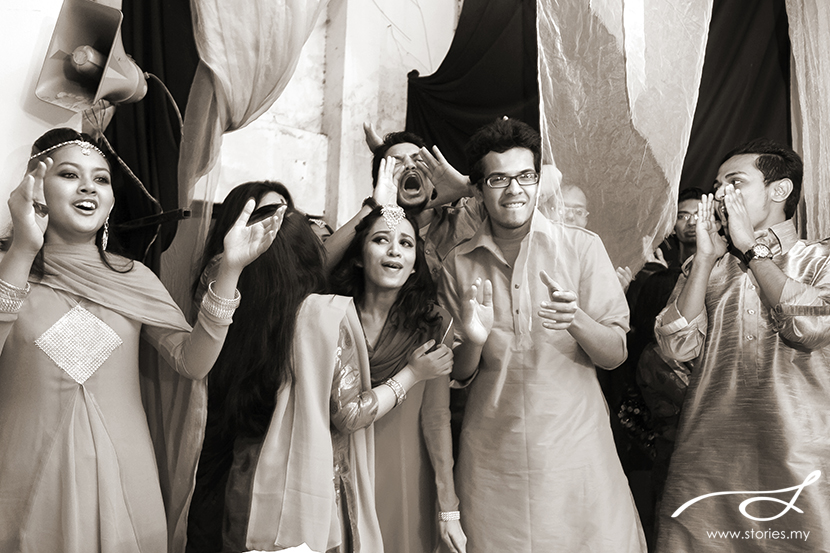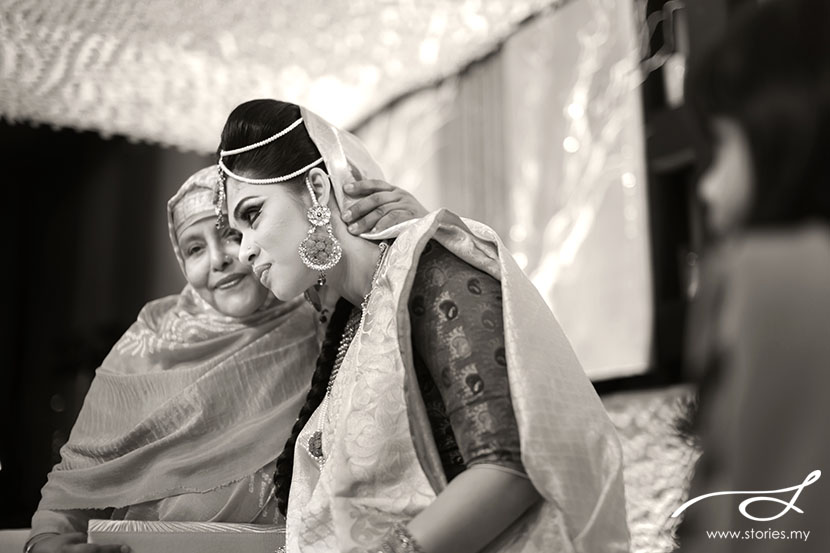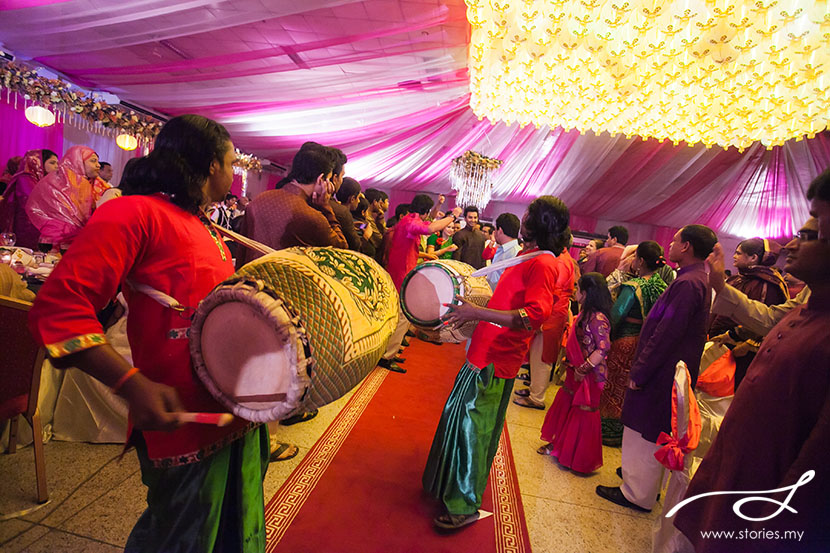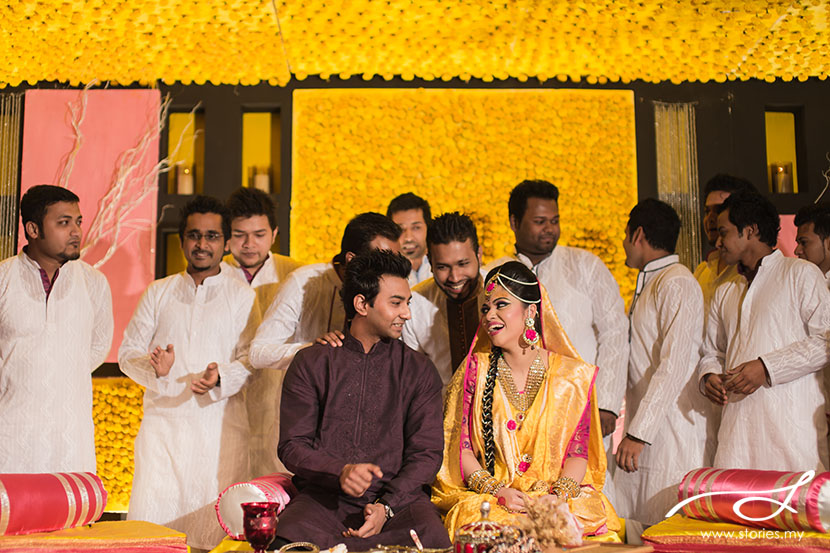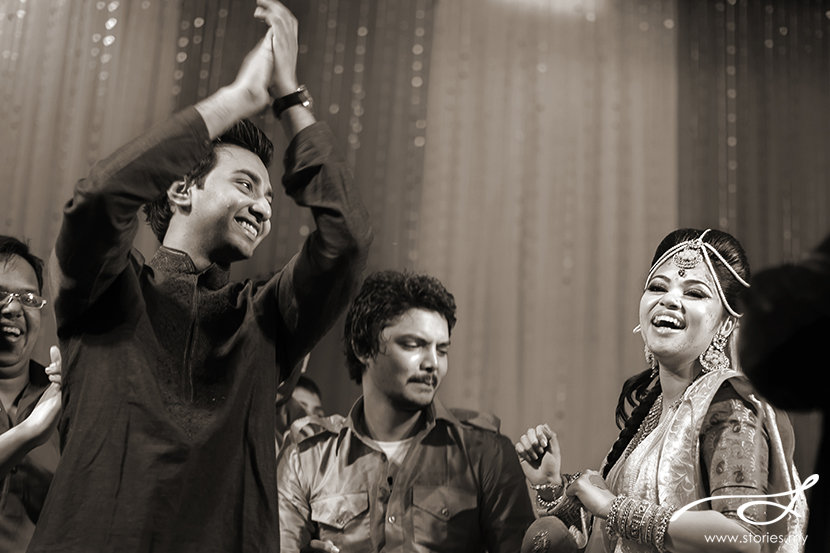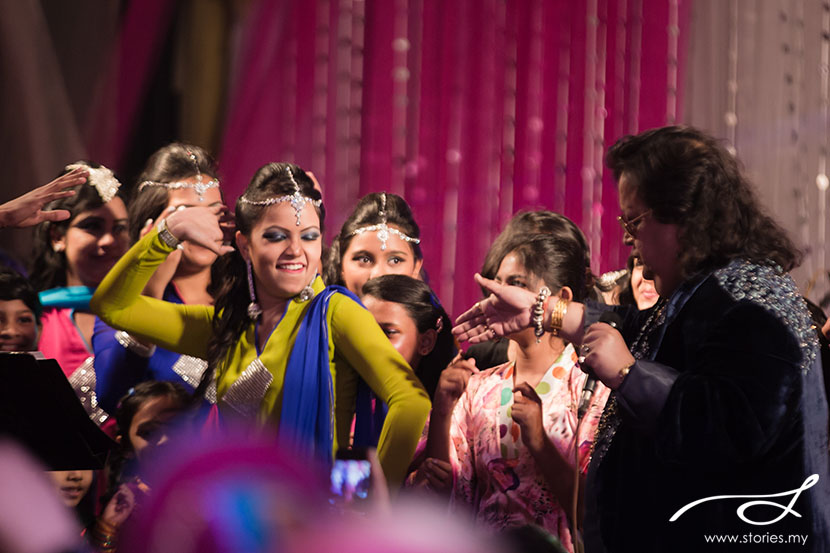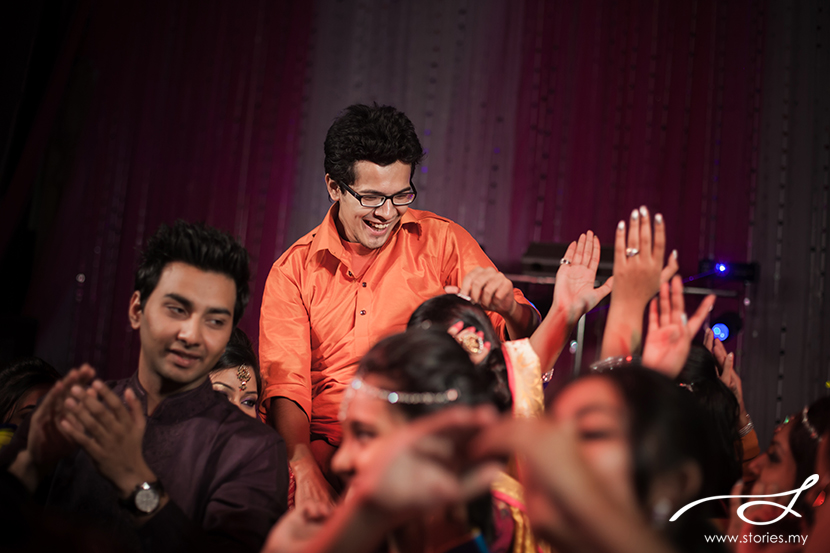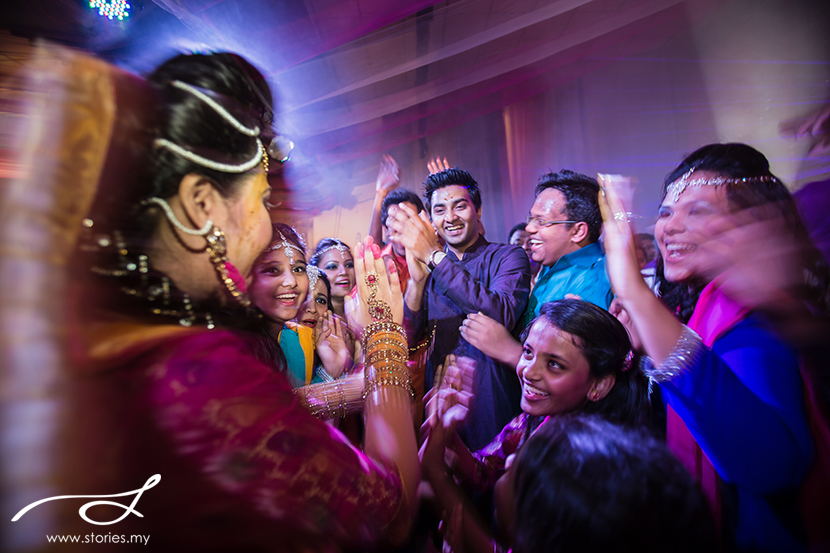 The next day, we photographed Samiul's holudh. It was equally colourful!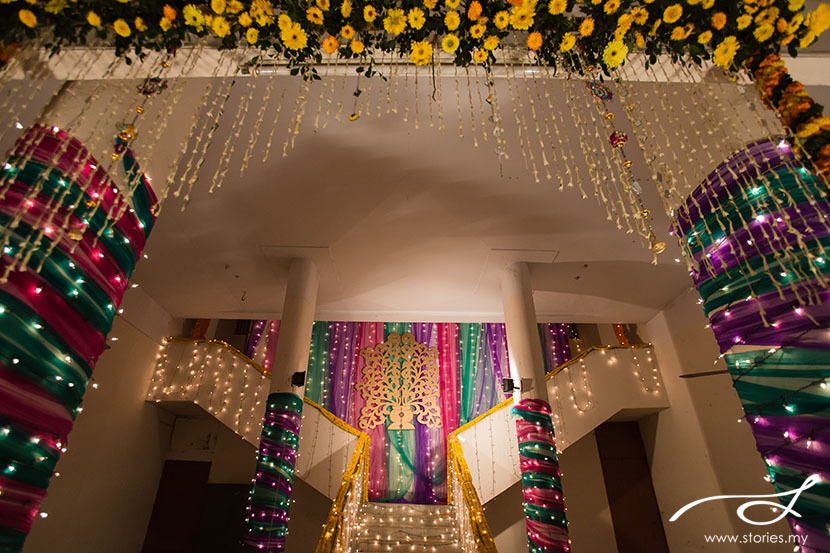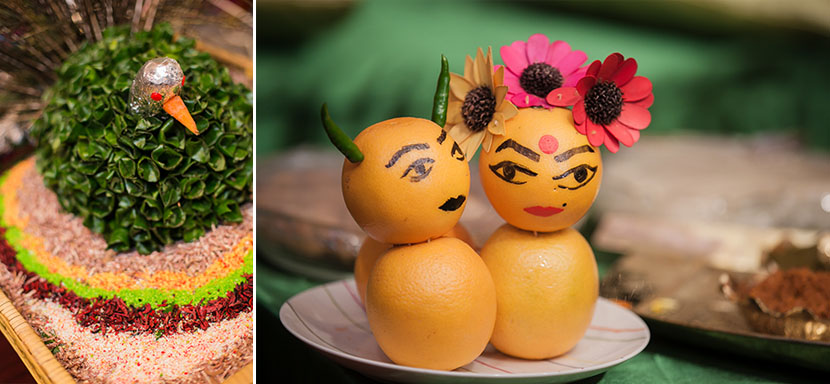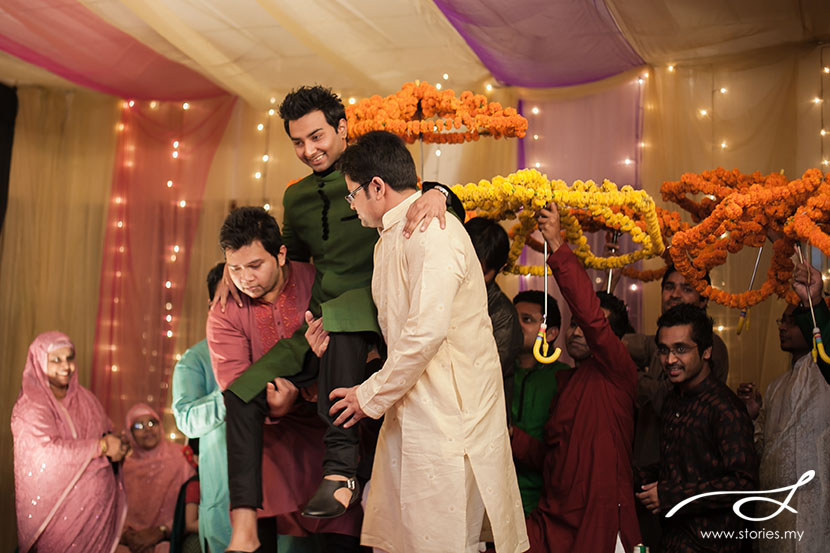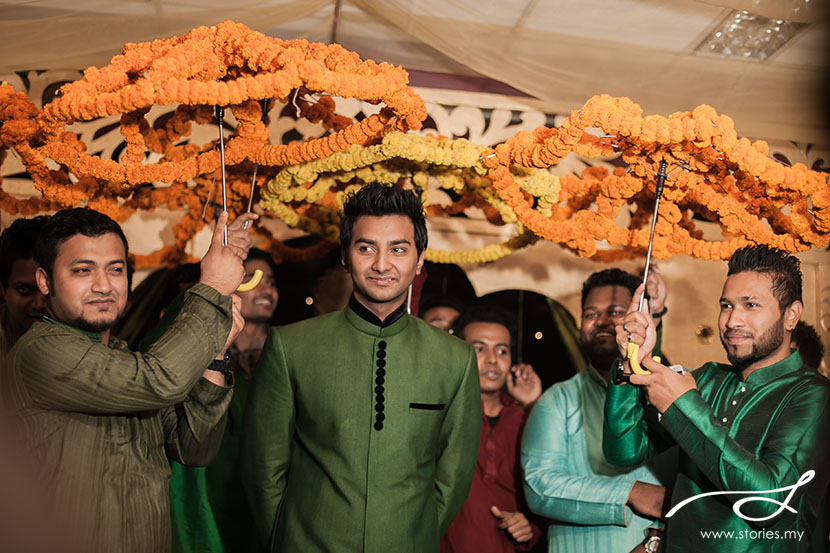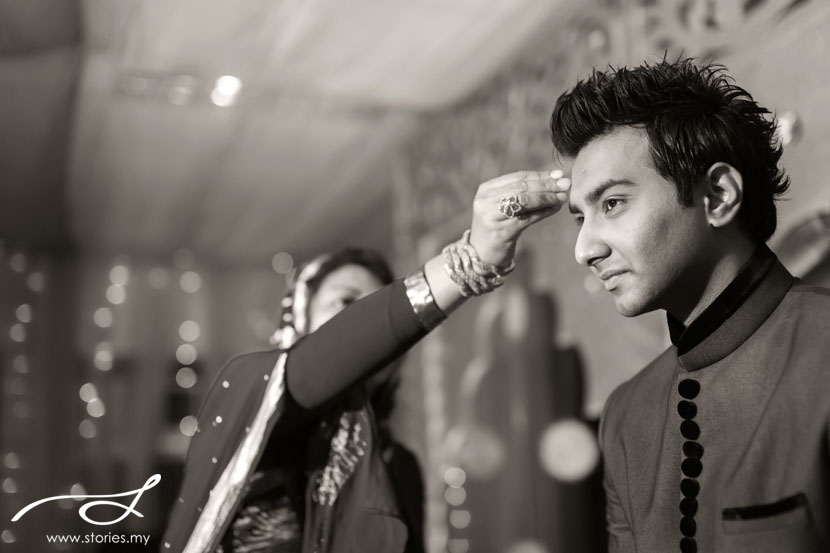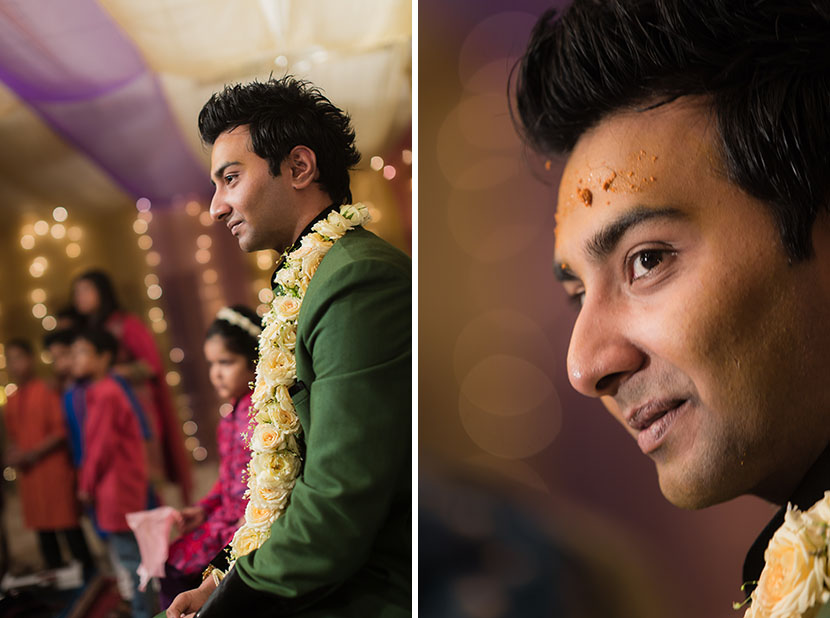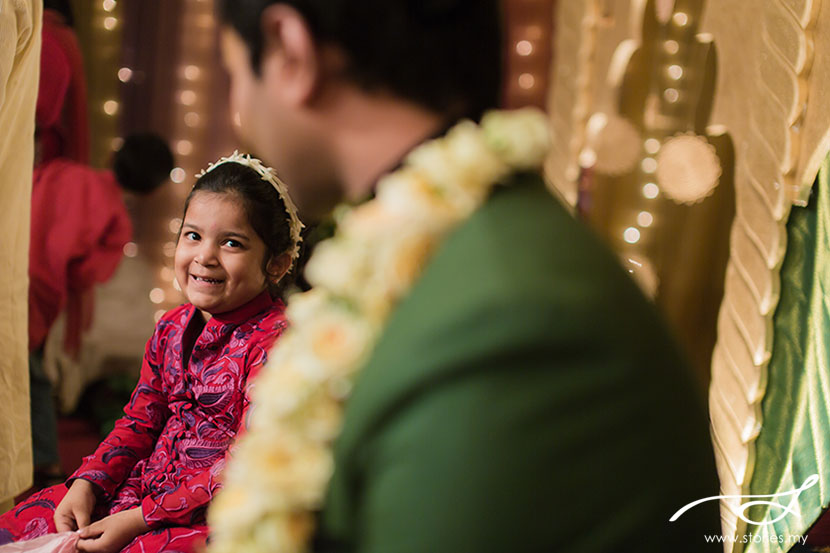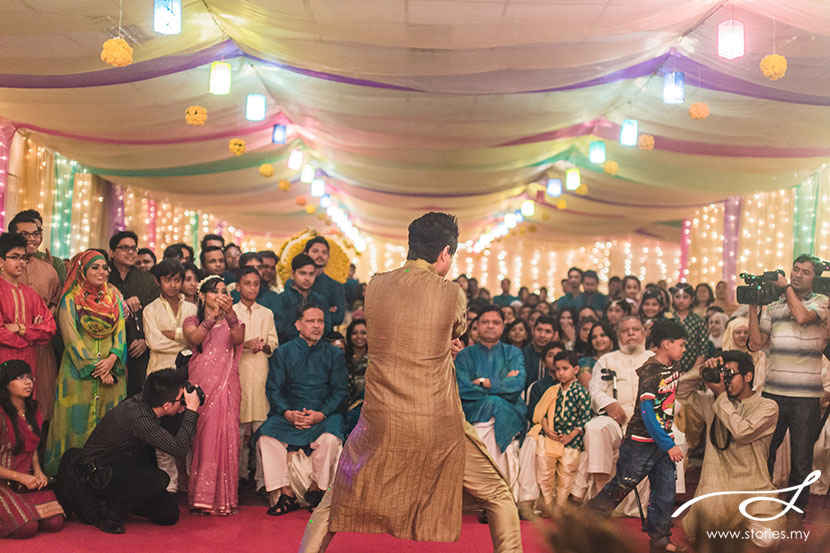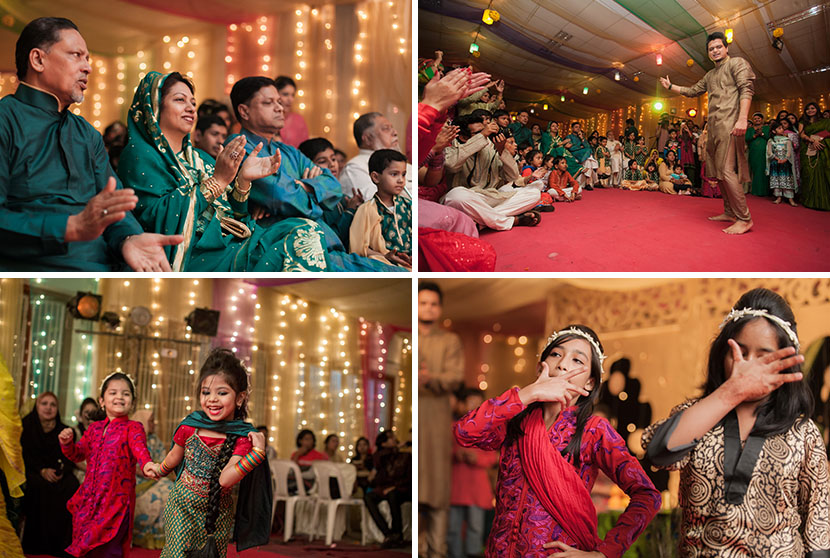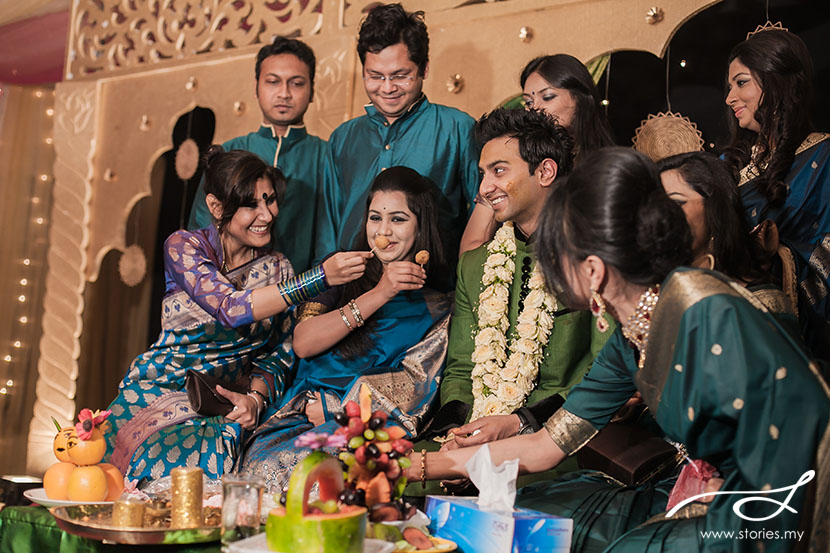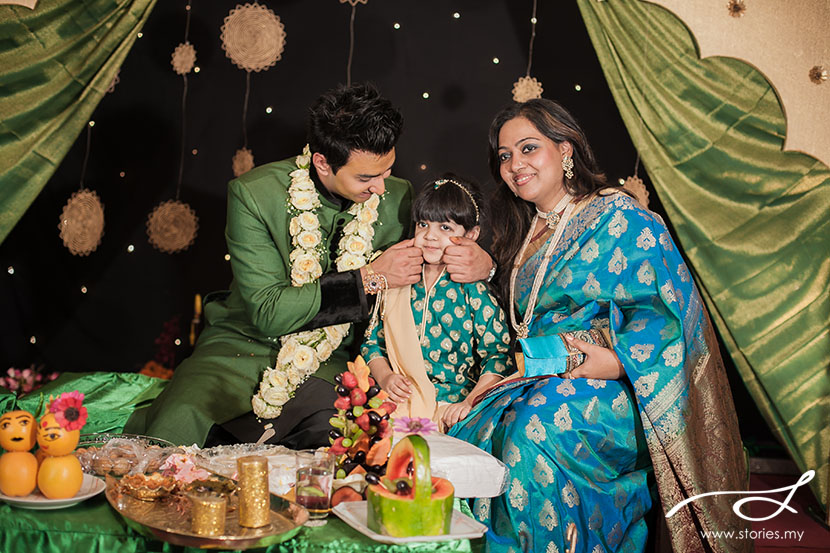 And after all that partying… it's time to crash! This is just the start of Azrin and Samiul's wedding celebration. There are many other events coming up… so look out for them on this blog!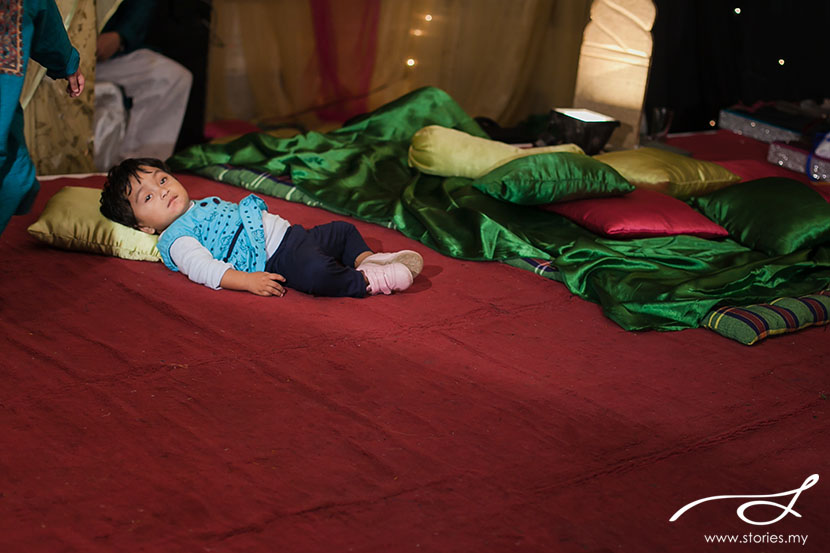 Credits:
Photographers: Weiming & Eric