Li-Ann has big dreams and she is determined to make it happen. With the support of her mom, Lani and aunt, Zena, she's embarking on a new and exciting journey to become a model.
When they came to us, of course we're more than happy to help her fullfil this dream. She needed professional photos to create a comp card for a competition that she was going to be part of in the States, so I know I needed it to be perfect for her.
Shooting this set was a little out of my comfort zone – I am very used to the happy and fun kind of family portraits. This shoot required me to tell a story of her personality and at the same time, project her ability to adapt to the demands of the modeling world.
So Li-Ann had a taste of modeling with us. There were some poses that we needed her to get right, like the shots below. The challenge was for the both of us – for me to click the shutter at the correct time and for her to maintain her pose and facial expression. We needed the shot to be perfect, so she repeated the jumps and twirls without a complaining sigh. What a great sport she was! That, I believe is the kind of professionalism that all models should have.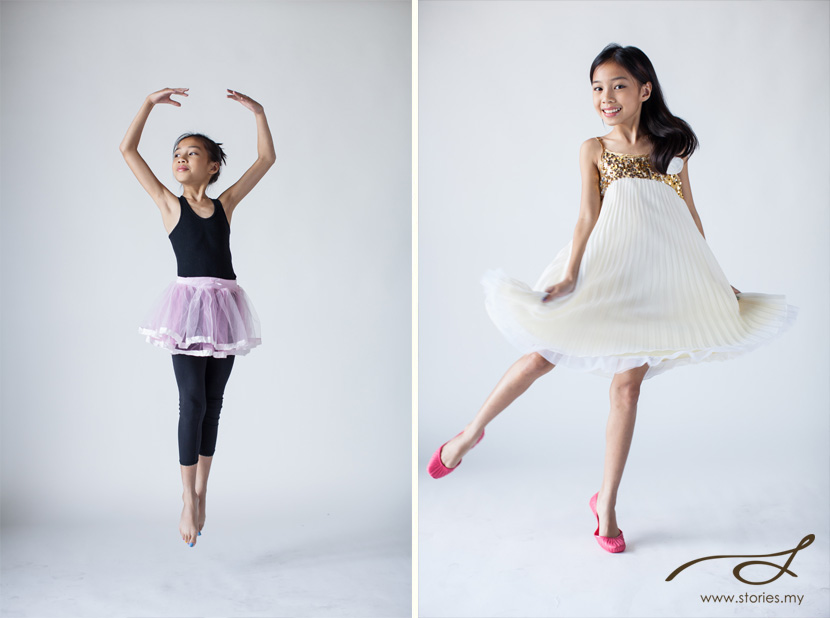 Don't you agree with me that she did very well? :)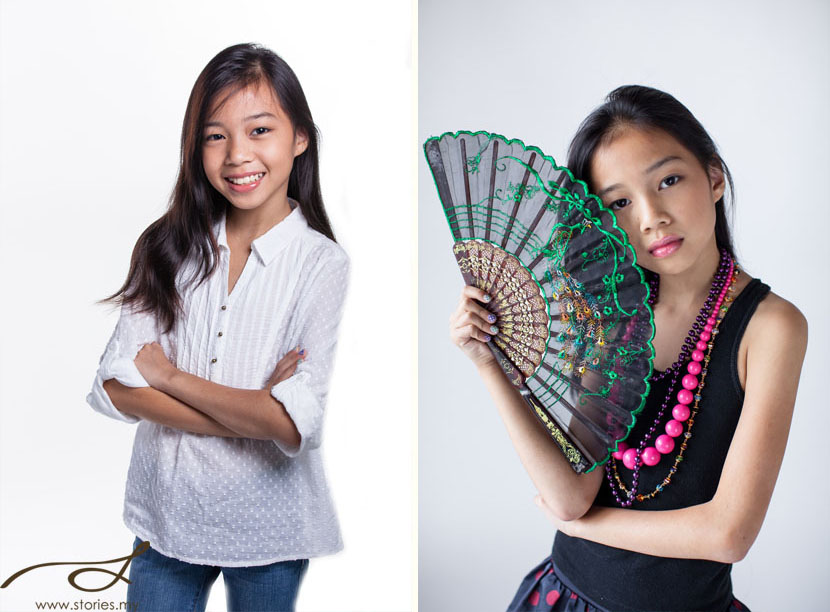 Friendly and stylish, Li-Ann's got it all!
I am very happy to have the opportunity to work with such a talented young woman (I sound so old now!). We got news from her mom recently that her photos, together with other things that she needed to do, won her 2nd place in the competition! We are very proud to be part of her success!
Li-Ann, hope to see you famous really soon! :)