What a thrill it is to celebrate my first Mother's Day! I know now what it feels like to have a child of my own. Everyday, I give thanks to God for this little miracle of life that He has given to me. Everything about Krysta seems perfect to me… from her amazing hairdo that everyone talks about to her cute pudgy little legs… she is priceless. Deep down, I know that I'll be willing to sacrifice anything for my little girl. Before I became a mum, I used to think that most mothers can be a little 'overbearing' and obsessed when it comes to their kids.
But now that I am one…
Yes, I have a confession to make. I am now an overbearing and obsessed mum! Especially when it comes to recording moments of her life as she grows. And wow, they grow so quickly! Tomorrow, Krysta turns 5 months old and I look forward to many more years as her mum. I hope I can be the kind of mum that she thinks is cool to hang out with, and one that she can share everything with.
Krysta, I love you to bits. Just cuddling you in my arms as you lay your head to rest makes me feel all warm and fuzzy inside. Let's go through life's many adventures together with your dad, and future siblings! There's so much of the world to see!
xoxo,
Mum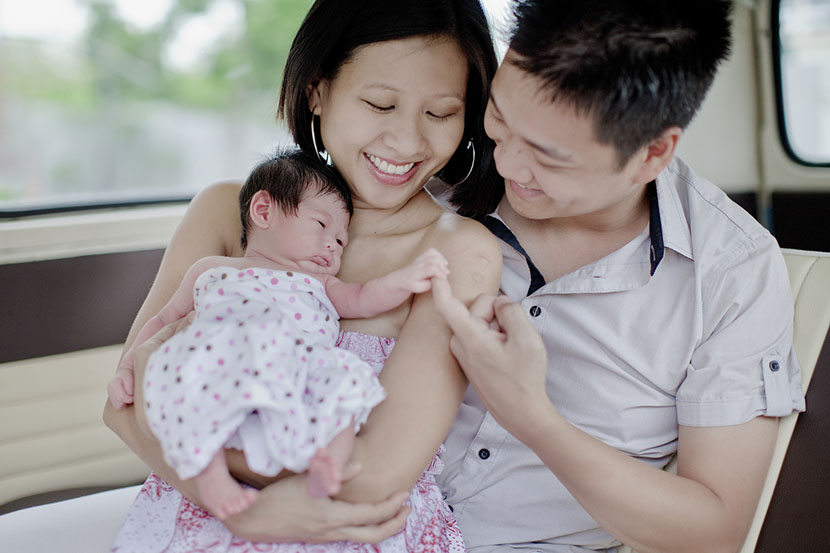 *Krysta as a newborn – photo by Asther Lau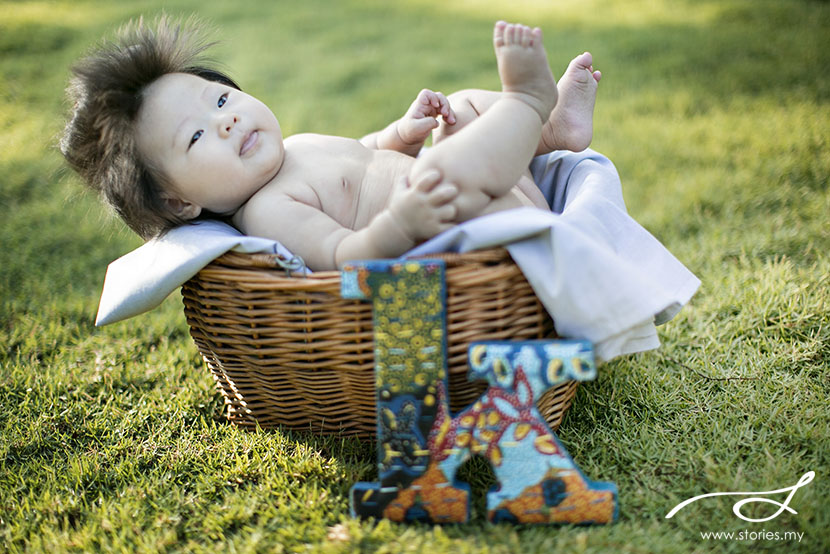 * Krysta as a 4 month old. By the way, I realize I have a new skill now as a mum-photographer – I can juggle from looking at the camera's viewfinder, to giving eye contact over the lens!