Taking on this shoot for the lovely Chong family reminded me a lot of the season in my life where I used to work at Vital Years, where I needed to connect with boisterous and fun toddlers. Little Ethan is cheeky, playful and loves singing. Little Katelyn is shy in the beginning, but is a ball of energy once the ice is broken. Baby Isaac is simply adorable. It must be a handful for parents, Adrian & Michelle!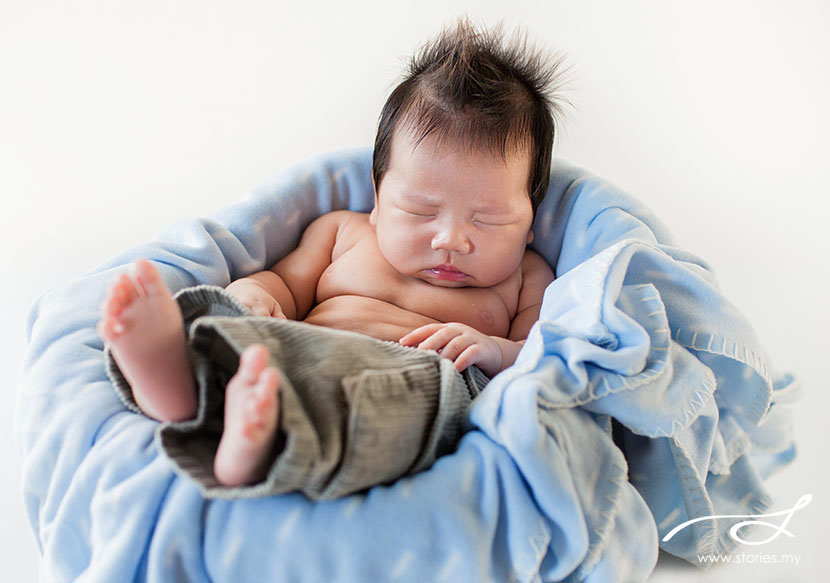 Here are some of my favourites from the shoot: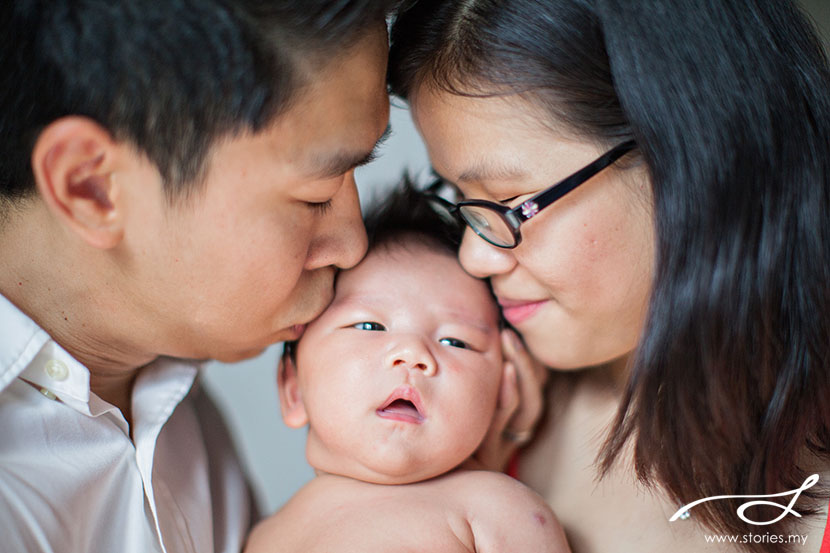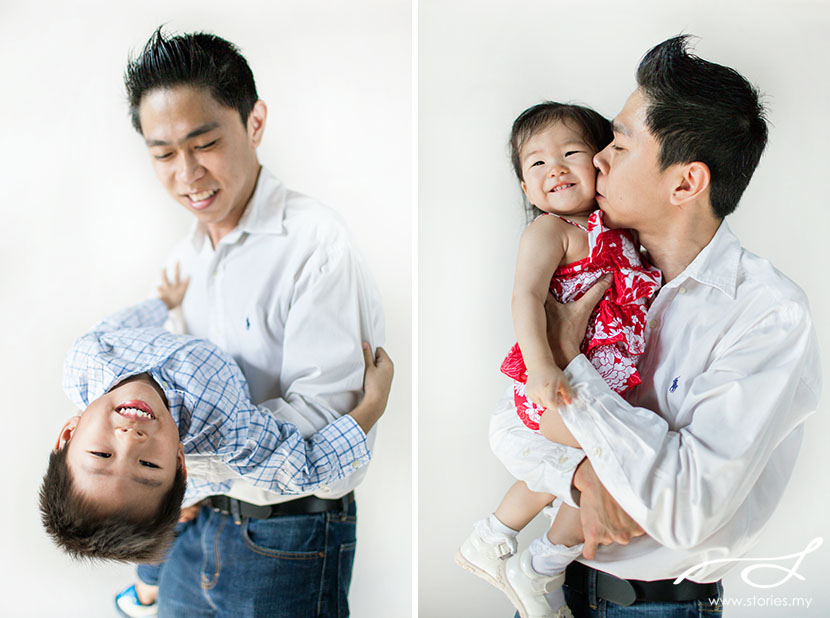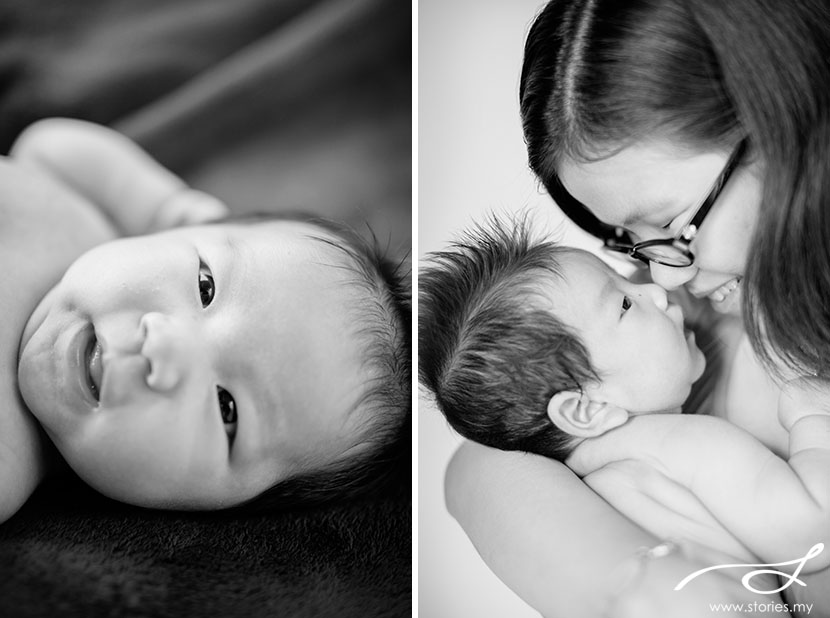 Katelyn decides to be in mummy's shoes!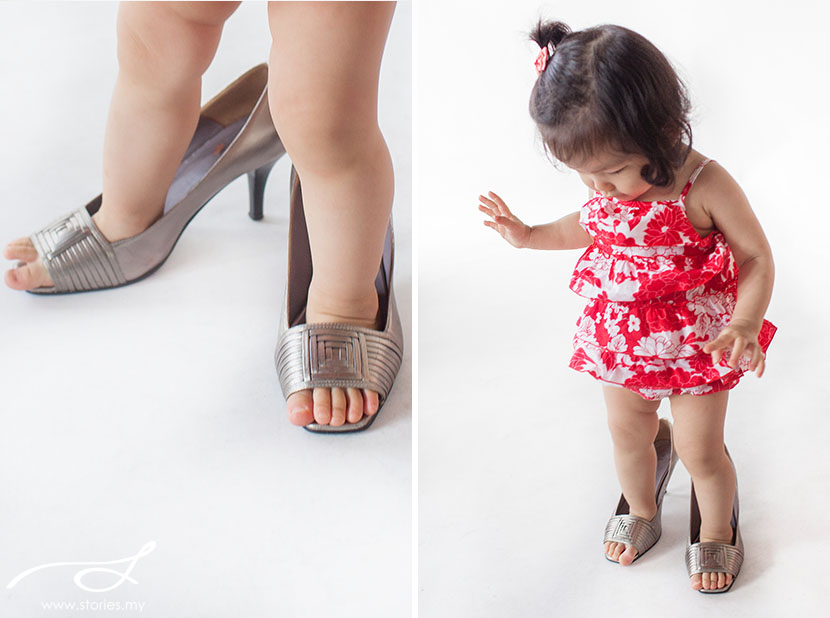 Half-way through the shoot, the family decides to take a short break and fed Isaac. He fell asleep shortly after! So we took the opportunity to pose him nude!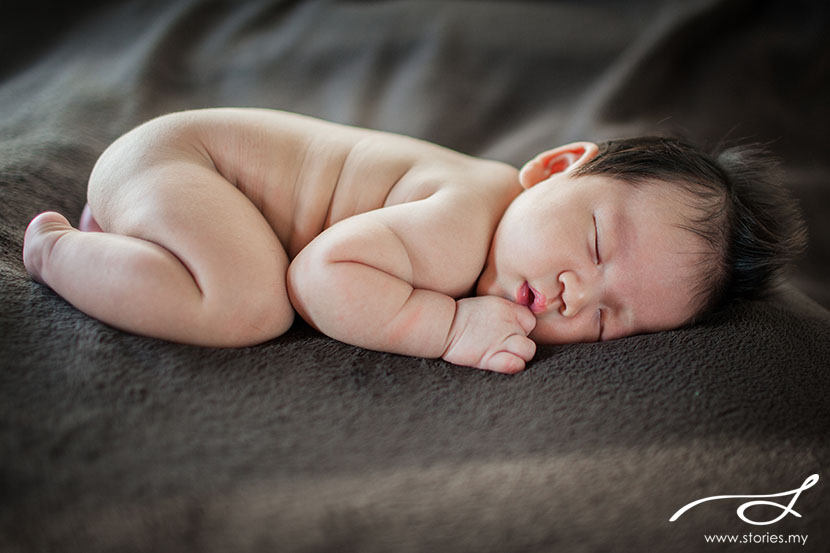 He's such a cutie, isn't he? *melts*
There was a lot of singing, fun and laughter during the shoot. I had such a good time  connecting with the family. When the session is done, Ethan sheepishly walked towards the door to shut it before opening his arms for a hug. Ahhh, moments like these are really previous to me! Thanks for such a memorable shoot. :)
Credits:
Photographer: Diane