Catherine and Bobo are in their twenties and in love. They are youthful, enjoy life, love the Lord, and dream of a future together. Pretty much with the same dreams as any average young adult Malaysian. The only difference is that they are living in Malaysia as refugees. When Catherine traveled thousands of kilometres by land from her Myanmar home to Malaysia years ago, she had to face many uncertainties, fears and hardships as she made the journey here.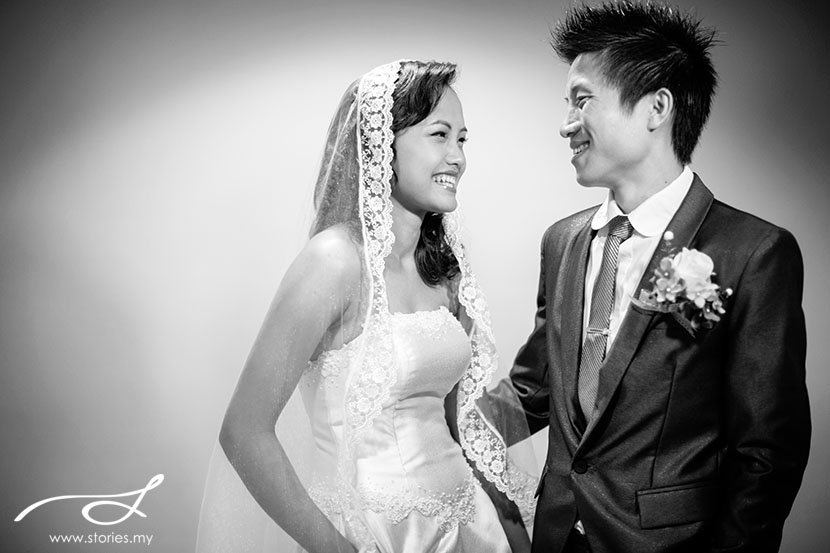 She moved to Malaysia because she wanted to help her parents who are pastors in Myanmar to support their younger siblings through school. Even though she didn't know anyone in Malaysia then, she left the comforts of her home to a foreign land, alone. Somehow, God connected her to some other Myanmar nationals who were also seeking refuge in Malaysia. And it was there that she found a church to belong to – a church that spoke her language and were filled with her own countryfolk.
Interestingly, Catherine got to know Bobo at church, but only got to know him better at another Myanmar refugee wedding we photographed 2 years ago. When I asked Catherine what attracted her to Bobo… she answered without hesitating… "I love how he loves the Lord."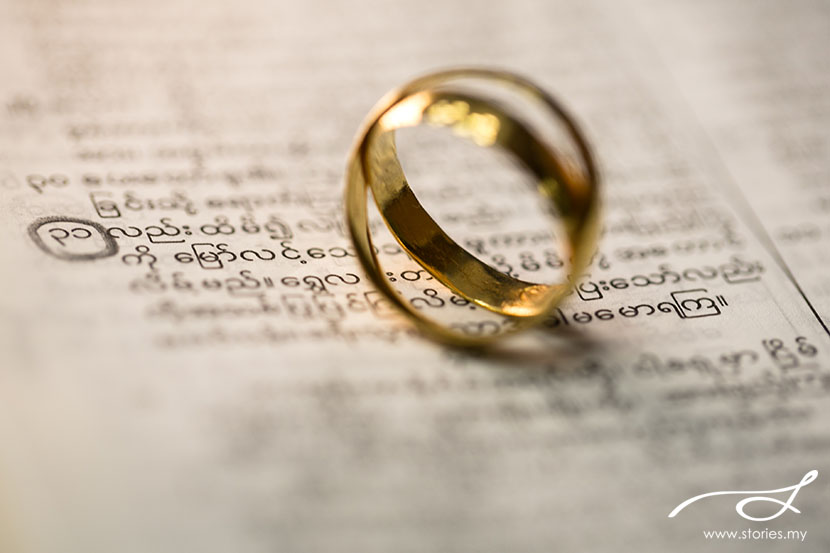 Since most of their friends (including them) work at restaurants or boutiques in shopping malls that close after 10pm, it's natural that the only time they can conduct a wedding is at midnight.
How our paths crossed
One day, I got a FB message from a girl named Sheryl asking if I could recommend a place where Catherine could get a wedding gown for under RM400. This girl Catherine also had in mind to send the gown back to Myanmar to her father's church after her wedding so that it could help other girls who couldn't really afford a gown. After a few messages, I told her that I had my old wedding gown which I could give to her if she was keen on having it (since we were both petite at XS size). I met her in church one day, and gave her 2 of my wedding gowns to choose from. It fit her to a T! It was really special to see that my gown went to someone who appreciated it so muchI also want to thank the team of people who came together to make this wedding memorable for Catherine and Bobo. They include:
Make up & hair for bride: Michelle Touche
Make up & hair for bridesmaids: Shinny Ong
Photographers & Videographers: Stories.my (Ben, Diane, Grace, Wee Liem and Johan)
Wedding Cake & Catering: Makanlah Now
Church: DUMC

The two make up artists (Shinny on the left and Michelle on the right) who worked hard to make the girls look great!  Below, the 2 women (Sheryl and her mom) who initially contacted me about Catherine. They also provided the wedding cake and catering for the night.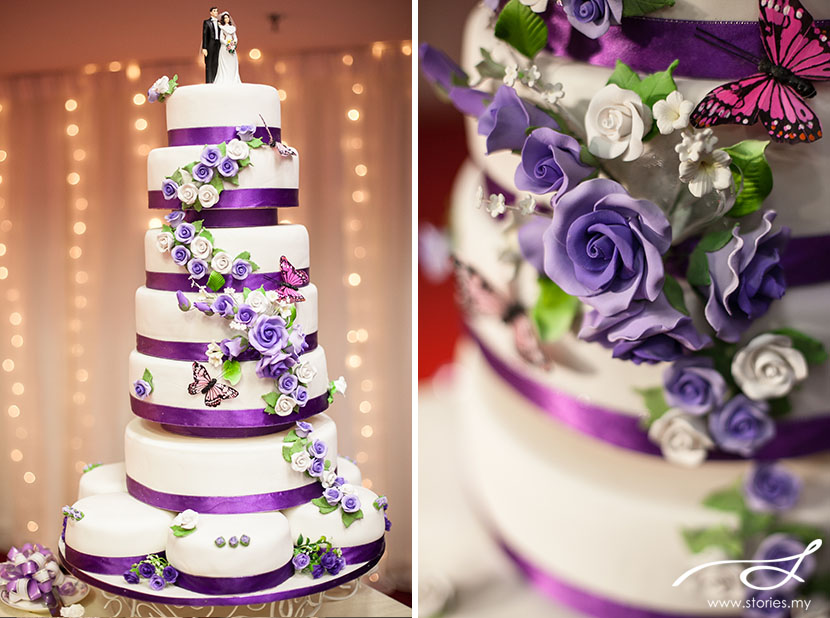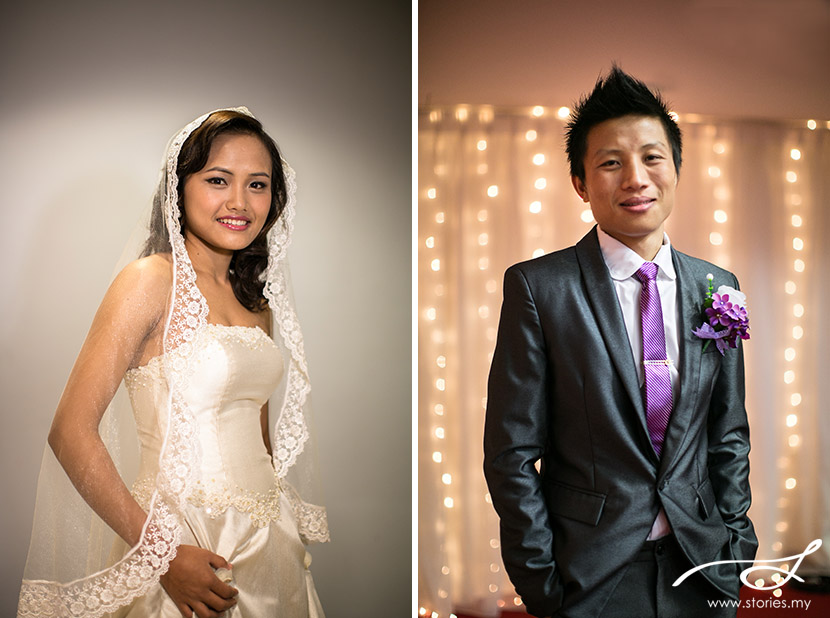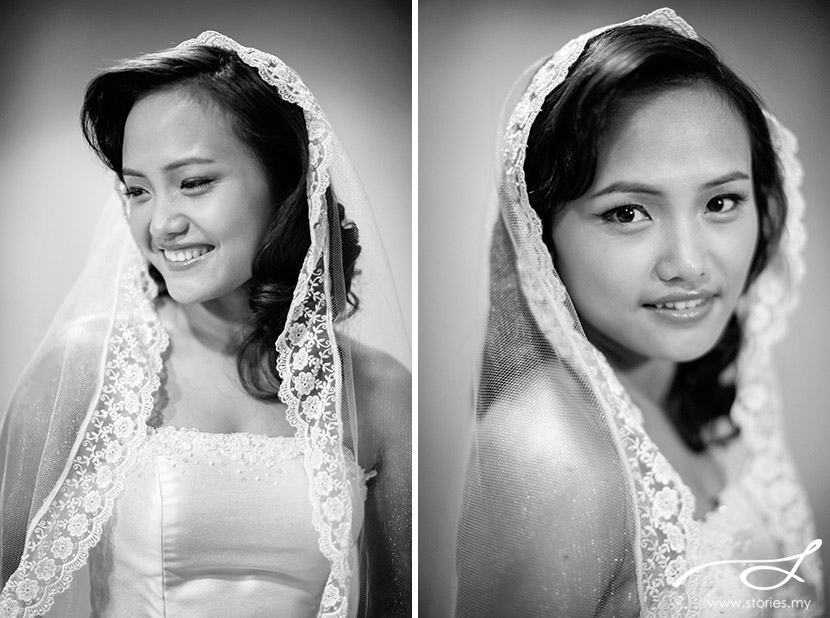 The bride and groom's parents came all the way from Myanmar to witness the wedding.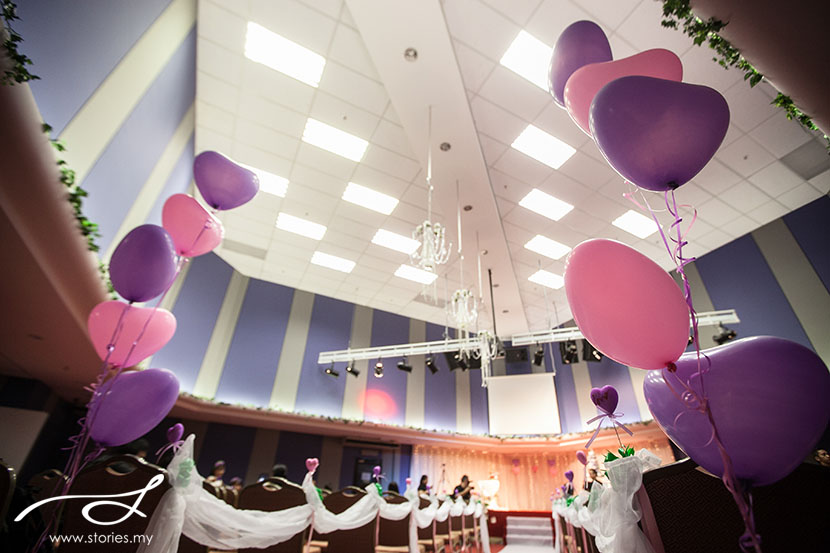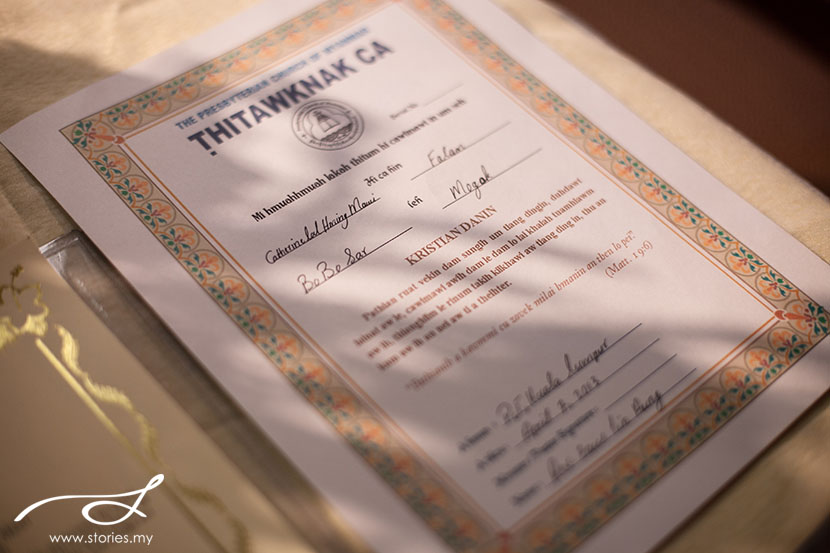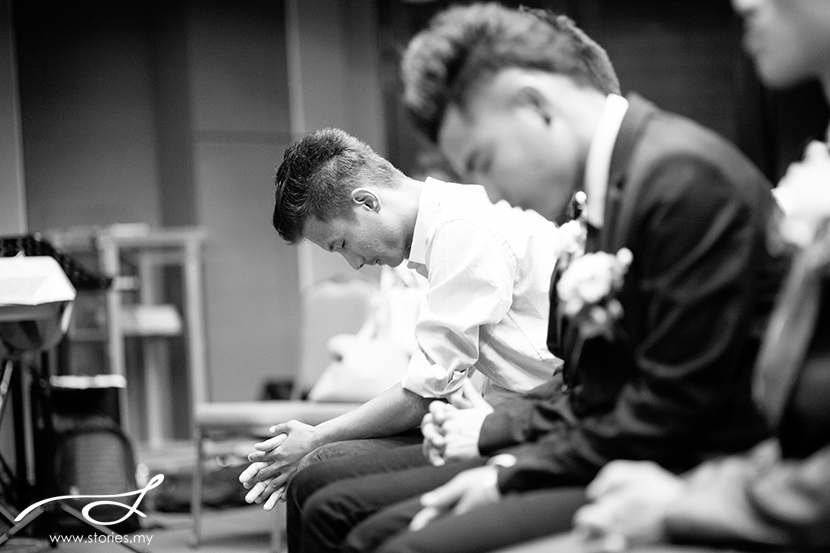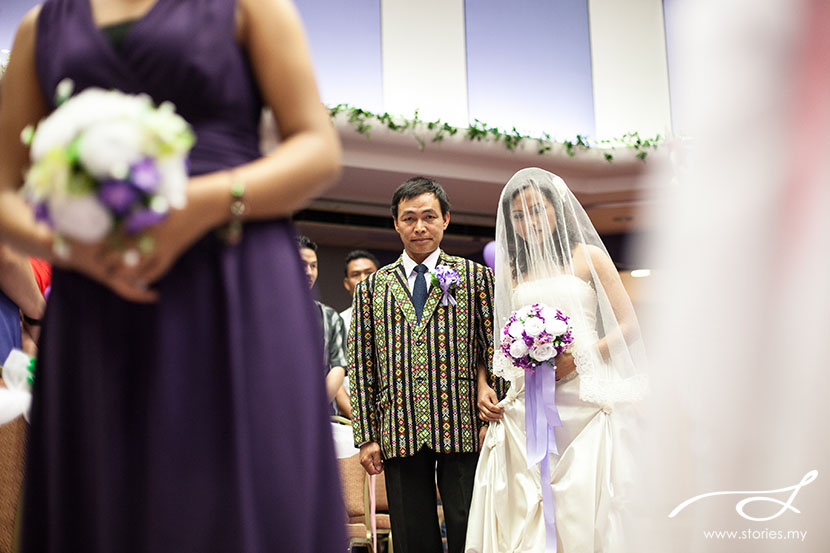 Though we couldn't understand a single word of this pastor's preaching, judging from the response of the crowd, he was pretty hilarious.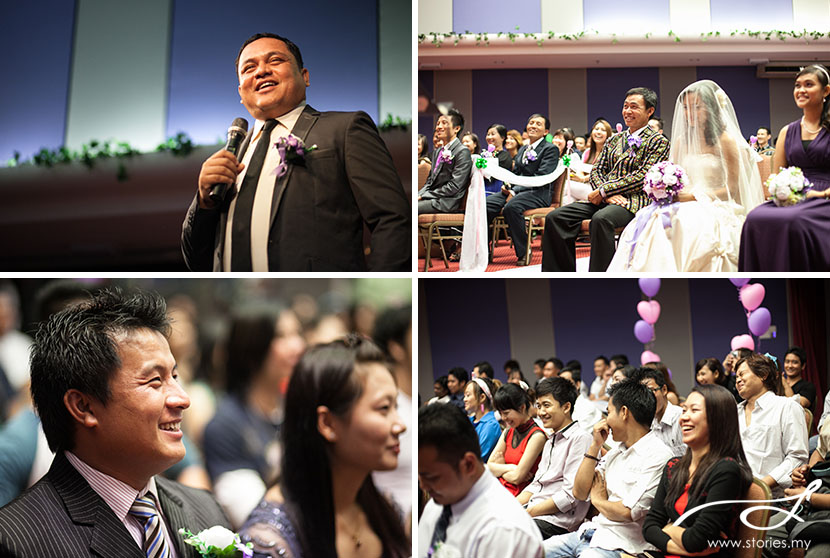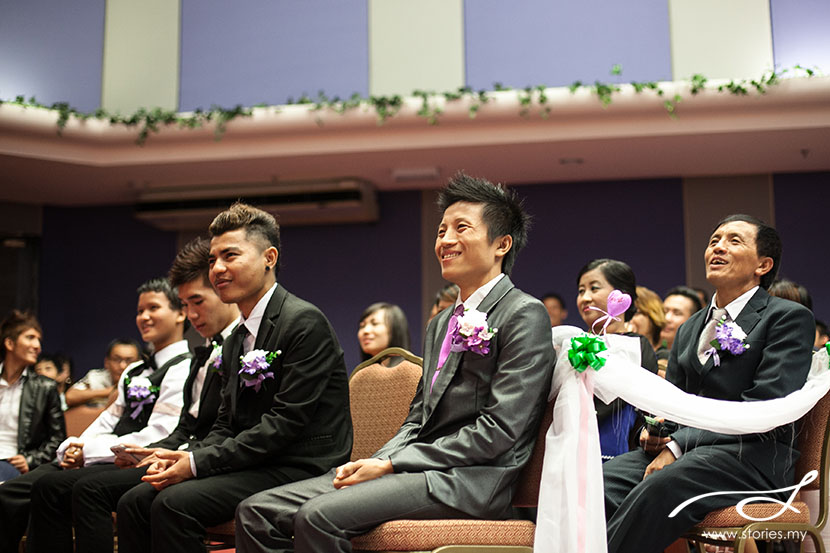 Catherine and her dad…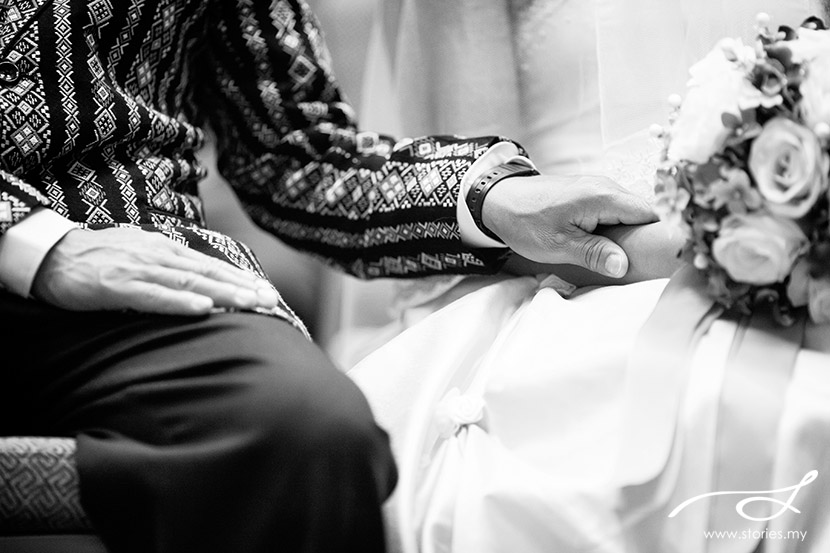 I guess it was the first time this little girl saw such a beautiful dress…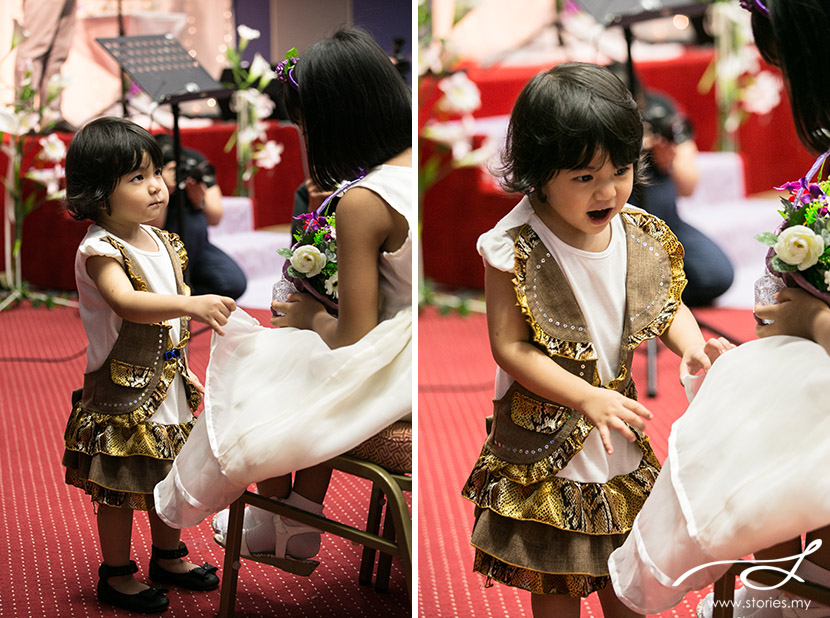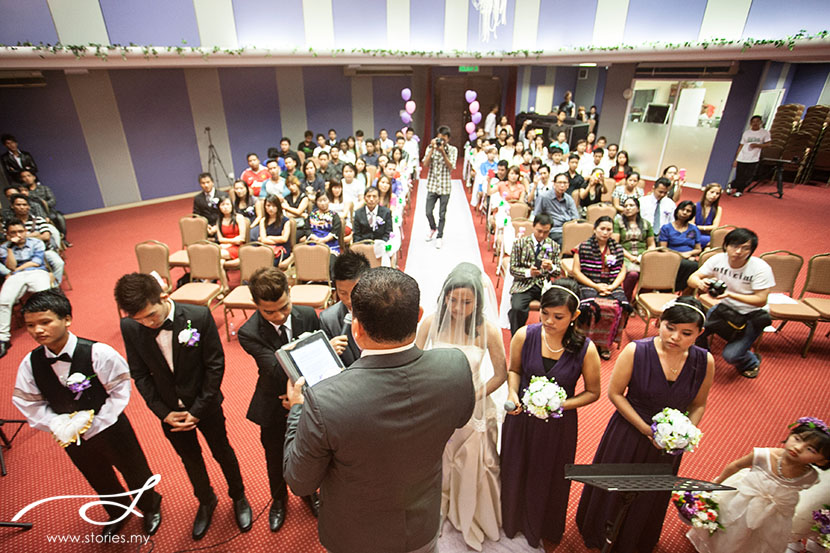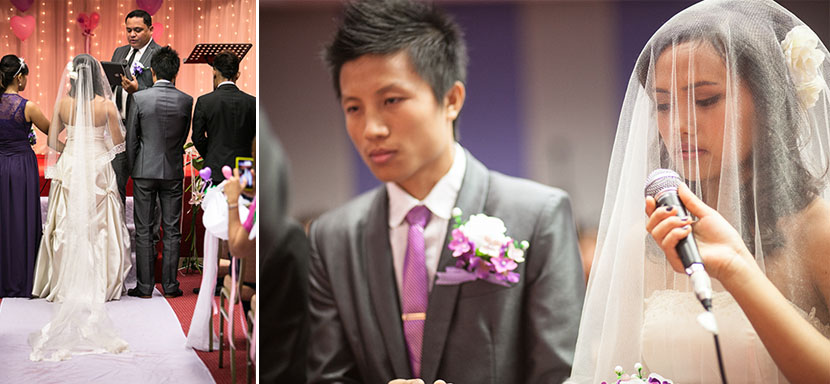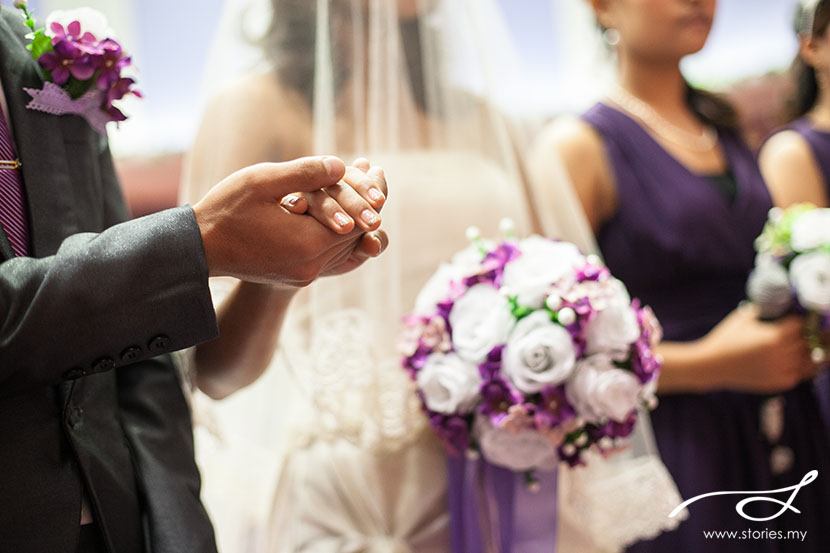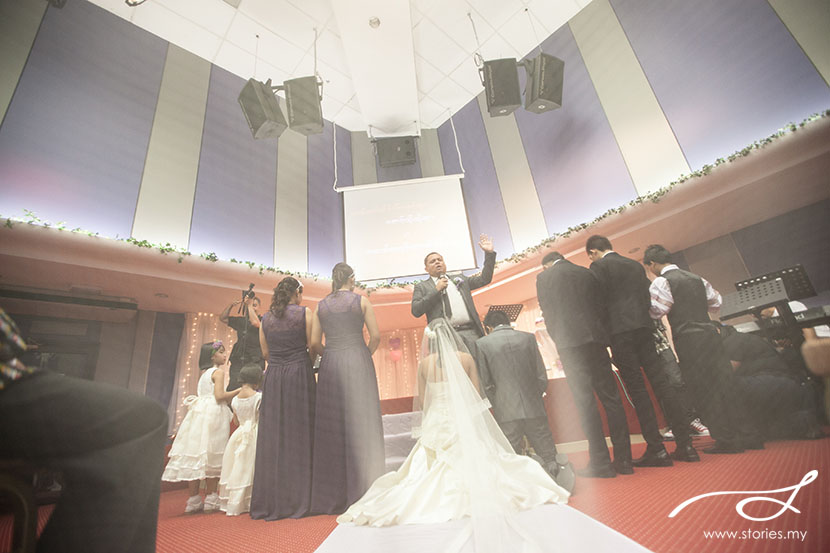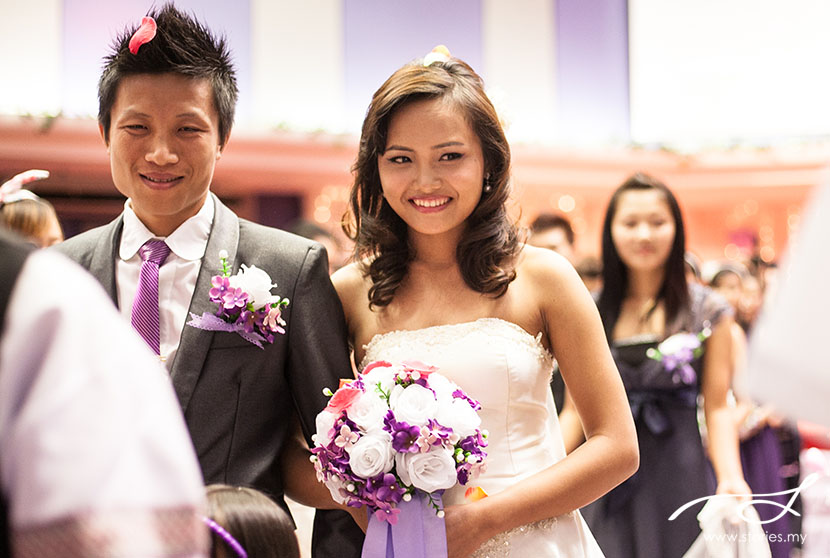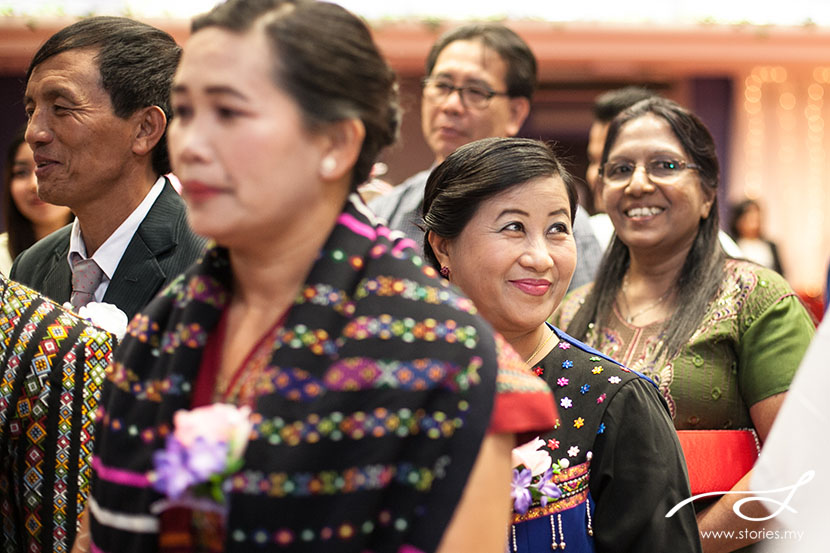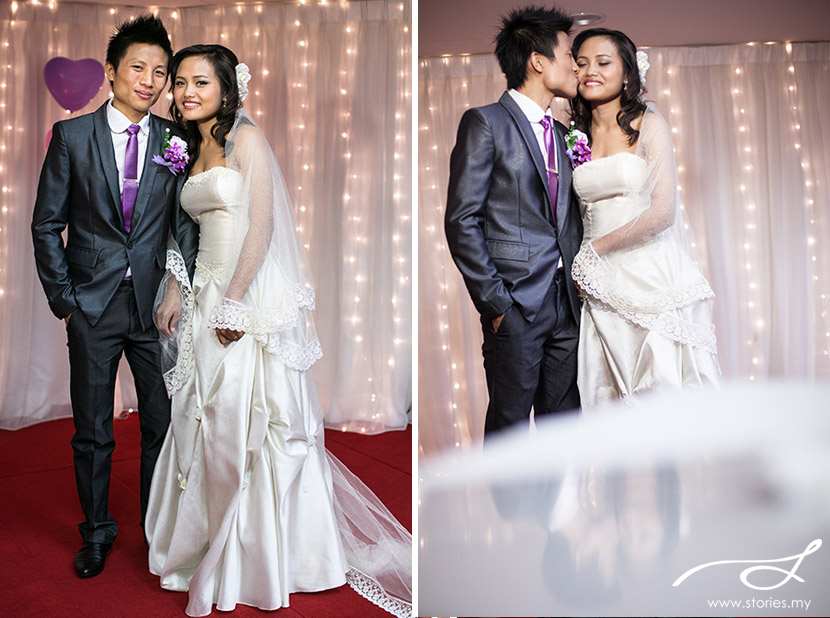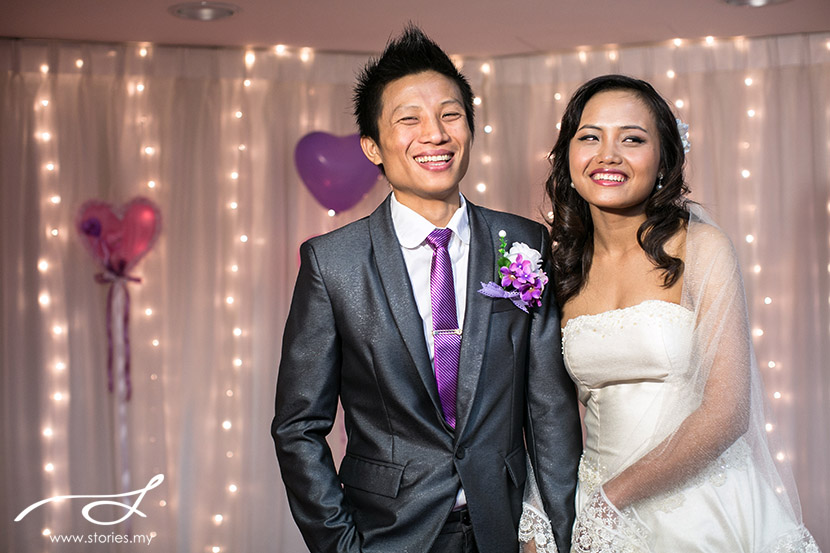 I thought it was a really nice touch when Catherine and Bobo changed into another costume – Bobo's state costume!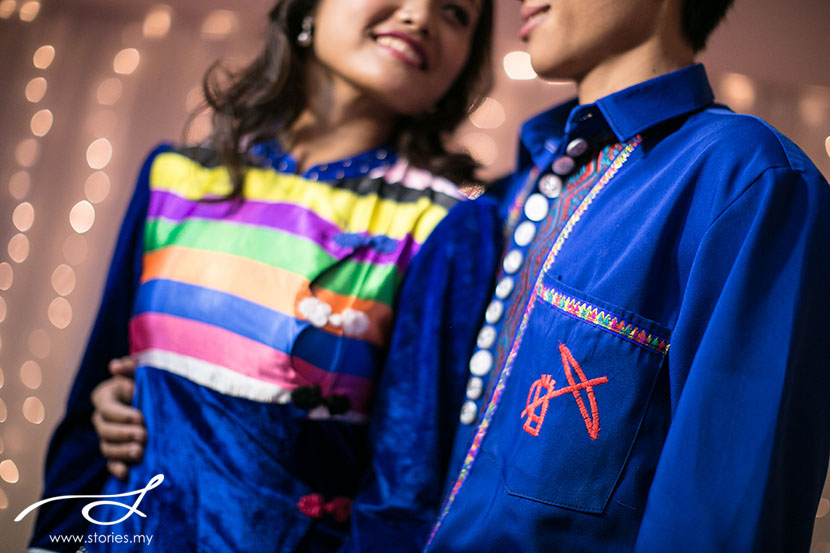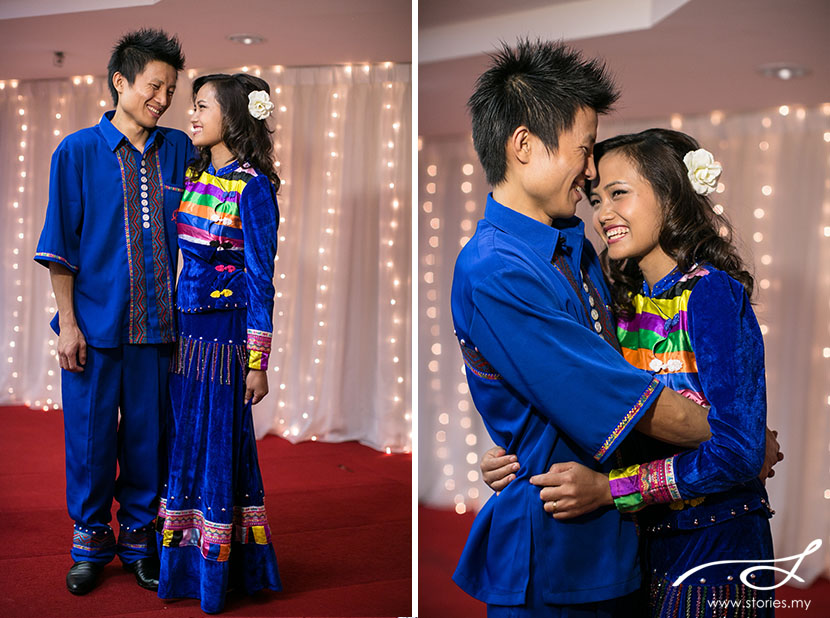 My prayer is that Catherine and Bobo will have happy & contented lives as a married couple here in Malaysia. Whatever the future holds, I know that our Lord will see them through!