He was known as the "Thai guy" at church in Melbourne. There, Vut was almost like furniture, since he's been there for ages. Yan Yan didn't really know too much about him personally, though she heard that he liked soccer and food. Rumour went around that Vut once ate dog food because he was too hungry (which she later discovered was indeed a rumour!). It was only towards the end of her 3rd year at uni in 2009 that she got to know him better through gmail chat.
And so, a Malaysian girl fell in love with a Thai guy on Australian shores.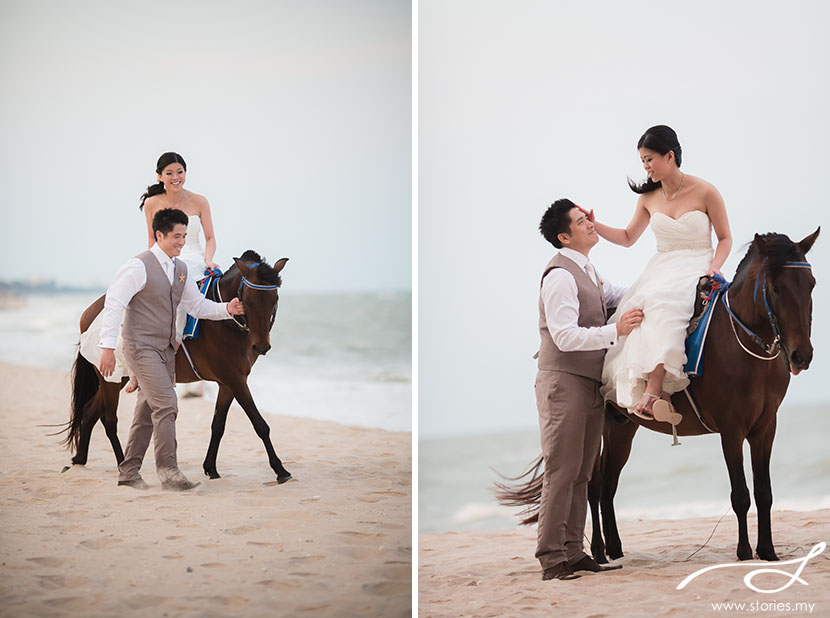 In 2013, Vut and Yan Yan tied the knot on the beautiful beach of Hua Hin, Thailand, witnessed by close family and friends.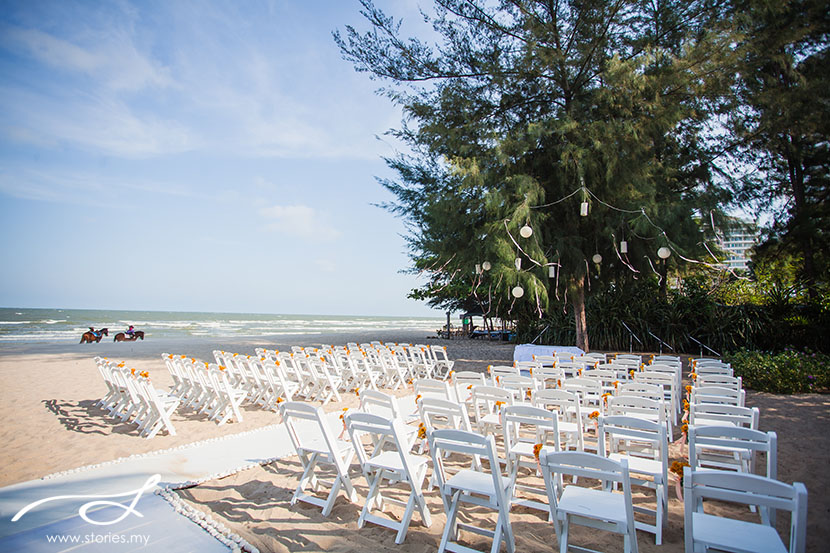 One of the things I really enjoyed about this wedding was that it was really windy on the day of the wedding. It didn't feel humid, like most beach weddings I have photographed. The wind did make it challenging to change lenses though! I was a little concerned about the fine powdery sand going into the camera and how I'll need to get it cleaned after the wedding! That thought didn't last too long though, cause I totally enjoyed the cool sea breeze as we photographed the ceremony that evening.
It was also a special trip because it was Weiming's first trip to Thailand. Alex and Krysta also tagged along on the trip, so that was really nice to go back to my family after a long day's work. Of course, the Thai food was awesome too! I could eat Thai food almost everyday!
Thanks Vut and Yan Yan for your hospitality and thoughtfulness. We were touched when we received little cupcakes from you after the wedding too! (The entire studio enjoyed the cupcakes!). Just like your awesome wedding favours below, I wish your marriage a spoonful of devotion, a heap of perfection, a dash of kindness and a pinch of bliss… except that may it multiply a hundredfold beyond what you can imagine!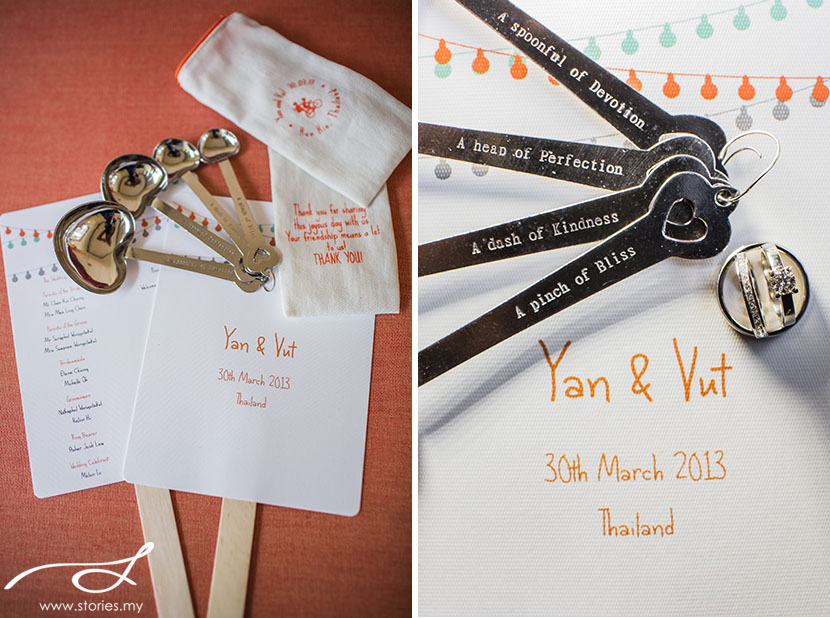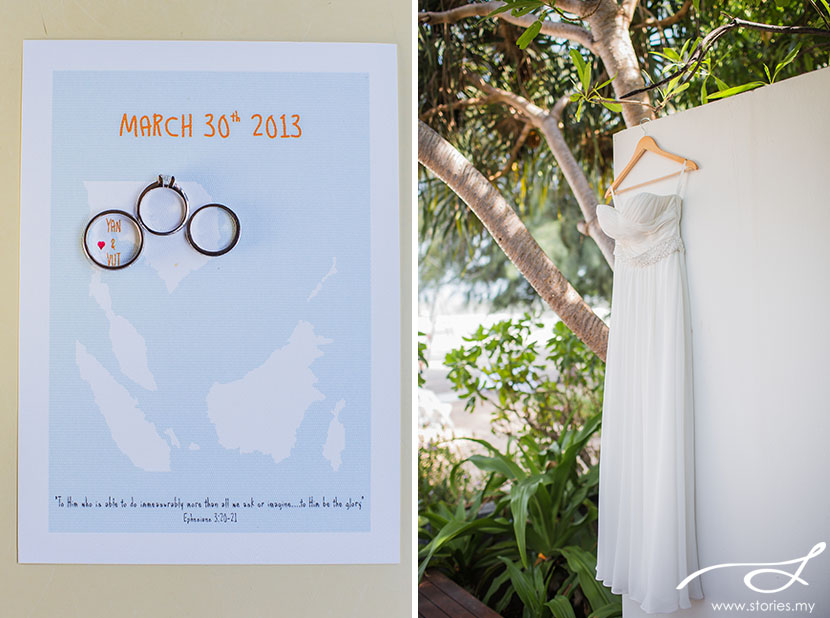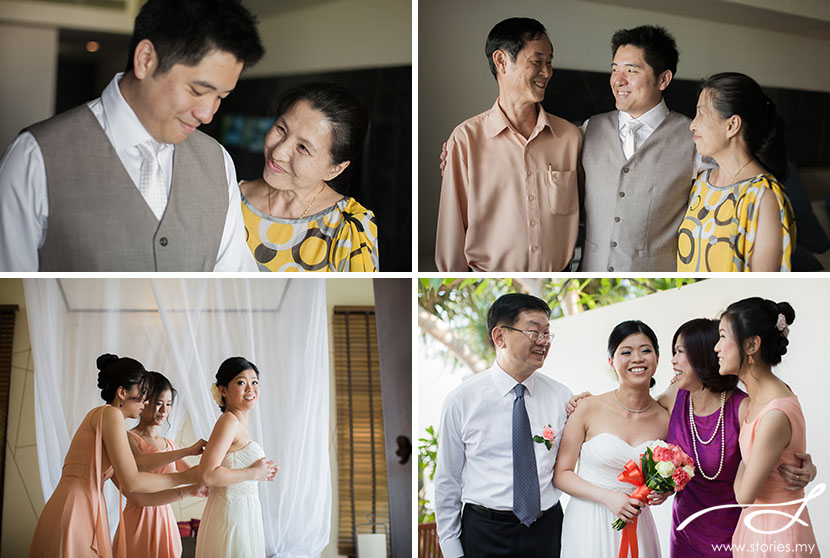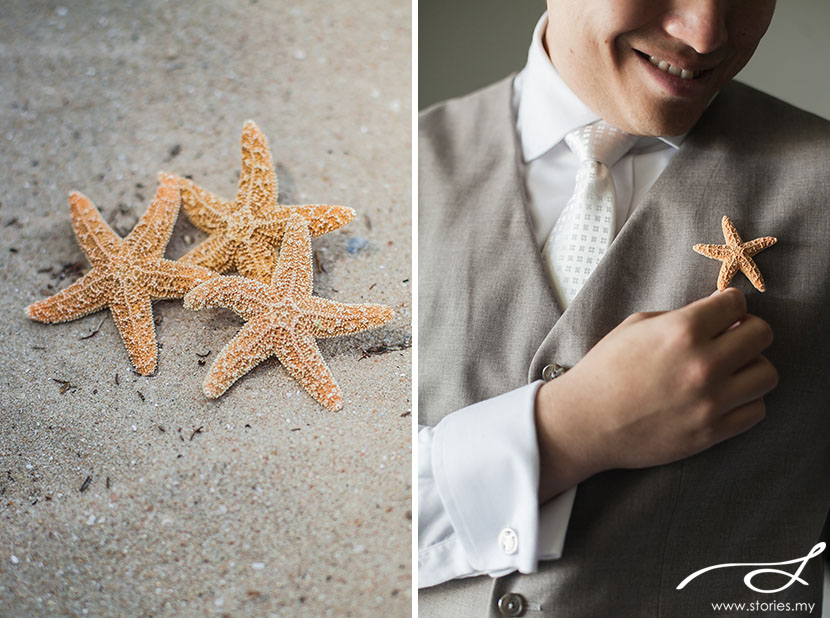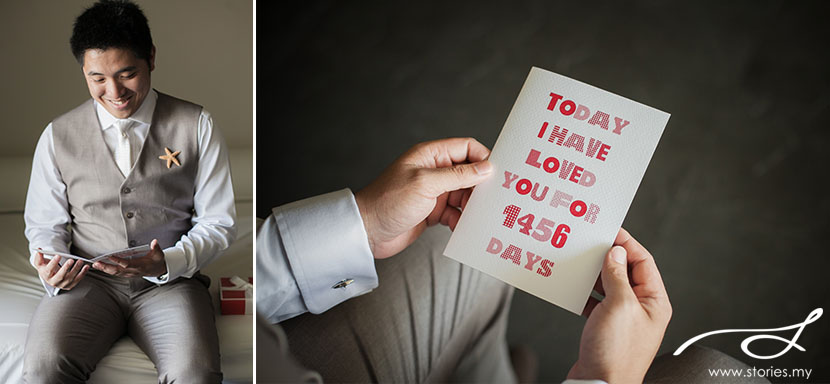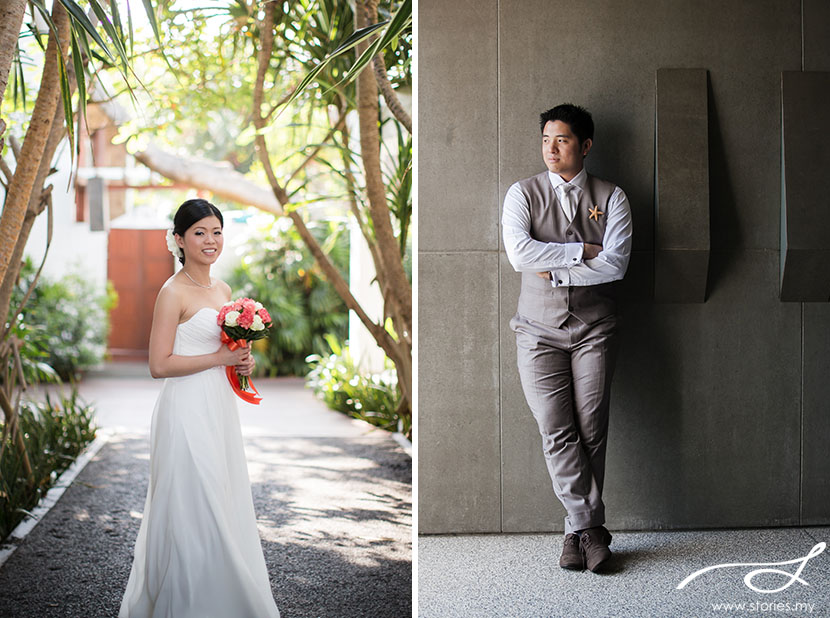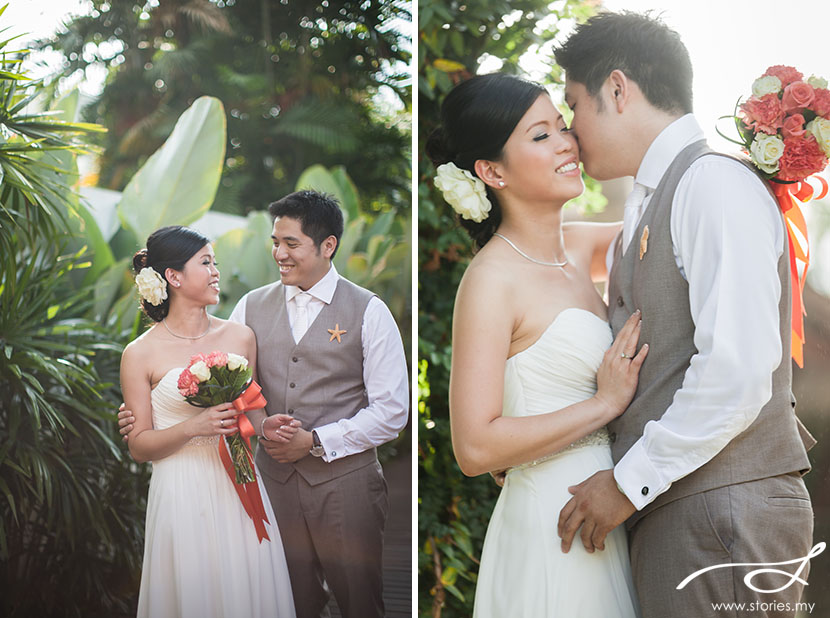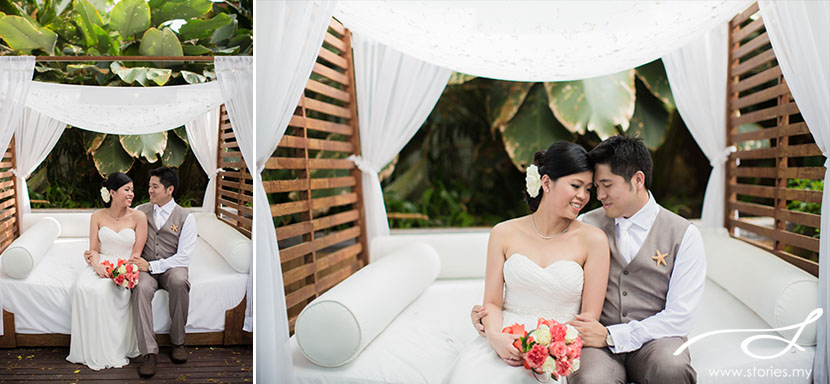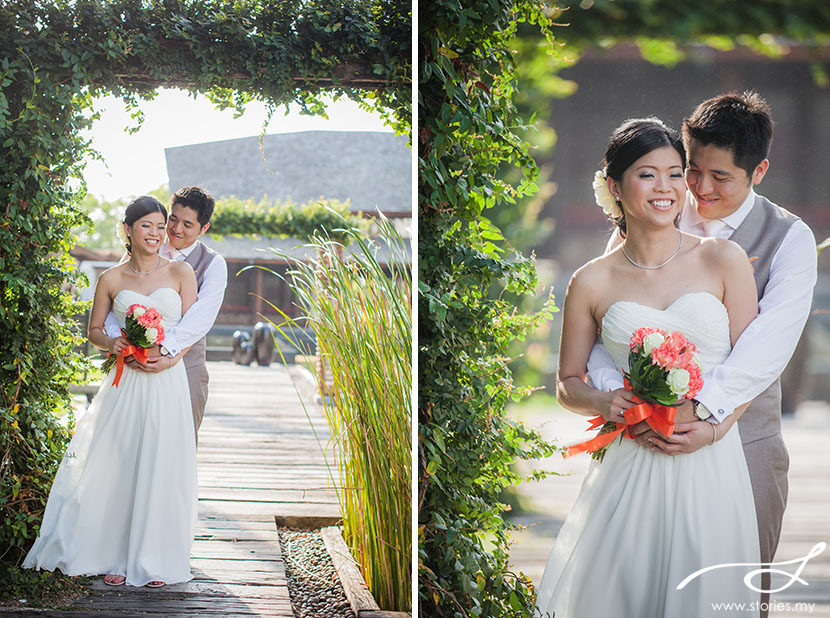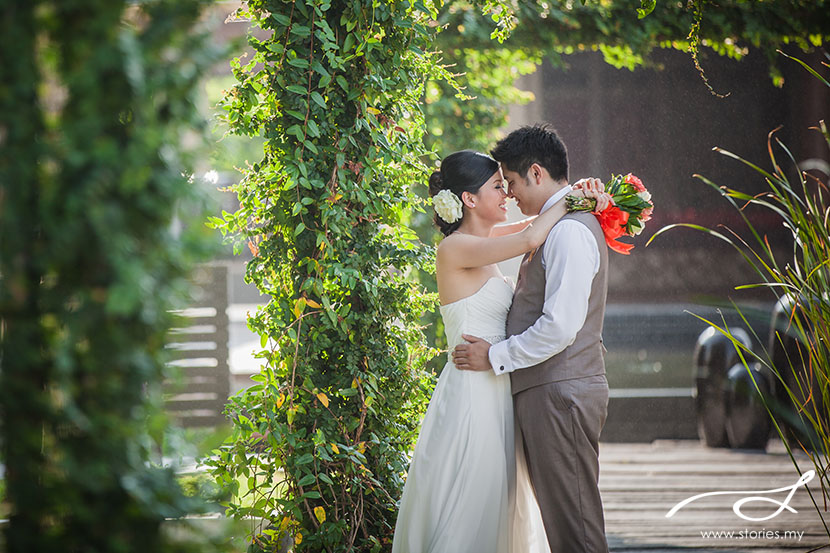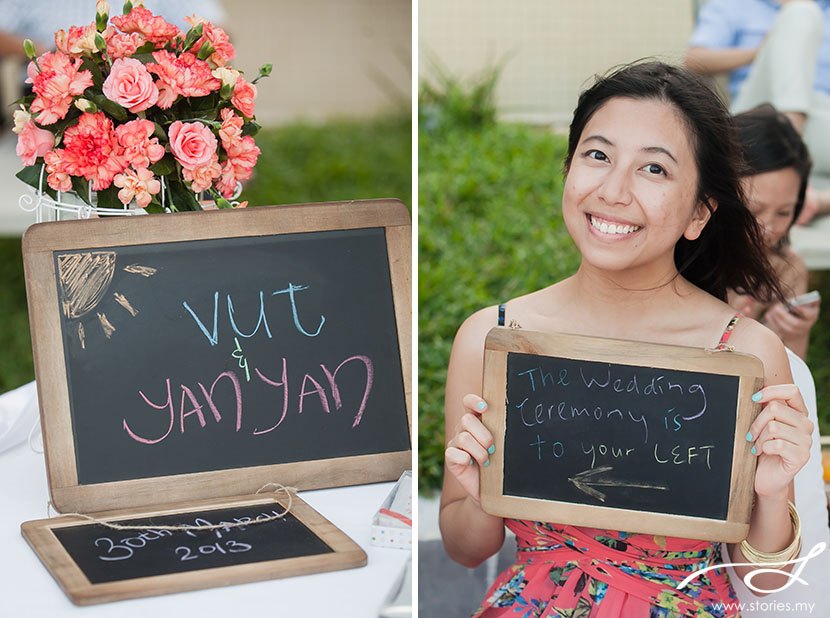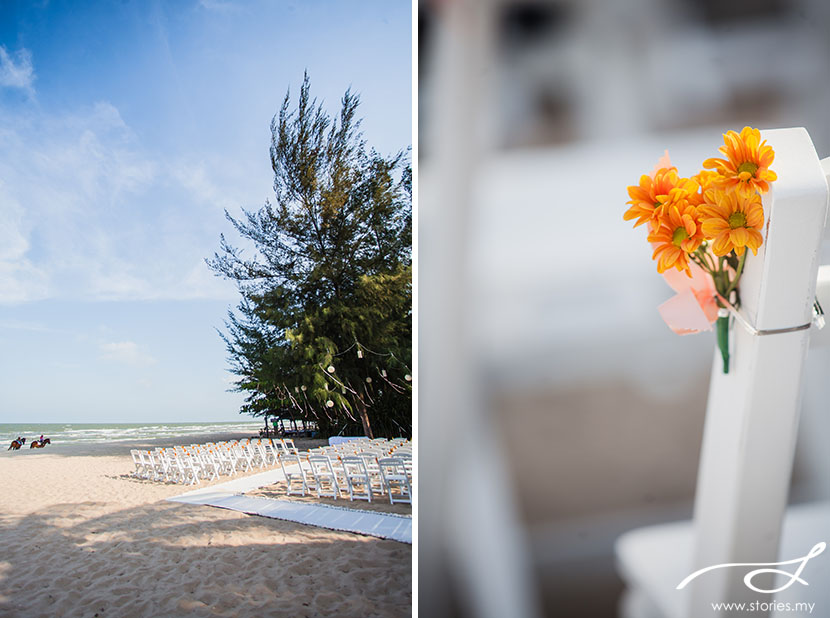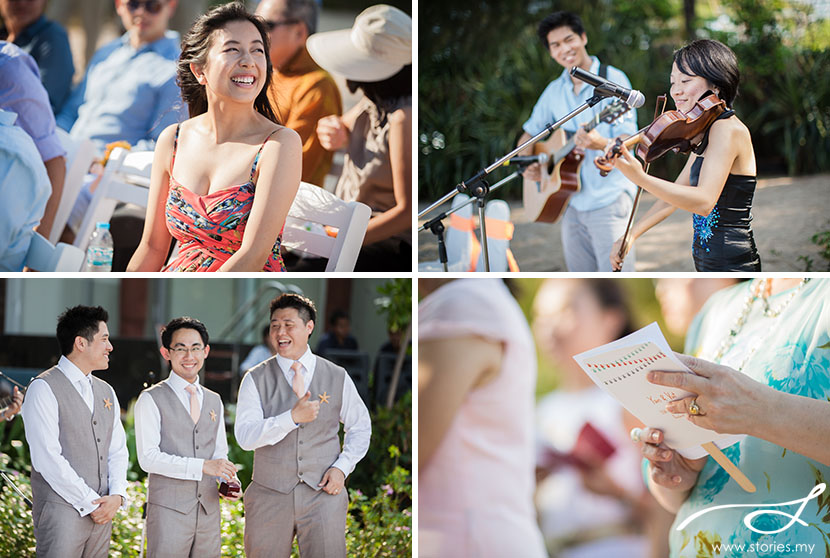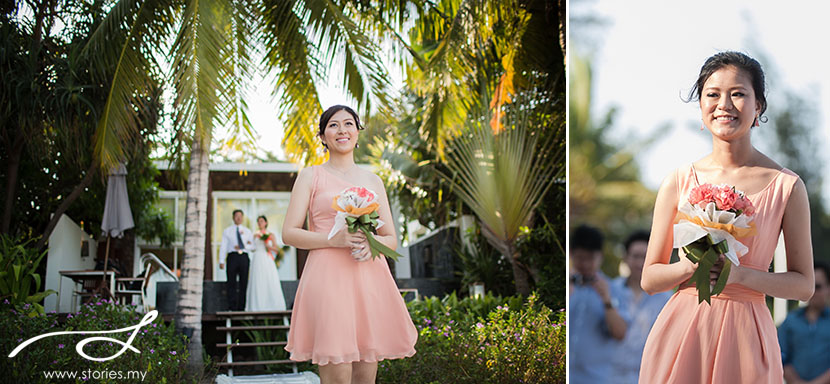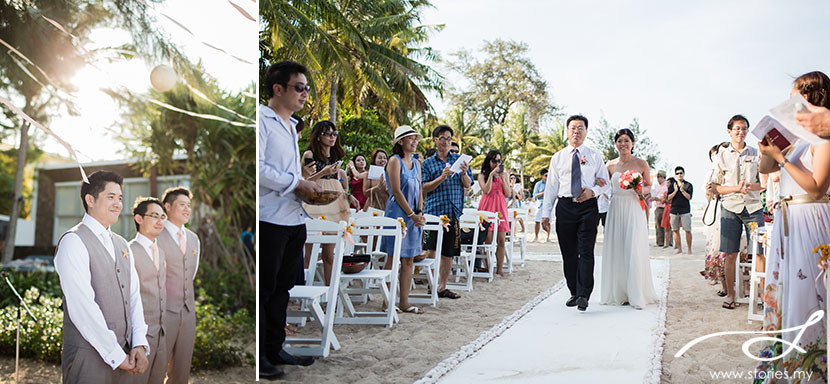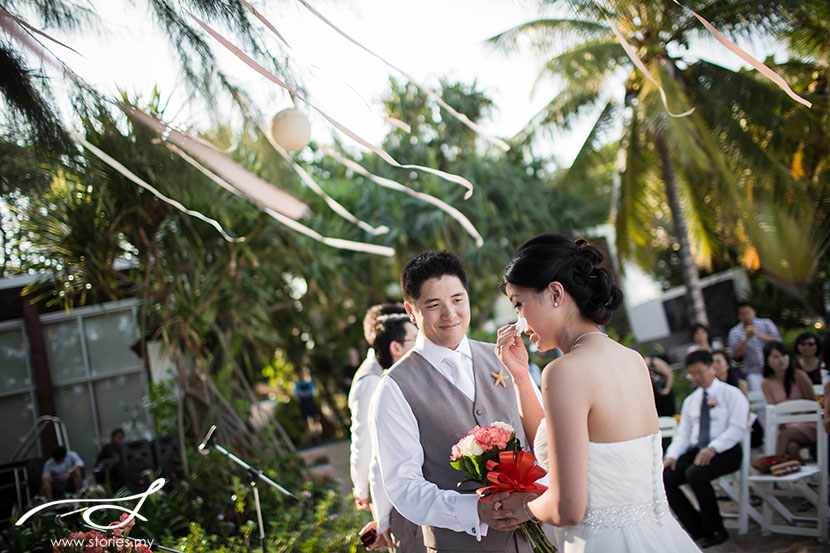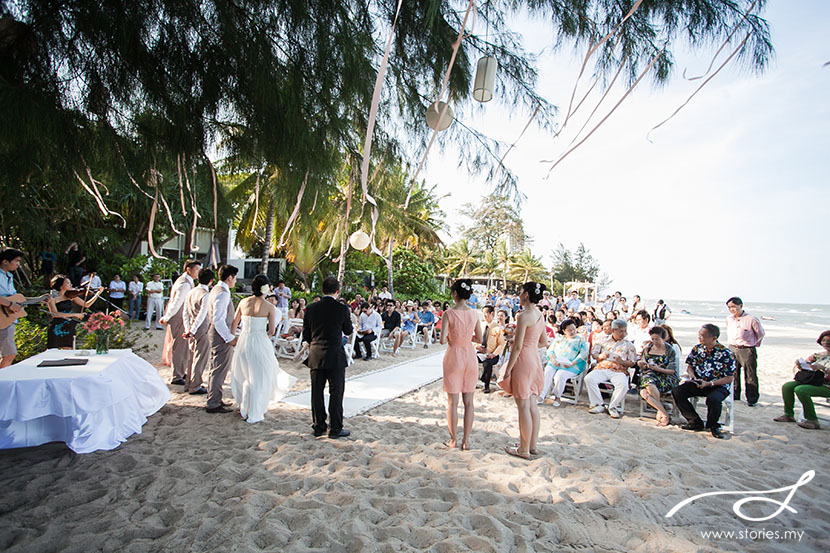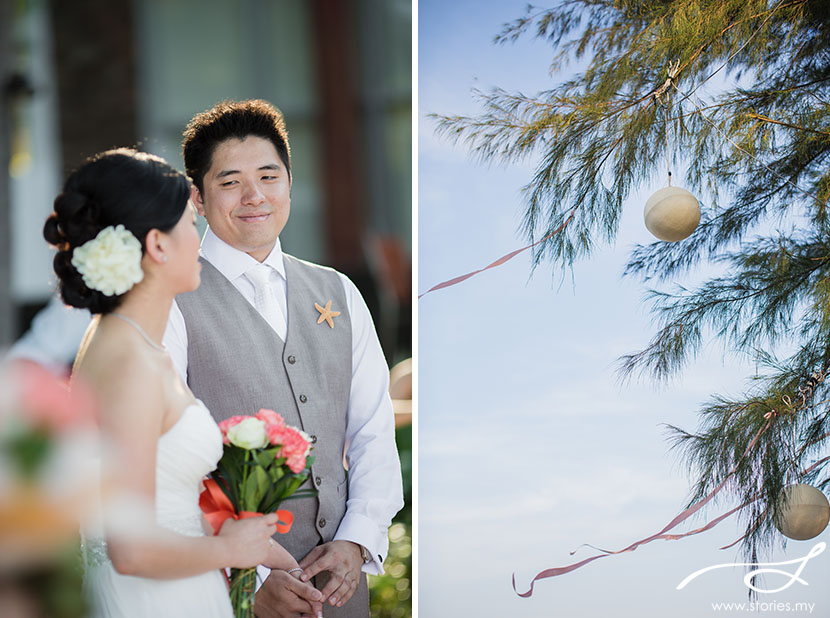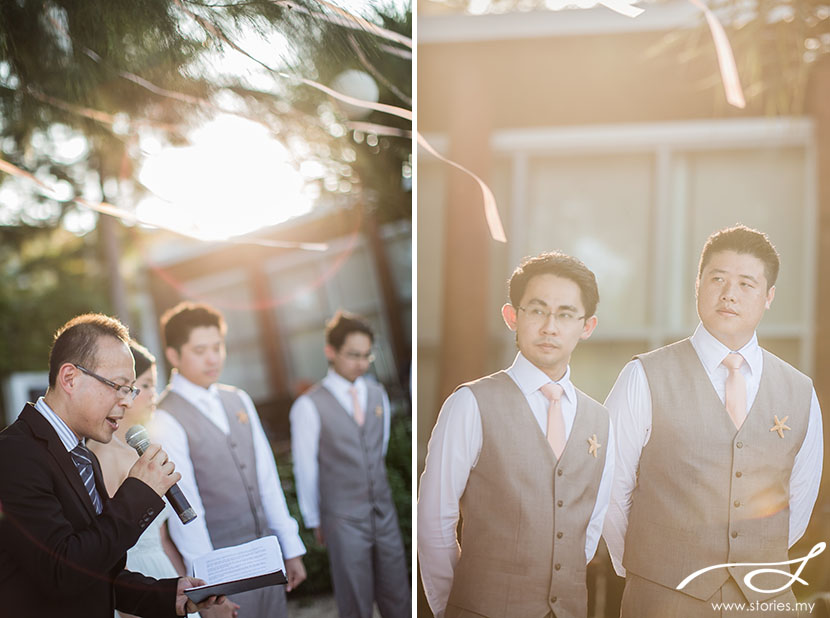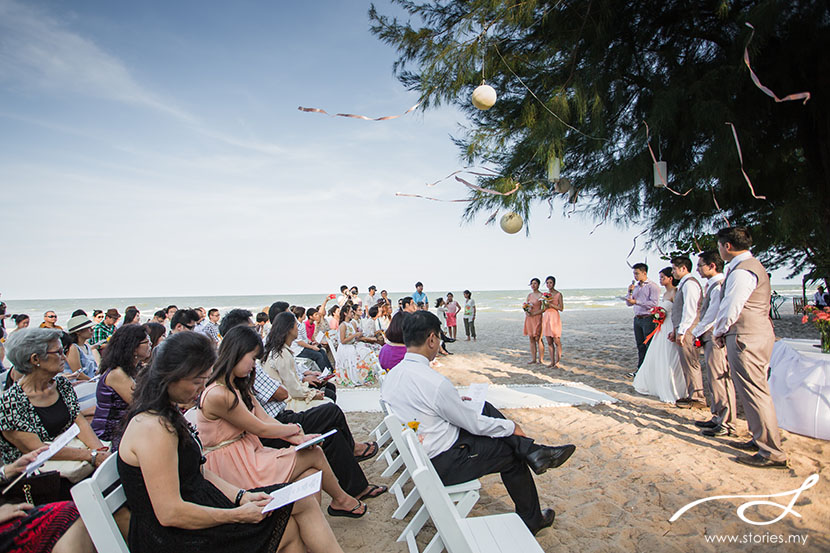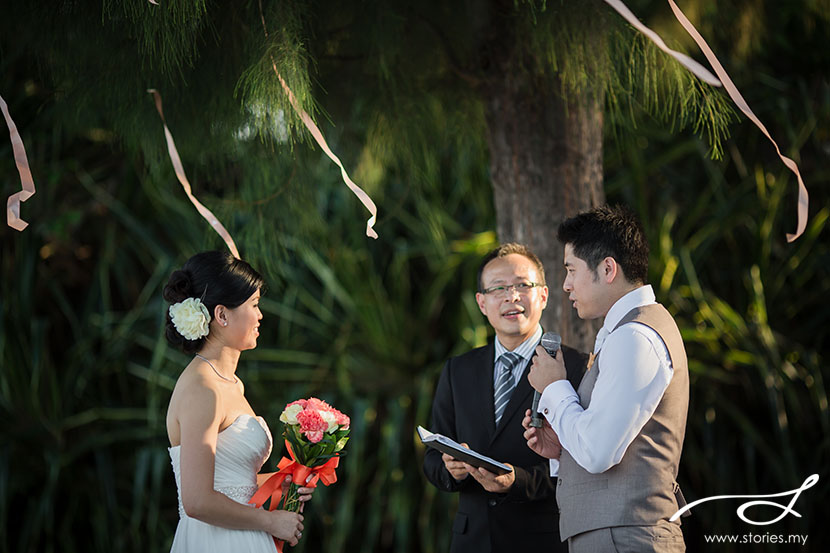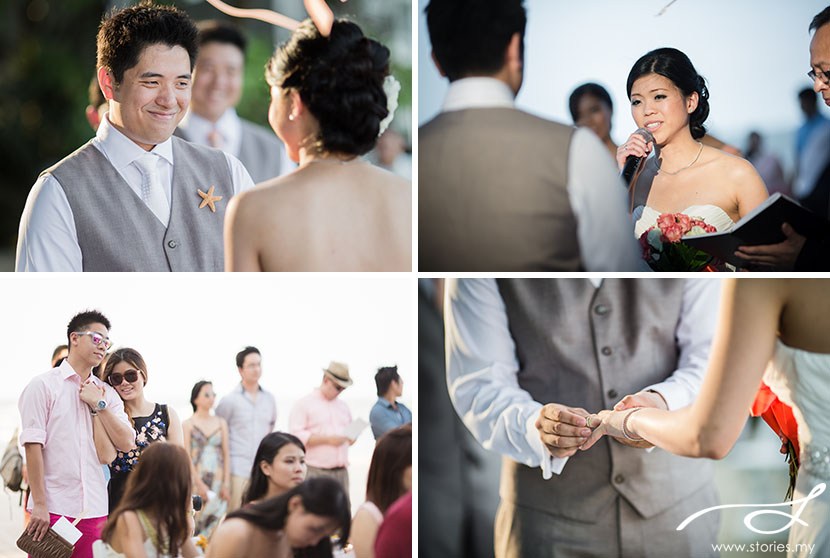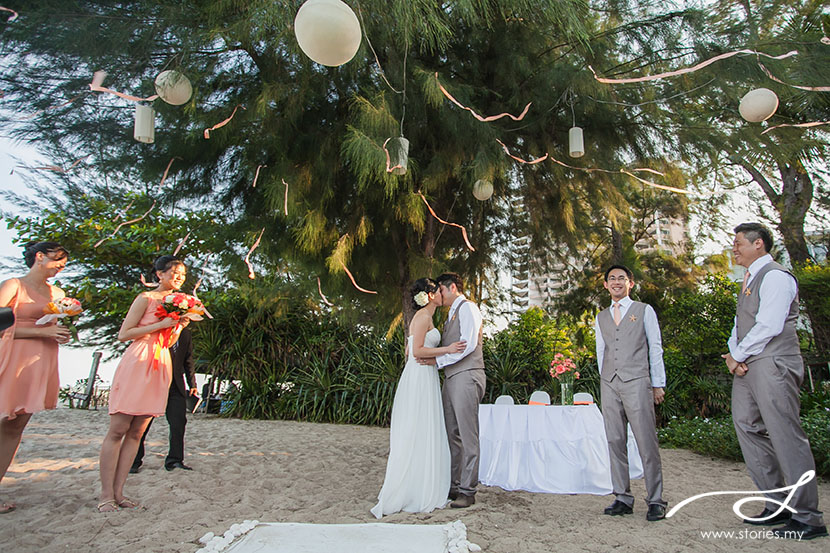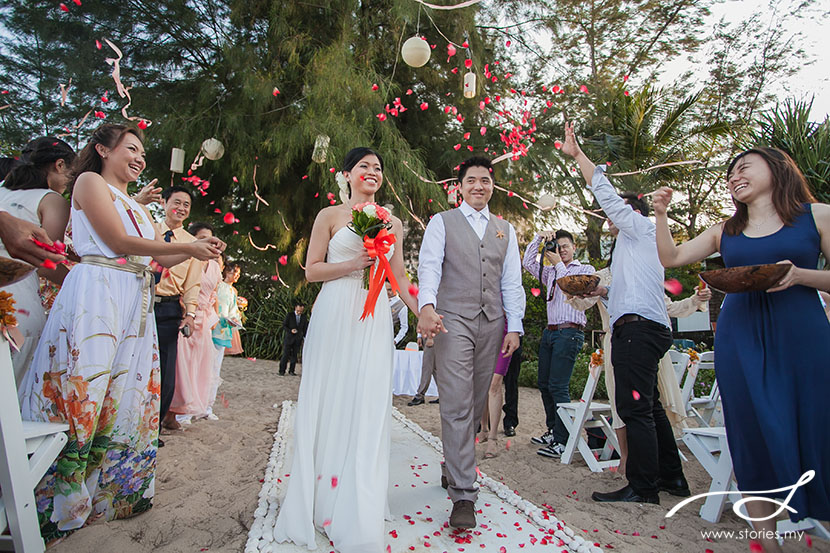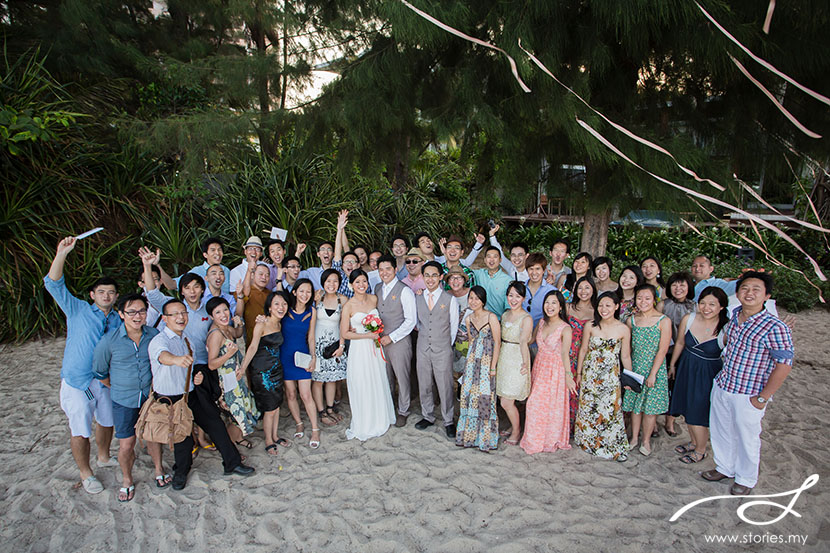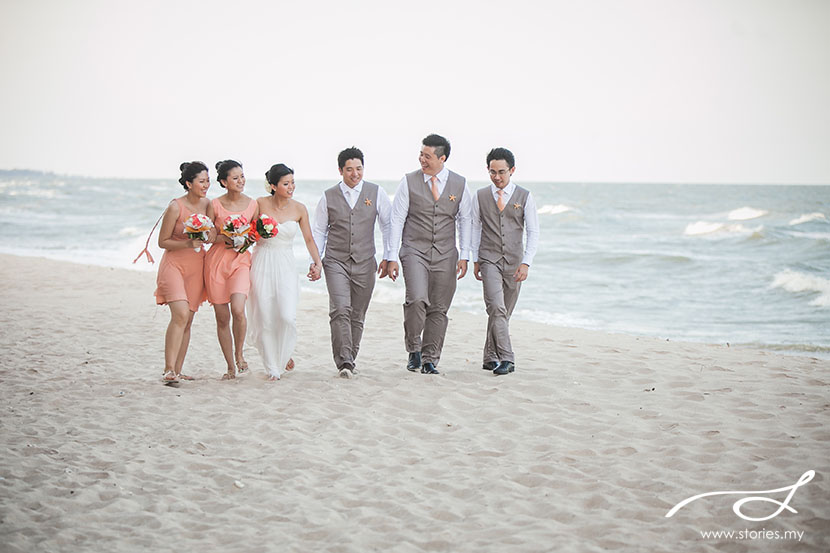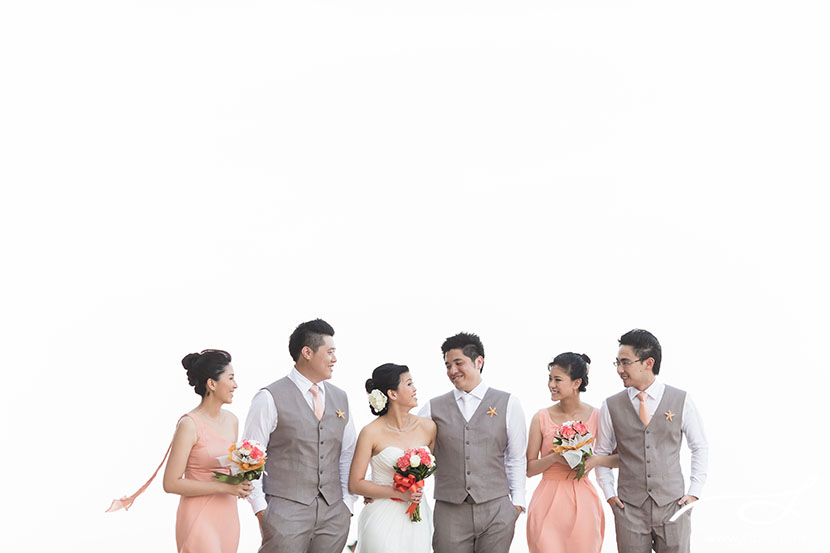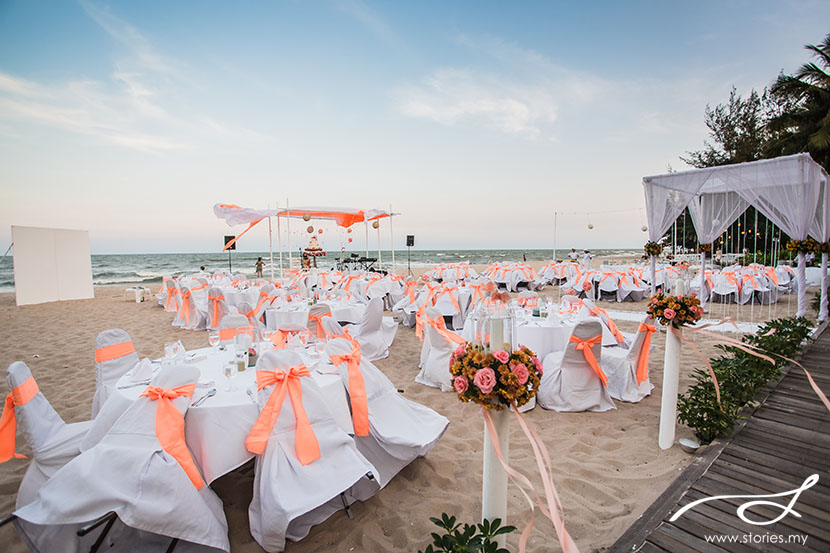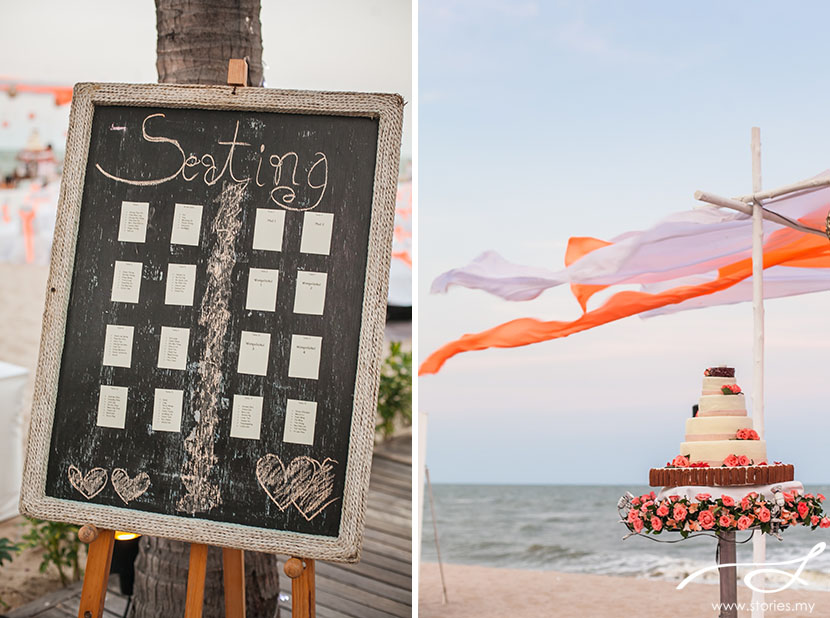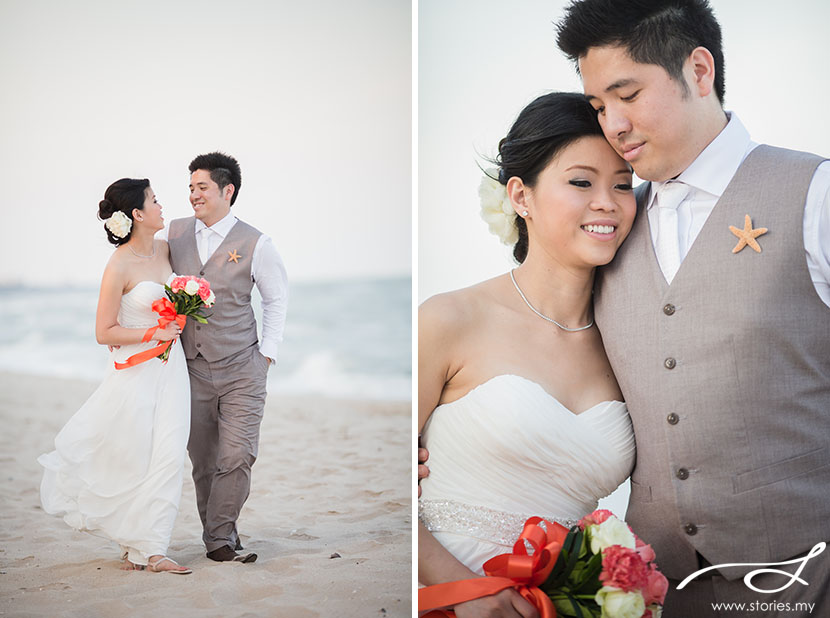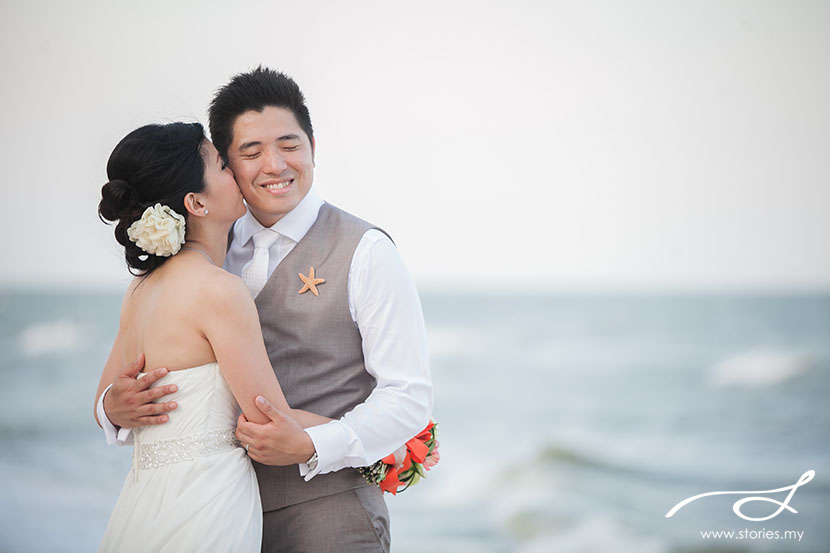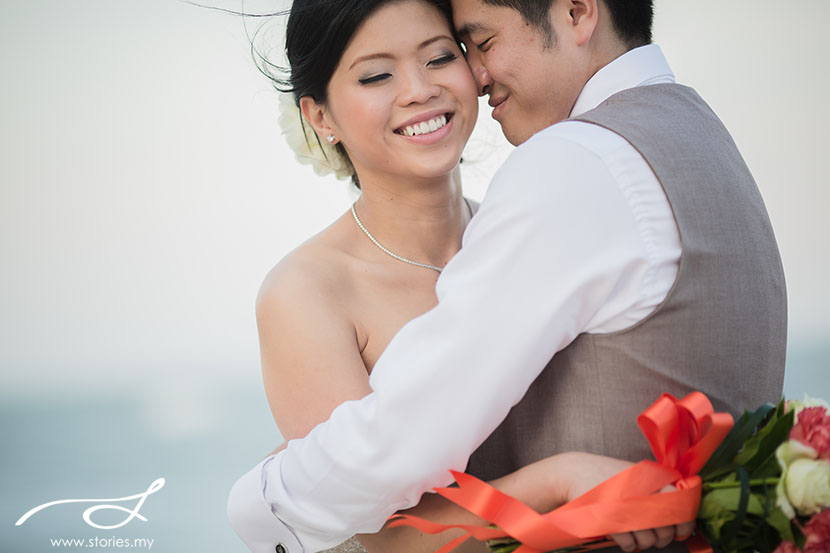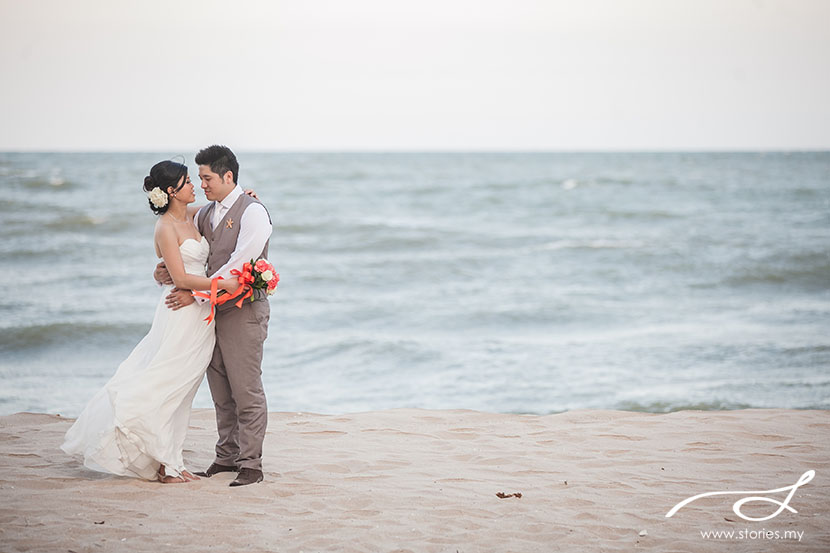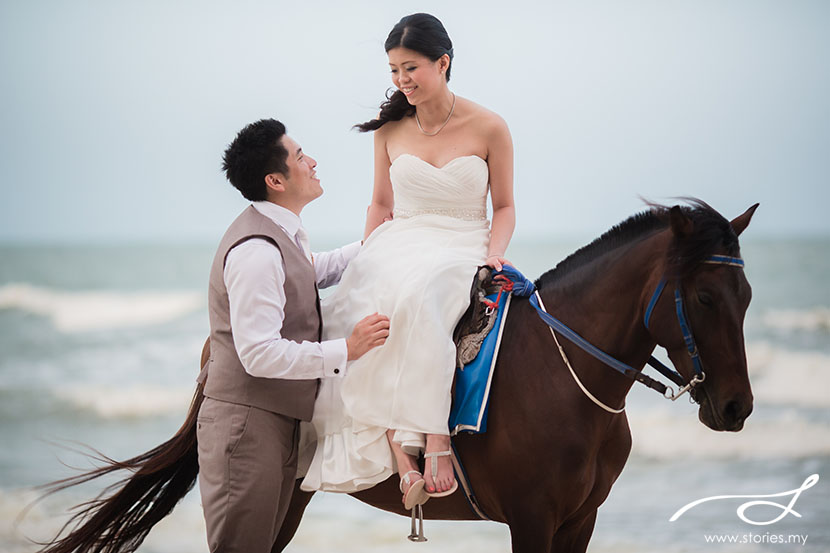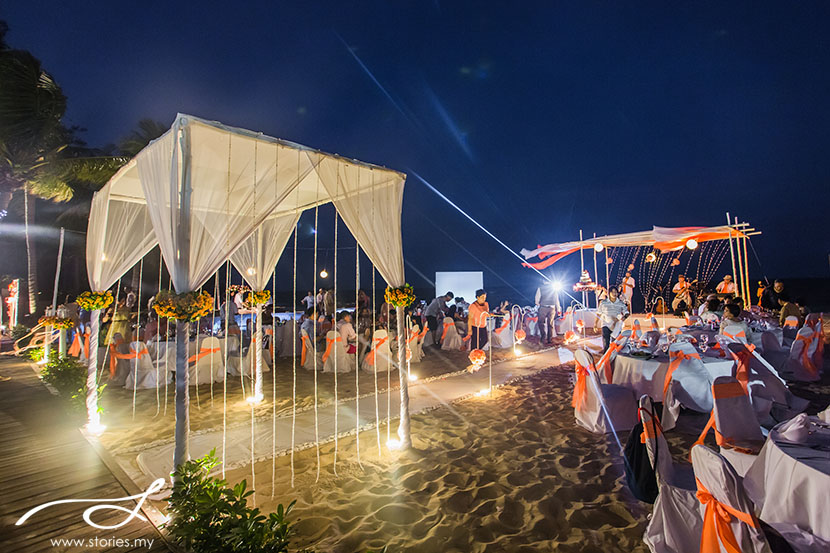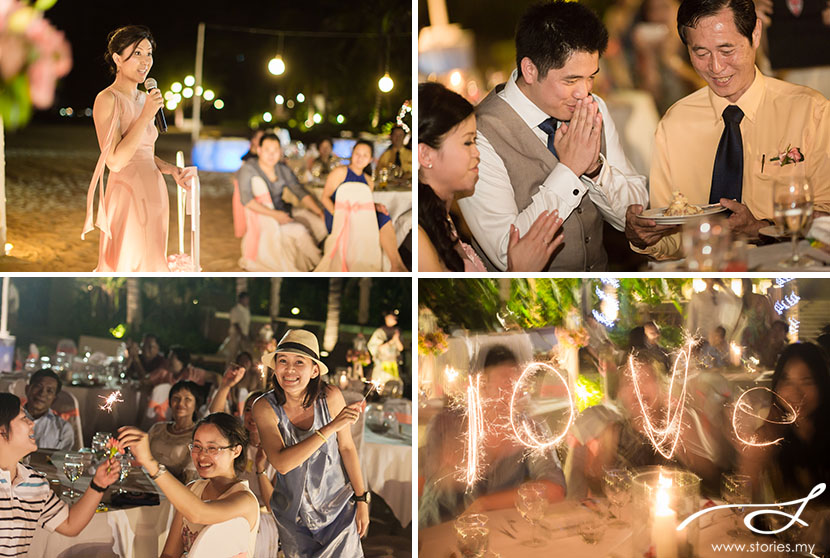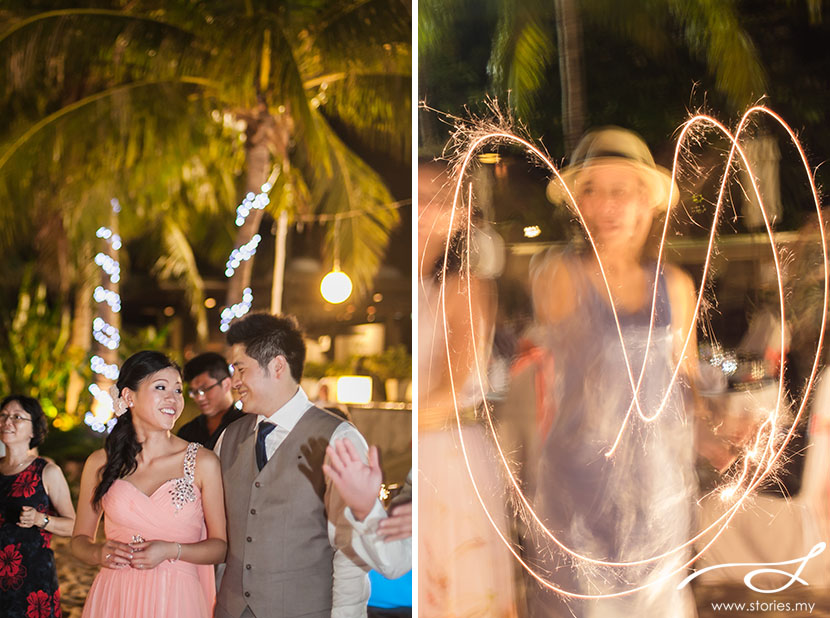 Credits:
Photographers: Grace & Weiming
Location: Veranda Resort & Spa, Hua Hin, Thailand
Decorations, cake, flowers: Veranda