He was there to attend his ex-roommate's birthday party. She was fashionably late. A stranger to John. But the moment she walked through that door, his heart literally dropped. John had no idea who she was, how she was related to the birthday girl or what ethnicity she was, but all he knew was that he HAD to meet this girl. Throughout the night, he tried to be as close as possible to her so he could initiate conversation with this mystery girl. That was all he needed to motivate himself to ask her out on a date the next morning, at 6am when he got home!
Over the next few months, they went on numerous dates, but though they were really comfortable with each other, John never worked up the nerve to hold her hand till 4 months later. But after he started, he knew, from that day onwards, he could never let go of her hands.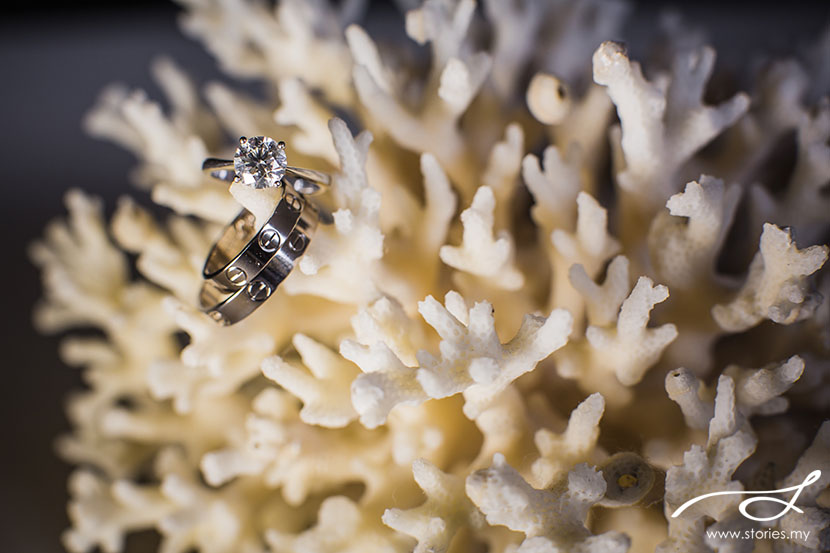 I only met John and Tiffany on the day of their wedding. They had flown all the way from the US to be wed at The Andaman, Langkawi. Some of their family members came from Hong Kong to witness the ceremony. When I walked into the room, Tiffany said to me, "Tell us if you need anything…Do whatever you need to get the shots."
Yes! To me, that was like a free ticket to move furniture in order to get better photos, and the freedom to control timing so that I can give them the best possible coverage in the time we have together.
That day, I witnessed one of the most amazing sunsets I had ever seen in Langkawi. John and Tiffany, the day couldn't have gone any better. Enjoy the wedding video highlight below, and the photos in this post!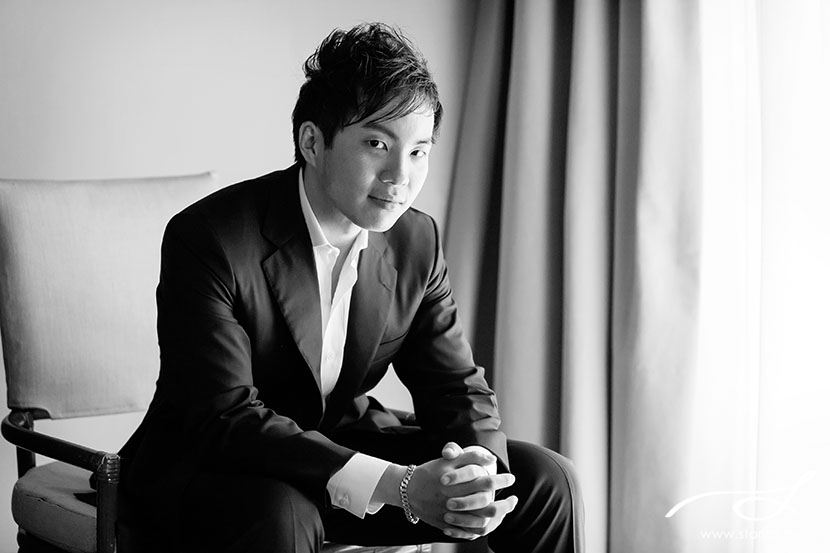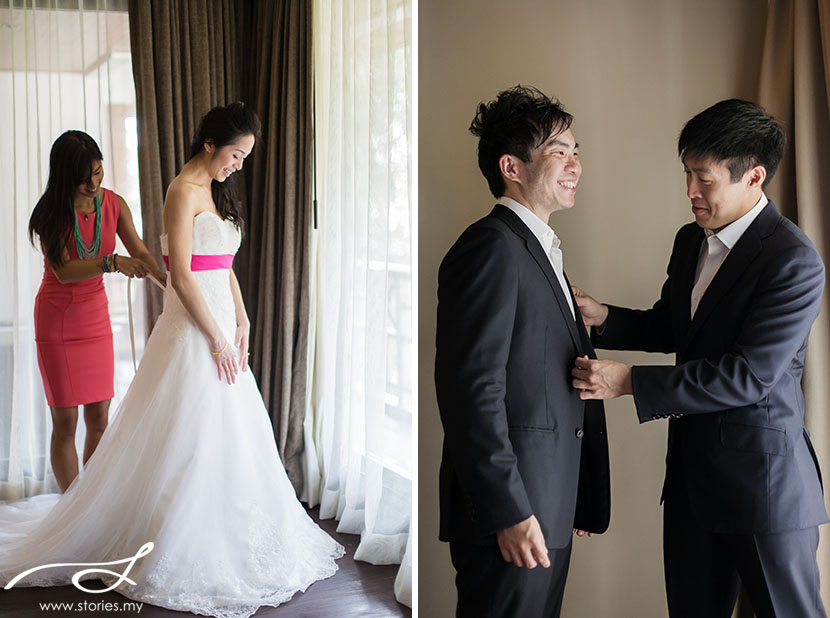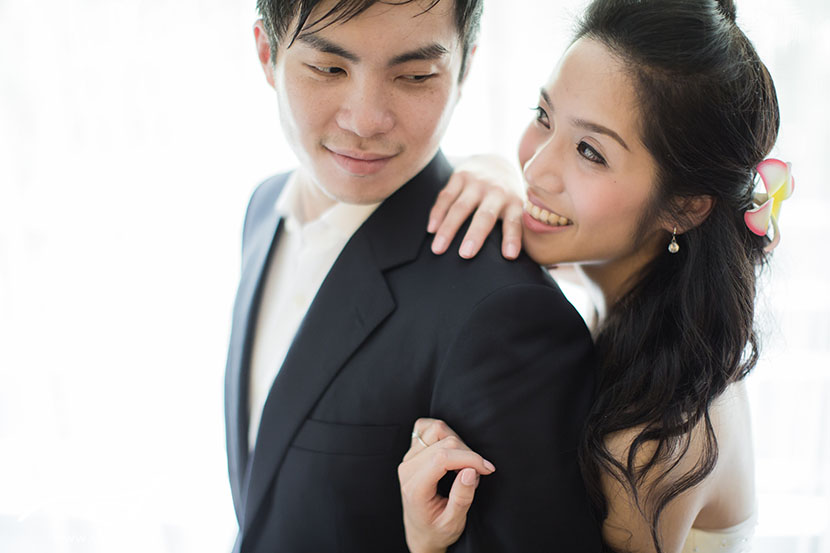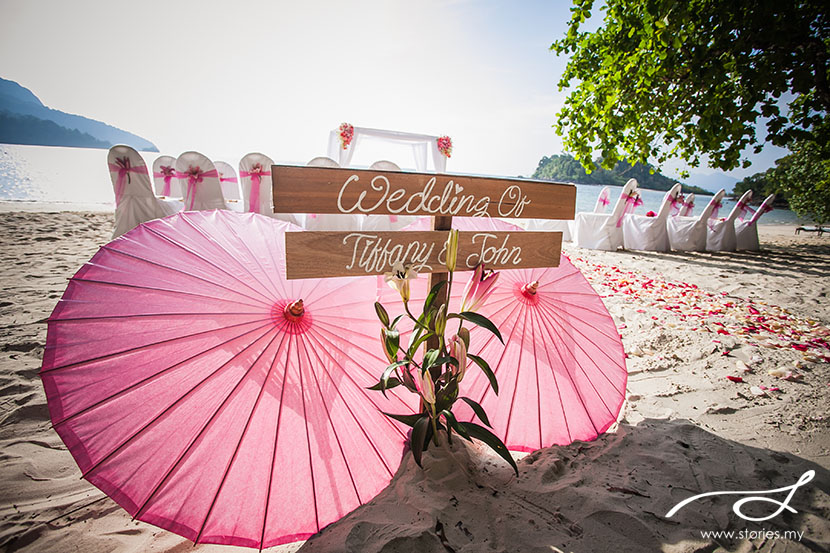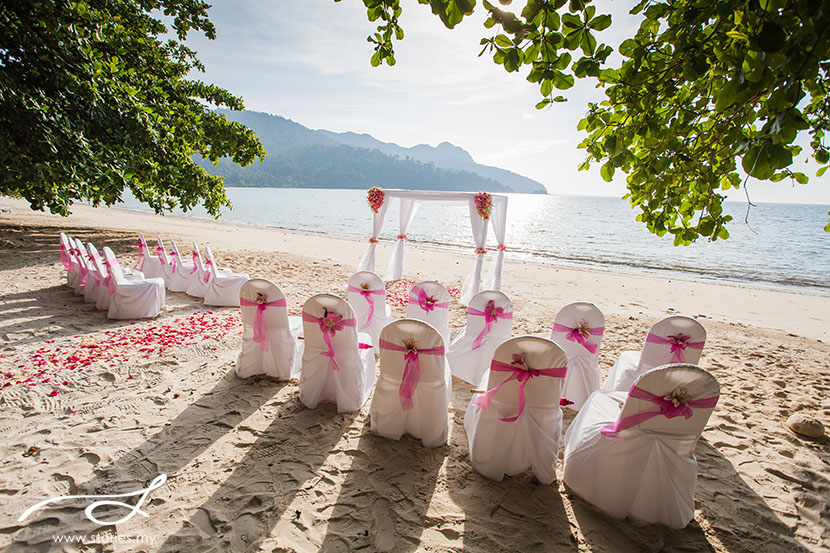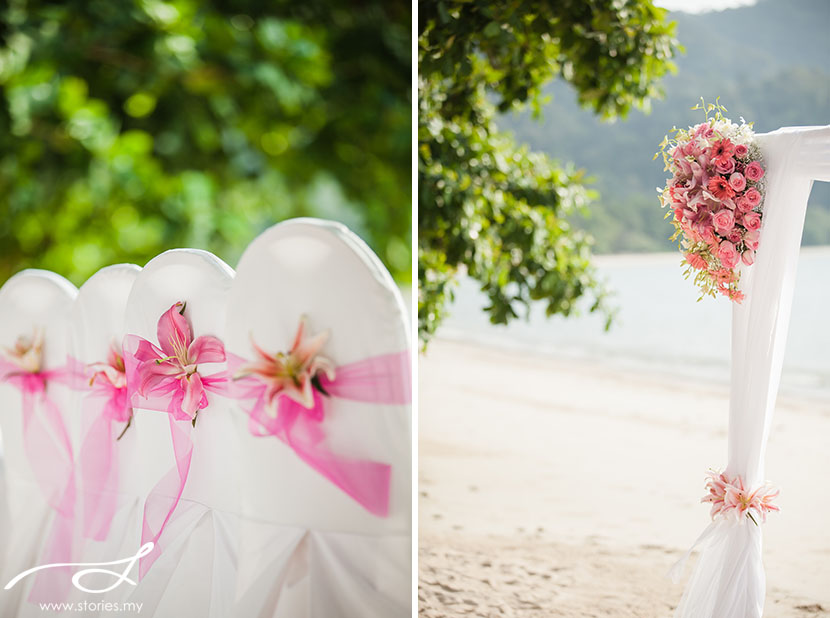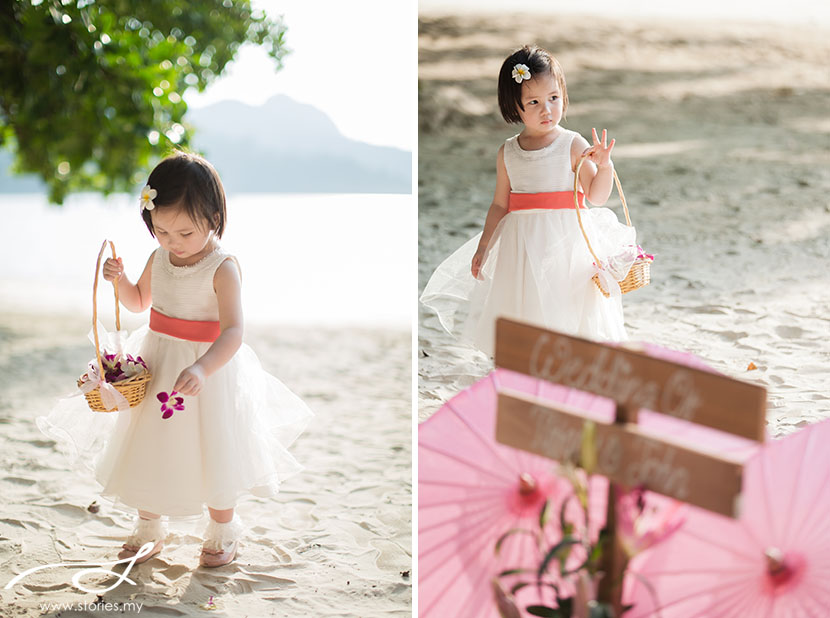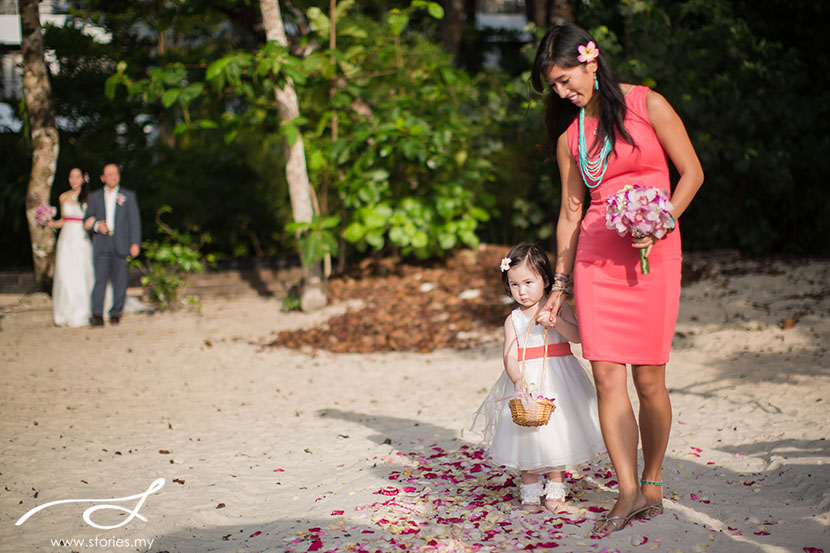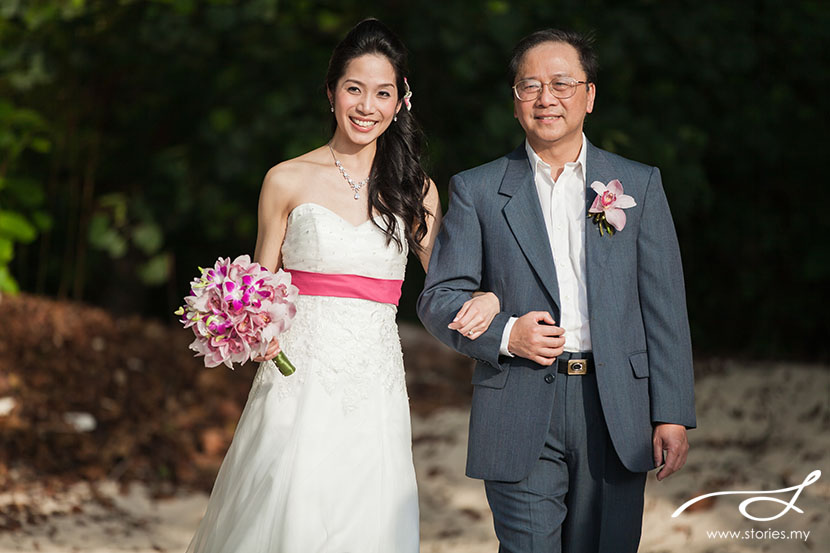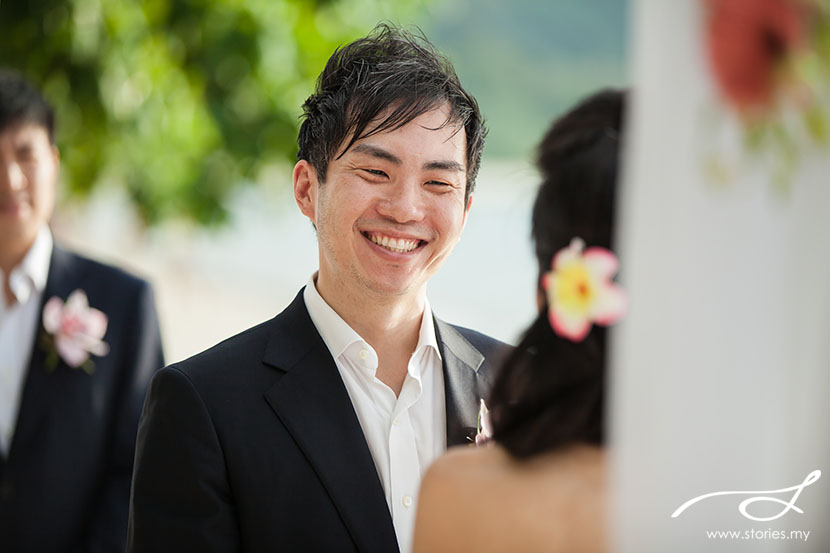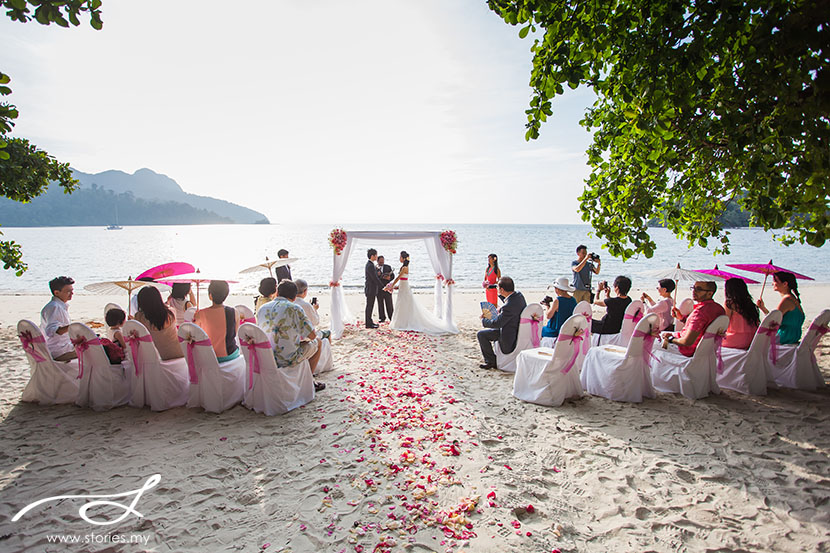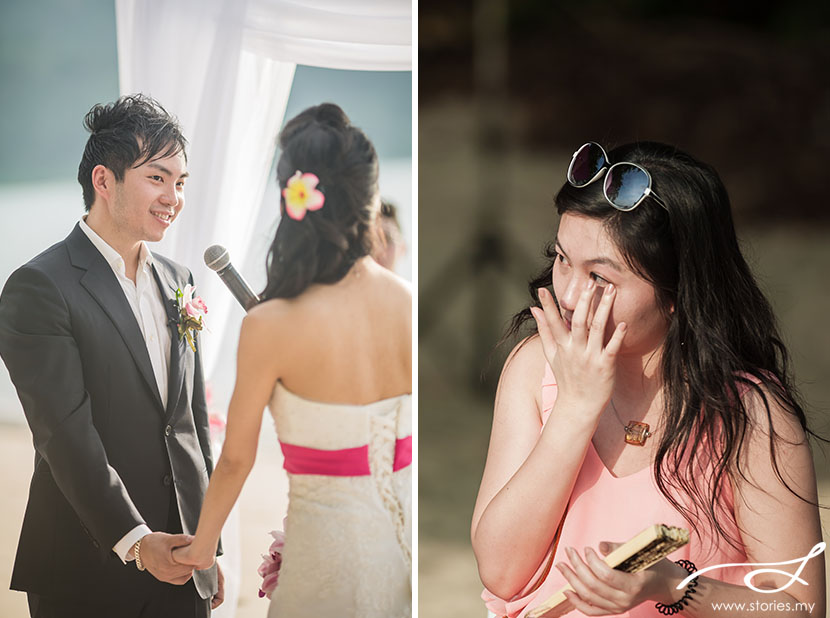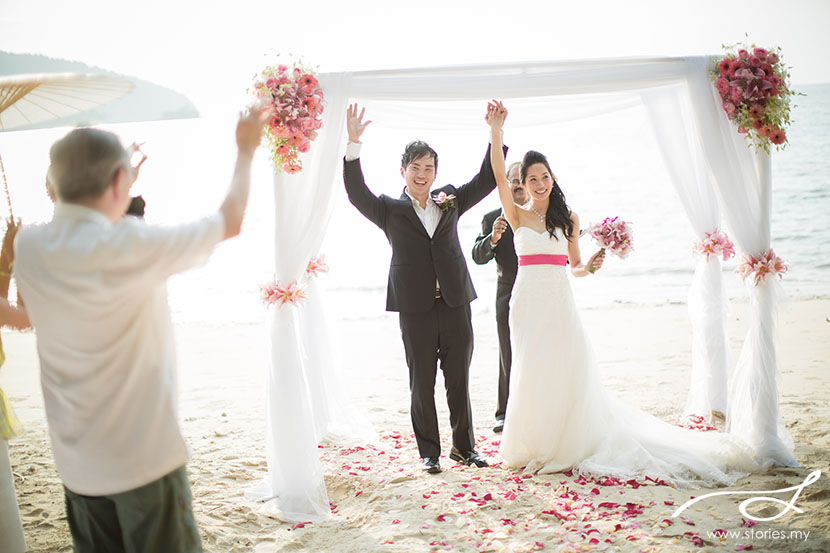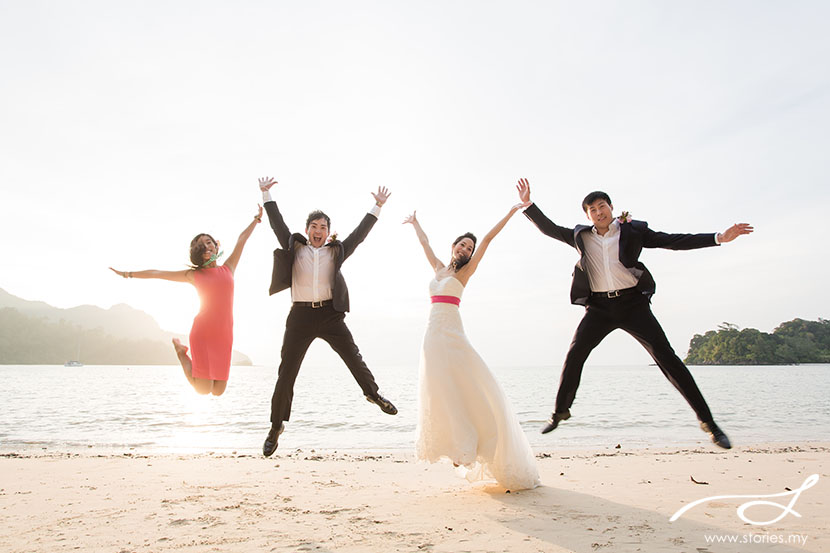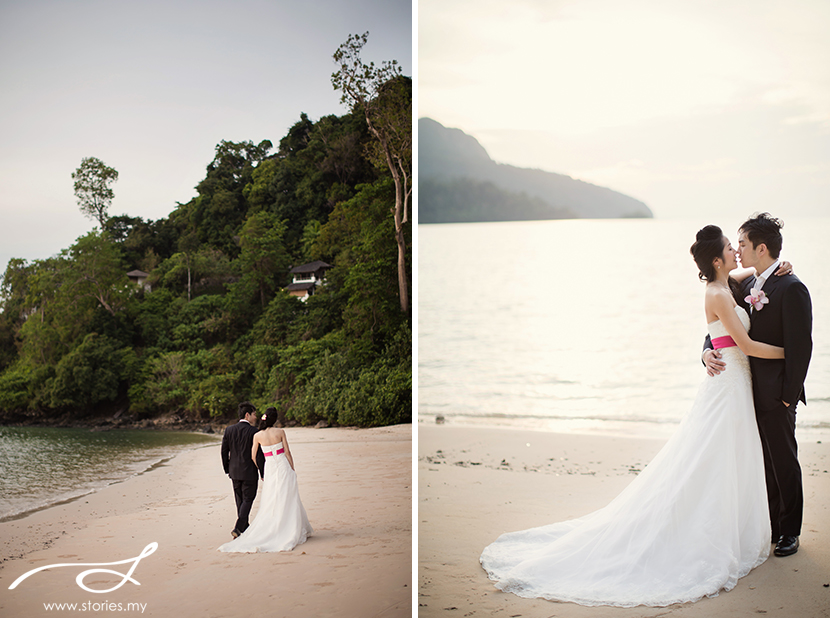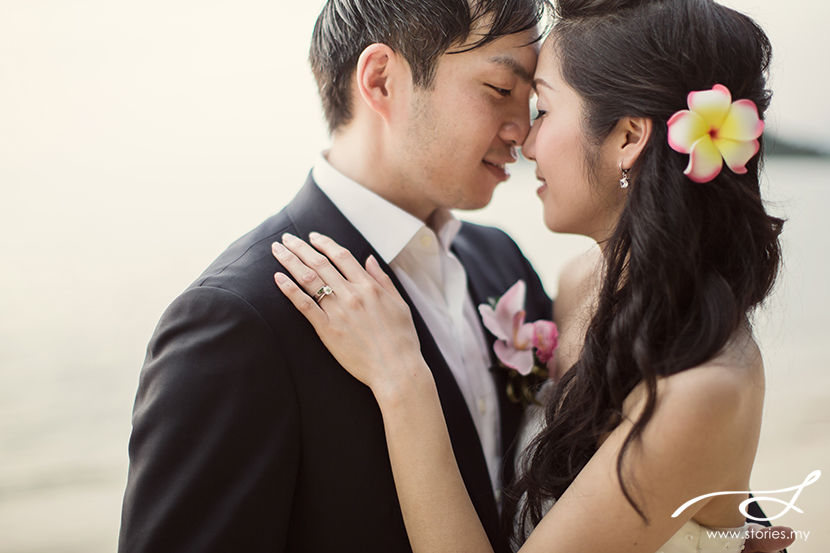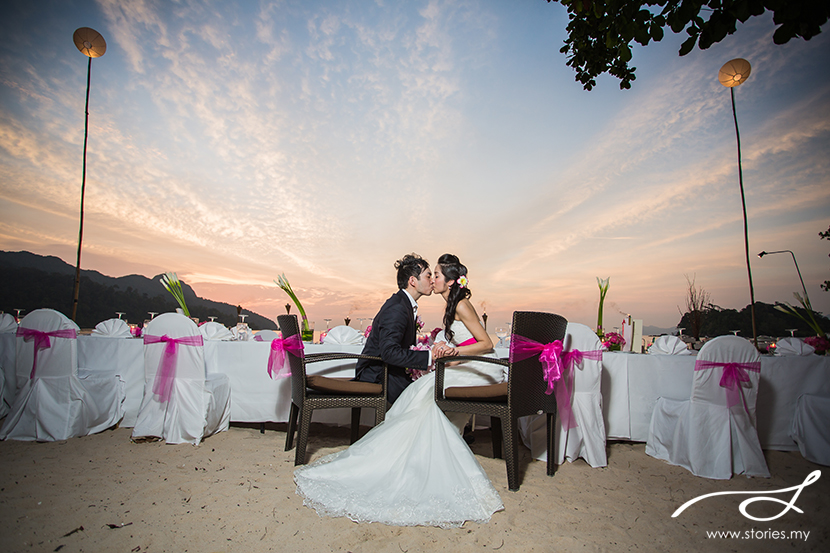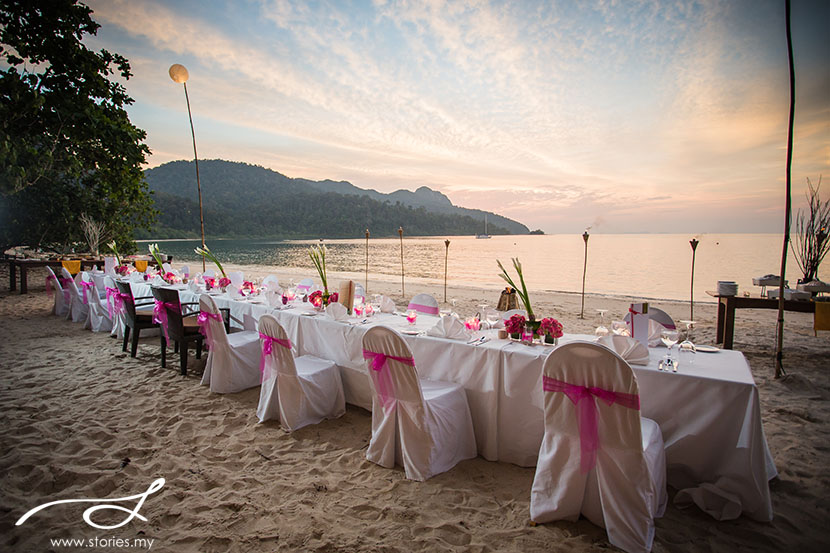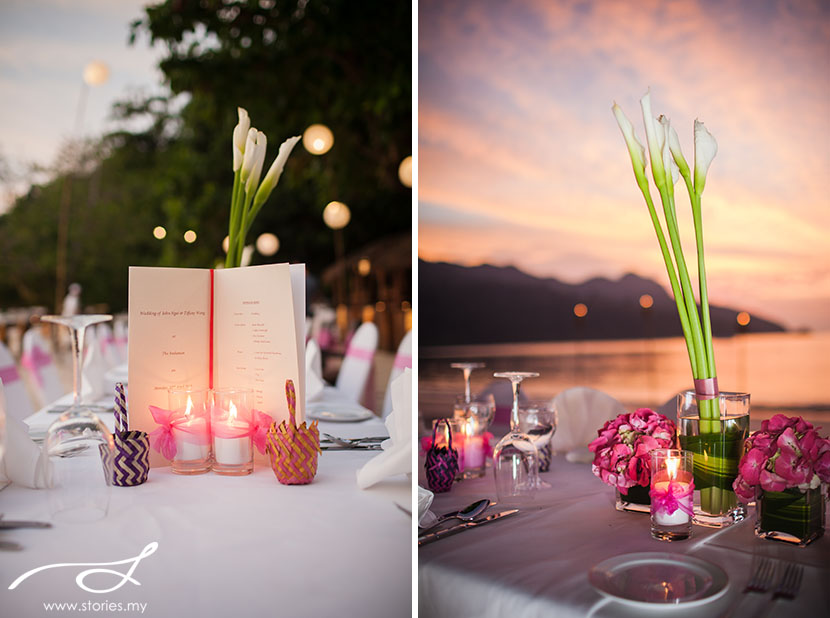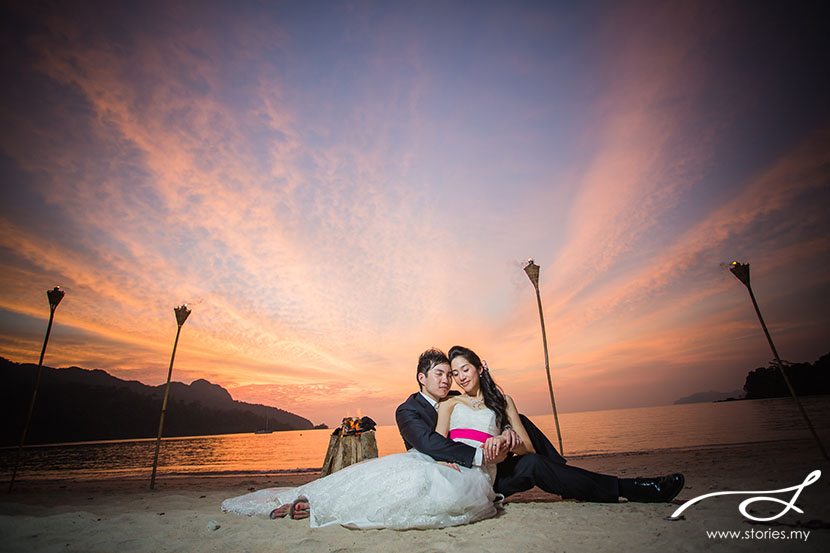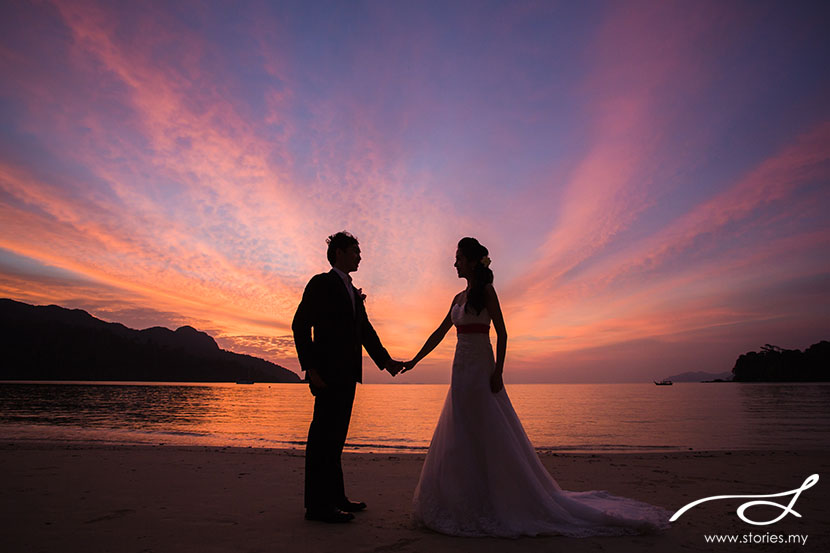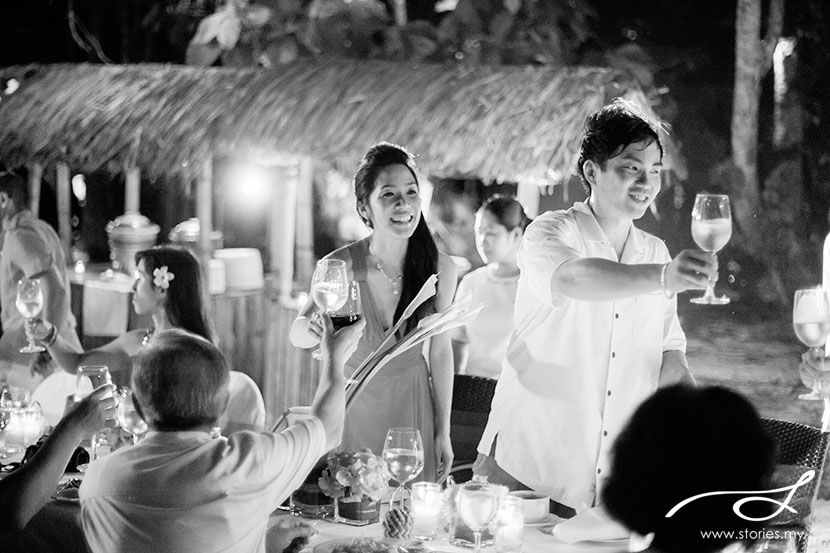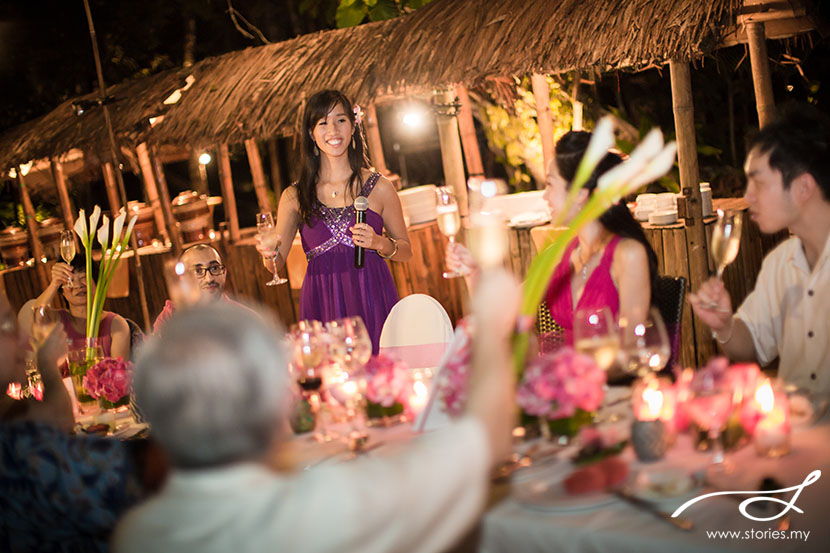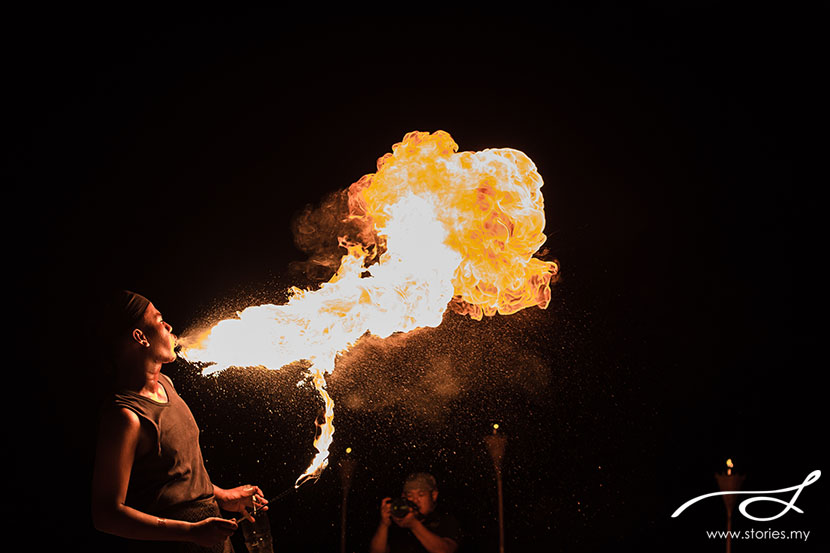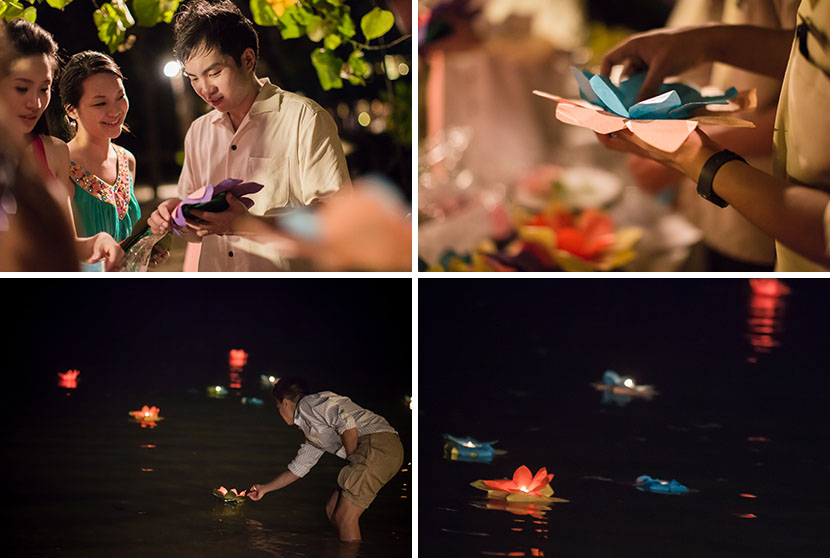 Credits:
Photographers & Videographers: Stories.my (Grace, Weiming, King & Nick)
Location, Decorations: The Andaman, Langkawi
Wedding Gown: Cattleya Bridal, Chicago, USA
Groom's Attire: Y. William Yu Co., Hong Kong
Make Up: Jojo