Pulau Ketam holds a special place in my heart. When I was a young photographer, one of my first outings was to Pulau Ketam. I remember meeting this old man reading his newspaper in an equally old shop. He said that many of the young people had left the small island to work in the city. Indeed, it felt as if time stood still on that island. Now, years later, as I revisited Pulau Ketam for Charles and Lih Woon's pre-wedding shoot, I didn't think very much had changed. It had an old school charm which made it really special.
What was meaningful was that Lih Woon's parents used to work in Pulau Ketam years ago. We caught a private morning boat to the island from Klang jetty, just in time for sunrise.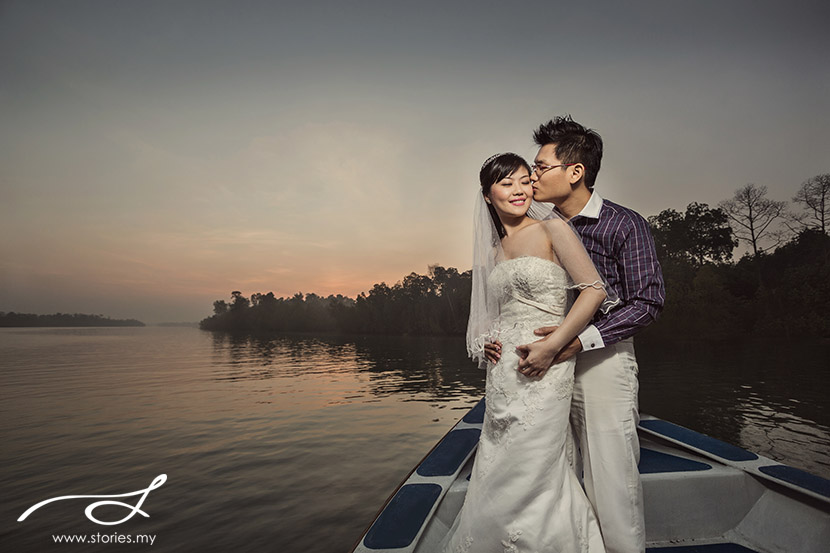 Charles and Lih Woon accommodated my every request. We had to trek back and forth along small, dilapidated bridges, passing by wooden homes in the hot sun. The people on the island were really friendly, and even allowed us into their home compound for photos!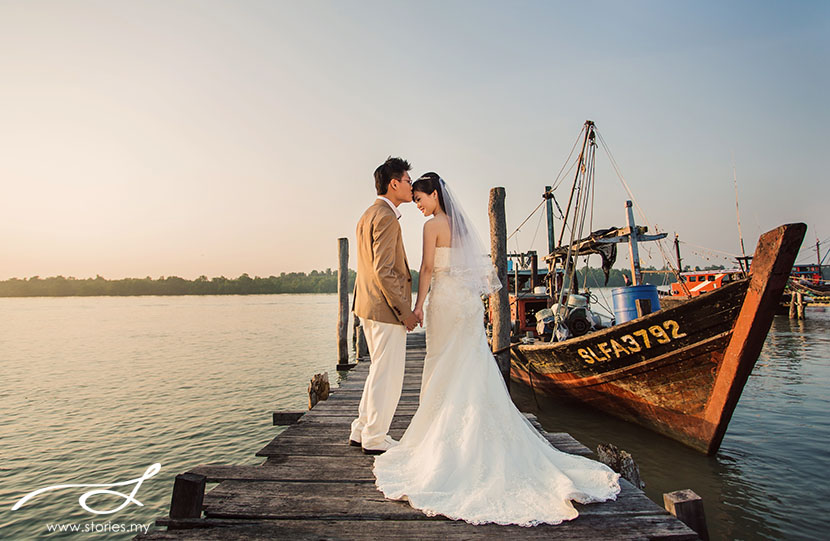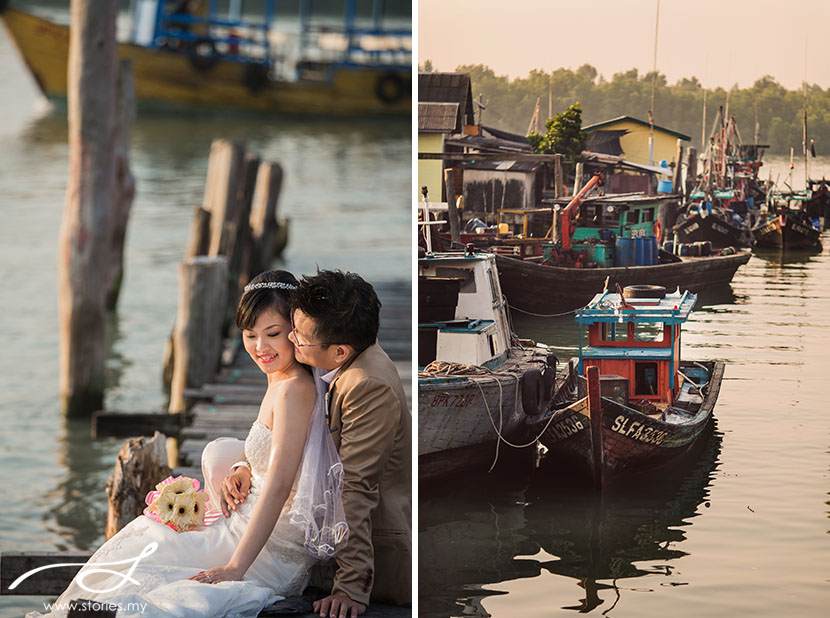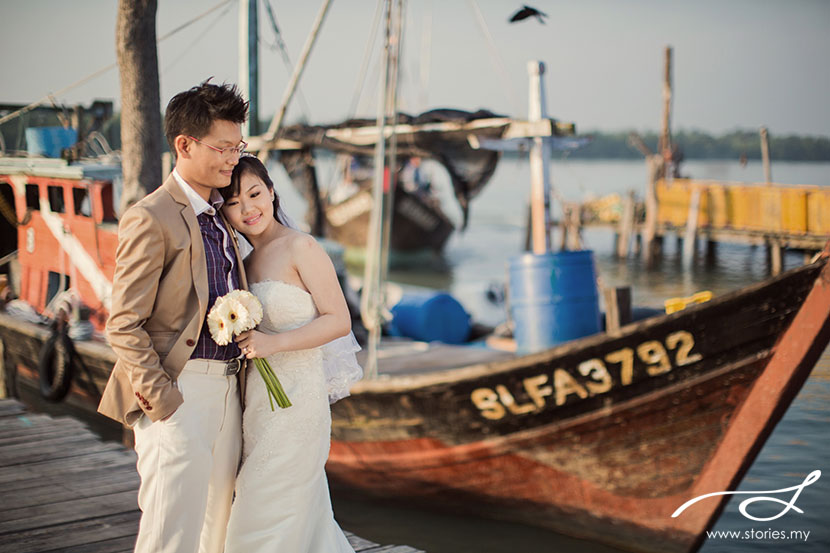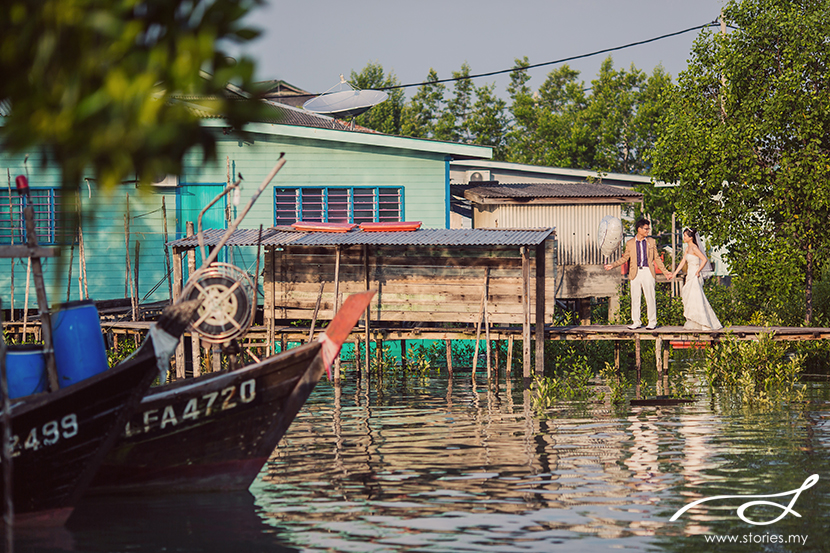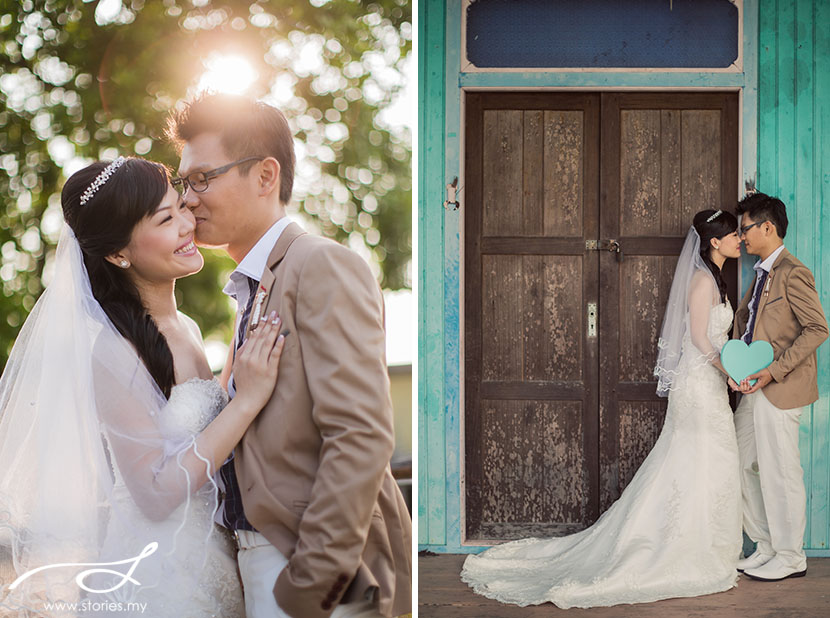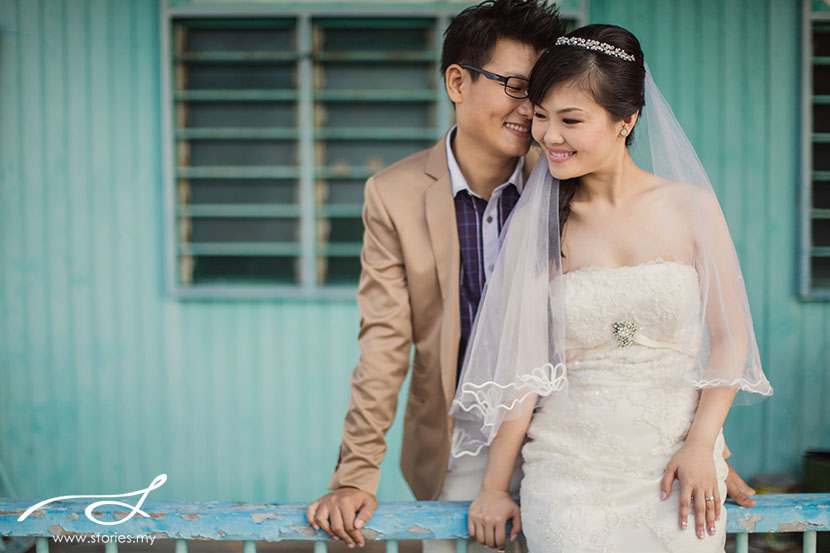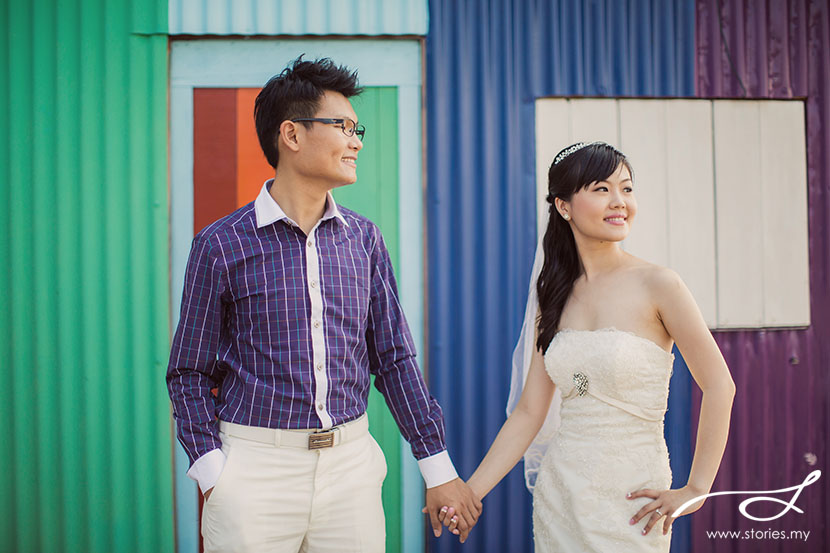 Woo hoo! They are getting married this weekend!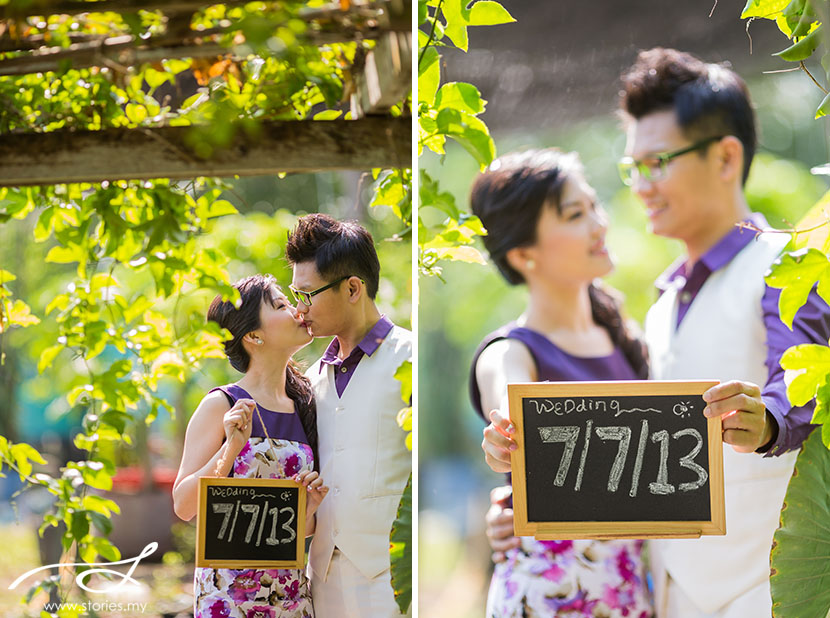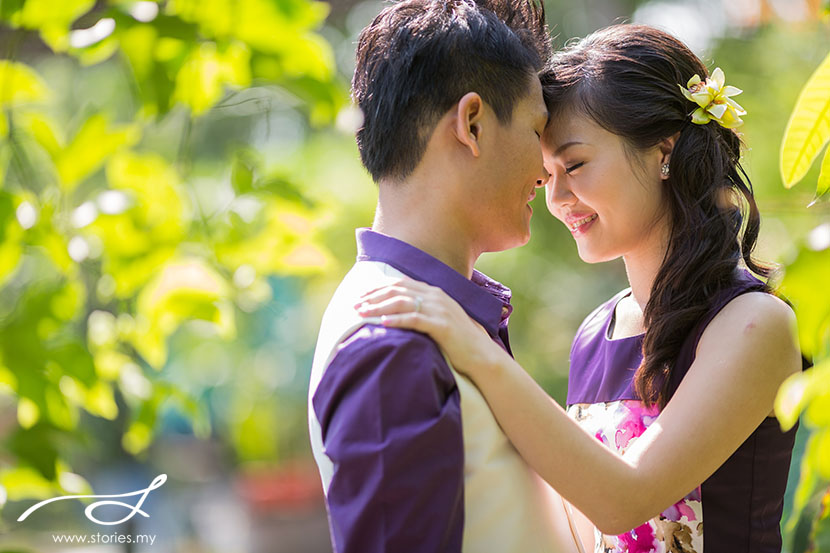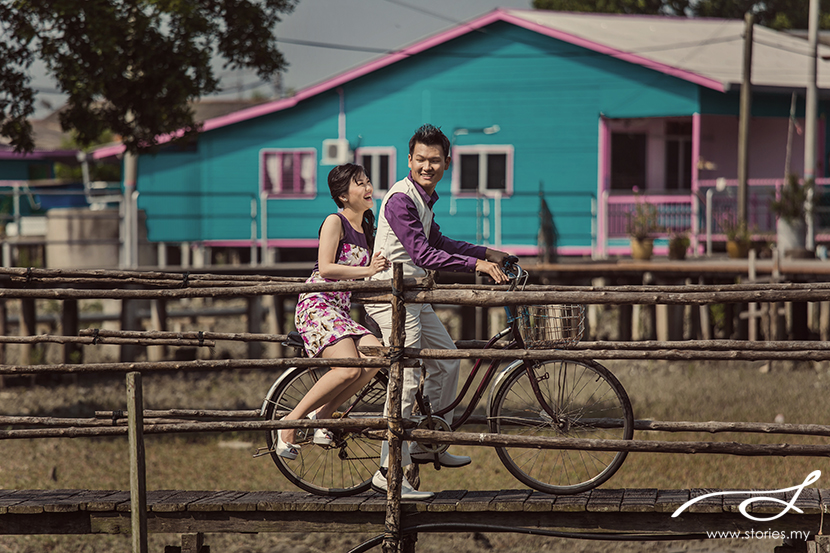 Oh, one of the very challenging things I had to do on this shoot was climb on this half-built bridge pictured below! I have small feet – like size 4… so I imagined myself tripping on some wires, tumbling over unceremoniously into the sea below, with all my photography gear! Good thing Charles was a gentleman, and he carried my heavy equipment bag for me.
Gulp. I'd better 'up' my insurance coverage!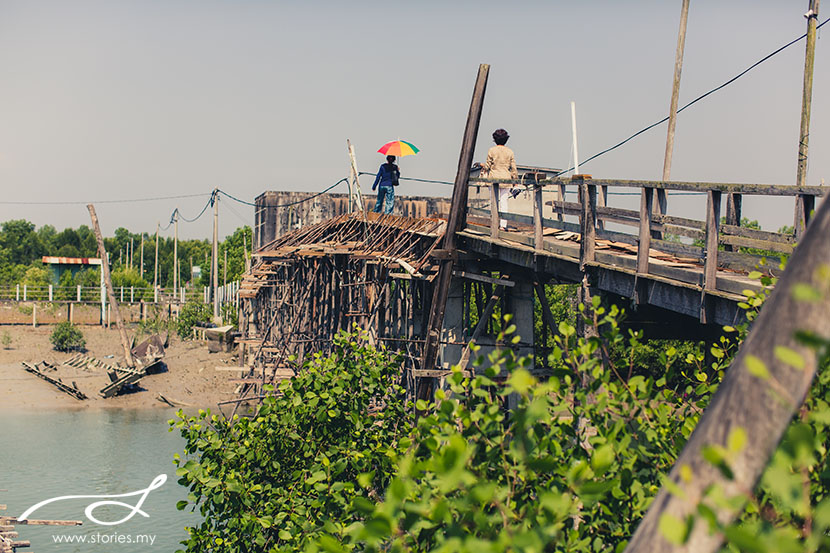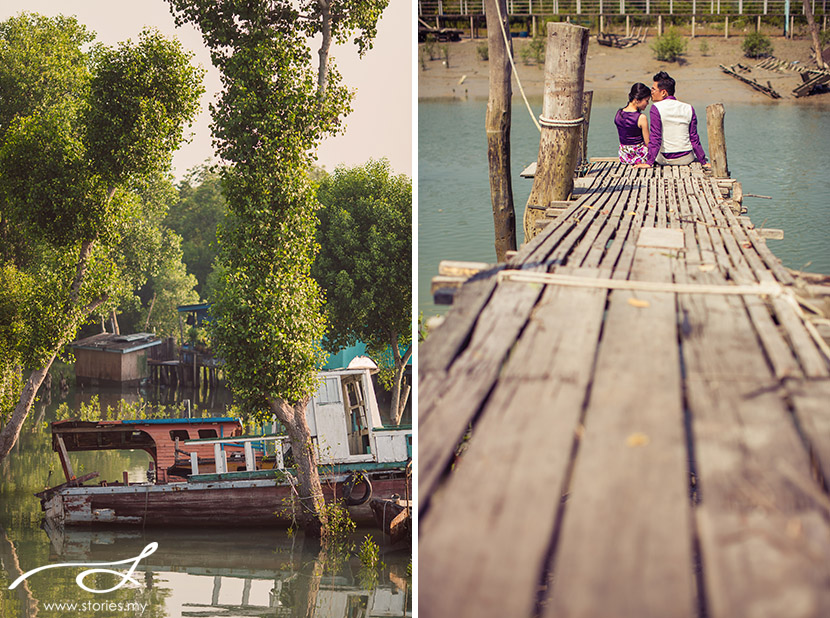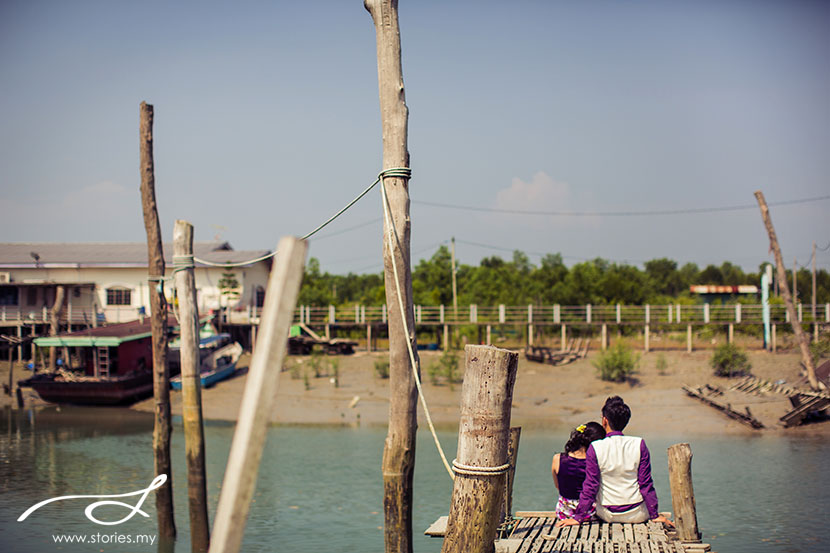 Congratulations, Charles and Lih Woon! Thank you for the late lunch treat as well on that day. Glad that the rain only started after we left the island. I wish you all the best for your upcoming wedding, but most importantly, lots of adventure on this journey of life together, as husband and wife.
Credits:
Photographer: Grace
Location: Pulau Ketam