It was an epic wedding – full of wonderful moments that will be etched in my mind forever. Roy's humour brightens the day and keeps us entertained while Pek Yee's infectious (loud) laughter reminds me of my childhood friends who are equally boisterous. The wedding was split to 2 days… the first half was the Chinese wedding ceremony in KL, followed by a beach wedding at the colonial-looking Danna, Langkawi. Seriously, I consider this a 6-star wedding…not just because of the gorgeous location and beautiful decorations that adorned the venue, but because it had all the elements that made it special – a superb couple that was so easy to click with, really fun guests who made the party happening, and family members who treated us like… family. Most of the decorations were done by Roy and Pek's friends and family members… amazing flower decorations by Pek's aunt June and stationery by her friend Hooi Yee.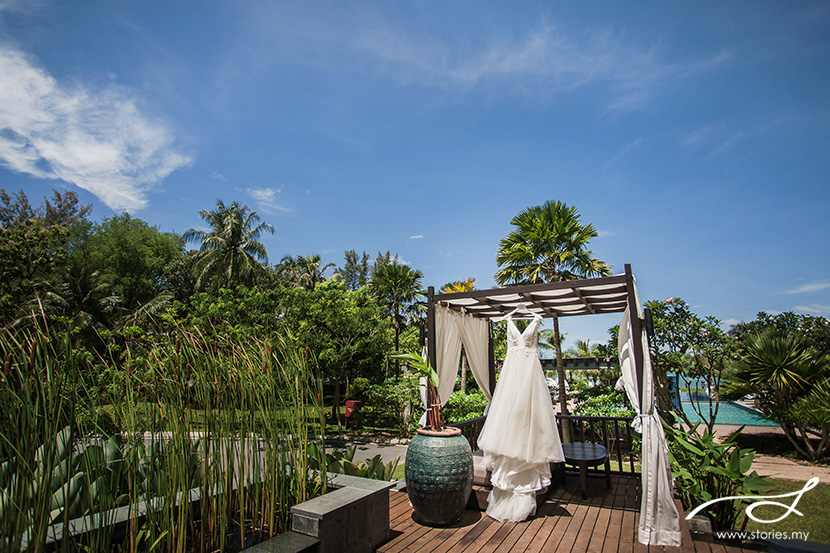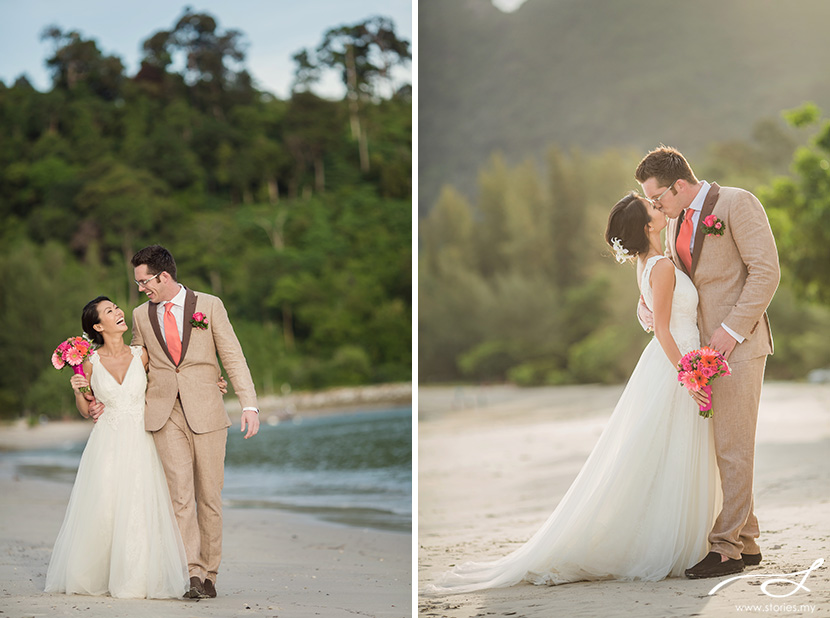 Through out my stay at The Danna, my team were treated so well by the staff there. I appreciate it that they didn't see us as merely vendors, and saw to our every need, making sure we had water to drink all the time, made sure we had a decent place to have our meals, brought us cutlery and even offered us home made butter when it wasn't necessary! Needless to say, the team ate well and slept really really well the night before and after the wedding, which made us really happy campers!
I love it how Roy and Pek Yee blend so easily into each other's culture. Swiss and Malaysian cultures are worlds apart, yet, they seem so at home with each other, and even speaking a little of each other's language. Roy's Mandarin is definitely better than mine, since I am a pure 'banana' as how Malaysians would put it (yellow on the outside, white on the inside – someone whose first language is English).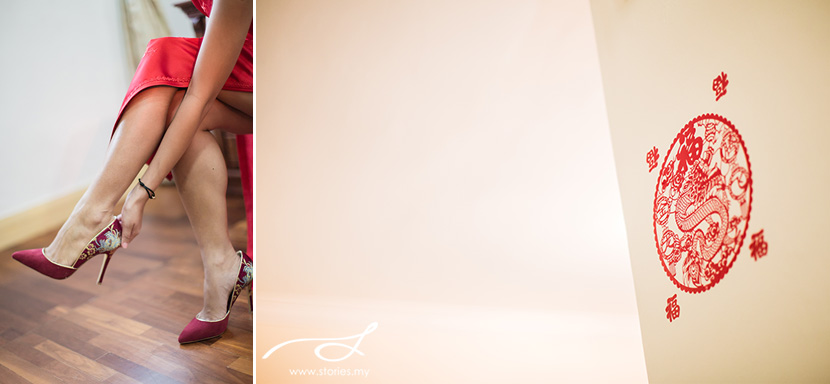 So, they met in Shanghai, China about 3 years ago… and here's how the story goes…
Roy & Pek's Story…
I decided to join my housemate's boyfriend birthday celebration, determined to make some new friends in Shanghai, the city that I will be calling home for the next few years. After a long night, while waiting for my housemate to leave with me I saw Roy holding a pitcher of drink. I just grabbed it from him and started drinking. He was a bit shocked, by the fact that a girl just decided to steal his drink without asking. Shortly after, I just left the party. He was even more shocked thinking, "How can she just come drink my drink and just leave like this, I don't even know her name".
Being the unofficial photographer of the night he looked through his camera and found my picture. He spent the night asking around if anyone knew me. Finally, he got lucky as one of the girls told him "Oh she is my housemate". And that was how he got my number.
We started exchanging text messages and he decided to ask me out for dinner. I already had plans for that night though and told him that I will be "on a date" (my friend's husband was in town and she told me to take care of him). He was disappointed thinking that he got rejected, the first time in his life. Hahaha.
Out of the countless restaurants in Shanghai, we ended up in the same restaurant! As I was walking into the restaurant, I saw him and he came to say hi. It was only then that he found out my 'date' was a friend's husband.
What are the odds of ending up in the same restaurant in Shanghai? That was the night where we both knew we were meant to be.
I seriously had issues cutting down the number of images in this post… so be prepared for a visual overdose!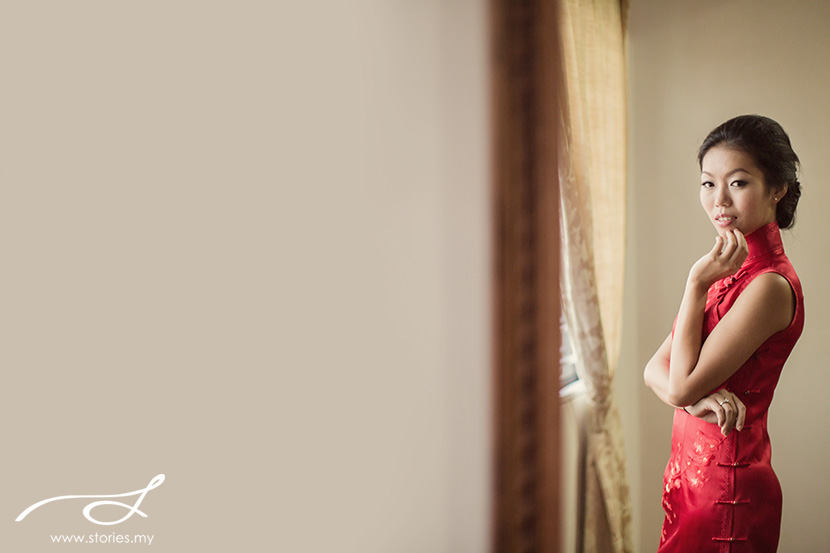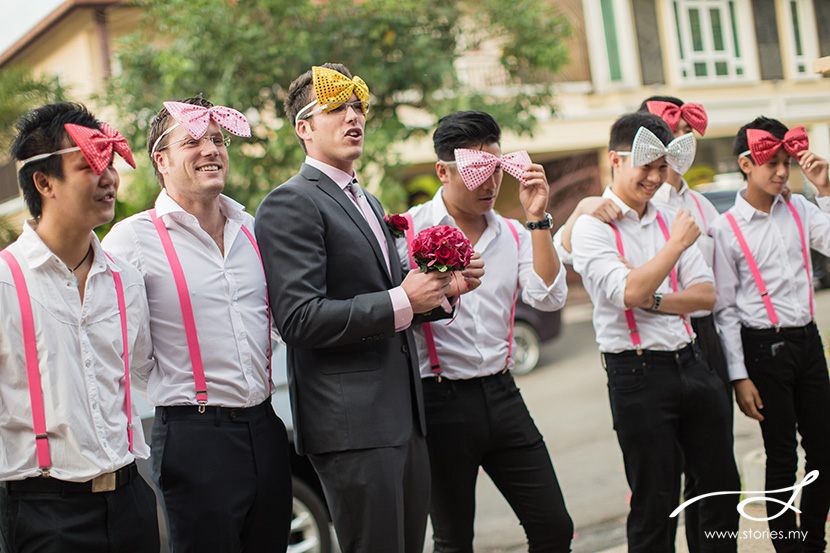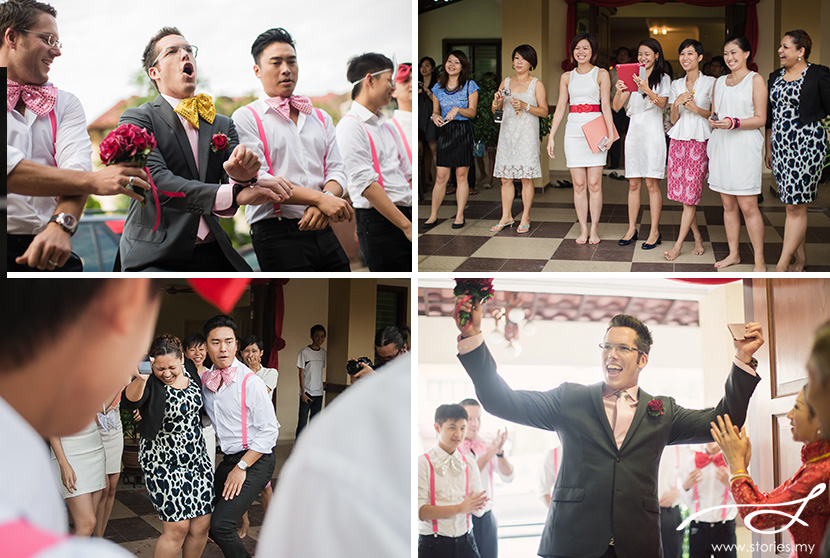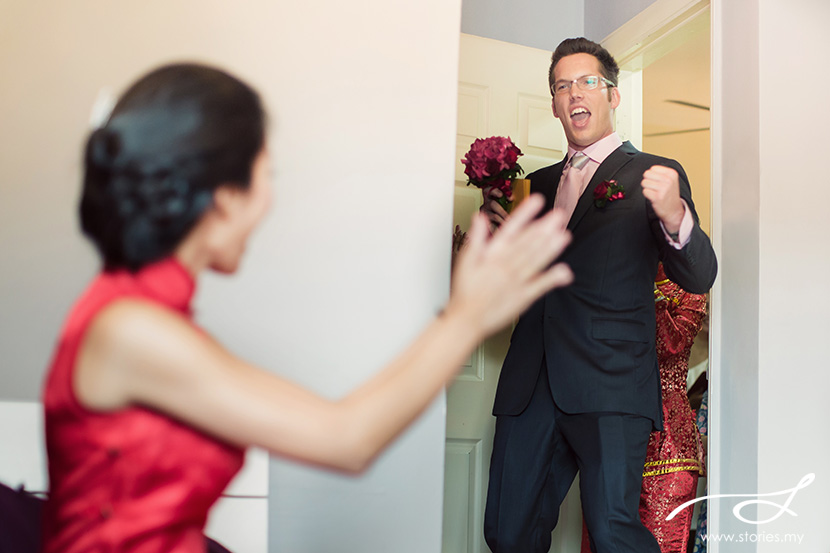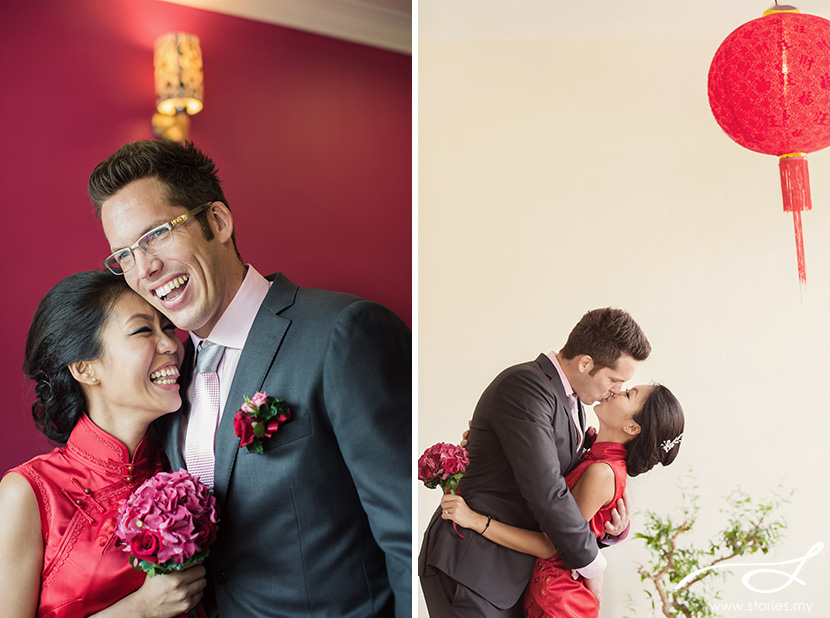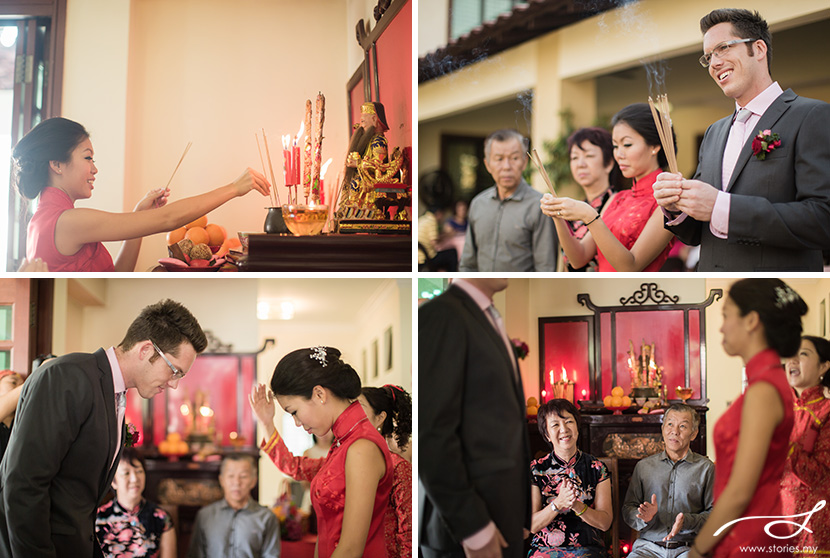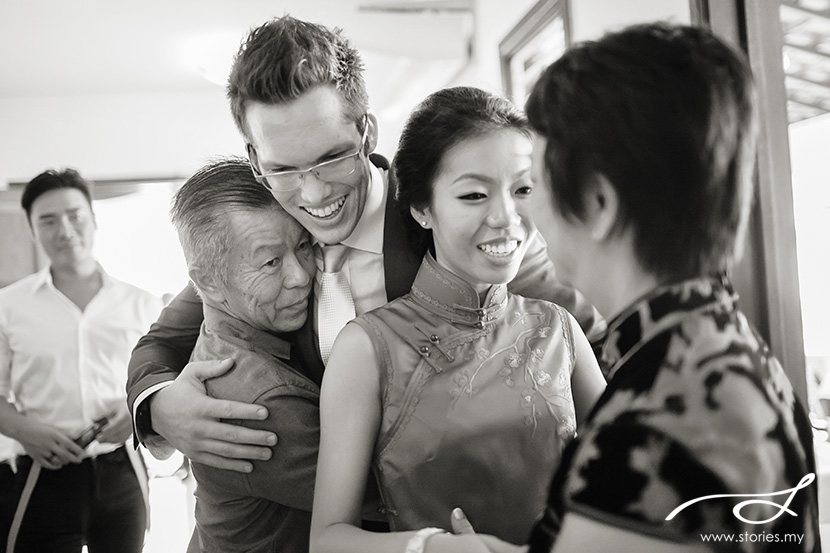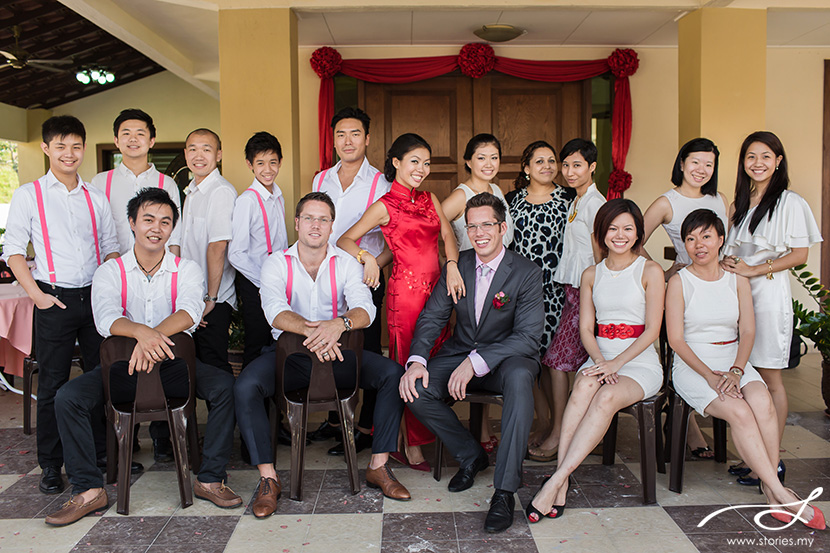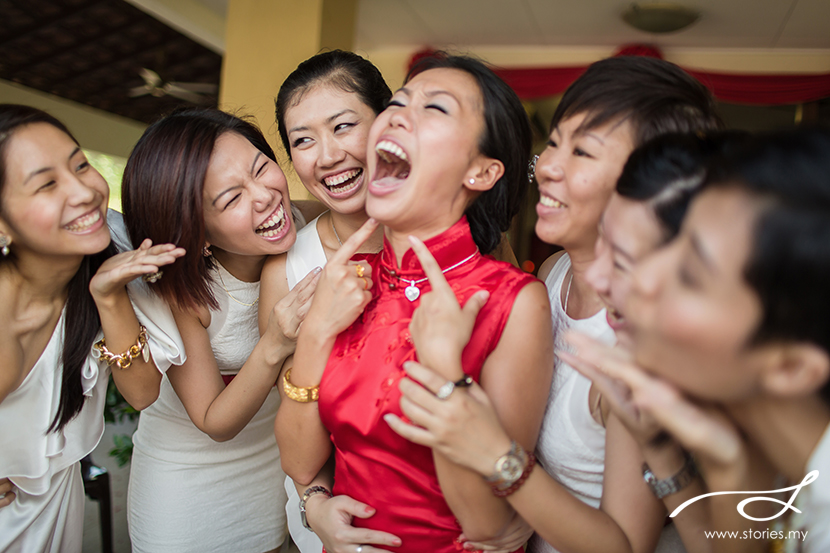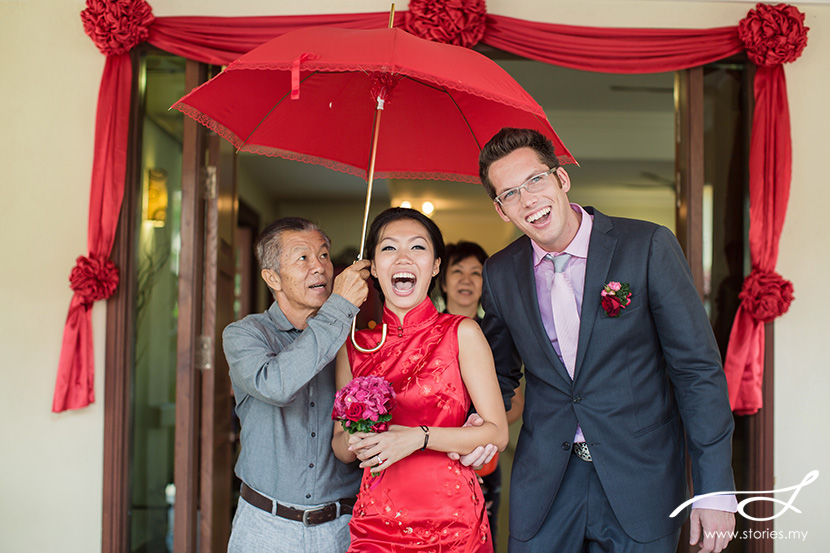 That same day, we traveled to Langkawi and had the 2nd half of the tea ceremony at the Danna.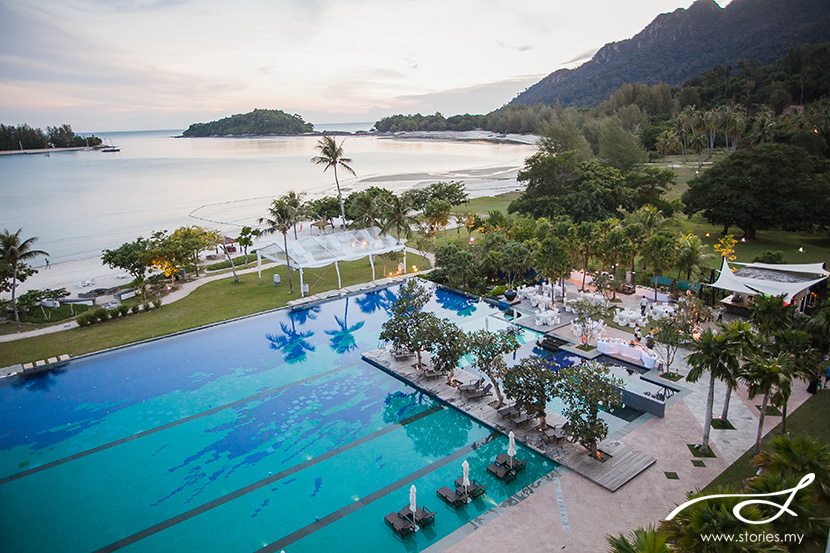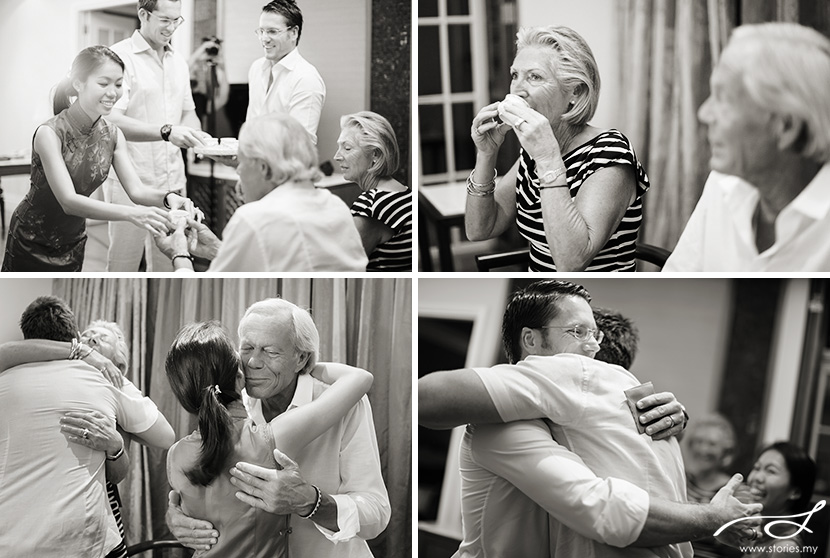 The next morning, the sun broke through the clouds and everything looked perfect.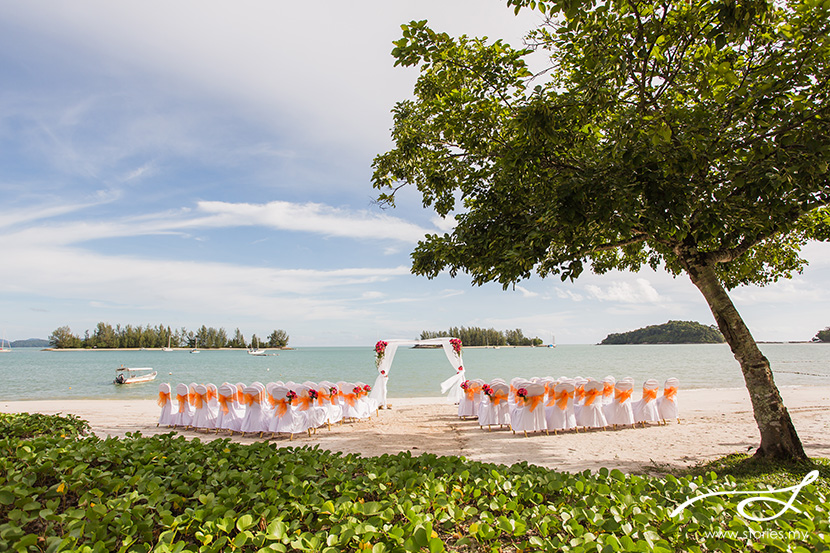 I love their 'message in a bottle' wedding invite! Perfect for a beach themed wedding.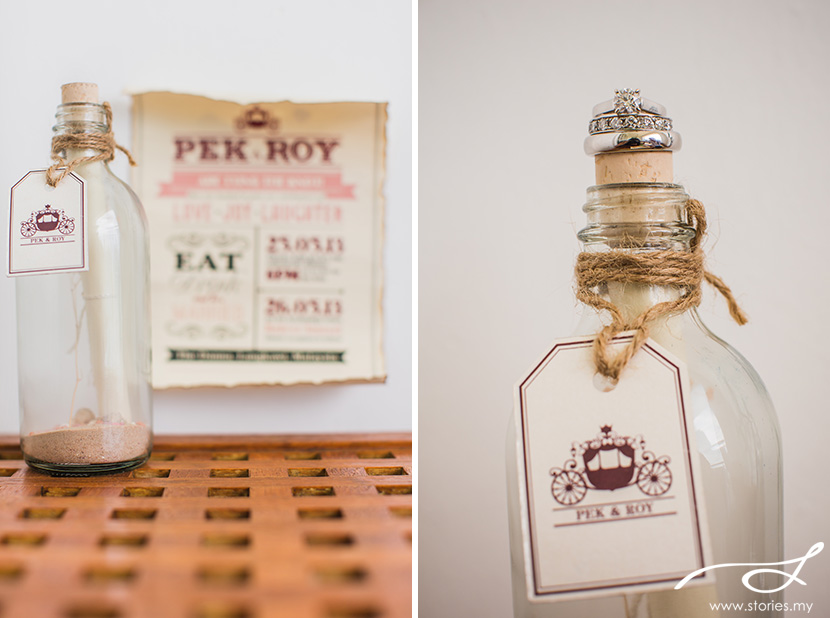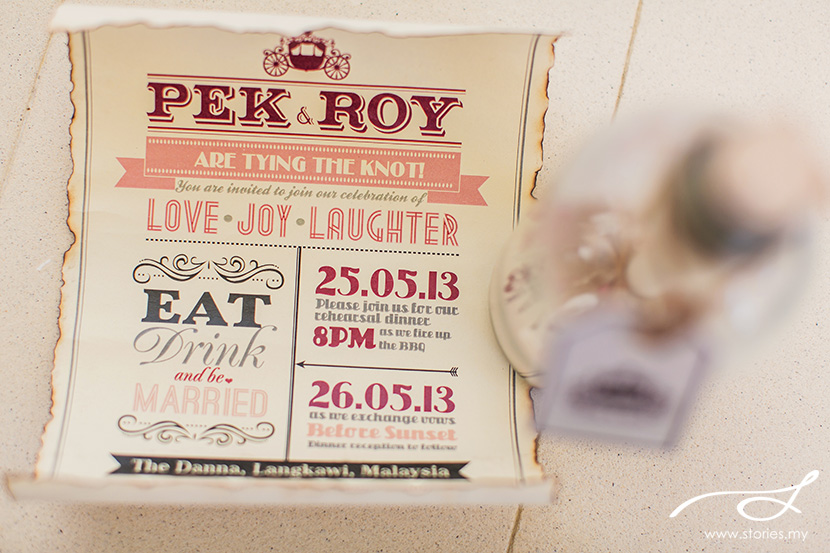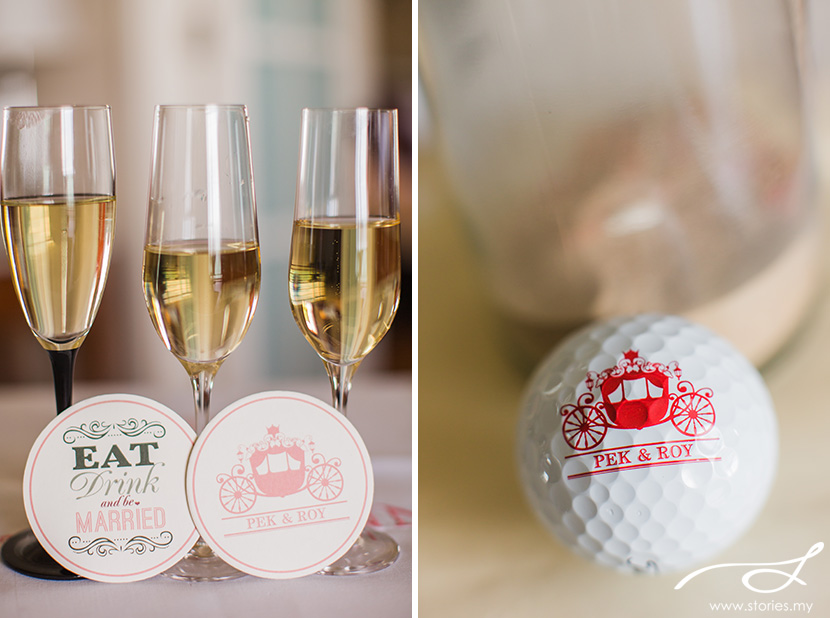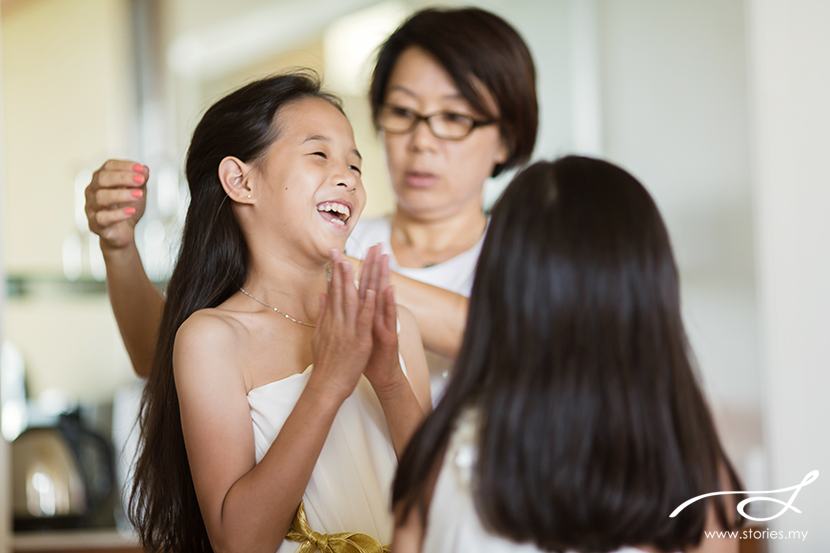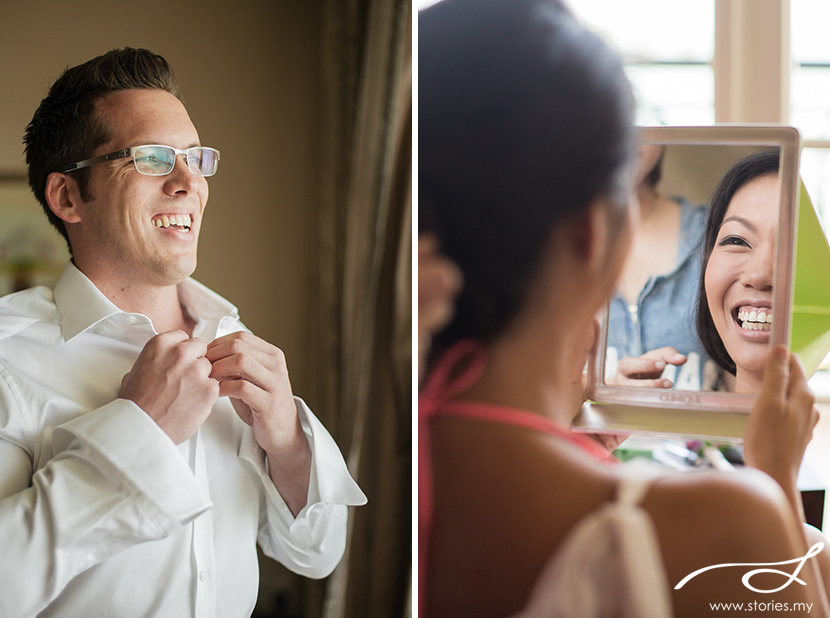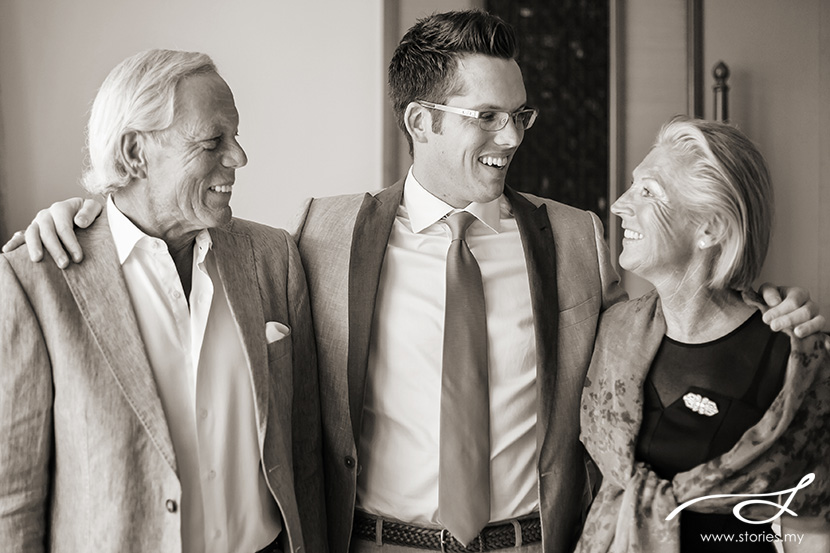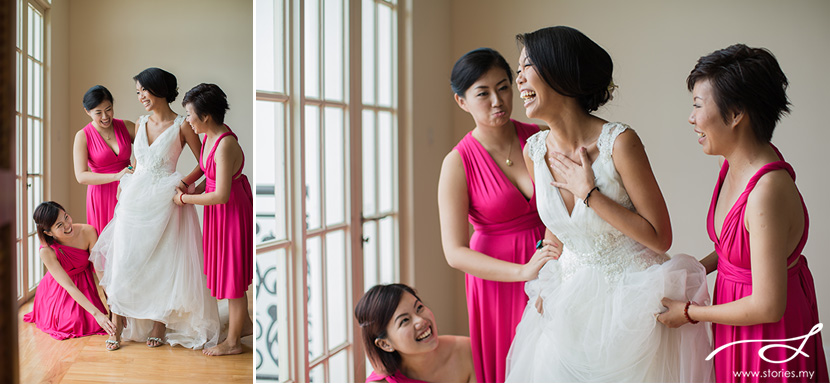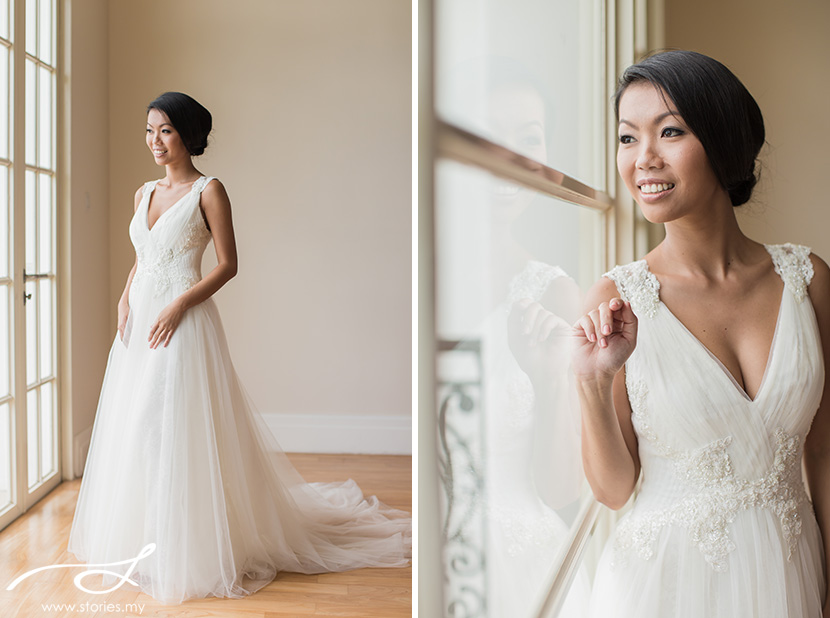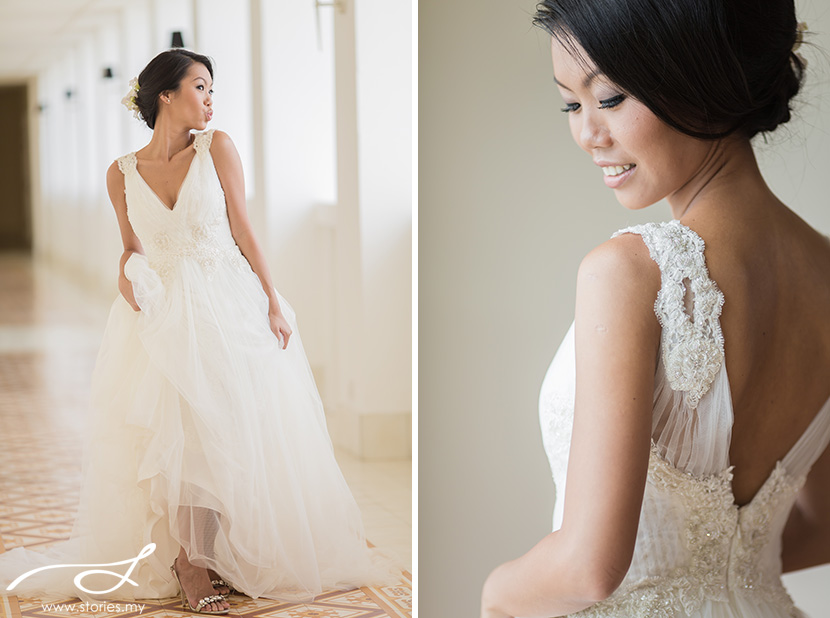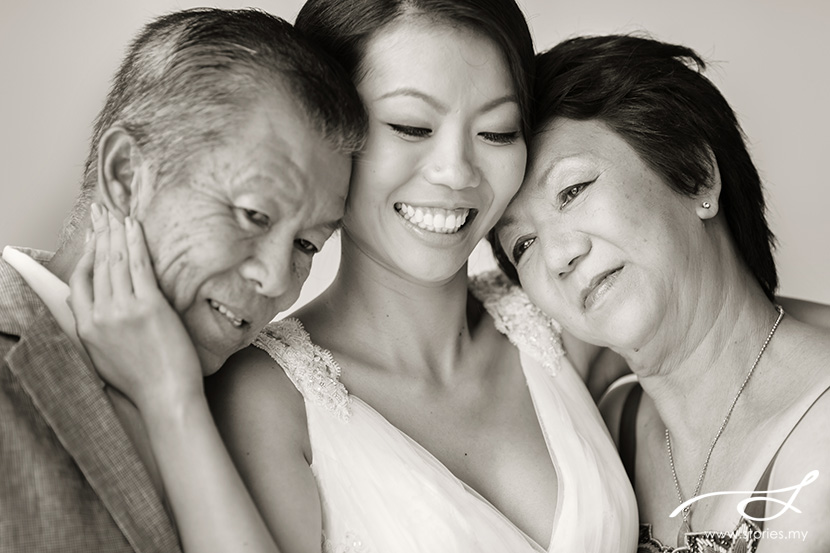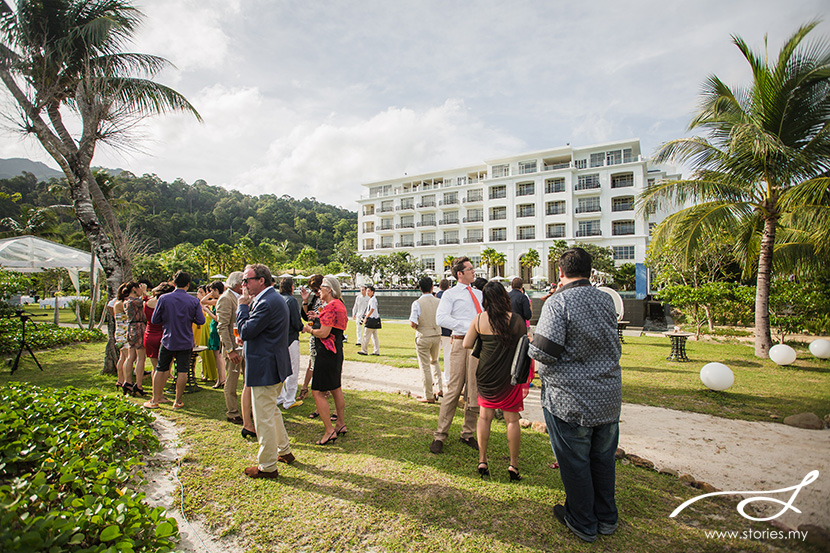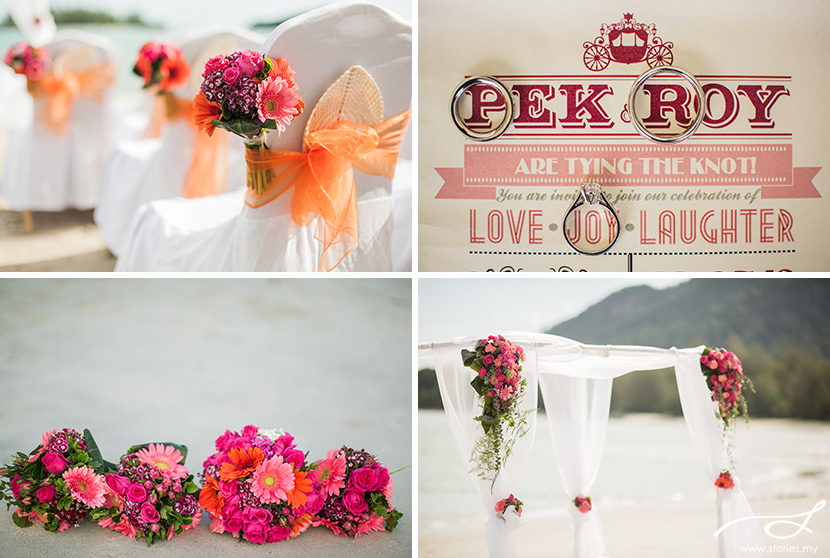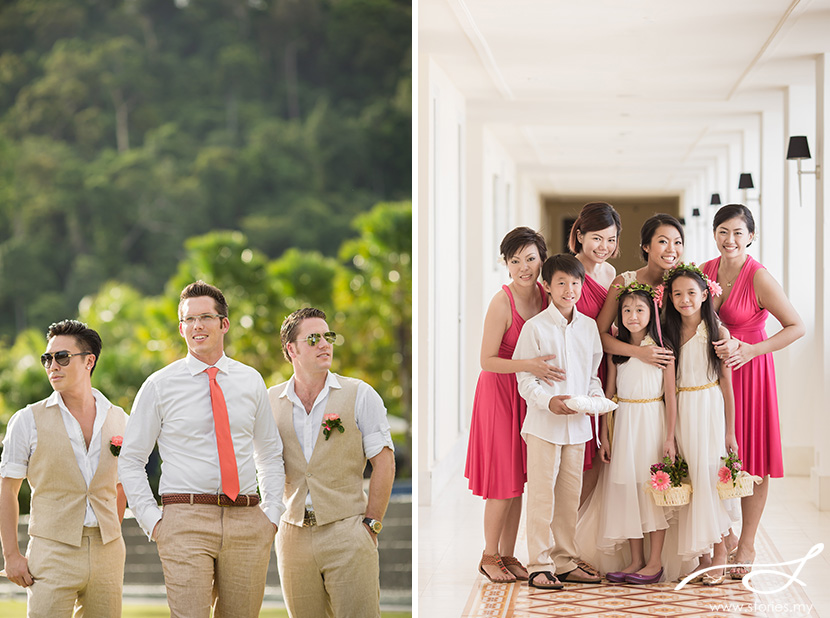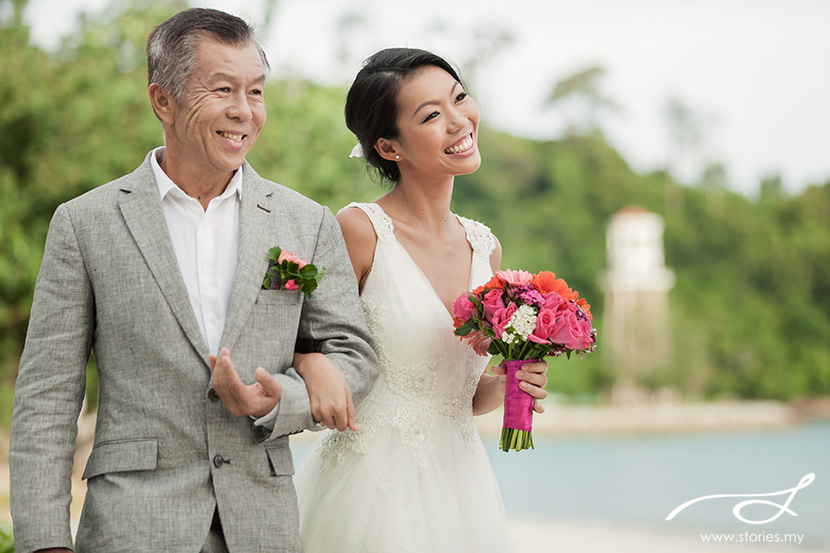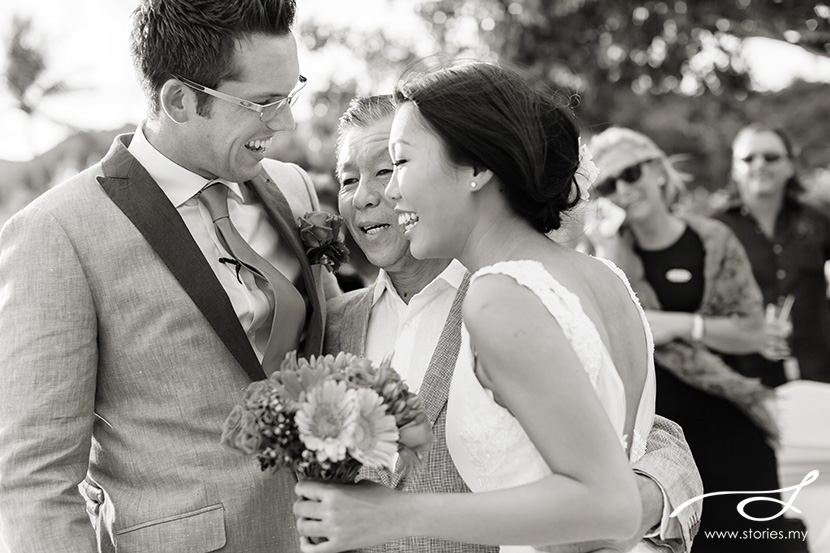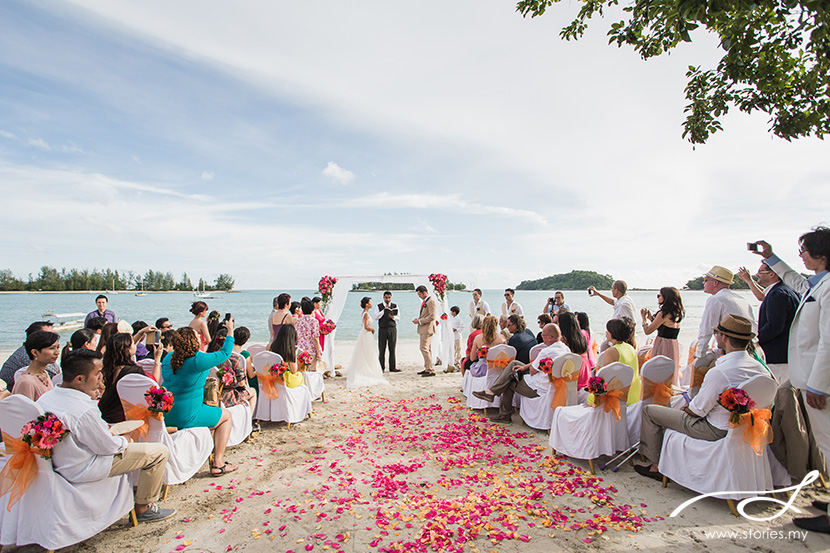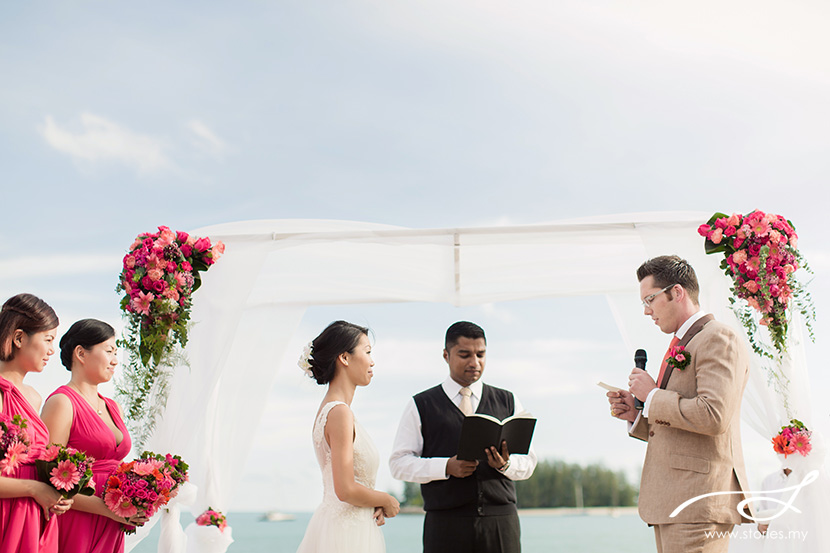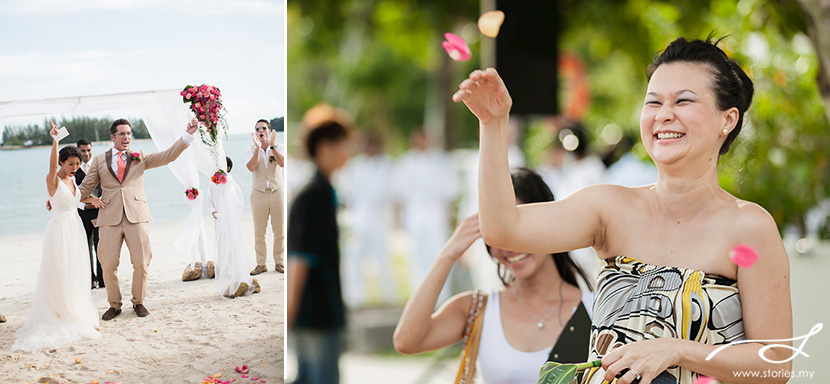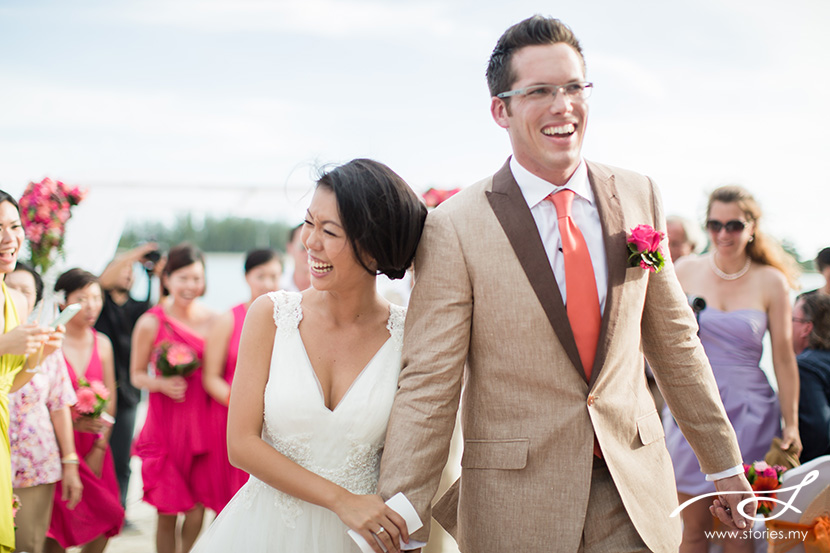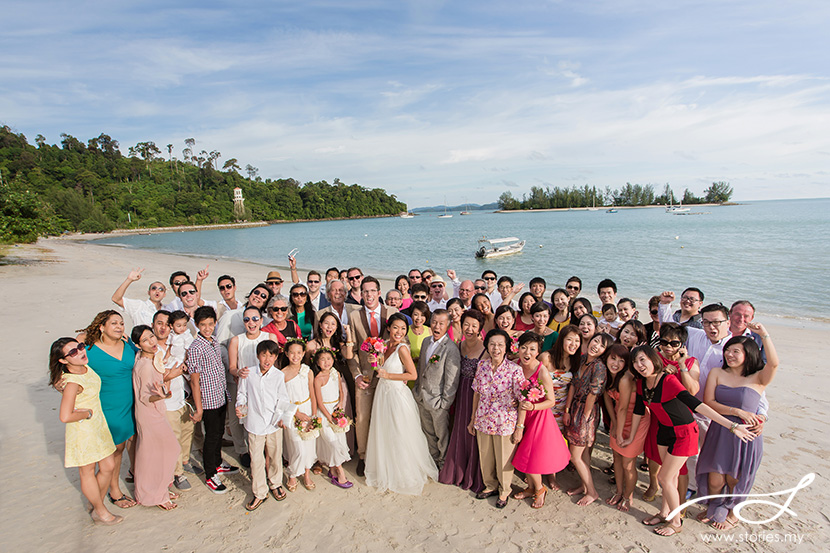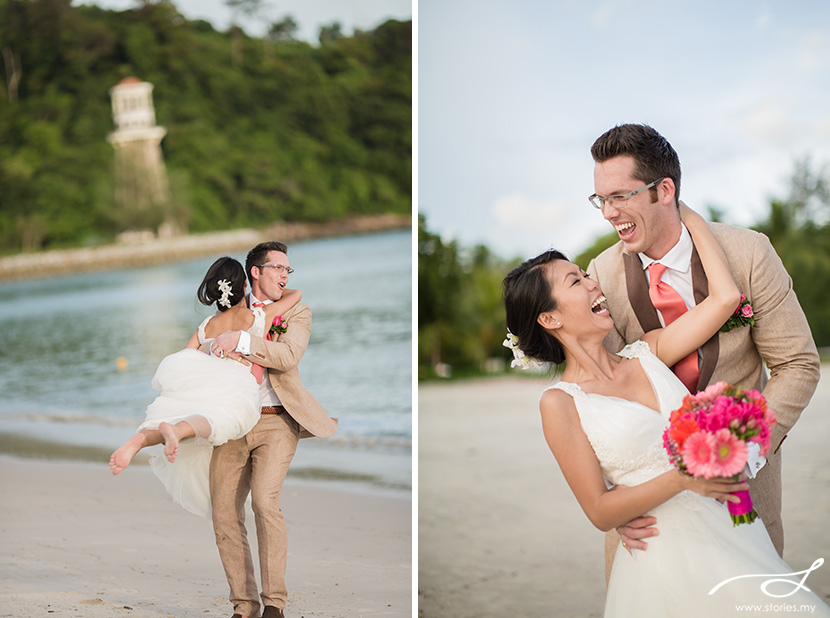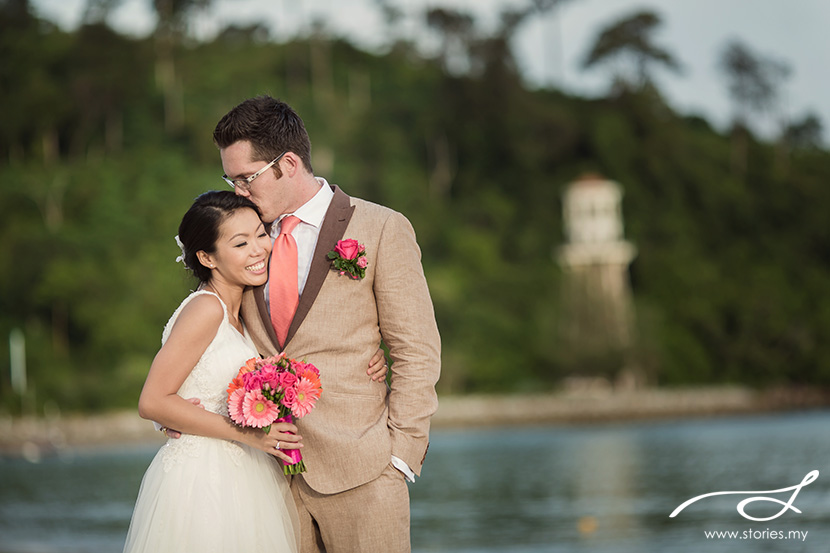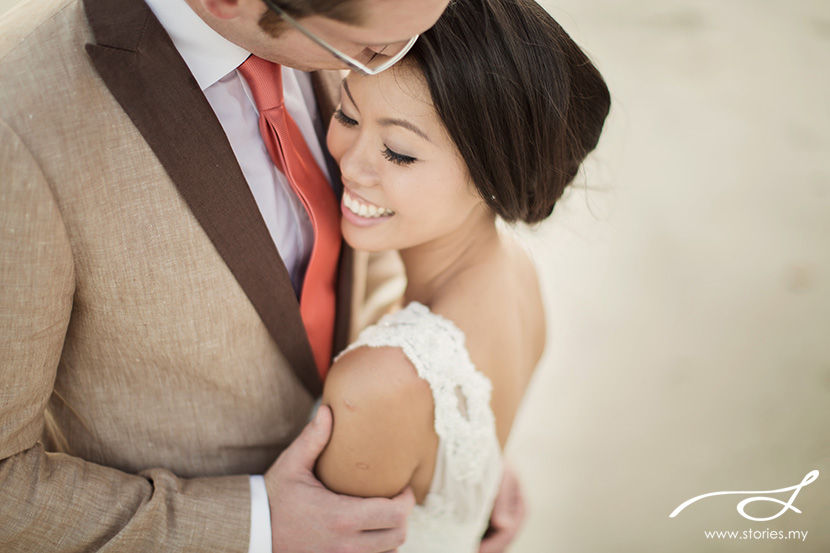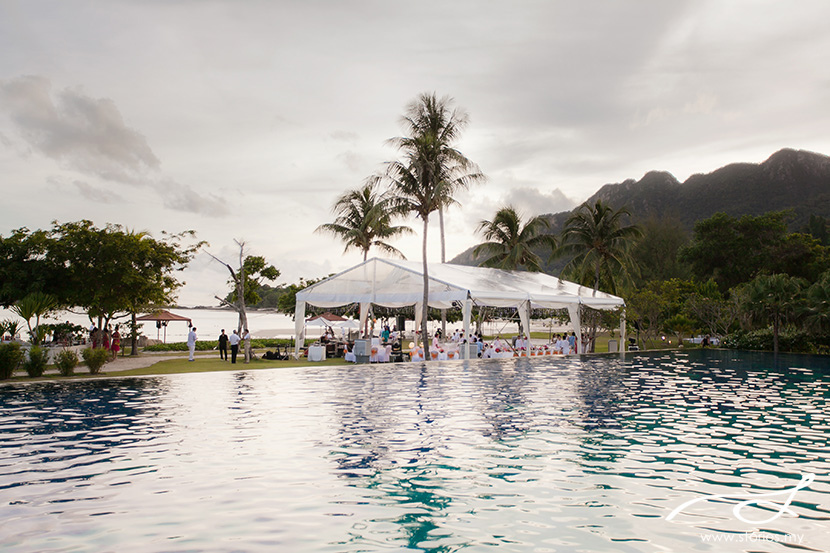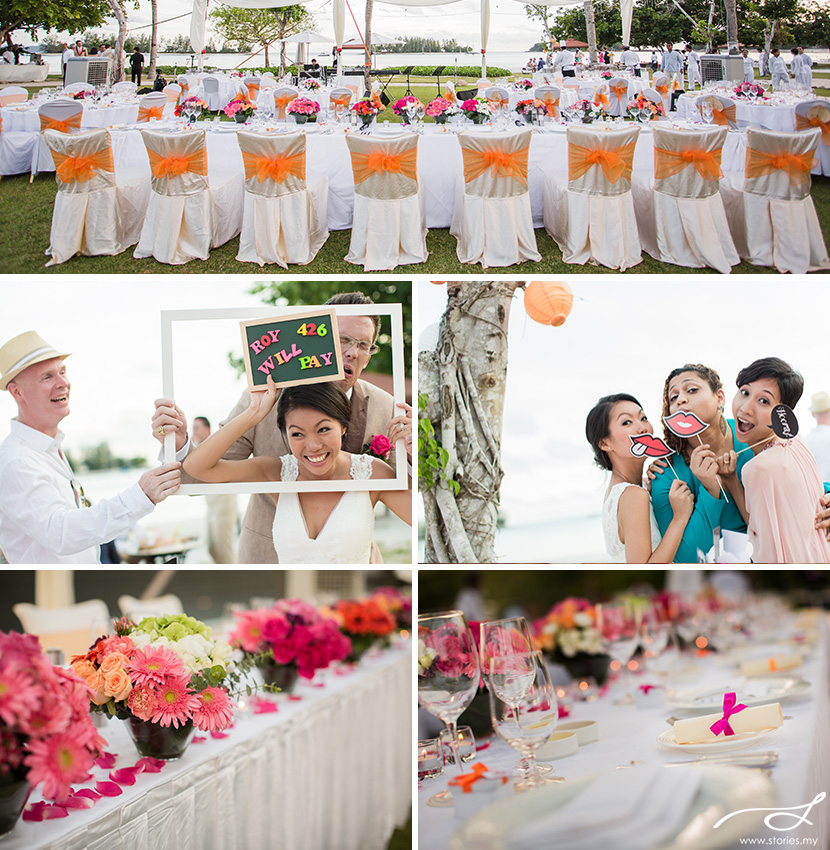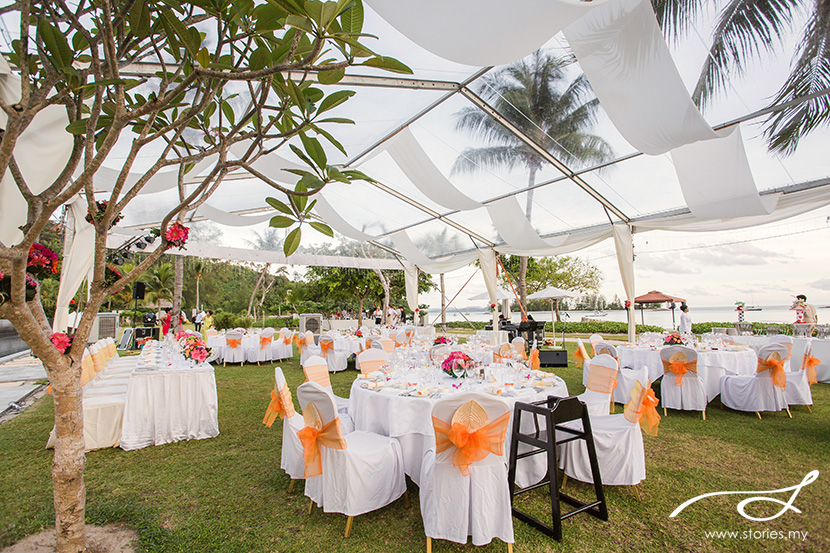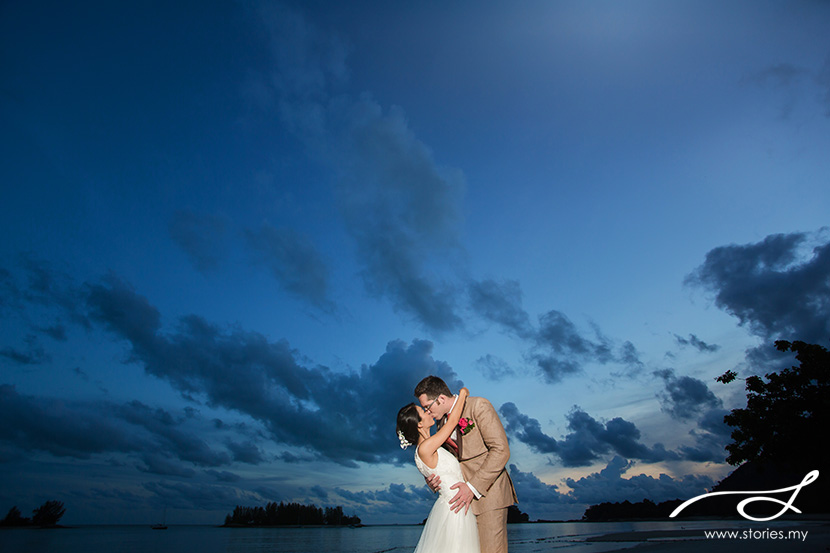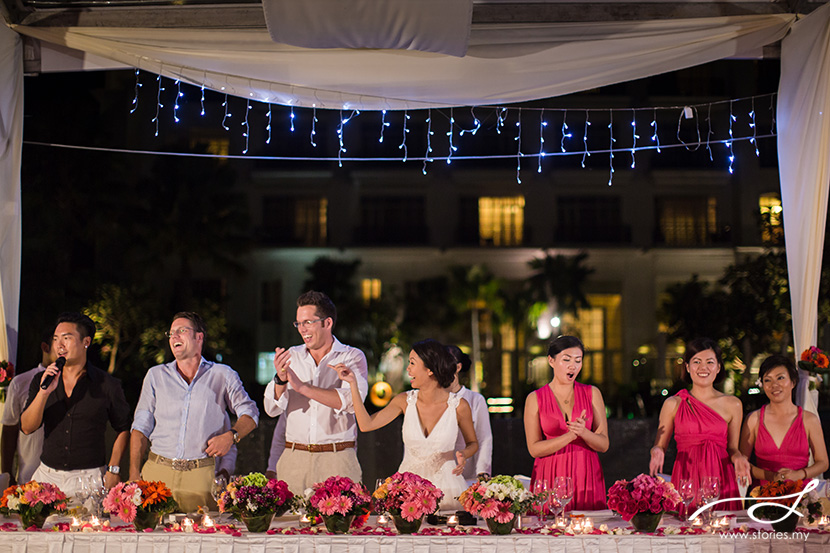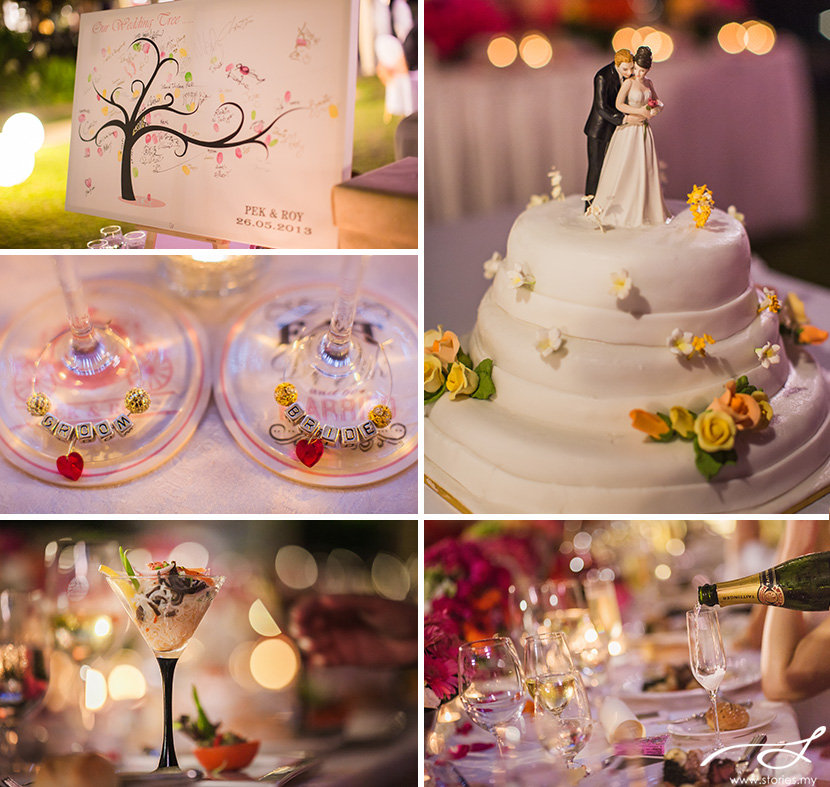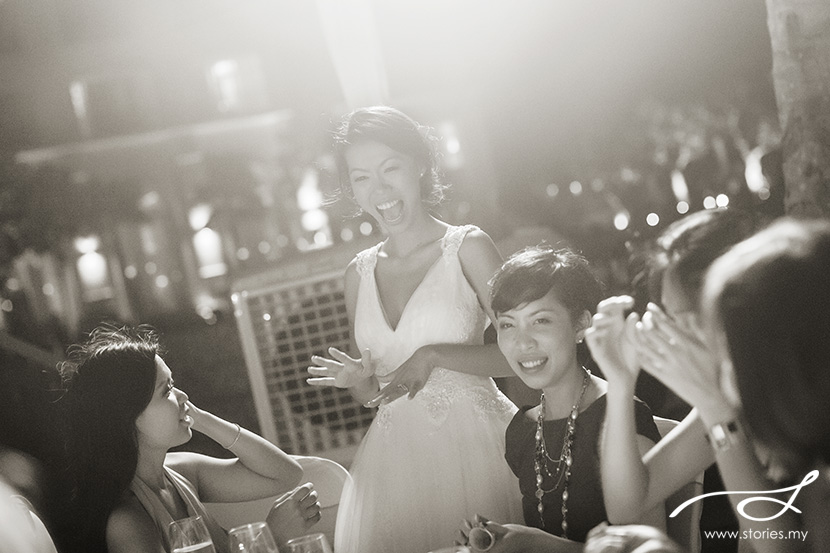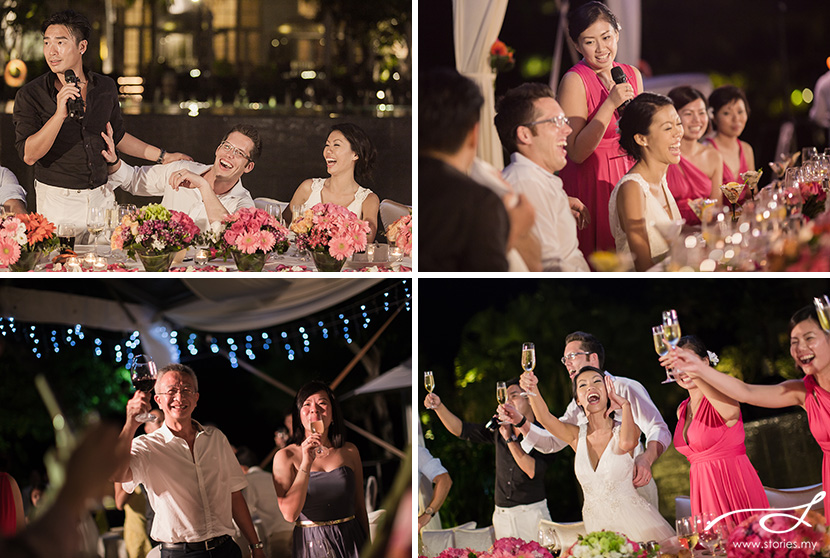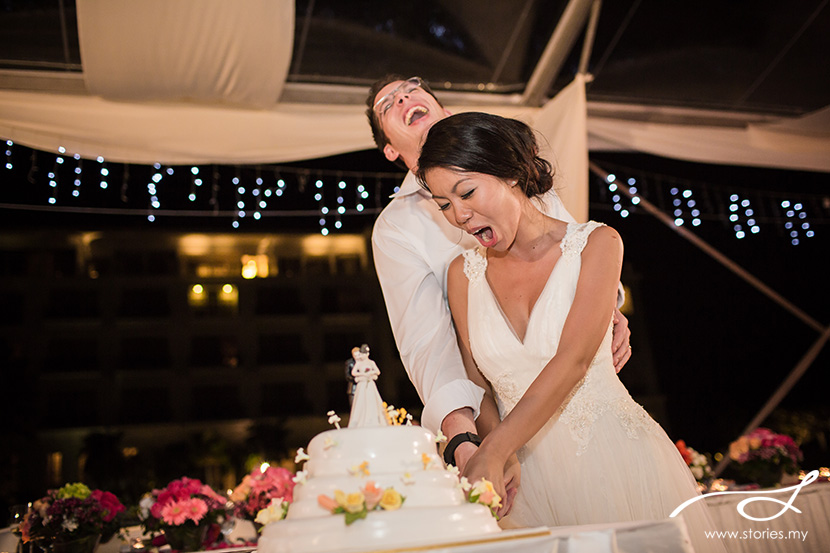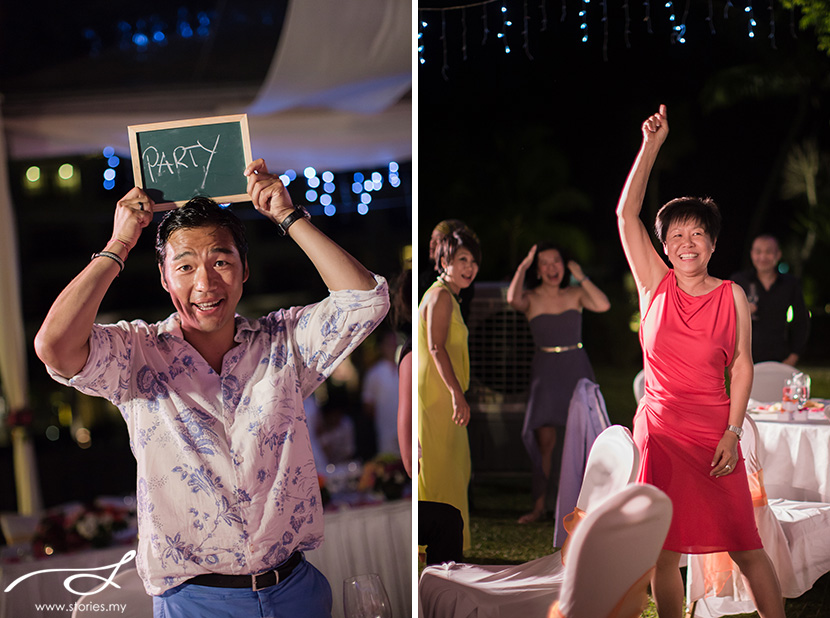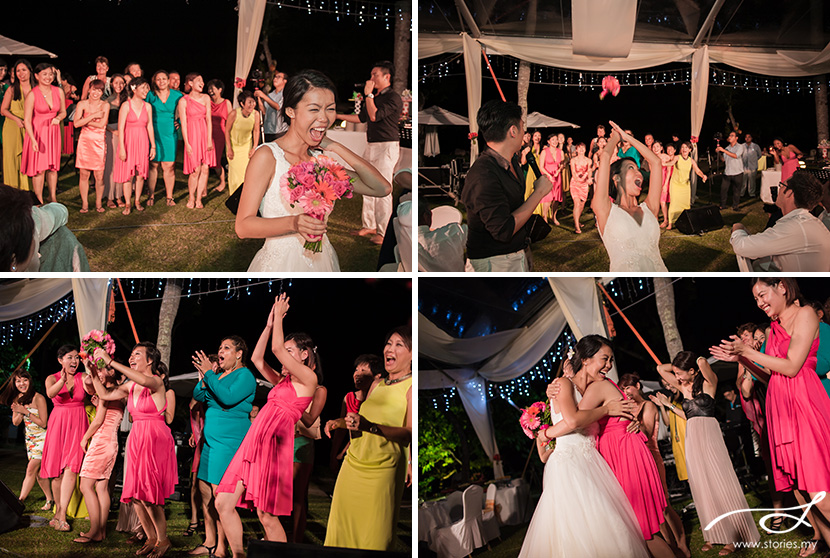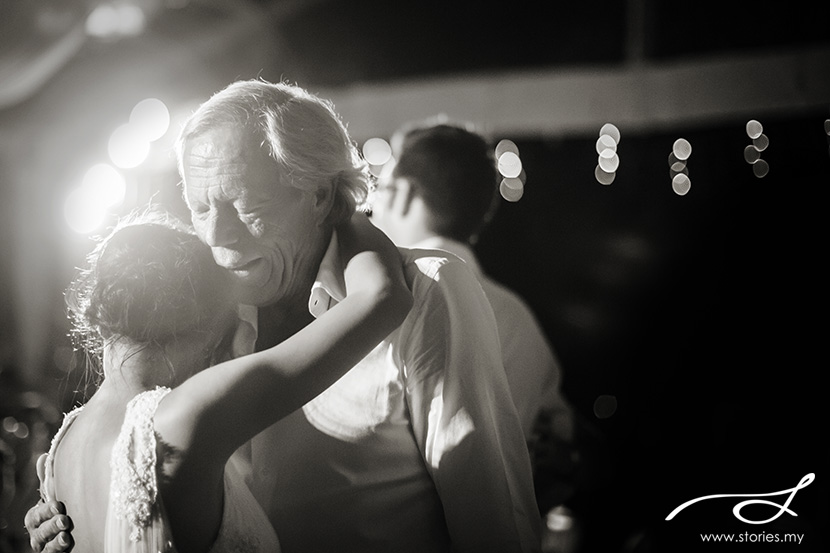 Hi Grace and team,
Thanks for being such a great team to work with! The photos look absolutely beautiful. Looking at the photos bring us back to the wedding day all over again. It's amazing how you manage to capture the moments. My mother-in-law said she teared looking at the pictures, and she can look at it over and over again. Thanks and lots of love, from Pek and Roy.
Credits:
Photographers & Videographers: The Stories team – Grace & Alex, King & Lester
Location & Cake: The Danna, Langkawi
Wedding Planner: Behind The Scenes Creative Planner
Wedding Gown: Lusan Mandongus, Designer Bridal Room
Shoes: Jimmy Choo, Hugo Boss
Make up: Jogy
Tent: Darling Florist
Dinner Entertainment: Mosaic Entertainment