One of the things I love about my job is the ability to connect with my clients. Photographing people is such a personal task, and making them feel comfortable and look confident in front of the camera is a challenge I take to heart. Just knowing that I have managed to capture the essence of a person through my images makes me really happy. That's how I keep going on and on, year after year, even though physically, the job is really tiring.
En Ruey and Jas Min, I am really glad that we could connect and get along so easily. I love all the random locations you brought me to, and of course, all the fun ideas you had! My two photography sessions with you and your family made me feel like long lost family members; I feel so welcomed. En Ruey, thank your mom too for the brunch after the shoot! I am looking forward to your wedding this January!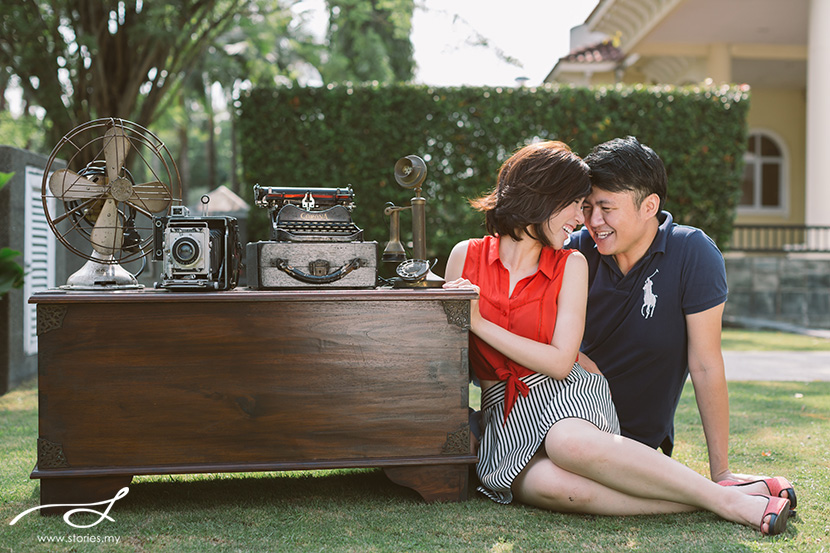 By En Ruey (Henry): Having done a family shoot with Grace a few weeks before, I was confident the indoor shoots would go relatively well. I was however very worried for the two outdoor shoots as we didn't opt for the usual outdoor pre-wedding locations and went guerrilla instead. One of the locations we scouted was a piece of undeveloped land full of lalang, trees and was very secluded. To make matters worse, I heard a rumor the night before that a couple and their photographer got robbed at the exact location so I was quite stressed for everyone's safety. But it was all for naught as nothing untoward actually happened on the day of the shoot.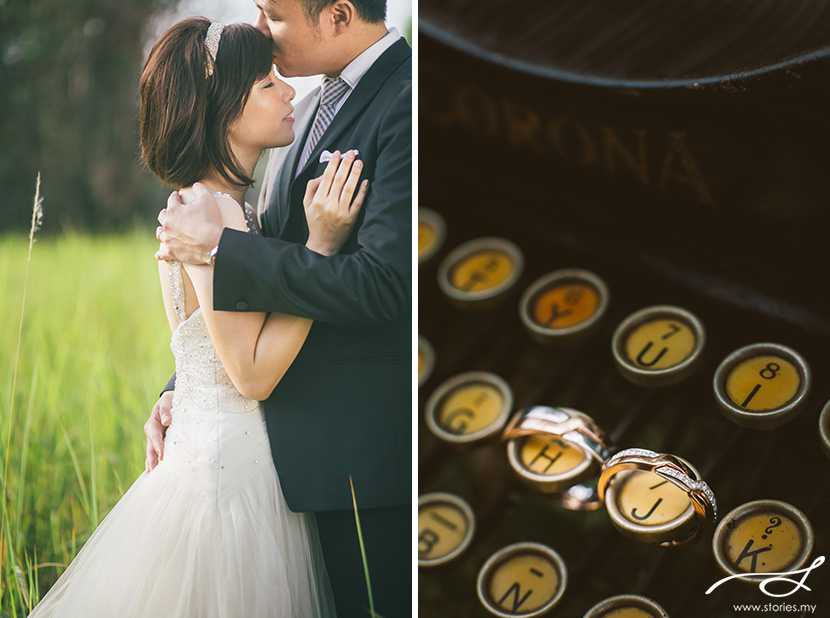 The first shot of the day was a walk-by in front of some steel structures and vines with the morning sun hanging low in the background. Being directed by Grace on how to stand and where to walk while being engrossed in each other made it so easy. After taking a few shots, she walked up grinning and showed us the shot on camera and it was absolutely beautiful. To me, that really set the tone for the day and we really got into the shoot after that and went all out.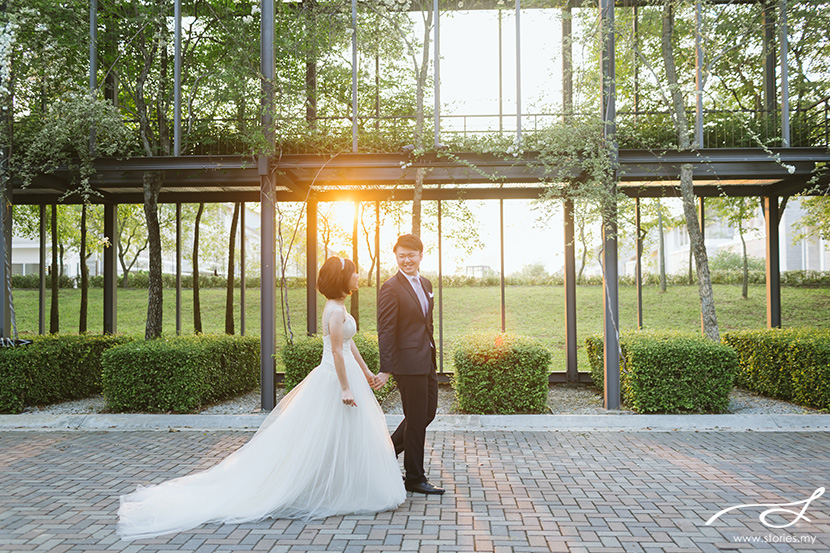 My favorite location of the day definitely has to be the lalang shots, despite all the sweating, squinting and grasshoppers! The wide landscape really showcased Jas Min's gown and she looked so beautiful in it. The location gave a very natural, undiscovered feel that we liked.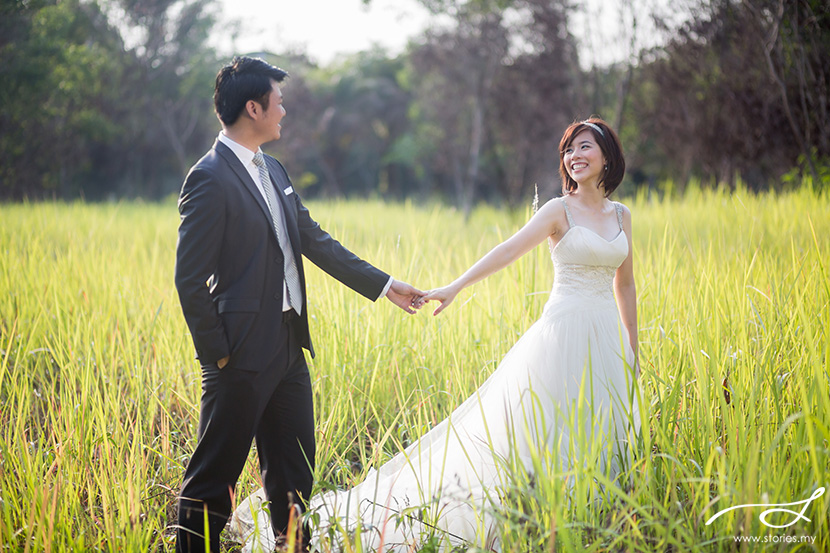 Overall it was such a fun experience because we were so comfortable around Grace and Weiming. She has a knack of making us pose without feeling awkward and making us laugh at the right times. I'm amazed at how she manages to get great angles from some seemingly ordinary poses. She was also very accommodating and adventurous, so if you're a couple that's like us, she'll be perfect for you. Thank you for the great experience!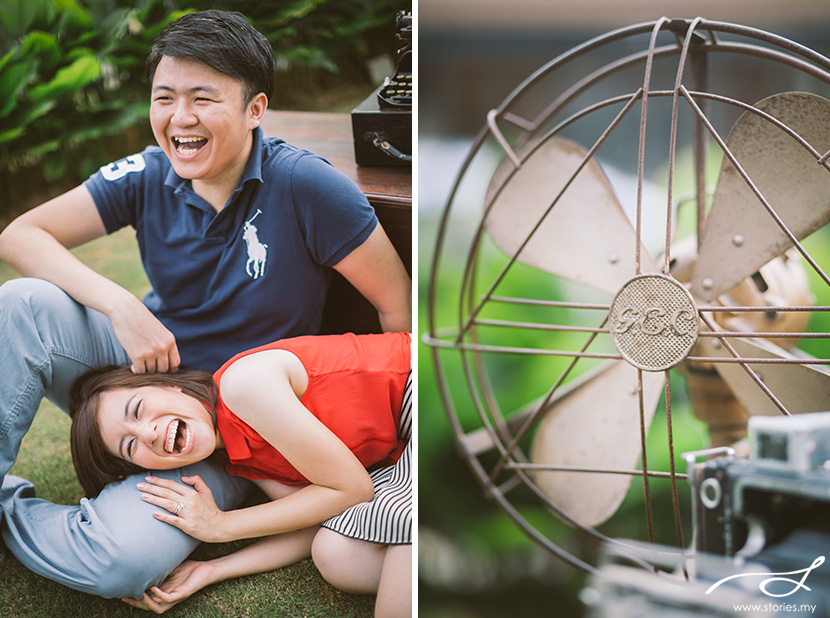 By Jas Min: Shooting with Grace and Weiming was an experience to remember. Her hilarious comments and clever posing will have you looking like an even better version of the yourself (as well as in stitches from all the laughing) effortlessly. Any apprehension we had about looking weird or stiff on camera were unfounded once she started working her magic.
To me, a pre-wedding shoot is not about selecting the BEST award winning photographer that takes dramatic shots of the Eiffel tower with the couple occupying a small spot next to it. I would much rather have a photographer that I could connect with, laugh with, who understand our ideas and be completely comfortable with.
This, I believe, will produce natural intimate moments for photos effortlessly. That is precisely what Grace and her team did from the very first meeting in their office as they've been nothing but friendly and accommodating throughout the entire process. Especially so when we were trying to select locations and themes for the shoot. There were many times she could have told us to not over do it and pare it down to a few items but she's always been encouraging and so willing to try her best for her (crazy) clients.
Thank you so much Grace and Weiming for your hard work and stamina that day. We're truly glad we made the best decision in selecting your team and we can't wait to see the final product. Looking forward to working with you again on our wedding day.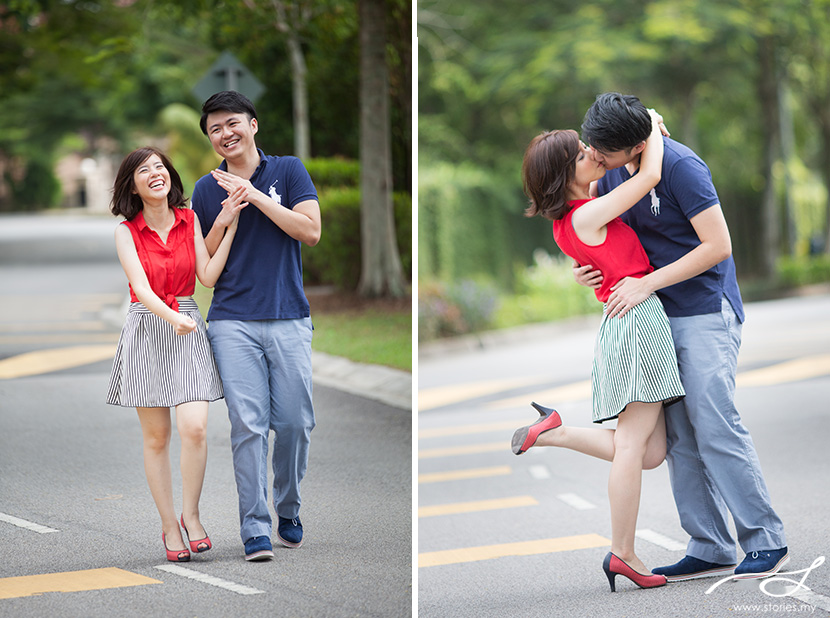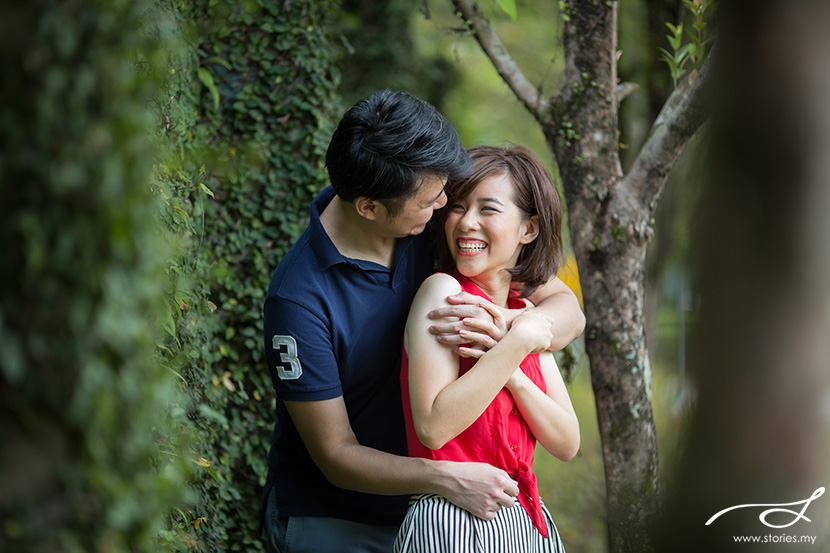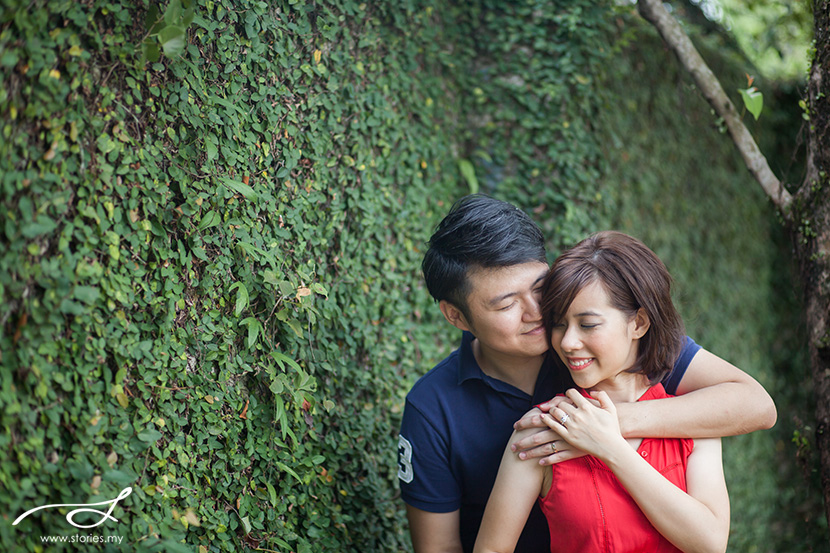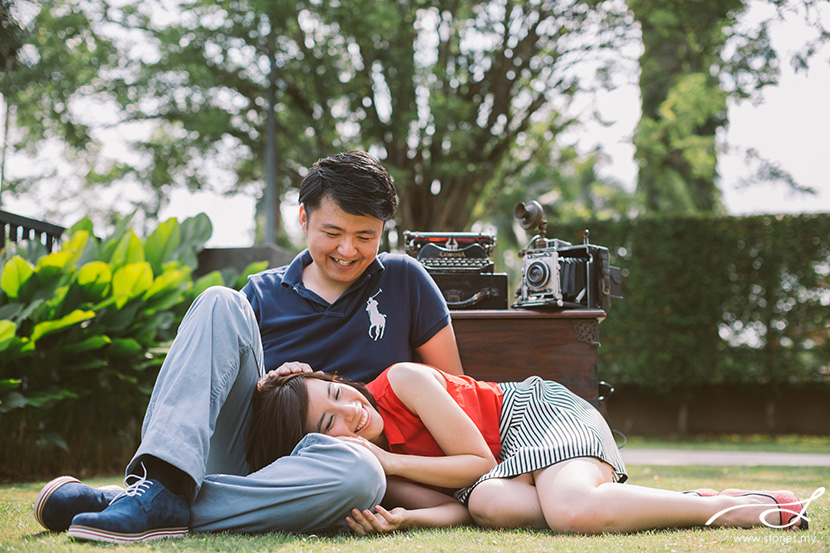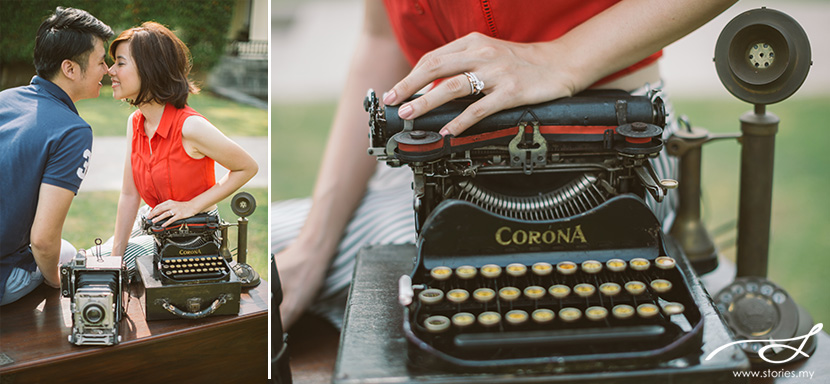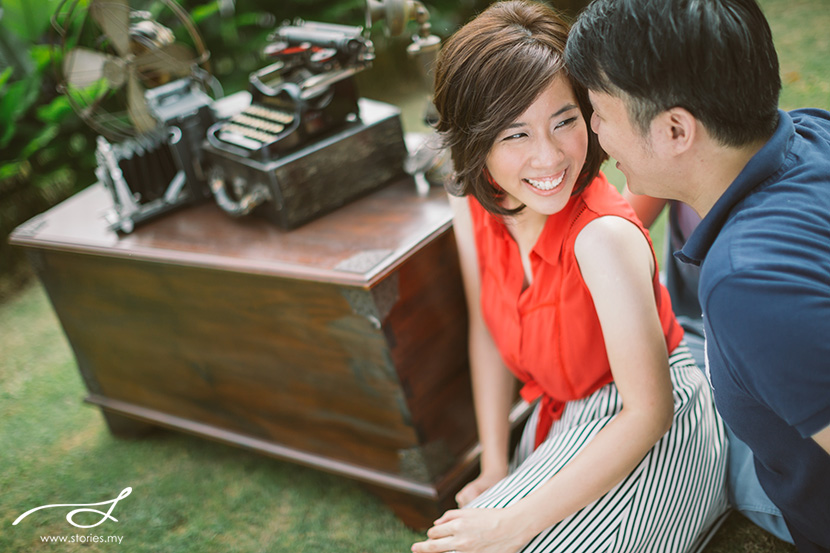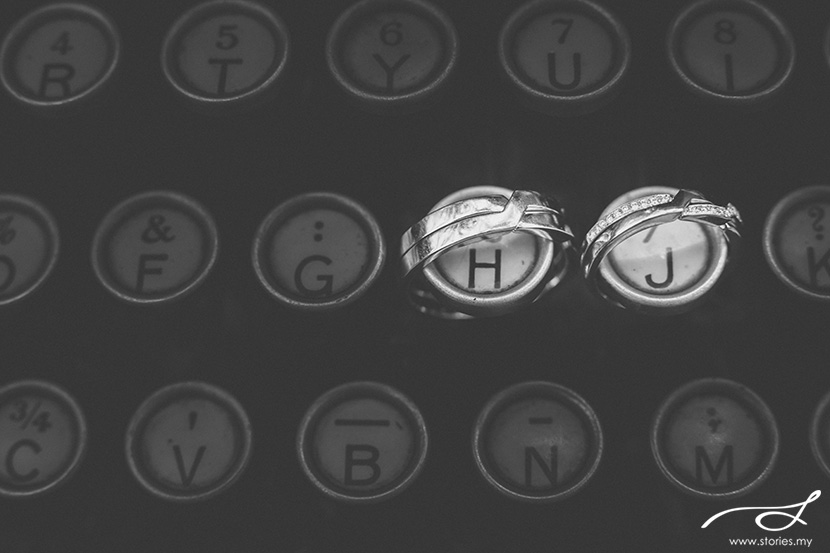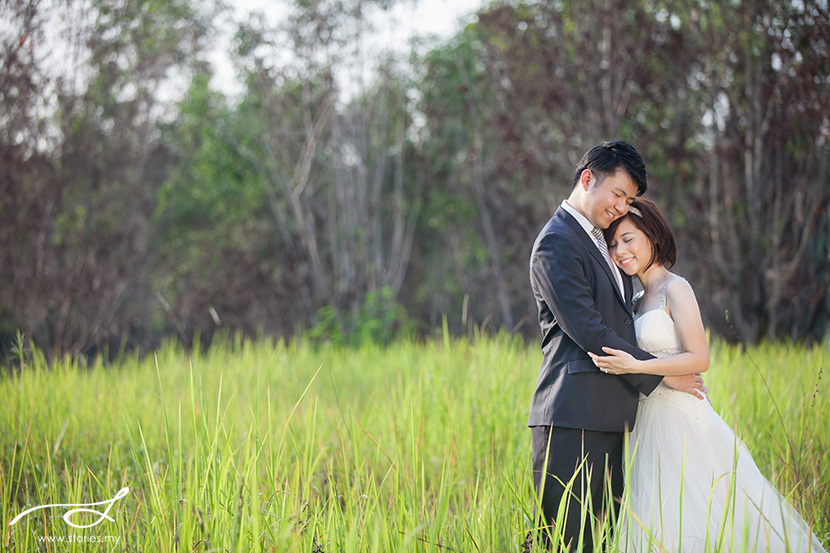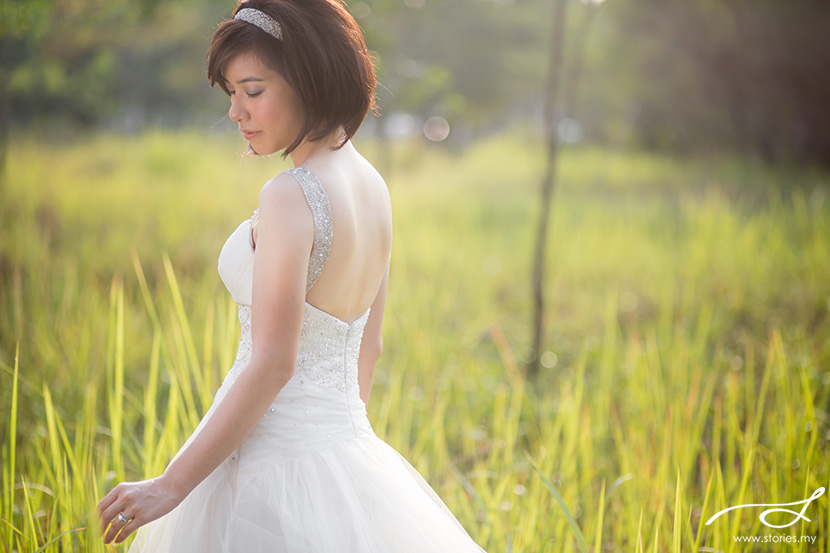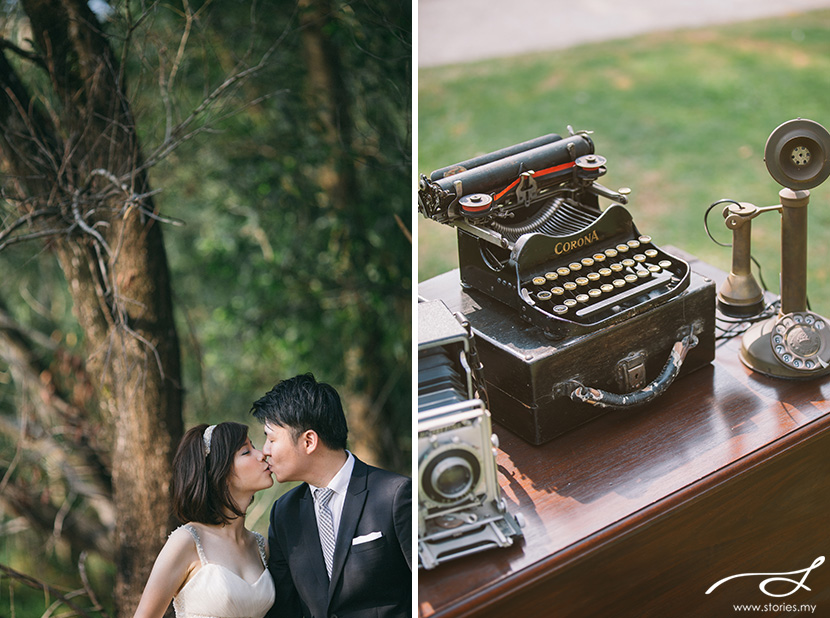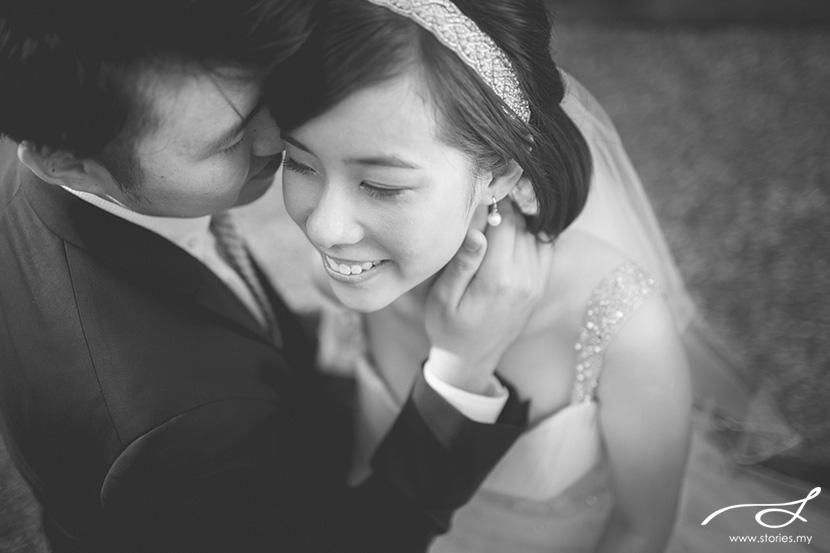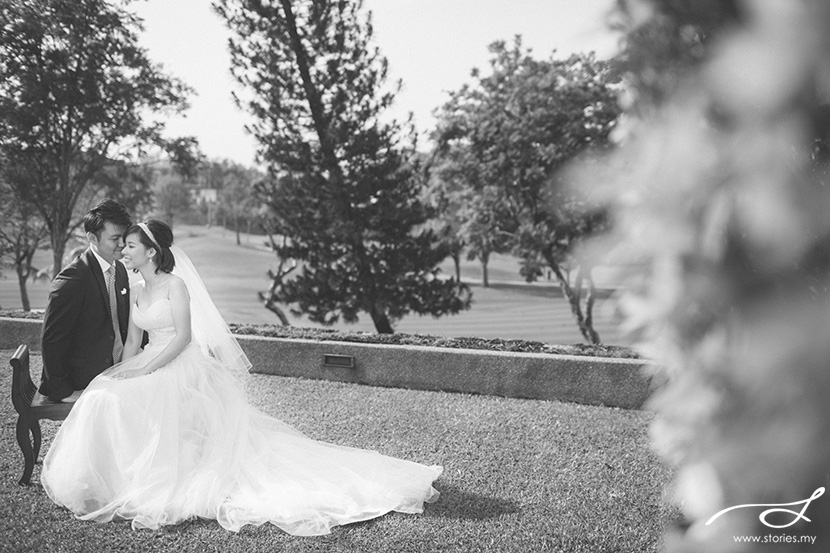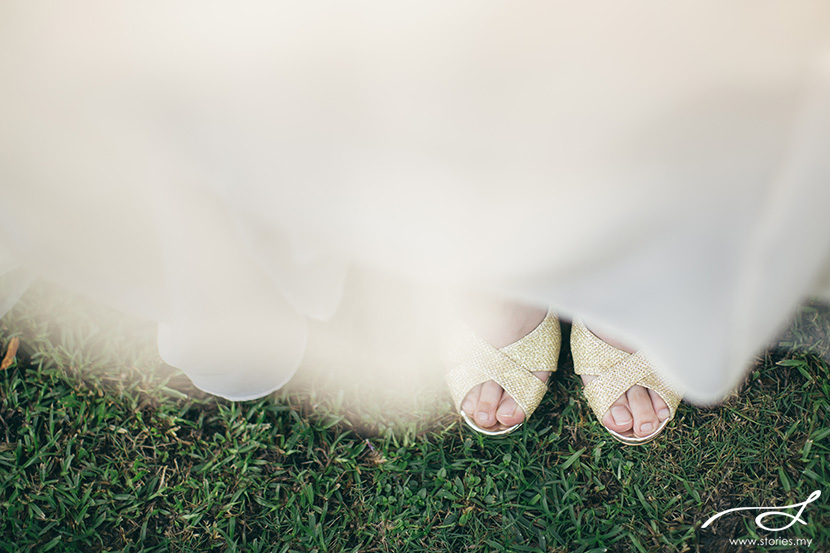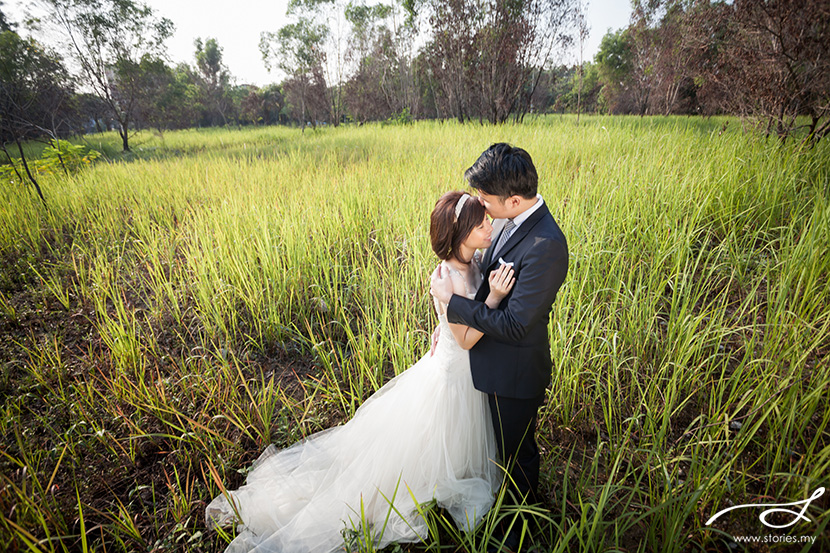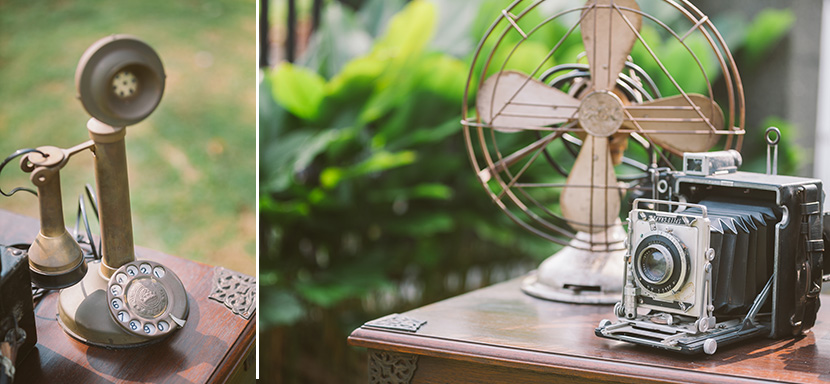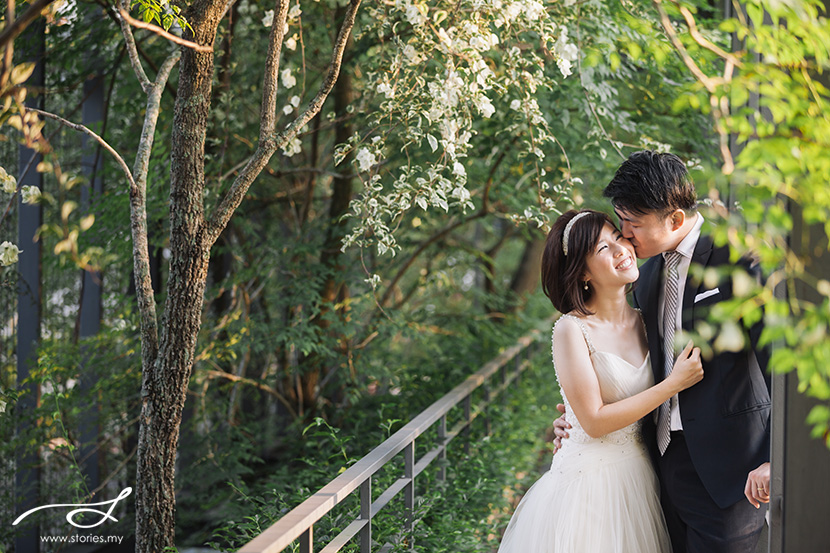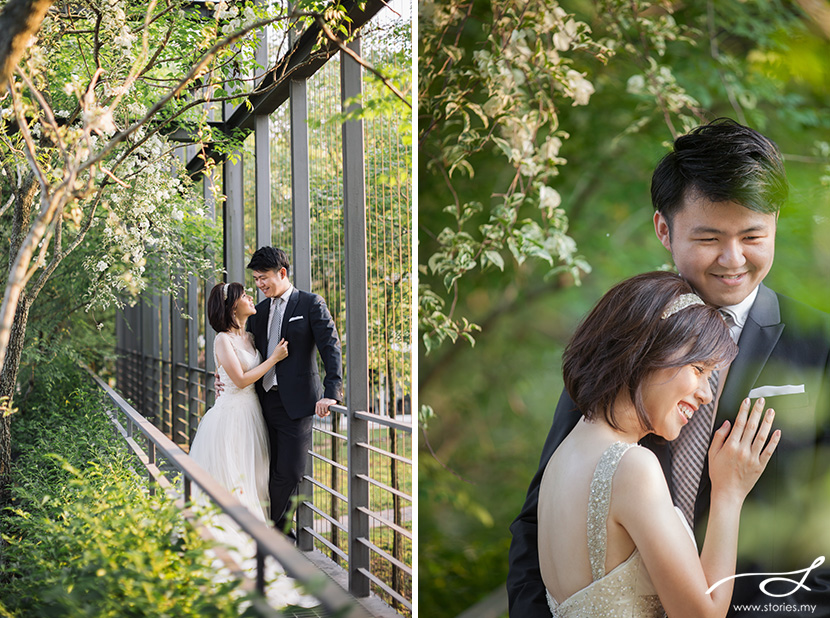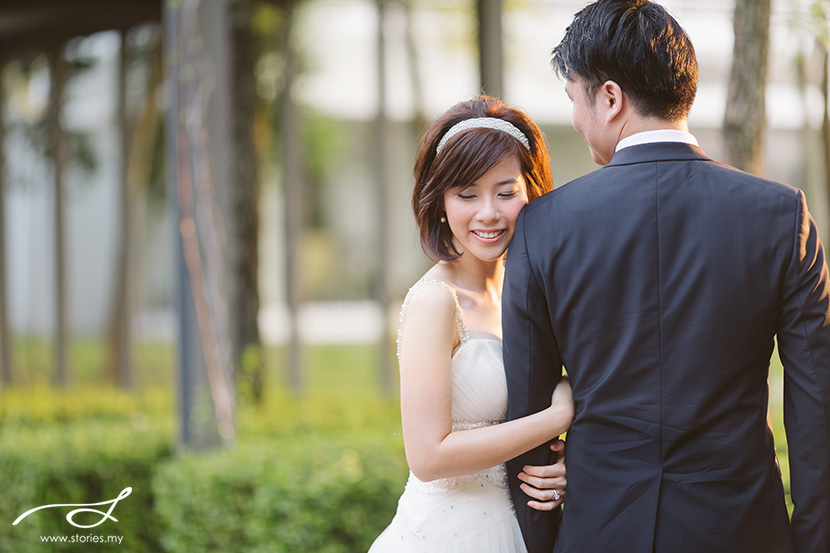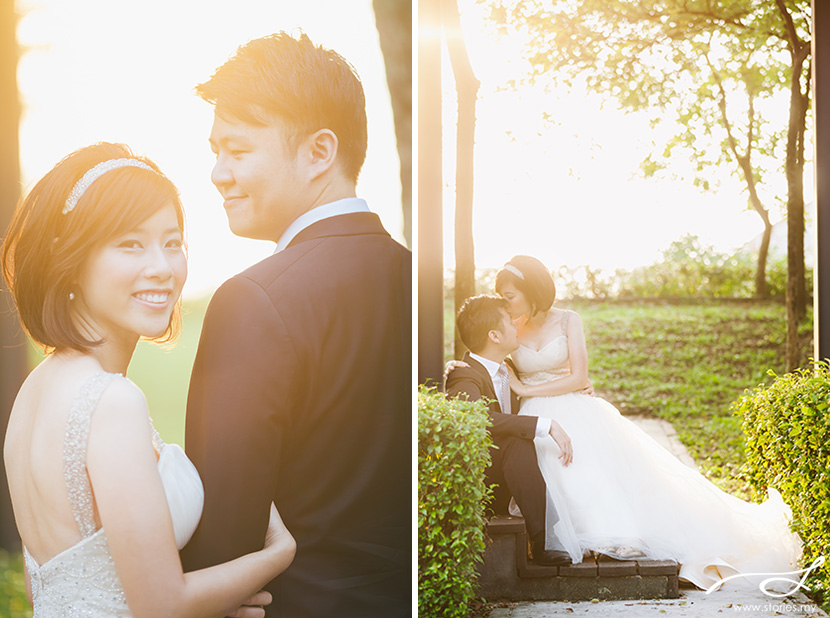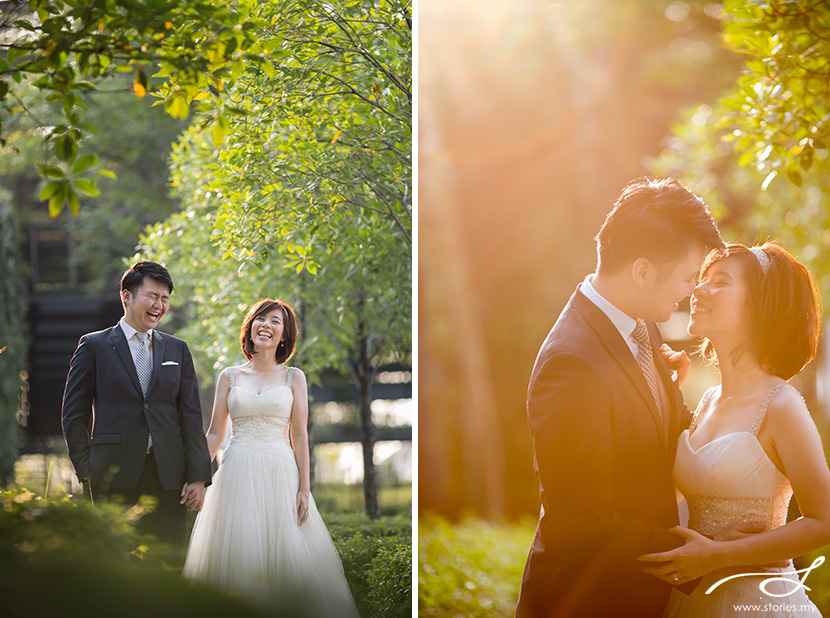 Credits:
Photographers: Grace & Weiming
Wedding Gown: Estudio de Veralyne
Groom's Attire: Calvin Klein & Sparksmanshop
Shoes: White Label
Make up and hair: Wedding Isle