When you get to photograph a baby as cute and smiley as Arianna, it kinda gets your female hormones working a bit more… "Aaaww… I think I want to have another kid!" At 6 months, she is so sociable and super adorable. Naturally, it took her a while to warm up to Diane and I, but after a while, she was laughing at our silly songs, noises and whatever strange antics we had to do to get her all pumped up.
Matthew and Pooi San were really easy going and chatty too. It was nice to be able to connect with them and to spend some time photographing their family. I love how they described what they wanted out of our photo session… "We really want the photos to portray a tastefully done paparazzi shot…meaning it's like someone is spying on our good times together and everyone is just enjoying each other's company."
Matthew and Pooi San, I hope I managed to capture the essence what you hoped for in our session!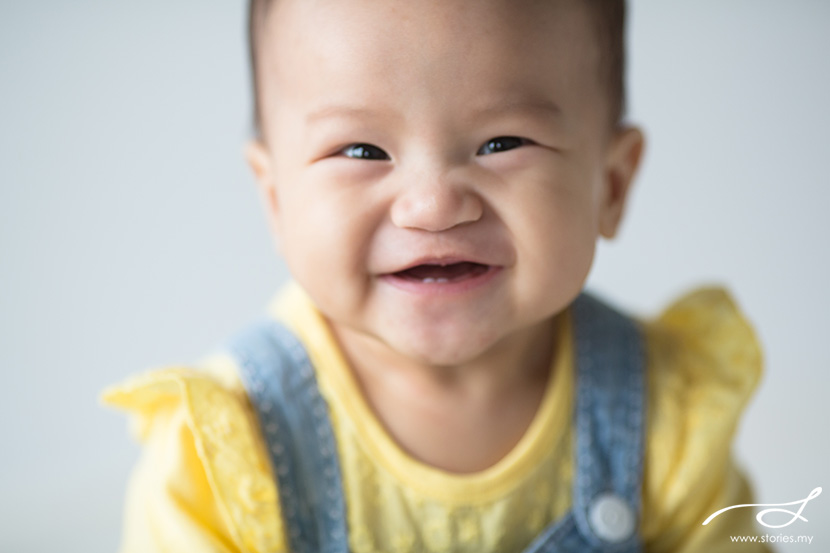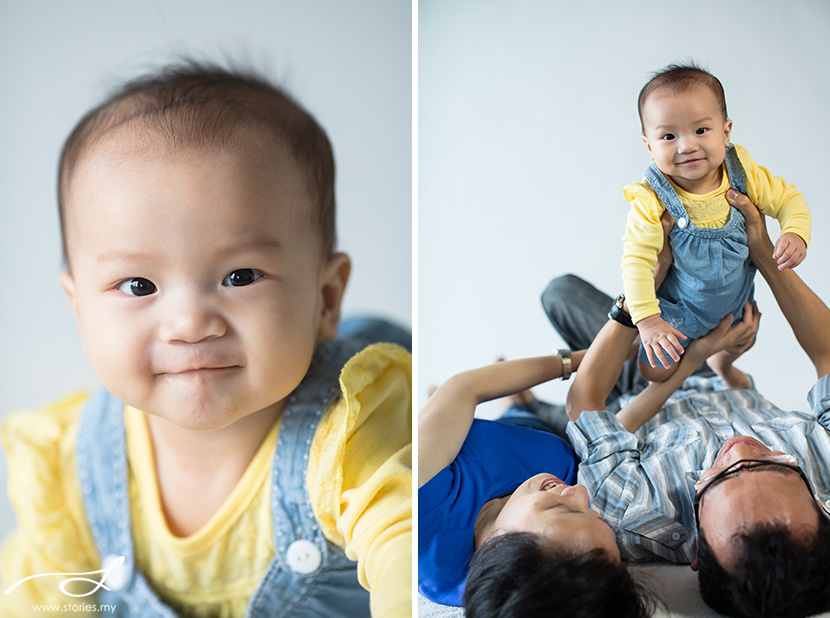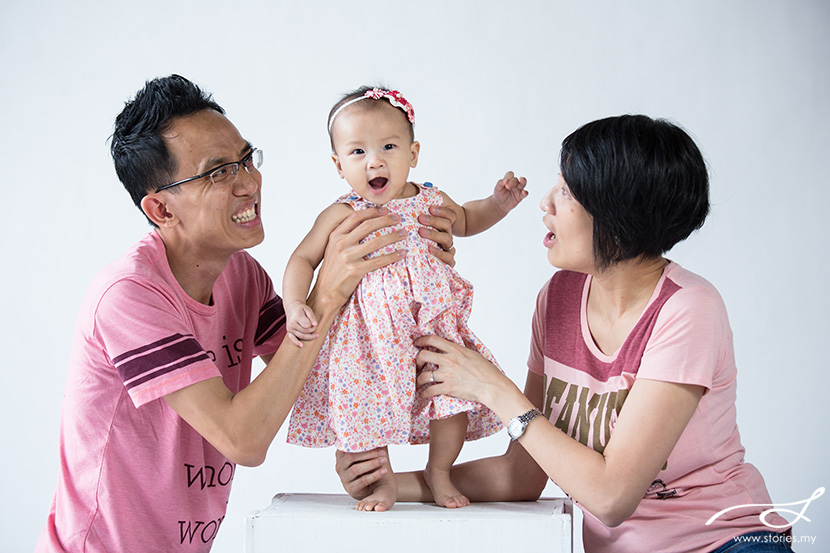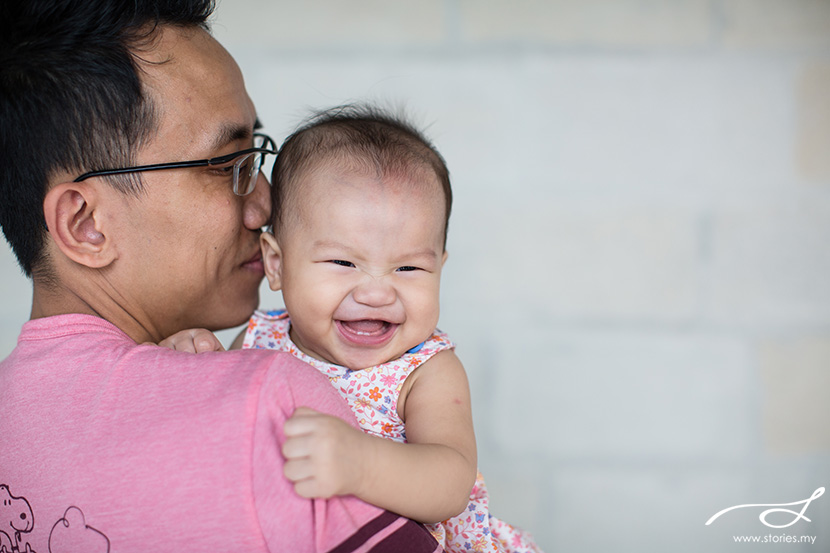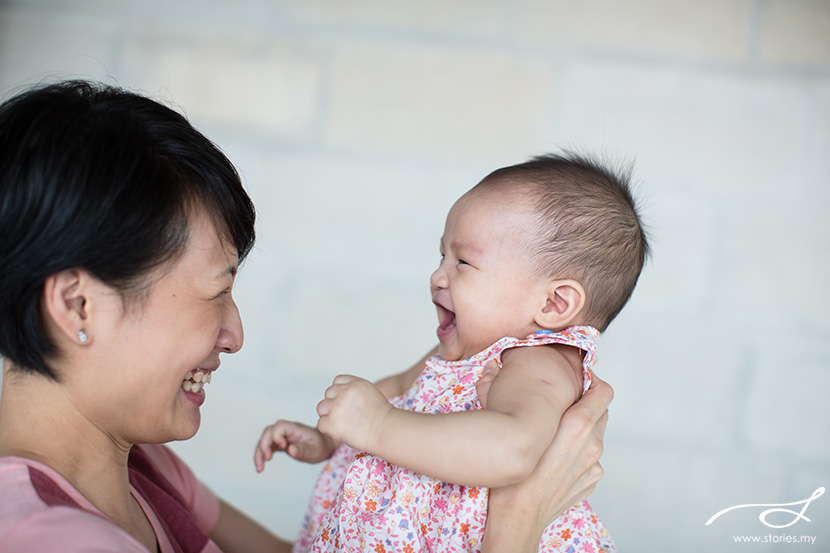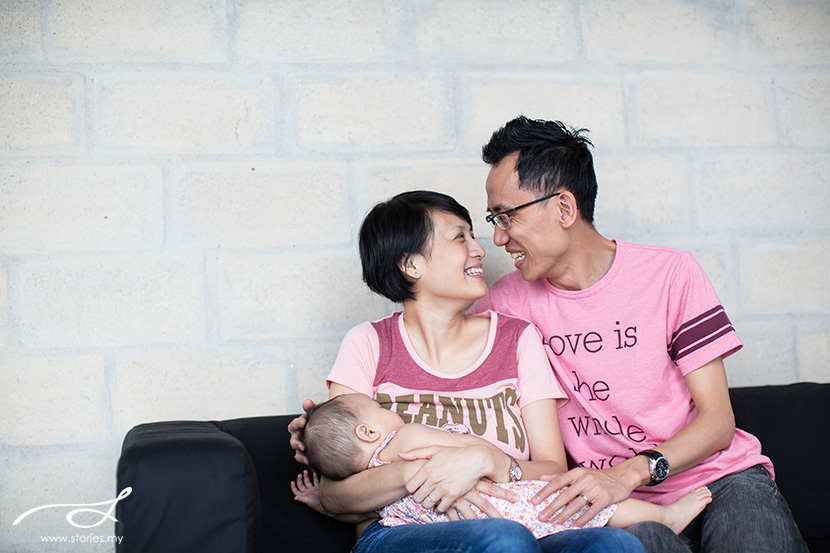 Credits:
Photographer: Grace assisted by Diane
Location: Stories studio