I remember this shoot well. It was early in the morning and I drove out of my home just before the break of day. Getting caught in a jam and was worried about being late.
I remember reaching the park, where the family was all ready for the shoot. The first thing I noticed was Josephine's warm and friendly smile. I felt connected to the couple almost immediately because of their easy going personalities.
Nick and Josephine met each other at work and are recently engaged. I recently met Josephine again at the BFM Enterprise Breakaway and found that she is now running a company providing nursing services. A company born out of her mom's own disappointing experience with nursing services for her dad, who had suffered a major stroke and sadly was not able to join us for the shoot.
Together with Weiming, we set out to provide this family and couple the family portrait that they truly deserve. Here's some of our favourites from the session.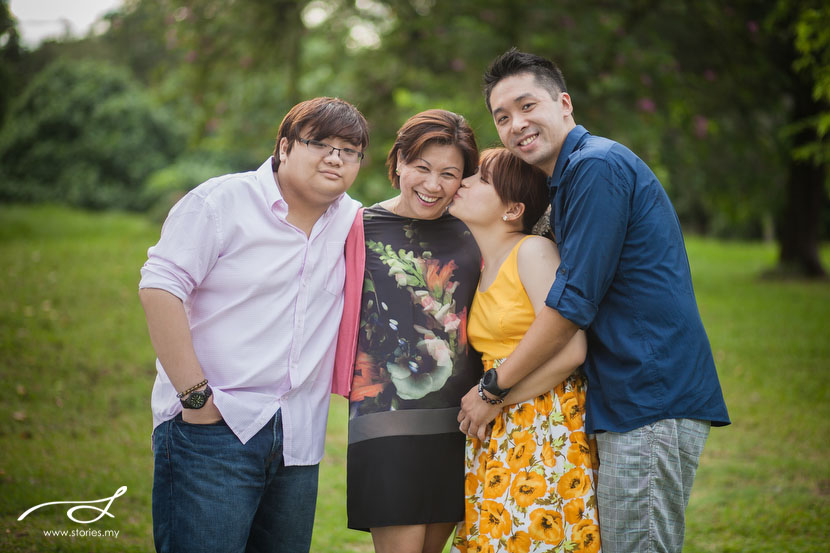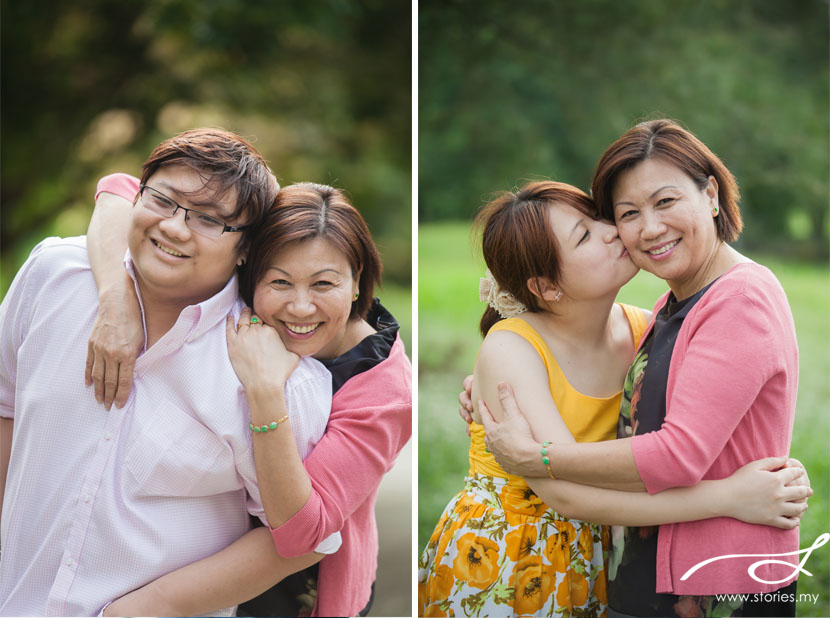 Josephine's brother, David, was a little shy in front of the camera, but eventually he warmed up. :)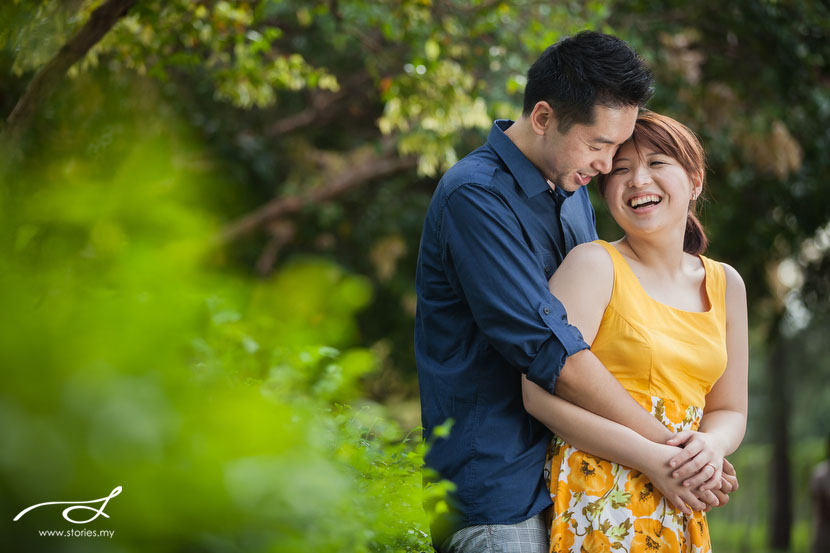 Nick and Josephine are such a lovely and fun couple. I can totally understand how Nick fell for Josephine- her smile is like sunshine!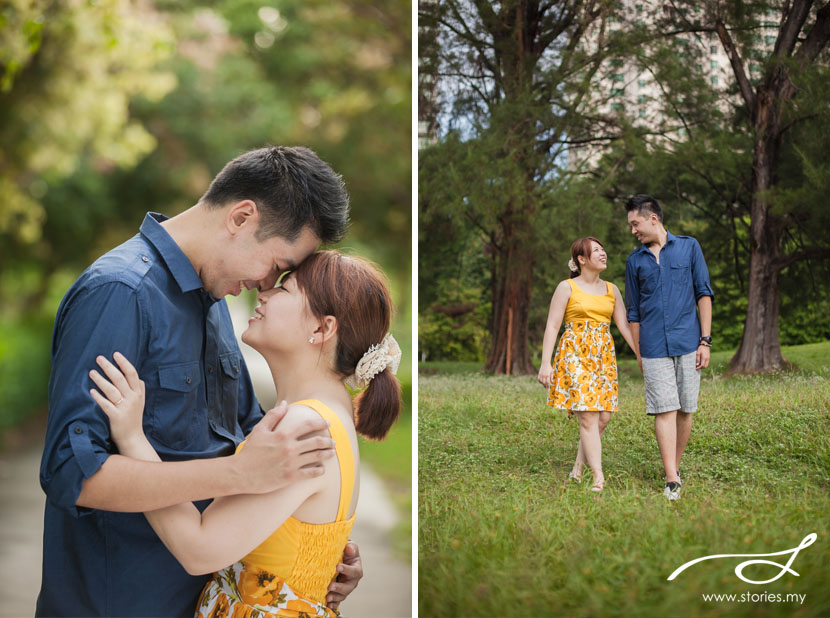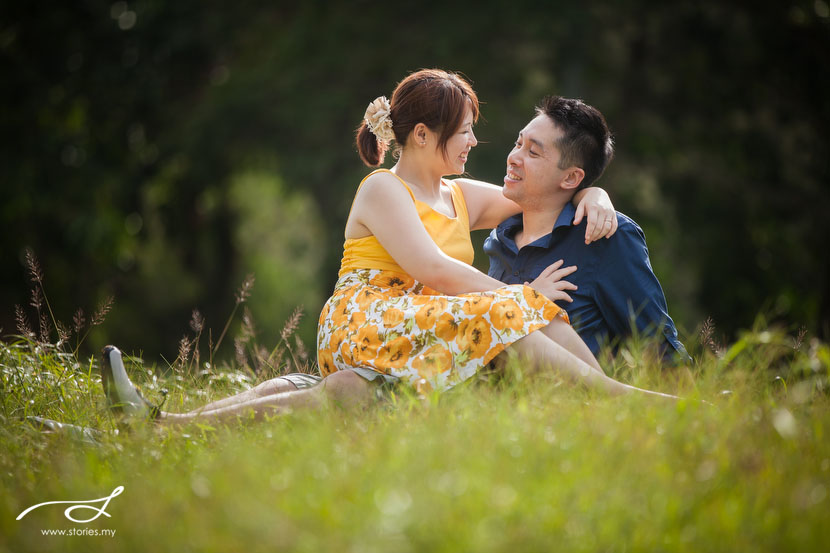 I will always remember this shoot. Hearing the story about Josephine's father has reminded me of the importance of my job- to capture good memories for families and couples to remember for a lifetime. It's the whole reason why I chose this career and it was also absolutely timely for me – that day of the shoot was on my birthday. It just adds to the significance, doesn't it? Like, whoah.
We wish you all the best on your future together, Nick and Josephine! And for your business as well!
Credits:
Photographers: Weiming and Diane