Within the fortified medina walls, lie little stories and hidden adventures at every turn. It is truly a maze, and if you are not careful, you'd easily find yourself walking in circles, trying desperately to navigate your way to someplace familiar. When I landed in Marrakech, my senses were just heightened. I love the energy of being in a country like Morocco. Reminds me of my travels to Egypt in the past.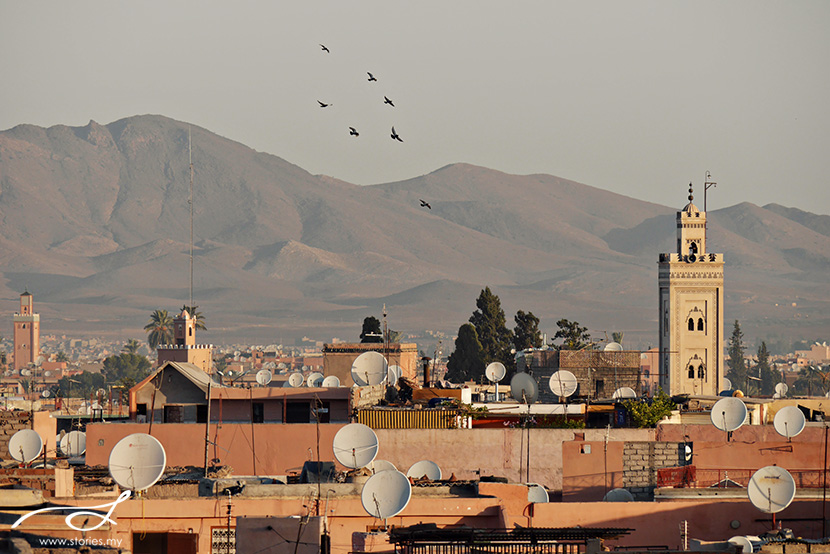 Looking at Google maps within these walls would be completely useless. It's just a blob of emptiness…seemingly no roads, but in reality, there are hundreds of pathways leading down alleyways where some merchants try to sell fig, dates or bread.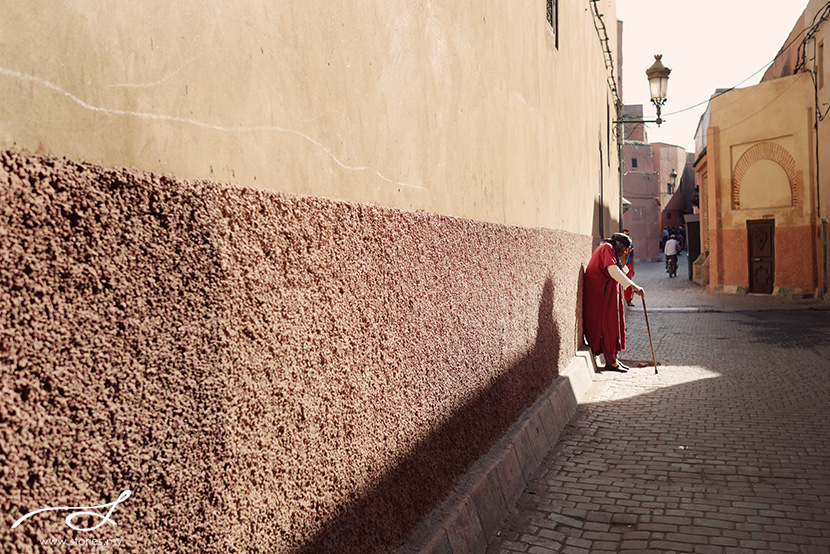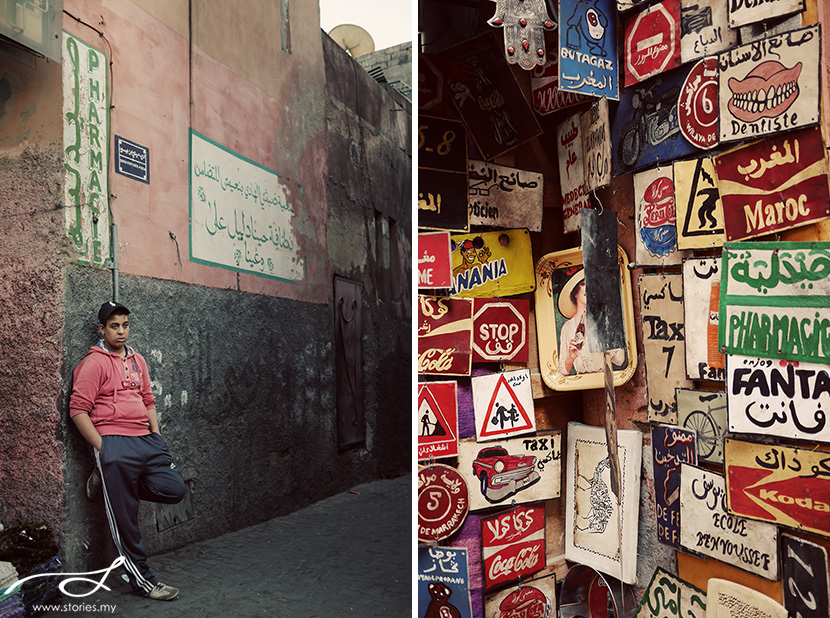 Honestly, I am not too big a fan of their tajine dishes… after a while, it started tasting alike to me. Krysta traveled with us, and she was a trooper!
On the first day, we were led through these pathways, through a small alleyway that was less than 6 feet in height. There were times when Alex had to duck his head because the ceiling was so low. But then, we came to this huge door that revealed a beautiful riad inside.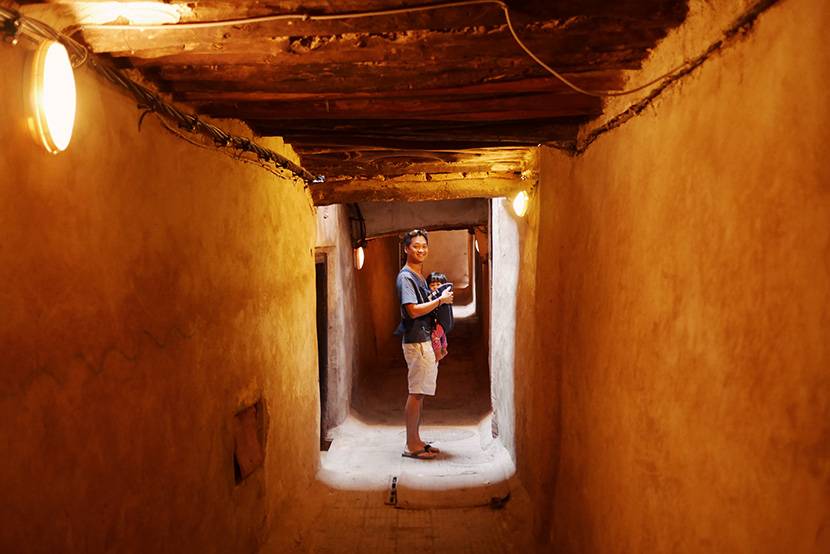 * Above: The passage to our riad. Below: The courtyard of the riad.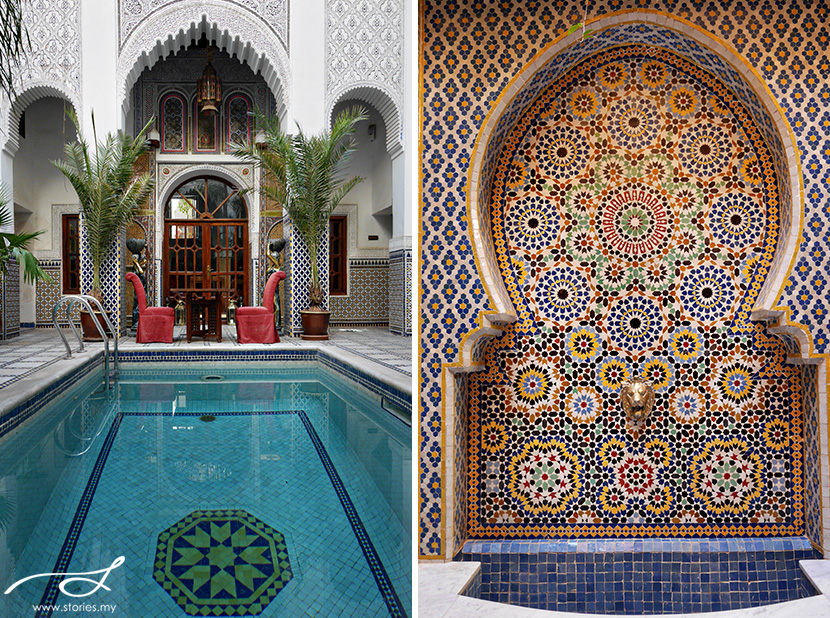 It was nice that we had the entire riad to ourselves… all 14 of us. After my brother's birthday in Barcelona, a few of us made the trip to Marrakech. 5 days and 4 nights wandering this city… it was an interesting place… but definitely not stroller friendly!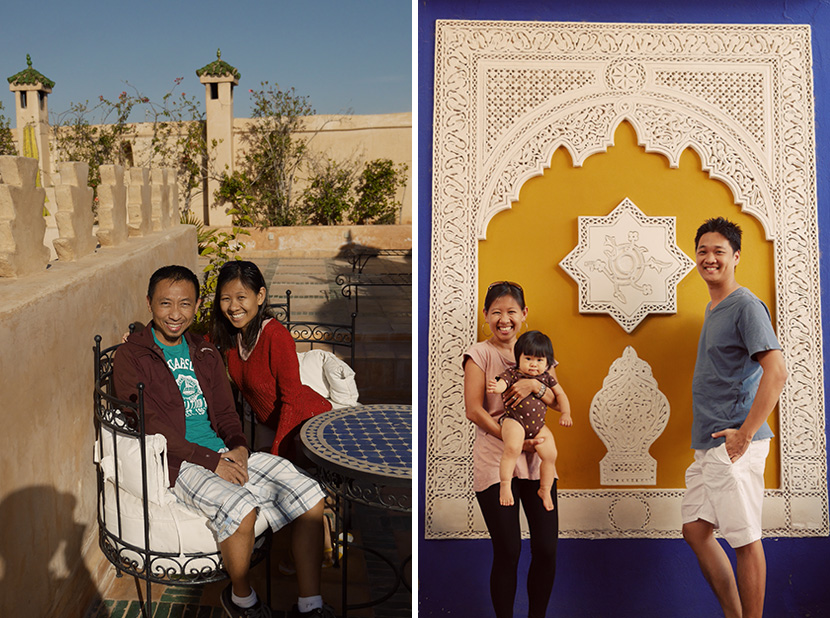 * Above, Left image: My brother and I on the rooftop of our riad (he doesn't look 50, right? We have good genes. :)
One of the things we did on this trip (other than my wonderful hammam) was go on a camel ride! It wasn't my first, but it certainly was Krysta's!
Other activities revolved around wandering the medina and the main square of the medina Djemaa El-Fna.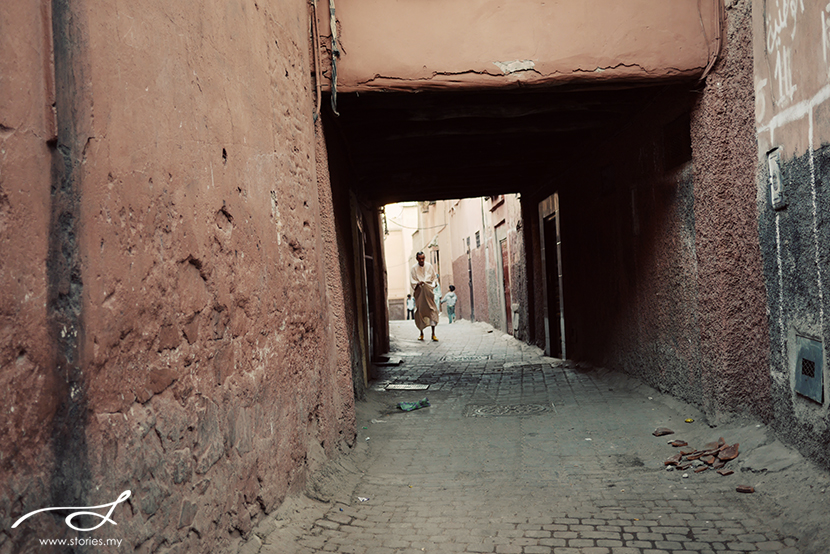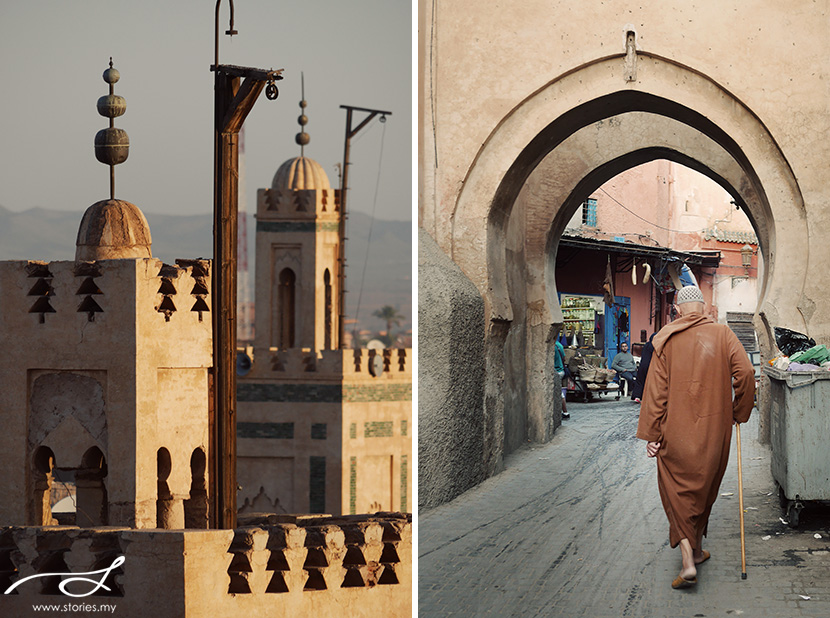 Drying skin to make leather goods.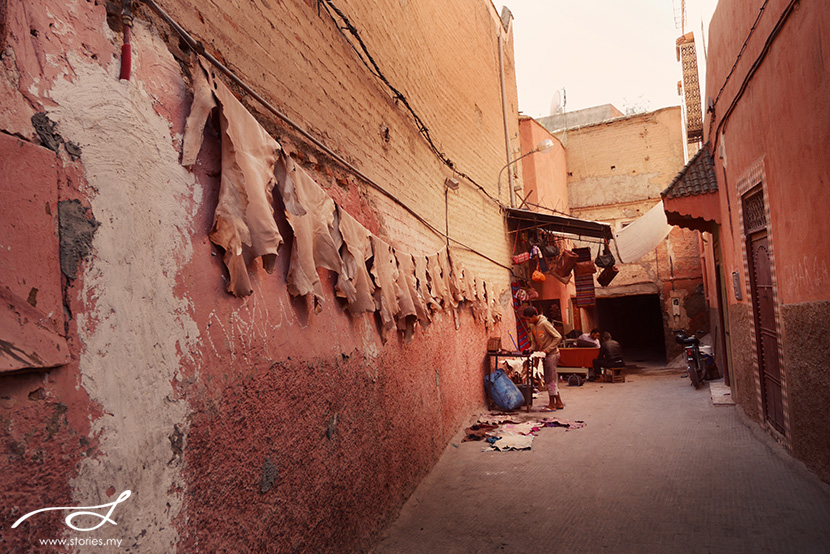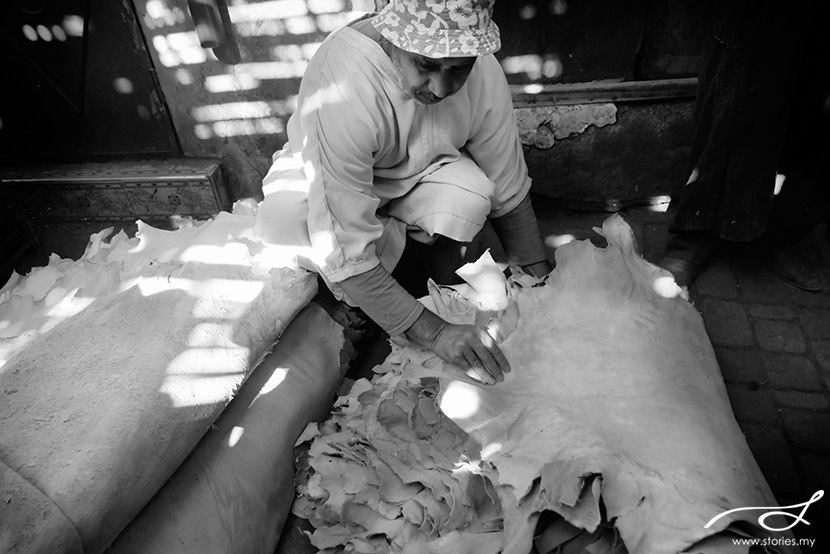 Leather hide being sold in a market of sorts!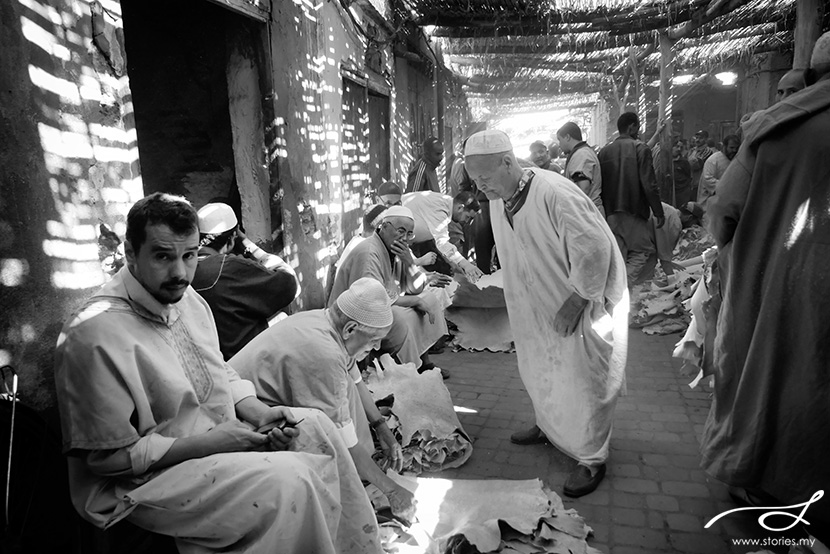 I can never understand these double doors – a door within a door.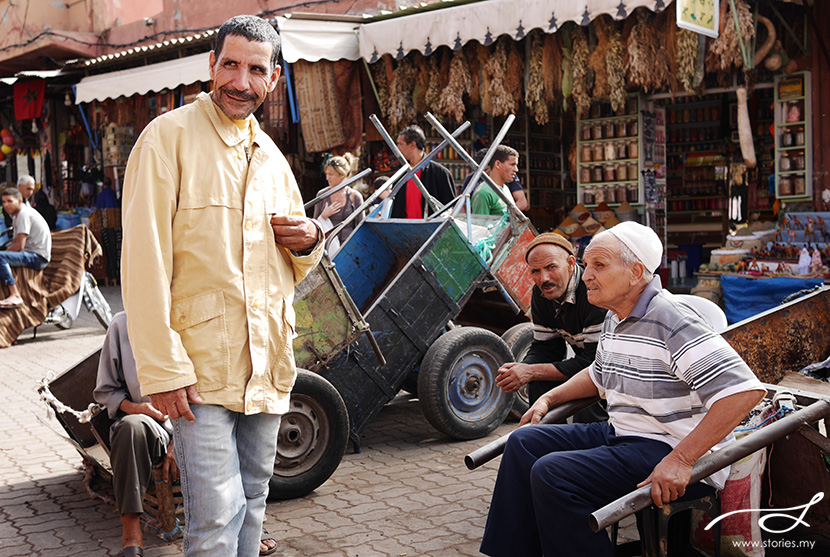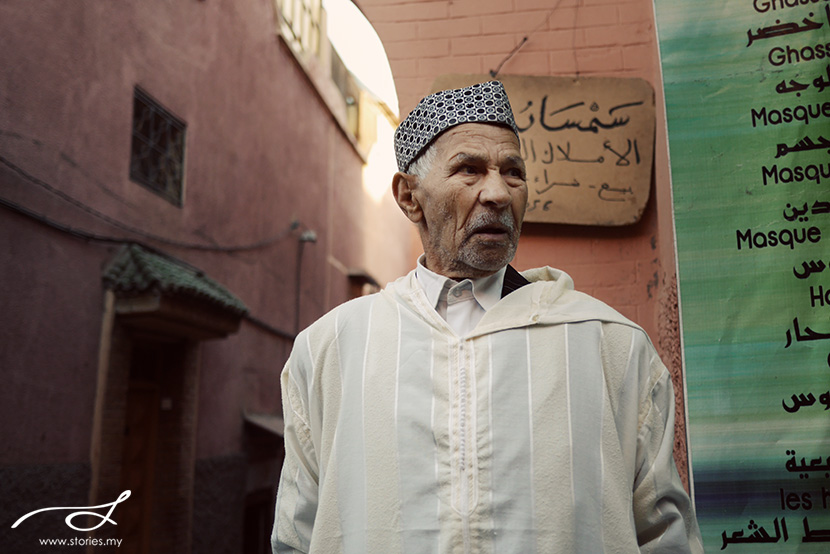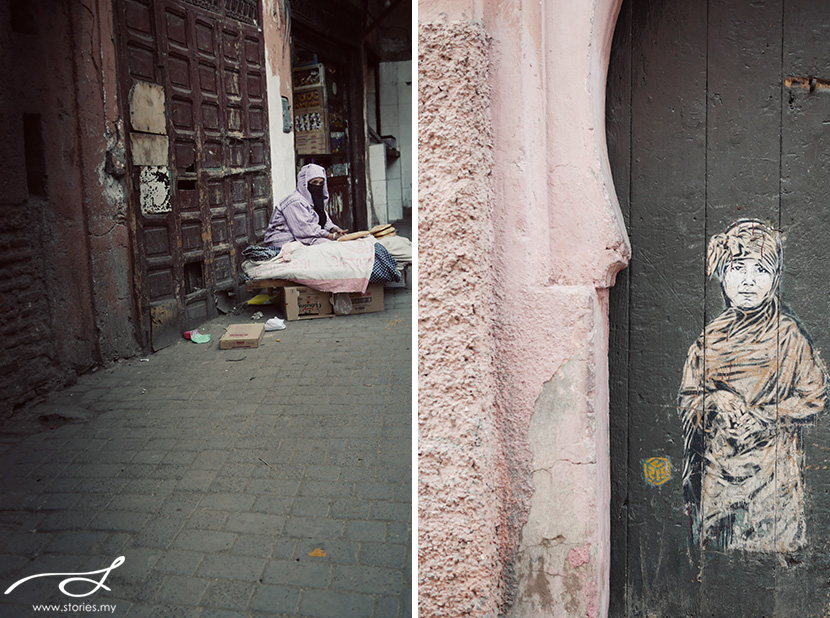 I wonder what the blue arrow is for (in the bottom image). Marks his seating spot?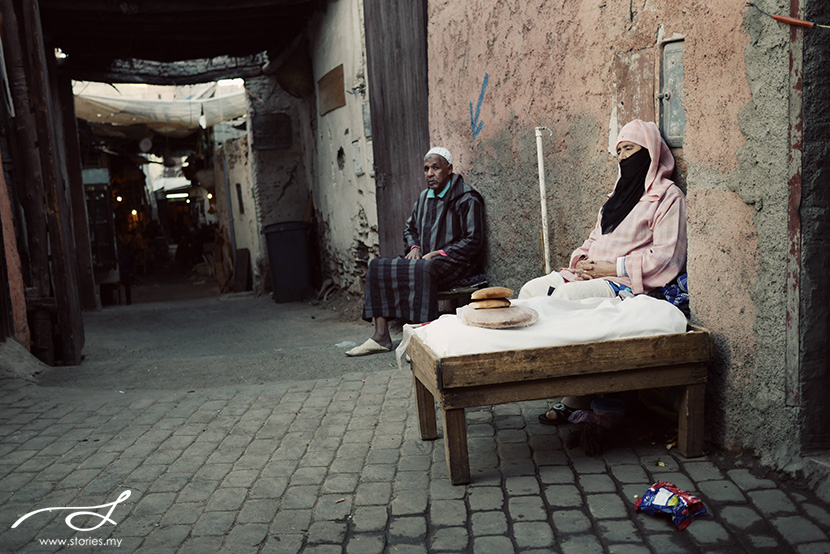 I discovered one stall that were selling some sweet pastries… the buyers didn't seem disturbed that there were bees all over them.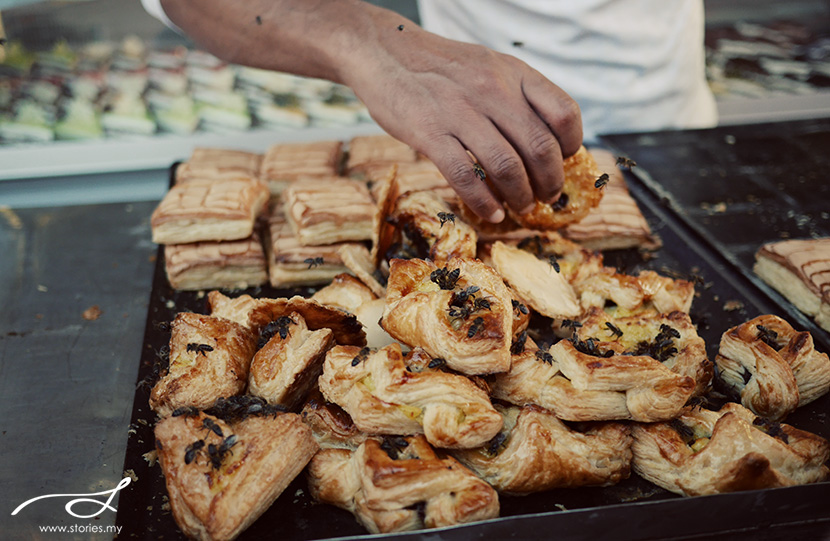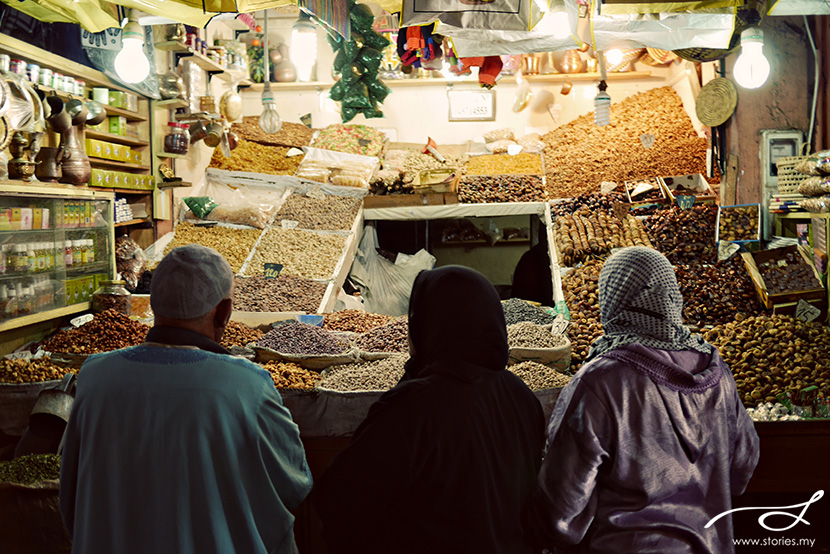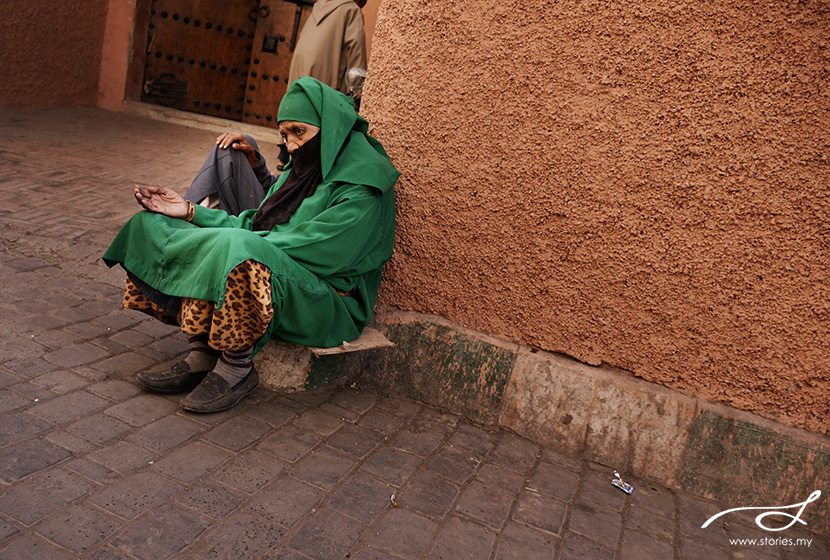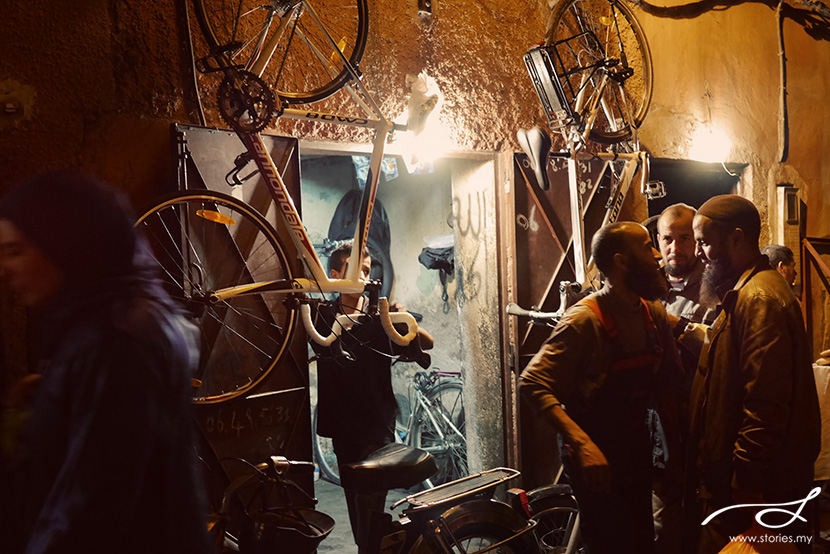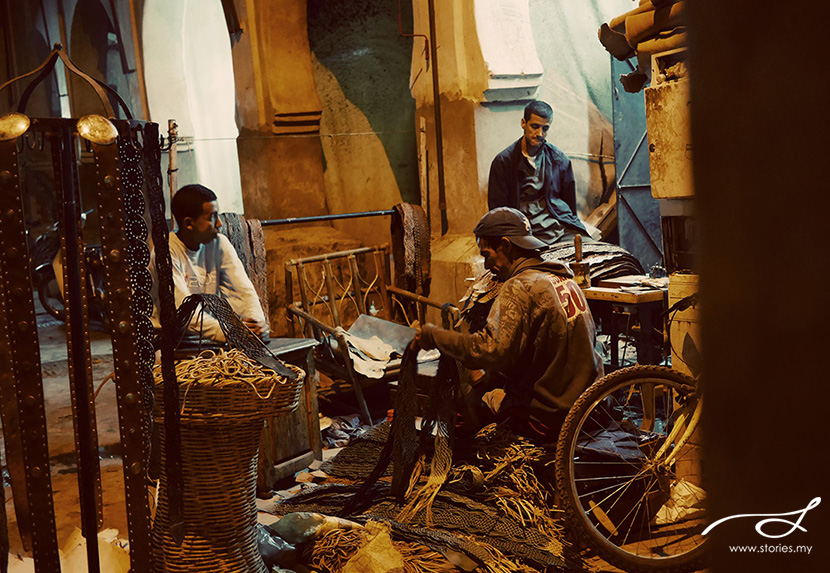 For those who love street photography, Marrakech is the place to go… (I found it more exciting than shooting on the streets of Barcelona). But do keep in mind that the locals don't really like being photographed. So you either have to do it discretely, or ask for permission.
All images were shot on the Panasonic Lumix GX7.