As I was growing up, every Chinese New Year would be a season of laughter, good food and memories. Strangely, in my Peranakan family, ketupat and rendang was one of our staple Chinese New Year cuisine, together with tosai and idly. I never really thought too much of it growing up (till I went to KL and found out that normal Chinese families don't do things like these!). But the months leading up to Chinese New Year was also a season of stress because my mom would be up for many hours from 4am till midnight baking cookies in her little oven pictured below.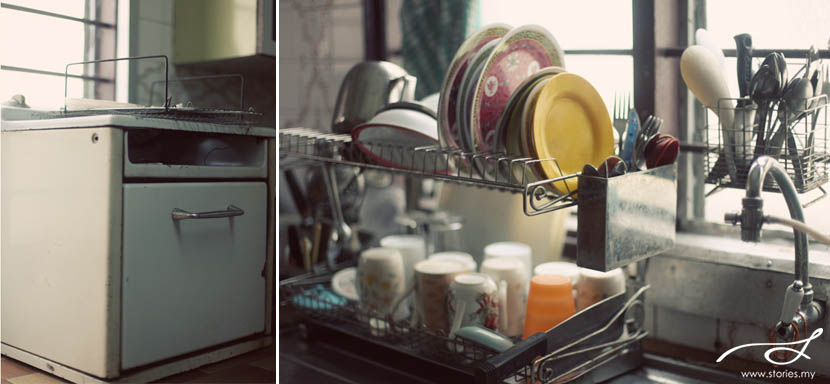 It was her passion and also her business. She would bake hundreds upon hundreds of butter cookies, prune cookies, pineapple tarts, love letters and lots of other types of cookies to sell. Amazingly, she did most of it single handedly. Unfortunately, I was the little grumpy kitchen helper who hated to meticulously place lines across pineapple tarts for hours on end.
And my dad… well, he needless to say, he gave my mom added stress because he wasn't really supportive of her long hours, especially after she fell ill with heart problems. He wanted her to rest and give up this business but my mom really loved doing this. On hindsight, I wished I helped her more in the kitchen those days instead of just running away the moment I had the chance.
Now that I've moved to KL and left Malacca, I kind of miss the days when I had lots of cookies to eat. My mom no longer bakes and my dad is in his advanced stage of Alzheimer's. Do cherish the little moments in life, especially with your family members this festive season. Have a good celebration with your family and friends, and remember to take lots of photos.
Love,
Grace