Jason and I go back a long way. We were at the university together enrolled in the same course. Jason and a bunch of us used to hang out together those days. Slowly we started to notice Jason pulling the disappearing act on us; which led to one thing – a special someone named Michelle. One thing led to another and fast forward a couple of years now, they are engaged and I was flown to Australia to photograph their pre-wedding photos. It was my first time in Australia for an assignment and Oh boy! the weather there was so unpredictable! I was even blamed by them for bringing the rain over when it was supposed to be sunnier. Oh well, at least there were no sweat at all during the shoot and we had great fun! (apart from some shivers, runny nose and flying hair!)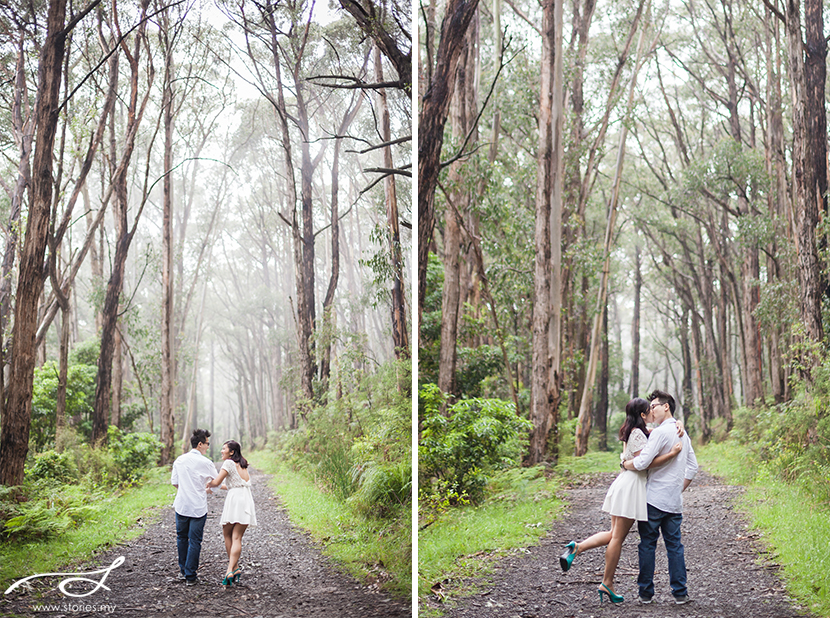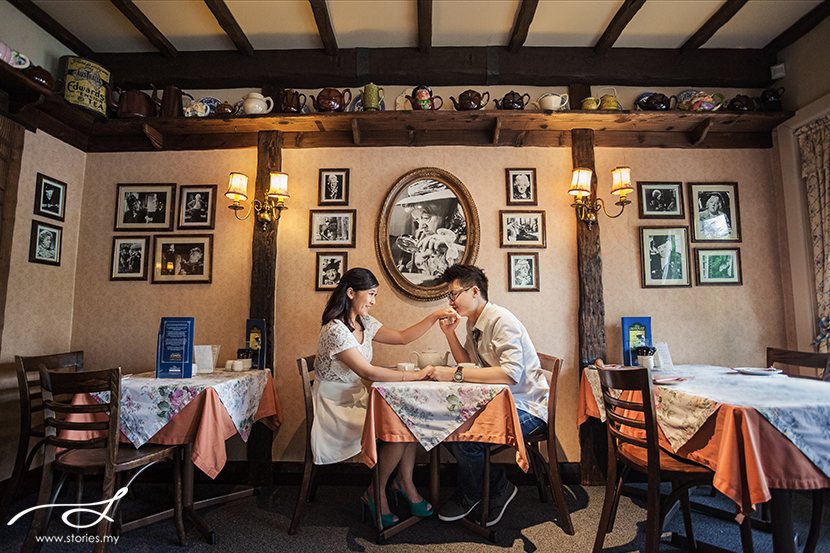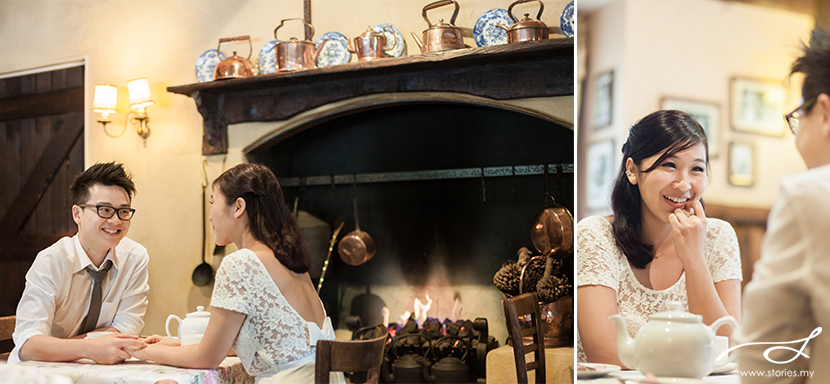 Being born and bred in sunny Malaysia, and knowing about the cold weather there, I was fully equipped with the necessary heat retaining attire such as gloves, mufflers, turtleneck sweater etc etc..On the other hand Jason & Michelle dressed as if they were still back in sunny Malaysia! Despite the slight drizzle accompanied by chilly winds and minimal clothing, they didn't utter a word of complaint and were very co-operative during the entire shooting process.
The photos below were taken at Dandenong Mountains, Brighton Beach, Carlton Garden and St.Kilda Beach.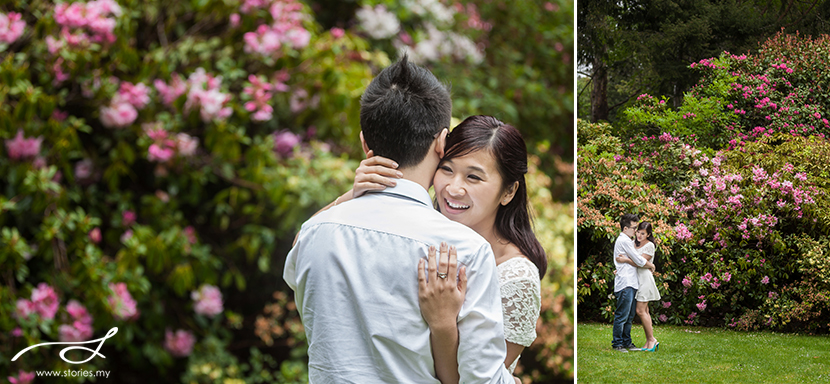 Jason says:
I have always believed that everything happens for a reason. Some things that happen might not make sense now, but when you look back and think about connecting the dots, you will start to see how all of this is part of a bigger plan.
Our story began on the first day of design class in uni where everyone sat along this rectangular long table. There I was at my seat when I noticed the cute girl that sat right opposite me. Yes, she did get my attention despite me not knowing anything about her apart from her name, "Michelle". In the end of that same class, apparently Michelle had to buy this specific art glue from the nearby art supplies shop. She approached me to help her buy this glue as I guess I was one of the fortunate ones who had a car to commute to campus.  It was that moment when I said, "Okay, can I have your number so I can call you after I bought the glue?". Pretty slick move but yeah, that is where it all started.
Unlike most couples, neither of us actually chased each other. We were sincerely the best of friends up to the point where without realising, we actually started to have feelings for each other. We held on tight, closed our eyes and took a leap of faith as we acknowledged our relationship despite the risk of losing a very good friendship. I never once regret taking that risk because after 8 strong years of growing up together, I am finally getting married with my best friend :)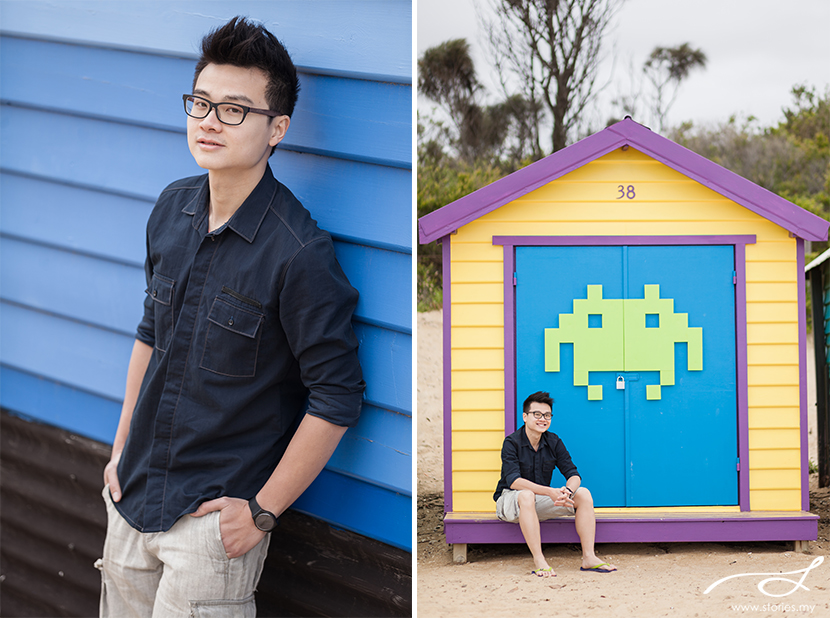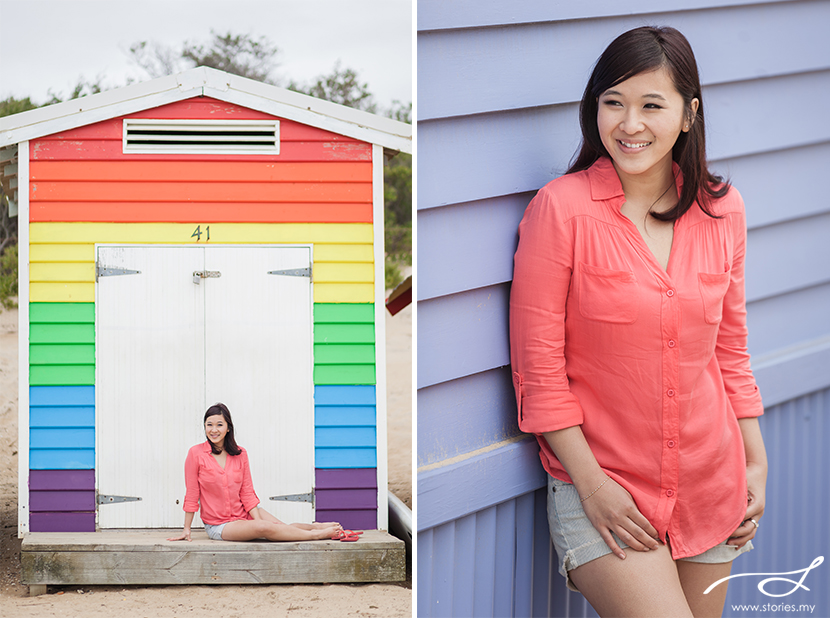 Michelle says:
We have been together for 8 years now but it feels like we have just started dating. Everyday is an exciting adventure for us. We like to prank each other like for example I would hide behind doors and when he walks in I will jump and give him the scare of his life. I guess that is what that keeps the relationship fresh.
He is a man full of surprises with so many tricks and surprises up his sleeve. He will go miles just to see me smile.
Jason is everything I'm not and he is everything that I need in a partner. He is my best friend and also my "super boyfriend". He has taught me very valuable life long lessons that is to be patient and to see things on the bright side of life. He is really my big ball of positive energy!
I love it when he sings to me, write me little notes an hide it under my pillow just to tell me how much he appreciates me and when he whispers sweet nothings. It never fails to bring tears to my eyes.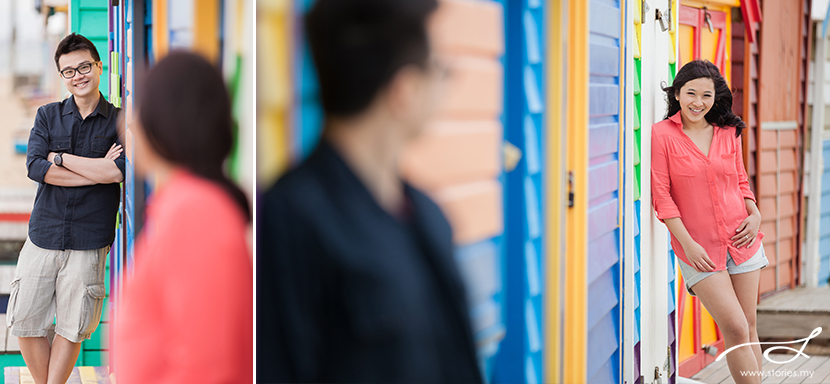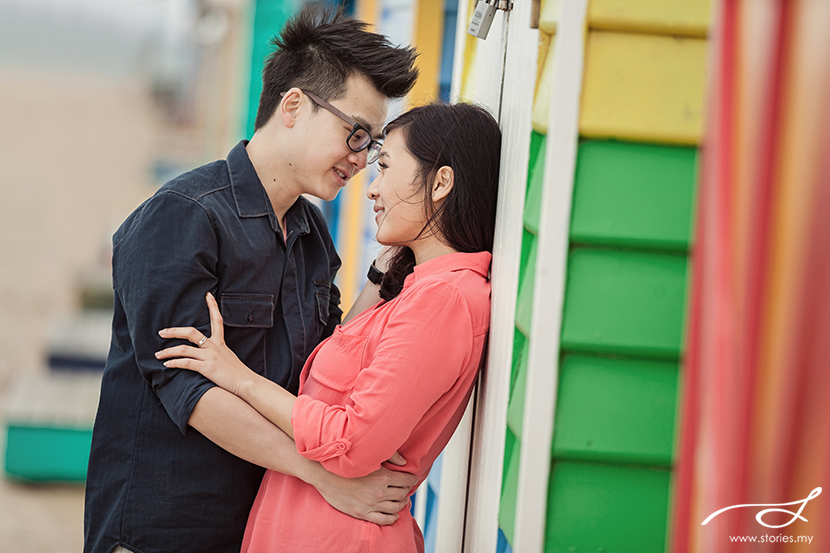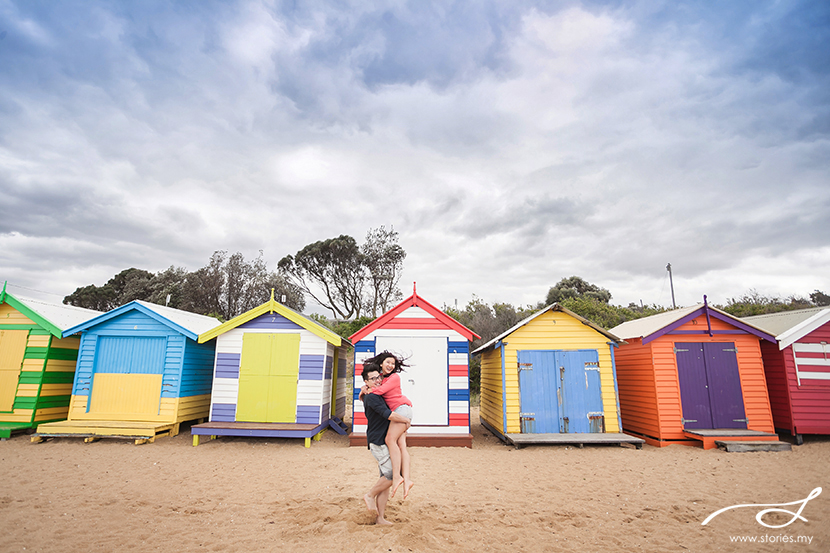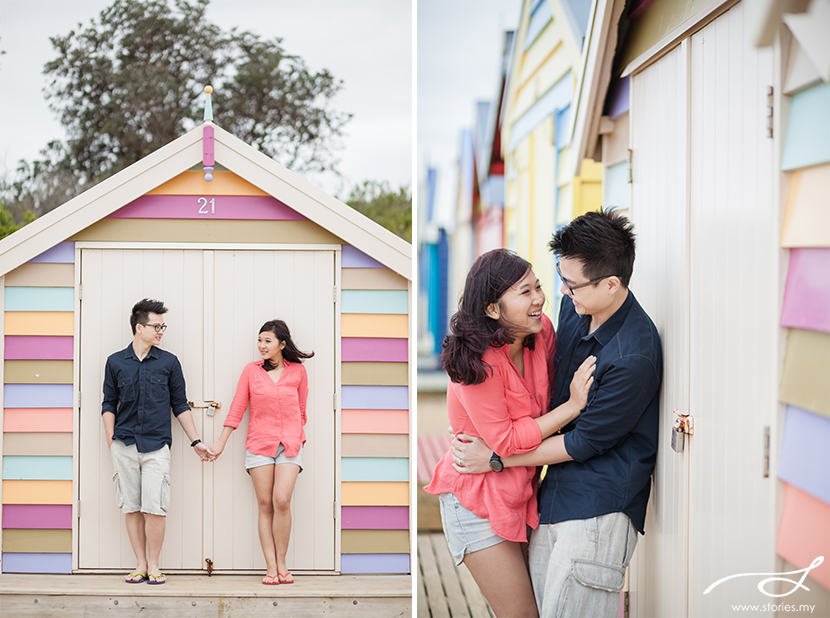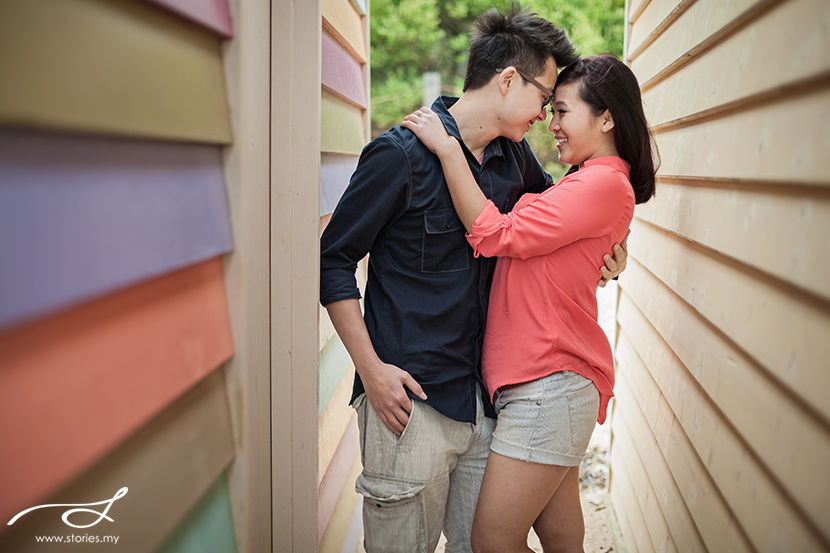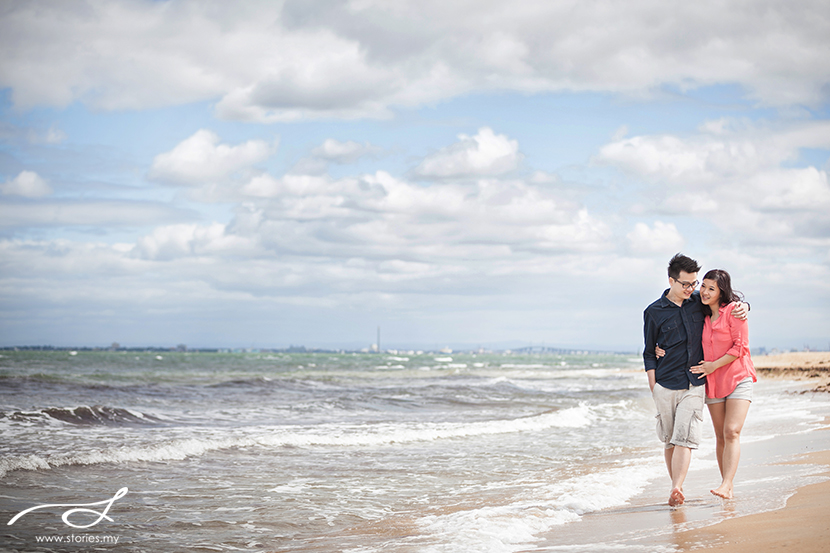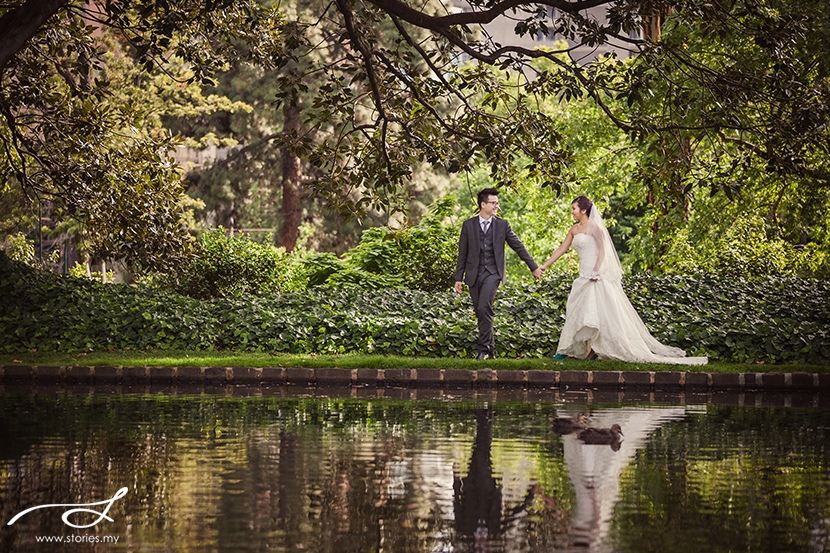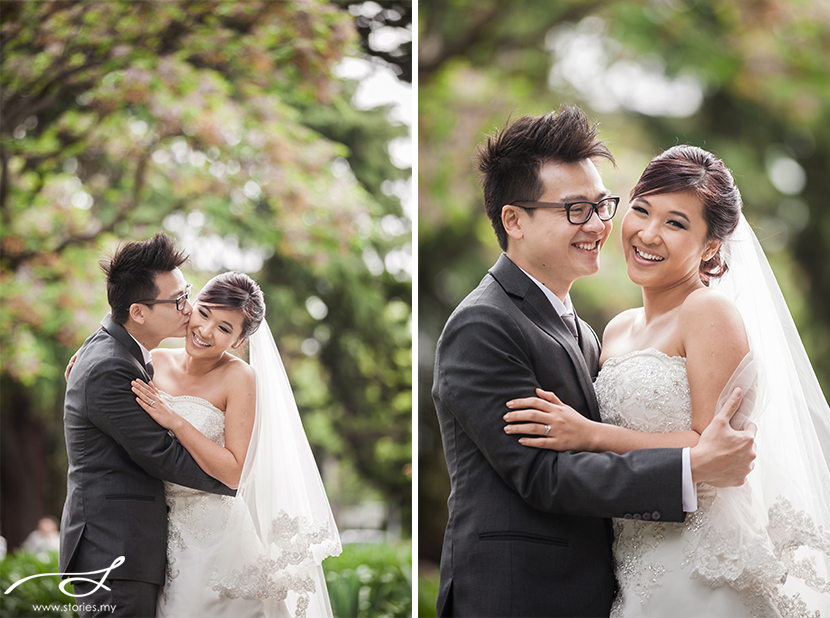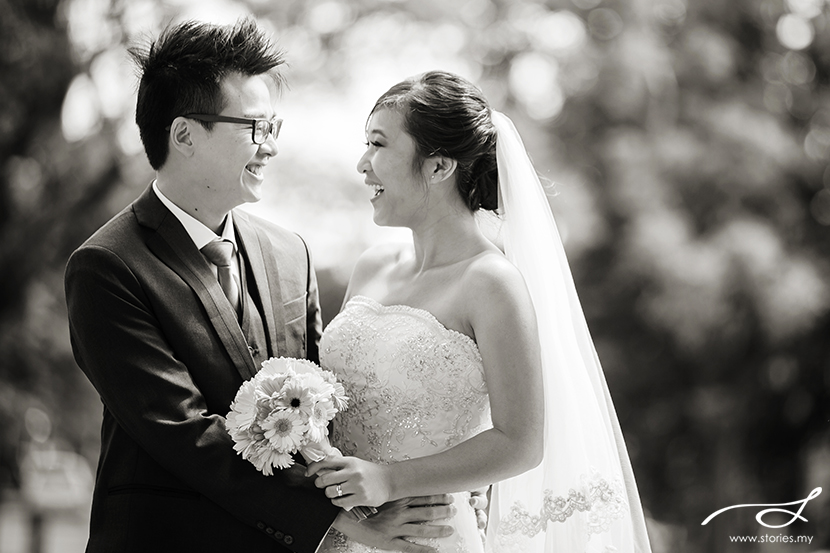 Michelle you look stunning!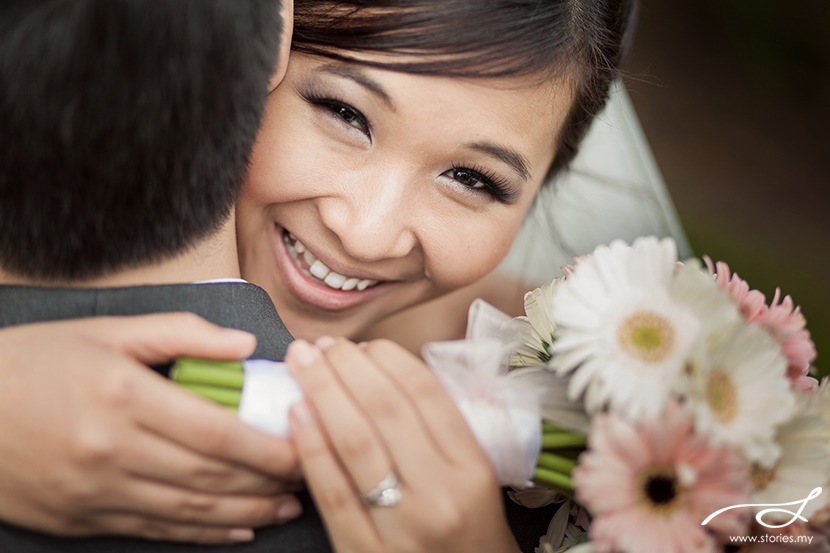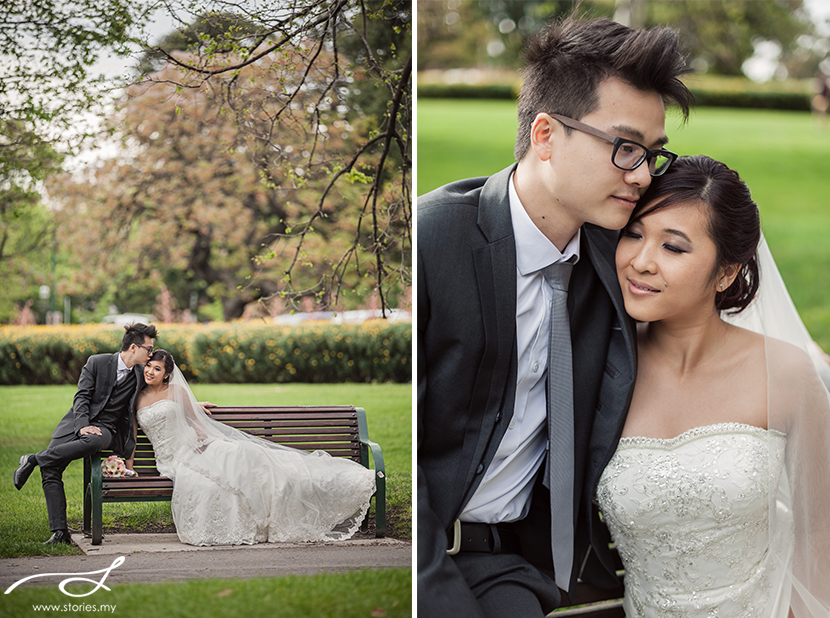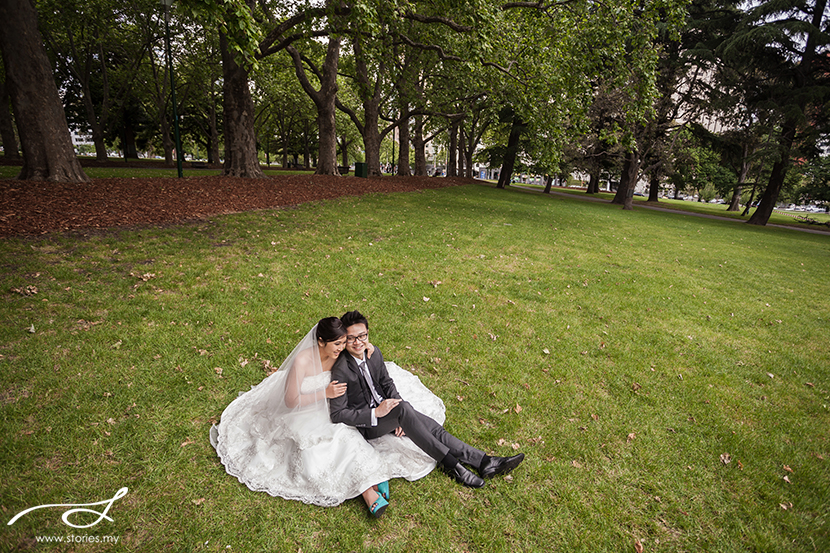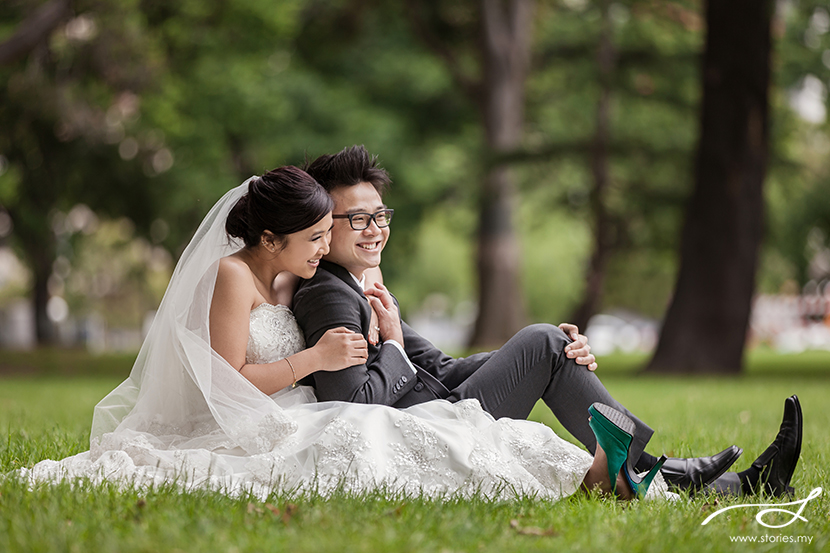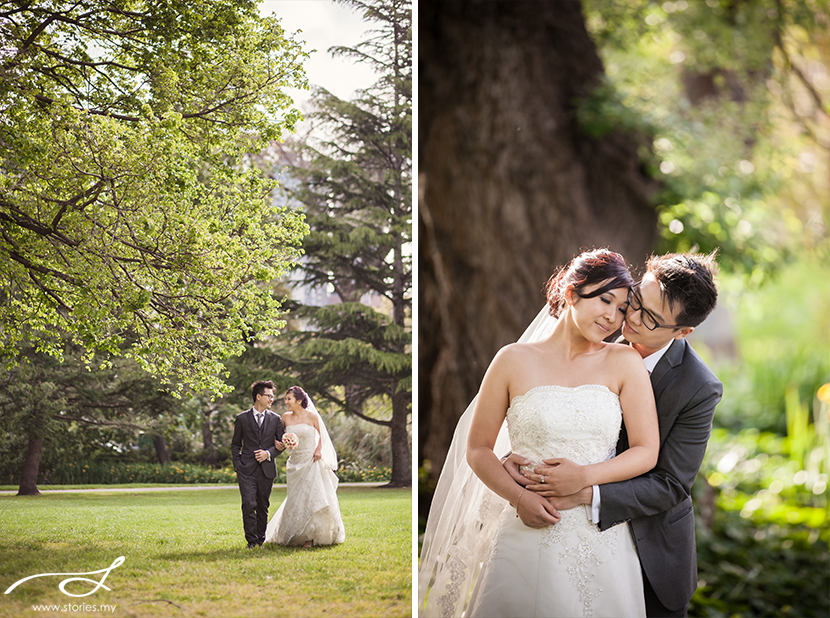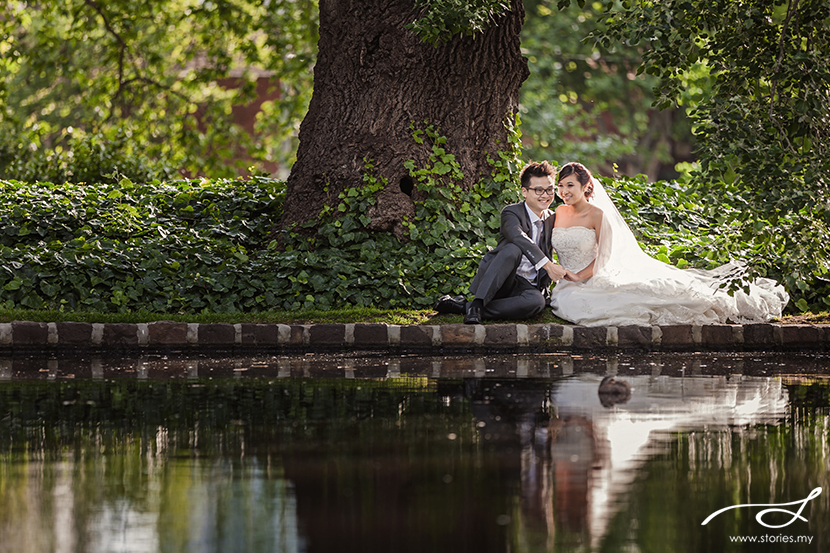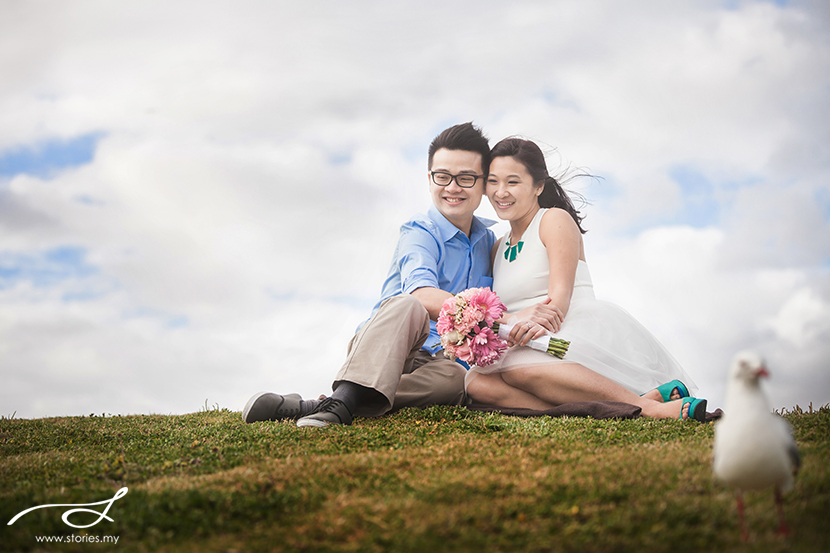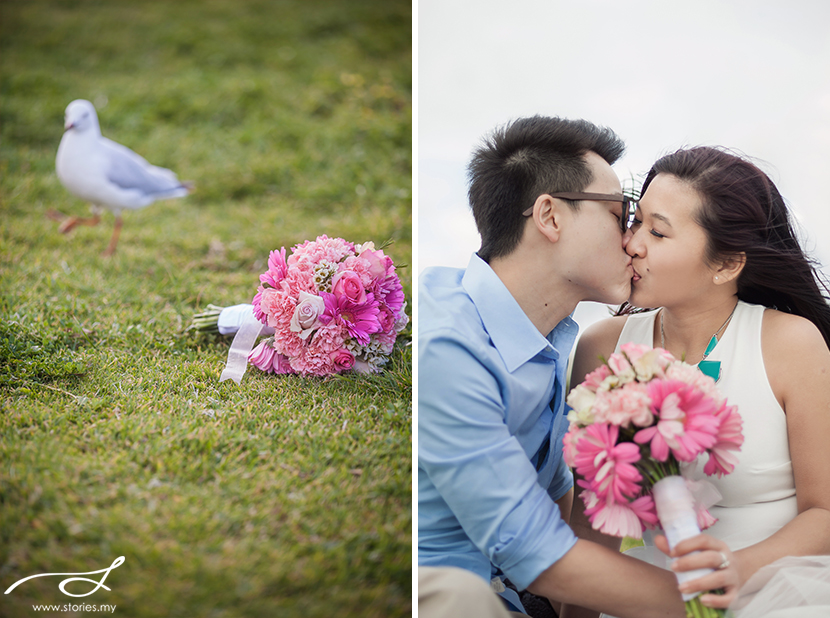 Loving the skies over there!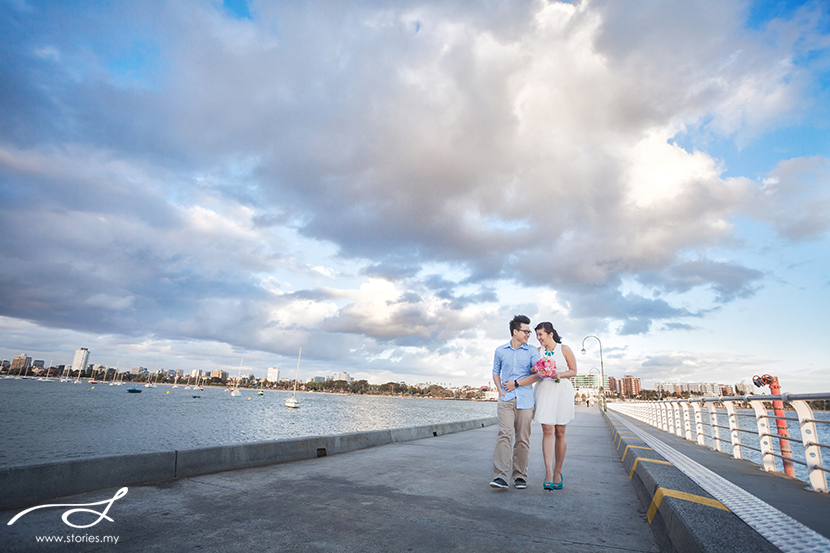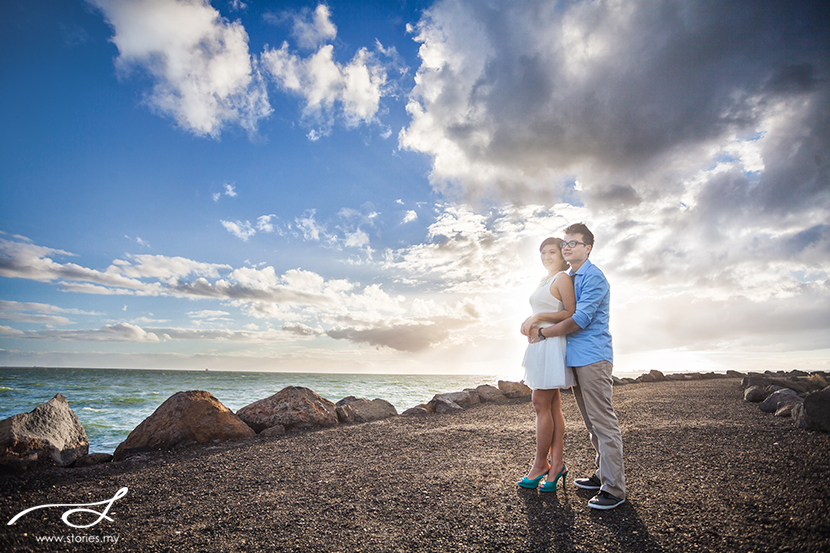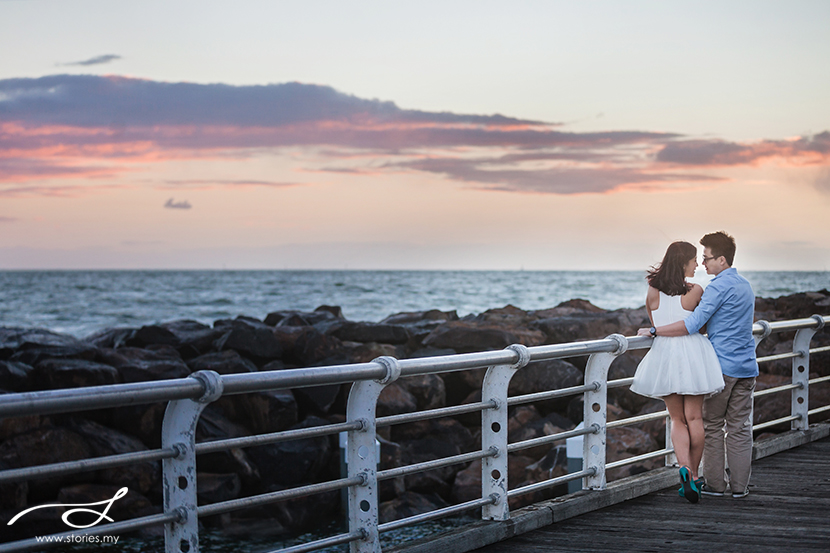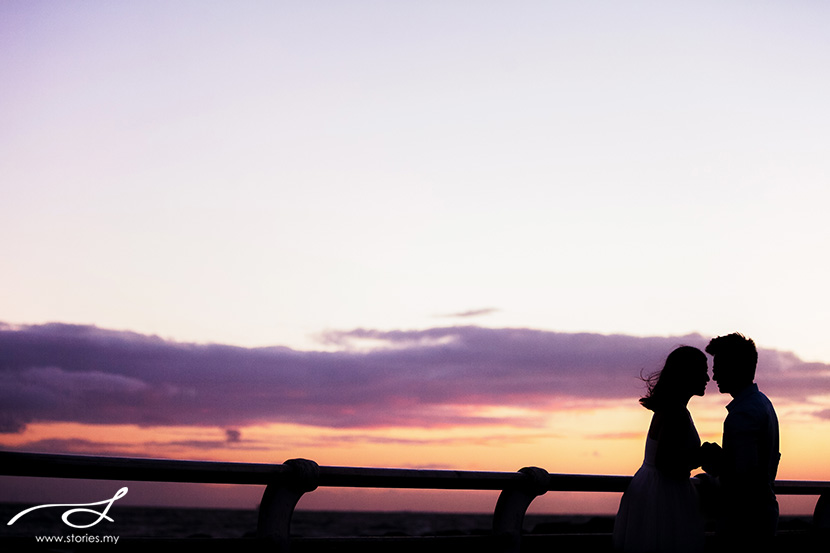 Jason & Michelle, thank you for your kind hospitality, warmth and care and also thanks for being my personal tour guide.  I hope the both of you enjoyed the session and photos as much as I did. I hope this will get you excited for your wedding in March!
Credits:
Photographer: Weiming
Location: Dandenong Mountains, Brighton Beach, Carlton Garden and St.Kilda Beach – Melbourne, Australia