A wedding that had a lot of heart and planning in it. From her Pinterest boards to frequent discussions with friends…Jolene gave her all as she planned her wedding. I loved the many DIY details that were present at her wedding and the coffee theme that was very strong (pun intended!) at the dinner reception. People who are coffee lovers know that people who love coffee group together like a cult. It was great that they even had a booth to serve cappuccino and lattes during the cocktail session before dinner.
The outdoor wedding ceremony was held at Holiday Inn Glenmarie. About an hour or so before the wedding was supposed to start, it poured. Even though the wedding set up was shielded under a gazebo, still, the rain poured in through the sides. But Chee Kiang and Jolene didn't panic. It all turned out well in the end because the rain stopped in time, and there was a cool breeze that enveloped the place as they said their vows.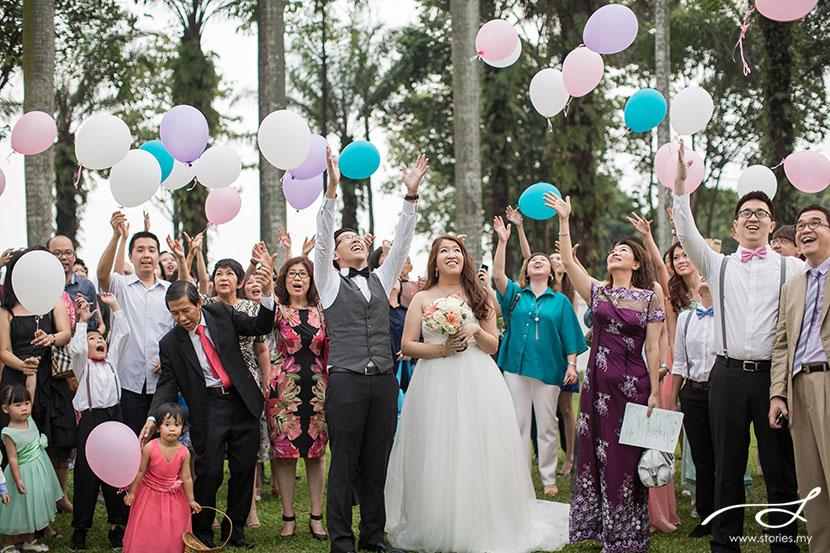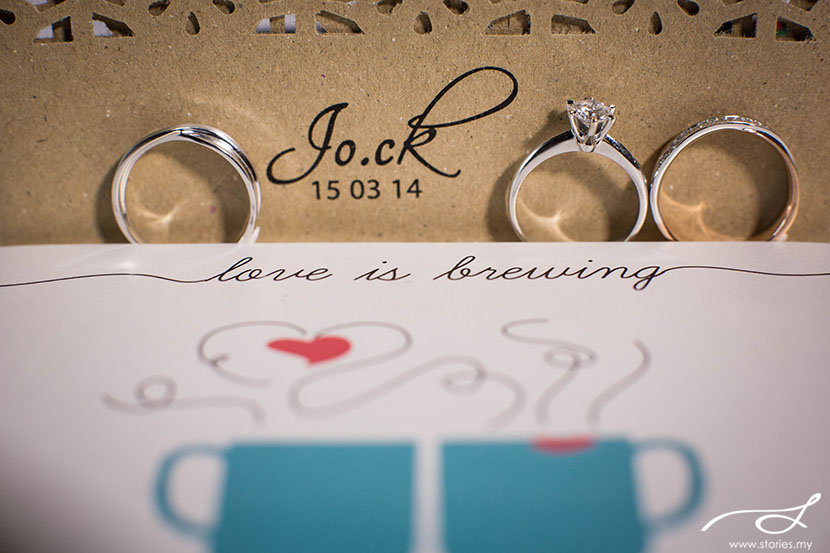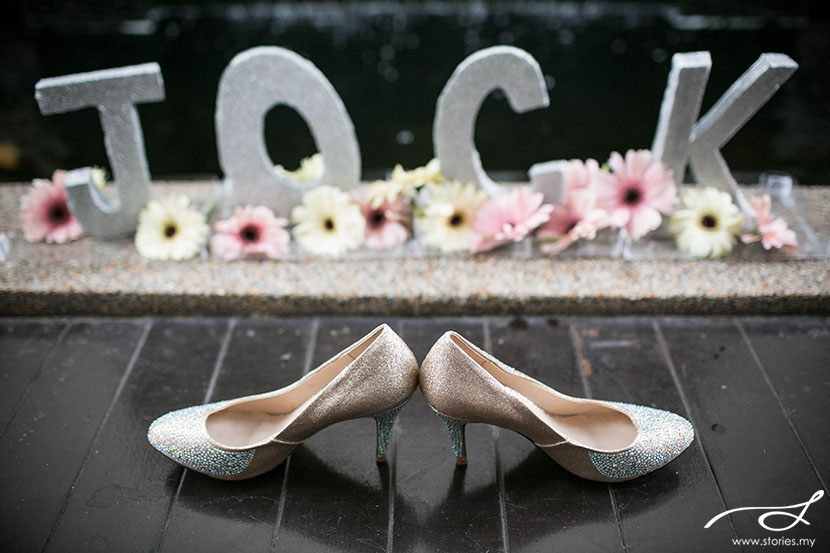 "I'm so glad I got to marry my high school sweetheart…"
Chee Kiang and Jolene's story began when she was 12, and he was 13. Both librarians, and both attending the same school. But it was only 2 years later that they officially started talking to one another… face to face and on ICQ. Her first impression of him was that he was the typical "My Nice Guy" as she only saw boys as being very evil to girls so this was a rare breed! Their conversations started being very flirtatious, and so when they were in Form 3, Chee Kiang thought he stood a chance and asked her about starting a relationship.
She rejected him and he was crushed.
It was only when he left for Singapore for his A-levels that she realized she missed him. A lot. So she wrote him an email asking if he had any feelings for her. She waited and waited, but there was no response. Till… a snail mail popped into her mailbox one day. He said, "I always had feelings for you."
From that moment on, a long distance relationship of 6-7 years began as she left for Kedah to further her studies in dentistry. Their agony of being physically apart came to an end in 2011 when she managed to get a government posting in Johor Bahru. It was then that he moved in to stay with her… and then this is the best part which I love about their story.
Every morning, she would wake up at 5am to send him to the customs as he braved the mad morning crowd heading into Singapore for training. It was definitely a sacrifice of love for the both of them.
As Jolene says, "I'm very fortunate to be marrying someone so right for me in every way. Someone who gets me, who gives in to me, who allows me to be me and laughs with me about everything and anything. He is my first love and I'm glad I got it right straight away.  :)"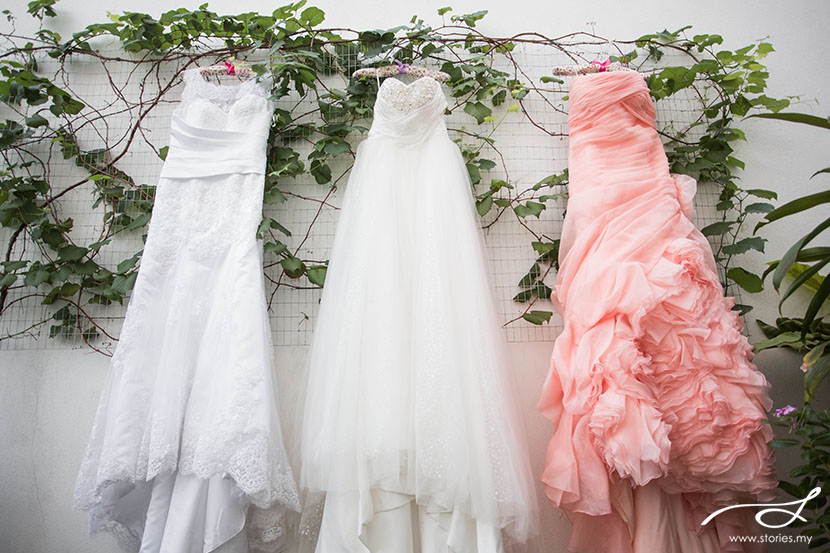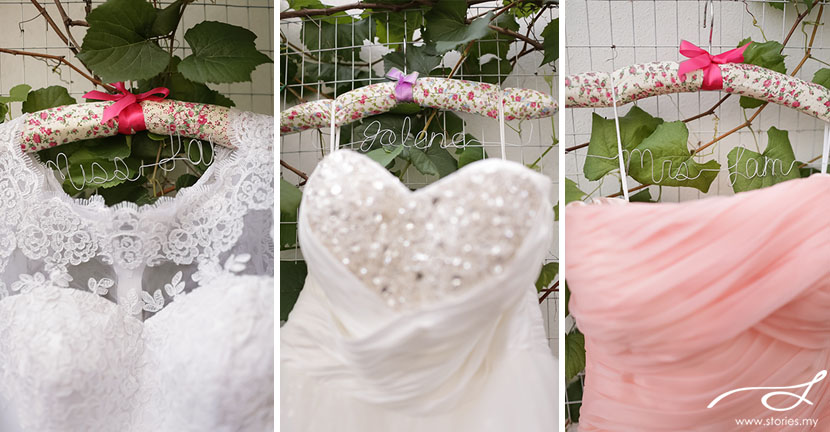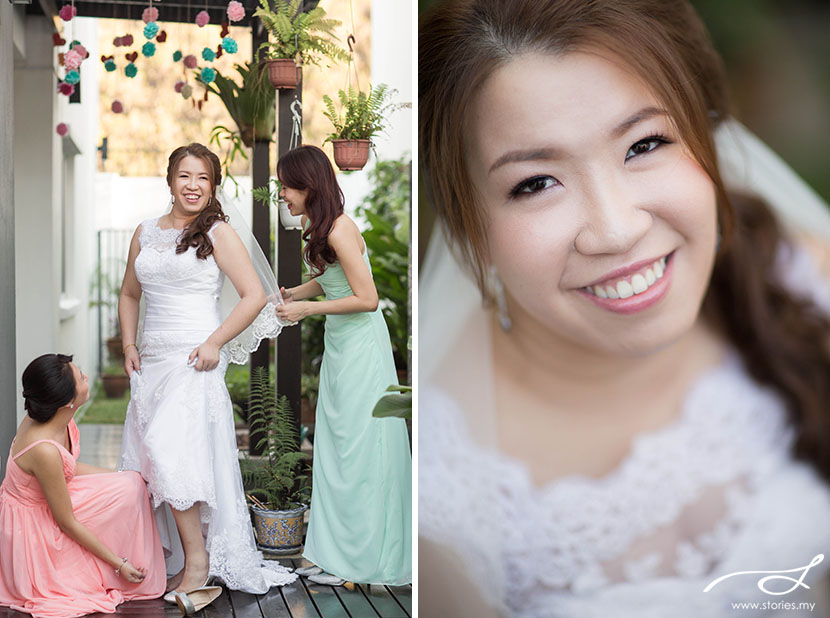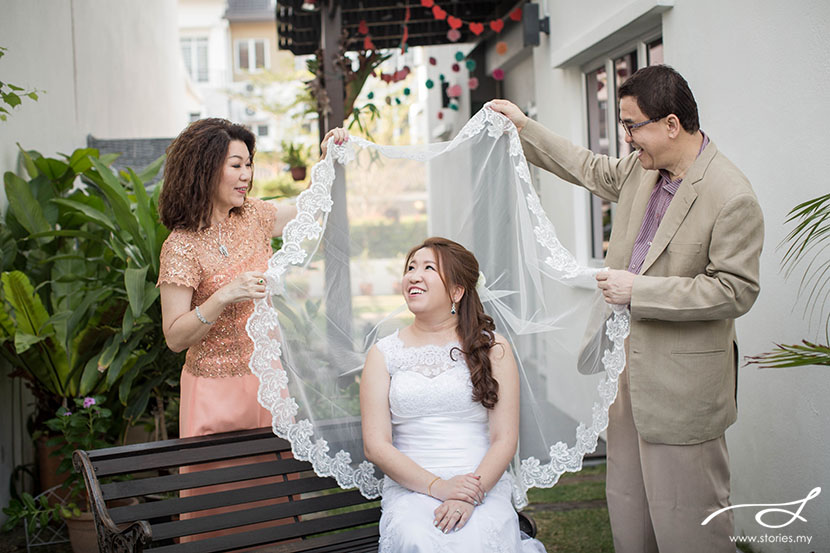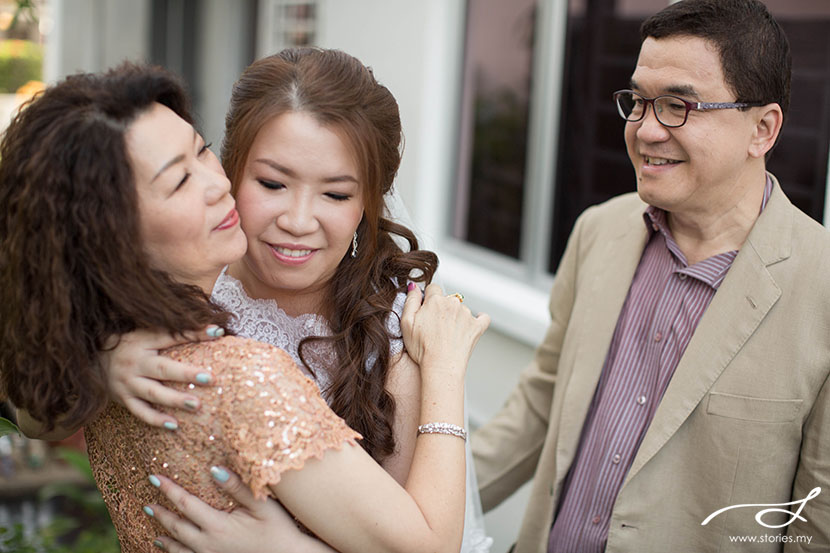 Love these moments that parents share with their children before the hectic festivities of the day start. What a great way to begin the day!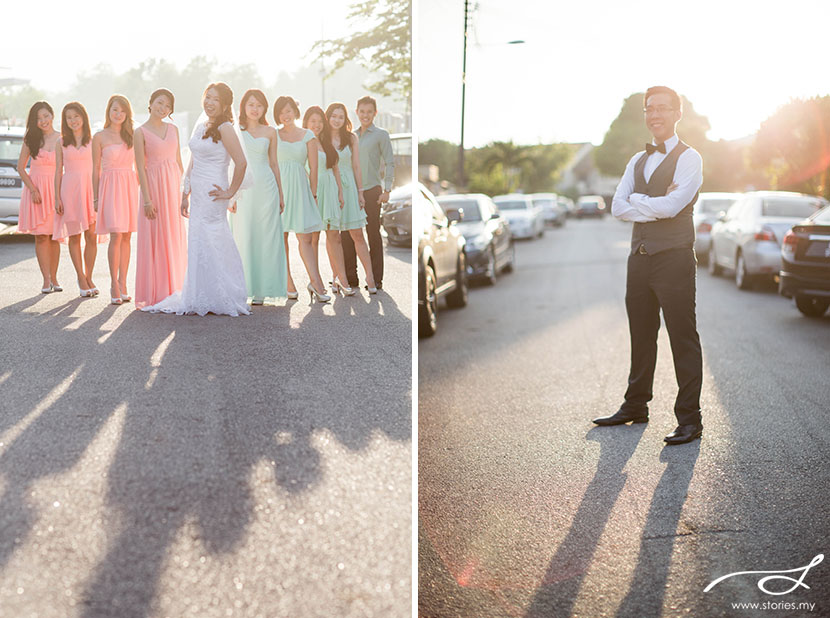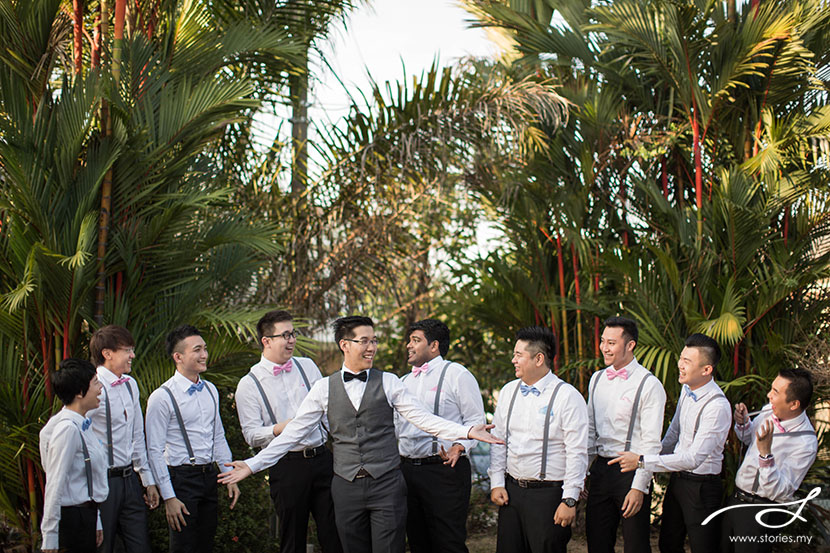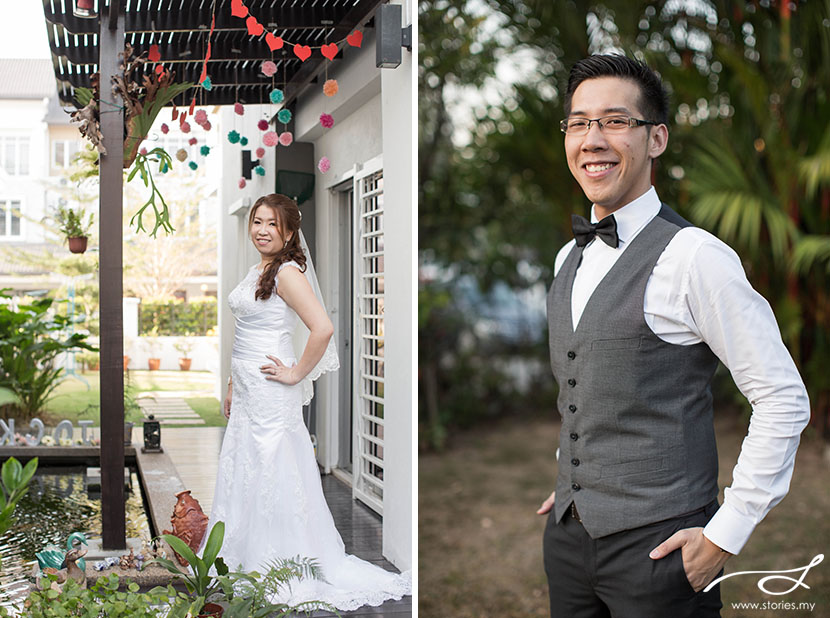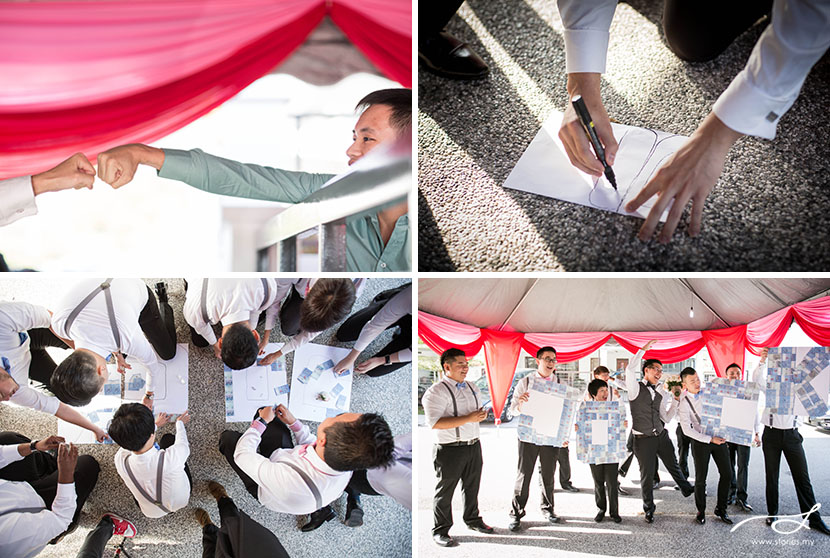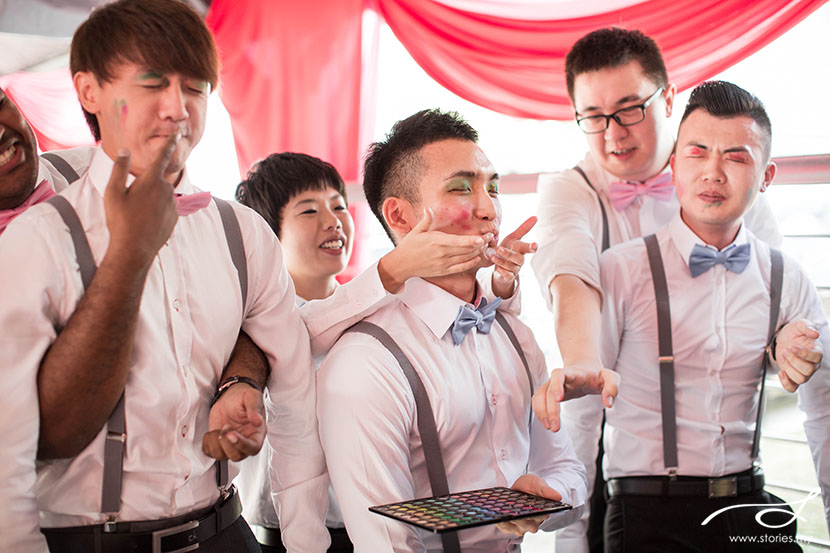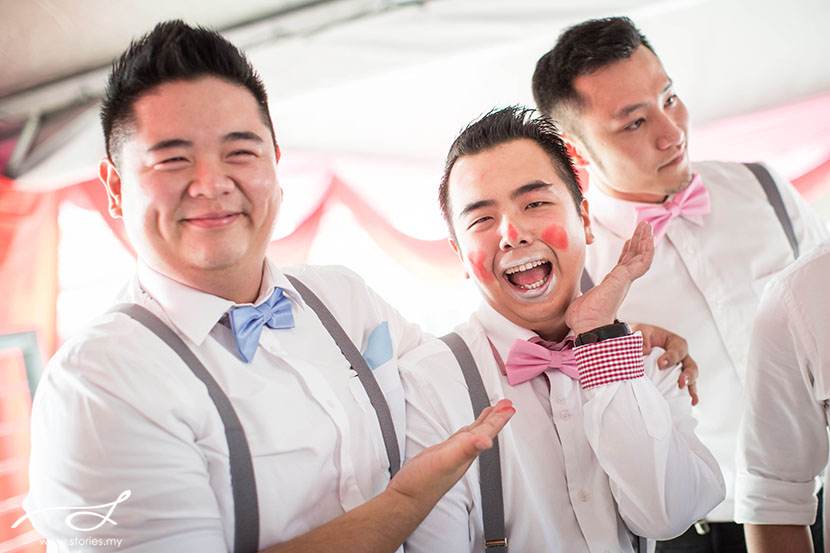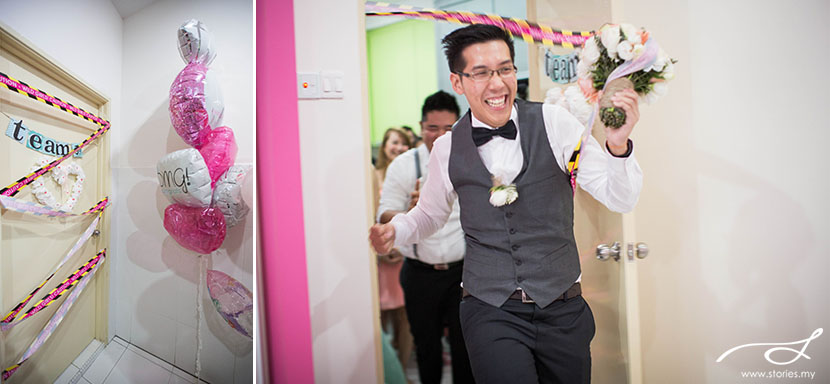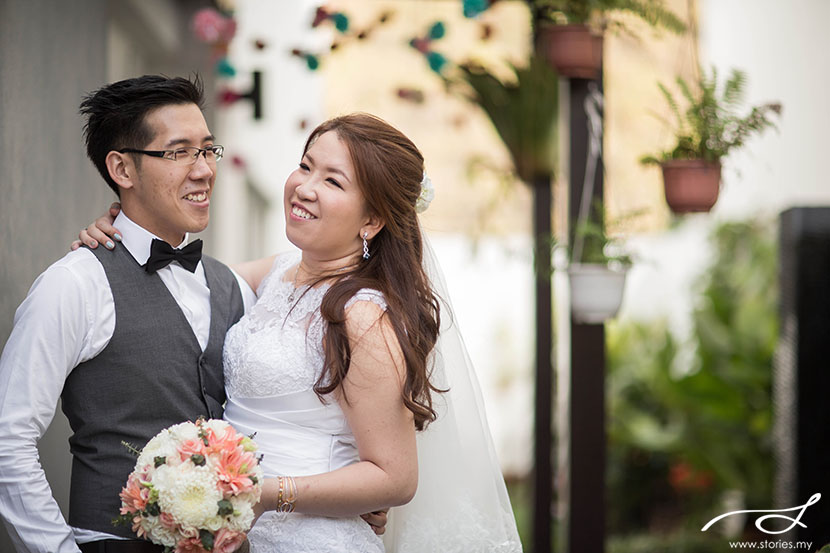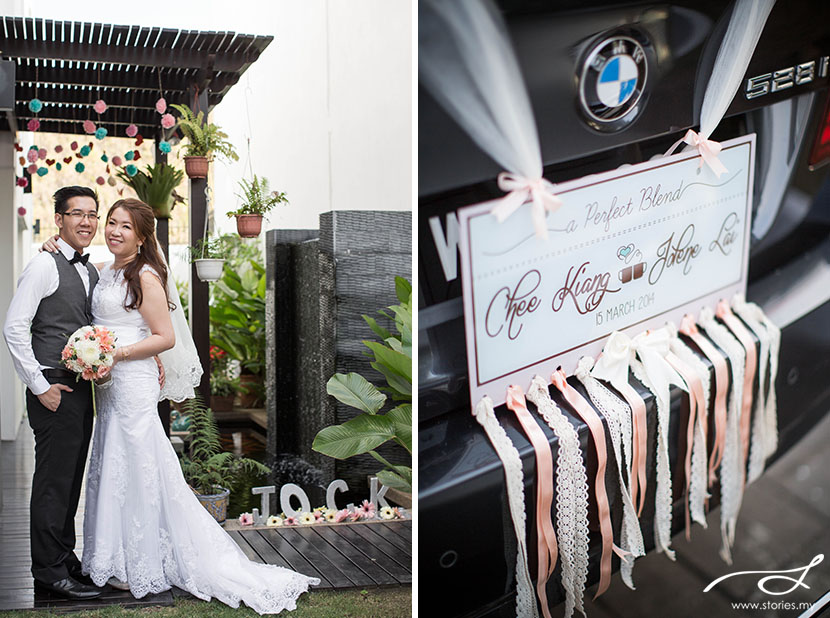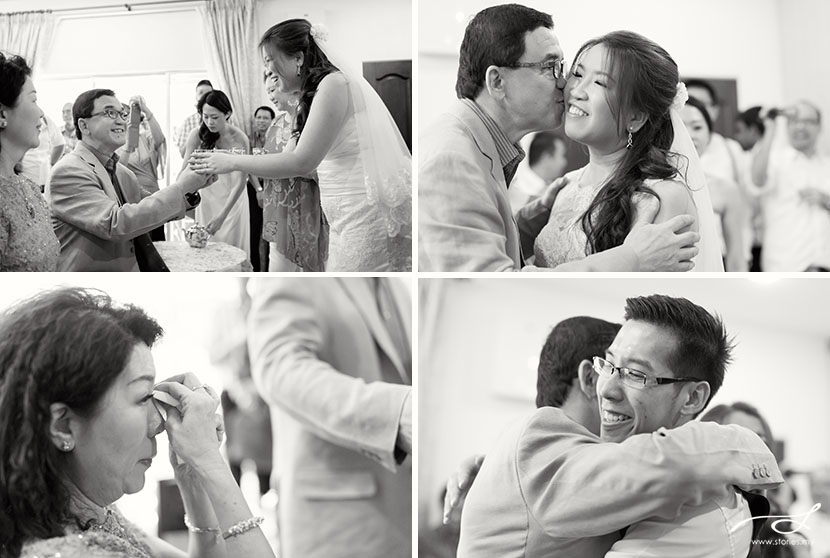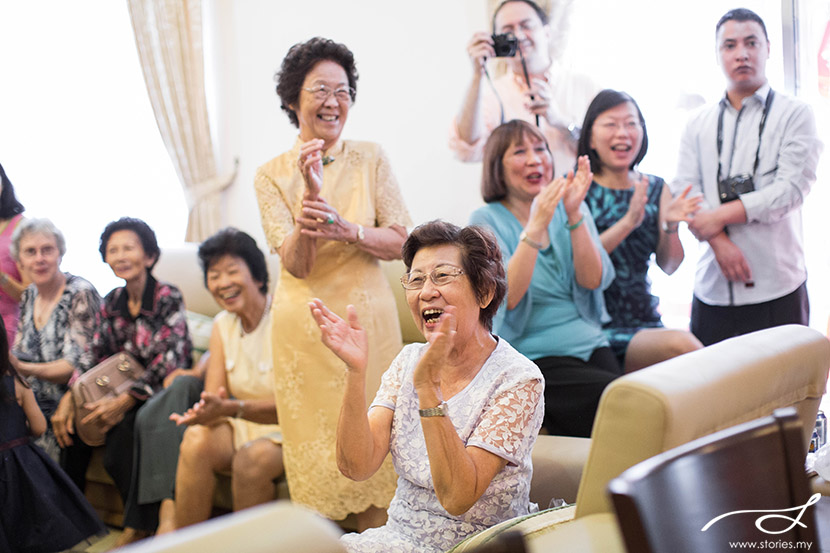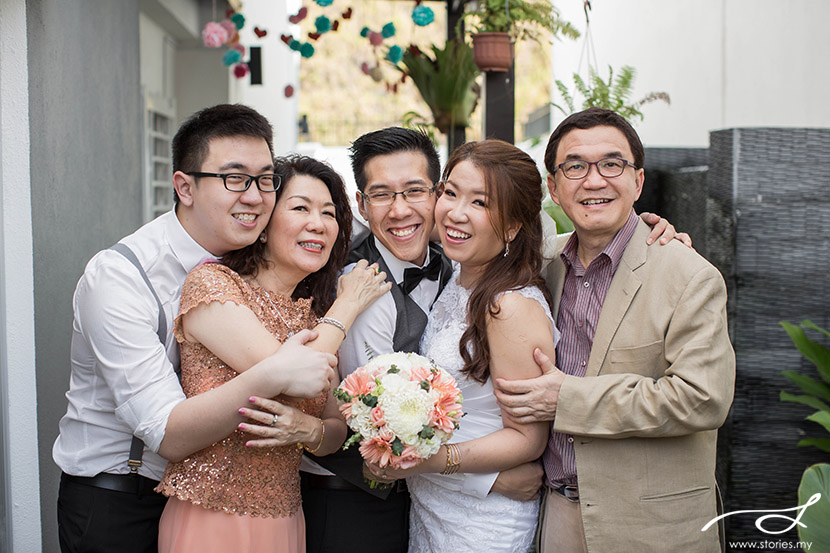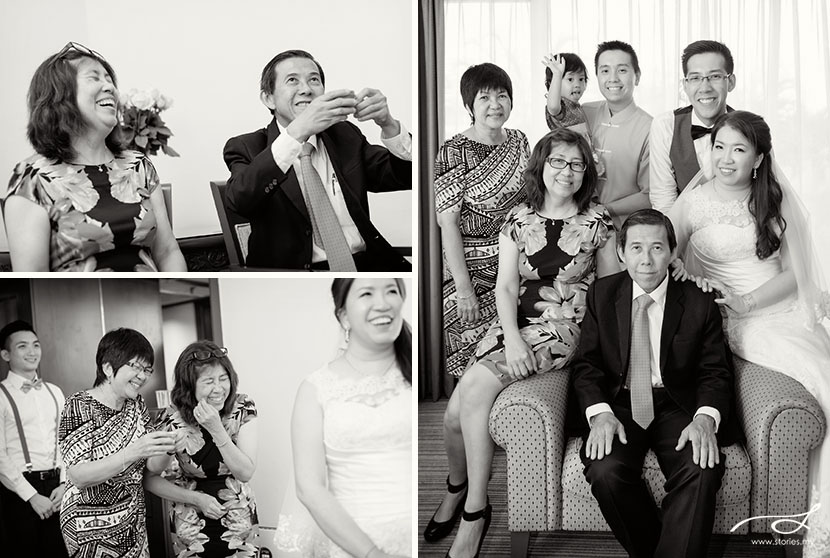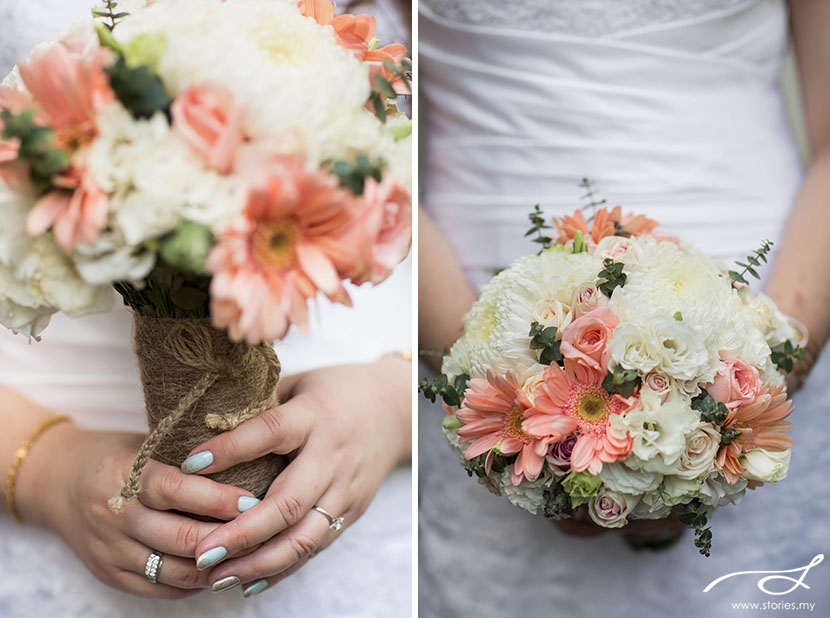 Beautiful bouquet and lovely decorations at their ceremony location.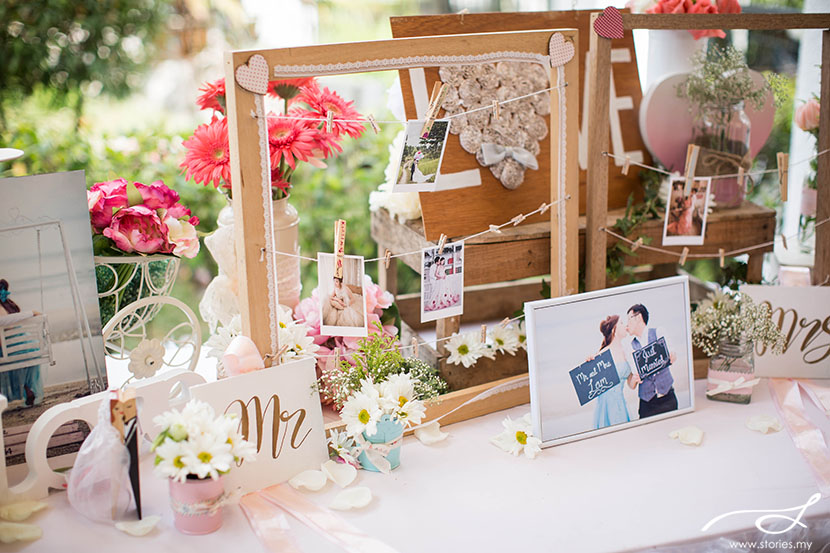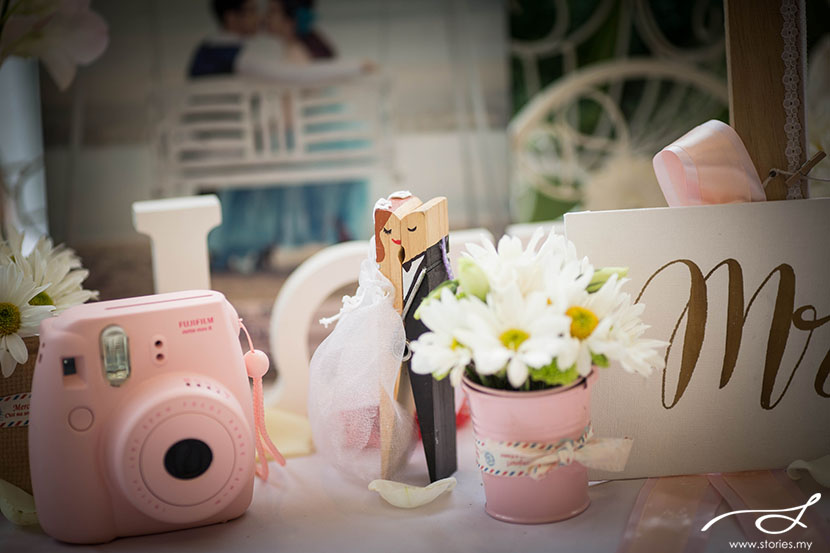 This kid didn't really look like she wanted to walk down the aisle!! Moments!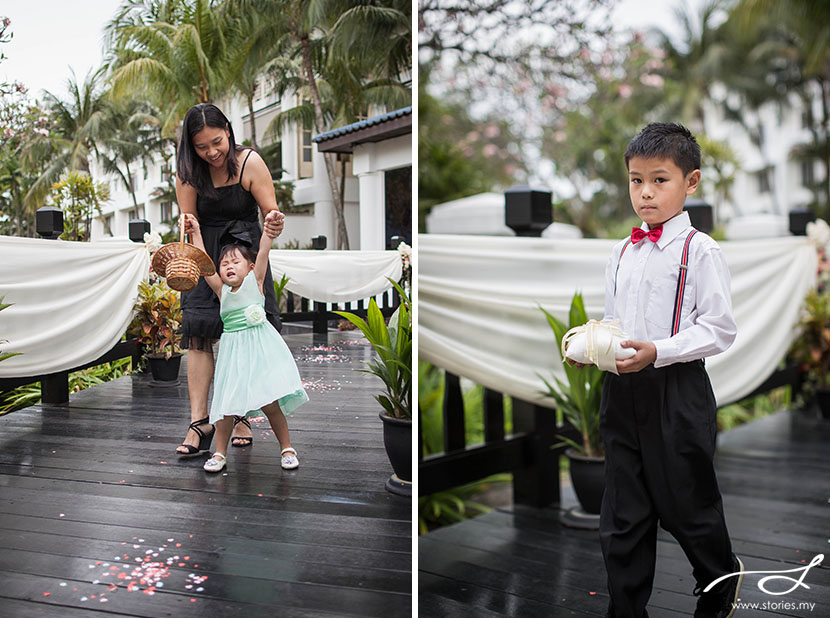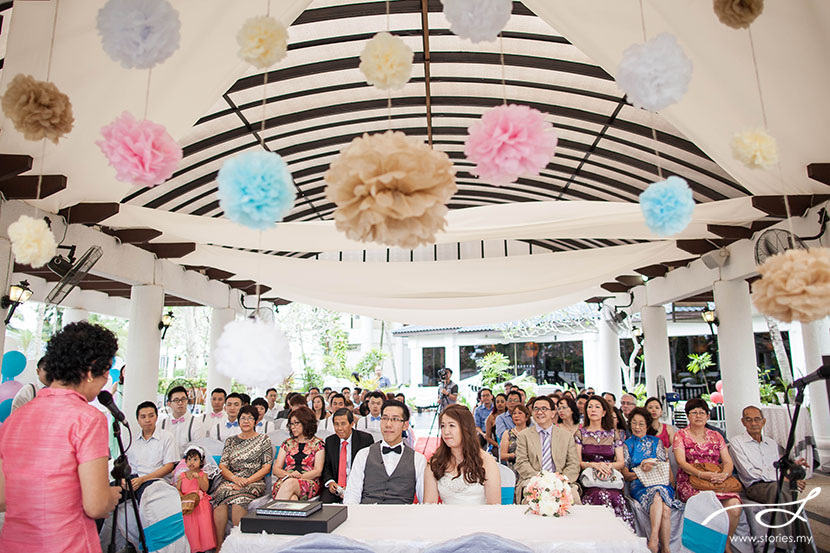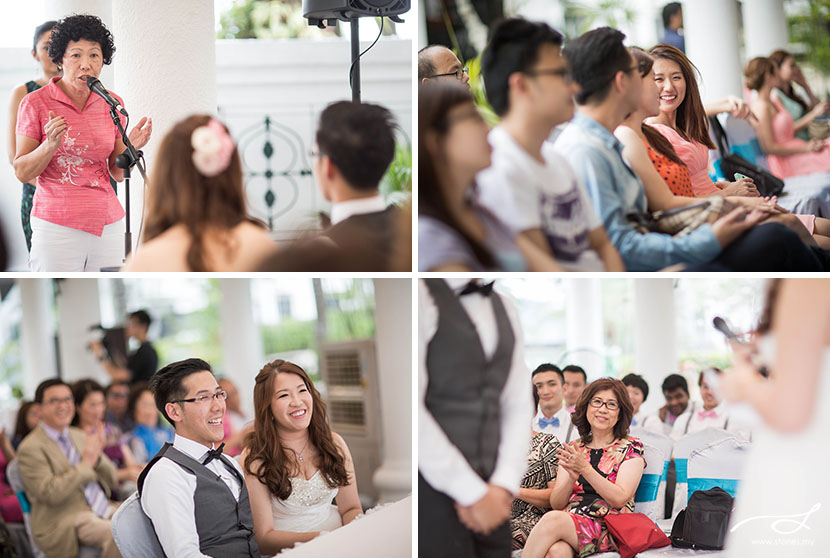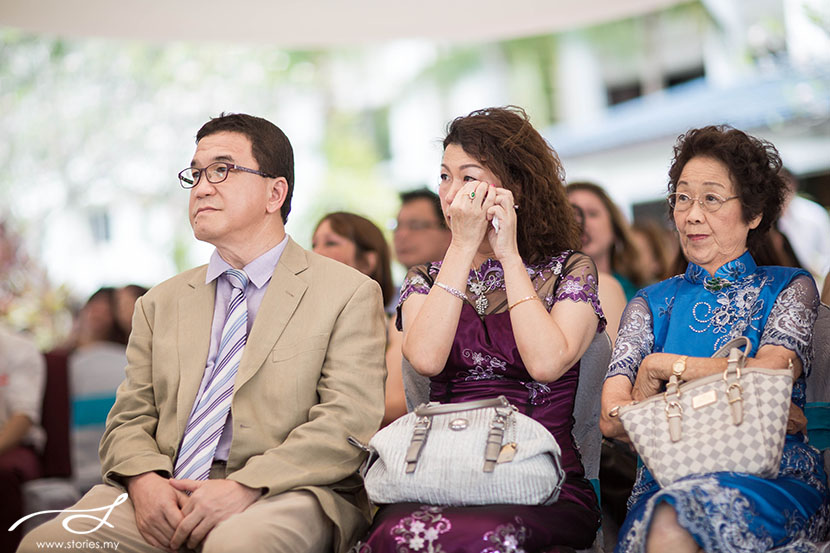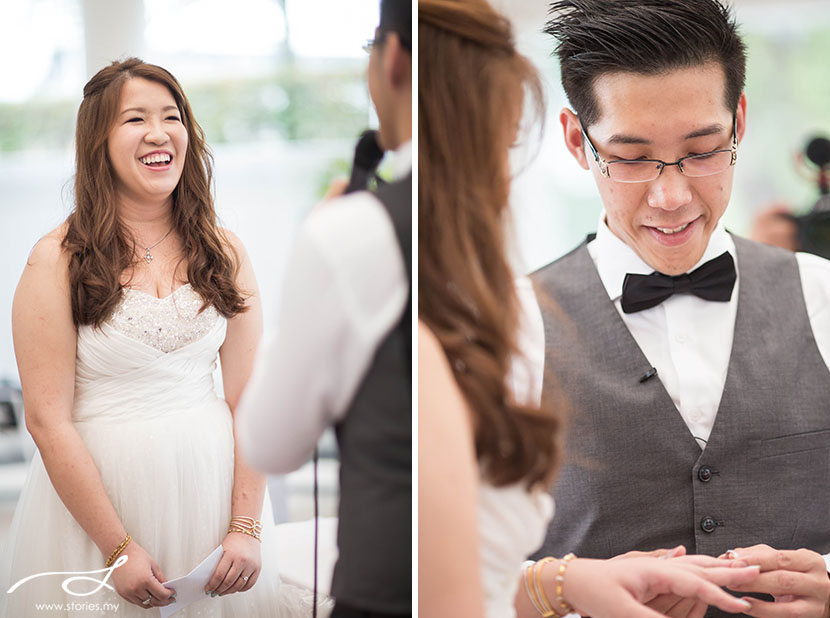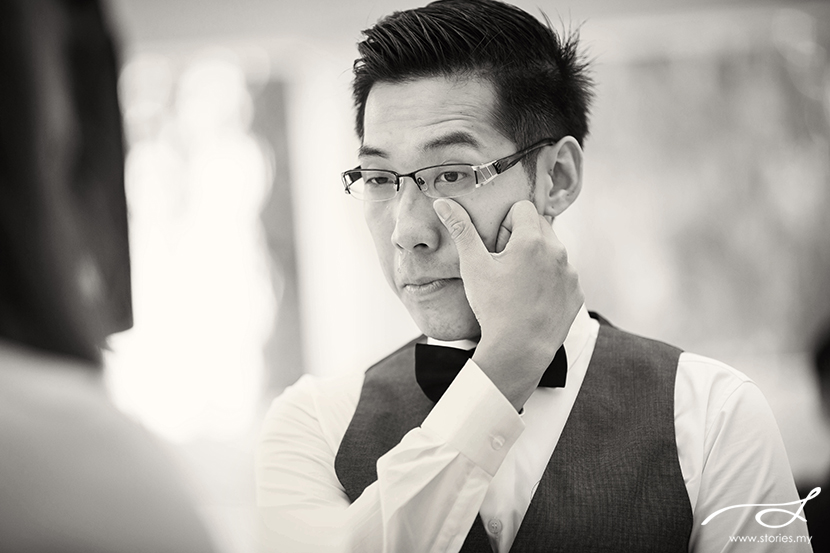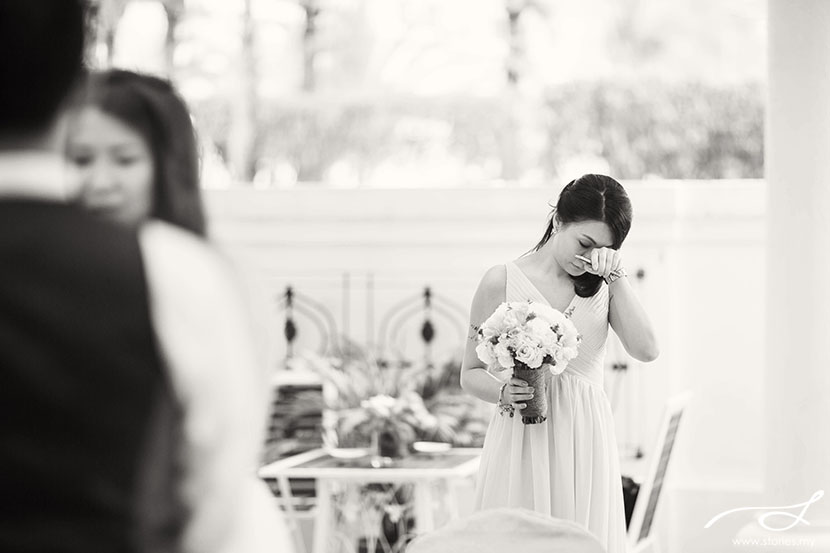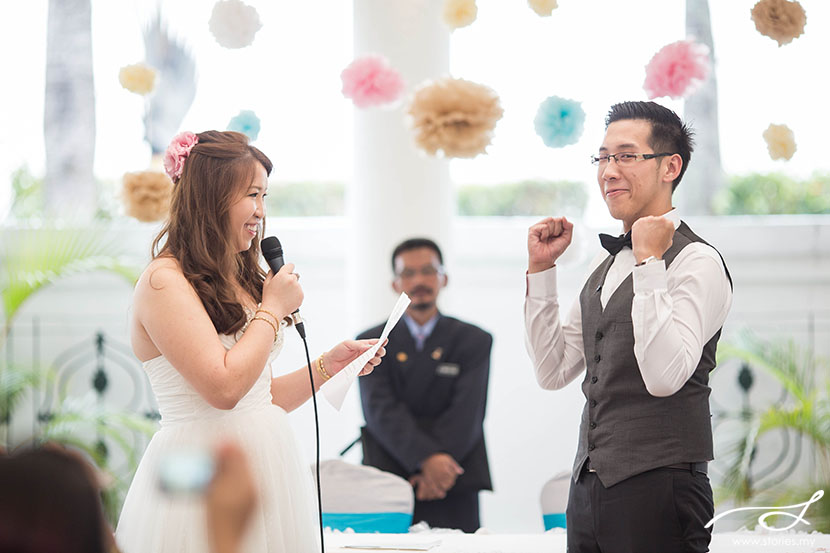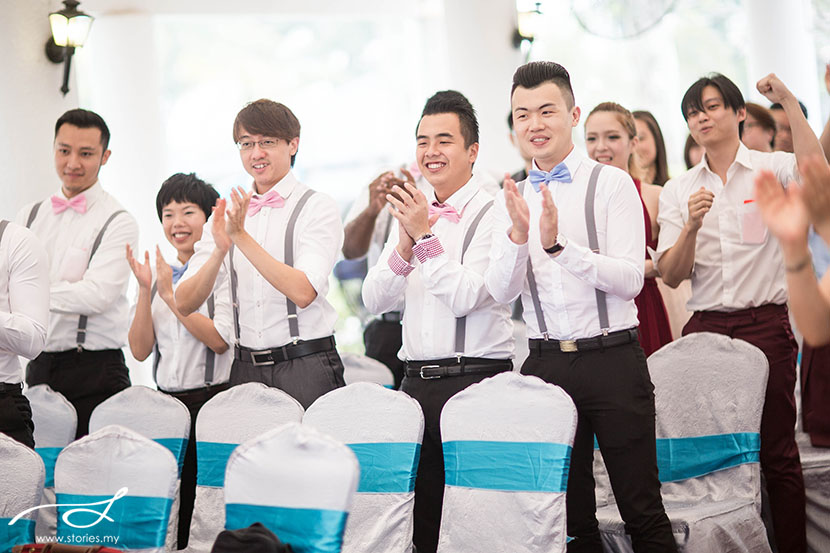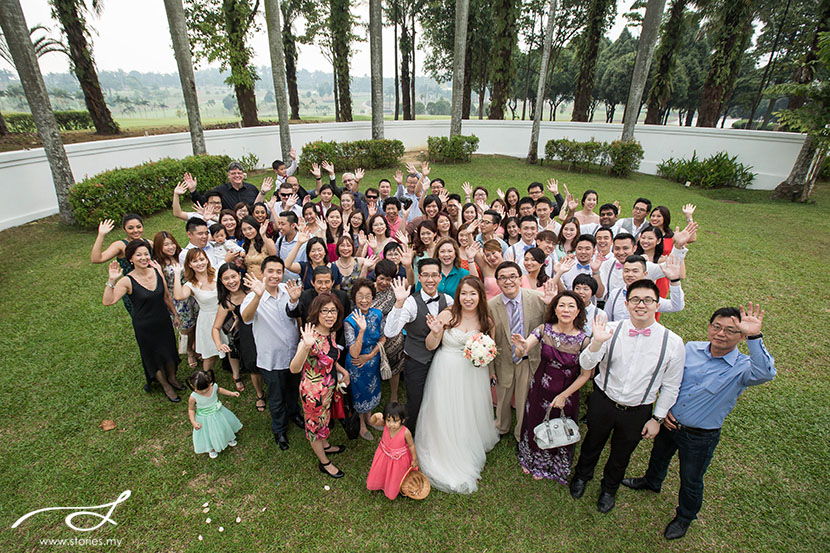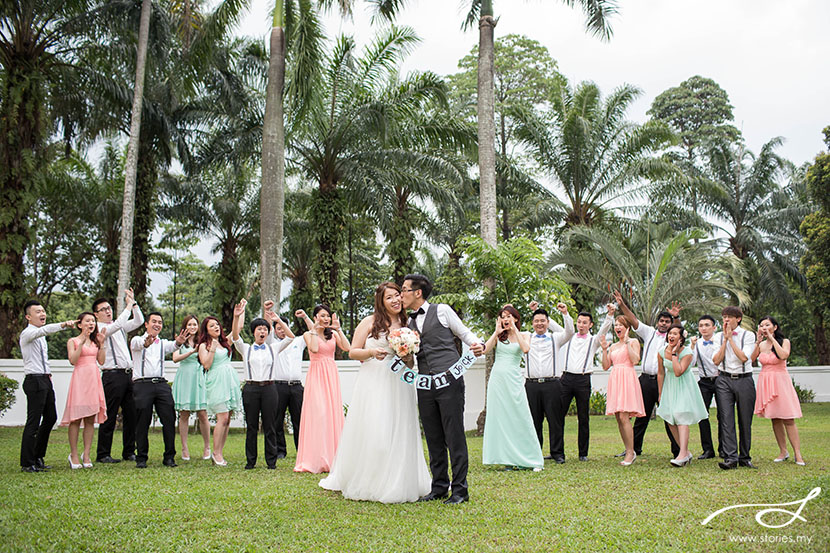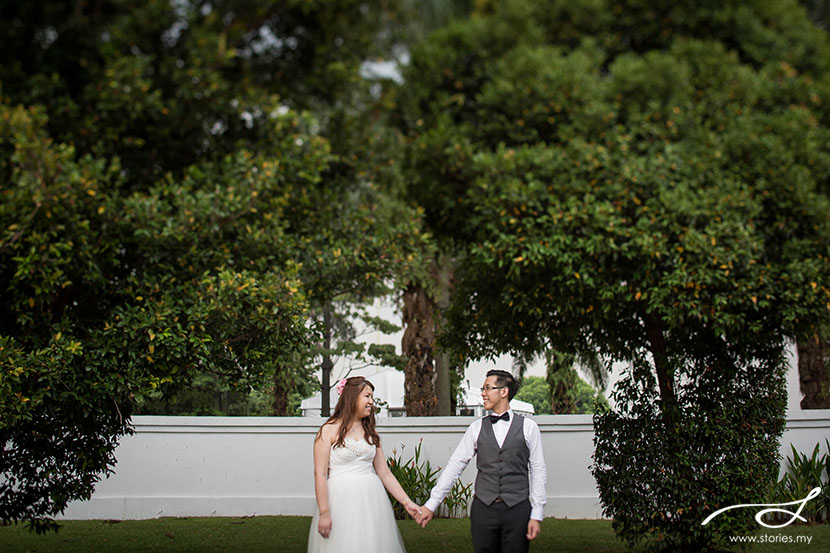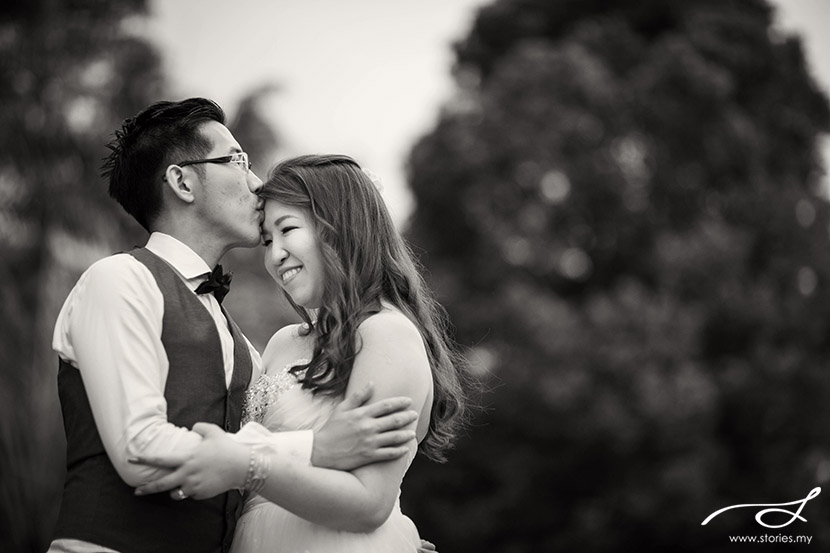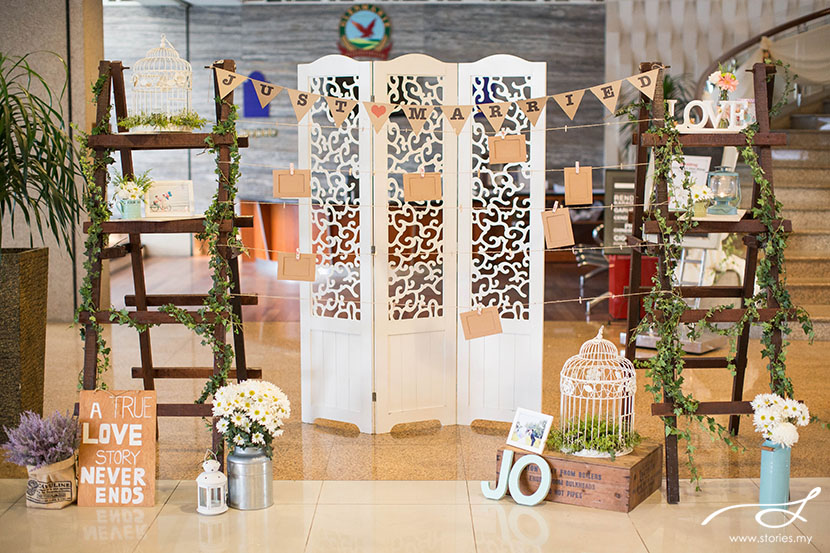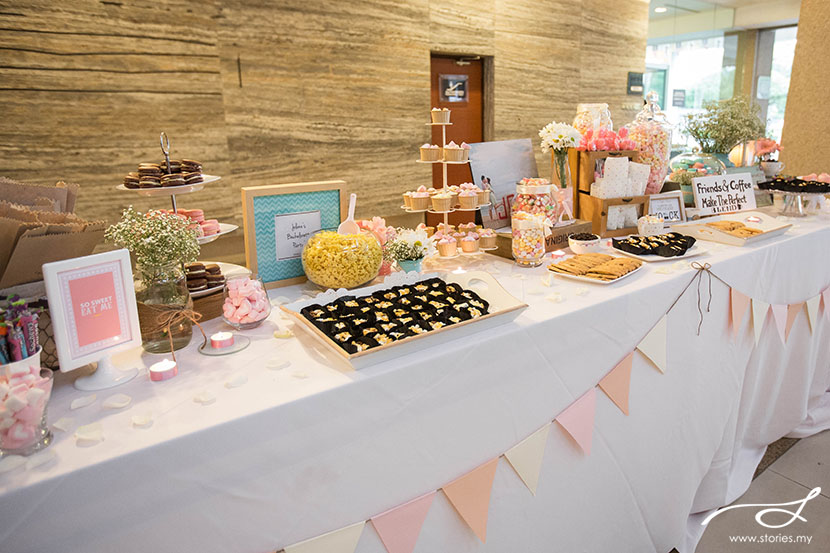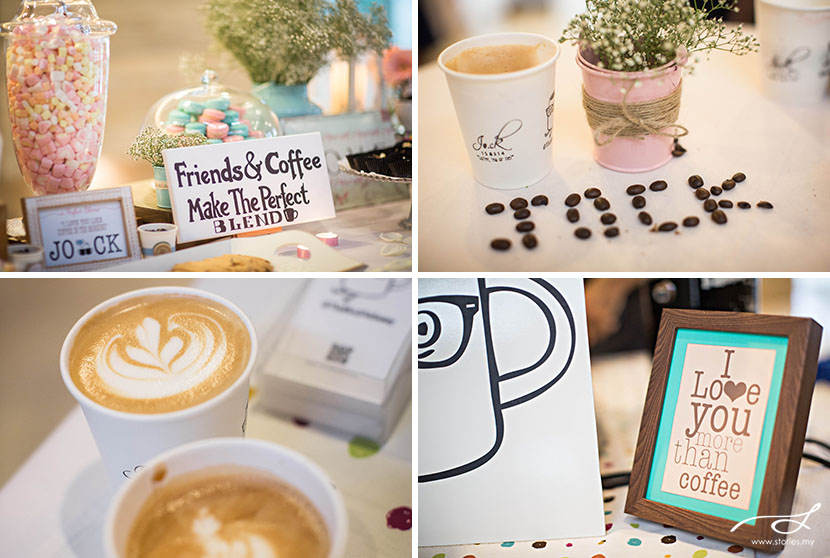 Amazing photobooth wall that Jolene drew herself! I am in awe!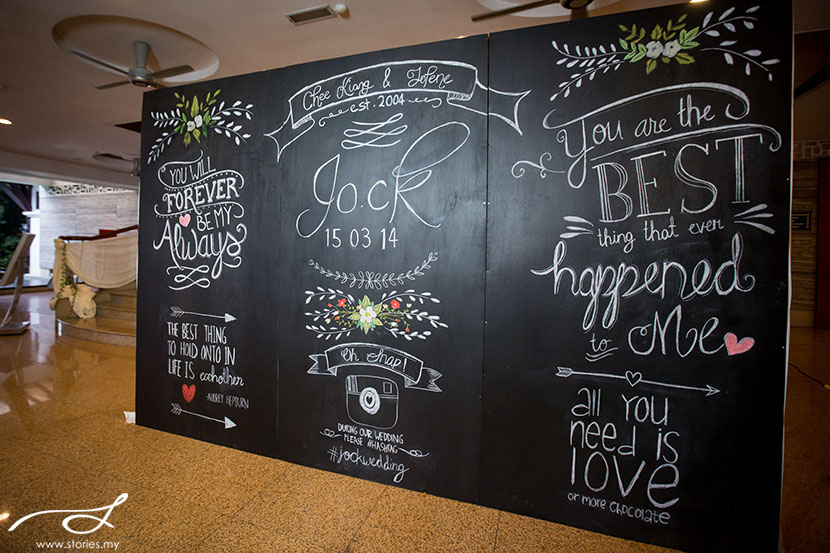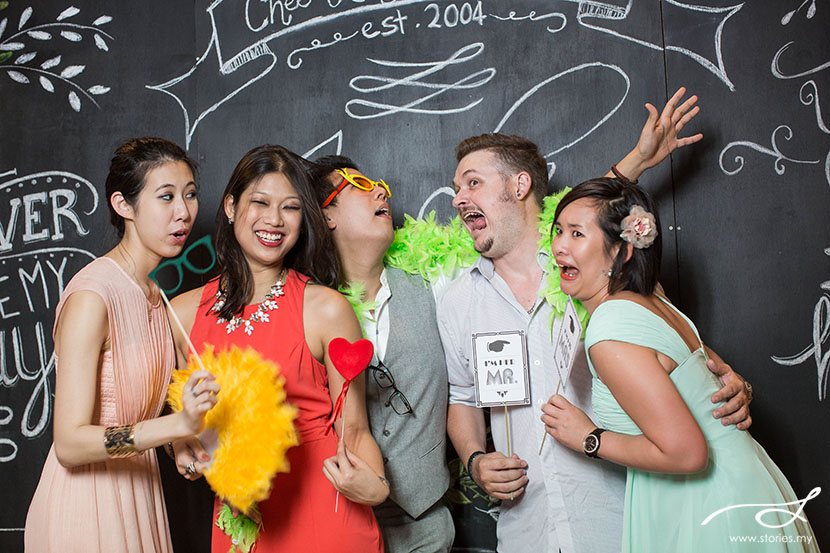 Personalized hand lotion & sanitiser as wedding favours.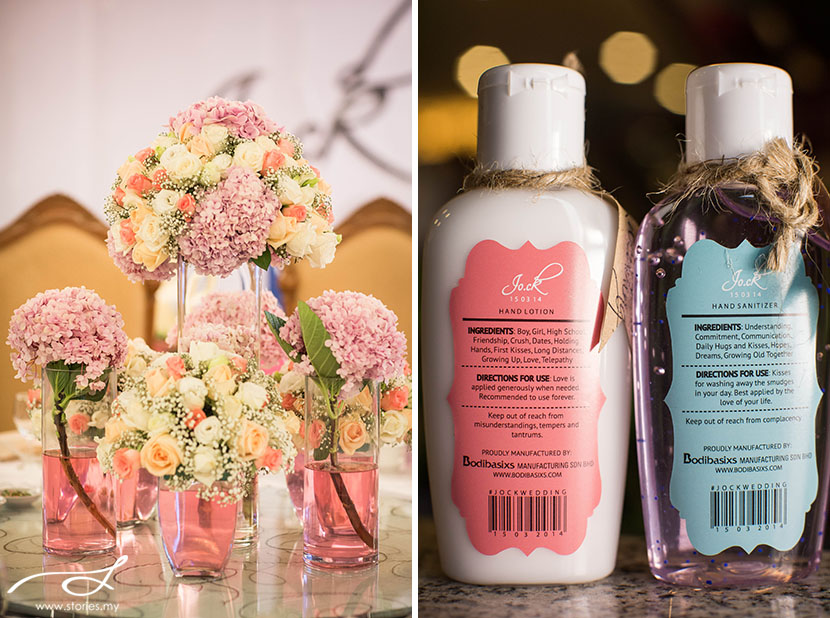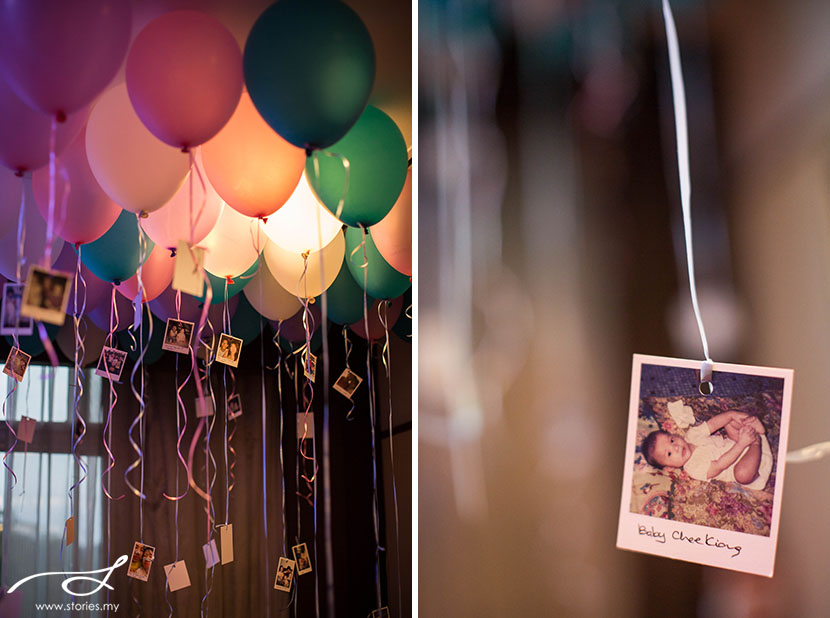 Every table had bits and pieces of their love story. You had to walk all over the ballroom to read through their entire story! Very cute idea!
 It was also very sweet that Jolene's dad sang as they walked into the ballroom.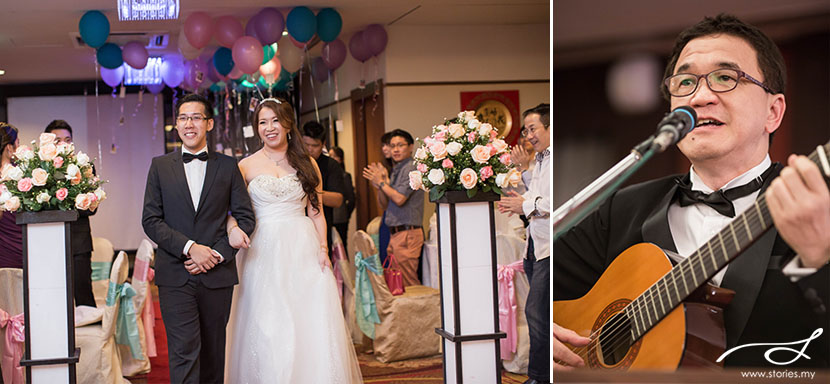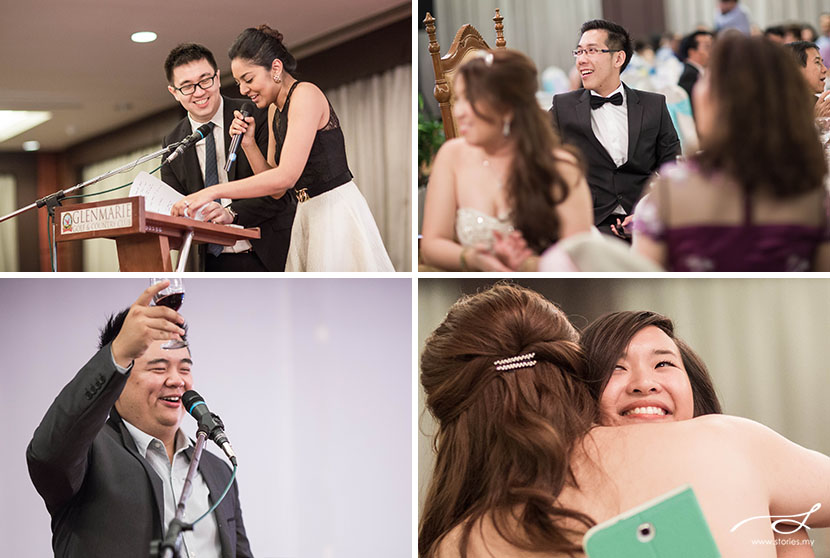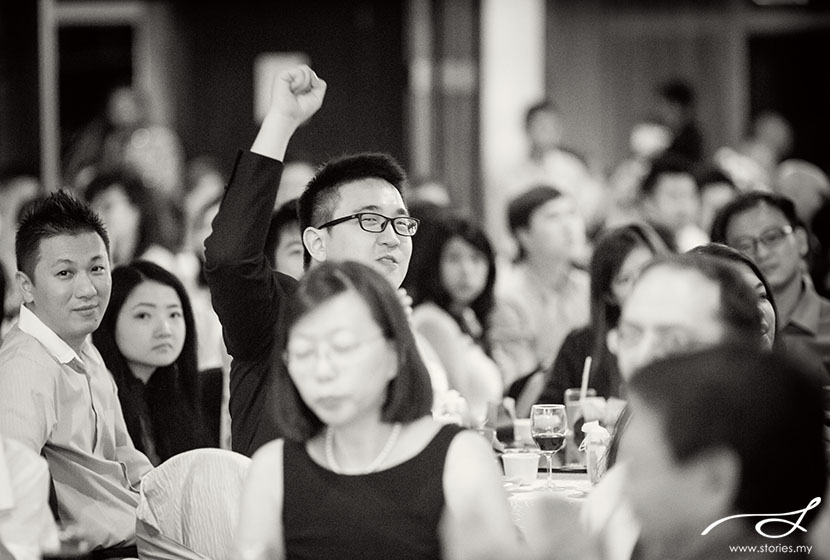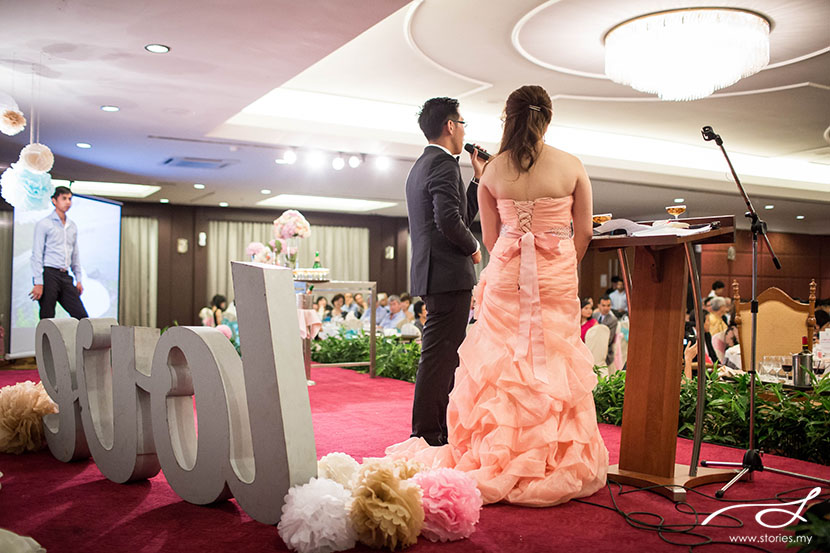 So two lovebirds, having developed a friendship over a decade, eventually got married to one another. May the years ahead be filled with adventure. Lots of love!
Credits:
Photographers: Grace & Nigel
Wedding Ceremony & Dinner: Holiday Inn Glenmarie
Wedding Gown & Peach Dress: Luscious Brides
Tea Ceremony Gown: Dressilyme
Shoes: Pazzion
Make up & hair: Remy Ngan
Decorations & Flowers: Moments
Stationery: Designed by bride and groom
Dessert bar: Melting Moments by Kah Yie
Coffee: The Mad Alchemy
Videography: Nigel Sia