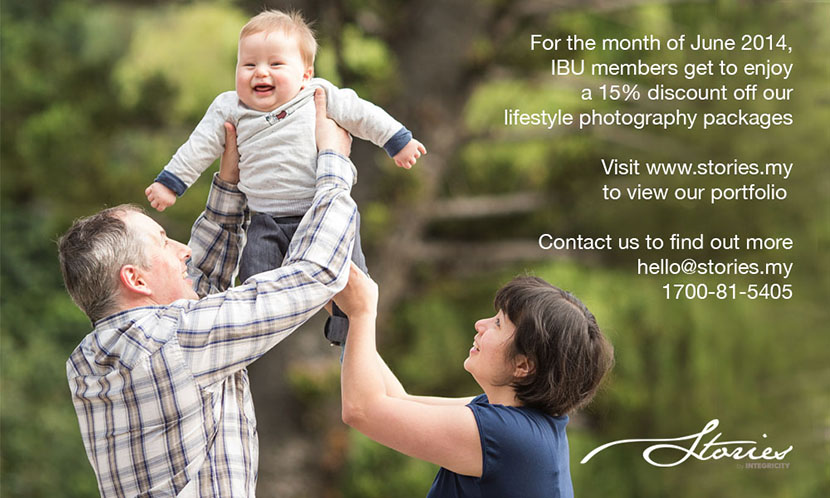 If you are an IBU family member, you can get a 15% discount off all our lifestyle photography packages this June 2014. Contact us for our rate card (starts from RM550). Here are the terms of the promo:
1. You can make a booking in June 2014 and select a shoot date before November 2014. Do quote your IBU membership number and bring along your card for verification on the shoot date.
2. 100% payment is required upon confirmation. You will also be required to fill up a booking confirmation form which needs to be emailed back to us. We look forward to hearing from you this June!