If you are not a Lego fan, you'll definitely be one after you see the images from this wedding! I love how Derek and Rachel personalised their love story through little Lego sets. Of course, Derek painstakingly (or should I say, happily?) assembled all the pieces together for the wedding. Everything from the corsages to the ring pillow, to the decorations at the dinner reception… everything had bits of Lego thrown in. Add to that, an element of travel – one of Rachel's favourite activity… and there you have it… a Lego and Travel themed wedding. Oh, did I mention that a few super heroes made their appearance at the wedding too?
This is the cute but delicate ring pillow made of Lego!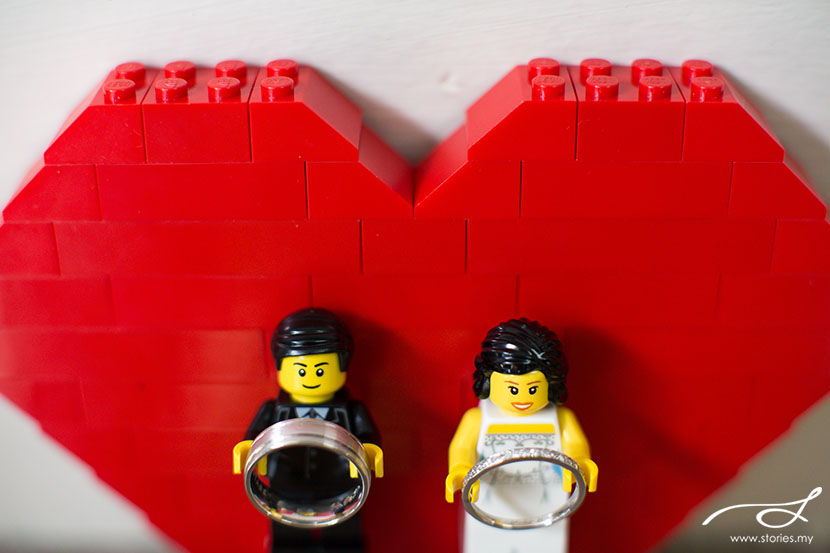 Their Love Story (as written by Derek)
We first met years ago as kids who attended the same church with our families (Trinity Methodist Church PJ) and participated in the same youth fellowship and activities. It was so long ago that we can't really remember the exact time we both first met, but our earliest memory of interacting with each other is when we attended a camping trip in Kuala Selangor in 2000.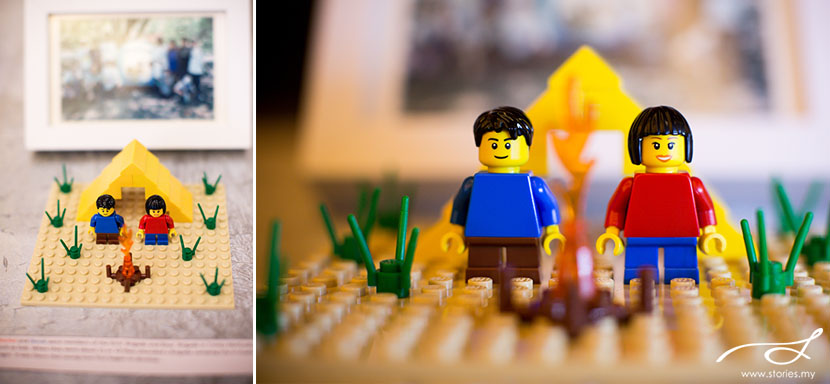 It was there that I first had a crush on her, even with her nerdy glasses and Chinese school haircut. Her parents had a rule at the time that she could not have a boyfriend until she turned 18; which was fine by me since I only had to wait 6 years (*note the sarcasm). But in hindsight that was a blessing in disguise since I would have been too scared to ask her out properly anyway (in my defence, I was really young and awkward around girls!) and it allowed us to get to know each other as friends first. So over the next few years, we grew closer as friends, but we both knew there was a mutual attraction that we weren't allowed to act upon so there was never anything "official".

Rachel says…
Finally in 2001, Derek told me he likes me through ICQ (Yes, it took him a year =P) and I happily told him I liked him too (I was blushing and grinning ear to ear in front of a computer, must have looked quite weird. LOL). And so, we began our 'unofficial' years of being together. While we say we were 'just friends', I think we have always been 'more than friends' during those unofficial years. We were each other's first Valentine's in 2003, we sent sweet SMS and the occasional love letters to each other and we tell each other about our day almost every day.

Derek: Eventually, I became slightly less awkward and asked her to be my girlfriend in 2005 (yes I only waited 5 years not 6, so I kind of cheated – BUT, if I didn't ask her when I did we might not have ended up together). In 2006 I had to leave for university in Adelaide so we decided to have a long distance relationship.
She then moved to Singapore in 2007, I graduated in 2008 and got a job in Australia, she graduated in 2010 and got a job in Singapore so long distance continued for quite a while.
Rachel: I was never a believer of long distance relationships but considering how he waited for 5 years to ask me to be his girlfriend, I figured a guy with that much patience is worth me giving long distance relationship (LDR) a shot.
LDR was tough (at least for me) and we had our fair share of highs and lows. However, the experience reassures me that we are both very committed to this relationship.
If you'd like to hear more of their story, you'd have to watch their video here:
Here's our favourite images from the wedding day!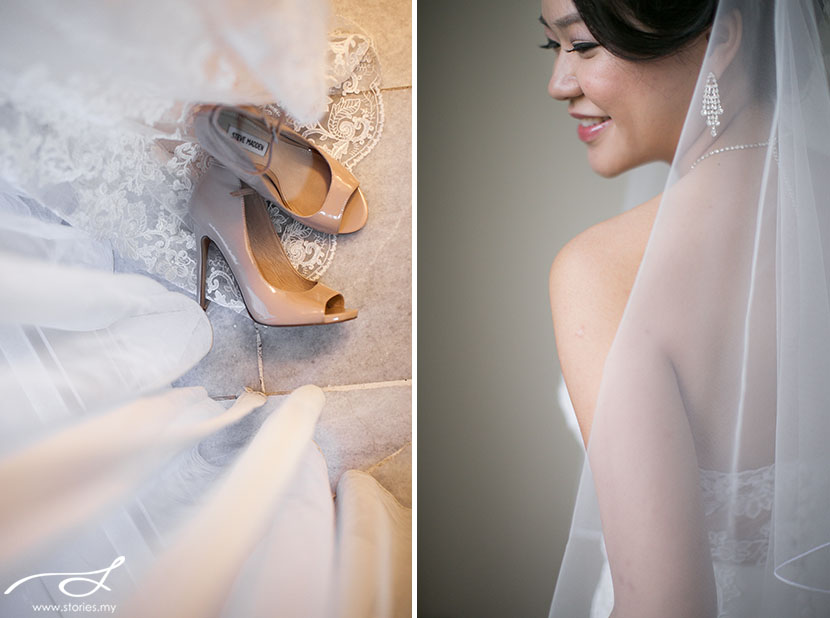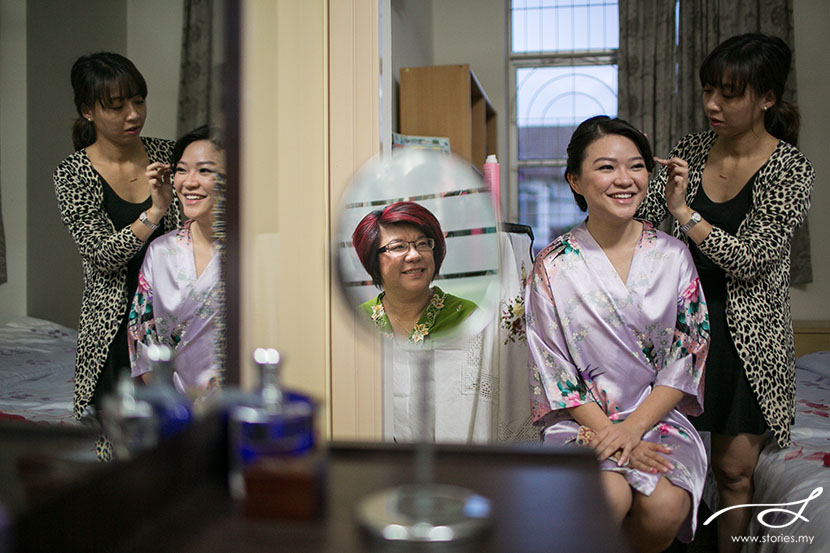 Love their wedding invite too!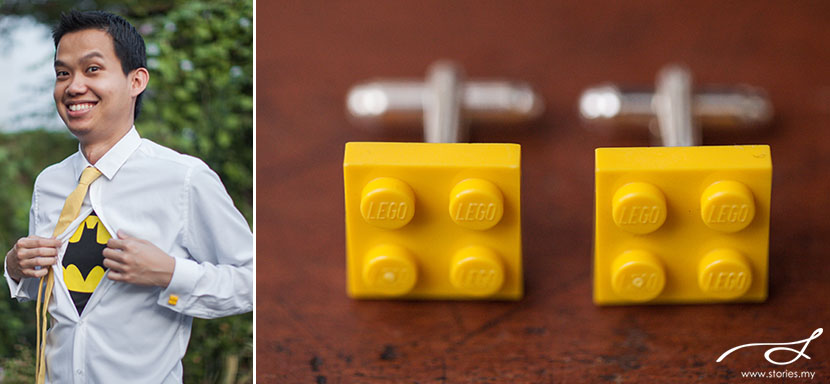 Rachel's family has Peranakan roots (I can identify here!) so there were really lovely traditional elements infused into the wedding too, something I wished I had done more of when I got married! Here the kebaya with kerongsang and kasut manik-manik were custom made for the wedding.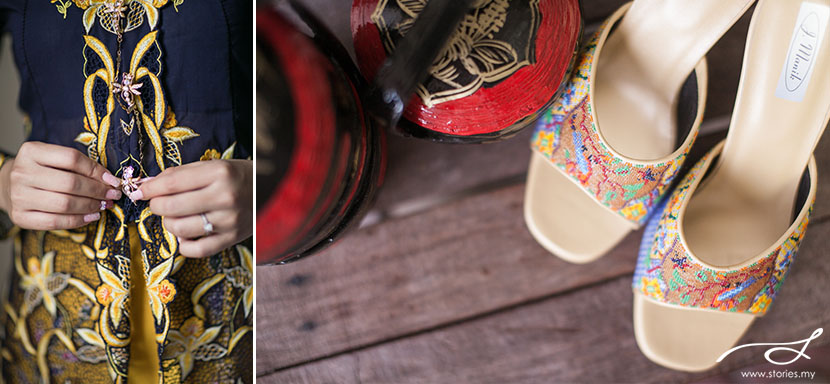 At the church wedding, the decor and kuih table below made many guests extremely happy… including myself! I just loved the onde-onde, one of my favourites of all time!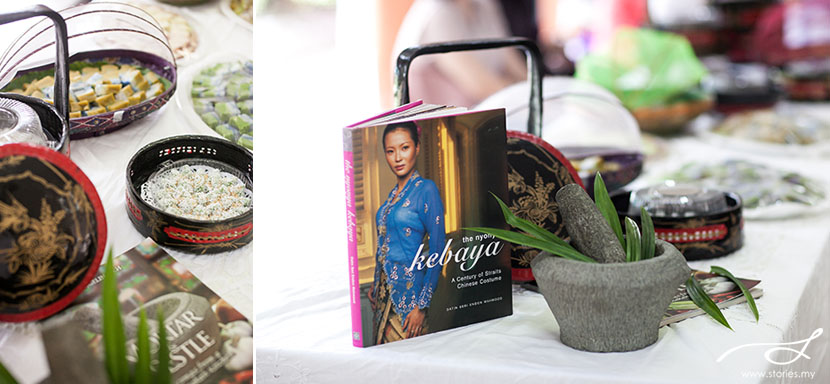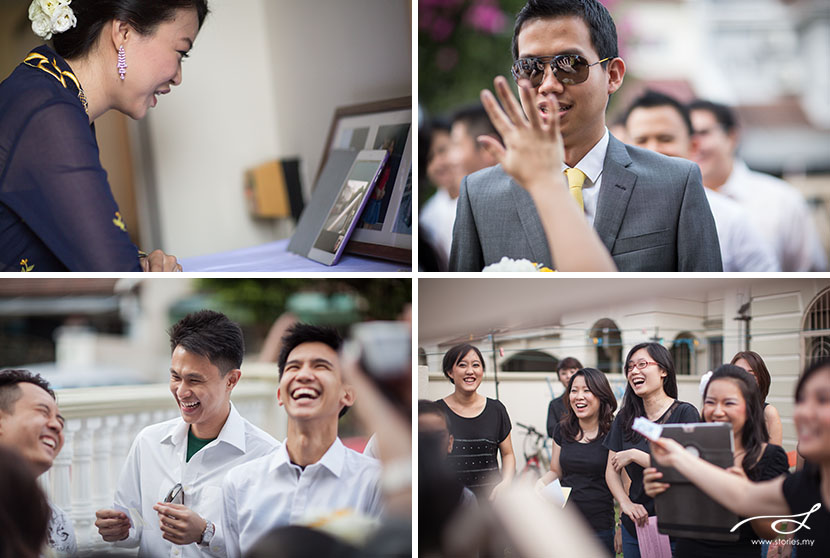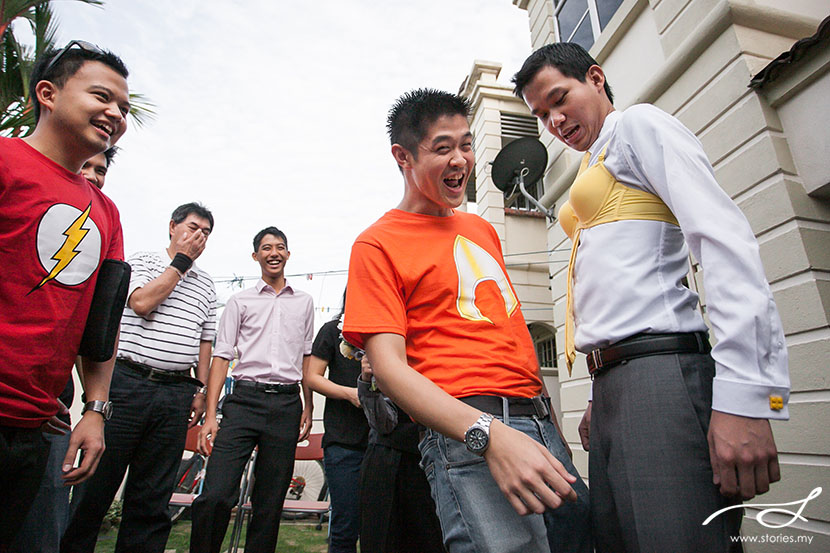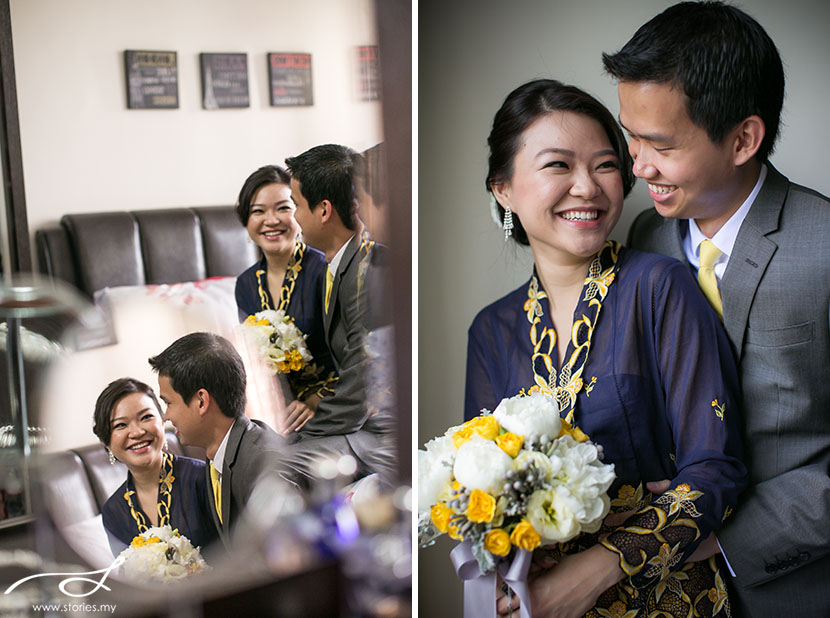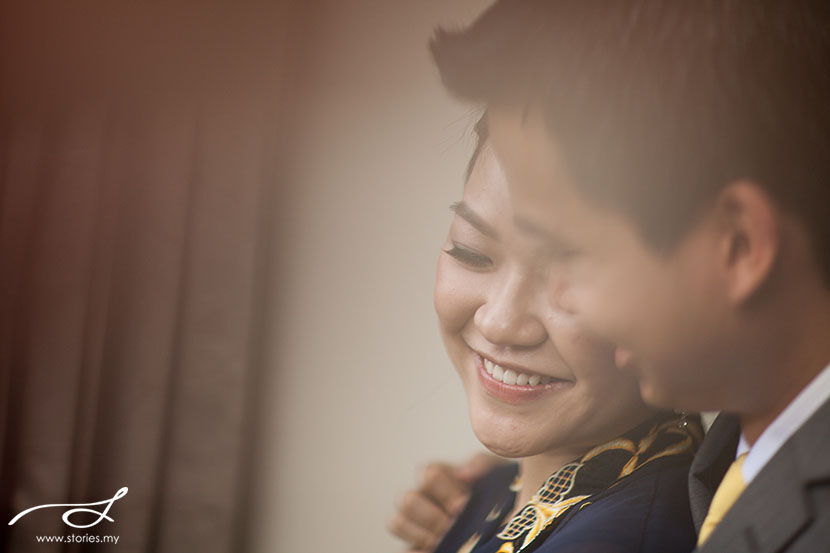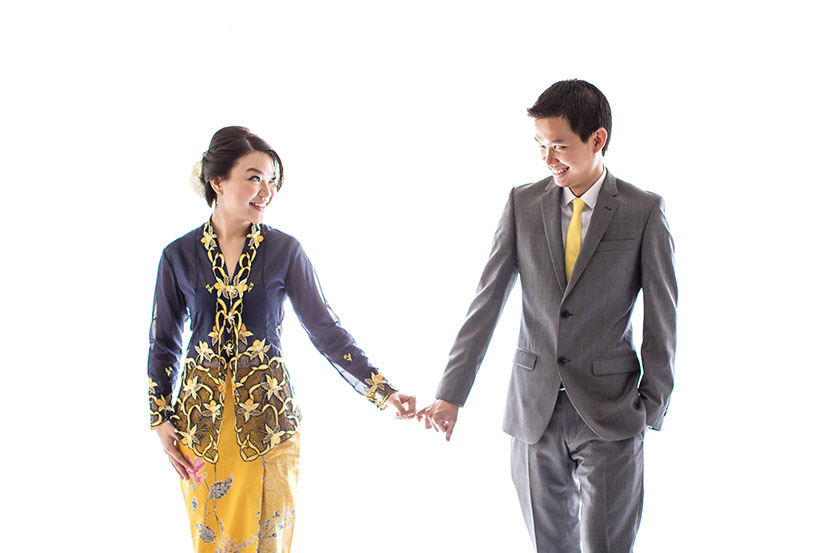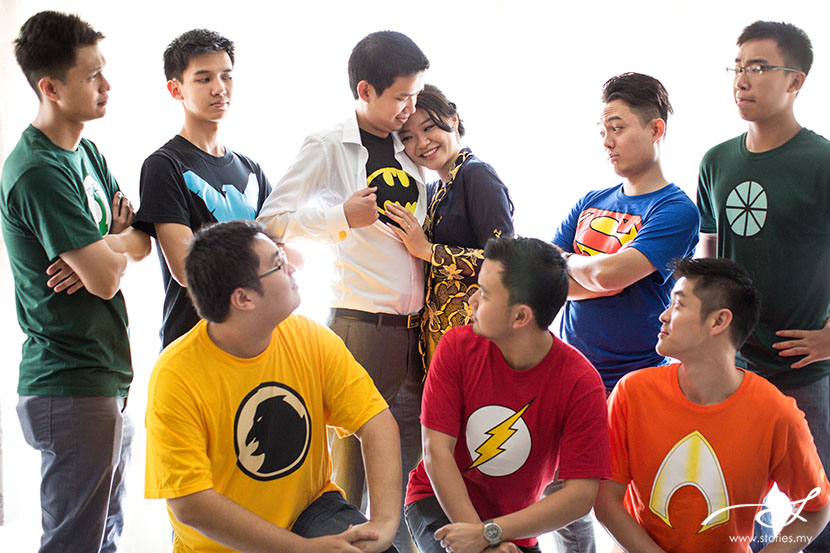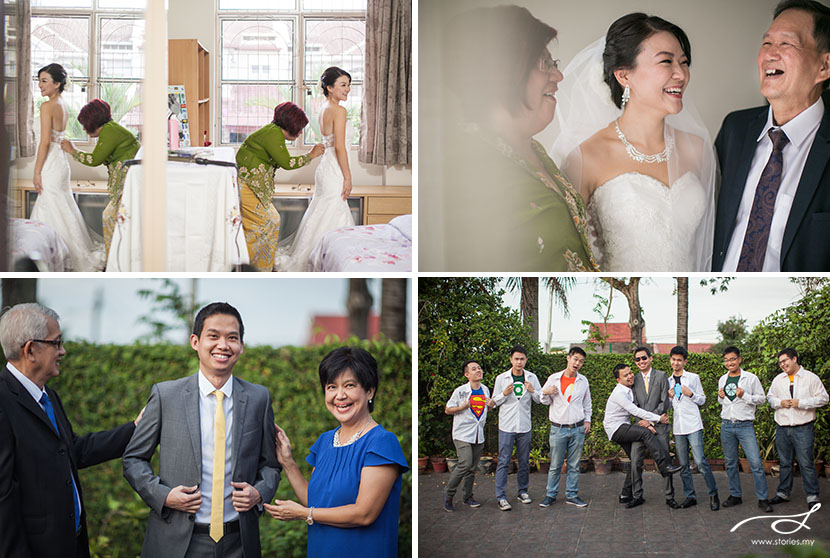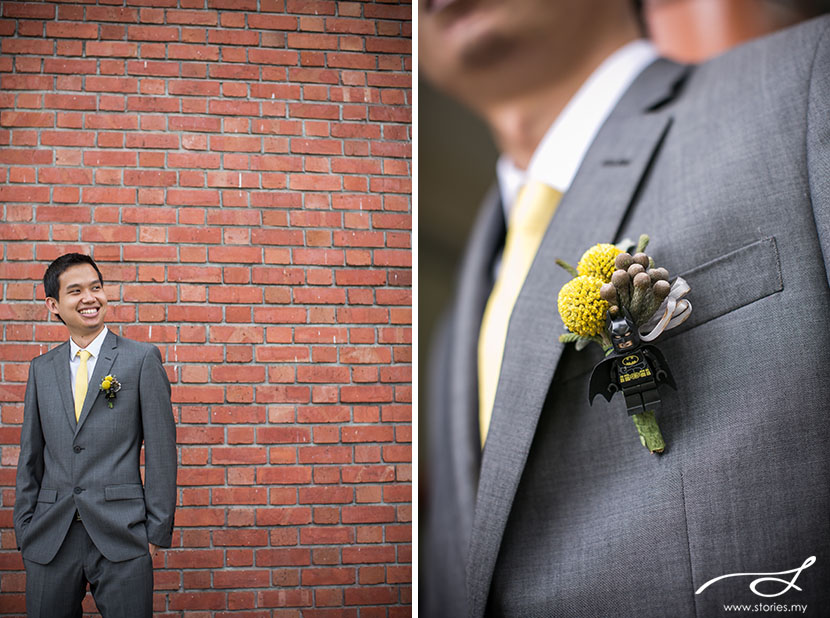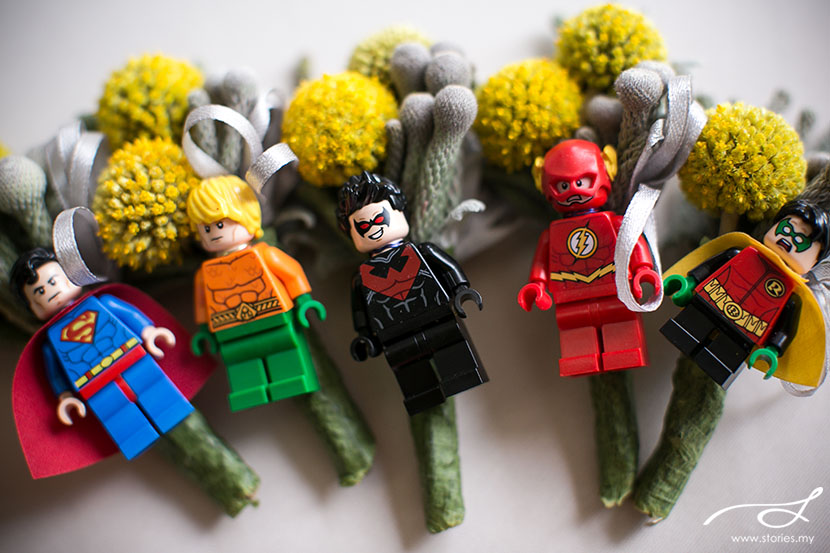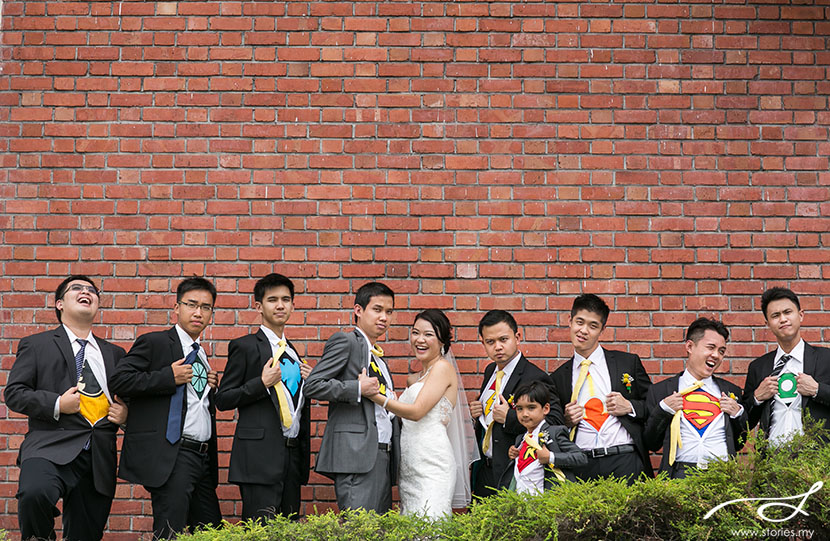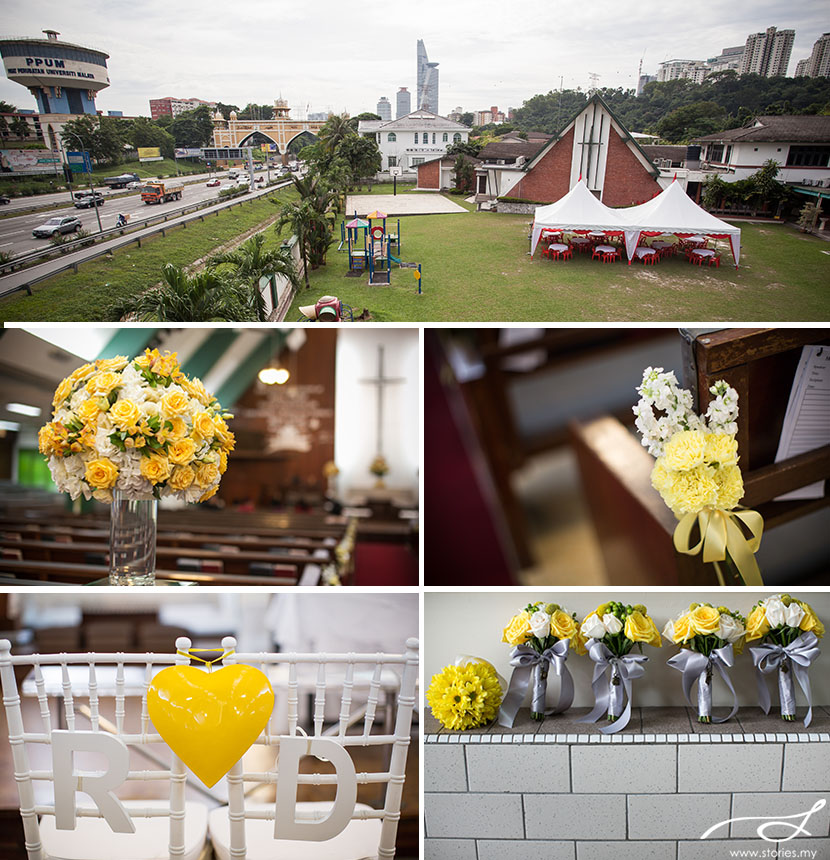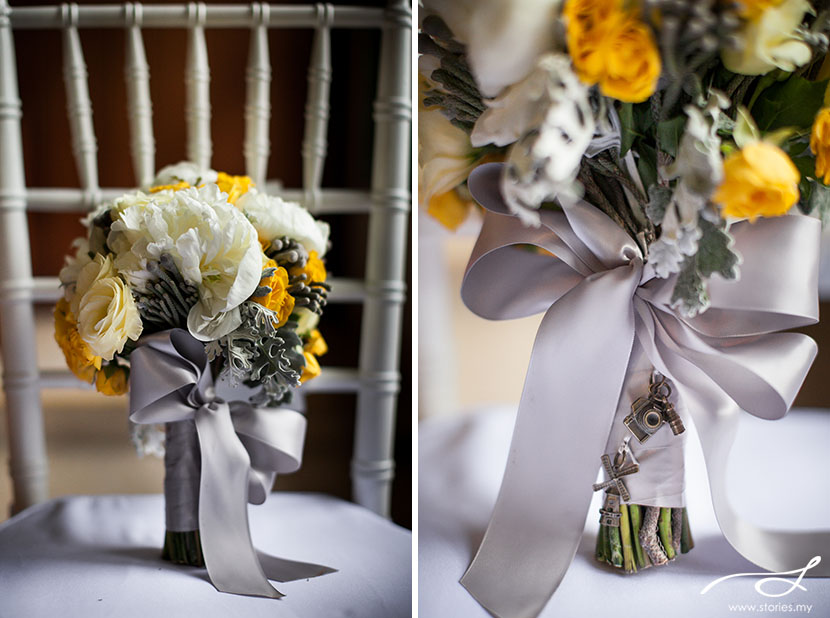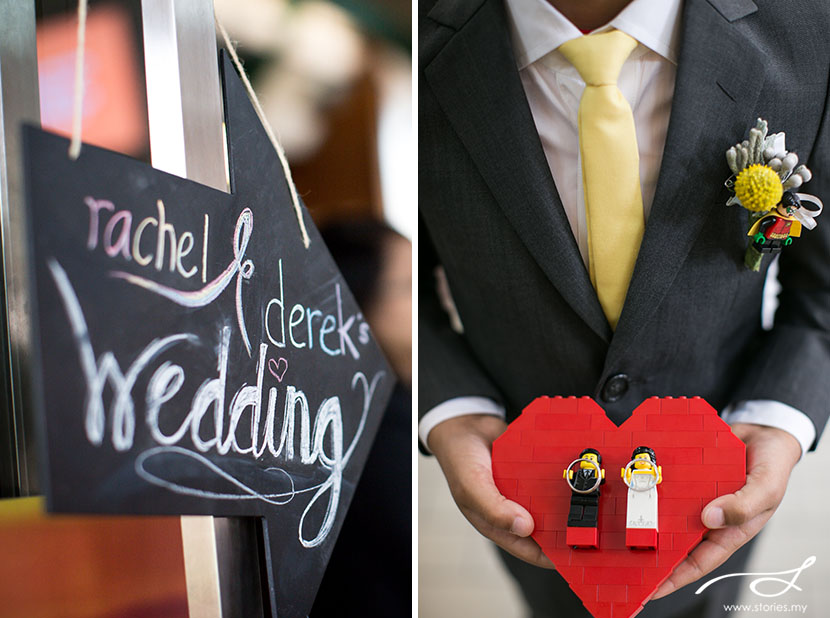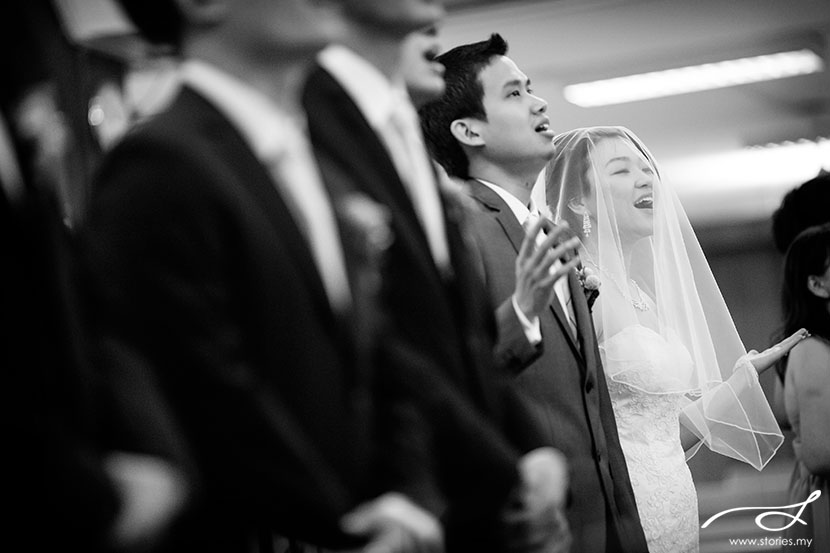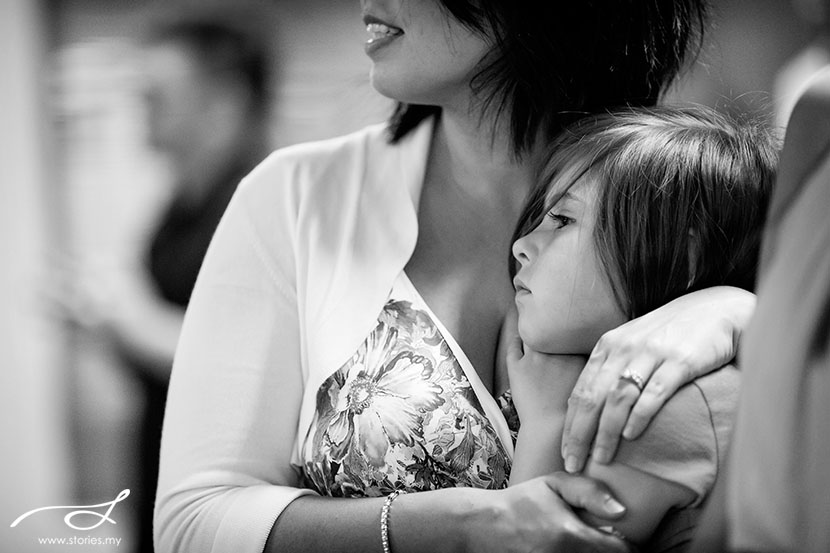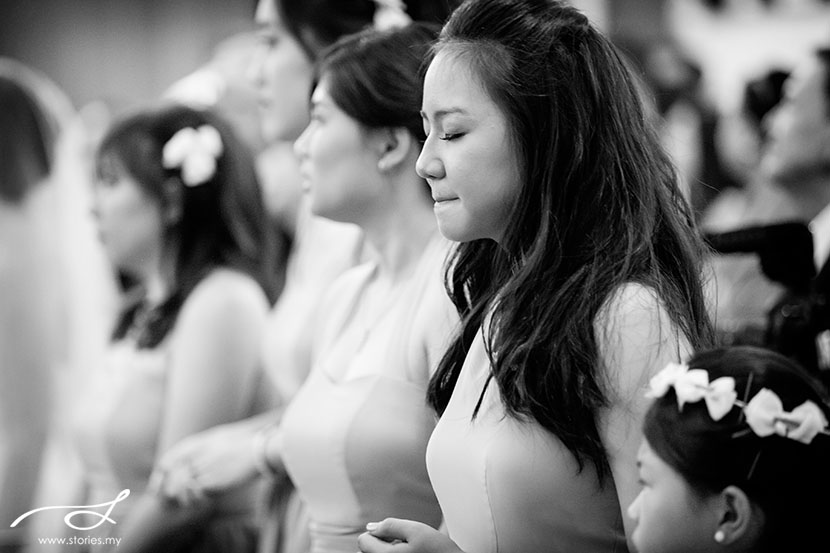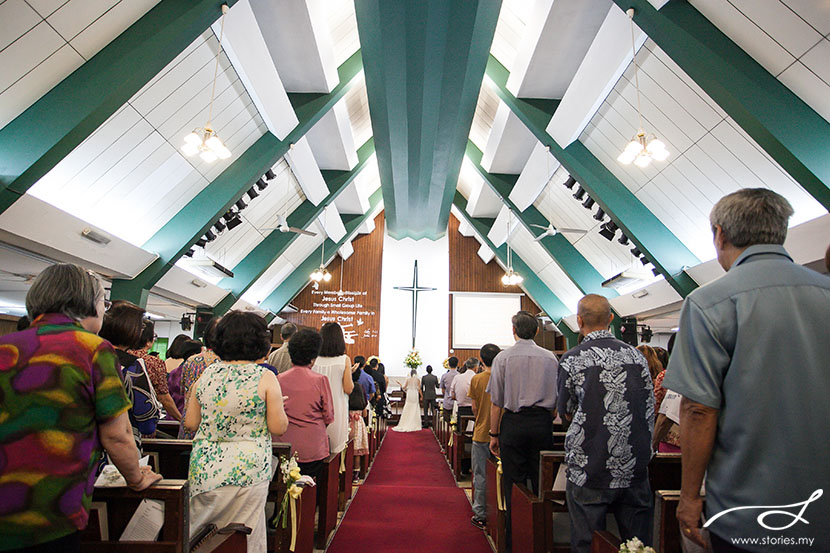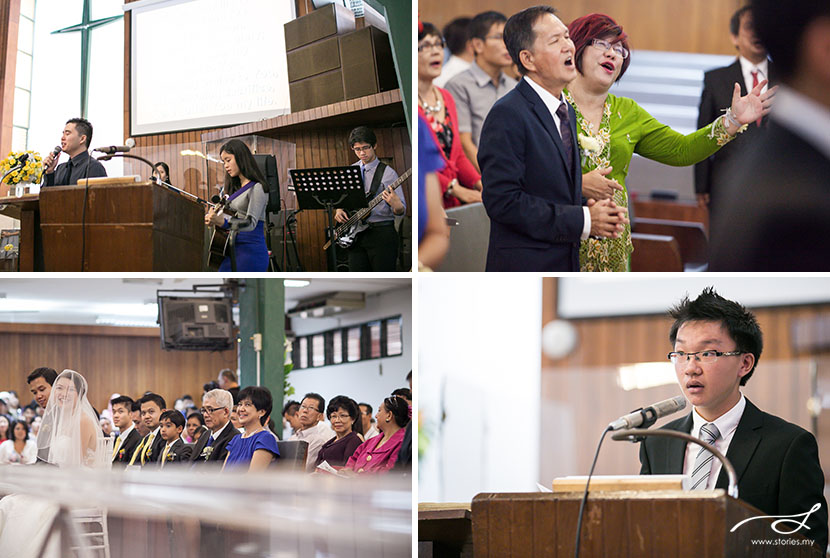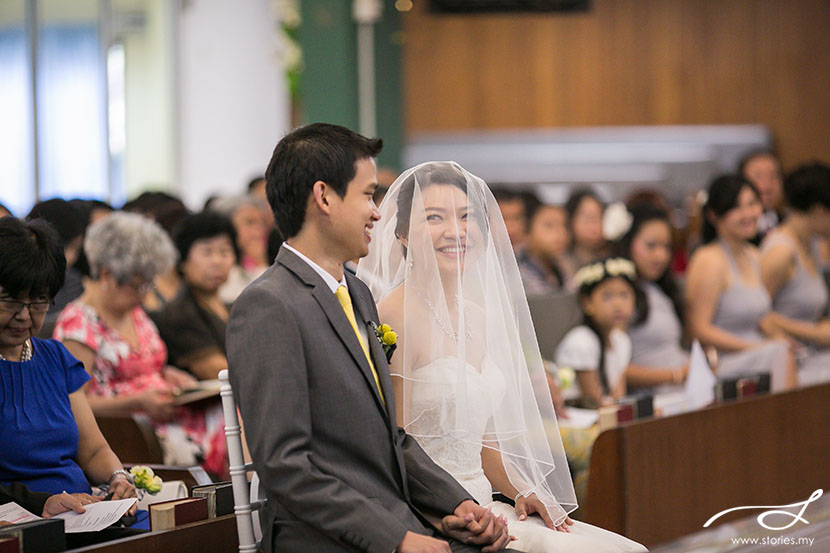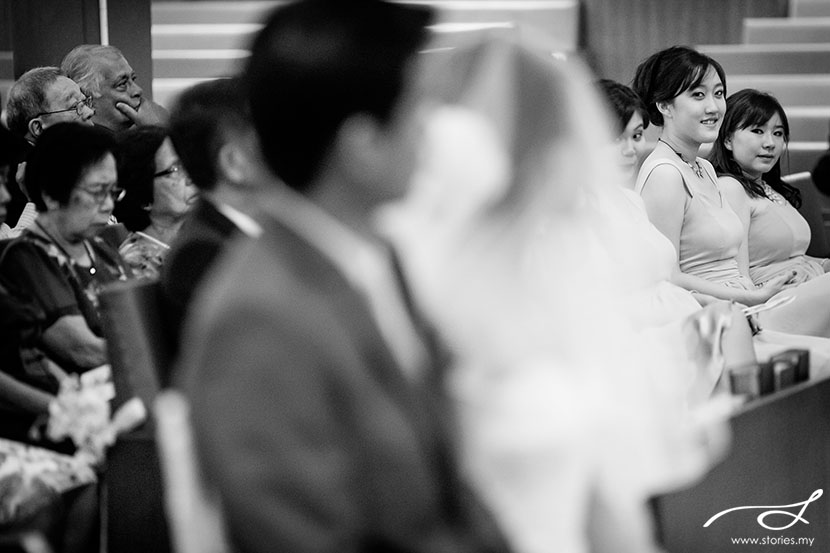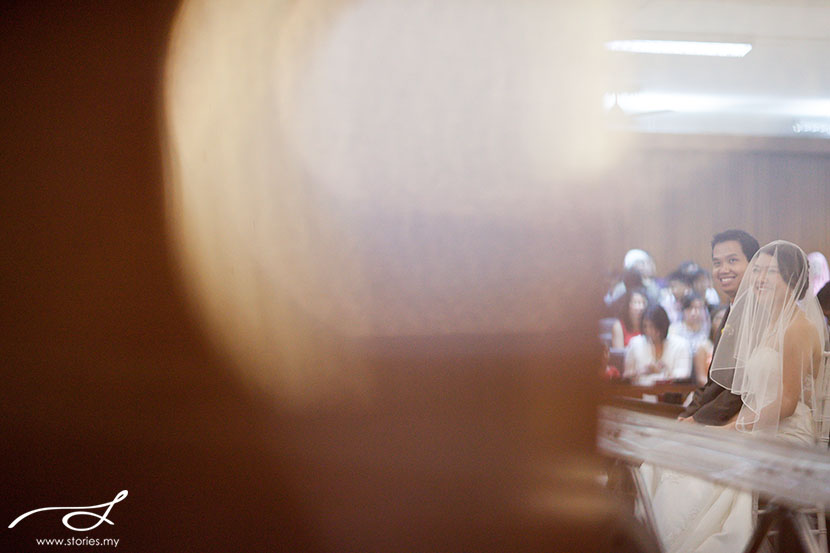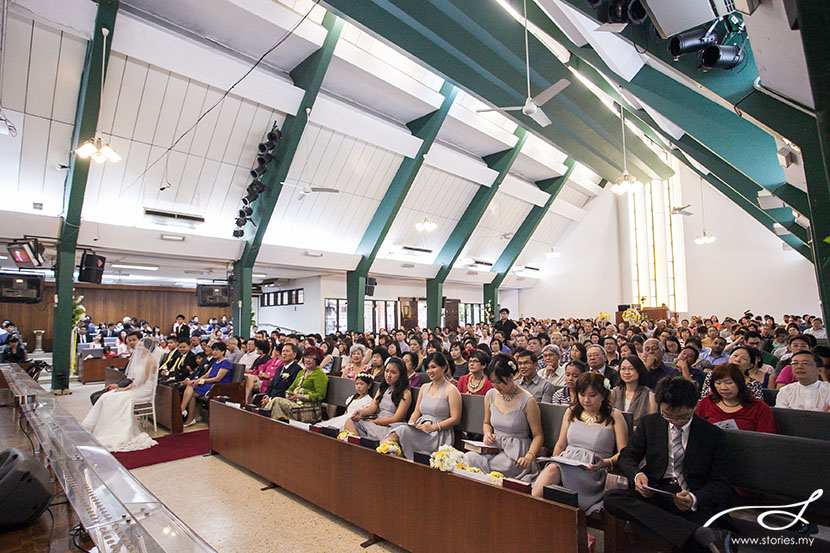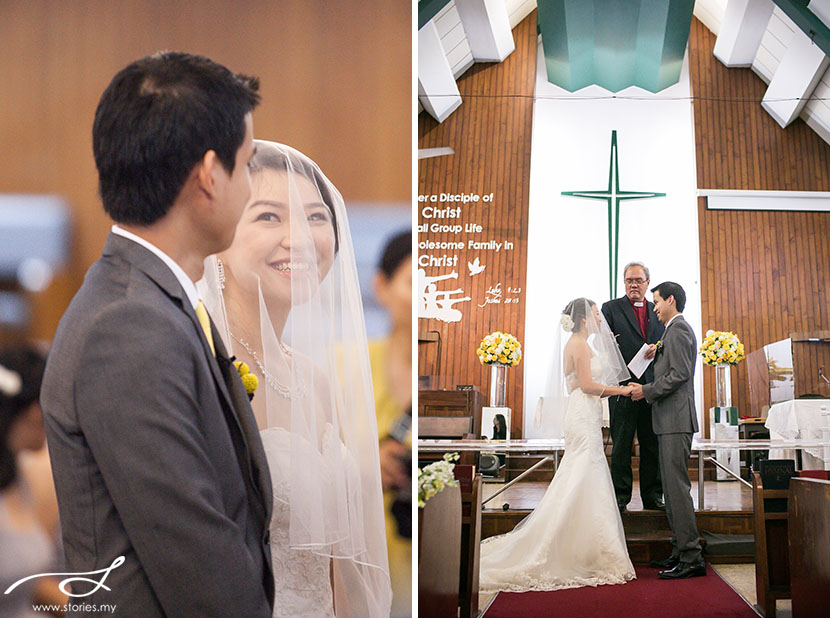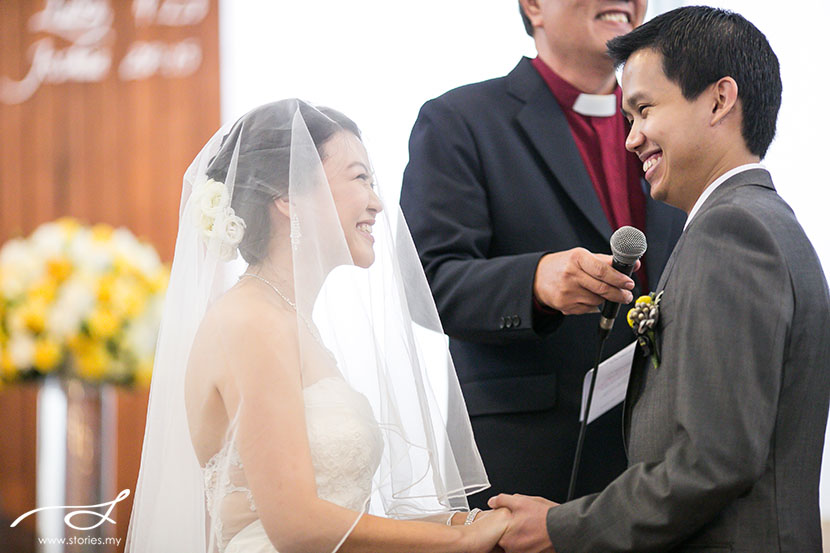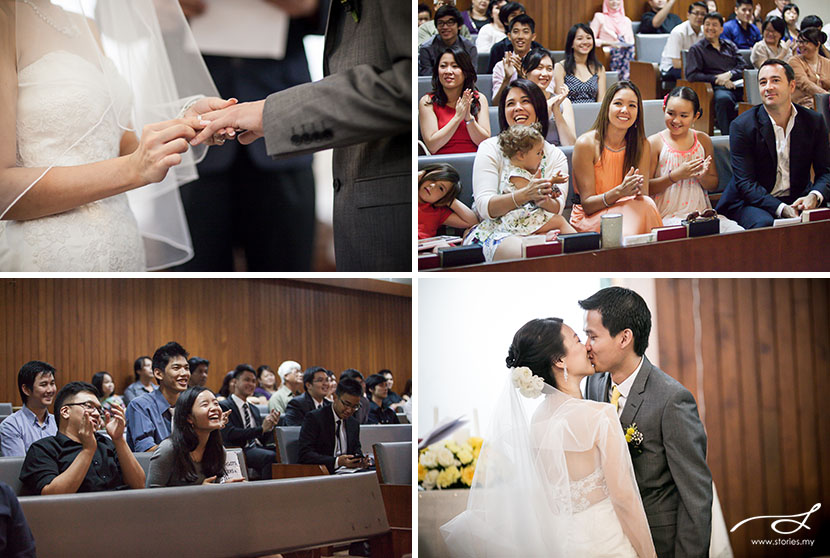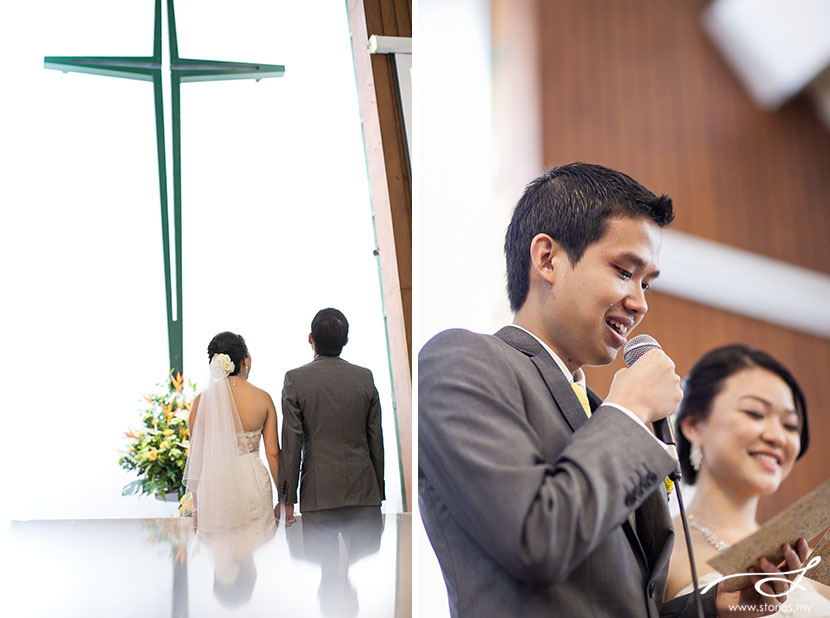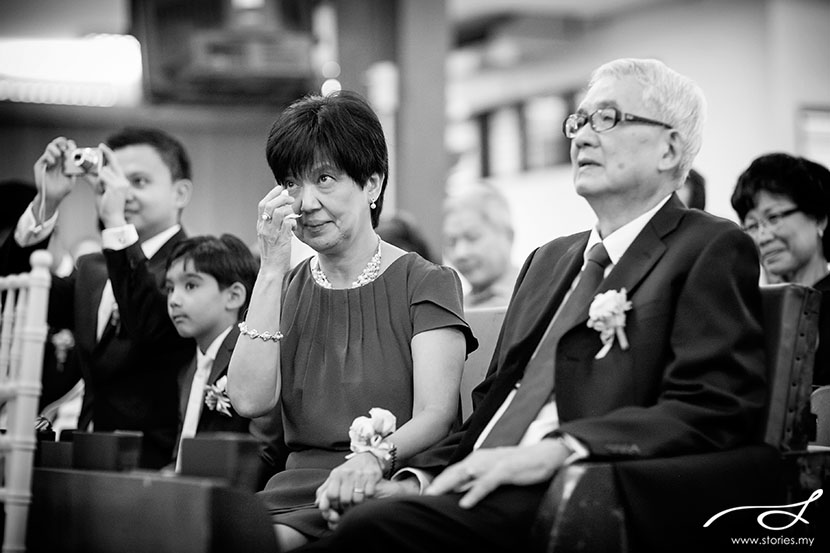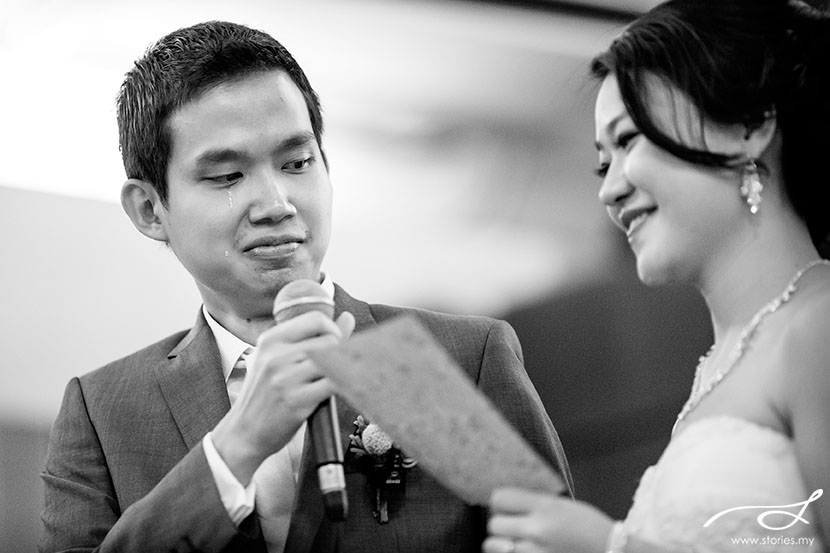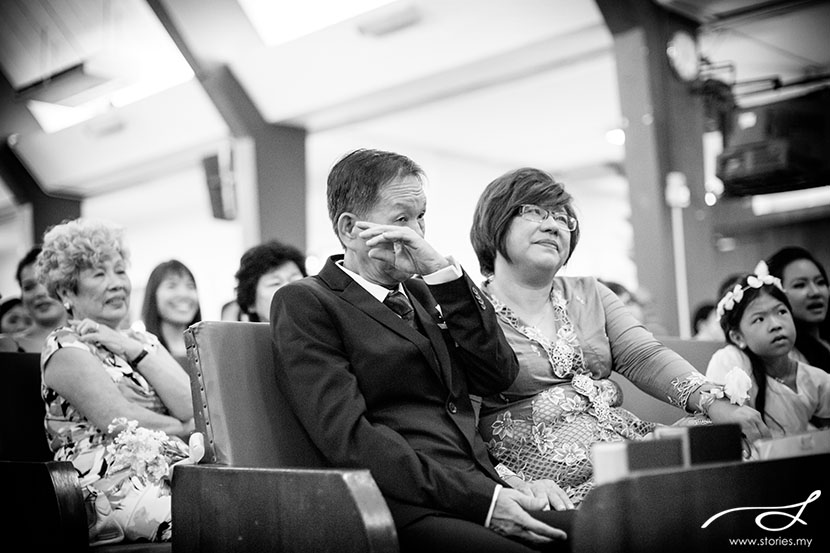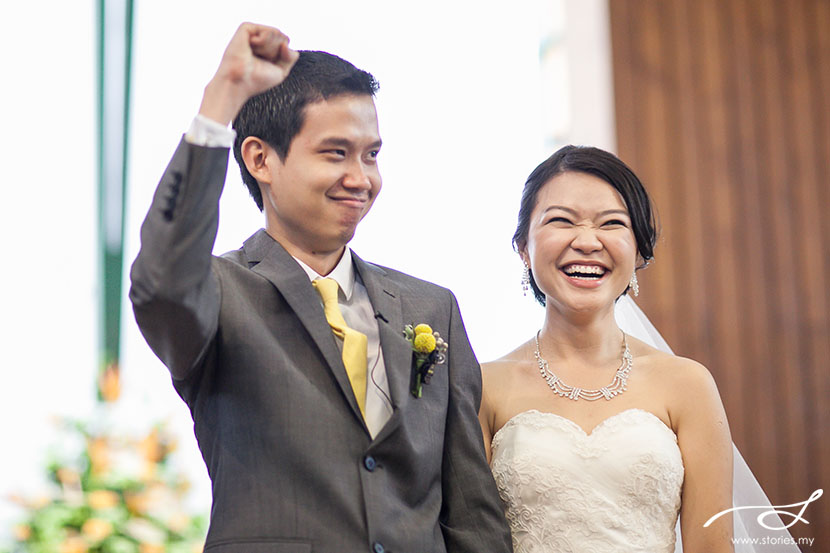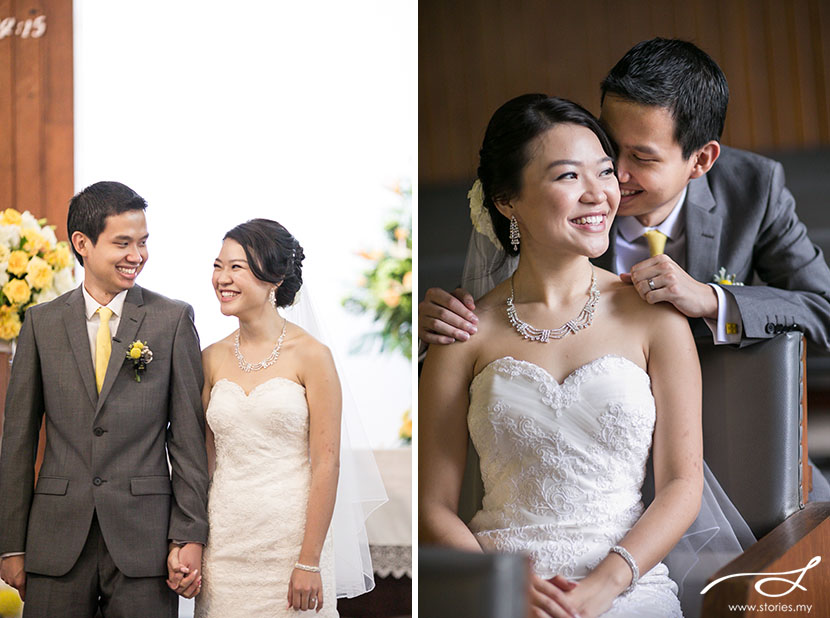 Hurray! They did it! This deserves a jumping shot!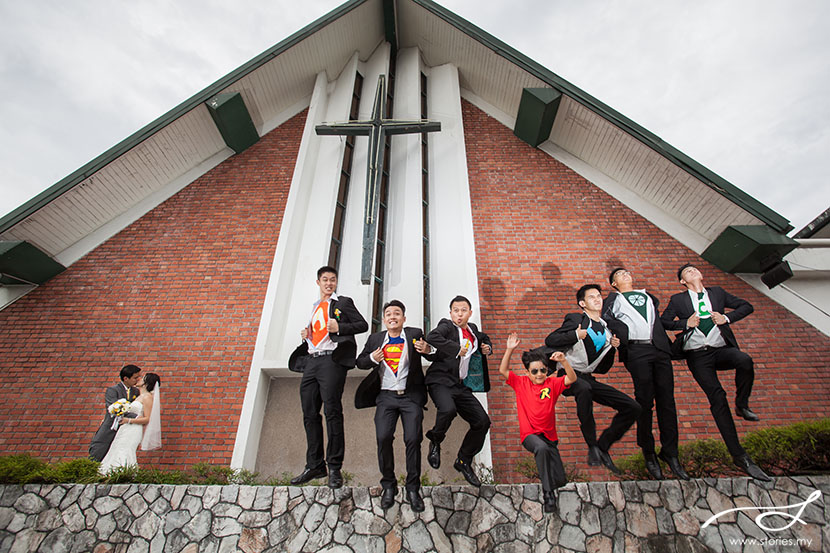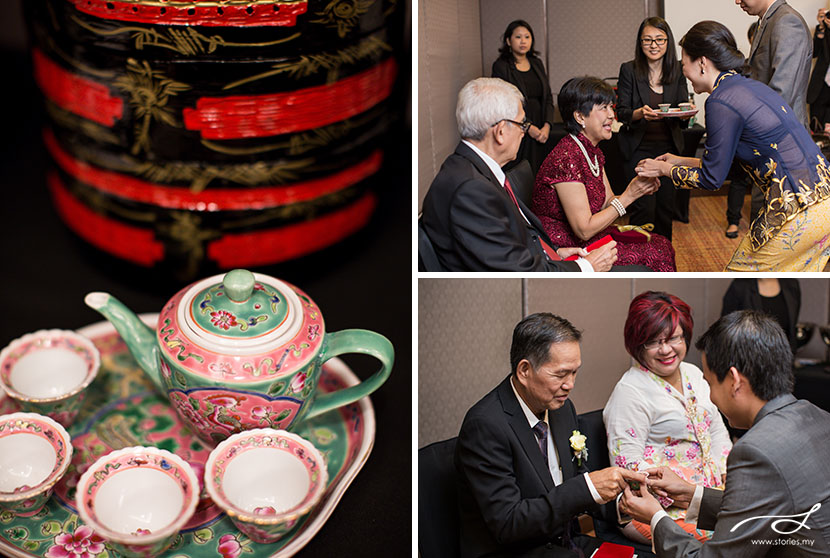 Just love all the colourful kebayas!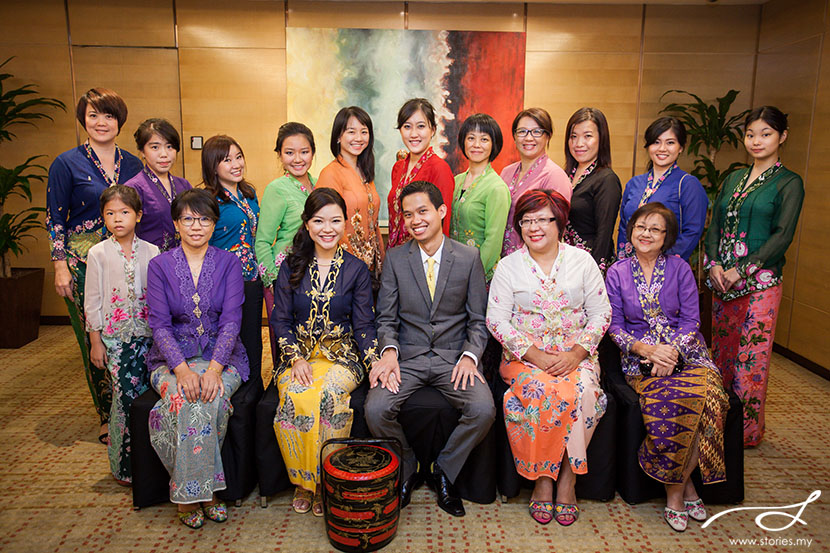 So the little Lego story you saw at the beginning of this post was used as decorations at the cocktail area during reception. Inside the ballroom, you can see large yellow 'hot-air' balloons just ready to take them off to their next travel destination!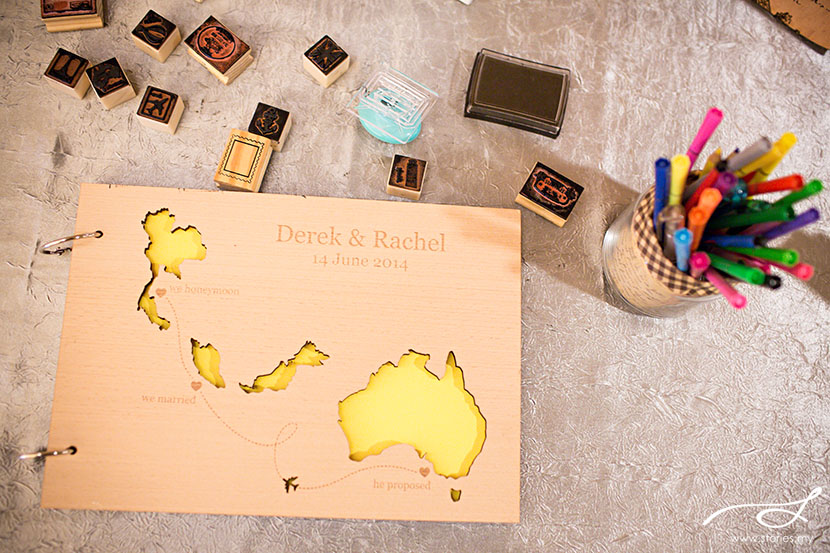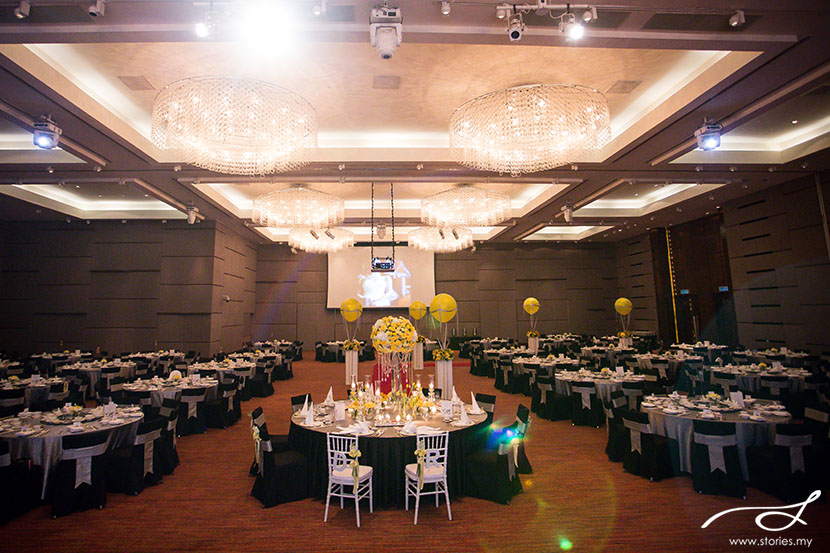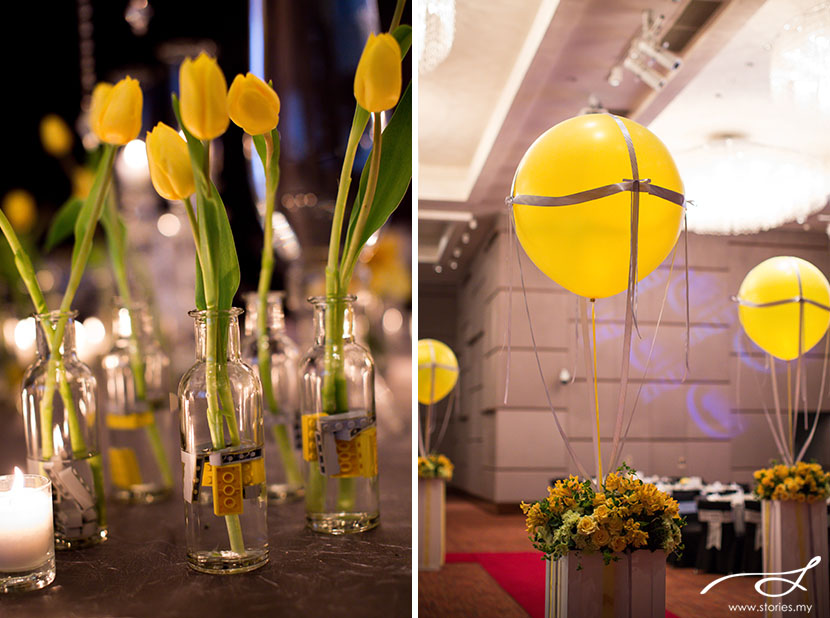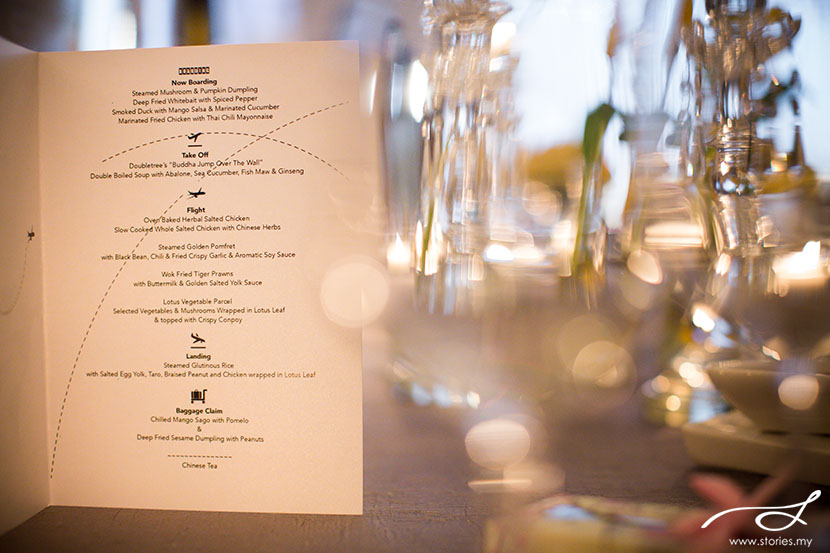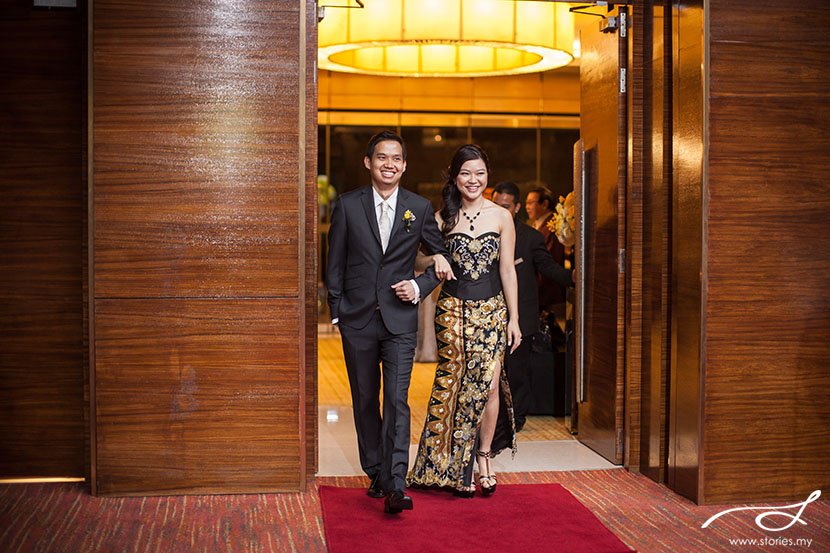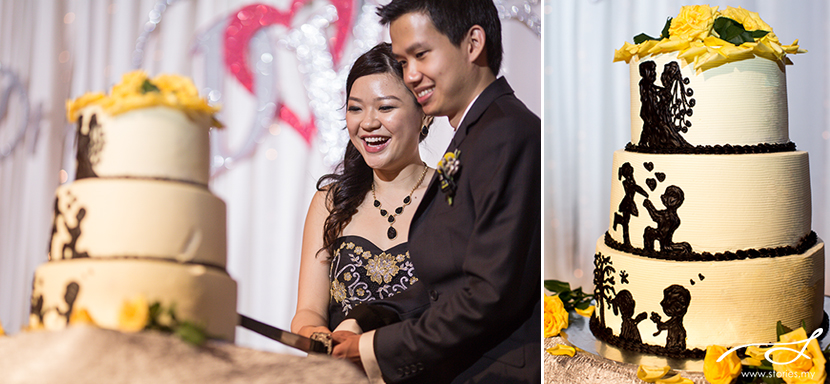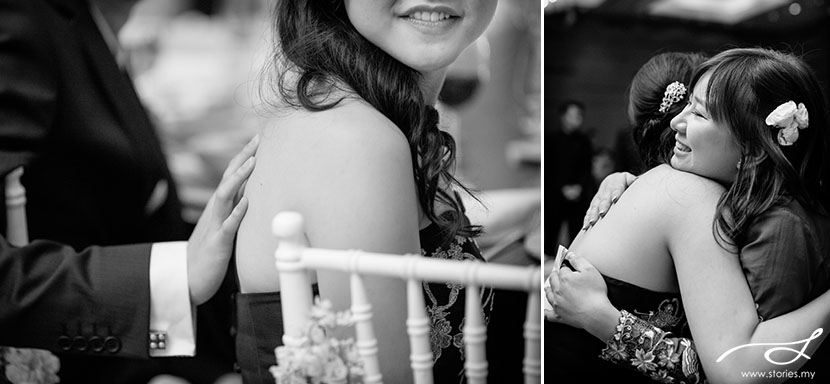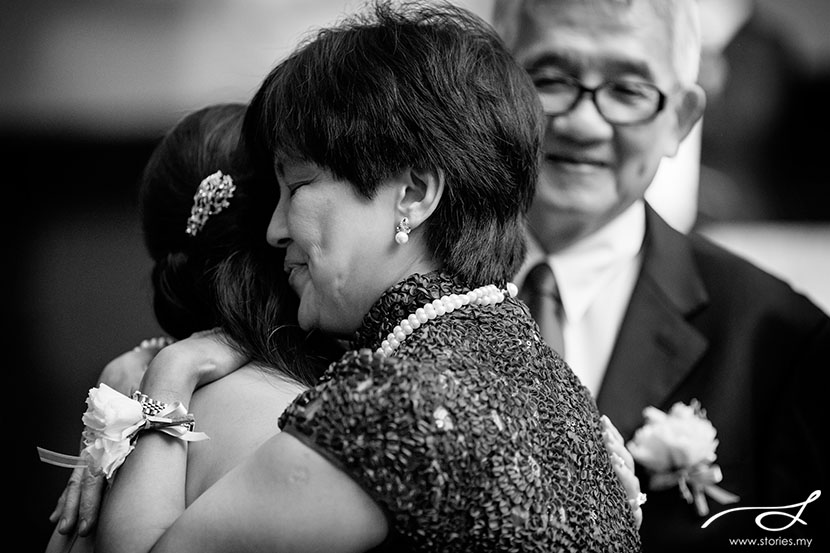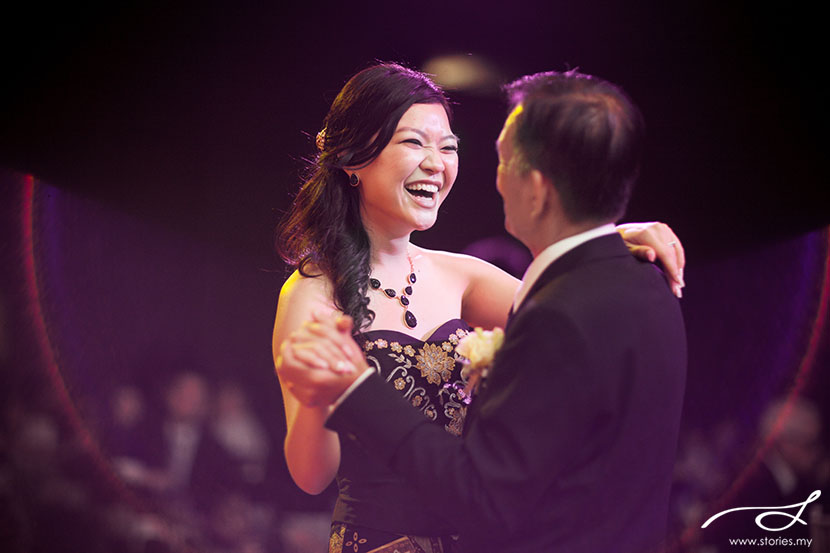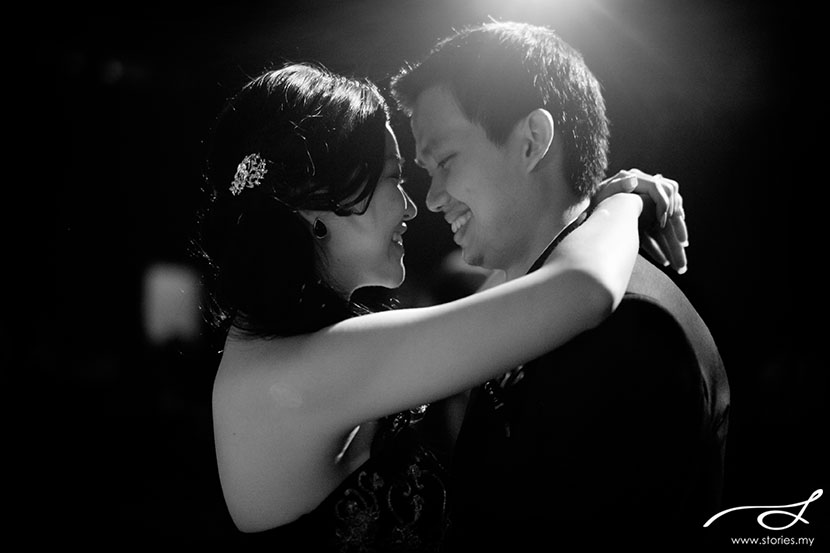 The wonderful details that you have planned for the wedding, which were beautifully executed by your wedding planner Mun Tzin really created a unique wedding worth remembering. But above it all, the 13 years you have been together, sticking together through thick or thin is a representation of how your marriage will be like… for better or worse, richer or poorer… in sickness or in health; you know, deep down, there is this glue that holds the both of you together, and that glue is Jesus Christ. He was there at the beginning and He will be there at the end. I pray that your love for each other will continue to grow through the years, like good wine.
Thank you for giving us this opportunity to be your visual historians, recording a love that transcends time.
Credits:
Photographers: Grace, Johan & Jamie
Church Ceremony: Trinity Methodist Church, PJ
Dinner Reception: Doubletree by Hilton, KL
Wedding Planner: Mun Tzin of Milestones
Wedding Gown: Neoromantic
Evening Gown: White & Lacy
Groom's Attire: Joe Black (ceremony) & Ted Baker (dinner)
Shoes: Steve Madden (bride) & Joseph Uzumcu (groom)
Make up & Hair: Wedding Isle
Cake: Cherry Cake House
Videography: Nigel Sia
Flowers: Wishing Tree