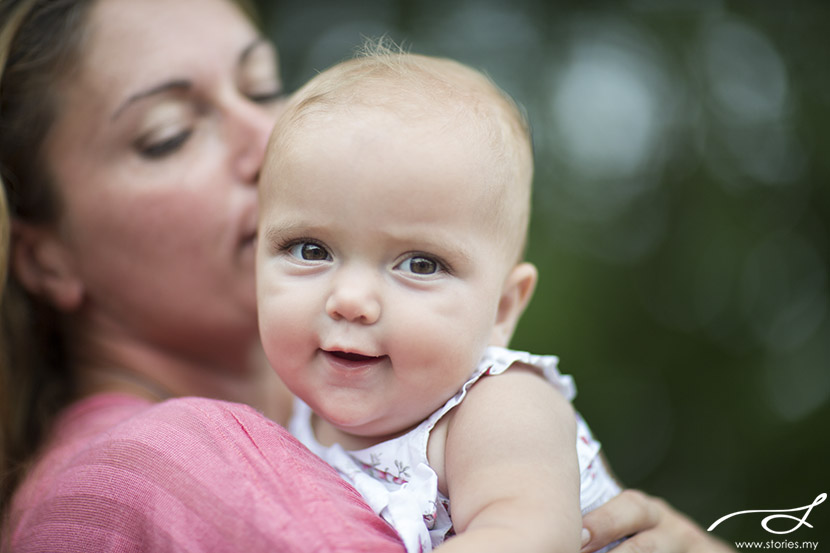 In half a day, 25 participants were taught the basics of what makes a great family portrait even better and were even given the opportunity to photograph real families! Chaos reigned supreme during the shoot as with all normal family portrait sessions, and together, we perspired, jiggled rattles, played games, and simply had fun. It was my first workshop specifically on family portraiture, and though I had spoken at many workshops and seminars before, this one felt a little different.
I am thankful to Canon (yay, thanks Chris, Shing Eu and Kevin!) for being the main sponsor for this workshop, and for giving me the opportunity as to speak as their EOS Academy Instructor. We also got to test out the PIXMA Pro-10 printer which was great! I loved the prints that came out of it, so this one's a keeper! We'll definitely be printing more images and displaying it around our studio soon.
I'd also like to thank Diane, Jamie and Alex for assisting me on this day because no successful workshop can be done alone.
Here's some photos from the workshop over the weekend, held at Tropicana Golf & Country Club.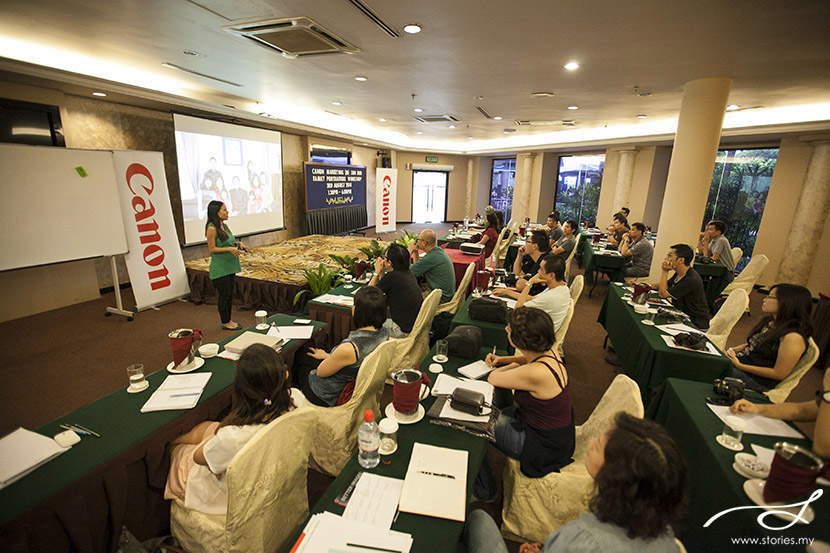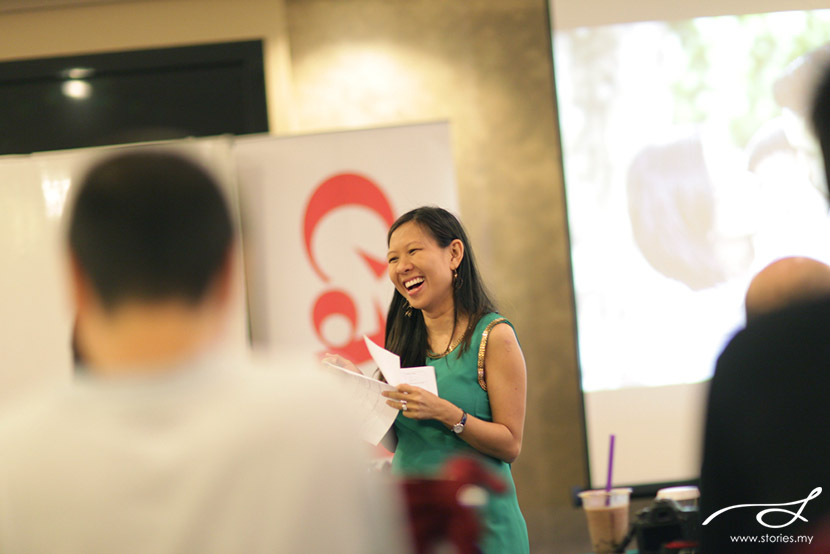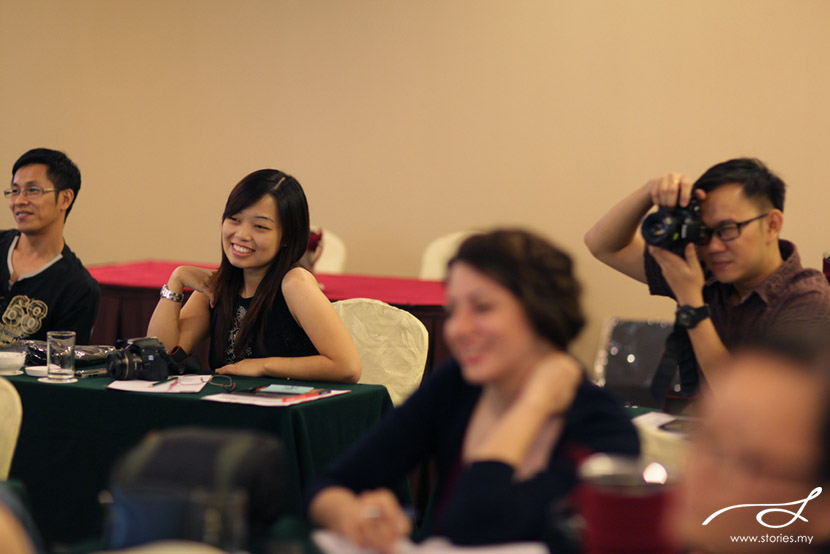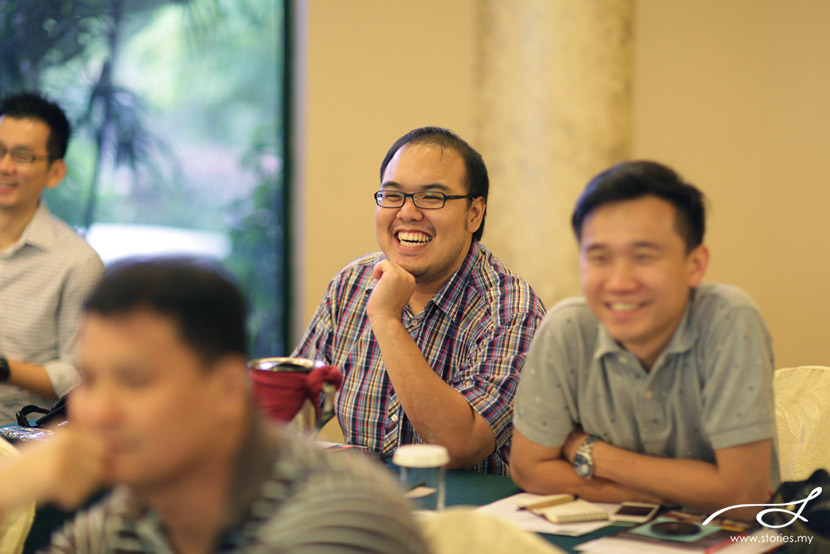 I'd like to thank the participants for all their wonderful feedback too on the workshop.
"Grace was an excellent presenter!"
"Grace is very sincere and bubbly. Kudos!"
"It was a great first ever Canon workshop for me."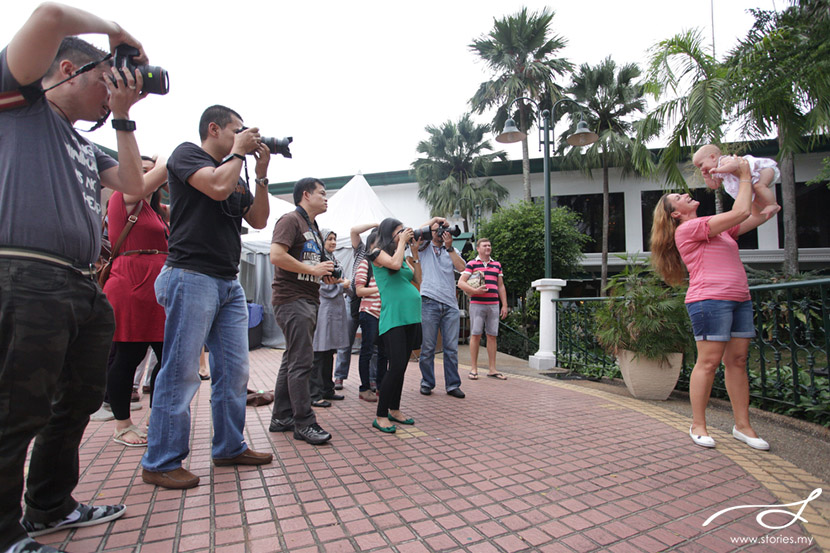 Must be intimidating for any kid to be surrounded by so many cameras!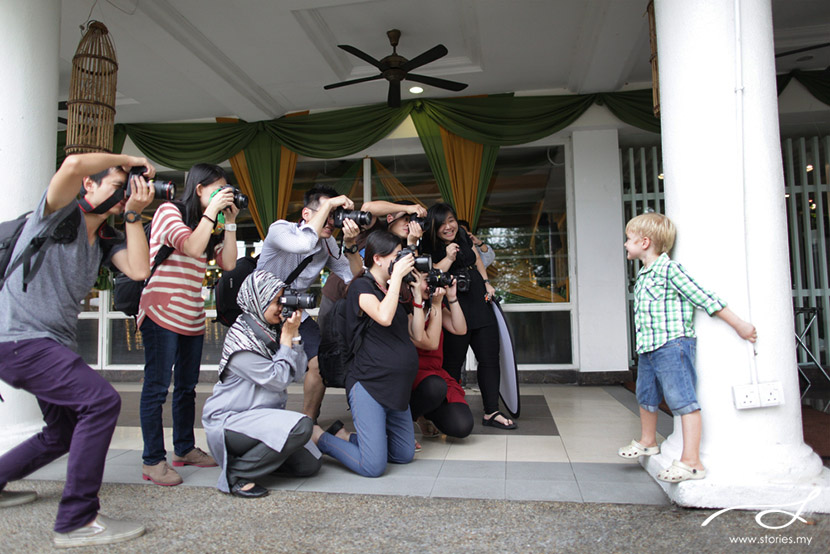 Here's some of the photos that we took during the one hour practical session, thanks to our 2 gorgeous families. The first one featured here is Natalie, Dean and their kids Hugh, James & Kate.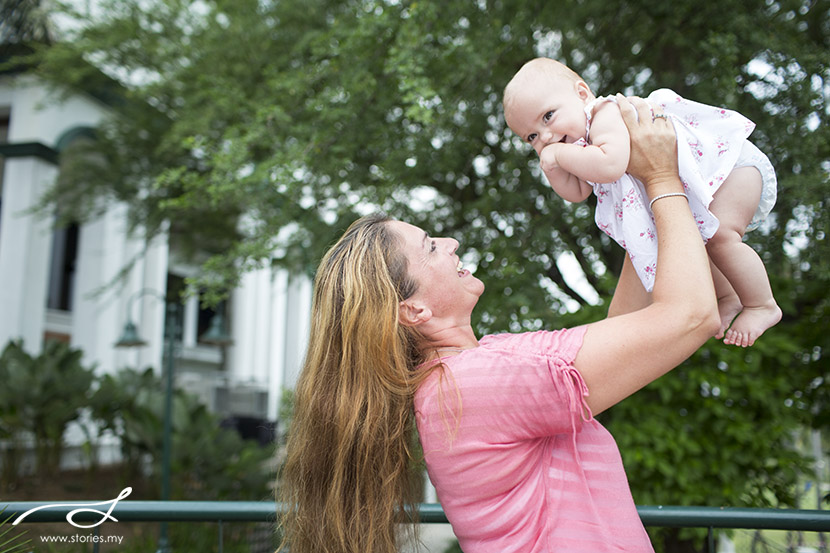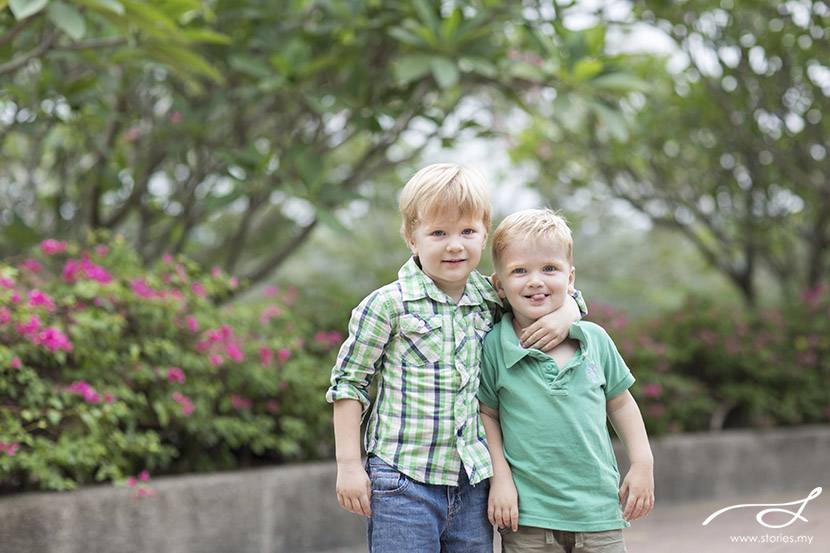 I love James' stride in the photo below! (one on the left) Look at that expression! I had asked them to run and see who could get to mum first! Lots of brotherly competition going on here.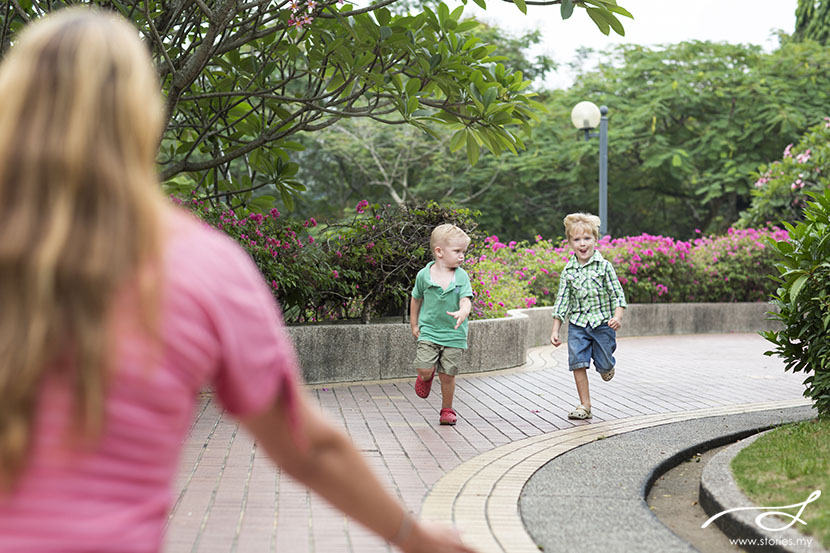 Guess who won?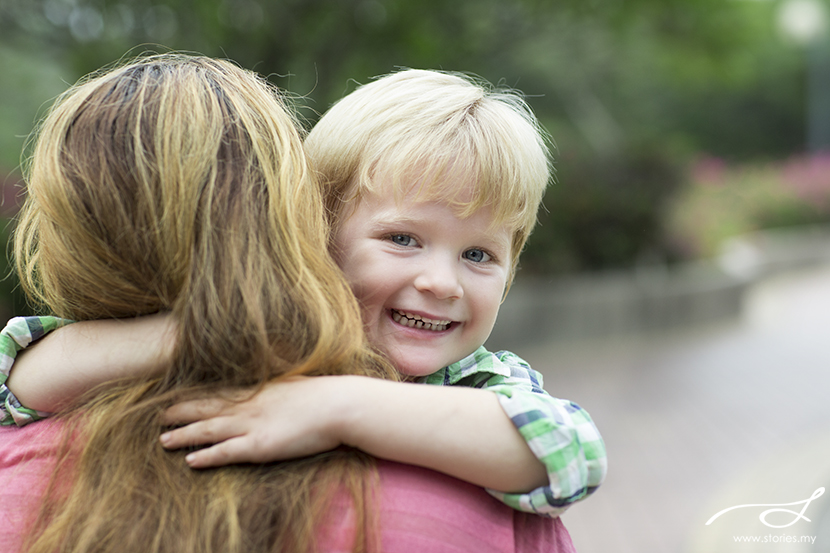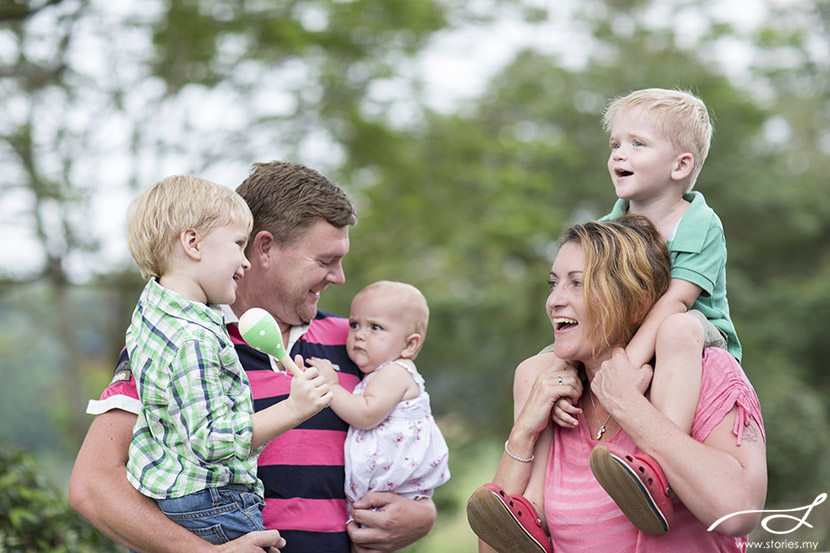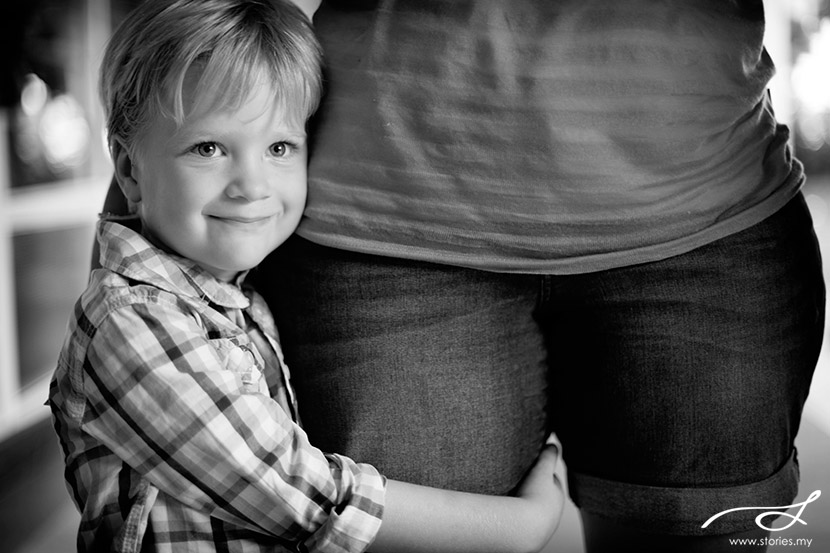 Here's the lovely baby Sage, Max and their cool pilates trainer parents – Steven and Melissa.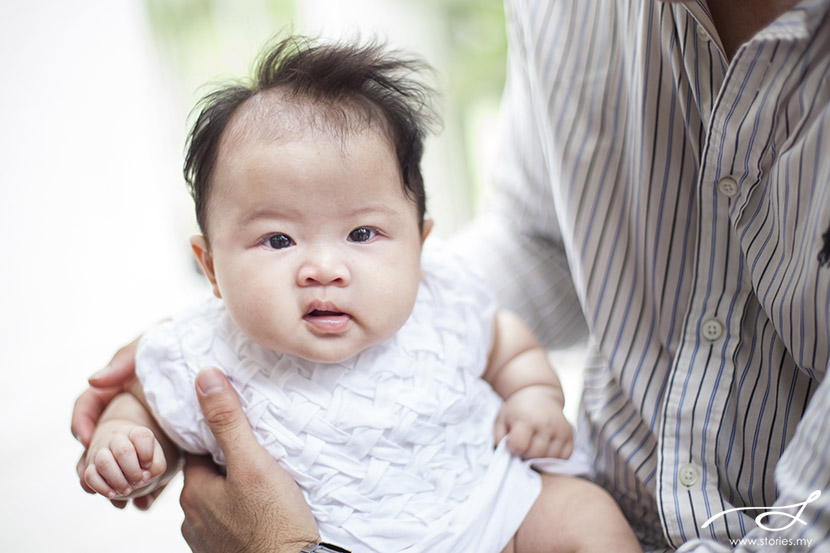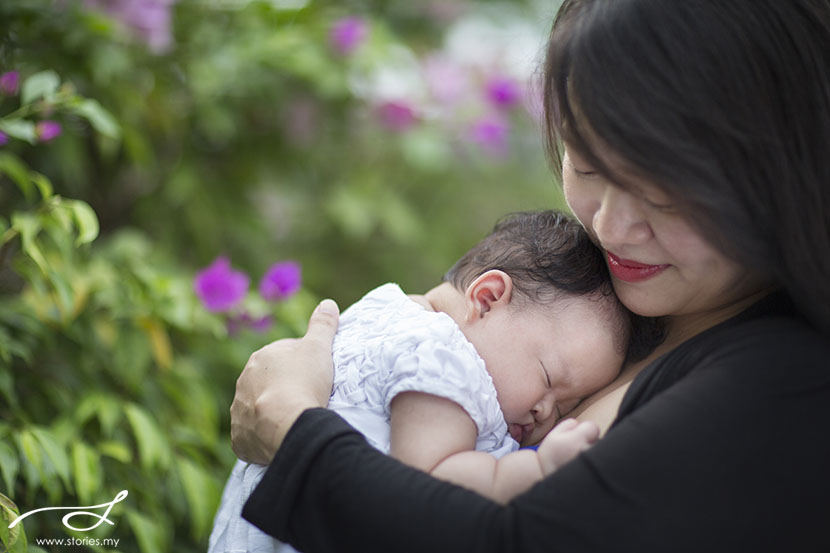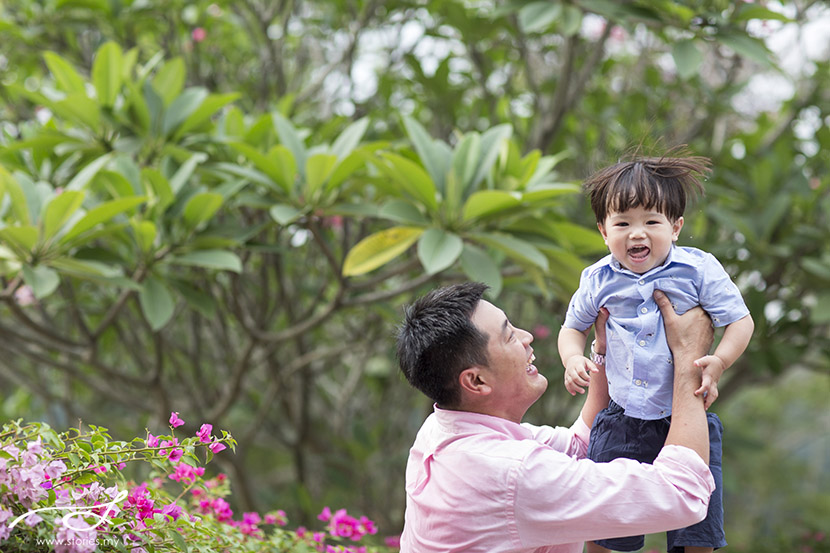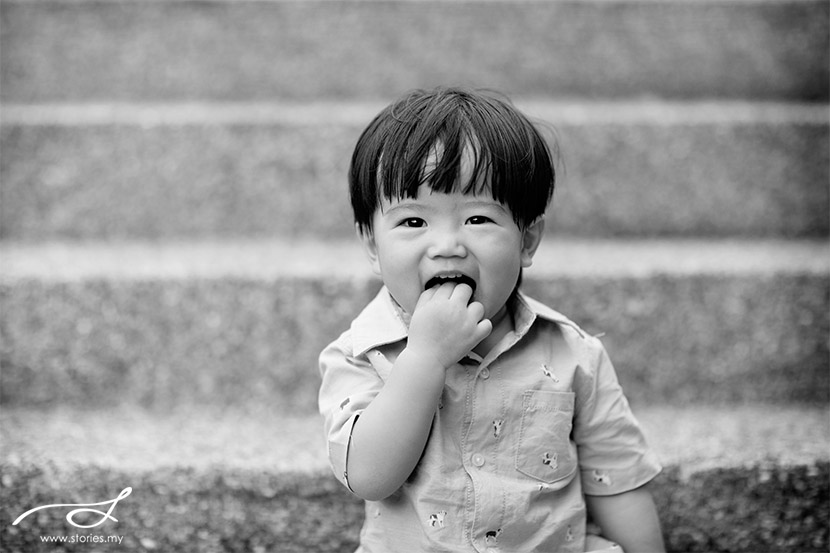 Though it is soooo energy consuming (I was so zonked out after the workshop), I still enjoy conducting these sessions. It brings me a lot of satisfaction knowing that others are benefiting from what I have taught. Some of the people attending the workshop are professionals themselves, and seriously did not need to attend my workshop, but they did. Am completely honoured to have met so many wonderful photographers. All the best to all of you as you tackle more and more family portraits!