Years ago, I met Steven for the first time at a Christmas party organised by my church cell group. Marilyn and I attend the same group and so one day, she brought along this guy 'friend'. I didn't really get to know Steven very well personally over the years, but over the past few months, with the wedding coming up, I discovered he can be a pretty romantic guy, totally detailed and meticulous, funny, and loves to joke.
If you got to know Marilyn, you'd say that she is one of the most bubbly persons you'd probably ever met with a high pitched laugh. She is always tickled by something, which means she constantly has a smile or laugh on her face. I love that. She has a heart of gold, always looking out for others, self-less, loves God with her whole soul, and wears her heart on her sleeve. Over the years, I have been so blessed by this friendship, so photographing their engagement / pre-wedding photos was a privilege.
Here's just a few sneak pics from their pre-wedding session…photographed by myself and Jamie. The rest will debut on their wedding day this December! :)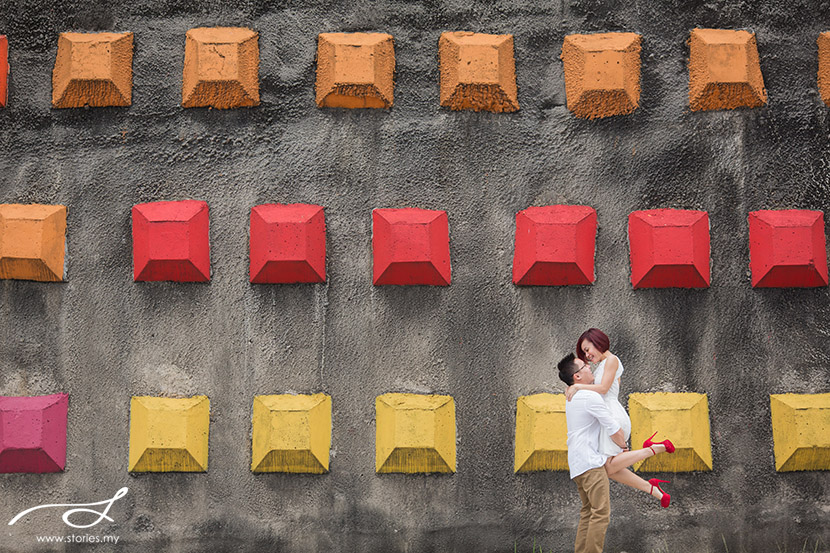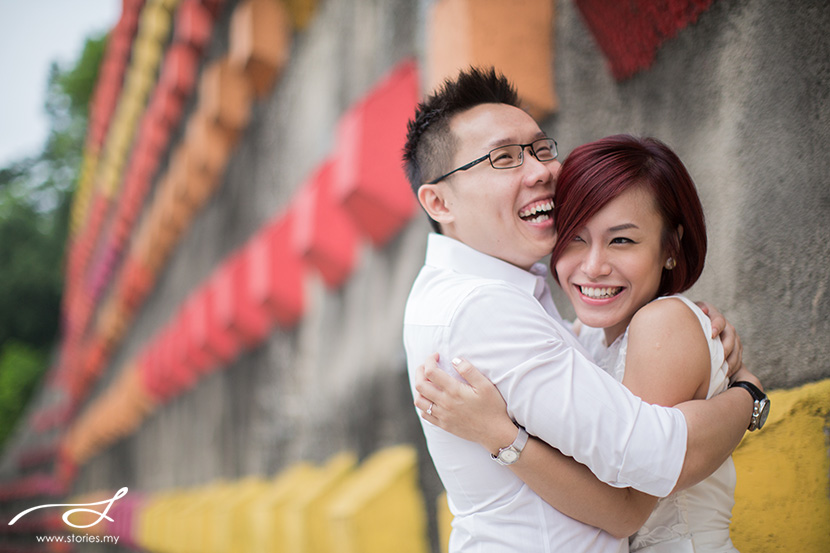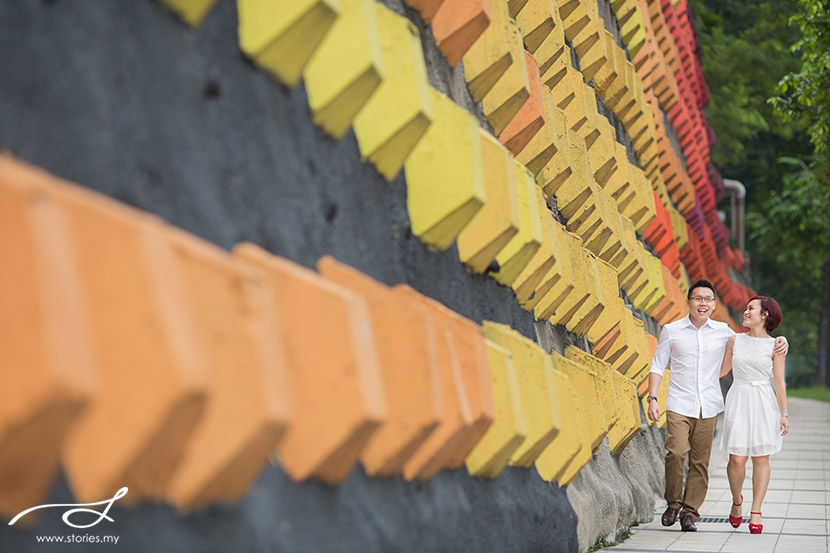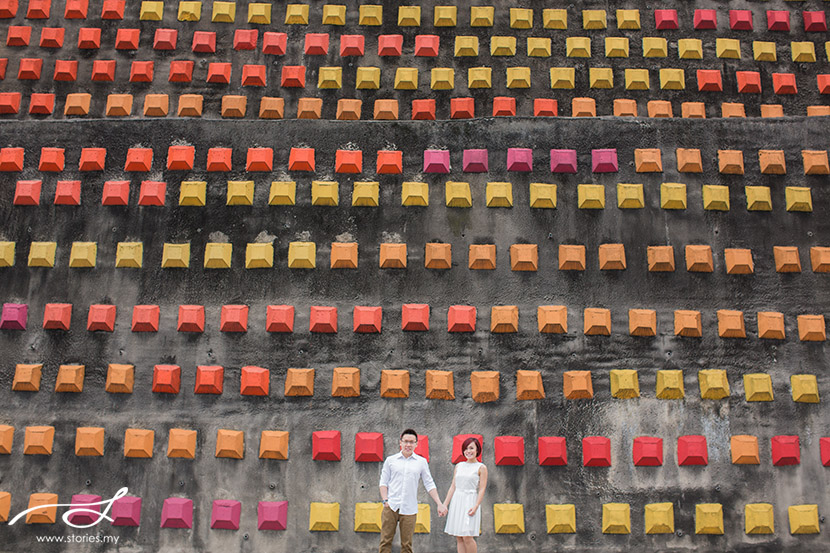 I thought this colourful wall depicts the energy and fun in their relationship. By the way, Steven and Marilyn met for the first time in a cafe…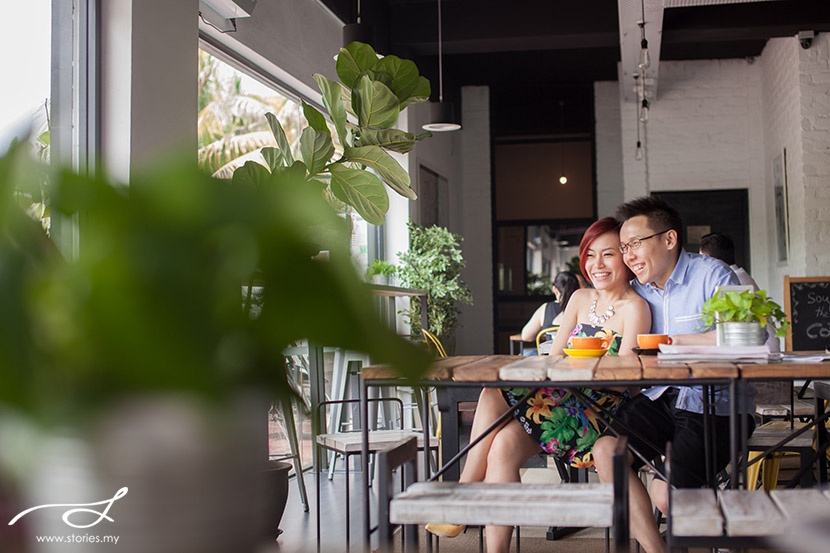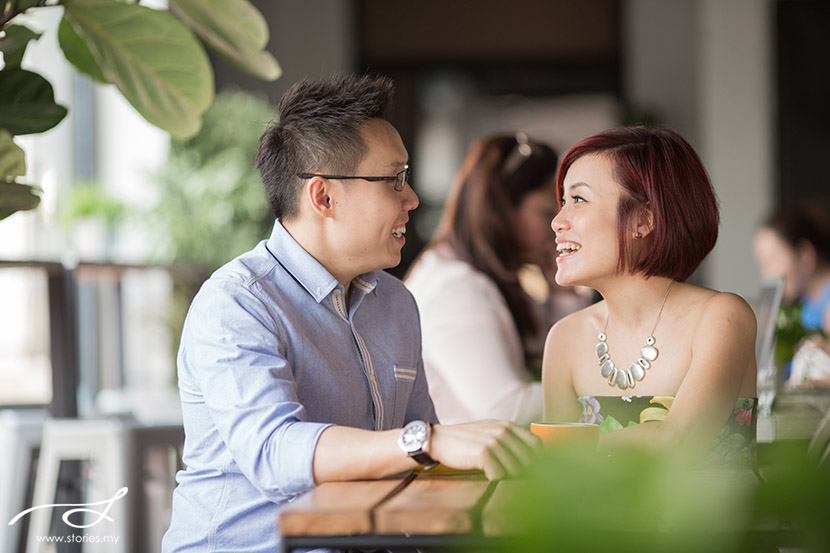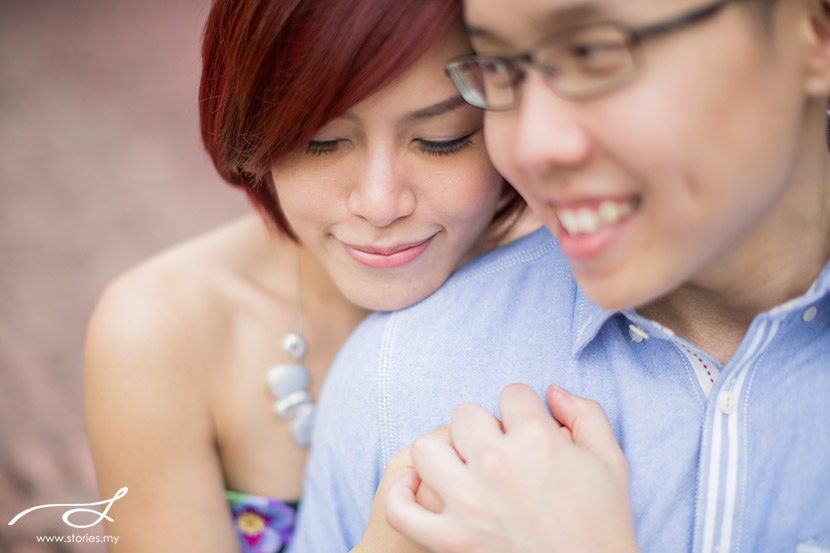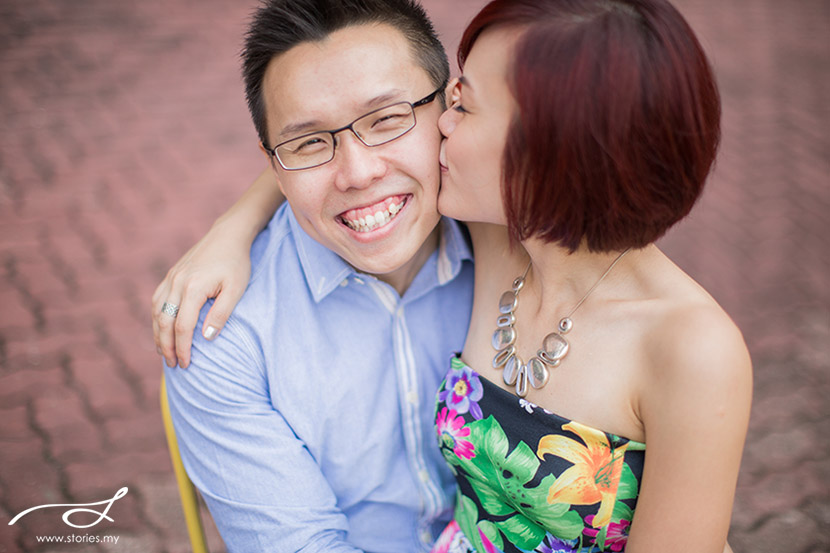 They love doing things like running and exercising together…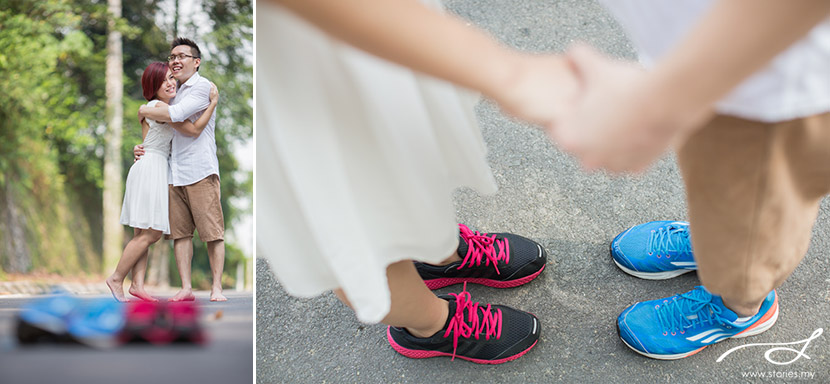 And of course, just being silly together!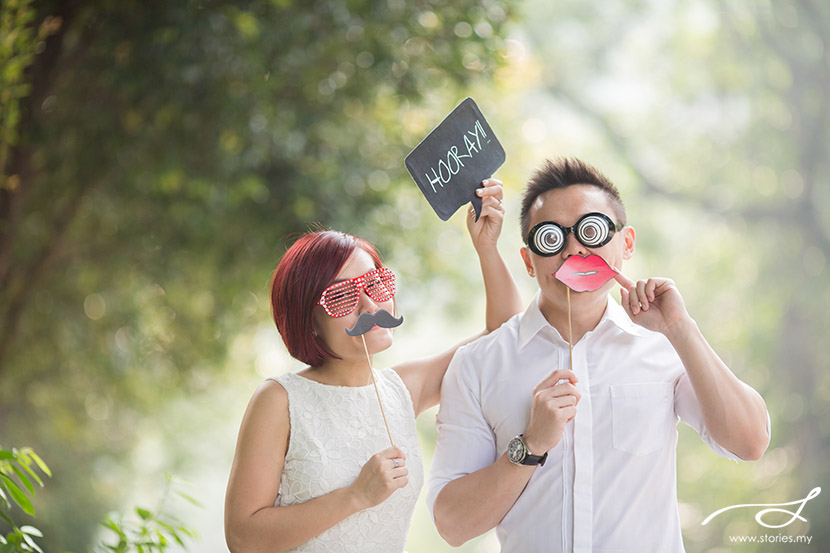 Looking forward to the wedding! Have fun planning but don't get too stressed or lose sight of the bigger picture ya… which is the marriage! :)
Credits:
Photographers: Grace & Jamie
Location: Publika, Podgy and the Banker