A perfect blend of two very different cultures. Two individuals, brought up in very different continents… one with a cold climate and snow, and the other in tropical humid weather with sandy beaches. But true love does not discriminate. It doesn't care if you come from a different culture or grew up eating dhal or meatballs. When two hearts meet, all that matters is that connection.
It has been a few months since Jonas and Yashoda tied the knot at the Shree Lakshmi Narayanan temple. It was a Malaysian-Ceylonese wedding that was infused with Swedish culture – the traditional and cultural aspect of the wedding were reserved for the Hindu temple wedding and the dinner reception at Zebra Square was done in a more western way. It was obvious that Swedish family and friends from abroad really loved witnessing such a unique wedding ceremony. Jonas was a sport… I could see that he truly cherished every moment of the wedding, especially when he saw Yashoda all beautifully decked out in her saree.
Jonas and Yashoda met each other briefly in San Francisco in 2012 through a mutual friend. It was a short trip for Yashoda who lived in the UK, but in those 3 months, they fell in love. Every day in SF felt really wonderful for Yashoda who was truly well taken care of by Jonas, but soon, they had to be physically separated across continents. Despite the time and distance apart, it was inevitable that they would be brought back together eventually and Yashoda finally met the man of her dreams.
A huge romantic at heart, Yashoda had waited for a knight in shining armour but God sent her more than she asked for… he sent her an angel! According to her words, "Jonas is the kindest, most sensitive man I have ever met."
So the Latin inscription on their ring "Tempus fugit, amor manet" truly encapsulates the nature of their relationship. It means, "Time flies but love remains". A true romantic quote!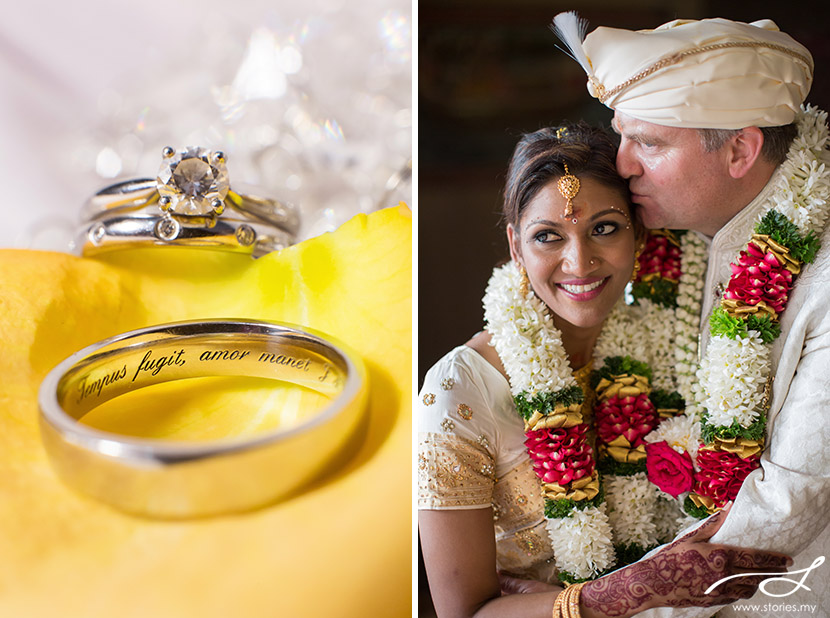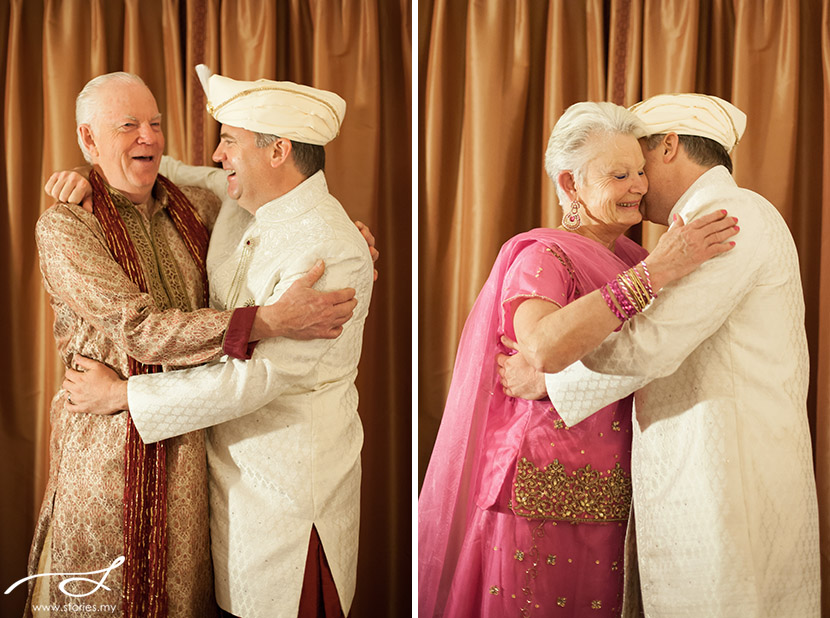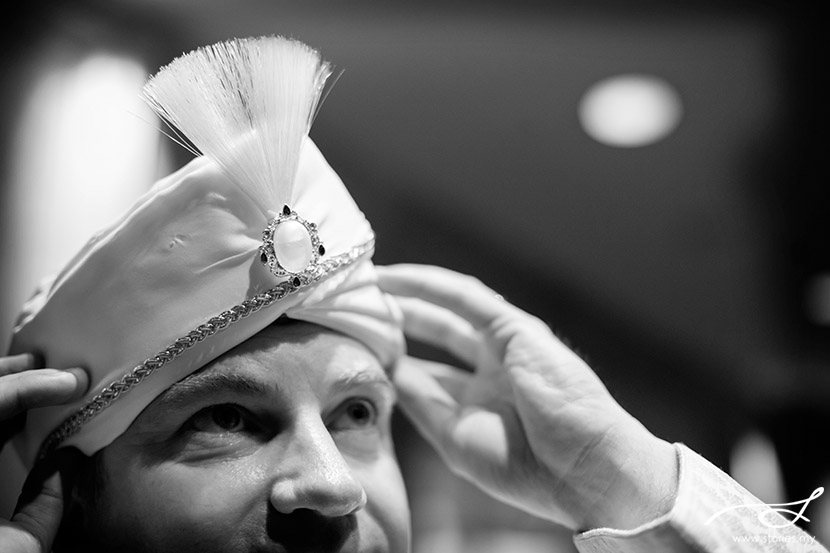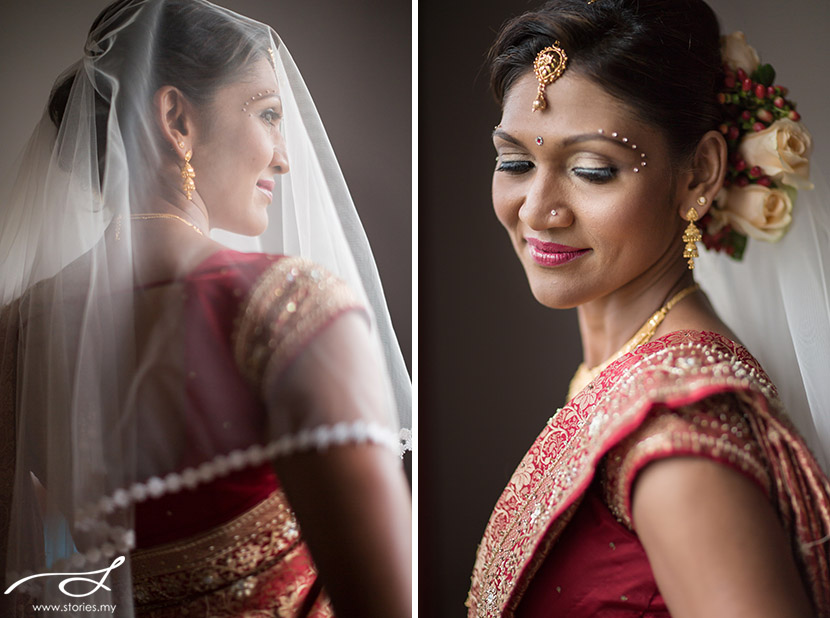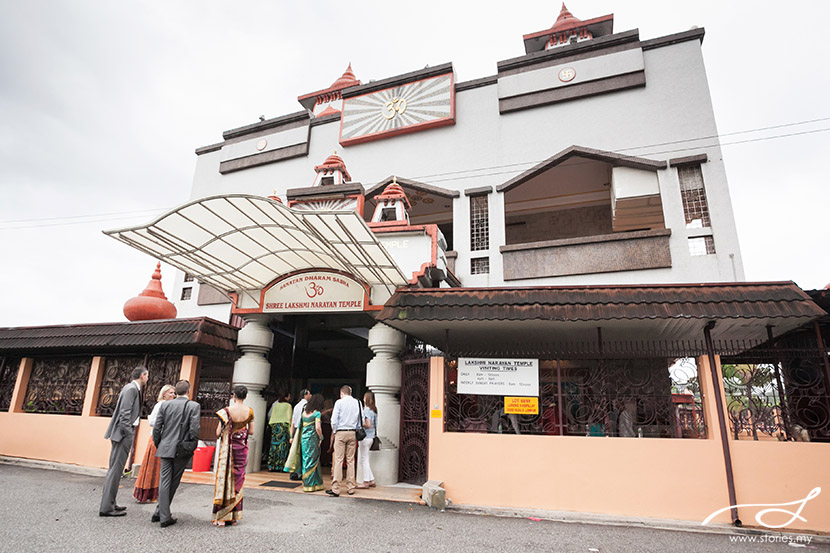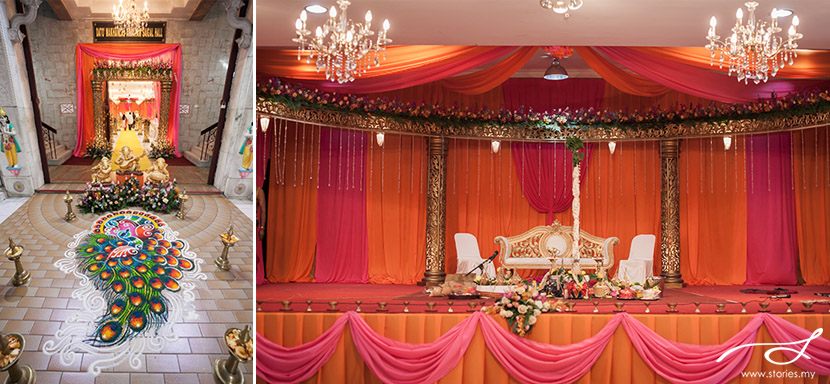 The unusual thing about this Hindu wedding was that the Swedish guests look like they outnumbered the Malaysians! I love how everyone was decked out in traditional wear, including the guests. Oh, and the Stories team were not left out either… we came all dressed up in traditional Indian outfits too!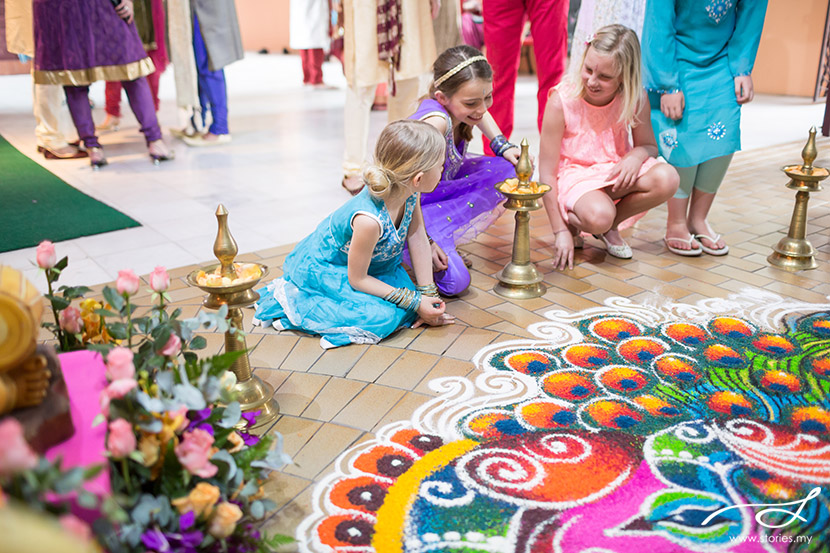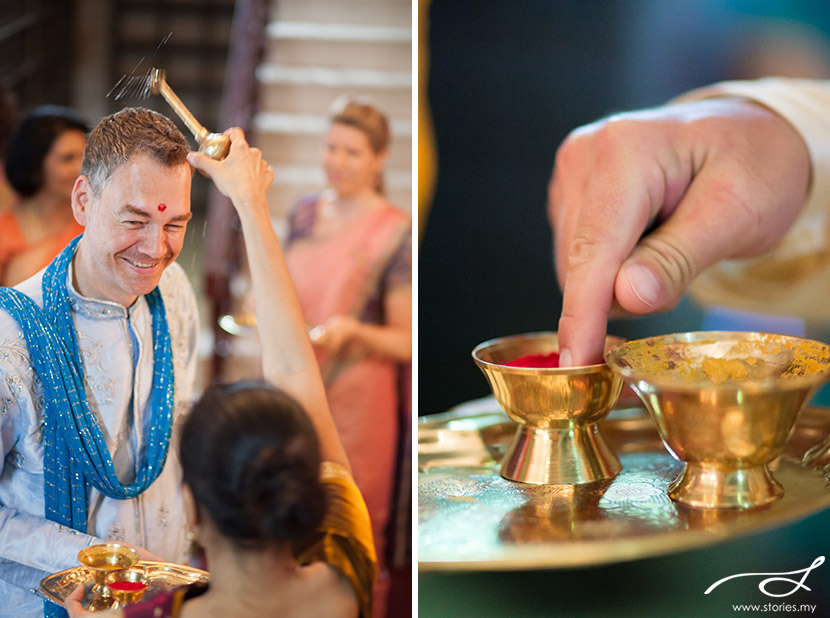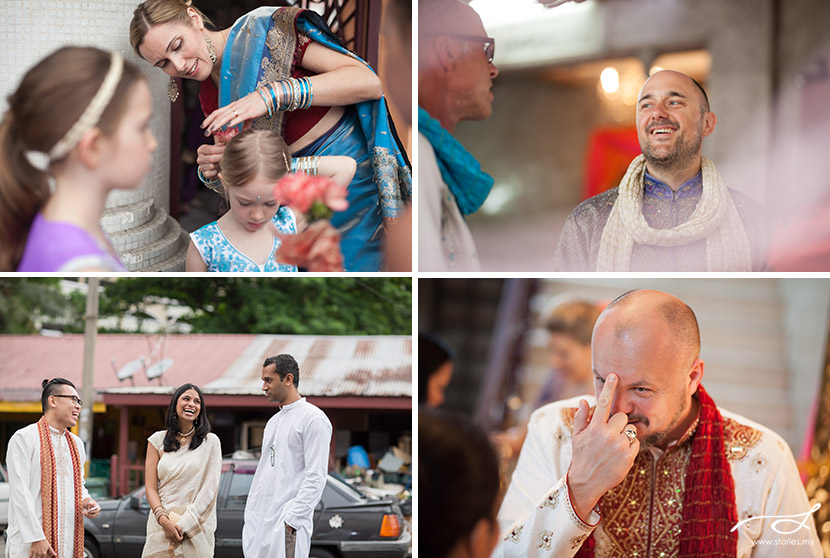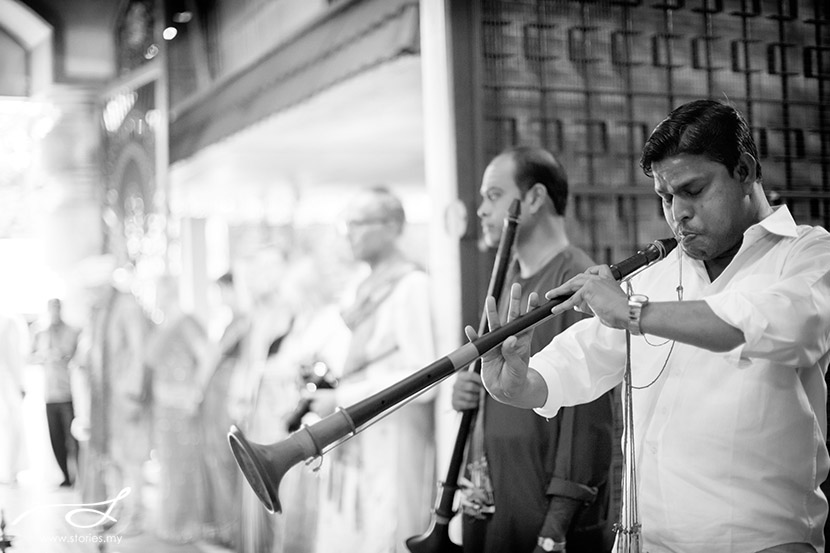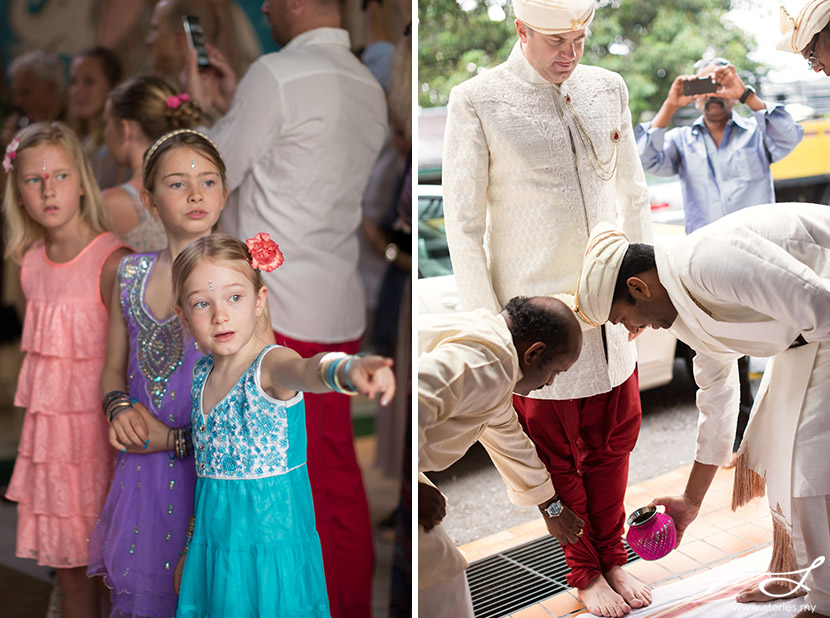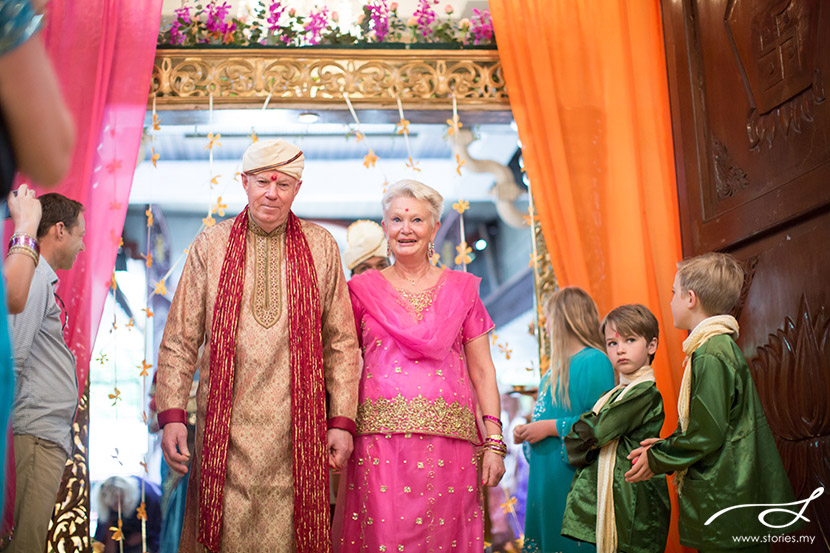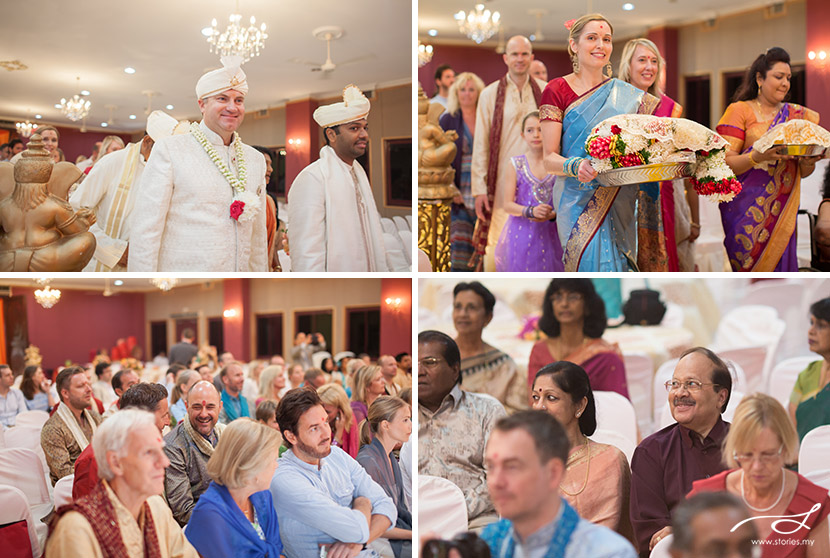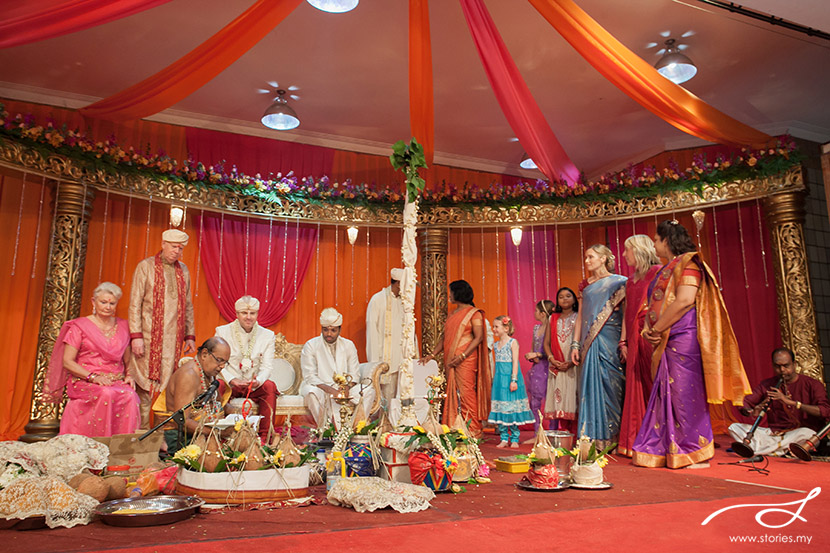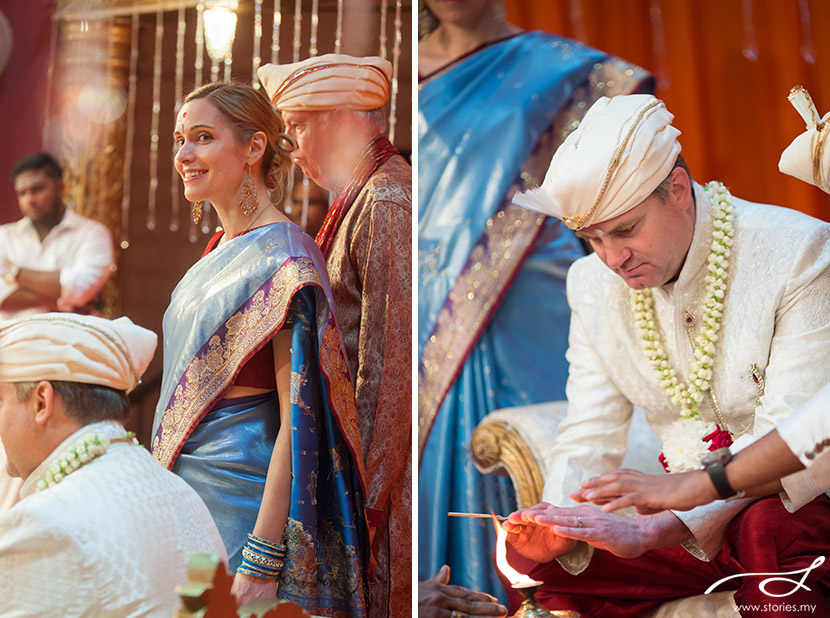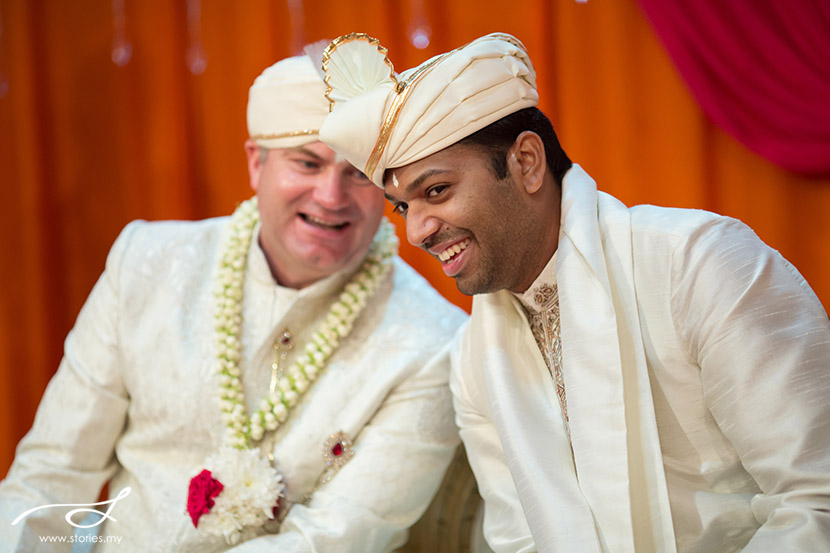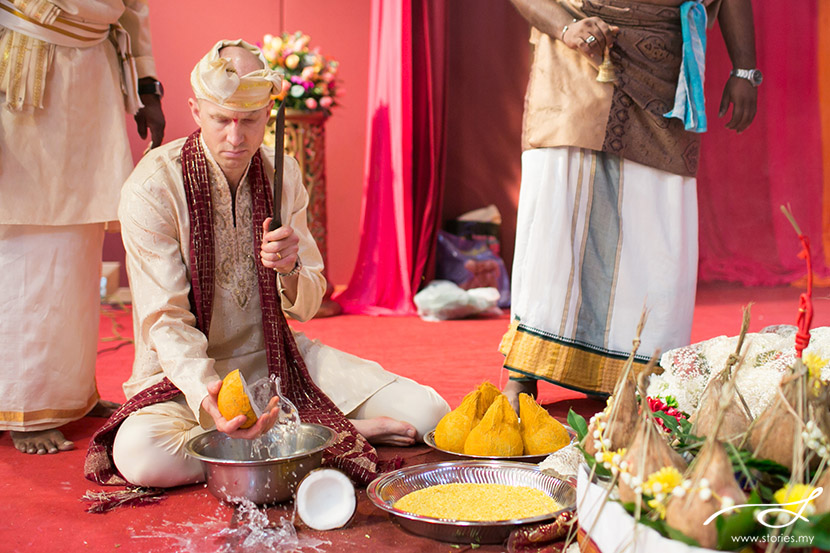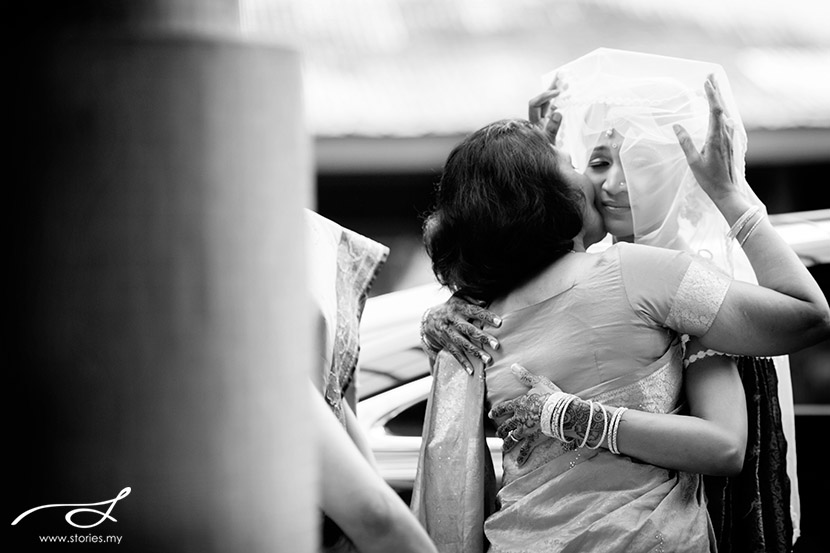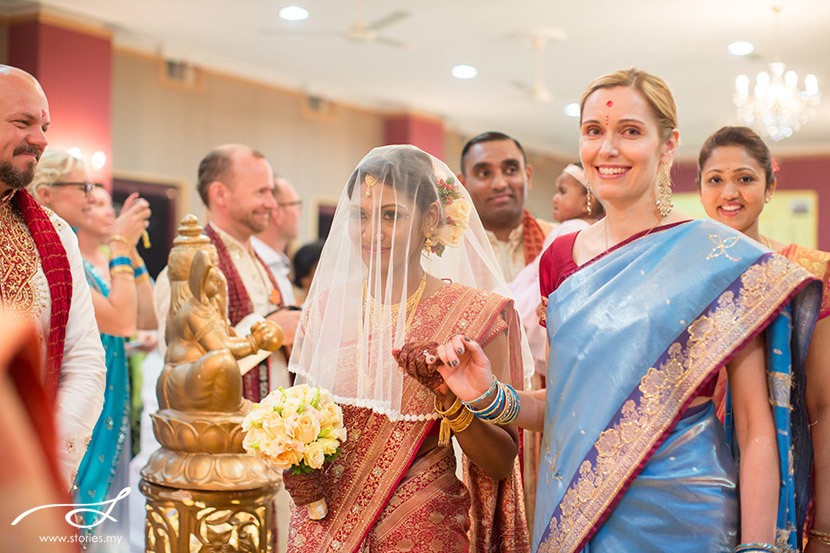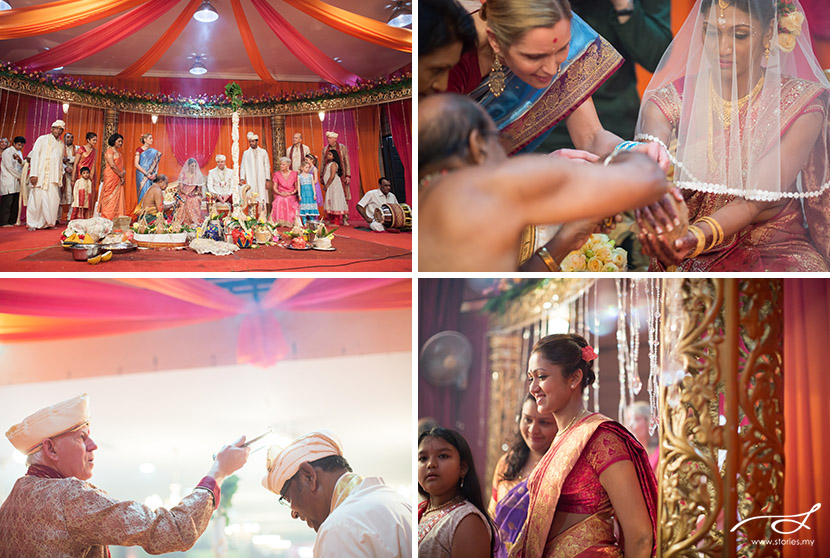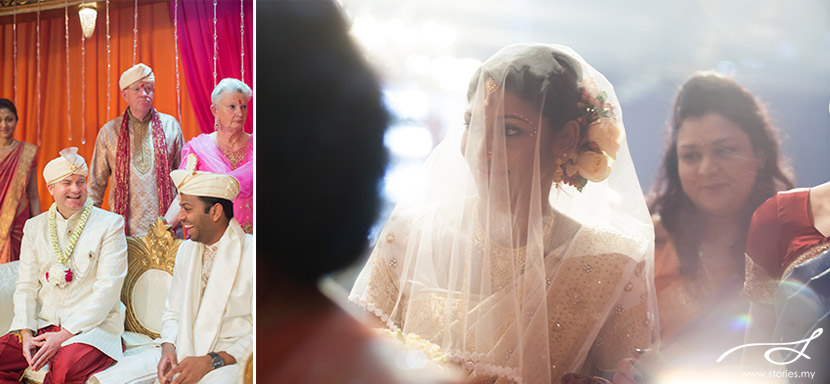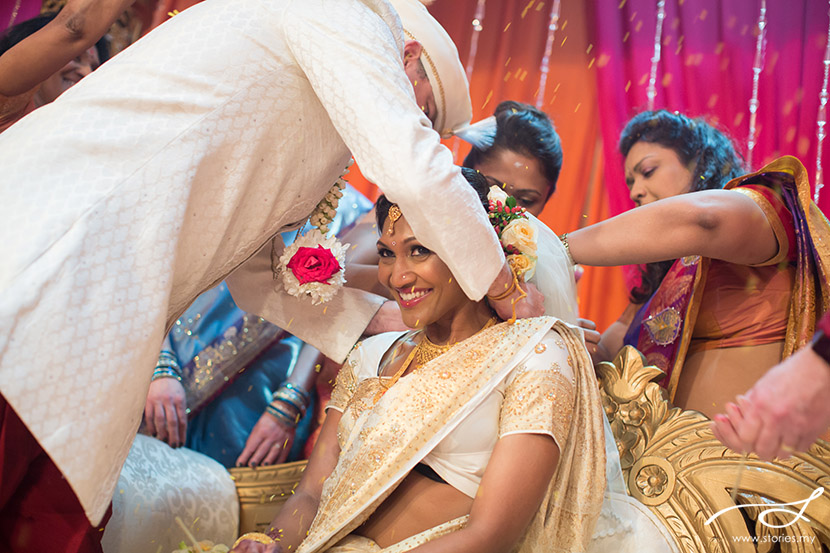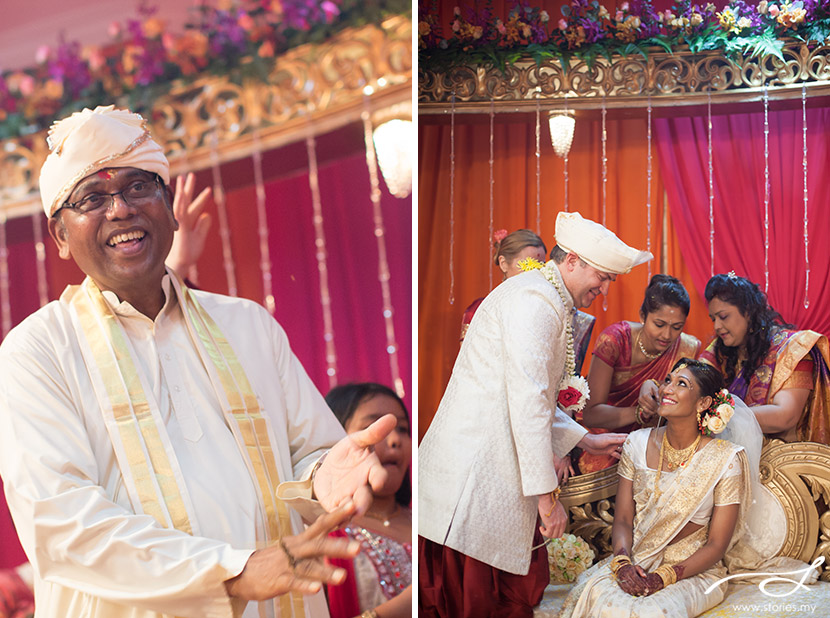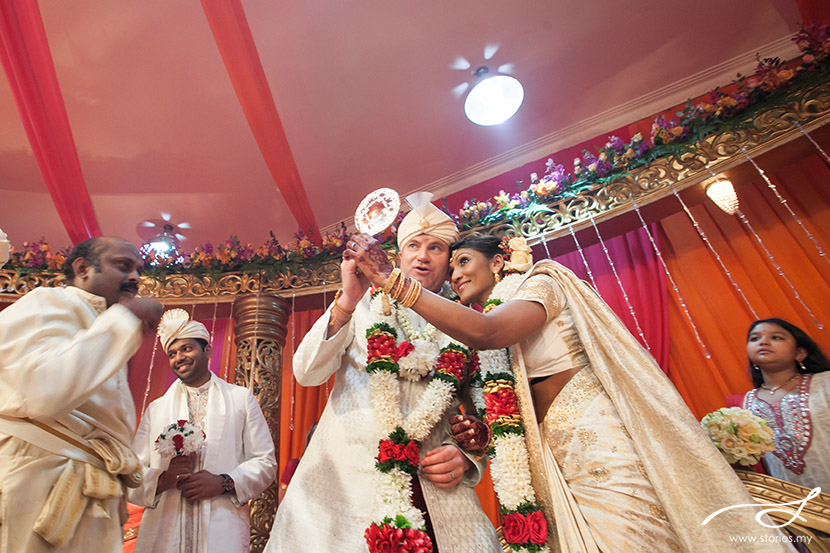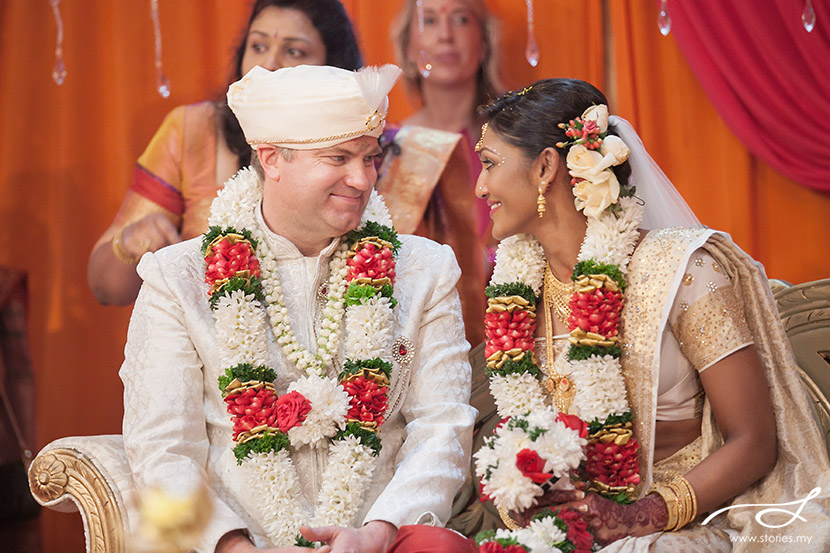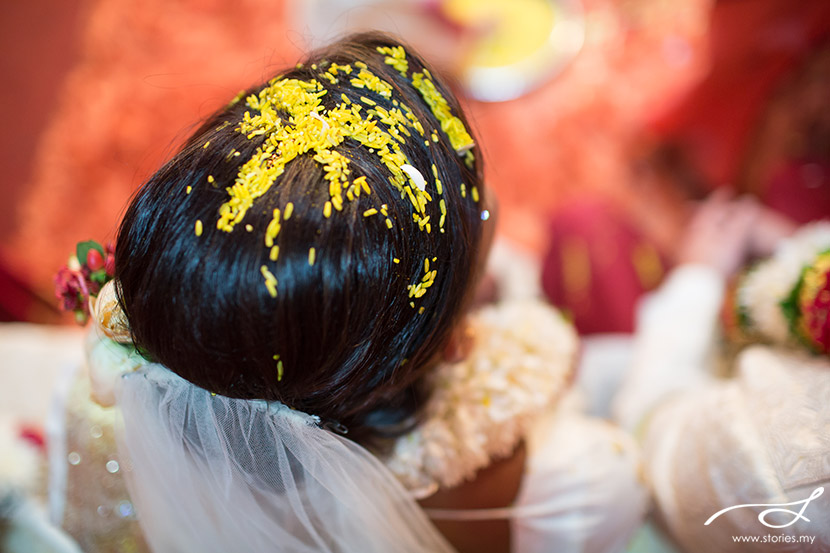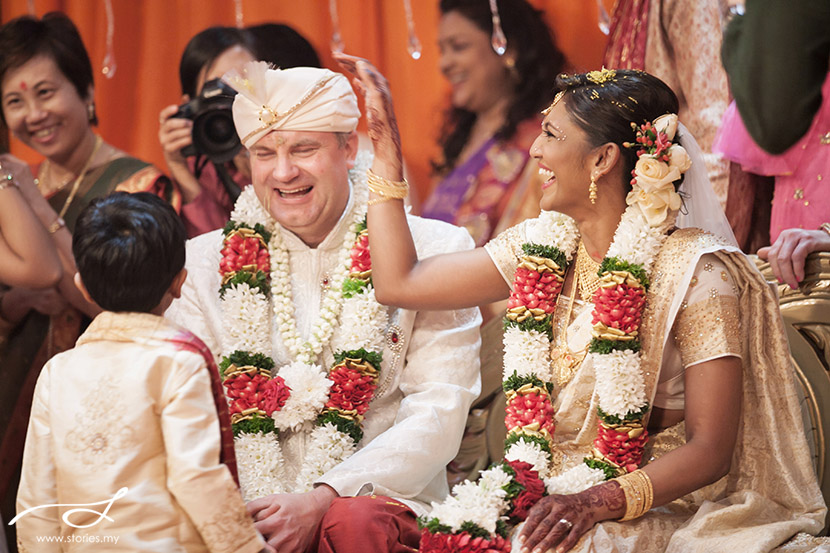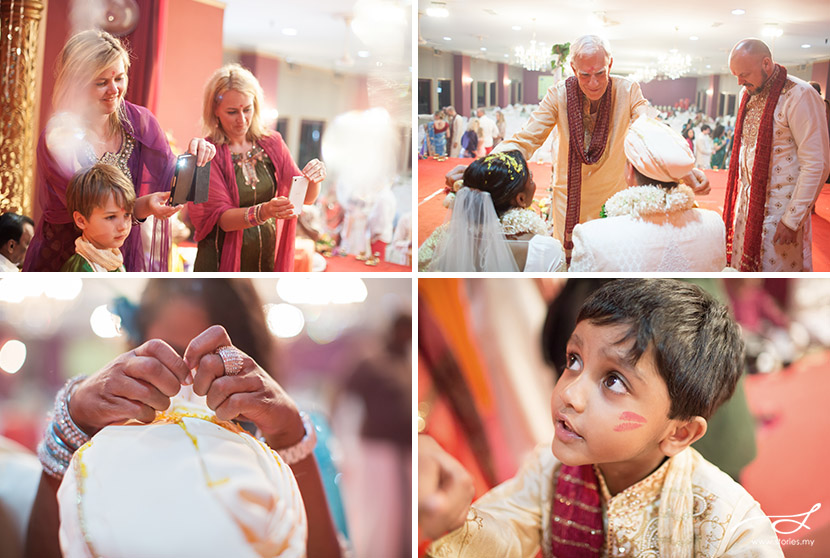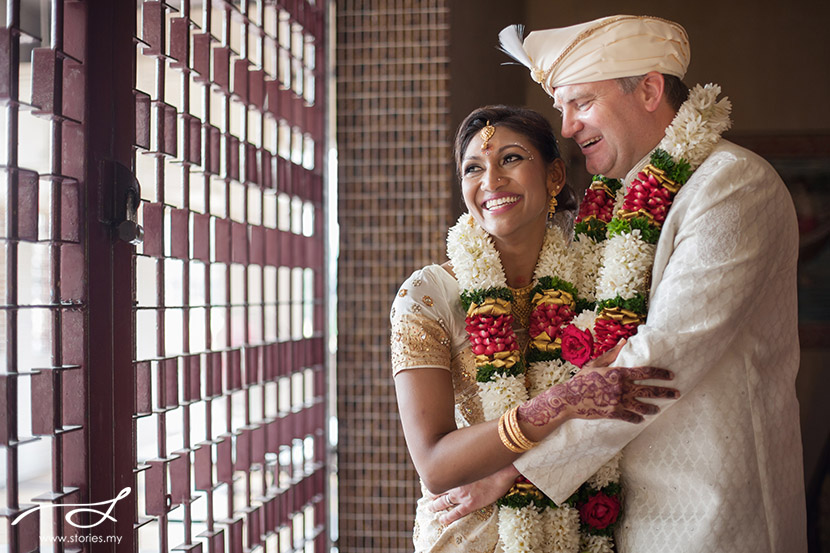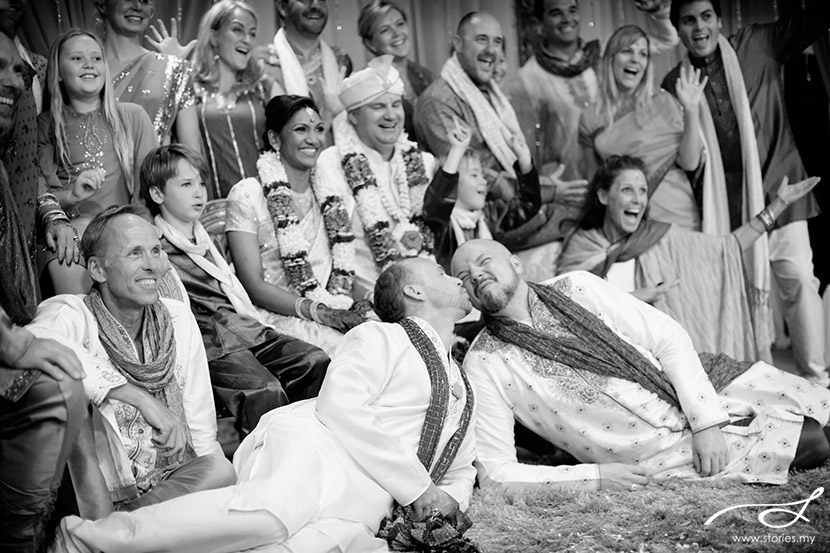 The evening reception was a more intimate event at a quaint bungalow off Jalan Tun Razak called Zebra Square. It was my first time there, and I loved the courtyard very much. Cocktails lasted for quite a while until the sun set and everyone headed into the event hall for the dinner.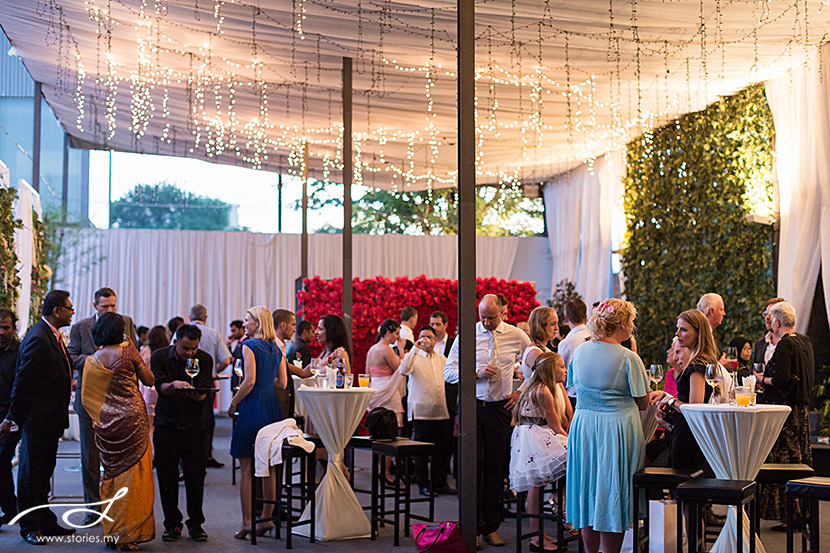 Loved the personalised touches to their wedding. Every table had a Swedish element to it… find your Viking, Ikea or even Baby Bjorn table! Haha, excellent idea!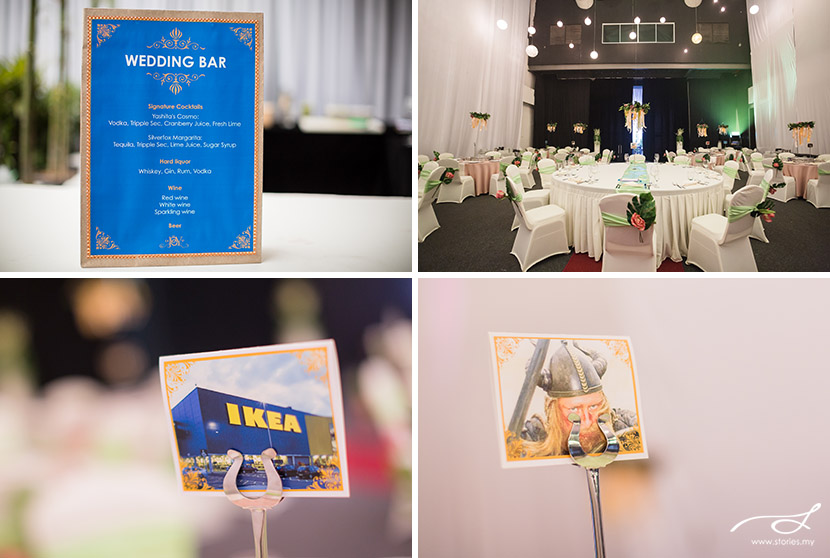 The photo booth area was also delightfully decorated with flowers. Quite a unique backdrop! You can tell the kids had lots of fun!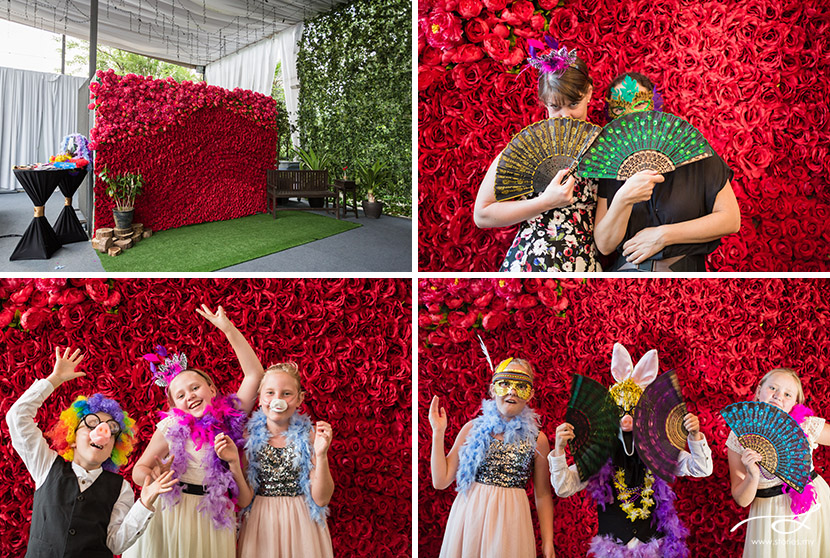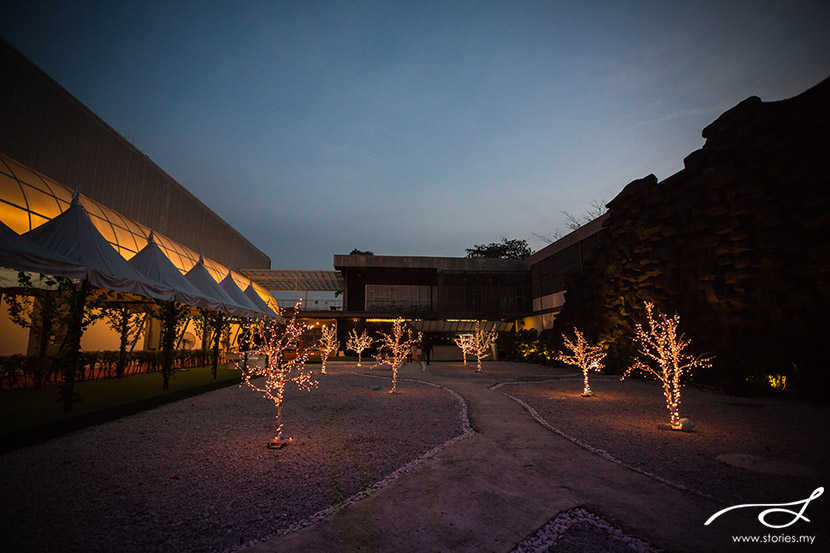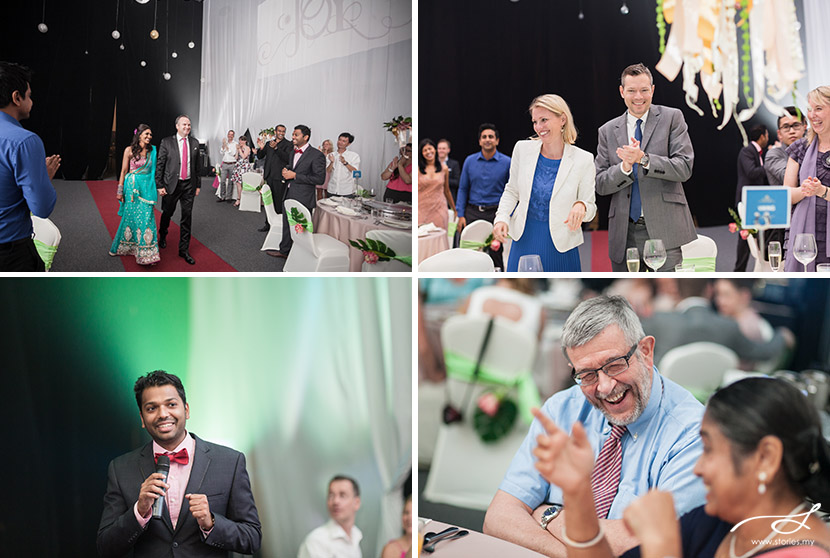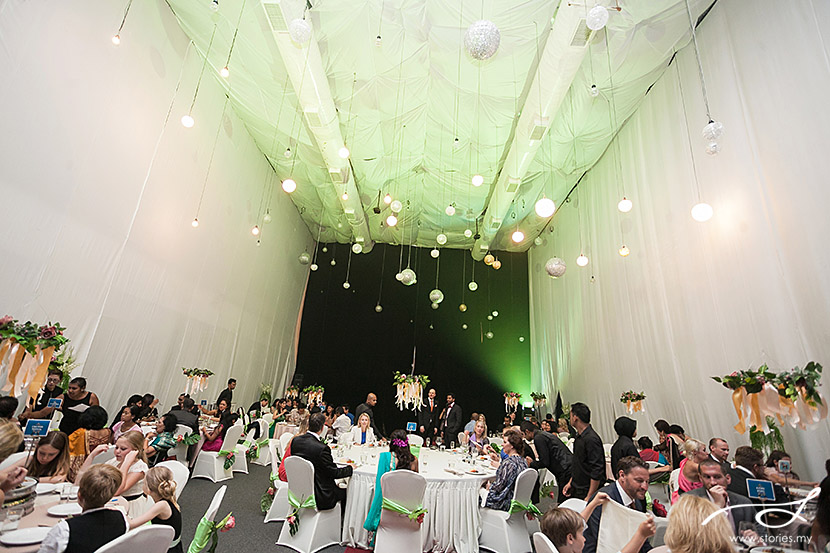 Jonas and Yashoda's friends performed during the dinner and it was really well received by all the guests. I kind of wanted to steal a headgear for myself!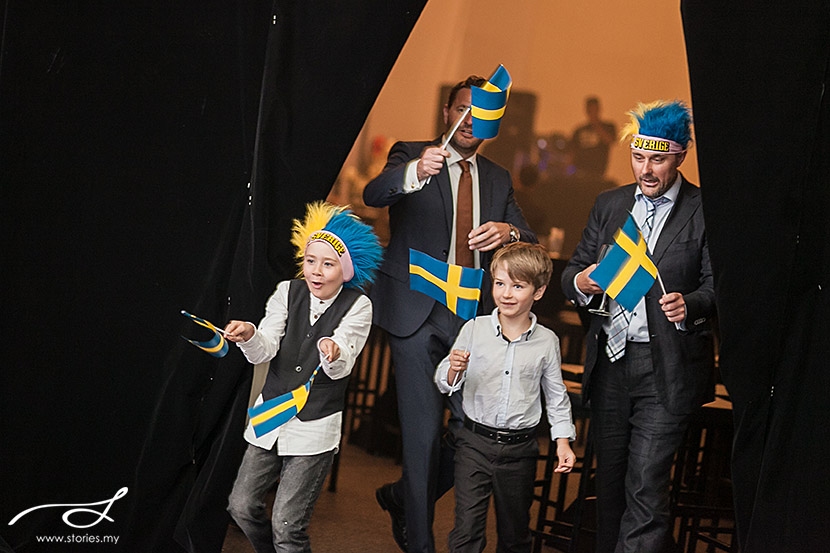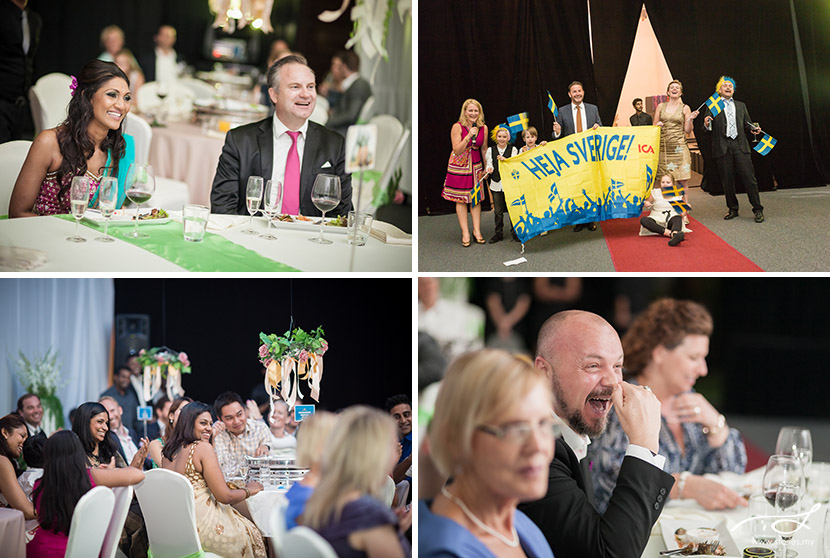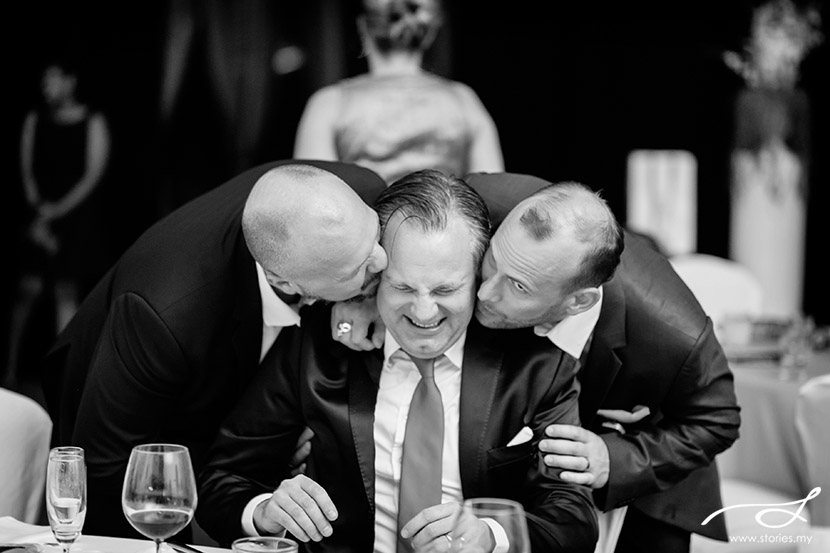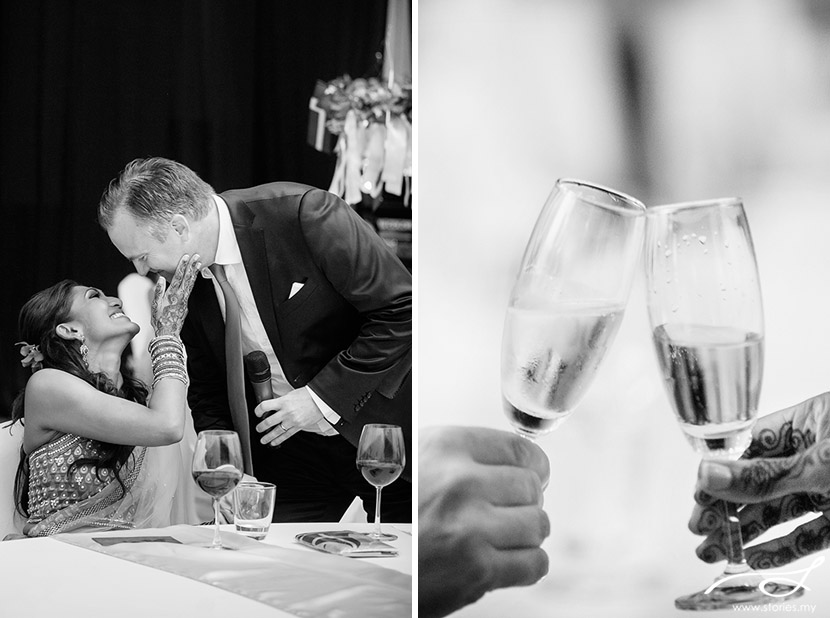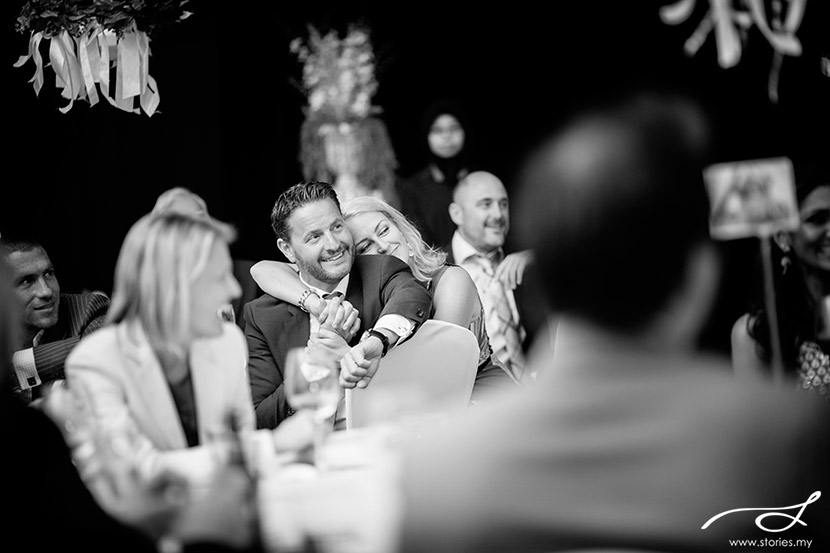 After the main course was served and speeches were done, everyone headed out into the courtyard for Swedish desserts, cupcakes and more mingling!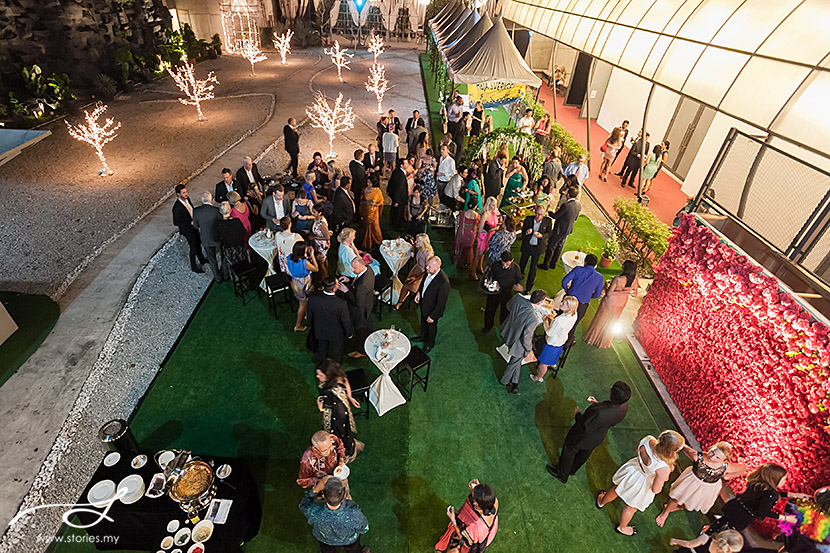 And then the party REAAAAALLLY started!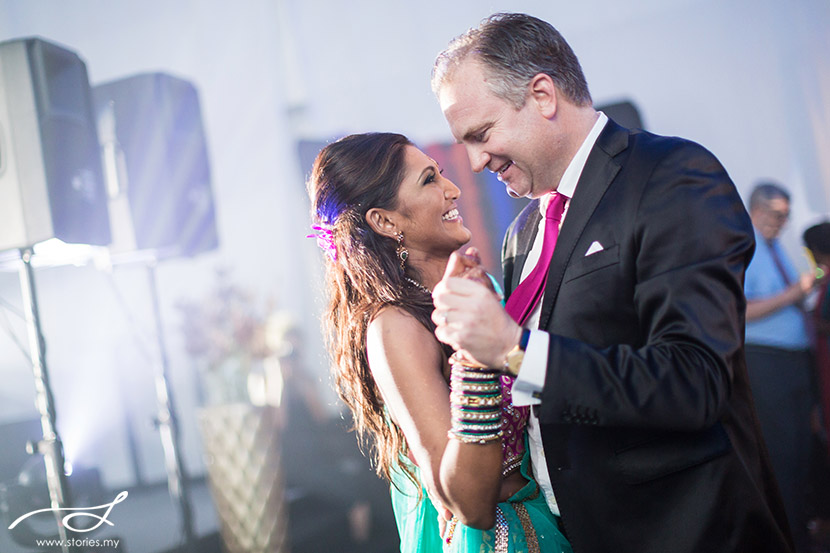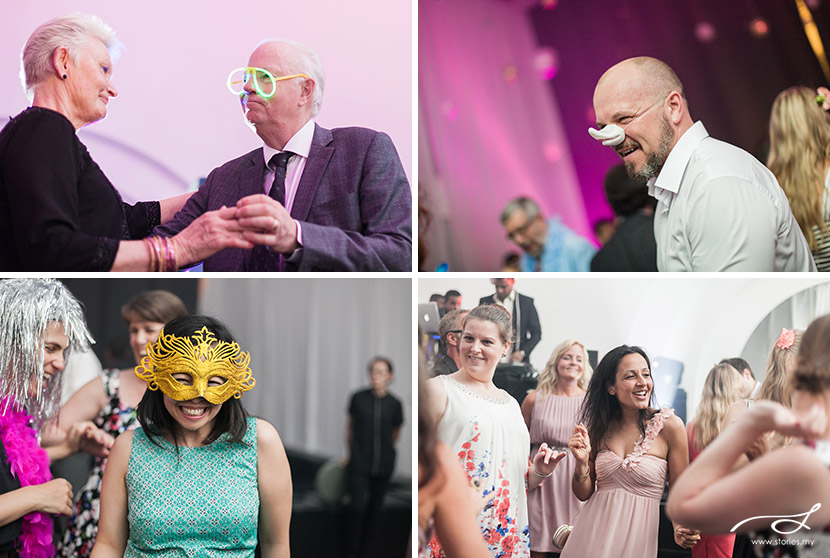 Jonas and Yashoda, I love how we have built a friendship just from this one wedding – the both of you are incredibly warm, friendly, and it shows in the way you treat others and how your family and friends talk about you. I felt as if I made two new friends, and even though we are not living in the same country, I'll be sure to let you know if I head over to San Francisco one day! :) Lots of love!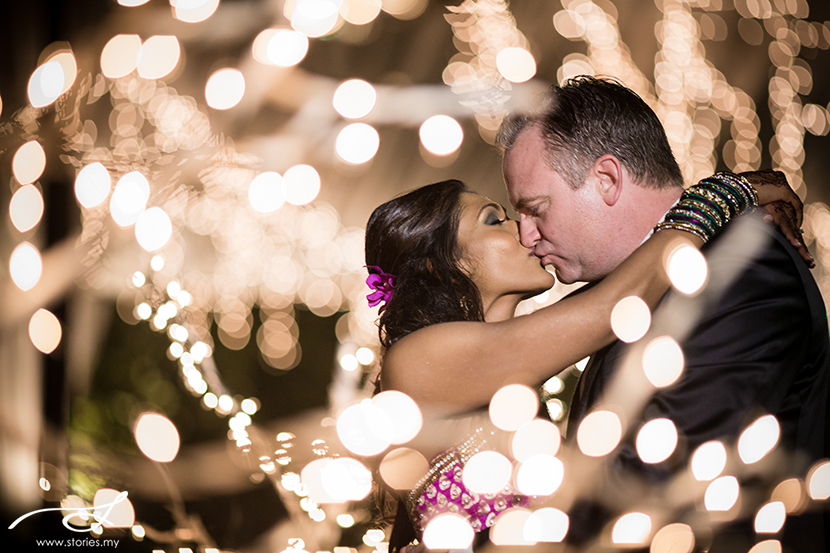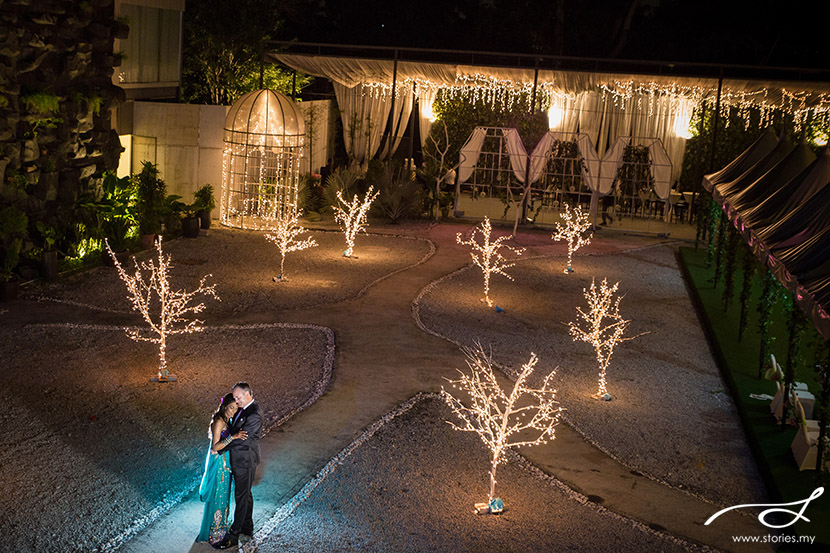 "Jonas and I have been overwhelmed by the praise we have received on your vimeo photo montage. The team have managed to capture so many expressions so naturally. Friends of friends have been in tears watching this video just to prove how powerful your pictures have been.
We want to give a special thank you to Grace, Weiming and Jamie. They were simply remarkable on the day and evening. Our wedding preparations were a little rushed and we did not really give them a lot of information/direction and photo shoot set ups to work with but the outcome was fantastic. They just have to keep doing what they do, they have the right energy, amazing rapport with their clients and guests and great spirit (all wore Indian outfits which I was so touched by)." – Yashoda –
Credits
Photographers: Grace, Weiming & Jamie
Hindu Ceremony Location: Shree Lakshmi Narayanan Temple, KL
Dinner Reception: Zebra Square, KL
Make up & hair: Faces by SudhaG
Decorations: Saccred Vows Sdn Bhd
Dinner Entertainment: Sound Design – Jason Martin