She was only a teenager aged 14 and he was the 'older' boy who was 17. One day, in their small hometown in Teluk Intan, Suresh visited a friend who coincidentally lived next to Priya. It was over the fence that Priya caught Suresh's attention. And it was that day onwards that Suresh fell head over heels in love for this Punjabi girl whom he barely knew. But there was a slight problem. He's Indian and her family would surely reject him based on that reason.
But it didn't stop Suresh from trying to get Priya's number. Being young and naive, Priya was afraid. So she held back, and only gave him her email. It was only 6 months later that she eventually decided to trust him enough with her number. As time passed, Priya realised that she was slowly falling for this guy. He made her feel comfortable and even though he had to move to KL for his studies, every weekend, he would travel back to Teluk Intan just to see her and bring her gifts.
It was only when she moved to KL to study that she realised how important Suresh was to her. He was like her pillar of support, protector and helper. On the other hand, she was his source of comfort during times of stress and always made sure he was well taken care of with her loving and caring nature.
But all through out the 13 years they were together, Priya's parents were never really supportive of their relationship… till 2 years ago. One day, Priya's dad had a chat with her and told her that he'd like to meet Suresh. To Priya's surprise, her entire family got along so well with Suresh! They were taken by his kindness and love for her. And now, 15 years later, Suresh and Priya will be married.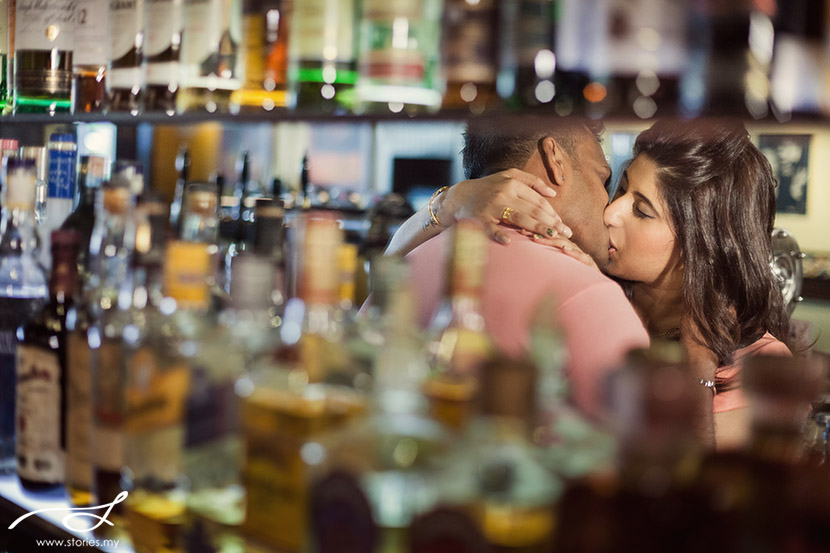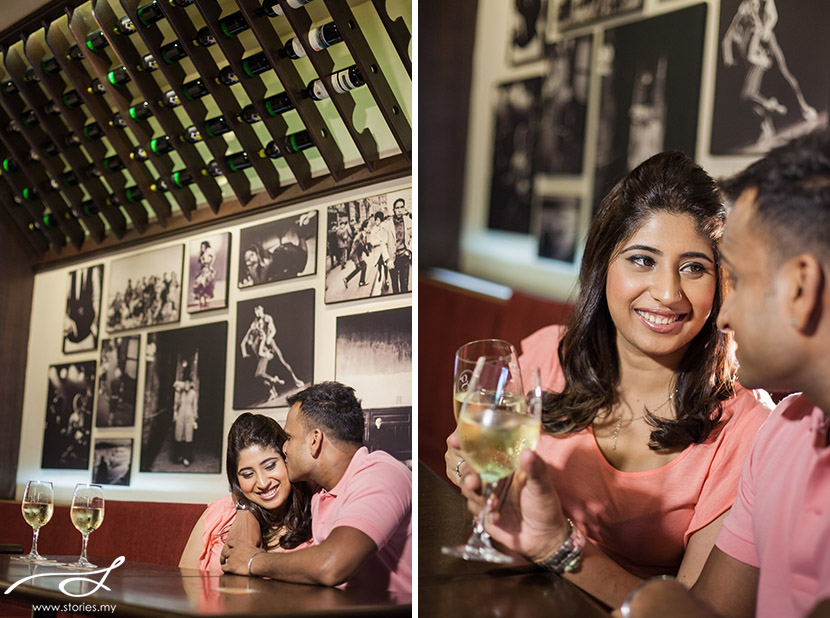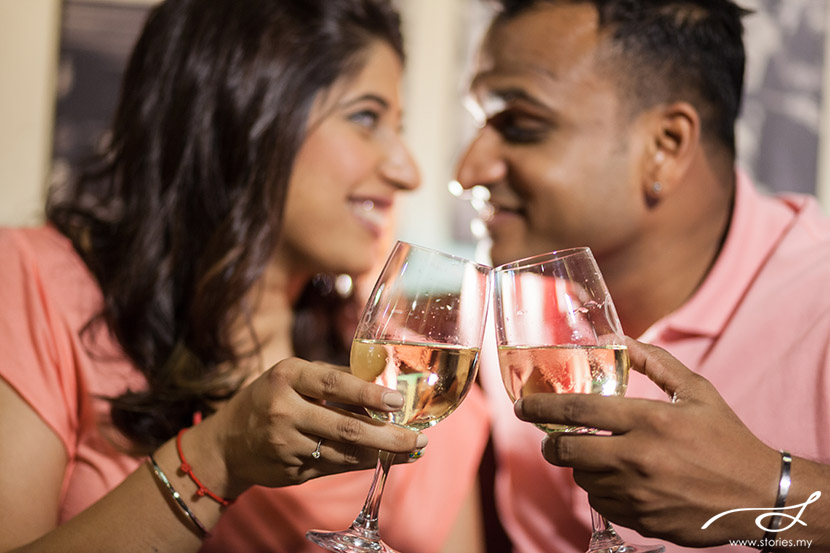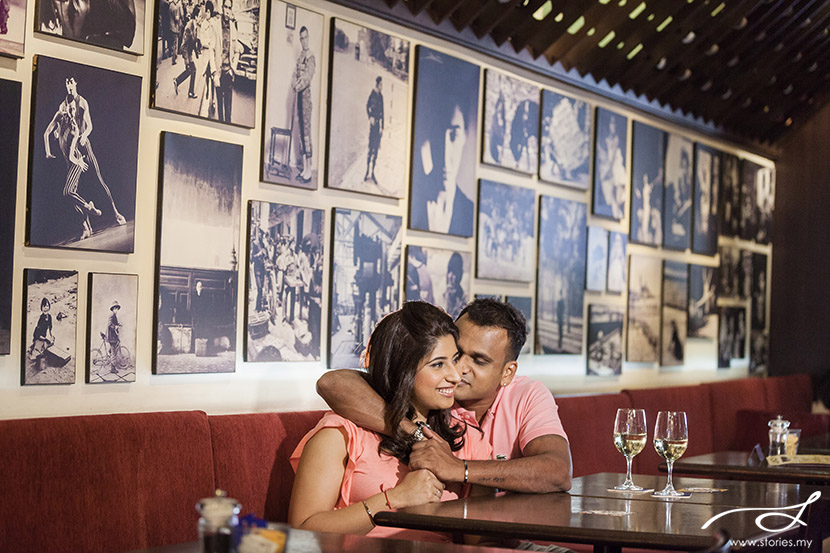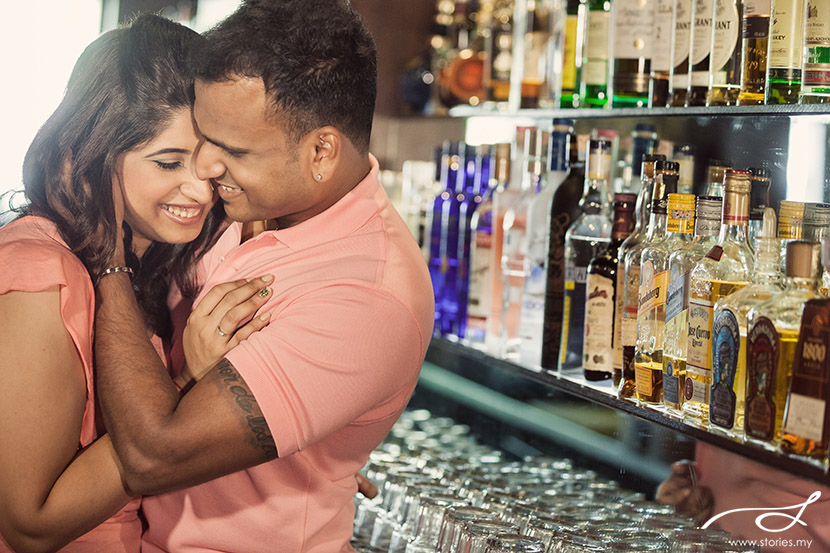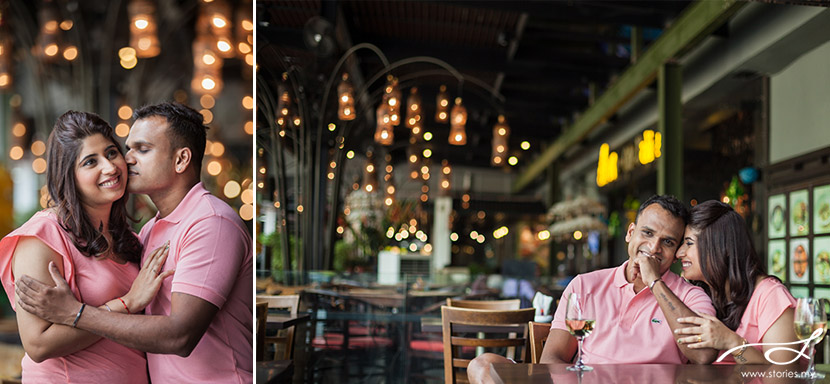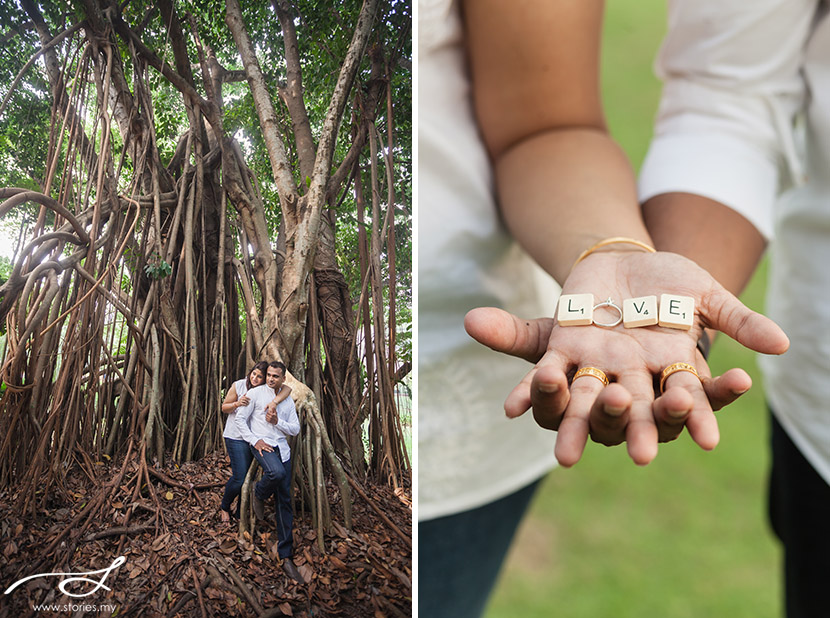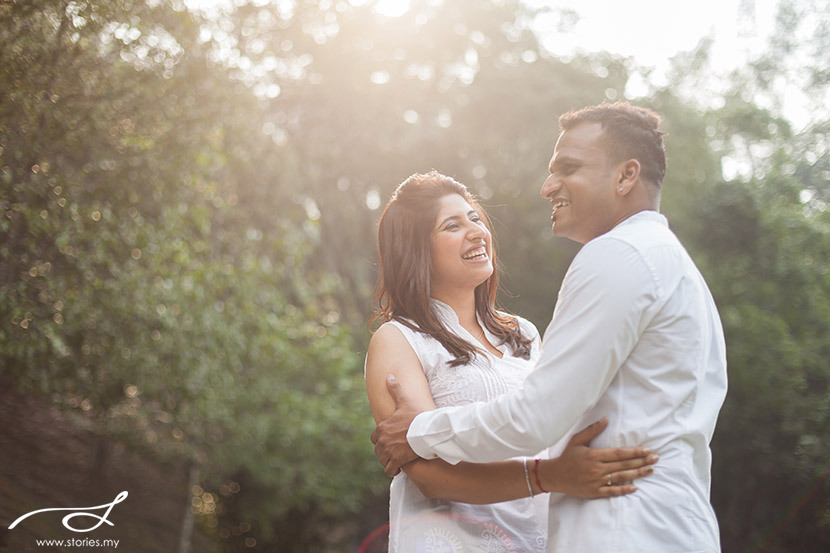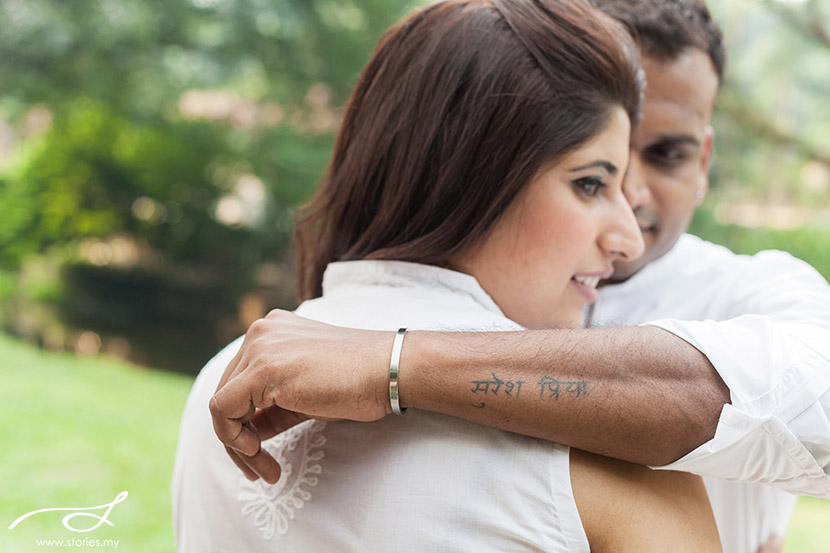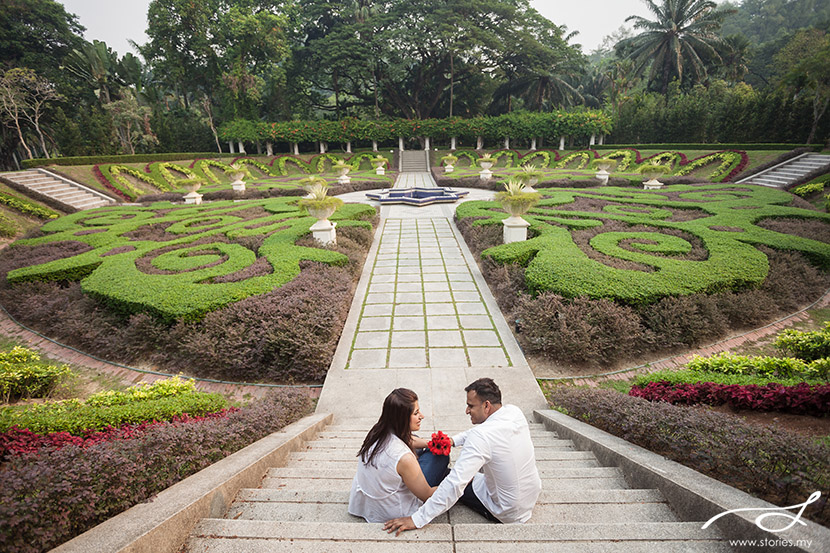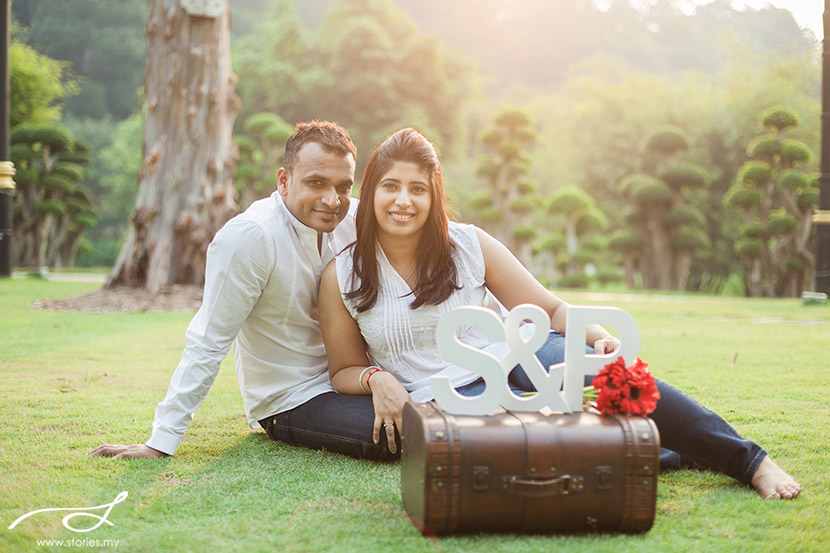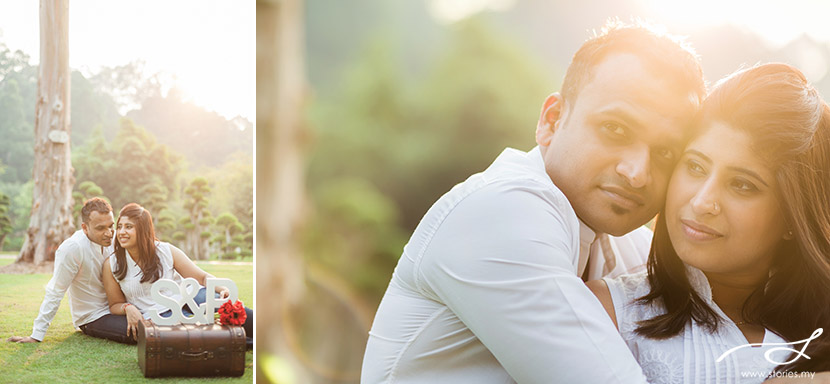 Priya says:
Thank you, Weiming and Nigel for everything! You guys did a great job and we loved every moment of the shoot. Thank you for all the guidance and help, it meant a lot to us. Suresh and I are so lucky to have chosen your team to capture our pre-wedding photos. We loved working with you and of course our 'god of everything' (Note: Nigel holding the reflector below made him god of light and wind! haha). The photos are so beautiful and each image has its own meaning. We have no words to tell you how much we love the pictures…"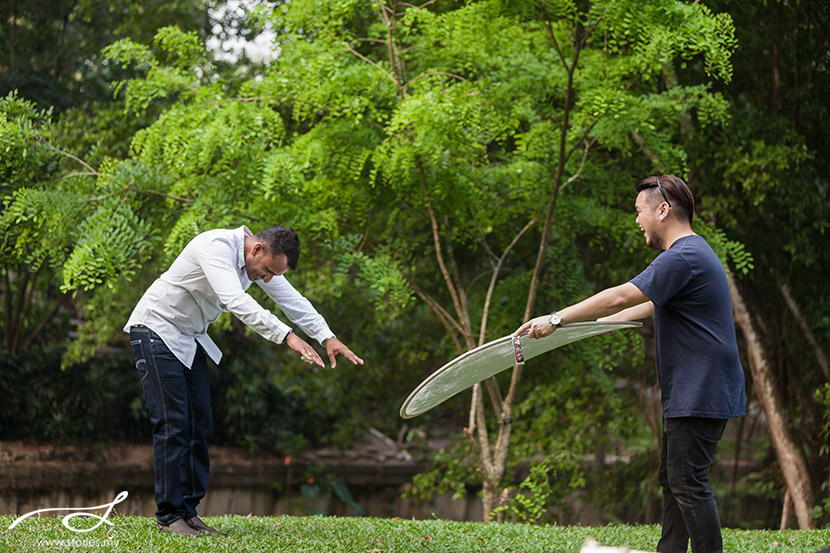 Credits:
Photographers: Weiming & Nigel
Location: La Bodega and Lake Gardens
Make up & Hair: Angie Ng