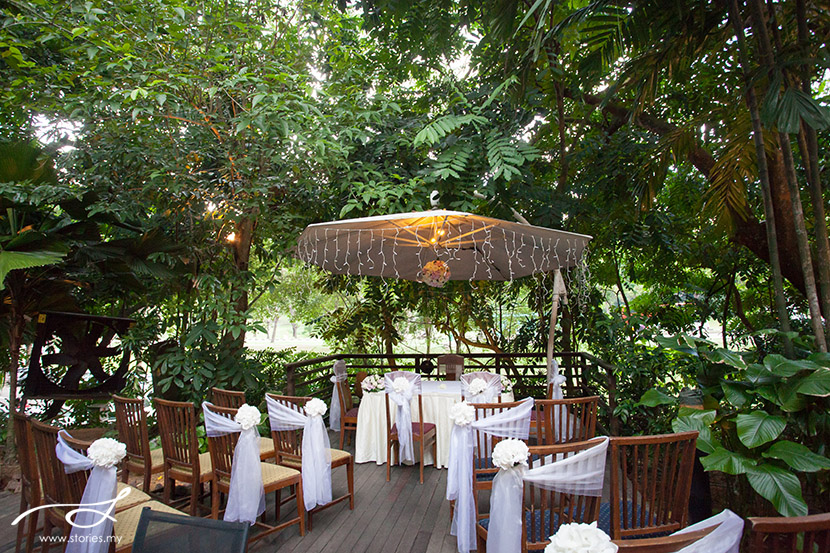 It was a rainy evening, and Belinda had just dropped off her brother at the airport in Singapore. As part of her habit, she headed over to her favourite bar of 10 years… Wala Wala, with her best friend Samantha. The bar was crowded as usual, but by chance, Sunil and his friends had 2 seats at their table, and so, out of courtesy (and maybe because these girls were cute!), they offered those seats to them. Striking a conversation was natural, and by the end of the night, Sunil and Belinda had hit it off and even arranged a first date for the next day.
Love at first sight does exist. For Sunil, anyway. During that date, they discovered they both love the same kind of music and band. Belinda bought Sunil 2 double shot Macallan 15 after losing some bets, which totally impressed him! Needless to say, Sunil gave Belinda a lot of attention that evening.
For their second date the very next day, Sunil brought Belinda to Prive (a romantic restaurant by the water), and they had a great time chatting for a good 3 hours. The relationship grew, and soon, they had already dated for 7 months as a couple.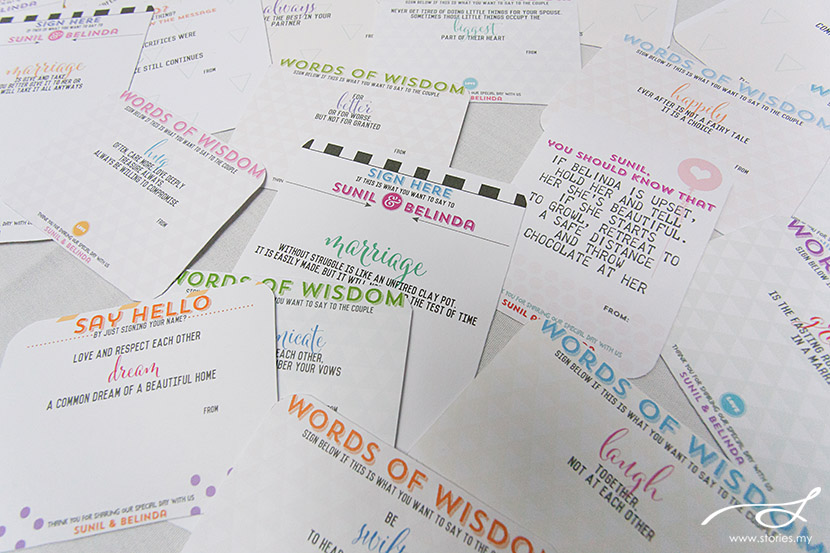 Sunil ALWAYS makes Belinda laugh, he always smells good and he can cook. They say, food is a way to a man's stomach, but it also works for women! Sunil is always feeding Belinda, which she doesn't complain about! What she loves most about him is that he is extremely filial, calls home everyday and truly cares for his family and friends. He's always optimistic, genuine and independent. According to Belinda… "I know he will willingly go hungry just so I can be filled! (a metaphor of course)". Ultimately, he always wants to make her happy.
Sunil proposed to Belinda in Spain early Feb this year, in the oldest restaurant in the world – Botin, after many jugs of Sangria. He took out the ring from his pocket and asked "yes or no?"
Belinda told us… "Would have said no since there's no kneeling down or flowers or proper question. But I saw the size of the diamond. =) (just kidding)!"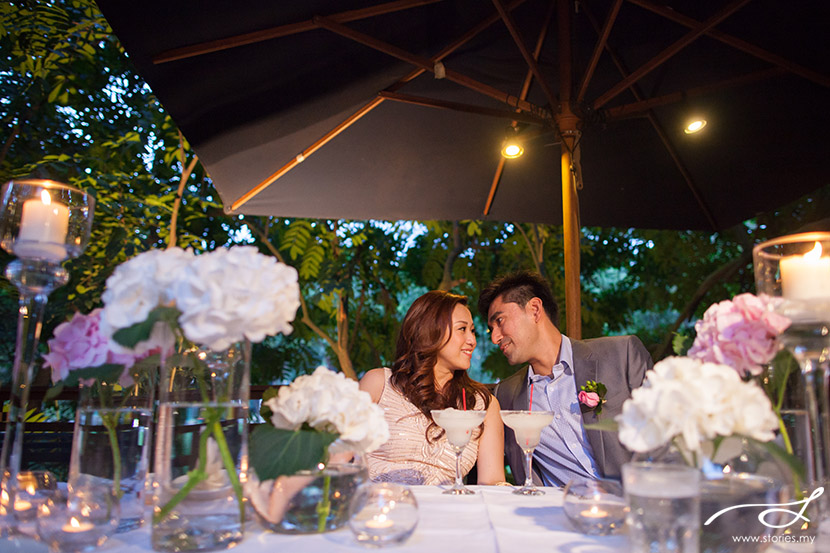 Here's part one of their wedding ceremony starting in Singapore, photographed by Weiming and Nigel, and the following week, a Hindu wedding in KL! And don't miss their set of pre-wedding photos too!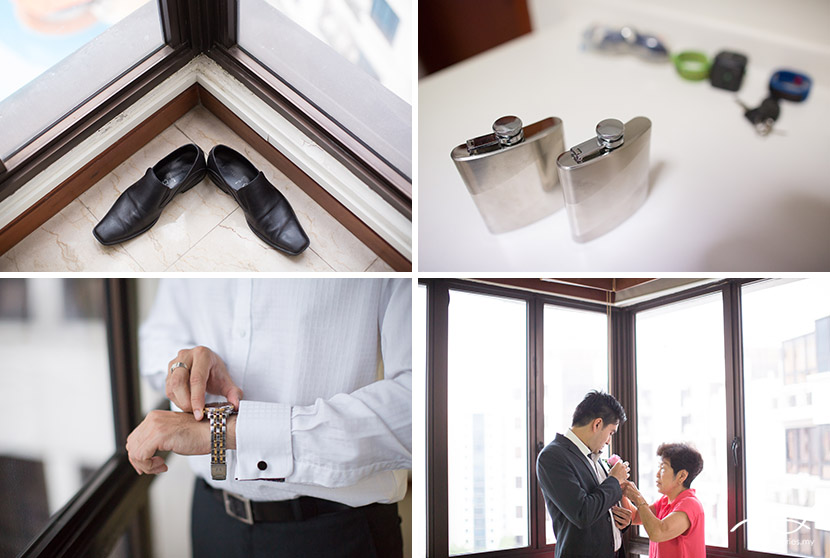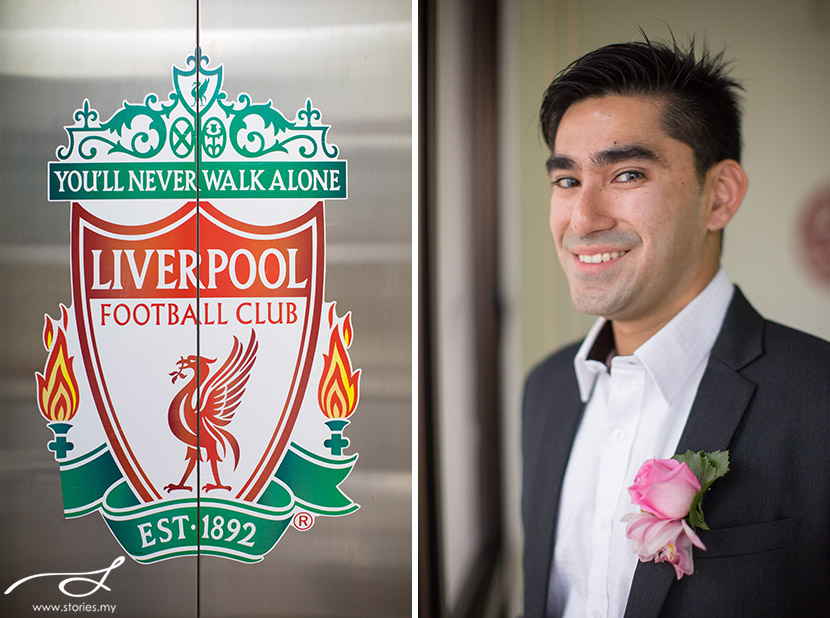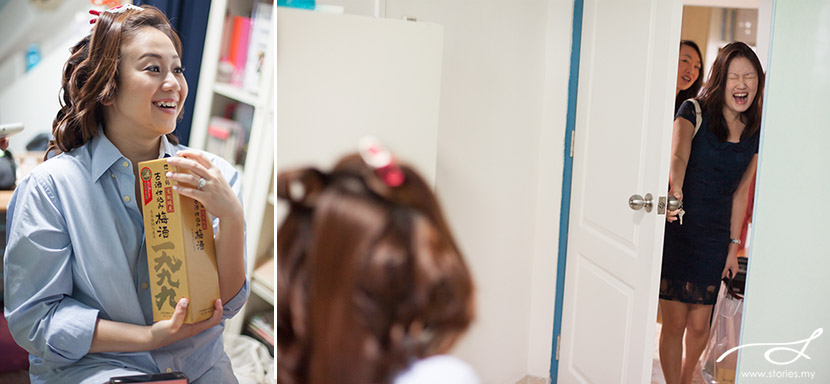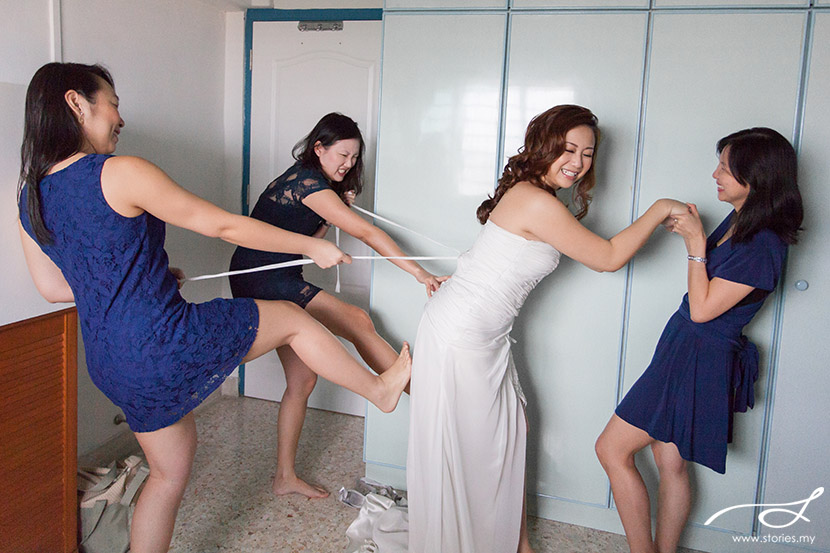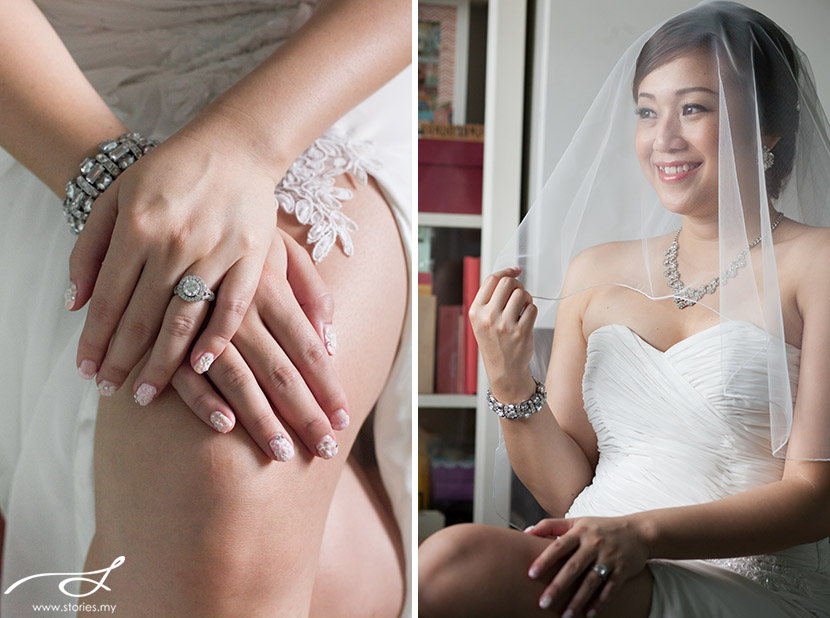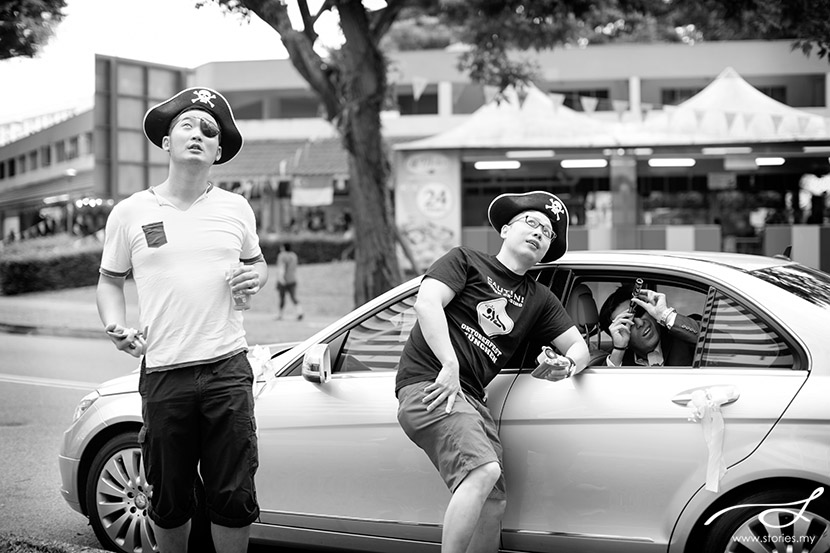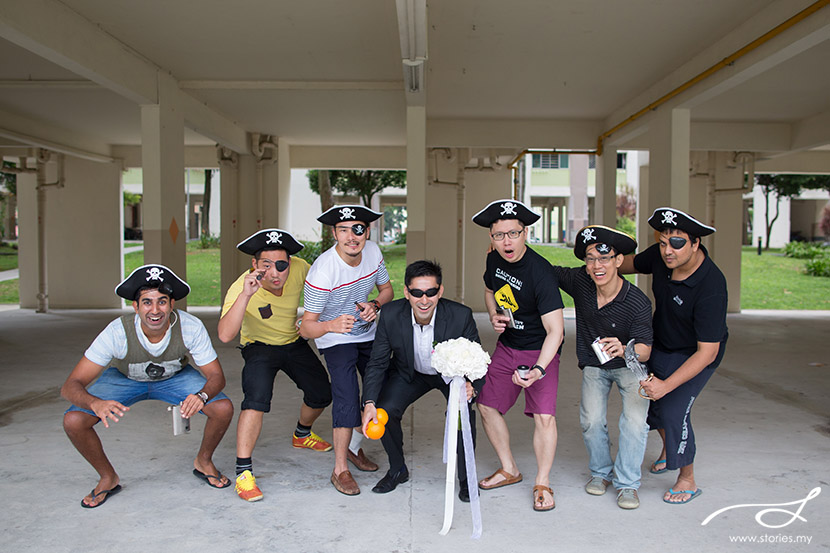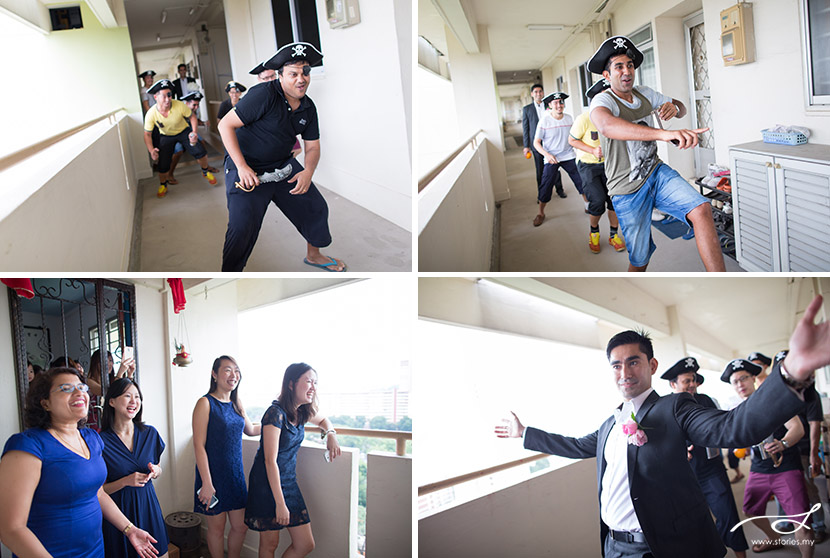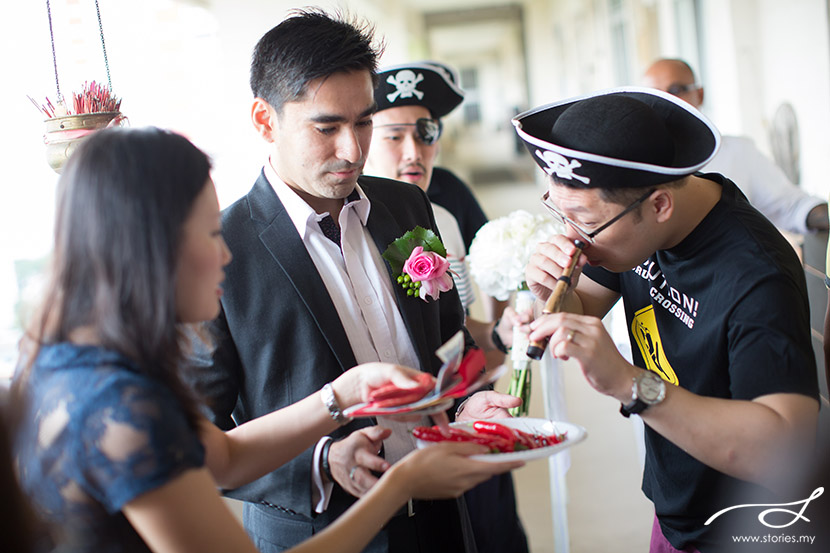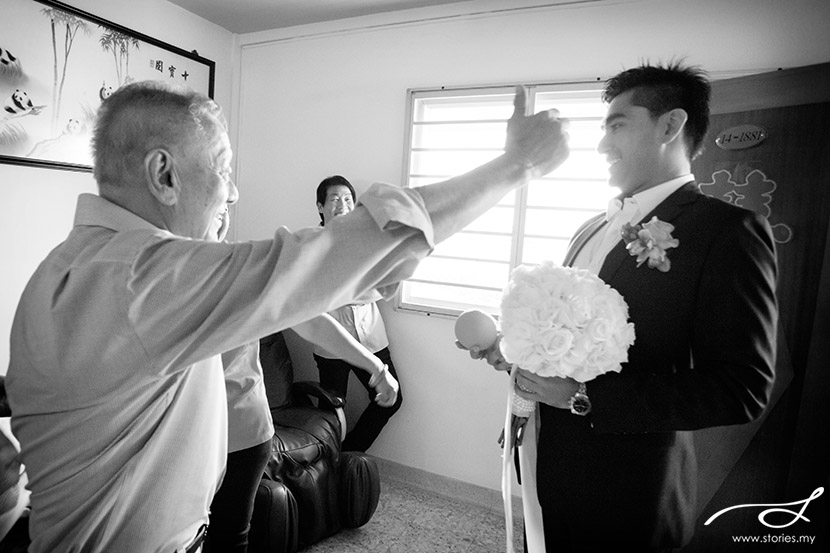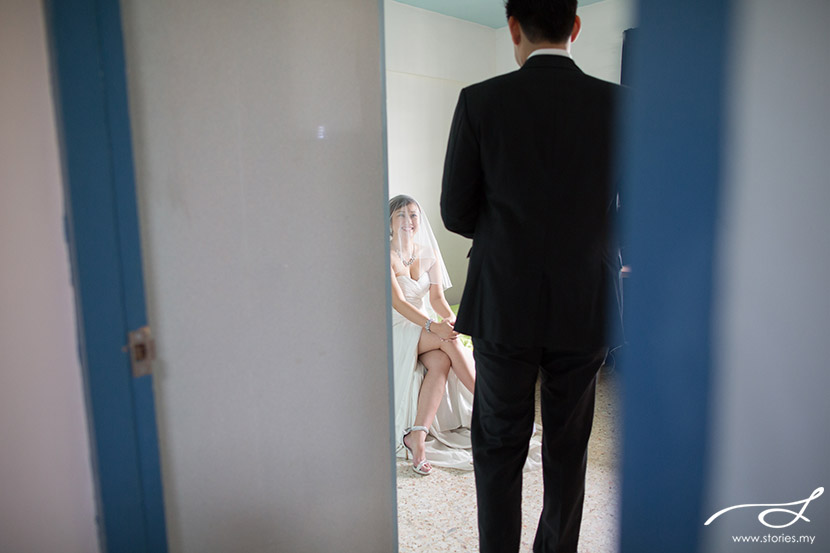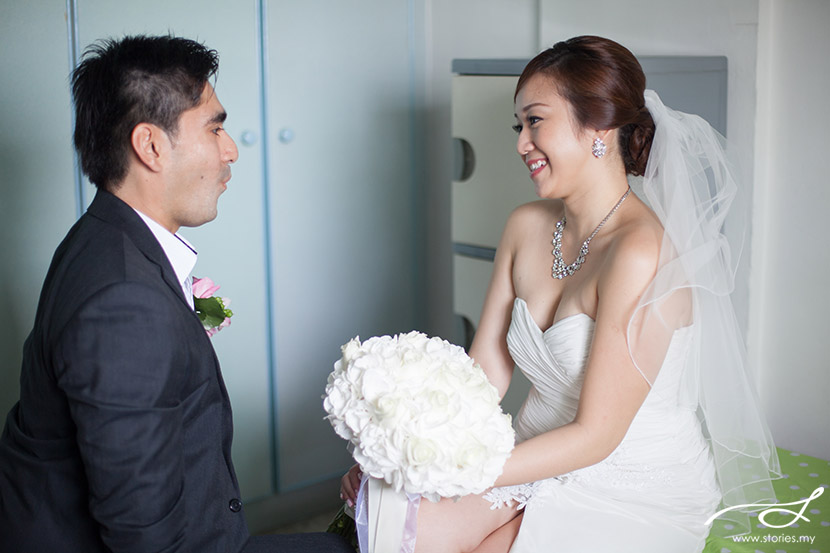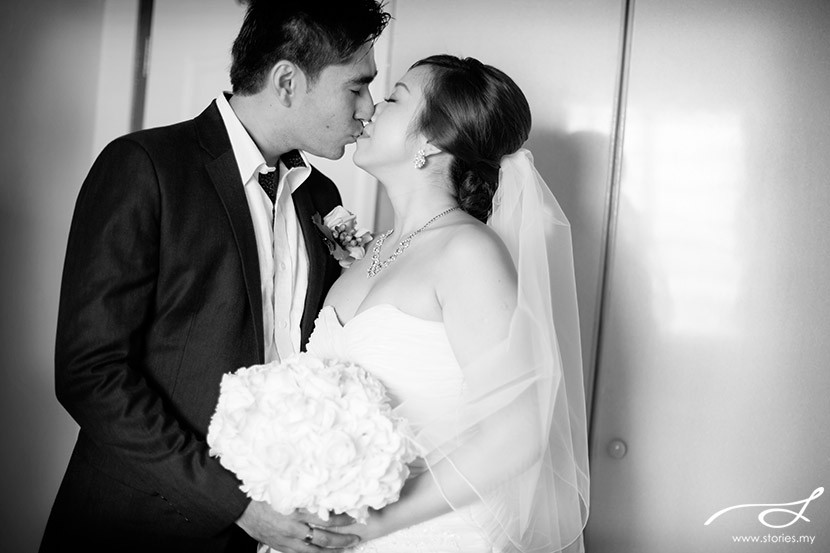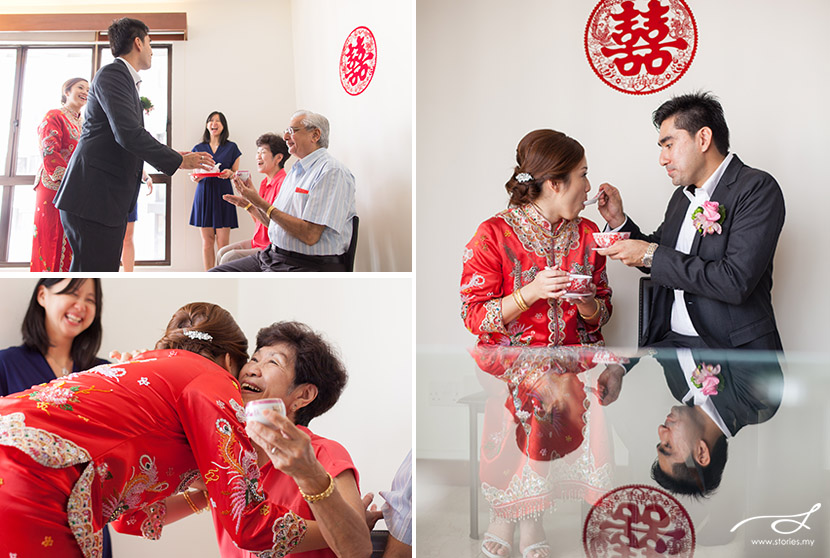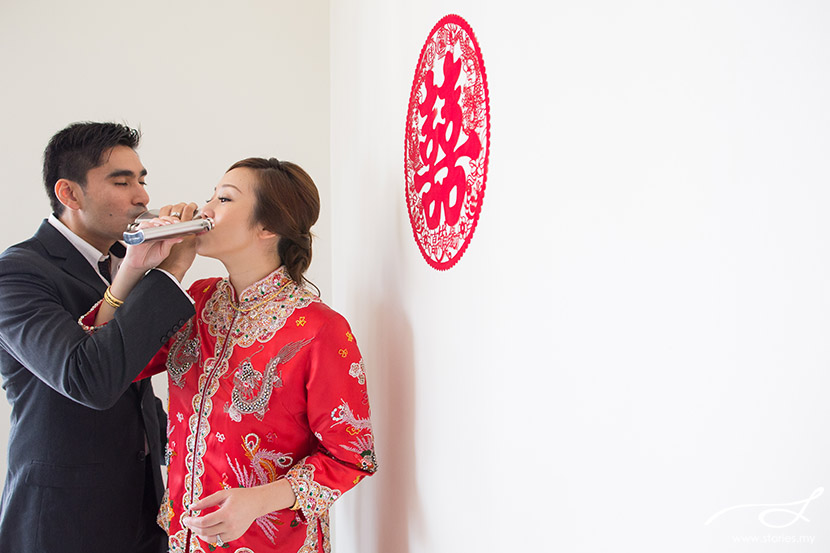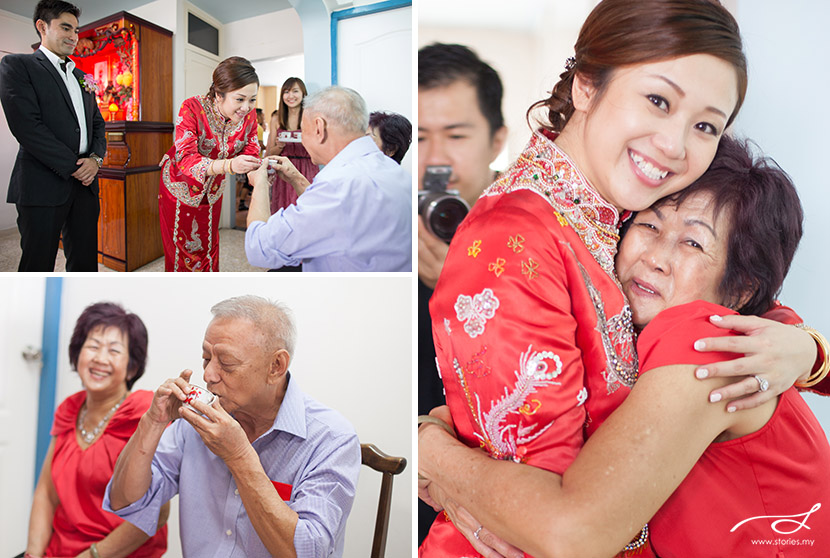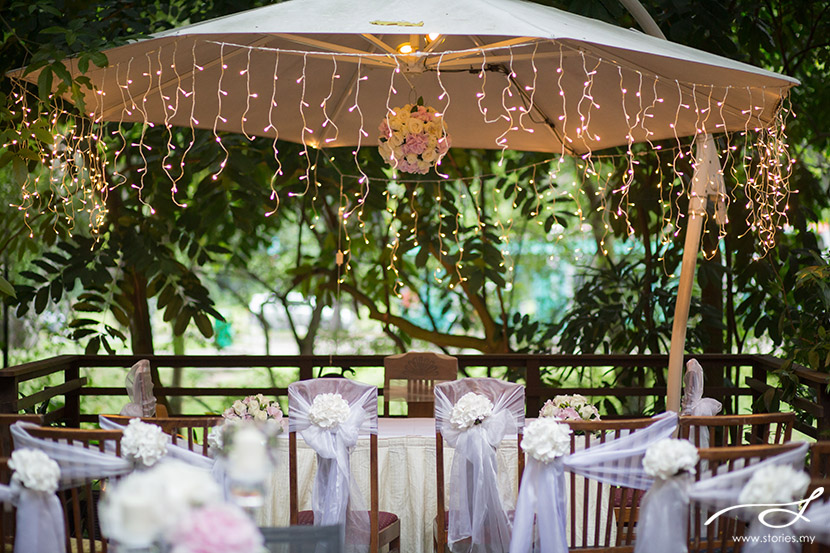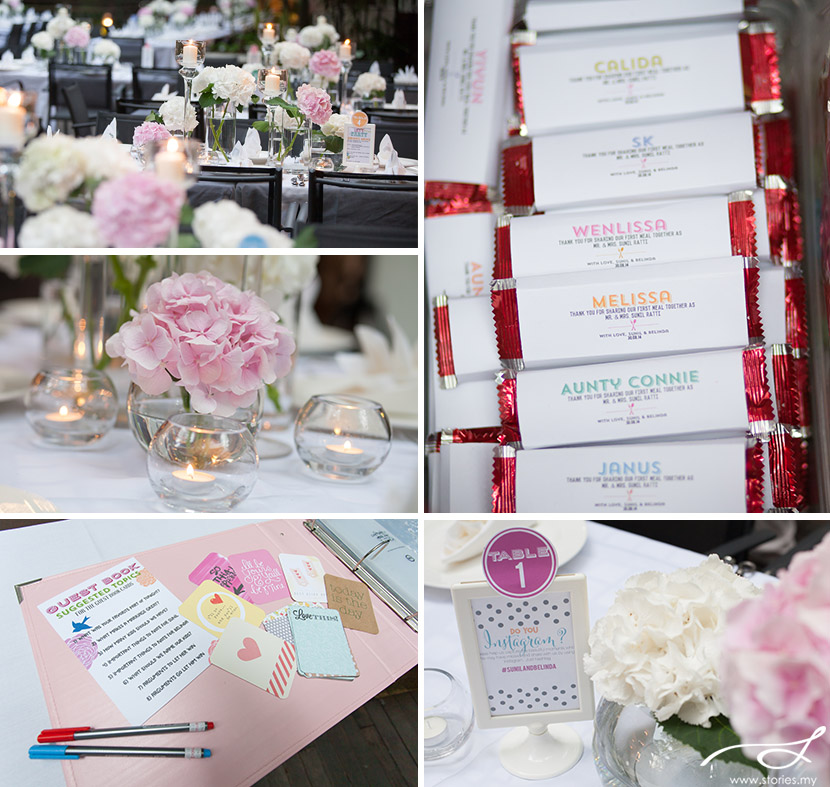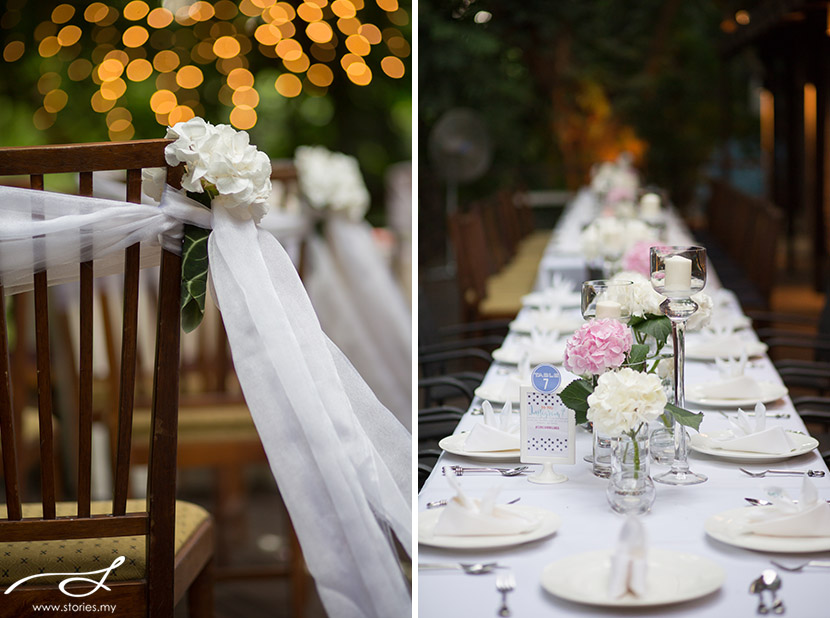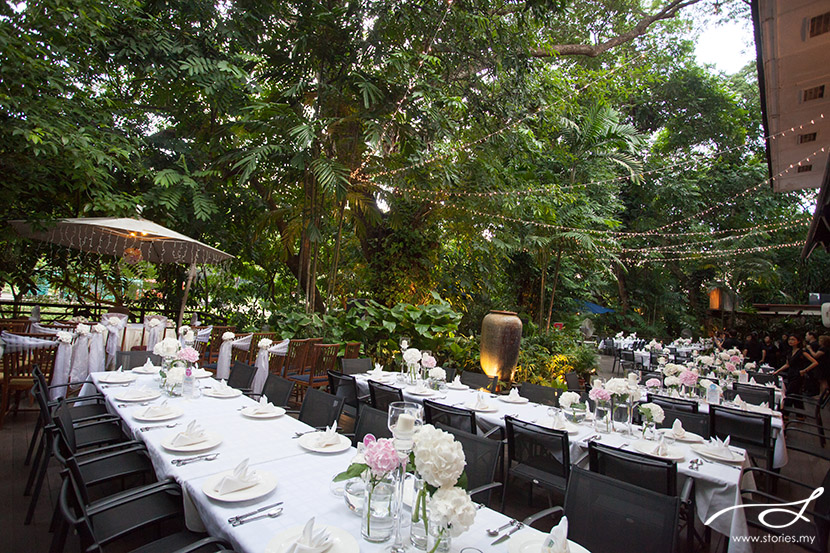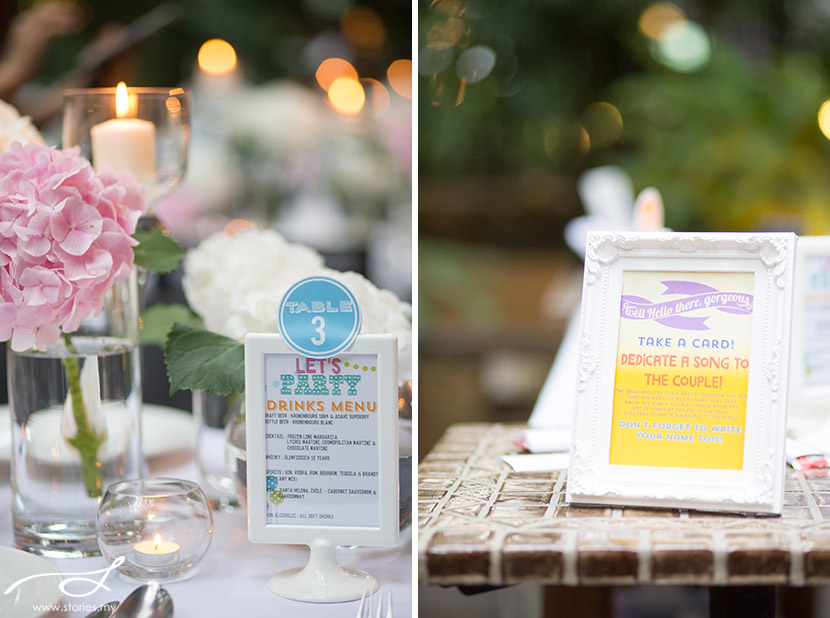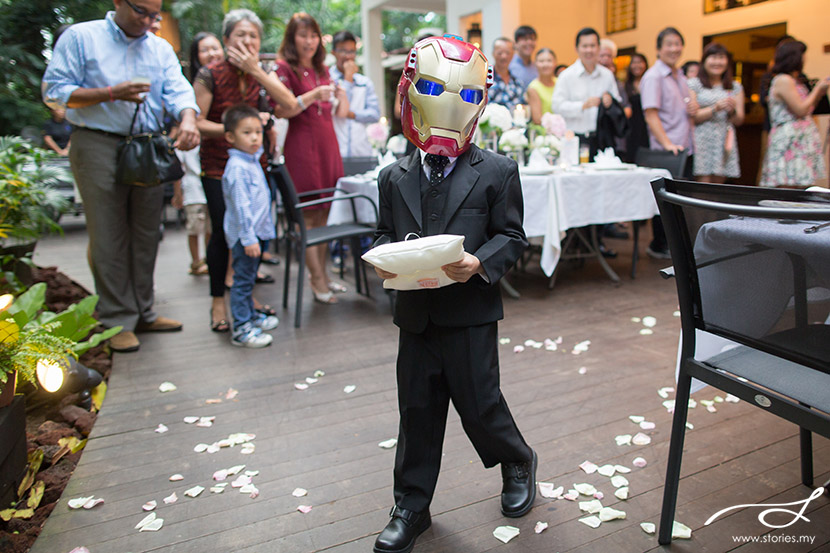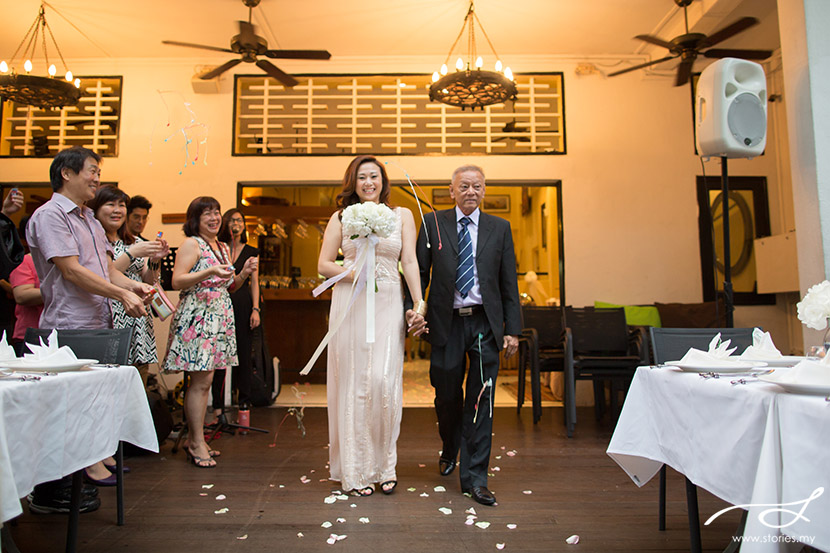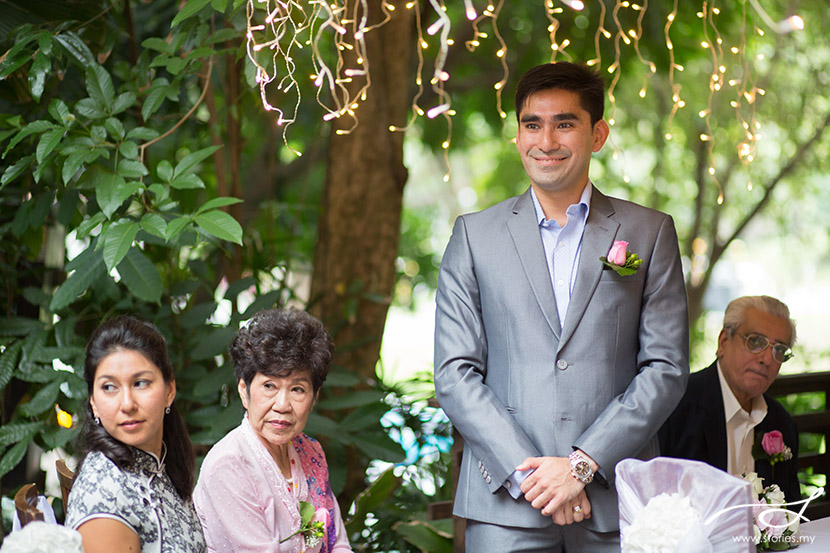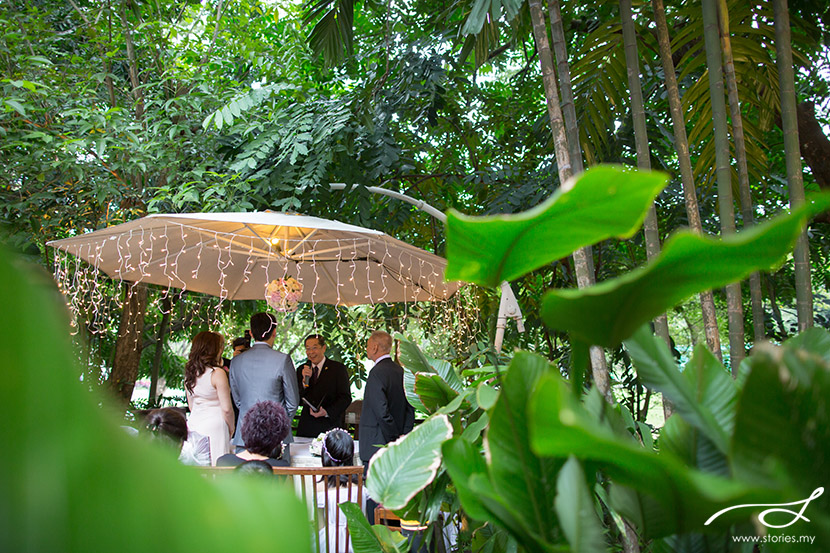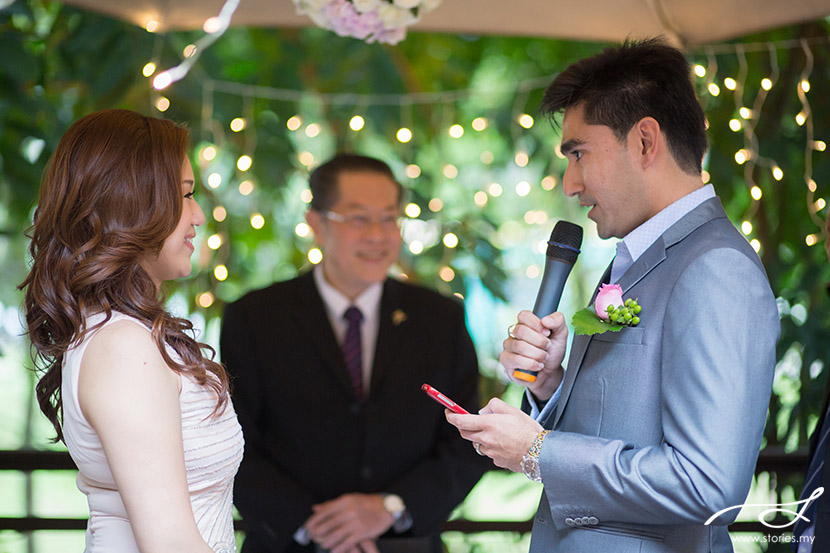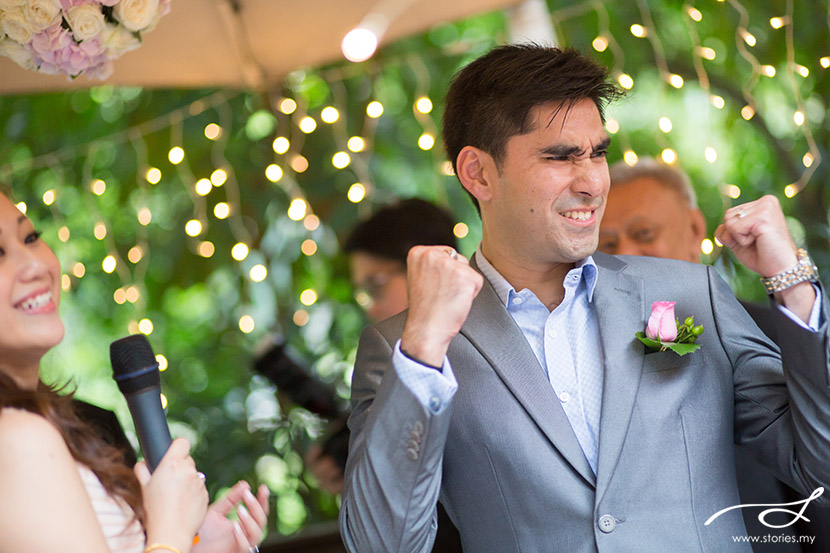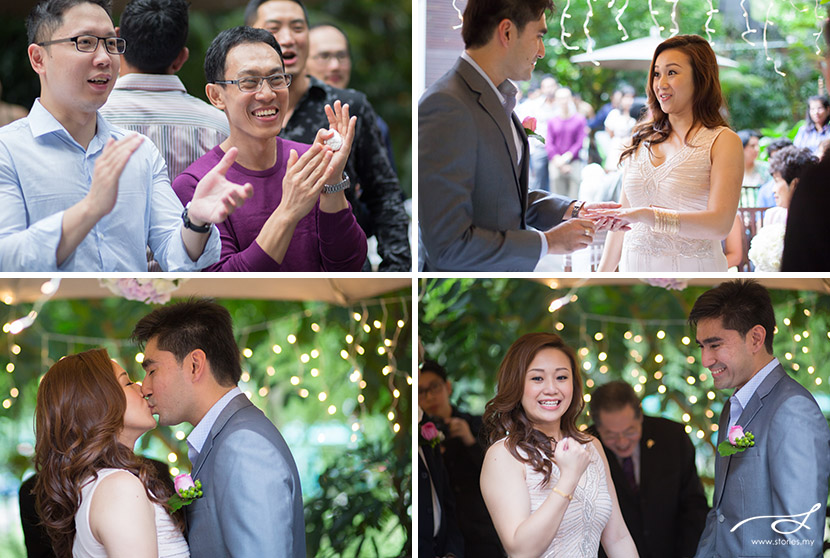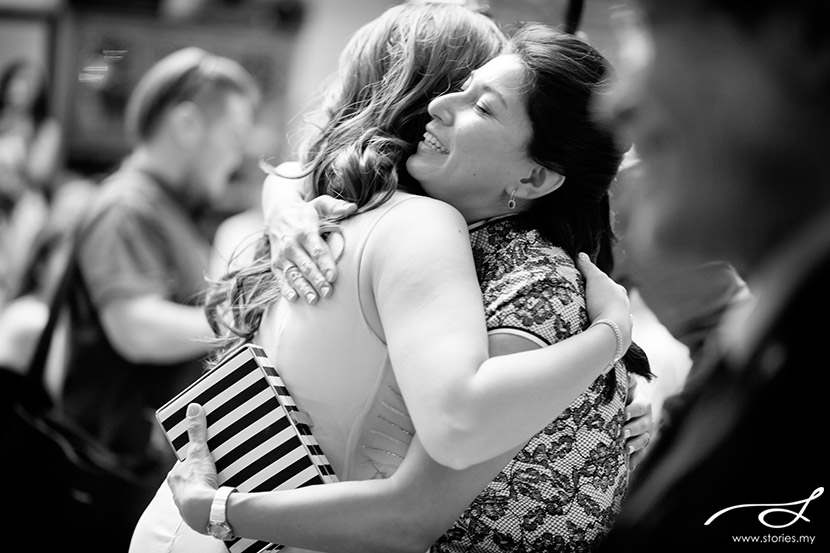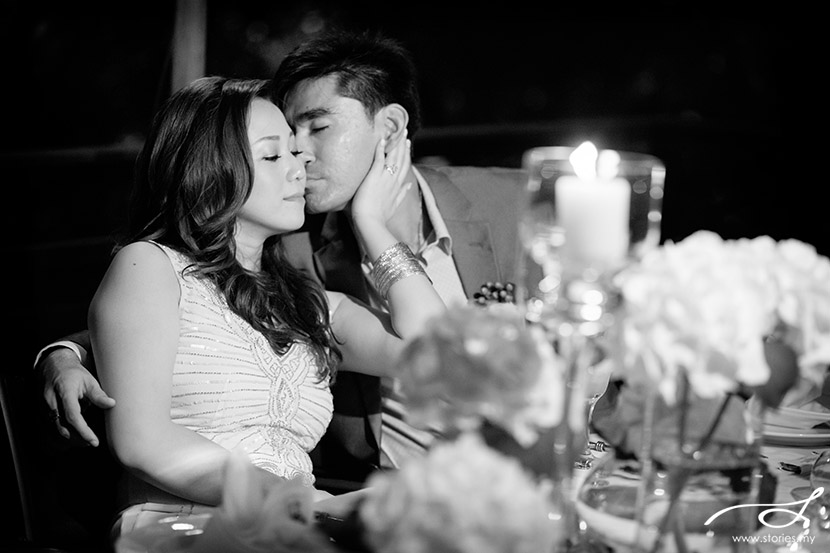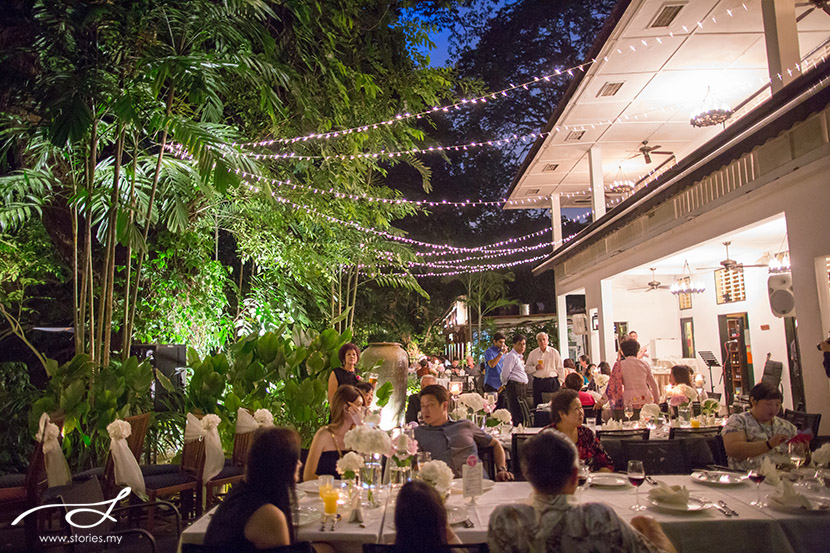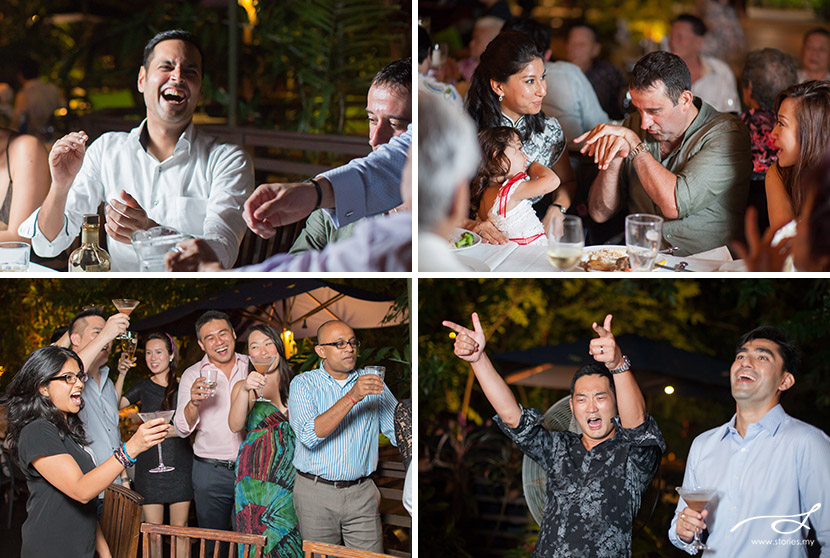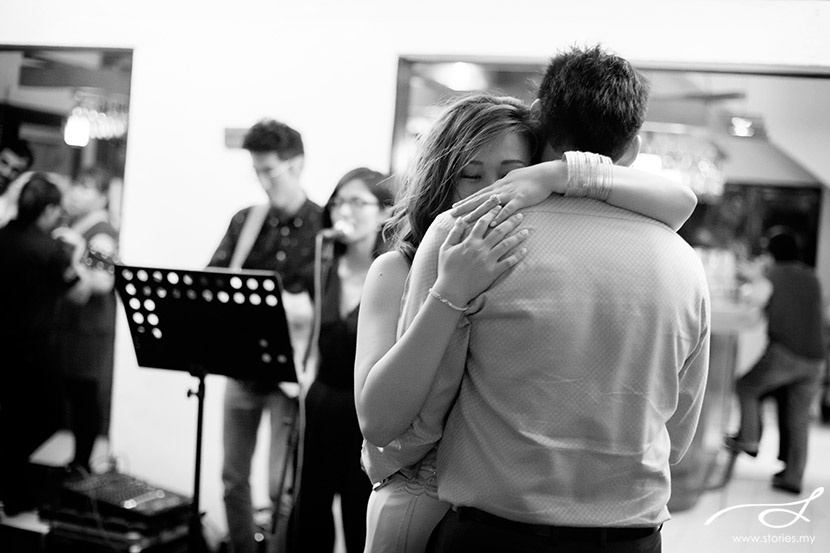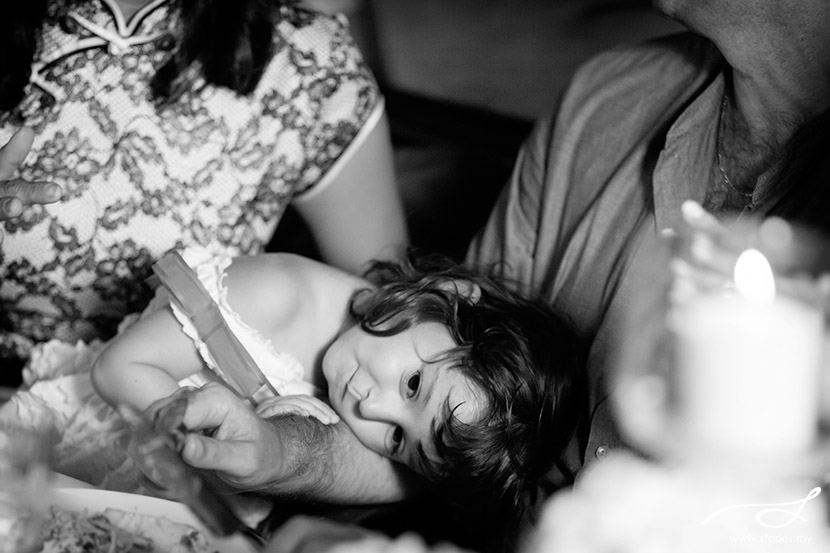 Credits:
Photographers: Weiming & Nigel
Location: North Border Bar & Grill, Singapore
Wedding Gown: That Special Occasion
Make up & Hair: Rina Sim
Decorations: Arthur (Aces of Vases)
Stationery: Self designed
Dinner Entertainment: Dots & Stripes