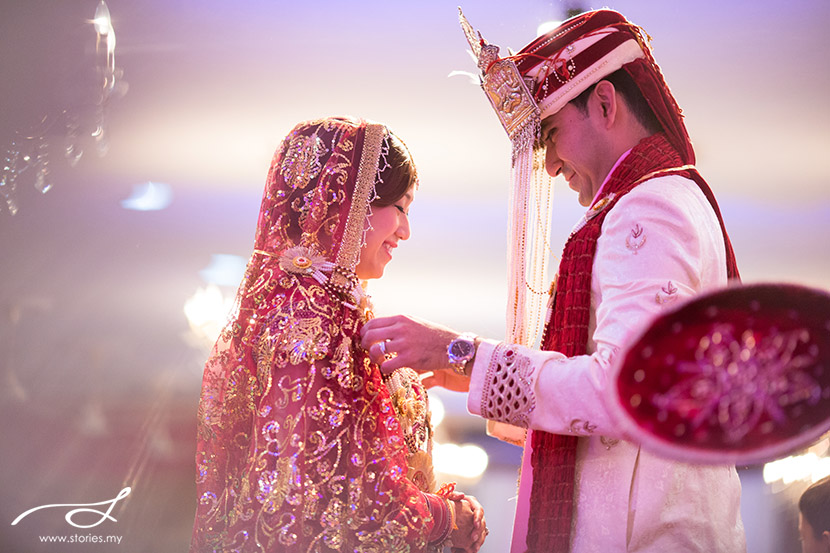 You've seen their Singaporean Chinese wedding ceremony and pre-wedding photos, now, presenting part 2 of their wedding celebration held in KL. The wedding celebration carried on in KL with a sangeet, a prayer & oil ceremony called the santh, and culminated with a colourful Hindu wedding ceremony at Shree Lakshmi temple in KL. This wedding video highlight is one of my favourites this year – I enjoy hearing their stories and seeing two different cultures combine through marriage. With the world becoming more connected globally, inter-racial marriages are the norm.
This wedding is unique for me, because in one day, I get to witness:
A Hindu wedding ceremony that resembles a Punjabi wedding
A Chinese tea ceremony where most of the people being served tea are not Chinese
Families speaking Mandarin in typical Indian wear
A dragon dance during the wedding dinner
Oh, and for the record, it was my last wedding shoot before I took a break to deliver my 2nd child!
Photographers: Grace, Nigel & Diane (wedding day), Weiming & Nigel (sangeet and santh)
Videographers: Nick, Chi Yin & Felicia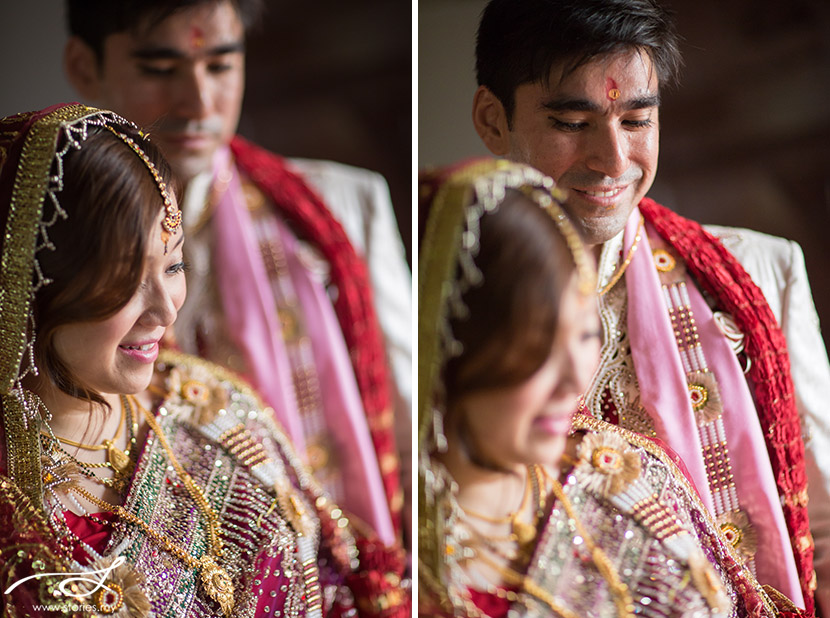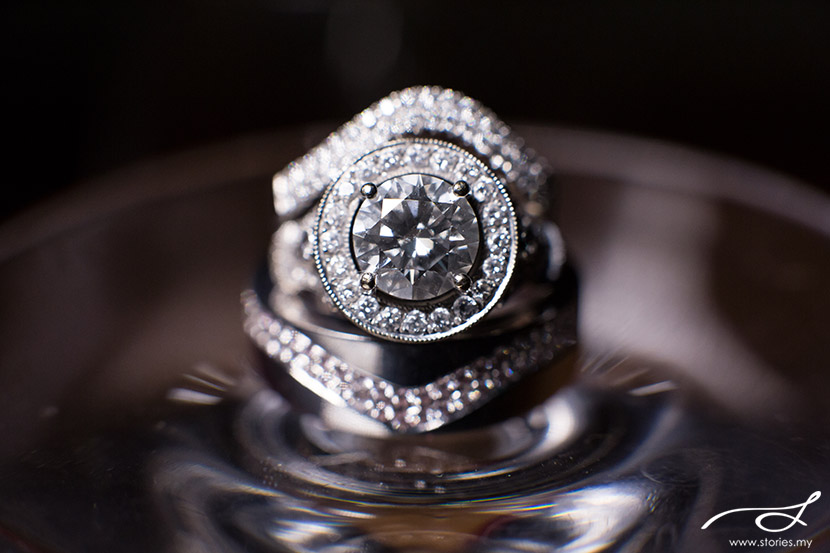 Let's start the party with a sangeet!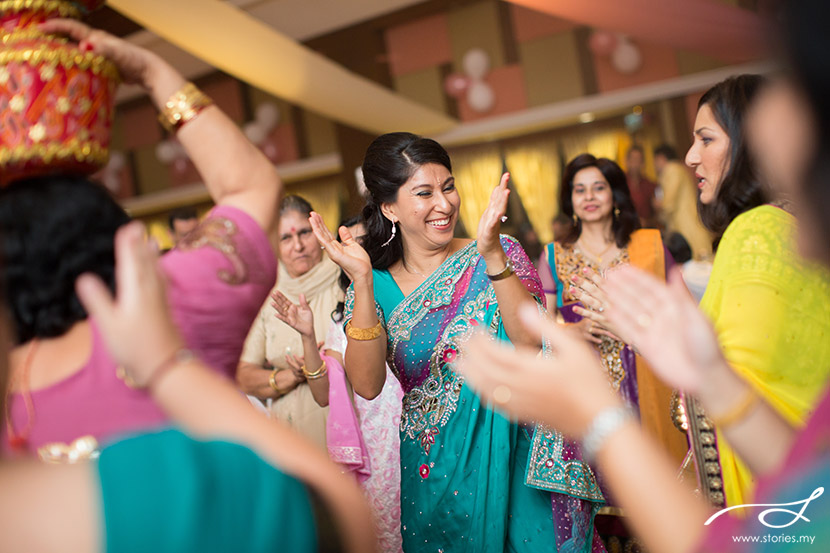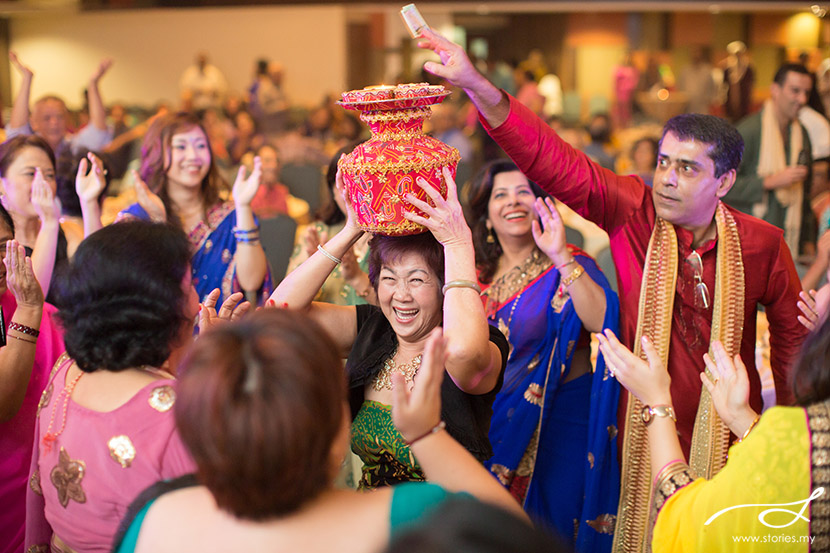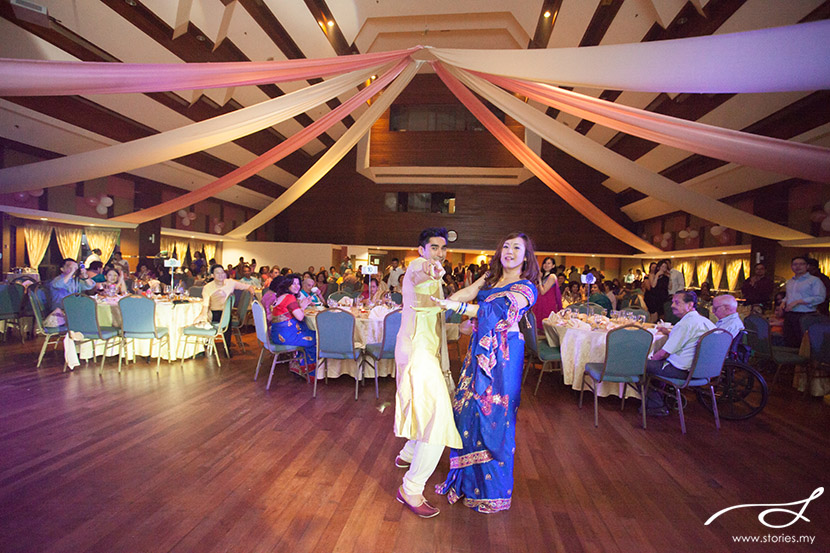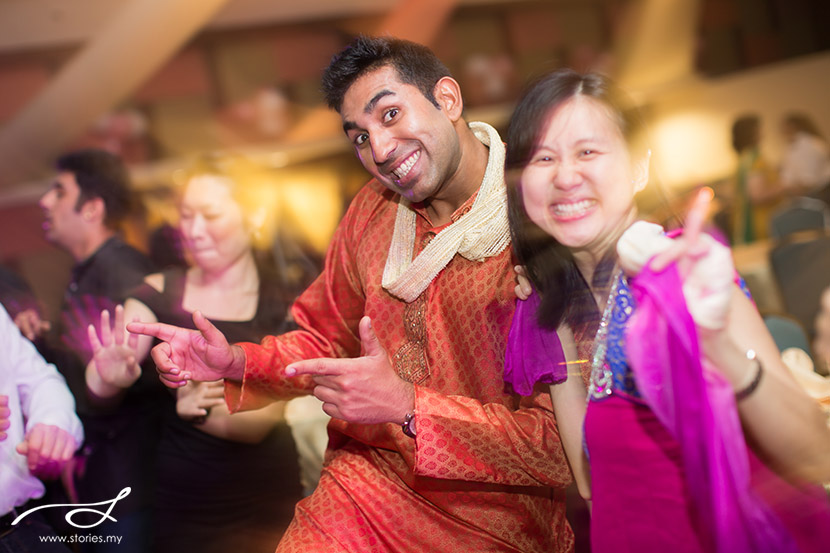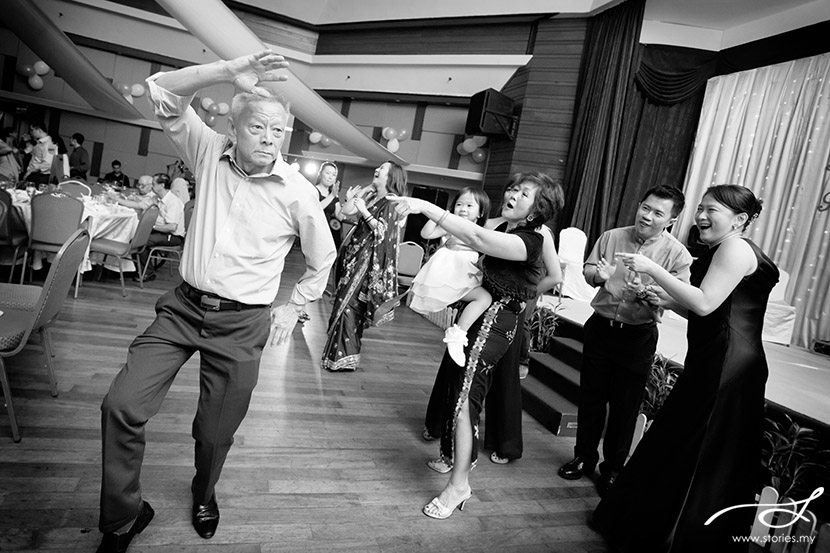 And then more fun at the santh, after the official prayers are over! I always enjoy witnessing these oil ceremonies. They are sooo fun! Unfortunately, I wasn't there on that day.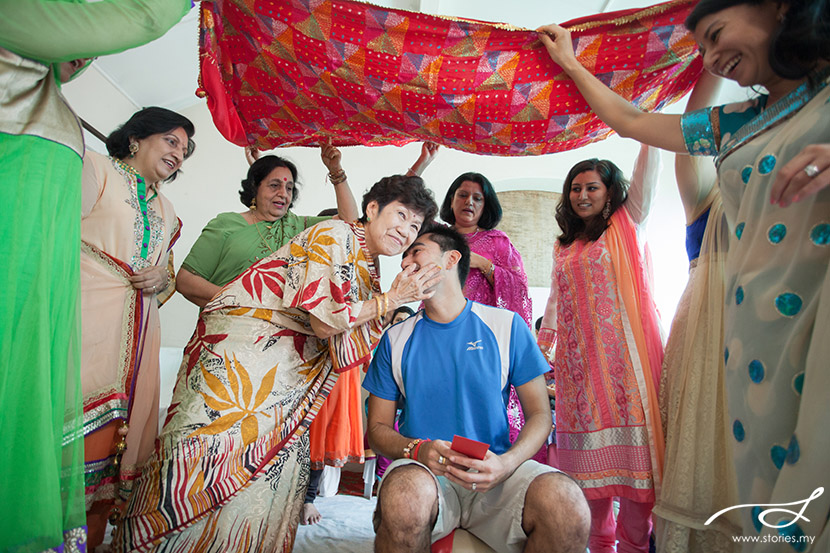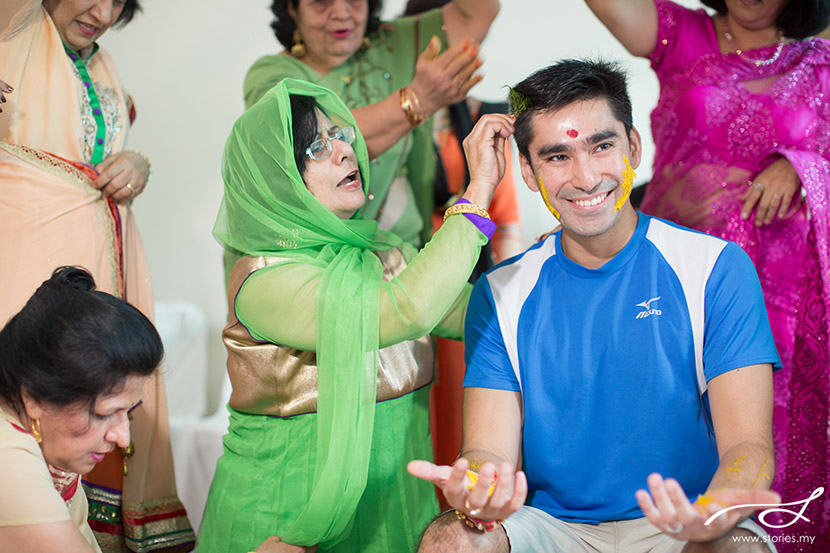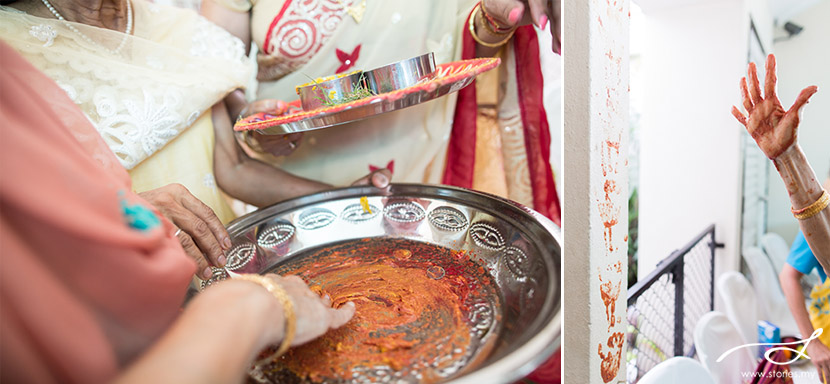 And now, the wedding day photos…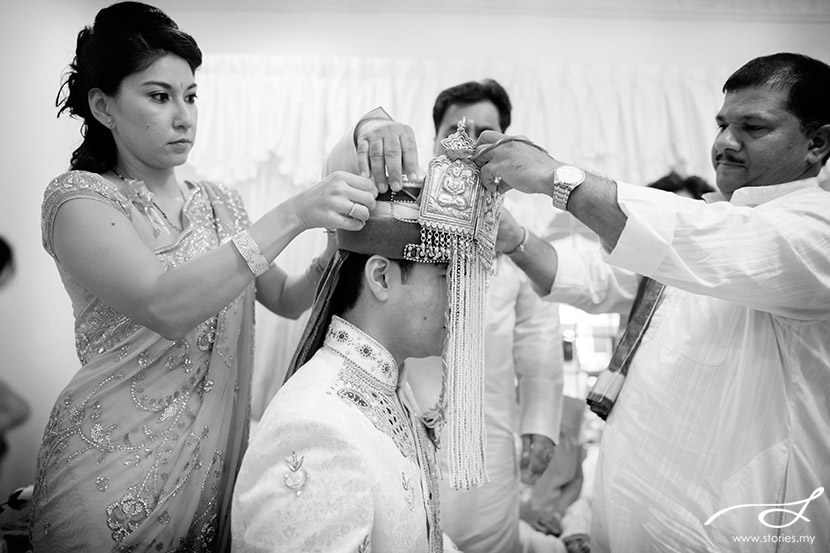 I thought these instructions from Sunil's relative on how to wear a bangle was hilarious!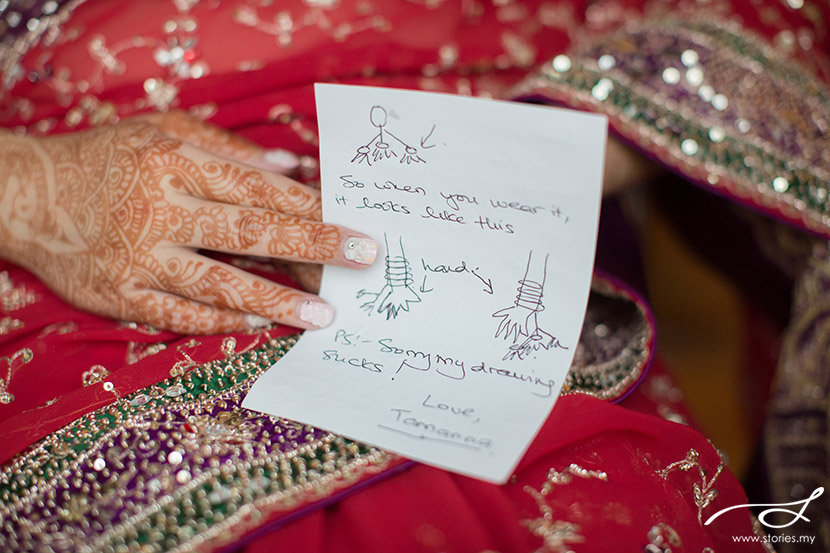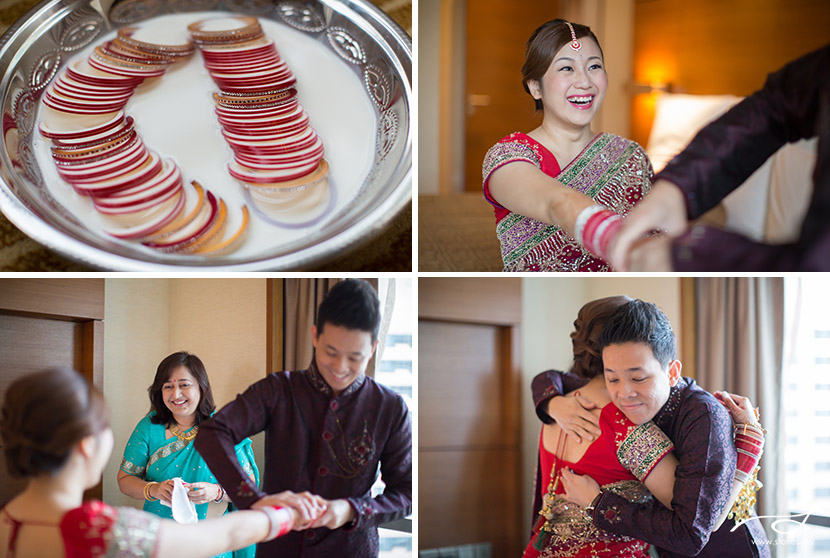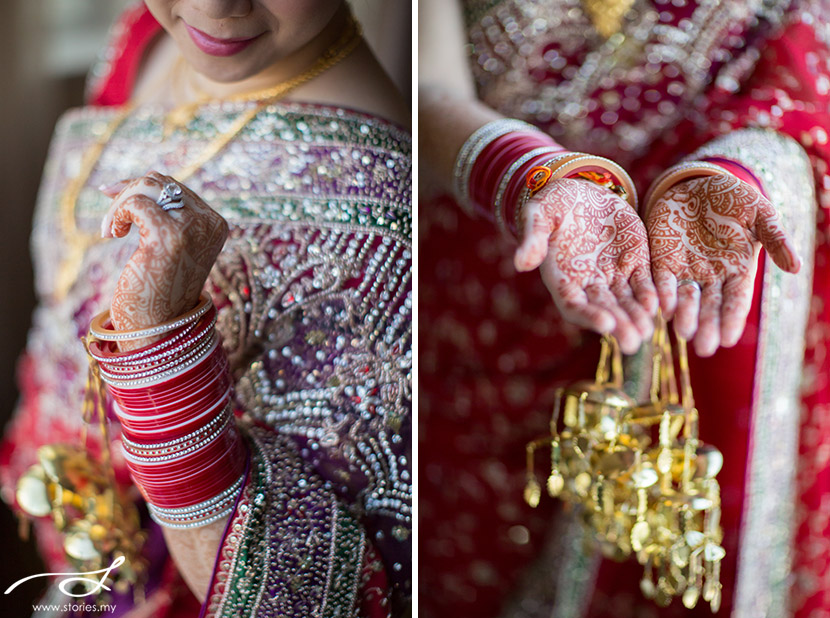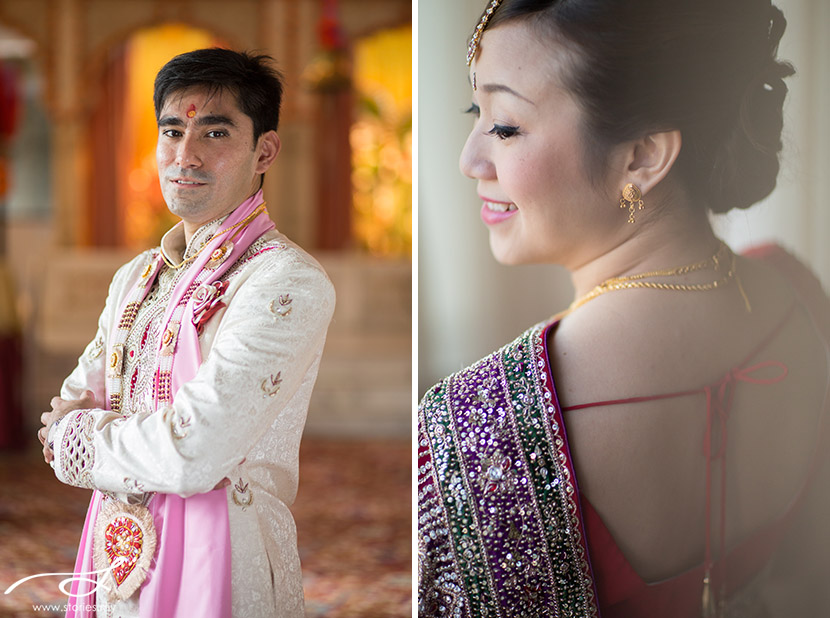 We've photographed many weddings at the Shree Lakshmi Narayan temple, but every one of them is different!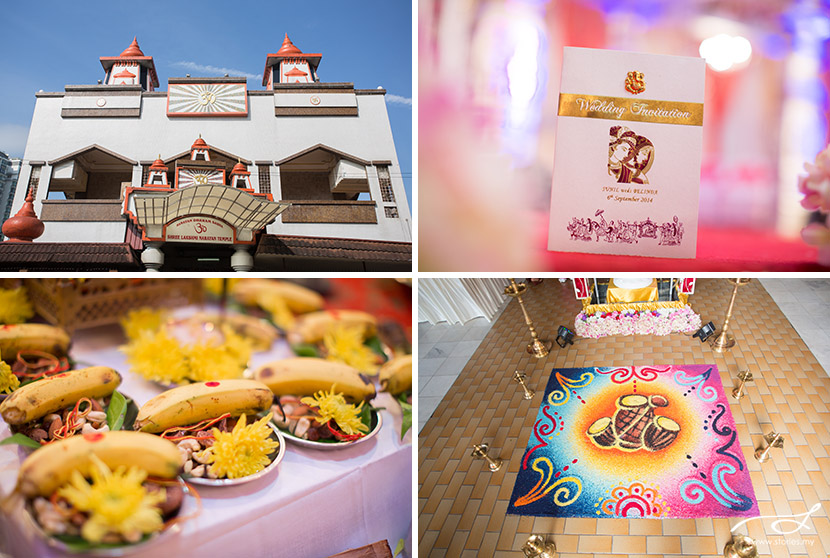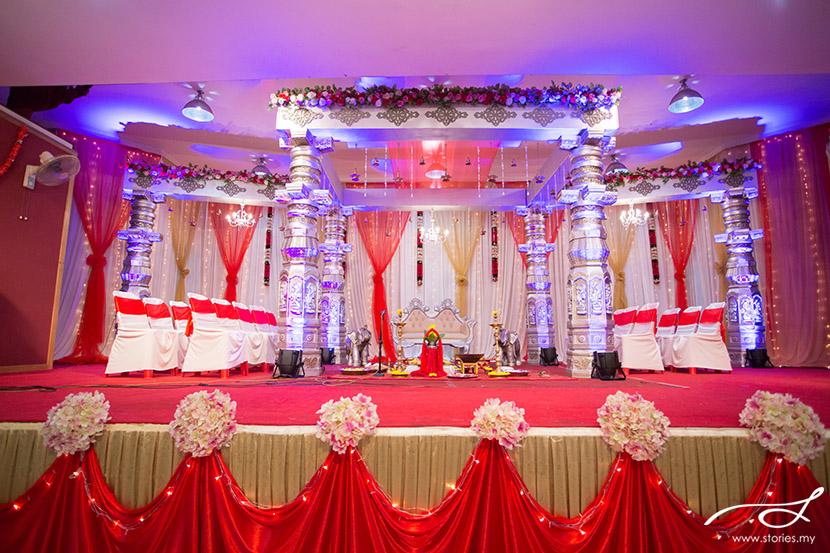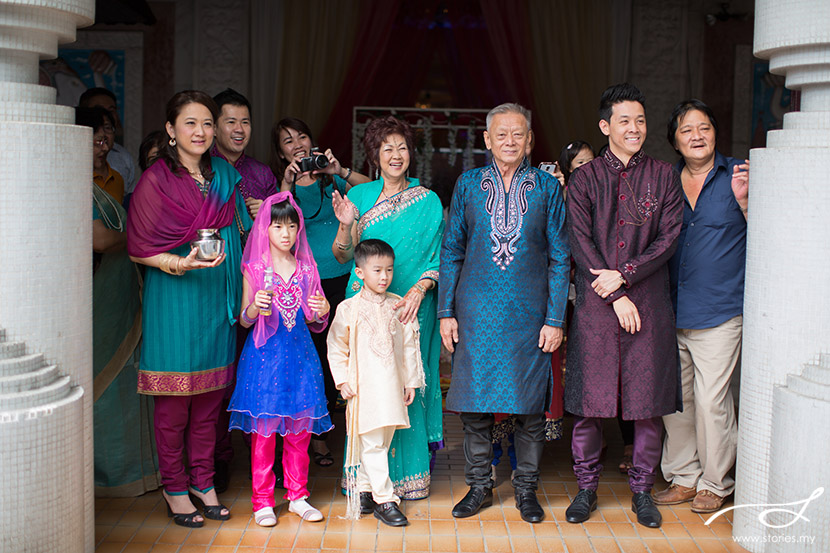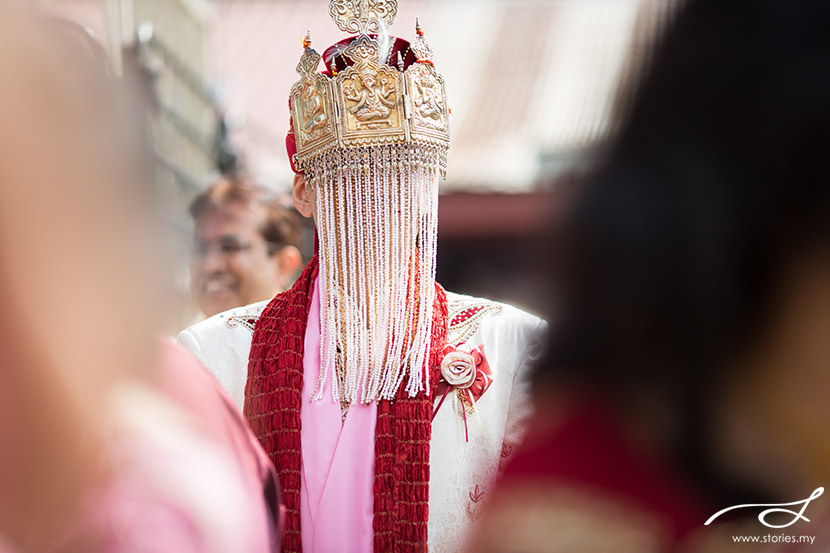 The grand entrance always begins with dancing, drum beats and music!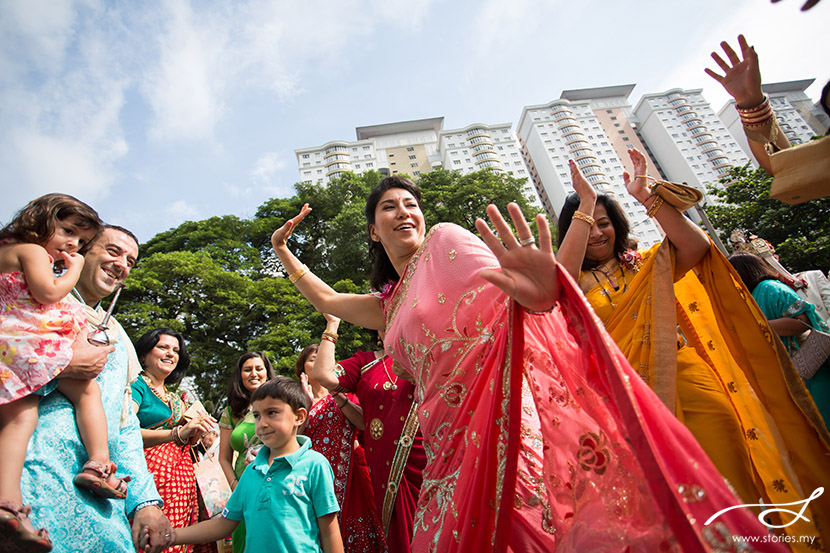 Gotta give it to Sunil's mom here for working her dance moves!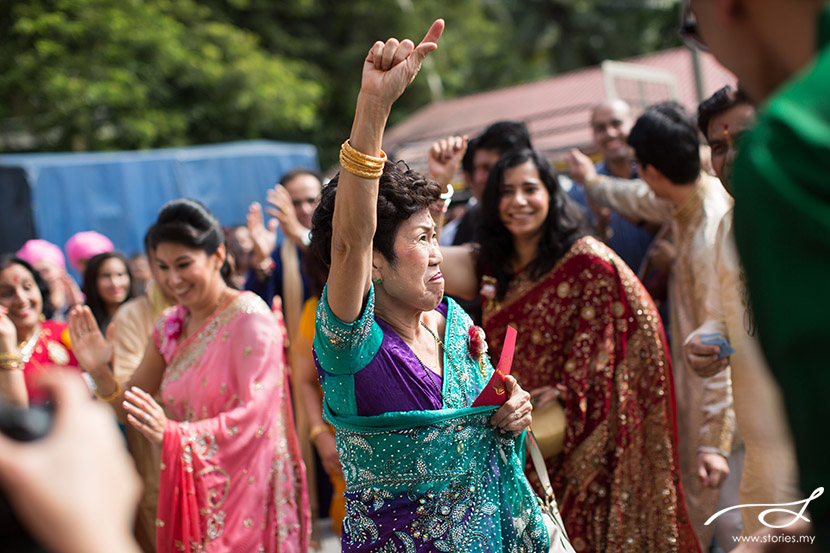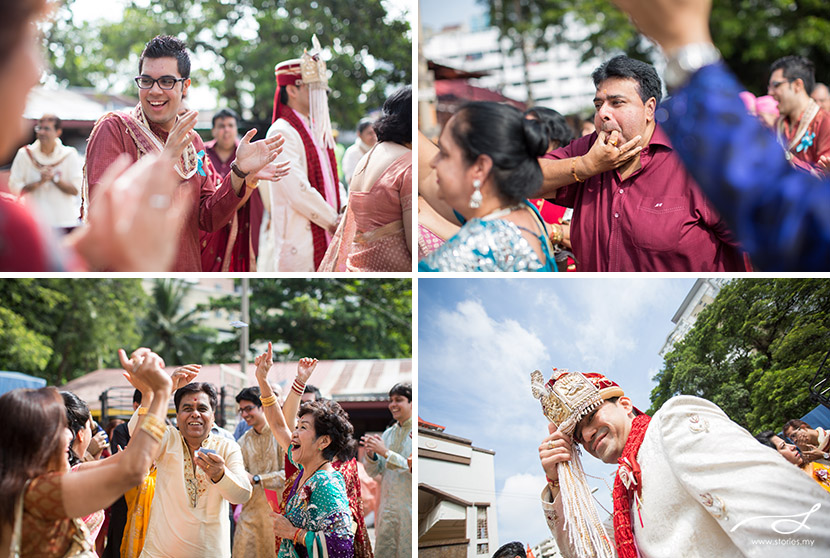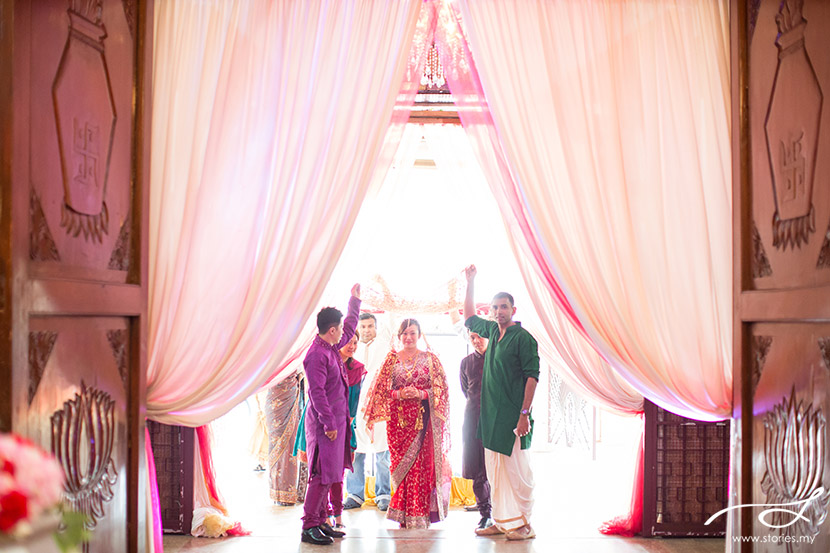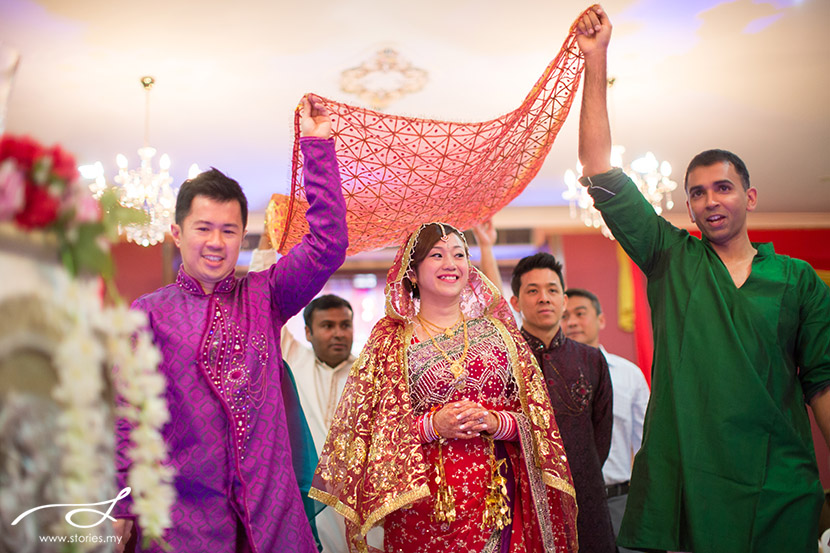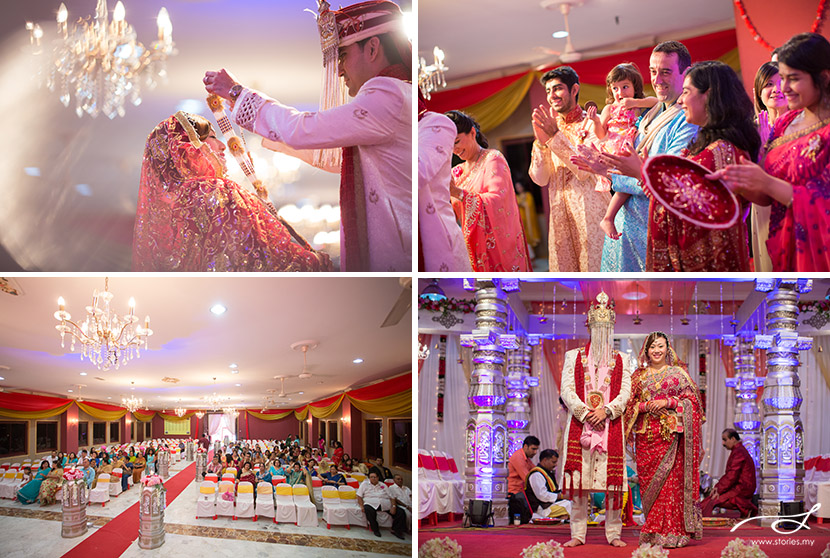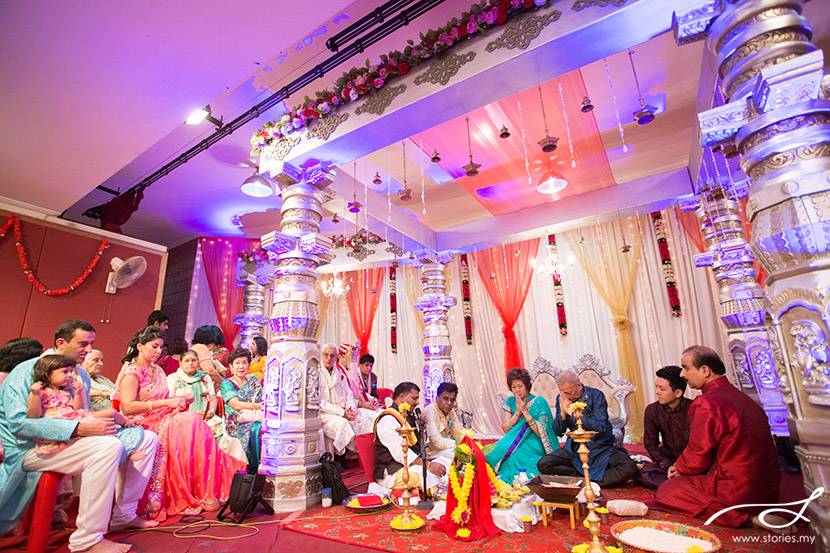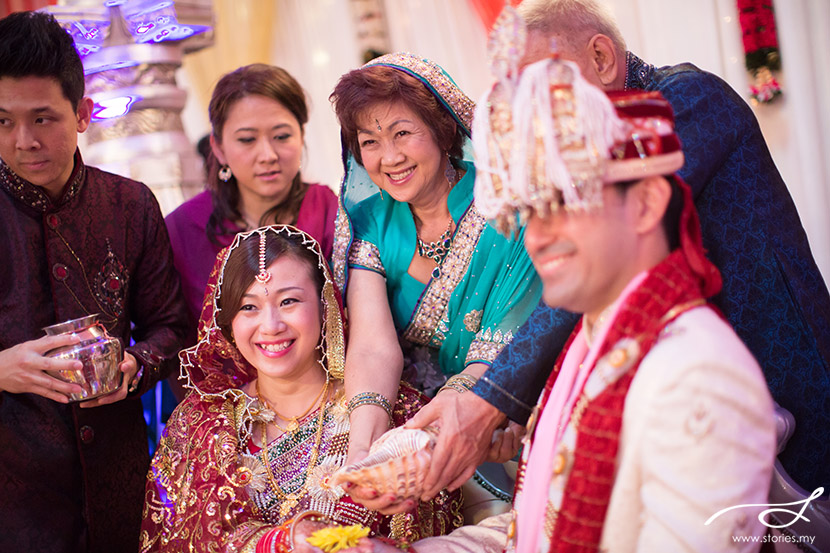 Not too sure of the significance of using a shell for pouring of the milk, but it does make for pretty pictures!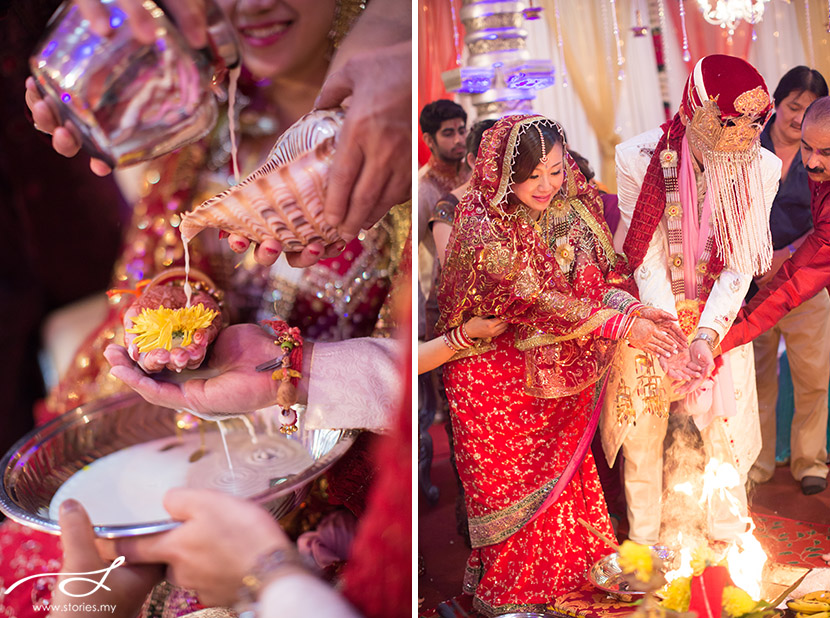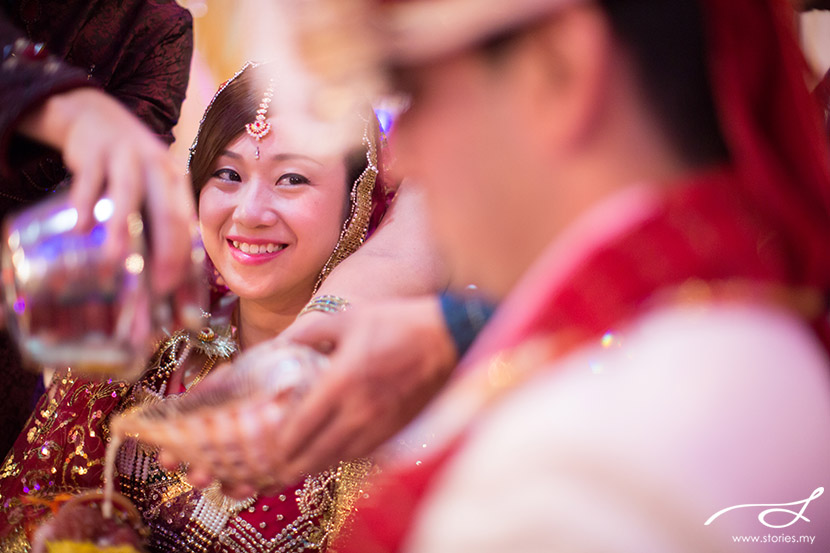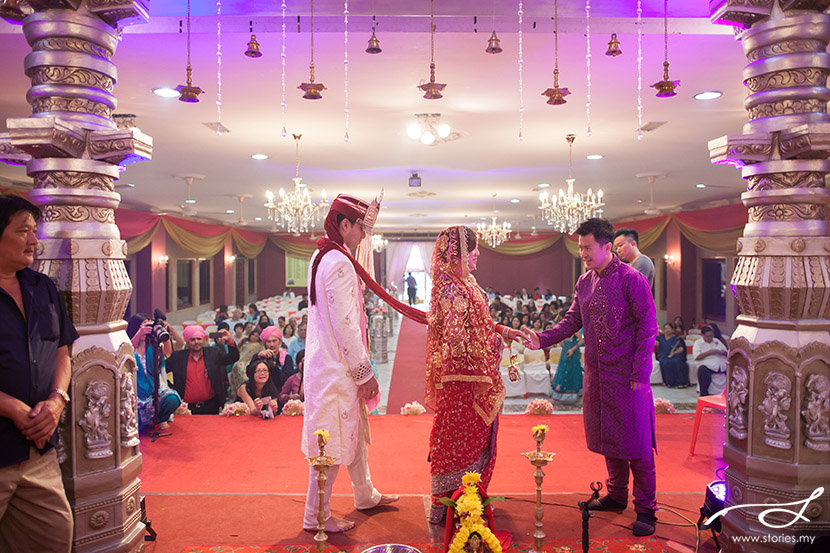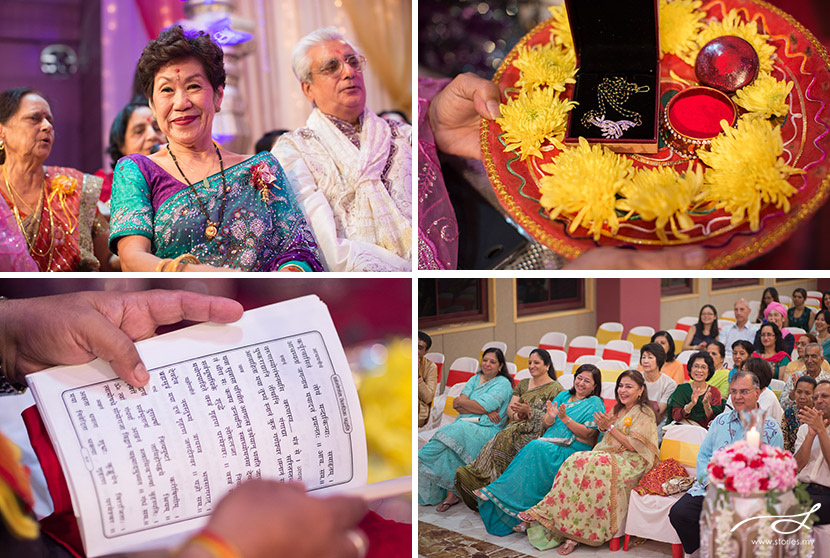 This was new to me, seeing a ring rolled along the bride's forehead.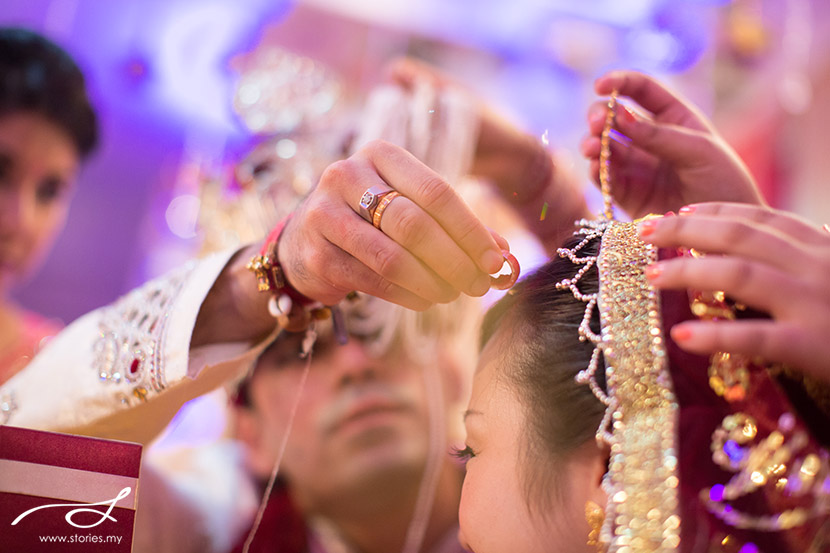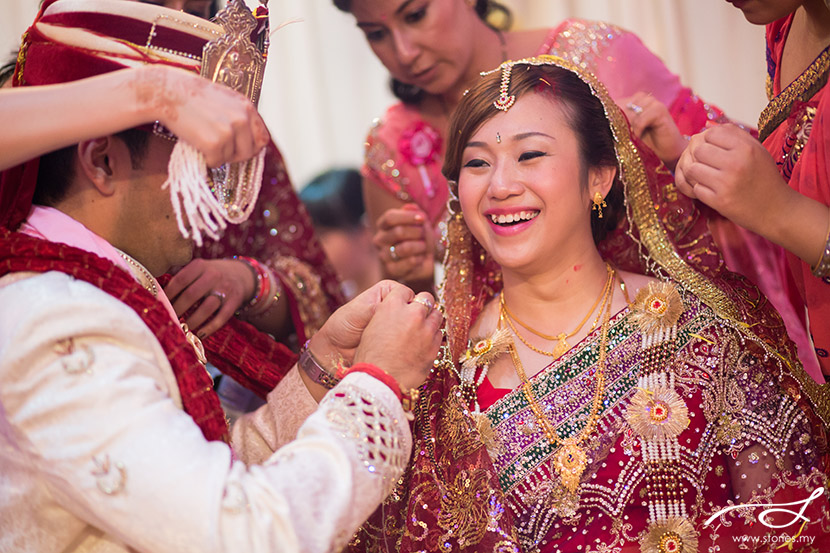 Spot two of our previous clients, Reyhan & Sonia and Philip & Su Lin! Those pink turbans are awesome!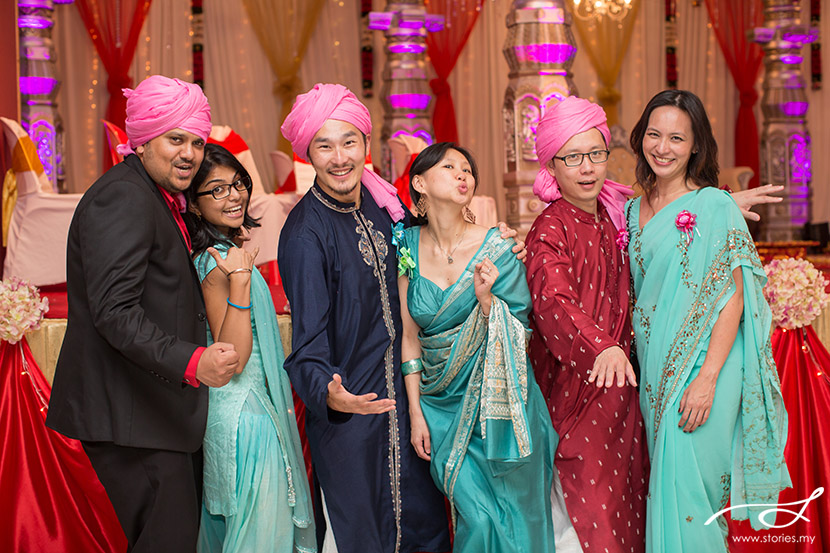 And don't you just love it when your friends photobomb your formal bridal portraits?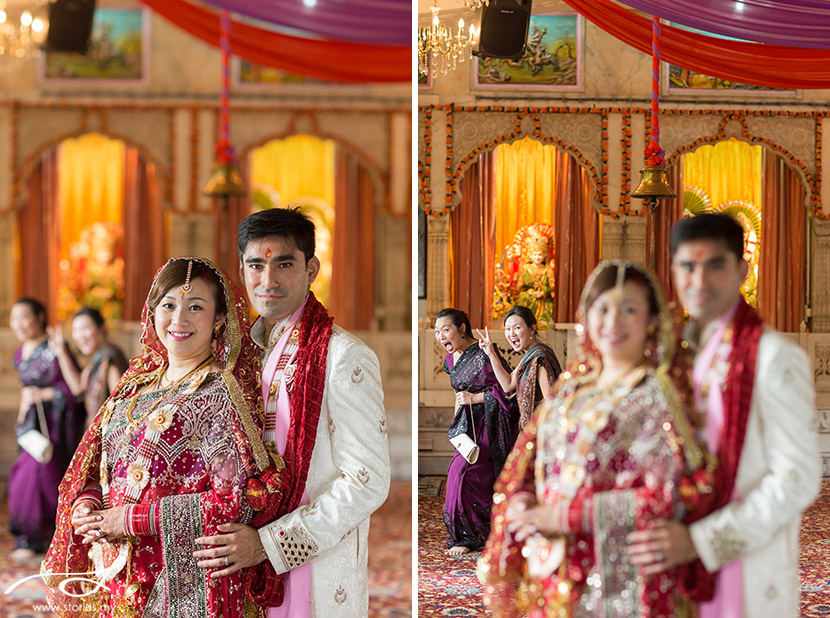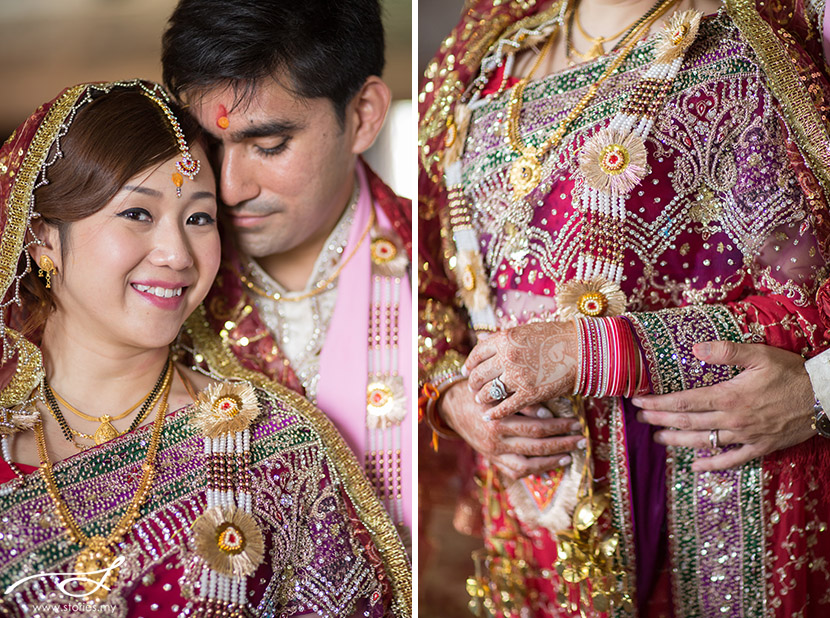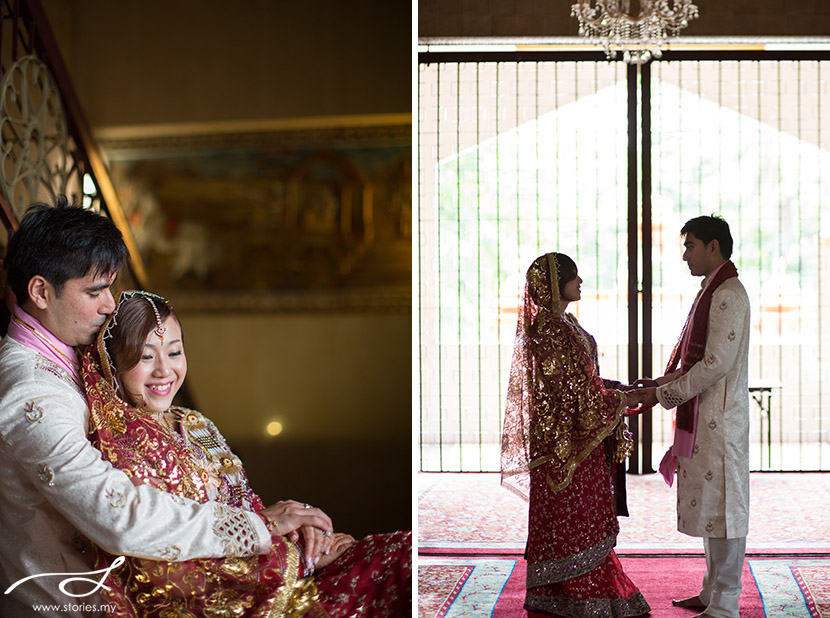 The tea ceremony before the dinner.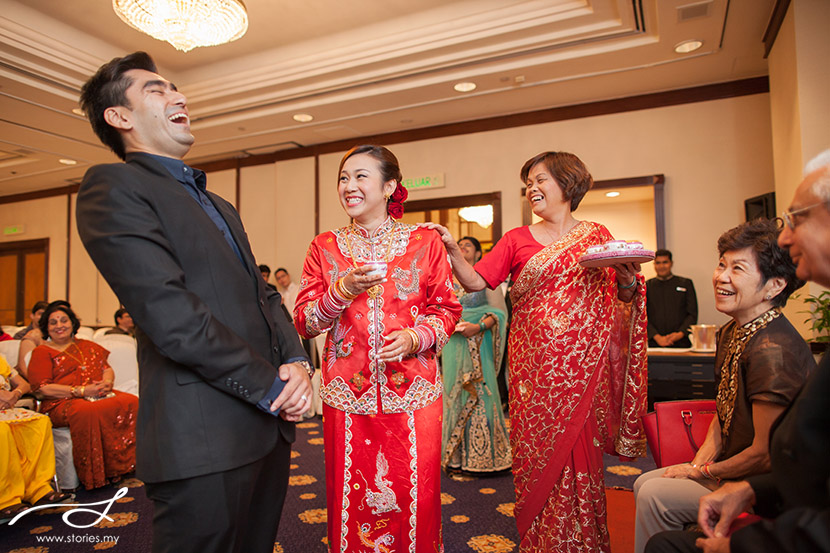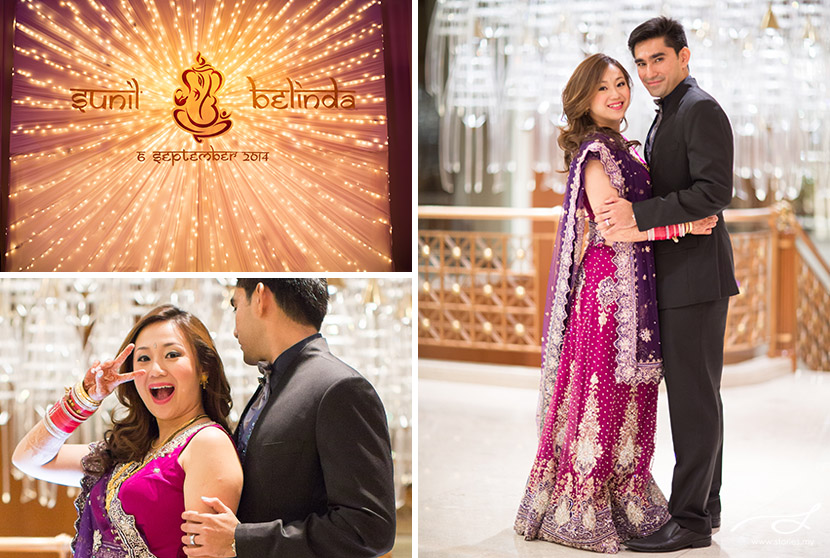 What a fun start to the dinner reception! There were also other entertainment throughout the night which included traditional dances.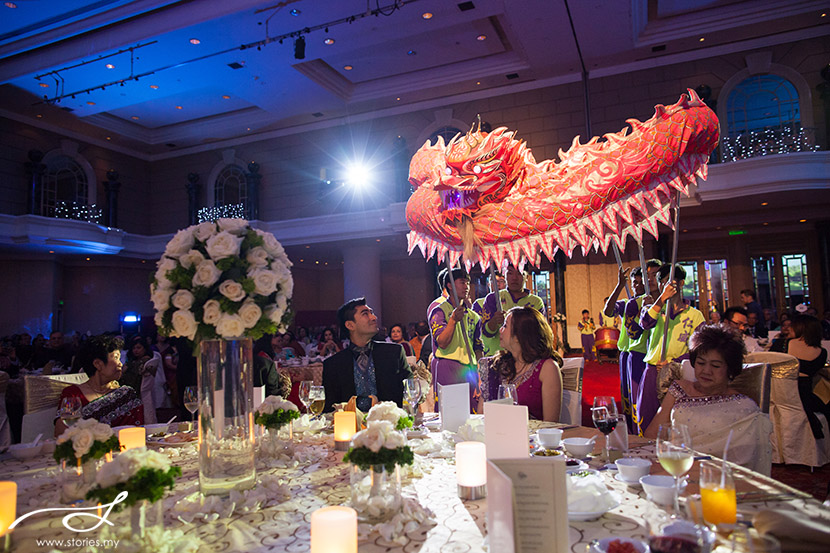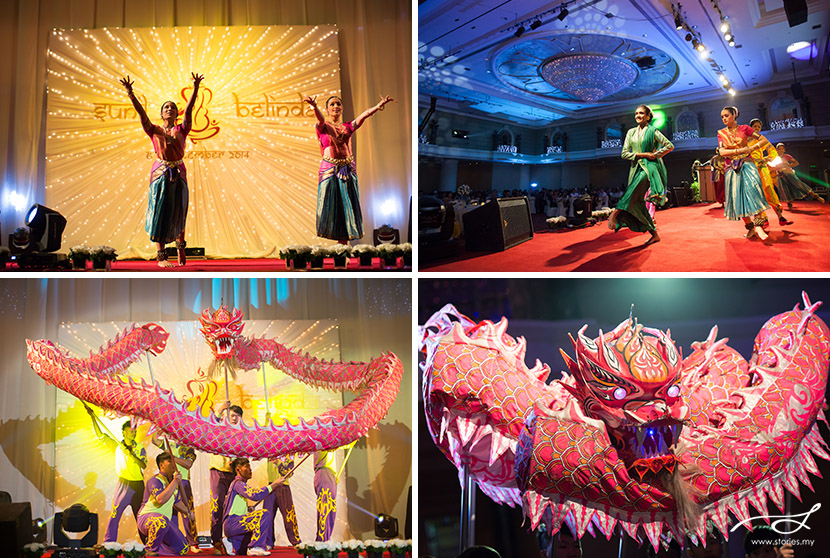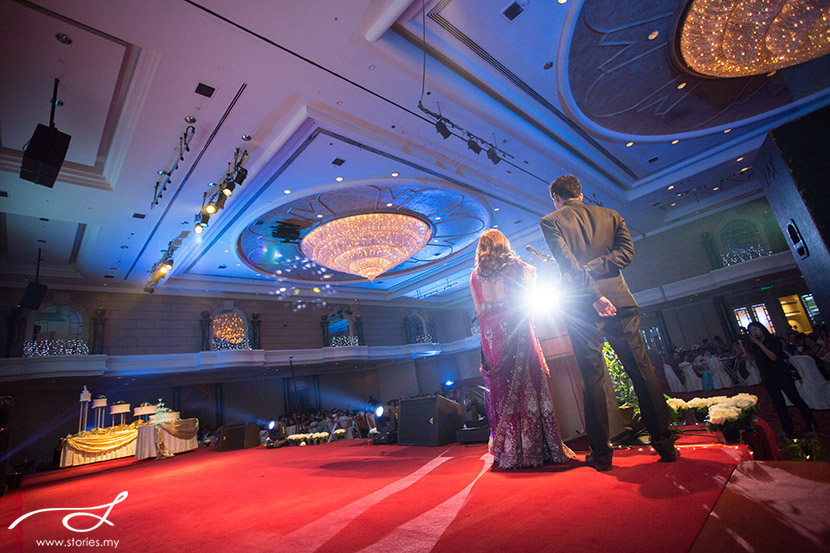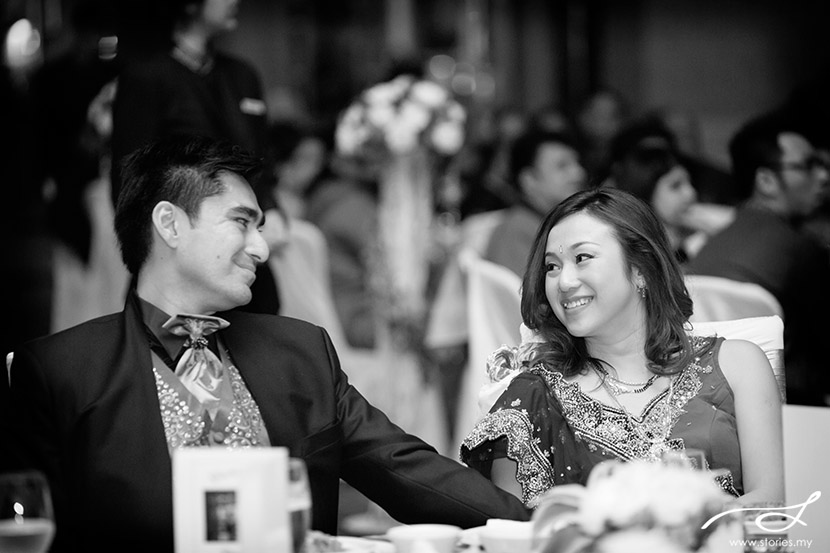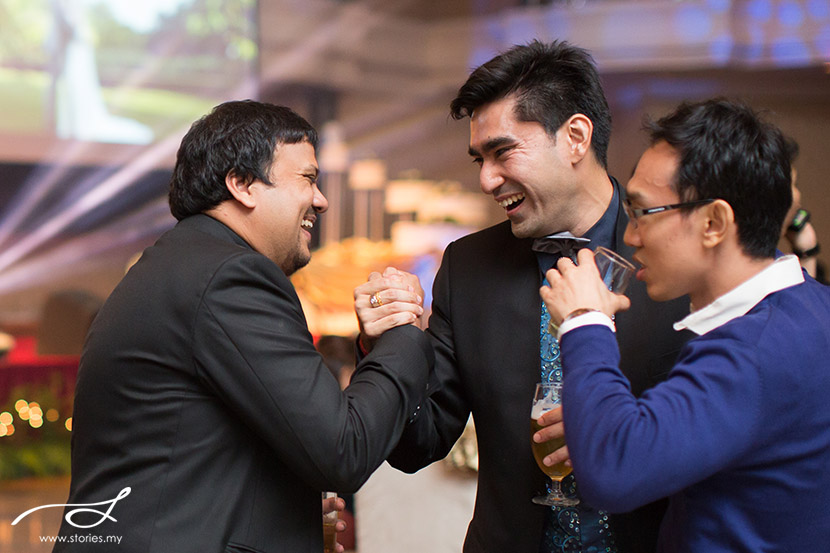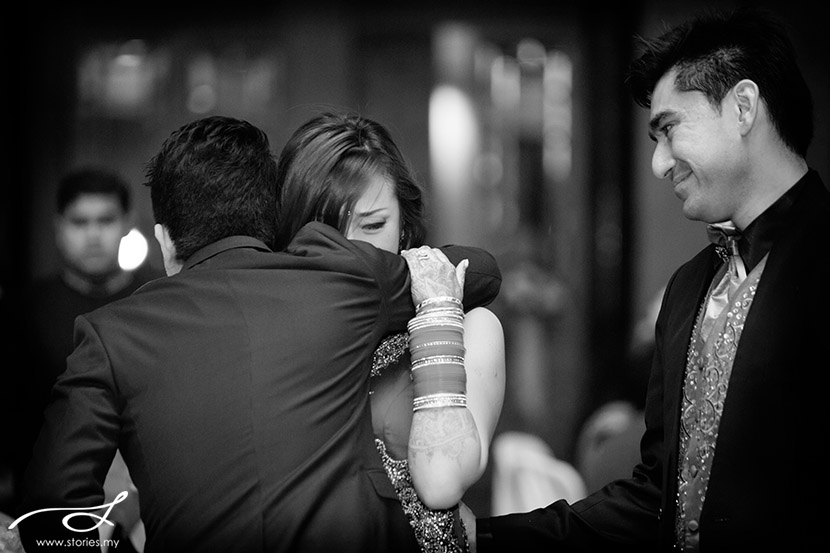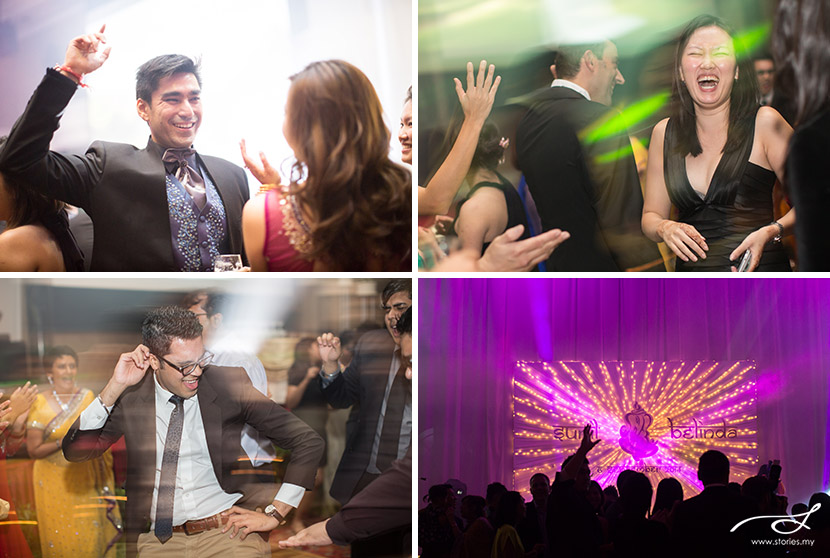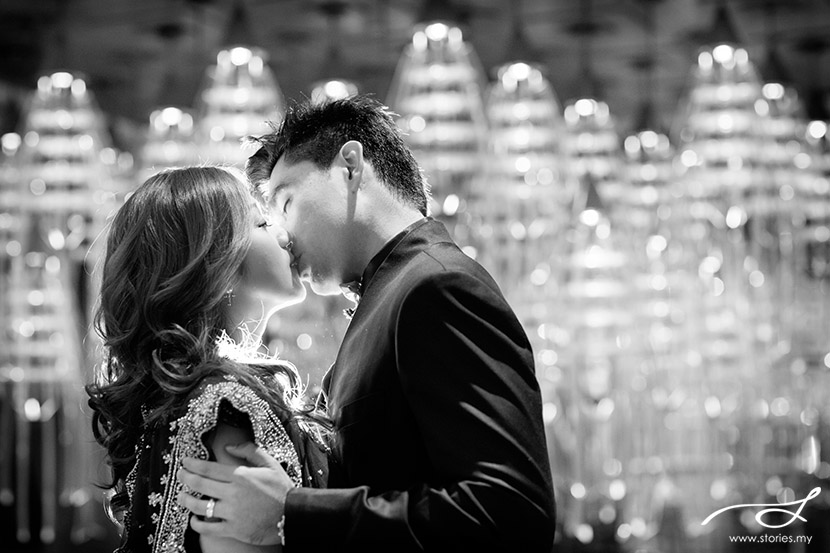 Congratulations Sunil and Belinda! We wish you all the best for the future as you start this adventure of life together!
Credits:
Photographers & Videographers from the Stories.my Team:
Photographers: Grace, Nigel & Diane (wedding day), Weiming & Nigel (sangeet and santh)
Videographers: Nick, Chi Yin & Felicia
Temple Ceremony: Shree Lakhsmi Narayan Temple
Dinner Reception: Renaissance Hotel, KL