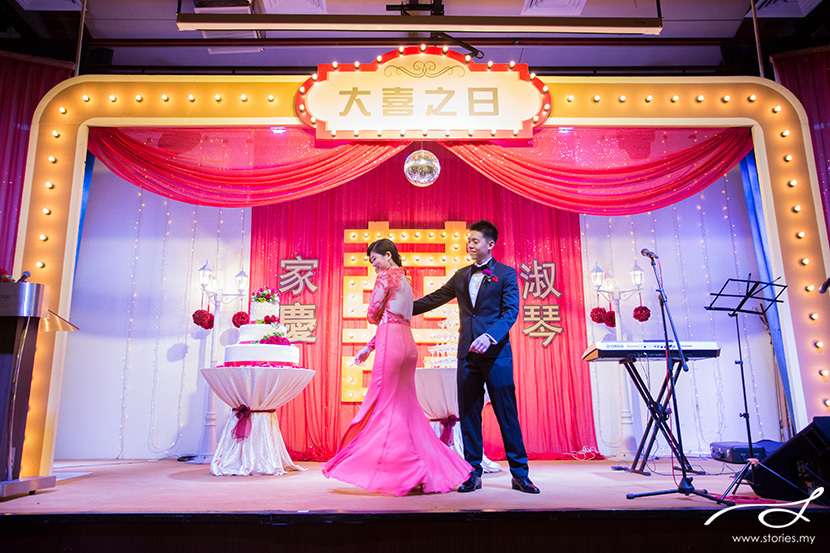 Red is the colour of passion… love… strength and beauty. I just love how much red there is in this wedding! If there's one person whom you'd trust to style your wedding, it'd be Kim. She not only has good taste, but is great at making ideas come alive. From Kim's unconventional wedding gown and red veil to her striking red Lewre shoes, everything is so perfectly colour coordinated. There's also a different touch to Kim's styling with a traditional hair piece added to the look. Not only that, there's hot pink umbrellas and a gorgeous bouquet too! The colours just pop off the screen!
I remember my conversation with Kim during the wedding, and she told me, if she had to do something, she'd go all the way!
During the dinner, their Old Shanghai themed stage and photobooth blew me away. I love the details that went into the planning of this wedding. One week later, Jason and Kim had a totally different wedding altogether… it was a rustic themed wedding at Tanarimba! It wasn't just the creativity at this wedding that fueled my energy to be creative too, I really felt the excitement from the both of them, including all the friends who were present that day.
I appreciate how Jason and Kim have extended their friendship to us and that in just a short time, I felt as if I've known them for years. Some people just make you feel so loved!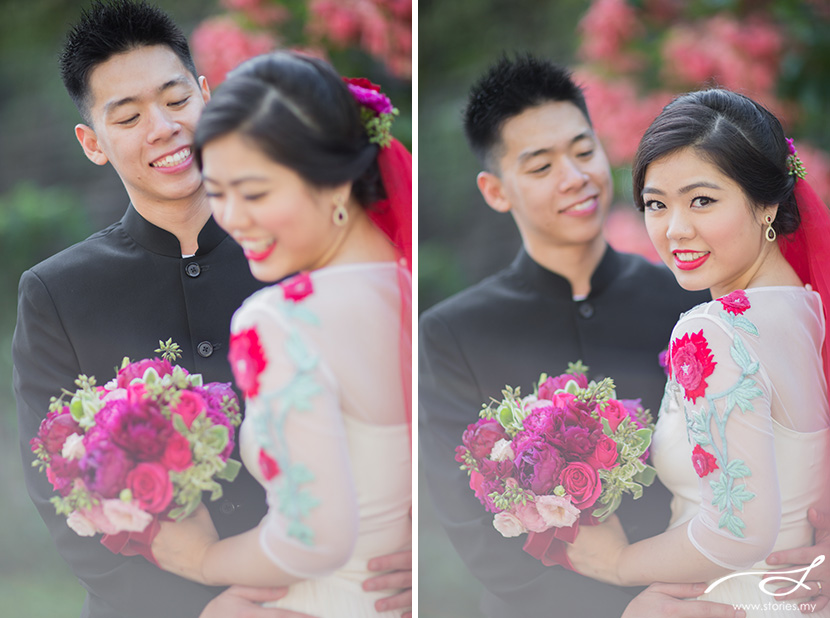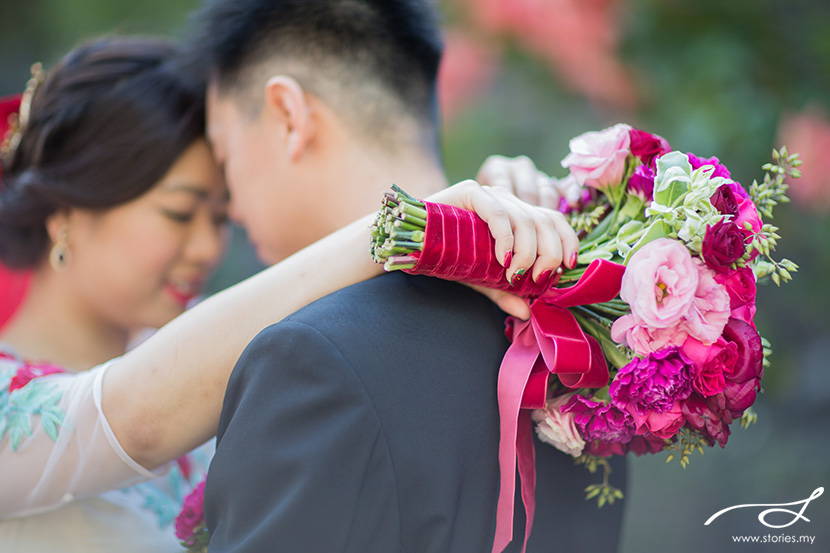 Their story began many moons ago when they were just 15…
Jason: I was 15 when I first met Kim in person. Although she didn't really remember or realized who I was. I then met her again when I was 16 at one of our mutual friends party and I somehow had this special tingling feeling inside me. I didn't really know what it was but now that I look back, I guess it was kinda love at first sight. After the party I kept thinking of her. As much as I am quite an outgoing person, I was always a very shy guy when it comes to girls. Up to that point I had never had a girlfriend or gone out on any one on one dates. I have been talking about her with my close friends at school and they encouraged me to contact Kim.
Kim: I remember receiving a phone call one day when I was 16 from a random number. It was a boy confessing his interest in me but he didn't want me to react or do anything, he just wanted me to know that he likes me. Bear in mind that I haven't met this boy in person but we do share a few mutual friends. I thought that was totally weird but he caught my attention for that 1 minute and that's it. Obviously I didn't know what to say other than "Okay, thank you." And moved on. It all started from there and that weird boy is now my husband!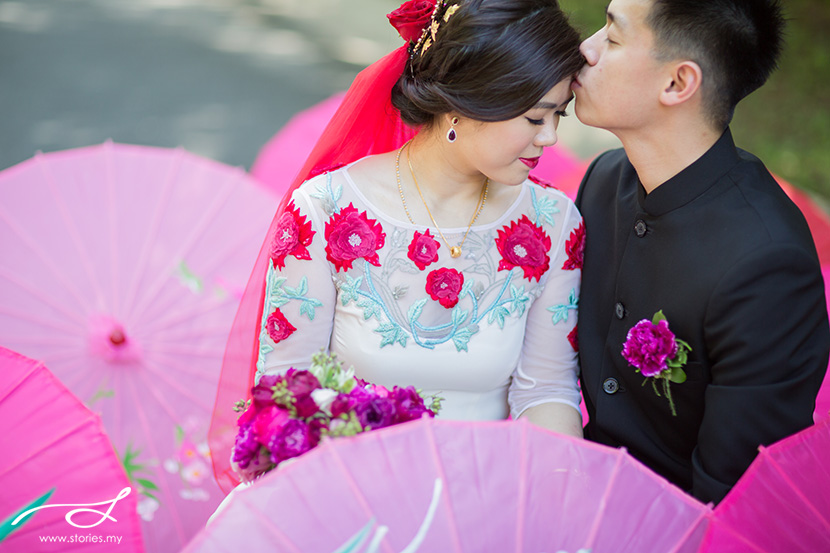 Kim: It took him a full long year to finally get me to be his girlfriend. He was very loyal and persistent when it came to courting me even though I've told him many times "we are just friends". I guess his persistence and loyalty are both qualities that I truly appreciate in him up until today. One day my mom caught me chatting on MSN with him and she asked "Who is this boy? He looks so cute!" I never thought that Jason was cute let alone, SO CUTE! So that triggered my interest in him. Hey if your mom thinks he's so cute, it's definitely a plus point. He also cycled all the way from his house to my house just to send me a CD of downloaded tv shows. Naturally I would want to meet him and get the CD from him but the weird part was he cycled all the way to me but he didn't want to see me.  He dropped it off at the guardhouse and left. Again I thought that was weird. If you like a girl, you'd definitely want to see her right?
Jason: I cycled to her house in Segambut from Bandar Sri Damansara. It was about an hour ride. I remember the first time I cycled to her house and I was almost hit by a truck on the freeway. But looking back now, it was all worth it. Cycling to her house was always easier as I had the motivation. But let me tell you, it was not fun at all cycling back home. There was once, mid-way home, it started to rain heavily. Haha.
Kim: He did this a few times and I thought that was really sweet that he would go out of his way just to give me what I want. This still happens today after 10 years now and I'm truly grateful that he still spoils me like that. Slowly I started developing feelings for him and would miss talking to him on MSN when he goes MIA. But that's about it. It wasn't enough for me to want him to be my boyfriend.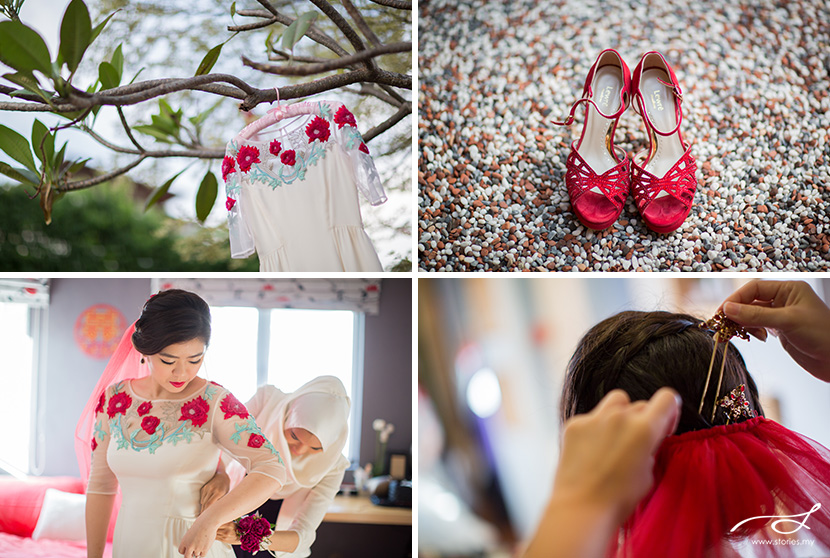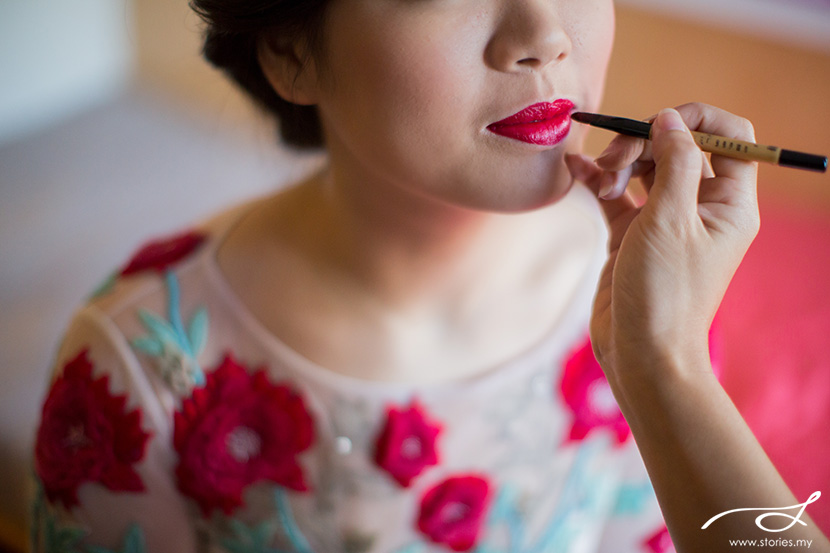 Kim: I was very careful back then cause my parents are very strict. This smarty-pants was so smart to tackle my mom first. At gatherings and open houses, he would walk up to my mom and start chatting with her instead of peers his age. We would have study groups together at my house cause I couldn't go out much and my dad wanted to keep his eyes on me at all times. He was the only brave boy who managed to talk to my dad and maintained a good relationship with him. My dad was very fond of him quickly and that almost never happened when I was a teenager. He would drive all the boys away just by staring at them! So I was very impressed that Jason managed to tackle both my parents.
Jason: When we were finally official as a couple on 15th of May 2004, it was one of the happiest days of my life. I grew up watching a lot of Hollywood romantic movies, and I am always inspired to experience and live the Hollywood love story. I told myself that the day I fall in love with a girl, I will do my best to make her the most blessed and happiest girl alive. Hence as crazy it may sound for a guy at 17 years old, a few months after I dated Kim, deep down I could feel she was "The One".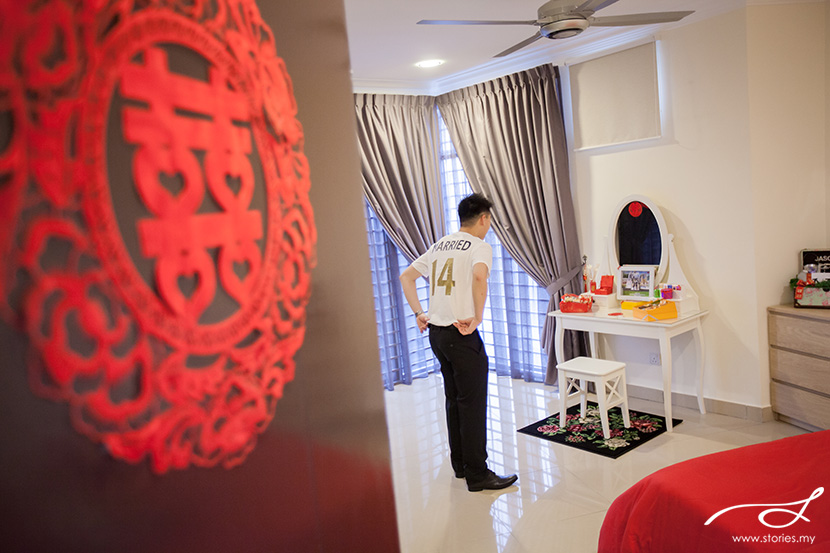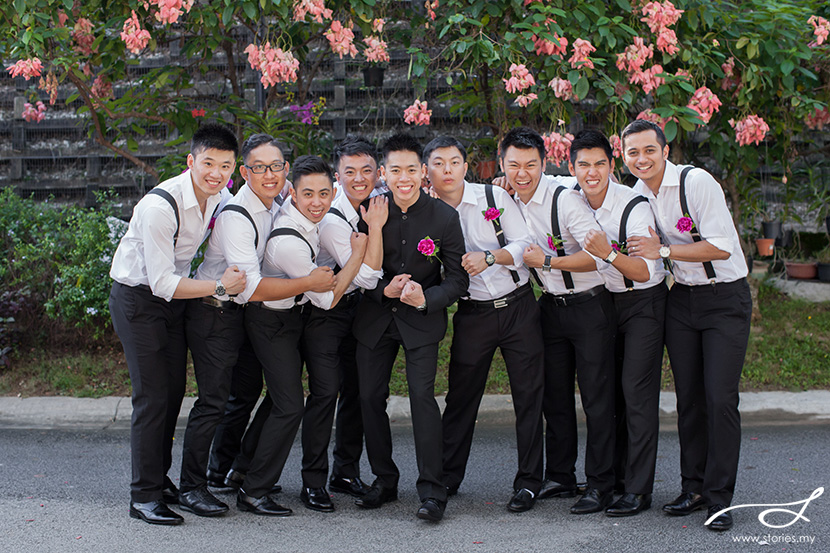 Jason: Personally looking back at our 10 year relationship, I realize what I love most about Kim is how she has constantly made me a better person and the man I am today is largely partly because of her. She is beautiful and such a fun person to be with. And what I really like to do all these years is surprising Kim. I somehow love to throw her surprises and I pray to God that I can continue to shower her with happy surprises and make her the happiest woman alive.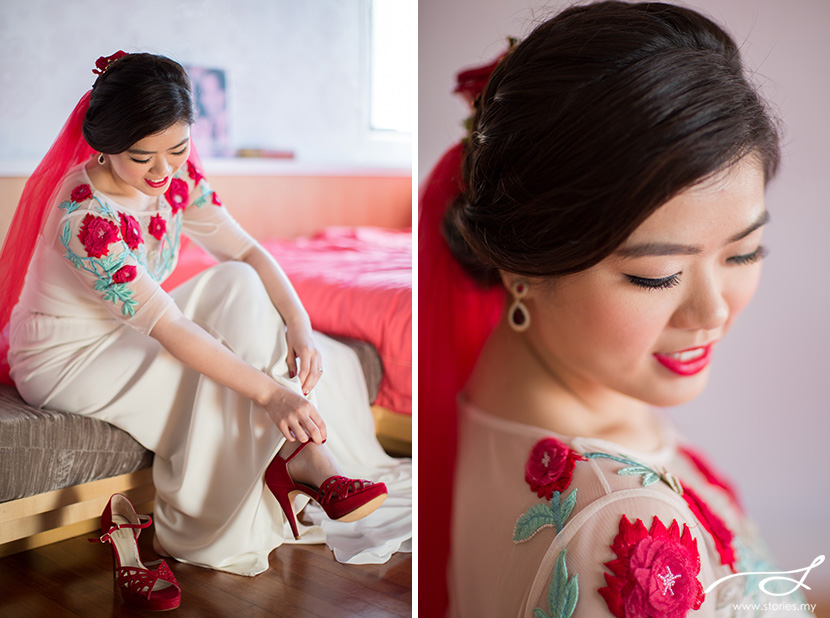 And look how happy Kim was on her wedding day! Congratulations, Jason and Kim!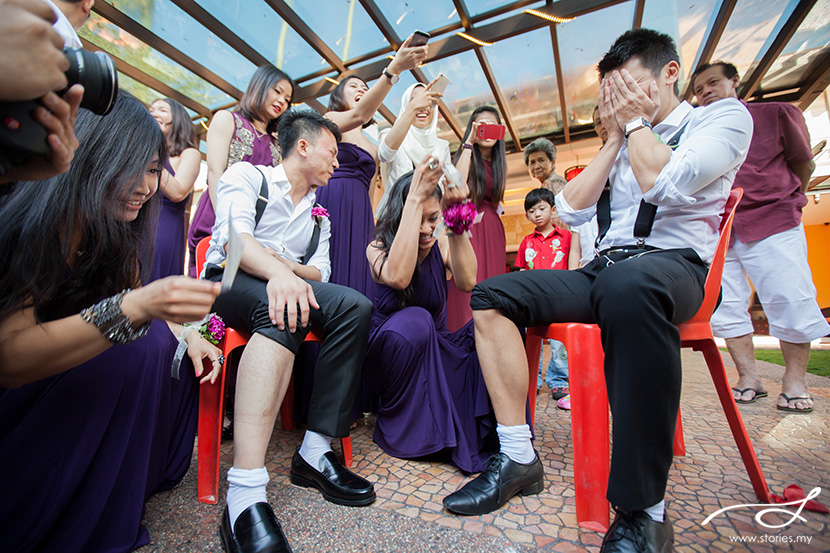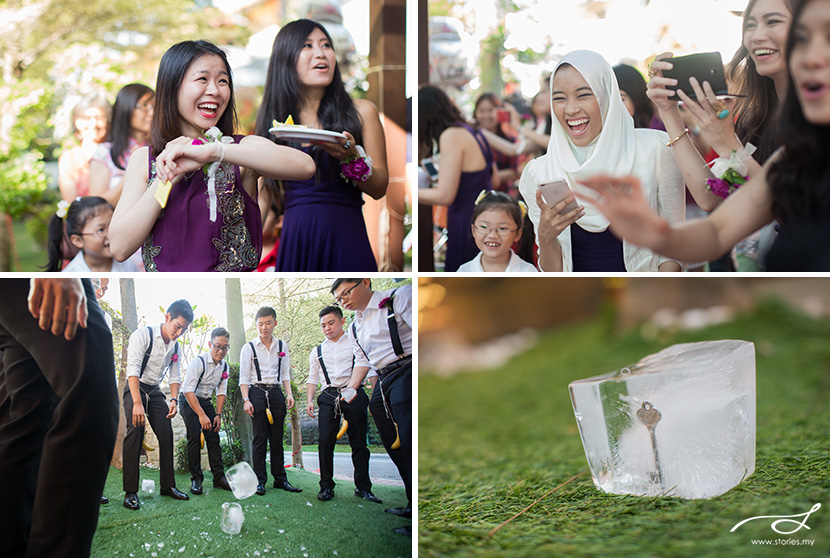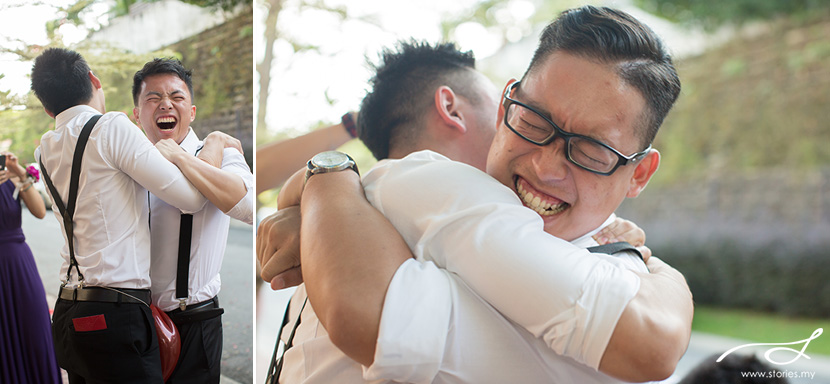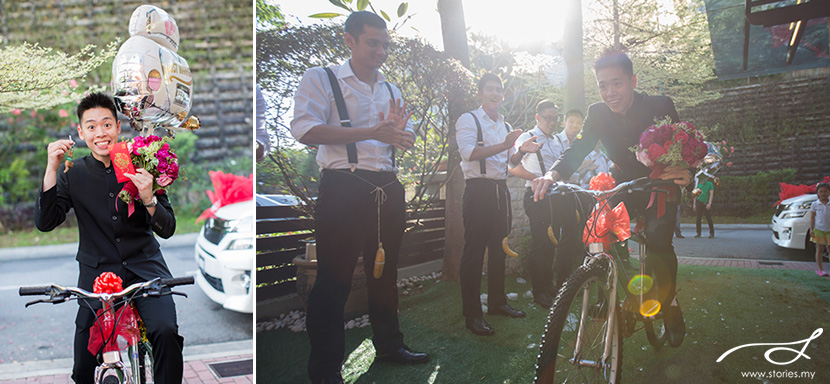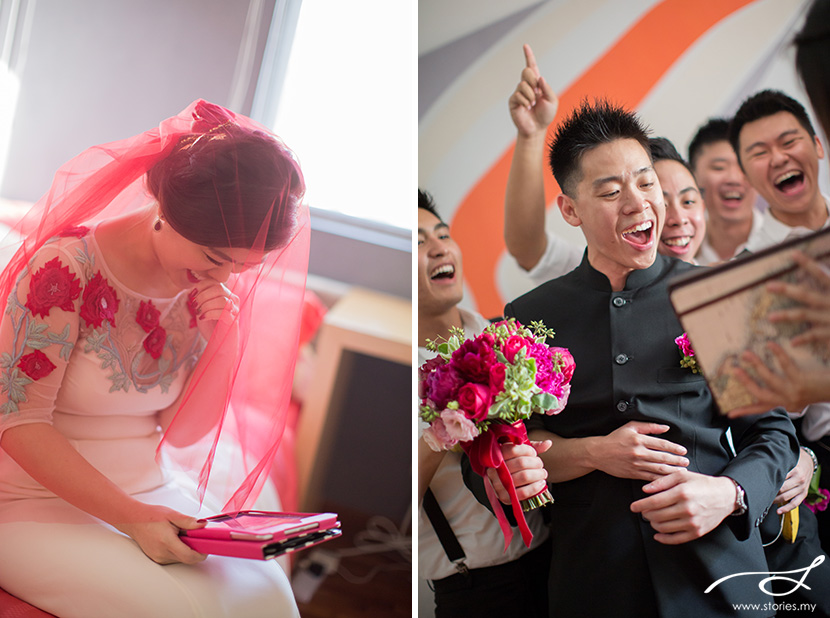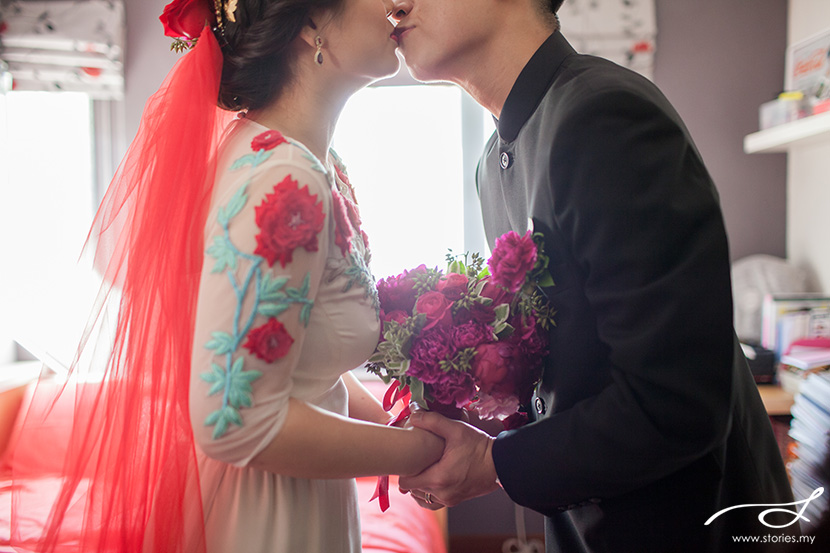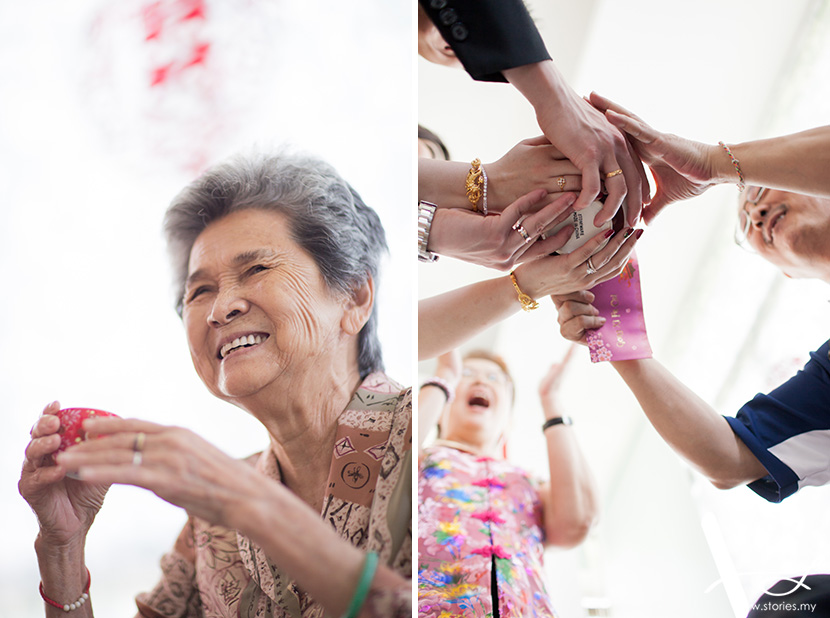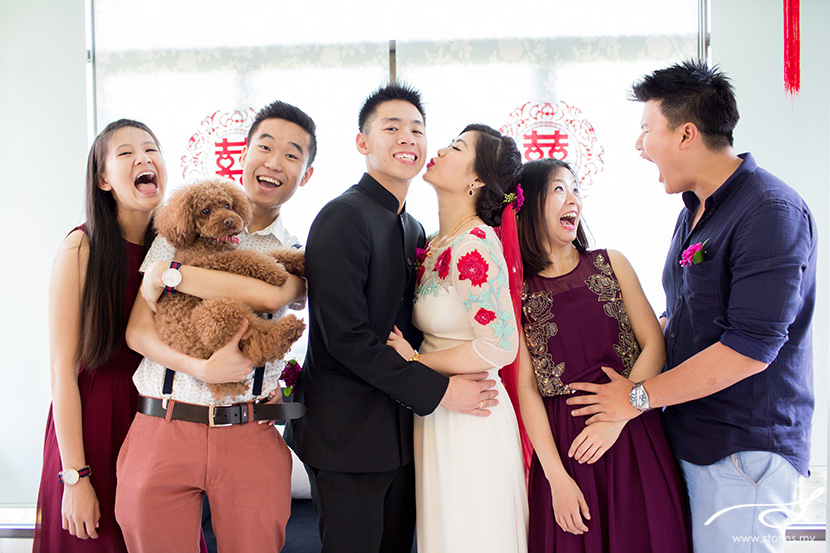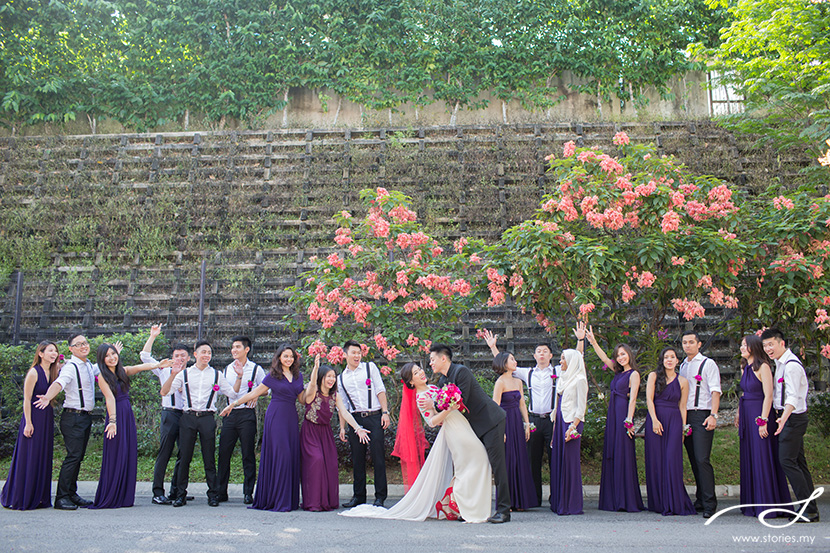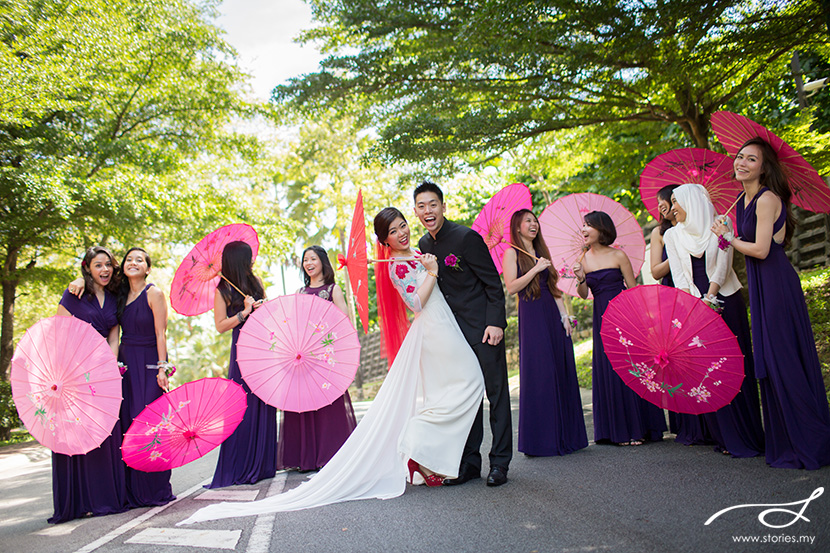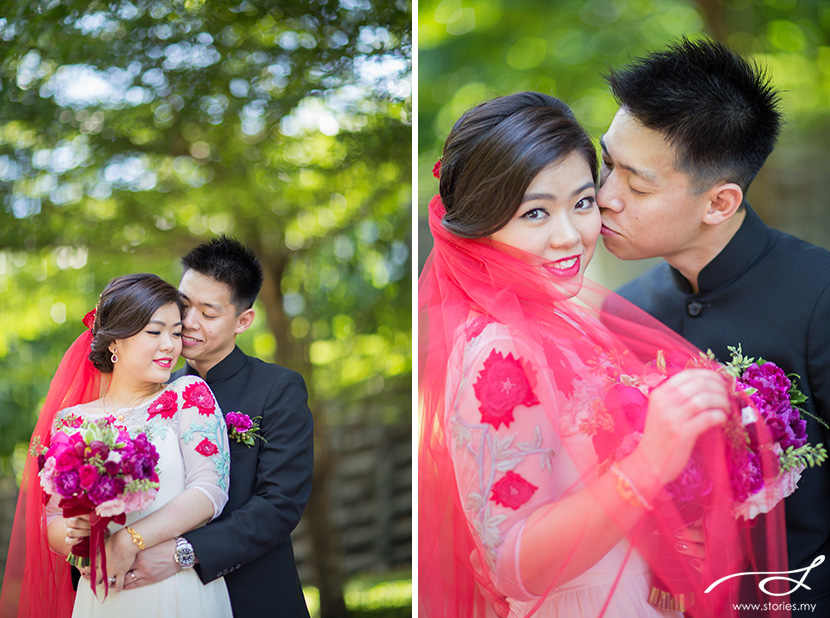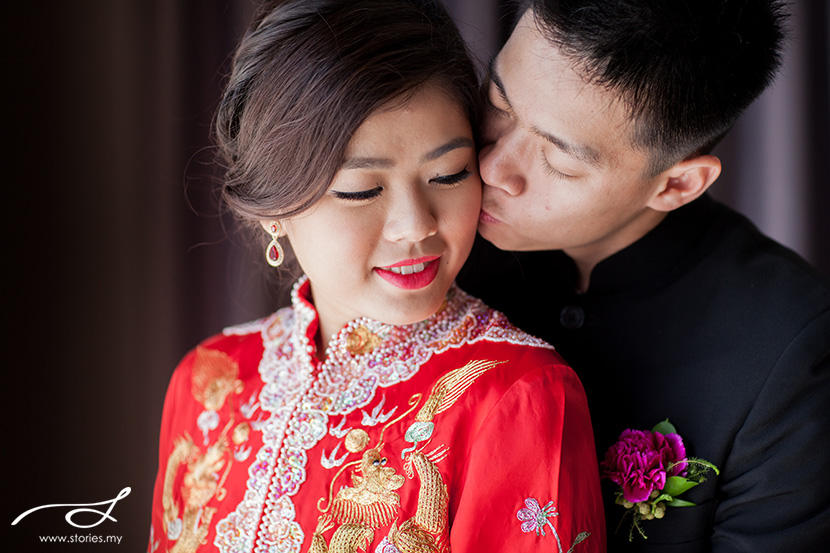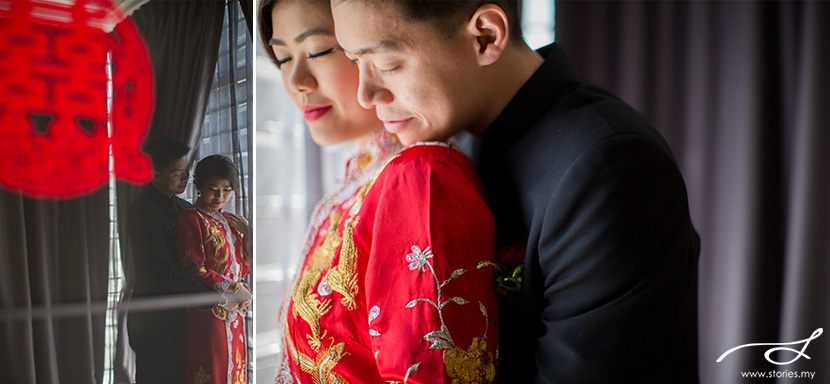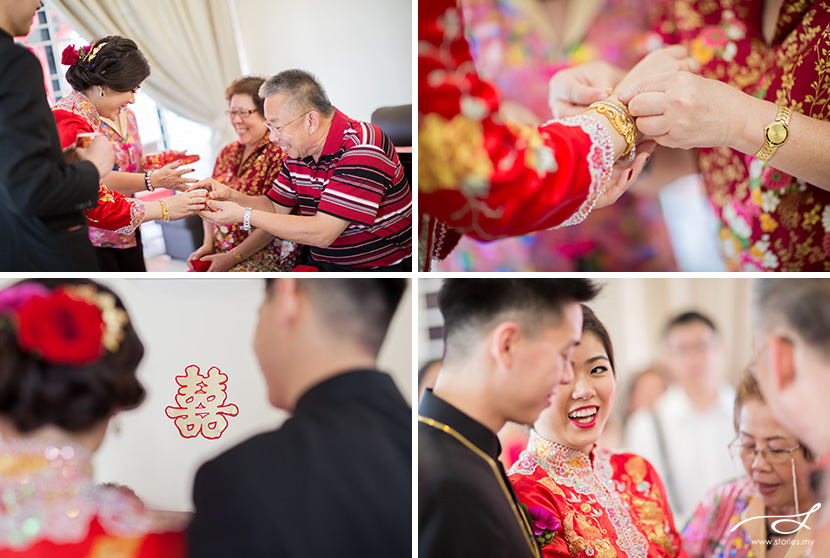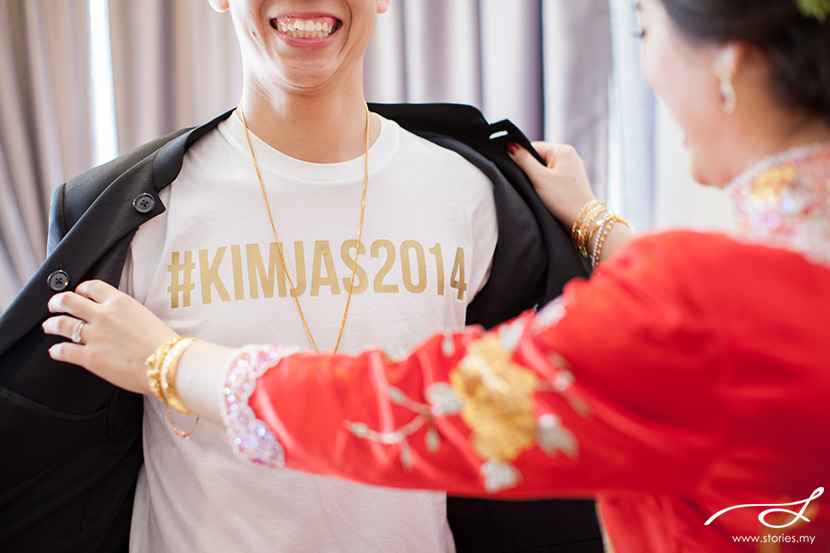 The dinner was held at the Saujana Hotel. Look at this amazing Photobooth backdrop!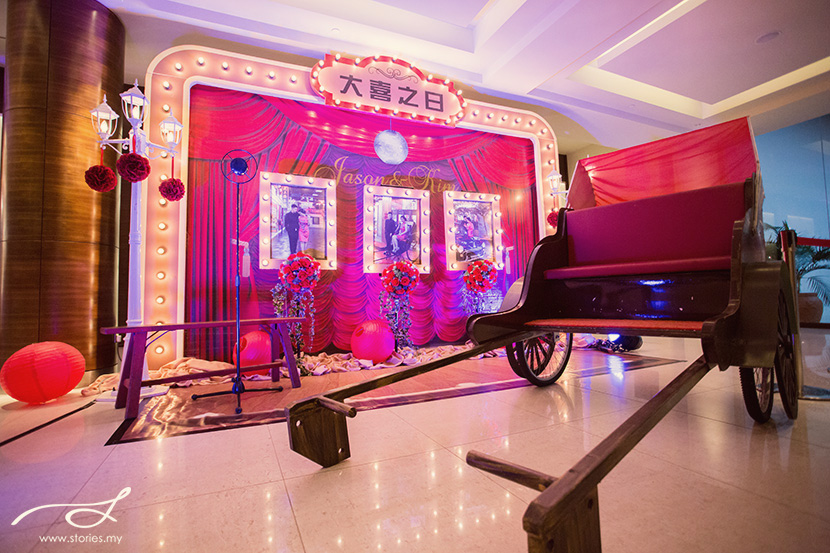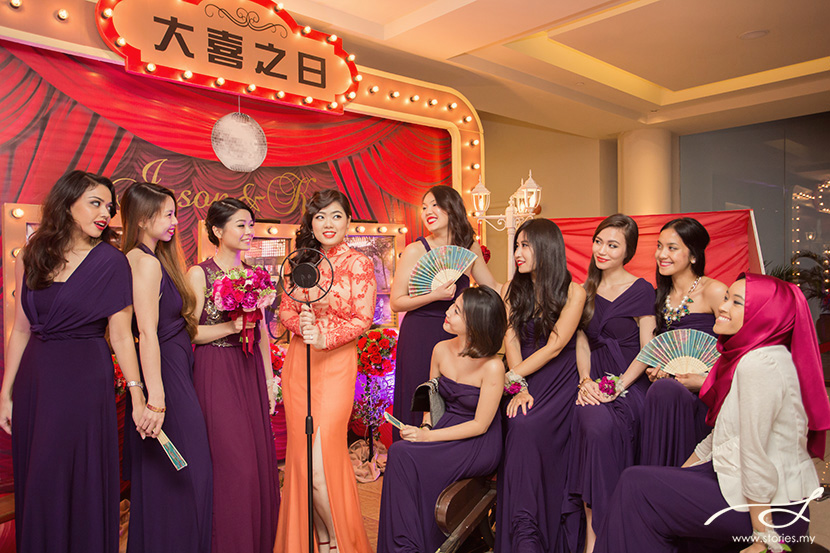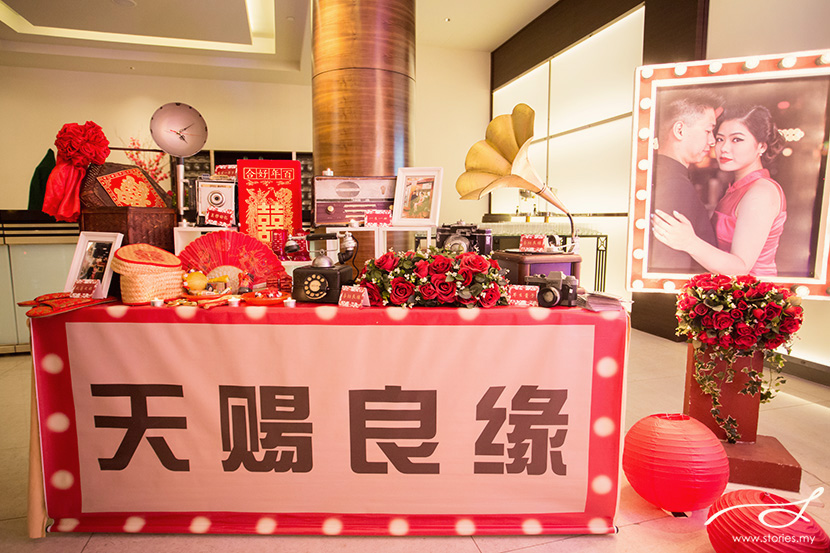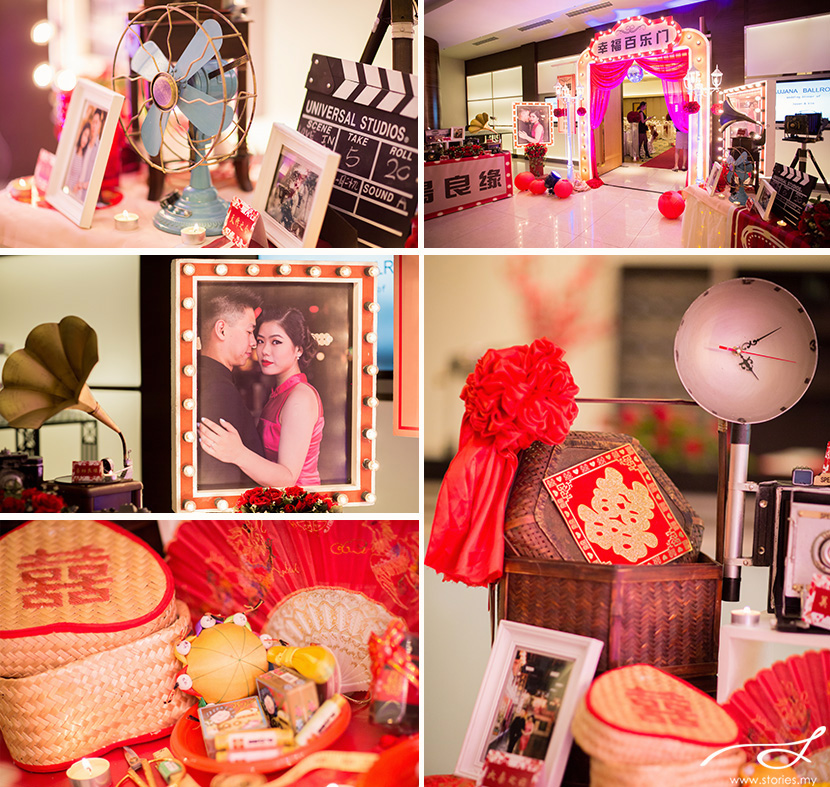 And I love the main stage!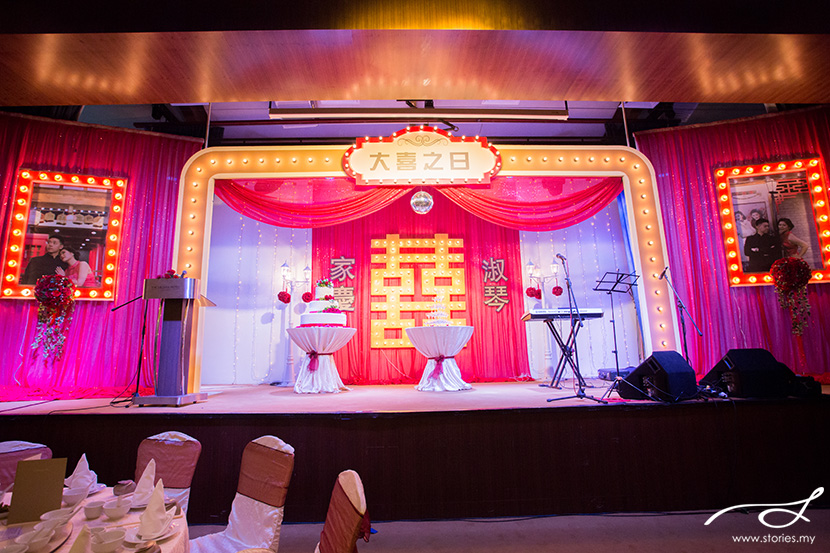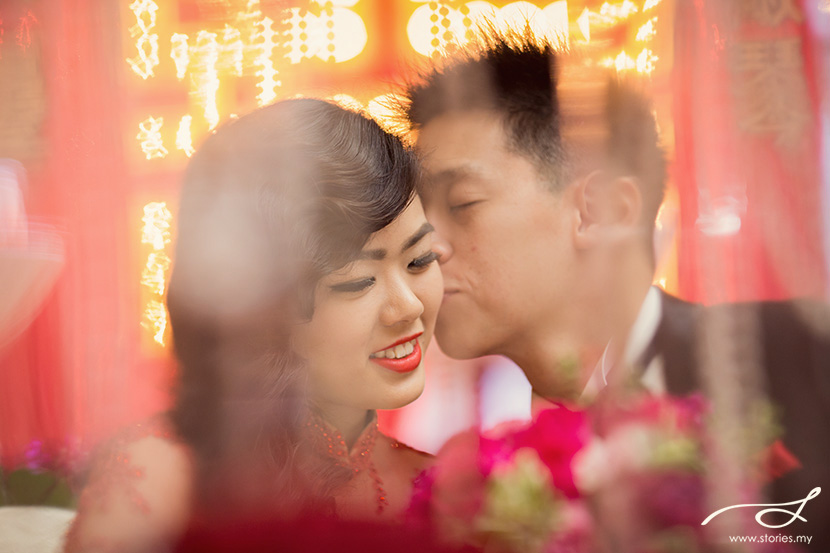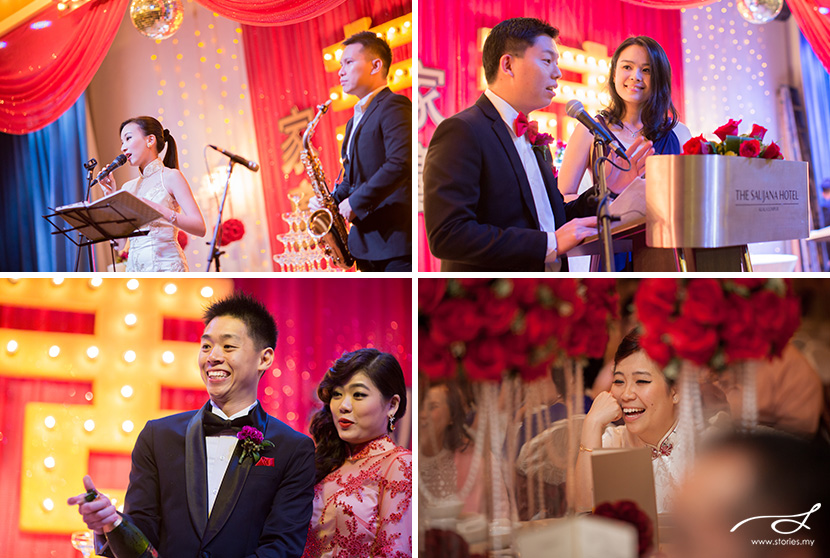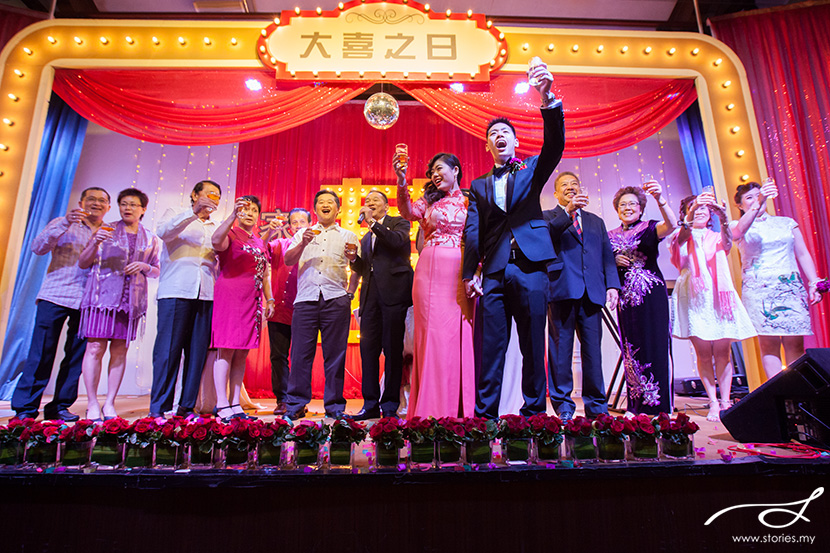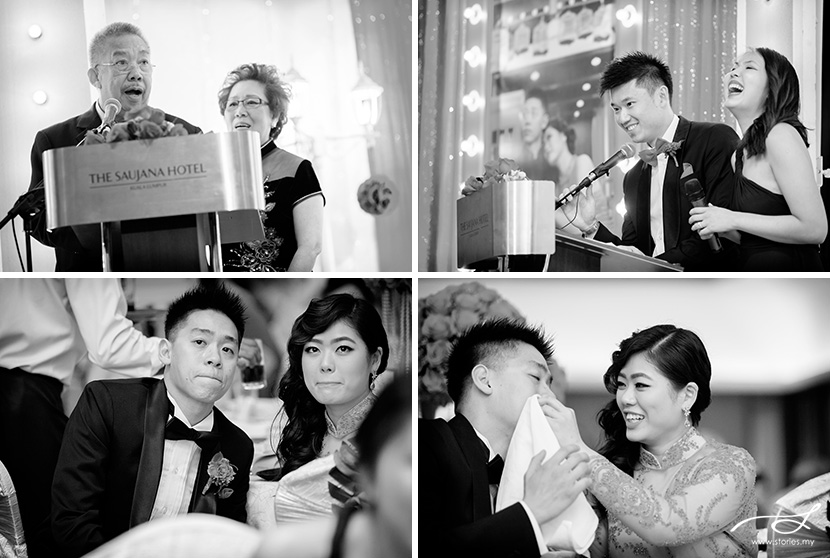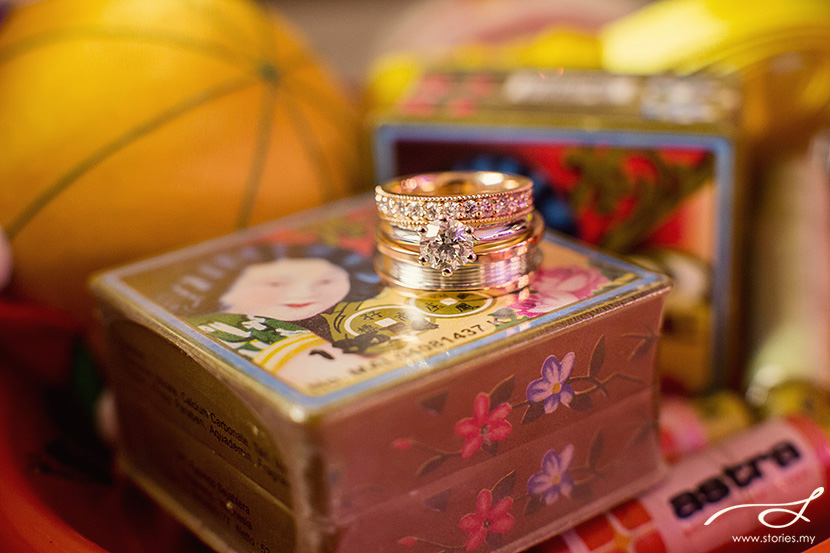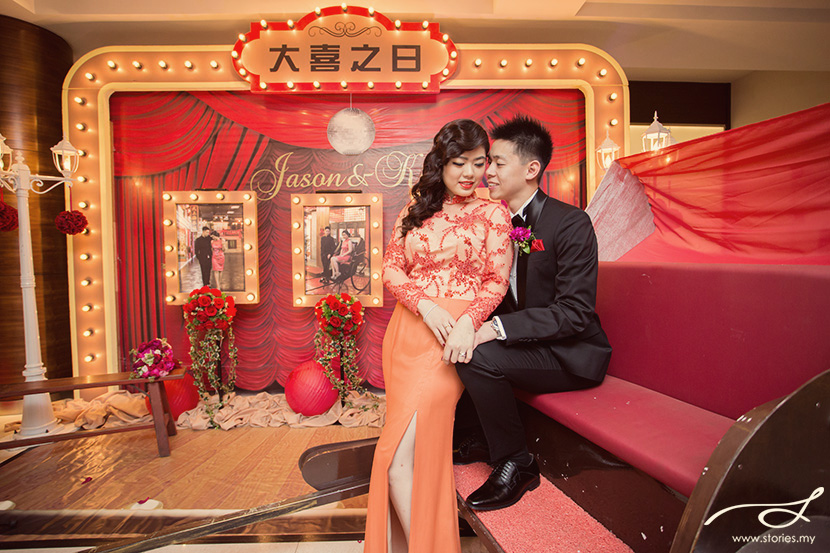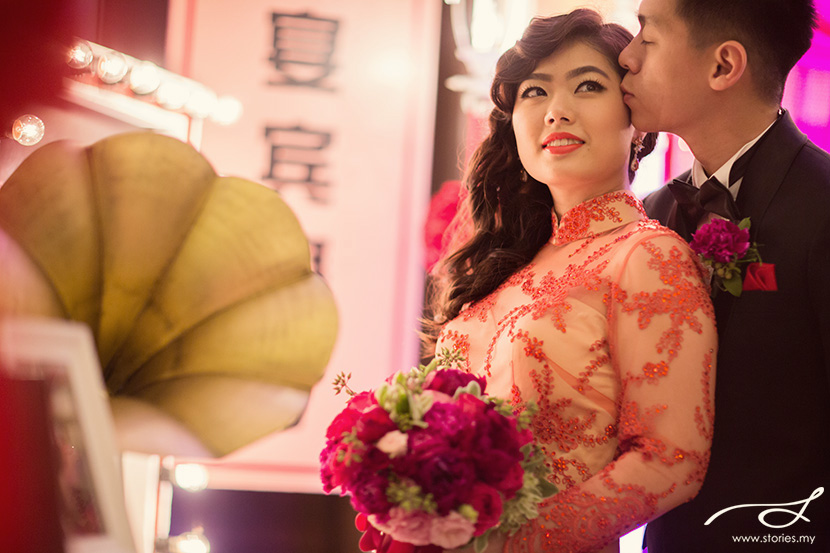 One of the best things I love about shooting weddings is hearing the stories that accompany them. Heart-warming speeches are the backbone to every single wedding video we have edited. I hope you'll also enjoy watching Jason and Kim's video, as much as we did creating them. If you'd like to see more photos from this wedding, head on here.

Credits:
Photographers & Videographers: The Stories Team (Grace, Jamie, Delvin, Choo Cherk, Joshua, edited by Chi Yin)
Location: The Saujana Hotel, KL
Wedding Gown: Temperley London
Evening Gown: Edmond Goh
Groom's Attire: Pinky Tailor, Thailand
Shoes: Lewre Couture / Sergio Rossi
Make up & Hair: Mabel Toh
Decorations: Kiong Art Décor
Stationery: Crafty Farms
Flowers: Tie The Knot
Dinner Entertainment: Duet Concepts