When we walked into the Lacour family home, we were so amazed at their antique furniture collection! I found out that Justine and Cyrille had shipped all these furniture from Singapore where they used to live. It was quite a task moving some of the heavy Buddhas around to make space for the newborn shoot. What amazed me more was that Justine was helping to move the dining table herself, just 7 days after her C-sec! Where does this woman get her strength from?
Diane photographed their maternity portraits at our studio and I shot Timothée's newborn shots at their home. What a handsome little chap!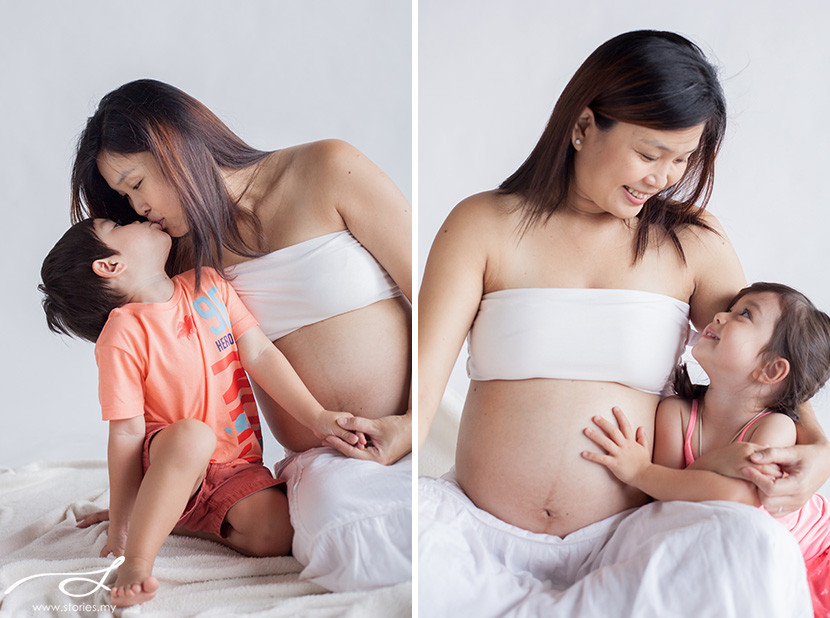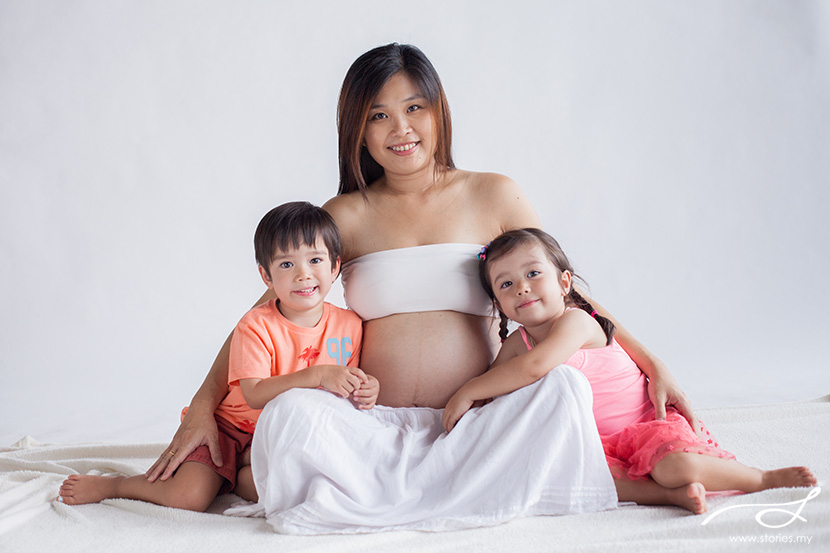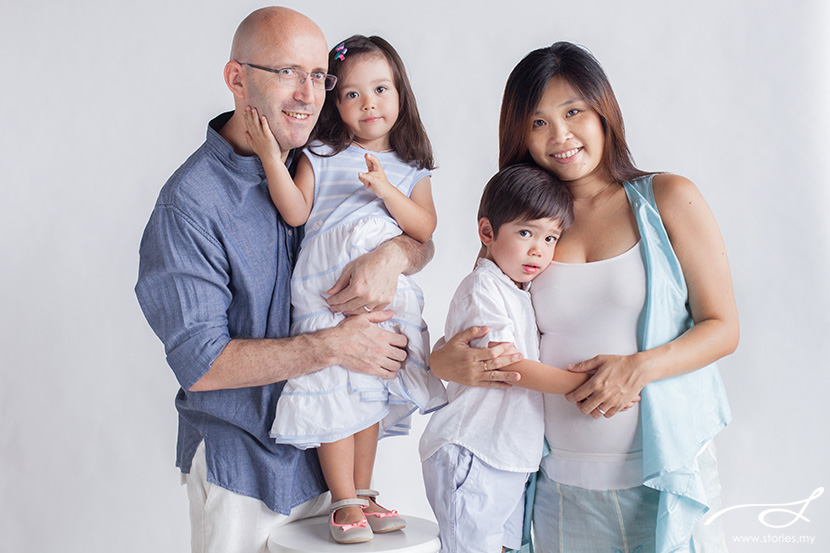 One of the briefs that Justine gave me was to photograph Timothée against a black background – similar to what they did for their firstborn twins when they were born. The main purpose was to add Timothée to the family wall!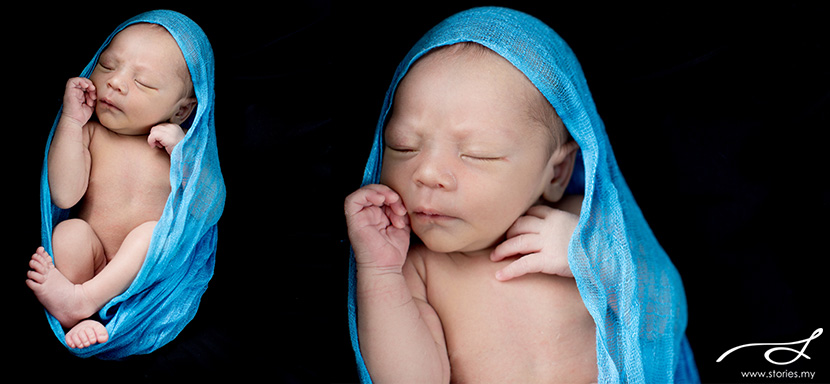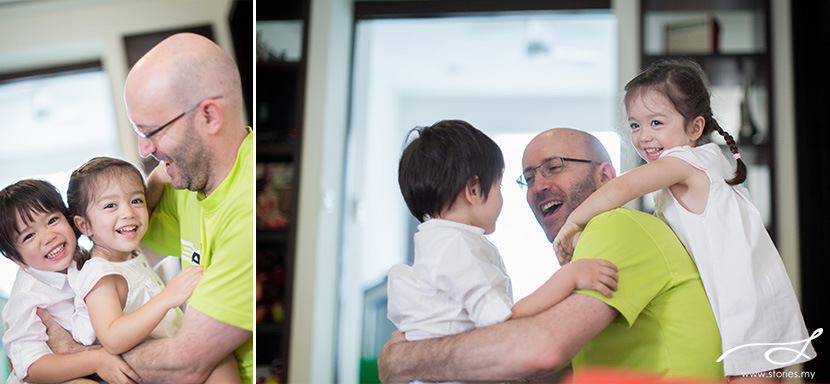 Love how caring the big sister is when Timothée was crying!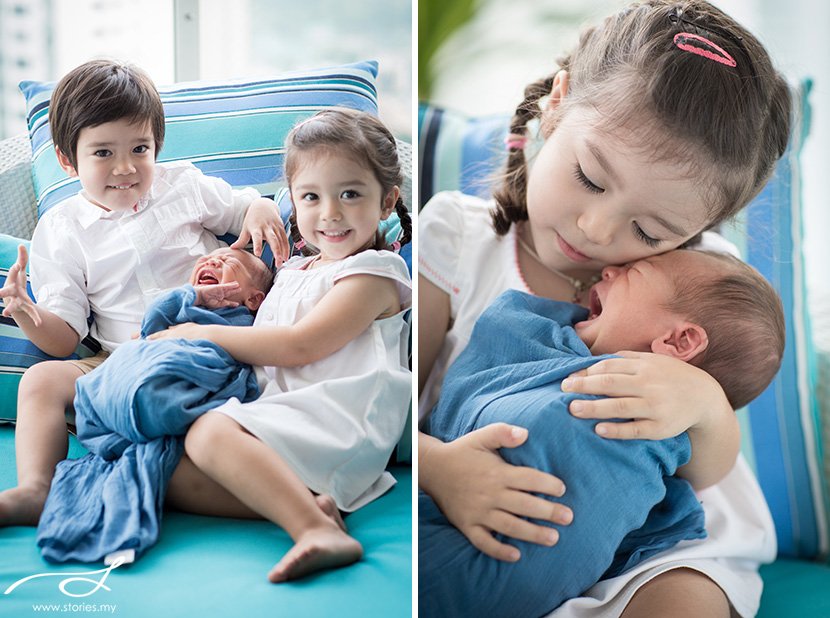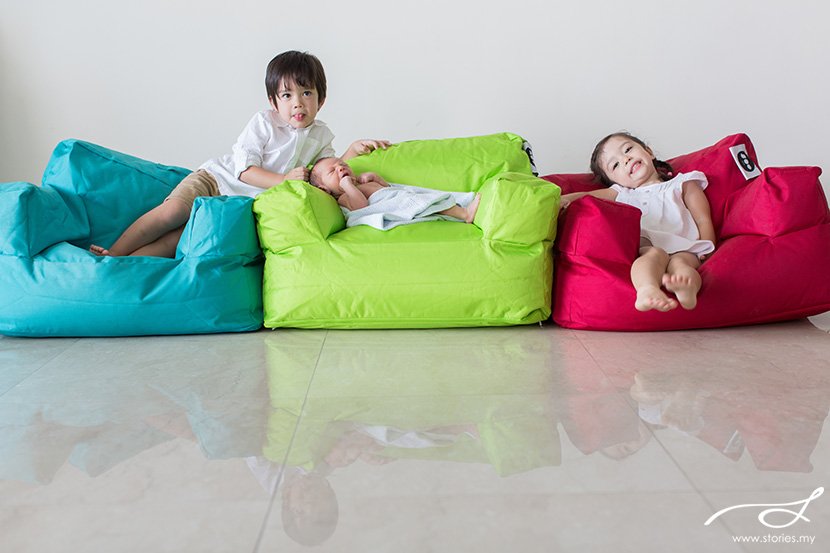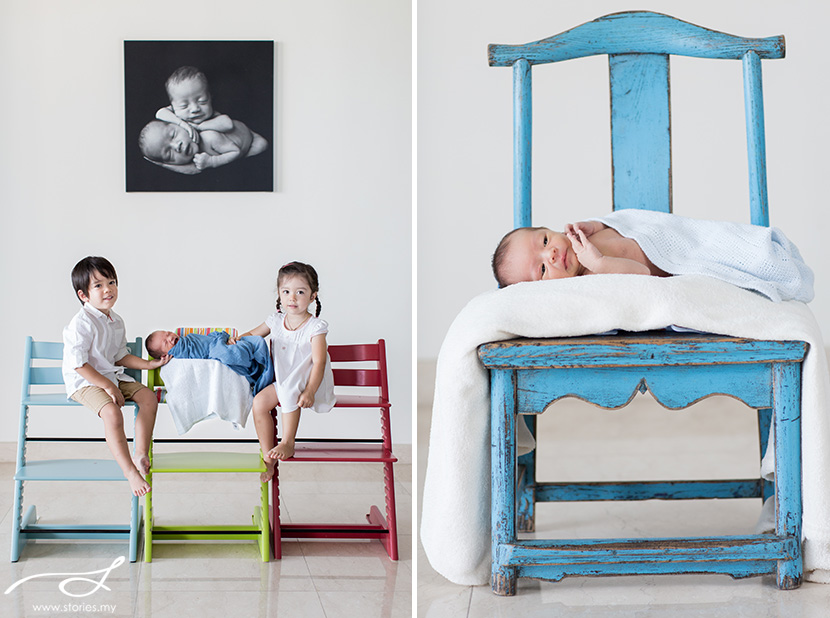 Credits:
Photographers: Maternity (Diane), Newborn (Grace)