The evening sun crept into the side of the church, illuminating the pews in this beautiful church that was erected in 1894. 121 years later, it still serves as a house of worship and a place where couples walk down the aisle and say their vows to each other. Joshua and TL's church wedding was one that was filled with meaningful touches, especially towards the end where they even had a surprise birthday celebration for Joshua's father, who was the Bishop of the church.
After the ceremony, we managed to take some photos around Dataran Merdeka, which was pretty relaxing for the couple! From the photos, you wouldn't have guessed that the grass was a little wet, too! Good thing that our reflectors acted as a nice 'seat' as well!
As for Joshua and TL's story… we think it's best you read their engaging write up below!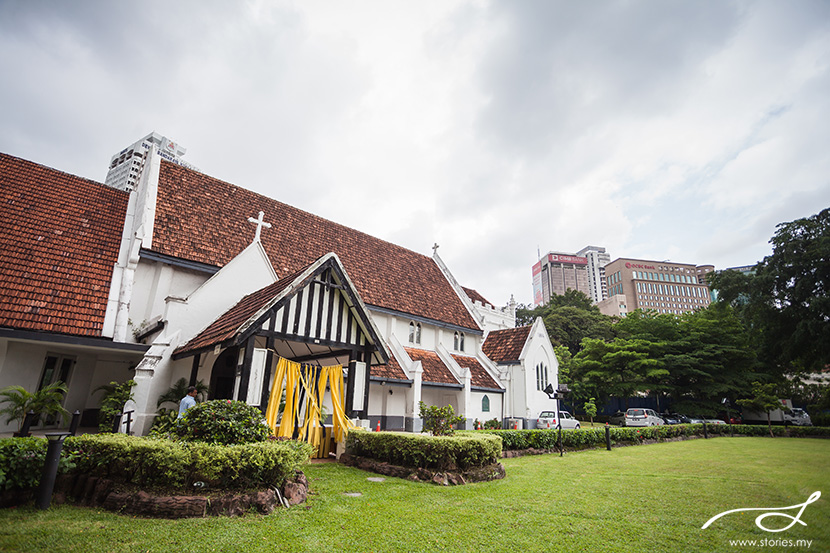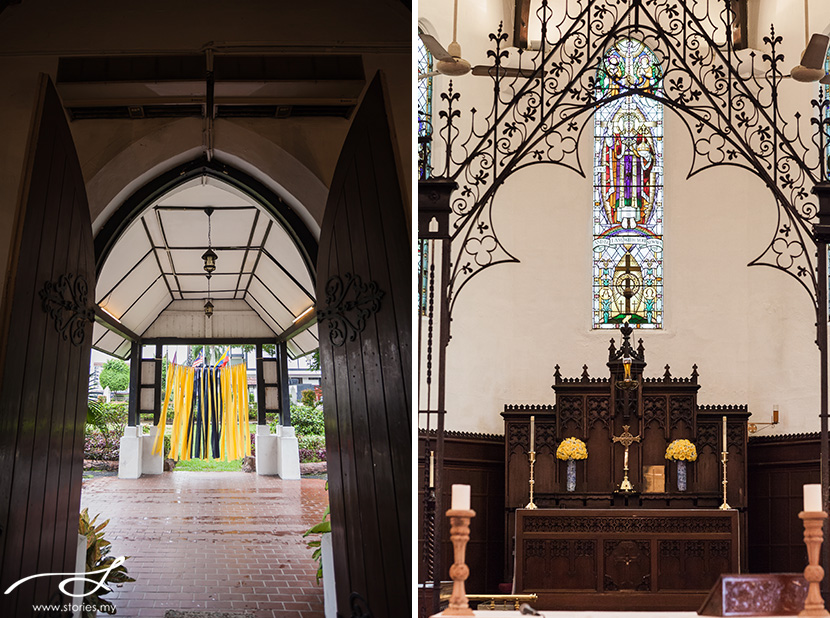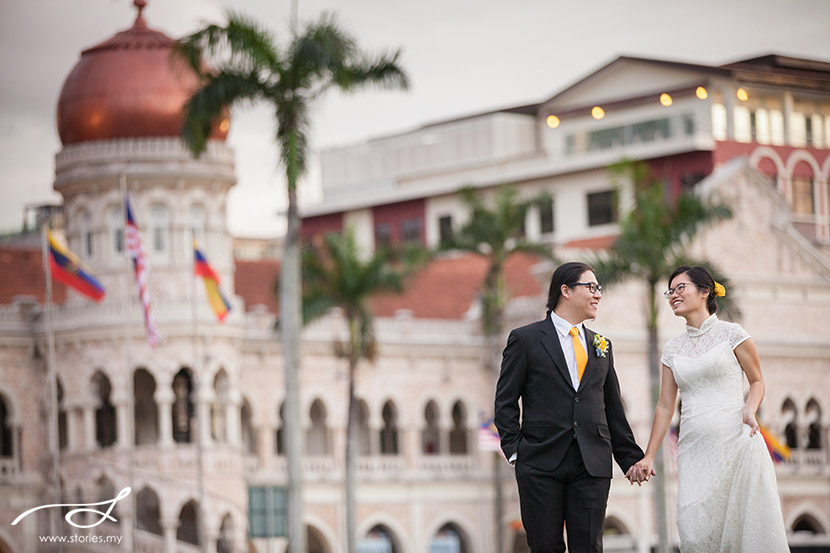 Joshua and TL's story
We "met" in a cemetery — or more accurately, Bukit Brown. It was a nature/heritage walk organised by the Nature Society of Singapore. Our friend ditched us for another appointment so we had the opportunity to share a long lunch together.
Joshua: Although we'd known of each other's existence, it was then that I first noticed that this girl was quite interesting.
TL: He walked me to the bus stop even though it wasn't on his way. :) We started hanging out after that, and by God's divine appointment we found ourselves mingling in the same social circles.
Joshua: As I got to know TL better, I began checking off many boxes on my "Ideal Partner Criteria" list. Five months on, we decided to get together officially. Bucking the trend of being "Facebook official" once we were in a relationship, we only updated our statuses in September. So many of our friends didn't know until then.
TL: Joshua tracked the number of "likes" we had and graphed it across time! Lol.
Joshua: Sadly, the "like" statistics is not representative of the demographic because most of my friends thought that my Facebook profile had been hacked. Our date nights were intense and long … discussing human behaviour, politics, theology, etc. We also shared about ourselves, of course, aided by Talley & Reed's Too Close Too Soon: Avoiding the Heartache of Premature Intimacy.
TL: My mentor had recommended this book. It helped us understand each other better.
Joshua: I was quite relieved because I had not dated before. And now I just needed to have book discussions! With a girl! After our first anniversary as a couple, we felt we had something good going between us and we wanted to take another step. Our relationship counsellors, Soo Inn and Bernice from Graceworks, passed us A Handbook for Engaged Couples to help us start the conversation about marriage.
Yay, another book! Phew …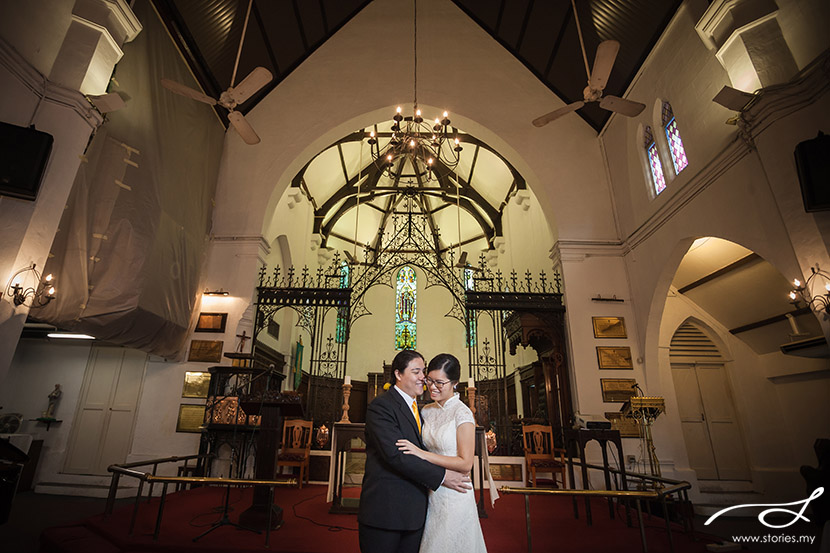 TL: I stumbled upon a wedding website one day called A Practical Wedding. It helped me deal with my various anxieties as we cautiously approached marriage.
Christmas Eve 2013. Our friends on Facebook saw this in their newsfeed, "Blessed Christmas from me and my fiancé(e)!"
Joshua: Many people asked how I proposed. In the spirit of egalitarianism, we had a mutual proposal. We wanted to explain why we would like to marry the other person, and give each other the chance to say "yes". We also bought "Verse of the Day" calendars as engagement gifts.
TL: It was scary waiting for Joshua to say "yes".
Before we got married, we each had something we wanted to do. For Joshua, it was completing his Master degree, and TL wanted to take a three-month break on the M.V. Logos Hope.
TL: I figured we didn't need a whole year to plan a wedding.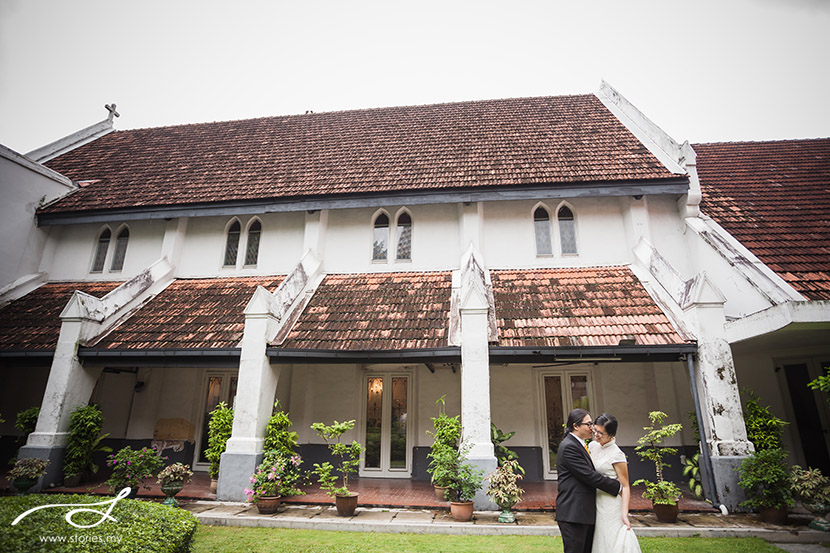 Joshua: TL's her own person and I wanted to respect that. Despite being apart from each other at different junctures in our relationship, it was the first time I actually missed her! Globe-trotting and dissertation out of the way, we could finally focus on each other. It was blissful and relatively peaceful. We had our fair share of arguments but we found that we managed the conflicts better.
Why a wedding and not elope? We wanted to honour our families and the communities we had grown up in. Organising a wedding required us to work well together, and we're happy to report that we succeeded with the help of our friends.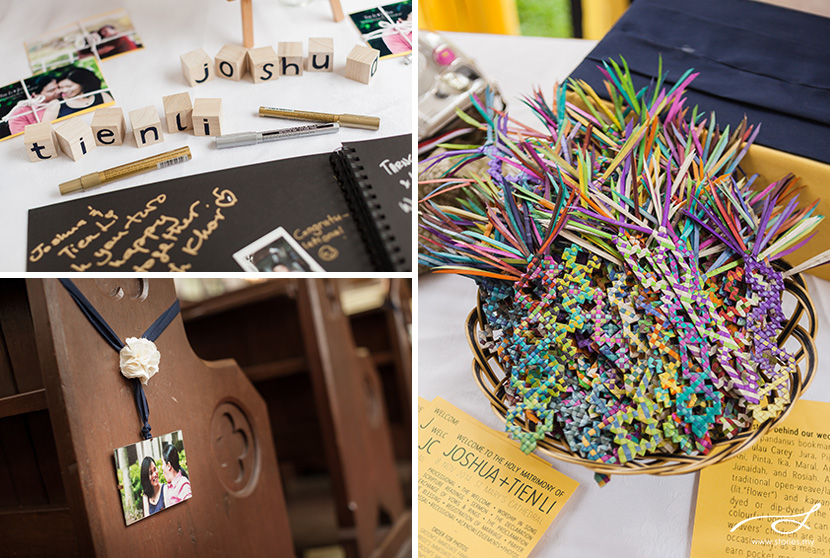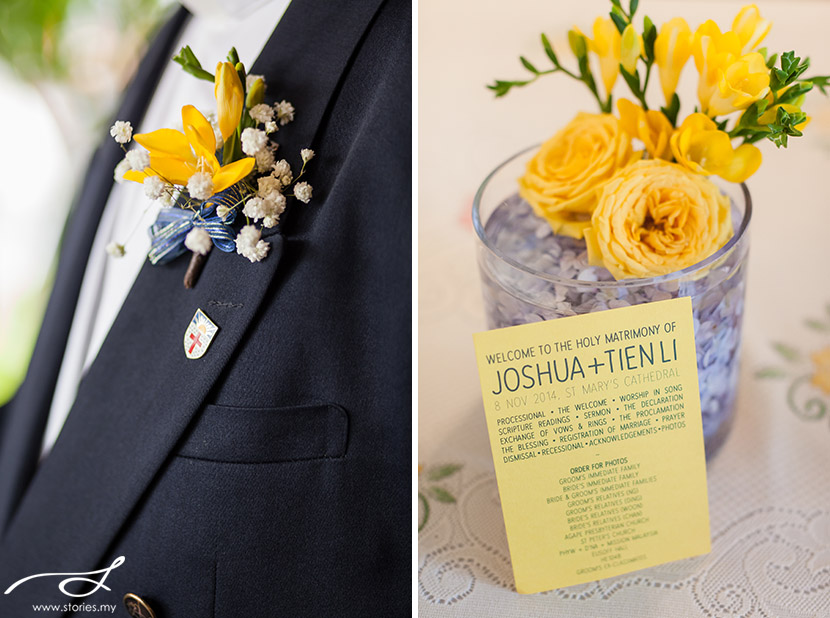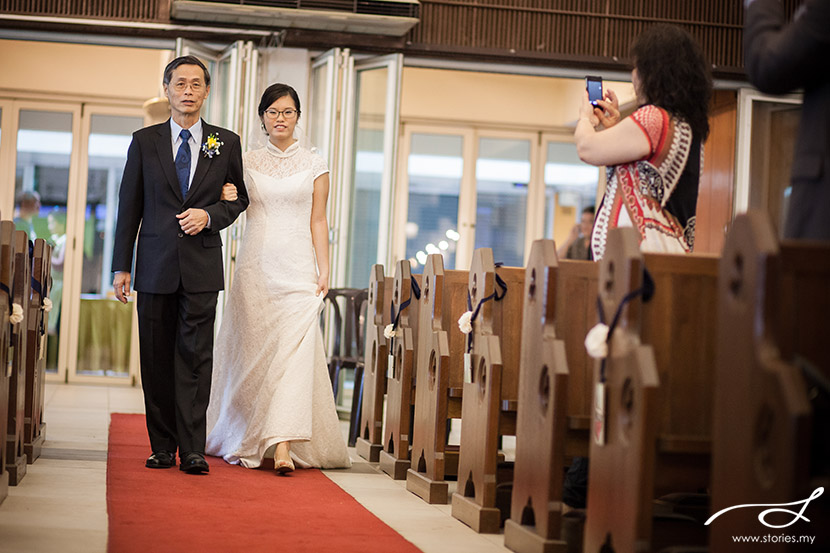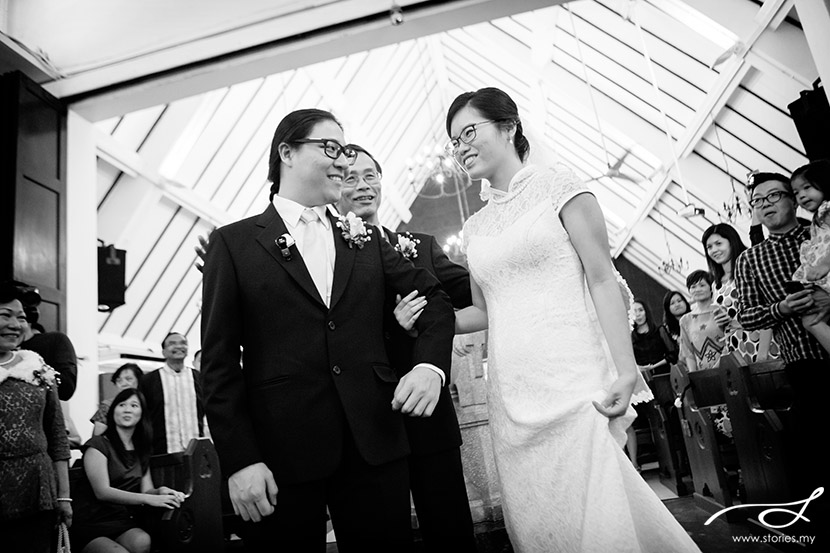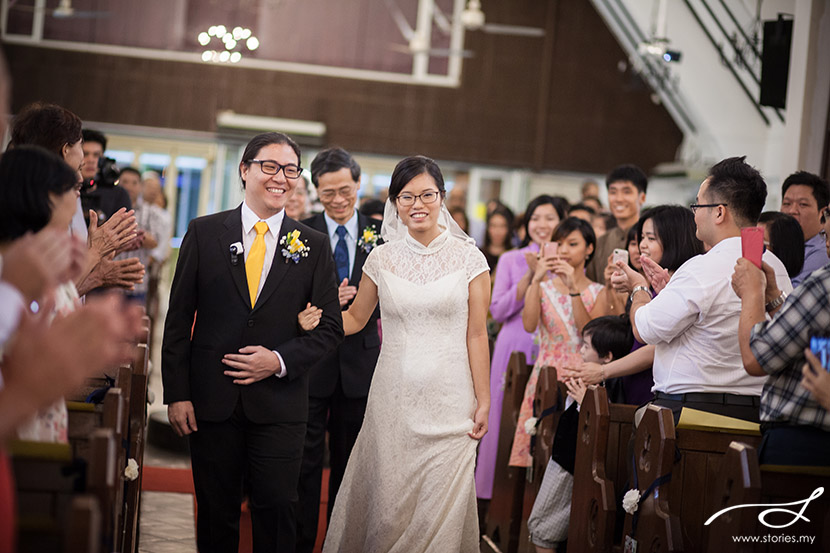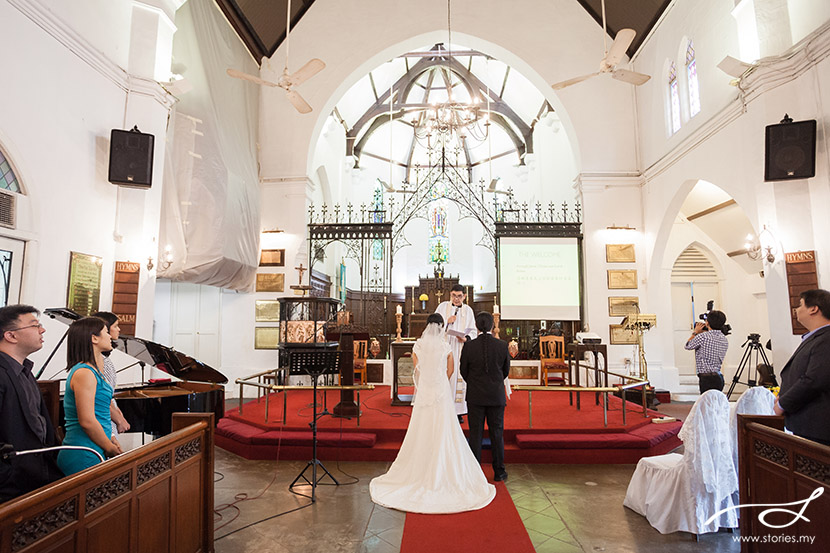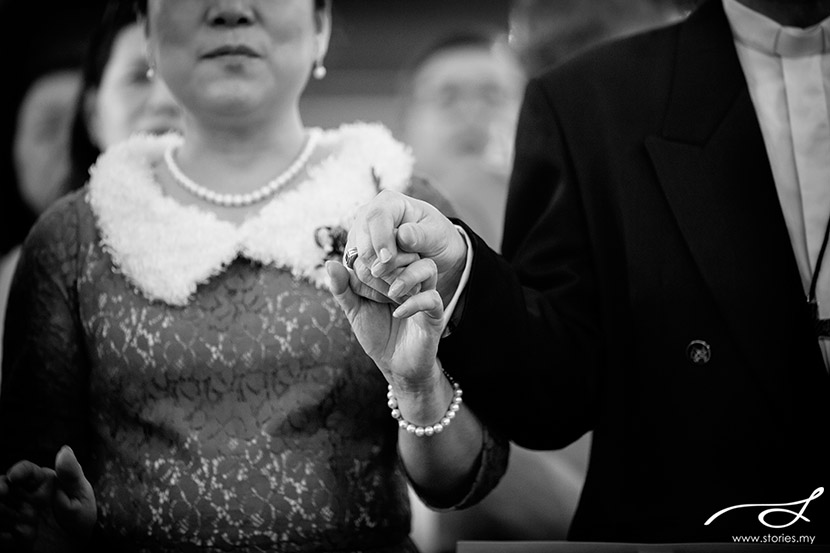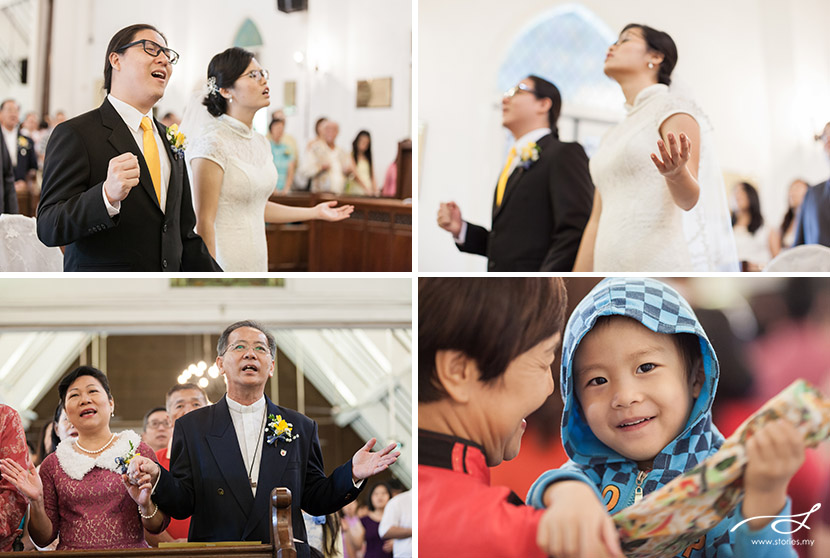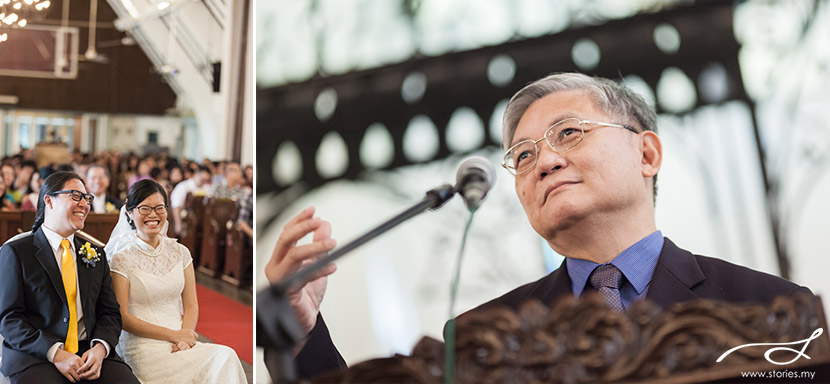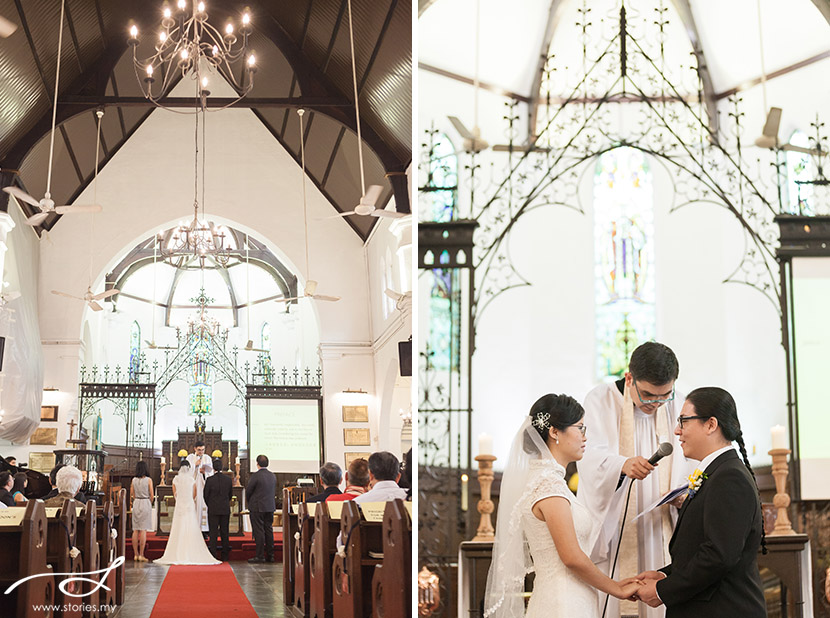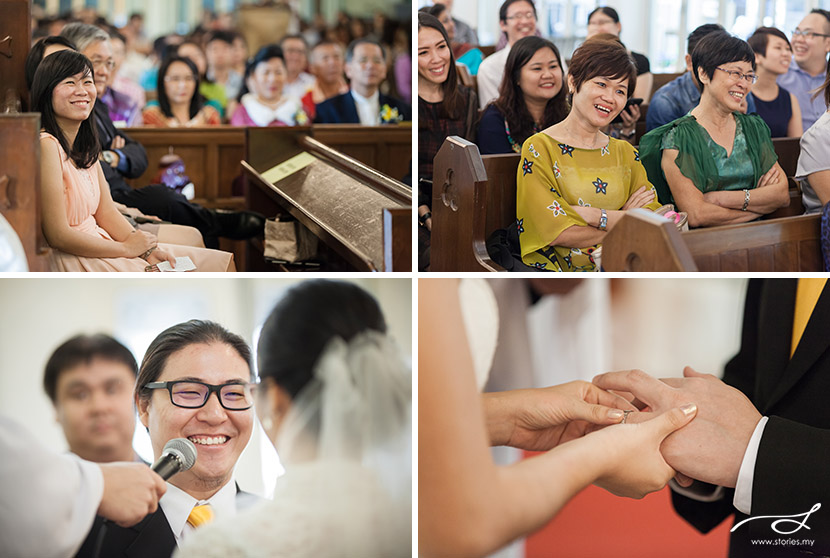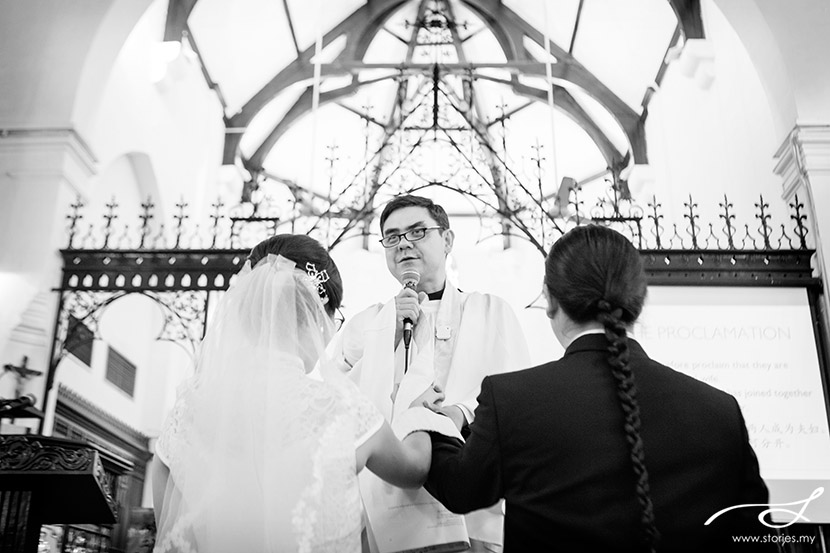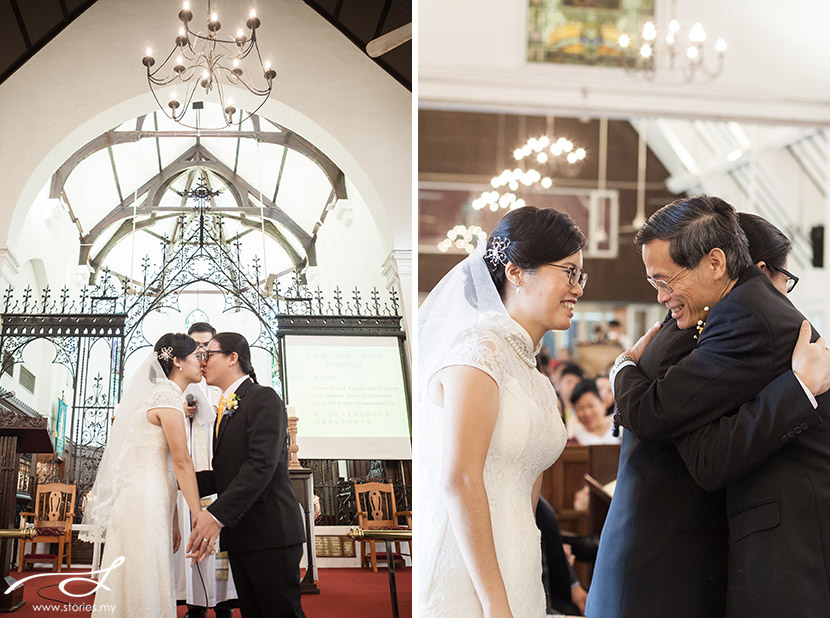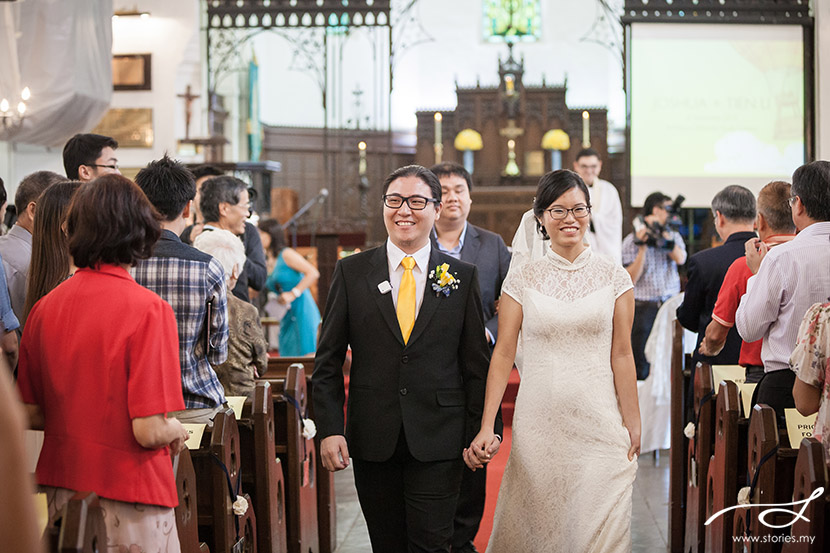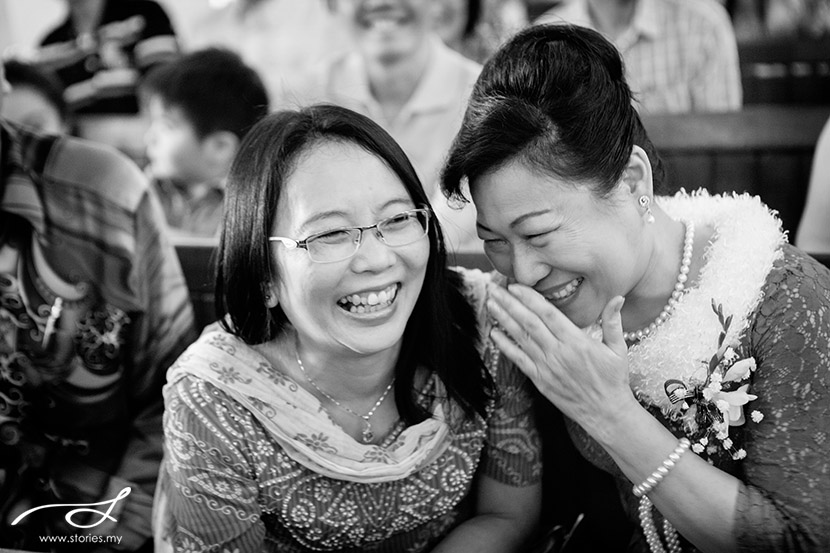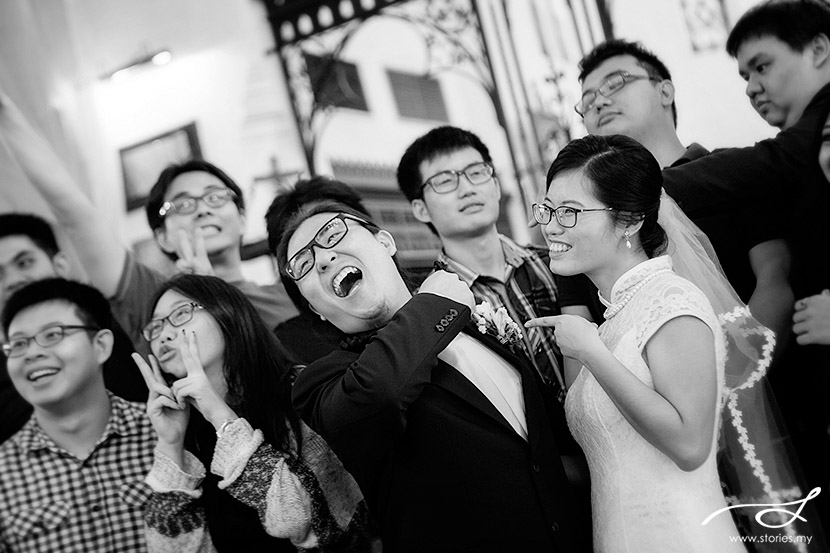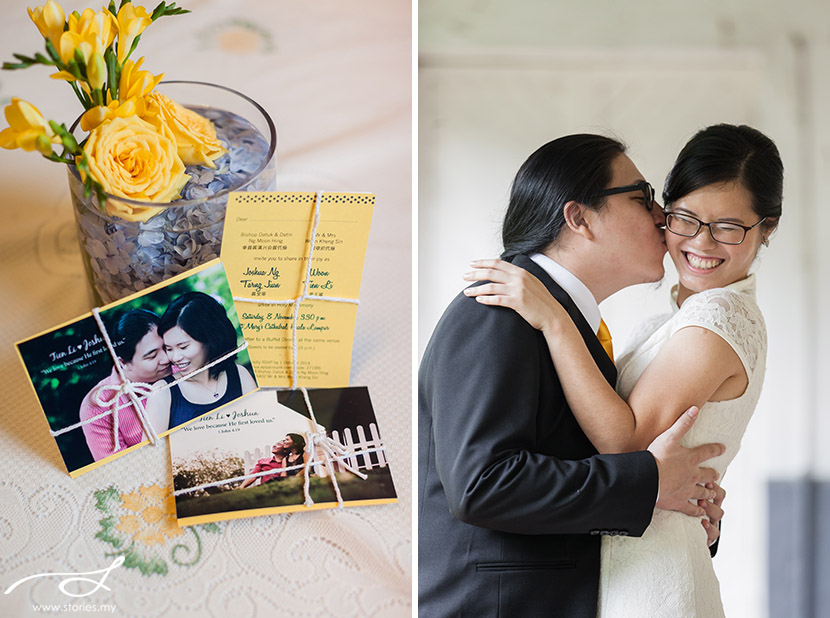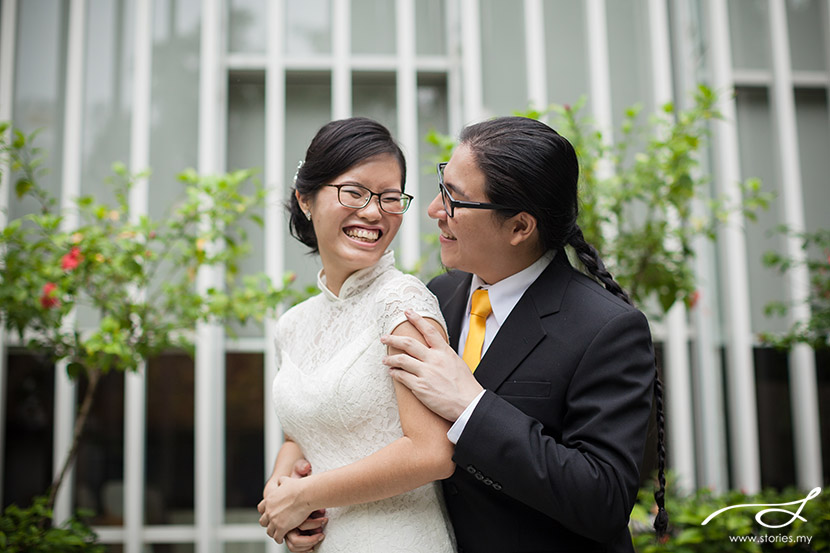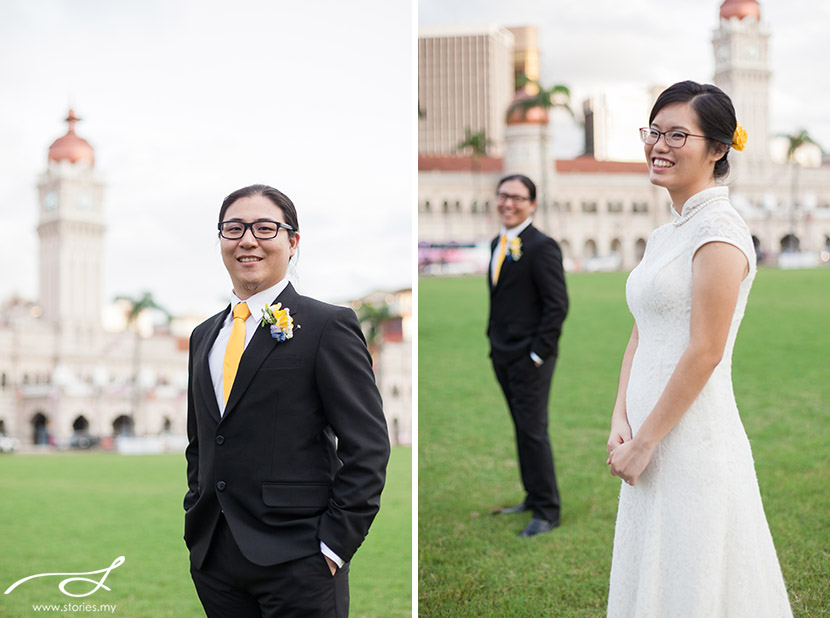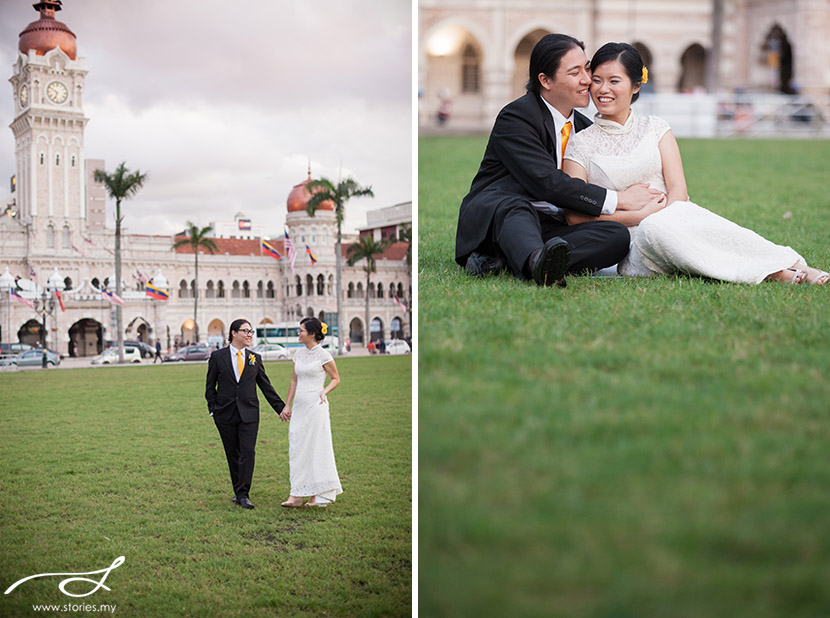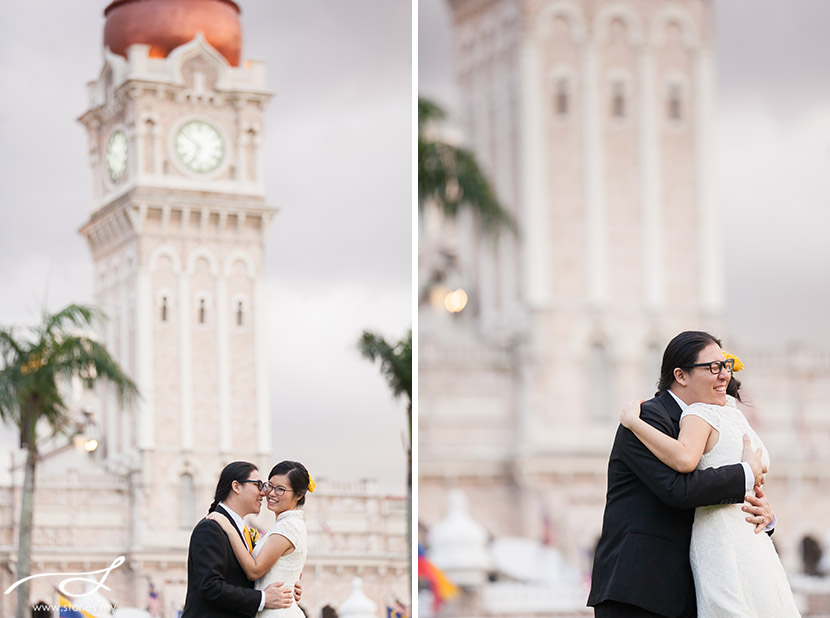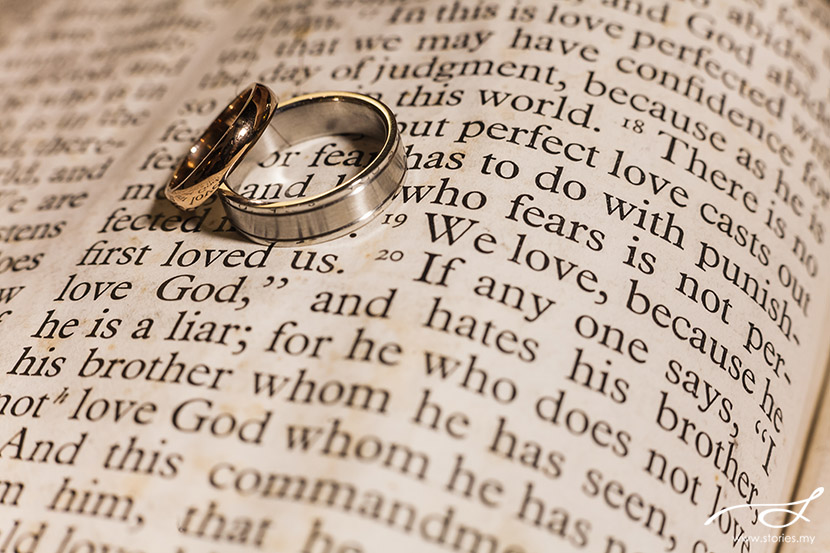 Credits:
Photographers: Weiming & Jamie
Wedding Gown: Monalisa Bridal Palace, Johor Bahru 
Groom's Attire: De Creative Image, Kluang, Johor
Shoes: Everbest
Hair & Make up: Joanna Tang
Decorations: Lydia Tang
Flowers: Wuan Yin
Videography: Big Orange Pixel